Ever since the pandemic, there has been a wave of new local food brands popping up in Vancouver. Many of these lean towards being home-kitchen-based (ahem illegal & not licensed) and/or started by someone who doesn't have much experience in the food realm (hint: there is nothing wrong with this; just an observation).
That isn't the case for the sister-brother duo, Chae and Jimmy, who has a decade of experience running food businesses and are behind Earthling Foods.
We were fortunate enough to be given a box of their dacquoise (think macarons but more cake-y and better) that was decked out with an assortment of flavours like Tiramisu, Injeolmi, Mugwort, and Red Bean.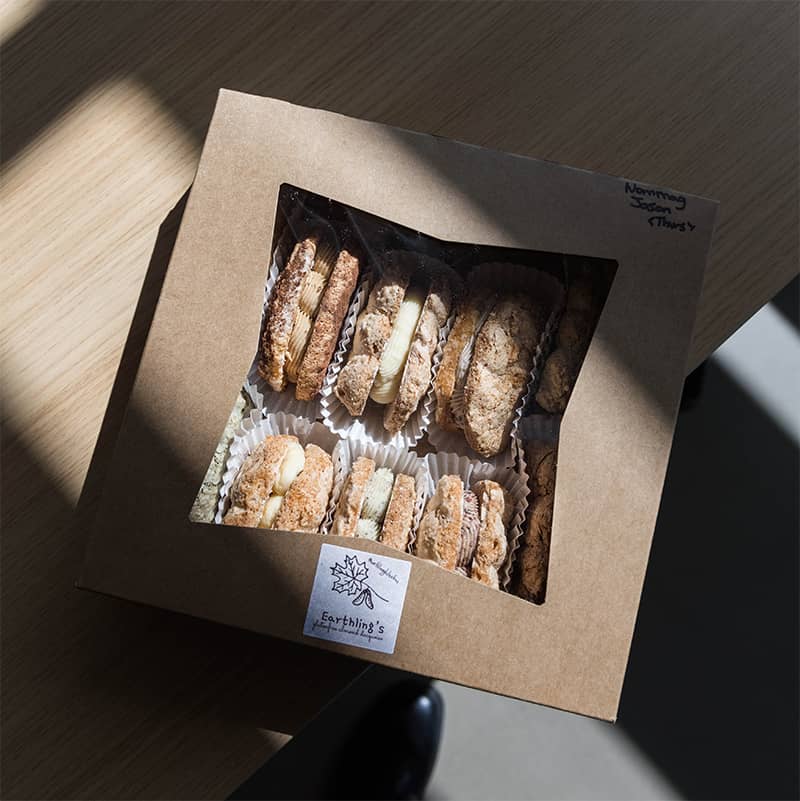 Not only was it our first time trying dacquoise, so was for everyone on our office floor at Wework. If everyone who tried it enjoyed it, there's a good chance you would too.
We also spoke with Co-owner Chae Kim to hear how Earthling Foods got started, what makes them different, and what she would say to those who never tried their items:
Can you tell us a little bit about yourself and your background?
[Chae]: My name is Chae and I am the co-owner for Earthling bakery and foods. My brother Jimmy is my partner co-owner.
I graduated from International Relations at UBC, and dropped out of my Environmental Resource management Master's program to start my own passion in food and business.
My goal was to eventually create a food company that was environmentally friendly and true to its ingredients. I am also a wild forager and studied herbalism and Korean herbs, and have been practicing wildcrafting for a number of years.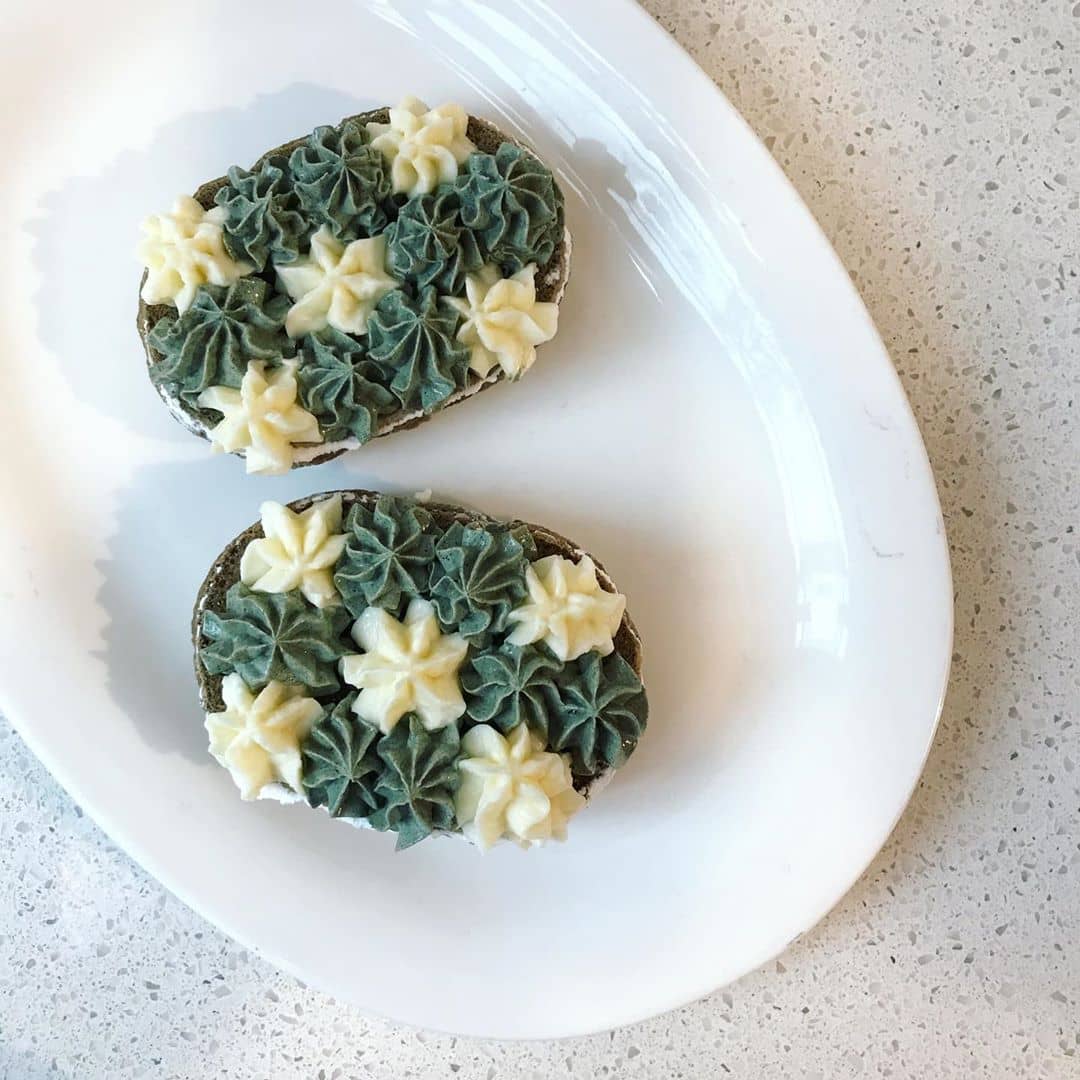 My brother Jimmy is an experienced operations manager for a retail franchise company and is also an amazing baker/ cook. He is very passionate about food and develops all of our recipes.
We each have worked in food business for over 10 years.
How did you come up with Earthling Foods?
[Chae]: At first we were inspired by delicious recipes as my brother is great at coming up with them. Having so many people around me that are struggling with dietary restrictions, I wanted to create a company that makes quality desserts that are also conscious of dietary needs of individuals.
We also wanted to be earth-friendly and make real food that uses true, unaltered ingredients. We thought about the neighbourhood rice mills in Korea — there you can take your raw ingredients to your local Bang-at-gan (rice mill) to make grain blends and milled powders which you can use to bake your own rice cakes.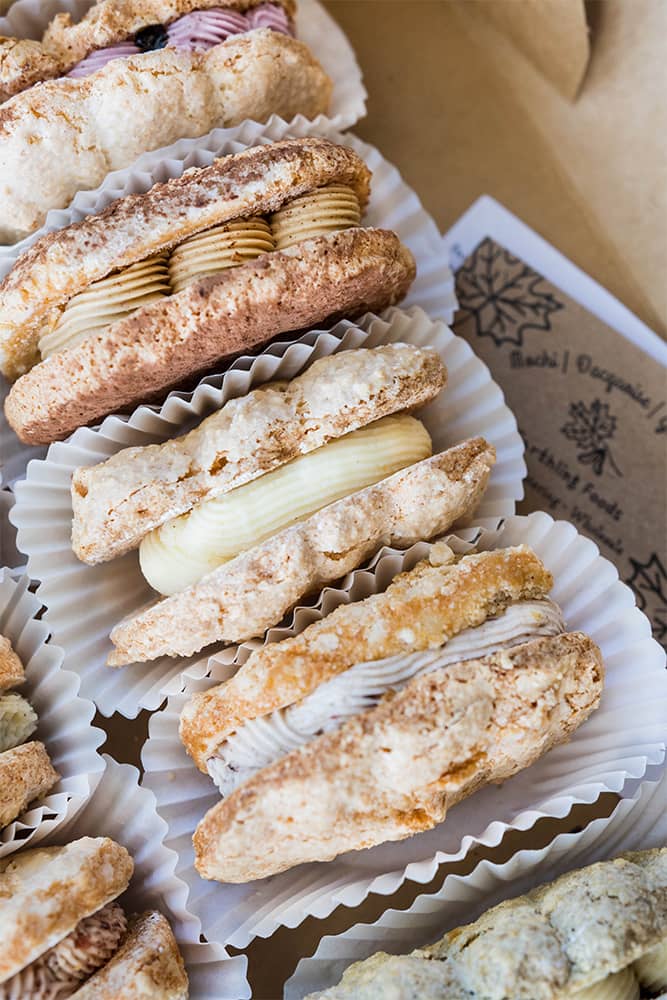 We were inspired by the idea of using traditional Korean styles of baking using rice flours and natural ingredients and combining them with Western flavours to create natural and diet-specific desserts.
What is a Dacquoise? What makes yours so delicious?
[Chae]: Dacquoise is traditionally a French pastry dish — usually it is a pastry base used in a form of a large cake. The term dacquoise means the nut meringue layer itself and can mean any meringue-pastry made with nut flours, usually almonds or hazelnuts.
Recently many cafes in Asian countries have made them into a snack-form rather than a cake in the form of the sandwich cookies like macarons. It became a huge trend in Korea, Japan, and Taiwan. It is perfect for people who like macarons, but also like to enjoy a less sweet, softer textured desserts. It's like a fluffier, cakey & less sweet macaron.
Our dacquoise are different because they are made with rice flour rather than regular flour. The texture is much more elastic and chewy, with a crunchier top. They are also gluten free and we do not use any artificial flavours or colours.
All of the colours in our dacquoise are natural, coming from real fruits/ herb powders/ spices.
We also have a variety of flavours inspired by Korean traditional desserts, such as Mugwort (Ssuk), Injeolmi (Kinako/ Soybean powder), Black Sesame (Heuk Im Ja), Dan Ho bak (Kabocha squash), Gogooma (sweet potato), Malcha (Matcha).
Aside from delicious flavours like Tiramisu, Blueberry Lemon, Matcha Red Bean and Hojicha Mango, you have some Korean flavours like Injeolmi and Mugwort. Can you tell us about those? 
[Chae]: Injeolmi (also known as kinako in japan) is a rice cake dessert made with roasted soybean powder, the bean powder itself is called Kong Ga-ru, but Korean people just call the flavour itself injeolmi. We incorporate the power into the almond meringue shells and the french buttercream to make a very rich-tasting, nutty dessert that is very popular.
Mugwort is a type of herb that is used in many Korean desserts and dishes from rice cake desserts to soups. It is different from Western mugwort, which can contain toxins (there are over 400 species of mugwort herb).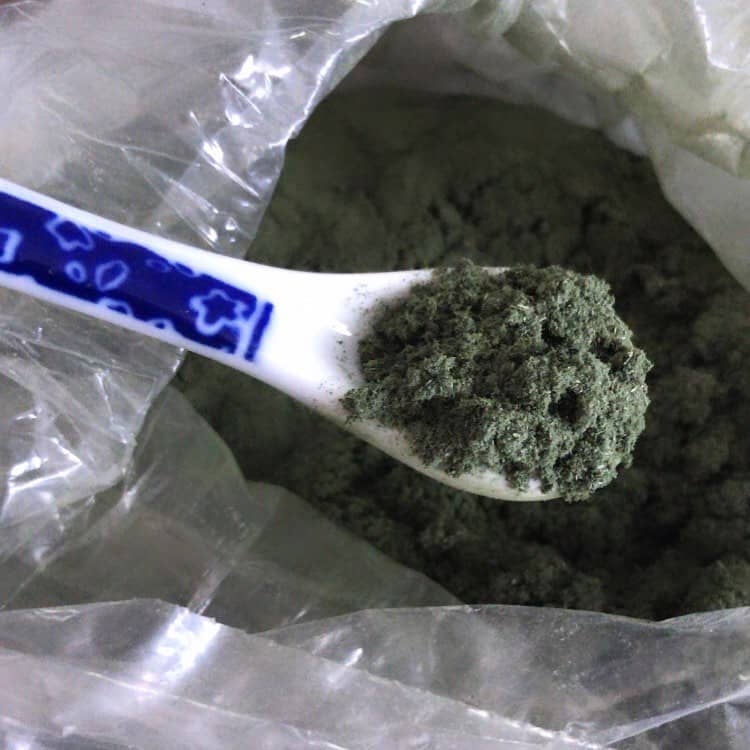 Korean mugwort is known to have healing properties in TCM (traditional chinese medicine) such as warming the body and moving the blood. Traditionally it is used in many sweet rice cakes and desserts. The taste itself is floral and earthy.
We incorporate it into the shell and the buttercream as well, sometimes combining it with Injeolmi and other flavours.
What are the most popular flavours? And what's your favourite?
[Chae]: The most popular flavours are classic ones and the korean ones — Tiramisu, Injeolmi, and Lemon Creme.
My personal favourite are lemon cream and mugwort because I enjoy lighter flavours. Caramel Pecan, Blueberry Balsamic, and Black Sesame are also very popular.
We have rotating new flavours every week because everybody always seems to have a different favorite flavour!
You started Earthling Foods not too long ago. Was there any memorable or funny stories? 
[Chae]: I guess the most memorable part about starting our company has to be the fact that we started it only a month before covid-19 pandemic hit us.
We initially started out in a larger commissary but then we had to down-size because of our two-month shut down. We had zero income during this time like everybody else. We were supplying just 2 cafes at the time which were both shut down with the pandemic.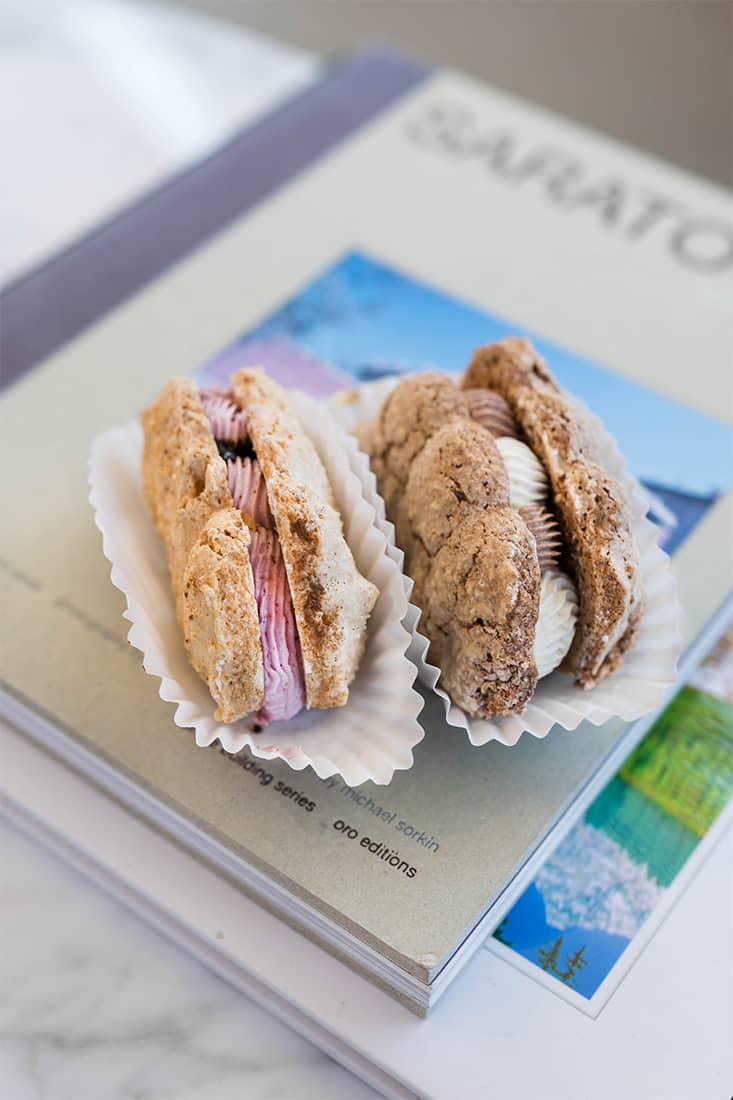 However we used this as an opportunity to refine our recipes, organize our operations and plan out our business more specifically. We relaunched our company officially in June and began with offering free, contactless deliveries to individual homes.
Since then we have signed eight businesses to our wholesale accounts including cafes and restaurants, launched our online shop, and grew our number of Instagram followers much more! 🙂
For those who never tried dacquoise or Earthling Foods before, what would you say to them? 
[Chae]: Give us a try! You won't regret it 🙂
It's also a great treat to have if you're gluten intolerant. We also have vegan gf poundcakes which we recently launched.
Where can people find Earthling Foods? 
[Chae]: You can order our dacquoise online or dm us on Instagram or email us at info@earthlingfoods.ca to place an order.
We offer free delivery for over $40 in Metro Vancouver area.
You can find us at your local restaurants and cafes such as Bobacabana (New West), Kaffina (White Rock), Banh Mi Tres Bon (Richmond), and Hive Cafe (New West).
More recently we have begun supplying to Kun's Omakase in Steveston as part of their special dessert menu.
You can check online to see where you can find us. We are also in the middle of preparing to launch in retail and grocers, so stay tuned!
Local Noms is all about spotlighting and introducing local B.C. food brands that are outstanding and worthwhile to try. Know a local food brand that should be featured? Contact us and let us know!