For all foodies and restaurant goers, a common question that pops up is: What are the best new Vancouver restaurants to eat at?
We're all looking for the hottest new spot, wondering which super chefs are ready to launch another mind-blowing innovation in cuisine, and who's adding one more gem to Vancouver's glittering crown of eateries. We also know all of that happens at a rapid pace in this city, and it's sometimes difficult to keep up.
So, to help you out, we've put together a must-hit list of all the restaurants opening now, or soon in and around your neighborhoods. We hope you're ready to enjoy these rocking new spots in true Vancouverite style!
New Vancouver Restaurants That Opened Recently:
🍽 New seasonal European fine-dining spot – South Granville to soon welcome a relaxed fine-dining spot called Gary's for Sept 27th soft opening. They take over the previous Fiore unit.
🍲Big Way Hot Pot hits Robson Street – Popular brandsoft opened their 4th location with elevated design.
☕️ New Korean Camping-Themed Cafe opens – Comma Cafe, who is replacing shuttered Whitewood Cafe.
🥦 Chinatown gets new healthy cafe & bakery – Caveman Cafe opens new Keefer street location, taking over previous Goldstone Bakery.
🍜 Taiwanese food joint to makes comeback – Pearl House (previously in Richmond & sister restaurant of Pearl Hot Pot in Burnaby) soft opens beside Snackshot on Granville.
🐟 Popular Korean street snack stand returning soon – Korean WNP, which sells fish shaped waffles and pancakes in Lougheed is back for the fall season.
🥯 First Japanese style bagel shop opens – Miku's new niece, WA-BAGEL opened their doors on Burrard in Park Place.
🍻 Leopold's Tavern expands to Vancouver – Known for its eclectic poutines and wings, Regina's popular pub, Leopold's Tavern, is set to make over the old Storm Crow location.
🍰 Thierry Ambleside opens in West Van – Fancy chocolaterie, pâtisserie, and café finally opened their doors.
🍔MONZO Burger's grand launch – New hip smash burger joint by Kitchen Table Group (ask for luigi, barcaro, di beppe, etc.)opens Sept 9th, 11AM, at 1401 Granville Street.
🇰🇷 New Korean spot in KTown – owners of Nadri just opened a new restaurant called Kang's Kitchen on North Road. The food looks damn good!
🧇 KOS Waffles hits Downtown – Grand opening Sep 8-10 with 20% OFF at 548 Robson St, offering Belgium & Norwegian waffles.
🍣 Fukuya Foods to grand open – Richmond's new authentic Japanese grocery to grand open Sept 9th with 10% discount.
🍰 Bahar Bakery & Cafe opens on Robson – New spot for Middle Eastern-style sweets and savouries debuts at previous BURO Coffee unit across from H Mart.
🍜Ramen Kounotori opens on Main Street – Vancouver's newest ramen shop, specializing in chicken broth, opens quietly.
🍜 Pho 37 opens new Richmond location – New massive location with a modern design and your fav. Vietnamese dishes.
🍞 New bakery springs up by Brentwood – low key family owned Chinese bakery, called Unique Bakery, quietly soft opened this week.
🍣Steve's Poké Bar now in Yaletown – Best Hawaiian poké in Vancouver opens its awaited location.
🇰🇷 Kerrisdale gets new Korean joint – Sandeul takes over the previous Chi Noodle Bar.
🥩 New Kingsway Asian grill spot finally soft opens – taking over the Honolulu Cafe unit, Sumo Grill finally soft opened this week after a lengthy reno period.
☕️ Specialty coffee spot reopens in a new Richmond location – Award-winning cafe, Moving Coffee, is finally back and with its unique coffee-tasting experiences.
🍲Big Way Hot Pot soft opens late-night Richmond outpost – a feast of hot pot variety with sleek Chinese culture vibes and free iced green tea happy hour.
🥤Award-winning teapresso shop opens in Richmond – CHICHA San Chen grand opens their new location across from Richmond Centre
🥐 First Korean scone shop opens – 'Miss Scone', an online Korean scone specialist, has launched in Metro Vancouver.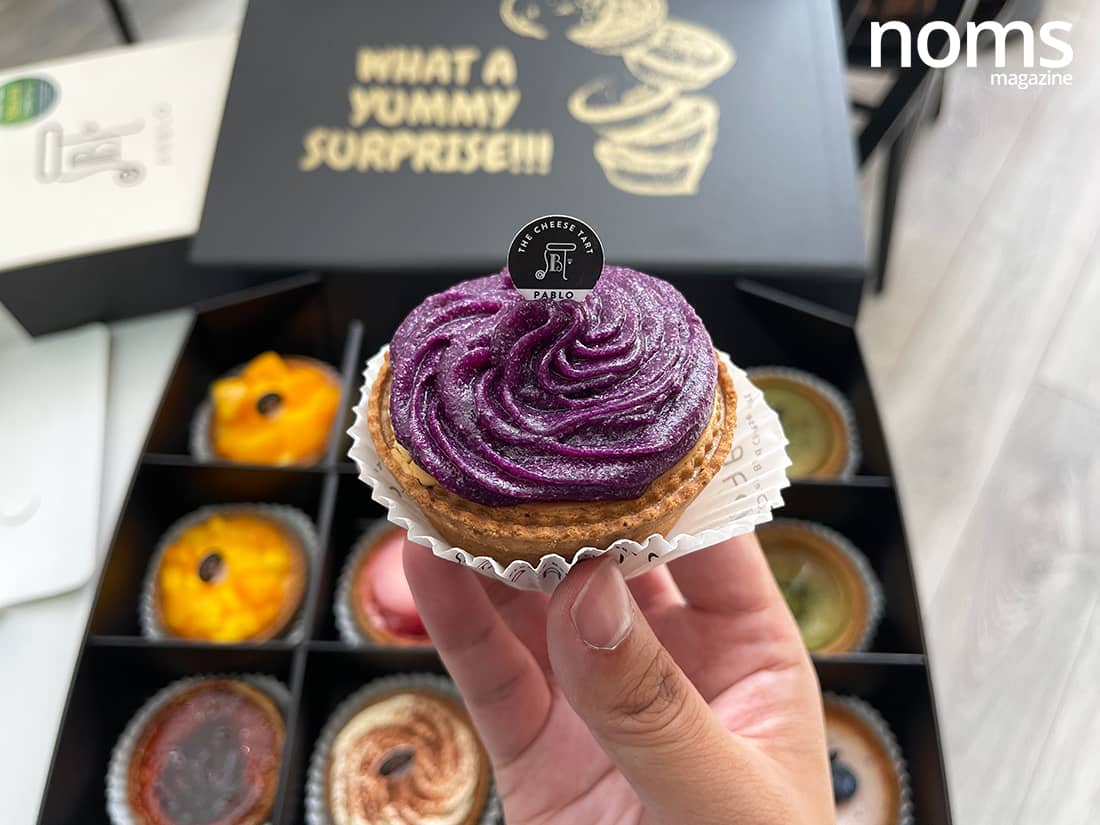 🇯🇵Pablo Cheese Tart finally debuting in Vancouver – Japanese tart sensation to opens on West Broadway
🗽 NYC's acclaimed 'The Halal Guys' quietly soft opens in Downtown Vancouver – their grand opening is slated for mid July with multiple food giveaways an prizes to be won.
🍇 Brazilian açaí chain finally here – OAKBERRY opened first of five Vancouver locations on West Broadway.
🍜 Beloved Richmond Public Market food stall reopens – After 6 months of renovations, ​Xi An Cuisine​ is finally back!
🥖 ​Tall Shadow Bakery​ debuts first storefront – Famed for local market sourdough, now serving a wide selection in East Vancouver.
🥐 Beaucoup Bakery expands downtown – This beloved spot, renowned for Parisian-inspired pastries, opened a second location at the iconic St. Regis Hotel, promising exclusive baked goods and oat tea lattes.
🍚 Congee Noodle House reopens after 3-year hiatus – The East Broadway gem is back with its signature Chinese classics and a revamped menu, also offering private dining experiences.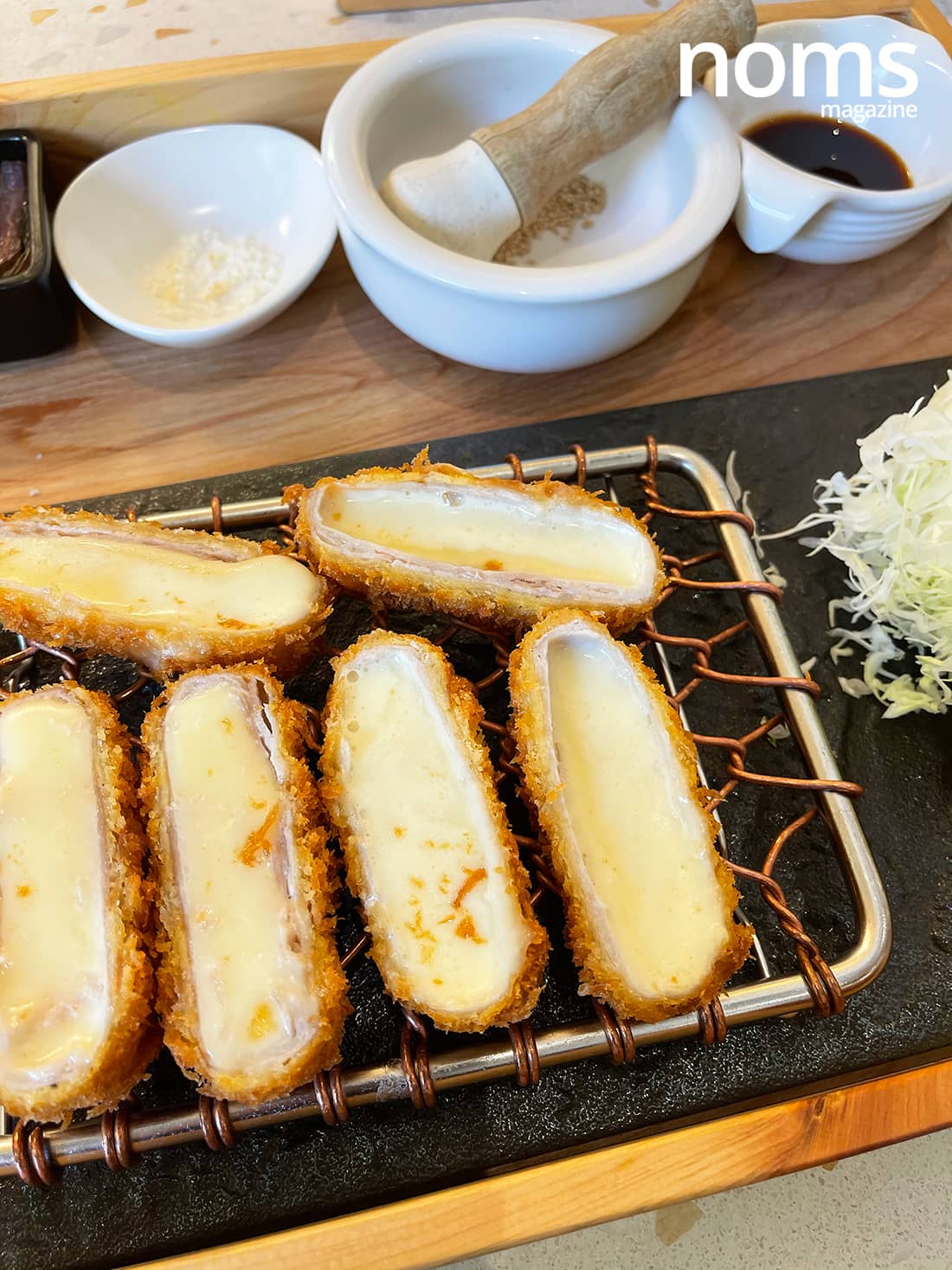 🍱 Tonkatsu haven soft opens in Coquitlam – Japanese tonkatsu specialty restaurant SAKU is soft-opening its new Coquitlam location on May 12th, bringing crispy katsu goodness closer to home.
🍹Refreshing MACU Tea debuts in BC – Taiwanese BBT chain brings fresh fruit "Drinking Dessert" trend to Richmond's Union Square Plaza with first Canadian location.
🍣 Traditional unagi-focused Japanese spot now open – Edokko Nigiri Sushi quietly opens in Richmond's Terra Nova, offering unique bentos and authentic cuisine. Their main attraction? A traditional Nagoya Unagi set.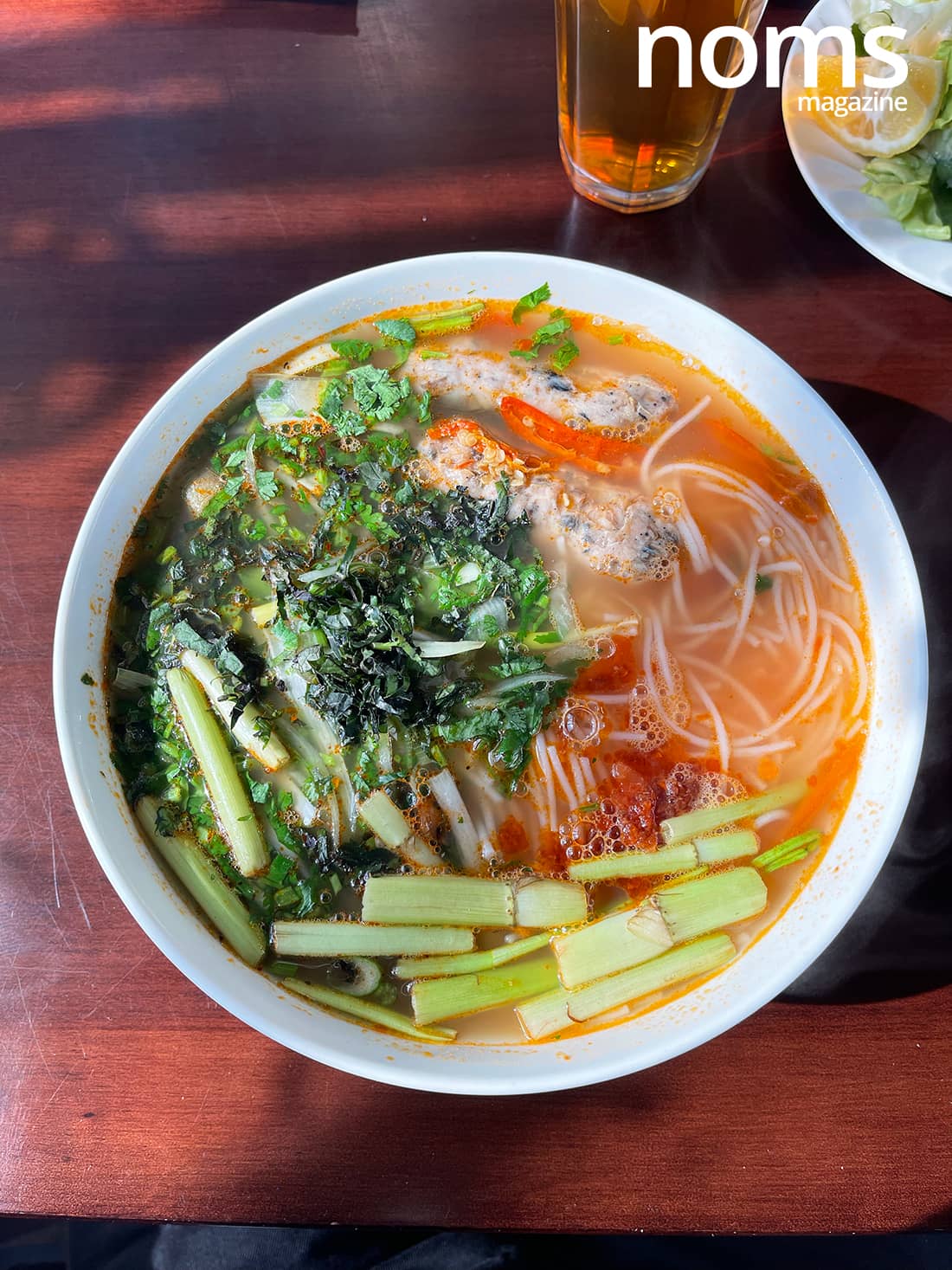 🍲 Kingsway gets a new Northern Viet spot – Van 168 is a new family-operated restaurant offering authentic Northern Vietnamese dishes, including a unique Bún Ốc Chả Ốc, which features freshwater snail and steam snail sausage with vermicelli noodles in soup.
New Vancouver Restaurants Opening Soon:
🥐 [UPDATE] Small Victory Cafe Branching to Mount Pleasant – the upcoming location has been delayed to early October.
🍜 [COMMUNITY SPOTTED] Ramen Yakitori Bar headed for Richmond – Signs for Hibiki were spotted at the Richmond plaza with Walmart & Tsujiri.
🐱Hello Kitty Cafe Delayed – A second postponement for the highly anticipated cafe.
🍜 B House Restaurant heads to Richmond – Expanding from Commercial Drive and taking over previous Pho 37 unit.
🍲Amay's House's anticipated return – Beloved Burmese spot reopening at Joyce & Kingsway, replacing Fighter Chicken.
☕️ [COMMUNITY SPOTTED] Bisou Bakehouse to land in Telus Gardens – the bakery cafe to take over previous Nosh unit in Telus Gardens
🥐 Small Victory's New Huge Mount Pleasant Spot – Opening October 5th with immersive bakery experience.
🌮Tacofino hits Burnaby – Iconic West Coast surf taco spot opening in Station Square soon!
🍖 Chosun's New West End Spot – Kingsway's popular KBBQ expanding to West End this September by taking over previous Miss Korea unit.
🍜 Incoming ramen shop in DT – Kinton Ramen will be taking over the previous Hubhub unit on Robson (by Central Library).
☕️ [Exclusive] New Korean Camping-Themed Cafe coming soon – Comma Cafe will be replacing shuttered Whitewood Cafe this September
☕️ Mah Milk Bar opening in East Van – Australian-inspired 'Milk Bar' to launch in Victoria Drive this Fall.
🍣2 Michelin Starred chef to take over Sushi Kiwami rebrand – Masa Ishibashi joins the high-end omakase arena
🥞 Expanding brunch hotspot – Port Moody's The Hard Bean Brunch Co. is expanding to downtown Vancouver and Langley.
🛒 24/7 cashierless convenience store expanding into Metro Vancouver – Aisle 24 already has locations in Ontario & Quebec.
☕️ Oide Coffee relocating to iconic Waterfall Building – The much-loved East Van café to move to Kitsilano soon.
🍜 Award-winning BBT spot to open in Vancouver – CHICHA San Chen to open first Vancouver location by Langara Canada Line Station
🍣 New Japanese hand roll spot 'Oshi Nori' hitting Yaletown this fall – Expect Osaka-style sushi with ethically-sourced seafood at this new fast-casual dining experience.
🥭 New mango drink sensation in town – Sweet7, famed for fresh mango drinks and fruit teas, set to open soon on Robson Street.
🍔 Vegan chain Odd Burger plans new spot on Main Street – bringing audacious plant-based fast food and over a dozen locations planned.
🍩 Legendary Lee's Donuts opening new Gastown store – bringing iconic Honey Dip closer to you!
🍜 Richmond getting a ramen upgrade – ​Hokkaido Ramen Santouka's​ upcoming Richmond location revealed.
🥪 Creators of the sandwich to land in BC – the legendary sandwich chain ​Earls of Sandwich​ set to open in Fall.
🍲 Hai Di Lao at Brentwood gears up – After years of anticipation, the globally renowned hotpot chain is confirmed to open in The Amazing Brentwood this fall.
🍬 Yum Sweet Shop expanding – This beloved candy and ice cream store is opening its second, larger location in Kitsilano this fall, promising Vancouver's largest sweets selection.
🌶️ New Thai spot heading to Whistler – Mekong, a modern Thai cuisine spot by Infinity Group and chefs Angus An and Bonnie Khummuang, is set to launch this summer.
🥚 Burnaby to welcome Egg Bomb's Korean brunch delights – Langley's famed Egg Bomb, known for their Korean egg drop sandwiches and all-day breakfast, will open a new branch in Lougheed.
🐟 BC Interior seafood gem sails into Brentwood – Family-operated Bow & Stern, renowned for its maritime-themed dishes and brunch classics, is anchoring a new spot at The Amazing Brentwood in Winter 2024.
🍕 Nook to soar sky-high – Popular pizza and pasta joint Nook announces new location in The Stack, Vancouver's upcoming tallest office building.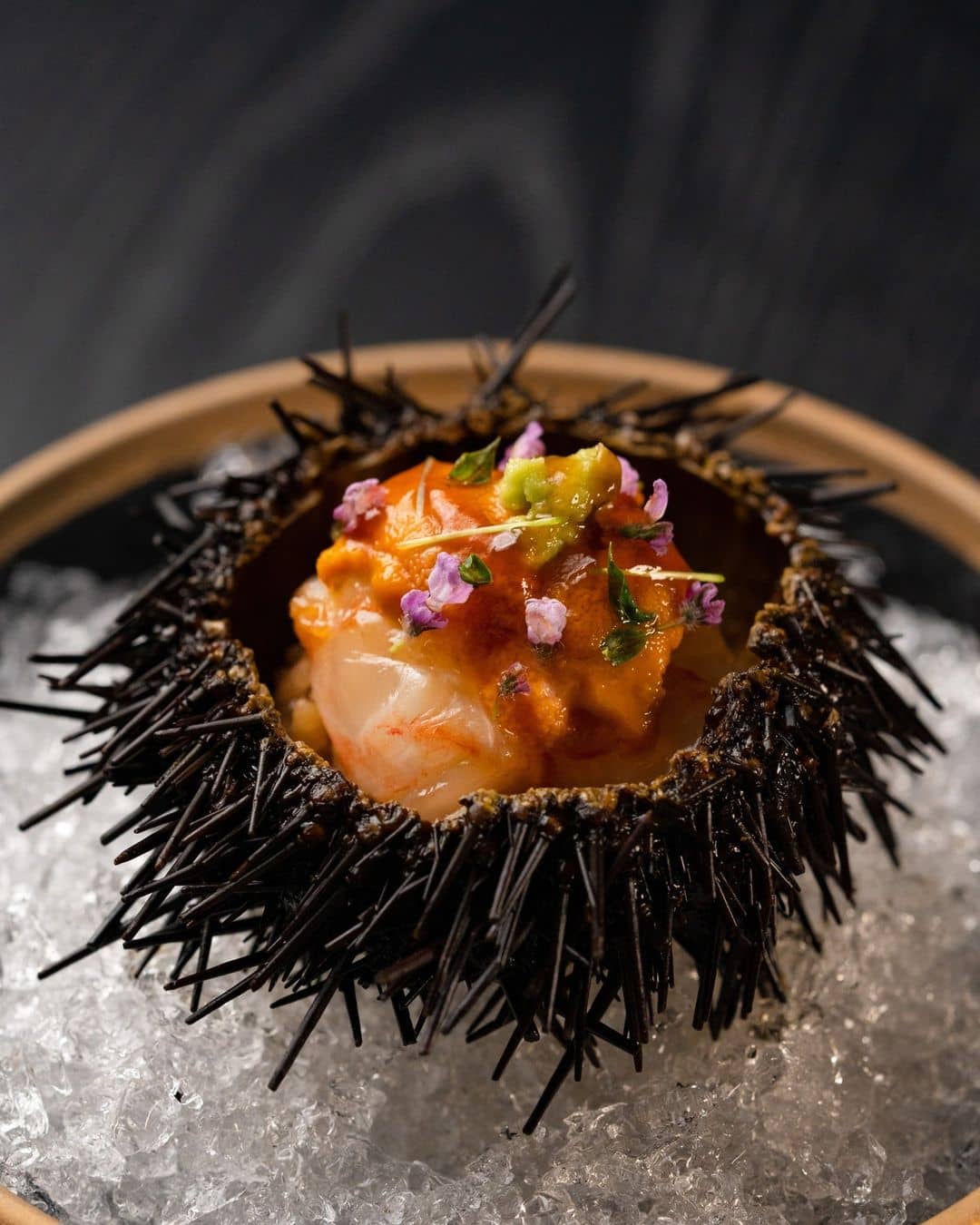 🌟 MICHELIN Star Japanese restaurant Aburi Hana opening in Downtown Vancouver – Toronto's acclaimed eatery brings contemporary Kyoto-style Kaiseki dining to Alberni by Kengo Kuma development this winter.
🍣 Hand roll bar expansion – BC's first hand roll bar, Hello Nori, is set to open a new Richmond outpost.
🍰 Aesthetic cafe bakery expands to Richmond – Cafe & Life Co. announces a new location in PRIMA near Richmond Centre, offering unique Tiramisus, teriyaki chicken croissants, and a brunch menu.
🍕 MICHELIN-recommended restaurant to open new DT location – Known for its Italian cuisine and Spanish tapas, Per Se Social Corner will take over the space previously occupied by Chewies oyster bar.
🏗️ Lonsdale Quay Market's exciting revitalization underway – The iconic North Shore marketplace is undergoing a transformation, set to include an evolved Food Hall, new brewery, 10,000 flagship chain, and exterior upgrades.
🍻 BBQ & Beer spot to open in former Boston Pizza unit – Richmond's Ackroyd Plaza will be home to the upcoming eatery called DaTang.
🍱 New tapas and sake bar to open in Richmond – A new dining spot called Yokai is coming to Richmond this summer.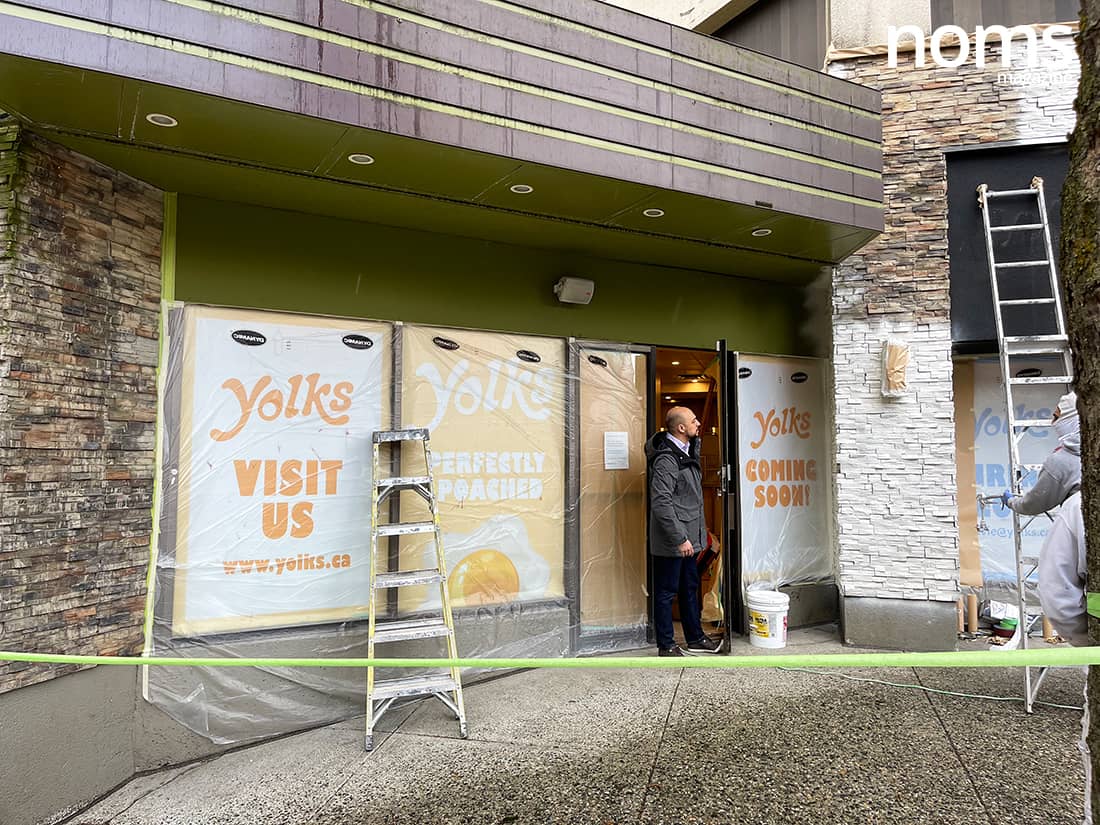 🍳 Yolks to open downtown location – The popular all-day brunch spot, Yolks, is set to open its first downtown outpost on Davie Street, expanding its reach with a third location
🍕🌮 Bufala & Lucky Taco opening in River District – Italian pizzeria Bufala and taqueria Lucky Taco are set to open late spring or early summer, offering a family-friendly dining experience.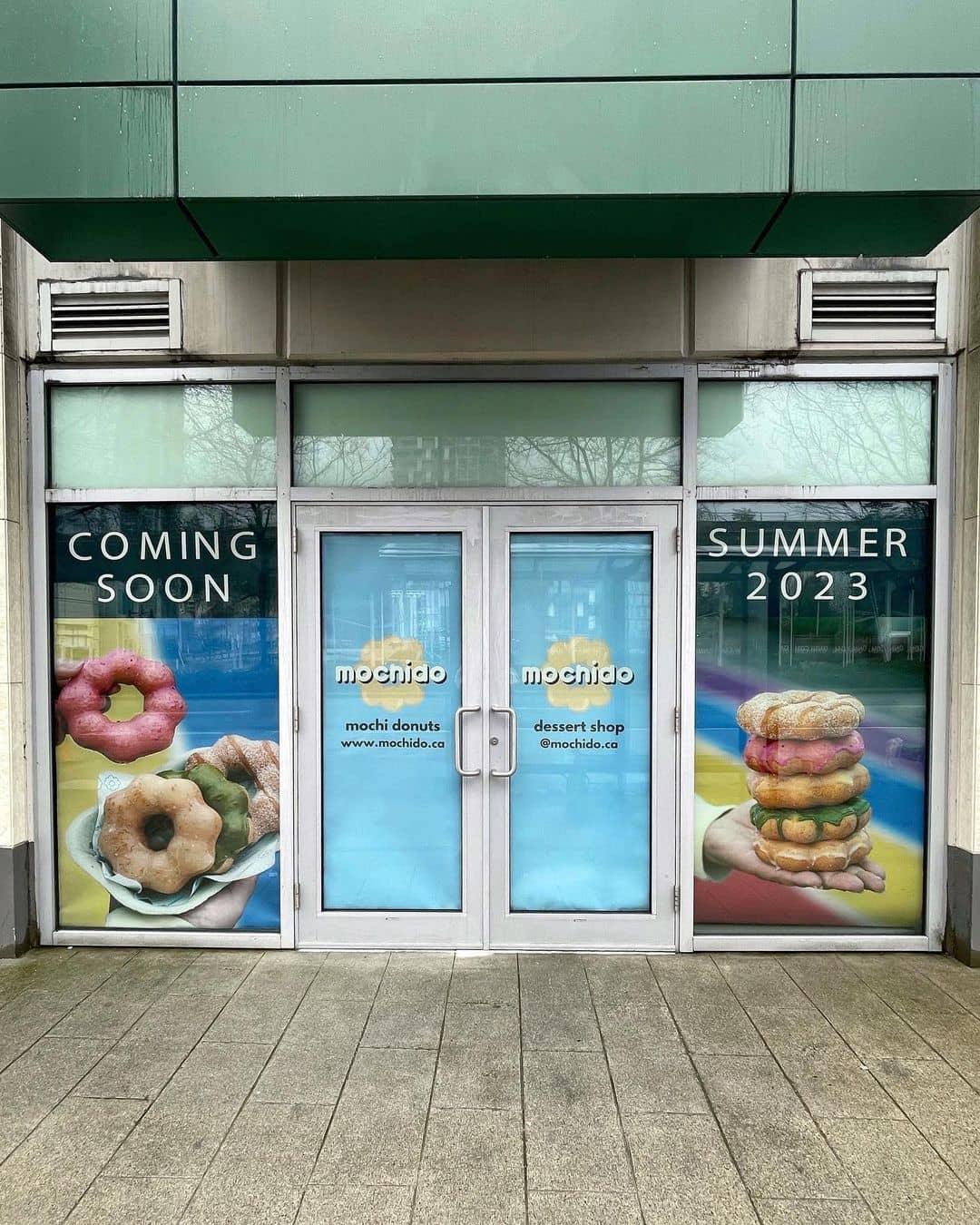 🍩 Mochi donut brand to open first storefront – Mochido is opening its first brick-and-mortar shop in Coquitlam this summer, offering new brioche donuts, desserts, drinks and seating.
🍔 Shake Shack to finally open in Canada – Shake Shack, a popular American fast-food chain, is coming to Canada and opening its first flagship location in Toronto in 2024. The brand plans to open nearly three dozen Canadian locations over the next decade.
🍞 Paris Baguette to open in Vancouver – The popular bakery chain with over 4,000 cafes worldwide, opened its first Canadian location in Toronto this week. They plan to open more locations in Canada including Greater Toronto Area, Edmonton, Calgary, and Vancouver.
🍦 Popular froyo spot to open in Lonsdale – Krave Kulture Yogurt, an organic frozen yogurt brand from North Vancouver, is opening a new location inside Lonsdale Quay Market. The new space will have both indoor seating and an outdoor patio.
🇮🇳 Award-winning Indian restaurant to expand – Sula Indian Restaurant is opening a third location in Vancouver, near English Bay, in Spring 2023.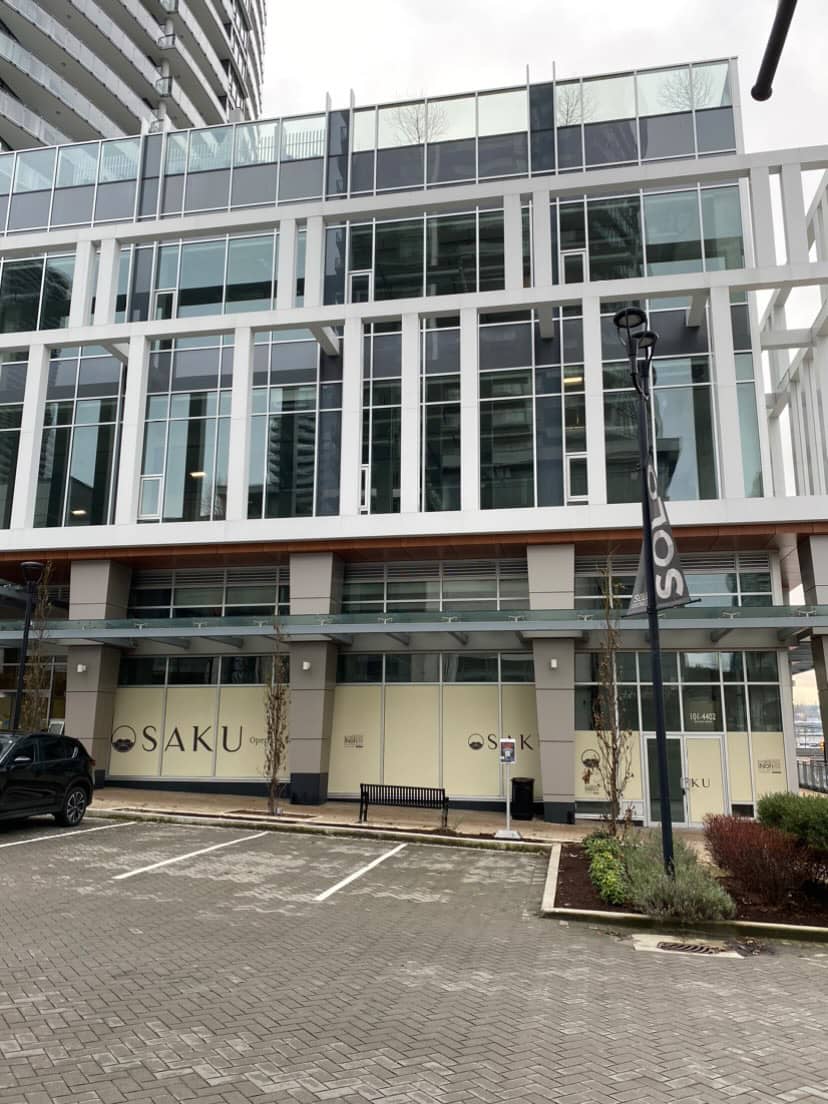 🍗 Saku Brentwood Lives – Popular tonkatsu brand, Saku, was initially reported to open IN The Amazing Brentwood (TAB). However, during the pandemic, their logo disappeared from the TAB website. Earlier this week, a community member spotted 'Saku Opening Soon' signs across from TAB at the Solo District.
This will be Saku's 4th location in the province.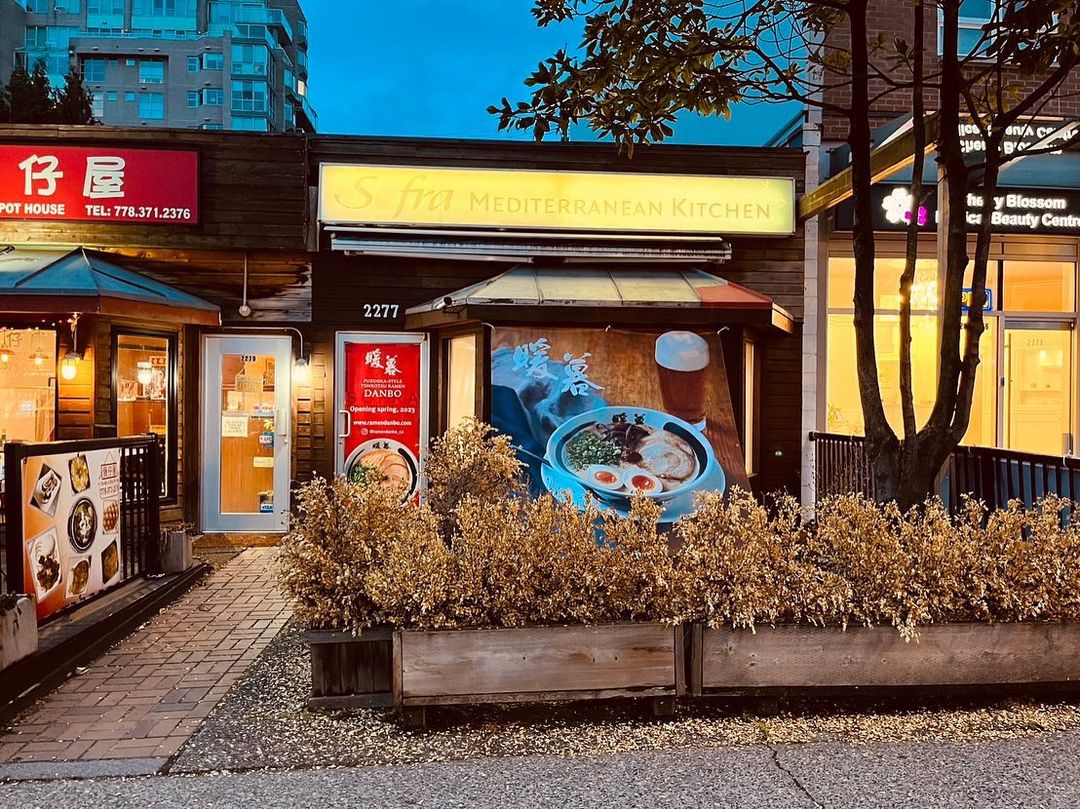 🍜 Top ramen brand expands – Ramen lovers, get ready! One of the top ramen brands in Vancouver, Ramen Danbo, is expanding with a brand new location in Kerrisdale (2277 W 41st Avenue). They'll be taking over the previous Sofra Mediterranean Kitchen unit, and will be serving up their delicious ramen bowls in no time.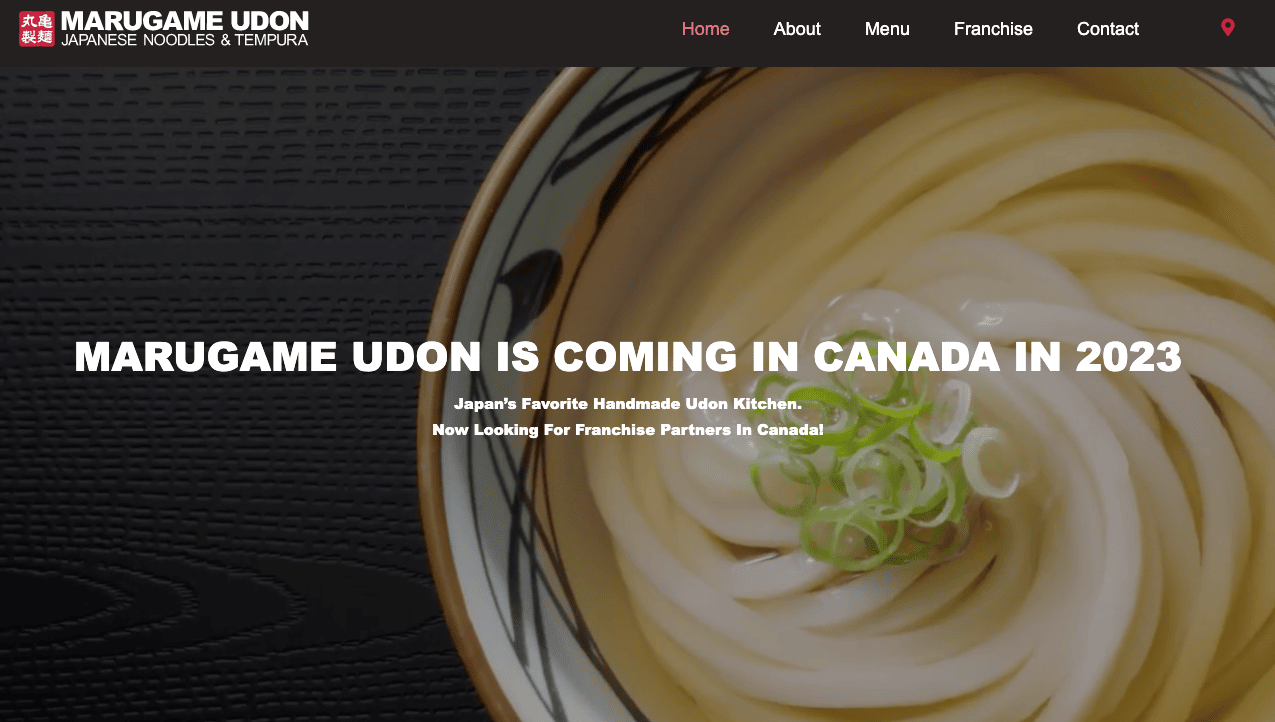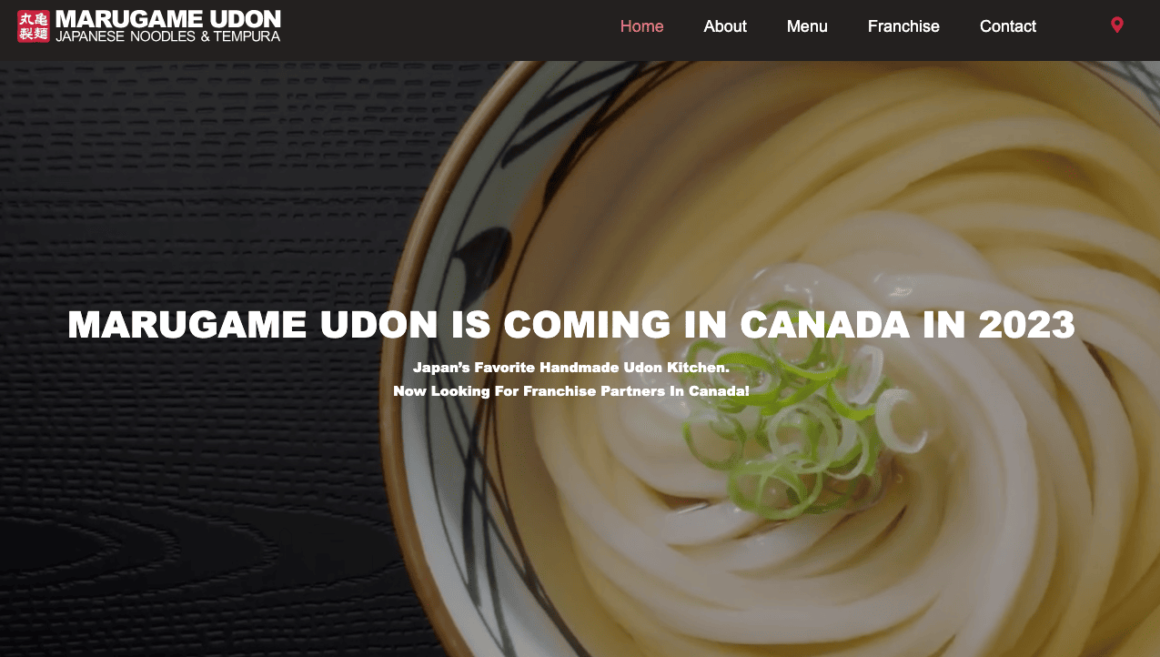 🍜 Marugame Udon Vancouver – globally known Japanese handmade udon & tempura brand to open up their first Canadian location in or near downtown Vancouver. Slated for 2023.
😱 Time Out Market Oakridge Park – the omega 69,000 sq. ft food court will include live cooking kitchens, 3 bars, coffee shop, and open patio. Time Out has similar gigantic food halls in Montreal, New York, Osaka, and more.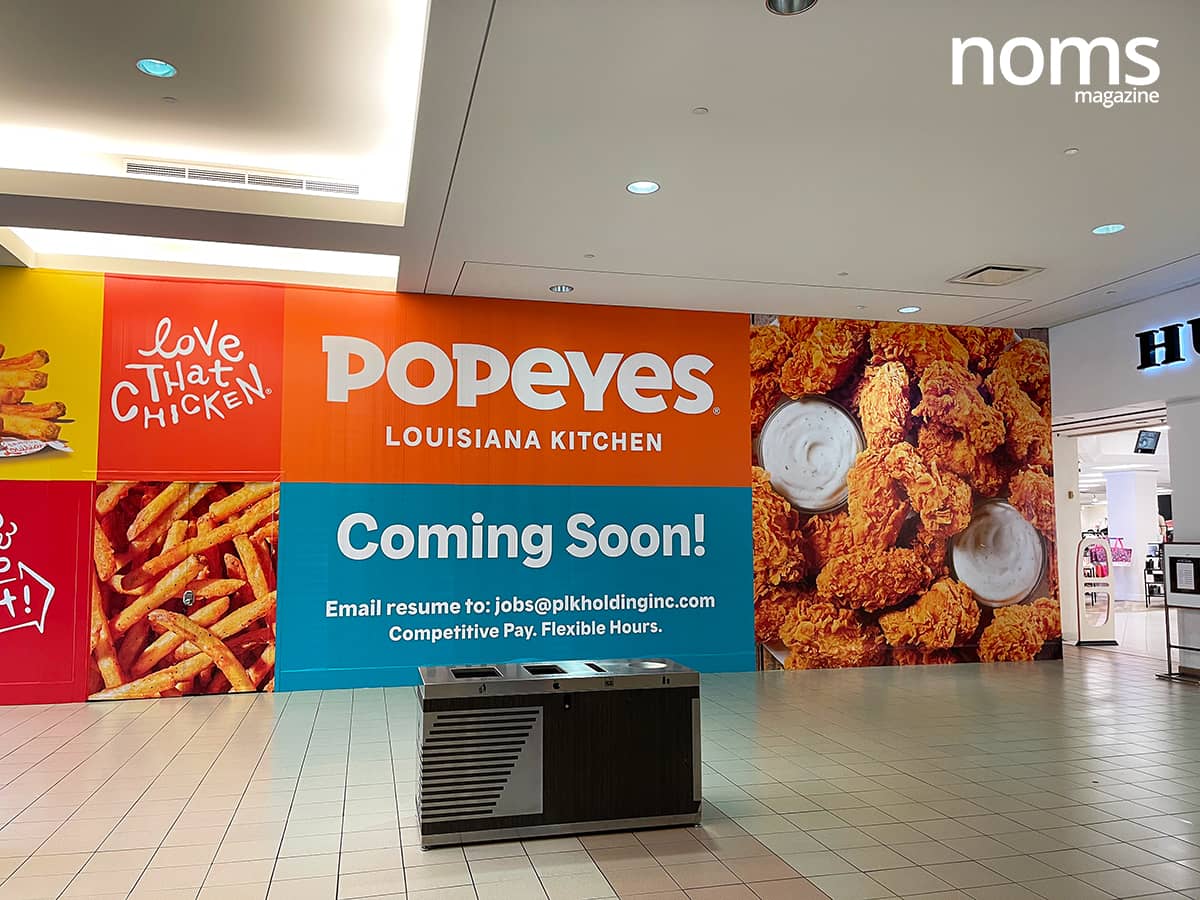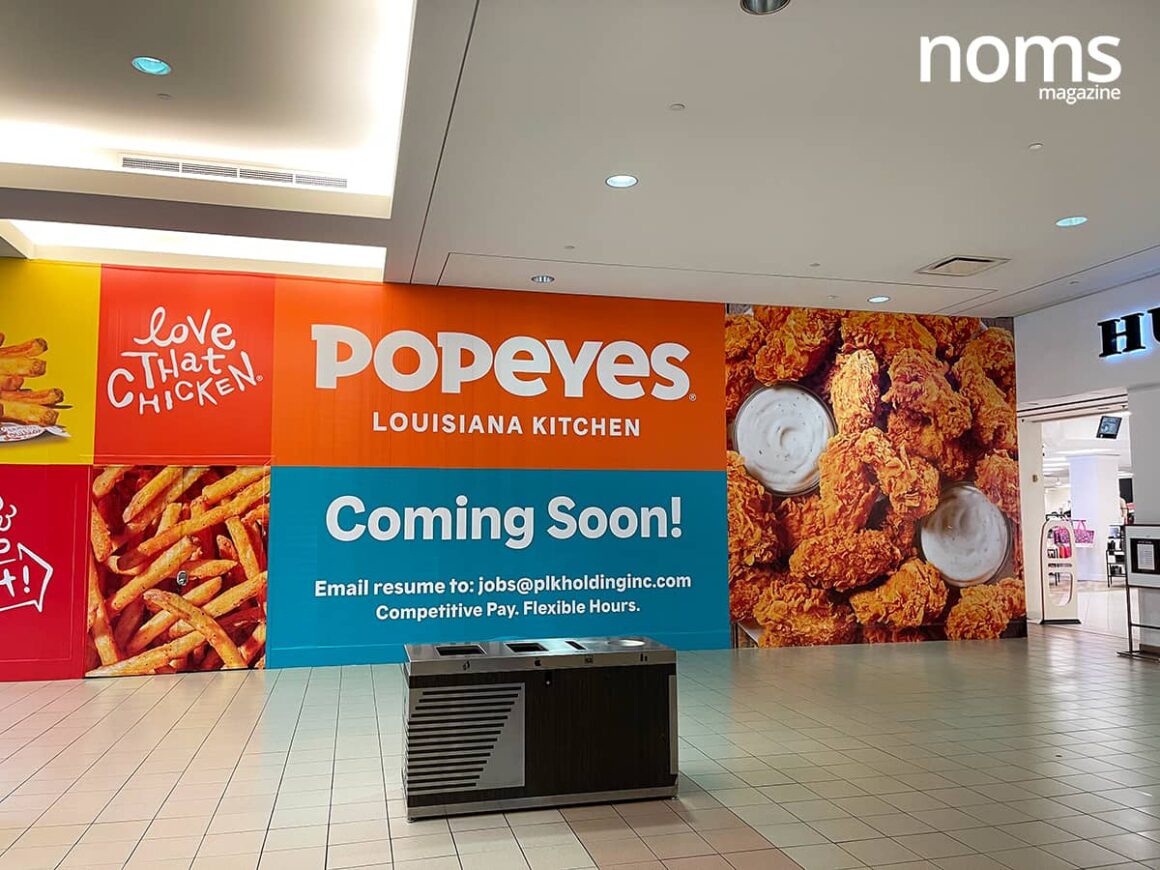 🍗 Popeyes is opening a GIGANTIC store inside Metrotown. It will be right across the ICBC.
That rounds up our list of restaurants opening their doors, or getting ready to open. We hope you try a few, or all of them, and enjoy safe and memorable meals. If you're looking for the best food in Vancouver, peek our lists so you won't be disappointed.