For all foodies and restaurant goers, a common question that pops up is: What are the best new Vancouver restaurants to eat at?
We're all looking for the hottest new spot, wondering which super chefs are ready to launch another mind-blowing innovation in cuisine, and who's adding one more gem to Vancouver's glittering crown of eateries. We also know all of that happens at a rapid pace in this city, and it's sometimes difficult to keep up.
So, to help you out, we've put together a must-hit list of all the restaurants opening now, or soon in and around your neighborhoods. We hope you're ready to enjoy these rocking new spots in true Vancouverite style!
New Vancouver Restaurants That Opened Recently:
🌮 Gastown's longtime cheap taco alleyway spot, Gringo, opens their new Davie Village location. They take over the previous Beetbox space.
The new location has a similar menu as the Gastown one and some extra additions like nachos, burritos, and bowls.
🤩 Whistler Village has a new fancy fine-dining seafood spot! Wild Blue Restaurant + Bar is a massive 150 seater that is helmed by a stacked veteran roster which includes Chef Alex Chen (Boulevard Kitchen + Oyster Bar), Chef Derek Bendig (Fairmont Chateau Whistler), Jack Evrensel (Founder of Toptable Group), and Neil Henderson (Araxi).
👀 New Indian bistro, Karma, opens up in Kitsilano (2741 W 4th). Their specialty is shareable bites (ie. masala fries and tandoori wings) and creative cocktails (ie. Chai Negroni and Mumbai Mule).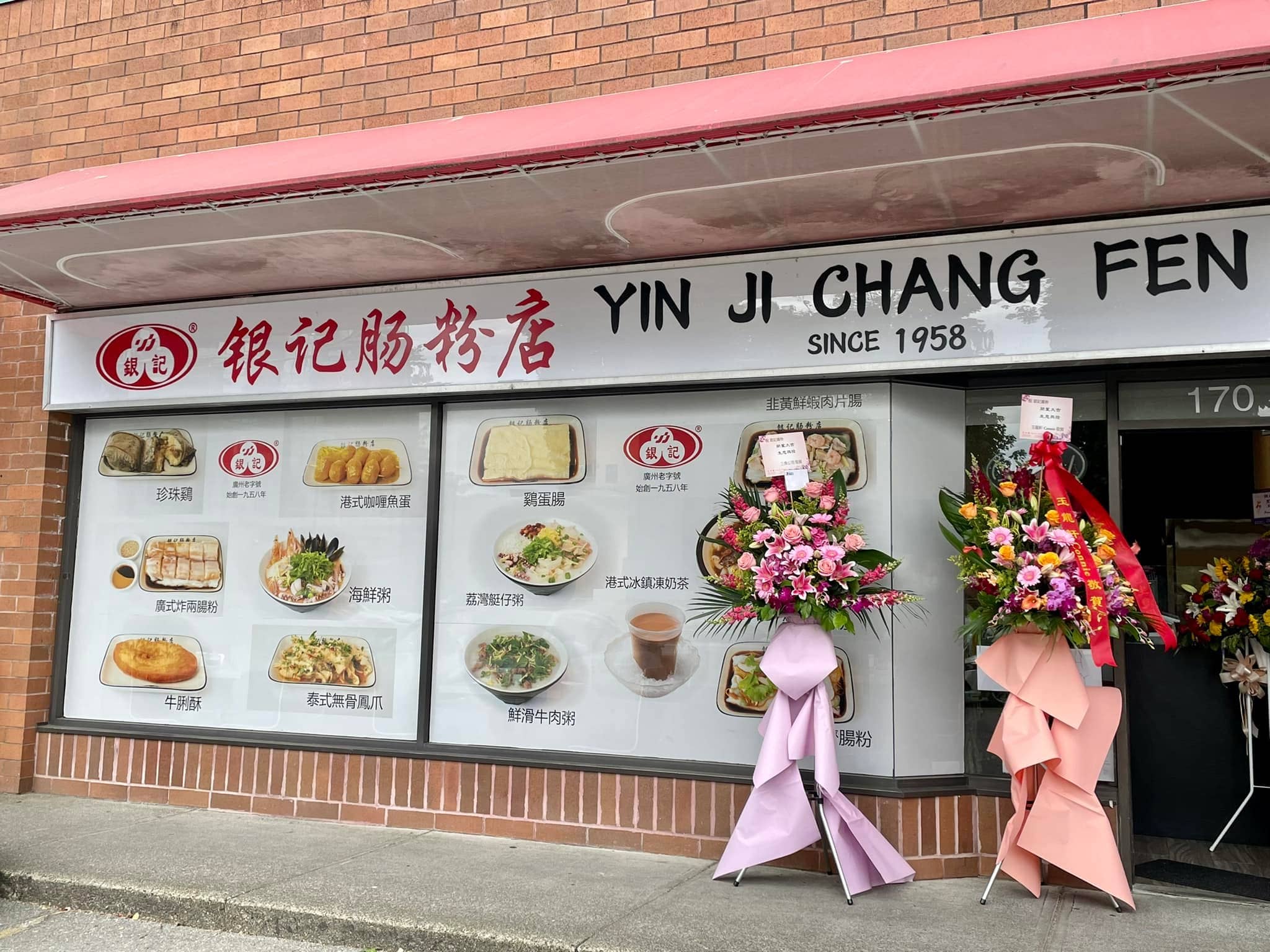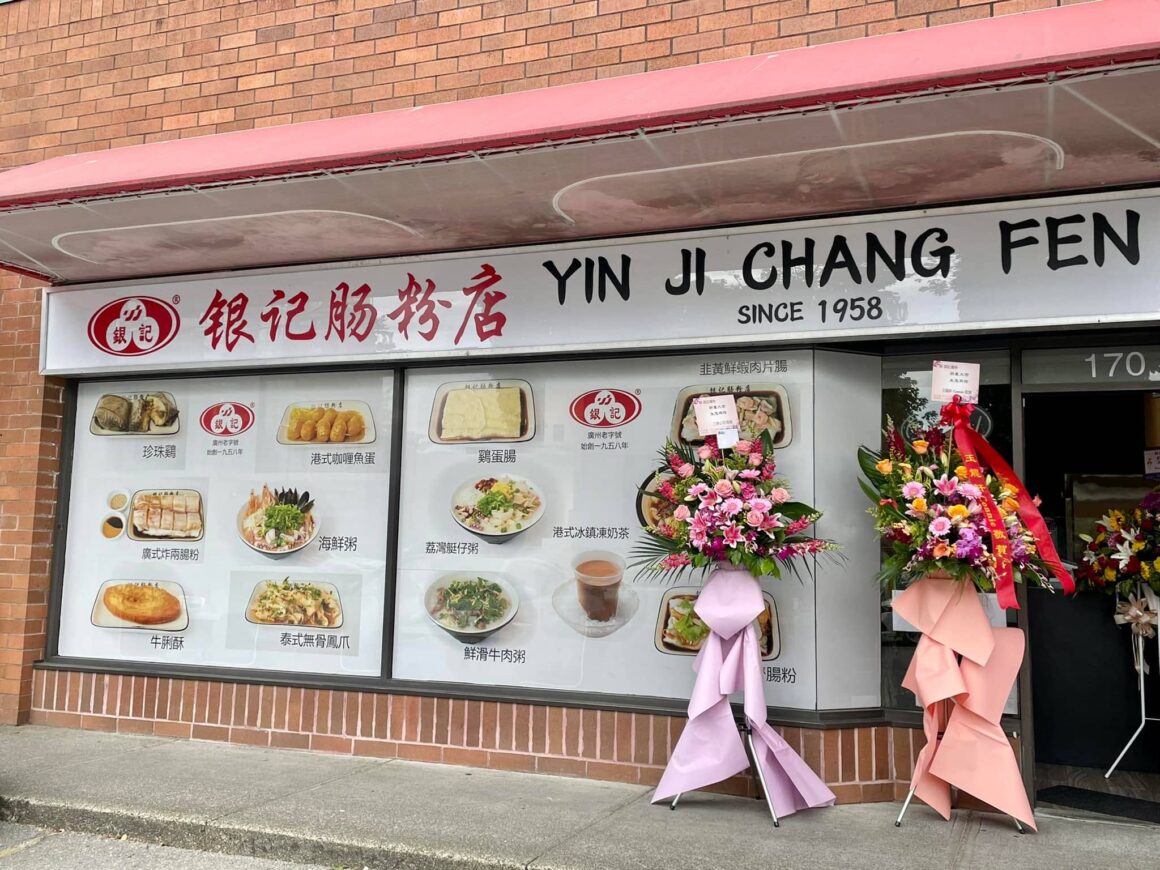 🍚 The King of Rice Rolls (Chang Fen) is finally here in BC?! World renown Yin Ji Chang Fen (founded in 1950s in China) is most loved for their traditional rice rolls and thick congee.
Someone on the Chinese FB group found that Yin Ji Chang Fen quietly opened up a location in Richmond on Alexandra Rd (#170 8500 Alexandra Rd). This marks their first location in BC; while they have locations in Hong Kong, Macau, Toronto, Montreal and more.
🍩 Popular Korean Cafe & Donut shop, Mello, opens up their new Arbutus location (4635 Arbutus St, Vancouver, BC V6J 4A3). It is a total revamp of the previous large Starbucks space into a beautiful bright and quirky design. The design is by the same designer who did the new Saku on Robson.
Inside you'll find their popular brioche donuts, cookies, cake, tiramisu and specialty coffee and tea available.
🍕Longtime Commercial Drive Italian sports cafe, Abruzzo Cappucino Bar, shuttered earlier this year. Now the empty unit has been replaced with a new pizza & coffee bar called Caffe Soccavo.
​Caffe Soccavo is by the same team behind Via Tevere and Straight Outta Brooklyn.
☕️ Known for their cute & cozy cafe space, Caffe Mira, opens their third location in New West (#130 – 28 E Royal Ave).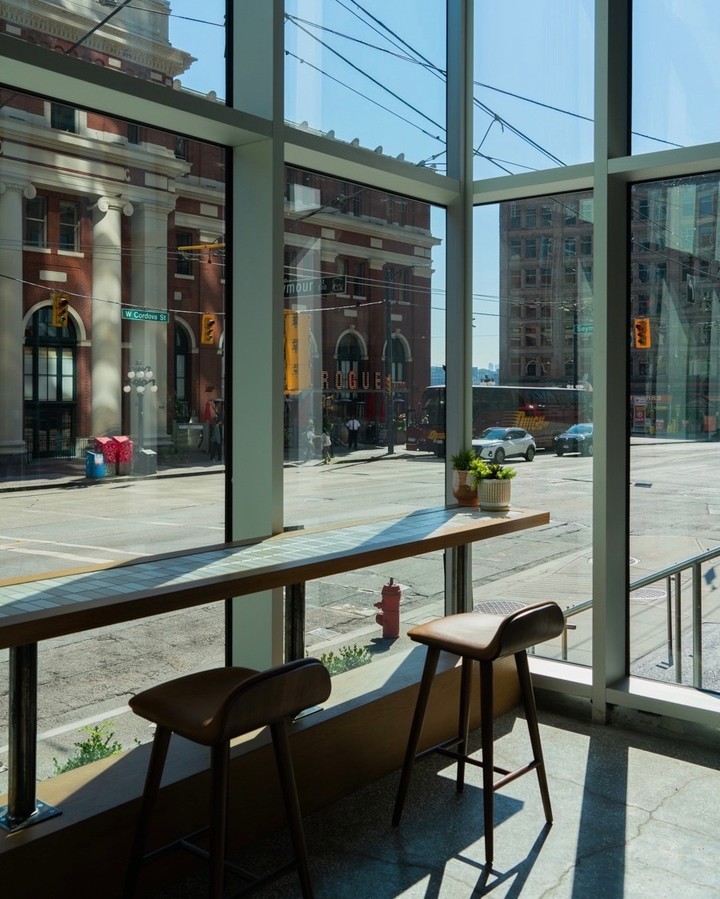 ☕️ Calgary's Deville Coffee opens up their beautiful new Waterfront location (right across the station) and Thurlow outpost.
☕️ Kitsilano gets a new island themed cafe called La La Island Cafe (2951 West Broadway). It is currently in its soft opening phase.
🍦Baskin Robbins upgrades from kisok to a new larger retail location in Metrotown. It is located near the food court.
🍦 Strathcona just got a new hip dessert spot called Hype Chocolate. Inside you'll find ice cream that you can load up with toppings, soda floats, ice cream sandwiches, and chocolate bars.
🍻 Gigantic bar and entertainment chain, Good Co. Bar (previously called Colony Bars) opens their 250 seater Steveston Village location today. It's right by the water so you bet their patio has a sick view!
🥩 Popular meat shop, Two Rivers, teases new Park Royal location
🇬🇧 A&W's UK-based Pret A Manger begins their trial pop up at the A&W Marine Gateway location. The brand is known for its fresh sandwiches, wraps, and organic coffee. If the trial goes well, Pret may expand throughout the country.
🍝 New Italian trattoria and negroni bar, Impostori, opens their doors at the previous The Rise Eatery location.
🍬 BC's biggest candy store, Ricardo's Kandy Korner, opened up on busy downtown Granville street.
🍜 West Broadway had a low key Japanese cold noodle (soba) and oden spot open up. Not much info about it is out there.
🎤 Yep Richmond got another Asian ​skewer + drinking spot…but this time it also has live music entertainment.
🍊Cute dessert bar, Billy Button, returns with new location on Fraser. They disappeared shortly after the pandemic started. Looking at their recent posts, they don't seem to be offering their popular mushroom or orange-shaped desserts currently.
🍣 Ex-Temaki Sushi owner and chef opened new Mount Pleasant sushi spot, Sushi Hil.
☕️ Downtown gets a new hip cafe called Saunter Coffee. Located at 321 West Pender Street.​
🇰🇷 New Korean restaurant cafe, Oiso Kimchi Cafe, opens on Kingsway.
🍷 Gastown's Blood Alley has a new BC natural wine and food spot called Is That French. They take over the previous Salt Tasting Room location.
🍗 Richmond's popular Korean Fried Chicken joint, Cocoru, opened their new Steveston location.
🌰 International Plant-based and nut mylk tea brand, Nuttea, opens first Vancouver location today for soft opening.
🕵🏻‍♂️ Richmond's Team Lab Restaurant (which shut down back in December 2021 & had abysmal reviews) to be replaced by Remix Restaurant Bar.
🍦New modern Italian hand crafted gelato spot, Motoretta, opened their doors this week. It takes over the previous iconic Bella Gelateria spot by the Vancouver Convention Centre and is headed by Passione Gelato's Salvatore Boccarossa.
Fun fact: Sal was also an ex-Bella Gelateria gelato maker under gelato maestro James Coleridge.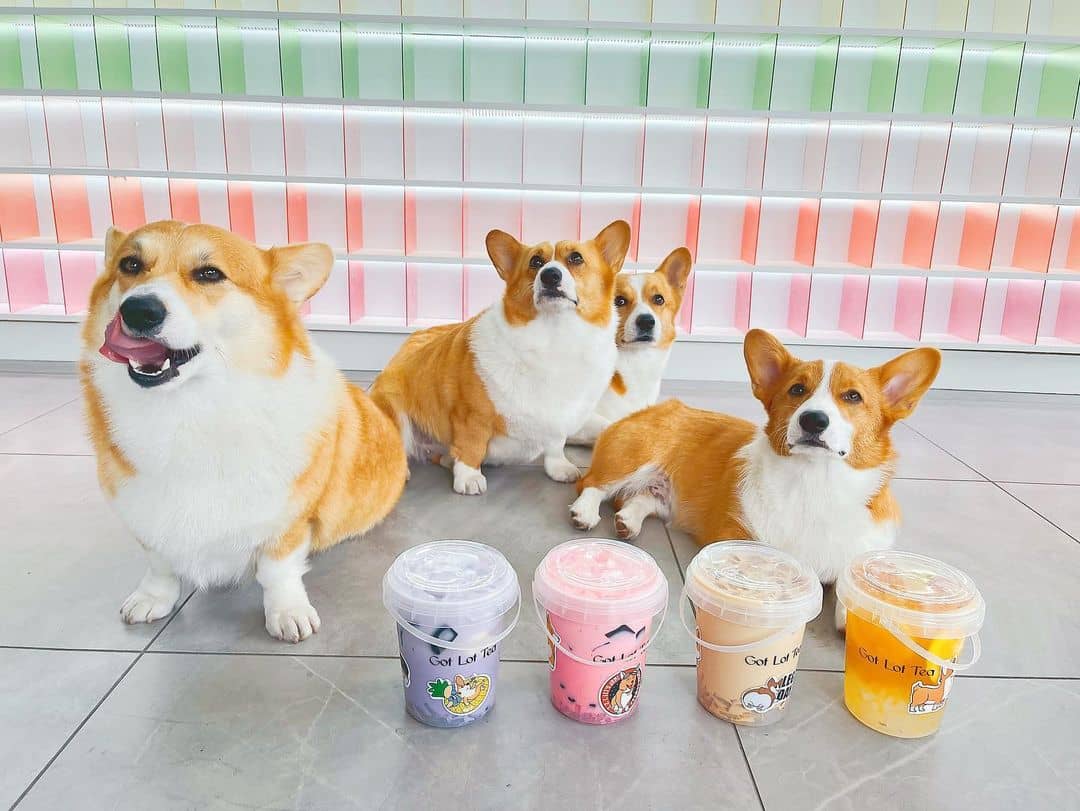 🎯 New 1L bucket-sized (not joking here) BBT and board game spot, Got Lot Tea, opens at previous Weekend Tea location (101-5021 Kingsway) near Metrotown.
☕️ Coffizen opens their doors and takes over the previous Caritas 9 Coffee Roasters unit in Edmonds.
🍸 Commercial Drive just got a new cocktail bar and live music spot called Osita. It opens today Friday June 24th and takes over Federico's Supper Club location. Peek their upcoming performances here
🚚 A charcuterie and bar truck called Aperitivo Truck, is launching soon in the city.
New Vancouver Restaurants Opening Soon: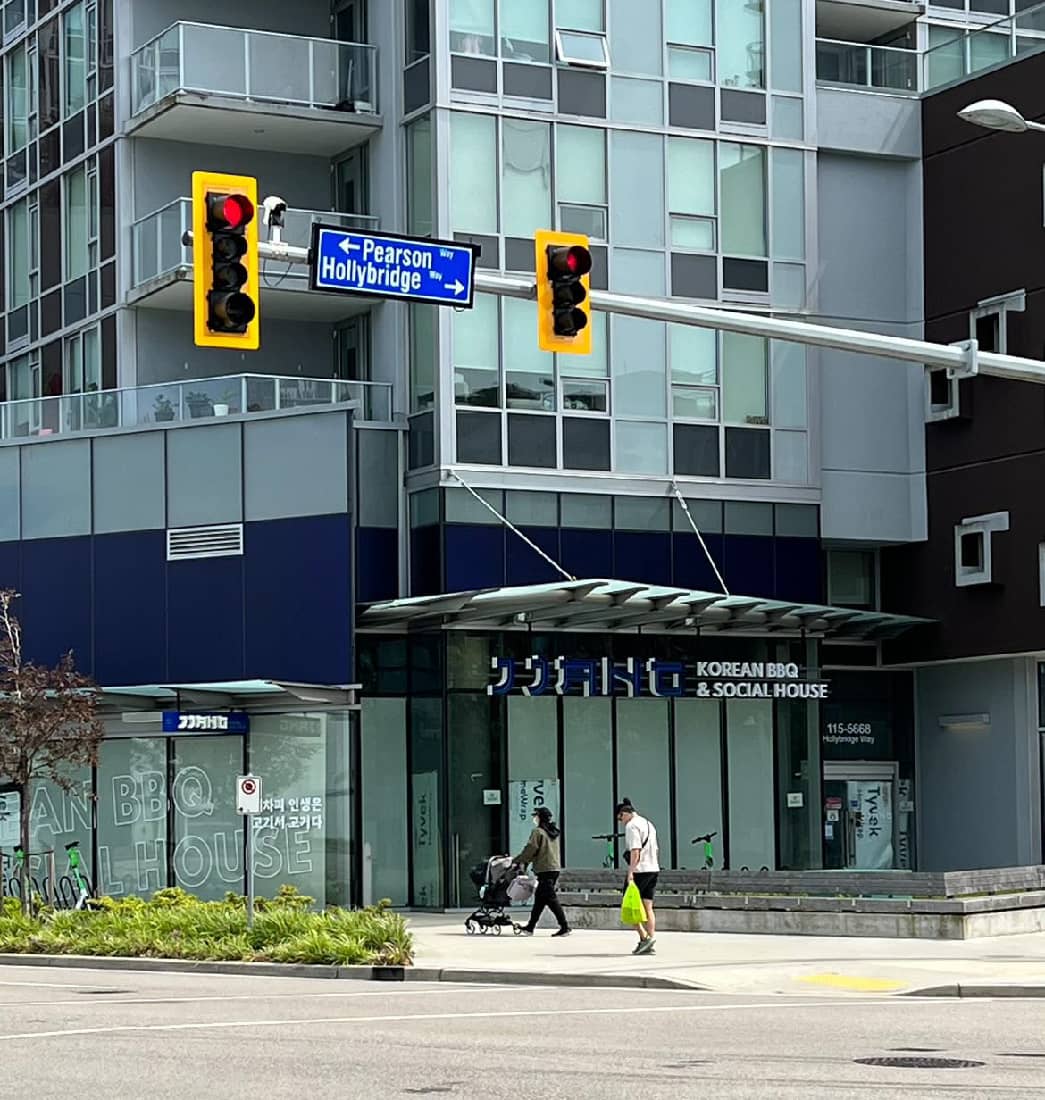 🇰🇷 A new KBBQ spot is taking over the poorly reviewed Seorae by the Richmond Oval.
🍤 Station Square's Tendon Kohaku looks to be opening soon. All the interior and kitchen are ready to go. Staff was seen in the kitchen making adjustments.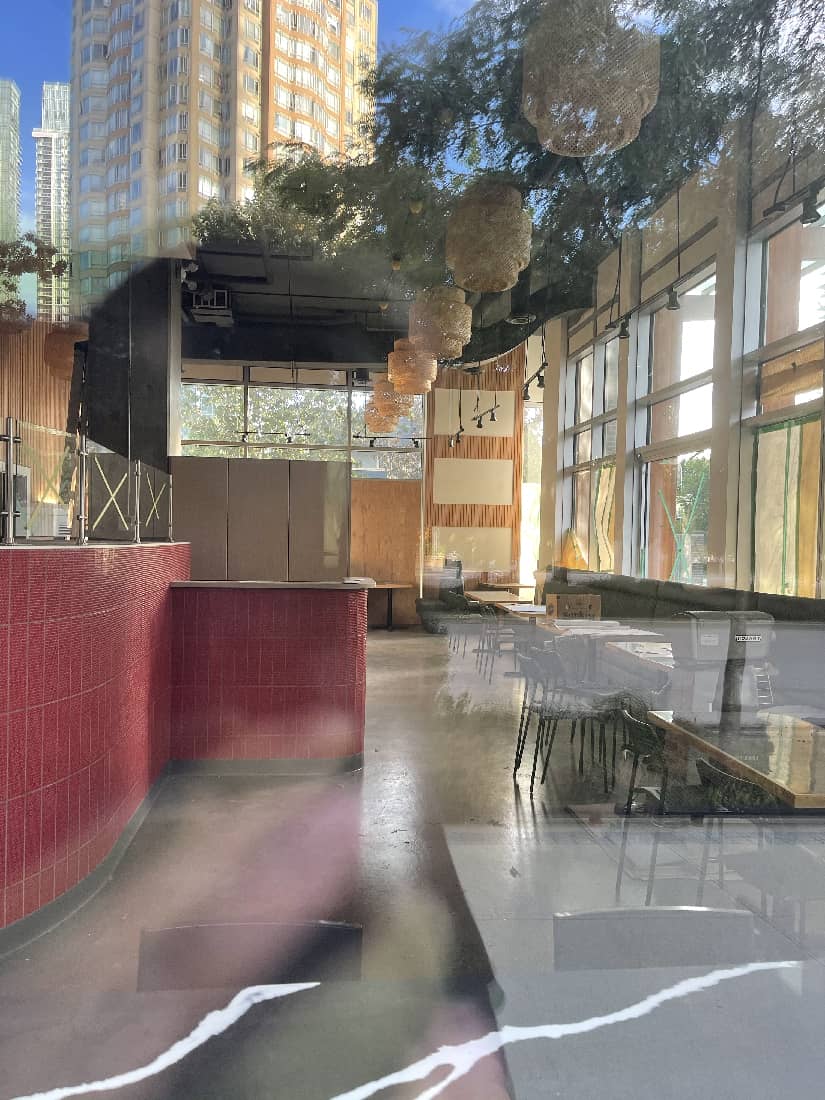 🤐 A new mysterious restaurant is seen to be in works across Metrotown Station. No details or signage yet. Interior makes it look like it can be any sort of small casual food spot.
🧐 A friend spotted Shiok, a well-received family-run Singaporean spot on Kingsway, is opening a location at Lougheed Centre.
🤫 We got tipped off that the new Sushi Mura in Richmond (near the Oval) is opening in September.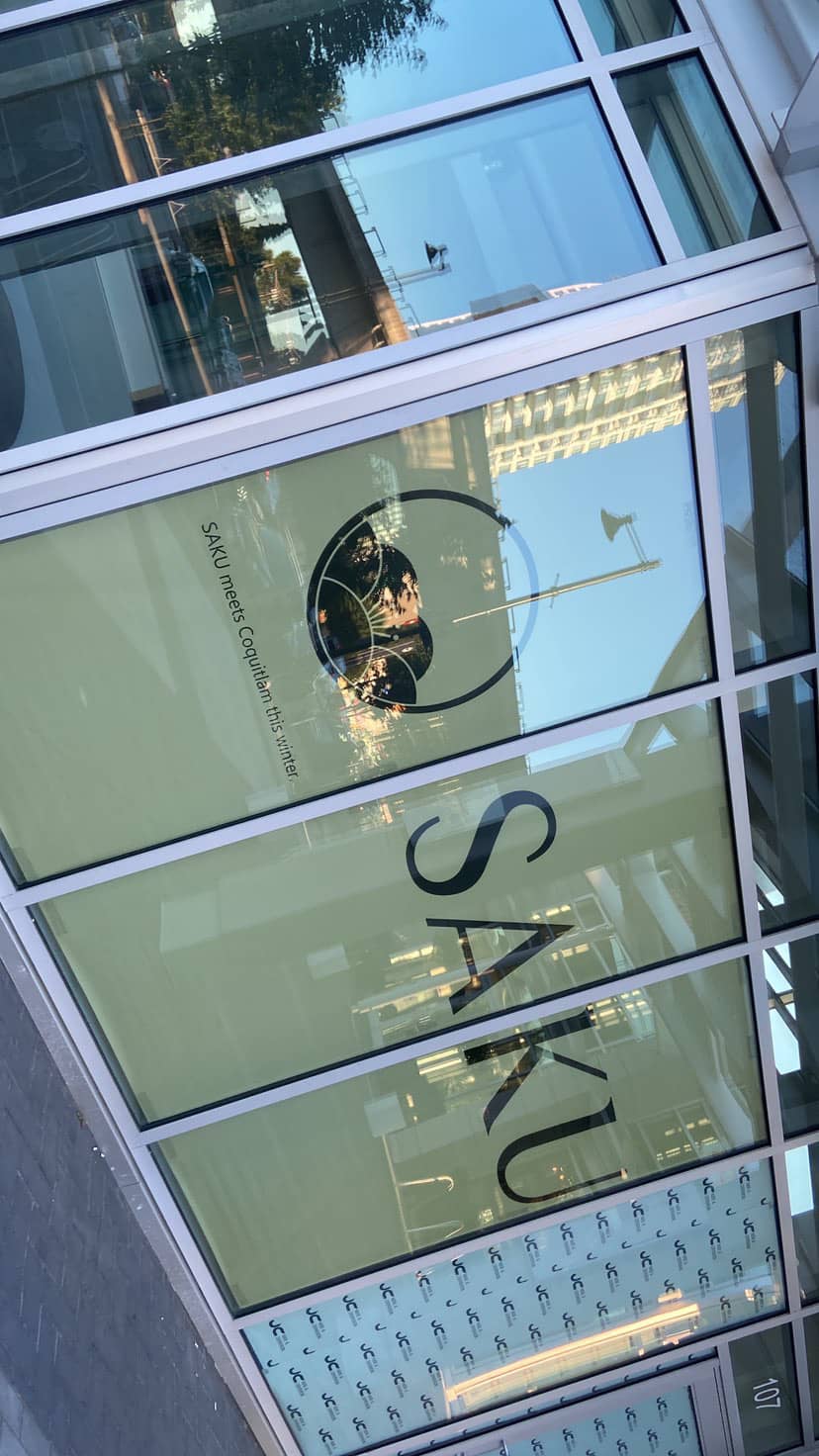 🤩 Our friend spotted popular Tonkatsu spot, SAKU, is opening up in Coquitlam this winter. It is going to be right by Bjornbar Bakery (581 Clarke Rd #111, Coquitlam, BC V3J 0L1)
🍜 Afuri Mount Pleasant is coming soon! Yesterday they posted a reel and it looks like this they're really close to opening.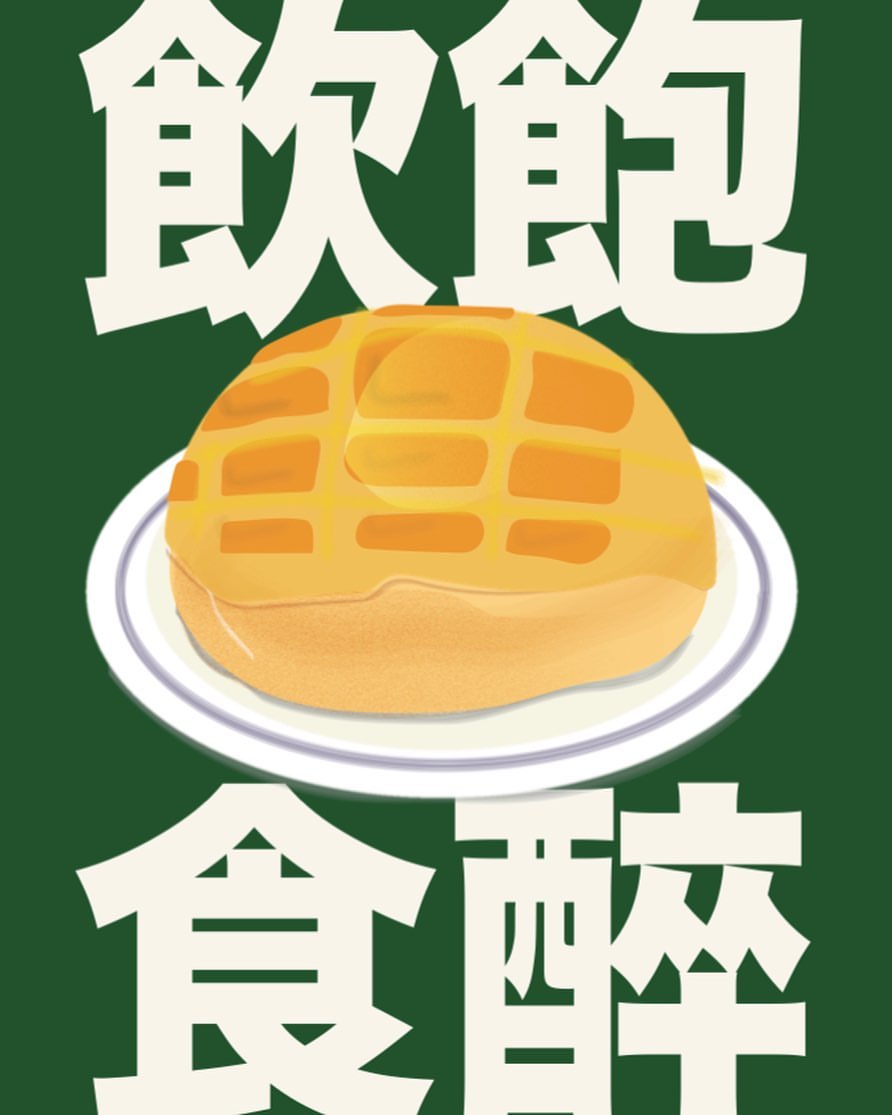 🇭🇰 Are you a fan of HK style cafe comfort food? Looks like Main Street is getting one in Fall called SAAN SAAN.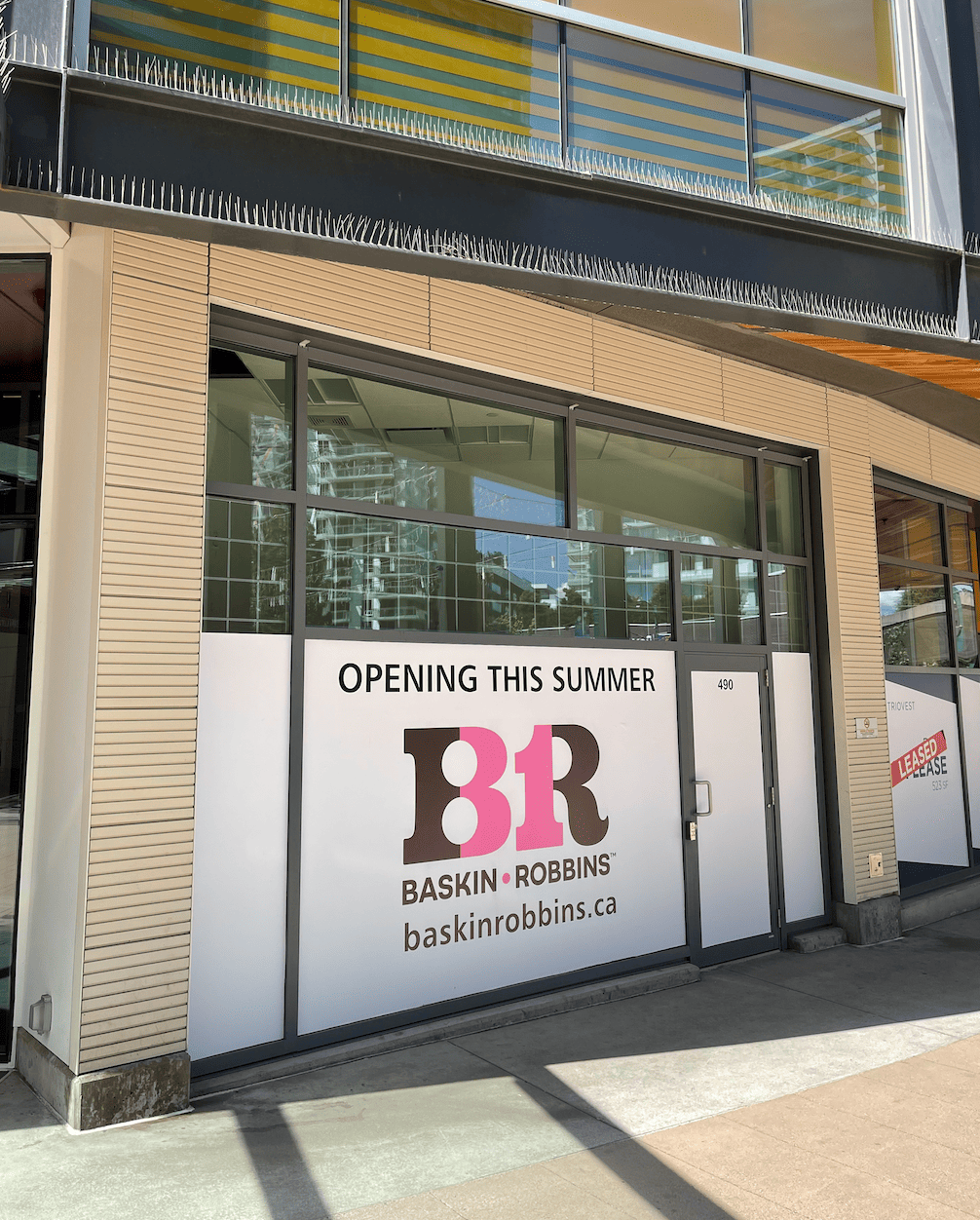 🍦 Baskin Robbins is spotted to be opening at Marine Gateway. Signs say it will be opening this summer.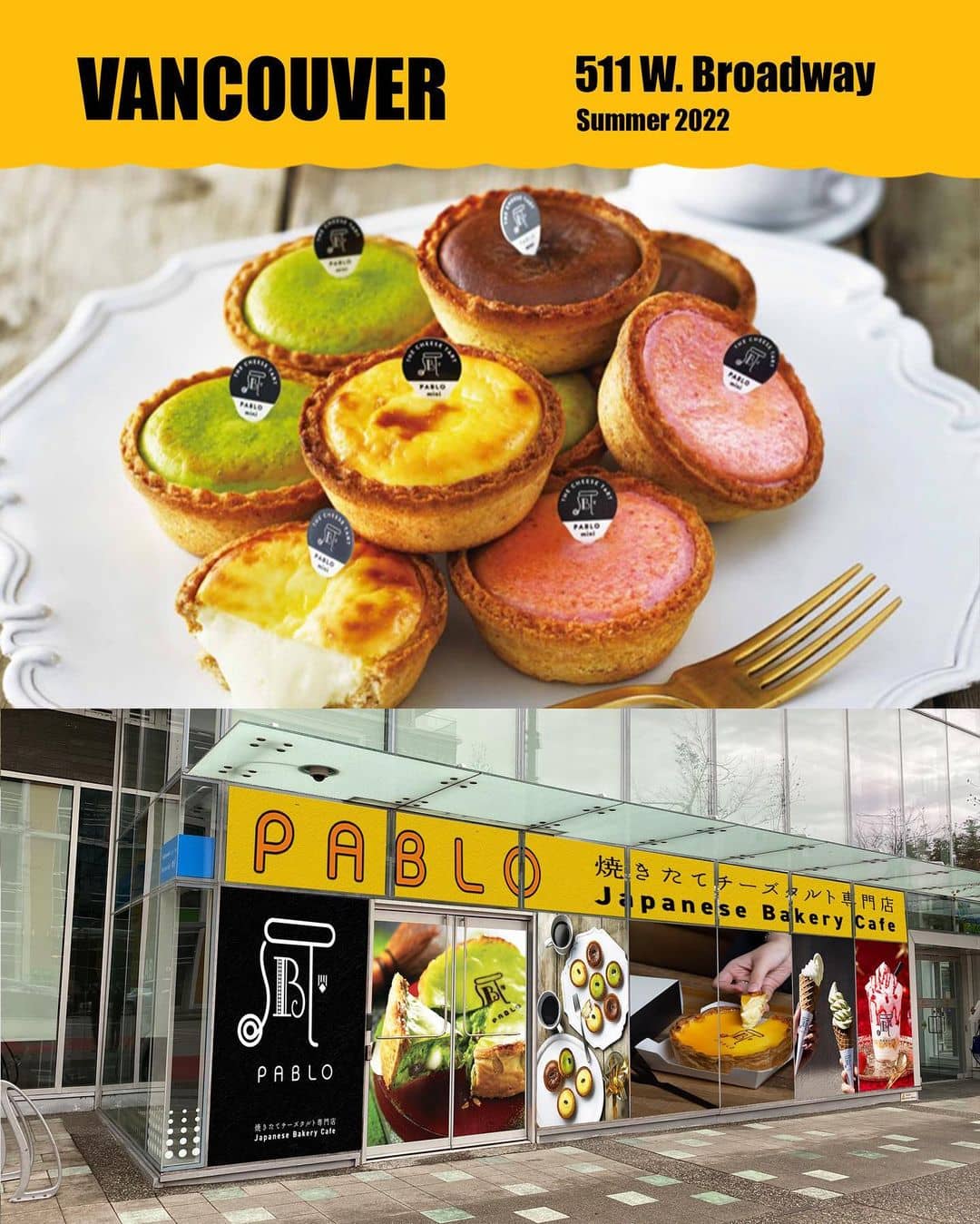 👀 Highly anticipated Japanese cheese tart brand, Pablo Cheese Tart, announced that they are opening this Summer on West Broadway.
☕️ One of Calgary's top cafes, Analog Coffee, is taking over the longstanding Yaletown Blenz unit.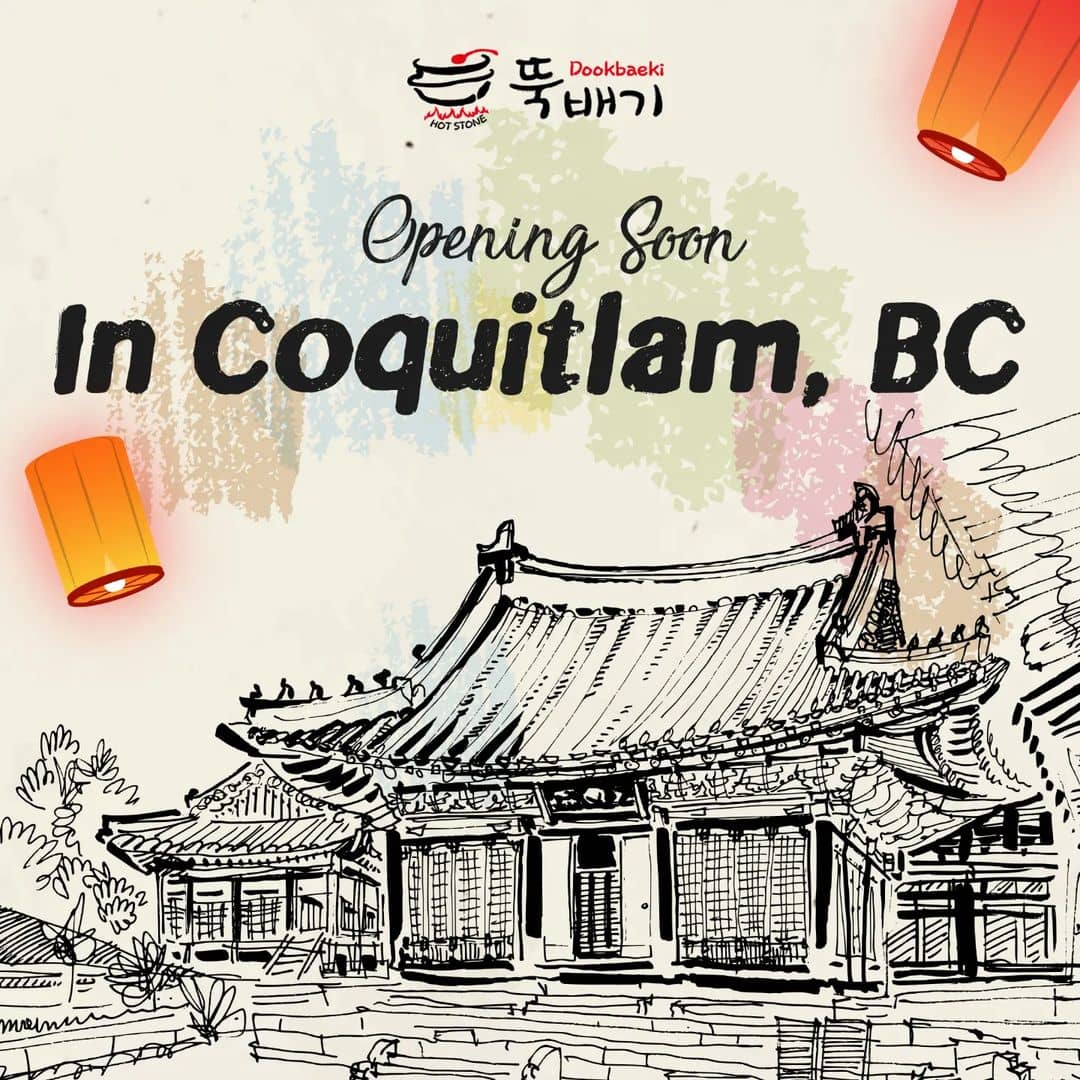 🇰🇷 Coquitlam is getting a new Korean restaurant (Dookbaeki) that specializes in traditional Korean stews in hot stone bowls.
We're totally ok with all the new Korean restaurants opening up shop in the city 🤩
🐟 Popular Burnaby & Coquitlam fish & chips spot, Cockney Kings, to open a new location in Kits. Slated for Fall 2022.
🍞 Vancouver's plant-based queen, Erin Ireland, announces a new Nanaimo St. baking facility and cafe for her popular vegan bakery brand, To Live For.
🥖Highly rated North Van French bakery, Bisou Bakehouse, shares news of a West End location (1190 Bidwell Street) in works.
🍗 Popeyes reported to open new location in Yaletown and on Main street.
👀 Our fren Dinevancity spotted Wicked Cafe (yea the one with the realistic cheese shaped cheesecake) is opening a new location near UBC (W 16th & Dunbar).
🍝 New Italian restaurant, Impostori Trattoria, announced to be taking over previous The Rise Eatery's South Granville location.
🤔 Owners of newish Victoria Drive Vietnamese Cafe, Hem 377, notified us that Amay's House's empty unit to be taken over by a popular Phnom Penh pork rice noodle restaurant called Hu Tieu Hong Phat.
been in operation in Saigon since 1975
has multiple locations in Ho Chi Minh City
will be the first Vancouver outpost
🍣 Word on the street that the new Sushi Mura near Richmond Olympic Oval is opening soooooon.
🍜 Chinatown's longstanding Asian noodle spot, Fat Mao, announces new second location nearby downtown Sheraton Wall Centre (983 Helmcken Street). Some deets:
👀 Word on the street that the new FDL cafe on Commercial Drive is close to being ready to open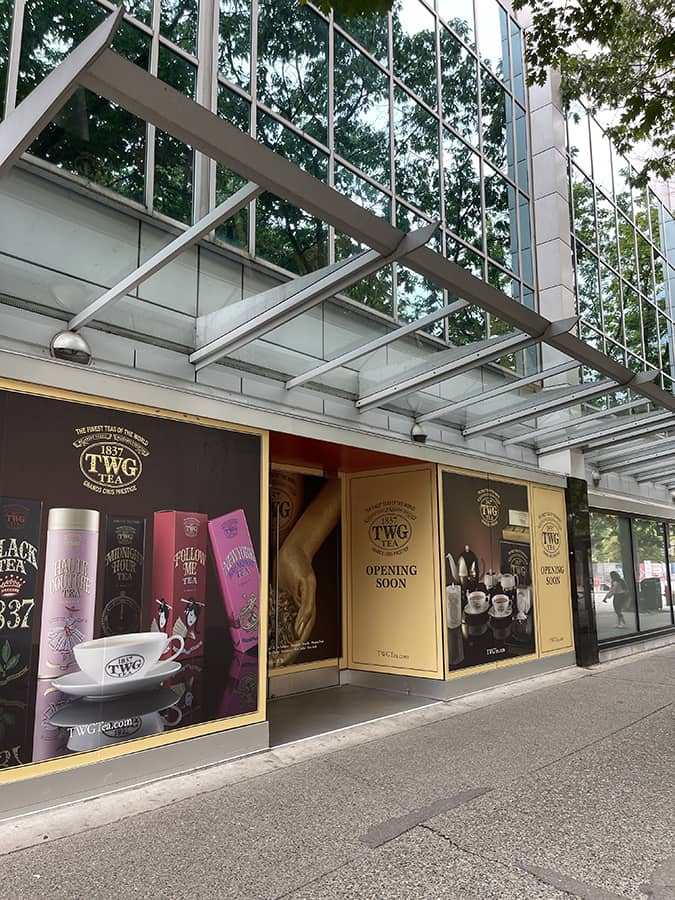 The luxury tea brand, TWG Tea, closed up their 1070 West Georgia Street store earlier this year. It has now been spotted to be relocating to the previous Robson Tesla showroom location (beside Peloton).
Address: 929 Robson Street, Vancouver BC
Expected Opening: November 2022
That rounds up our list of restaurants opening their doors, or getting ready to open. We hope you try a few, or all of them, and enjoy safe and memorable meals. If you're looking for the best food in Vancouver, peek our lists so you won't be disappointed.
The following two tabs change content below.
Latest posts by Noms Magazine (see all)