For all foodies and restaurant goers, a common question that pops up is: What's the best new place to eat?
\We're all looking for the hottest new spot, wondering which super chefs are ready to launch another mind-blowing innovation in cuisine, and who's adding one more gem to Vancouver's glittering crown of eateries. We also know all of that happens at a rapid pace in this city, and it's sometimes difficult to keep up.
So, to help you out, we've put together a must-hit list of all the restaurants opening now, or soon in and around your neighborhoods. We hope you're ready to enjoy these rocking new spots in true Vancouverite style!
New Vancouver Restaurants That Opened Recently: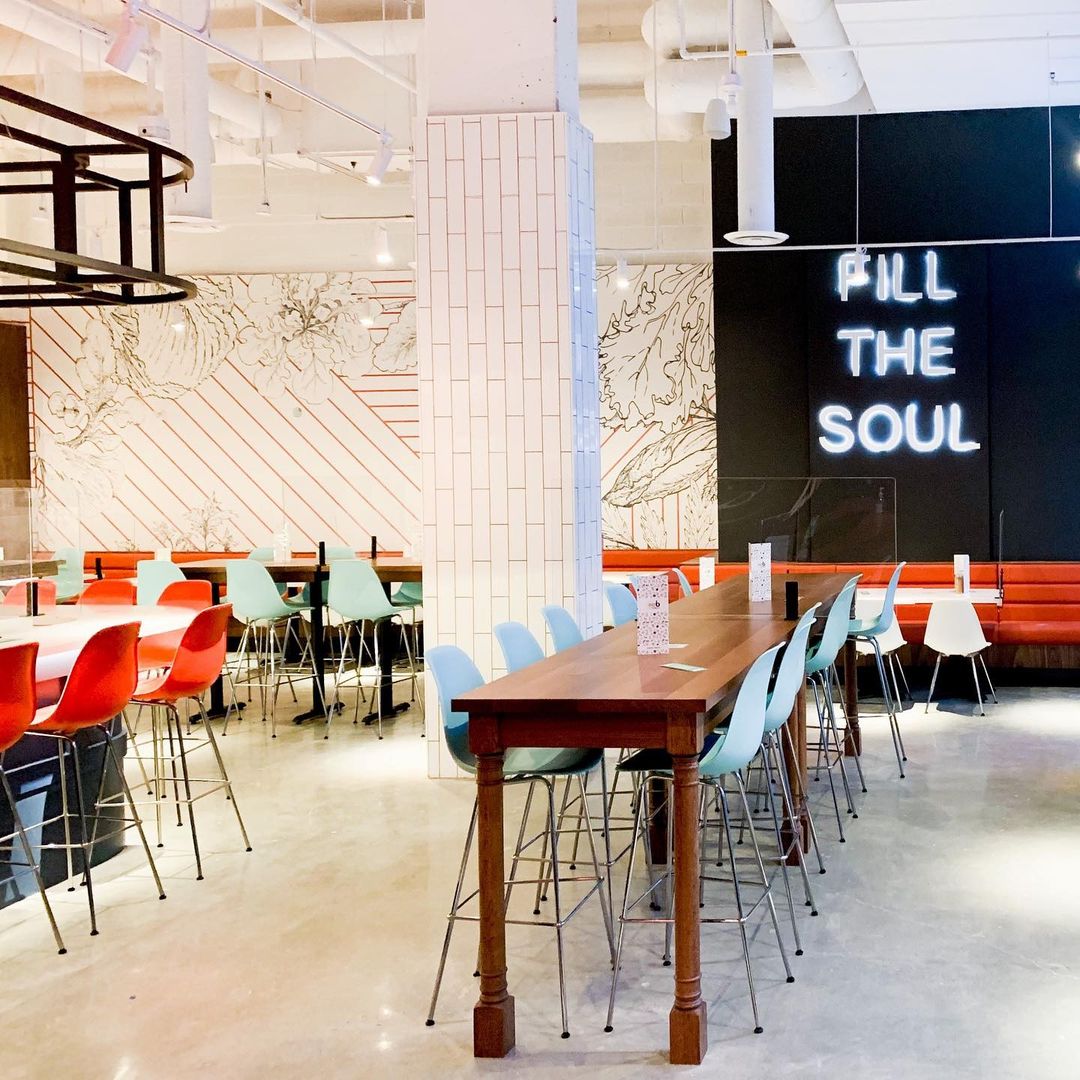 🤩 The highly rated brunch and breakfast joint, OEB Breakfast Co., opened their new North Vancouver location's doors.
☕️ Highly anticipated Japanese Parisan cafe brand, Cafe Kitsune, quietly opens up in Gastown for soft opening.
🍰 Castella Cheesecake opens up shop at Richmond Centre
🥦 Yaletown gets new 150 seat Vegetarian restaurant called Nightshade. Menu will be inspired by Chef Chanthy Yen's (previous: The Secret Location, Mackenzie Room, Yew at Four Season) Cambodian roots.
🍗 Old school Canadian fried chicken brand, Mary Brown, opened their first location in Vancouver this week.
☕️ New large Starbucks to open across from Broadway City Hall Station with a walk up service window.
🍣 A few steps away from Granville Island is a new plant-based sushi spot called COFU. Co-owner is from the tiny pudding window in Downtown. Opening on Saturday and they have $15 omakase.
🍞 North Van's BjornBar Bakery opens its second location in Coquitlam area.
🍜 It's not ramen, it's mazesoba! Yep Kokoro Mazesoba opened a new location in Kerrisdale, upping their outpost total to 4 in Metro Vancouver.
☕️ We're a sucker for cute aesthetic cafes and Kitsilano just got a new one! Lumine Coffee opened up for soft opening.
🍜 Top ramen restaurant, Marutama Ramen's new Coquitlam outpost (on 1190 Pinetree Way)
🐟 One of our favourite poke shops, The Poke Guy, opened up their second location on Howe Street.
🇮🇹 A taste of Florence? Italian street food and lunch spot, Fiorino, opens up in Chinatown area (same block as Phnom Penh).
☕️ Small Victory in the Amazing Brentwood finally opened up
🥛 Popular HK dessert shop, Snack Shot, opens their new Kingsway location.
New Vancouver Restaurants Opening Soon:
👀 Highly anticipated Japanese cheese tart brand, Pablo Cheese Tart, announced that they are opening this Summer on West Broadway.
🍜 Renown ramen brand, Afuri Ramen, to open up in Mount Pleasant.
👀 Rice cake & mochi chain, Nam Dae Moon, reported to open a new Burnaby location by Royal Oak
☕️ Team behind Published on Main is working on a new breakfast and cafe joint called Novella. Slated for early 2022 in Mount Pleasant area.
🍺 Downtown's Kingston Taphouse to be replaced by Fable Diner Bar, the same folks behind behind Fable Diner & Fable Kitchen​
☕️ Popular coffee brand originating from Japan, % Arabica, announced to open first Canadian outpost in Toronto's Union Station. Crossing our fingers they come to Vancouver next!
🔥 Gastown's Moroccan restaurant, Moltaqa, to open a new location in Yaletown.
🍱 Miku & Miniami's Japanese market concept, Aburi-to-go, will be opening a new shop dubbed 'Aburi Market' in West Van this Winter.
Menya Itto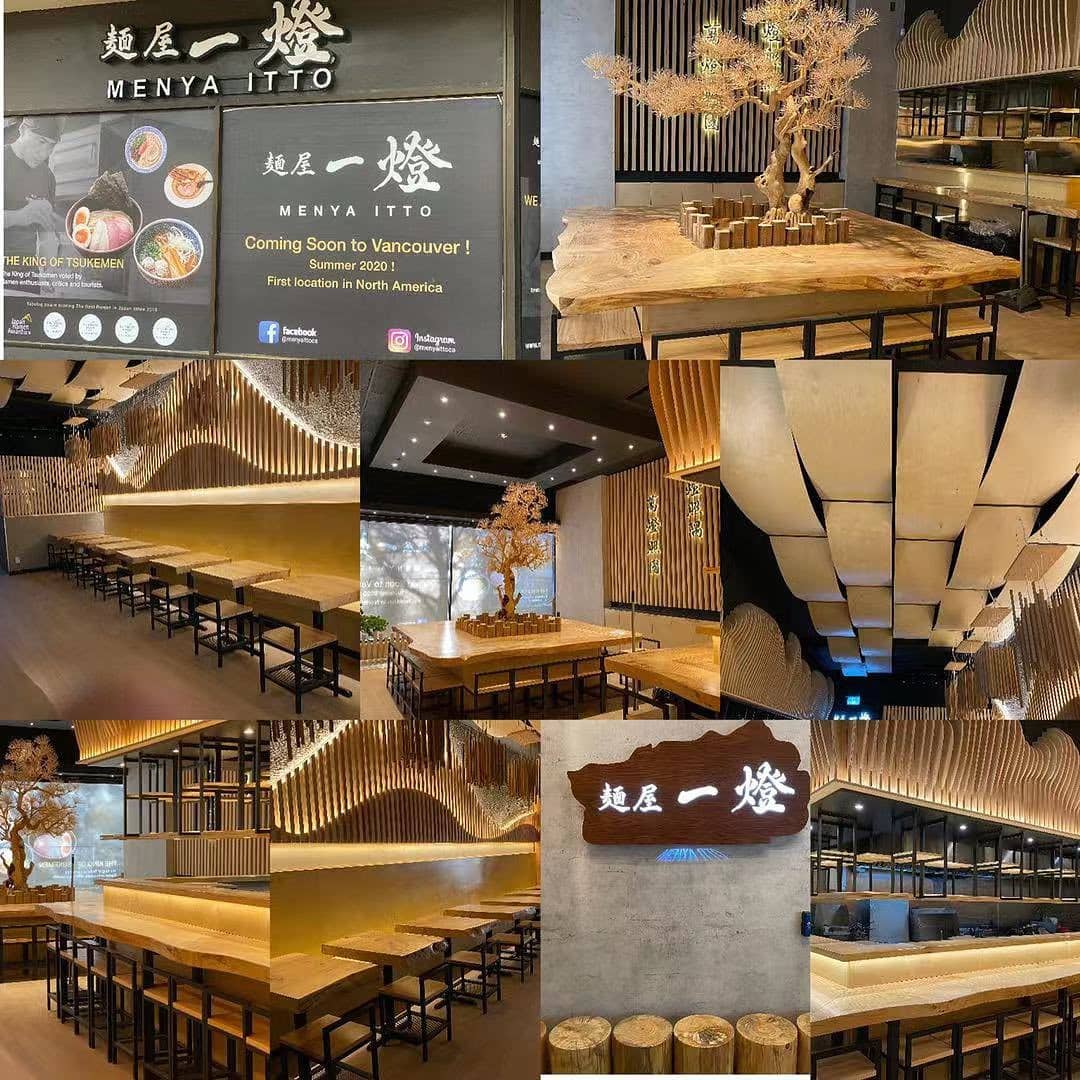 The "King of Tsukemen" is coming. Ramen connoisseurs may recognize the name as it's one of the famous ramen shops in Japan.
From what we've gathered, their noodles are thick (like thiccc) as udon noodles and are dipped in their special broth that is a blend of chicken and seafood.
Although they were originally slated to open in Summer this year, their team informed us that it has been delayed due to COVID. The Robson Street location will be their first in North America.
Address: 1479 Robson Street, Vancouver BC
Expected Opening: unknown
TWG Tea Vancouver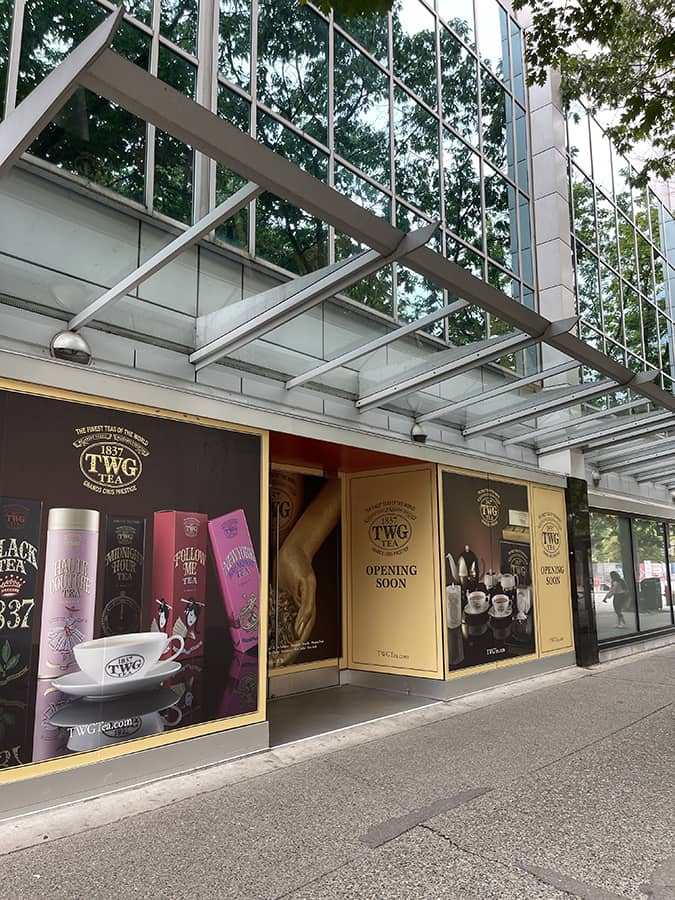 The luxury tea brand, TWG Tea, closed up their 1070 West Georgia Street store earlier this year. It has now been spotted to be relocating to the previous Robson Tesla showroom location (beside Peloton).
Address: 929 Robson Street, Vancouver BC
Expected Opening: November 2021
That rounds up our list of restaurants opening their doors, or getting ready to open. We hope you try a few, or all of them, and enjoy safe and memorable meals. If you're looking for the best food in Vancouver, peek our lists so you won't be disappointed.
The following two tabs change content below.
Latest posts by Noms Magazine (see all)