Unlike Alberta or Ontario, snow doesn't happen (or stick) often in Vancouver. But when it does, traffic usually comes to a halt and the city slows down. So what things can you do on a snowy day in Vancouver?
Take a peek at 10 fun things to do on a snow day in Vancouver and around the province with your family and friends.
1.Ice Skate at Robson Square Ice Rink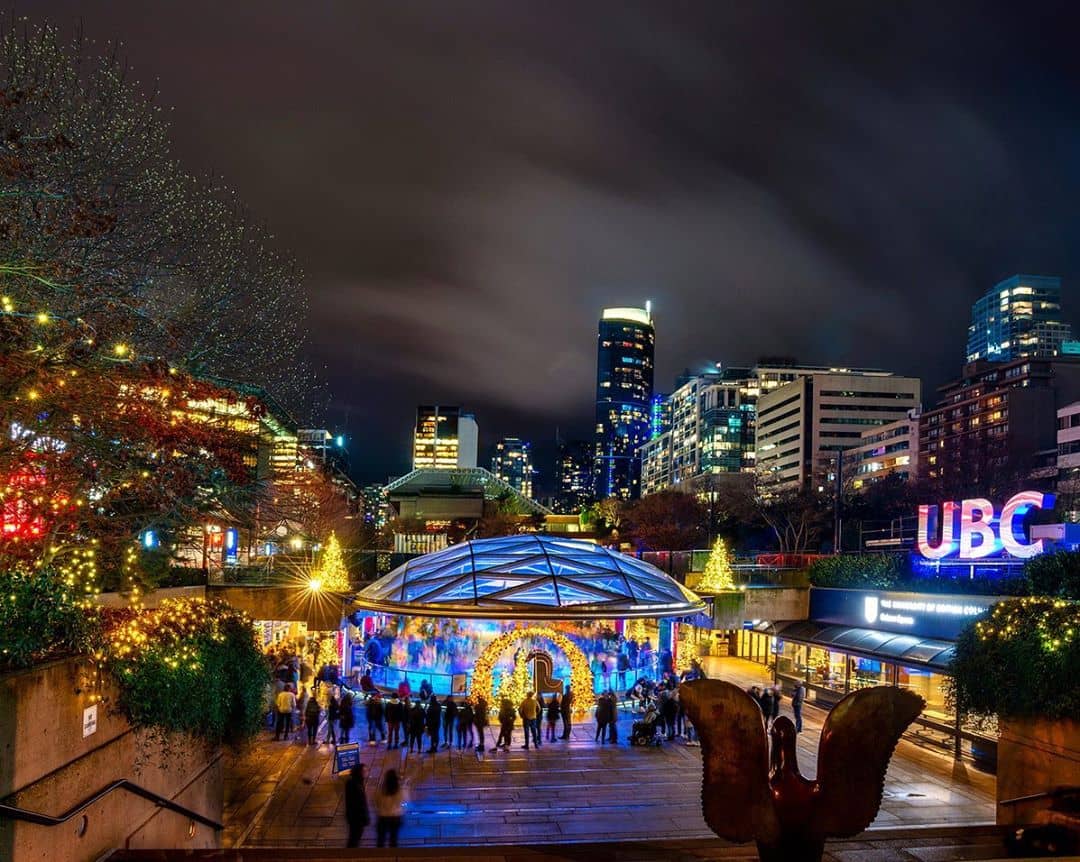 Doing a spread eagle on the ice rink is an old-fashioned fun that's never forgotten in Vancouver. During Christmas, a big crowd flocking to Robson Square Ice Rink to indulge in this classic game in style. This dome-covered outdoor rink is a spotlight in the heart of downtown, allowing you to feel the breeze pulling through your hair while doing some spins and turns.
Other than that, make sure to check out its walk-in "snow globe" and spice up your day with a friendly snowball fight with your friends! No need to bring any skate along because they are available for rent for as low as $2! Being a hot spot in town during the coldest time of the year, the Robson Square Ice Rink is insanely crowded and it may only thin out a few weeks after Christmas. Unless you are adept at skating, consider hitting the rink in the morning or midday to avoid the crowds!
Address: 800 Robson St, Vancouver, BC V6Z 3B7, Canada.
2. Toboggan and Snow Tube at Mount Seymour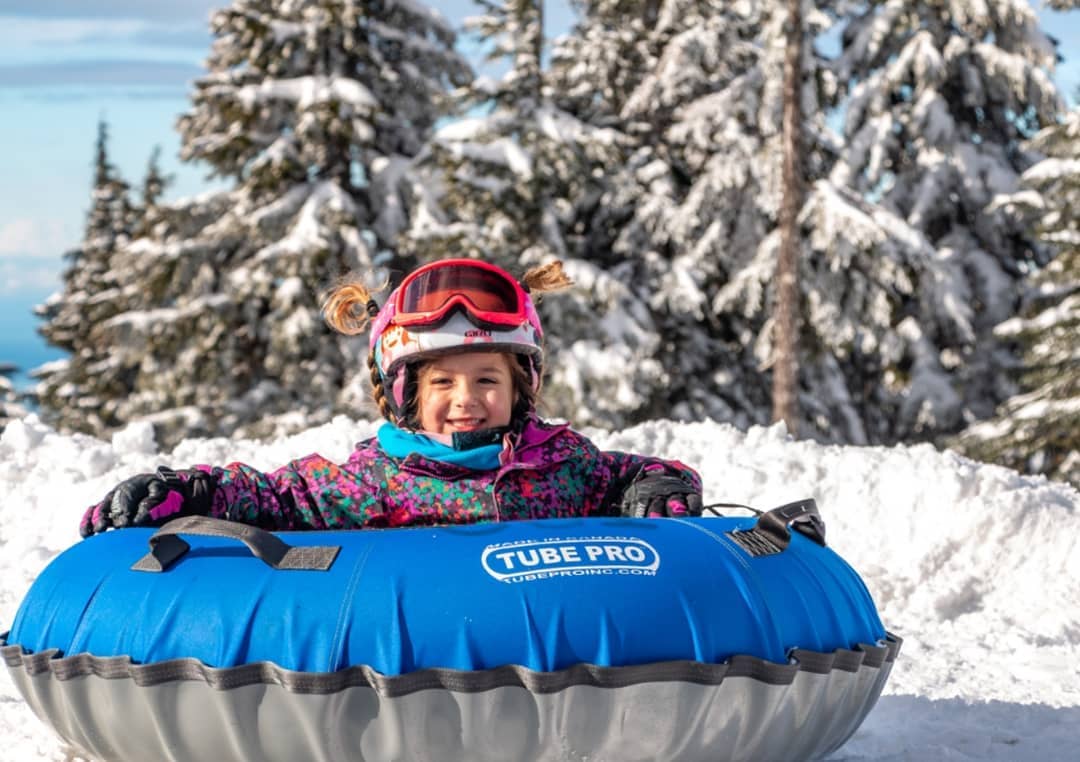 Do you know that there are more than 10 places all over Vancouver to slide down the snowy slope? When it comes to tobogganing and tubing, Vancouver is no short of fun but our go-to spot is always Mount Seymour!
Sliding down the designed inflatable tubes will surely unleash your inner child. Riding back up the hill is a breeze with just a quick hitch on the tube tow. The Snow Tube Park is a great call for those who would rather not walk back up the hill. But if you wish to pick up an exercise during the ride, hit the Toboggan Park to slide down the groomed lanes of the snowy slope instead! A big bonus for this designated area is that visitors of all ages and heights are welcomed. We love to fuel up with some cookies and hot chocolate at Harold's Café at the nearby Enquist Lodge, so make sure you will do the same!
Website | Facebook | Instagram
3. Snowshoe a Cypress Provincial Park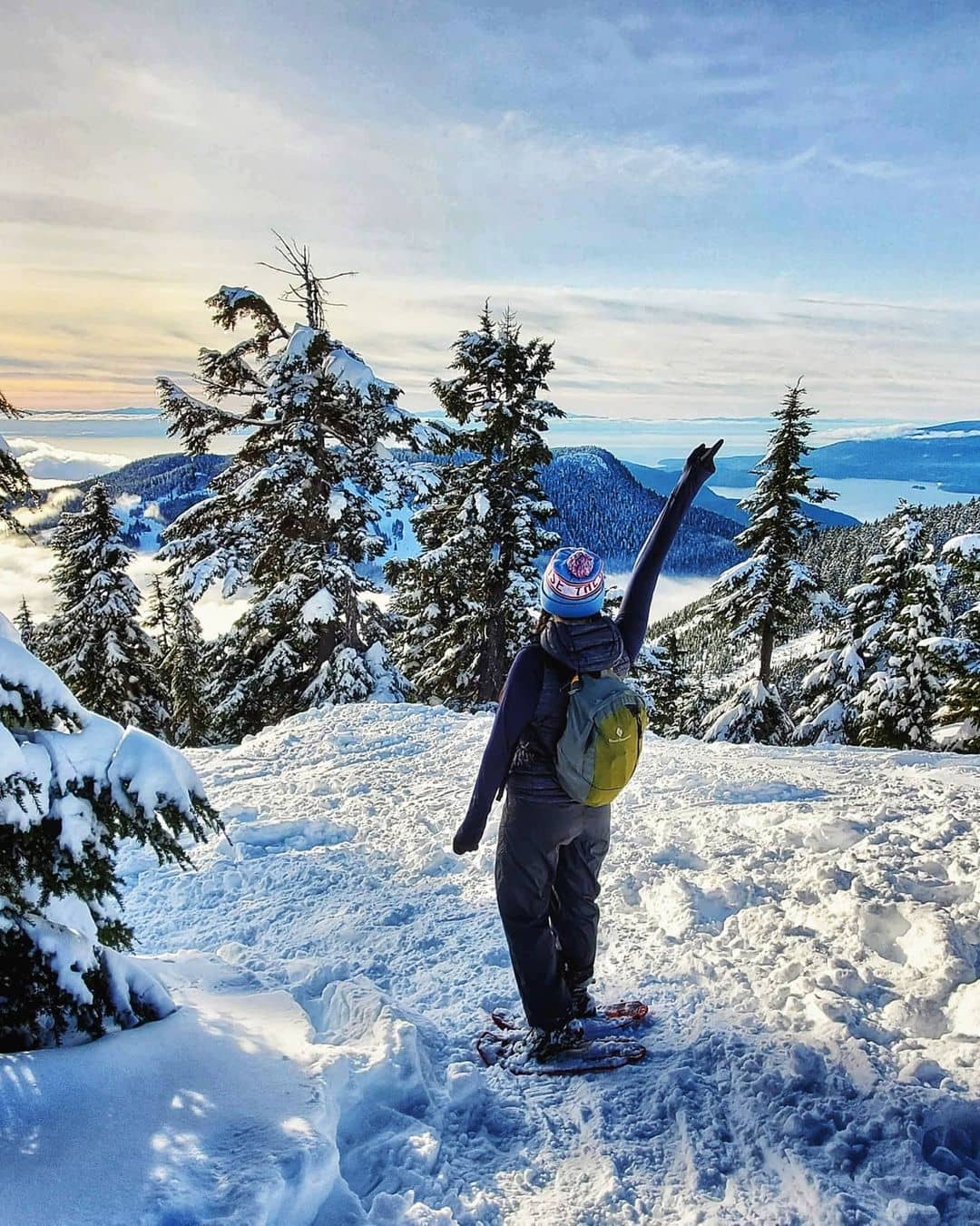 Cypress Mountain is the largest ski hill in Metro Vancouver with 11 kilometers of snowshoe trails, including both ticketed and free options. If you're an outdoorsy type of traveler, why not spruce up your snowy days in Vancouver to challenge the snowshoeing terrain?
The trails are graded by level of difficulty so it's time to game up your skills to accomplish most of the terrains. Cypress is always jam-packed with skilled skiers and visitors every winter. Hence, if you aim for a pleasant and fun outing day, make sure to hit the trails no later than 9 in the morning to avoid insane line-ups. Take the shuttle bus from Vancouver Art Gallery if you depart from downtown!
Address: West Vancouver, BC V0N 1G0, Canada.
Website | Facebook | Instagram
4. Plan a Family Outing Day at Grouse Mountain's Peak of Christmas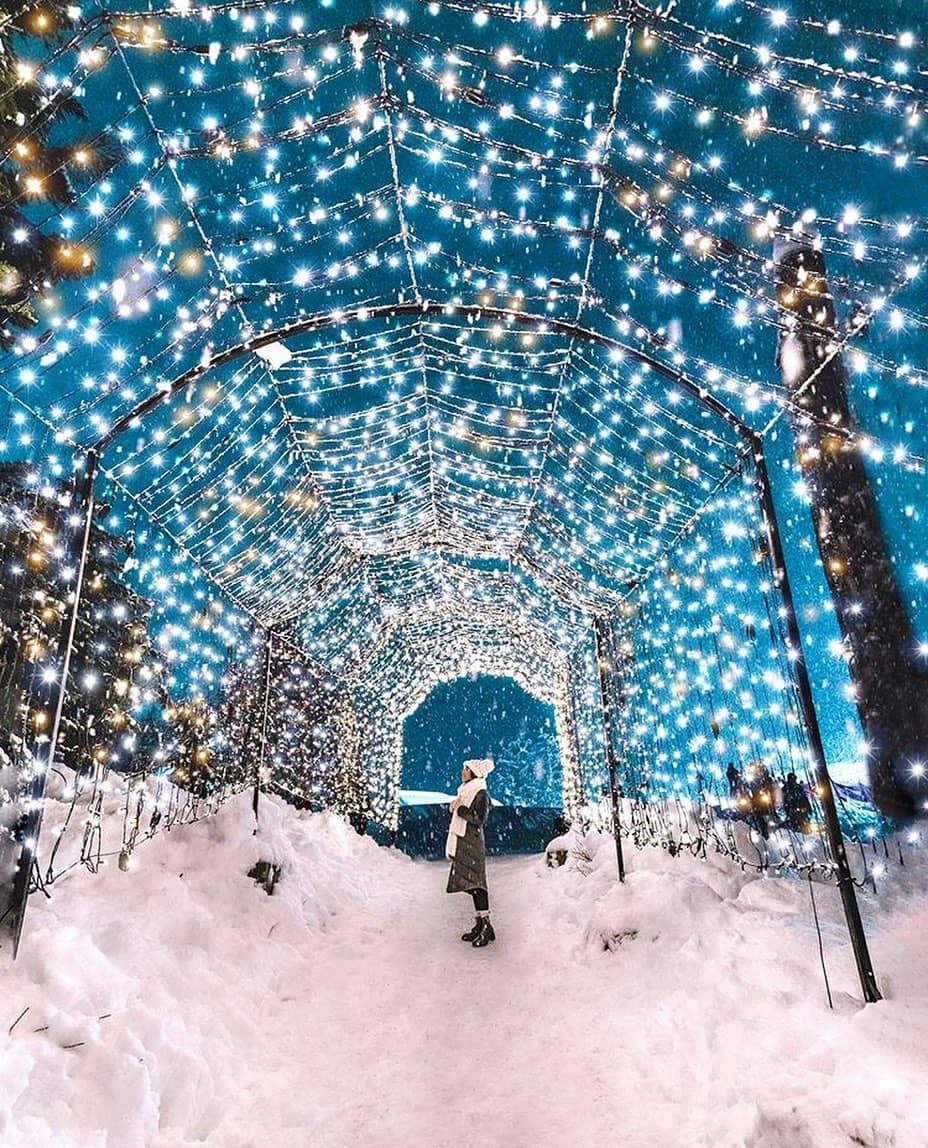 Speaking of winter activities in Vancouver, Grouse Mountain is the cream of the crop. Many families with kids crave for the year to come to an end just to shred the snowy globes and indulge in their favorite festive games. If you're taking your kids out, make sure to come over Reindeer Habitat to brush up their knowledge about Caribou.
The mouthwatering display of the gingerbread houses is another spotlight for children. These handcrafted pieces from local bakeries will amaze your little ones bigtime! Last but not least, the utter fun of the Peak of Christmas cannot go without some wintry possibilities. Other than just skiing, perhaps try out zip-lining, snowshoeing and skating to take on a new hobby!
Address: 6400 Nancy Greene Way, North Vancouver, BC V7R 4K9, Canada.
Website | Facebook | Instagram
5. Snow Camp at Capilano River RV Park
Little do you know that there's a campsite close to Vancouver where you can plan a snow camping day without having to commute! We're talking about Capilano River RV Park, a glamourous campsite nestled just under the Lions Gate Bridge by the snow-capped tree surrounding the Burrard Inlet.
Located deep in the North Shore forest, the RV Park is a fully serviced site that allows you to engage in the winter outdoors like a true adventurist. Aspiring snow campers will get down for a hands-on experience to build the igloos and snow caves. Take this chance to gear it up with some safety and winter survival tips!
Address: 295 Tomahawk Avenue, West Vancouver, BC V7P 1C5, Canada
6. Hit the Christmas Lights Events at VanDusen Botanical Garden and Capilano Suspension Bridge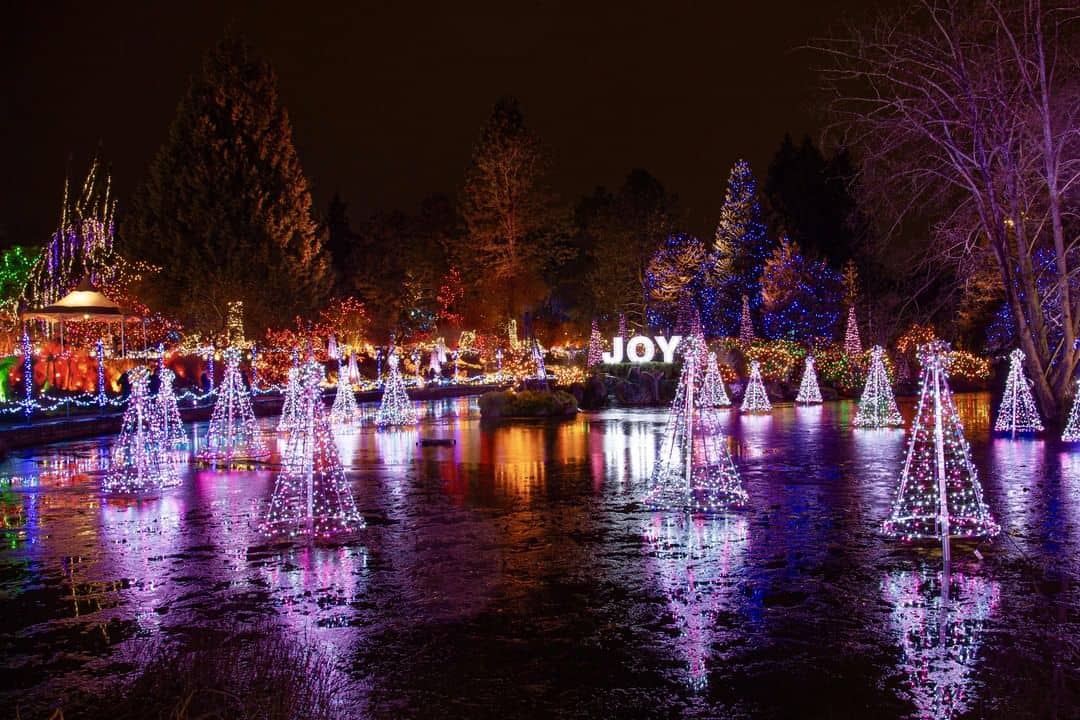 The snowy days in Vancouver are not simply a bonding time, they also bring many legitimate spots back to life for a photo op. Christmas has its torch on the VanDusen Botanical Garden and Capilano Suspension Bridge as the Festival of Lights is keeping everyone on the edge of their seats!
Here at VanDusen Botanical Garden, you'll be greeted with over one million lights illuminating 10 acres of the garden's footprint. Get ready to enjoy an amber outdoor setting full of eye-pleasing light features and themed areas that is accompanied by the joy of festive music.
Address: 5251 Oak St, Vancouver, BC V6M 4H1, Canada
Website | Facebook | Instagram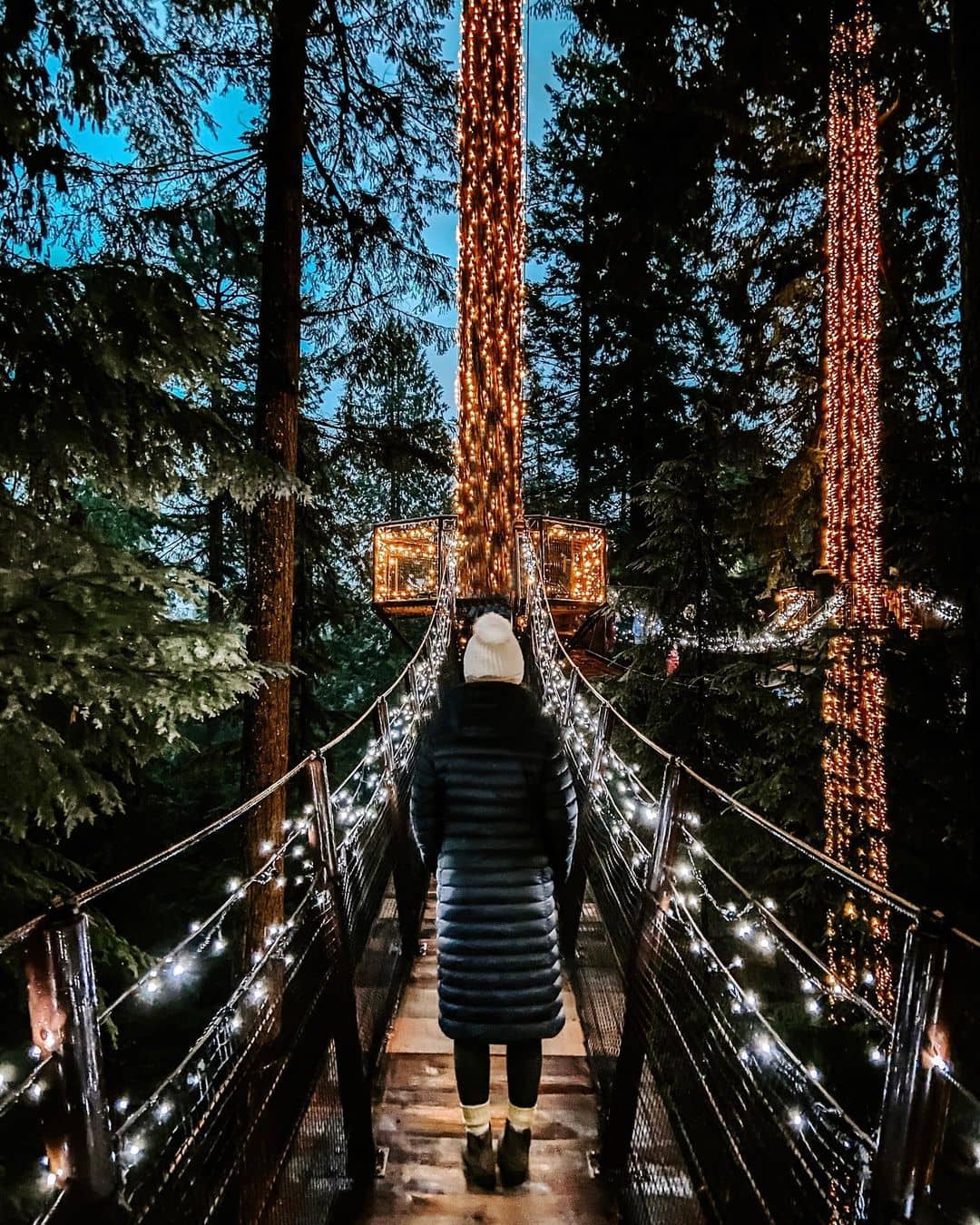 And if you're telling us you're not getting enough of it, head straight to the Canyon Lights event at the Capilano Suspension Bridge and call it a day! The site hosts one of the world's tallest Christmas trees crystalizing the gigantic suspension bridge and the surrounding rainforest. This time-honored tradition has turned Vancouver into one of the top places in Canada to bond and ring in the new year!
Address: 3735 Capilano Rd, North Vancouver, BC V7R 4J1, Canada.
Website | Facebook | Instagram
7. Soar across the Sky at FlyOver Canada
You may not think of it, but don't limit yourself to the snow-capped mountains only! It's time to unleash your adventurous side and dig into what downtown Vancouver has to offer. We want you to spend a few hours at FlyOver Canada and indulge in its seasonal multi-dimensional flying experience!
This seasonal theme of Christmas gives you one of the most sought-after rides from the year-round experience of FLyOver Canada. This is where you get to buckle up and soar across the major regions of the country with special effects. Expect Santa to come up on the screen and judge your moral worth this year as Christmas trees are already decked out all over the theater!
Address: 201 – 999 Canada Place, Canada, Vancouver, BC V6C 3E1, Canada.
Website | Facebook | Instagram
8. Shop Till You Drop at Vancouver Christmas Market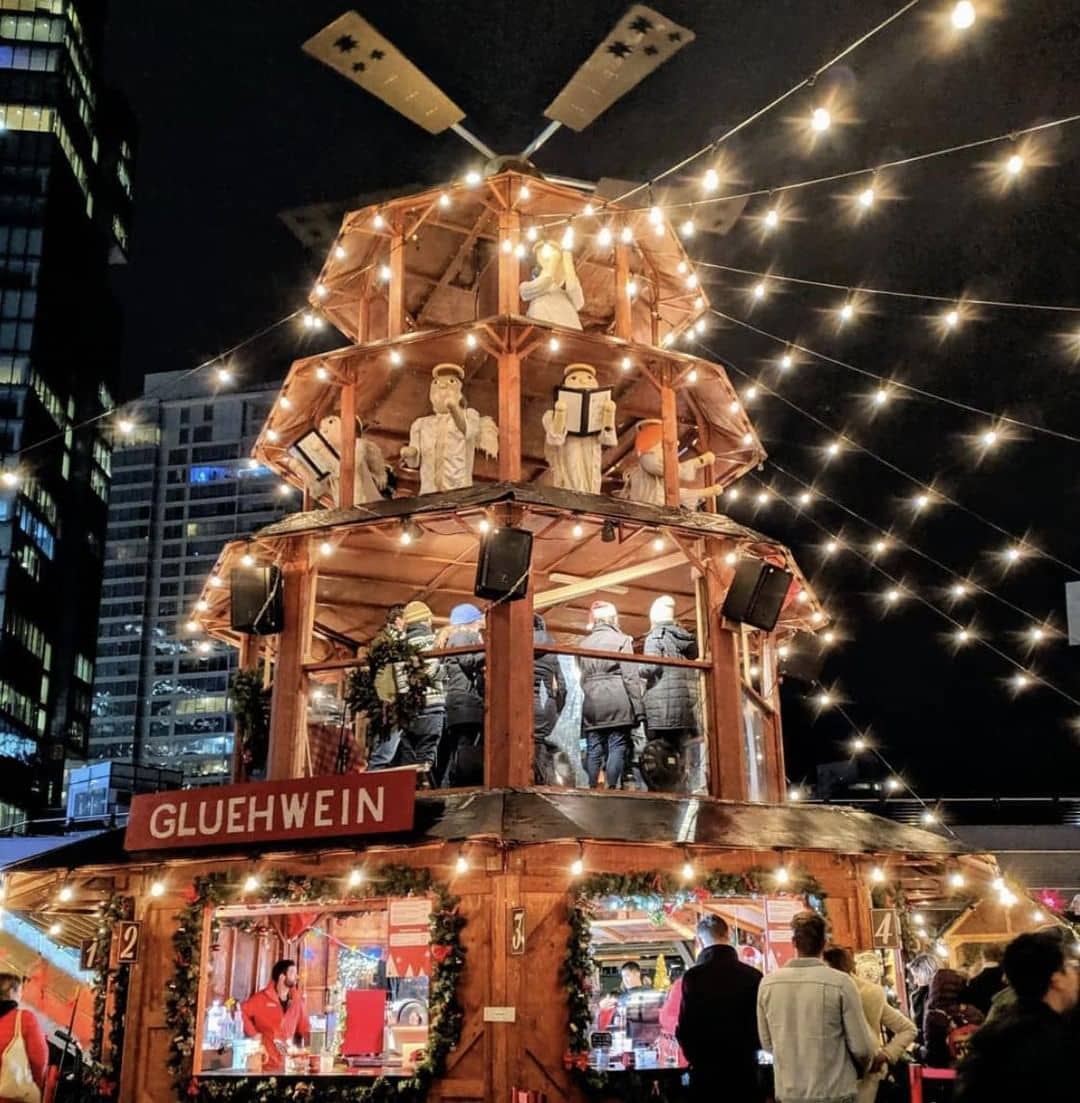 Shopping for Christmas has never been so fun! We love to snack on some tasty treats and grab some cutie trinkets home at the Vancouver Christmas, and we hope you'll do the same! This gigantic outdoor flea recreates an authentic German-themed trading village with dozens of huts. Each of the huts is packed with a distinctive style, goodies, and traditional German culinary delights!
We're sure you would love to spend a whole good day here! There are so many wares and items to check out ranging from organic clothing, pottery, seasonal music, and lots of festive backdrops to feed your Instagram!
Address: Jack Poole Plaza, 1055 Canada Pl, Vancouver, BC V6C 3G3, Canada.
Website | Facebook | Instagram
9. March with Kindness at Vancouver Santa Claus Parade
More than just a glorious annual event that sweeps through the streets of Vancouver every year-end, the Santa Claus Parade is hosted for good cause as a festive family-oriented event. It's time to get your kids out and put a smile on their faces as marching bands, floats, and Santa riding reindeers are coming to town!
You will join thousands of participants to decorate a gingerbread, send a letter to Santa or enjoy live performances on stage. Share your heart as you share the joy! It's a meaningful act if you can bring a token of donation like cash and non-perishable food items to fundraise for the Greater Vancouver Food Bank!
10. Make Your Favorite Sweet Treats with Vancouver Hot Chocolate Festival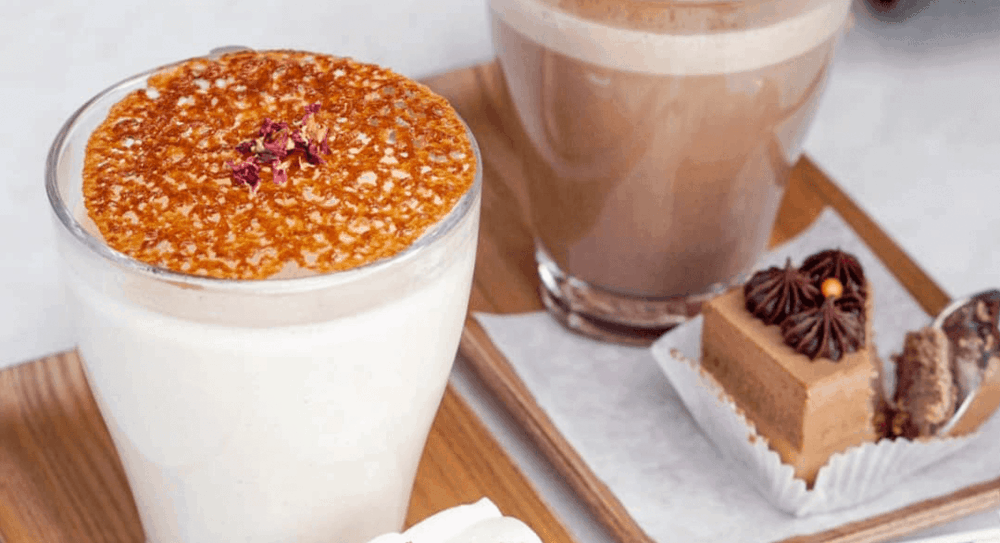 Going strong for 9 years, the Vancouver Hot Chocolate Festival shows no sign of simmering down. You can never go wrong with a serving of hot cocoa, at least in the middle of winter! Running for 3 weeks straight, the event is worth an excuse of treating yourself to some mugs of gourmet hot chocolate. Don't expect instant cocoa powder out of the package we all have at home, because what you're going to get is brought by the most famous artisan crafters from this part of the West coast!
What we want you to keep in mind is do not expect something flashy, balloons, or any kind of live music to sway with! There would be just you and a rare chance to visit your favorite cafes, chocolatiers, and patisseries listing for the event. Trafiq Cafe & Bakery and 49th Parallel Coffee & Lucky's Doughnuts completely got us hooked in 2019, so let's see what big names are on for the game this year by visiting the official website of Vancouver Hot Chocolate Festival!
Even though traceable snows appear in the upland of Greater Vancouver but it doesn't mean you should limit yourself to the mountaintops only! Every part of Vancouver is gearing up to welcome the most expected time of the year so there's no worries about lacking fun things to do on the snowy days!
If you're heading to Vancouver between December to March, remember to get a pair of waterproof shoes with good traction to enjoy your winter holiday to the fullest! These 5 best places to visit around Vancouver during winter will complete this list with more ideas to help you rock the city in your own way!
This article contains links that may give us a small commission. No extra cost is added to you but will support our publication to continue to make more guides in the future.
The following two tabs change content below.
Latest posts by Noms Magazine (see all)