Mesmerizing landscape and close proximity makes Whistler a desirable getaway from Vancouver. Dubbed as one of the largest ski resorts in North America, Whistler pulls in a great drove of travelers looking to slide down the ski runs in winter and hike the mountain in summer. Skiing and snowboarding are the biggest hits in Whistler but that's not the only thing to be offered.
With a mecca of on-mountain restaurants, winter sports, and summer activities, planning a decent trip in Whistler may give you a tad of skepticism if you don't know where to start. This is a complete guidebook covering all you need to know before setting out from Vancouver to Whistler.
This article includes affiliate links where we may get a small commission if you use our link. No extra cost is added on and all funds will be used to support our team and content.
What Is Whistler Known For?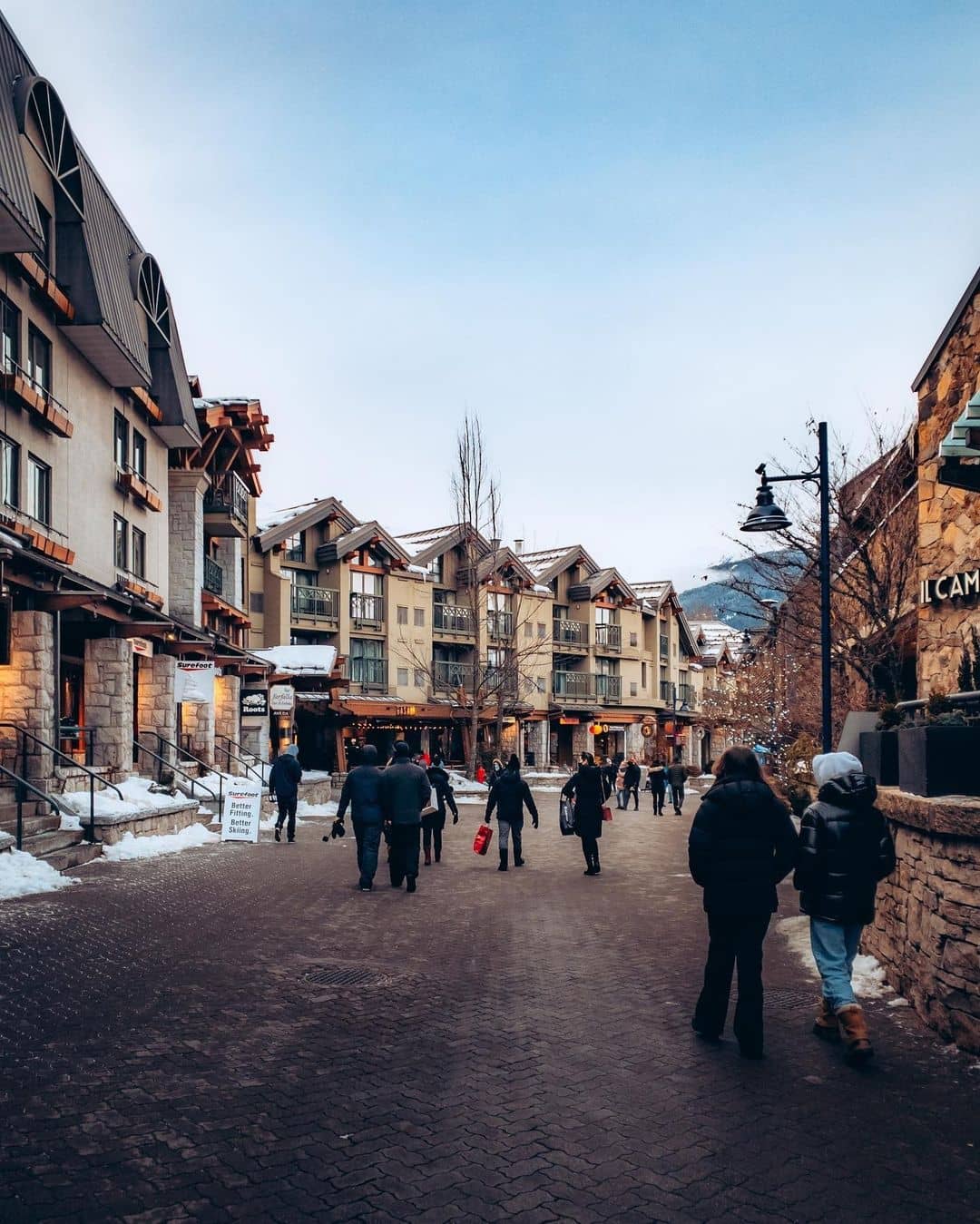 Three million visitors come over Whistler every year to shred the snow slopes of North America's largest ski resort. If skiing and snowboarding are your favorite hobbies, make your way to Whistler at least once in a lifetime. Meanwhile, its hiking and climbing galore gives Whistler a desirable summer paradise for nature lovers.
It seems like Whistler is a miniature world that's got everything you need for an exciting stay, especially with the fascinating Après-ski scene. They say you don't just après-ski, you can après-anything in Whistler no matter which season you come. Walk around Whistler Village and sip on some booze, launch into the heated patio, sway to your favorite jam at Dubh Linn Gate and call it a day!
How many days do you need for Whistler?
Planning how long to stay in Whistler depends on how active you are and what kind of activities you're looking for.
If you're hitting Whistler during winter just to ski, then three days would be enough to cover both of the mountains of Whistler and Blackcomb. Save the last day to relax and dine around the Whistler Village.
And for non-skiers hitting Whistler in summer, you need up to a week to get enough of this dreamy destination. There's a wealth of adrenaline-fueled activities to keep you occupied in summer. Ride the gondola, hike the mountain, laze back by the beach or enjoy fishing in serenity to max out your summer experience!
Can You Do a Day Trip from Vancouver to Whistler?
Yes. A day trip from Vancouver to Whistler is totally doable and all you need is a two-hour drive. Even though it may be a rush if you try to tuck everything in one day but at least you'll have a good sense of what Whistler is about!
You can opt for a car ride and stop along the way from Vancouver to Whistler to enjoy the scenery. Start your trip early in the morning, stroll around Whistler Village, climb the mountain and dine out at the end of the day. That would make an easy and pleasant trip around Whistler.
If you're new to this area and short in time, then we highly recommend a day tour from Vancouver to Whistler, which lets you enjoy Whistler with ease because everything is sorted.
How Far Is From Vancouver To Whistle?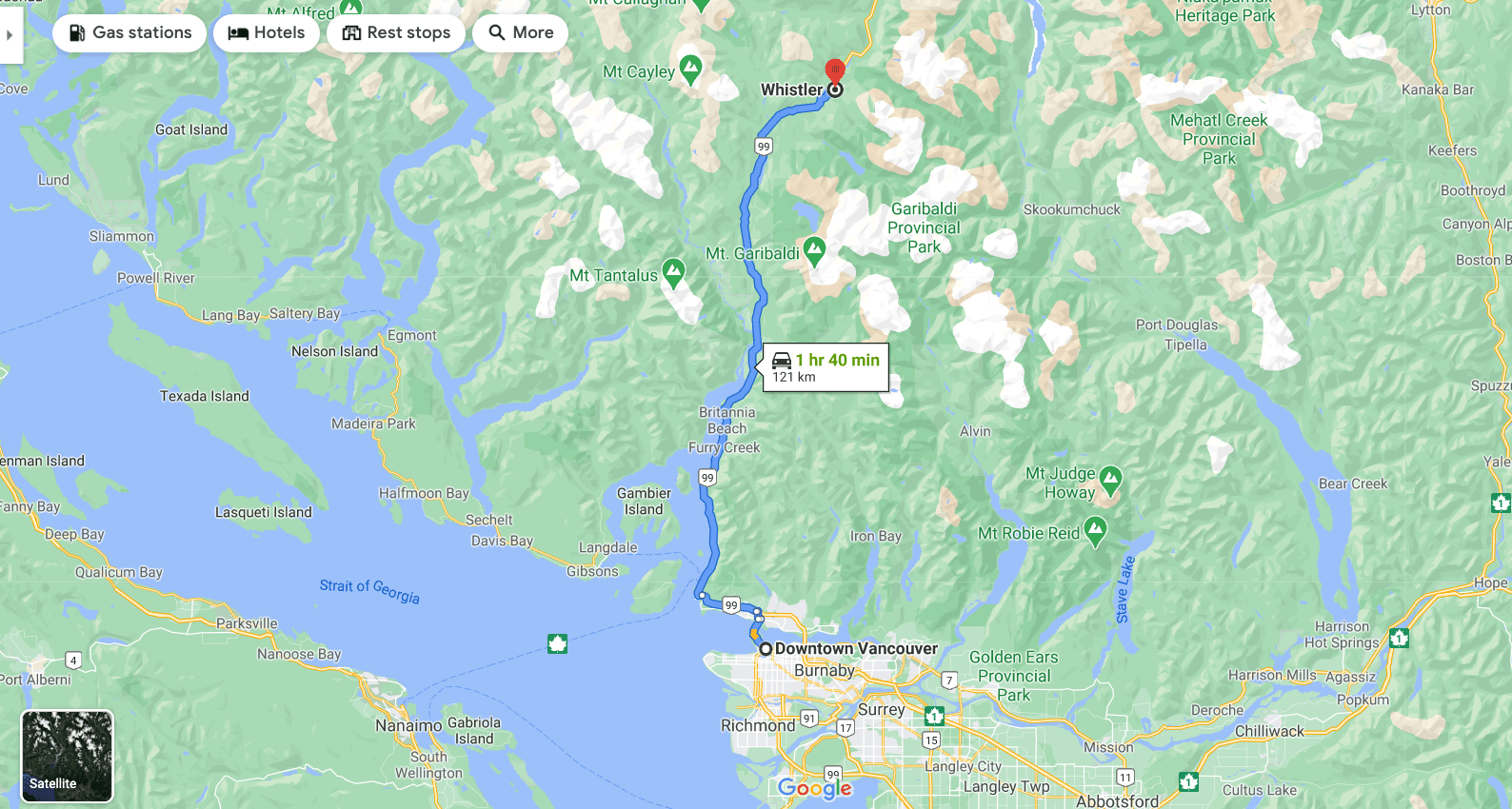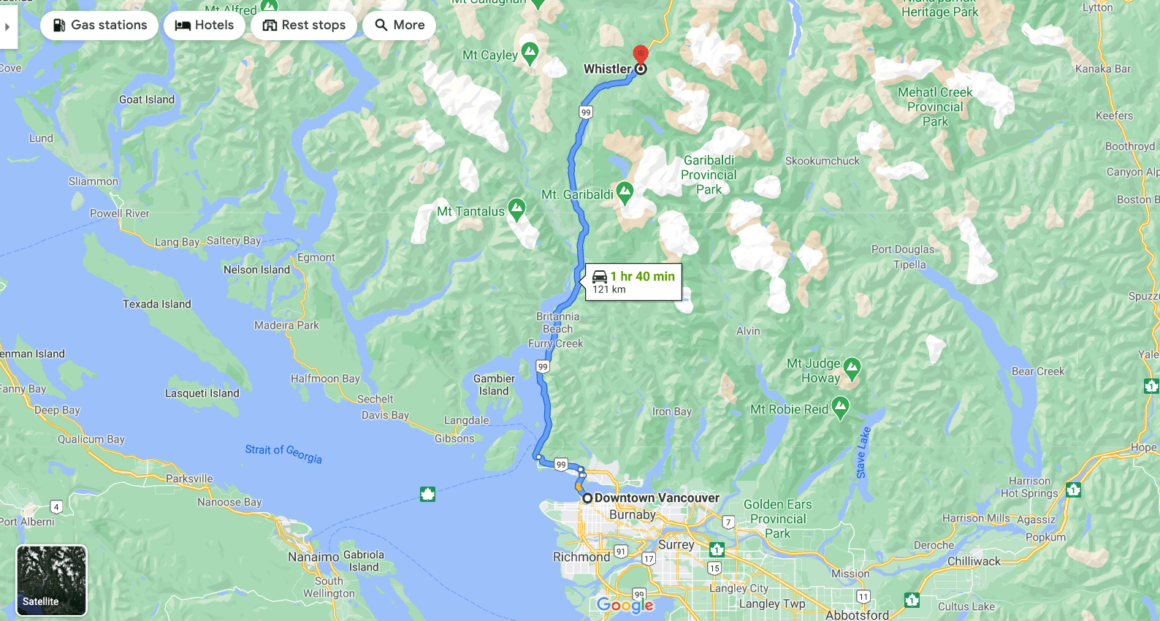 The travel distance between Vancouver and Whistler is 127 kilometers (~79 miles), taking you around two hours for a car ride from downtown. This duration is similar to the shuttle bus service. Now let's say you prefer a direct flight from Vancouver to Whistler, then you only need 40 minutes to travel between the two places.
How Do I Get From Vancouver To Whistler?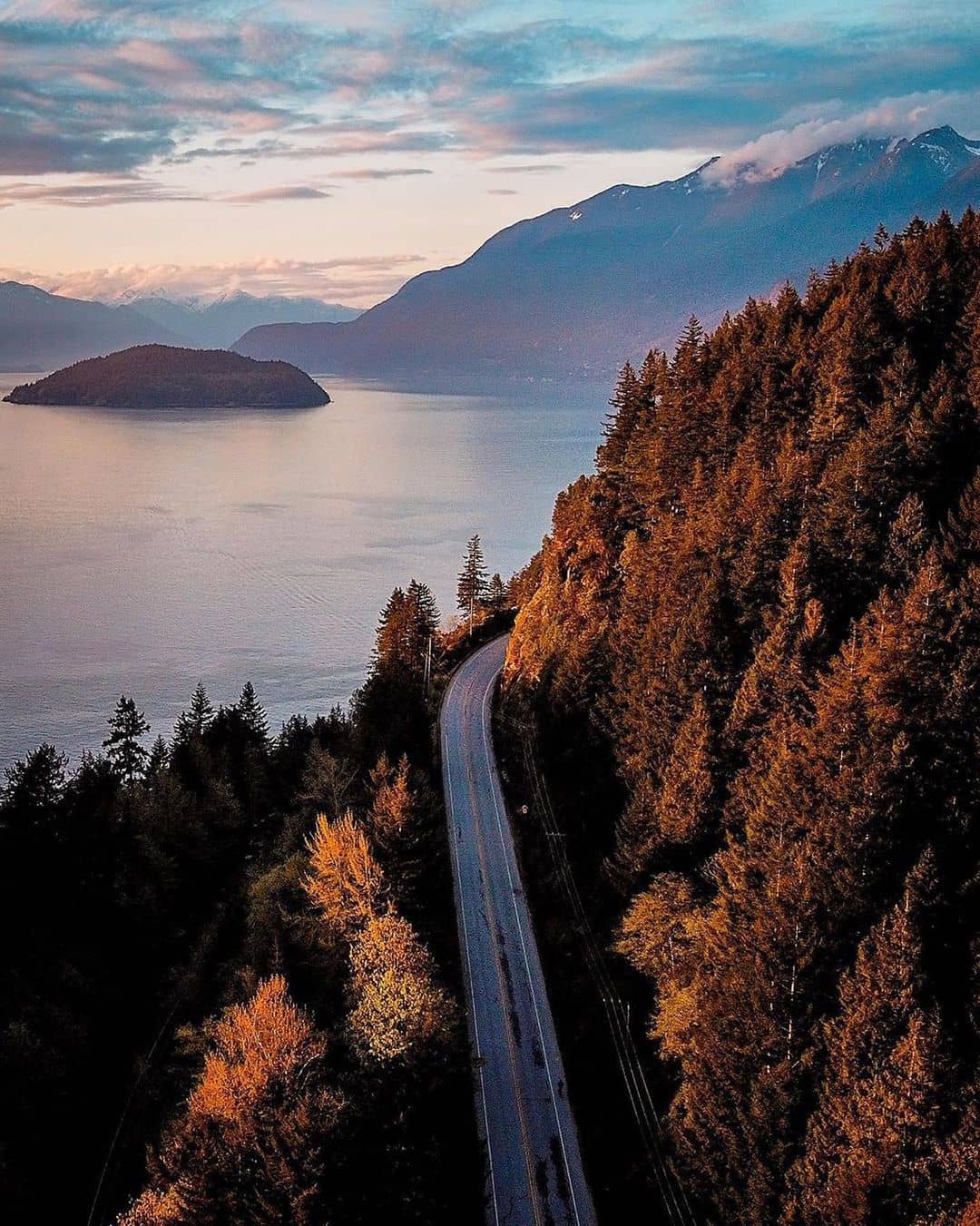 Taking the scenic route between Vancouver and Whistler on a car ride is the top of the crop if you love the absolute thrill of a classic road trip! It's easy, fast, and flexible that you can stop wherever you want!
A taxi also comes in handy if you travel in a group and split the fare. Otherwise, come prepared that a taxi is not a very budget-friendly option and that it hovers around the $200 range!
Seaplane is an incredible option to game up your trip. Not only is it a time-saver but also a scenic choice allowing you to squeeze in some more sightseeing while hovering in the air.
Touring with a local operator ensures that you'll have the most insightful experience of both Whistler and the surrounding areas. A majority of the operators customize a ten-hour package that includes several stops along the way such as Shannon Falls, Squamish Adventure Center, Whistler Village via the Sea to Sky Highway.
Save the cheapest for last, riding a shuttle bus offered by Skynlynx or Epic Rides is the most affordable way to travel from Vancouver to Whistler. The one-way fare starts as low as $15 or reaches $50 depending on your pick-up point. You can even travel directly from Vancouver Airport to Whistler with a scheduled bus service.
Where to Stay in Whistler
What Are The Most Popular Things To Do In Whistler With Kids?
1. Go Skiing & Snowboarding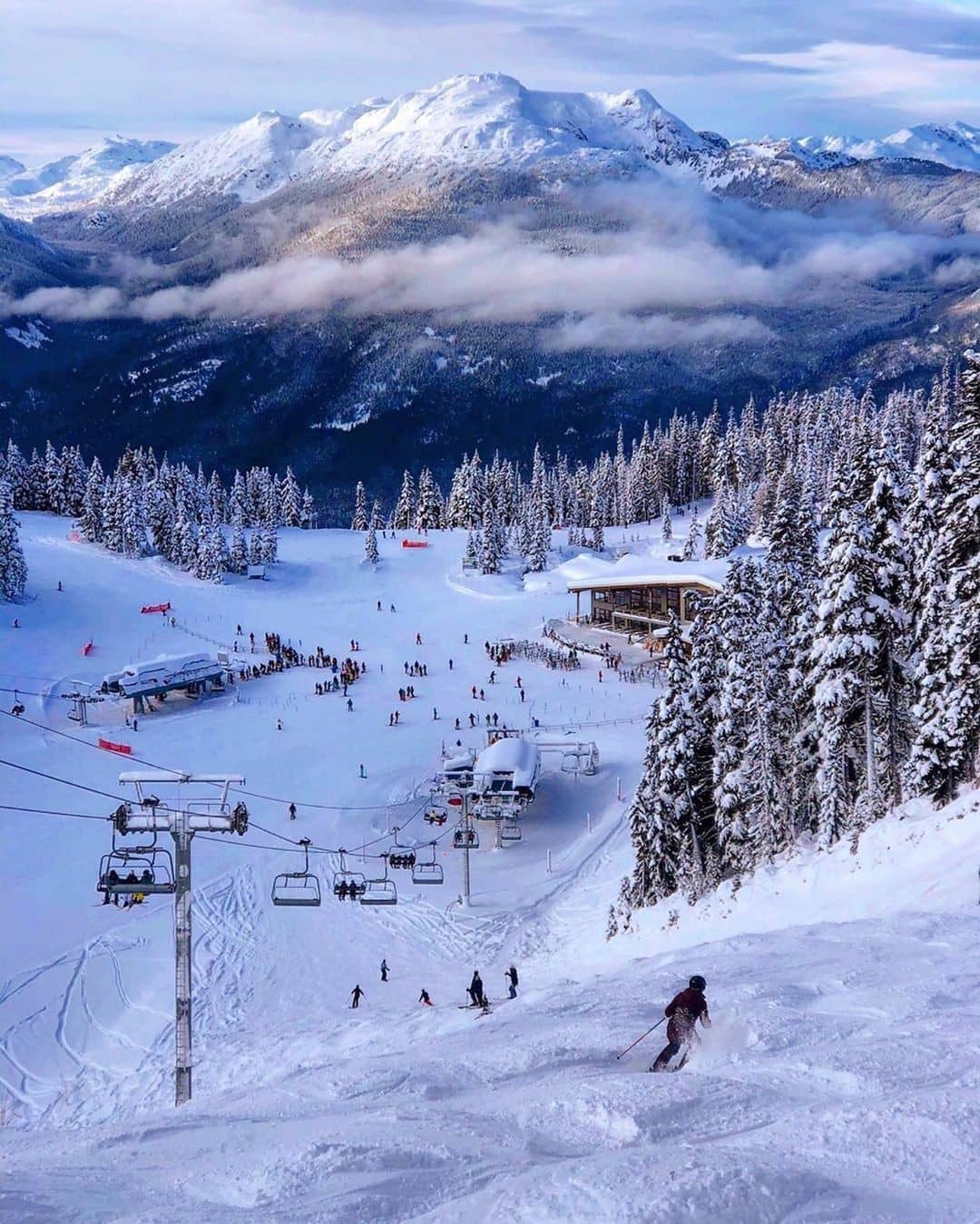 Skiing and snowboarding gives Whistler its biggest fame. You'll find a mix of terrains and kid-friendly runs to get your little ones started on this high-energy sport. It's no brainer to find a decent ski or snowboard school around the resort accommodating all kinds of levels.
2. Ride the Peak 2 Peak Gondola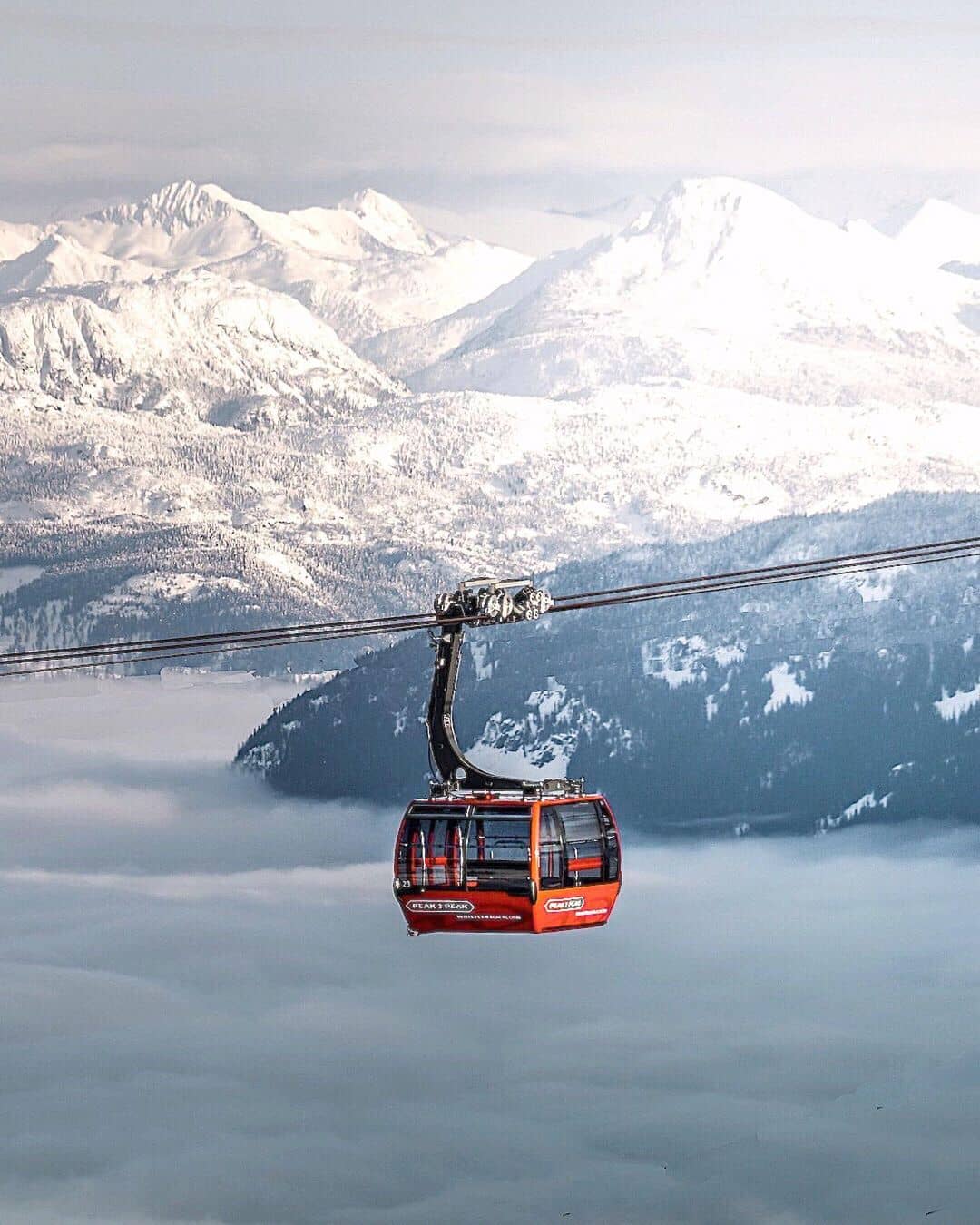 The year-round attractions of the Peak 2 Peak Gondola is a big hit for the kids at any time in the year. This glass-bottom gondola gives skiers easy access to the ski runs on both Whistler and Blackcomb. Then summer comes and hikers are mesmerized at the epic landscapes down below.
The Peak 2 Peak Gondola also gives you a solid view for a bear-watching experience during summer and fall, so make sure to bring along the binoculars and put a bright smile on the kids!
3. Bike the Mountain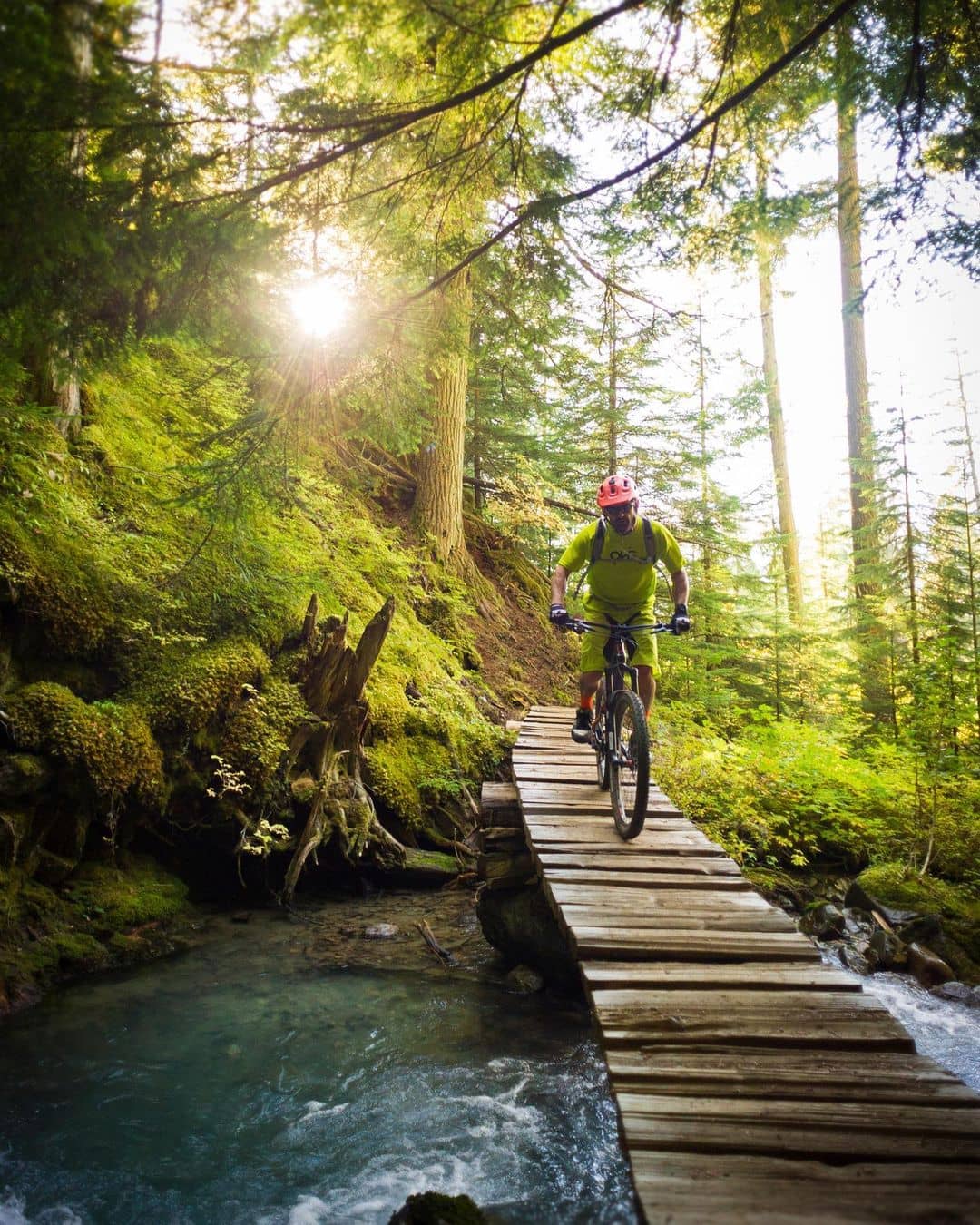 Another family-friendly outdoor pursuit to top your bucket list is biking the mountain in summer. The collection of bike-friendly trails is extensive and many of which are geared for young riders. Take Whistler Valley Trail System for example. This 40-kilometer paved trail is a great start for the kids that you can ride between Whistler and Blackcomb villages.
Lost Lake Trail is another big hit comprising a sufficient mix of wood bridges, pea gravel trails, and dirt singletrack. If your kids are able to gauge the technical and endurance all by themselves, Lost Lake is a perfect area to take it up a notch!
4. Walk the Cloudraker Skybridge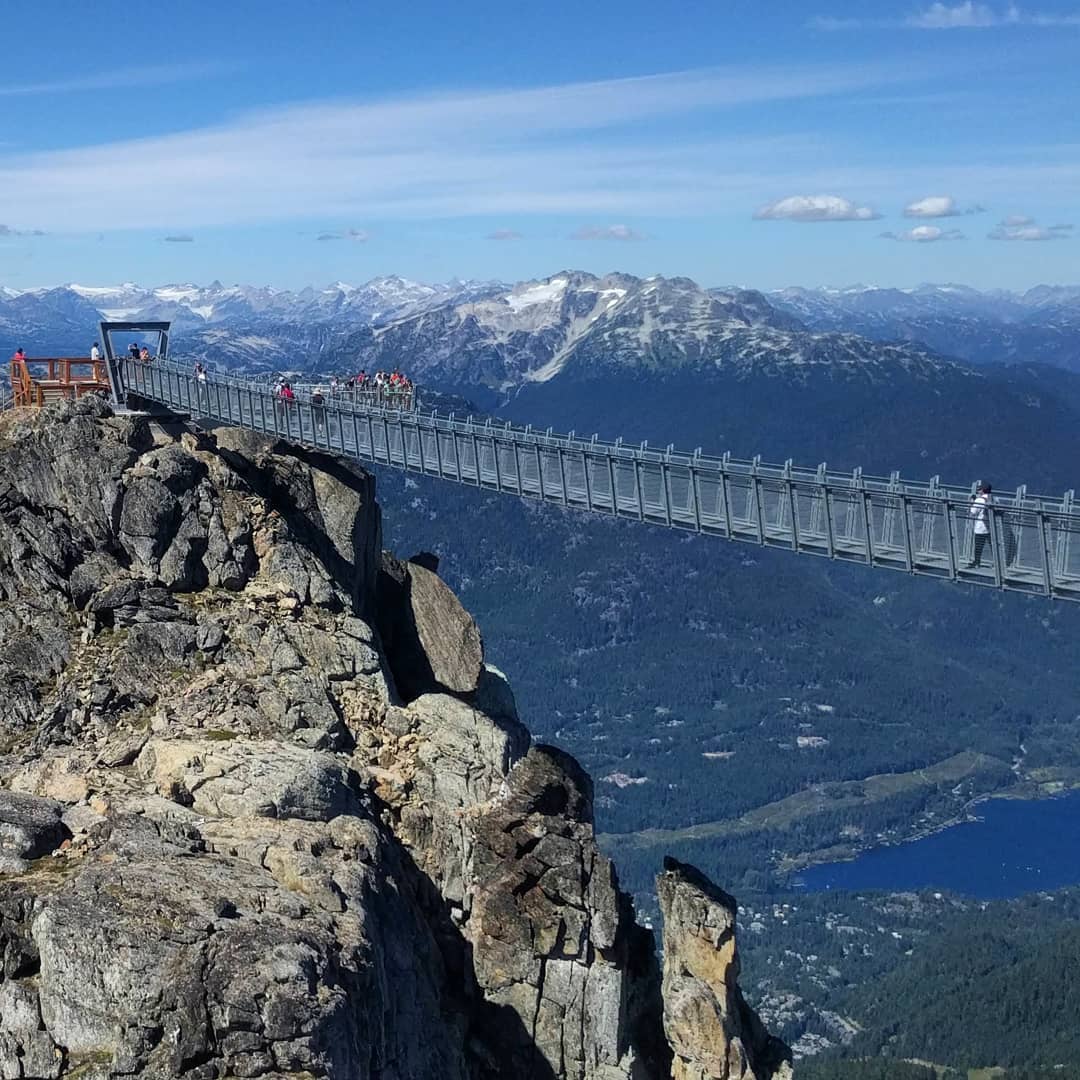 The scenic view from Whistler Peak is incredible but Cloudraker Skybridge is the one to take your experience to a whole new dimension. Spanning 130 meters from Whistler Peak to West Ridge, Cloudraker Skybridge is a lifetime memory for thrill-seekers.
If your kids are amused by the dramatic beauty of the vast mountain ranges and nature, then walking the Cloudraker Skybridge surely fits the bill, although those disturbed by heights should give this one a pass!
5. Lake Hopping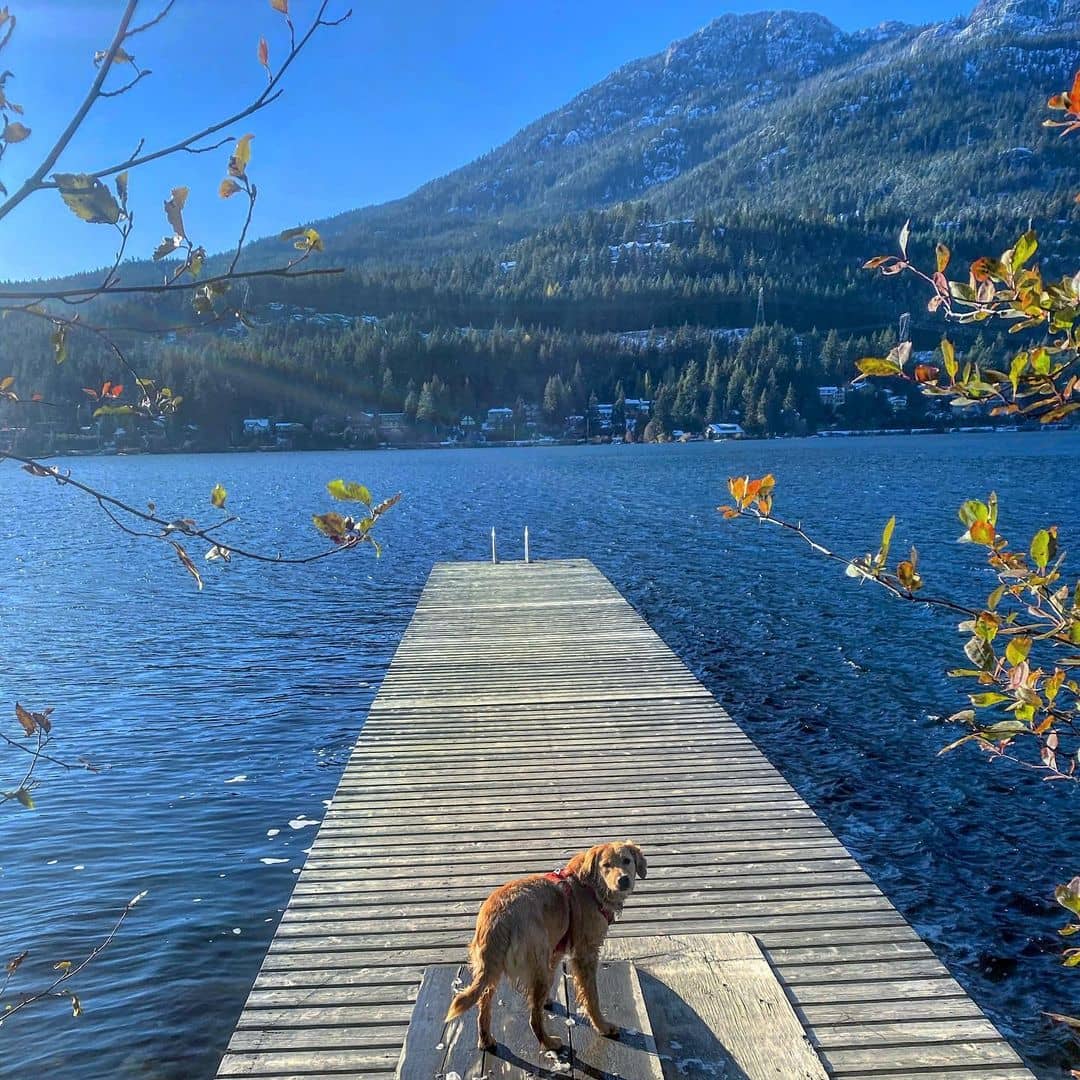 On-water activities in Whistler are going to amaze you. This huge assortment of off-land leisure pursuits along with forest recreation activities give summertime in Whistler a respected popularity to rival winter.
If you hit Whistler when the temperature is bearable, it's time to embark on one of the biggest lakes and rivers to work your muscle while soaking in the scenic view. Standup paddle-boarding, fishing and sailing in Alta Lake, jet boating in Green River, and canoeing down the stream of River of Golden Dreams are some of the top calls to get your children hooked!
What Is The Best Month To Ski At Whistler?
Needless to say, Whistler is perhaps most known as a ski destination even though summer shares an equivalent fame. December before Christmas is an ideal time for those who like to ski Whistler without being caught up in the madding crowd. Whistler sees peak skiing conditions from January until February when the snow is consistent.
The crowds start to thin out around March as it brings warmer temperatures even though you can still enjoy quality snow.
What Is There To Do In Whistler For Free?
1. Chill by Lost Lake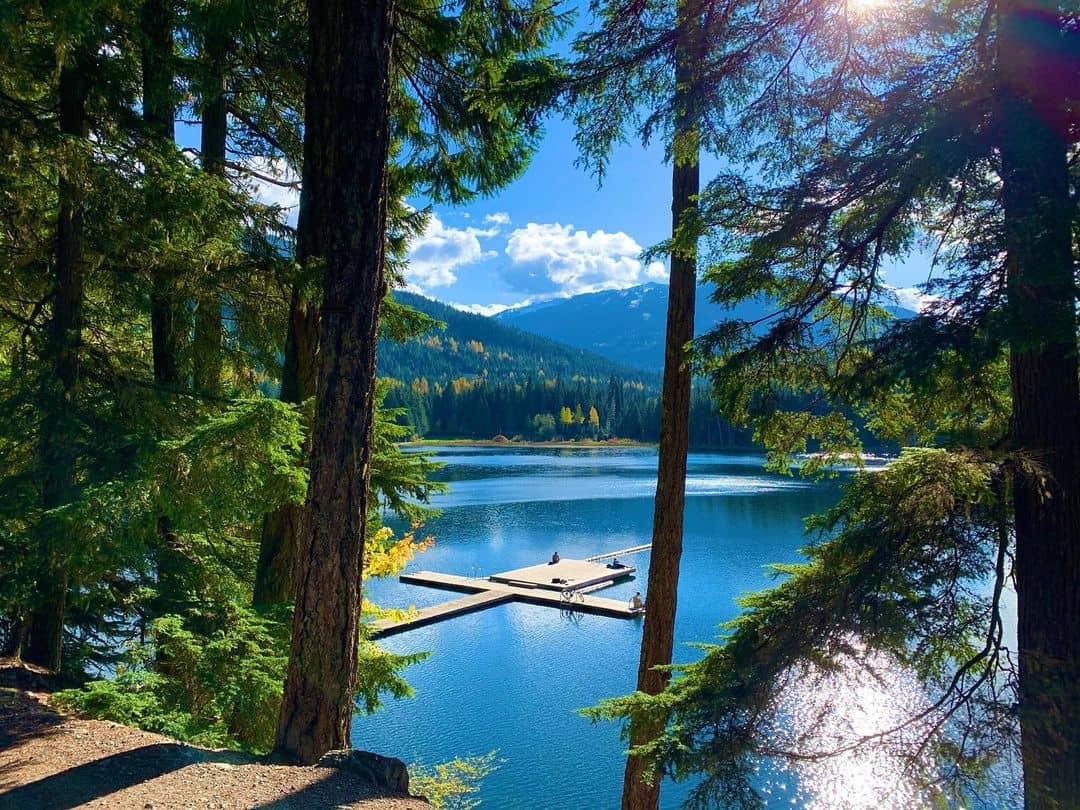 What's a better choice than chilling by the lake and having that therapeutic environment to fight off negative effects? Lost Lake Park is a serene spot for nature lovers to rock Whistler anytime in the year. When it comes to free things to do in Whistler, external activities should be the first thing springing to your mind, with Lost Lake Park being a haven for outdoor adventures.
Even though cross-country skiing and hiking are the top free things to do in winter and summer respectively, you can soak up the peaceful scenery by indulging in a more relaxing opportunity. Canoeing, kayaking, paddle-boarding or simply throwing a little picnic with a couple of beers will help you live up to the hype!
2. Hike the Brandywine Falls Provincial Park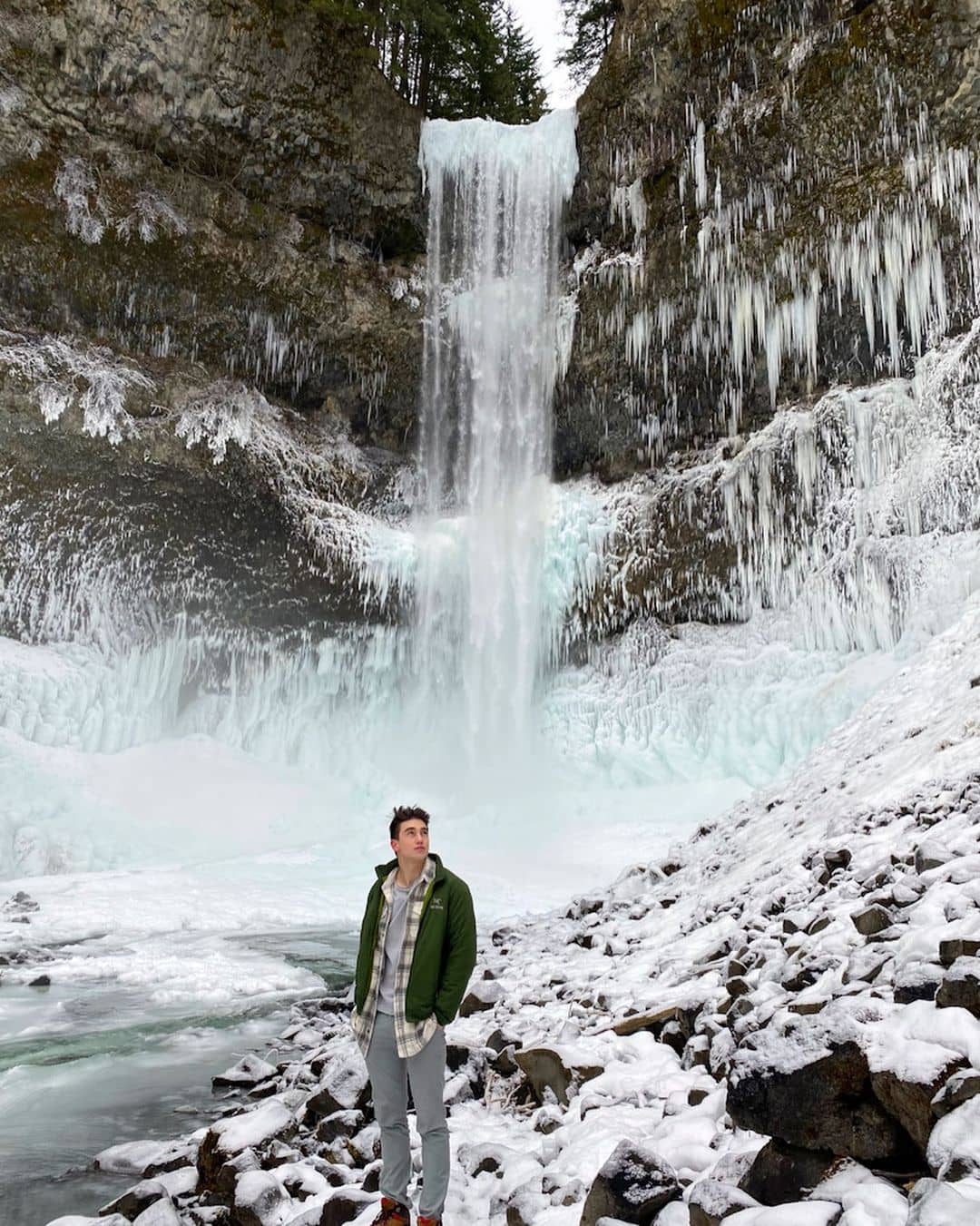 Next in line is Whistler's famous hiking trails of the Brandywine Falls Provincial Park. You'll have a chance to spot the threatened species of red-legged frogs and soak in the spectacular views of the dramatic Brandywine Falls. This incredible park adds another option to snowshoe in winter and enjoy mountain biking in summer.
3. Bike the Valley Trail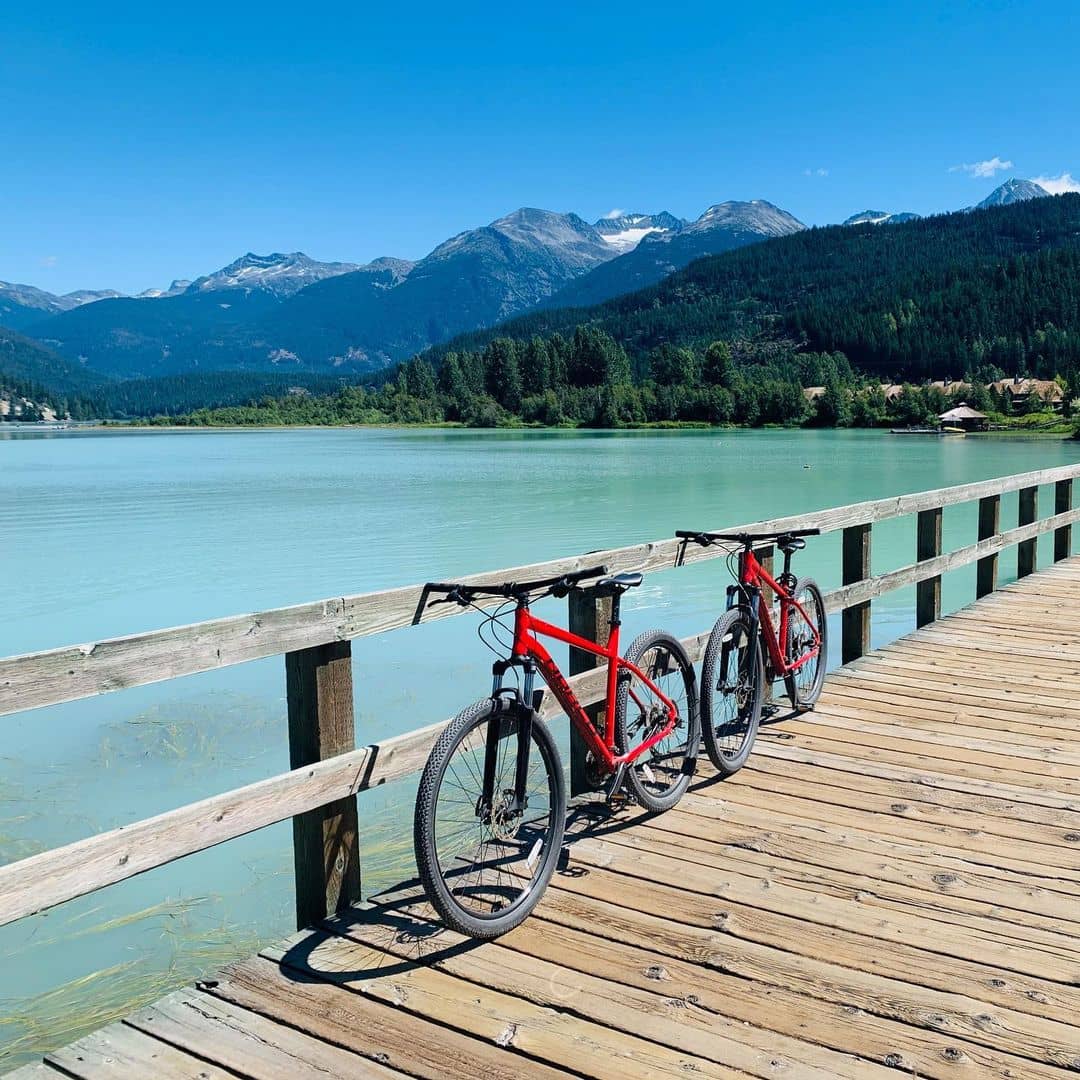 This pedestrian-only pathway is a big hit during the warmer months of the year where you can immerse yourself in a multitude of free external activities. Hiking, running, rollerblading, and biking are a few to be named. Even though Valley Trail is a popular spot in summer, some sections of the trails are available for fat biking when winter comes.
4. Picnic at Whistler Train Wreck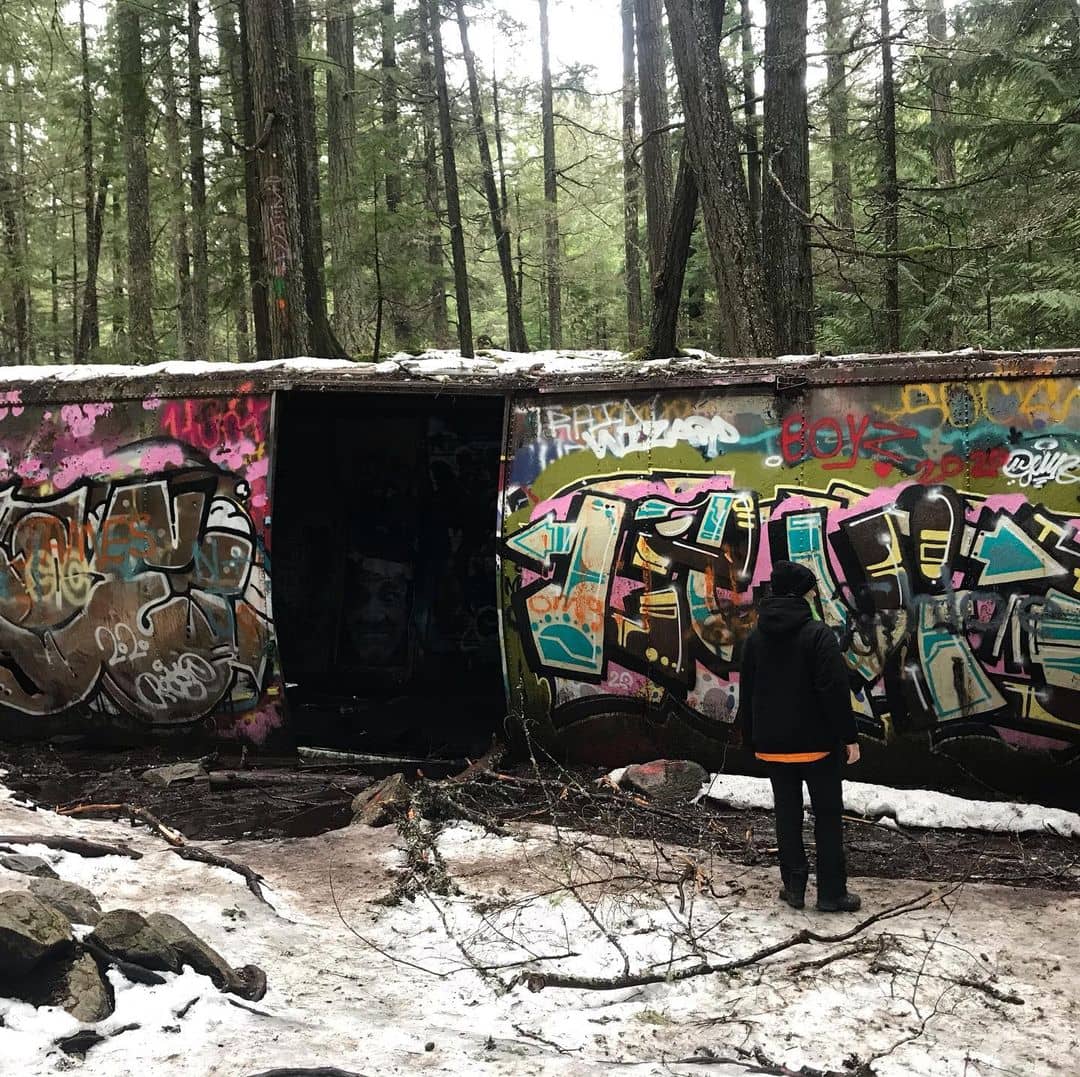 Named after the slumped train cars from a nearby track in 1956, Whistler Train Wreck is a photogenic site to throw a picnic or capture an off-grid Instagrammable spot in Whistler. Unlike other hiking trails in town, the Train Wreck has its torch on the graffiti-filled wrecked train cars scattered around the woods.
Hiking through this trail is easy but expect to conquer a varied route through the deep forest, cross over a suspension bridge before reaching this surreal combination of wreckage in the mystic forest.
5. Read a Book at Whistler Public Library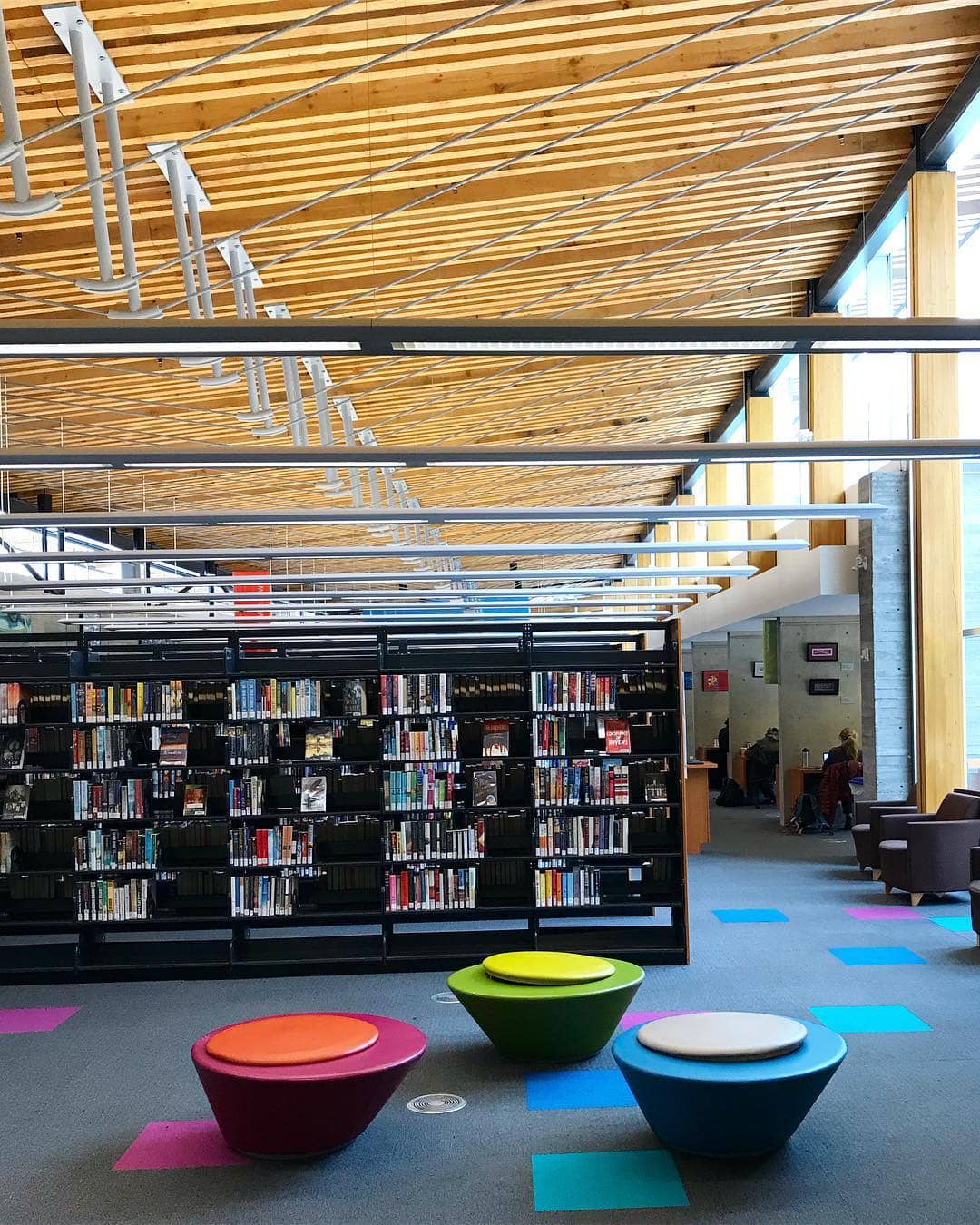 For those who want to take a break from the wild and need some serene space to soak in their favourite books, Whistler Public Library will come in handy! Browse through a sizable collection of over 49.000 columns, pick your book of the day and prepare for a good night's rest.
More than just a haven of books, Whistler Public Library hosts regular events including toddler storytime, play and learn, poem workshop, and many more.
Where Should You Stay In Whistler?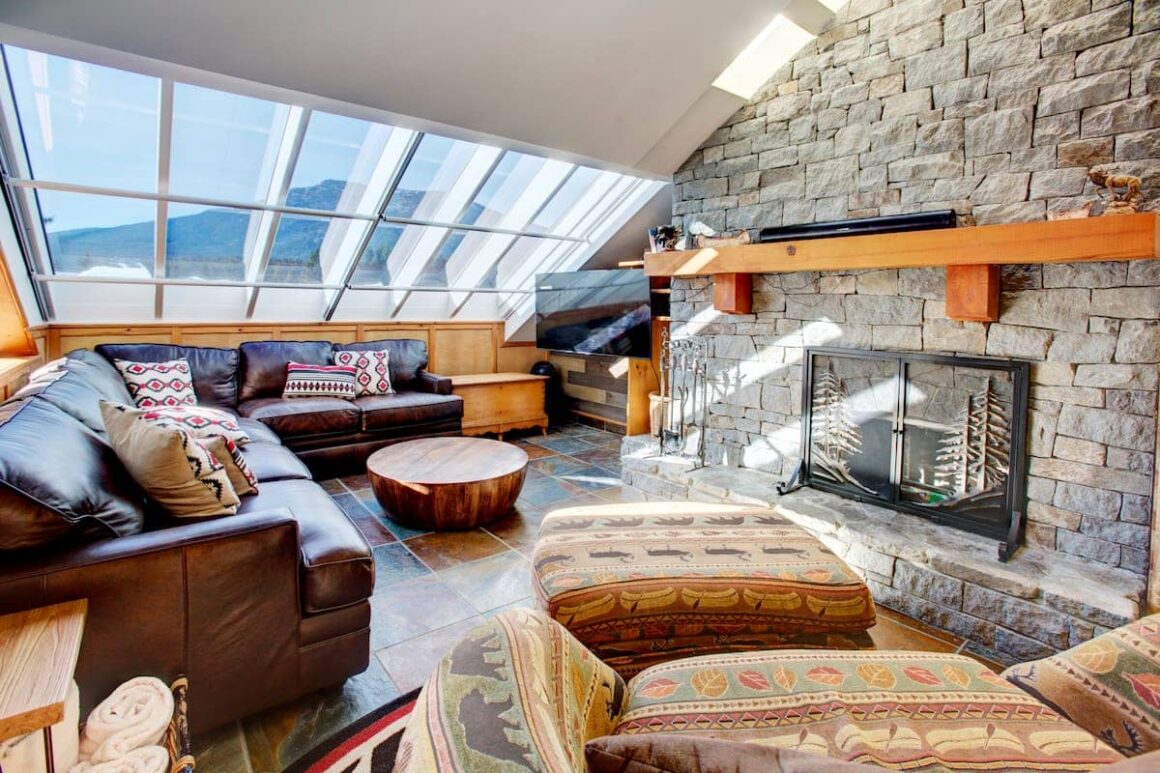 Winter or summer, Whistler is an impeccable destination that offers an exciting range of outdoor leisure to pamper your adrenaline-fueled soul. We like to base ourselves around the two mountains at one of these stylish Airbnbs, and we think you'll like to do the same.
Other than these, there are four livable neighborhoods in Whistler that suit different types of travelers. Newcomers should consider Upper Whistler due to its prime location within walking distance to Whistler Village. Upper Whistler is close to a secluded alpine setting, making it an ideal spot for those seeking a less-crowded area without missing out on the main happenings.
Then we have Whistler Village as the core for all of the actions. You'll find a variety of shops and eating establishments circling a beautiful pedestrian village. Wishing to reconnect with nature? Head to Alta Vista and engage in some of the best cross-country skiing trails, hike the forests and chill out by the lake.
The historic neighbourhood of Creekside has a lot to do with Blackcomb resort history. Creekside has that laid-back vibe with a diversity of family-oriented activities. Swimming, paddling, playing volleyball, inline skating at the Valley Trail, and immersing in a sunny après venue are a few to be named.
More Stays In Whistler
What Is There To Eat In Whistler?
1. BBQ at Dusty's Bar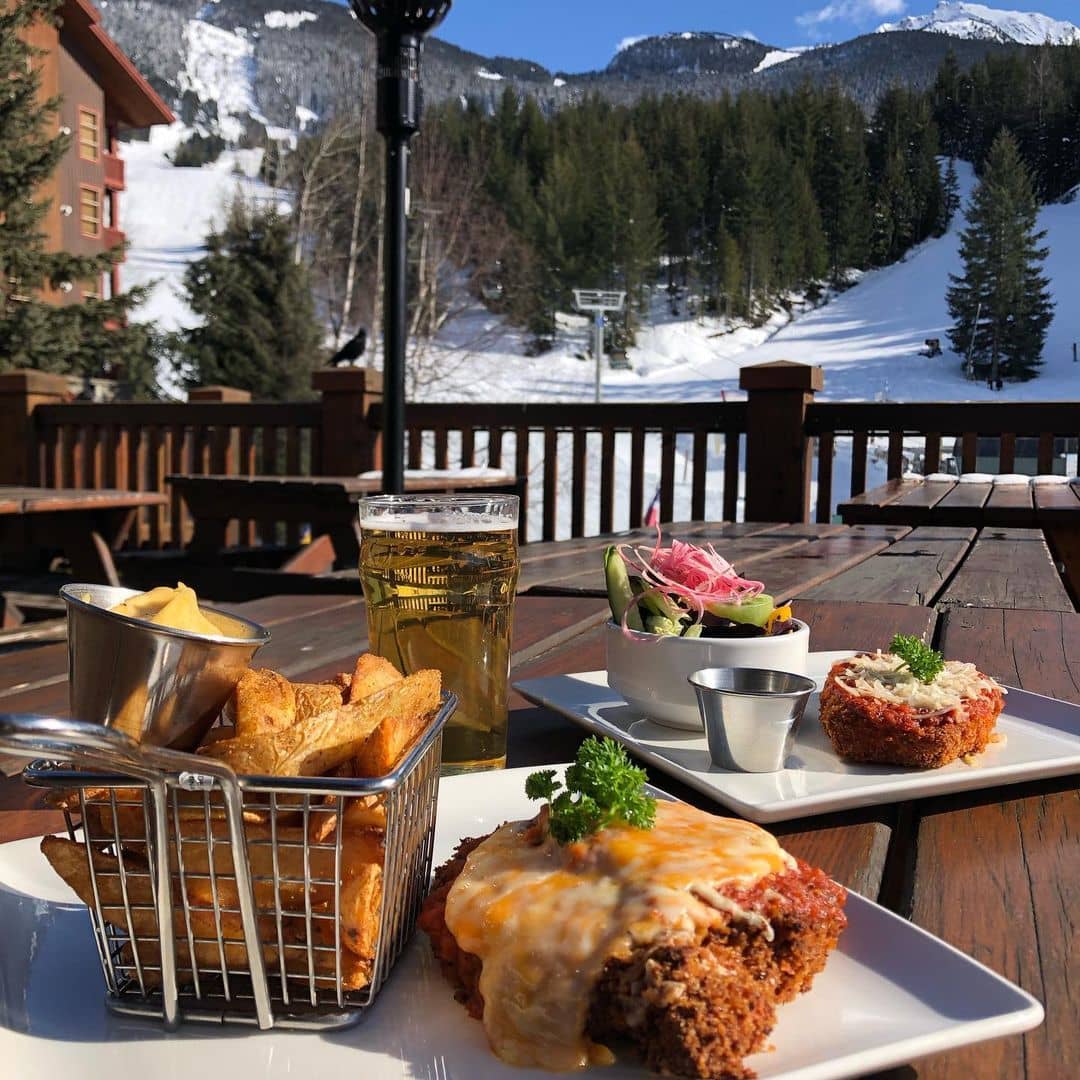 The full-on Whistler's food scene can rival any big city in North America, and Dusty's Bar is one of the best places in Whistler to do so. Dusty's Bar has been a local staple for ages with its spacious, sunny patio jam-packed with visitors munching on the crisp, savory BBQ brisket, wings, and ribs.
They say you can find the world's best Caesar at Dusty's Bar so make sure you won't give it a pass!
Address: 2040 London Ln RR 2, Whistler, BC V0N 1B2
Website | Instagram | Facebook
2. Pacific Northwest Cuisine at ARAXI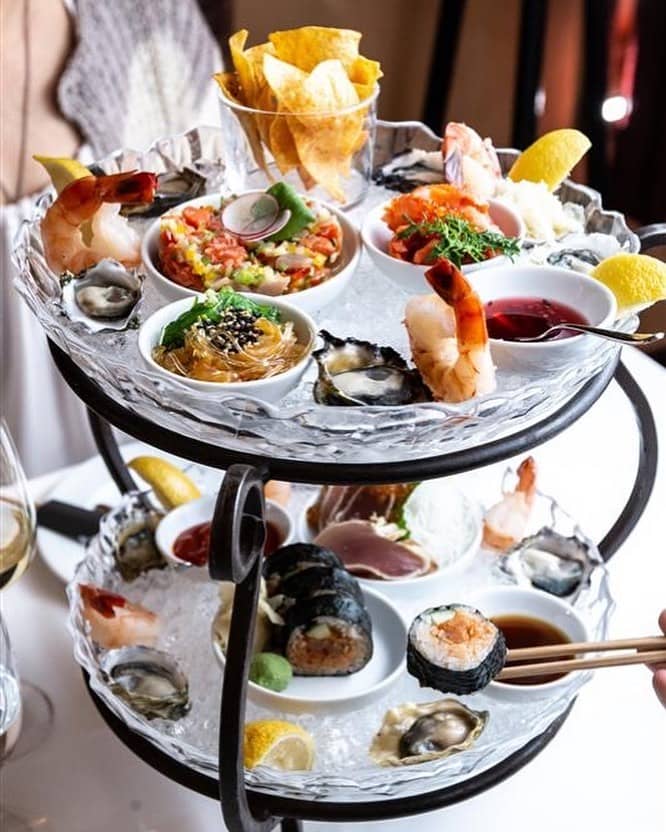 ARAXI is such a big guy that no holiday to Whistler is complete without a trip to this restaurant. Boasting a long tradition with a team of acclaimed chefs and sommeliers who are ready to turn your favourite Pacific Northwest cuisines into a fantasy.
Get your night started by claiming a seat at the Oyster Bar. Then wake up your taste buds with a delicious serving of beef tenderloin to pair with a glass New World Red, or opt for truffle mushroom risotto to go with a glass of oaked Chardonnay.
Address: 4222 Village Square #110, Whistler, BC V0N 1B4.
Website | Instagram | Facebook
3. Japanese Food at Sushi Village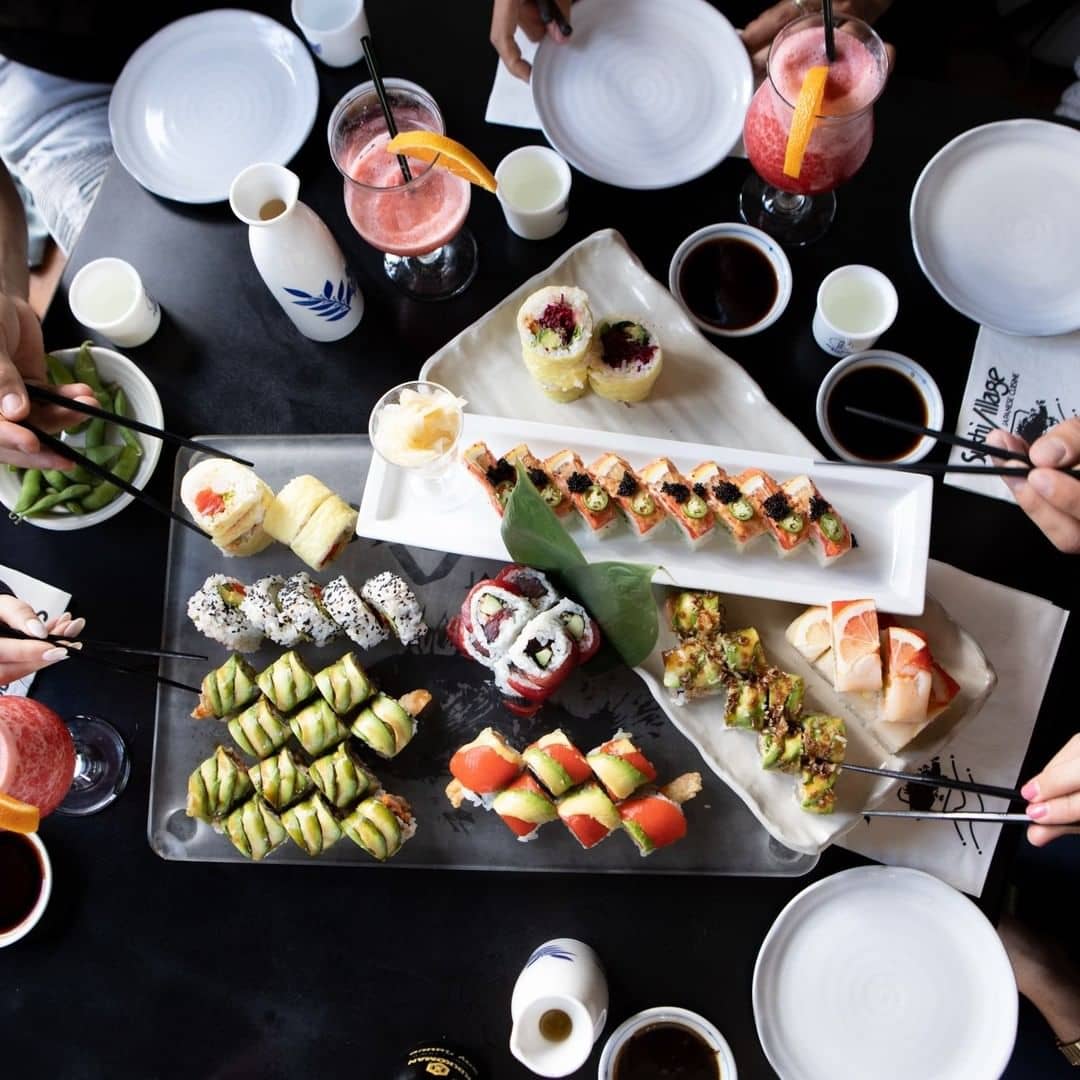 Going strong for over 30 years, Sushi Village has been a vital part of Whistler's incredible food scene. More than just an eating establishment, Sushi Village perks up your aprés experience with its fresh sushi galore and a wide variety of traditional Japanese cuisines. This storied restaurant has something for everyone who loves the neat and minimalistic Japanese dining experience.
From sushi, sashimi to udon noodle soup and chicken karrage, pick some from your favourite bites and enjoy this dining milieu to the fullest!
Address: 4340 Sundial Crescent, Whistler, BC V0N 1B4.
Website | Instagram | Facebook
4. Seafood at RimRock Café & Oyster Bar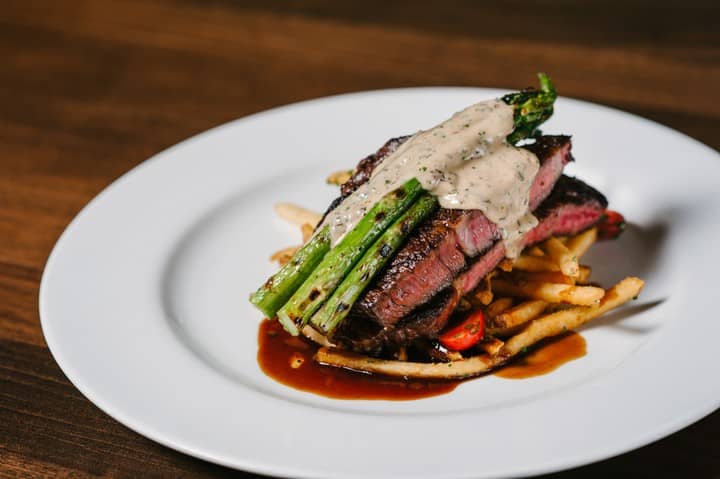 The reason why we pick RimRock Café & Oyster Bar for this list is not only because of its curation of fresh cuisine but also the flair and inventiveness that upgrades your appetite. The freshly shucked oyster should be the first thing to present on your table followed by seared scallops, half Atlantic lobster, and washed down with raspberry chocolate.
Address: 2117 Whistler Rd, Whistler, BC V0N 1B2
5. Gourmet Cuisines at The Wildflower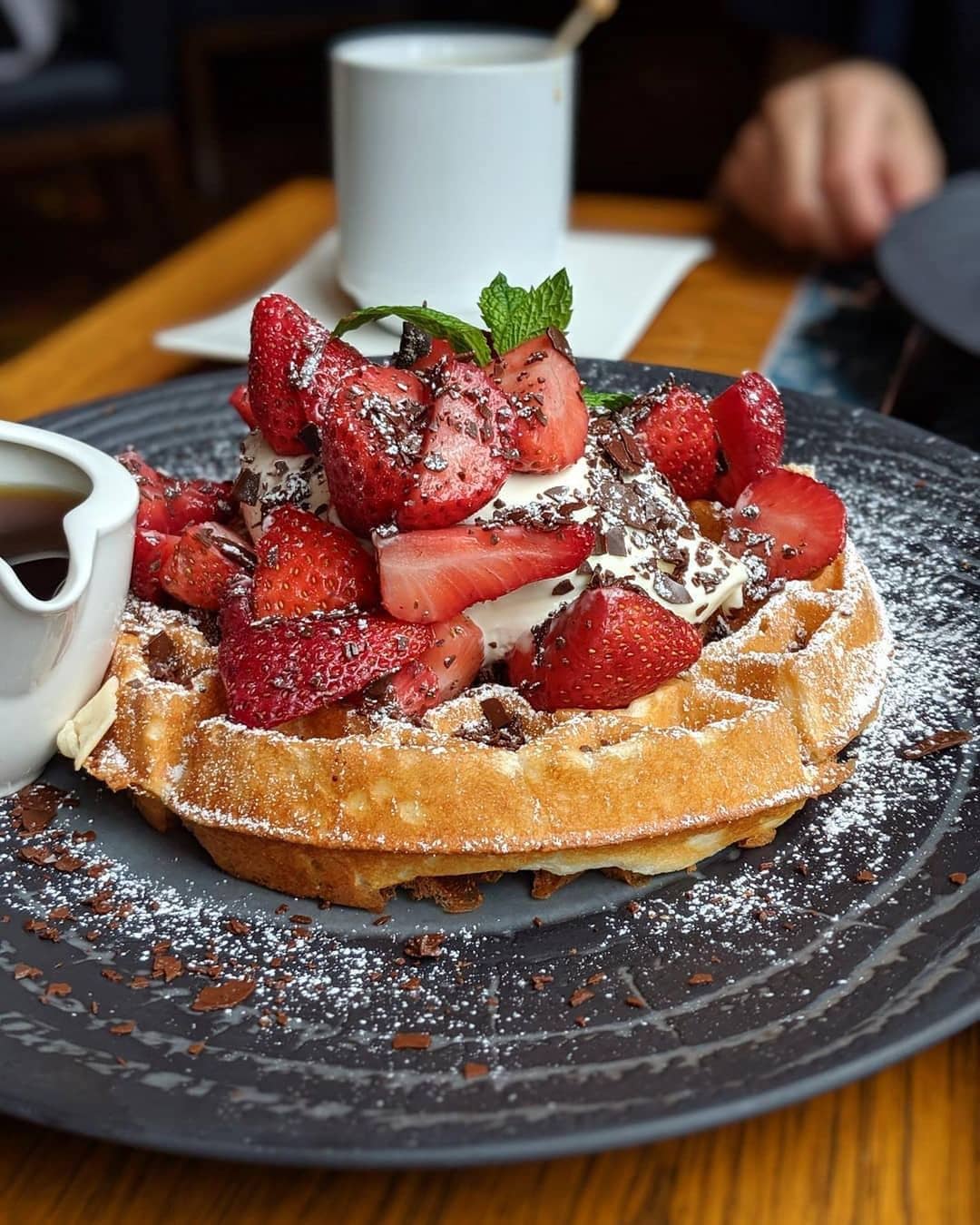 Dining with a view to recall the day's event in a casual resort setting is worth craving for. And there's no better place to pamper your soul with a generous offer of gourmet cuisines than The WildFlower. This dining locale carries its torch on the sun-filled garden where you can indulge in the alfresco dining during summer.
It's even better if you come over to The Wildflower for breakfast because the signature corned beef hash skillet will fuel you up for a high-energy day. Also, you can have the winter three-course meal with Yarrow Meadows Duck after Beet Salad for appetizer and a slice of Mandarin Orange Crème Brûlée to put you in a good mood.
Address: 4599 Chateau Blvd Unit 210, Whistler, BC V8E 0Z5
We hope you enjoy Whistler as much as we do!
If you're looking for more ideas to make a weekend retreat from Vancouver, consider giving Victoria a go! Here is a complete travel guide from Vancouver to Victoria.
The following two tabs change content below.
Latest posts by Noms Magazine (see all)