Date night! What an exciting occasion that's worth the wait!
Planning a perfect date night with your significant other always keeps us excited, especially for those living in a vibrant and lively city like Vancouver. This Rain City is home to plenty of food and beverage as well as recreational spots that are ready to boost your rendezvous.
Regardless of which season it is, Vancouver has everything you could ask for when designing a perfect date. Instead of fighting over what to eat, you can pick a bar for a cozy cocktail night, watch sunset at a beach or talk about abstract expressionism at an art gallery!
To help you come up with the best date night, we have rounded up 10 best date spots designed for a perfect date in Vancouver.
1. Stanley Park Seawall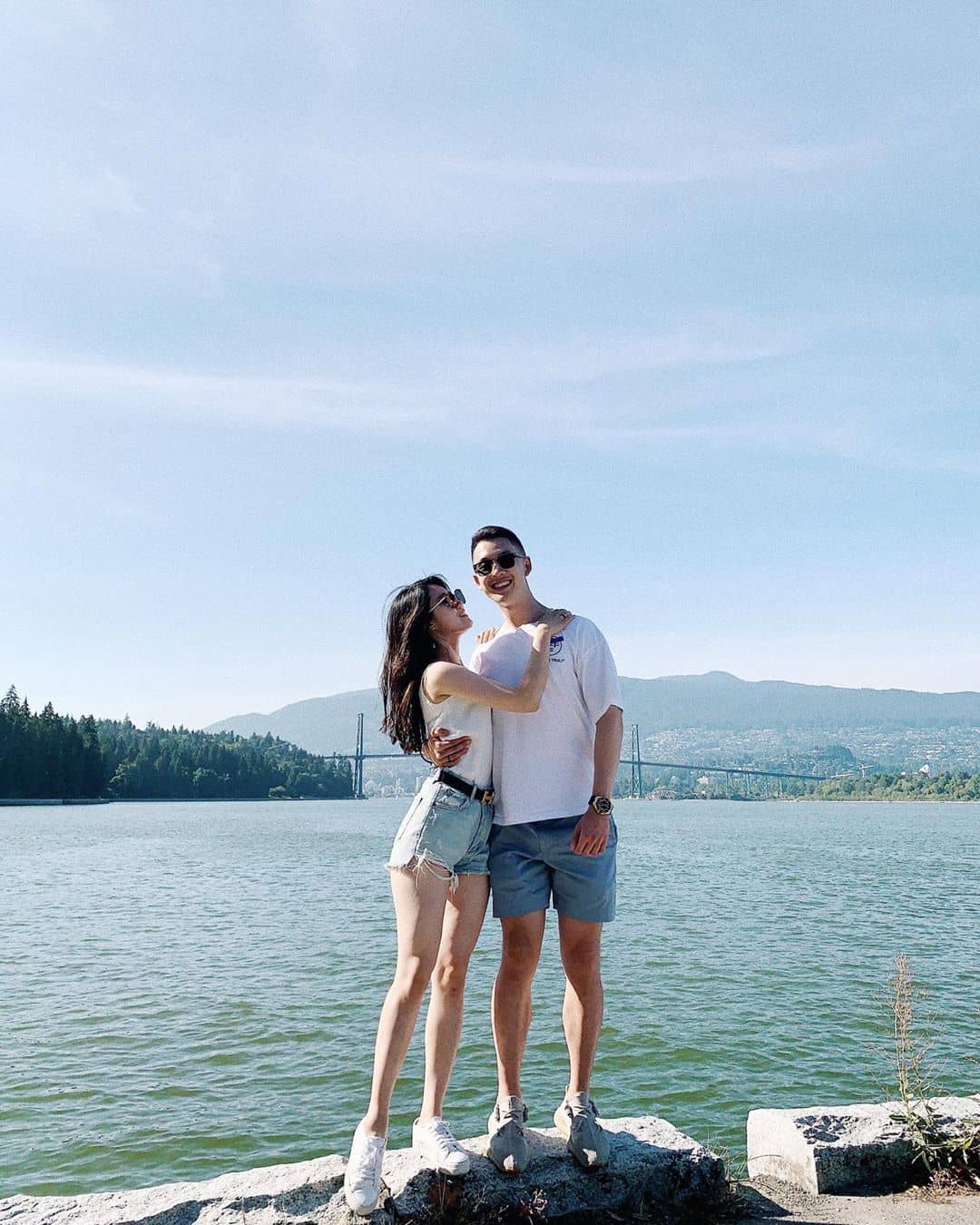 Natural beauty amps up the romantic vibe and brings you two closer with the silence of happiness.
There's no place better for a walk in nature like Stanley Park Seawall. Strolling down the path allows you to enjoy the amazing view while reveling in an active outdoor activity to avoid the awkward pause.
If you're up for a slow and relaxing pace, why not pack a picnic and sit back on a grass field. Surprise your date and put a smile on his or her face with your homemade food!
Other than that, we highly recommend you to soak in the rays with a bike or horse-drawn tour around the park. Biking at Stanley Park Seawall is a great way to keep you two active and may also get you ready for a full-on meal at the end of the day!
Meanwhile, riding the horse-drawn carriage lets you absorb the blissful scenery. If your other half is into some old-school romance, take her on a ride like this and your day is complete!
2. Vancouver Lookout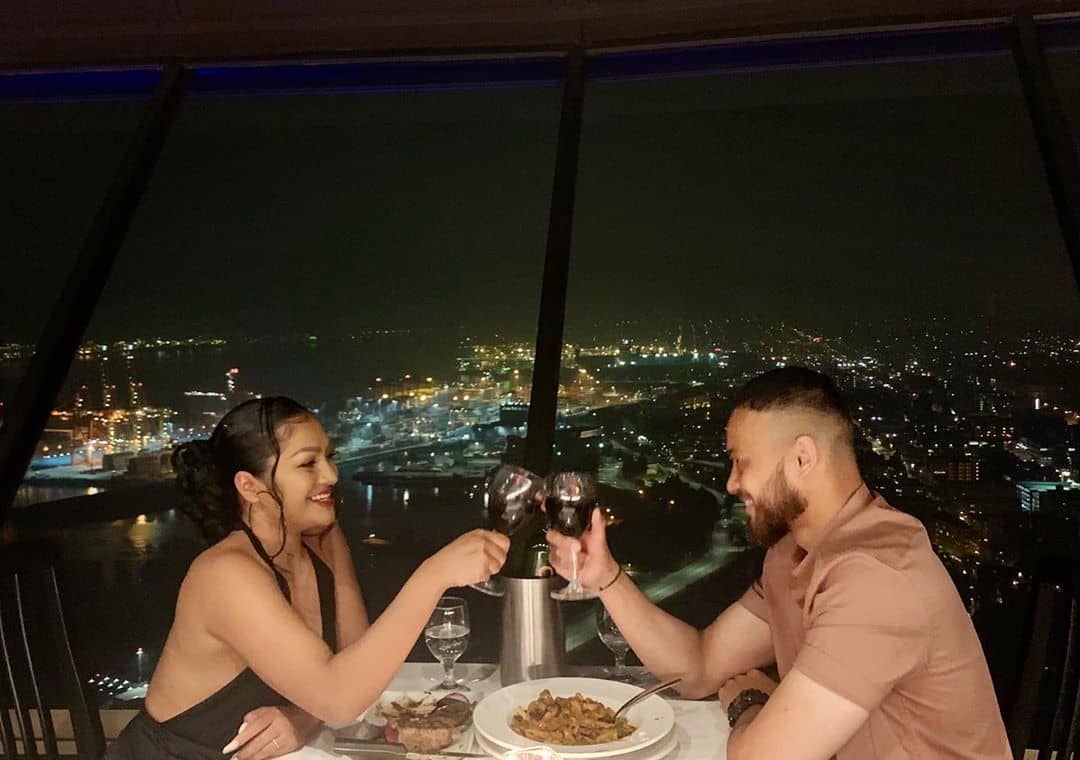 Vancouver Lookout is one of our favorite date spots in town where you can soak up the bird's eyes view of the city. Looking out to the North Shore Mountain and Mount Baker while indulging in a deep conversation makes your date even more meaningful!
It's better if you hit the tower on a clear sunny day as the weather is the key factor for this whole experience!
Do you know that this attraction is home to a phenomenal revolving restaurant in Vancouver? The Top Of Vancouver Revolving Restaurant takes you to a top-notch Continental dining experience. Is there anything better than having a romantic dinner by an unobstructed panoramic?
Looking out the window to the dazzling surrounding vista of the coastal mountains while spending some decent time with your love is such a meaningful date! Don't forget to book the table between 4:30 pm to 5:00 pm to get a window spot.
Address: 555 W Hastings St, Vancouver, BC V6B 4N6.
Website | Facebook | Instagram
Top Of Vancouver Revolving Restaurant
Website | Facebook | Instagram
3. Sunset Beach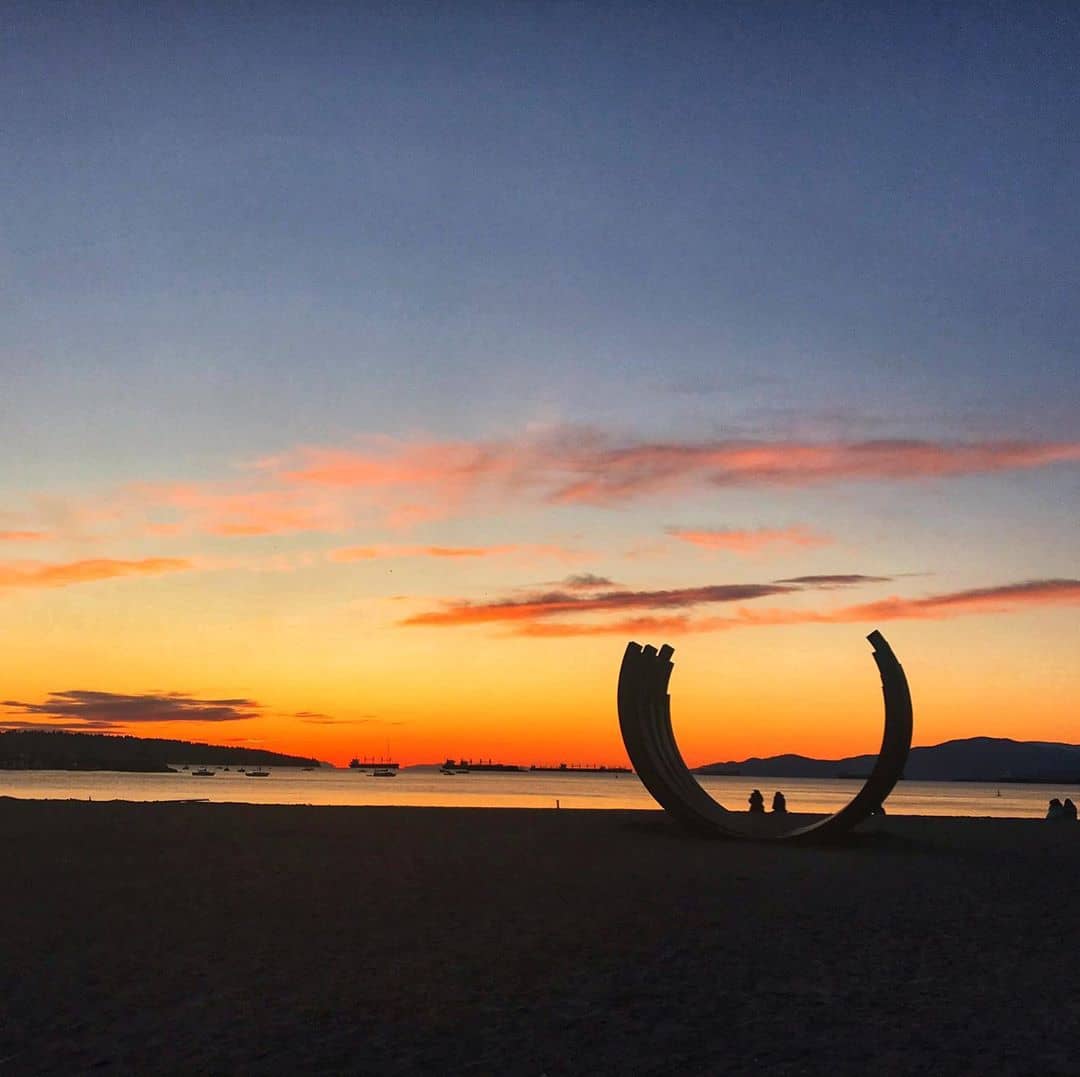 Oh, sunset, one of the best times in a day to admire the beauty of nature! Lazing back at one of the best beaches in Vancouver and letting the mild sunlight kiss on your skin are the true definition of how a date should be!
Sunset Beach and Jericho Beach are the top two places in Vancouver for a free date idea. The peaceful nature makes way just for the two of you and the sky above turns into a vibrant canvas with all shades of pink. Take this chance to learn about your partner as nothing can take away this moment!
Address: 1204 Beach Ave, Vancouver, BC V6E 1V3.
4. Vancouver Art Gallery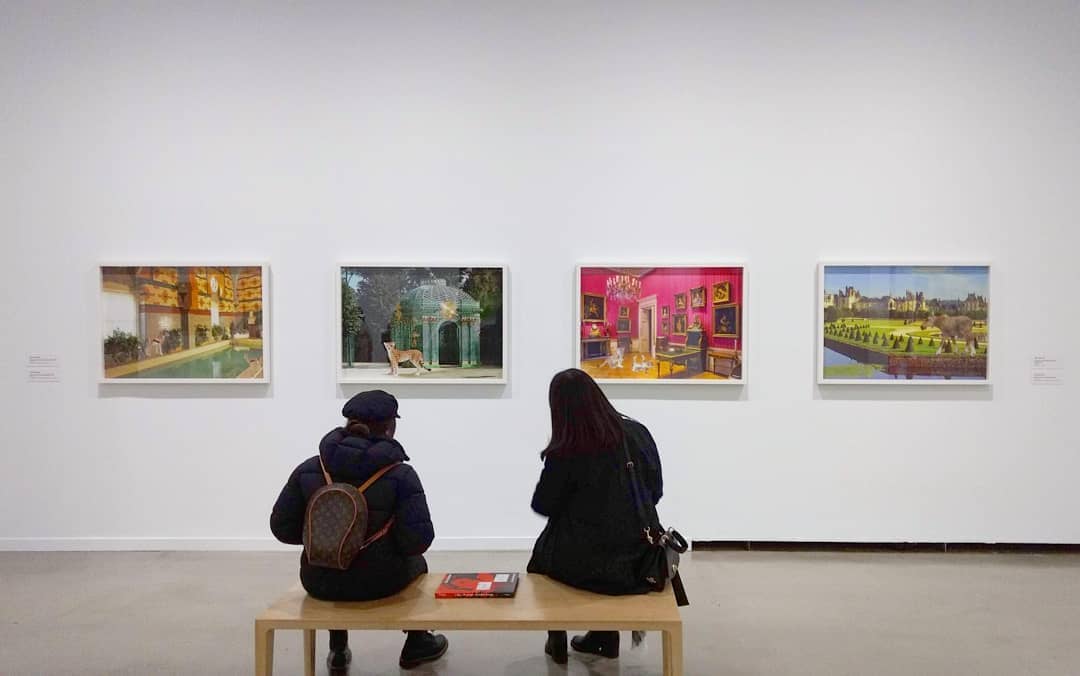 This world-famous art gallery is not only a must-visit point of interest for tourists but also an insightful date spot in Vancouver for the locals.
A date night is not solely about dining out and Netflix before bedtime. And Vancouver Art Gallery is exactly what you need! It's an endless supply of deep conversation starters, especially if you're in the experimentation stage of the relationship!
Strolling through the art gallery allows you to take it easy and discover the other side of each other on a deeper level. It doesn't matter if you're an art enthusiast or not. All that matters is how you two see the world from various perspectives of art. So don't skip a place like this as it's such a meaningful way to build intimacy and connection.
Tip: Tuesday evenings 5 to 8 PM the tickets are by donation
Address: 750 Hornby St, Vancouver, BC V6Z 2H7
Website | Facebook | Instagram
5. Moon and Back Gallery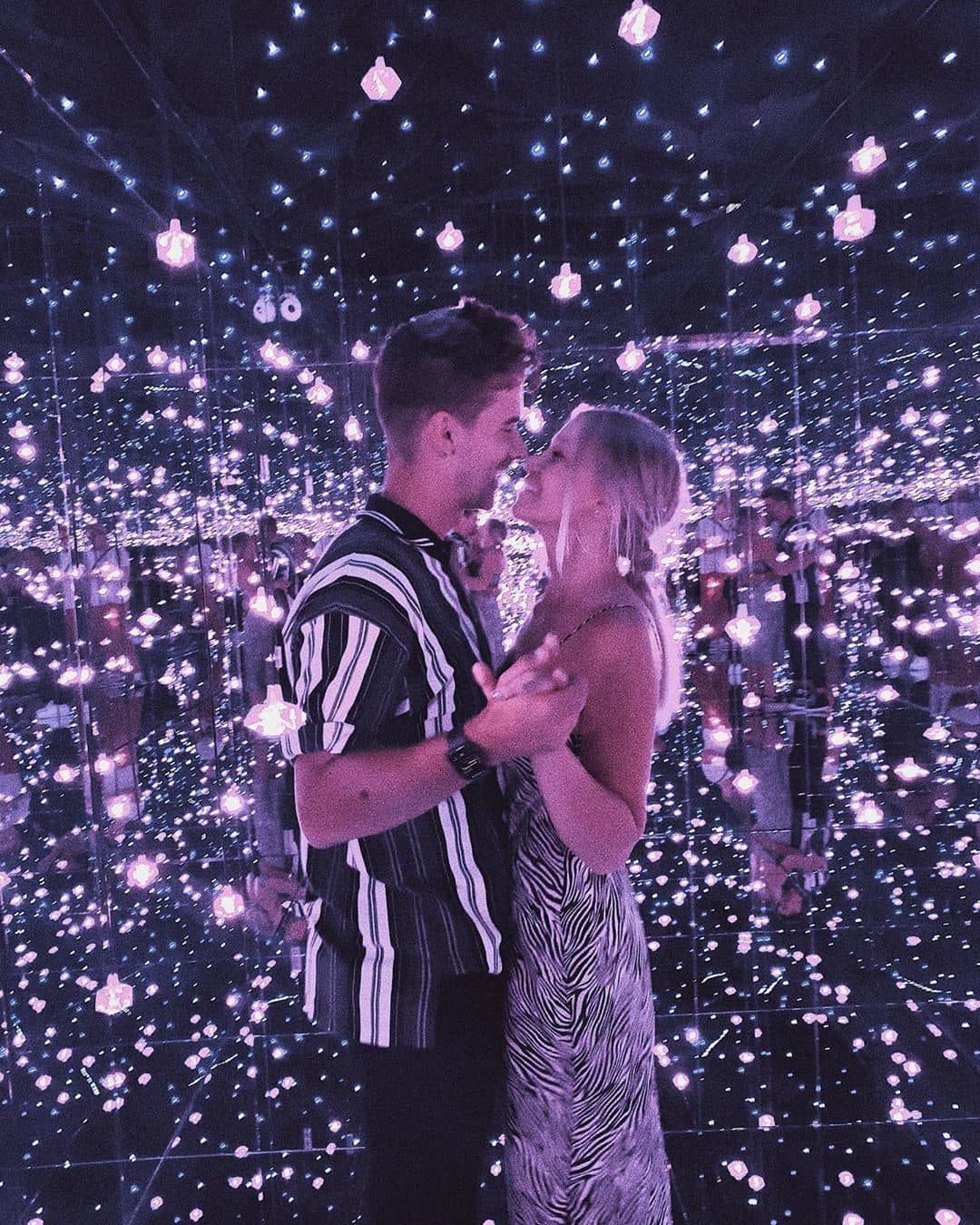 "I love you to the moon and back"! And there's no better place to represent this quote like the Moon and Back Gallery in Vancouver.
This is the right place for photogenic souls! If you two are shutterbugs, it may be a cool idea to plan a photoshooting date at a cutting-edge mirror light exhibit like this!
Moon and Back Gallery encompasses 2000 square feet and comprises 10 mirrored infinity rooms. Some of the rooms turn into alleyways, while some are tunnels.
However, every single one of these comes out in a distinctive theme and design equipped with different creative lighting systems and decoration.
This gallery is all about visual experience. Let's be a snapper for a day while he or she becomes your exclusive model. At the end of the day, you two don't only have a fun outing day together but also lots of photos to build a memoir book!
Moon and Back Gallery also offers private bookings for weddings and photoshoots!
Address: 12800 Bathgate Way unit 9, Richmond, BC V6V 1Z4.
Website | Facebook | Instagram
6. Dark Table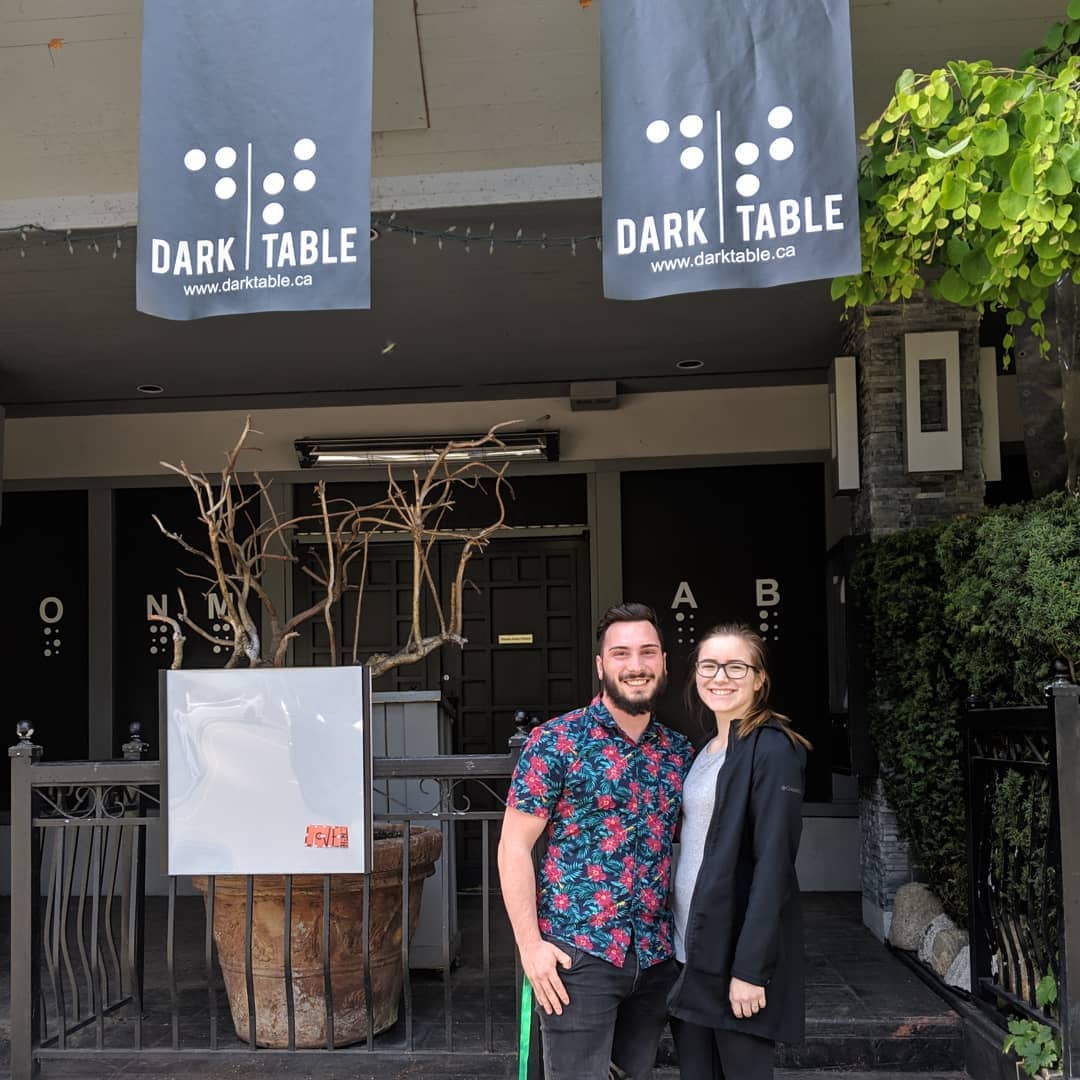 It's been a fun day, let's sit down for a romantic dinner with your favorite human!
Amongst many excellent restaurants for a date night in Vancouver, Dark Table is unarguably our favorite option to recommend for any suitor. Dark Table goes above and beyond by delivering an intimate and unique dining experience – in the dark.
Sharing a meal in the dark erases all distracting elements, which lets you two fully indulge in the deep conversation. Your dinner will be aided by a blind or visually impaired waiter or waitress.
Address: 2611 W 4th Ave, Vancouver, BC V6K 1P8.
7. Ancora Waterfront Dining & Patio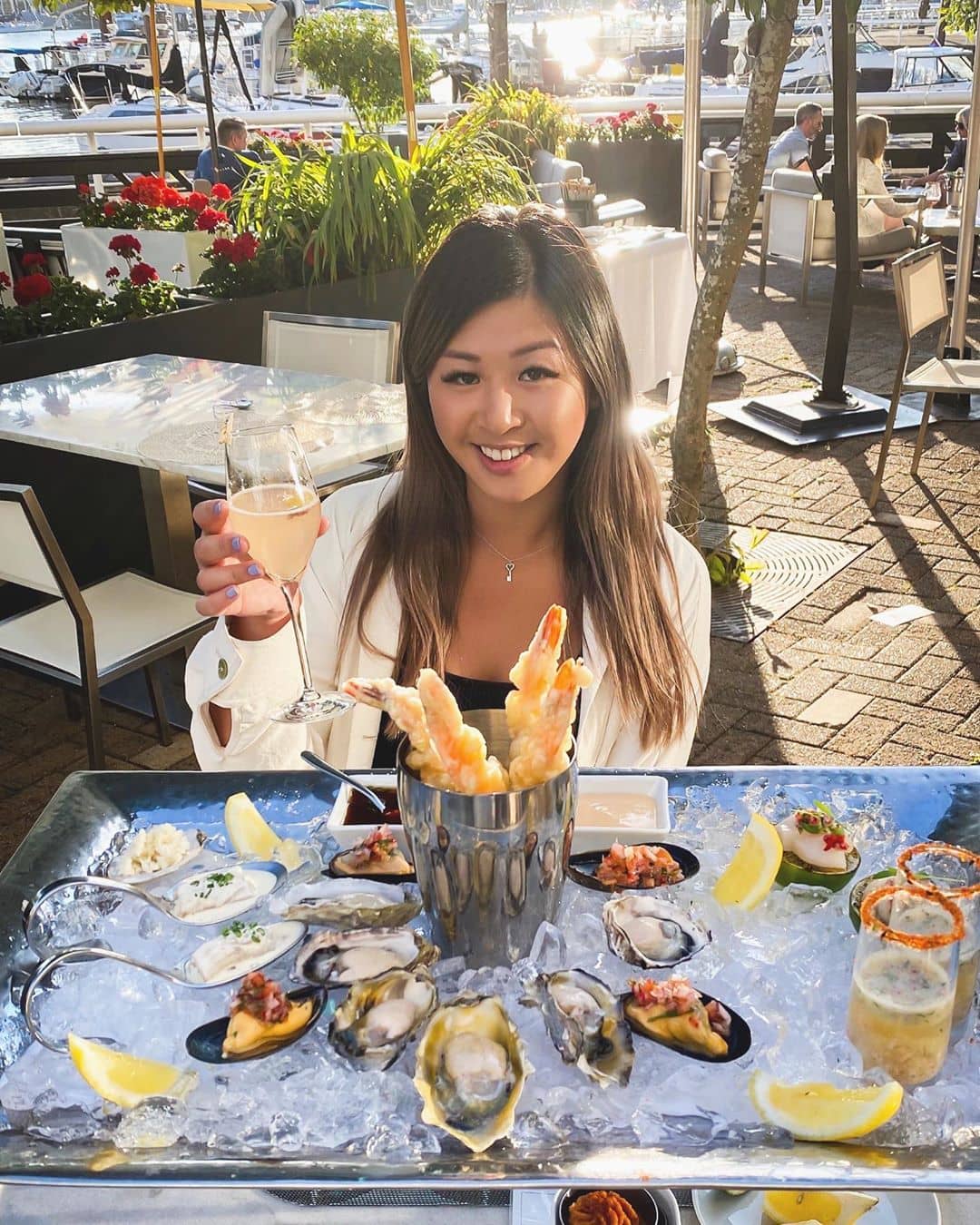 You can never go wrong with living by the water. Being exposed to water allows your brain to enter the "blue mind", and therefore experience a greater happiness.
That's the reason why we think Ancora Waterfront Dining & Patio is one of the finest date spots in Vancouver to share the special moment with your lover.
Granted with one of the most gorgeous waterfront views in Vancouver, Ancora brings you to a luxury setting with the bright pastel shades and crystals.
All you need to do is take a seat by the window, look out the waters during sunset, enjoy a serving of Crab Causas, and let the vibe blow you away!
Don't forget to pair your dishes with a bottle of La Frenz Rose Pinot Noir to complete the dining experience!
Address: 1600 Howe St, Vancouver, BC V6Z 2L9.
Website | Facebook | Instagram
8. Craft Beer Hopping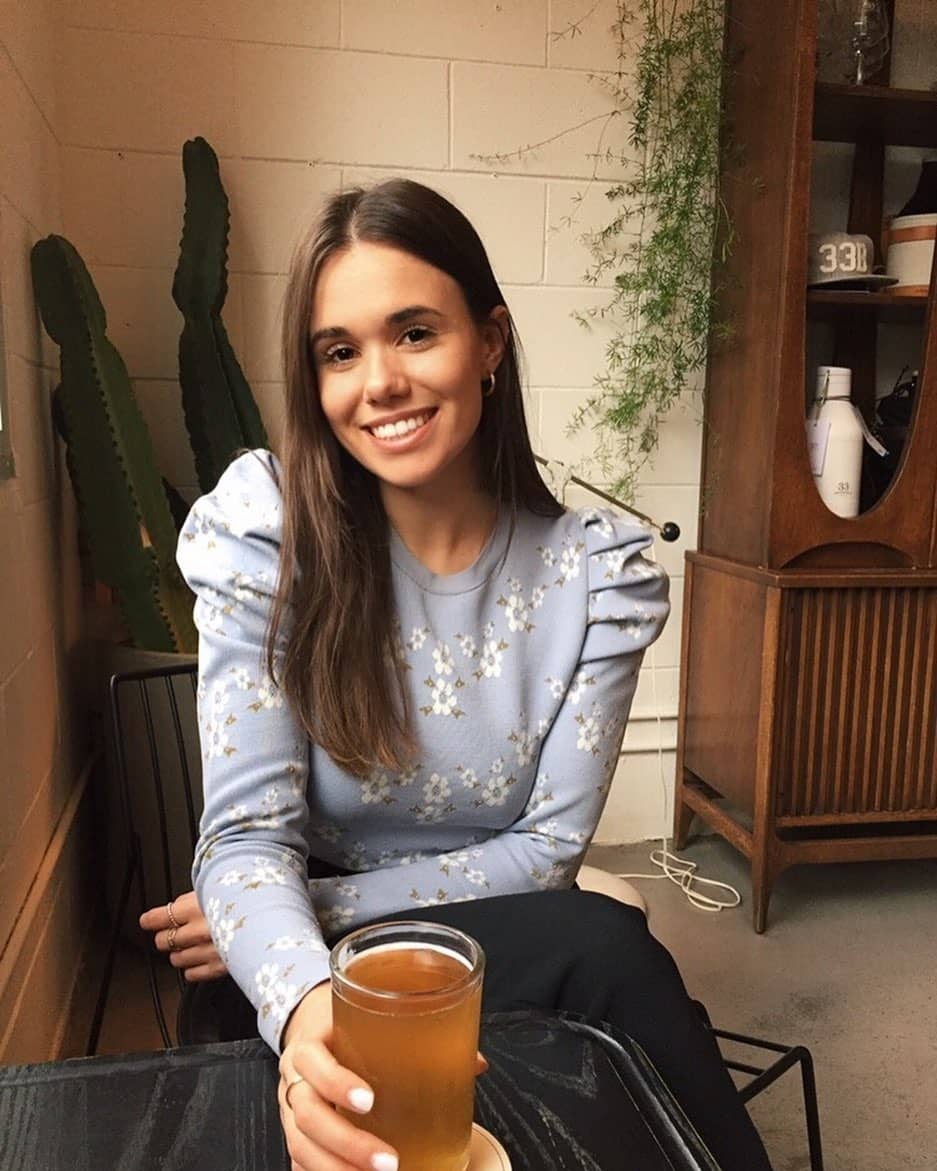 The craft beer scene in Vancouver is huge and it seems like we need a whole year straight to try each one of them every week.
So it would be a waste if you don't take your other half to the best brewery in town. Give it a pass if he or she is not into alcohol! Otherwise, craft beer hopping would be a fun and stress-relieving date idea especially when you two just spend a long day at work!
A majority of the breweries gather in the East around Main Street. It's even better if you two are beer lovers, because you can discover the spike in taste of the ales, lagers and stouts as a new way to diversify your dating theme.
Our go-to breweries are 33 Acres, Red Truck Brewing and Main Street Brewing. They are all worth your visit with a distinctive style.
33 Acre Brewing Company (Address: 15 W 8th Ave, Vancouver, BC V5Y 1M8).
Website | Facebook | Instagram
Red Truck Brewing (Address: 295 E 1st Ave, Vancouver, BC V5T 1A7).
Website | Facebook | Instagram
Main Street Brewing (Address: 261 E 7th Ave, Vancouver, BC V5T 0B8).
Website | Facebook | Instagram
9. Blue Martini Jazz Bar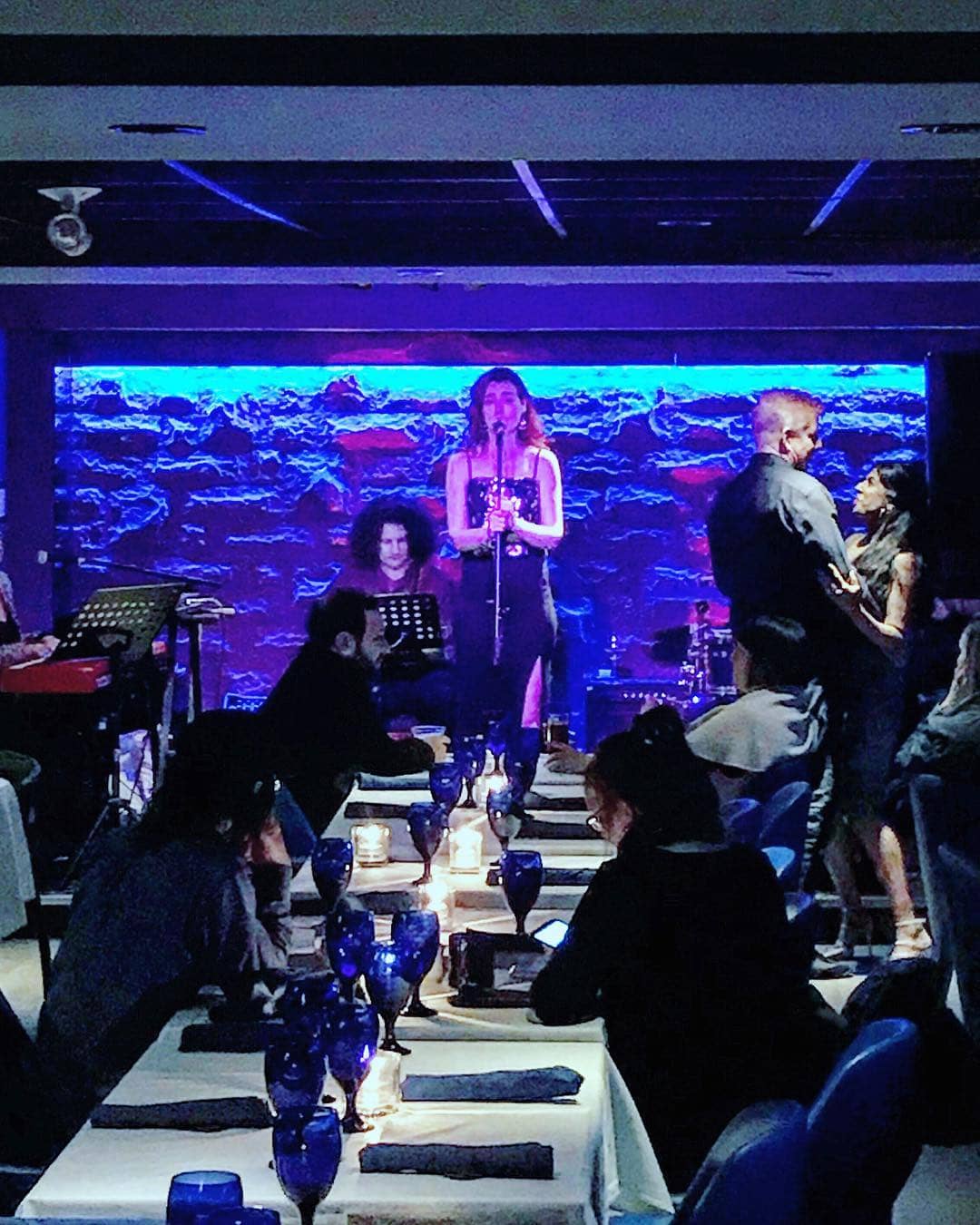 After a long outing day, nothing can beat a soft whisper between the two of you while swaying to the sound of jazz. Blue Martini Jazz Bar is the best place in Vancouver to set your mind at ease. Picking this New Orleans-theme jazz bar to end your date night and romance is filled in the air.
This cozy place offers an intimate vibe with tasty finger food to munch on. The bar is a weekly gathering point for talented Vancouverite musicians whose sole purpose is to get you the best mellow ambiance. Blue Martini Jazz Bar turns your after-work hours into a soulful date night that you will never forget!
Address: 1516 Yew St, Vancouver, BC V6K 3E4.
Website | Facebook | Instagram
10. Central City Fun Park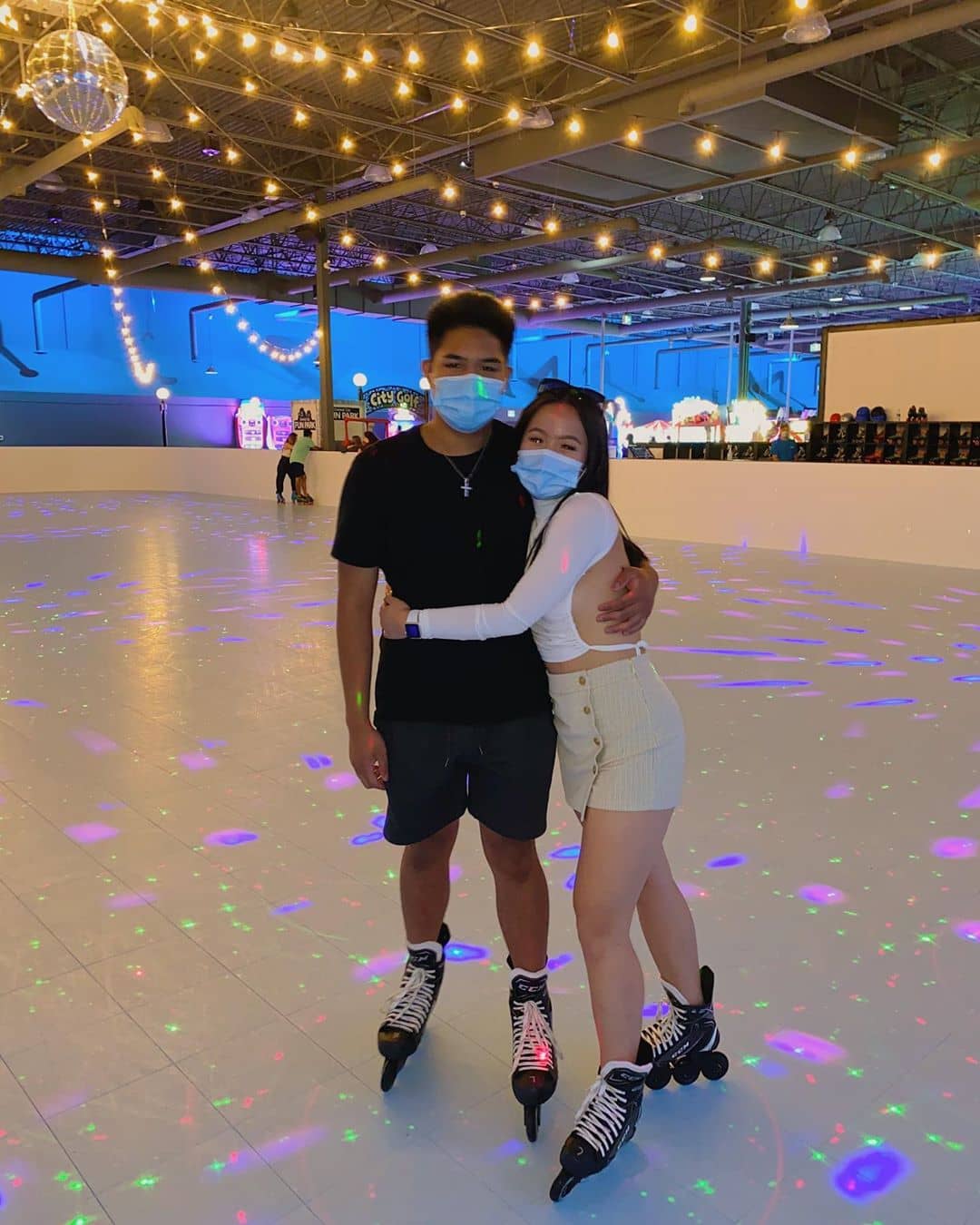 Central City Fun Park is a newly emerging destination in Vancouver and has been around since June 2020. It has gradually become a hot spot for local couples.
Central City Fun Park is the largest indoor amusement park in Metro Vancouver. You can choose from a wide array of games to share some laughs with your date!
As a new recreation spot in town, Central City Fun Park currently offers five areas: mini golf, rollerblading, hollagate VR, arcade and bowling. These games are perfect for an energetic couple who like to challenge their partner and get some fun!
Amongst these three, the rollerblading path seems to be the most outstanding area as very few places in town offer such activity. It may be hard to rollerblade if you're a first-timer especially in the retro version, but the more you cling onto it, the more fun you'll have!
Enjoy to the fullest and don't forget to protect yourself during the coronavirus pandemic! At the moment, guests can stay for the maximum duration of two hours. Arrive before 7 pm to avoid lining up during the peak hours!
Address: 11125 124 St, Surrey, BC V3V 4V2.
Website | Facebook | Instagram
Save each of these 10 best date spots in Vancouver for every week and you don't have to worry about running out of ideas! For big foodies out there looking for the best comfort food heaven possible, check out these top taco restaurants and fried chicken spots in Vancouver!
This article contains links that may give us a small commission. No extra cost is added to you but will support our publication to continue to make more guides in the future.
The following two tabs change content below.
Latest posts by Noms Magazine (see all)