It's pretty safe to generalize three things about all-you-can-eat sushi in Metro Vancouver…
1. you aren't there for the taste or service but the bonding experience with friends
2. you always regret the decision 15 mins into the meal and
3. the best item is always the dessert
Even with all this in mind, the nostalgia of all you can eat sushi will always pull you and your buddies in every year.
Although these spots are dwindling (woo inflation), here are the remaining all you can eat sushi Vancouver has to offer and stuff your face at!
1. Shabusen Yakiniku House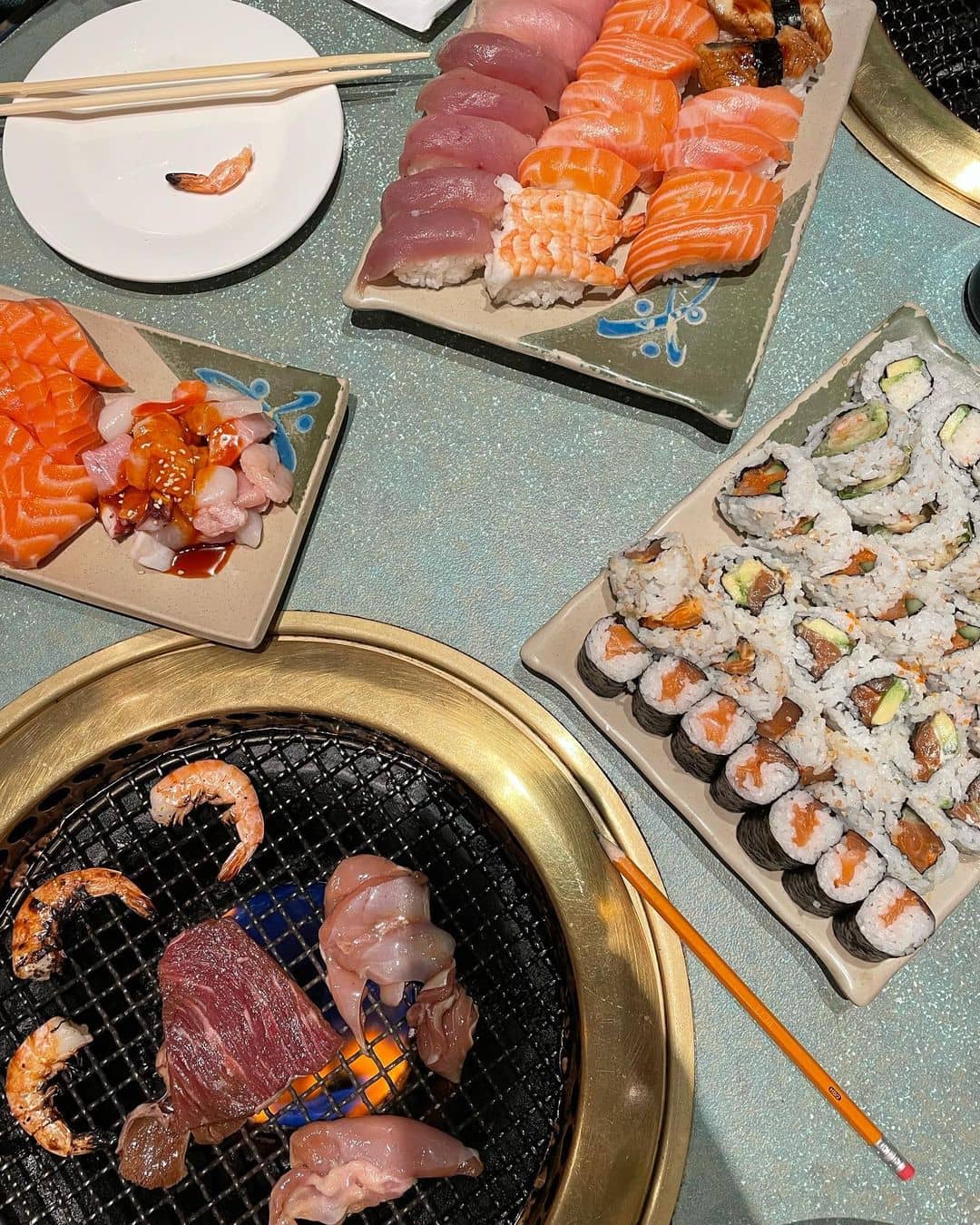 If you've had all-you-can-eat sushi in Vancouver, you know Shabusen. It is the old downtown stomping ground for locals to stuff their faces.
Like most all you can eat sushi spots, you have your pick of several kinds of sashimi, nigiri, temaki, maki rolls, and other standard items like tempura, gyoza, and terriyaki chicken.
But what makes Shabusen unique is the in-table grill adds even more variety to what you can devour here. On their yakinuku menu, you get to cook up some beef short ribs, spicy pork, or prawn.
What to order: Salmon Sashimi, Agedashi Tofu BBQ Short Ribs
Address: 202-755 Burrard Street, Vancouver, BC V6Z 1X6, Canada
2. Tomokazu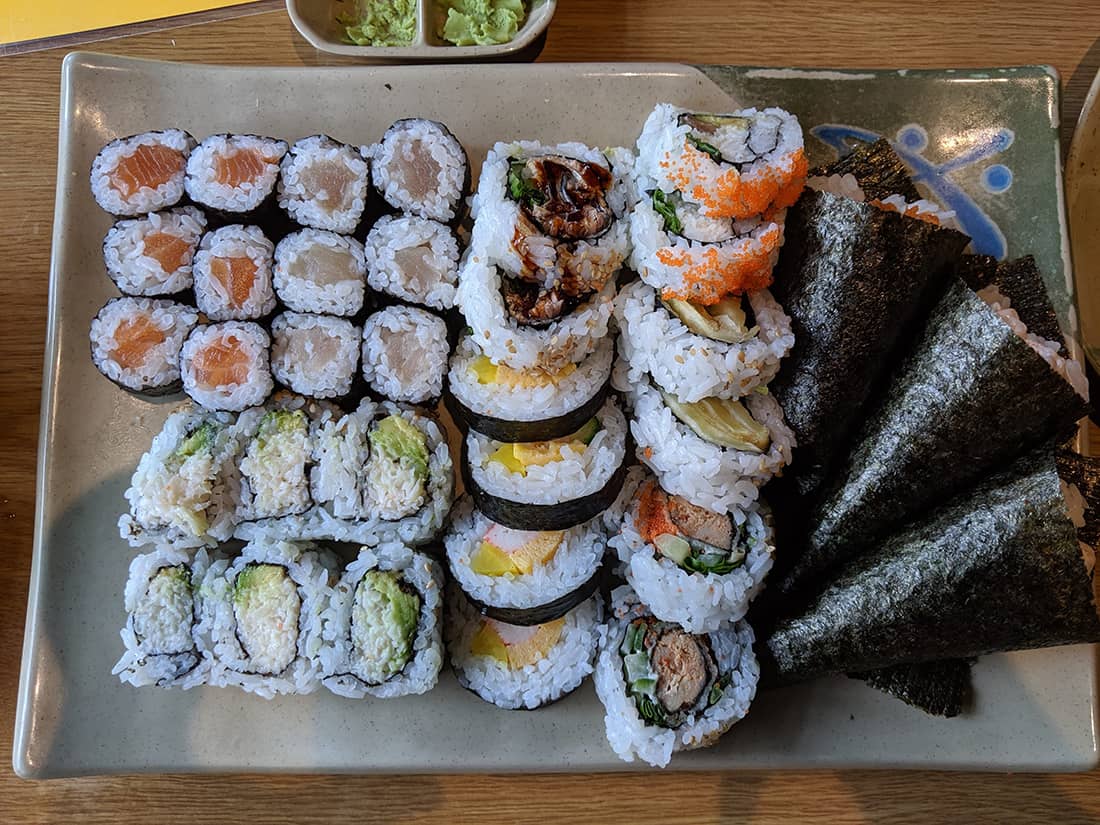 Outside of downtown Vancouver, Tomokazu was everyone's go-to affordable all you can eat sushi restaurant. And after a facelift and new management, this old staple spot has been reinvigorated.
Inside you'll find a more modern decor and robot servers roaming around to give a more refreshed dining experience.
Food wise – you'll find the standard option available. That is, your selection of maki rolls, temaki cones, tempura, teriyaki, udon, and mango pudding. But beaware that you are now limited to 2 rounds of orders. So make each round count.
What to order: Alaska Roll, Salmon Teriyaki, Gyoza
Address: 1128 W Broadway #201, Vancouver, BC, Canada
3. Richmond Ninkazu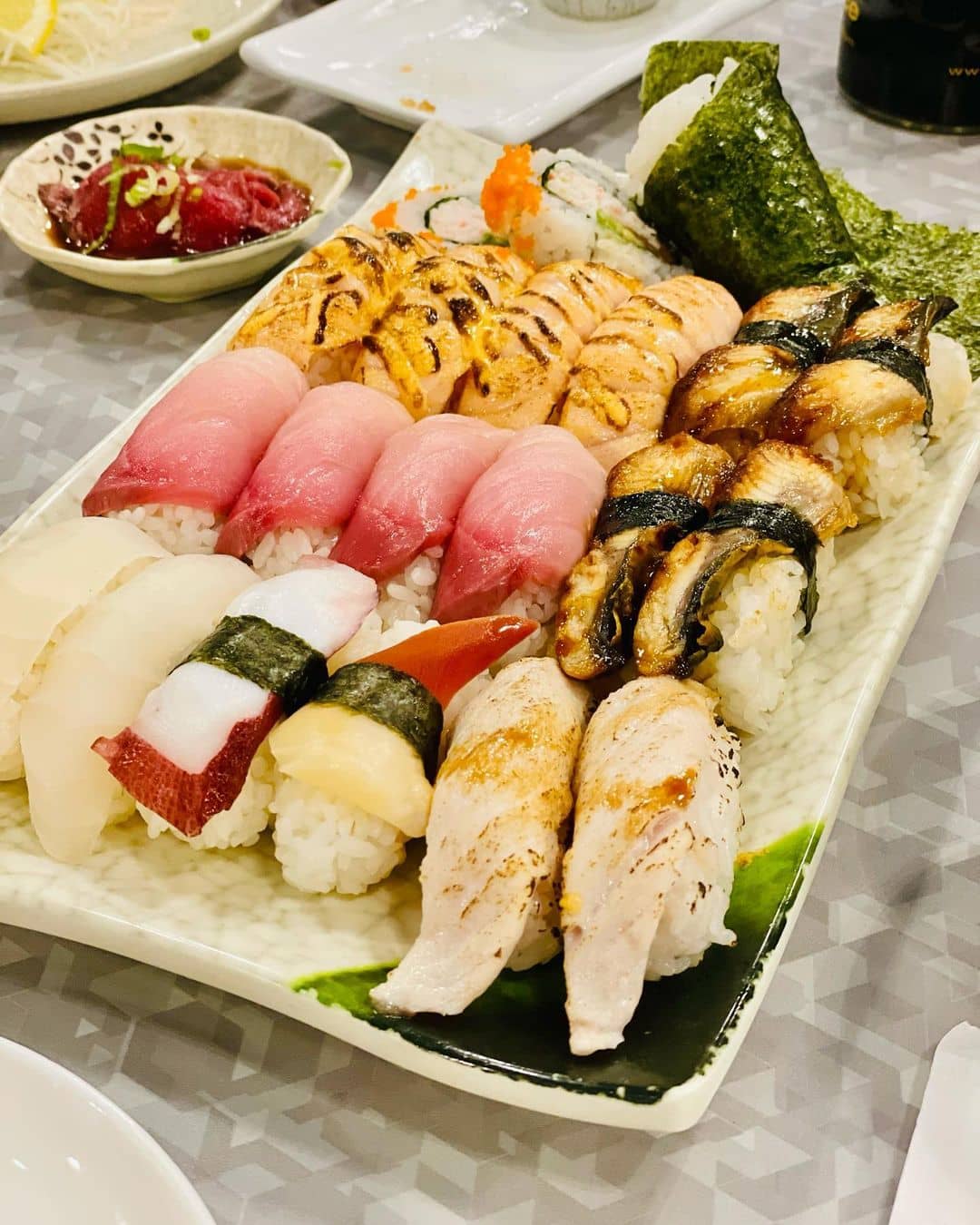 Next on the list is Richmond Ninkazu (or also known as Richmond Sushi for the OGs), another all-you-can-eat classic and is popular for their vast menu of over 100 items and affordable prices. If you're hungry and it's already late at night, be sure to drop by.
The restaurant has been consistently serving the community for decades, making them one of the oldest AYCEs in the city.
Ninkazu is always bustling with customers, so expect to wait for a few minutes if you're walking in during peak hours.
The food here may be average for some, but you'll get everything you need—all sorts of udon, tempura, short ribs, and sashimi. Other foods are noteworthy as well, particularly their sweet yam strip, tempura, chicken karaage, and beef short ribs.
What to order: Sweet Yam Strip, Tempura, Chicken Karaage, Beef Short Ribs
Address: 8388 Capstan Way #1488, Richmond, BC V6X 4A7, Canada
4. Kisha Poppo Japanese Restaurant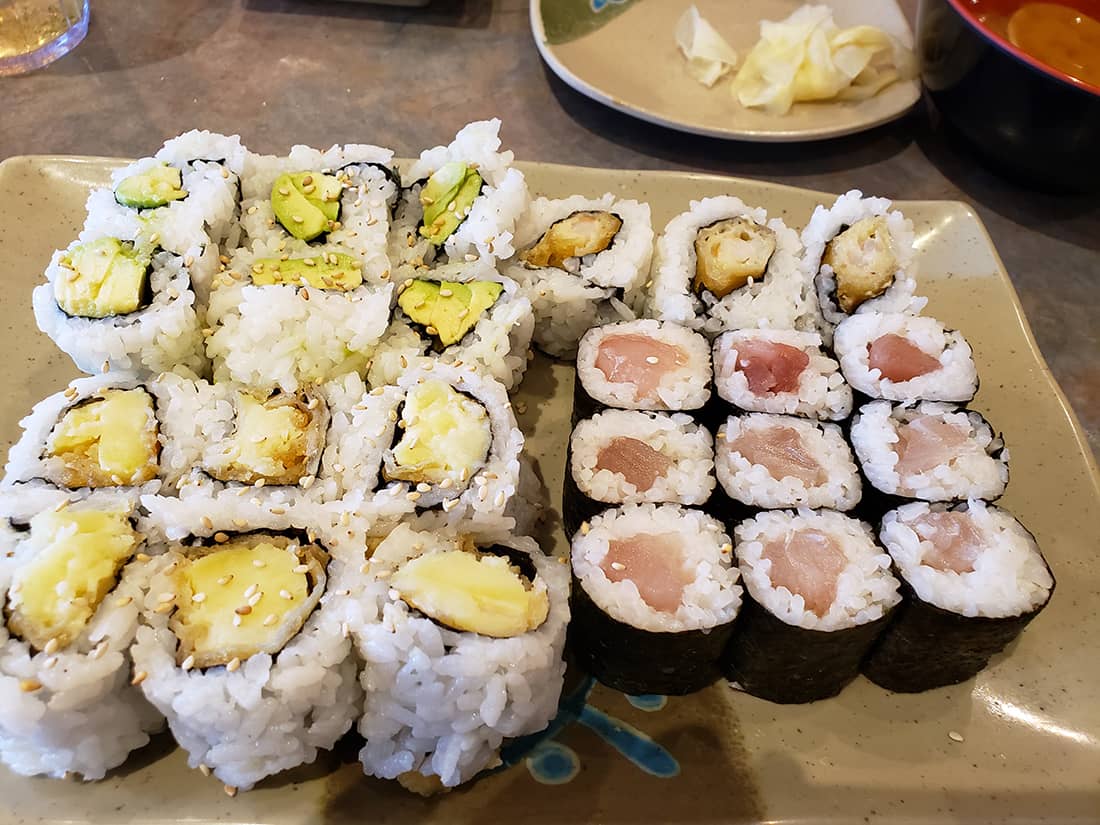 Another Richmond AYCE sushi spot is Kisha Poppo, who has been serving for over 20 years—talk about consistency!
Here you'll find all you can eat menus for dinner and lunch. They also have a slightly more expensive "special" AYCE menu that includes more items as well. If you show up for the AYCE lunch menu, you'll be rewarded with 4 free pieces of salmon or tuna sashimi on the house!
At Kisha Poppo, you'll find your standard AYCE sushi, sashimi, and Japanese dishes. But unlike other spots in the city, they also have some special dishes available like beef tataki, negitoro maki, tako (octopus) sashimi, scallop katsu, and squid karaage.
What to order: Beef Tataki, negitoro maki, Chicken Katsu, Salmon Sashimi
Address: 11660 Steveston Hwy #1060, Richmond, BC, Canada
BONUS Uncle Willy's Buffet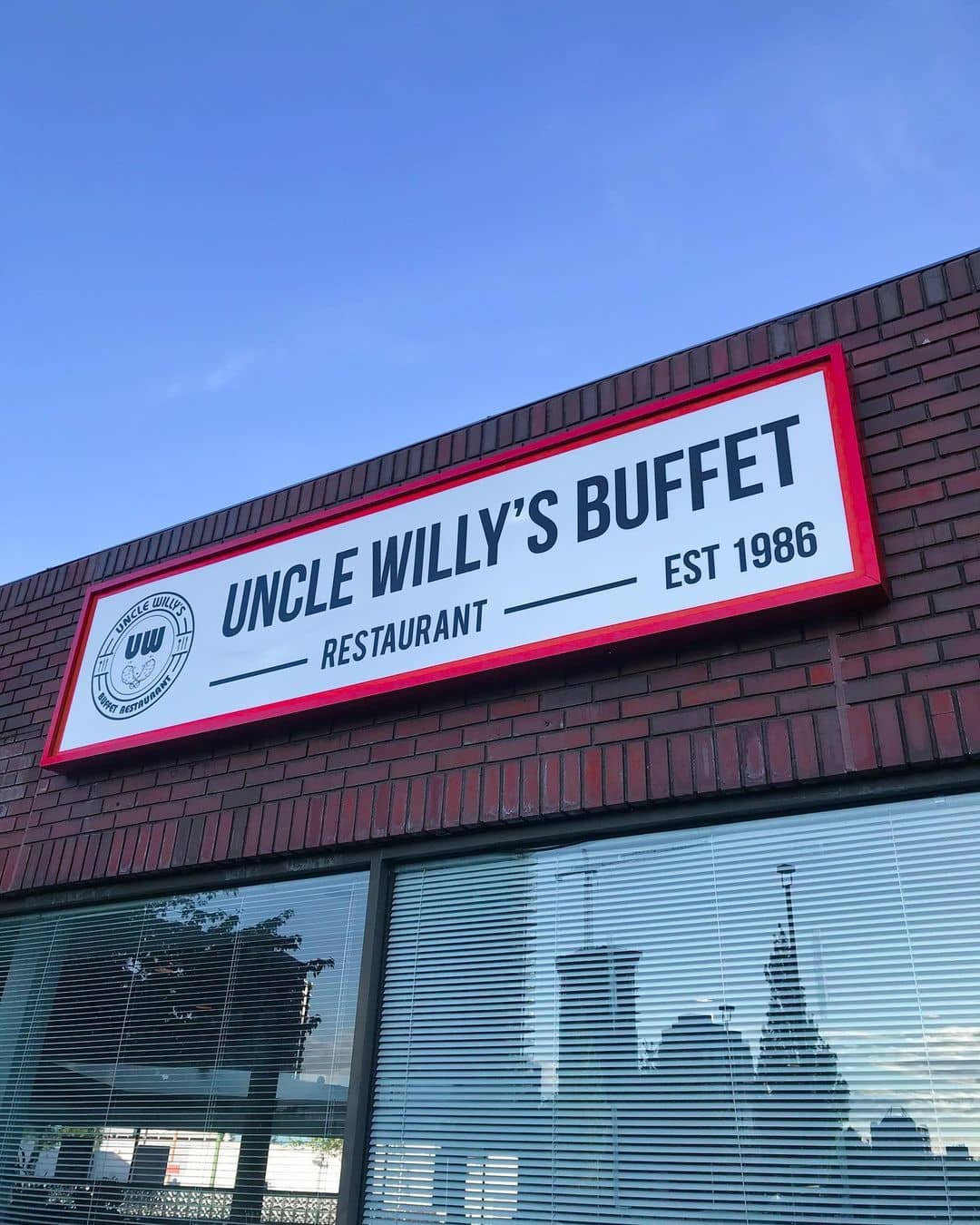 When talking about Vancouver buffets, you can't simply leave Uncle Willy's out. Established in 1986, they're even older than some of us!
You might be thinking…they serve sushi? Apparently they do.
On Fridays you can find sushi on top of their regular offering of fried chicken, shrimp, pasta, wonton, salads, roast beef, and more.
What to order: Rotisserie Chicken, Roast Beef, Mashed Potato
Address: 6411 Nelson Ave #100, Burnaby, BC V5H 4H3, Canada
Website | Instagram | Facebook
Unfortunately, all you can eat sushi in Vancouver (AYCE in general) is a dying offering. Which makes sense considering the cost of food and rent has increased twenty folds.
So savour as much of the nostalgia and experience as you can with the all you can eat sushi spots still available. And if you're looking for sushi restaurants that are at the top of the taste and service charts, consider checking out our best sushi restaurants in Vancouver list.
The following two tabs change content below.
Latest posts by Noms Magazine (see all)