This article includes affiliate links where we may get a small commission if you use our link. No extra cost is added on and all funds will be used to support our team and content.
Located in the center of Vancouver, the VanDusen Botanical Garden is rightly described as a hidden gem by travelers, owed to the vast 55 acres of awesomeness. The Garden was opened in 1975, on a former golf course, which was lobbied by a group of gardening enthusiasts who created the Vancouver Botanical Garden Association (VBGA). Today, the VanDusen Botanical Garden is jointly operated by the VBGA and the City of Vancouver Board of Parks and Recreation and is one of the most popular attractions in the city.
The Garden is popular for many of its favorite spots, including the stone garden, the Elizabethan hedge maze, and Laburnum Walk, which is the most photographed area of the whole 55 acres.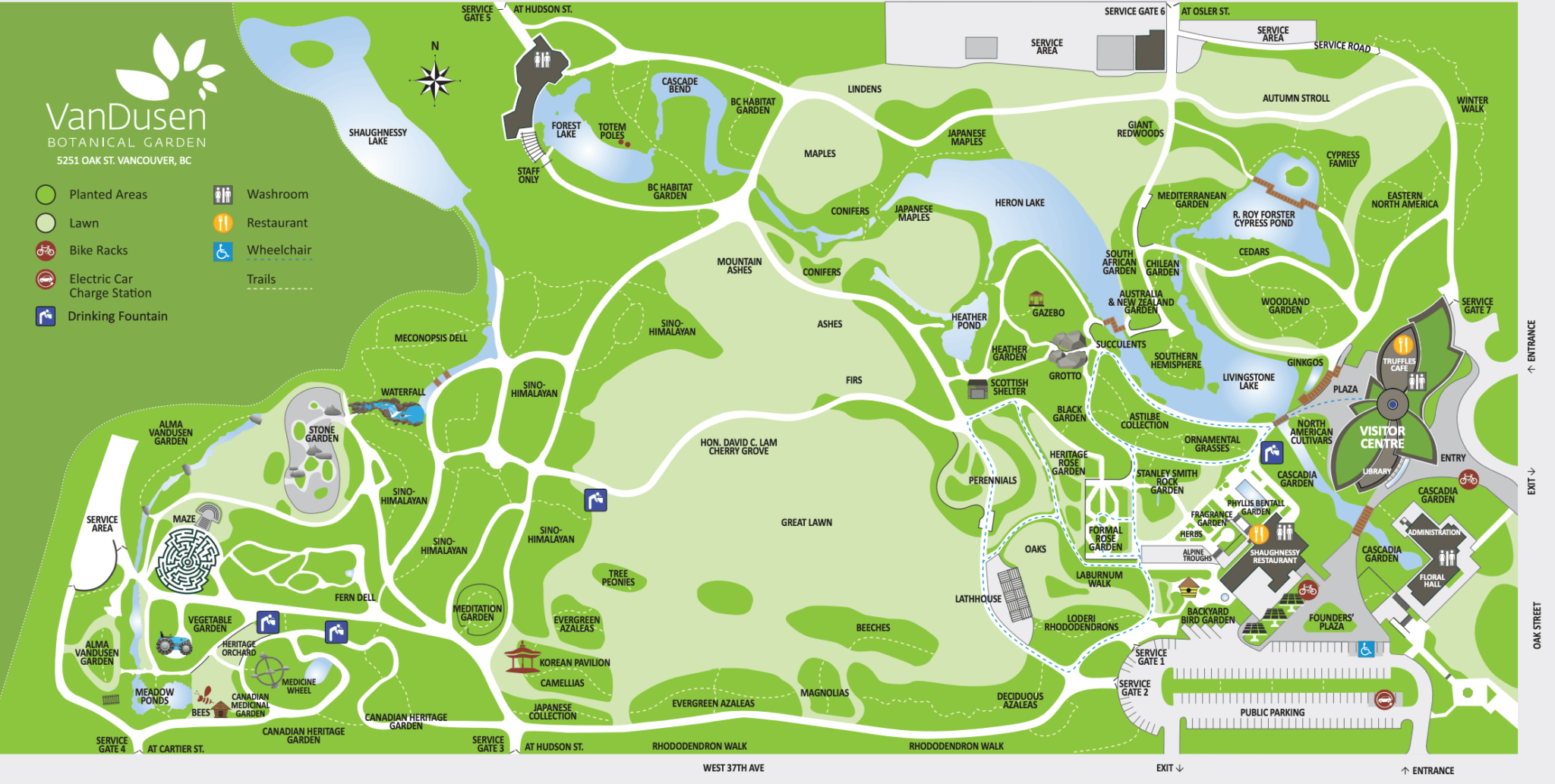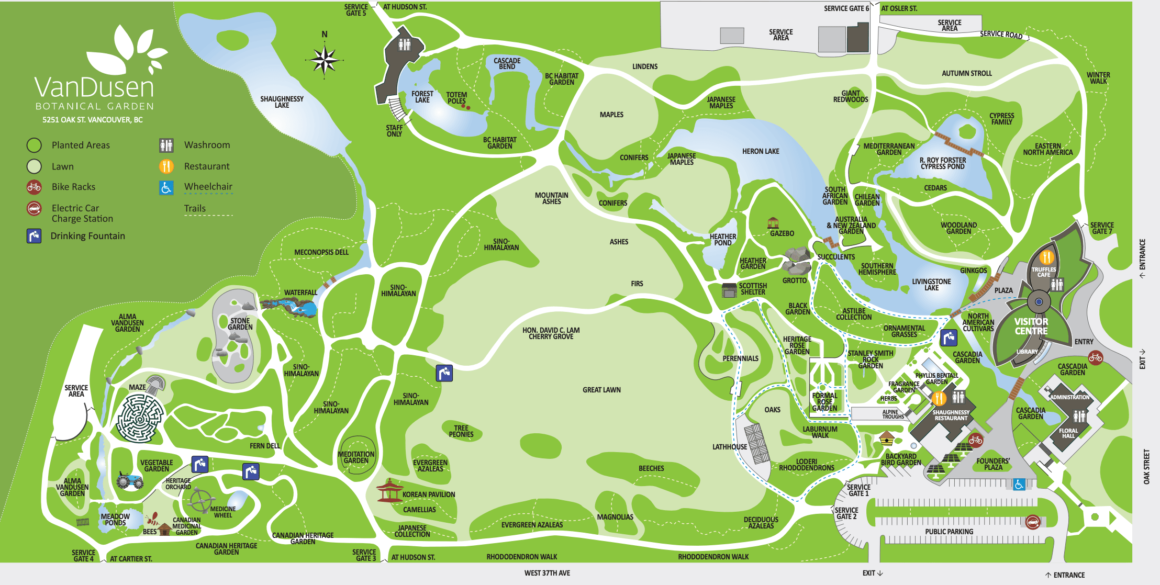 What Is Van Dusen Famous For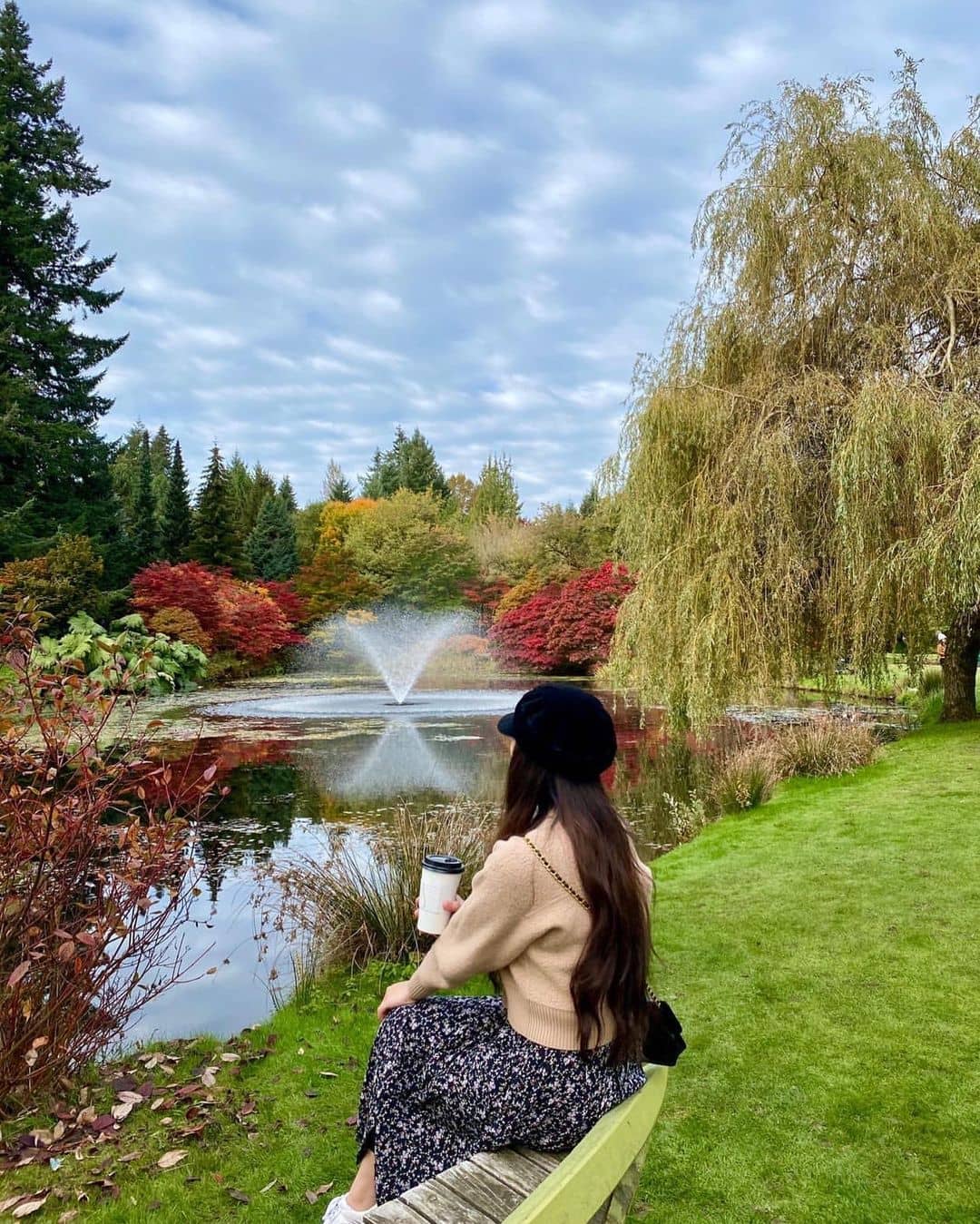 VanDusen Botanical Garden takes pride in being the home for more than 8000 taxonomic groups from across the world, and the plant species and varieties represent six different continents.
What To Do & See At Van Dusen
Located in the heart of Vancouver, this 55-acre sanctum attracts visitors, both local and international, by offering a wide variety of amazing spots and things to see and do.
Go On A Self-Guided Tour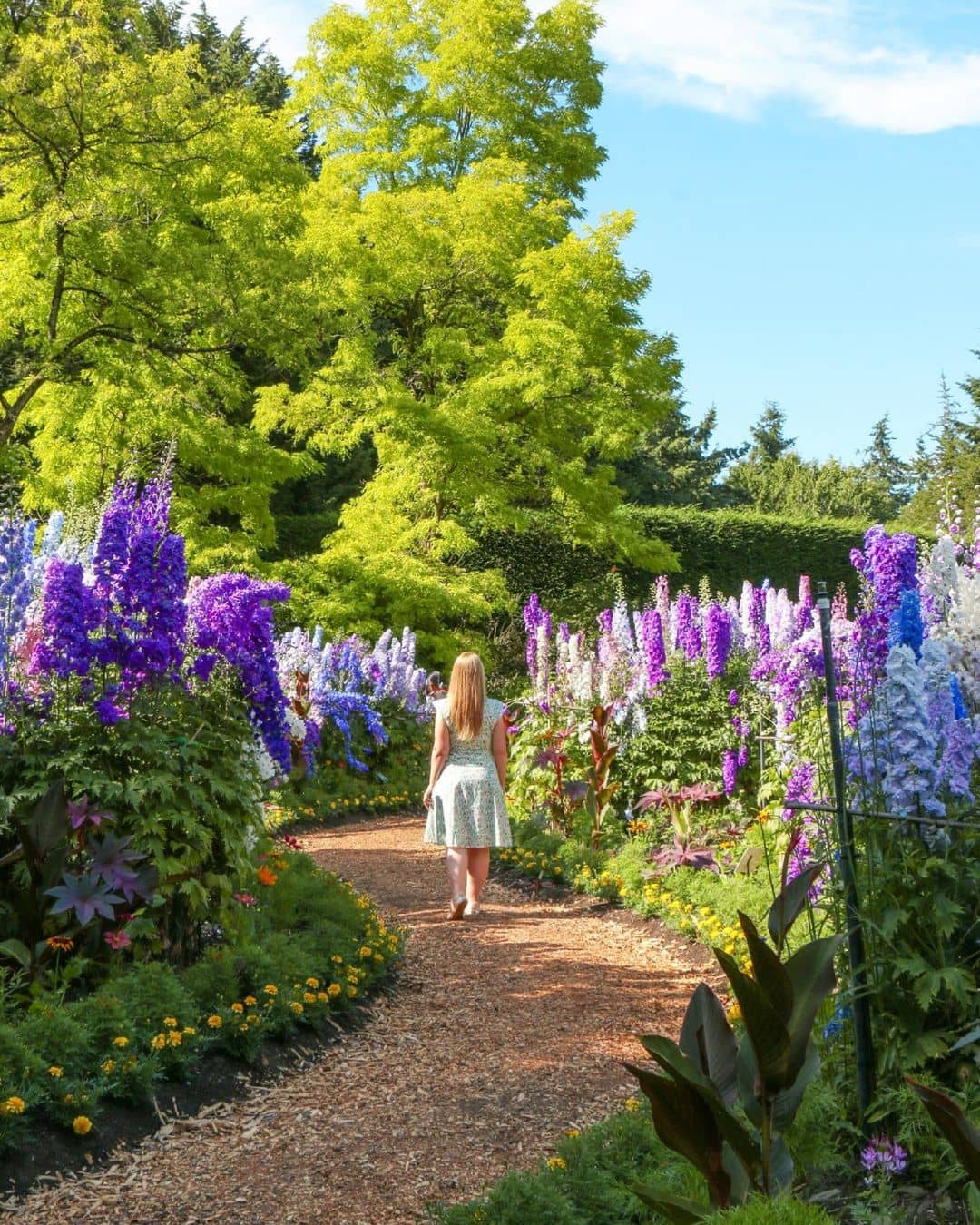 Explore the gardens by following a self-guided tour created by Van Dusen's volunteers. Each seasonal tour takes you around the garden, introducing you the variety of floral and tree species that is present.
Self Guided Tours:
-Winter 2021: Dressed for Winter
-Sept/Oct 2021: Six Trees (And How They Got That Way)
The Elizabethan Hedge Maze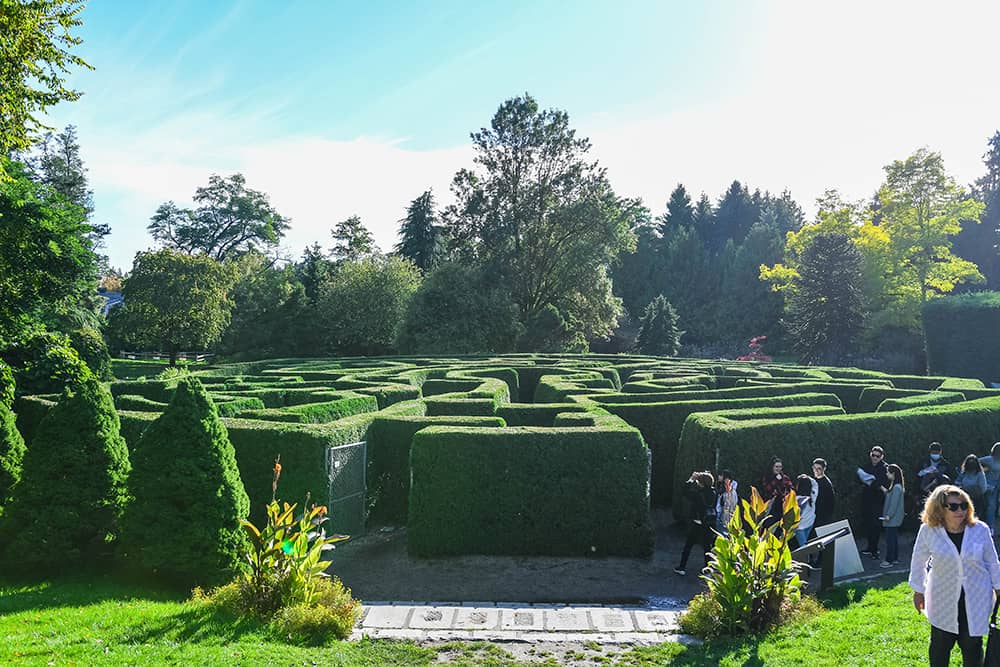 With its origin as a device for entertainment in Renaissance England, the hedge maze has been popular ever since, and the one at VanDusen Garden is certainly built for the adventurers at heart. Made of 3000 pyramidal cedars – Thuja occidentalis 'Fastigiata' – a hedging/screening plant, this Elizabethan maze is perhaps the most popular attraction within the Garden. For the less adventurous visitors, there is an observation terrace from where they can view the maze.
Dine at the Shaugnessy Restaurant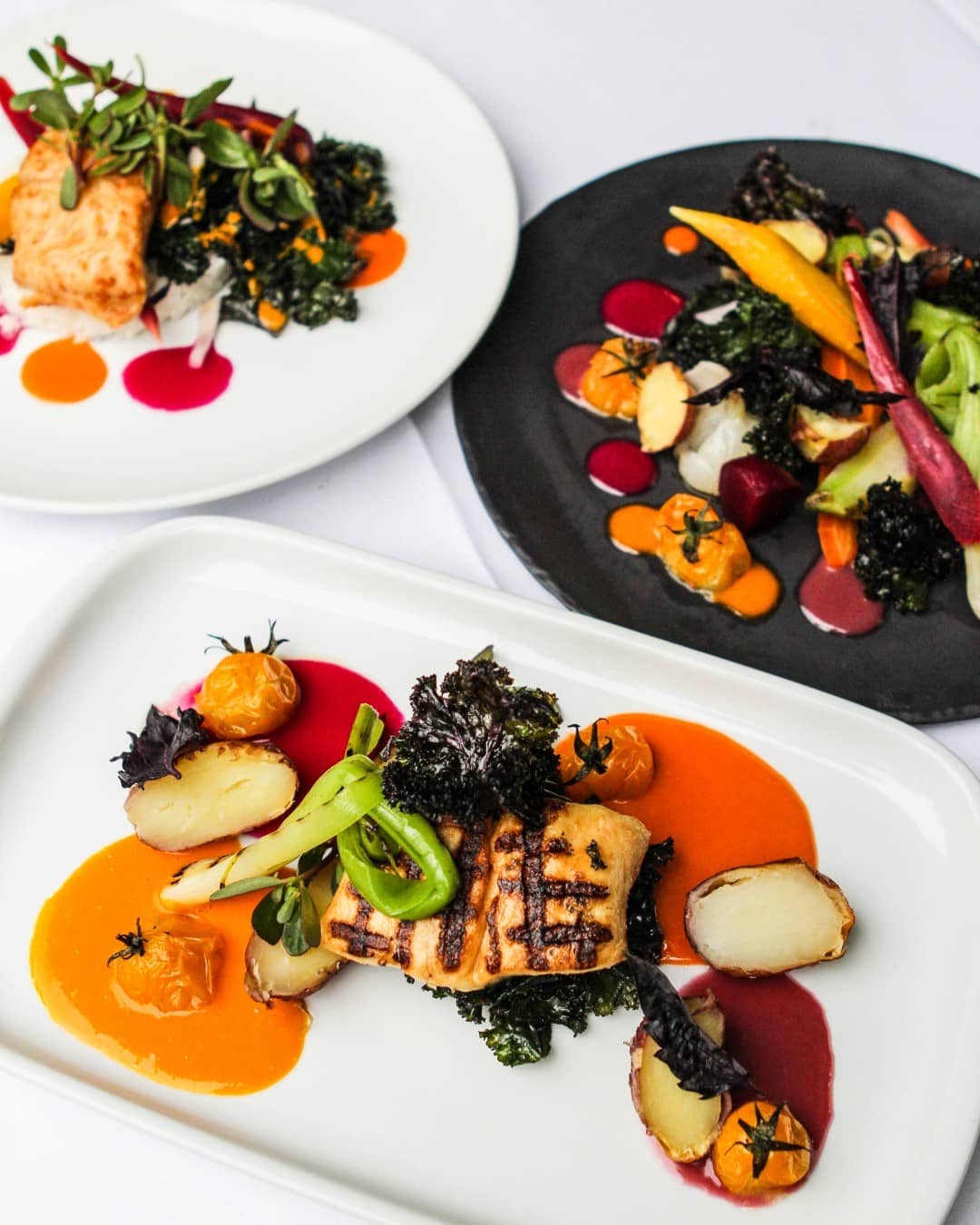 Set in VanDusen Botanical Garden, Shaughnessy Restaurant has been operating since 1984 (initially named Sprinkler's Restaurant), and is one of Vancouver's must-visit dining destinations and remnant restaurants.
It is also a really popular restaurant during spring and summer to host wedding banquets and ceremonies.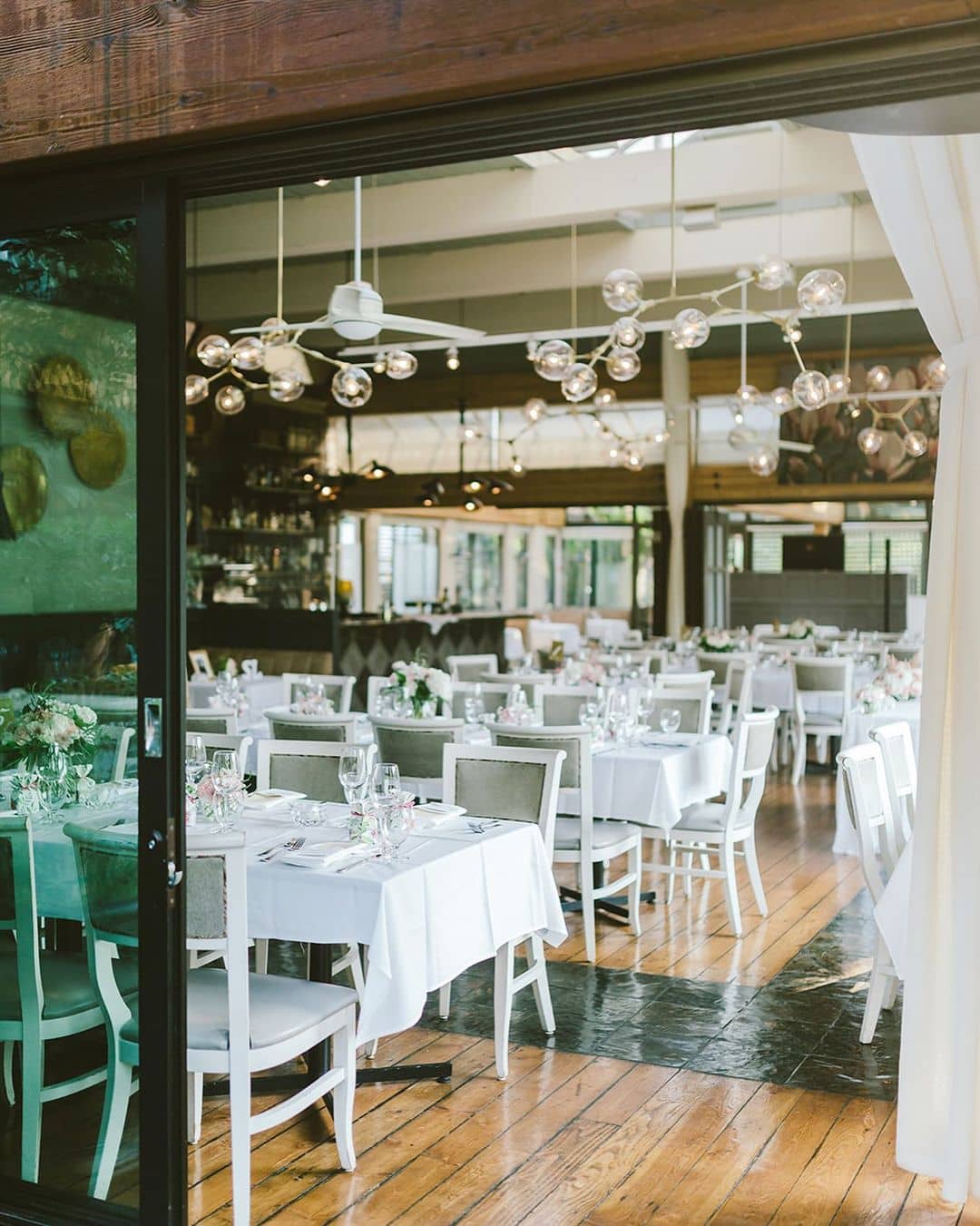 The restaurant's innovative menu features "elevated comfort classics", and many of the dishes here are made using fresh produce sourced not just from local vendors, but also harvested directly from VanDusen Garden.
It's not just the food that is phenomenal here, but the whole ambiance of the room! The interior is designed to be airy and intimate, with natural wood accents, white gravels on the walls, skylights, and lush greenery. For a closer-to-nature experience, dine-in on their outdoor covered patio, overlooking the beautiful and lush VanDusen Garden and the North Shore mountains.
Cherry Blossoms In Spring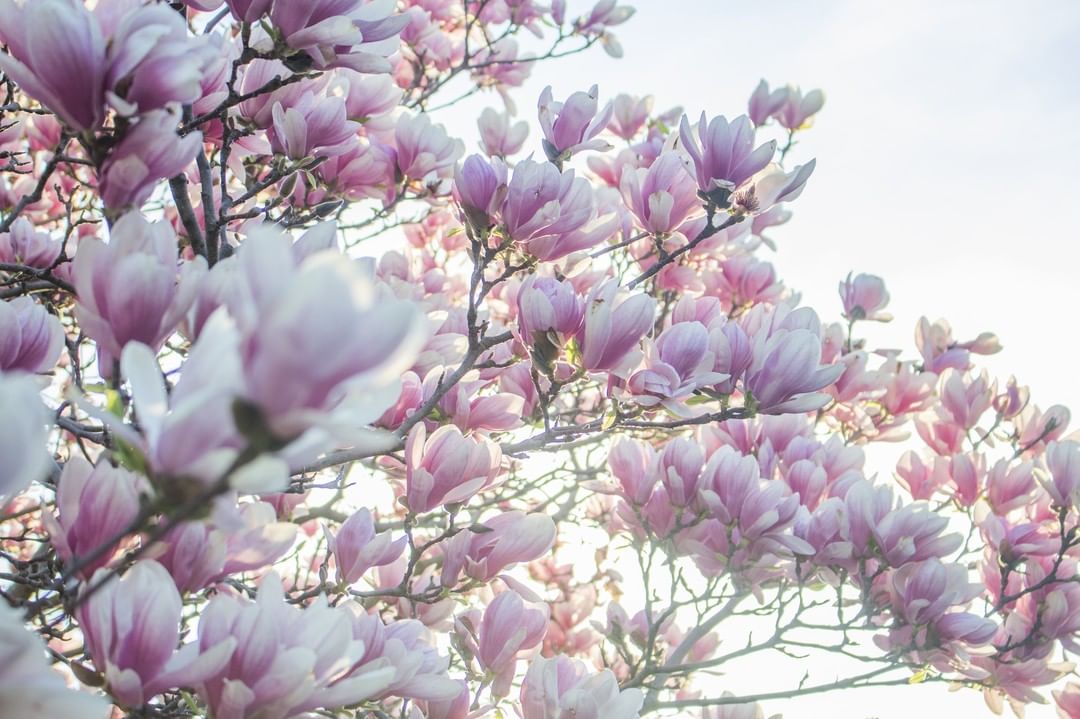 Among the many wonderful things that Vancouver is known for, the cherry blossom season holds a strong place, so strong that the season is celebrated with the yearly Vancouver Cherry Blossom Festival. And one of the most beautiful places in the city where you can enjoy and experience the amazing view is VanDusen Botanical Gardens.
Every year, the Garden welcomes the Spring season and cherry blossoms with the Sakura Days Japan Fair, as part of the city's Cherry Blossom Festival. It is a family-friendly festival that includes various events like tea ceremonies, geisha dances, sake tasting, Japanese food, and more.
While Spring 2022 is between 20th of March and 21st of June, the Sakura Days Japan Fair is scheduled on April 9 & 10, from 10 am to 5 pm.
Festival of Lights In December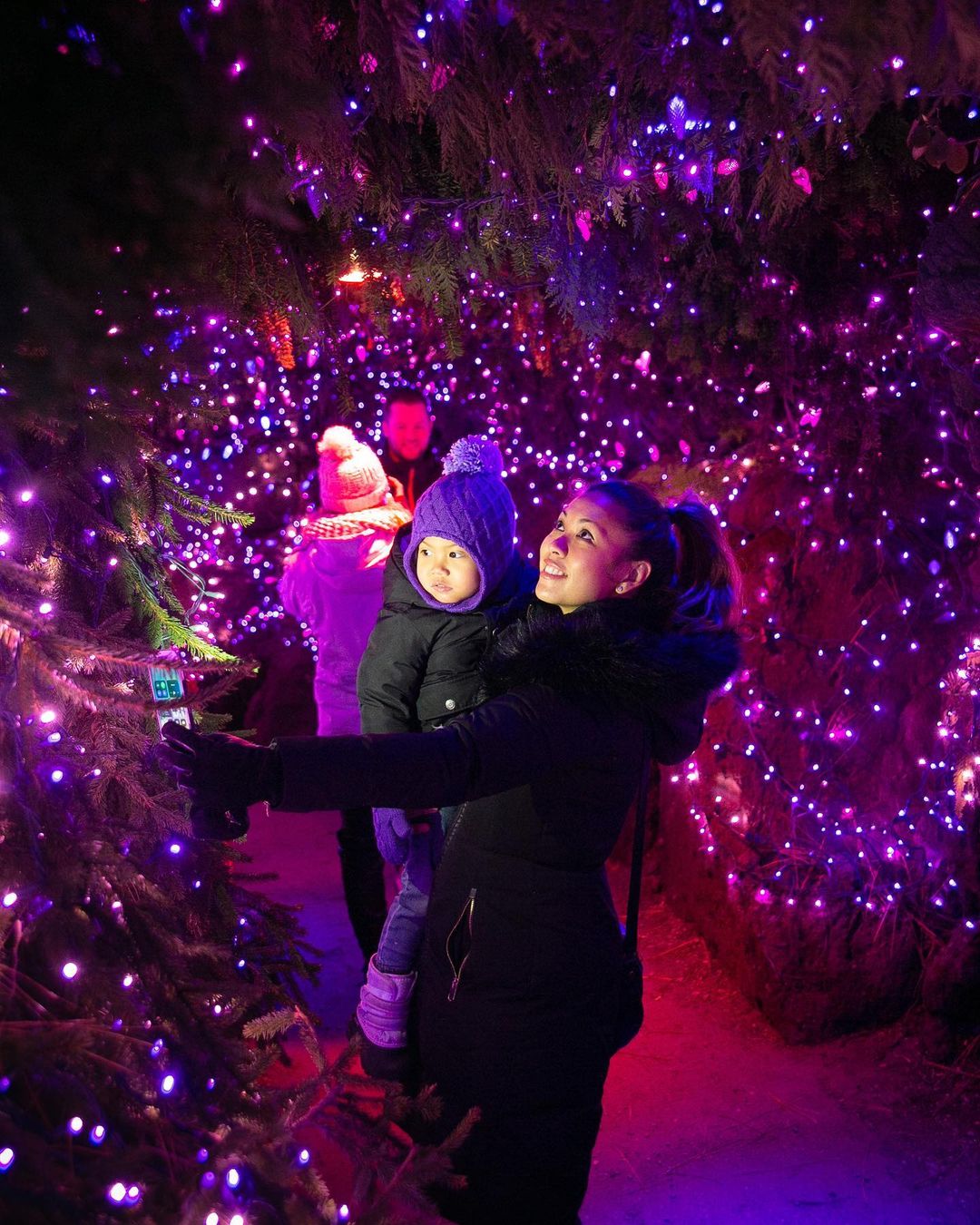 Winter in Vancouver is magical on its own; the season becomes a lot more enchanting at the VanDusen Festival of Lights.
With a million lights adorning 15 acres of the Garden, the venue turns into a magical winter wonderland. From unique light features to themed areas to yummy treats, the Festival of Lights makes for the perfect holiday event for locals and tourists alike.
The Festival of Lights is scheduled between November – January.
Best Time to Visit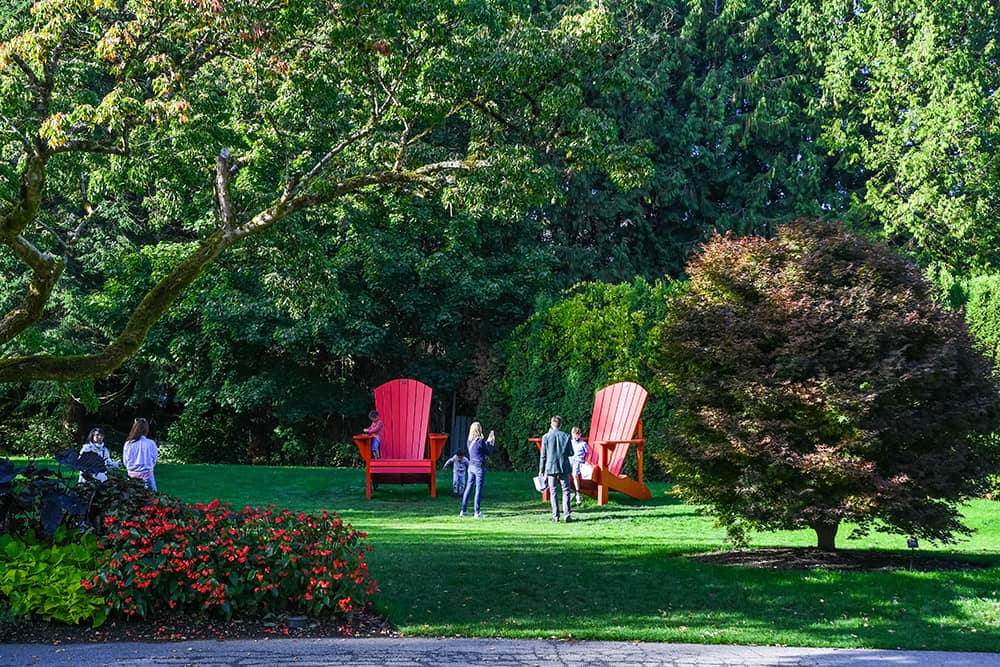 VanDusen Garden has something to offer throughout the year, which means you can visit the attraction any time of the year. However, with beautiful rhododendrons, camellias, and cherry blossoms in full bloom, the Garden becomes a sight to behold during late spring. During fall, when the leaves are changing color, the Garden displays a whole new level of charm.
To know more about the best times to visit VanDusen Gardens, take a look at the Garden's Bloom Calendar.
Cost to Visit
Hours of Operation
| | | |
| --- | --- | --- |
| Months | Days of Operation | Timing |
| January and February | Open daily | 10 am to 3 pm |
| March to October | Open daily | 10 am to 5 pm |
| November and December | Open daily | 10 am to 3 pm |
The Garden will be closed on 25th December
Entry times are available every 30 minutes
Last entry is half hour before closing
Admission Rates
All prices given below are excluding GST
| | | | |
| --- | --- | --- | --- |
| | Winter/Spring | Spring/Summer | Fall/Winter |
| | 01 January to 31 March | 01 April to 30 September | 01 October to 31 December |
| Adult (19 to 64 yr) | $8.40 | $11.70 | $8.40 |
| Senior (65+ yr) | $5.90 | $8.20 | $5.90 |
| Youth (13 to 18 yr) | $5.90 | $8.20 | $5.90 |
| Child (5 to 12 yr) | $4.20 | $5.85 | $4.20 |
| Children 4 yr & younger | Free | Free | Free |
Prices may subject to change
Seniors receive a 15% discount on the admission ticket. Requires valid ID
Though entry is free for kids aged 4 and under, tickets must be reserved
What to Know Before Visiting
Daytime General Admission tickets must be reserved online for a specific date and time to visit VanDusen Botanical Garden.
Entry to VanDusen Festival of Lights requires separate tickets, which can be purchased here:
Masks are mandatory indoors at all times, except for kids under the age of 5.
Some facilities and events, including the VanDusen Festival of Lights, require visitors to provide proof of vaccination.
Members do not have to purchase General Admission tickets to enter the Garden, but should have their membership card in hand to scan the same in the Visitor Centre.
Parking Lot
Parking is free for the visitors of VanDusen Botanical Garden. The Garden's parking lot is located on West 37th Avenue, next to Oak Street. Drop-off loop is also available at the front entrance of VanDusen Garden.
FAQ
How long does it take to walk through VanDusen Gardens?
The VanDusen perimeter walk covers a circular route, which is 1.3 km in terms of distance, and would take at least 20 minutes to cover by foot.
How much does it cost to go to VanDusen Garden?
The regular daytime general admission fees for adults to enter the Garden are $8.40 – $11.70.
3. Is VanDusen Botanical Garden worth it?
If you are into gardens, a nature person, or would love to enjoy the changing scenery the Garden offers during different seasons, it is definitely worth it.
Can you picnic at VanDusen?
You can picnic at VanDusen Garden in the summer, during which time take-away picnics will be available at Truffles Fine Foods Cafe at VanDusen.
Truffles' Summer Gourmet Picnic is also arranged every year, in the summer, where visitors can book and enjoy a gourmet 4-course picnic experience at the Garden.
Is VanDusen Gardens pet-friendly?
No, pets are not allowed in the Gardens, with the exception to clearly identified service dogs.
Website | Instagram | Facebook
Where to stay in Downtown Vancouver?
Check out other attractions and exciting things to do in Vancouver:
This article includes affiliate links where we may get a small commission if you use our link. No extra cost is added on and all funds will be used to support our team and content.
The following two tabs change content below.
Noms Magazine
Noms Magazine is a food lifestyle publication based in Vancouver. Our goal is to help you easily find the best food and things to do in the city!
Latest posts by Noms Magazine (see all)