Discover Vancouver's finest bakeries, where sweet treats and artisanal baking combine to offer an unforgettable experience.
Quick recommendations: indulge in the award-winning chocolates and cream puffs at BETA 5 Chocolates or savor the French-inspired pastries at Beaucoup Bakery.
Our curated list of the top 10 bakeries in Vancouver is sure to satisfy your cravings for exquisitely crafted confectionery.
1. BETA 5 Chocolates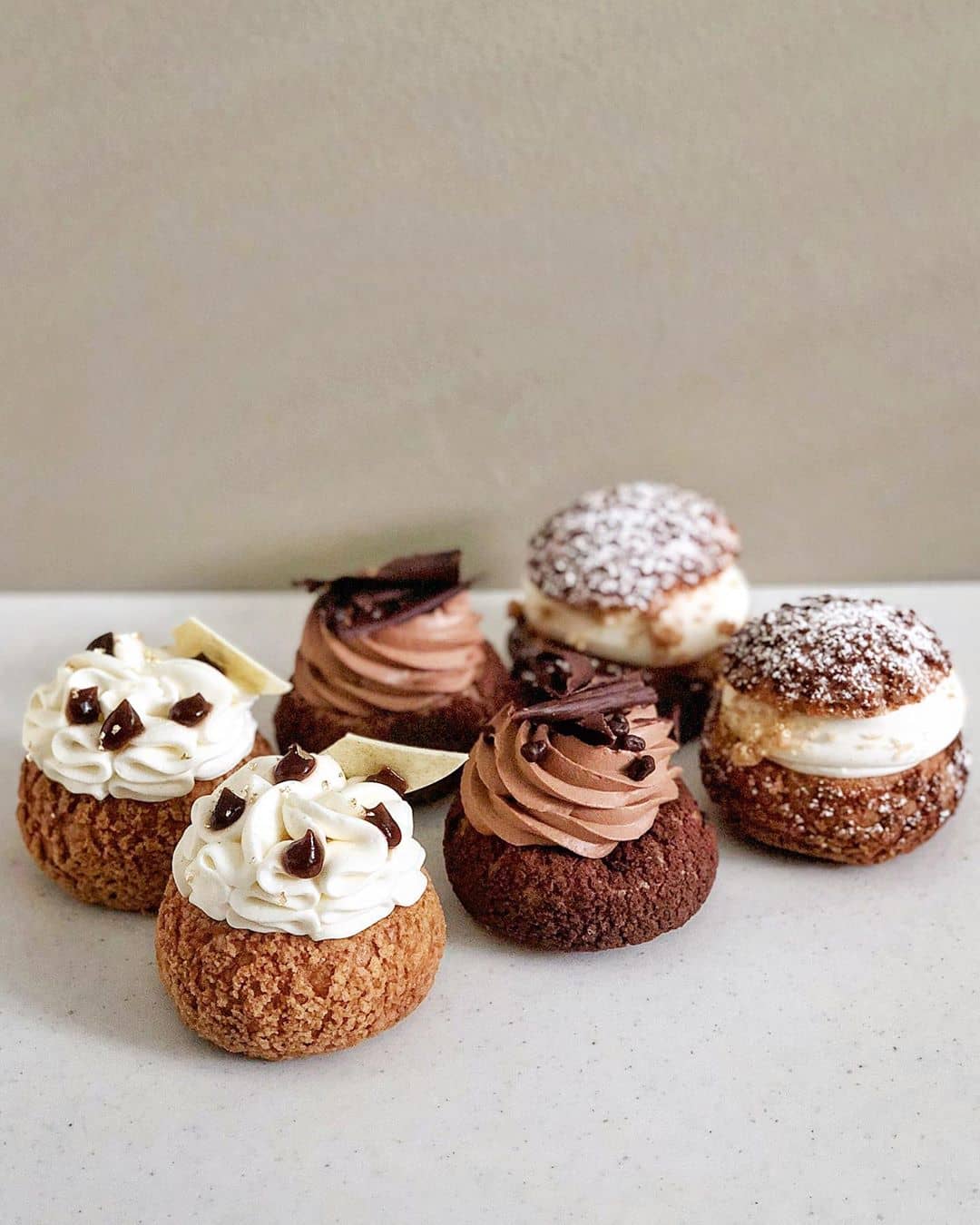 Indulge in the art of confectionery at BETA 5 Chocolates in Vancouver. Celebrated for their award-winning chocolates and creatively designed cream puffs, this bakery offers a wide range of desserts to cater to all tastes.
The cream puffs are particularly noteworthy, featuring light and airy textures with a variety of flavours. Before leaving, grab an assorted box of chocolates, perfect for gifting or a personal treat.
Check out our earlier interview with the folks at Beta5 Chocolates, for some more insight into their world of sweet delights.
What to order: cream puff, ice cream sandwiches, assorted chocolates
Address: 409 Industrial Ave, Vancouver, BC V6A 2P8
Website | Instagram | Facebook
2. Beaucoup Bakery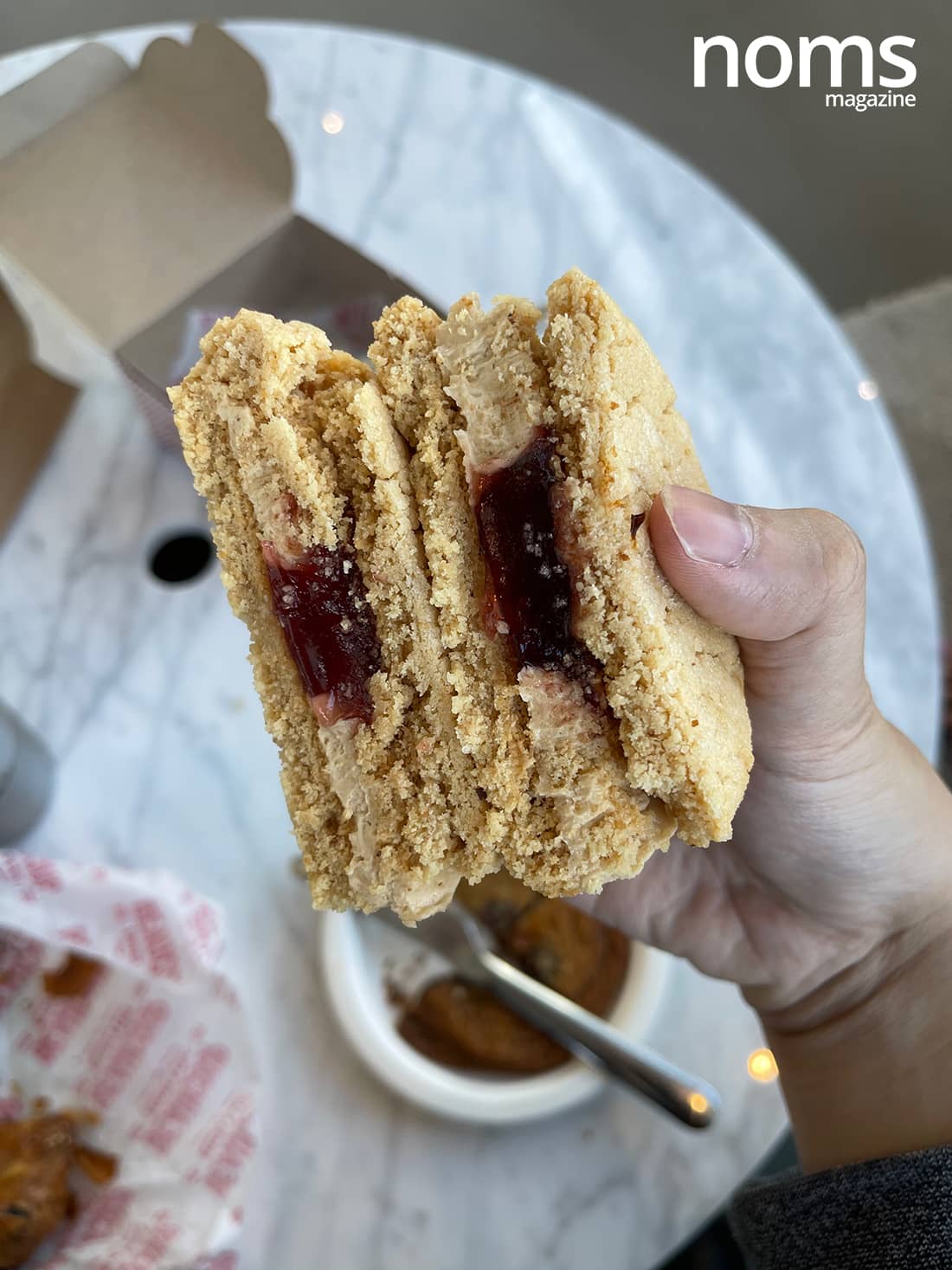 Beaucoup Bakery & Cafe, led by the dynamic duo Jacky and Betty Hung, is a French-inspired bakery that shouldn't be missed.
They offer a cozy atmosphere and a selection of exquisite pastries, seasonal tarts, cookies, and decadent cakes. Their croissants are a local favourite, and the bakery also serves delicious sandwiches.
Pro tip: Looking for that perfect gift for the aspiring pastry chef in your life? Grab a copy of Betty's cookbook – French Pastry 101.
What to order: croissants, sandwiches
Address:
-2150 Fir St, Vancouver, BC V6J 3B5
-602 Dunsmuir St, Vancouver, BC V6B 1Y6
Website | Instagram | Facebook
3. Trafiq Cafe & Bakery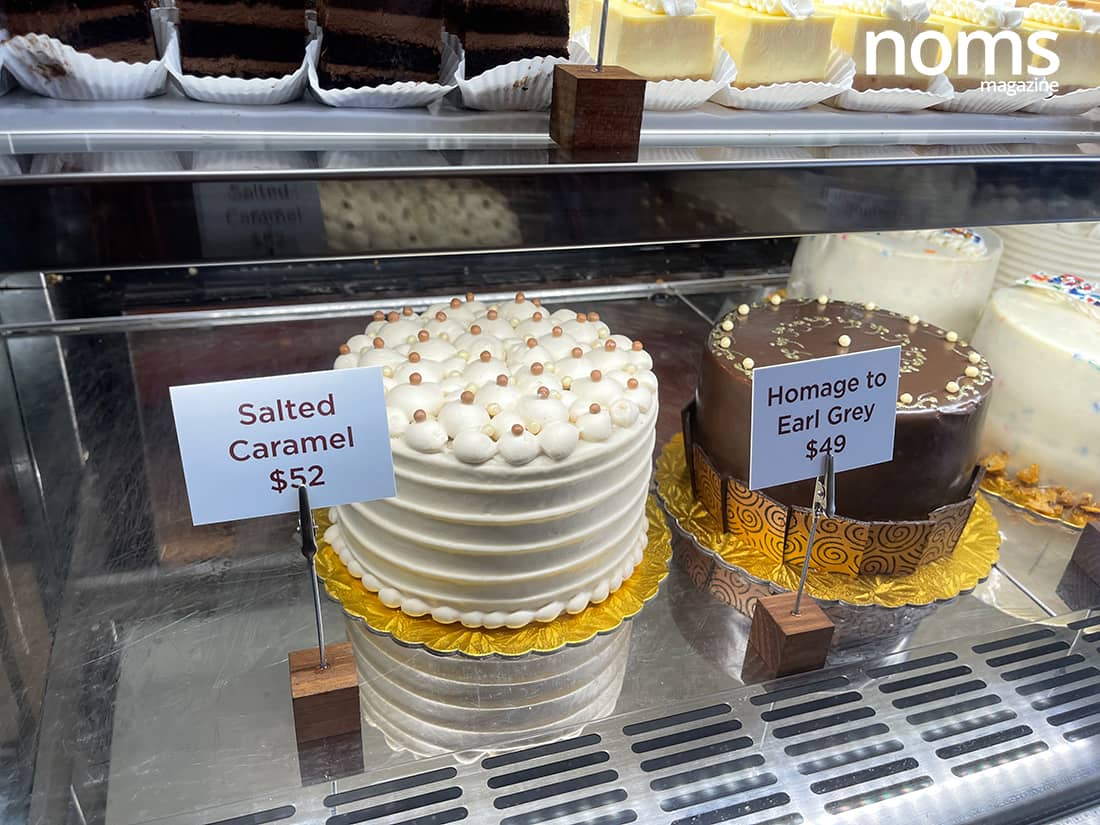 Trafiq Cafe & Bakery in Mount Pleasant is the go-to spot for a pleasant gathering with friends or a solo outing. This delightful cafe serves tea, coffee, and an array of sweet treats, including cakes, cookies, and croissants.
Don't miss their signature Schnecken Buns and Salted Caramel Cake. They also offer a light lunch menu with customizable sandwiches, making it a versatile destination.
What to order: Schnecken Buns, Salted Caramel Cake, Lemon Lavender cream cake
Address: 4216 Main St, Vancouver, BC V5V 3P9
Website | Instagram | Facebook
4. Remi Patisserie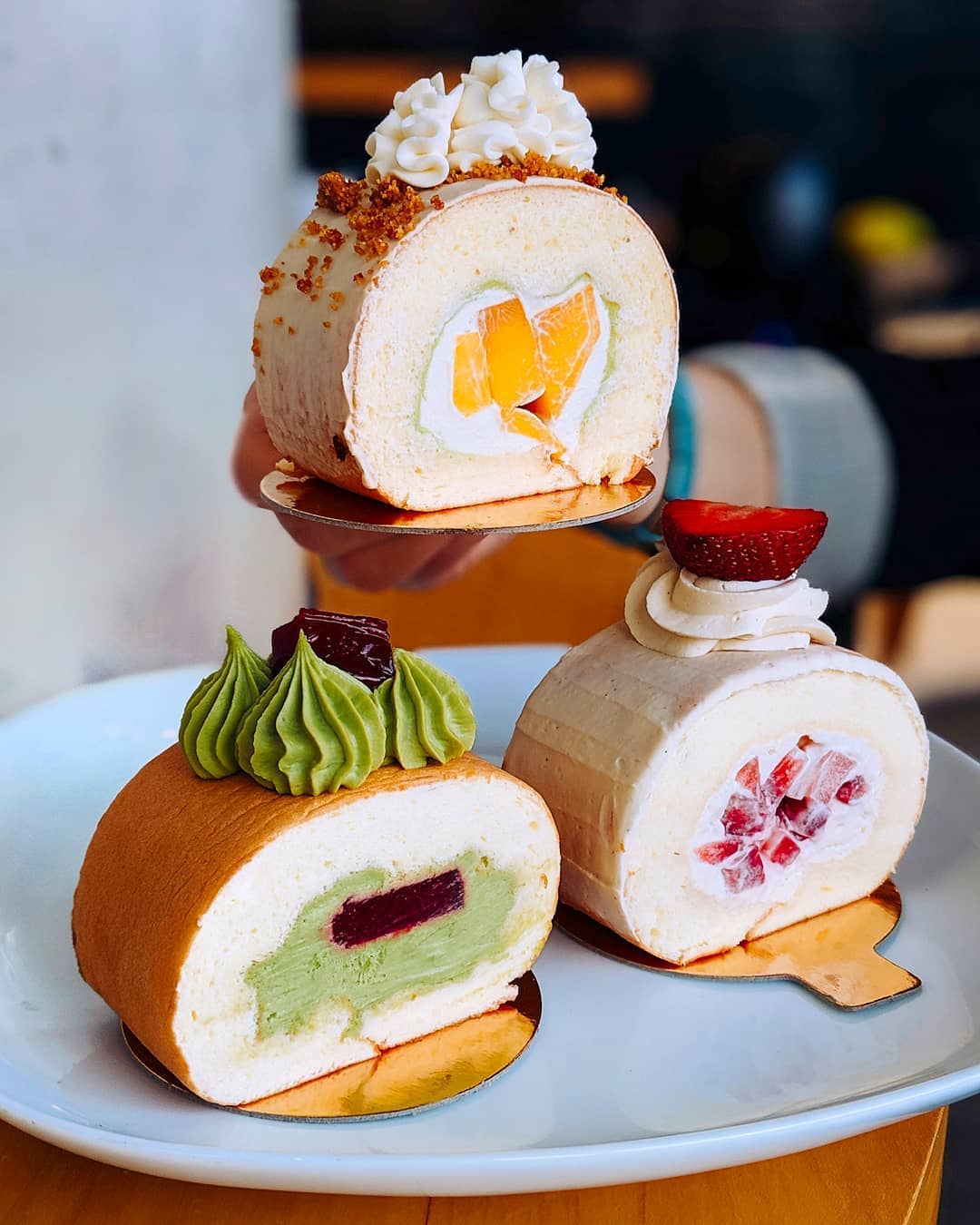 Discover the perfect blend of French and Asian pastry at Remi Patisserie in Vancouver. Chef Remi Ho's love for baking led to this delightful bakery, offering customers a variety of mouth-watering desserts.
Must-try items include the Hojicha Flan, Cloud Cake, and the Thai Tea Roll. The bakery is also popular for its beautifully crafted birthday cakes, ideal for special occasions.
What to order: Hojicha Flan, Cloud Cake, Thai Tea Roll
Address: 511 W 7th Ave #109, Vancouver, BC V5Z 2T5
5. Thierry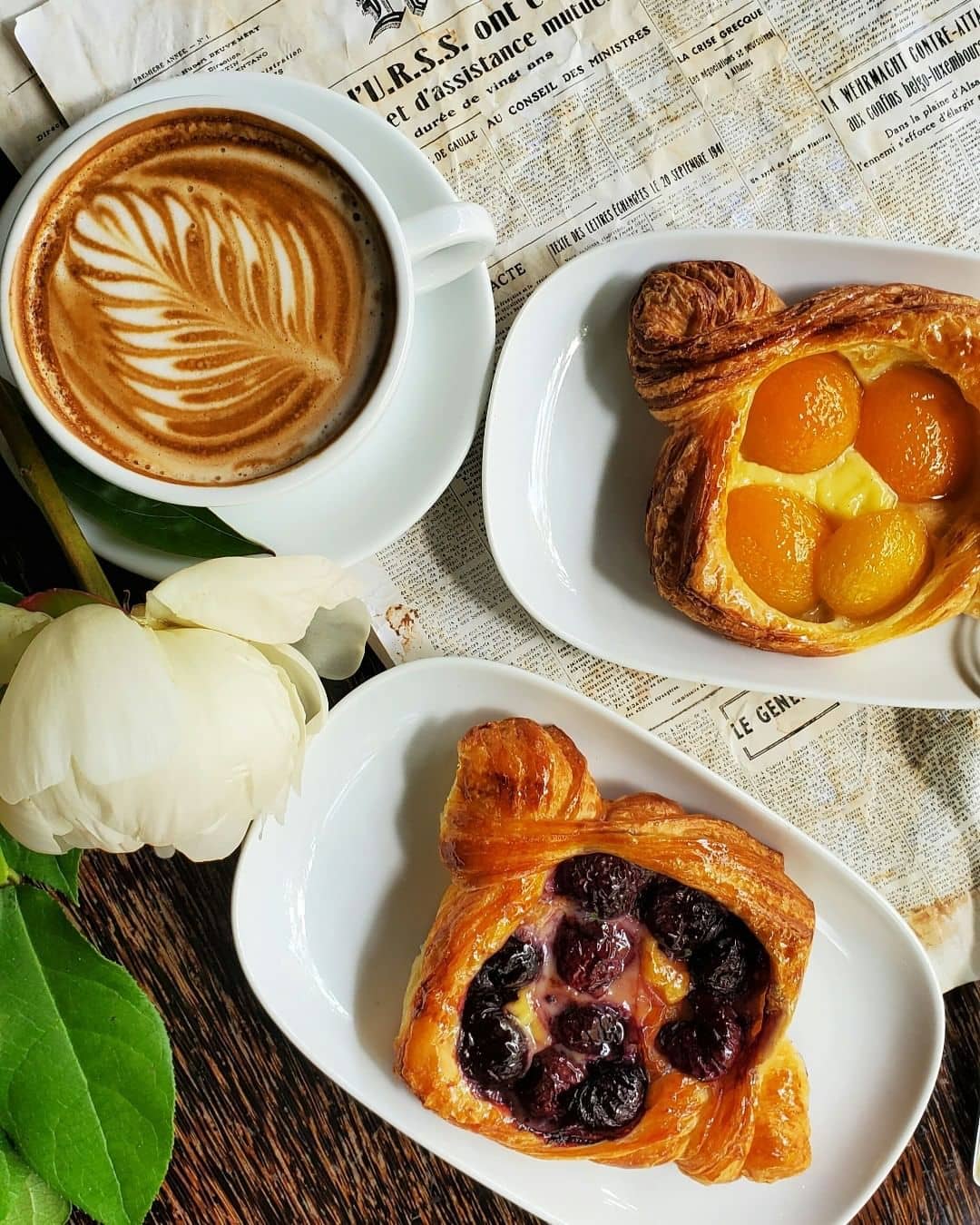 Thierry offers an authentic European bakery atmosphere, perfect for unwinding with coffee and a sweet treat. The staff are prompt and provide helpful suggestions.
Their range of items includes pastries and chocolates, with the Chocolate Marquis cake and Chocolate Trio cake being highlights. These cakes offer a perfect blend of sweetness and richness, making Thierry a haven for dessert aficionados.
What to order: Chocolate Marquis, Chocolate Trio, Fruit Cake, Almond Croissant
Address:
-Downtown Vancouver 1059 Alberni St, Vancouver, BC V6E 1A1
-Mount Pleasant 265 E 10th Ave, Vancouver, BC V5T 4V1
Website | Instagram | Facebook
6. Thomas Haas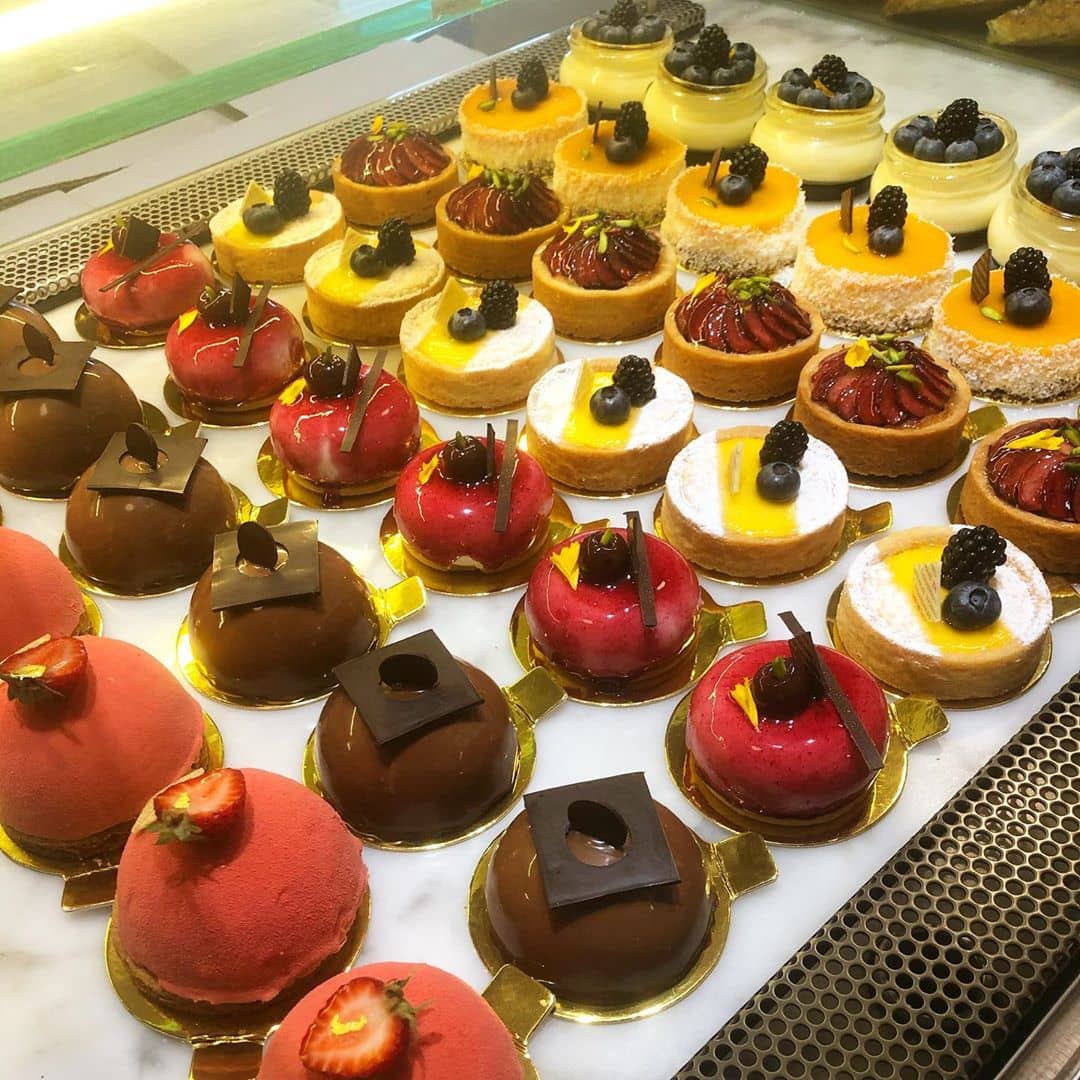 Thomas Haas is a renowned bakery and chocolate shop known for its artisanal approach to sweets. Step into either of their locations to be greeted by the enticing aromas of butter and cocoa.
First-time visitors should try their double-baked croissants and Passionfruit Cheesecake. Their chocolates, each a seasonal surprise, are ideal for gifting or special occasions.
What to order: Double-Baked Almond Croissants, Passionfruit Cheesecake
Address: 2539 W Broadway, Vancouver, BC V6K 2E9
Website | Instagram | Facebook
7. Flourist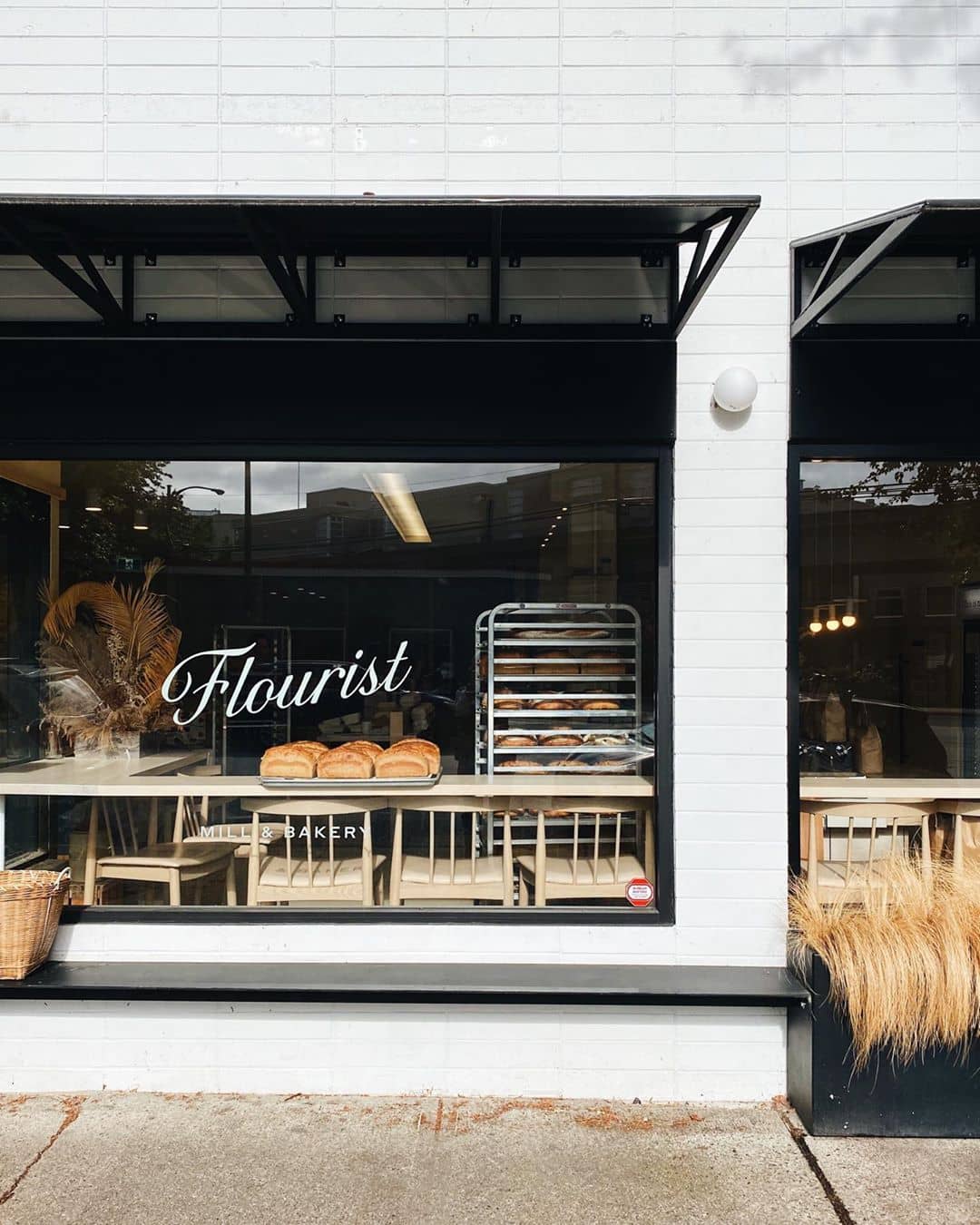 Flourist in Vancouver is a cozy bakery where you can enjoy a peaceful moment with a coffee and a pastry. They offer a wide selection of breads and baked goods.
Each loaf, from crusty baguettes to flaky sourdough, is a work of art. Their pastries, particularly the Best Ever Chocolate Chip Cookie, are exceptional, and they use high-quality, chemical-free flour.
What to order: Baguette, Sourdough Pan Loaf, Best Ever Chocolate Chip Cookie.
Address: 3433 Commercial St, Vancouver, BC V5N 4E8
Website | Instagram | Facebook
8. Livia Sweets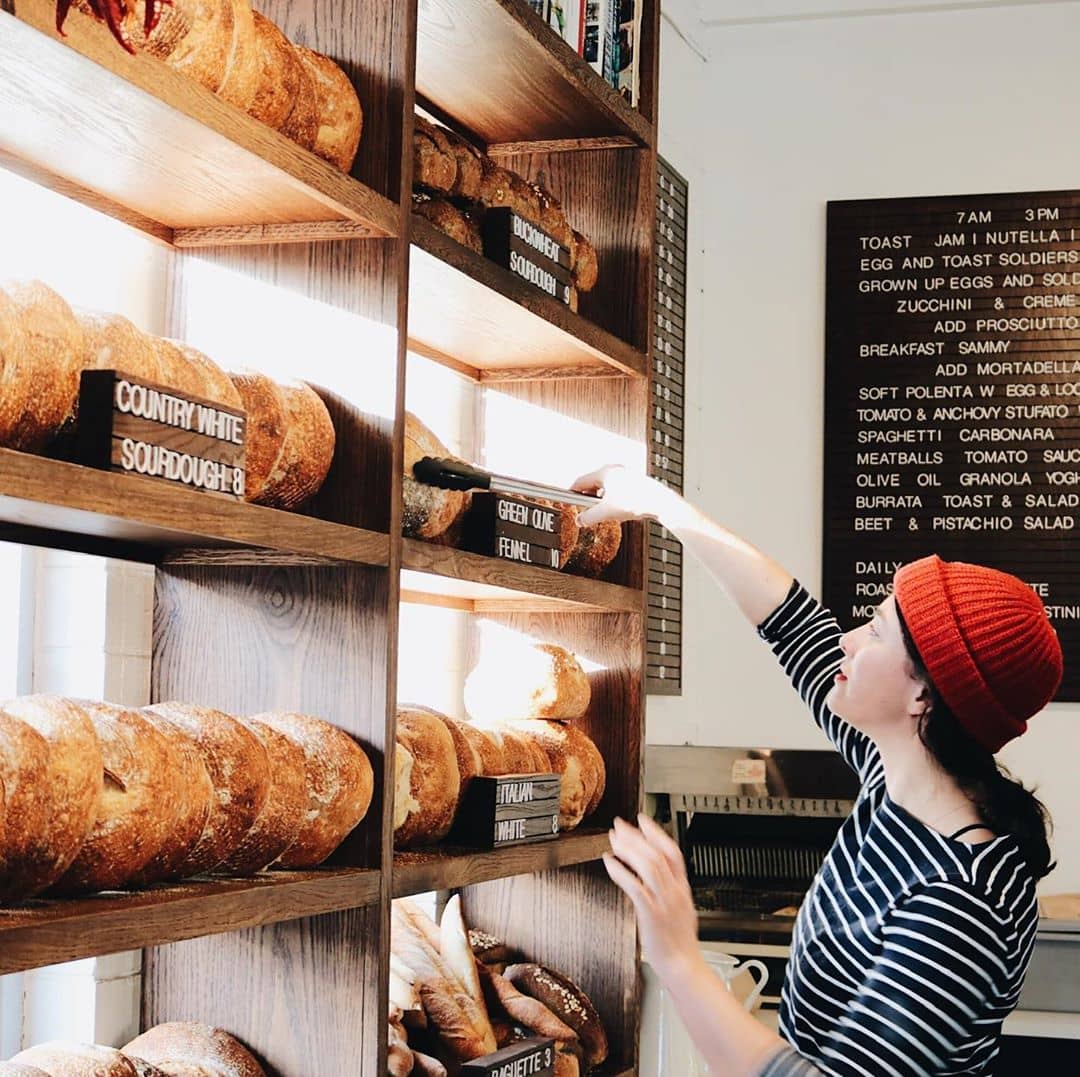 Livia Sweets, located on Commercial Drive, offers a range of baked goods and more, all inspired by their joyful namesake, Nona Livia. Start your day with fresh bakery items or visit for lunch. On weekends, they serve wine and artisanal pasta.
Their sourdough bread, available daily, is a must-try, especially the Lemon Danish. The brunch menu features homemade pasta and sandwiches.
What to order: Daily Featured Sourdough, Lemon Danish
Address: 1399 Commercial Dr, Vancouver, BC V5L 3X5
Website | Instagram | Facebook
9. Lee's Donuts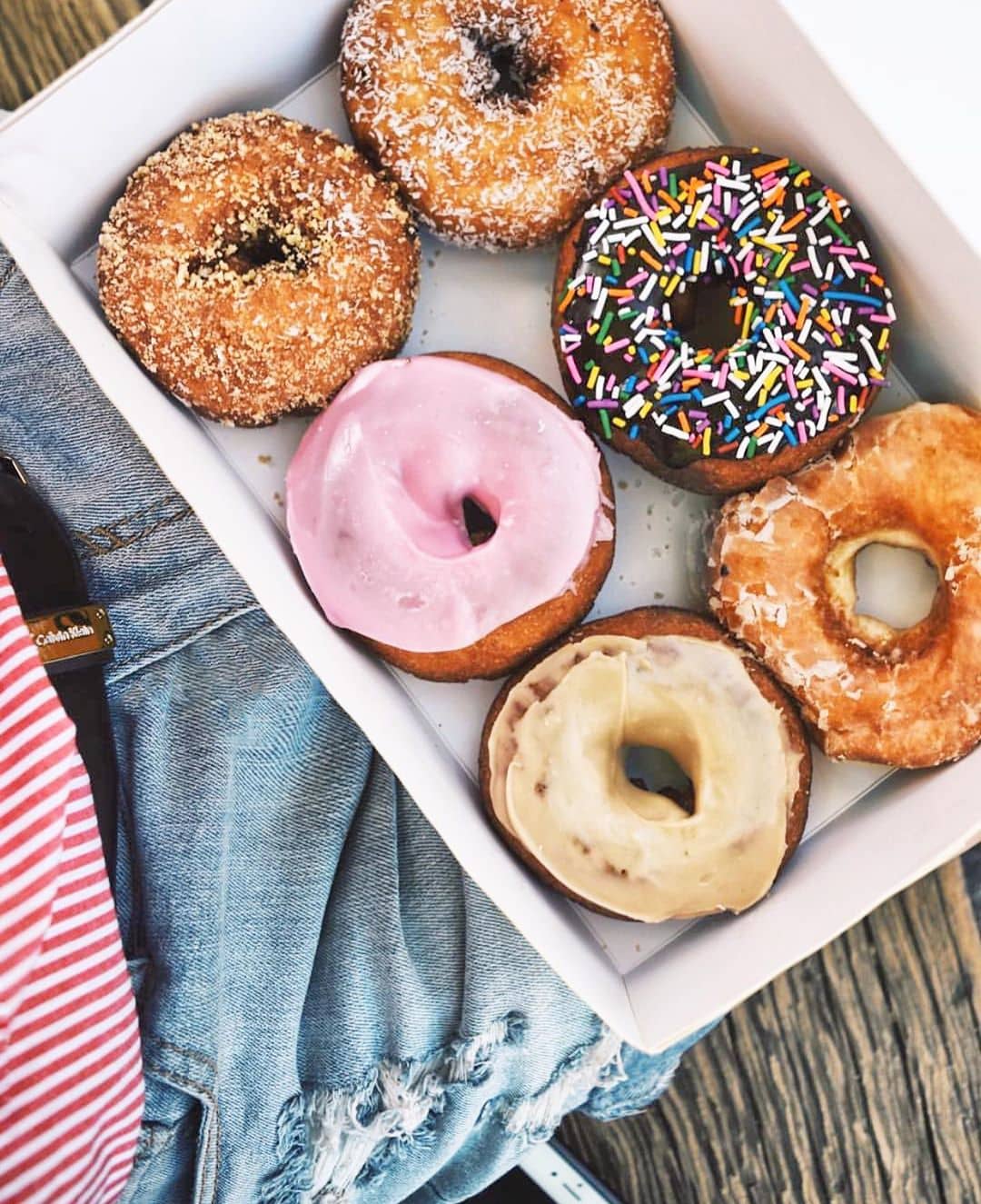 Located in Vancouver, Lee's Donuts is a classic donut shop, famous for its iconic Honey Dip donut. This delicate blend of light, sweet, and fried creates a memorable experience. For those seeking variety, the Jelly Filled donut is a jam-packed delight.
As a popular spot, it's advised to arrive early to ensure you get your hands on these sought-after treats.
What to order: Honey Dip, Jelly Filled, Maple Iced Ring
Address: 1689 Johnston St, Vancouver, BC V6H 3R9
Website | Instagram | Facebook
10. Purebread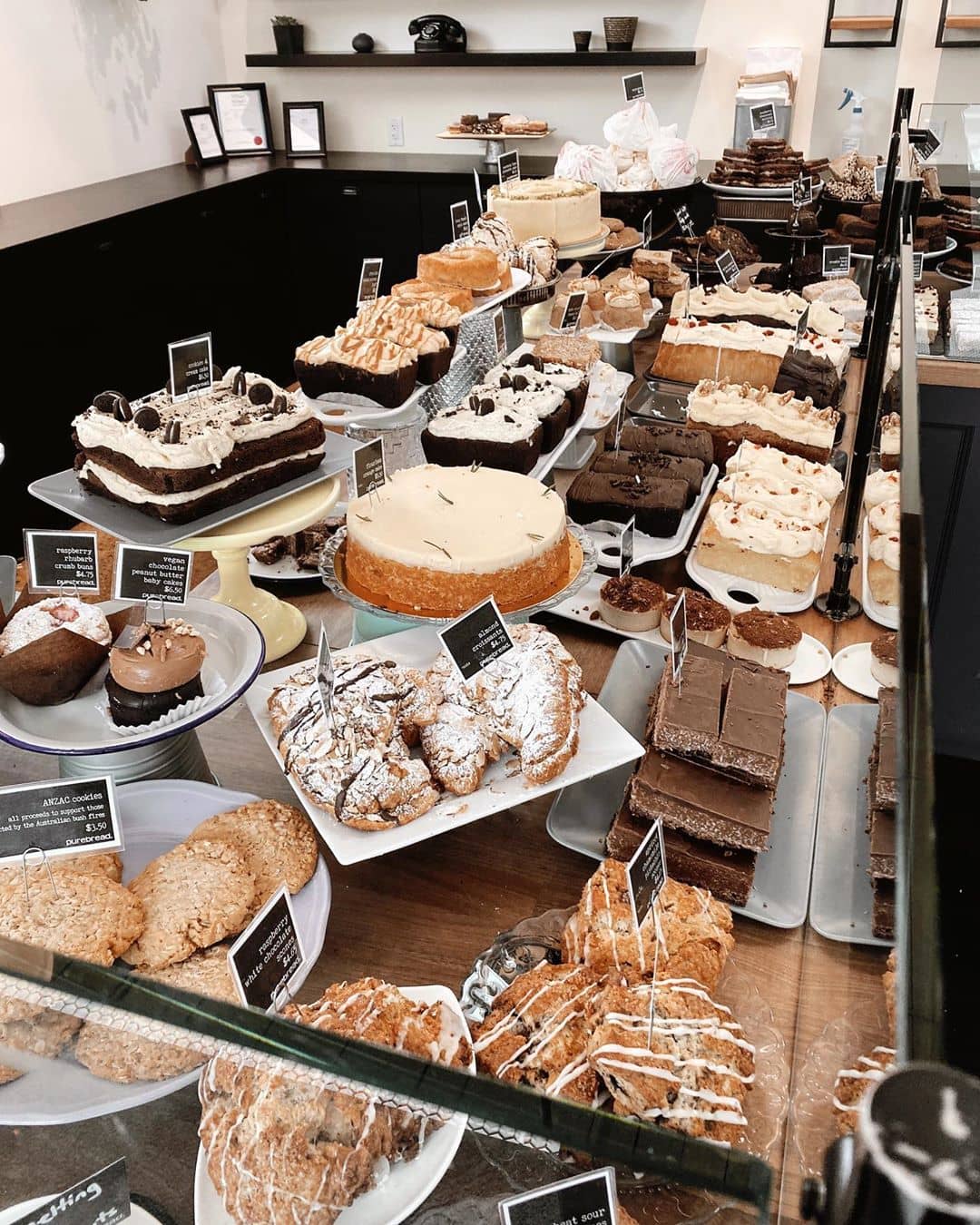 Purebread is a family-owned bakery that offers an extensive selection of baked goods, ranging from oversized cookies to intricate cakes. Their Morning Glory brioche, resembling a luxurious donut filled with vanilla cream and topped with cinnamon sugar, is highly recommended.
Another must-try is the Crack Bar, a buttery and oaty treat. Purebread's commitment to quality makes it a top destination for carb lovers in Vancouver.
What to order: Morning Glory, Crack Bar, Devil's Food Cake, scones
Address:
-Gastown 159 W Hastings St, Vancouver, BC V6B 1H5
-Broadway 5 E 5th Ave, Vancouver, BC V5T 1G7
-West Broadway 2887 W Broadway, Vancouver, BC V6K 2G6
Website | Instagram | Facebook
That's a wrap! We hope you visit some of the bakeries we listed out (and maybe find your favorite one to visit often.)
Looking for more food spots? Well, take a look at our picks of the best restaurants in Vancouver!
How We Create Our "Best" Lists
All Noms Magazine's "best" lists are created using multiple factors and signals to help readers find the best restaurants, things to do, and places to stay at. Some of these factors and signs include personal experiences, correspondence with locals, and compiling experiences from review sites.
Each list is also created to be balanced (in terms of price, cuisine type, ambiance, and more) as possible. This means that the lists are not specifically created in ranking order. You should be comfortable picking from any of the spots on the list and generally have a good time. But of course, YMMV (your mileage may vary) and everyone may have different experiences/palates.