There are few things in life that soothe a person's soul, and sweet sugary confectionery is one of them. Stepping into a bakery and inhaling the warm aromas of bread fresh from the oven, the scents of rich creamy cakes wafting through the air, and eyeing luscious displays of colorful candy is pure music for the true foodie's heart.
As most Vancouverites know, the city is home to exceptionally talented confectioners and bakers. It also boasts some of the best bakeries in the country, and all run by some of the most respected names in the world of confectionery.
To make it easier for you to explore the mouth-watering sweet delights Vancouver has to offer, we took a stroll through town and selected our Top Ten Bakeries to share with you and indulge your sweet tooth.
So, don't wait. Get out there and grab yourself a sugary treat!
*Noms Members are part of our exclusive paid membership. Only food spots we personally recommend are accepted as members. 
10.) Thierry
#downtownvancouver #mountpleasant #popular #awardwinning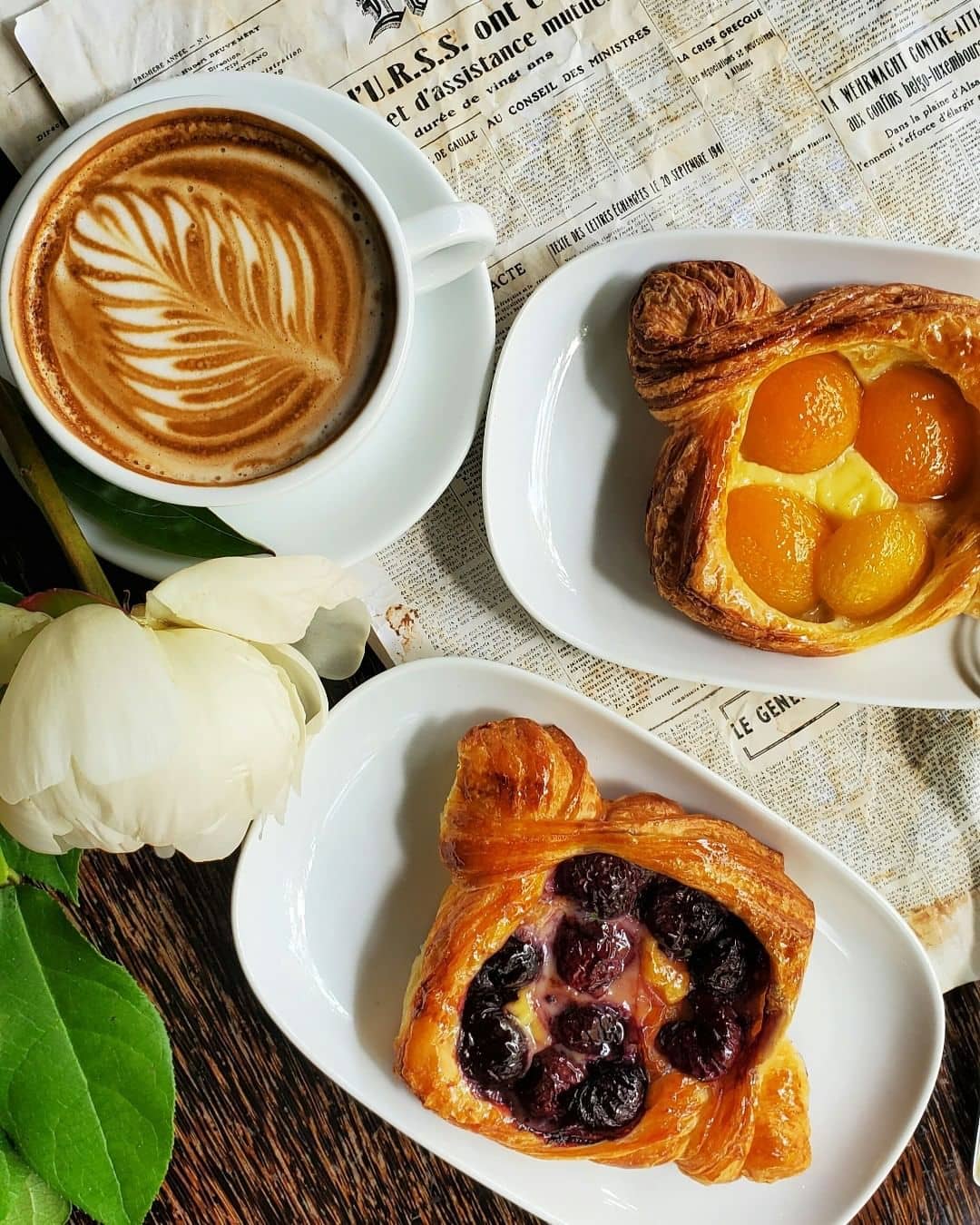 If you want to feel like you've been transported to another continent and into an authentic European Bakery, then step through the doors of Thierry.
This beautiful establishment is pure class and a haven for anyone with a sweet-tooth, and a pleasure for those with an eye for detail.
Renowned maitre artisan Chocolatier and Patissier offers a wide selection of breads and baked goods that will leave you with a lasting impression, so take the plunge and treat yourself to a super-sweet experience.
We highly recommend you try one of their heavenly tarts, which range in flavors like Raspberry, Strawberry Basil, and Blueberry with Vanilla Bean, or indulge in a few of their light and perfectly crisped Macrons, or just a simple and classic Apricot Danish.
ProTip: For the full European experience, stop by their cafe for a classy Soup and Quiche lunch!
What to order: Raspberry, Strawberry Basil, and Blueberry with Vanilla Bean Tars, Macrons, Apricot Danish, Soup, Quiche
Locations:
-Downtown Vancouver 1059 Alberni St, Vancouver, BC V6E 1A1
-Mount Pleasant 265 E 10th Ave, Vancouver, BC V5T 4V1
Website | Instagram | Facebook
9.) Flourist
#commercialdrive #popular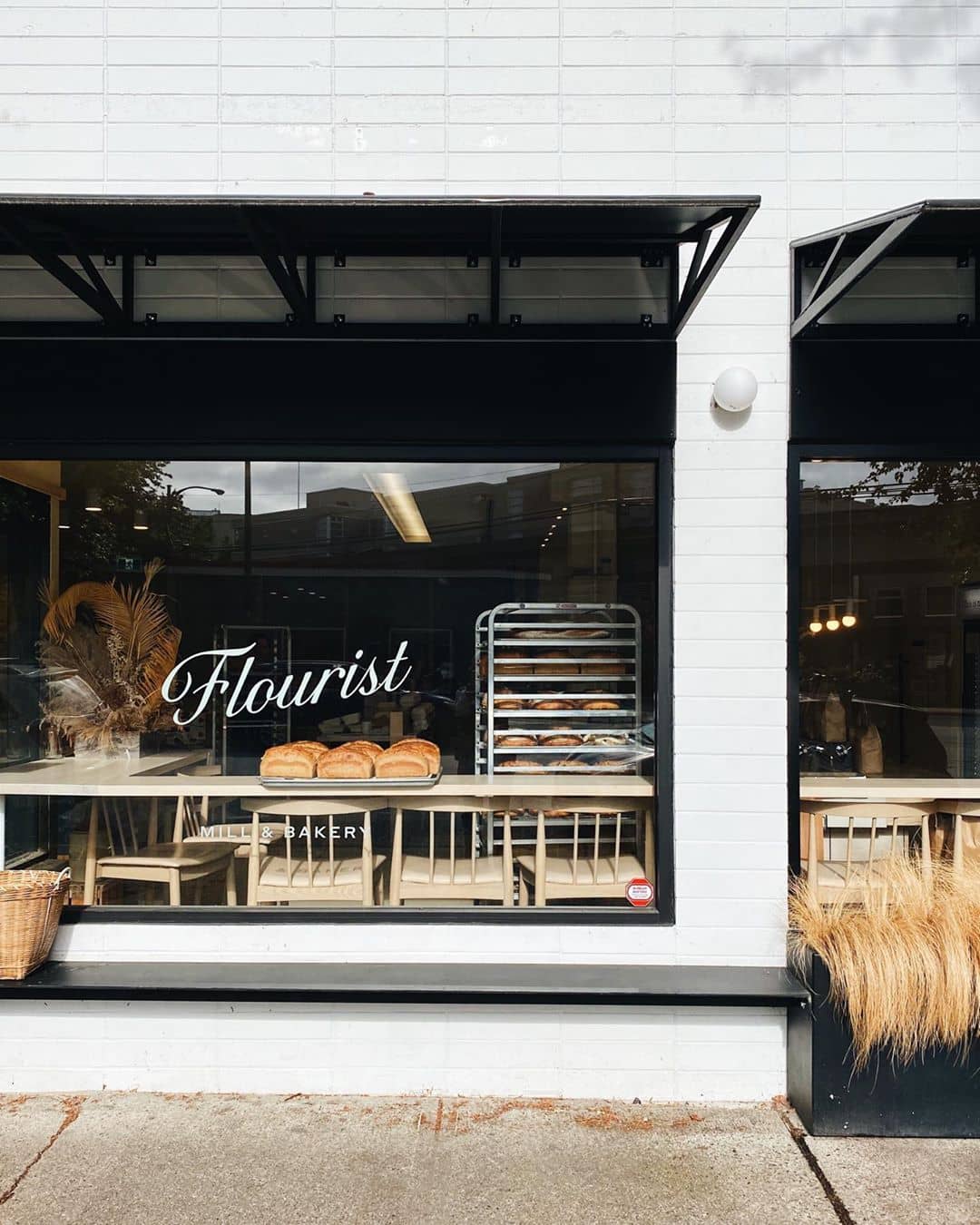 A bakery that isn't just a bakery! Yes, you read that right. From coffee and pastry, breads and grain, to fresh produce and even kitchenware, Flourist is an amazing one-stop shop for all your baking and cooking needs.
You can stop by for a cup of hot coffee and take your time browsing through their vast menu selection of breads and baked goods. Their Brownie Slabs are super popular, the Sourdough Cinnamon buns are to die for, and you cannot miss out on sampling one of their Galettes. You will be hooked!
Stock up on some fresh produce before you leave, and definitely pick up a jar of marinated olives or Feta Cheese, or even some delicious Veggie Burgers for your evening meal.
What to order: Brownie Slabs, Sourdough Cinnamon buns, Galettes, Feta Cheese, Veggie Burgers
Location: 3433 Commercial St, Vancouver, BC V5N 4E8
Website | Instagram | Facebook
8.) Livia Sweets
#commercialdrive #popular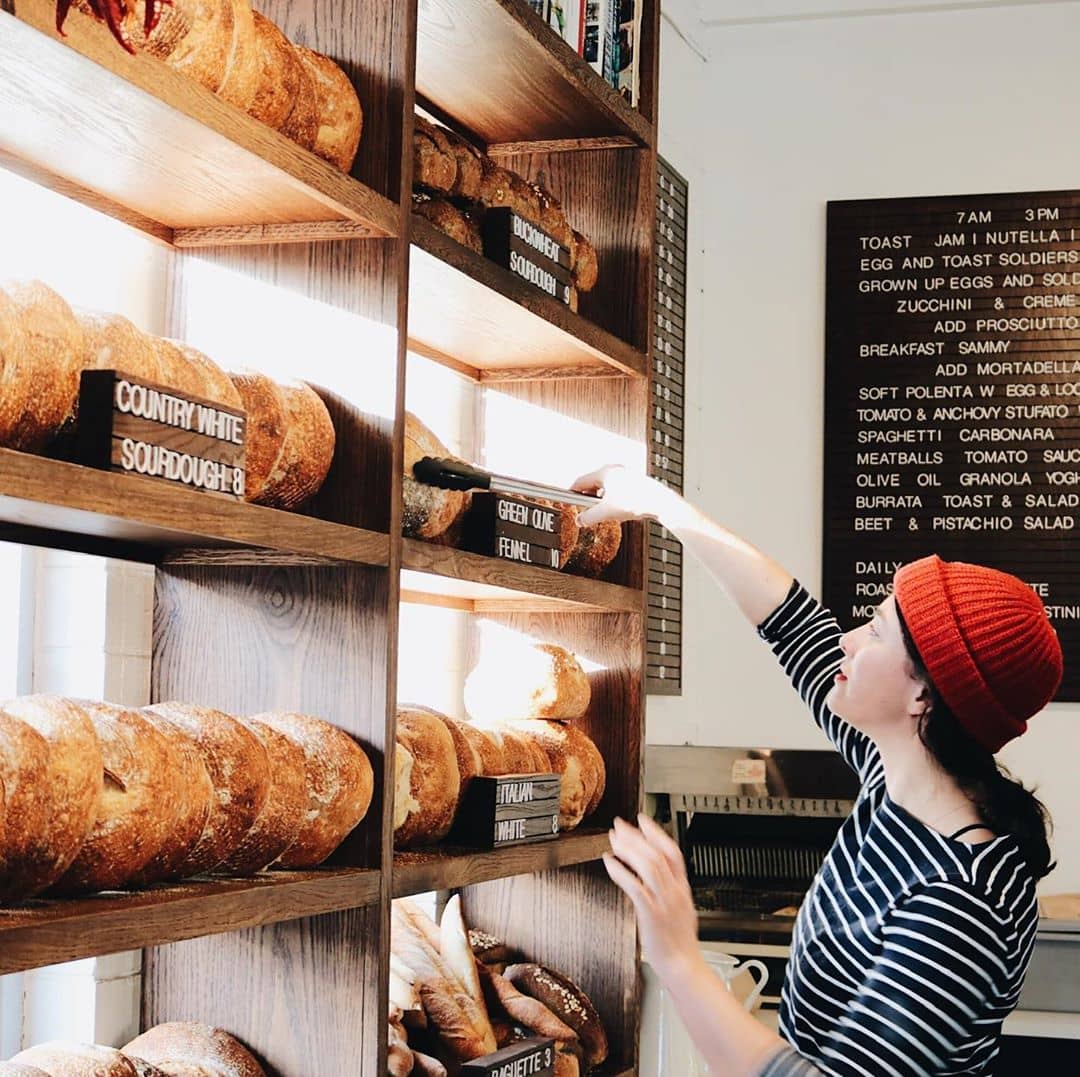 From Sunday suppers to sourdough breads, most Vancouverites looking for a cozy and homey experience know they should head down to Commercial Drive for Livia Sweets. This adorable family-run bakery is named in honor of a beloved grandmother, and carries her love and traditions in every one of their delicious products.
Their pastries are just fabulous, and you'll definitely want to take a big satisfying bite of the famous Cinnamon Danish. The breads are freshly baked and perfect to take home, especially the Italian White Loaf.
Livia Sweets also offers Sandwiches on their menu, as well as Meal Kits, Lunch Boxes, and a Pantry full of delightful jams, preserves, and coffee.
What to order: Cinnamon Danish, Italian White Loaf
Location: 1399 Commercial Dr, Vancouver, BC V5L 3X5
Website | Instagram | Facebook
7.) Thomas Haas
#awardwinning #kitsilano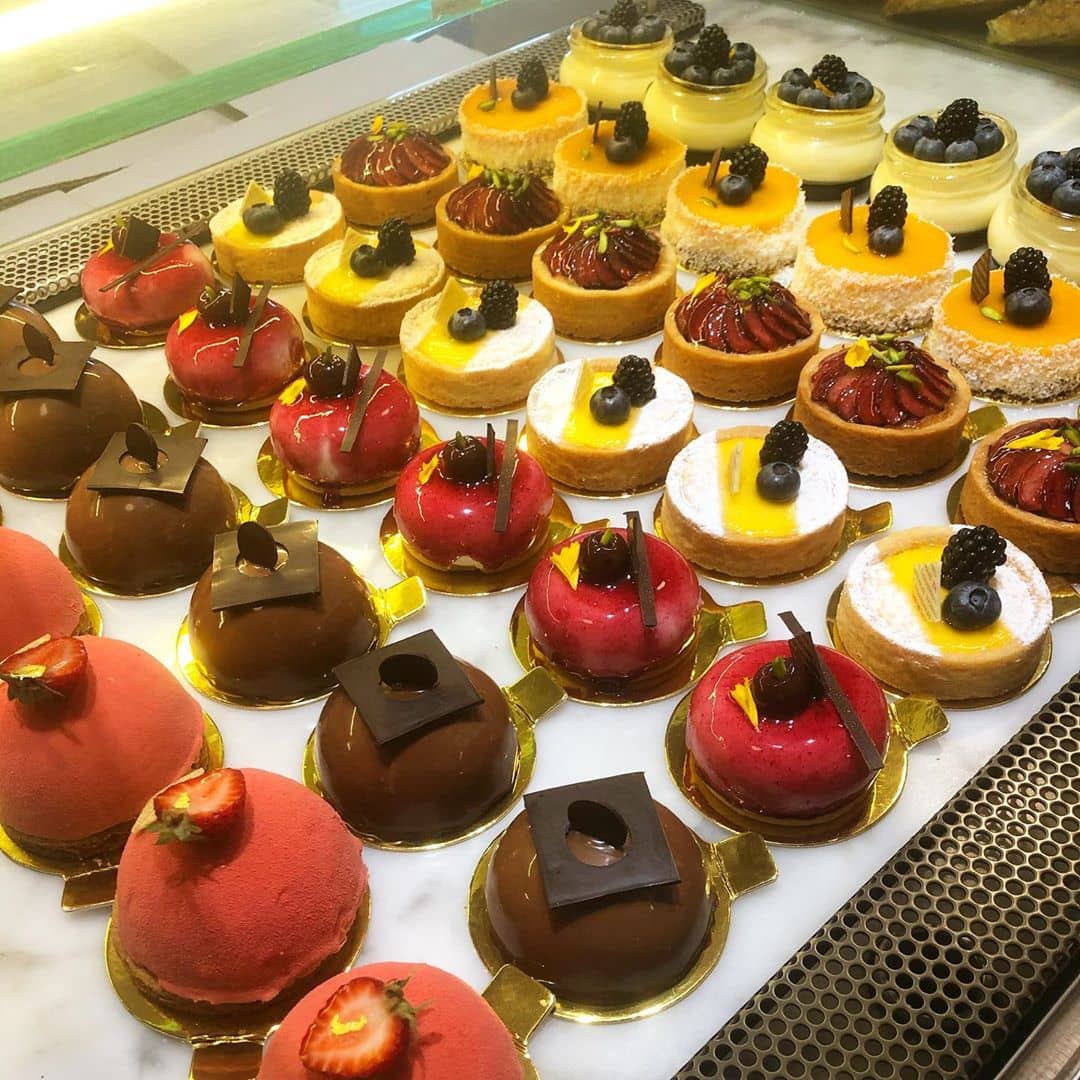 In the world of Chocolatiers, Thomas Haas is a prominent presence that offers customers a beautiful variety of pastries, cakes and desserts, including seasonal fare. You simply cannot miss out on a visit.
When you're there, sample some of their amazing hand-crafted chocolate, and definitely the double-baked almond croissants. Enjoy a steaming cup of coffee when you do. Also, be sure to check out the assortment of decadent cakes and tarts, or just pick up a classically wrapped Gift Box for a loved one.
Tip: Thomas Haas also offers a selection of Corporate Gifts, and custom-made wedding favors.
What to order: hand-crafted chocolate, double-baked almond croissants
Location: 2539 W Broadway, Vancouver, BC V6K 2E9
Website | Instagram | Facebook
6.) Lee's Donuts
#popular #recommended #bucketlist #granvilleisland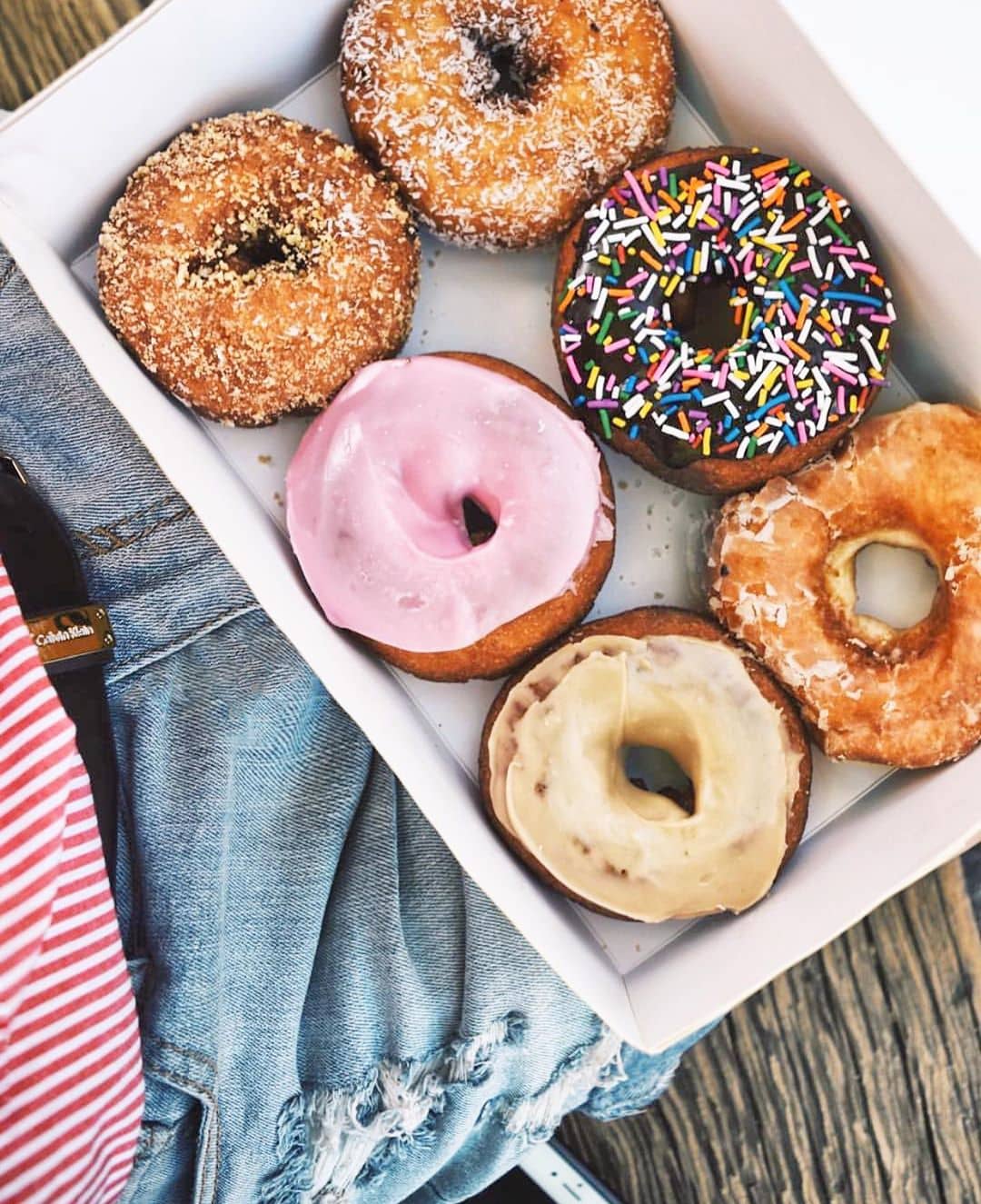 No bakery list would be complete without the mention of a classic Donut shop, and Lee's Donuts make it to ours, just like it did on Netflix's Breakfast, Lunch and Dinner spots in Vancouver.
Simply classic, Lee's Donuts located in Granville Island are popular for their light, fluffy exteriors, and flavorful fillings. The menu is packed with an amazing selection of super soft and heavenly donuts to choose from, so you can really go to town and treat yourself to some sugary goodness.
Opt for their signature Honey Dip donut, a Butter Crunch, a Maple Iced Ring, or some Dutch Chocolate. They also offer seasonal flavors, so be sure to check with your friendly attendant.
What to order: Honey Dip, Butter Crunch, Maple Iced Ring, Dutch Chocolate
Location: 1689 Johnston St, Vancouver, BC V6H 3R9
Website | Instagram | Facebook
5.) Purebread
#popular #recommended #gastown #westbroadway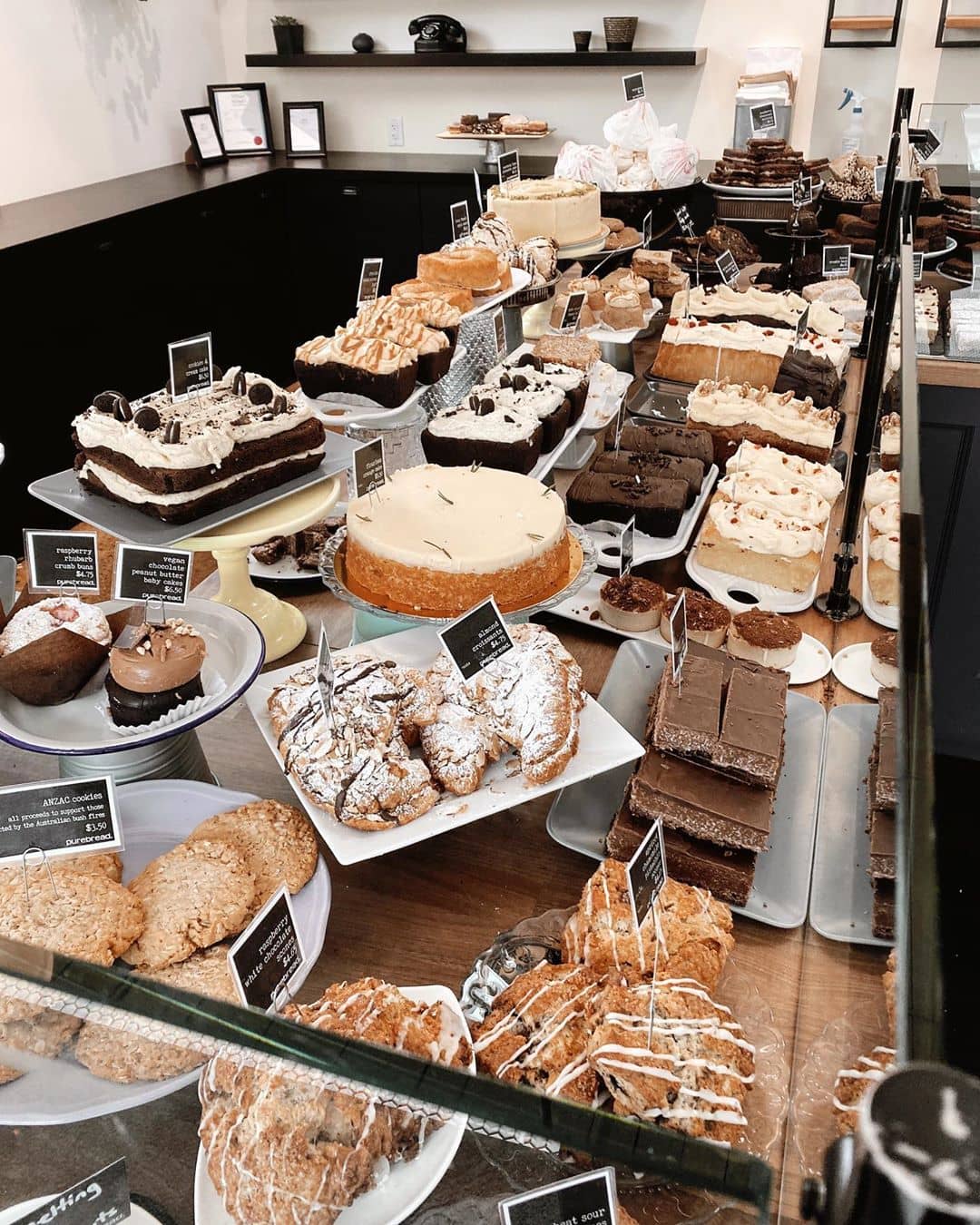 Vancouver is a city of delights and offers varying treats for both locals and visitors alike. And, one of those special treats is undoubtedly this next bakery we couldn't wait to tell you about. Prepare to be amazed!
Stepping through the doors of Purebread is like walking into bakery heaven. Literally! There are sweets, cakes, pastries, breads and other sugary concoctions everywhere, and the scents are divine. You really will not know where to look first. But, we advise you to just stop for a few moments to take it all in, and then go ahead and indulge yourself (because, you're going to want to.)
Get yourself a sticky pecan bun, or a Peach Cobbler (it's simply delish.) Order some scones, or Lemon Brownies, and definitely the Machiato to wash it all down.
ProTip: This is the place you want to take that special kid in your life and enjoy watching them get completely bowled over. It's also the place you want to go with your phone battery fully charged, because trust us, you will be taking a ton of pictures.
What to order: sticky pecan bun, Peach Cobbler, scones, Lemon Brownies, Machiato
Locations:
-Gastown 159 W Hastings St, Vancouver, BC V6B 1H5
-Broadway 5 E 5th Ave, Vancouver, BC V5T 1G7
-West Broadway 2887 W Broadway, Vancouver, BC V6K 2G6
Website | Instagram | Facebook
4.) Trafiq Cafe & Bakery
#bucketlist #mountpleasant #popular #recommended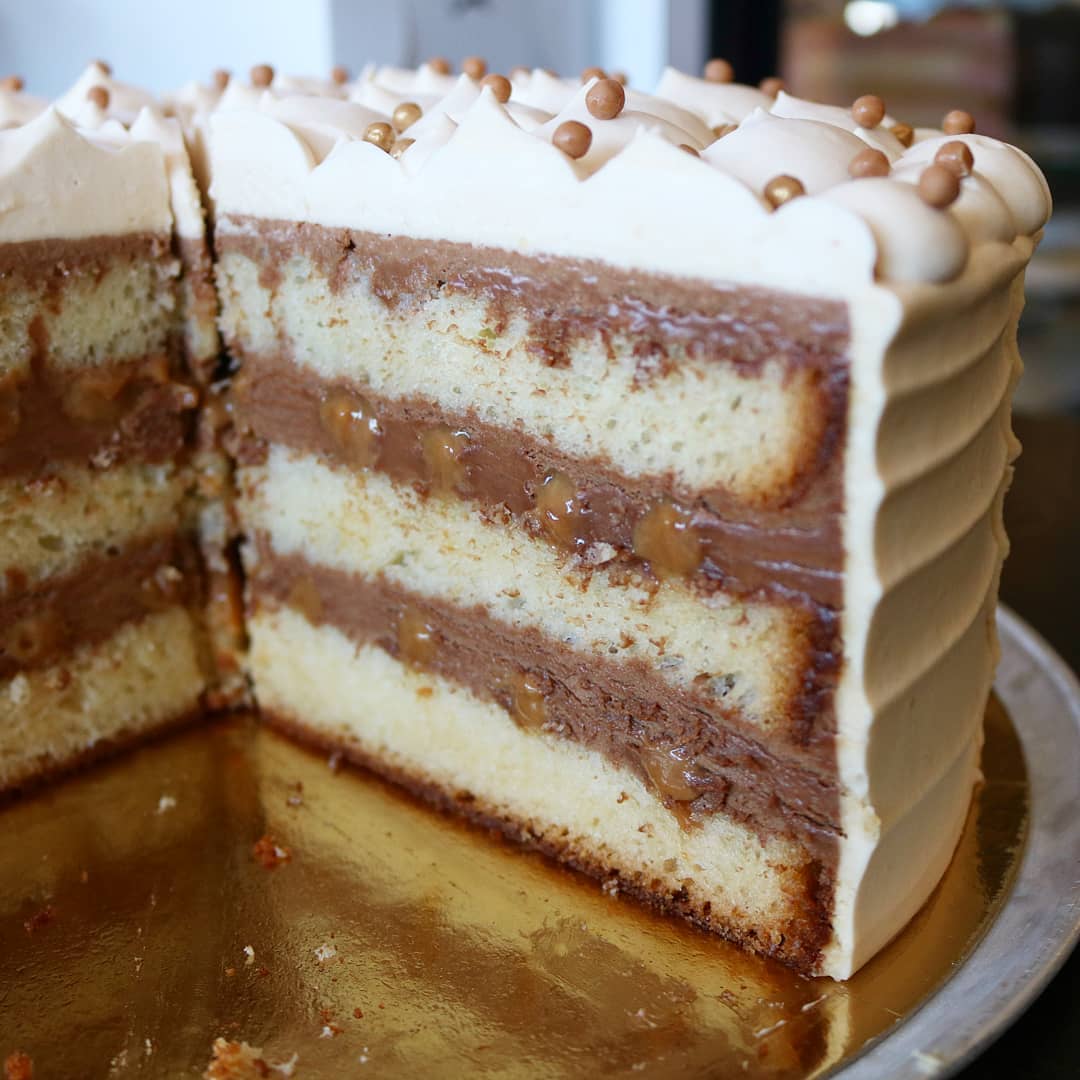 Tea, coffee, and cake! Who's up for these classic favorites?
If you're in the mood to get together with a few close friends, or just want to hang out alone with a steaming cup of your favored drink, a creamy slice of cake, some rich chewy cookies, or a super buttery croissant, then Mount Pleasant's Trafiq Cafe & Bakery is the place for you.
This delightful spot is a haven for tea and coffee lovers, and especially those who enjoy a little sweet treat on the side.
When you visit Trafiq, be sure to sample their signature Schnecken Buns for some gooey goodness (take some home for breakfast the next day,) and also a slice of Salted Caramel Cake. People rave about their Lemon Lavender cream cake, so don't miss out on that one! You can have a cake packed to go, or pre-order one of their full-sized ones for a special occasion.
Tip: Trafiq Cafe also offers a light lunch menu, and a super selection of sandwiches with 'build-your-own' options.
What to order: Schnecken Buns, Salted Caramel Cake, Lemon Lavender cream cake
Location: 4216 Main St, Vancouver, BC V5V 3P9
Website | Instagram | Facebook
3.) Remi Patisserie
#popular #recommended #westbroadway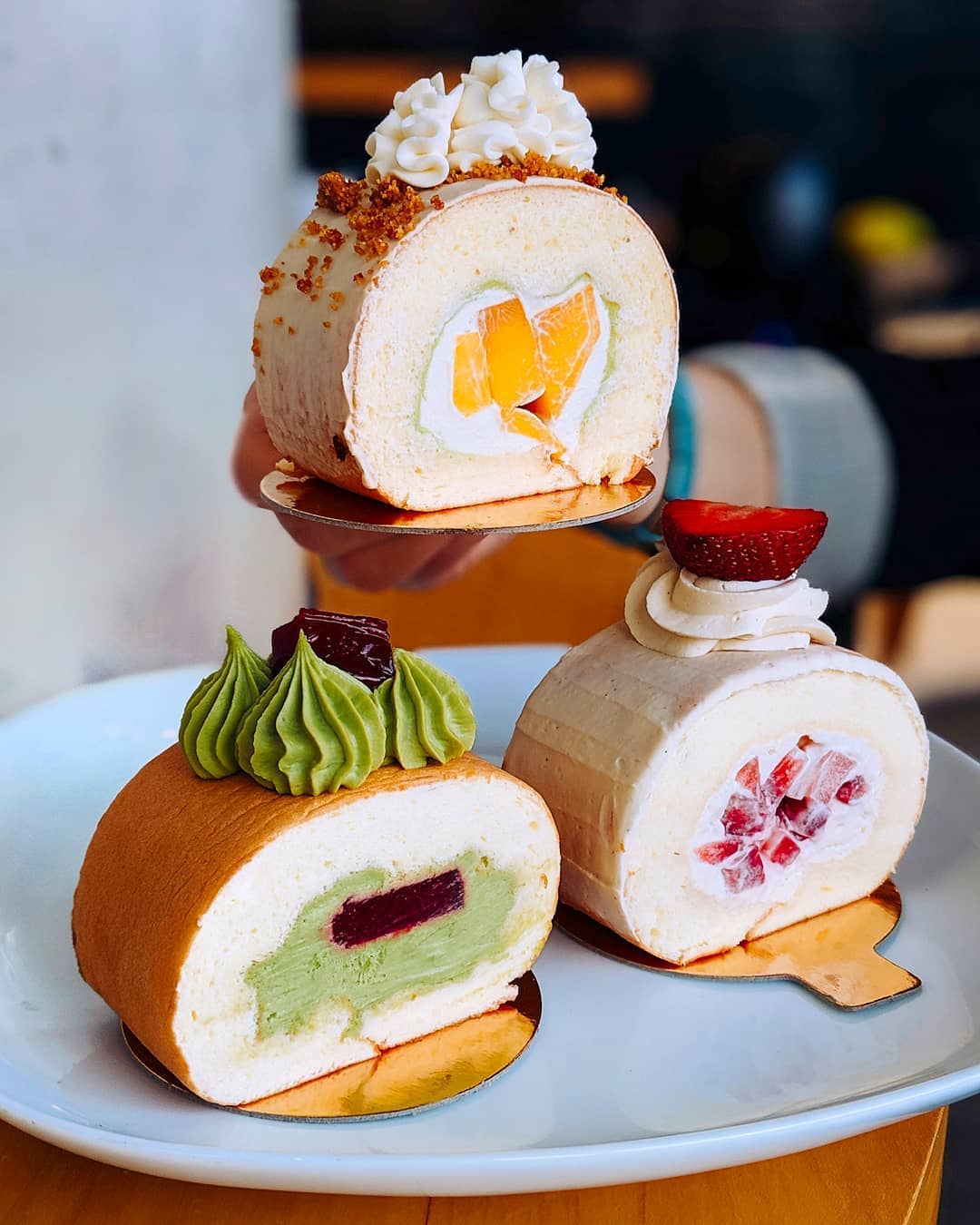 Years ago, when he landed a summer job at a French Bistro, young and enterprising Remi Ho discovered the world of pastry making and was instantly inspired. His love for baking grew into a passion, and eventually resulted in a delightful bakery called Remi Patisserie located in Vancouver. This true success story melts our hearts, and the yummy treats Chef Remi concocts to perfection, keeps us going back for more.
Offering customers mouth-watering desserts and pastry which carry both French and Asian influences, this beautiful bakery is a must-visit. When you're there, be sure to get yourself a serving of Hojicha Flan, or his well-known Cloud Cake. If something simple and delicious is what you want, then the Thai Tea Roll is an absolute must.
Tip: Remi Patisserie is famous for their stunning and melt-in-your-mouth birthday cakes. So, if you have someone's (or your own) special day coming up, go ahead and place and order one!
What to order: Hojicha Flan, Cloud Cake, Thai Tea Roll
Location: 511 W 7th Ave #109, Vancouver, BC V5Z 2T5 (opening soon)
2.) Beaucoup Bakery
#popular #recommended #awardwinning #kitsilano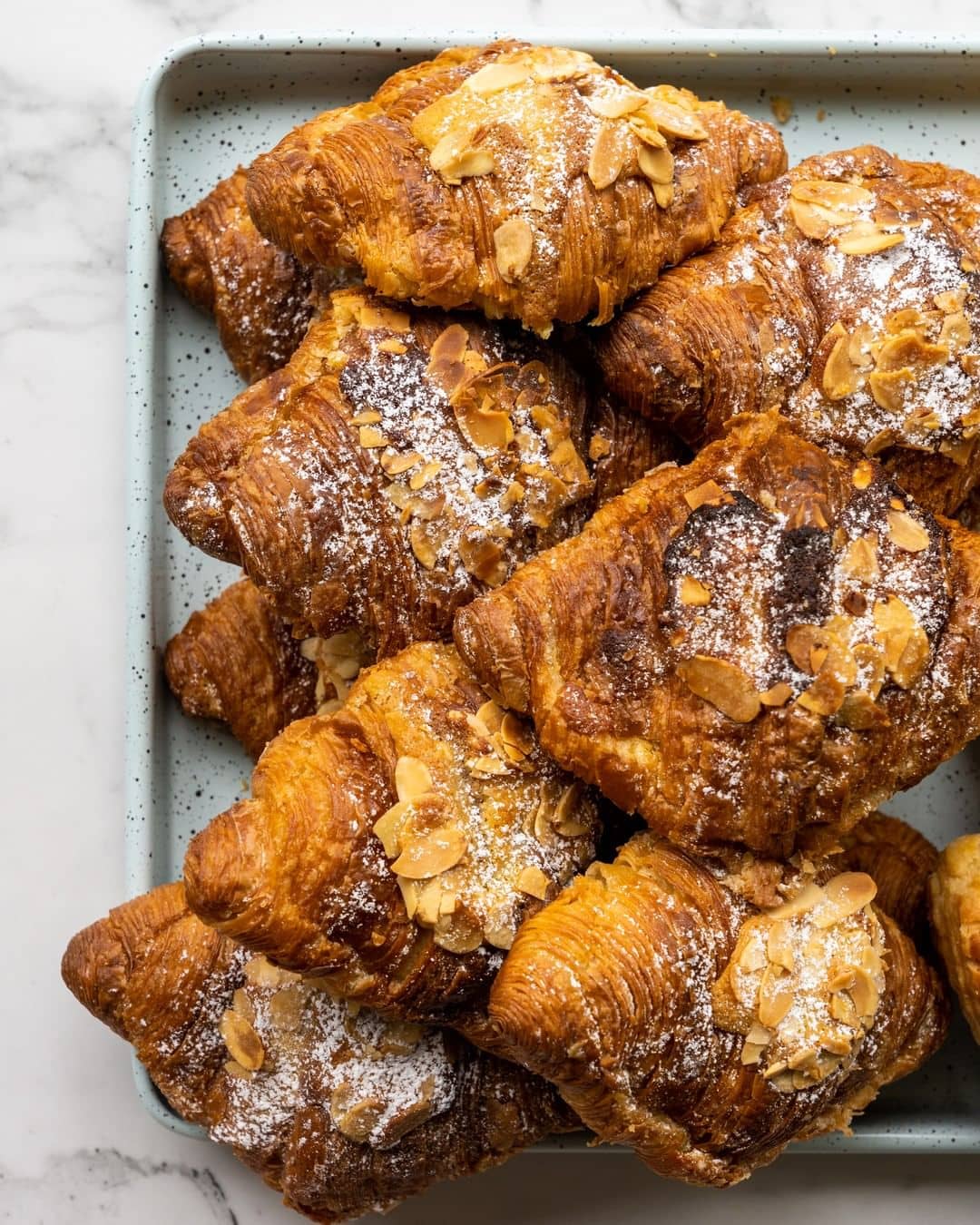 If you're looking for truly French-inspired baked goods, then look no further.
Led by the dynamic and super talented brother/sister team, Jacky and Betty Hung, Beaucoup Bakery & Cafe is a trendy spot no one should miss out on visiting. From delicious pastries, seasonal tarts, cookies, and decadent cakes, they've got it all, and then some.
The cafe is a cozy 16-seat, but you will want to grab one of those and sit down to a delicious experience. On the menu is something for everyone, but we encourage you to try out their croissants, which are raved about by every local Vancouverite. If you're still hungry, go for one of their yummy sandwiches, or have it packed to take-away.
Pro tip: Looking for that perfect gift for the aspiring pastry chef in your life? Grab a copy of Betty's cookbook – French Pastry 101.
What to order: croissants, sandwiches
Location: 2150 Fir St, Vancouver, BC V6J 3B5
Website | Instagram | Facebook
1.) BETA 5 Chocolates
#bucketlist #mountpleasant #recommended #popular #awardwinning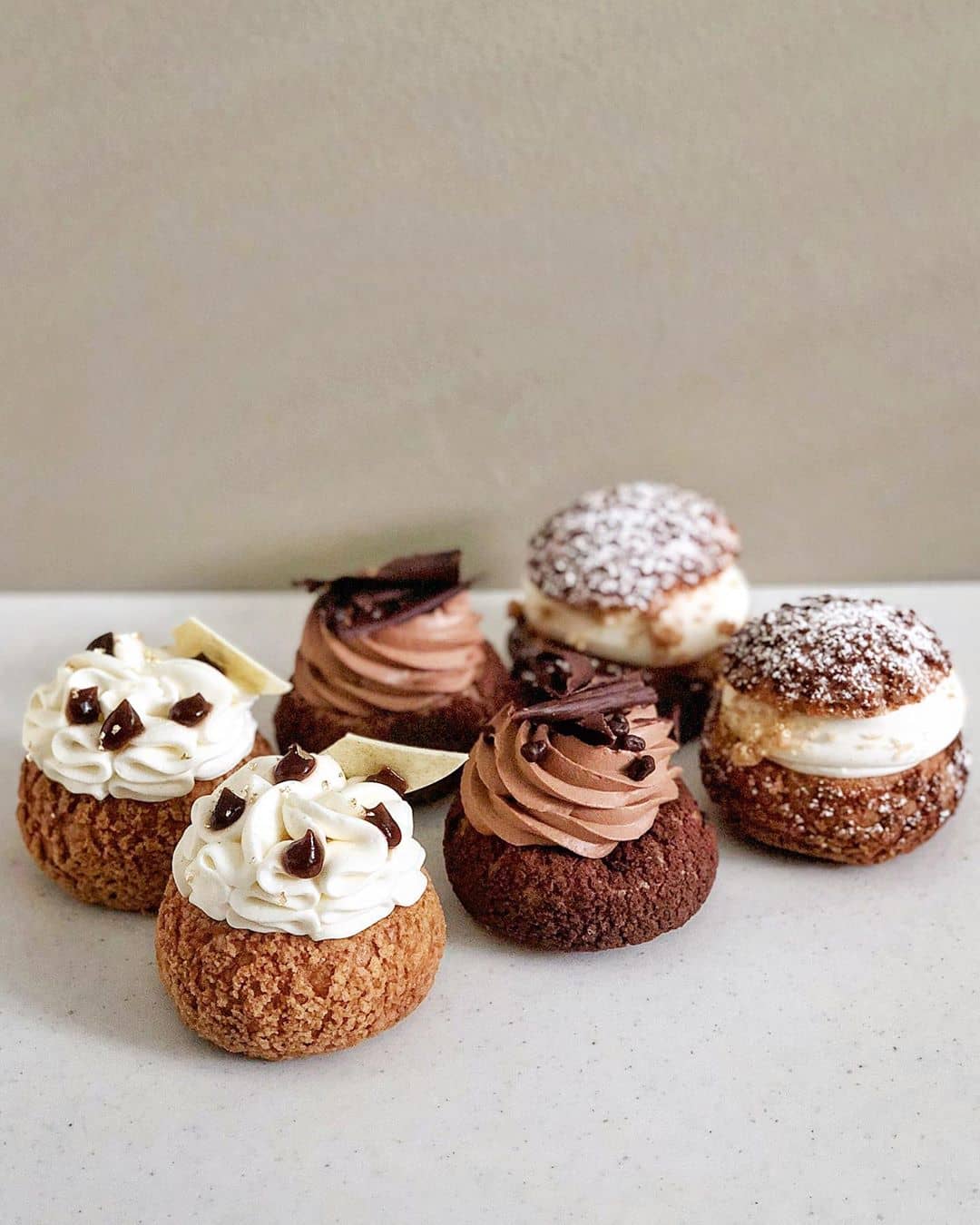 From award-winning chocolate, to artistic cream puffs! The folks at Beta 5 Chocolates in Vancouver craft such masterful fare, their bakery is a hot favorite for people who love desserts, and even the ones who don't. This classically modern bakery caters to every kind of sweet tooth, and is one of the best places to go if you're looking to indulge yourself.
If you haven't already, then we encourage you to immediately try a light and fluffy cream puff. There's an amazing variety available, so take your time to pick and choose what you'd like (or, just order a bunch of different flavors and feast away!) Aside from that, you simply must sample their fabulous ice cream sandwiches.
On your way out, grab a box of assorted chocolates for that special someone in your life… Or, for yourself. We'll totally understand if you don't want to share such an amazing treat.
Check out our earlier interview with the folks at Beta5 Chocolates, for some more insight into their world of sweet delights.
What to order: cream puff, ice cream sandwiches, assorted chocolates
Location: 409 Industrial Ave, Vancouver, BC V6A 2P8
Website | Instagram | Facebook
Honourable mentions: L'Opera Patisserie, New Town Bakery, Cartems Donuterie, Lido's Pineapple Bun, Diplomat Bakery
That's a wrap! We hope you visit some of the bakeries we listed out (and maybe find your favorite one to visit often.)
Side note: Are you a Bubble Tea fan? If so, check our list of super cool Best Bubble Tea spots in Vancouver.
The following two tabs change content below.
Latest posts by Noms Magazine (see all)