No birthday is complete without a special birthday cake to mark the occasion, and no birthday party is complete without a captivating Instagram shot of that picturesque cake.
So, where do you go to get the best birthday cakes in Vancouver?
We've put together a list of ten amazing bakeries who are masters of their craft and go all out to deliver beautifully designed and crafted, picture-perfect birthday cakes, just bursting with flavour and sure to make that special occasion a memorable one.
Check out our list to get a show-stopping birthday cake for your loved ones, or even yourself! It's sure to be a hit!
1. Buttermere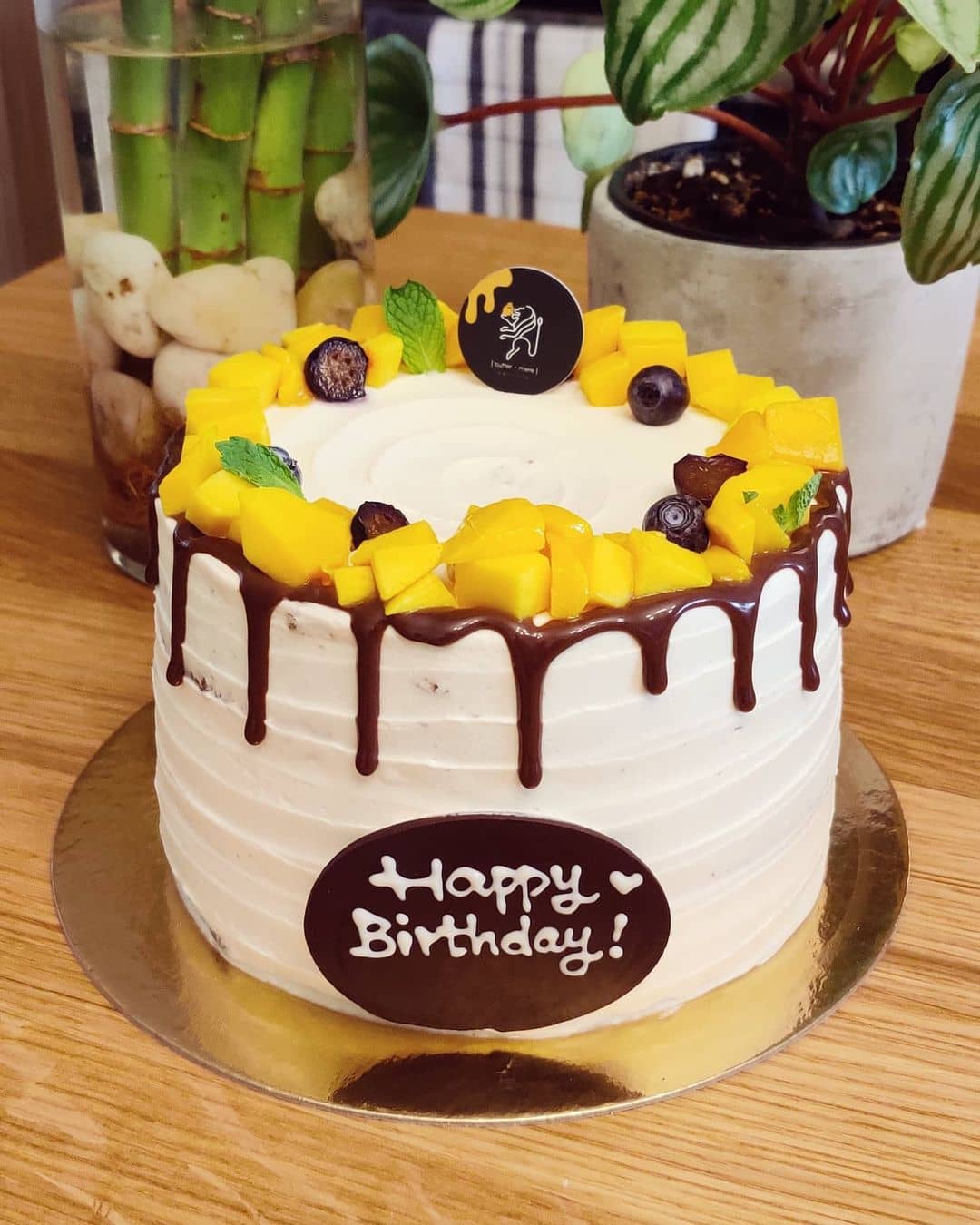 How could we have a list and not begin with Buttermere Cafe? From their artistic and totally Instagrammable cake designs to their creative variety in menu, Buttermere is rising to be a Vancouver favourite. Nothing too overly sweet or heavy, you'll never feel guilty having another slice!
With a quick pre-order from their online website and an easy pick up, Buttermere is a sure choice for some of the best birthday cakes in Vancouver. Their different flavours range from Matcha Lava to Vietnamese Coffee, and our personal favourite, The Sunflower; a beautiful cake full of chocolate sponge layers and a rich mango lava explosion in the middle, full of calories you won't regret!
What to order: Matcha Lava, Vietnamese Coffee, The Sunflower
Locations:
-636 Main Street Vancouver, BC V6A 1Z6
–958 Main St, Vancouver, BC V6A 2W1 (Torafuku) (Note: For Birthday/ Customizable Cake pickups only)
Website | Instagram | Facebook
2. Trafiq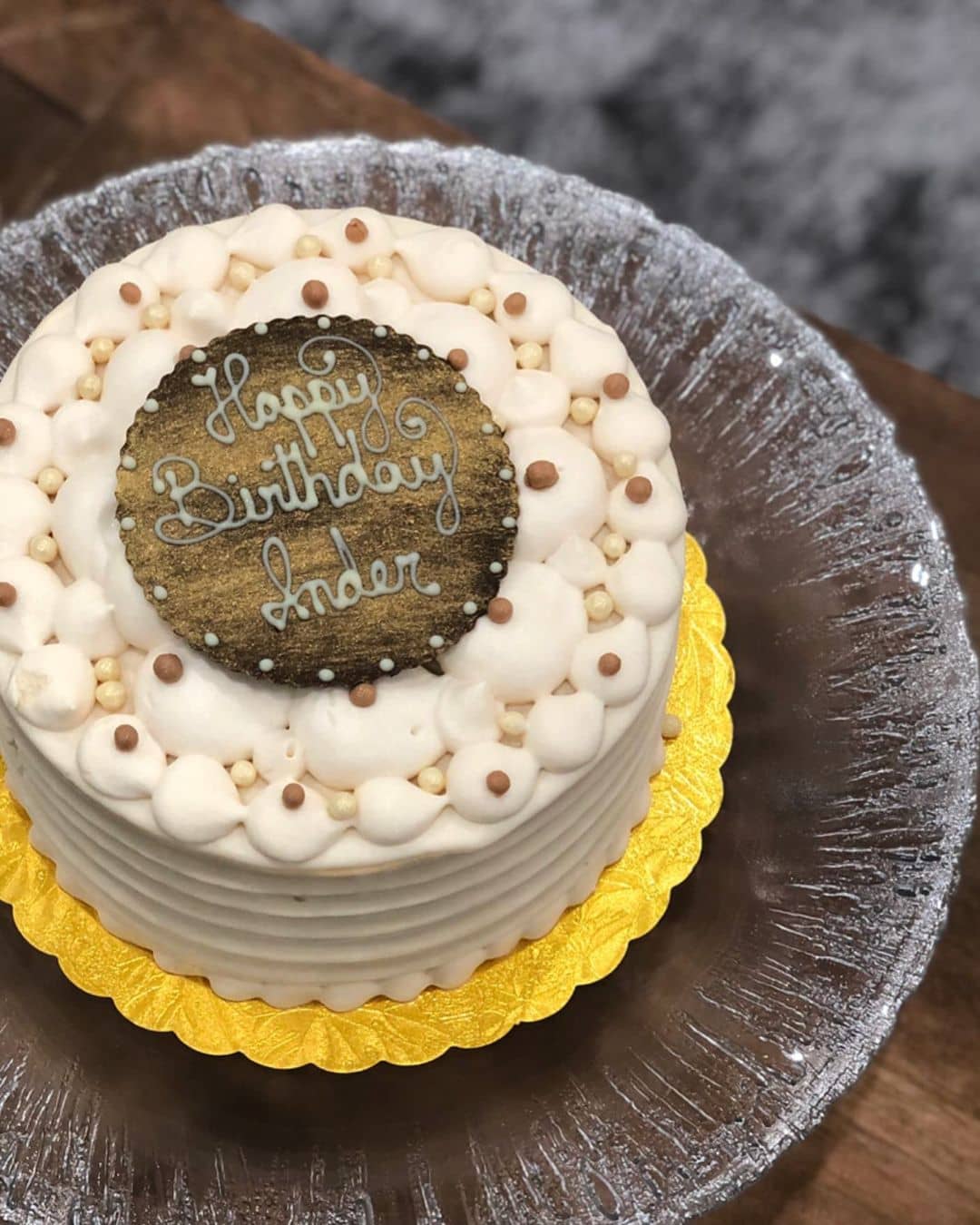 Not only does Trafiq create the most charmingly aesthetic cakes, but they have flavours so fulfilling you'll find yourself coming back every week to try out a new one! With a friendly, responsive staff and each cake layer oozing with taste, Mount Pleasant's Trafiq is one of our favourite places to get our baked goodies from.
Don't believe us? Pop into their delightful cafe and try out the fan-favourite fluffy rich Salted Caramel cake or their creamy Tiramisu, or pick one up as a special birthday gift for a loved one.
What to order: Salted Caramel, Tiramisu
Address: 4216 Main Street, Vancouver, BC
Website | Instagram | Facebook
3. Chez Christophe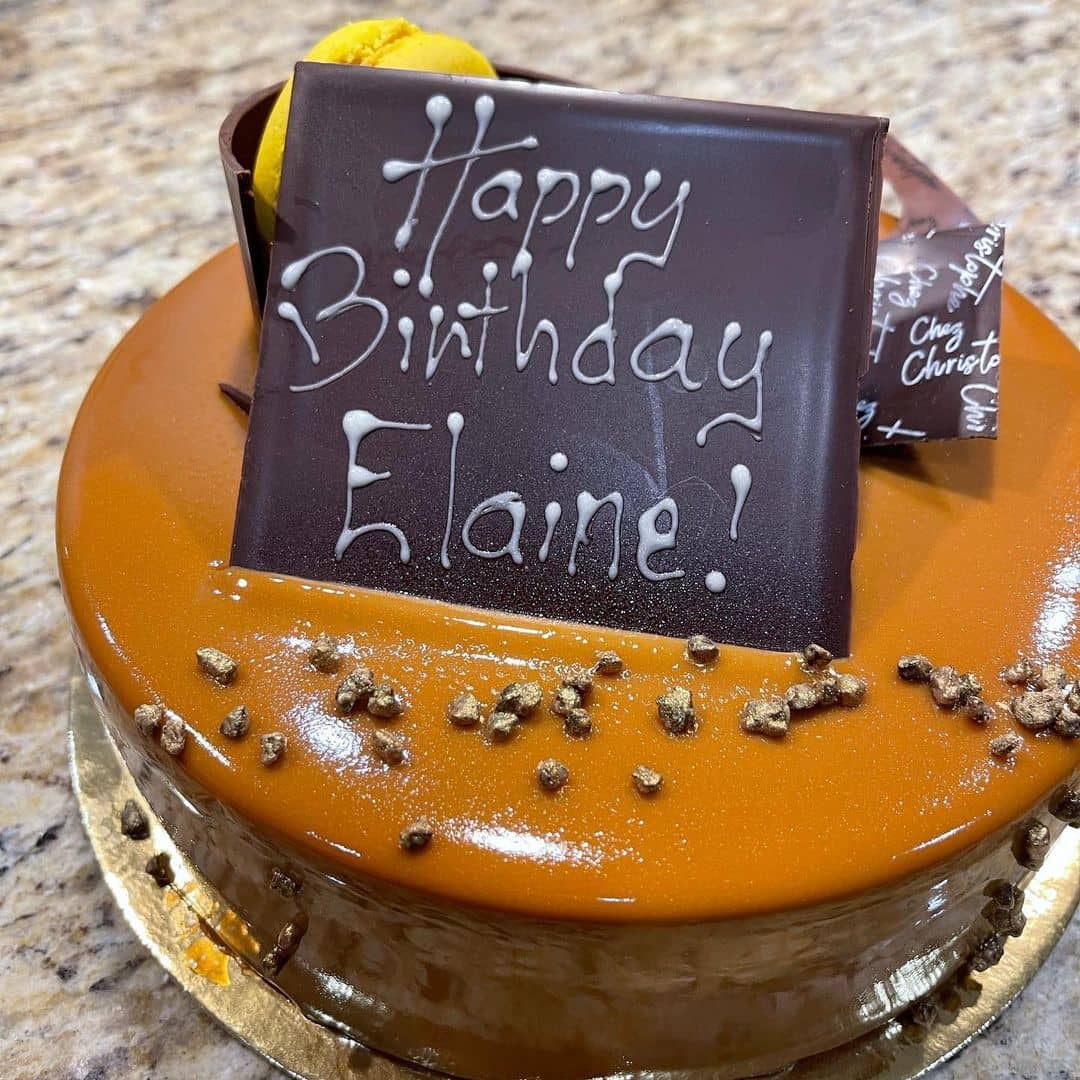 Wondering where you can get the most unique, mouth-watering, and irresistible birthday cake ever? Then Chez Christophe , a top bakery in Burnaby, must be the place! Once trying out their fine crafted treats, you would wish to celebrate your birthday every day!
Some of the highlights include Mango Chocolat, a surprisingly good combination of dark chocolate mousse, mango and passionfruit curd, chocolate sponge, and hazelnut. The great balance of sweet-sour and the creamy tart can taste like heaven after every bite!
If you're a fan of citrus, Tart au Citron is a perfect choice with lemon curd placed on top of a crunchy sweet pastry base and lemon yuzu ganache. If you're a sweet lover, the pureed sweetened chestnut mousse with vanilla chantilly is your go-to!
Anddd if you want to switch it up abit, bring the birthday boy/girl one (or a tower) of Chez Christophe's famous croissant cubes!
What to order: Mango Chocolat, Tart au Citron, Mont Blanc, Sunny Matcha, Christophe's Tiramisu
Address: 4717 Hastings St, Burnaby, BC V5C 2K8
Website | Instagram | Facebook
4. Michele's Cake Shop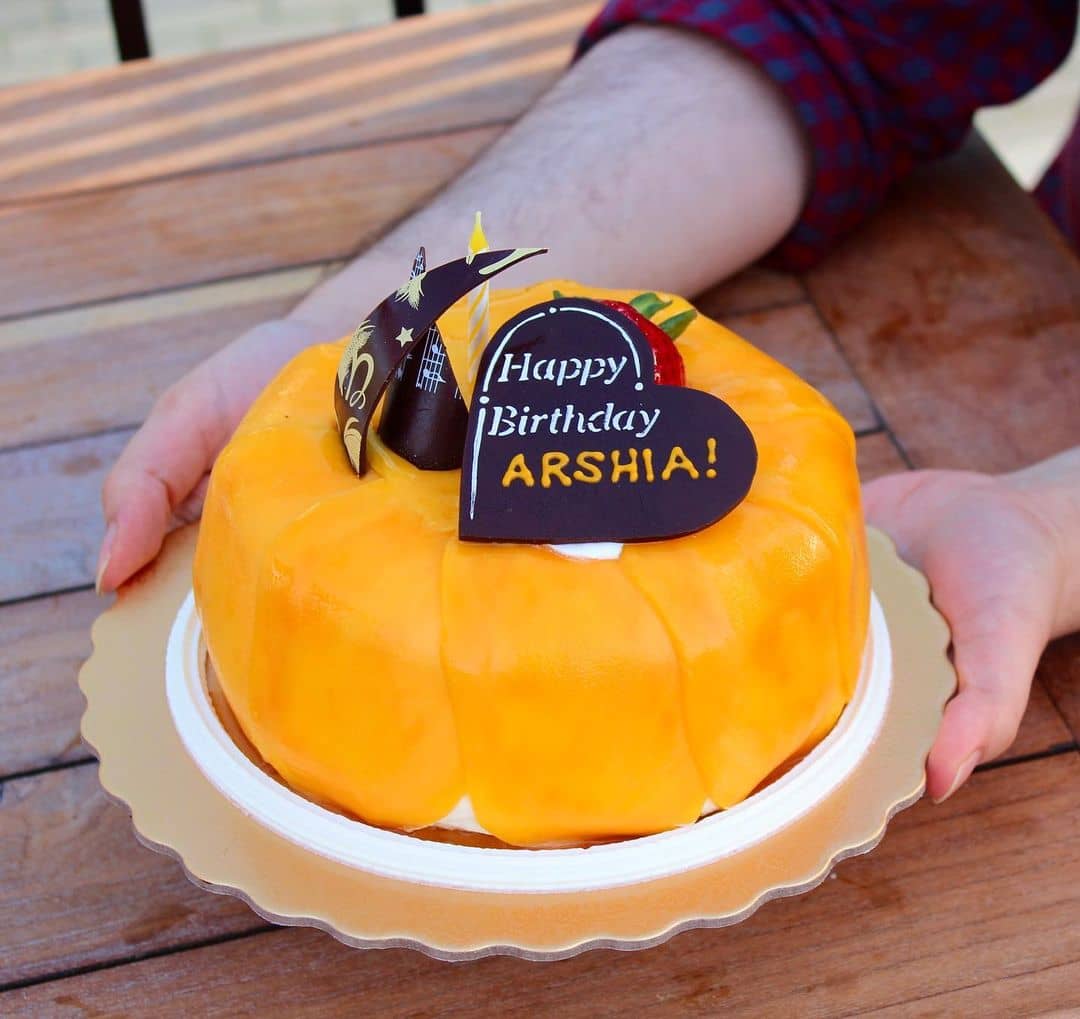 Is it possible to fall in love with the way a cake looks? Because Michele's Cake Shop definitely knows how to make it happen.
With beautiful, creamy, fruity and unique cakes, this Chinese bakery hasn't lost its touch since 1989, serving Vancouverites the absolute freshest variety of flavours, from Matcha to Chestnut and the out-right favourite, Fresh Mango Cake. These cakes are a must have for anyone with a preference for something sweet and moist, and look great with candles ready to be blown out on your special day.
What to order: Matcha, Chestnut, Fresh Mango Cake
Address: 6033 W Boulevard Vancouver, BC V6M
Website | Instagram | Facebook
5. Remi Patisserie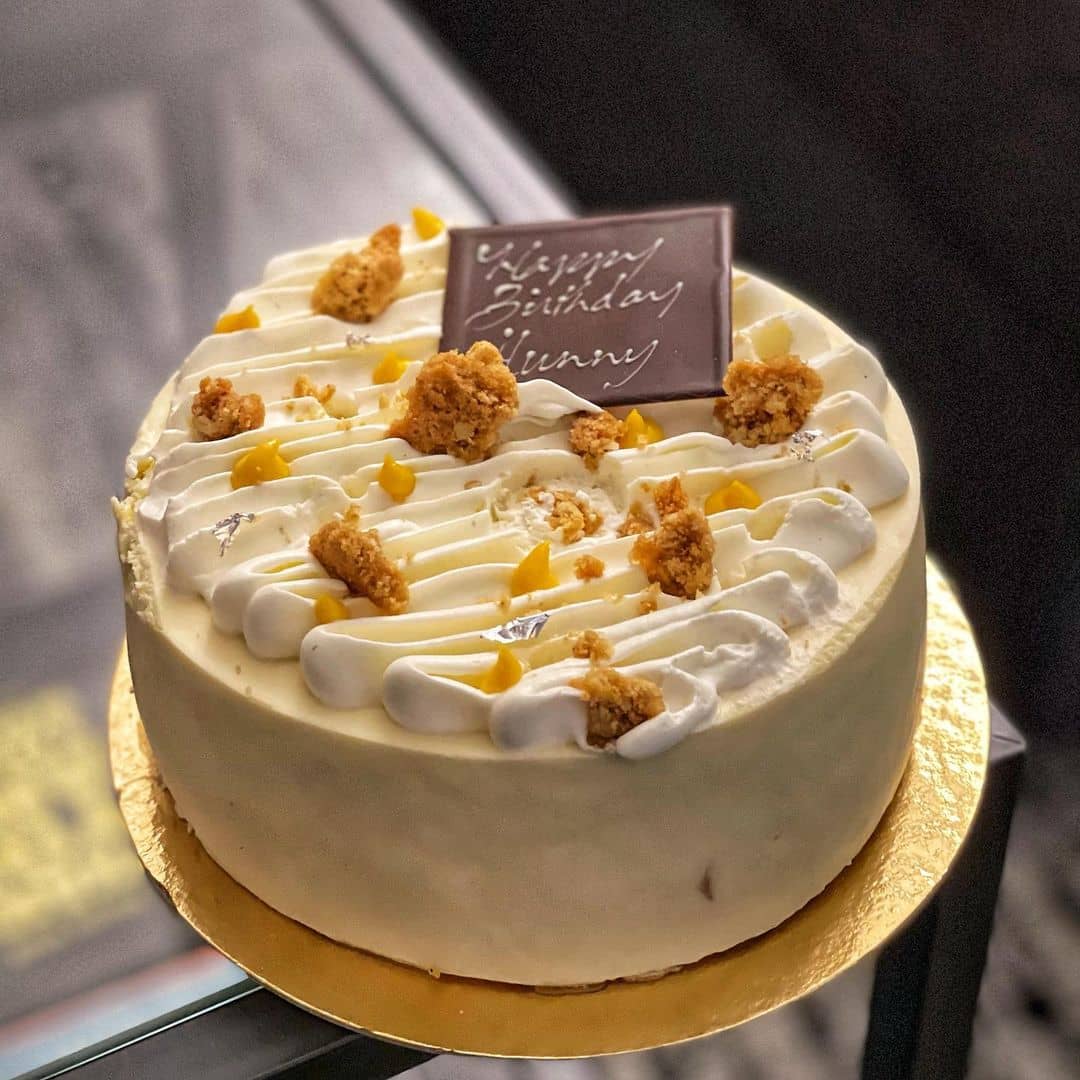 If you're looking for something a little less traditional and a little more diverse in style for your birthday celebrations, Remi Patisserie is definitely for you. This adorable bakery creates cakes where "you can find a little taste of France, Italy, and Asia in," as quoted by the owner.
We love his Cloud Cake but honestly, the entire menu is a must try and would work for a birthday cake, from rich Mango Sago cakes to elegant Thai Tea flavours, his cakes are almost too beautiful to eat, and the perfect gift for the birthday boy or girl in your life.
What to order: Cloud Cake, Mango Sago, Thai Tea
Address: 109-511W 7th Avenue W Suite W 7th Vancouver, BC V5Z 2T5
Website | Instagram | Facebook
6. Thierry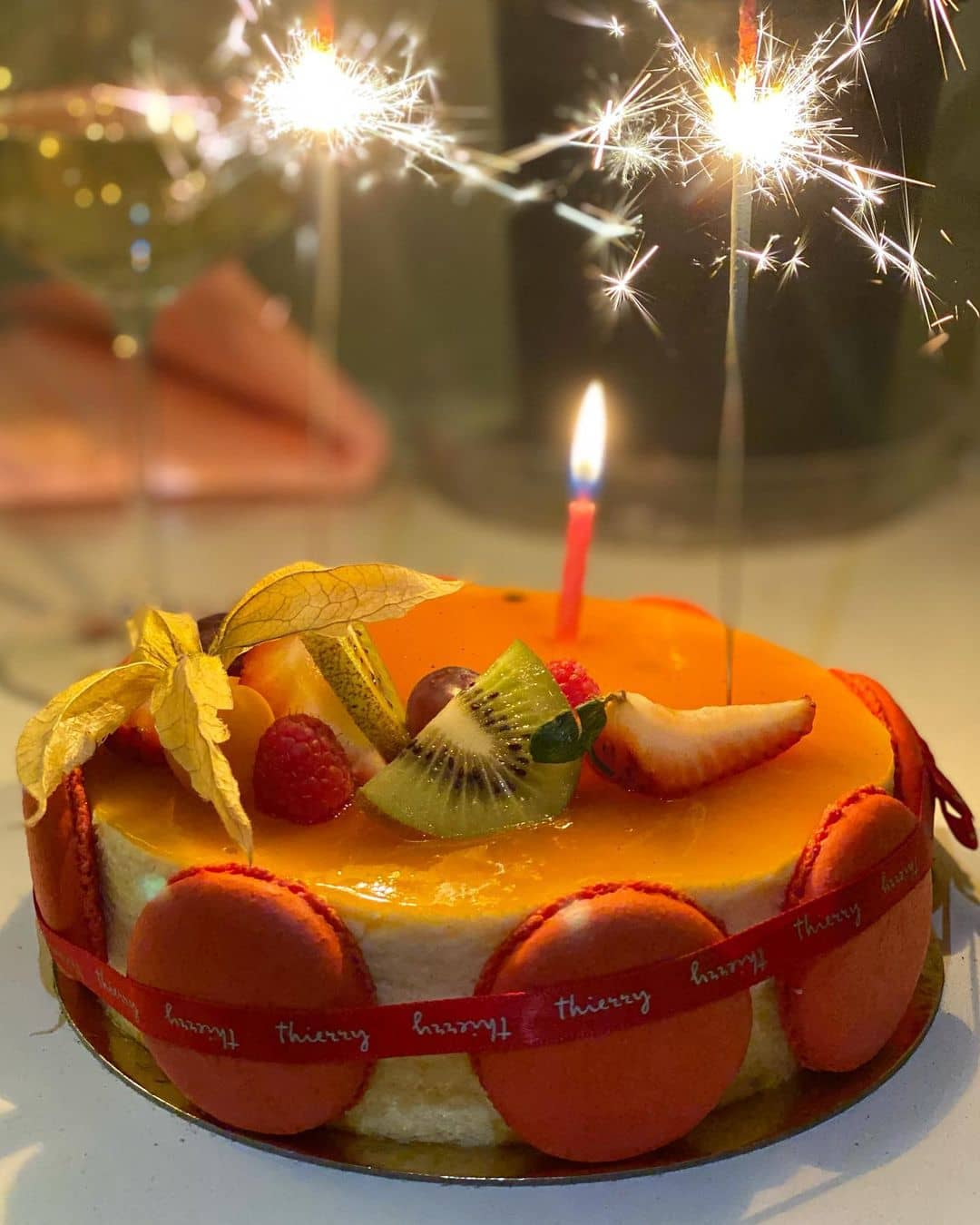 Looking for something a little extravagant to make you feel a bit like Aubrey Hephurn in every Aubrey Hepburn movie ever? Thierry offers only the most beautiful desserts and pastries in Vancouver. Every bite of cake transports you directly to a cafe in Europe to live out your socialite fantasies.
Transform your birthday party into a chic and classy event immediately with their Raspberry Meringue Cake, Passion Fruit Cake or their scrumptious Chocolate Tarts. For a birthday gift, their Strawberry Pistachio Choux rosettes are just perfect!
What to order: Raspberry Meringue Cake, Passion Fruit Cake, Chocolate Tarts, Strawberry Pistachio Choux
Location: 1059 Alberni Street Vancouver, BC V6E 1A1
Website | Instagram | Facebook
7. Thomas Haas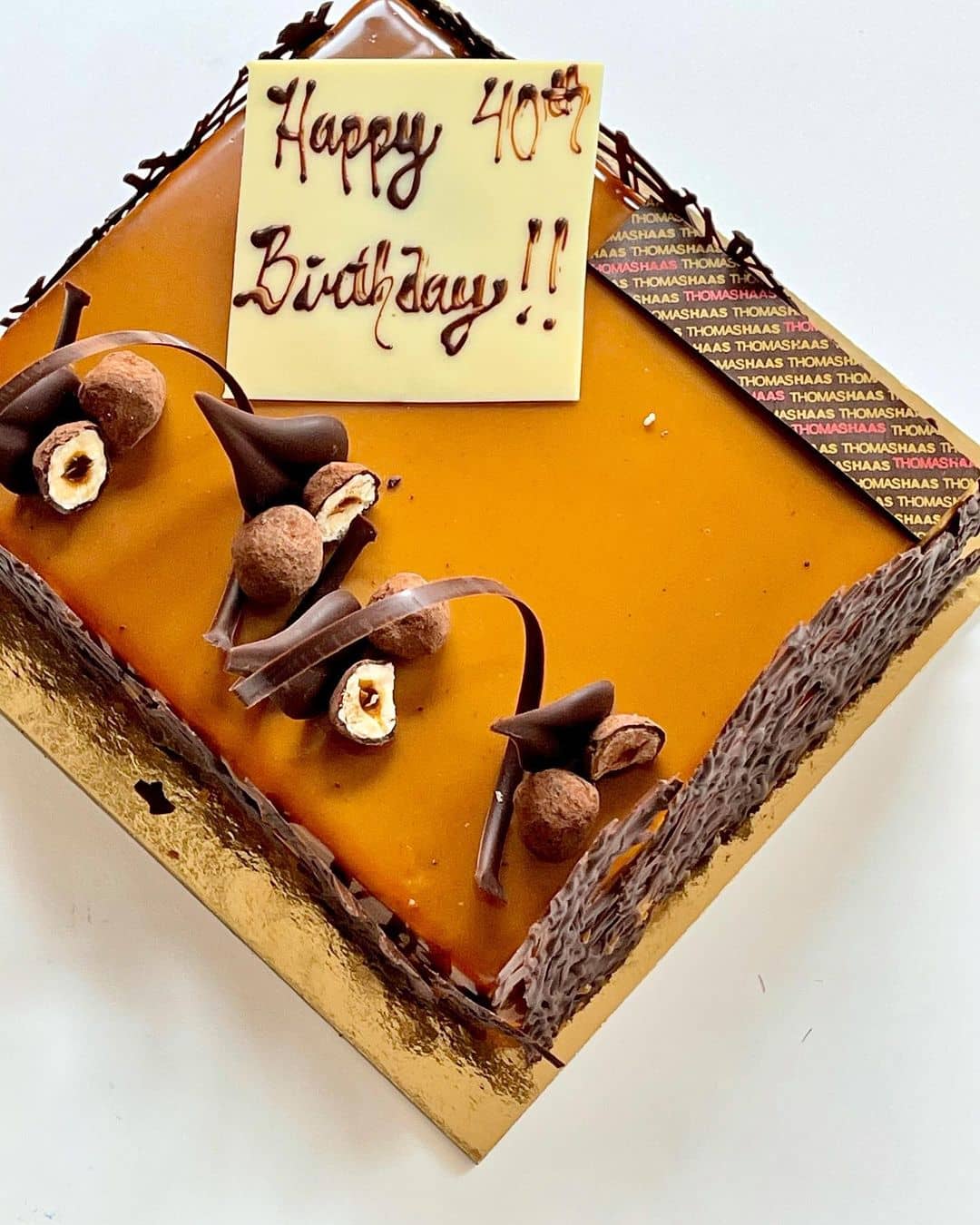 From learning at his great grandfather's cafe in Germany, to becoming one of America's most renowned chocolatiers, Thomas Haas creates some of Vancouver's most heavenly cakes in rich textures and flavours that will make your mouth water.
In varieties of graceful modern designs, the cakes look almost magical and will make any birthday celebration extra-special. You can never go wrong with a Chocolate Raspberry Cake, but then again, you can never really go wrong with a chocolate-anything from Haas.
What to order: Chocolate Raspberry Cake
Address:
-998 Harbourside Drive North Vancouver, BC V7P 3T2
-2539 West Broadway Vancouver, BC V6K 2E9
Website | Instagram | Facebook
8. True Confections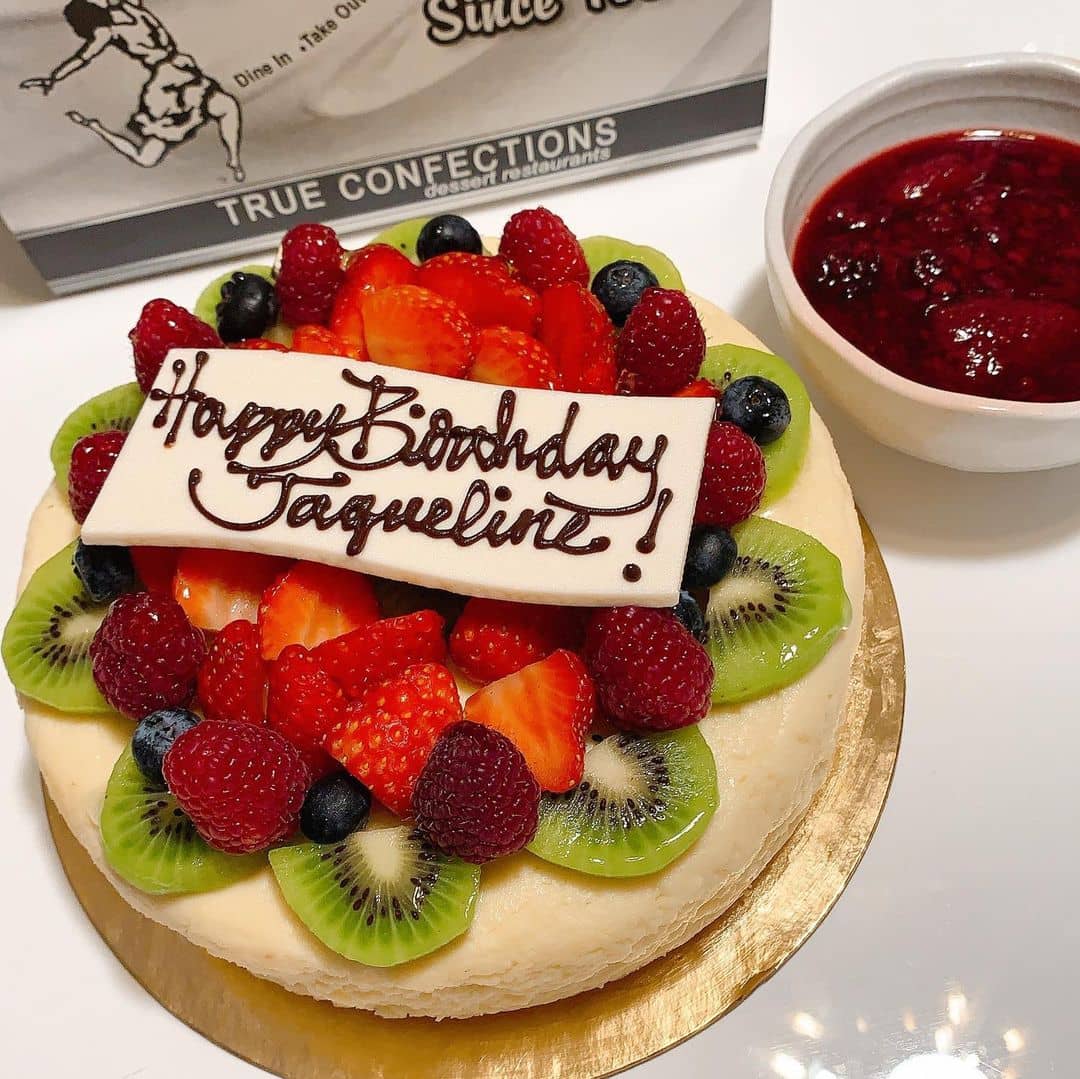 Another Vancouver favourite for anyone with a sweet tooth and a never ending obligation to chocolate. As self-diagnosed chocoholics, we can confirm that True Confections does absolutely everything it sets out to do, creating delightful looking cakes and being the highlight of any special occasion.
Pre-order their Special Occasion cakes for your birthday party, with your choice from their luxurious looking icings and patterns and extensive list of flavours. We recommend going for their Coconut Cream or Chocolate Hazelnut flavours. But, who could go wrong with anything on a menu that fabulous?
What to order: Coconut Cream, Chocolate Hazelnut
Address: 866 Denman Street Vancouver, BC V6G 2L8
Website | Instagram | Facebook
9. Cartem Donuterie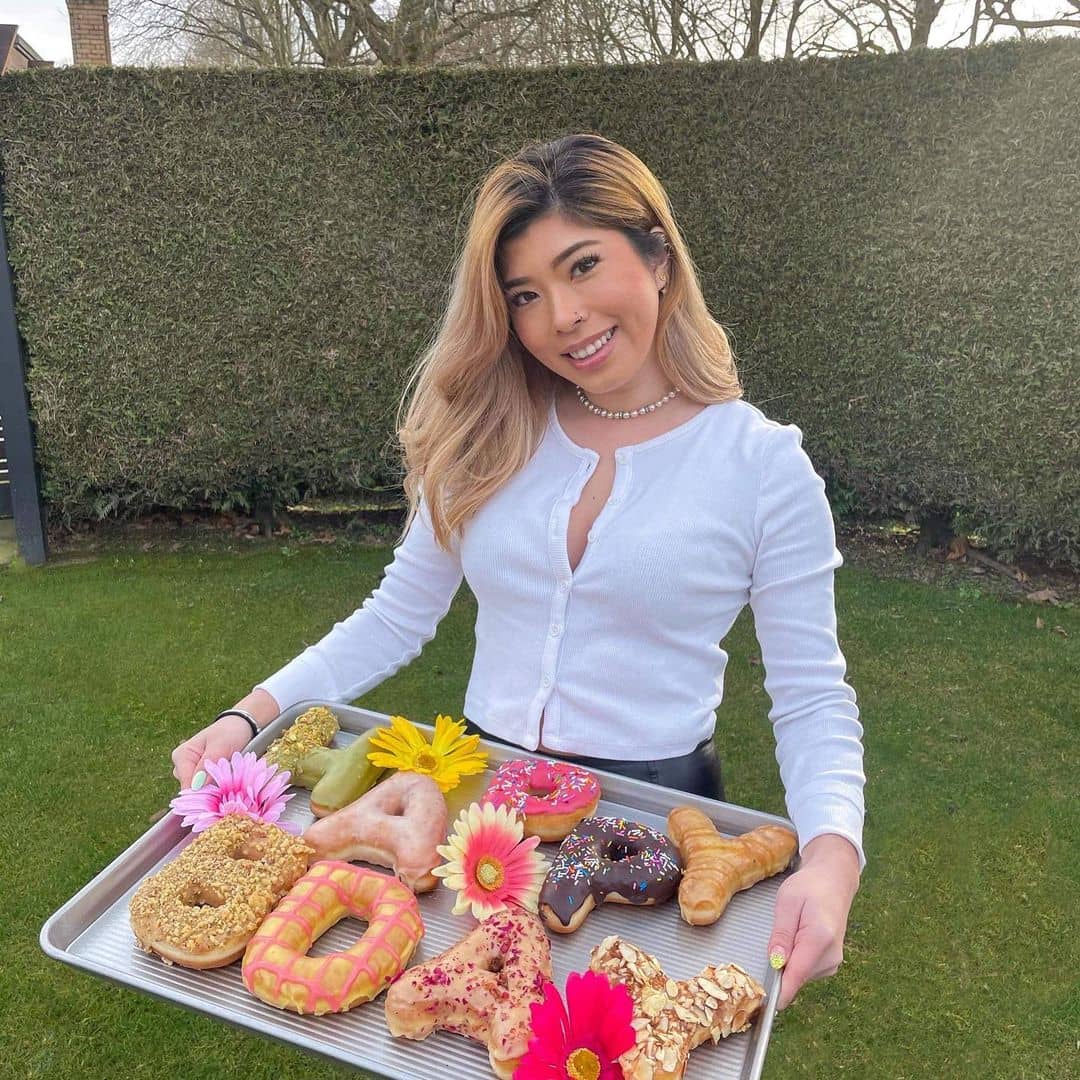 Let's say you're looking for something a little different to set your birthday party apart from the others because, let's face it, who doesn't want a little wow factor on their special day?
Luckily, Cartem Donuterie caters to your every need with their wide array of donut flavours! Ranging from Salted Caramel Cake donuts to Rose Wine and even offering vegan and gluten-free options. Cartem Donuterie is the perfect something to brighten up an already great day.
The best part? You can even order customizable donut letters to spell out a special personalized message. Go for a sweet message spelled out in classic Glazed donuts, or go all out with a Blueberry Mint or Lemon Orange!
What to order: Salted Caramel Cake, Rose Wine, Glazed, Blueberry Mint, Lemon Orange
Location: 534 W Pender St Vancouver, BC V6B 1V3
Website | Instagram | Facebook
10. Dairy Queen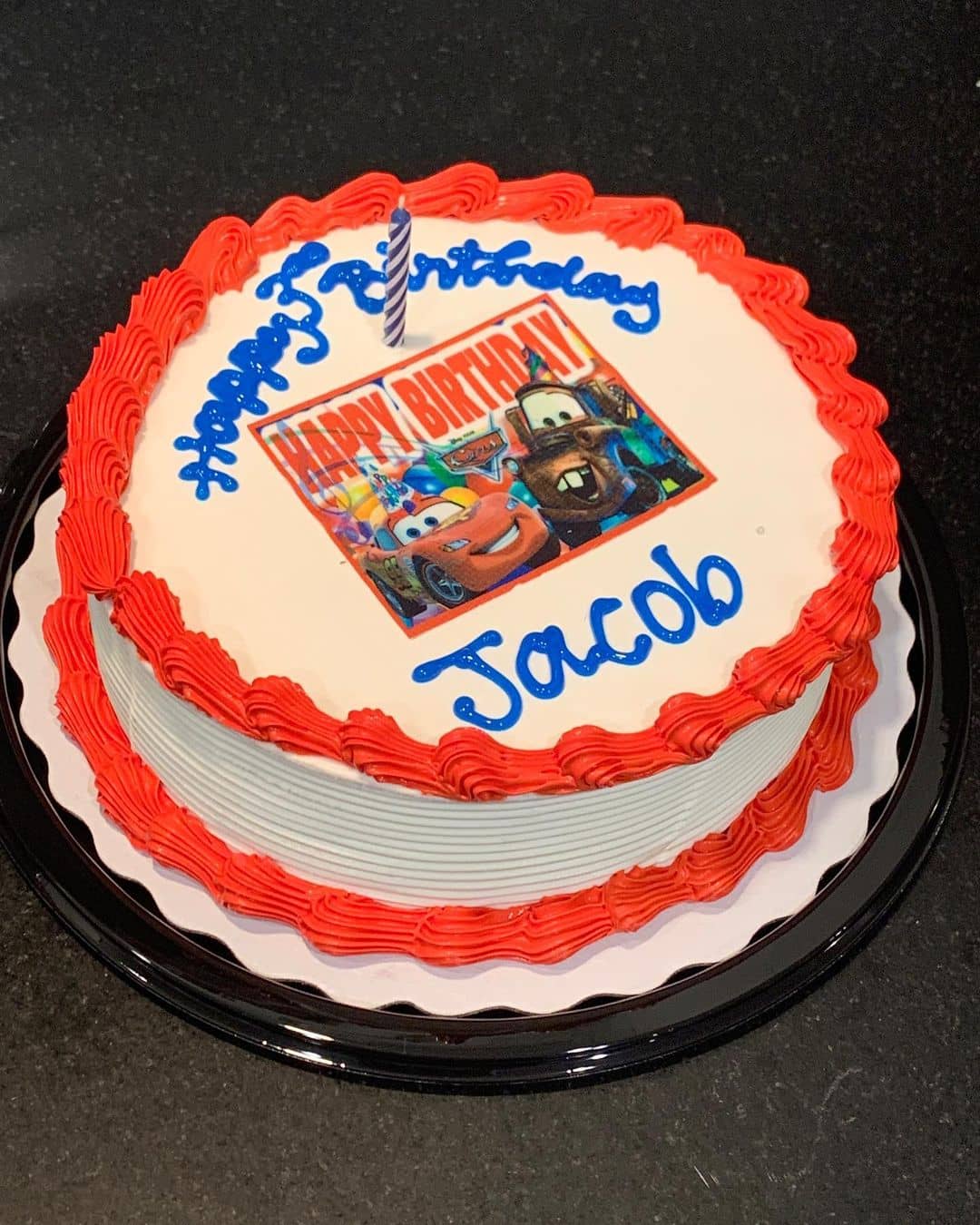 Tell us how we could possibly make a dessert list and NOT include the world's favourite ice-creamery? Dairy Queen had a mere stroke of genius when they used their iconic ice-cream flavours and came up with ice-cream cakes, perfect for a fun birthday celebration, no matter your age!
You can never go wrong with any flavour, whether it be their Girl's Scout Thin Mint, Strawberry Cheesecake or an M&M Blizzard. For an extra cost, you can even have some fun with your cakes, adding in custom designs and photos to make your birthday party even more memorable.
What to order: Girl's Scout Thin Mint, Strawberry Cheesecake, M&M Blizzard
Locations: BC locations
That wraps up our list of the 10 best bakeries to get your next birthday cake and make your day super special. And, for all of your other confectionery needs, check out our list of 10 Best Bakeries in Vancouver for some amazing baked goods you can enjoy all year round.
The following two tabs change content below.
Latest posts by Noms Magazine (see all)