Looking for the best Toronto Chinatown restaurants? We've scoured the streets to bring you a list of the best Toronto Chinatown restaurants. 
Chinatown restaurants in Toronto typically serve Chinese cuisine. However, you can also find places that serve other Asian dishes, such as Korean or Thai food!
If you're short in time, we recommend Hey Noodles and Yin Ji Chang Fen as our top 2 spots to eat at.
But there are more great spots in the Spadina Chinatown area that we'll cover below!
1. Hey Noodles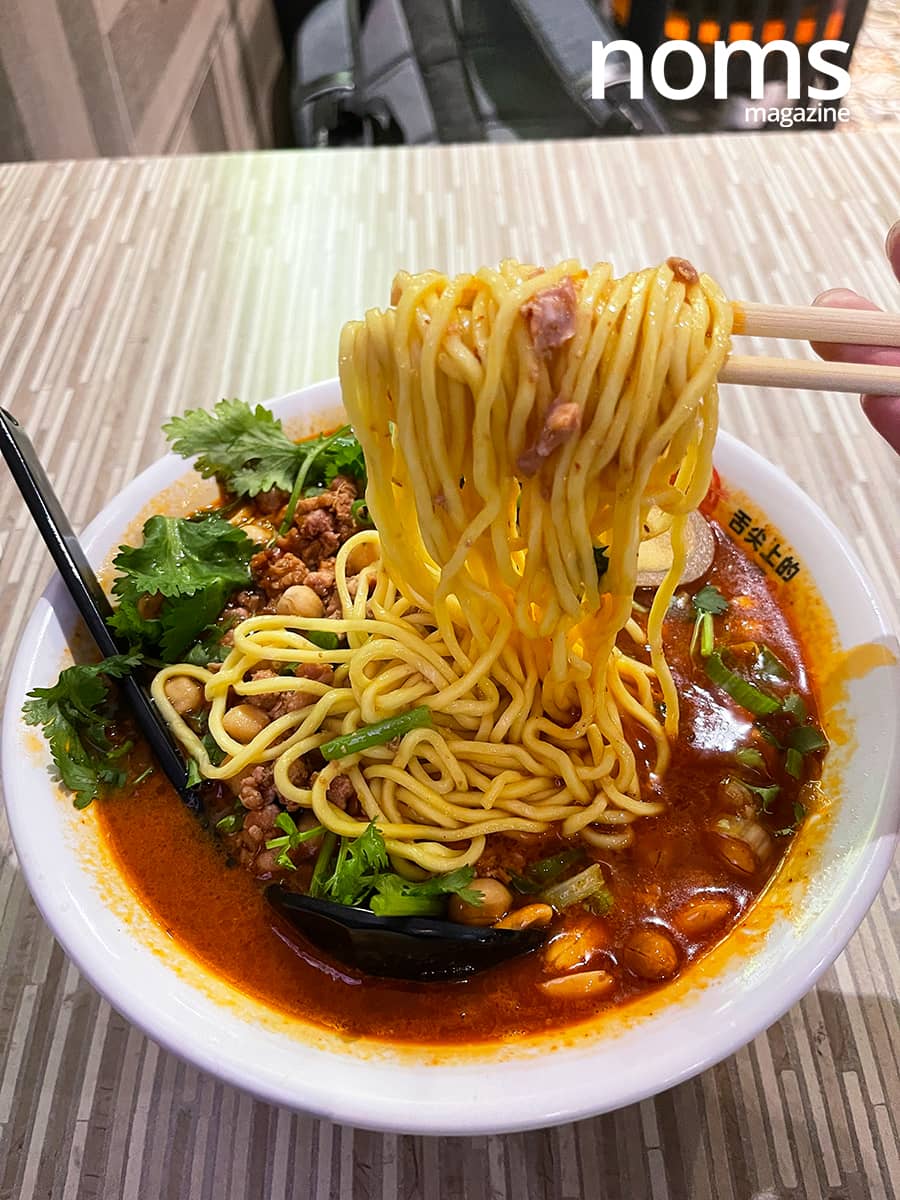 From the name of the restaurant, you know what we're going to talk about!
Hey Noodles is pure heaven for those who love noodles cooked in traditional Chinese style, not to mention an interesting playlist of 80s pop and Chinese hits making this spot a comforting getaway from busy Dundas Street!
Here, you'll find all sorts of noodles, from spicy to mild, satisfying both meat lovers and vegetarians.
The most popular one must be Chongqing noodles, famous for their spiciness from the Sichuan pepper, a mouth-numbing spice!
Don't worry if you can't handle the heat at all, the Beef Sirloin Noodle is also a hit, which is filled with meat that's been braised for at least three hours.
End it right with their menu of traditional Chinese sweets like Ice Jelly or simply a glass of fresh, sweet, and tangy Kumquat Leamon Tea!
What to order: Chongqing Spicy Noodles, Stewed Beef Noodles, Kumquat with Lemon Tea
Address: 478 Dundas St W, Toronto, ON M5T 1G9
Website | Instagram | Facebook
2. Yin Ji Chang Fen 銀記腸粉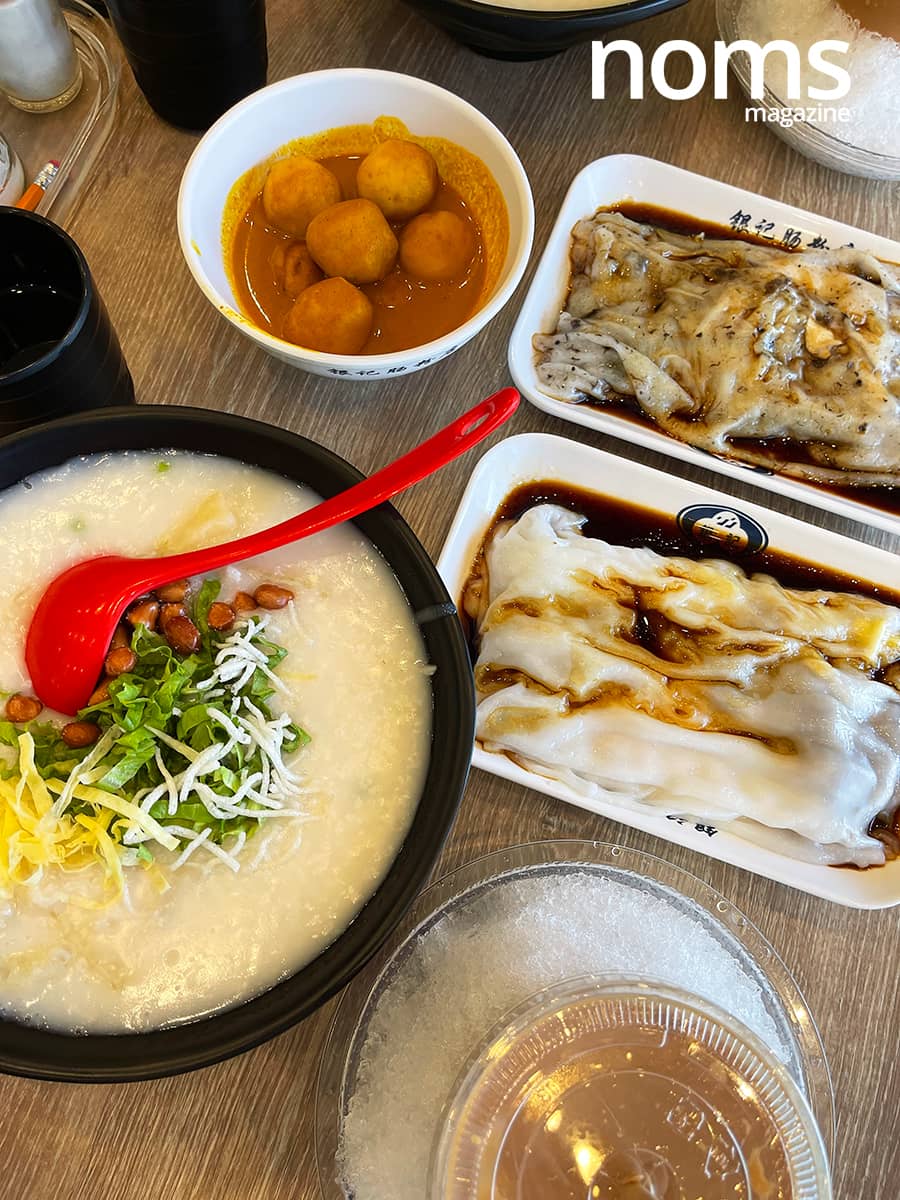 Yin Ji Chang Fen is a fabulous name among Chinese food lovers for its stunning Chang Fen (rice noodle rolls).
You can visit this place for some breakfast, lunch or even a light dinner served in a traditional Chinese setting and a cozy ambiance!
Ordering their rice noodle rolls is a must! You must not leave this place without trying the Shrimp Chang Fen, which is generously filled with fresh and soft shrimp, and soaked in a bath of sweet and tangy soy sauce!
We personally love the BBQ Pork Chang Fen as we want something more hearty and savoury.
Take a bite and you'll be mesmerized by the mix of fatty pork, the sweet soy sauce, and the sharp chives that make a perfect combination!
What to order: Shrimp Chang Fen, BBQ Pork Chang Fen, Beef Siu Mai, Hong Kong Style Milk Tea
Address: 369 Spadina Ave., Toronto, ON M5T 2G3
Website | Instagram | Facebook
3. Swatow Restaurant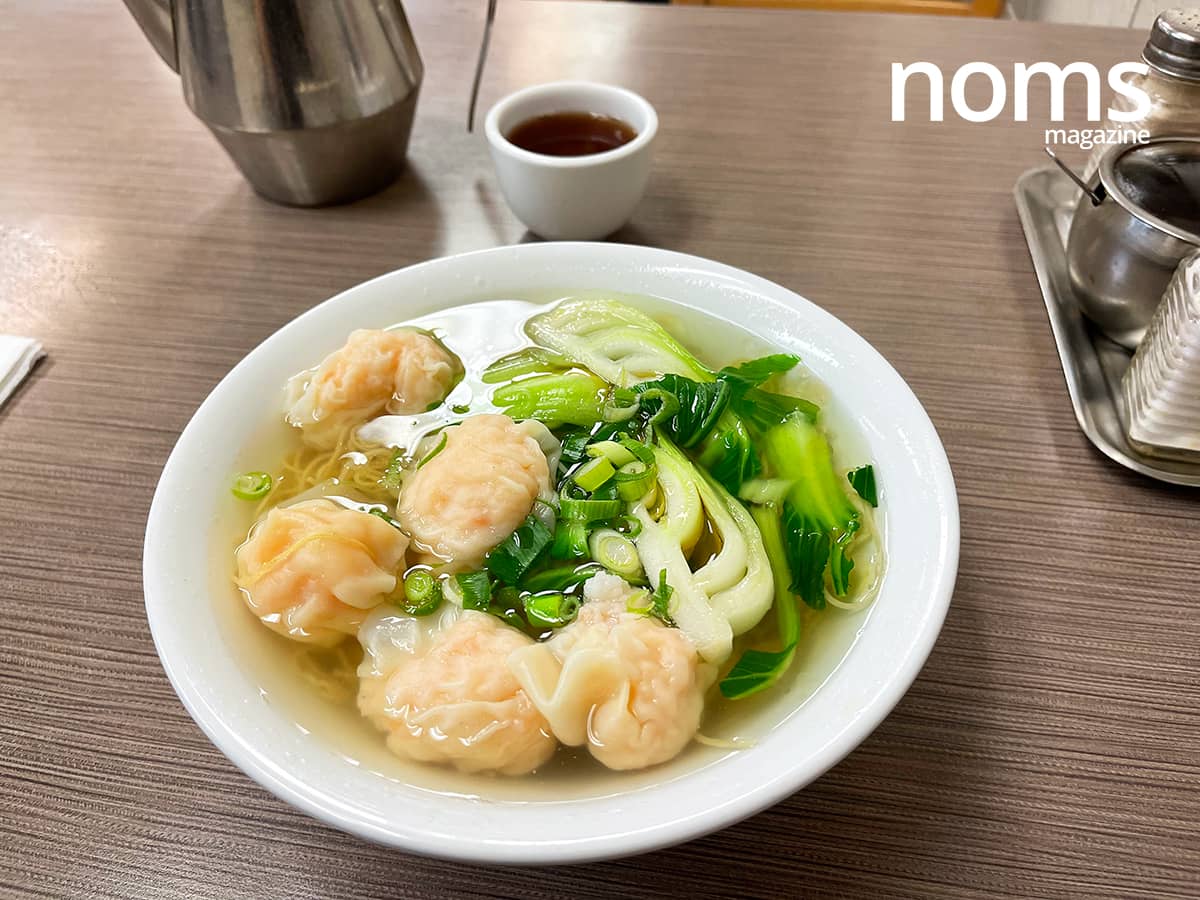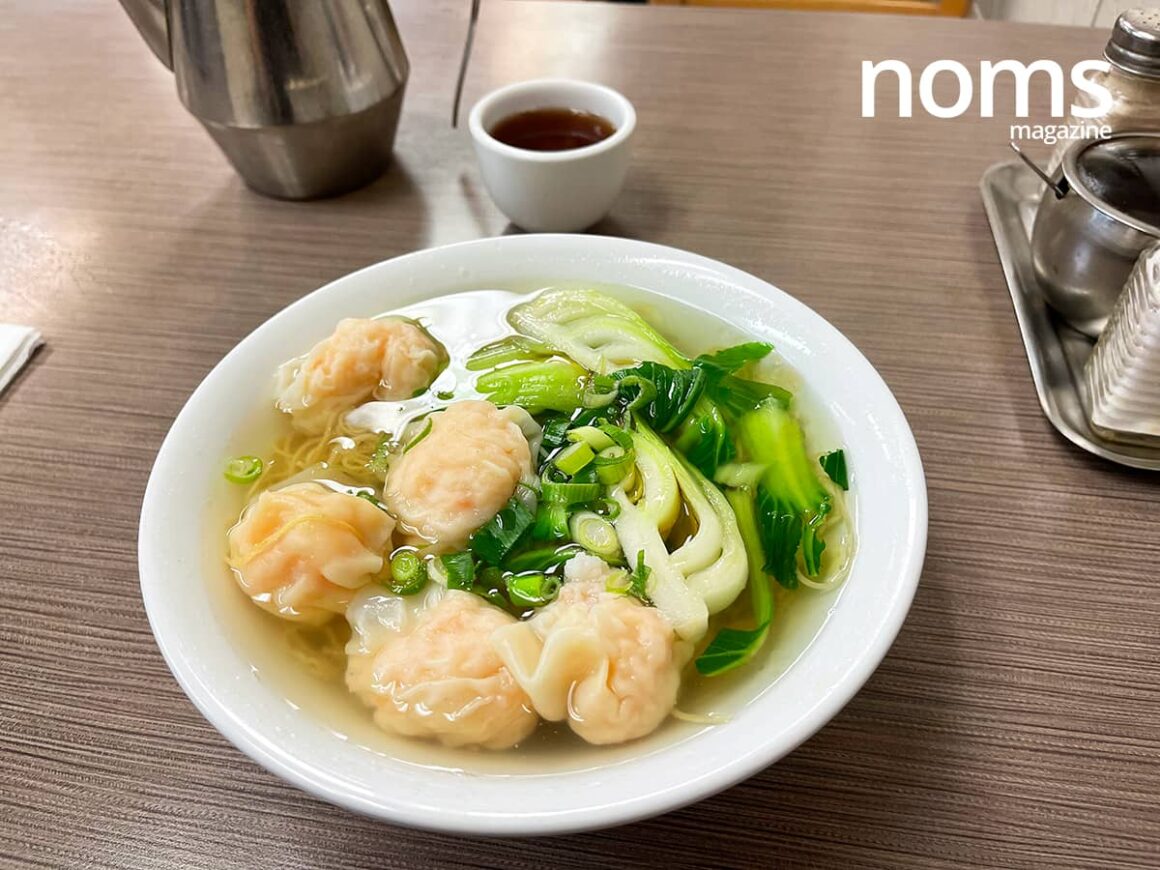 If you're looking for quick eats and late-night meals around Toronto, Swatow Restaurant has got you covered!
This is a total gem that's been serving up no-frills, authentic Chinese food in a cozy space setting for over 40 years.
The best dishes you can order here are the hot and delicious Shrimp Wonton Soup, Beef Fried Noodles, Chicken Fried Rice, and so on.
Oh, we can never get enough of their Shrimp Wonton Soup for its mild and savory taste with a hint of sweetness!
You'll love the Beef Fried Noodles here if you're into something chewy, saucy, and packed with flavours! The noodles are soft and chewy, the meat is melt-in-mouth, all tossed in a mouth-watering garlic sauce!
What to order: Shrimp Wonton Soup, Beef Fried Noodles, Chicken Fried Rice, Fried Squid with Spicy Salt & Chili
Address: 309 Spadina Ave, Toronto, ON M5T 2E6
Website | Instagram | Facebook
4. Juicy Dumpling in Chinatown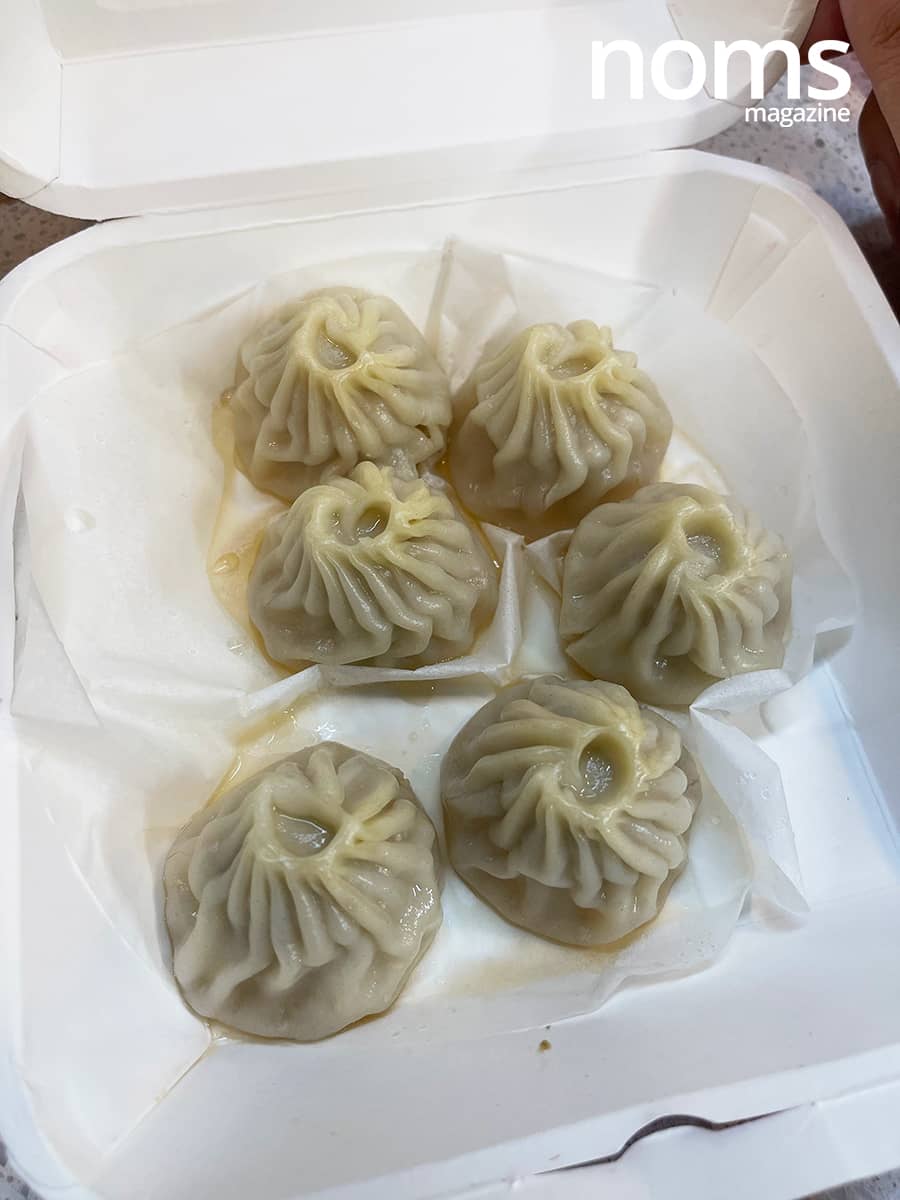 Shout out to all Shanghainese-style dumplings lovers, Juicy Dumplings is your next go-to spot!
Serving fresh, quick, and cheap dumplings in a small and casual space, Juicy Dumpling in Chinatown has all the dumplings lovers' hearts for good reasons!
The Xiao Long Bao is the star of the show with its rich, flavorful broth and tender meat. The Shrimp Wonton is no less delicious with flavourful bouncy shrimps wrapped in soft wonton skins, oh don't forget to dip them into their homemade spicy sauce to double the tastiness!
Of course, they do offer other delicious dishes rather than just dumplings and wontons, such as the flaky, crispy, aromatic, and packed-with-flavours Pan Fried Green Onion Pancake!
What to order: Steamed Mini Soup Pork Dumplings, Pan Fried Juicy Pork Buns, Pan Fried Green Onion Pancake, Kusa Mochi
Address: 280 Spadina Ave., Toronto, ON M5T 0A1
4. 源香 Banh Mi Nguyen Huong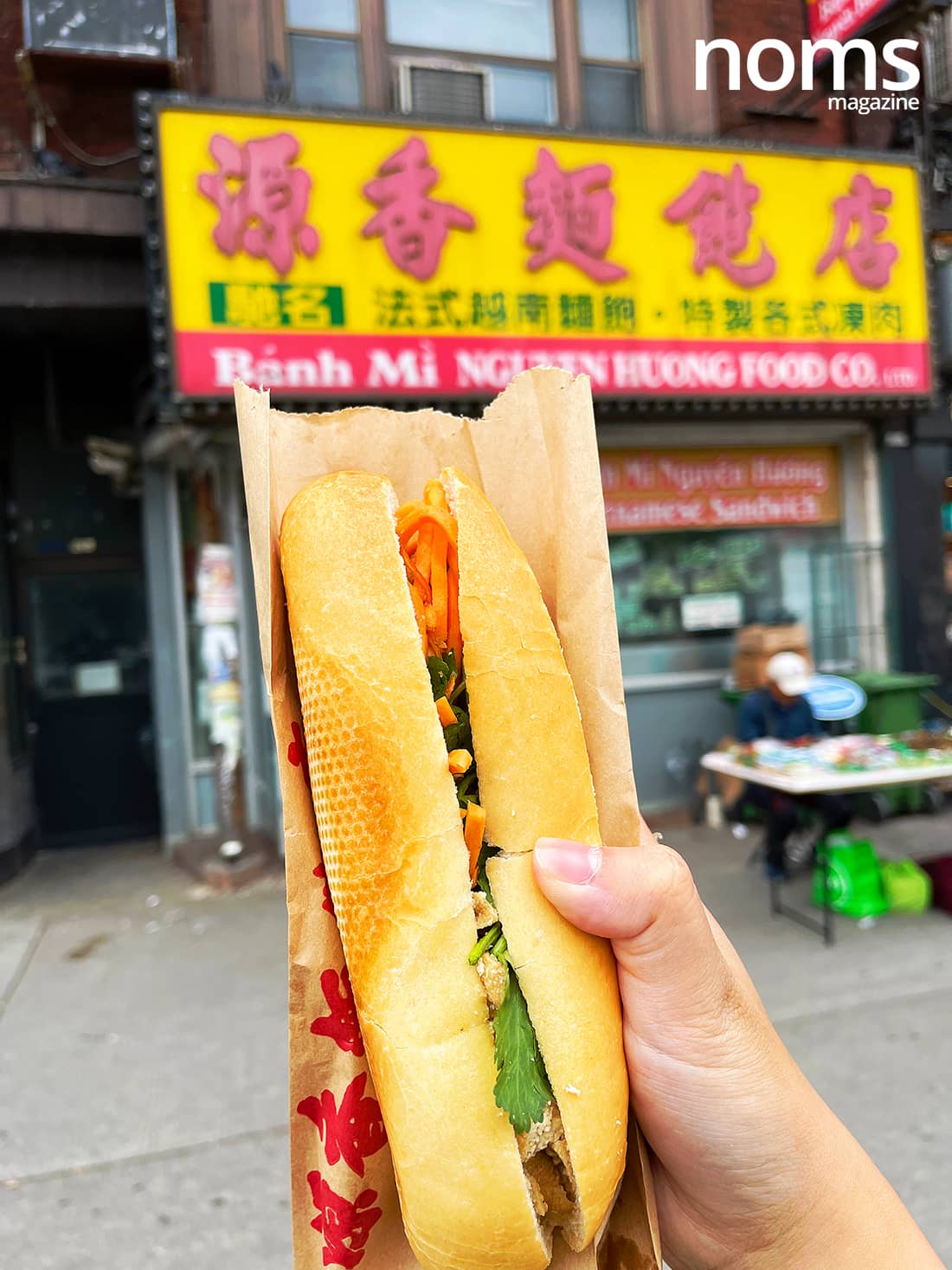 源香 Banh Mi Nguyen Huong is a beloved Vietnamese bakery in Toronto's Chinatown, known for its authentic flavours and fresh bread.
The bakery has been serving the community for years (since 1986), offering the cheapest Banh Mi in the city. But nostalgia and $4 banh mi isn't the thing that only gets people excited, their Vietnamese sandwiches are actually top-notch!
The place's ambiance is simple and traditional, reflecting the authenticity of its food and lightning-quick service – your order arrives as fast as possible.
Their most popular items include the Lemon Grass Bahn Mi Sandwich and the Assorted Cold Cut.
The Assorted Cold Cut is loved for its variety of textures and flavours, all packed into a single sandwich.
Each Banh Mi can be made spicy – but know that it will really pack some heat!
What to order: Lemon Grass Bahn Mi Sandwich, Assorted Cold Cut
Address: 322 Spadina Avenue Toronto, ON M5T 2G2
5. Chat Bar 九号小院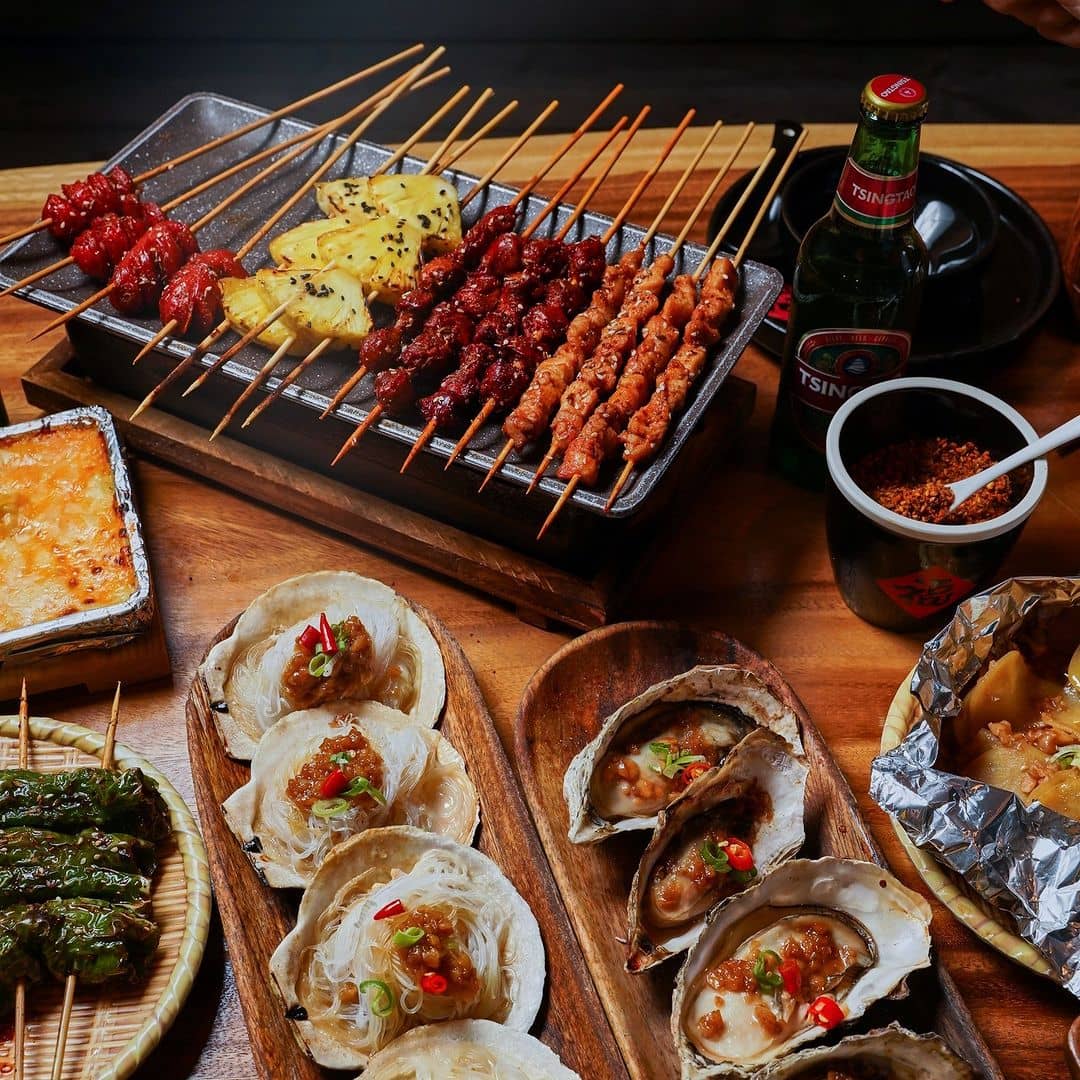 Unlike any Chinese restaurants you've ever been to, Chat Bar is where you'll be experiencing smoky hot skewers!
You don't hear us wrong, Chat Bar has all kinds of delicious meat and veggie skewer options, along with a nice selection of beer, making it an ideal spot to meet your besties, chat, and relax!
The Lamb and Beef Skewers are iconic here, thanks for the strong taste, perfect marination, and surprising tenderness!
If you're a seafood lover, you don't want to miss their Charcoal Grilled Scallop topped with a delicious garlicky sauce!
Coming in a group and want to share a dish? Ordering the Chicken Wings is essential, we are OBSESSED with the sweet, savoury, and garlicky sauce that makes the dish sing!
What to order: Lamb Skewers, Beef Skewers, Charcoal Grilled Scallops, Chicken Wings with Garlic Sauce, Grilled Chicken Feet, Seaweed Soup
Address: 307 Spadina Ave., Toronto, ON M5T 2E6
Website | Instagram | Facebook
6. 椰椰泰 Yeah Yeah Thai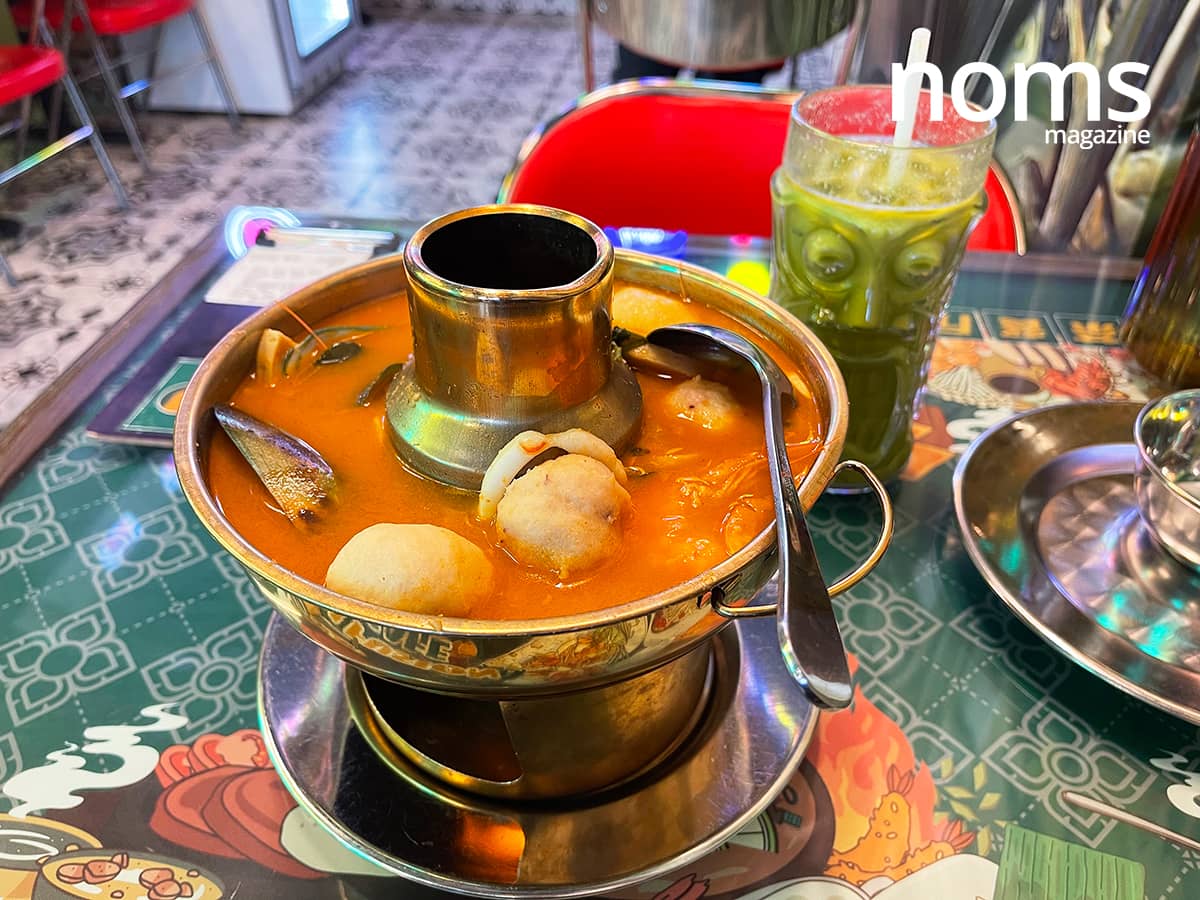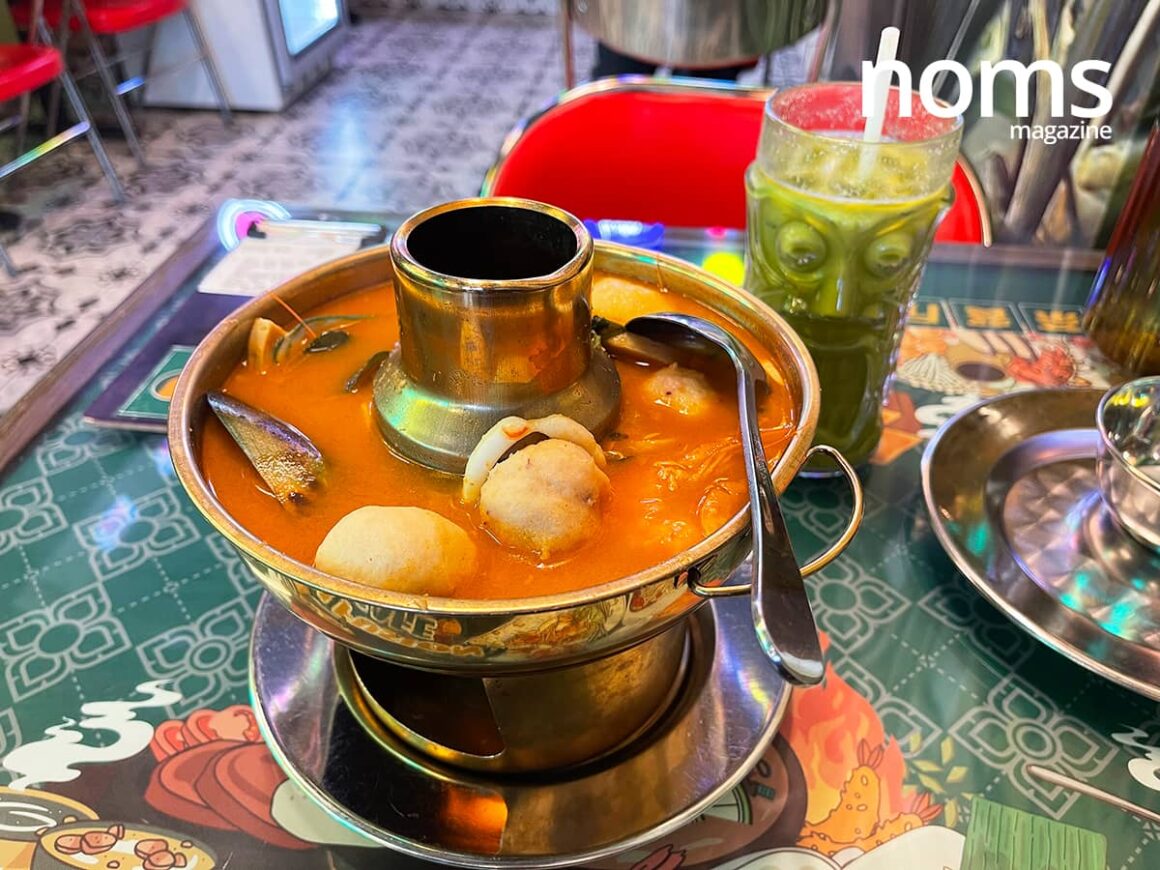 Yeah Yeah Thai offers a unique twist on both Hong Kong and Thai cuisines, which is not commonly seen in the neighbourhood.
Whenever you think of a special culinary experience with a young, hip vibe, try Yeah Yeah Thai!
If you haven't tried the Tom Yum Seafood Risotto, you haven't been to Yeah Yeah Thai!
This is a creative take on the classic Italian dish, loaded with seafood and bursting with a creamy taste but infused with Thai herbs like basil and chilies!
Another game-changing dish that keeps people coming back for more is the Baked Thai Red Curry with Cheese on Fries.
The cheesy fries sauced with Thai red curry themselves are interesting enough, it is then baked to double the texture and flavor!
What to order: Tom Yum Seafood Risotto, Baked Thai Red Curry with Cheese, Thai Iced Milk Tea
Address: 382 Spadina Avenue, Toronto, ON M5T 2G5
7. 张亮麻辣烫 Zhang Liang Spicy Hotpot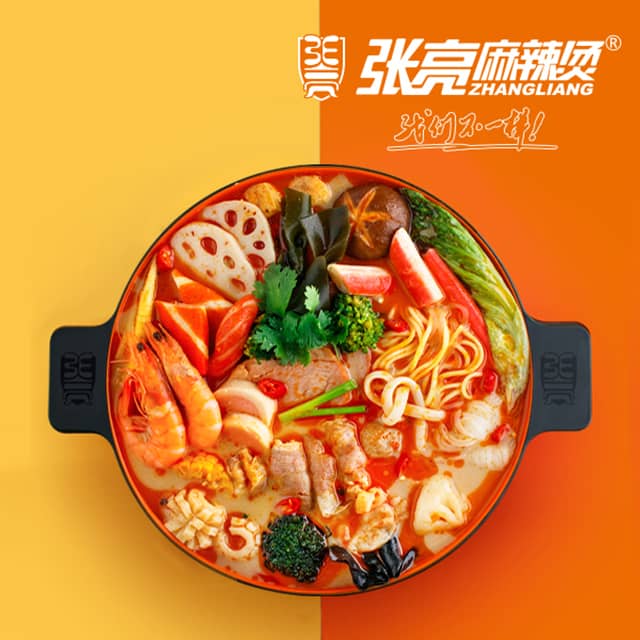 Hey hotpot lovers, you've come to the right place!
Zhang Lian Spicy Hotpot is a bright and casual spot, which is all about customization hotpot, where you'll be picking your ingredients and cook them in the broth of your choice!
First, you'll have to choose the soup base, we highly recommend the flavourful and rich Malatang with Spicy Bone, which is also the most popular choice here! The original version is fairly spicy so don't forget to customize the spiciness to your liking.
Next, the toppings! This is when things get so exciting as they have many different varieties of vegetables, noodles, etc. and it is calculated by weight.
People love picking the Cuttlefish Balls in 5 tastes for their taste and soft, chewy texture, the Baby Octopus and Fish Fillet are no less delicious! Don't skip the Pork Blood – this is the specialty here!
What to order: Malatang with Spicy Bone Soup Base, Lobster Balls, Cuttlefish Balls in 5 tastes, Octopus, Fish Fillet, Pork Blood
Address: 3278 Midland Avenue, Suite D102, Toronto, ON M1V 0C9
8. Hong Kong Bistro Cafe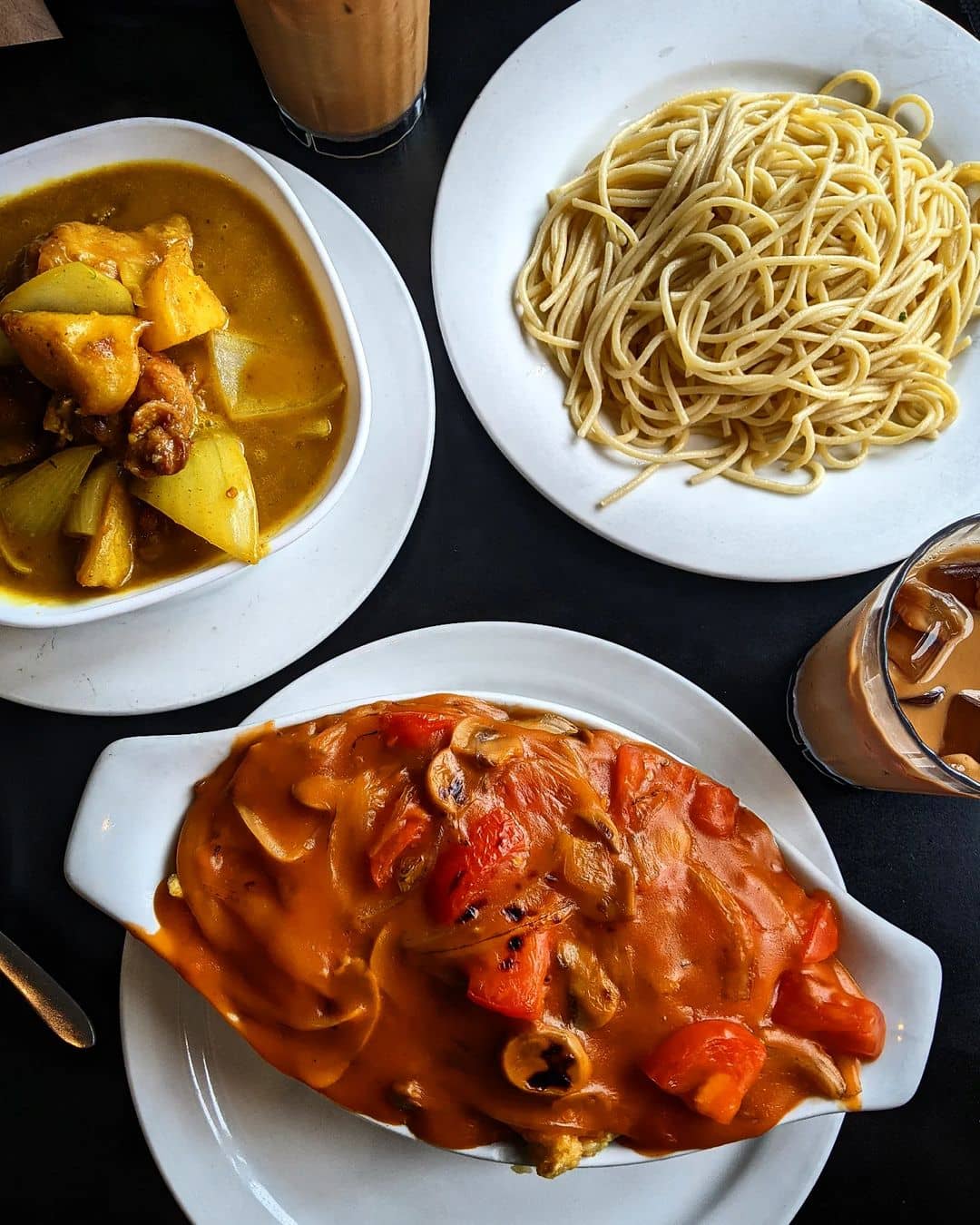 In search of authentic Hong Kong-style food?
Head to Hong Kong Bistro Cafe to be transported straight to the streets of Hong Kong with the bustling ambiance and the aroma of food coming from the kitchen!
The menu is fairly extensive, ranging from snacks to hearty full meals. Our advice is to start with their Beef Noodle Soup if you have no idea where to start, this dish is hearty and flavourful enough to wake up your palate!
The Wonton Soup is another star of the show thanks to its light yet flavorful taste, the wontons are plump and the broth is soothing.
You can also try their Baked Seafood in Cream, which is super satisfying with a lot of seafood, and trust us when we say it tastes even better with fried rice!
What to order: Beef Noodle Soup, Wonton Soup, Baked Seafood in Cream
Address: 472 Dundas St W, Toronto, ON M5T 1G9
Website | Instagram | Facebook
9. BIWON Korean Restaurant
If eating comforting Korean dishes in a cozy surrounding sounds nice to you, head to BIWON Korean Restaurant!
This place is packed with both locals and visitors for serving authentic flavors in generous portions, so hurry up and take your seat!
One of the most popular dishes is the Jokbal Combo. The set comes with trotters served with steamed rice, in which you can choose among soybean stew, soft tofu stew, kimchi stew, or pork bone stew to go along with.
The Spicy LA Kalbi JungSik is another crowd-pleaser with BBQ beef short ribs perfectly marinated in a gochujang-based sauce with lots of fresh garlic and ginger.
What to order: Jokbal Combo, Spicy LA KalBi JungSik, Kimchi Dolsot BokkEumBap
Address: 473 Dundas St W, Toronto, ON M5T 1G8
10. Ramen Station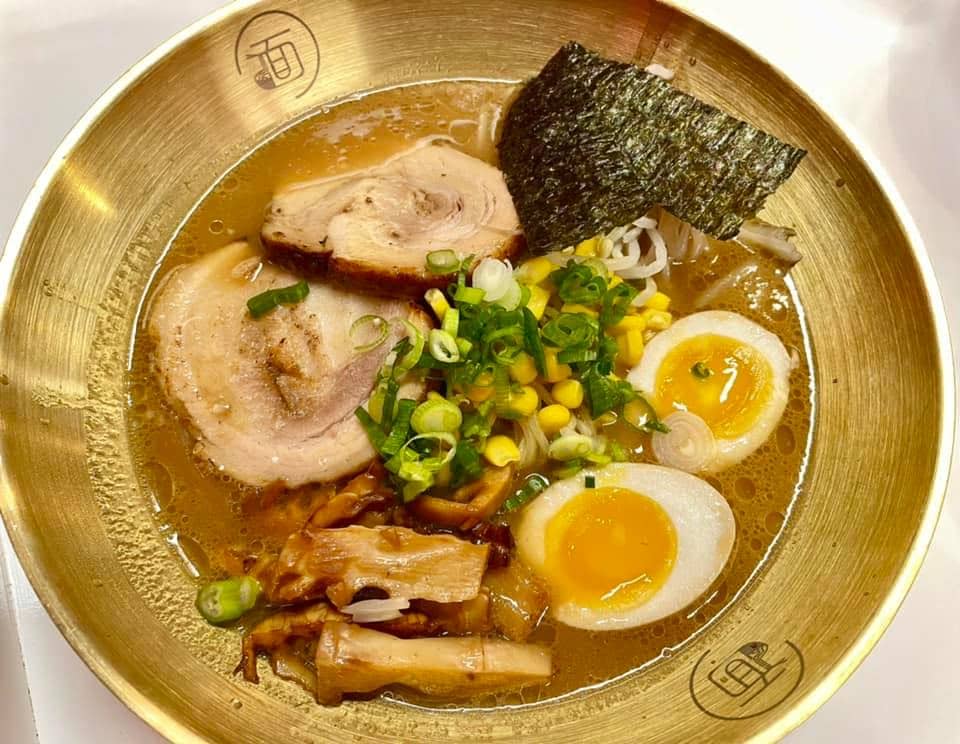 Located in the bustling Chinatown district, Ramen Station is the place to satisfy your cravings with big portions of ramen.
We simply love how the ramen is cooked in a Chinese style, and we have to admit, it doesn't taste like any other ramen you've ever tried before!
Compared to others, their Chinese-Japanese ramen has a much lighter taste, especially the Tonkatsu Ramen! This is surely a hit for its balanced flavors and juicy meat, while the broth is creamy, heartwarming, and full of umami taste!
We personally prefer the Fried Shrimp Shio Ramen, which comes with an assortment of tempura-like fried shrimp and a lot of vegetables, bathed in a mild broth. Absolutely a must-try for vegetarians!
What to Order: Tonkatsu Ramen, Spicy Tan Tan Ramen, Fried Shrimp Shio Ramen, Miso Black Ramen
Address: 361 Spadina Avenue, Toronto, ON M5T 2G3
11. Rol San Restaurant
Rol San Restaurant is a gem in Toronto's bustling Chinatown, famous for its authentic Cantonese cuisine. This spot is a go-to for dim sum lovers when offering excellent options for dim sum in the area at a cheap price point!
Their Pork Dumplings Siu Mai are to die for! They are juicy, soft, and chewy with fatty pork fillings inside, and remember to dip them in some soy sauce (add in some spring onions if you like) to enhance the flavors!
You may want to try their classic Sticky Rice with pork wrapped in lotus leaf, including all sorts of yum ingredients like chicken, sweet sausage, Chinese cured pork belly, salted egg yolk, and shiitake mushrooms.
Don't even think of leaving without taking a bite of their Steamed Custard Bun, it tastes crazily good!
What to order: Shrimp Dumplings, Pork Dumplings Siu Mai, Sticky Rice with Pork in Lotus Leaf, Wonton Soup with Pork
Address: 388 Spadina Ave., Toronto, ON M5T 2G5
12. August 8 Chinatown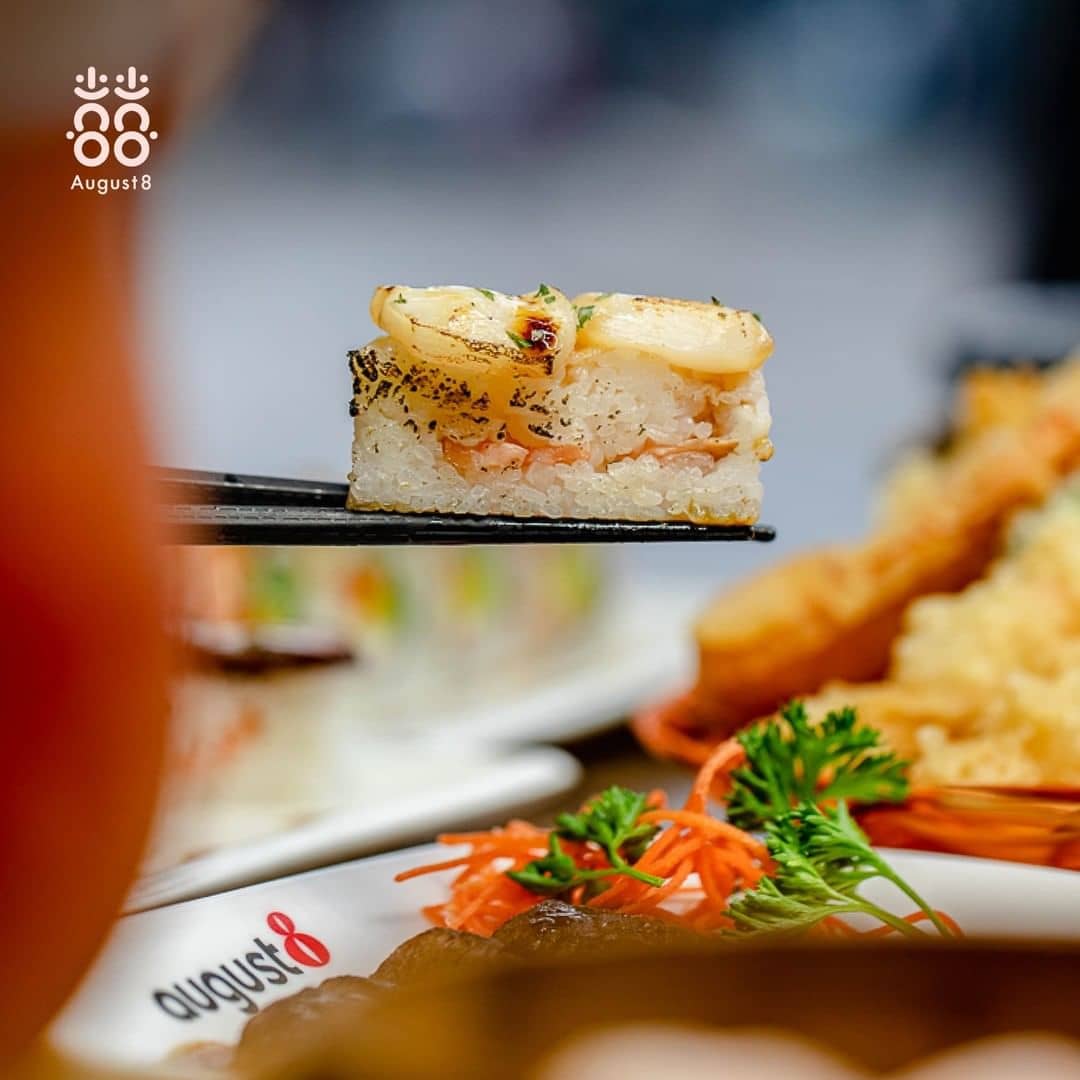 Located right in the heart of Toronto's Chinatown, August 8 is a dim sum and sushi restaurant that is famous for its one-of-a-kind iPad ordering system.
The interior is super cute with shades of navy and classic decoration, making this place even more modern and fancy to dine in!
There is a wide selection of sushi, sashimi, hand rolls, dumplings, teppanyaki, udon, and more to explore.
We suggest you start easily with some typical yam, crab, and shrimp tempura, they are simple, yes, but the sauce is going to change the whole game!
Rolls are popular here, and the Red Dragon Roll is truly the star of the show with some savory and sweet sauce drizzled on top!
Or you can pick the Mango Chicken Tempura for a unique blend of sweet, tangy, umami taste along with that crispy coat.
What to order: Mango Chicken Tempura, BBQ Pork Buns, Red Dragon Roll, Crab Meat Salad with Chip, Spicy Salmon Hand Roll, Mango Pudding
Address: 331 Spadina Ave., Toronto, ON M5T 2E9
Website | Instagram | Facebook
And there you have it, folks! We've just taken you on a delicious journey through the best Toronto Chinatown restaurants.
Whether you're craving juicy dumplings, spicy hot pots, or fresh sushi, Chinatown has something for everyone.
So the next time you find yourself wandering the bustling streets of this iconic neighbourhood, you'll know exactly where to go for a meal that hits all the right notes.