Hot pot is a dining culture that is both popular and beloved all across the globe. Also known as soup-food or steamboat, this is one kind of cuisine that doesn't just date back centuries, but also warms the heart with its pure home-like comfort, and keeps your taste-buds alive with its divine flavors.
Among Burnaby's eateries, Hot Pot spots sparkle like gems during the cold wet days.
If you're in search of some delicious warm Hot Pot in Burnaby, then we've got the goods below:
1. The Dolar Shop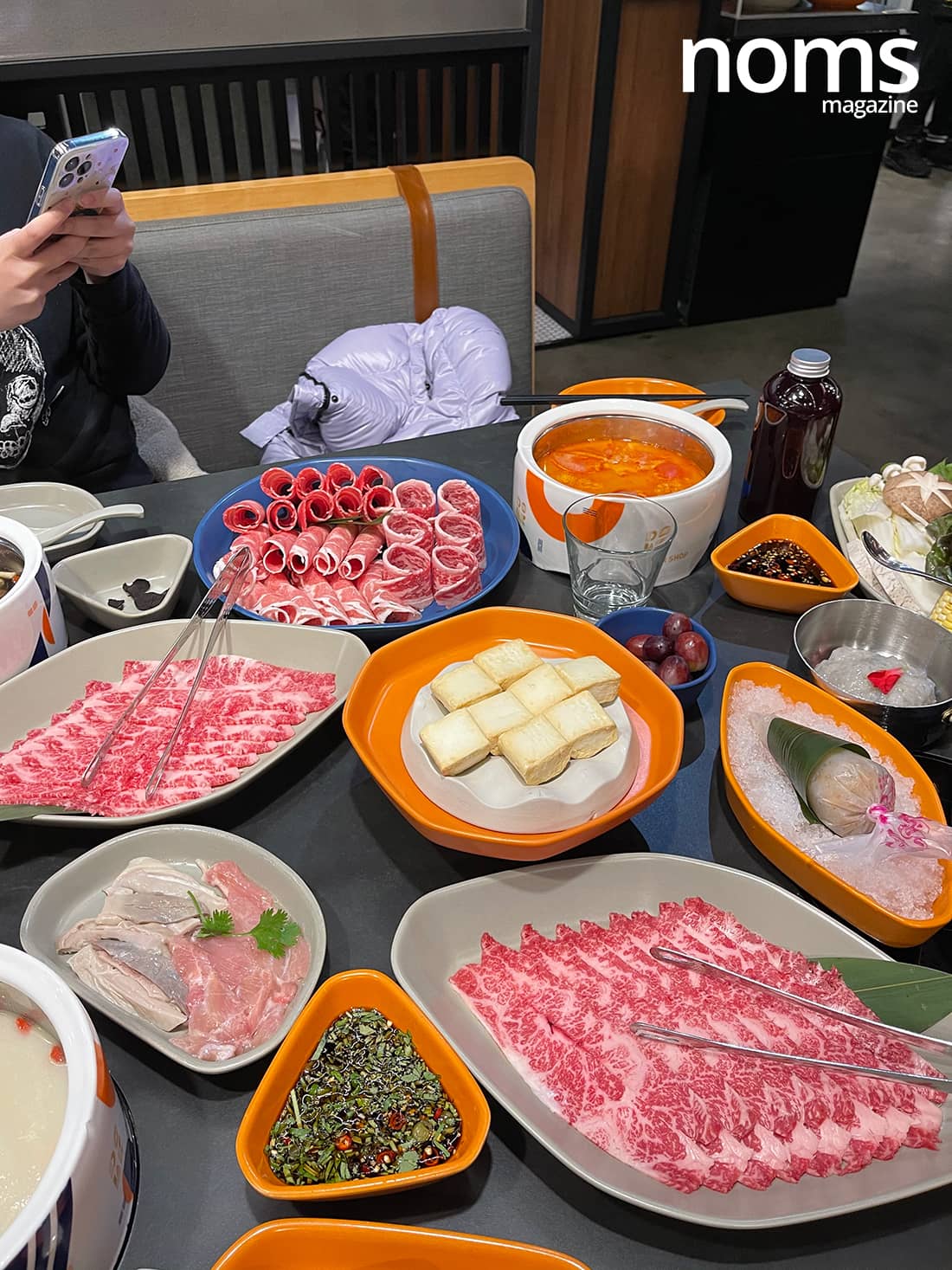 For a delicious boujie hot pot meal, The Dolar Shop is one of the top spots in Burnaby.
They are a global brand showcasing the Macau hot pot culture, that serves up the freshest ingredients, is touted for its impeccable service, and definitely knows how to give guests a good time.
One thing that we love about Dolar Shop is that you get your individual hot pot. Meaning you get to choose the soup base you want and not have to compromise with your family or friends if they can't handle the spice!
In general – any of their meat platters are great options. We overall recommend trying their Wagyu Cubes, the Wagyu Pancakes, Shrimp Ball Paste.
Our soup of choice is the Exquisite Silver Soup, which just hits that sweet spot between being herbal and heartwarming.
Tip: Don't forget to ask for their soft-serve ice cream at the end of your meal! It is absolutely delicious.
What to order: Wagyu Cubes, Flounder fillet, Shrimp Paste, Wagyu Pancake, Exquisite Silver Soup, soft-serve ice cream
Address:
-6078 Silver Dr. Burnaby, BC 
-4361 Kingsway #4A, Burnaby, BC (all you can eat concept)
Website | Instagram | Facebook
2. Big Way Hot Pot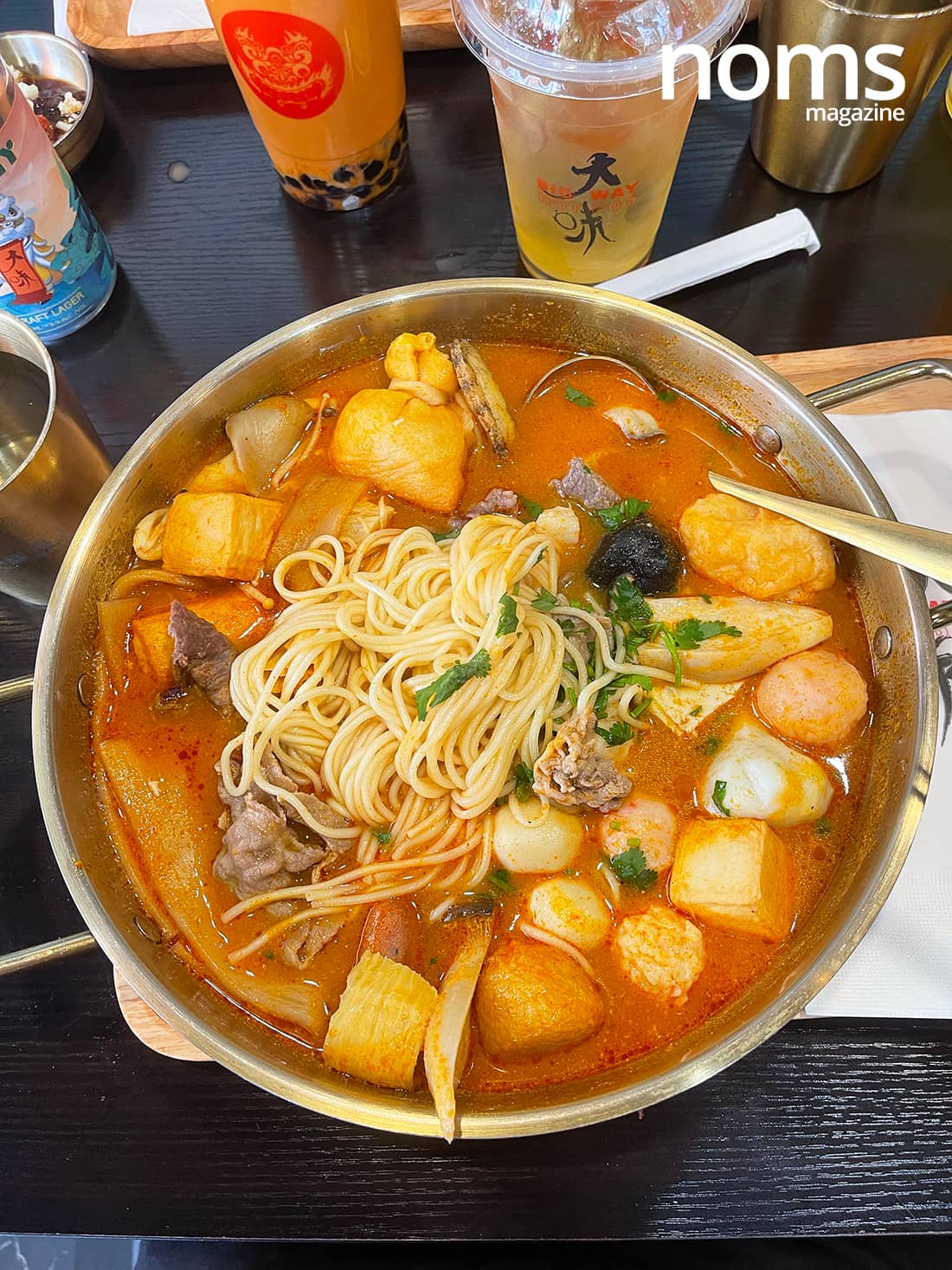 Big Way Hot Pot offers a fast, casual, and individual hot pot experience, where you can select from over 100 items!
First, choose your soup base, and we recommend you try the Signature Ma La Tang, Sichuan Green Pepper Soup, or Tom Yum Soup out of their 8 choices of soups.
Then, choose your favourite ingredients to fill your bowl. With 100 items to choose from (which changes seasonally), you'll want to pick carefully as your final price is based on overall the weight.
On the roster, you'll see your usual hot pot suspects – fish balls, veggies, noodles, meats, and seafood. But Big Way has some more unique items that you don't quite see elsewhere.
Some include a tofu pouch, fish ball with salted egg yolk, squid ink cuttlefish ball, crayfish, and abalone.
Once you're done filling up your bowl, head over to the counter to weigh it.
Here you can choose to order a bubble tea or even a spiked bubble tea. If you're feeling the latter, go for the vodka/jack daniels with lychee tea.
And like Dolar Shop, end off your meal with a complimentary in-house made soft-serve ice cream. Definitely one of the best ways to finish a meal!
P.S. if you're lucky, they may have going on a free Jasmine Green Tea deal when you dine in before 5PM.
What to order: Signature Ma La Tang, Sichuan Green Pepper Soup, Tom Yum Soup, Fish Balls, and Mochi-filled Cheese.
Address:
-7-4300 Kingsway, Burnaby, BC
-5-4250 Kingsway, Burnaby, BC
-4940 No. 3 Rd #123, Richmond, BC V6X 3A5
3. Gokudo Shabu Shabu Hot Pot-Burnaby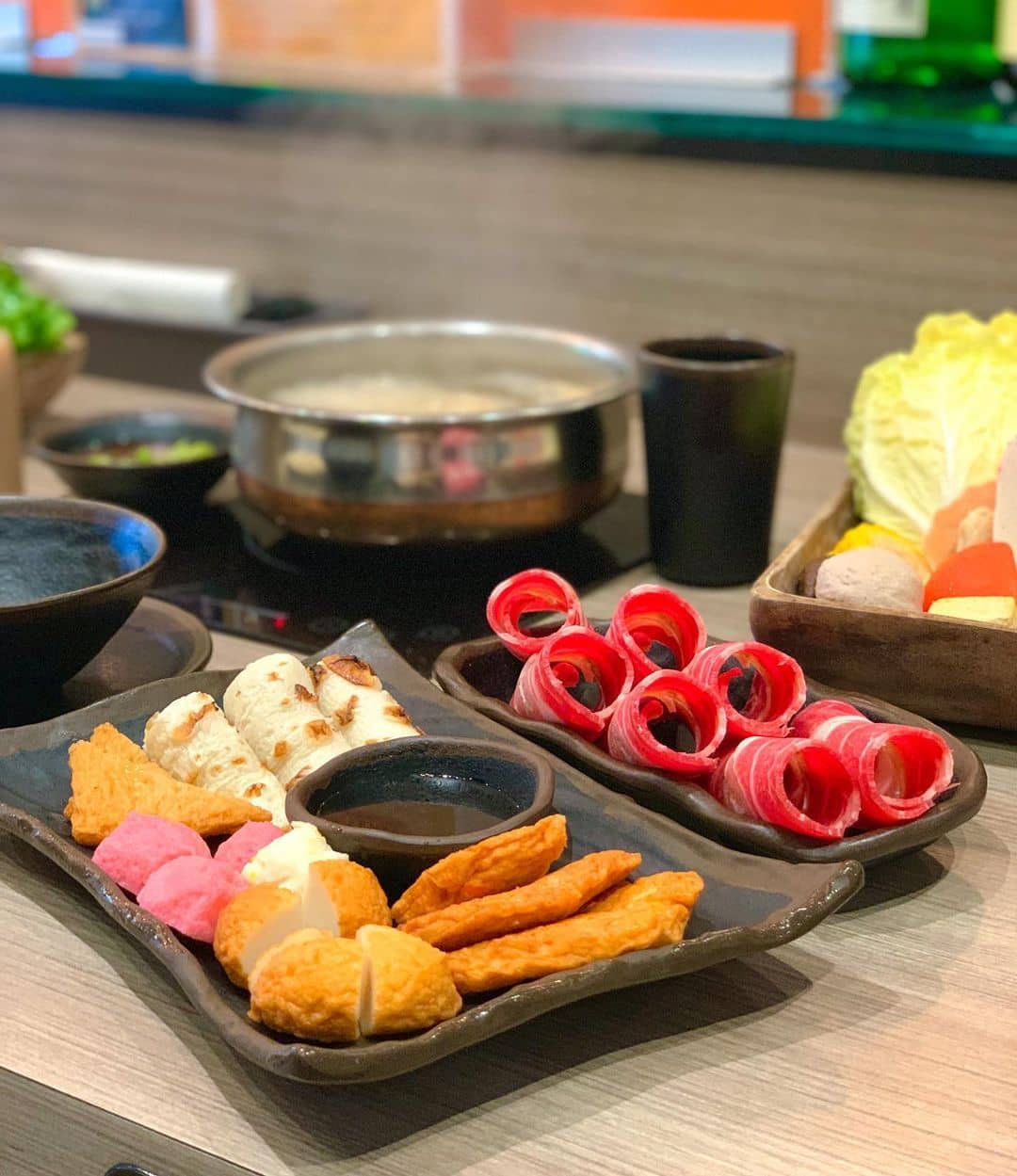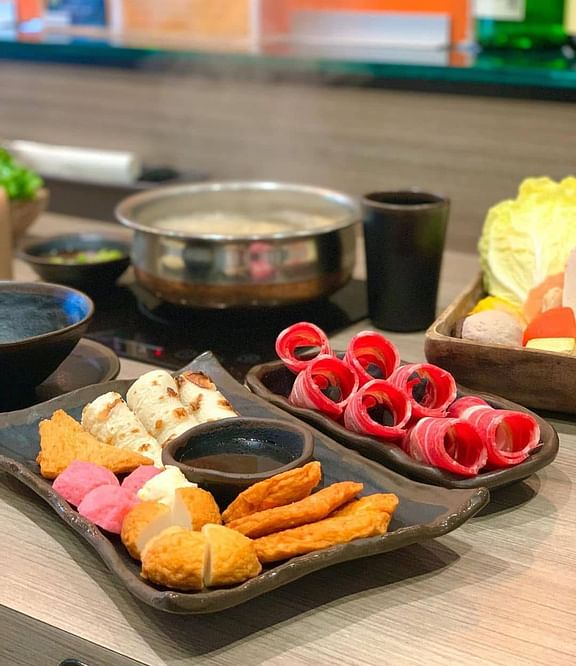 Just a few steps from Big Way is the popular Gokudo Shabu Shabu Hot Pot.
With a wide variety of Japanese, Chinese, Thai, and Korean soup bases, affordable sets, and a packed restaurant, you can be sure that Gokudo will do the trick to keep yourself and your friends warm and satisfied.
The term "shabu" means thinly sliced meat and you can get either Rib-eye, sirloin, short rib or Wagyu in beef. There is pork neck or bacon slices and lamb and chicken as well.
They also have a great seafood selection and offer a vegan option as well.
What to order: Fatty short plate slice combo, Sukiyaki soup base, Prime grade short rib slice combo, Assorted Veg Platter
Address: 5-4250 Kingsway Burnaby, BC V5H 4T7
4. Pearl Hot Pot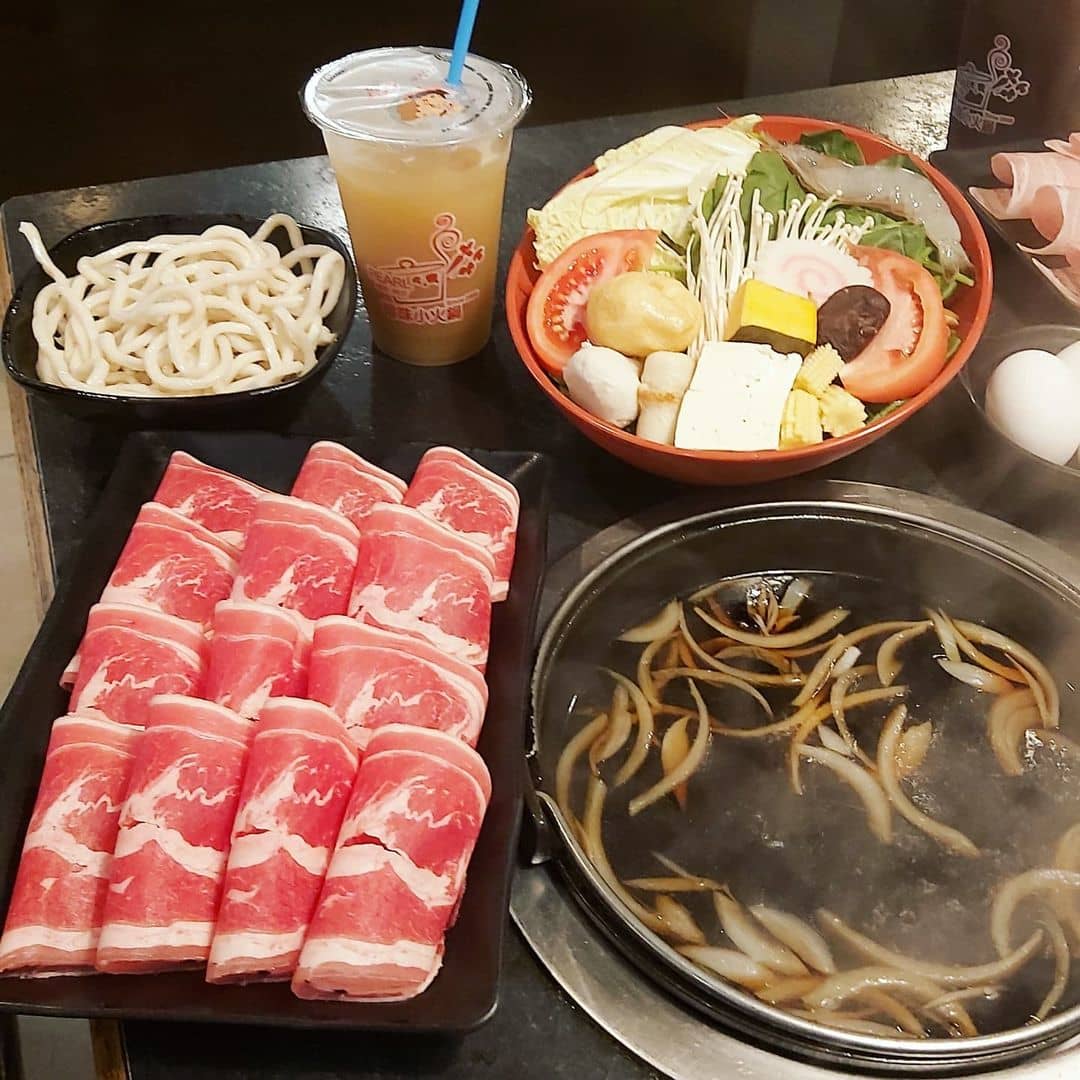 Having been serving since 2000, Pearl Hot Pot is a must-try next destination for an authentic Asian hot-pot experience in Burnaby.
Come by for any casual dates or family gatherings to enjoy their wide range of hotpot combos, sukiyaki combos, and typical Taiwanese side dishes in such a warm, inviting ambiance.
There are many types of hotpot combos that include a hotpot, a bowl of rice, a drink, and ice cream. Or you can order the soup base and toppings separately, which comes with a drink and dessert also.
Try Kimchi Soup or Satay Soup since they are the 2 most popular ones. They are sure to satisfy your palate!
Must-try toppings are Spicy Pot which comes with pork intestines, iced tofu, pork blood, and sour vegetables.
Or the supreme Seafood & Meat Pot that is suitable for 3-4 people. You'll leave this place with a full tummy and a happy smile!
What to order: Kimchi Soup, Spicy Pot, Satay Soup, Seafood & Meat Pot, Meat Balls Pot
Address: 7154 Sperling Ave, Burnaby, BC V5E 2W5
5. Roadside Spicy Pot
Ready to be transported to the streets of China? Besides stunning skewer hotpot choices and cool beers, the decor is inspired by 1980s Chengdu, which makes you feel like eating a hotpot on the roadside!
The menu isn't huge, but the items are all tasty and it's so hard to pick just a few names to try. Since people are lining up for their Wagyu Beef, we think you should start with that too!
The Wagyu Beef has a butter-like texture with a meaty, savory taste that is sure to have your heart!
Don't just stop there, pick the Traditional Spicy Soup with Spicy Beef and Beef Blood Vessel.
This combination is packed with flavors, spicy, and addictive as well. Swallow them all down with a bottle of cold beer and you're all set!
What to order: Wagyu Beef, Traditional Spicy Soup, Spicy Beef, Beef Blood Vessel
Address: 105-6462, Kingsway, Burnaby, BC V5E 1E1
Website | Instagram | Facebook
6. GWQ Hot Pot Master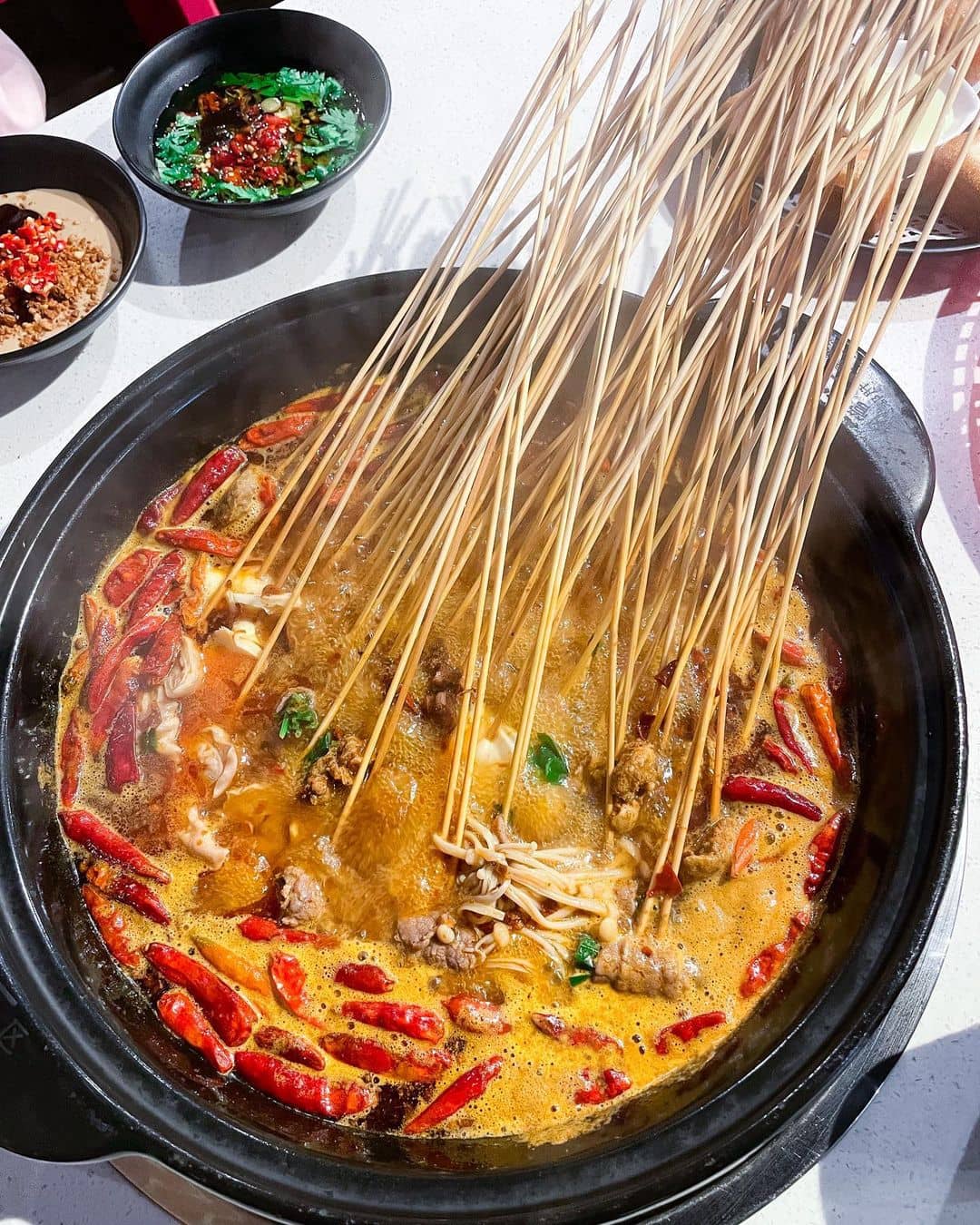 You've probably driven by this spot with "HOT POT MASTER" in giant letters, hundreds of times while heading to Metrotown.
What you maybe didn't know is that this is a famous hot pot chain from Szechuan China, with other 800 locations globally!
Having opened for a couple of years now, this school-themed interior joint is known for its skewer hot pot. At this spot, it is mainly self-serve.
Grab a tray and take your pick from various skewered meats, seafood, and baskets of vegetables from their 8 fridges.
Choose your broth and then dump all your chosen goodies in to start cooking!
Price-wise, it is based on number of skewers (costs around $0.69 each), misc items (like vegetables and noodles), and your soup base (is around $14).
If you're looking for a decent non-spicy soup base, the Special Mixed Bone Soup base will do the trick. OR you can choose to do a split soup base so your friends can have a spicy one as well.
What to order: Special Mixed Bone Soup Base, Spicy Beef, hand-crafted noodles, ox tripe, spicy chicken gizzard, crispy sausage
Address: 5737 Battison St, Vancouver, BC V5R 4M7
7. Grandma Liu Hot Pot
Specializing in individual hotpots, Grandma Liu Hot Pot is simply a place where you can satisfy your palate and fill your empty tummy without breaking the bank. An ideal place for any casual eating!
Like Big Way, the concept at Grandma Liu Hot Pot is simple. First, choose the ingredients ranging from vegetables, noodles, and meatballs, to fresh fish, and beef ribs.
Then, select your favourite broth. And finally, you'll pay by the weight of the ingredients. We all love that you can pick as many or as few ingredients as you want.
For the broth, choose the Malatang Soup as this is the signature one of Grandma Liu Hot Pot, and don't miss the Roe-filled Fish Balls or Mochi Cheese Fish Stick.
They are surprisingly good! Plus, you are able to choose the level of spiciness, as well as if you want chili oil or sesame sauce.
What to order: Roe-filled Fish Balls, Mochi Cheese Fish Stick, Malatang Soup
Address: 6289 Kingsway, Burnaby, BC V5J 0H4
8. Happy Lamb Hot Pot Burnaby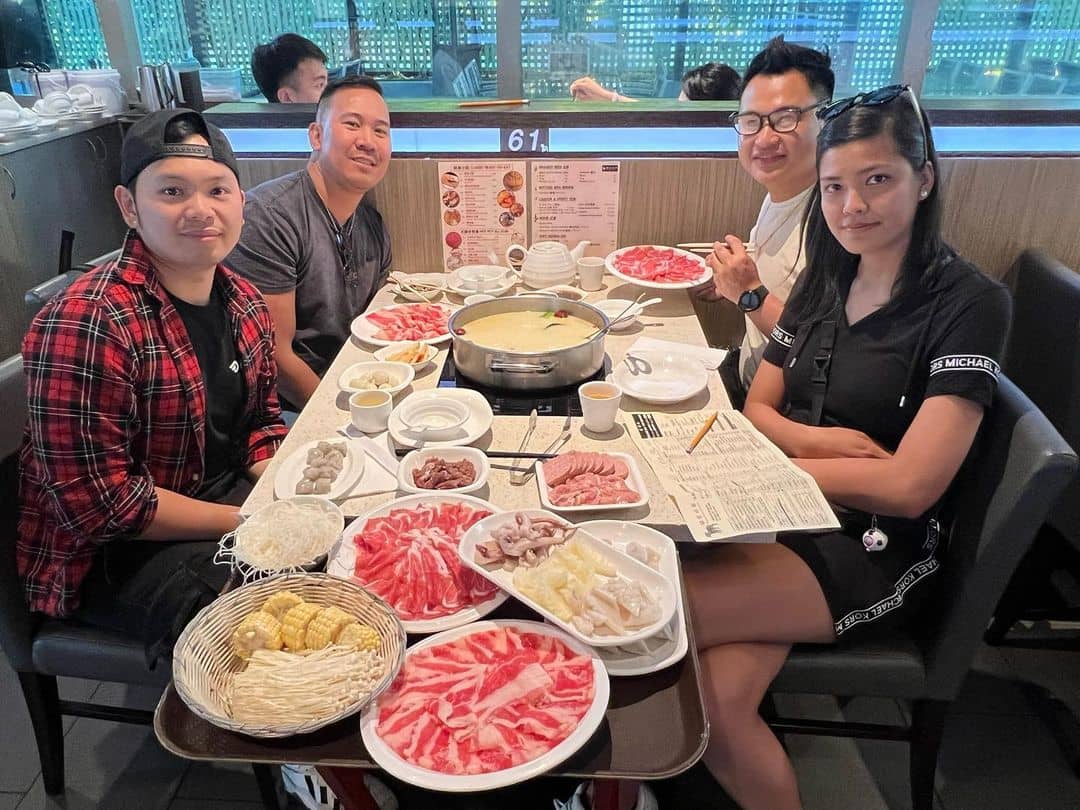 Happy Lamb is another OG spot that has been probably around for 2 decades. If you're a local, big chance that you've been to this Burnaby or Richmond location for All You Can Eat hot pot.
Unlike the Richmond location – which renovated and pushed out the AYCE menu entirely – this Burnaby location still retains the AYCE offering and allows for individual dishes to be ordered.
You'll be amazed by its wide selection of meat, seafood, and veggies to tick off on your sheet.
Settle down with our all-time favorites like Lamb Shoulder, Chicken Breast, Beef Tripe, and Fresh Fish Fillet. They also offer top-notch dumplings and fish cakes, so don't you dare skip them!
Like the other hot pot spots, Happy Lamb Hot Pot has your usual sauce bar to whip up your own custom sauce.
What to order: Lamb Shoulder, Fresh Fish Fillet, Meat Balls, Chicken Breast
Address: 4755 Kingsway, Burnaby, BC V5H 4W2
We hope you've found yourself some nice places to enjoy your hotpot. But don't just stop there, keep on exploring our top-notch restaurants in Burnaby here!
How We Create Our "Best" Lists
All Noms Magazine's "best" lists are created using multiple factors and signals to help readers find the best restaurants, things to do, and places to stay at. Some of these factors and signs include personal experiences, correspondence with locals, and compiling experiences from review sites.
Each list is also created to be balanced (in terms of price, cuisine type, ambiance, and more) as possible. This means that the lists are not specifically created in ranking order. You should be comfortable picking from any of the spots on the list and generally have a good time. But of course, YMMV (your mileage may vary) and everyone may have different experiences/palates.