Looking for the best restaurants in Burnaby? There are a ton of great ones to choose from, and have we got a bonanza of Burnaby restaurants for you! It's no secret that Burnaby is a melting pot of culture-rich cuisines. You'll find all kinds of amazing eateries here, from your casual Mom & Pop, to pub-style restaurants, and family-friendly spots.
The food ranges from traditional Vietnamese, Indian, French, Italian, Chinese, Greek and more. The options are amazing, and we had a great time exploring everything Burnaby restaurants have to offer.
So, what are the best spots for you to enjoy a memorable meal in Burnaby? Check out our list of the 22 Best Burnaby Restaurants to hit up on your next visit.
*Noms Members are part of our exclusive paid membership. Only food spots we personally recommend are accepted as members. 
Limited Time Offer
1. Stem Japanese Eatery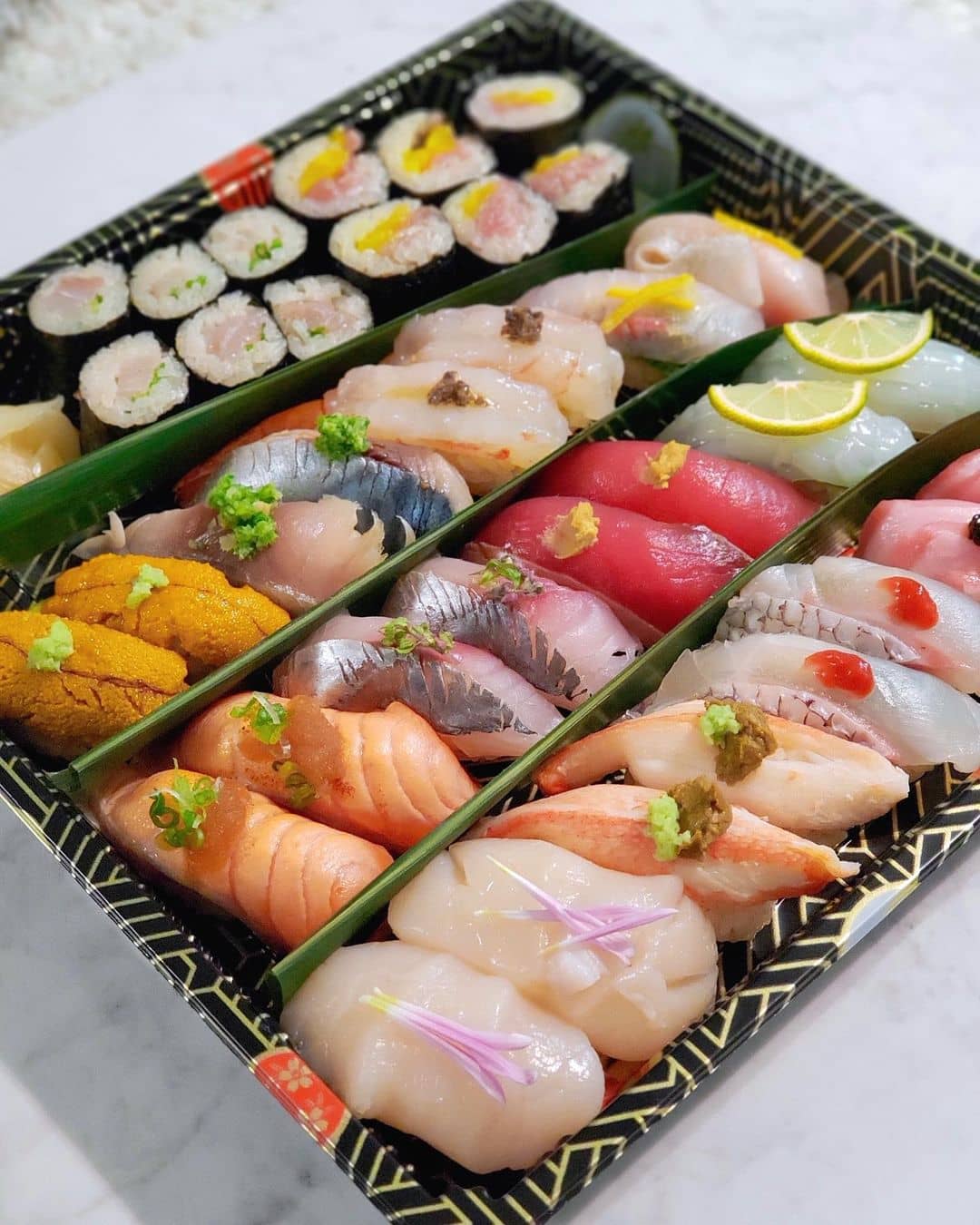 Chef Tatsuya and Chef Yoshi's brainchild, Stem Japanese Eatery is an authentic Japanese restaurant in Burnaby that specializes in traditional Kappa cuisine. They boast an extensive izakaya style menu that has locally sourced products, as well as fish flown in daily from the Tsukiji Market in Tokyo, Japan. Both these chefs are amazing at selecting a lengthy wine and sake list that are primarily chosen to complement the menu.
Stem pays homage to the fact that Japanese cuisine is often conditional to the season. Check out their seasonal menu for the Fresh BC Oyster on Shell, Octopus Karaage and Japanese Madai Snapper Head "Yaki-Bitashi". Extremely popular here is Staub Gohan (Dashi & Koshihikari Rice, cooked in a Staub Cocotte) that you have to try out. Or, take the Chef's Omakase 7 course delight that changes daily and includes both sake and wine pairings.
What to order: Fresh BC Oyster on Shell, Octopus Karaage, Japanese Madai Snapper Head, Staub Gohan, Chef's Omakase 7 Course Delight
Address: 5205 Rumble Street Burnaby, BC V5J 2B7
Website | Instagram | Facebook
Bonus: Get 3% cashback (up to $15) from your purchases at Stem Japanese Eatery with a Neo Cardᵀᴹ. Sign up now
2. Siam Le Bien Thai Cuisine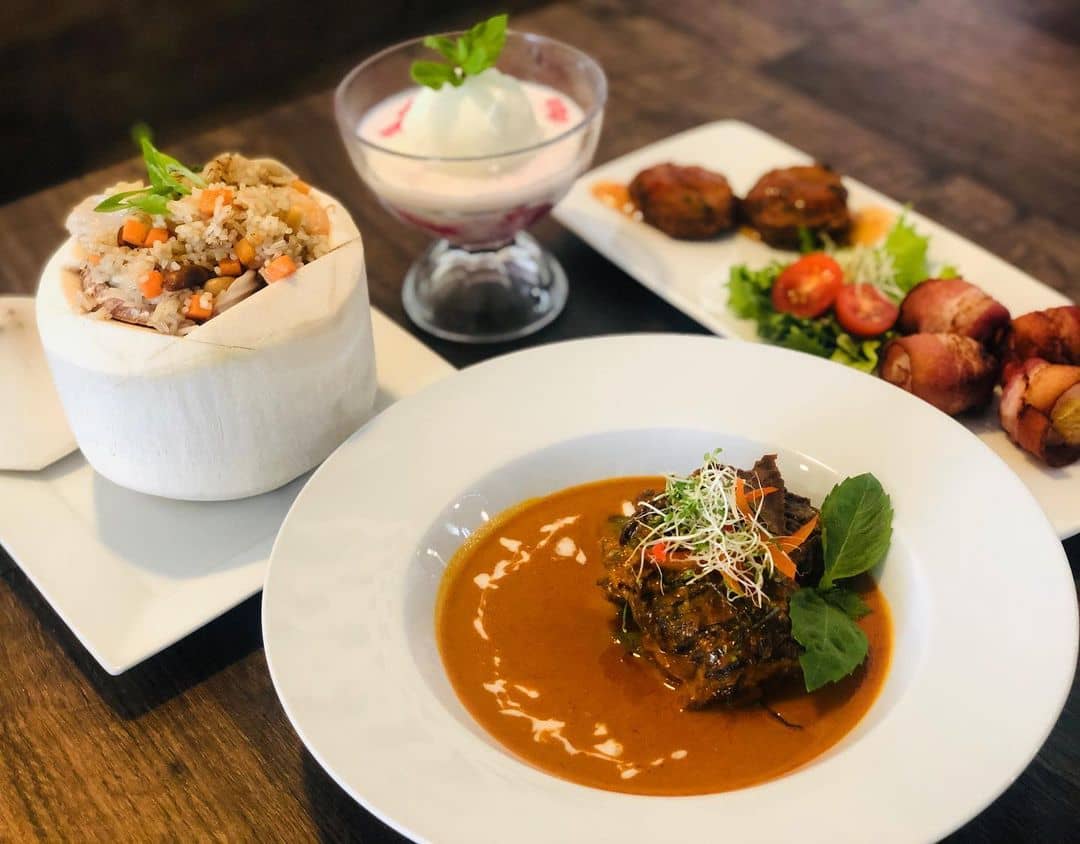 For authentic Thai cuisine, take a trip to Siam Le Bien, the faithful restaurant for anything Thai. Using imported herbs and spices from Thailand, as well as locally sourced ingredients, Siam Le Bien has the edge in flavour and quality. With excellent service, an amazing atmosphere and helpful staff, Siam Le Bien is one eatery that you just have to visit.
Try out their Tong Yum Prawns for a perfect balance of sweet and sour. Their Pad Thai has the right chewiness with a divine sauce. If you like spice, go for their famous Pad Ka Pao Duck with stir-fried boneless BBQ duck, bell peppers, green beans, fresh chili, garlic and Thai basil. Pair your meal with either alcoholic or non-alcoholic drinks.
What to order: Tong Yum Prawns, Pad Thai, Pad Ka Pao Duck
Address: 4217 Hastings Street, Burnaby, BC, V5C 2J5
Website | Instagram | Facebook
3. Kimbap Cheonguk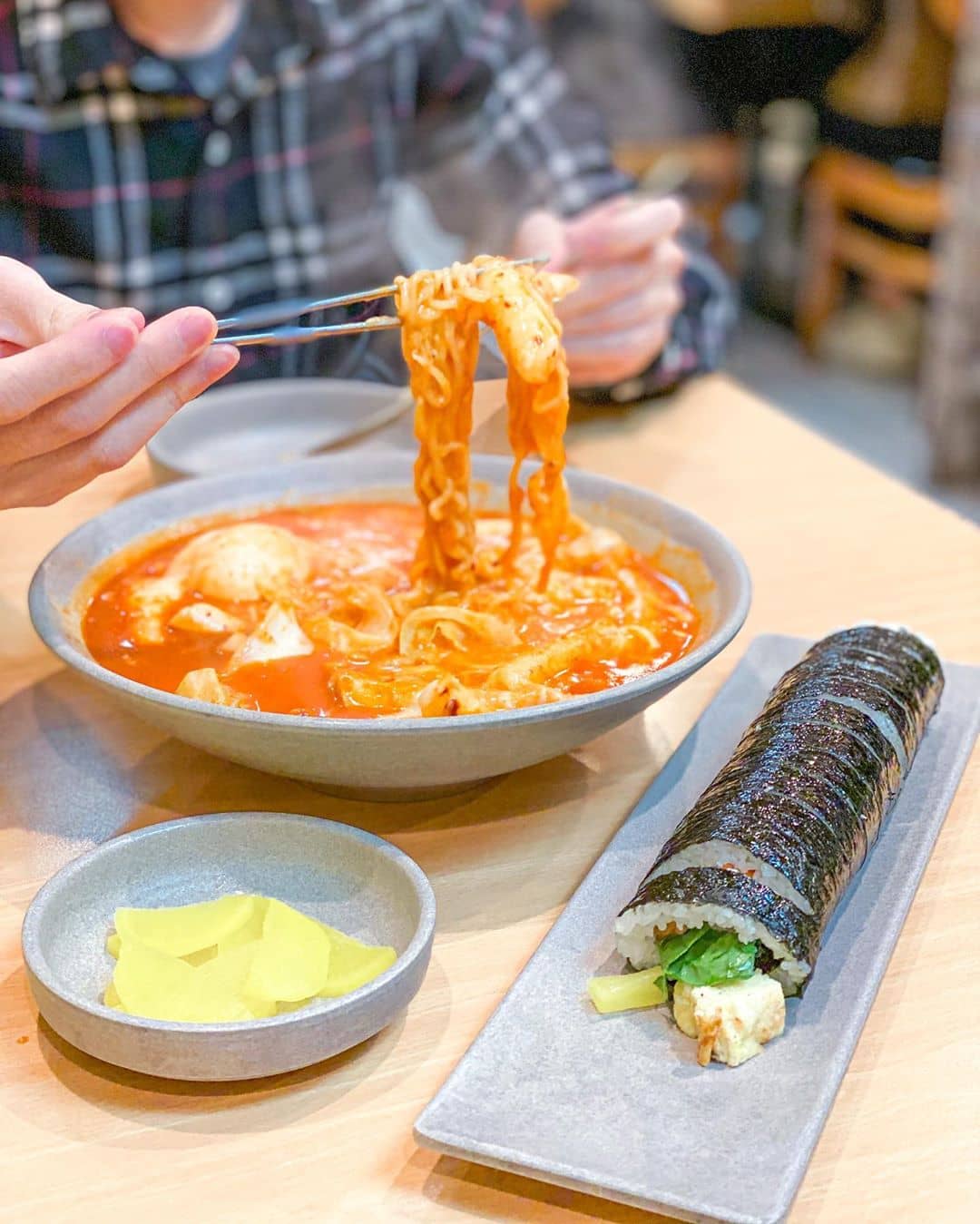 Kimbap, or "seaweed rice," is often mistakenly referred to as sushi, but it is a popular Korean dish with its own unique flavors and history. Kimbap Cheonguk cultivates a genuine version of this authentic Korean delicacy along with other popular Korean favourites like NaengMyeon (long thin noodles) and stone pot rice. Staying true to their culture, Kimbap Cheonguk is not only reasonably priced, but they serve large portions that end up getting shared.
Experience true Korean cuisine in their crab meat, tuna, kimchi or beef Kimbap. We recommend their Mul NaengMyeon (Cold noodles, beef, egg, radish, and cucumbers, in broth). The Chicken with Cheese Dduk Bok Ki is so huge that it can easily be shared by two people. Definitely a value-for-money eatery.
P.S. their "tea" is also SO good on a cold day. (hint: it is actually broth)
What to order: Kimbap, Mul NaengMyeon, Chicken with Cheese Dduk Bok Ki
Address: 341 North Road A Coquitlam, BC V3K 3V8
4. Dolar Shop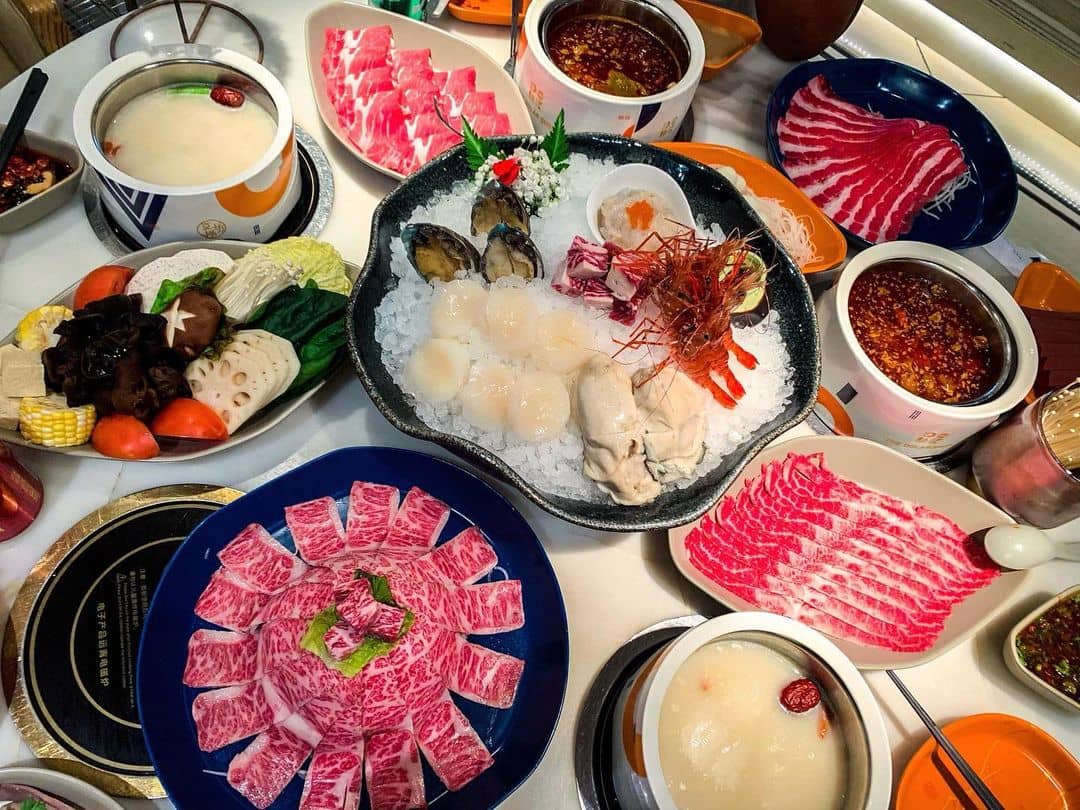 For a delicious boujie hot pot meal, The Dolar Shop is the perfect spot. They are a global brand showcasing the Macau hot pot culture, that serves up the freshest ingredients, touted for their impeccable service, and definitely knows how to give guests a good time.
One thing that we love about Dolar Shop is that you get your individual hot pot. Meaning you get to choose the soup base you want and not have to compromise with your family or friends if they can't handle the spice!
Try their Wagyu Cubes, the Flounder fillet, or the Special Agent (Squid) Balls. Our soup of choice is the Exquisite Silver Soup, which just hits that sweet spot between being herbal and heartwarming.
And unlike their Richmond location, the Burnaby outpost has a lunch menu that is a great deal and filling!
Tip: Don't forget to ask for their soft-serve ice cream at the end of your meal! It is absolutely delicious.
What to order: Wagyu Cubes, Flounder fillet, Special Agent (Squid) Balls, Exquisite Silver Soup, soft-serve ice cream
Address: 6078 Silver Dr. Burnaby, BC
Website | Instagram | Facebook
5. Sooda Korean BBQ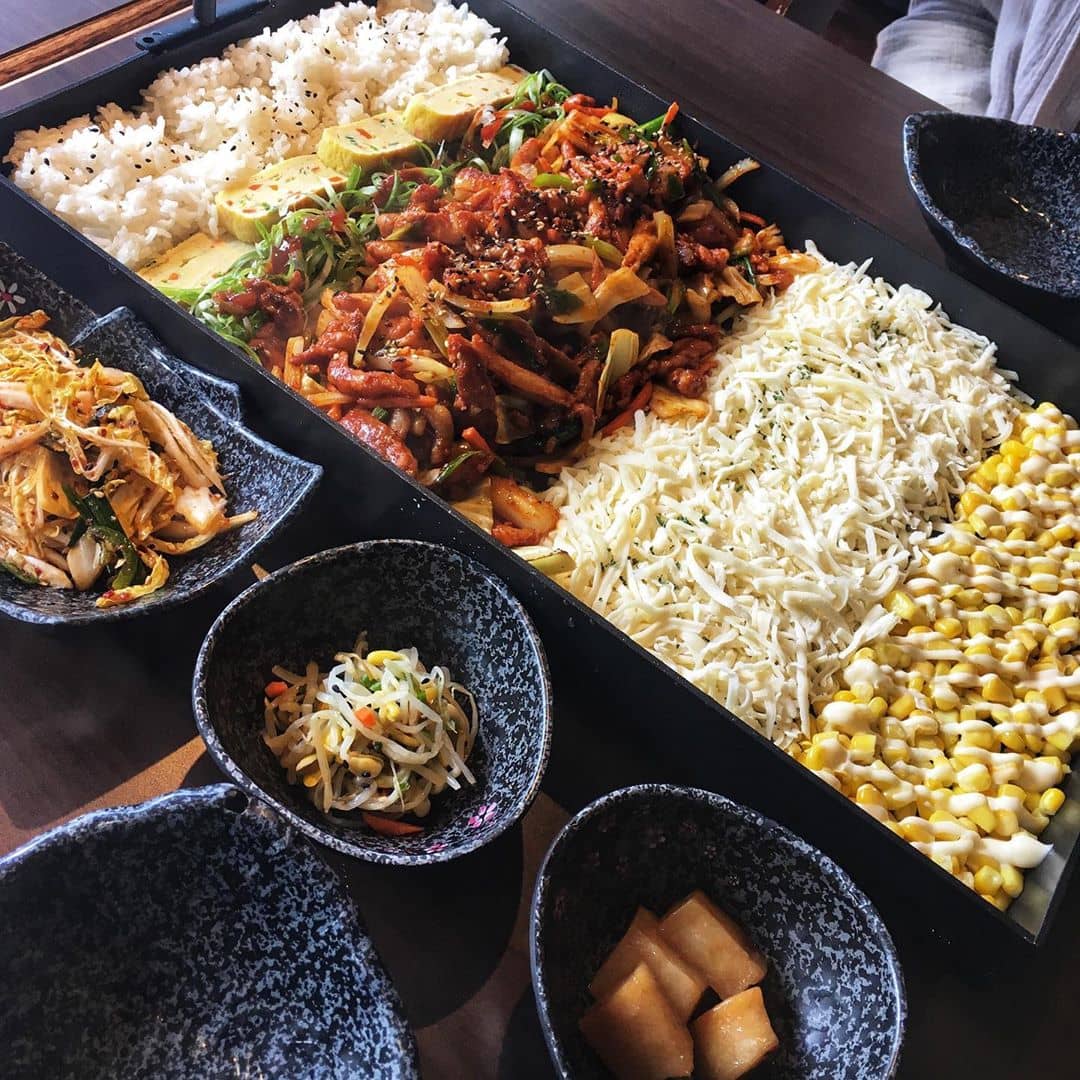 Are you in the mood for some authentic Korean food in Burnaby? Who isn't, right? Head right to Sooda by Brentwood and get ready to really dig into all the yummilicious. Fair warning, this spot can get busy (because the food is amazing,) so go early if you don't want to wait.
We recommend the Sooda Dakgalbi (chicken marinated in a spicy sauce & served on a hot plate with cheese, corn, green onion, rolled omelet & rice) the Honey Garlic Sooda Box, or the Honey Butter Fried Chicken. The hot plate is PERFECT to share for couples or just for the whole group. All these dishes are accompanied with kimchi, bean sprouts and potato ban chans. For drinks, soju or house hot sake!
What to order: Sooda Dakgalbi, Honey Garlic Sooda Box, Honey Butter Fried Chicken
Address: 4455 Lougheed Hwy., Burnaby, BC V5C 3Z2
Website | Instagram | Facebook
Bonus: Get 3% cashback (up to $15) from your purchases at Sooda with a Neo Cardᵀᴹ. Sign up now
6. Sopra Sotto Pizzeria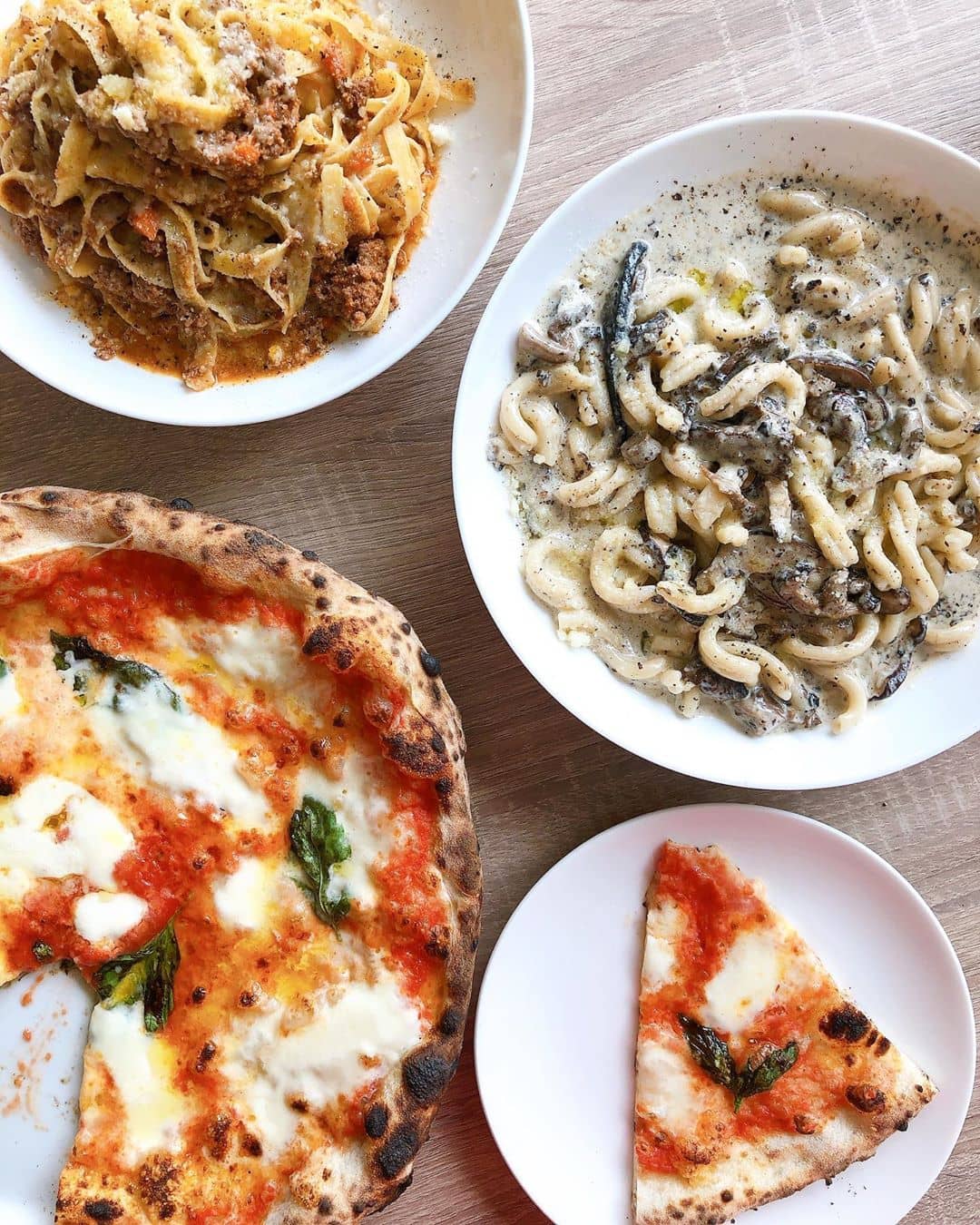 Sopra Sotto is a highly popular Italian restaurant that blends contemporary and traditional styles to create simple and natural Italian cuisine. As the name suggests, (Sopra Sotto means high and low) there is a rustic yet elegant design to both the outdoor patio and indoor seating area. The Burnaby outlet is smaller, but cozy, and offers an excellent view of the pizzaioli practicing their wizardry.
The Diavola (devil) and the Salsiccia (sausage) are both on the spicier side, so go for that if you like it hot. They also have an excellent Vegetariana that is a must-try. Pasta lovers should give their "Gnocchi In Sunday Sugo" a taste. Made with fresh in-house potato gnocchi and braised beef, this Italian classic is sure to fire up your taste buds.
What to order: Diavola, Salsiccia, Vegetariana, Gnocchi in Sunday Sugo
Address: 4022 Hastings St, Burnaby, BC V5C 2H9
Website | Instagram | Facebook
7. Bun Rieu Phuong Nam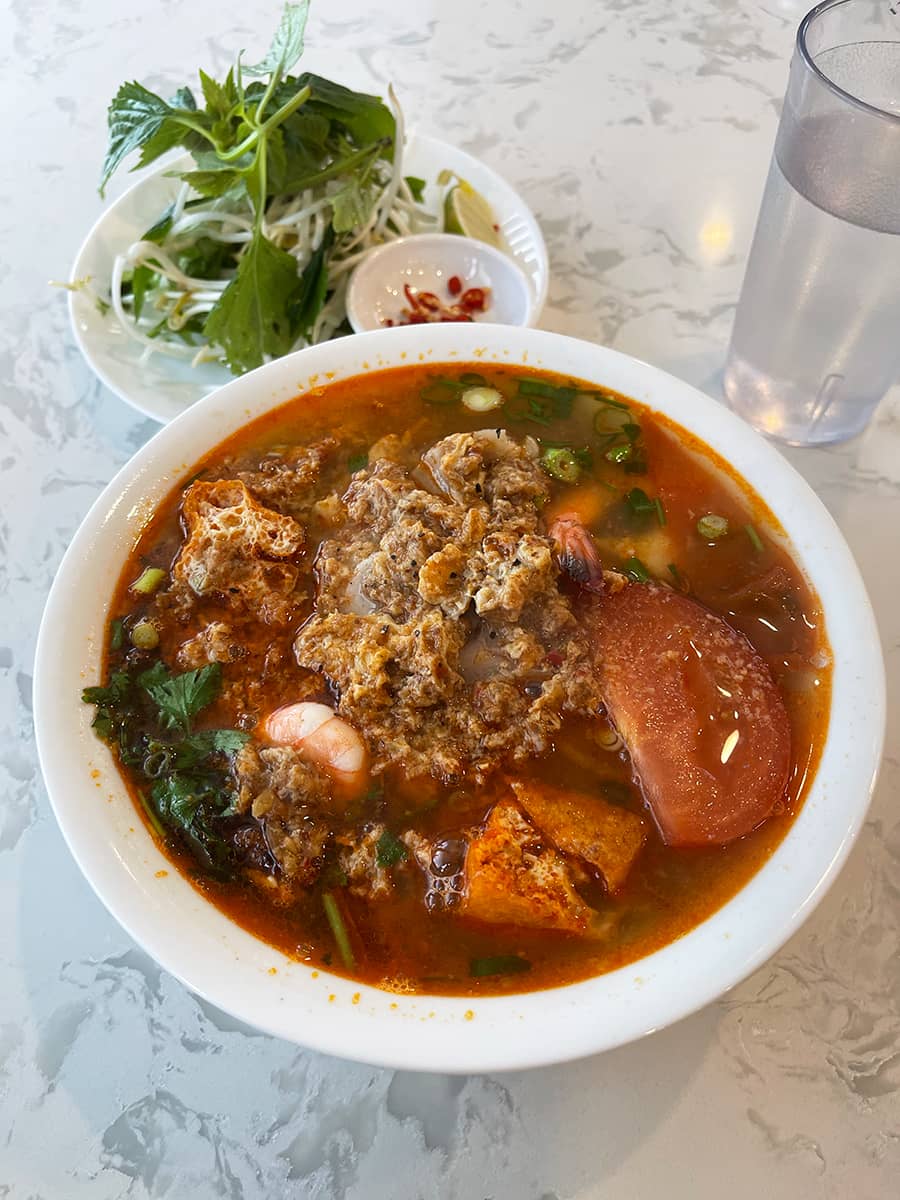 If you're looking for a nice hot bowl of Pho or stellar Vietnamese food on a cold wet day, the new-ish Bun Rieu Phuong Nam up at Edmonds area is THE spot the go.
Not only do we love that they have ample parking, their bun rieu cua phuong nam (special crab soup with vermicelli) is amazingly flavourful and will make your heart SING in joy. Even the small size will surely fill you up!
And no trip to a Vietnamese restaurant is complete without spring rolls and ice coffee. Add those two to your bowl of noodles and you're set for a fine day.
P.S. they are only Cash & Debit only
What to order: Special Crab Soup with Vermicelli, Spring Rolls, Ice Coffee
Address: 7405 Edmonds St, Burnaby, BC V3N 1B1
8. Shanghai Dimsum House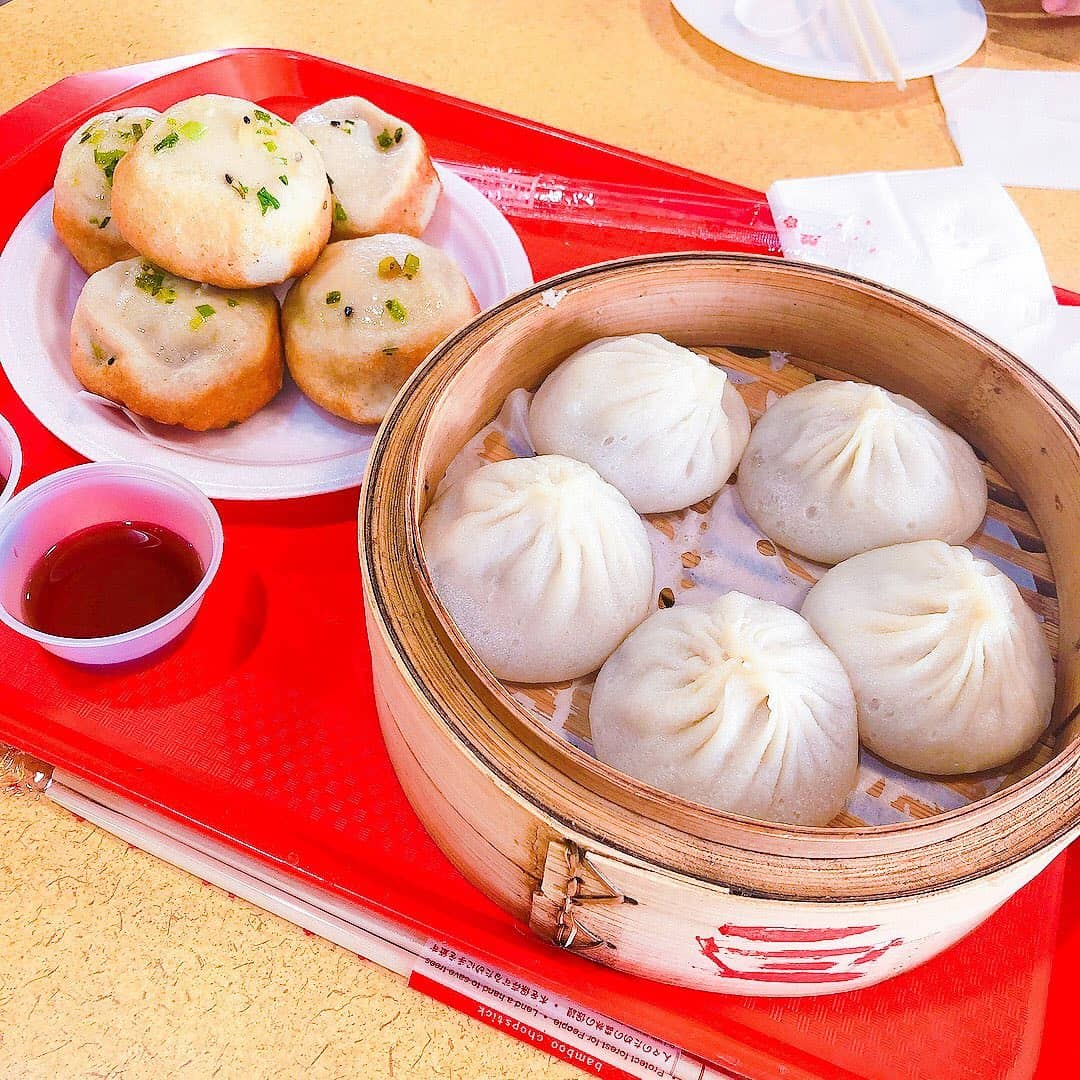 Located in the Crystal Mall Food Court, Shanghai Dimsum House isn't a spot anyone should miss if you love flavour and authenticity in your food. This spot is super popular with locals and you'll see a line form during the rush hours. When you give them a try, you'll know why.
Straight up, get the Xiao Long Bao (steamed mini pork buns Shanghai-style) because they make the BEST in Burnaby. Not only do you get to see it be freshly wrapped in front of you at the stall, it is no doubt the most popular item here (and they sell like hot cakes). For $7 you get 5 of these delicious steaming soup baos.
What to order: Xiao Long Bao
Address: 4500 Kingsway, Burnaby, BC V5H 2B1 (at the corner of crystal mall food court)
9. L'Artista Italian Restaurant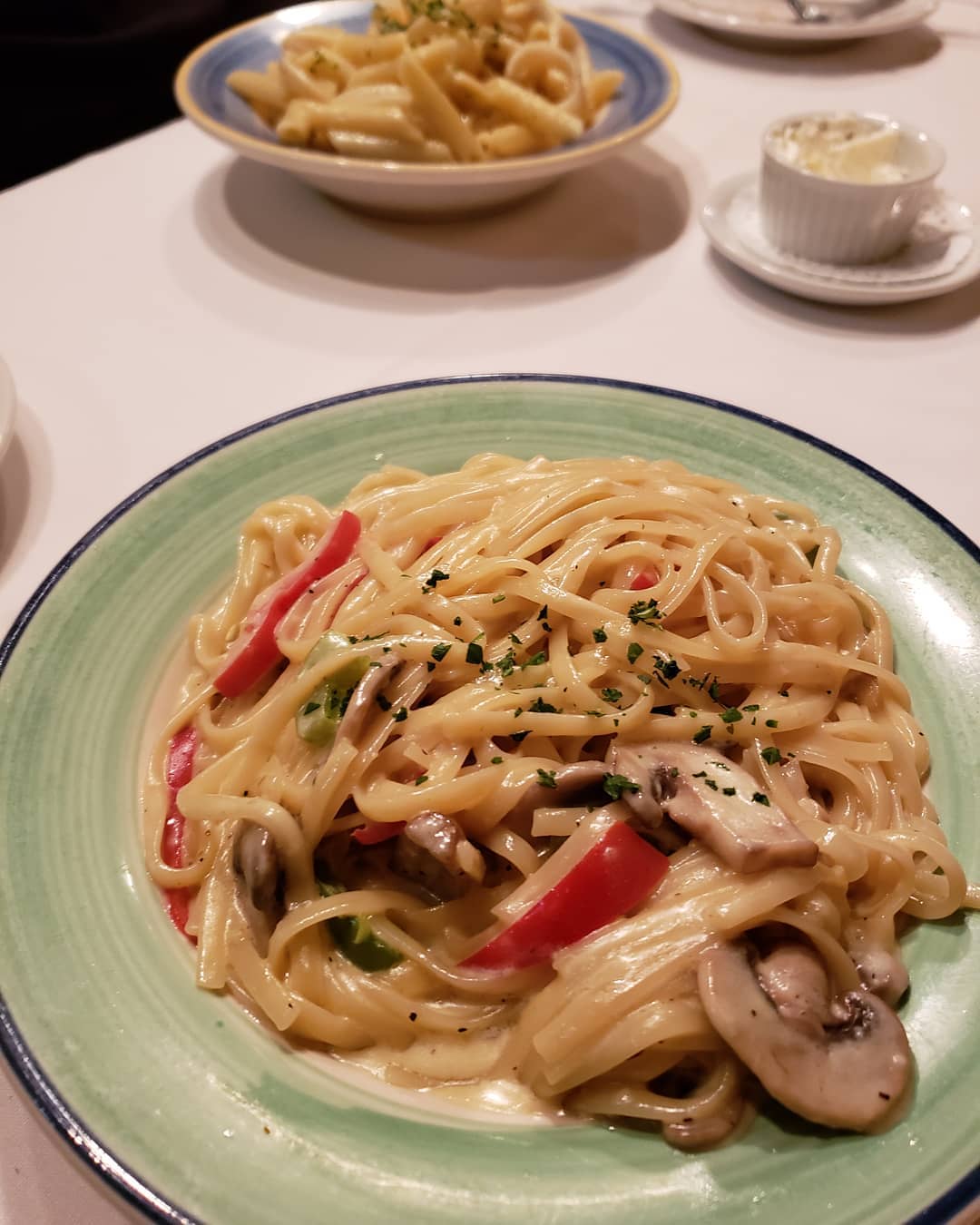 L'Artista stands out as one of the few old-school and family-run Italian spots that serve top-quality Italian cuisine with a flair for freshness and authenticity. The service here is always top-notch and the ambience and decor is quaint and charming.
Start off with the Gamberoni Al Quazzetto (prawns in a garlic rose sauce with a touch of spice) and then the Chicken Parmigiana (breaded baked chicken breast topped with mozzarella, and parmesan.) The Bistecca Di Vitello (veal striploin steak in a cognac cream) is another dish you don't want to miss.
What to order: Gamberoni Al Quazzetto, Chicken Parmigiana, Bistecca Di Vitello
Address: 3891 Hastings Street Burnaby, BC V5E 2H7
10. Sushi Bar Kilala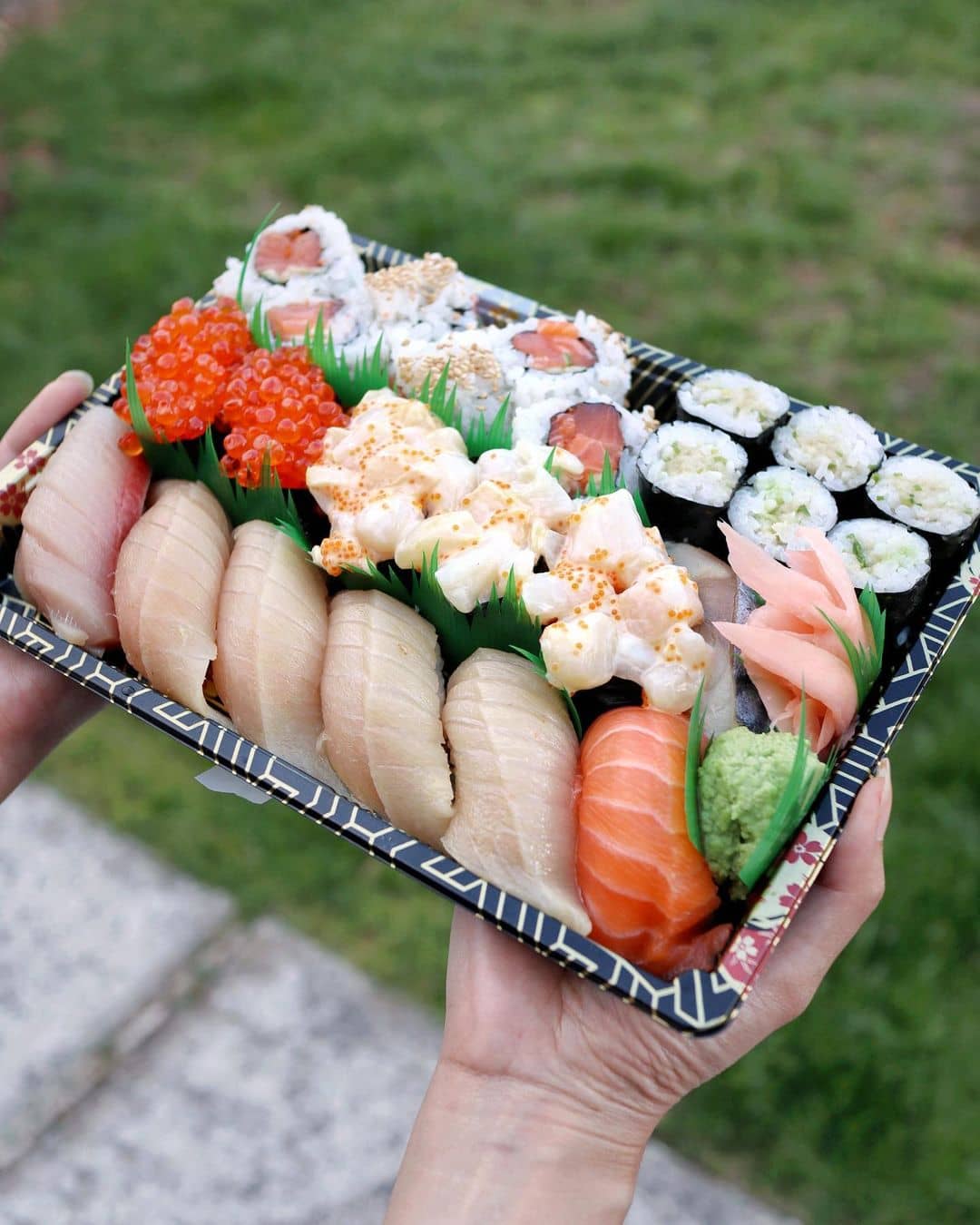 If you're looking for great sushi, head on to Sushi Bar Kilala for an authentic experience. This spot is run by the nicest Japanese couple you can imagine (we're not kidding.) They take turns running the counter and kitchen and make sure everything is perfect for their customers. Serving the freshest seafood with the most amazing accompaniments, Kilala is definitely worth a visit.
Order the Deluxe assorted sashimi with salmon, tuna, hamachi, tako, botan ebi and ika. The Saba Battera, pickled mackerel pressed with sushi rice is excellent, and you get a touch of the tartness from the shiso leaf. Very popular here is the Nigiri with Tamago Nigiri and Uni nigiri leading the list.
What to order: Deluxe Assorted Sashimi, Saba Battera, Tamago Nigiri, Uni Nigiri
Address: 4749 Hastings Street Burnaby, BC V5C 2K8
11. Gokudo Shabu Shabu Hot Pot-Burnaby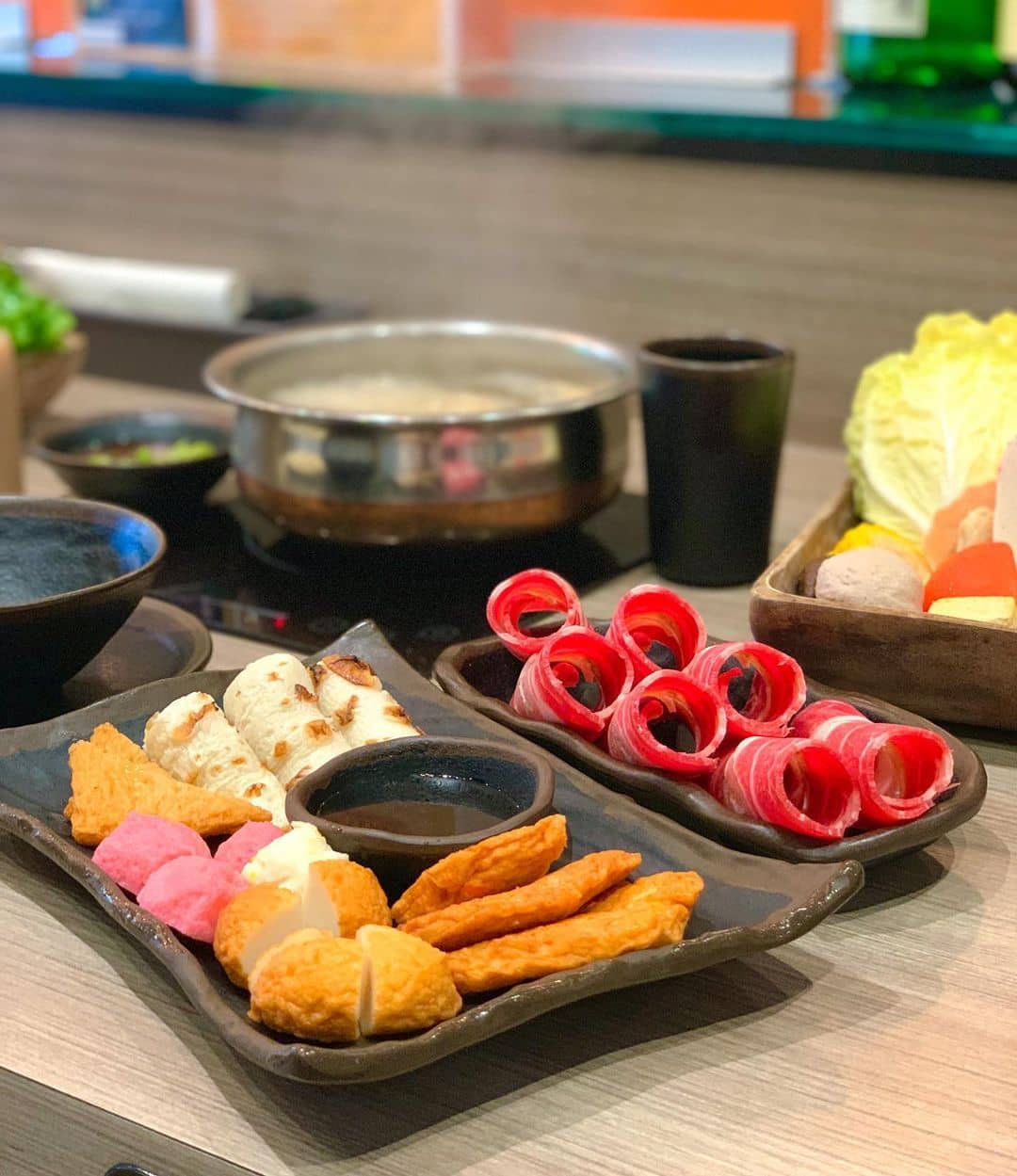 If you love hot pot dining, try out Gokudo Shabu Shabu Hot Pot for a truly inspiring trip into Oriental cuisine. They have various combos on offer, and friendly staff that are extremely helpful. With a wide variety of Japanese, Chinese, Thai, and Korean soup bases on offer and a packed restaurant, you can be sure that Gokudo Shabu Shabu Hot Pot is the place for you to treat yourself and your friends to some wonderful Asian cooking.
The term "shabu" means thinly sliced meat and you can get either Rib-eye, sirloin, short rib or Wagyu in beef. There is pork neck or bacon slices and lamb and chicken as well. They also have a great seafood selection and offer a vegan option as well. If it's your first time here, ask your waiter for suggestions. They are always happy to guide you.
What to order: Meat, Chicken, Seafood Selection, Vegan Option
Address: 5-4250 Kingsway Burnaby, BC V5H 4T7
12. Onggi Korean Cuisine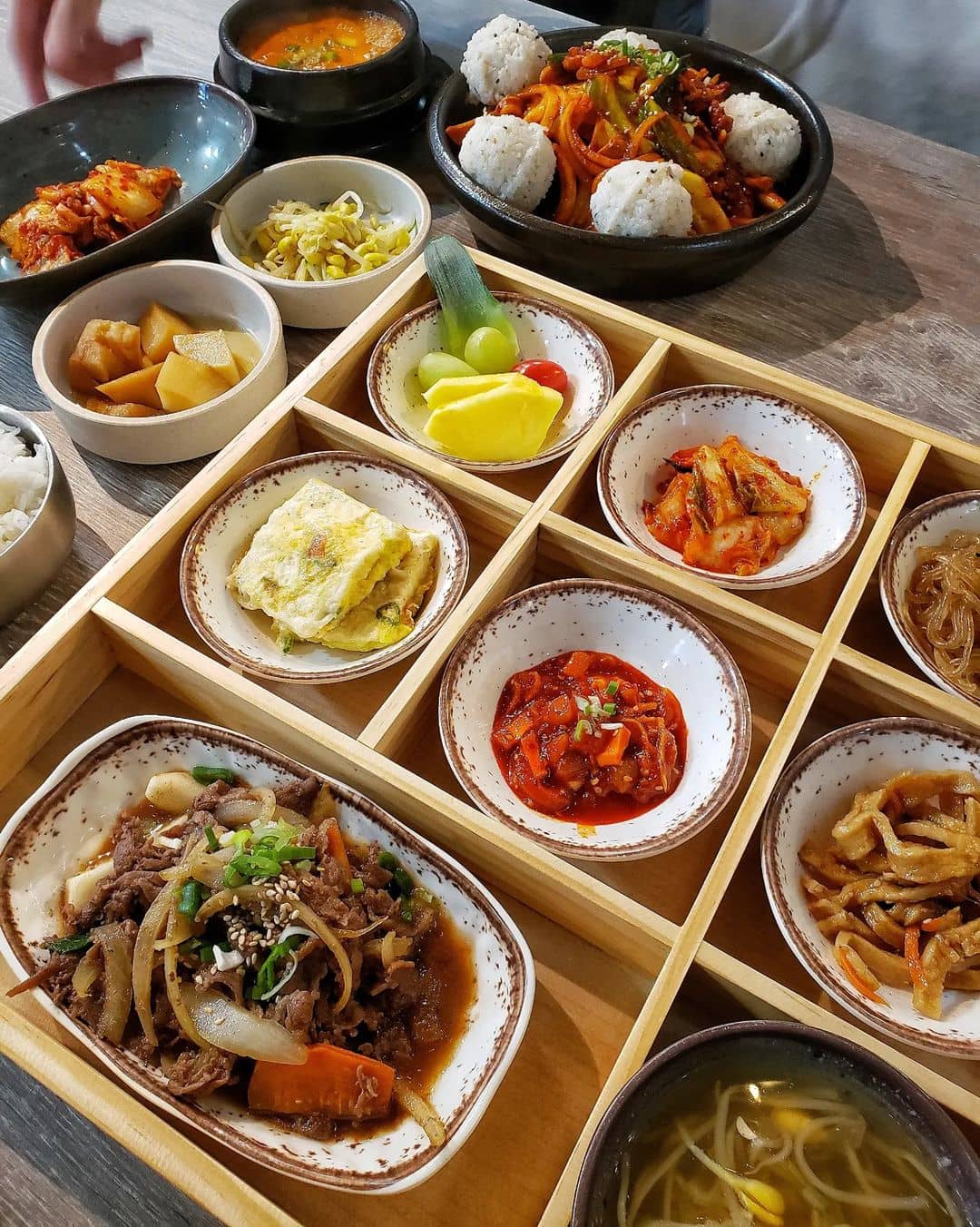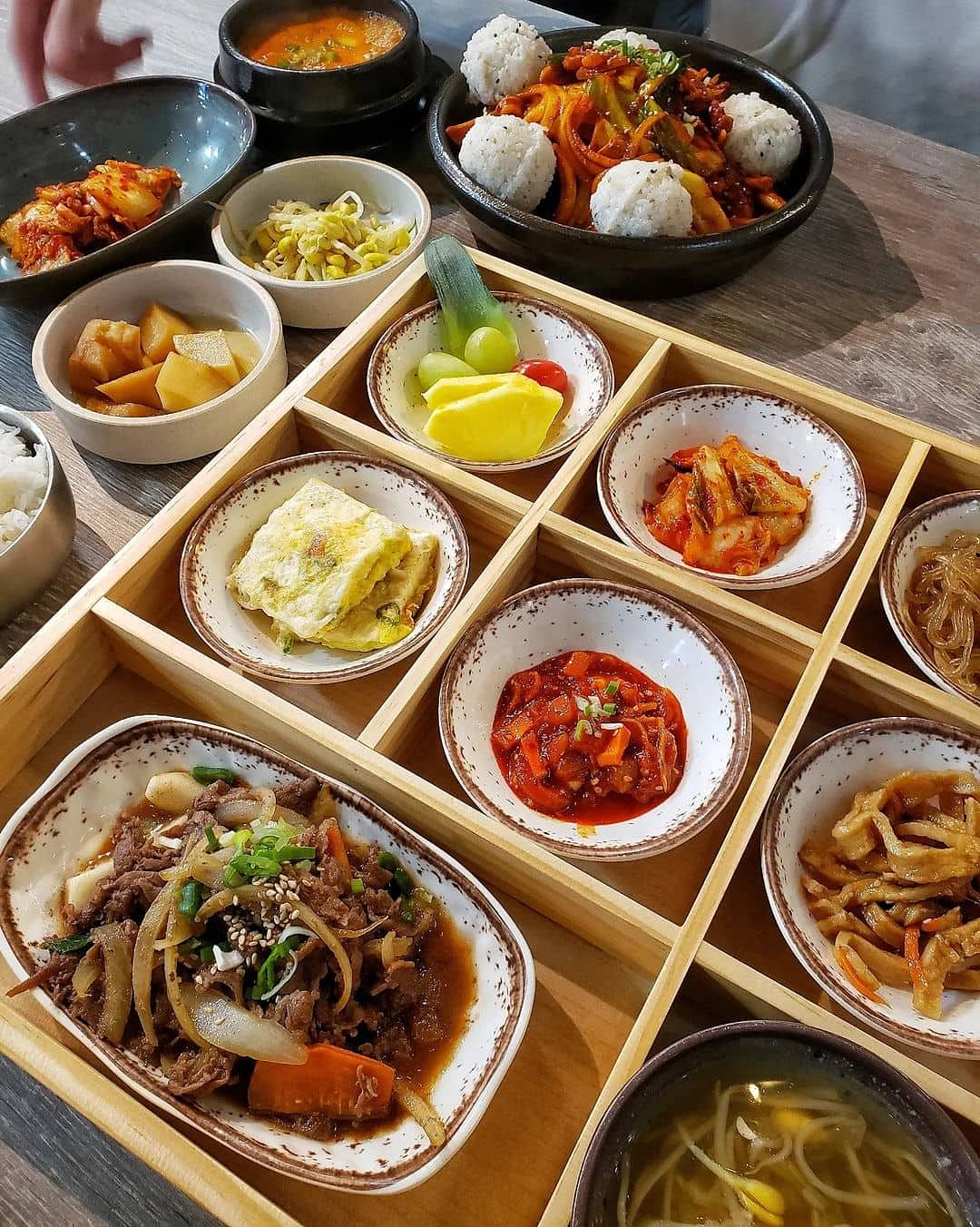 Located inside a small shopping complex on North Road, Onggi Korean Cuisine is a casual, bright, and energetic Korean eatery. Here at Onggi, you'll get the chance to enjoy your favourite K-dishes at a whole new level. Don't judge them yet based on the size, because the food quality is top-notch!
The star of the menu is definitely the Stir-fried Spicy Squid and Pork Belly. Whenever you want to grab a quick lunch or dinner, this is your go-to. Huge portion, excellent taste, fast service, what else on earth would we need? The dish comes with stir-fried spicy squid & pork belly with rice balls and a side of soybean stew. The pork is super flavourful, the squid has that perfect soft-chewy texture, and the soybean stew has a nice, deep flavor that helps break up the richness of the stir fry!
If you're coming in a group, make sure to have the signature Seafood Pancake or Kimchi Fried Cake. They are both so tasty, crispy, and full of toppings that we can barely wait to revisit Onggi!
What to order: Stir-fried Spicy Squid and Pork Belly, Spicy Cold Noodle, Seafood Pancake, Kimchi Fried Cake, Grilled Pork Bulgogi
Address: 4501 North Rd #103, Burnaby, BC V3N 4R7
Website | Instagram | Facebook
13. Saffron Indian Cuisine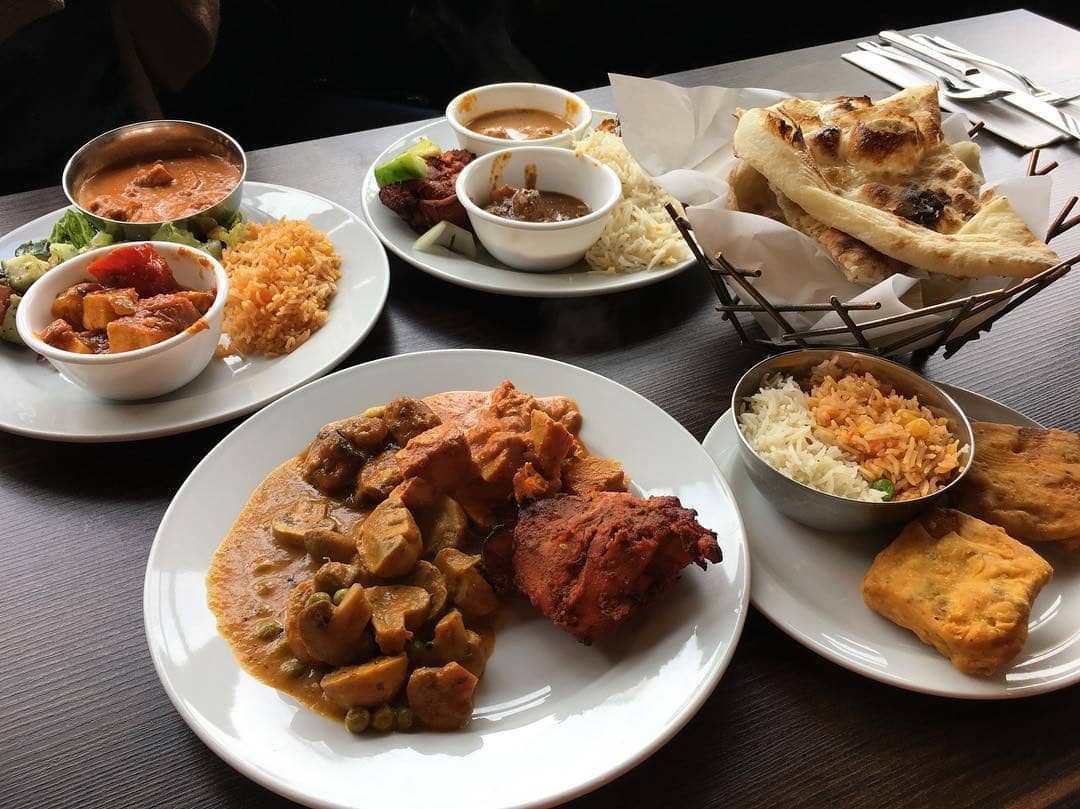 Voted Burnaby's best Indian Restaurant 9 years in a row by Burnaby Now, Saffron is one of the go-to spots for anyone looking for authentic Indian cuisine. Named after the most treasured spice, this enchanting restaurant is extremely popular for its tandoor items, vegetarian options, and creamy sweets. Extremely helpful staff, and traditional decor makes you feel like you're home away from home.
For a true taste of Indian cooking, order their Grilled Platter filled with tandoori chicken, seekh kebab, chicken tikka, lamb chops and jumbo tandoori prawns. Try their Aloo Gobi (potatoes & cauliflower cooked with finely diced onions & tomatoes) and Palak Paneer (Indian-style cheese cooked with fresh spinach) from the vegetarian options. Don't forget dessert, and get their popular Gulab Jamuns or signature Ras Malai for a little taste of heaven.
What to order: Grilled Platter, Aloo Gobi, Palak Paneer, Gulab Jamuns, Ras Malai
Address: 4300 Kingsway #5, Burnaby, BC V5H 1Z8
Website | Instagram | Facebook
14. The Gray Olive Cafeteria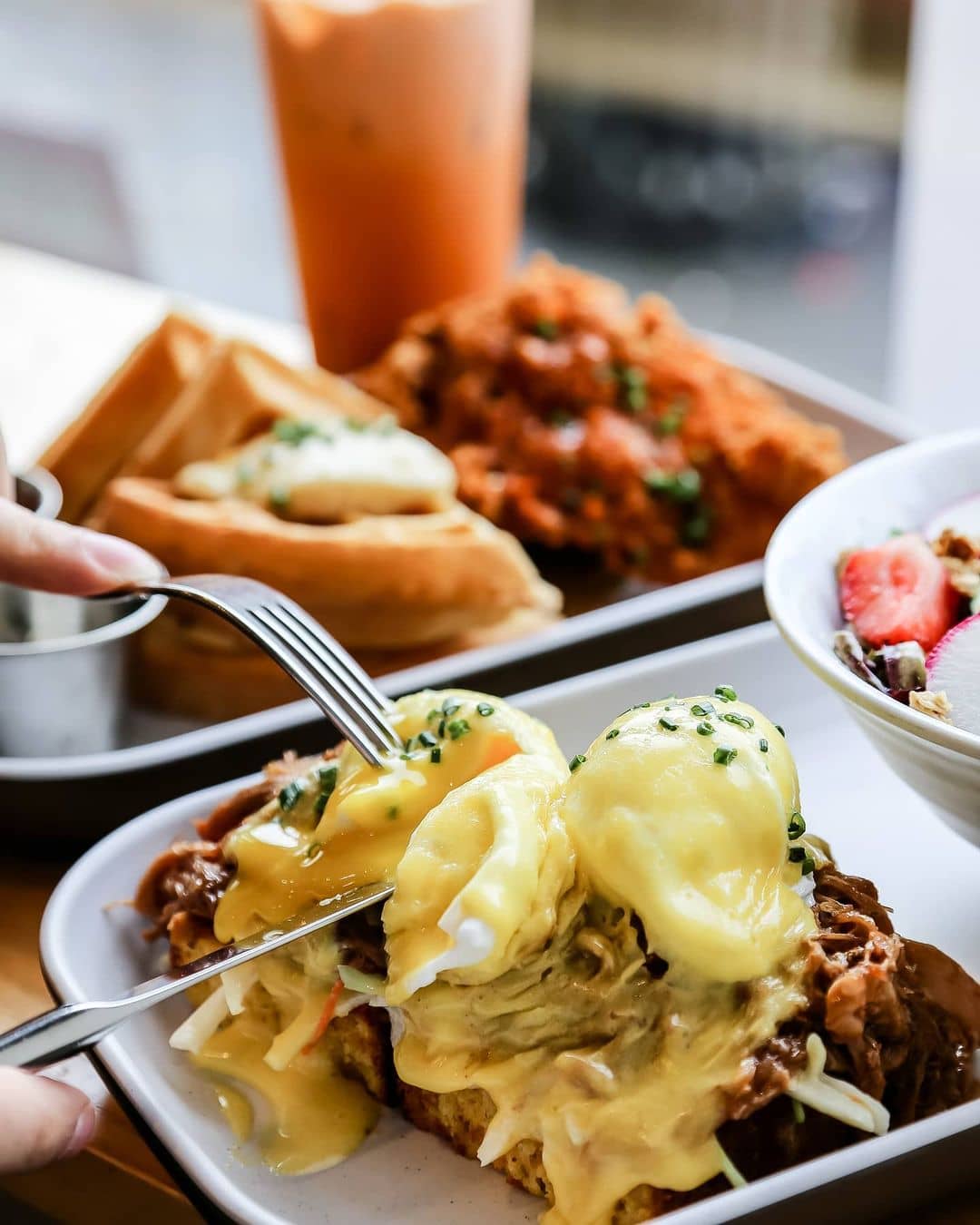 Don't you just love a restaurant where the food reminds you of home? Welcome to The Grey Olive, run by three brothers that share a love for homemade food with a little magical creativity included. This charming Burnaby breakfast and brunch eatery has some of the best bennies, waffles, soups and sandwiches around. The folks at Gray Olive have managed to infuse their modern coffee shop vibe with a hip and trendy dining experience no one should miss.
Try their Chicken and Waffles known to be one of the best in town. Get their Pulled Pork Benny, or Braised Beef Benny that are both local favourites and order their Thai Iced Ying Yang for a fun combo with hot milk over cold ice.
What to order: Chicken and Waffles, Pulled Pork Benny, Braised Beef Benny, Thai Iced Ying Yang
Address: 4190 Hastings Street Burnaby, BC V5C 2J4
Website | Instagram | Facebook
15. Chad Thai Restaurant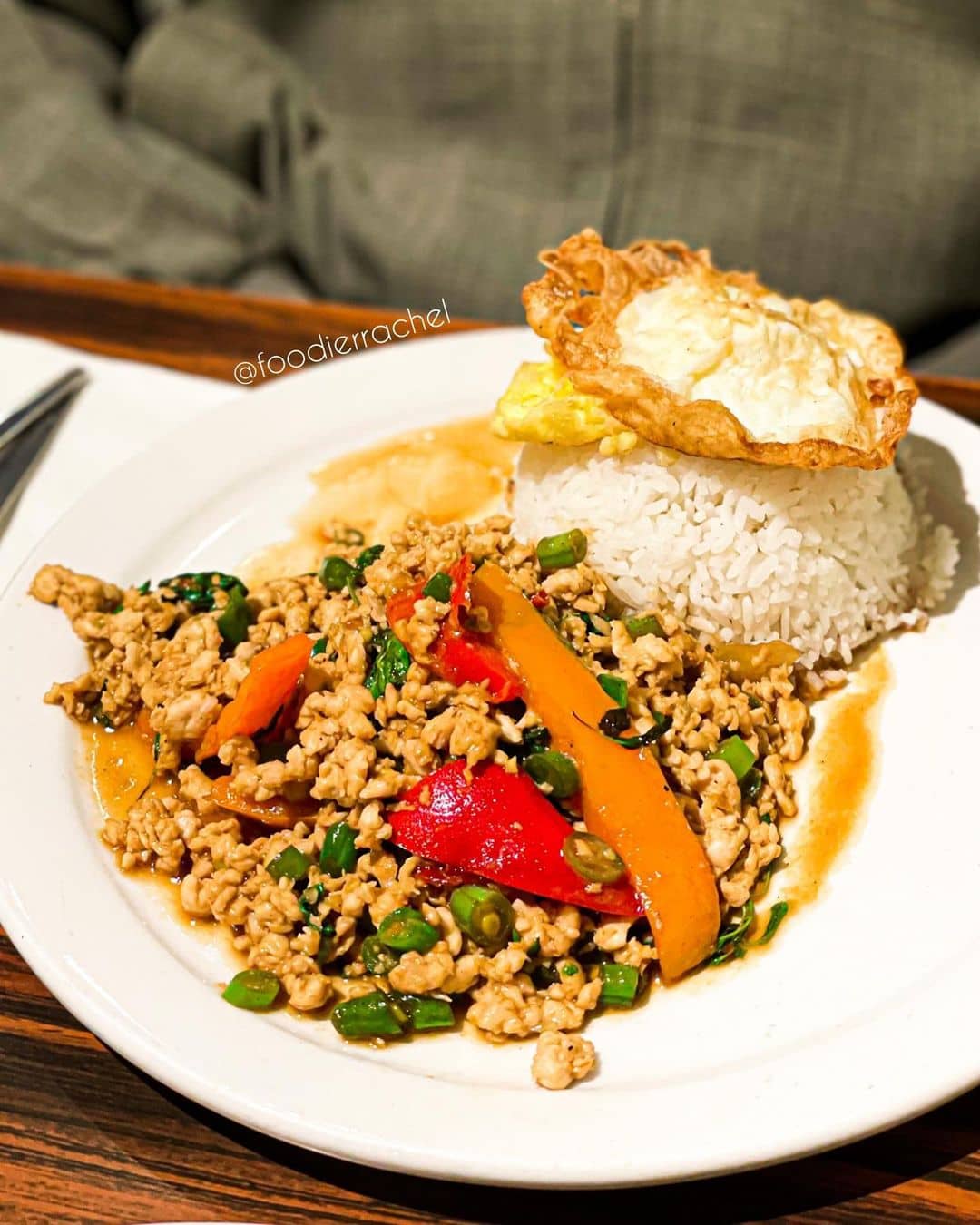 Serving the best Thai street food outside Thailand is Chad Thai, the restaurant that will have you reminiscing the backstreets of Bangkok and the crowded alleys in Phuket. They prepare authentic Thai street food in a cozy and pleasant surrounding, and serve you with a smile. The owners are very friendly and take great care to cater to your spice levels.
A super popular dish here is the Drunken Seafood, a stir fry of various seafood, kaffir lime leaves, spice and basil. Don't forget to order the Khao Moo Kratiem Kai dao (stir fried pork & ground garlic on rice) or the Kah Na Moo Grop (stir fried crispy pork belly with gailan) to get an idea of real street food. The Thai Iced Tea pairs perfectly with the food here and they have a great liquor menu as well.
What to order: Drunken Seafood, Khao Moo Kratiem Kai Dao, Kah Na Moo Grop, Thai Iced Tea
Address: 4010 E Hastings Street Burnaby, BC V5C 2H9
16. Balkan House Restaurant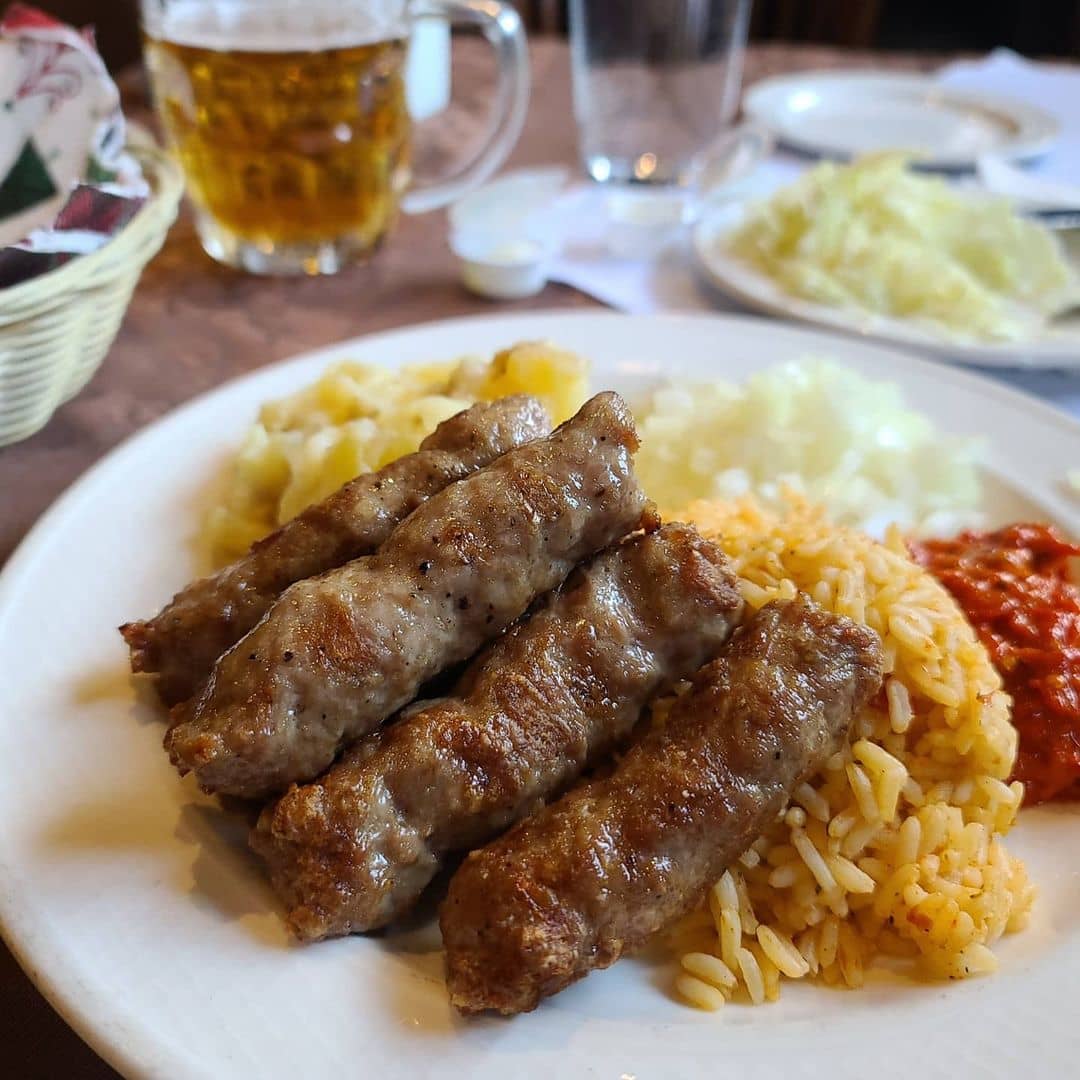 Based on a hunting lodge in East Europe, the Balkan House is home to some tasty Southeastern Mediterranean cooking. A lot of detail is put into the rustic atmosphere and the menu at Balkan House is very meat-heavy. The servings here are extremely generous as most of their dishes are meant to be shared. From grilling to baking to frying, the Balkan House is all about meat cooked in a variety of delicious ways.
Get the Balkan Platter to start off with 6 assorted house specialty types of meat: meat patties, sausage, bacon, shish kebab, smoked pork neck & cevapcici. If you still have room in your belly, then go for their Schnitzels served with rice, potatoes and salad). For dessert for some special Serbian sweetness, get their Baklava or Krempita or Hurmasice to round off a fabulous feast.
What to order: Balkan Platter, Schnitzels, Baklava, Krempita, Hurmasice
Address: 7530 Edmonds St, Burnaby, BC V3N 1B4
Website | Instagram | Facebook
17. Riverway Clubhouse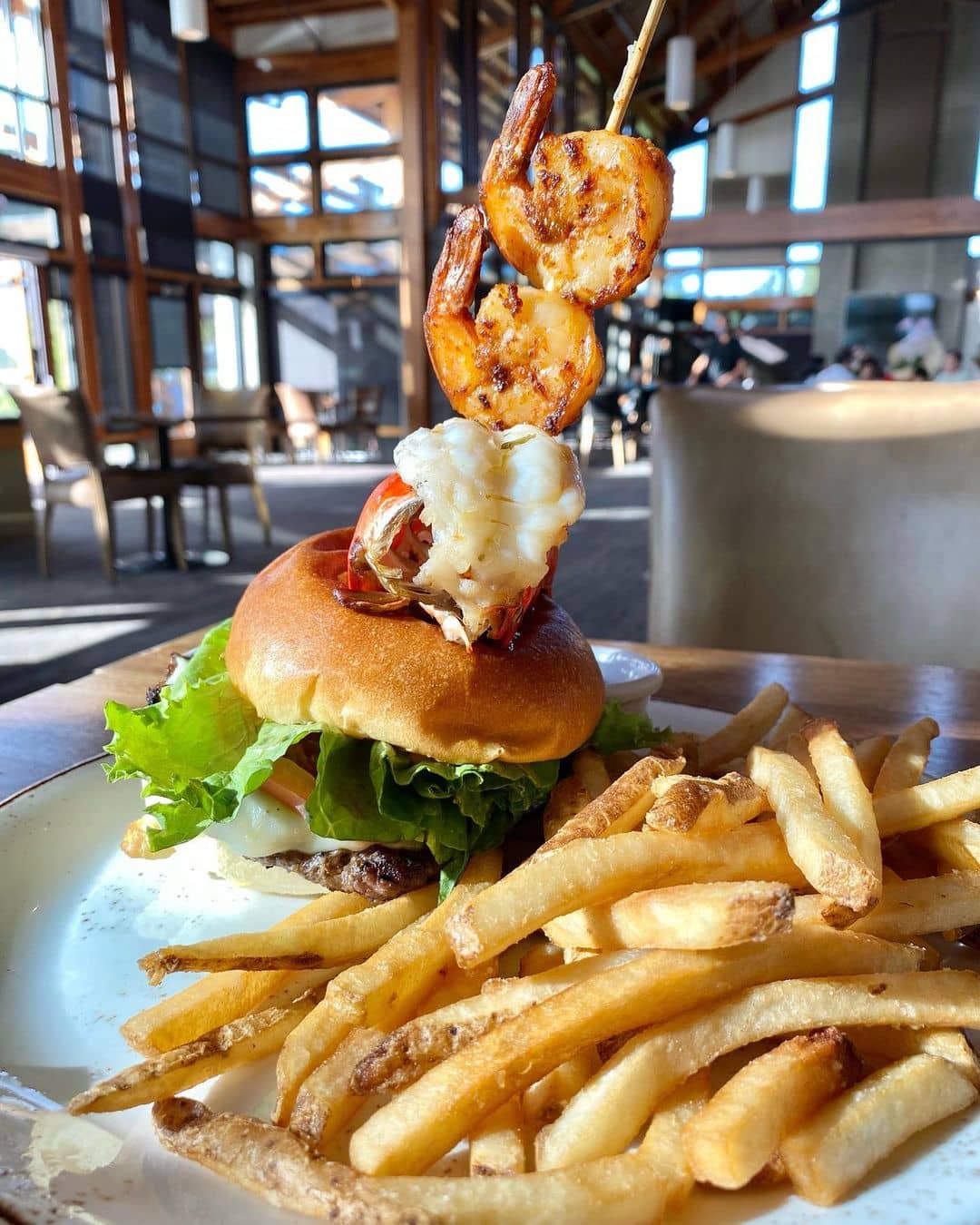 Set in a high wood-beamed structure, with gorgeous floor-to-ceiling windows, the Riverway Restaurant is a breathtaking point for upscale fine dining in a gorgeous setting. Their food is inspired from all over the world, creatively fused to create jaw-dropping dishes. With professionally trained staff and a comfortable setting, Riverway Clubhouse is where you go for an amazing dining experience.
Try out their Lobster Burger with 3oz. Atlantic lobster tail, fresh beef patty, Cajun prawns, lettuce, tomato, crispy onion, jalapeño Monterey jack cheese and Mulligans sauce. If you think that's heavy, try their Baby Back Ribs with savory potato wedges, basil butter corn, crispy onion, and cornbread. Vegetarians go for their Wild Mushroom Gnocchi "Poutine" with wild mushroom medley, fried potato gnocchi, roasted root vegetables, sun-dried tomato, cheese curd, pine nut, & vegetarian gravy served on garlic toast.
What to order: Lobster Burger, Baby Back Ribs, Wild Mushroom Gnocchi Poutine
Address: 9001 Bill Fox Way Burnaby, BC V5J 5J3
Website | Instagram | Facebook
18. Hart House Restaurant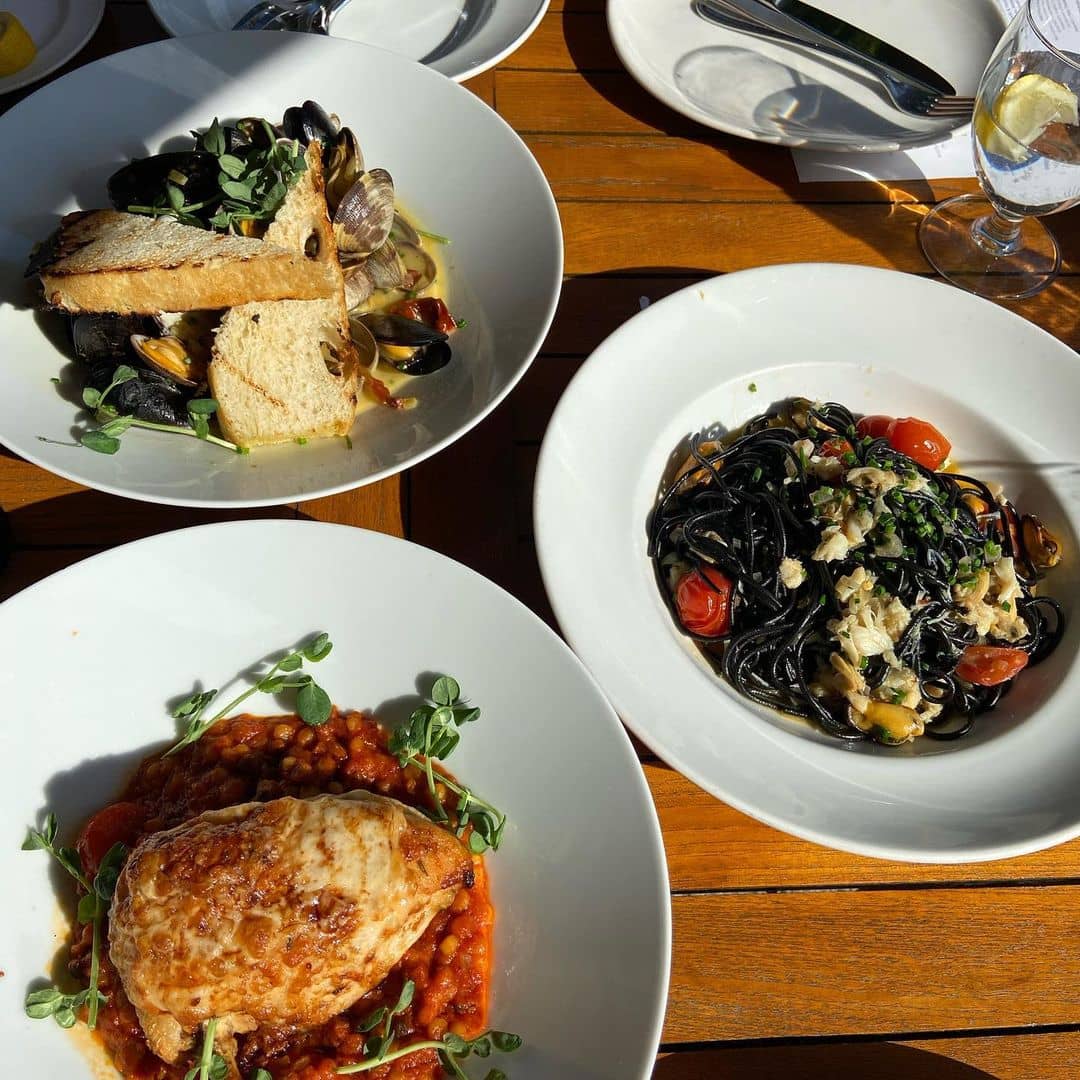 Dining at Hart House Restaurant is like dining in the middle of a Swiss forest, complete with a gorgeous view of Deer Lake. Serving West Coast Mediterranean cuisine, the breezy grandeur of Hart House Restaurant is the perfect setting for an intimate dinner for two, a meet-up with friends, or a family gathering.
The food here is classically up scale and the plating is artiscally on point. Try their Mussels & Clams or Duck Confit for starters. Move on to the Catalan Style Beef Tenderloin, Sumac Crusted Lamb Sirloin, or the Seared Lois Lake Steelhead for your main. Don't leave without dessert. The chef prepares a homemade Ricotta Doughnut and Basque Country Cheesecake that's simply divine.
What to order: Mussels & Clams, Duck Confit, Catalan Style Beef Tenderloin, Sumac Crusted Lamb Sirloin, Seared Lois Lake Steelhead, Ricotta Doughnut, Basque Country Cheesecake
Address: 6664 Deer Lake Avenue Burnaby, BC V5E 4H3
Website | Instagram | Facebook
19. Atlas Steak + Fish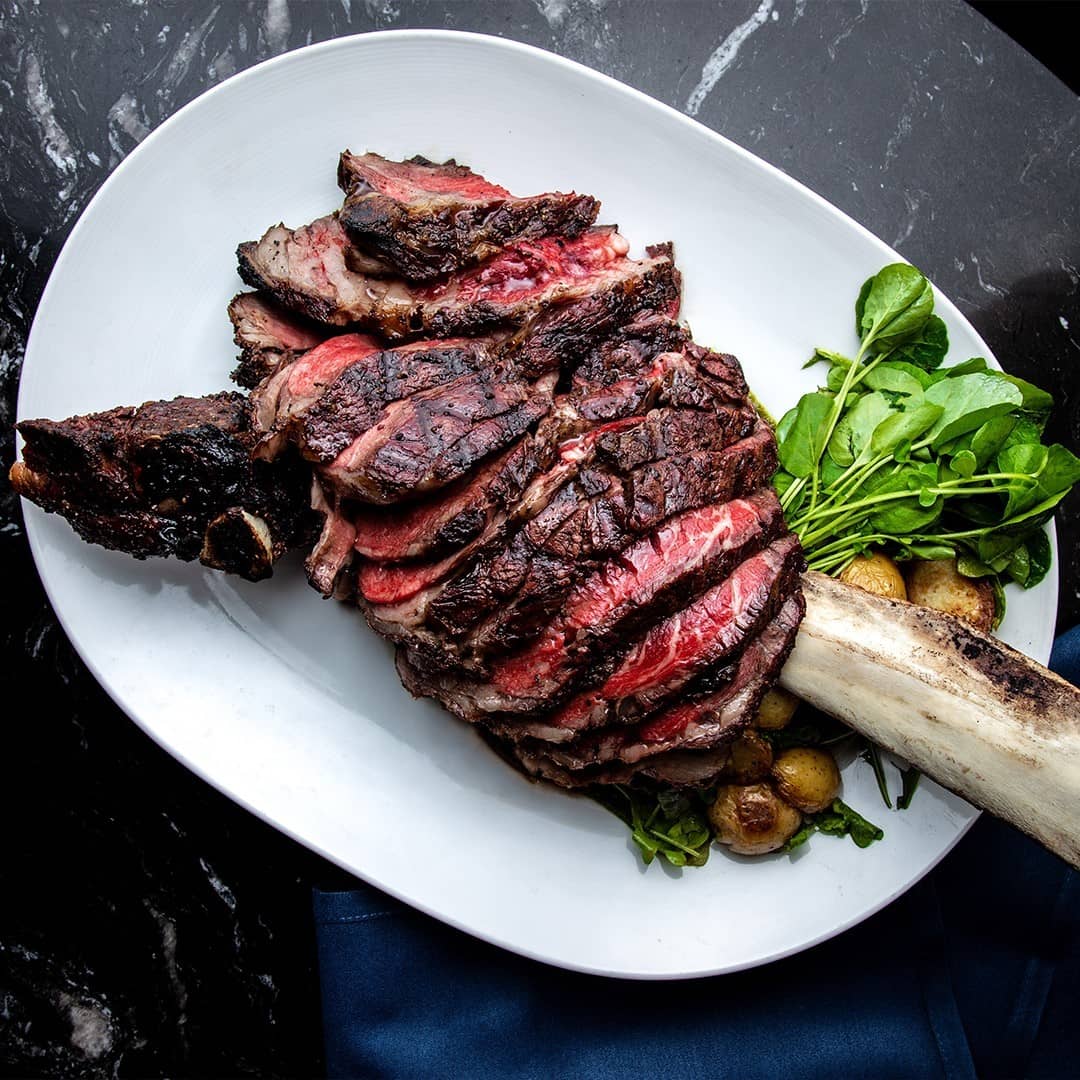 Atlas Steak + Fish is a playful and contemporary spin on the iconic North American steakhouse. Relax and unwind in their warm and casually-elegant ambiance. These folks cater to your needs with excellent food, fine wine, and professional service. An excellent choice for fine dining and celebrating special occasions.
Try out their extremely popular 48oz Tomahawk Steak that is not only grilled to perfection, but served on the bone. The Seafood Platter has a variety of items and is meant to be shared. Leave some room for their unique and super delicious Baked Alaska and Chocolate Ganache Torte.
What to order: 48oz Tomahawk Steak, Seafood Platter, Baked Alaska, Chocolate Ganache Torte
Address: 4331 Dominion Street Burnaby, BC V5G 1C7
Website | Instagram | Facebook
20. Viva Sue Pizza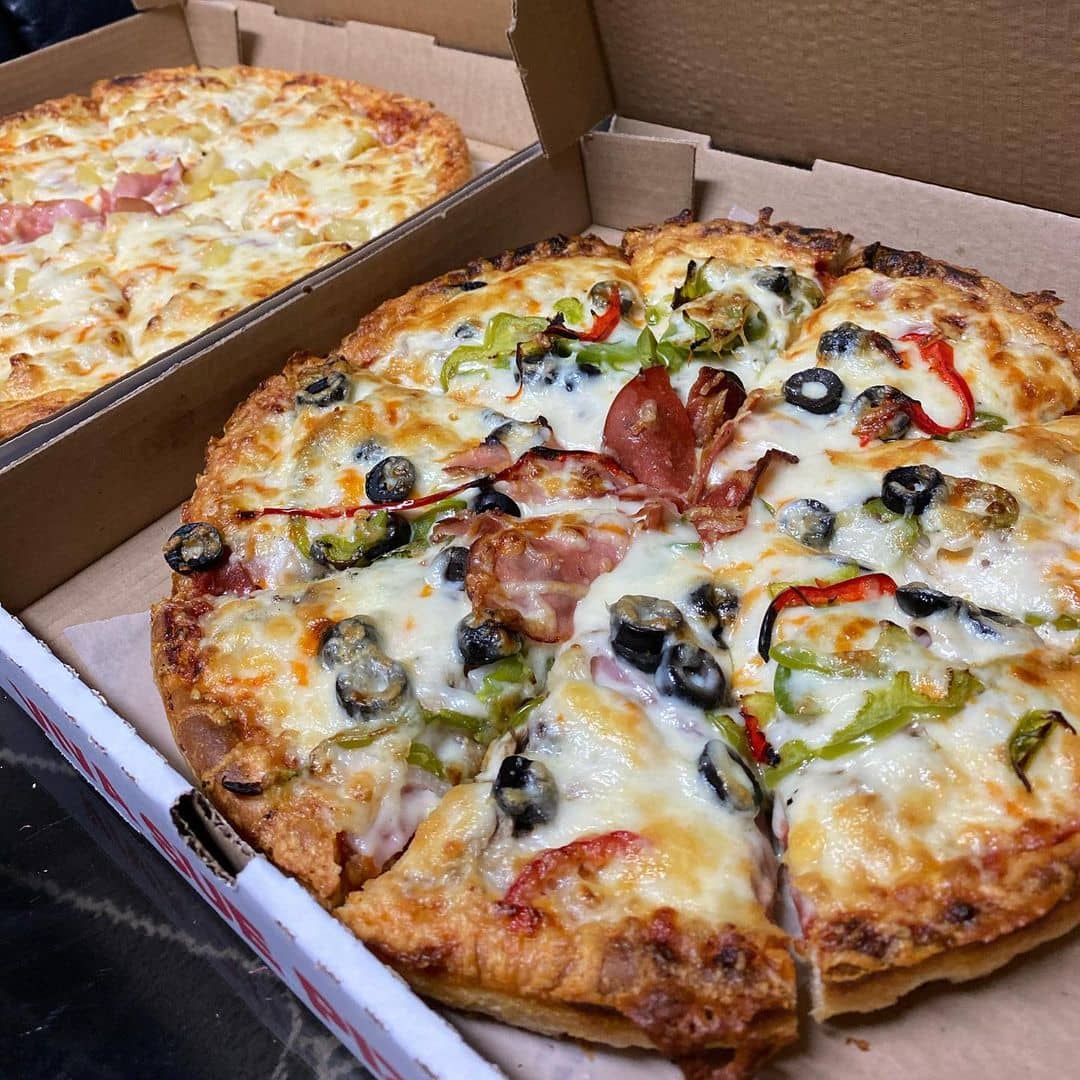 Viva Sue not only makes amazing deep dish pizzas but stays true to their Mom & Pop brand with friendliness. An overwhelming majority of their repeat customers say that they have the best service here. Viva Sue specializes in freshly prepared deep dish crusty pizzas that have an abundance of toppings and lots of love thrown in for good measure.
Don't hesitate, and go for their signature pizza first. The Super Sue consists of ham, mushrooms, pepperoni and olives. Even the crust edges are loaded with cheese. Also popular is The Chef's Best, loaded with beef and feta cheese. We also recommend making your own pizza there, because it's a super fun experience.
What to order: The Super Sue, The Chef's Best
Address: 5115 Canada Way Burnaby, BC V5E 3N1
21. Fraser Park Restaurant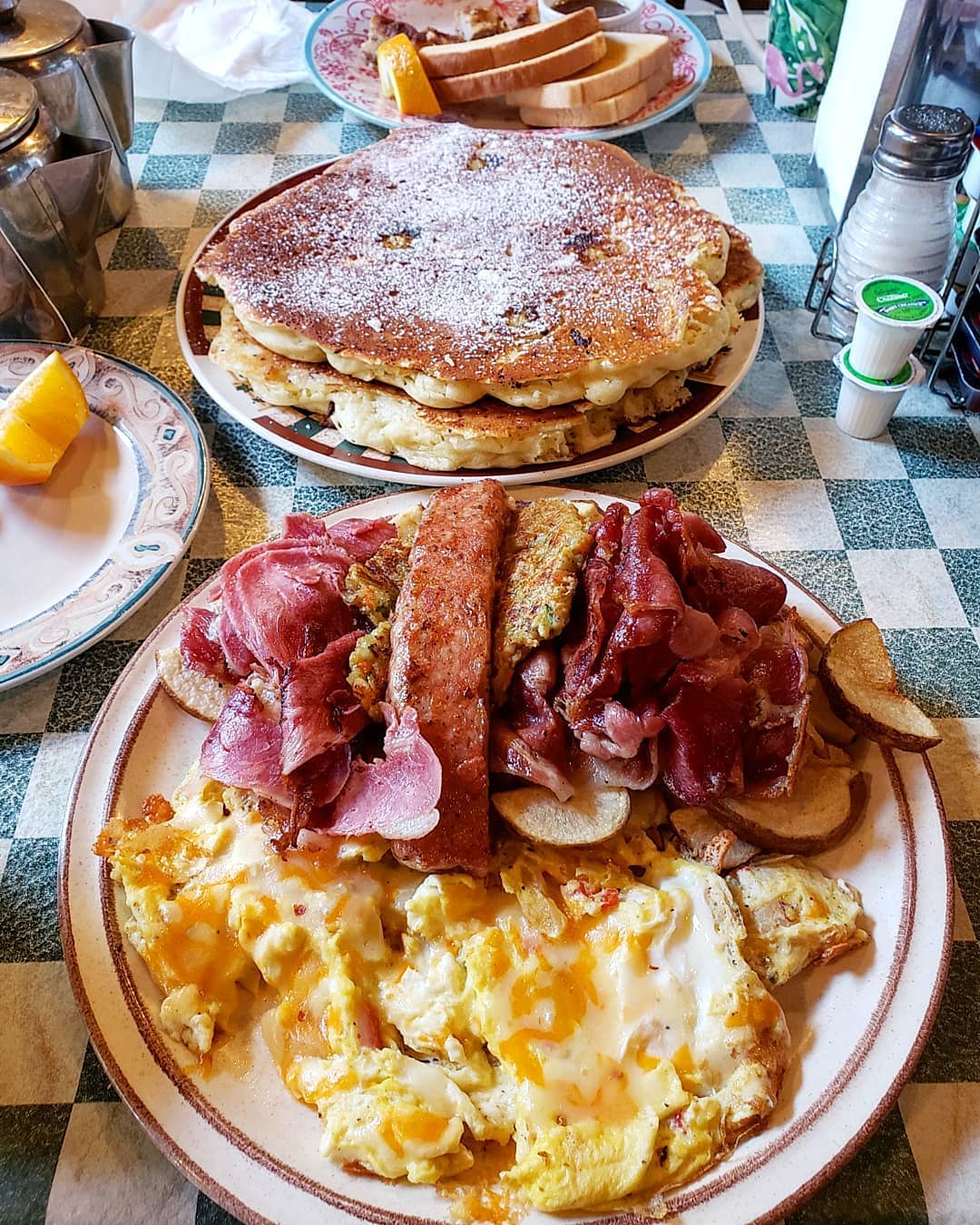 Fraser Park is your typical comfort food haven. They are known for their quality of German-style cuisine, and the cozy home-like atmosphere. Hang out with your friends, bring the family or just enjoy a cup of coffee and some all day breakfast at Fraser Park, the home cooking experts.
Be warned, the servings here are gigantic! Get the German Deluxe, eggs scrambled with sauteed peppers, onion and cheese, served with hash browns, sausage, bacon, ham, potato pancakes toast and Schnitzel with Gravy. Try out their famous Sylvia's soup that changes every day. Don't forget to get a portion of their signature Beef or Pork Dip, with slow roasted beef or lean pork served on a Portuguese bun.
What to order: German Deluxe, Sylvia's Soup
Address: 4663 Byrne Road Suite 103 Burnaby, BC V5J 3H6
22. Tenen Restaurant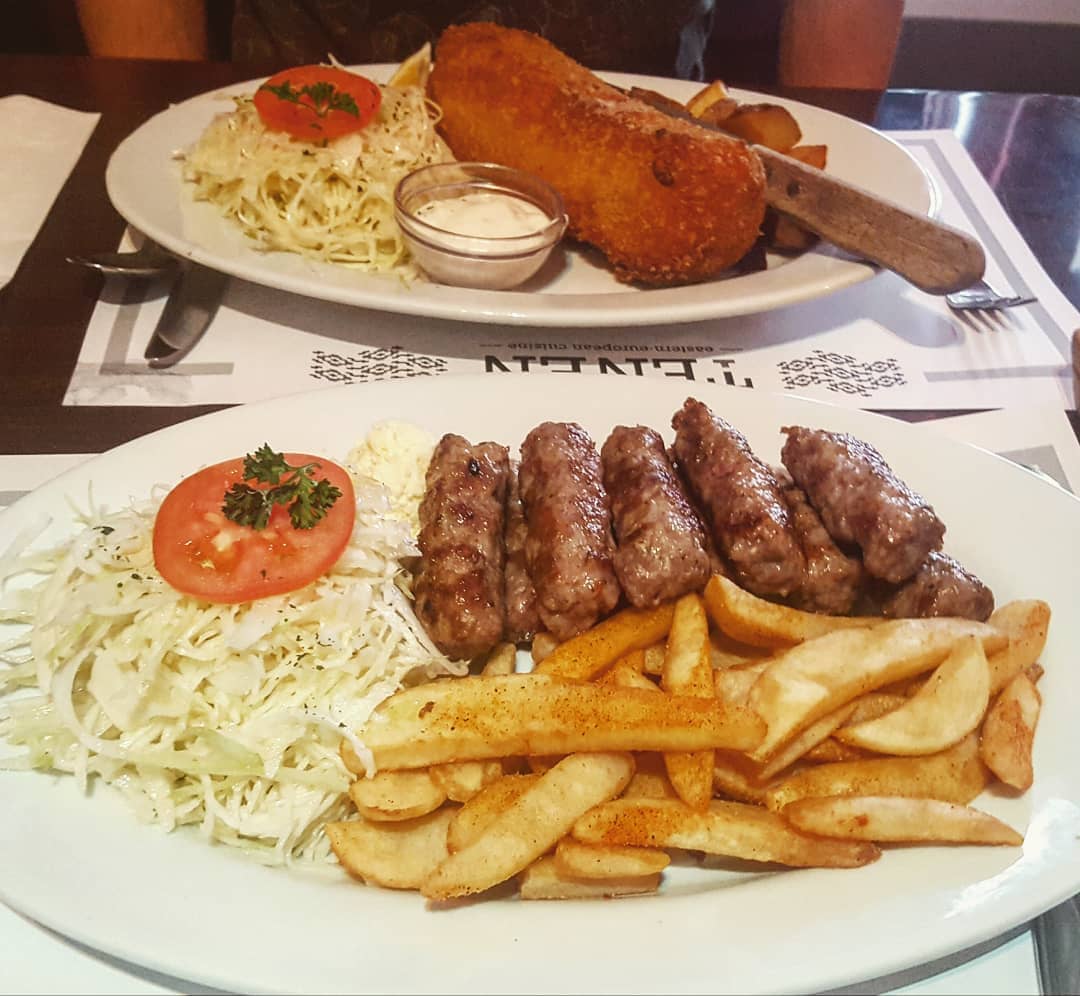 Who doesn't love a restaurant that stays true to their roots? At Tenen, that's what you get. Authentic Eastern Europe cuisine served by extremely professional staff. The interior has a lot of cultural decor, with old pictures and items from the Balkan region on the wall, and Serbian music playing in the background. The food is prepared in the classic Balkan style of cooking and showcases skill, flavor and taste.
The Chicken Schnitzel with Fries is perfectly breaded and crispy on the outside. Their popular Cevapi is made with the freshest of meats and has the right amount of spice and flavour. Try out the Pork Roast and Meat Platters that are curated in-house and cooked to perfection.
What to order: Chicken Schnitzel with Fries, Cevapi, Pork Roast, Meat Platters
Address: 7569 Royal Oak Avenue Burnaby, BC V5J 4J8
Website | Instagram | Facebook
That wraps up our list of the 22 Best Burnaby Restaurants, and we hope you try more than one or two the next time you explore this beautiful town. Before you leave, drop by one of Burnaby's gorgeous bakeries and grab something to satisfy your sweet-tooth cravings.
The following two tabs change content below.
Noms Magazine
Noms Magazine is a food lifestyle publication based in Vancouver. Our goal is to help you easily find the best food and things to do in the city!
Latest posts by Noms Magazine (see all)