The world is thankful for Italy's immense contribution to the culinary world, from giving us perfectly-cooked pizzas and flavourful pasta concoctions to savory meats and decadent desserts prepared using both age-old and modern techniques special to Italian cuisine.
With that said, there is a plethora of stellar Italian restaurants in Montreal to choose from that will instantly take you to Italy (no passports required!) — from first-class trattorias to top-tier ristorantes, you have them here!
12 Best Italian Restaurants in Montreal:
1. Le Serpent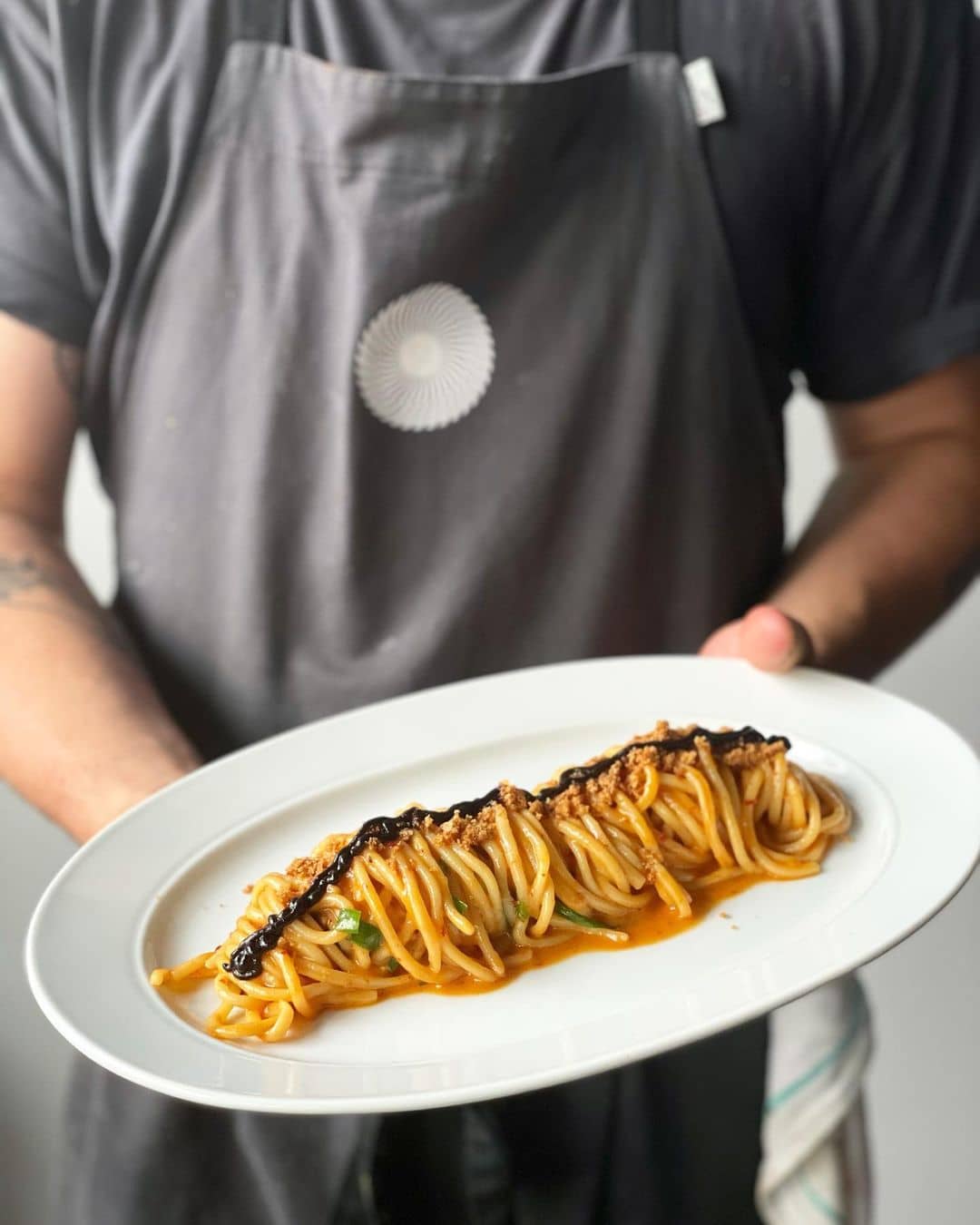 This contemporary bistro needs no introduction. Le Serpent is popular for their modern and industrial-chic interiors and equally creative Italian food and drinks. If you're looking forward to an exquisite dining experience in a trendy warehouse aesthetic, do yourself a favour and book Le Serpent!
Le Serpent boasts outstanding hospitality, not so much to overwhelm you with inquisitive staff, but enough to make you feel comfortable as you appreciate the artistic tall ceiling and the overall vibes.
Indulge in lavish Italian favourites such as oysters & maple mignonette, fresh and on point; foie gras parfait brought to the next level of deliciousness with strawberry, macadam, and quinoa; duck magret with out-of-this-world tenderness; and a divine al dente lobster risotto featuring yellow beet and basil for a herby touch.
Seal your Le Serpent deal with their Tiramisu and a glass of wine from their excellent wine list!
What to order: Oysters & Maple Mignonette, Foie Gras Parfait, Duck Magret, Lobster Risotto, Tiramisu
Address: 257 Rue Prince, Montréal, QC H3C 2N4, Canada
Website | Instagram | Facebook
2. Antonietta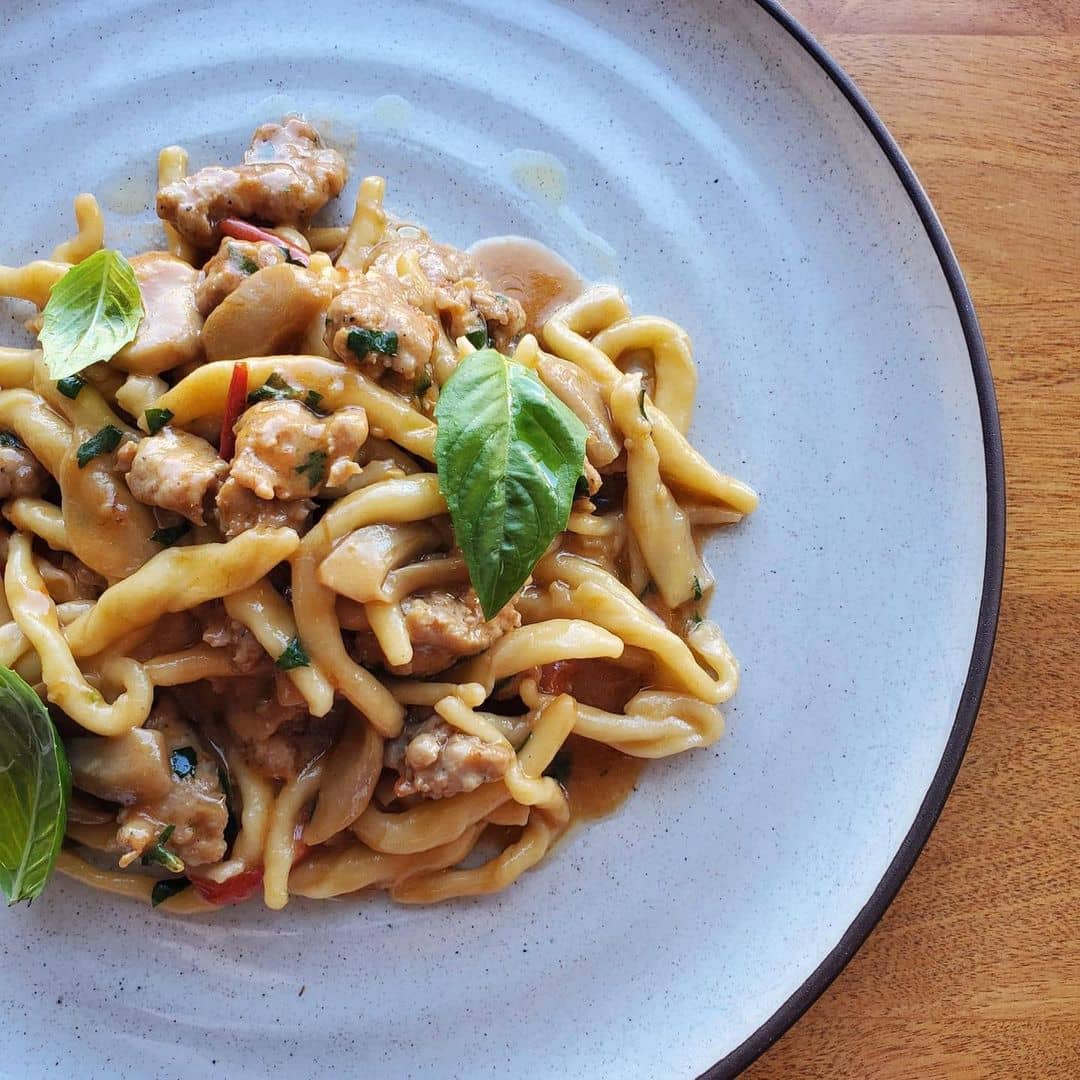 Antoinetta, a beautifully decorated small restaurant, is all about providing a fun dining experience with splendid Italian food, fantastic service, and warm setting. It's no doubt their name is known across the city, particularly when the conversation calls for Italian cuisine!
Antonietta's menu changes occasionally, depending on the availability of locally-procured fresh ingredients that goes with the season. But it goes without saying that everything is well-curated to satiate any palate!
From their Bresoala featuring a deeply flavourful roast beef with truffle mayo and herbs to savory handmade pastas, including amatriciana made more delightful with a special blend of tomato, basil, garlic, and chilli; and a gnocchi showcasing fontina, butter, parmesan, and more—stunning nonetheless!
What to order: Bresoala, Gnocchi alla Bava, Amatriciana
Address: 6672 Av. Papineau, Montréal, QC H2G 2X2, Canada
3. Nora Gray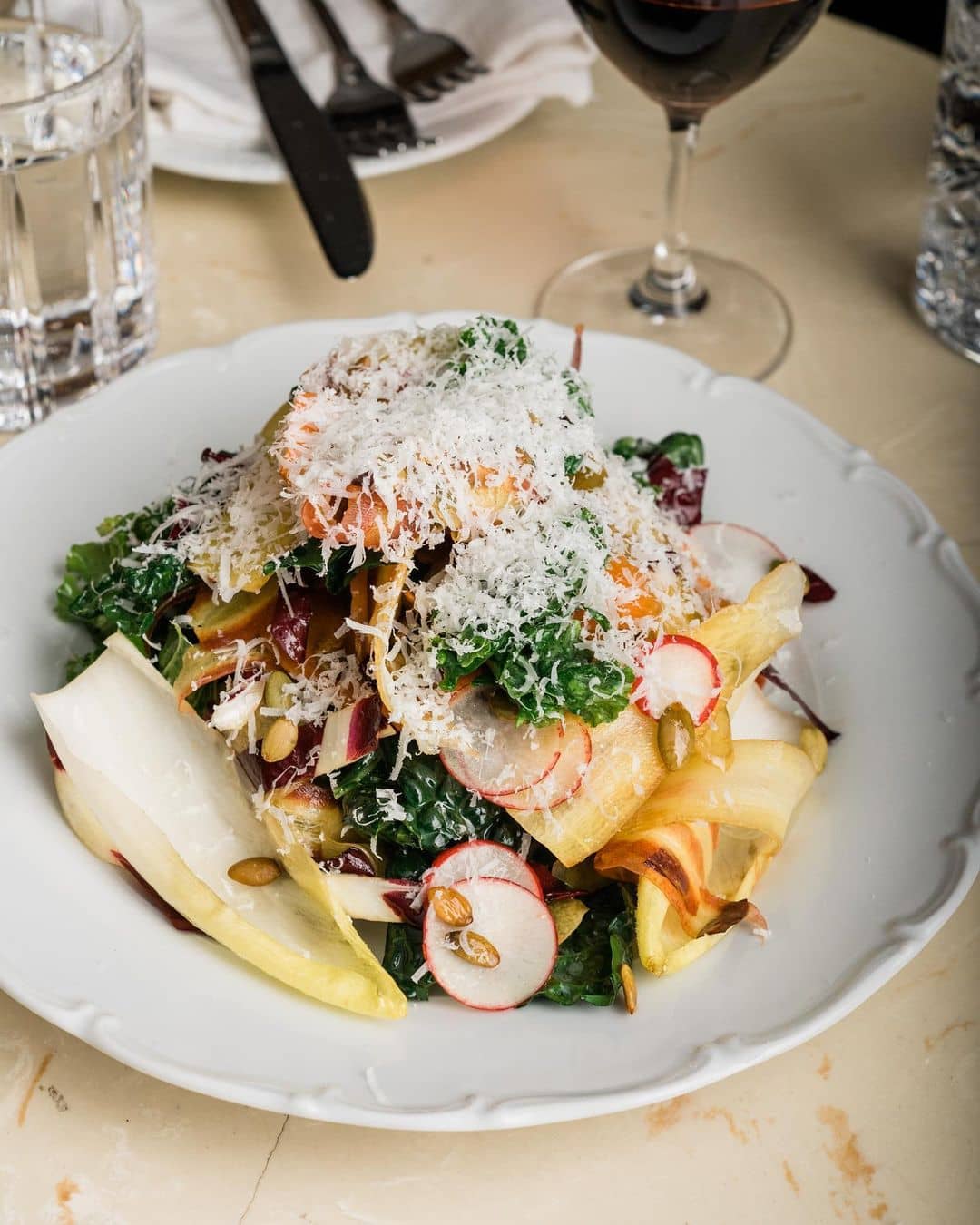 A tiny restaurant off Griffintown, Nora Gray is famed for applying fail-proof modern takes on classic Italian techniques. Find yourself in awe of seemingly basic dishes but come out as interesting, innovative even!
Nora Gray's approach to Italian cuisine, along with the use of finest ingredients and refined recipes, leaves you in awe with a kind of diversity that is sure to satisfy any Italian food cravings from pastas to meats—precisely why they made it to our list of the best Montreal restaurants!
The menu is impressive, but their beef tartare and fried polenta croquettes are must-order appetizers, while the pan-seared halibut, mussels, and clams in a glorious mix of soffrito (onions, carrots, and celery) and tomato; and grilled rib steak featuring a remarkable texture and taste, thanks to being smothered in herbed red wine sauce, are the most substantial mains you shouldn't dare to miss!
End your meal with the luxurious combination of gelati and sorbetti to balance the interplay between various flavors!
What to order: Tartare de boeuf (Beef Tartare), Croquettes de polenta frites (Fried Polenta Croquettes), Fletan poele (Pan-Seared Halibut, Mussels, Clams), Entrecote grillee (Grilled Rib Steak), Choix de gelati & Sorbetti, amaretti (Assorted Gelati & Sorbetti)
Address: 1391 Rue Saint-Jacques, Montréal, QC H3C 1H2, Canada
Website | Instagram | Facebook
4. Luciano Trattoria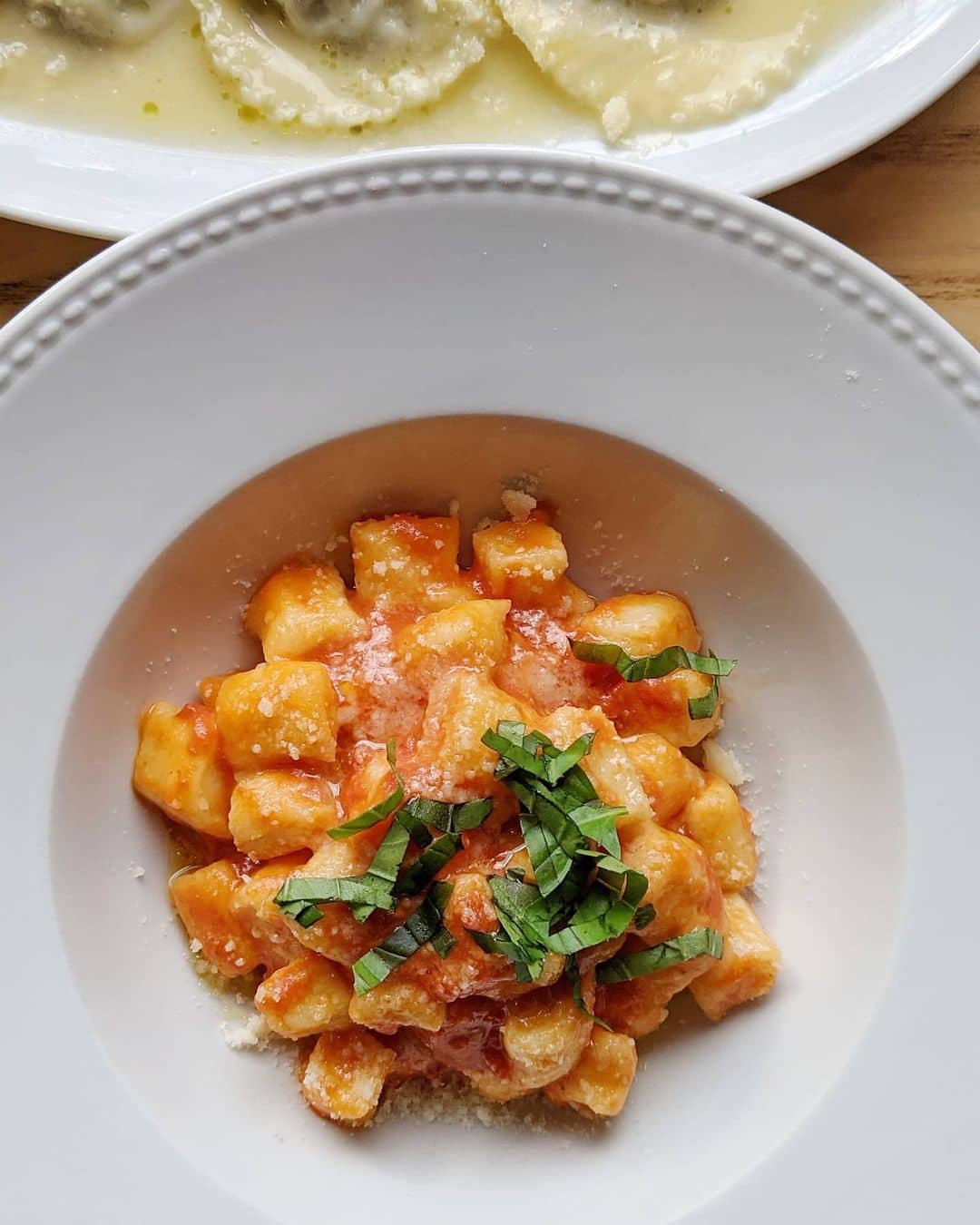 Nothing beats an Italian restaurant hosted and operated by Italian locals, and that's exactly how Luciano Trattoria captured hearts (and palates) in Montreal. With Chef Luciano in the kitchen and the rest of the family in other rooms, what you get is a family-run restaurant letting you experience a glimpse of what genuine Italian dining is like.
Perfect for small groups (since they only accept a maximum of six people at a table), Luciano Trattoria's strength lies in featuring carefully prepared and unpretentious dishes alongside friendly staff who always greet you with warm smiles.
Must-orders include la bufala with mozzarella and basil for starters, savory spaghetti with cheese and pepper, and a melt-in-the-mouth gnocchi di ricotta with tomato sauce and parmesan. Everything spells excellence here!
What to order: La Bufala, Spaghetti cacio e pepe, Gnocchi di ricotta
Address: 1212 Rue Saint-Zotique E, Montreal, Quebec, Canada
Website | Instagram | Facebook
5. Ristorante Quattro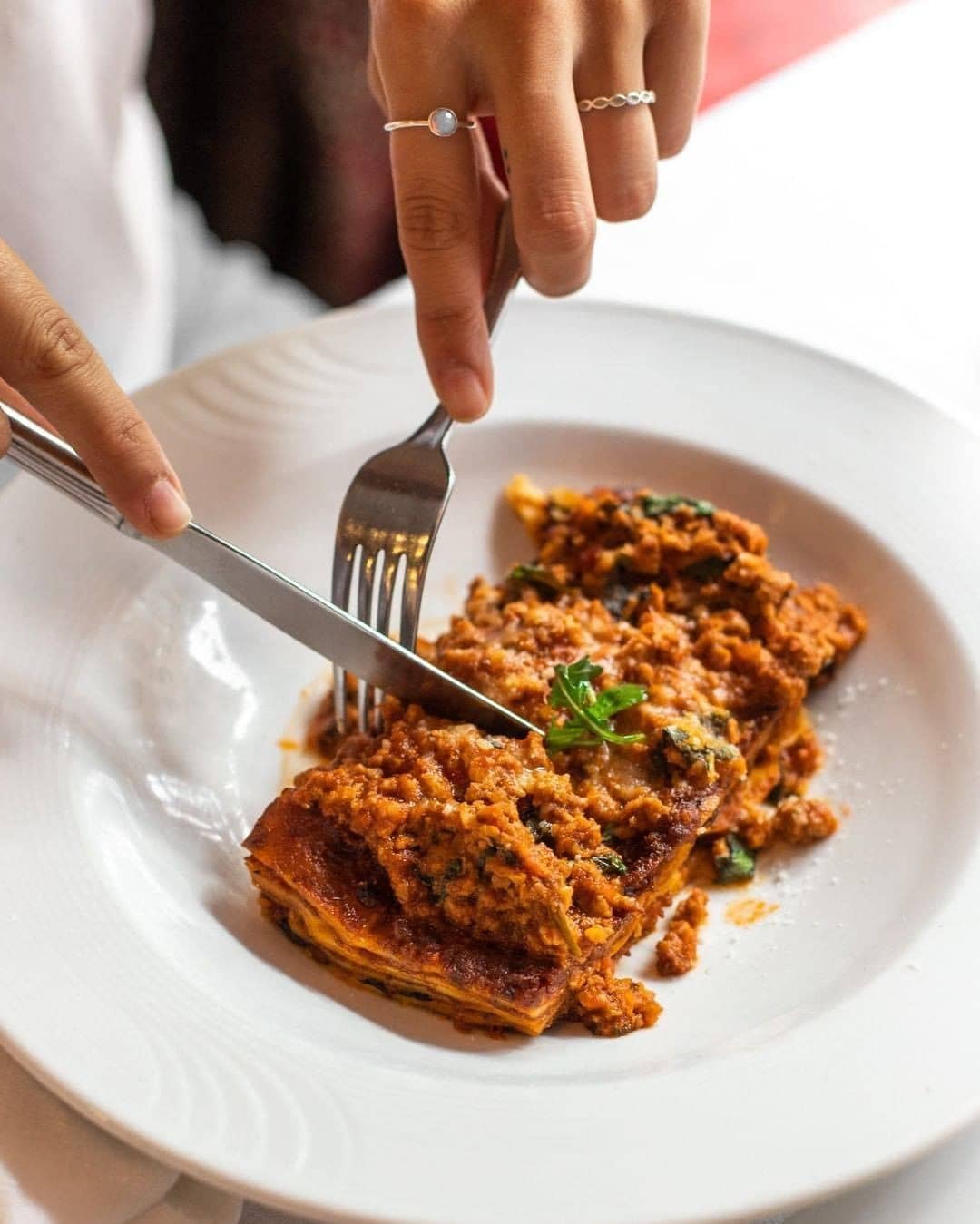 If it's upscale Italian cuisine offering an all-gluten-free roster of impressive food (particularly handmade pasta) you're after, Ristorante Quattro must be on your bucket list of restaurants to visit in Montreal.
The owners want everyone to enjoy the best of both the Italian and North American worlds, and one of their successful attempts at this feat is to showcase artworks made by local artists while you eat your fill of soulful Italian dishes adjusted to the local palate.
Everything from their menu is worth ordering, but we're biased towards their jaw-dropping, out-of-this-world pastas: gnocchi brimming with potato and Ricotta and penne tartufata deliciously made with heavenly truffle cream sauce and sausages.
But if you're in for some risotto, don't miss their risotto porcini—a burst of flavor with every bite! But of course, your visit wouldn't be complete without a fair share of sweets, which is best represented by their dessert of the day.
What to order: Gnocchi, Risotto Porcini, Penne Tartufata, Dolce del Giorno (Dessert of the Day)
Address: 17 Notre-Dame St W, Montreal, Quebec, Canada
Website | Instagram | Facebook
6. Da Emma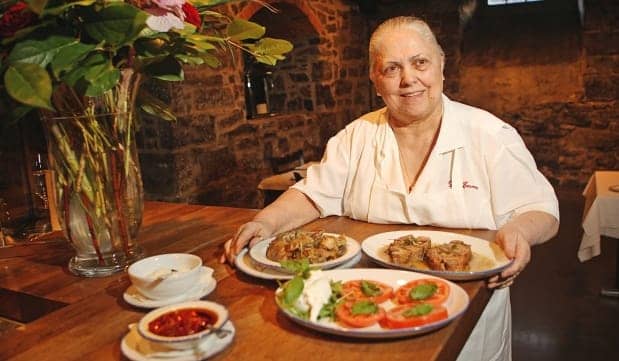 Conveniently located in Old Montreal, Da Emma is a family-owned restaurant serving high-quality Italian fare and impeccable hospitality. You wouldn't even guess the place used to be a women's prison with how it was transformed into a diner featuring a quaint atmosphere perfect for hearty conversations.
Da Emma enjoys a reputation for being one of the best Italian restaurants in the city. Chef Emma's prowess even attracted a lot of Hollywood celebrities as evident in the impressive pictures of them dining there posted on a wall.
Some of their can't-miss are the burrata with fresh cheese and tomatoes, fettuccine with porcini mushrooms, Lombata alla griglia, and ravioli with blue cheese sauce—all masterfully prepared by godly chef hands based on best-kept-secret recipes and served with passionate and friendly staff!
What to order: Burrata e pomodoro (Burrata with Fresh Cheese and Tomatoes), Fettuccini ai funghi porcini (Fettucine with Porcini Mushroom), Medaglioni al gorgonzola (Ravioli with Blue Cheese Sauce), Lobata alla griglia (Roasted Lamb)
Address: 777 de la Commune St W, Montreal, Quebec H3C 1Y1, Canada
7. Il Bazzali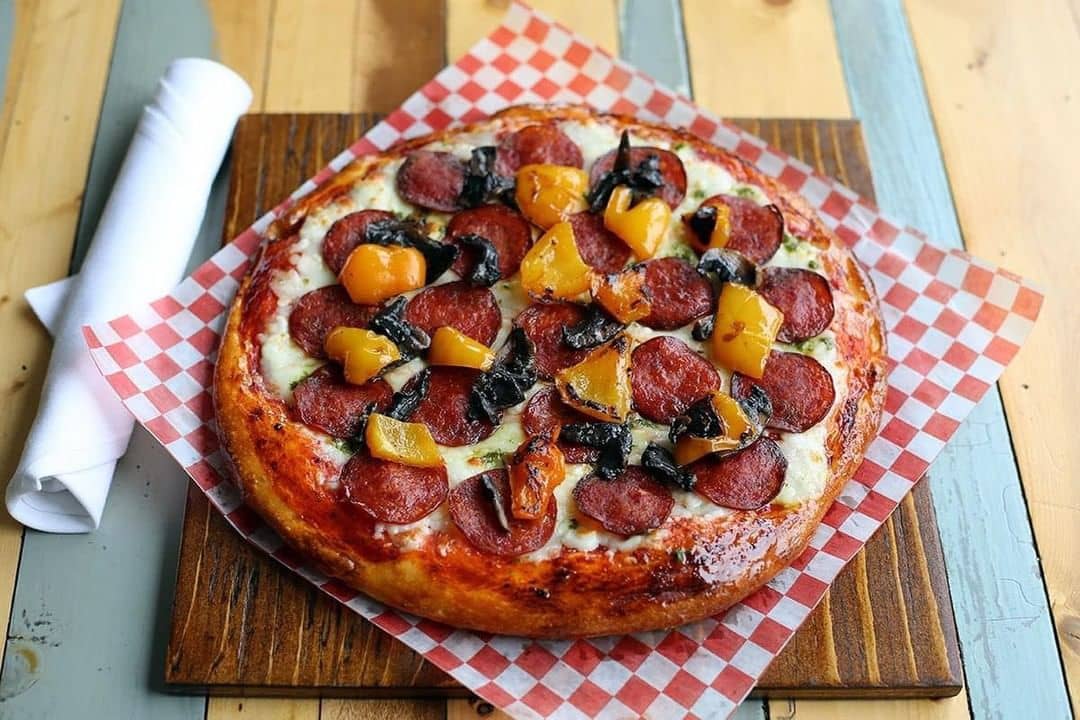 Il Bazzali is Chef Bazzali's ambitious take on merging two distinct worlds: his love for music and passion for food. Don't be surprised to witness the chef-slash-tenor coming out of the kitchen to serenade the night with an opera—and he's extremely good at it!
Chef Bazzali's hold on the restaurant doesn't just end with neither menu nor entertainment, he constructed the interiors of the restaurant himself, by reusing and refurbishing existing wood and furniture. Talk about an all-around owner who ensures only the highest quality in every aspect!
Go for Il Bazzali's four courses table d'hote, featuring a choice of soup or salad, antipasti, primi or specialita, and dolce.
We highly recommend this spectacular lineup: start with an arancini stuffed with braised beef and mushrooms, then either a ravioli with braised meat and traditional herbs and spices or a gluten-free strozzapreti, both are equally exceptional; and finish with a tiramisu il Bazzali to end everything with a blast!
What to order: Arancini, Ravioli Alla Toscana, Strozzapreti, Tiramisu Il Bazzali
Address: 285 Rue Beaubien E, Montréal, QC H2S 1R7, Canada
Website | Instagram | Facebook
8. Lucca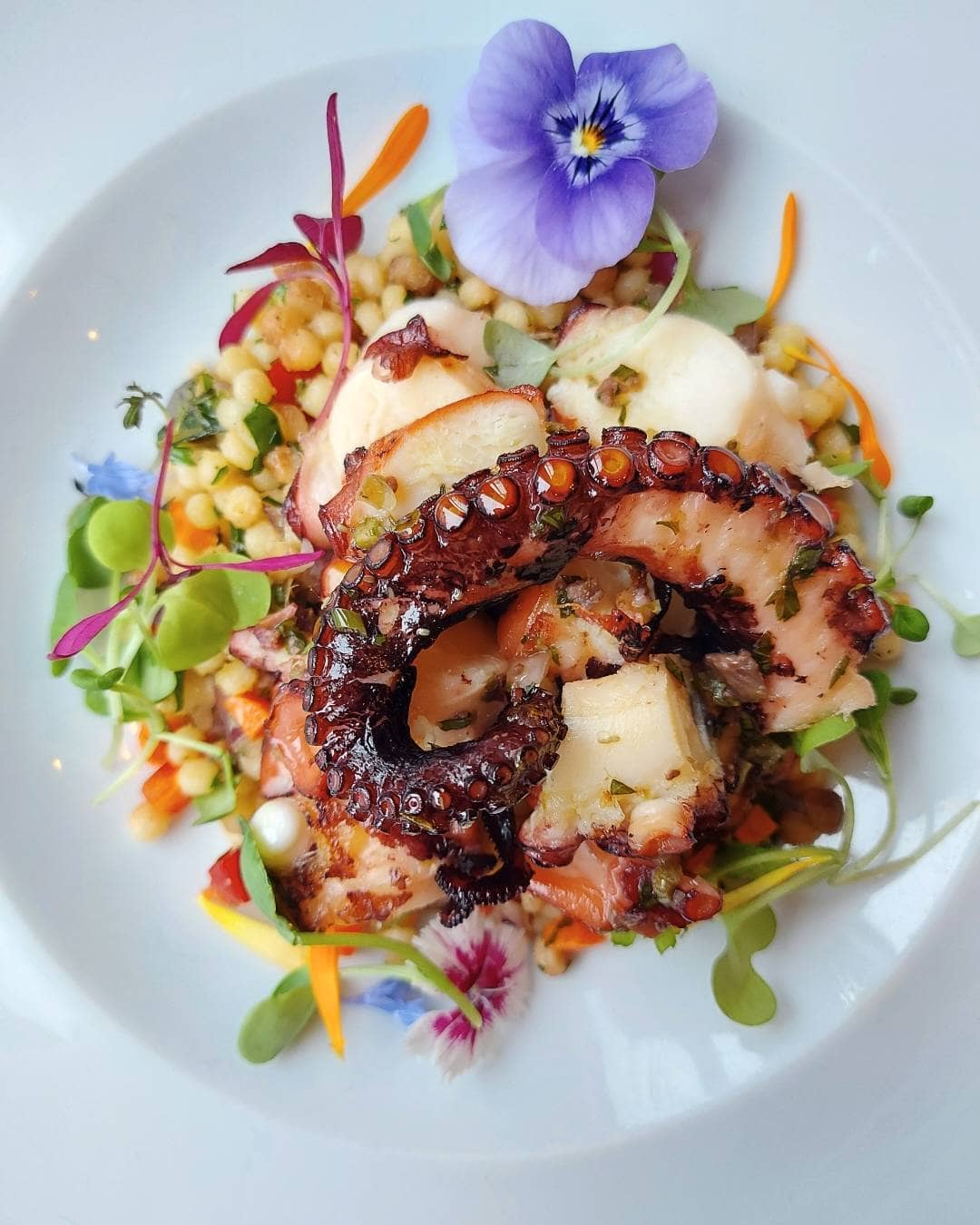 Nestled in Little Italy, Lucca has been a go-to restaurant (since 1999) for locals looking for a classic Italian experience. The long-standing spot is famous for their top-notch service, amazing food, and cozy ambiance working together to give diners the best Italian dining experience.
Another advantage is the presence of the nearby Jean-Talon Market, one of Montreal's oldest public markets, which elevates Lucca further with top-quality produce. With upscale dining such as this, dare we say Lucca is the epitome of "worth your money"!
We highly recommend you try their best-selling seafood linguine in white wine sauce—heavenly with all the perfectly mixed ingredients, grilled veal liver with onions and spinach, and the classic homemade gnocchi in fresh tomato sauce.
The menu changes depending on seasonal ingredients available, so expect other dishes on your visit! Regardless, all dishes are expertly crafted with passion and care, and there surely is a perfect fit for everyone!
What to order: Linguine aux fruits de mer avec sauce vin blanc (Seafood Linguine), Gnocchi maison dans une sauce tomate fraiche avec fromage pecorino (Homemade Gnocchi), Foie de veau grillé avec oignons et épinards (Grilled Veal Liver)
Address: 12 Rue Dante, Montreal, Quebec, Canada
Website | Instagram | Facebook
9. Barcola Bistro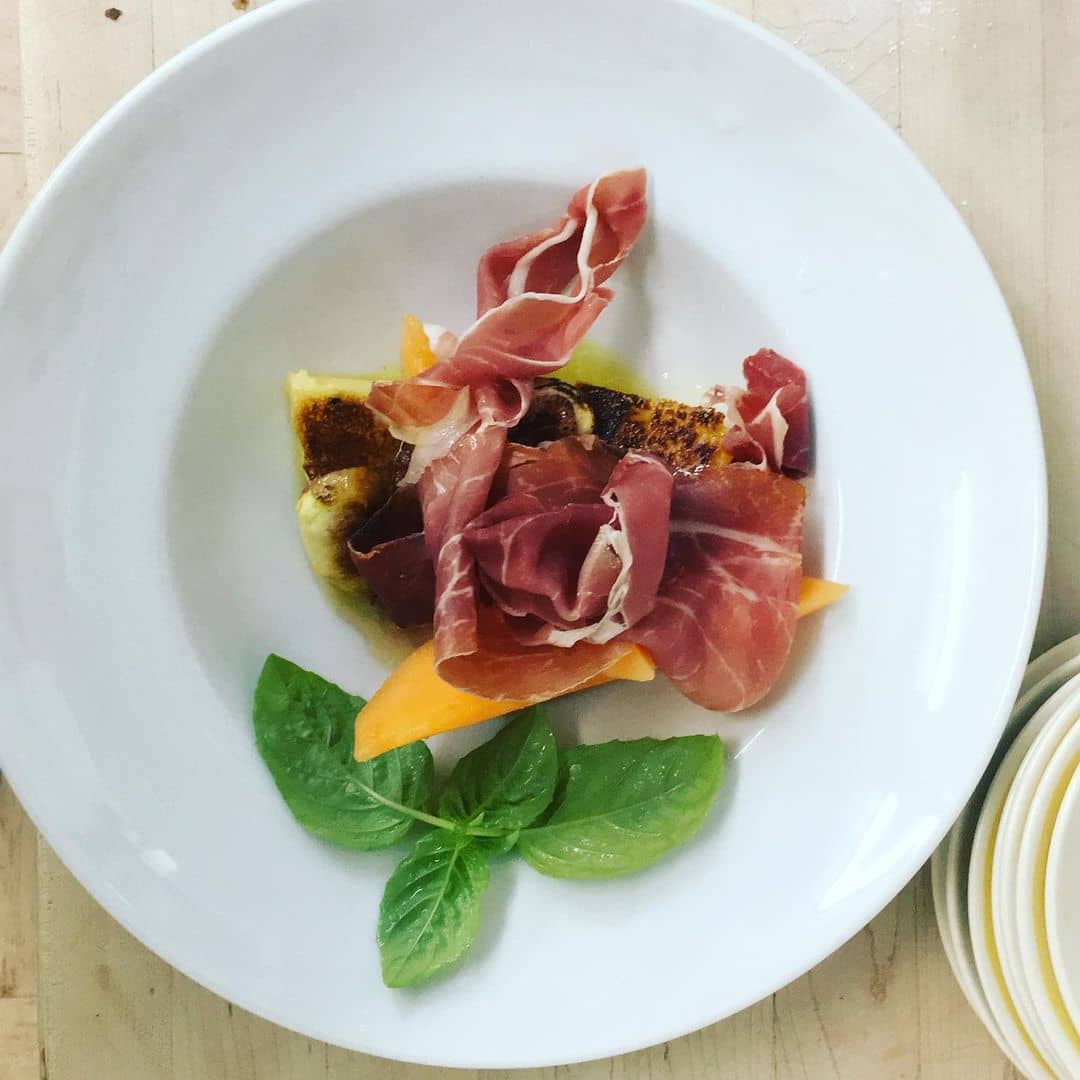 Vinyl and Italian food may not be the best combination, but Barcola Bistro made this exact pair their brand. Famed for its laid-back vibes and vinyl decorations (they sell them too!) to boot, they are a small restaurant with a penchant for serving delicious Italian classics in mouthwatering presentations.
Their 3-course menu may be limited to fish and meat, but it changes occasionally to bring you newly developed recipes and seasonal ingredients, but you are left with staple choices such as risotto, linguine, and panna cotta.
We love their well-constructed lineup of bruschetta aux tomates et fromage stracciatella, risotto à la courge et au vin rouge, and gateau au chocolat. So, if you're lucky and find these items, don't hesitate and order them straight away!
What to order: Bruschetta aux tomates et fromage stracciatella (Bruschetta with Tomatoes and Stracciatella), Risotto à la courge et au vin rouge (Pumpkin and Red Wine Risotto), and Gateau au Chocolat (Chocolate Cake)
Address: 5607 Park Ave, Montreal, Quebec H2V 4H2, Canada
Website | Instagram | Facebook
10. Impasto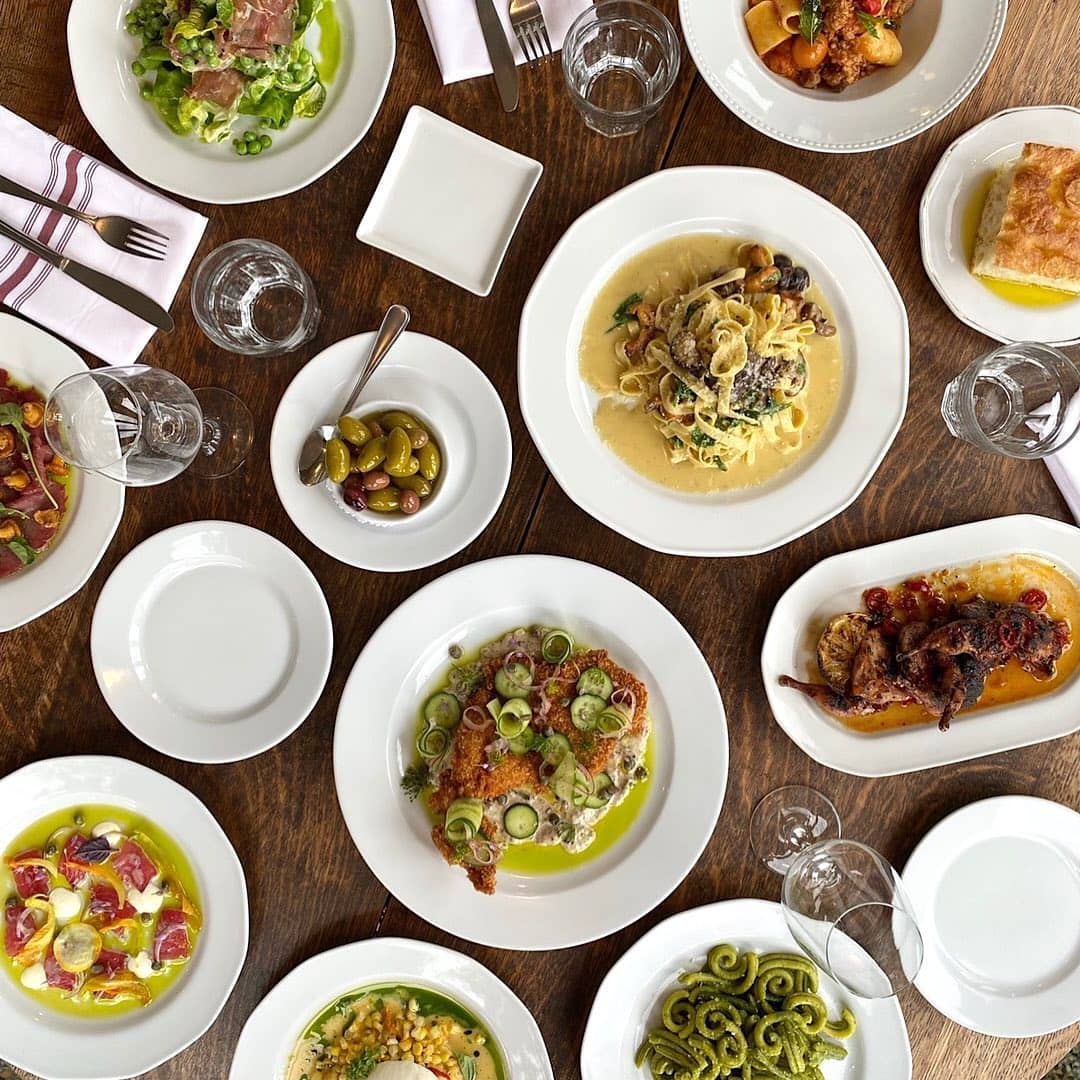 Impasto is the collaboration of two prominent, critically acclaimed chefs with several accolades under their name. Stefano and Michele lead the restaurant in developing an inventive menu filled with specialty Italian dishes.
Tucked away in Montreal's Petite Italie, Impasto offers an impressive lineup of food that's all about fresh ingredients and classic, harnessed-to-perfection techniques. With a simple color palette of white and brown, the restaurant's interiors scream the kind of elegant rustic that allows you to enjoy hearty delicacies with stylish ambiance.
Don't hesitate to feast on opulent Italian favorites such as the focaccia in homemade bread, gnocchi di ricotta made particularly delicious with a special sauce and parmesan, and an indulgent pannacotta to satisfy your sweet cravings.
Impasto serves lunch from Wednesdays to Fridays and dinner from Tuesdays to Saturdays. Be sure to reserve a table in advance as they are always booked!
What to order: Focaccia, Gnocchi Di Ricotta, Pannacotta
Address: 48 Rue Dante, Montreal, Quebec, Canada
Website | Instagram | Facebook
11. Il Miglio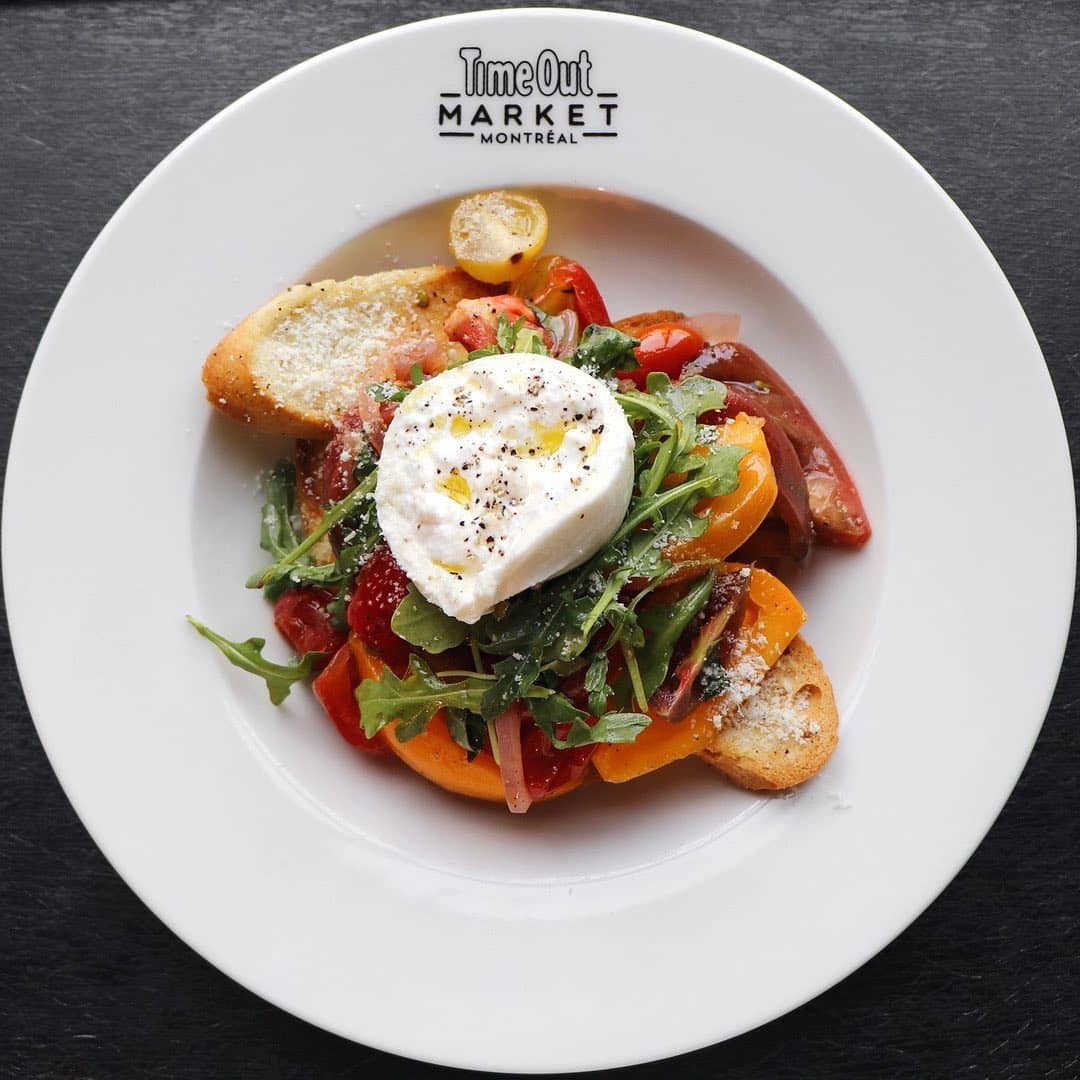 Tucked away in Saint Laurent, along with myriads of other restaurants and shops, is Il Miglio, a small restaurant specializing in serving freshly made pasta. The menu is limited but particular, and all dishes are outrageously flavoursome to satiate a wide array of palates.
Prepare to be amazed by the display of craftsmanship as they show you how they create your dish in real-time at the counter! Not only will you get to see what's added to your pasta, but you'll also witness how the ingredients come in harmony to give life to various Italian classics.
Don't miss out on their much-coveted and crowd-favorite medallion aux champignons, truffles with mushrooms to die for. If you're more of a red sauce lover, their lasagne a la viande is waving; while their Tarte au citron en pot or lemon pie in a jar makes for the perfect sweet ending.
What to order: Medallion aux champignons, sauces au cepes, Lasagne à la viande, Tarte au citron en pot
Address: 5235 St Laurent Blvd, Montreal, Quebec H2T 1S4, Canada
Website | Instagram | Facebook
12. Beatrice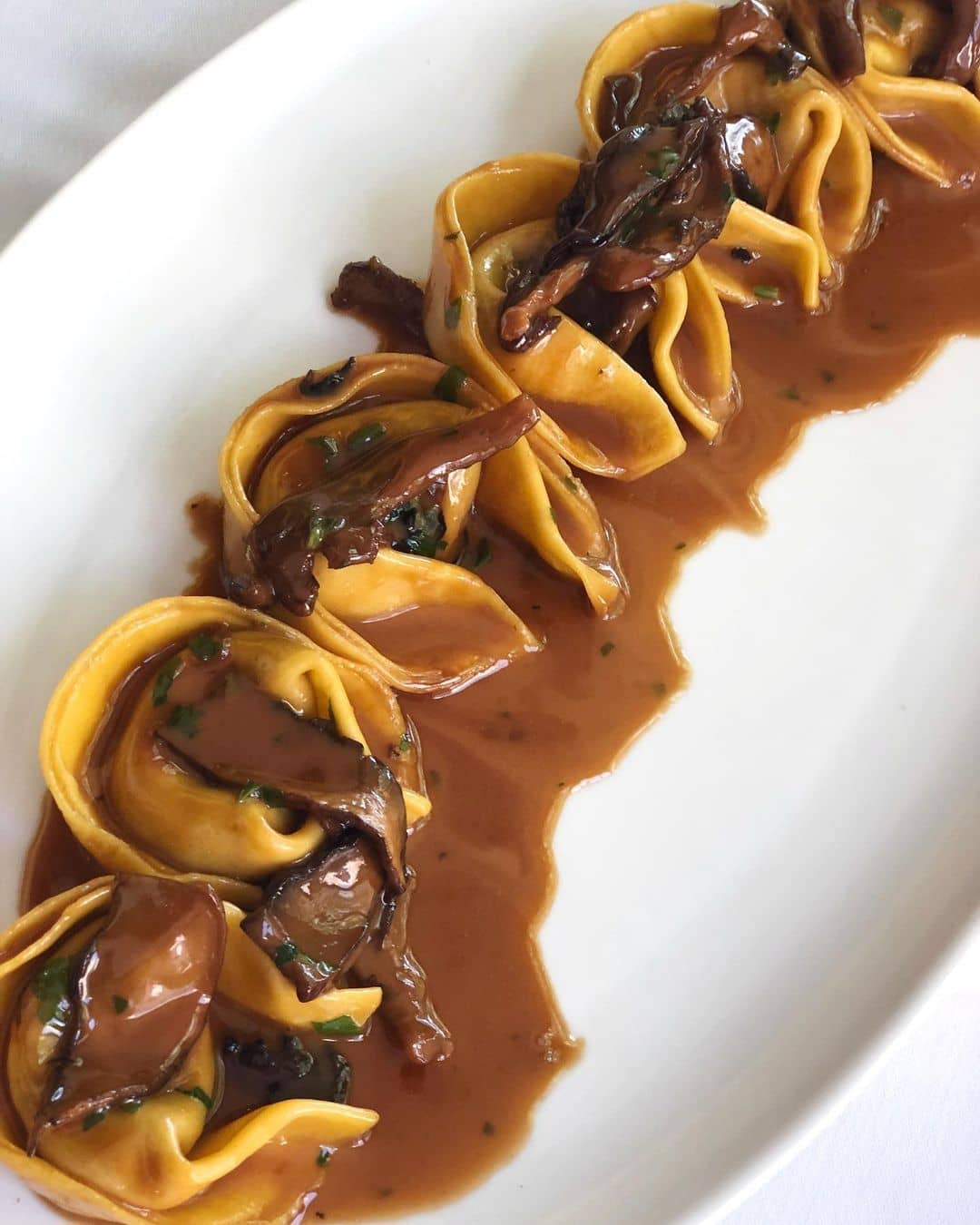 Italian food sure is undeniably charming, and there's no better than Beatrice, with their mantra of gioia di vivere or " joy of living," to prove this feat. Known for their elegantly designed interiors and amazing fine dining experience, you bet every corner of this ristorante is an entry to your aesthetic feed.
Whether you're lounging in their main dining area or sitting in awe at their lavish terrace, you can enjoy your sumptuous share of modern Italian fare refined to utmost perfection.
Their creative menu, divided into gli antipasti, primi piatti, pesce, la carne, and contorni, may be overwhelming for some, but we recommend you start with burrata featuring vine-ripened tomatoes and Moroccan olives; then move to their out-of-this-world spaghetti or a savory fileto di Manzo; and cap everything off with a glass of wine.
What to order: Burrata, Fileto di Manzo (Filet Mignon), Spaghetti, Wine
Address: 1504 Sherbrooke St W, Montreal, Quebec H3G 1L3, Canada
Website | Instagram | Facebook
There you go; that ends our cheat sheet of the best restaurants in Montreal for your Italian food fix.
But foodwise, there is so much more the city can offer. Head on over to our list of best Montreal restaurants to know what we're talking about!
The following two tabs change content below.
Noms Magazine
Noms Magazine is a food lifestyle publication based in Vancouver. Our goal is to help you easily find the best food and things to do in the city!
Latest posts by Noms Magazine (see all)