Traveling to Montreal can feel pretty much like another place on earth, of course, in the best way possible. Surrounded by picturesque buildings and neighbourhoods, the city gives anyone spending time here a true sense of exploring and unwinding at the same time.
To truly experience your trip to Montreal, here we have come up with some of the very best Montreal restaurants that you should not miss out on trying. Whether it's a new one, a brunch destination, a classic Italian spot, or a simple cheap eat, those are promising to be places you'd love to revisit!
25. Okeya Kyujiro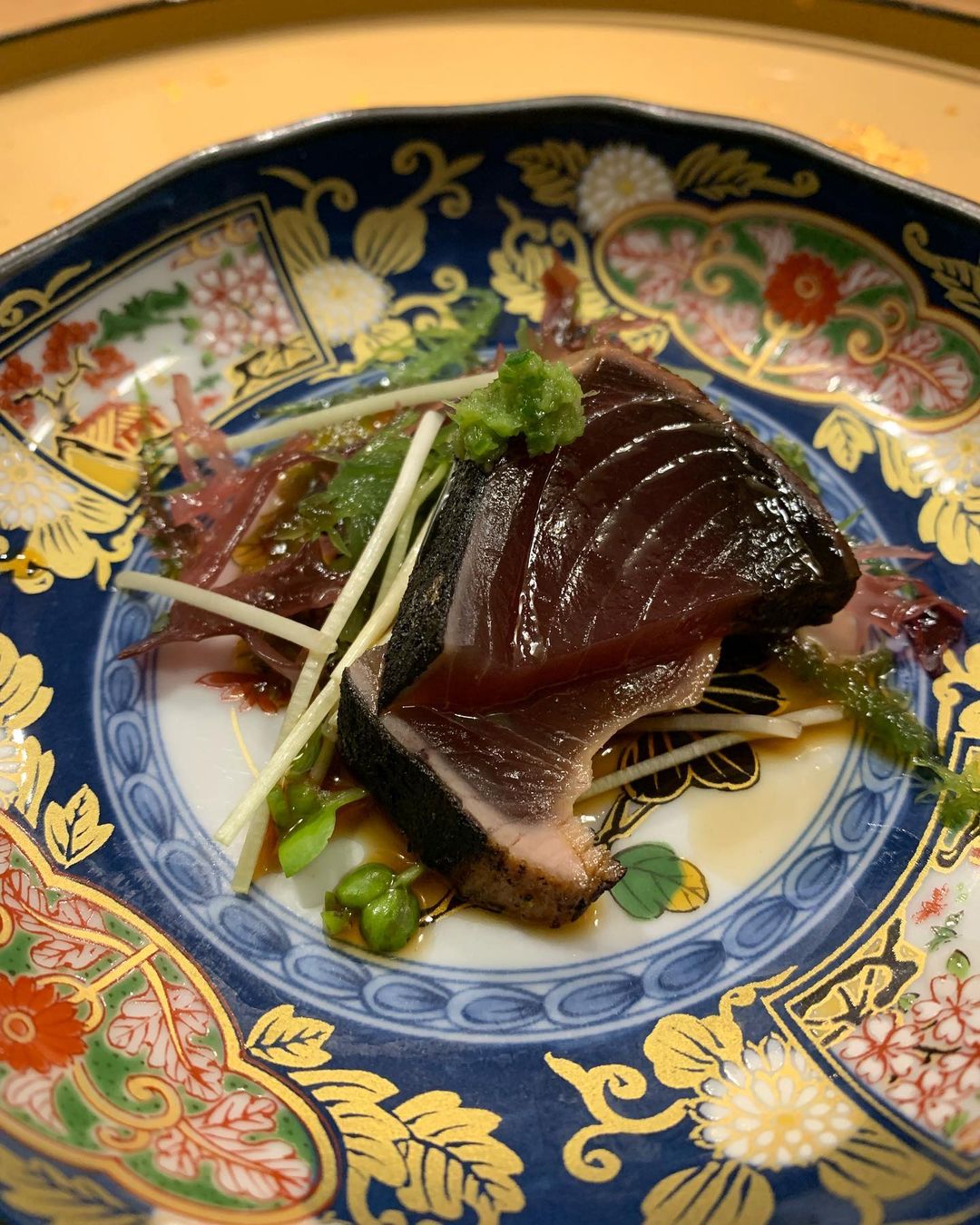 Okeya Kyujiro is currently the only restaurant in Montreal to serve Omakase-style sushi, and if you understand that feeling when you get those butterflies because you're just too excited to try something new, then this is it! The quality and presentation of each are astonishing and will get you buzzed all along.
The Omakase menu is super exclusive with a 25-course sensory exploration and a 20 pieces pre-made sushi box. The most outstanding of all is King Salmon Nigiri, with melt-in-mouth texture with rich, fatty taste; and Yellowtail Shabu Shabu with bouncing texture and tastes decadent.
But you can also start off with some Hay-smoked Bonito Salad or Snow Crab Chawanmushi. Trust us, they taste like heaven!
What to order: Hay-smoked Bonito Salad, King Salmon Nigiri, Snow Crab Chawanmushi, Yellowtail Shabu Shabu.
Address: 1227 Rue de la Montagne, Montréal, QC H3G 1Z2
Website | Instagram | Facebook
24. Monarque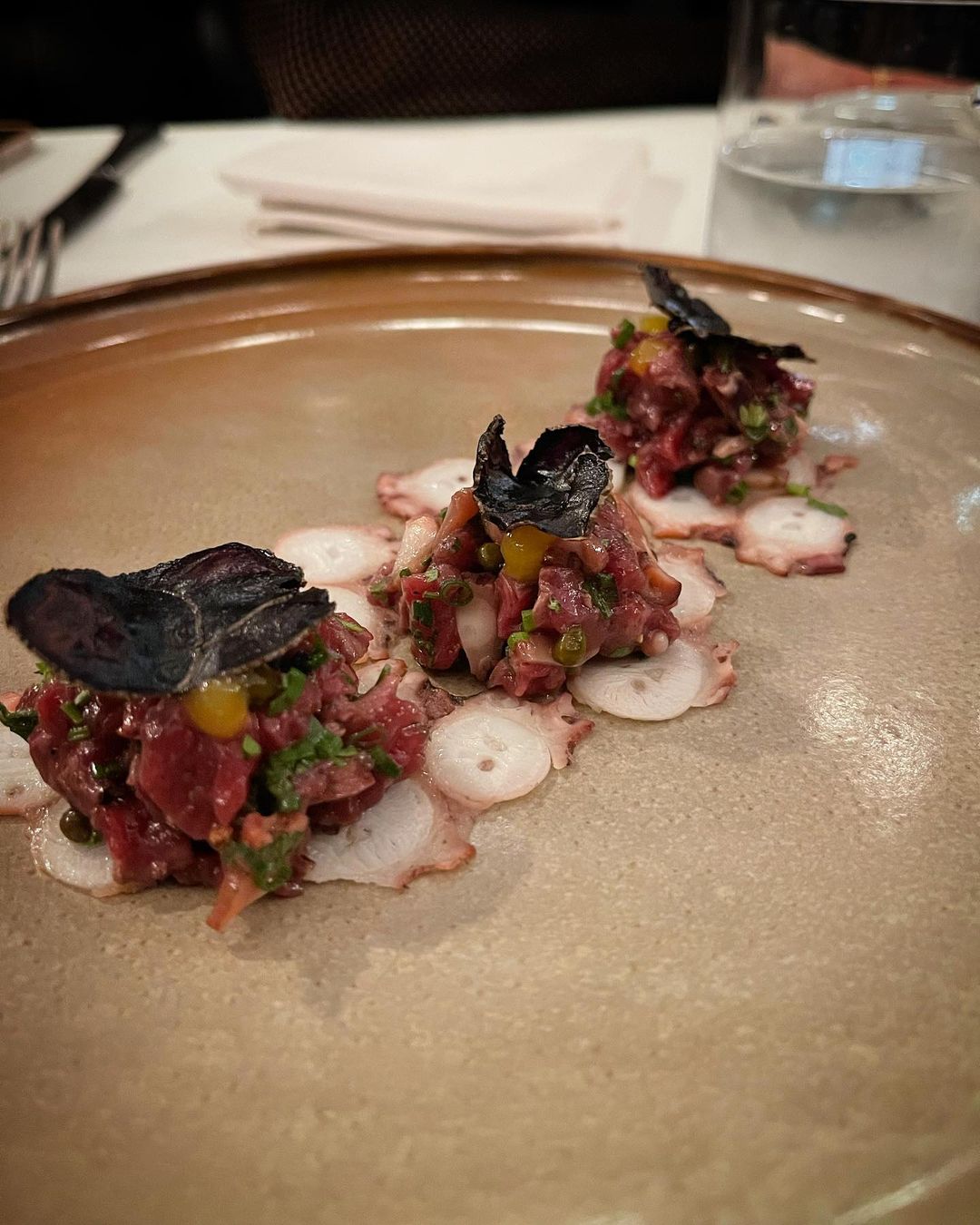 Aiming to provide a classic space that embodies the true essence of Montreal, Monarque is designed to showcase the art of food through both traditional and innovative French-inspired dishes. If you're looking for a strikingly beautiful spot for any special dates, Monarque is top-notch!
Settle down with their famous Lamb Ravioli, a delicious filling of seasoned ground lamb, creamy goat cheese, meat ravioli, and then topped with such impressive rich brown butter sage sauce. We are not gonna lie, the meat filling and goat cheese compliment each other too perfectly to be true!
You can pair it with a refreshing bowl of Trout Tartare that comes up with diced cucumber, crispy nori seaweed, fresh trout, and egg yolk. A simple, rich, heavenly combination!
What to order: Lamb Ravioli, Hamachi Crudo, Escargot, Lobster Farrotto, Trout Tartare.
Address: 406 Rue Saint-Jacques, Montréal, QC H2Y 1S1
Website | Instagram | Facebook
23. Satay Brothers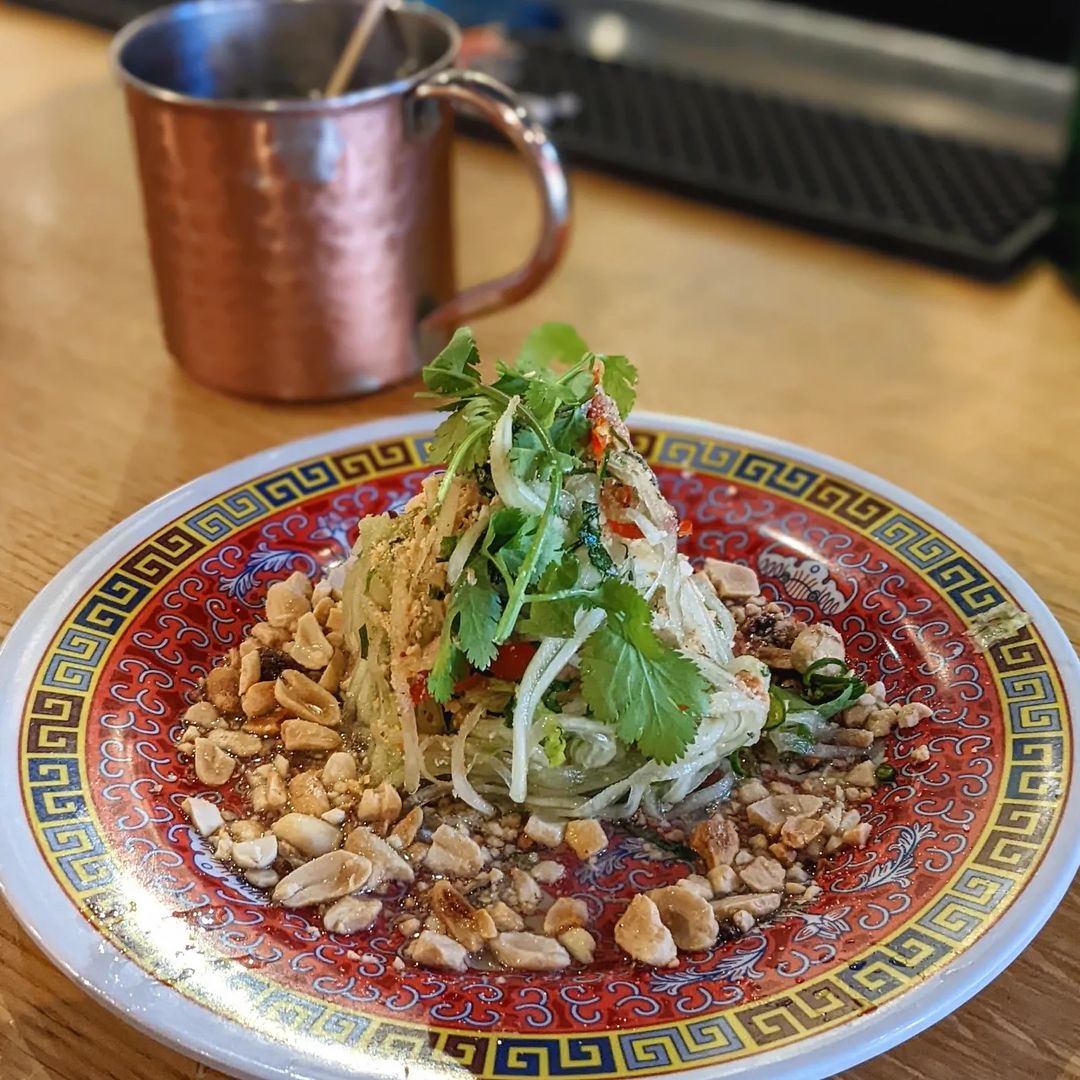 Offering amazing Singaporean and Malaysian street food with a welcoming vibrant atmosphere, Satay Brothers in Atwater Market is a definite must-try whenever you're in the neighbourhood!
You would never wanna miss their signature Green Papaya Salad, which is heavenly heaven with a crunchy texture, heightened by a symphony of spicy, acidic, fresh flavors from chilies, lime, and coriander. We would say this dish has gained such a reputation for Satay Brother.
They are also known for their delicious, chewy, meaty Pork Buns and tasty, juicy Chicken Sandwich. End your meal with the dessert called Kueh Salat, a gelatinous delicacy of a bright avocado green with one layer of custard over one layer of sticky rice!
What to order: Green Papaya Salad, Quail Egg Soup, Pork Buns, Satay Chicken Sandwich, Kueh Salat, Gado Gado Salad
Address: 3721 Rue Notre-Dame Ouest Montreal, QC H4C 1P8
Website | Instagram | Facebook
22. Otto Bistro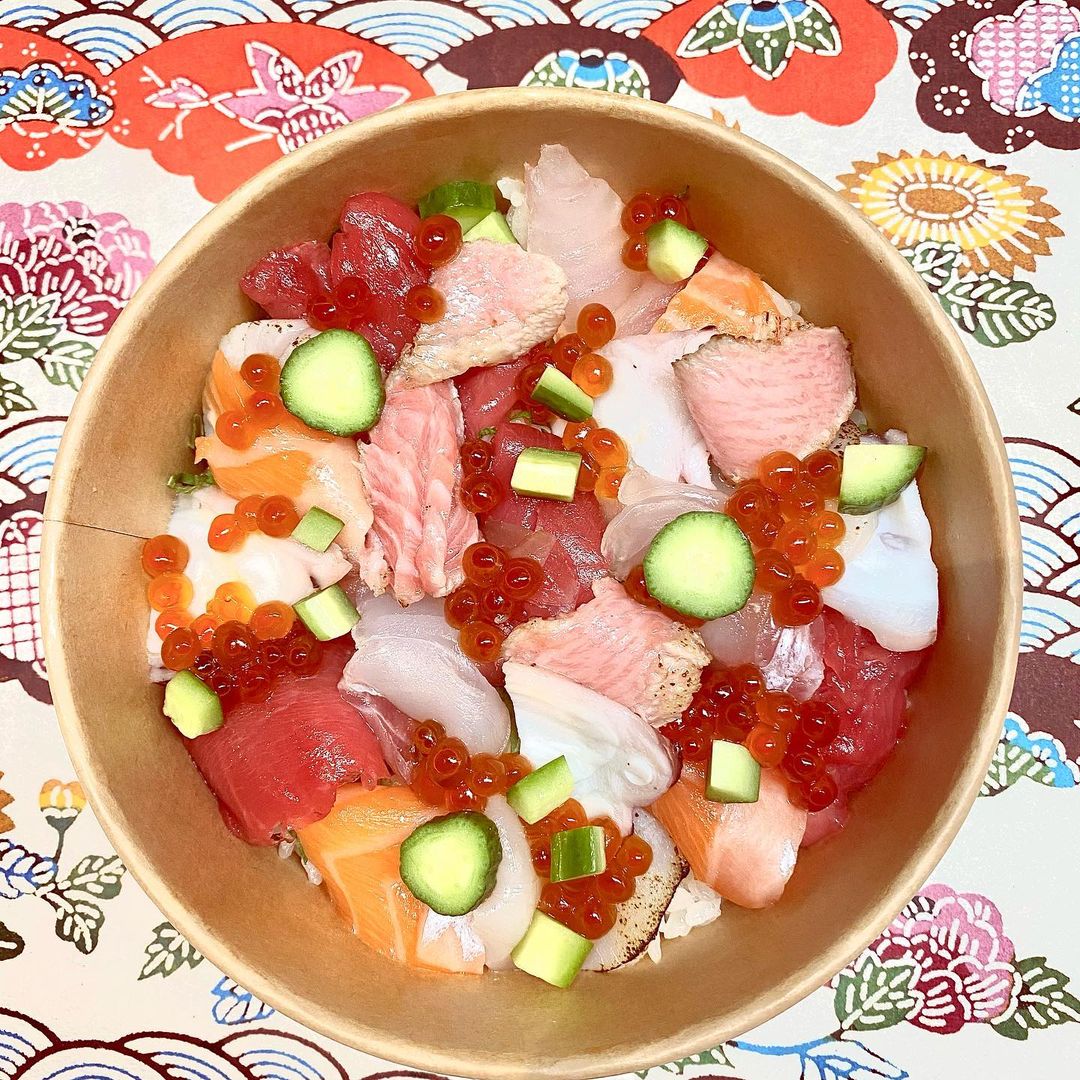 Located in the heart of the Plateau Mont-Royal, Otto Bistro is a charming Japanese restaurant that offers astonishing traditional Japanese dishes. With authentic Asian decoration, sliding glass garage doors, bamboo curtains, and a cozy ambiance, no doubt that you will feel like dining in Japan when coming to Otto Bistro.
The menu is super extensive, in case you haven't got much experience with Japanese cuisine, you can let the team's recommendations be your guide. Or start with some of their best-sellers, especially the Deluxe Sashimi Bowl, basic but classic. Fresh, rich in taste, and bouncing in texture!
Continue with some Spicy Ikuza Mazemen, a flavorful, dry noodle; or Duck Ramen for a light yet delightful broth and melt-in-mouth duck meat.
What to order: Deluxe Sashimi Bowl, Spicy Ikura Mazemen, Duck Ramen, Kalso Salad.
Address: 143 Mont-Royal Ave E, Montreal, Quebec H2T 1N9
Website | Instagram | Facebook
21. Nora Gray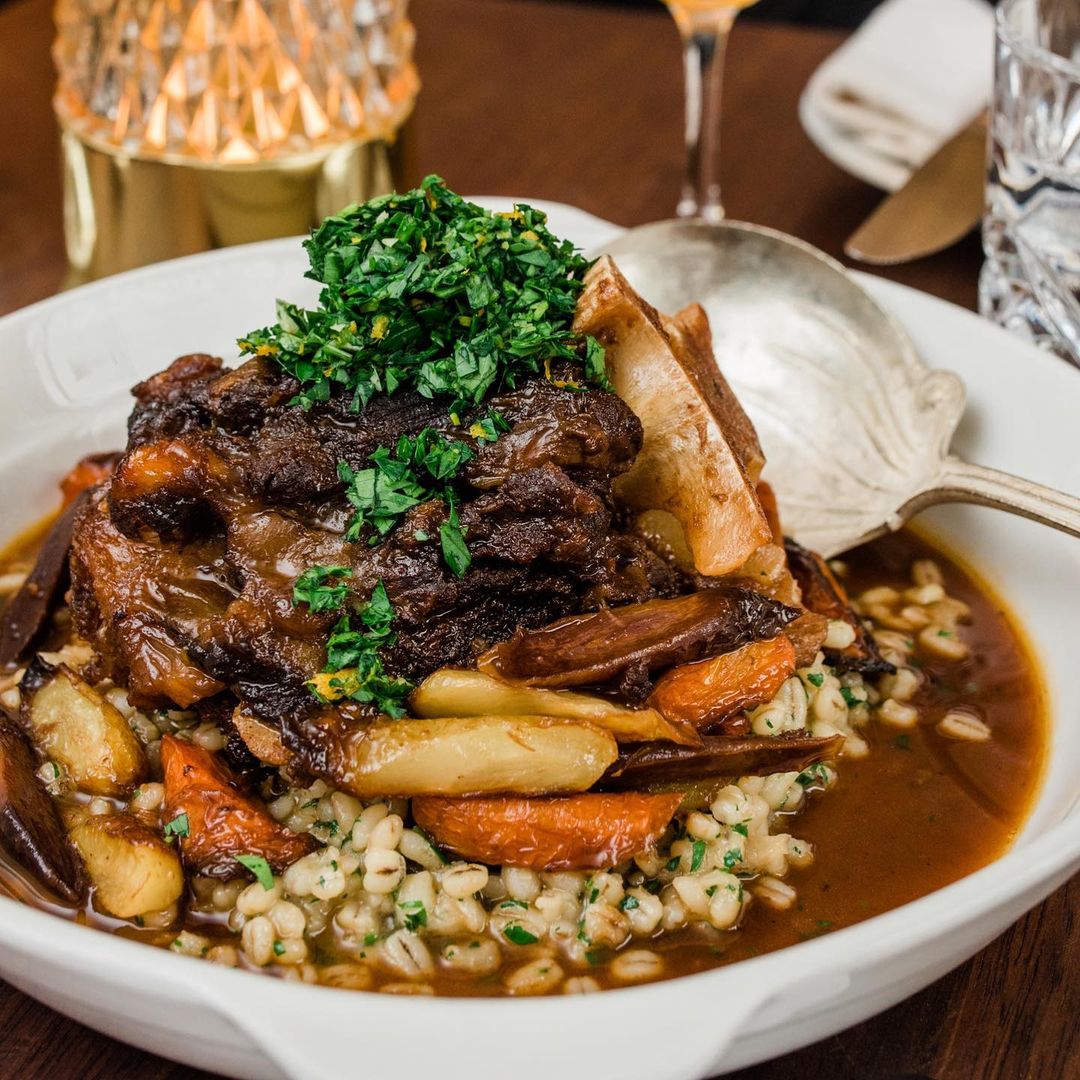 Nora Gray is a tiny restaurant in Griffintown that serves up old Italian cuisine with a twist. The basics seem familiar, but the approach feels novel! So whenever you feel like trying Italian dishes that are surprisingly amazing, Nora Gray is your next go-to.
Highlights of the menu are Lamb Terrine, Veal Skewers, and Duck Breast, we bet you might want to give them a try. It's always good to start with the crispy lamb terrine and can even taste better with a fresh or semi-soft chevre. The tangy, bright notes will play brilliantly off of the spices and flavor of the lamb!
The Rabbit Bolognese is no less delicious with that rich, herbal and meaty texture. You will love the tenderness of the meat, which has been well-marinated with secret house sauce and bay leaves. Stunning!
What to order: Lamb Terrine, Duck Breast, Veal Skewers, Pan-fried Slab, Rabbit Bolognese.
Address: 1391 Rue Saint-Jacques, Montréal, QC H3C 1H2
Website | Instagram | Facebook
20. Damas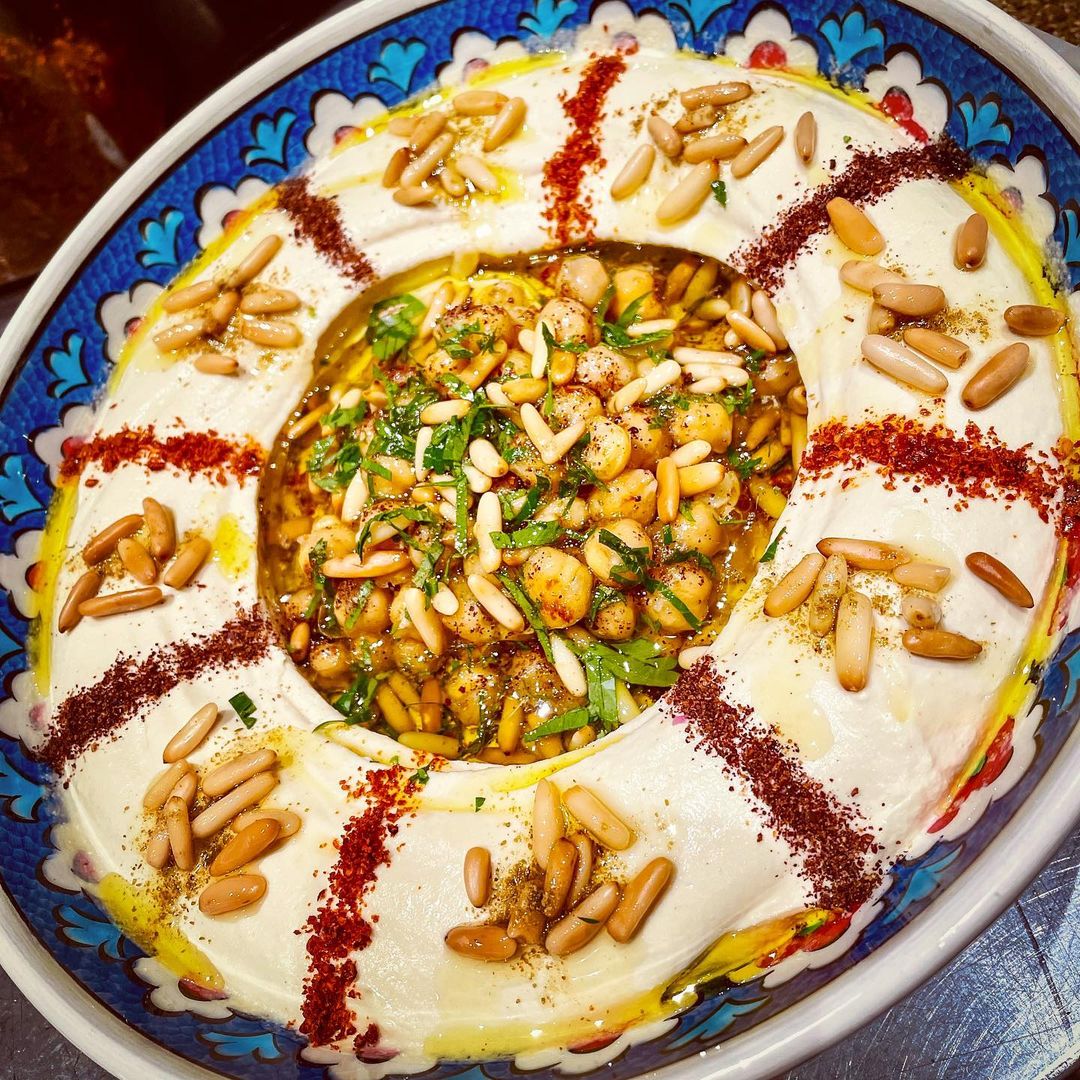 Serving excellent Lebanese cuisine, Damas on Van Horne Avenue is becoming more popular than ever. Besides the countless mouth-watering dishes that they offer, the colorful, modern decor has kept Montrealers coming back again and again.
Damas is especially loved for its braised meat dishes, so you will want to try them out! With Quebec Lamb cooked with a flavour-packed blend of rice, nuts, and yogurt sauce. Tastes like heaven in every bite!
You can choose to pair it with Fattoush Salad to light up your palate with its bright and fresh taste of lettuce, tomatoes, cucumbers, radishes; and keep on going with the tender, juicy chicken marinated in yogurt, lemon, and garlic – Shish Taouk.
What to order: Fattoush Salad, Shish Taouk, Lamb Chops, Beef Tartare.
Address: 1201 Avenue Van Horne Montreal, QC H2V 1K4
Website | Instagram | Facebook
19. Beba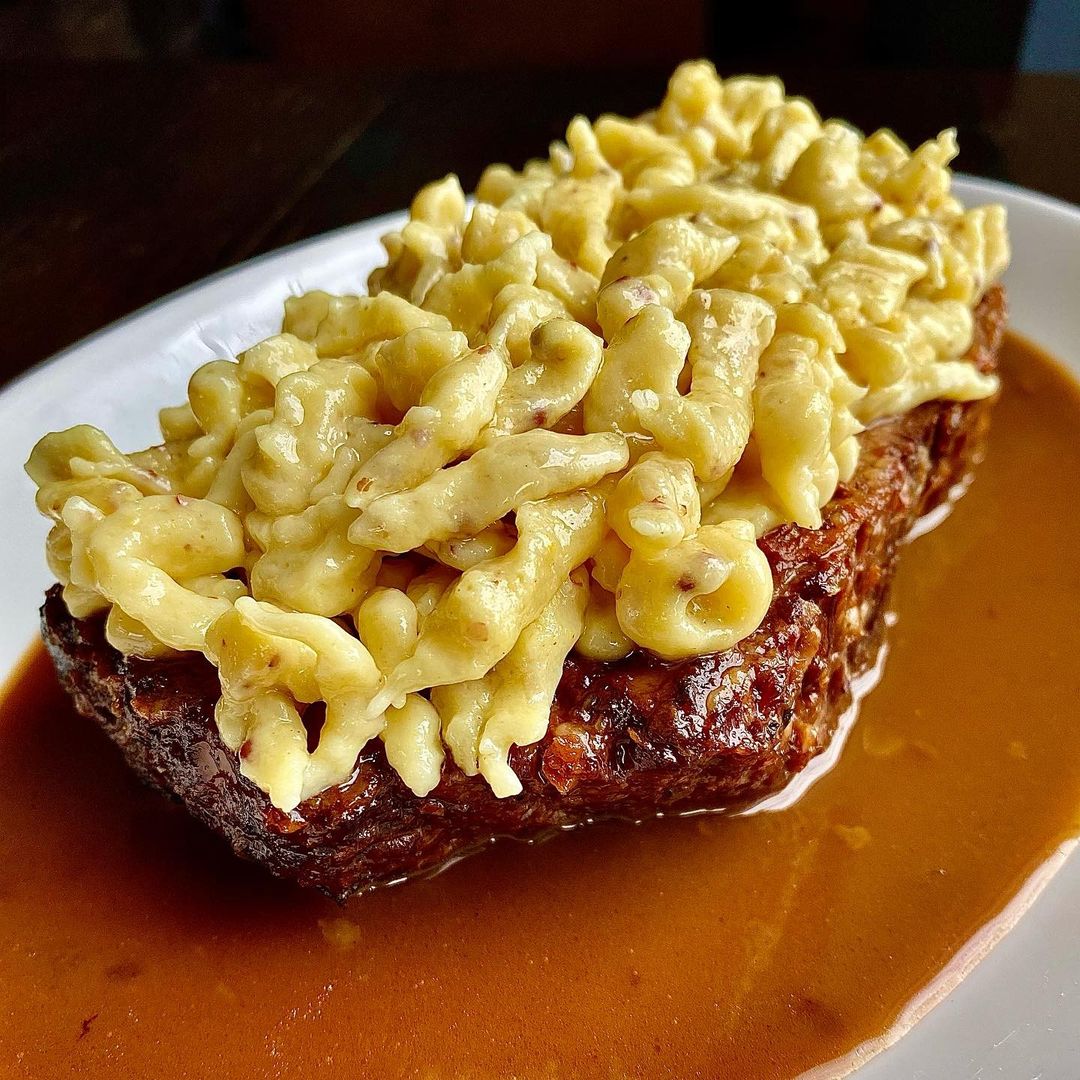 Tucked away on a residential corner in Verdun, there nestles a small, cozy restaurant named Beba, where you can always find some random, interesting, outstanding Argentinean dishes. This little space has seduced us with not only its food but its calm atmosphere and sophisticated navy blue decor.
It never goes wrong to start with Swiss Chard Involtini when visiting Beba. Here, the ricotta filling is mixed with sautéed chard and lemon zest; then carefully folded, plump parcels sat on the plate and covered with a dollop of yogurt, pine nuts, and basil leaves. The quality of this dish is no joke!
Next up is the Empanadas, and we have to warn you that this gem is out of stock quickly, so you might want to get there early enough to get them. Came golden and gleaming, it can be even more seductive when you taste that warm bechamel-sauced chicken mixture, punctuated by a sweet burst of corn. A true top-notch!
What to order: Swiss Chard Involtini, Empanadas, Grilled Rabbit, Farfalle
Address: 3900 Rue Éthel, Verdun, QC H4G 1S4
Website | Instagram | Facebook
18. Arthurs Nosh Bar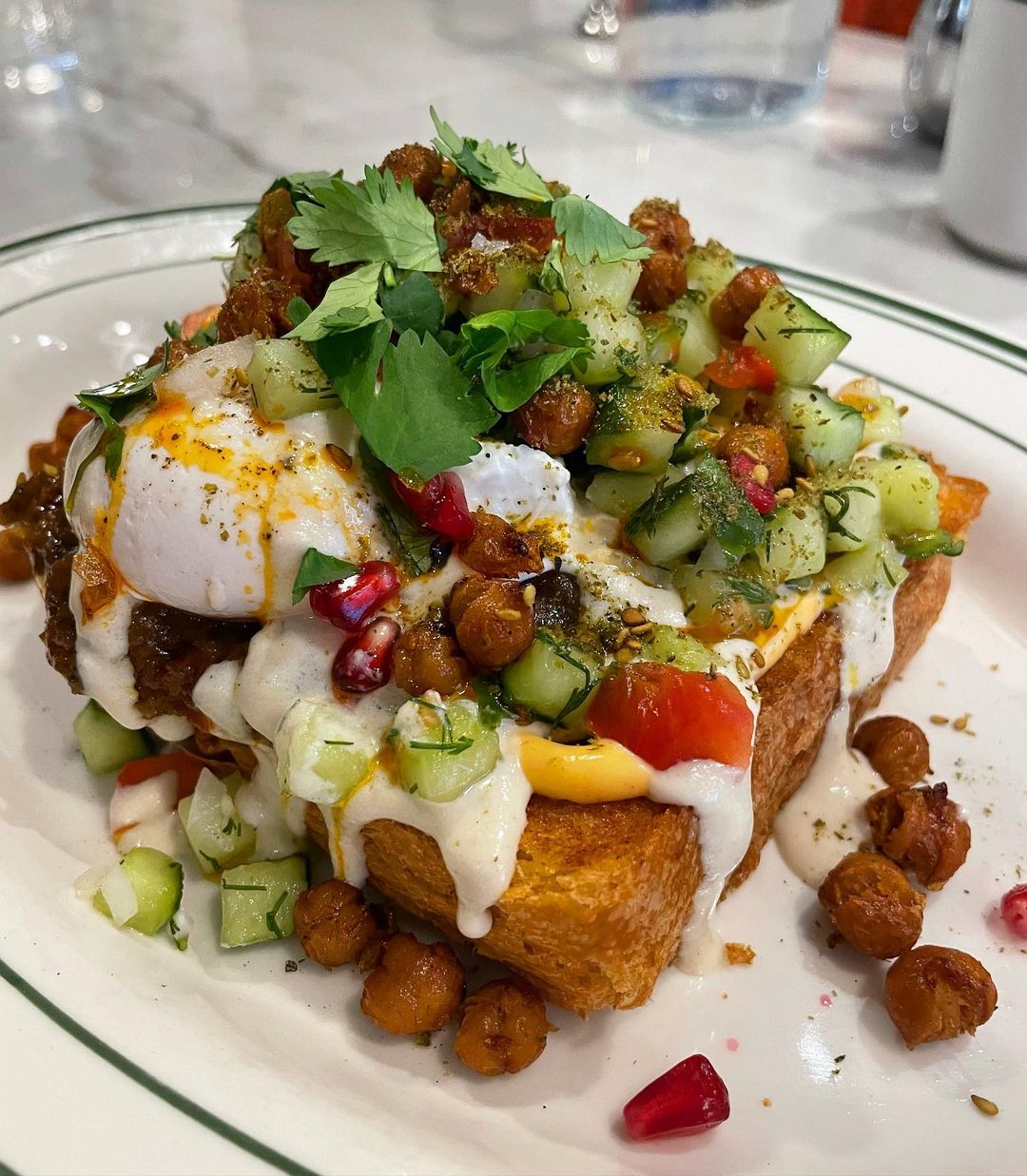 Having brunch in Montreal is always a thing to do, and this time, Arthurs Nosh Bar will put a spin on decadent, classic Jewish dishes! Ranging from sandwiches, soups, and traditional breakfast plates such as smoked salmon bagels and oatmeal, there is nothing you can't enjoy at Arthurs Nosh Bar.
To start with, try the Moroccan Toast. These flavourful toasts are piled high with saucy chickpeas, wilted chard, and crunchy walnuts that promise to give you a mind-blowing! Simple, but they nail it all the time!
The next must-try, whenever you have a chance to, is The Grand Slam, which is only available on weekends. A crunchy, juicy golden fried chicken thigh rests on top of two fluffy pancakes that instantly melt in your mouth as you pour maple syrup on top. Topping off with slices of beef bacon and fried egg, the whole stuff is chef kiss!
What to order: Moroccan Toast, Smoked Salmon Plate, The Grand Slam, Shakshuka.
Address: 4621 Notre-Dame St W, Montreal, Quebec H4C 1S5
Website | Instagram | Facebook
17. Sushi Momo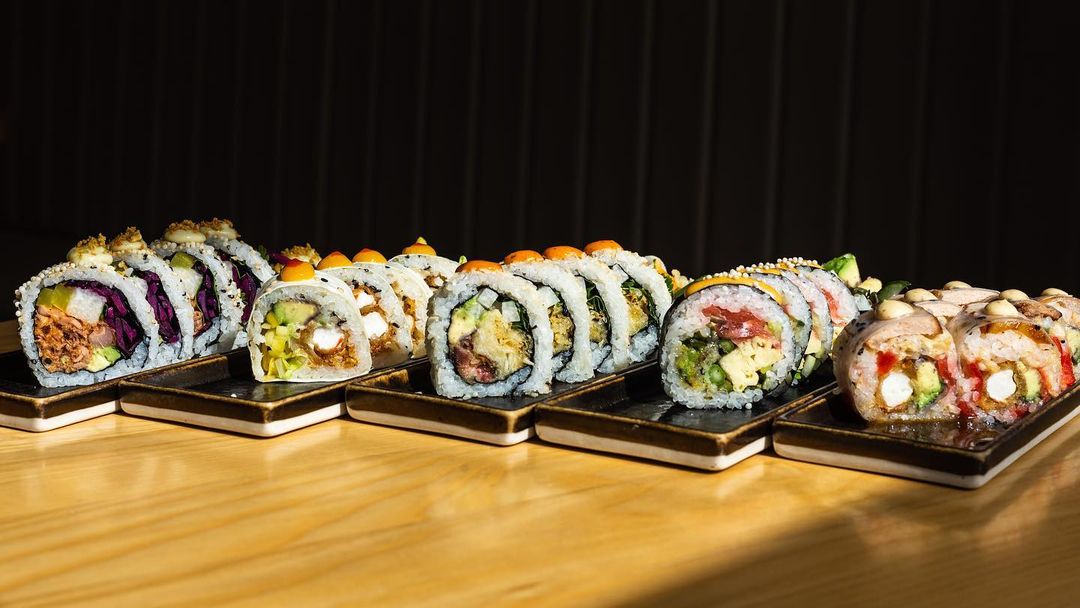 Sushi Momo is a heaven for every vegan-sushi lover in Montreal by offering refreshing, contemporary, and all-vegan Japanese cuisine with a twist. Welcomes its customers in a cozy ambiance, stylish brick walls, and wood furniture, Sushi Momo is so worth revisiting for its food quality, service, and authentic Japanese atmosphere!
You should try every dish (if you can), or firstly call out some of their signature ones including Mumbai Roll, Spicy Jackfruit Roll, Mango Soba Salad, and Veggie Tempura Sushi. Trust us, those dishes can give you different thoughts on vegan sushi!
While the Spicy Jackfruit Roll is juicy, crunchy with fermented soybeans that give a rich umami kick to the palate; the Veggie Tempura Sushi is crispy yet light battered, to be honest, this is seriously addicting!
What to order: Mumbai Roll, Spicy Jackfruit Roll, Mango Soba Salad, Veggie Tempura Sushi
Address: 3609 Saint-Denis St, Montreal, Quebec H2X 3L6
Website | Instagram | Facebook
16. Pichai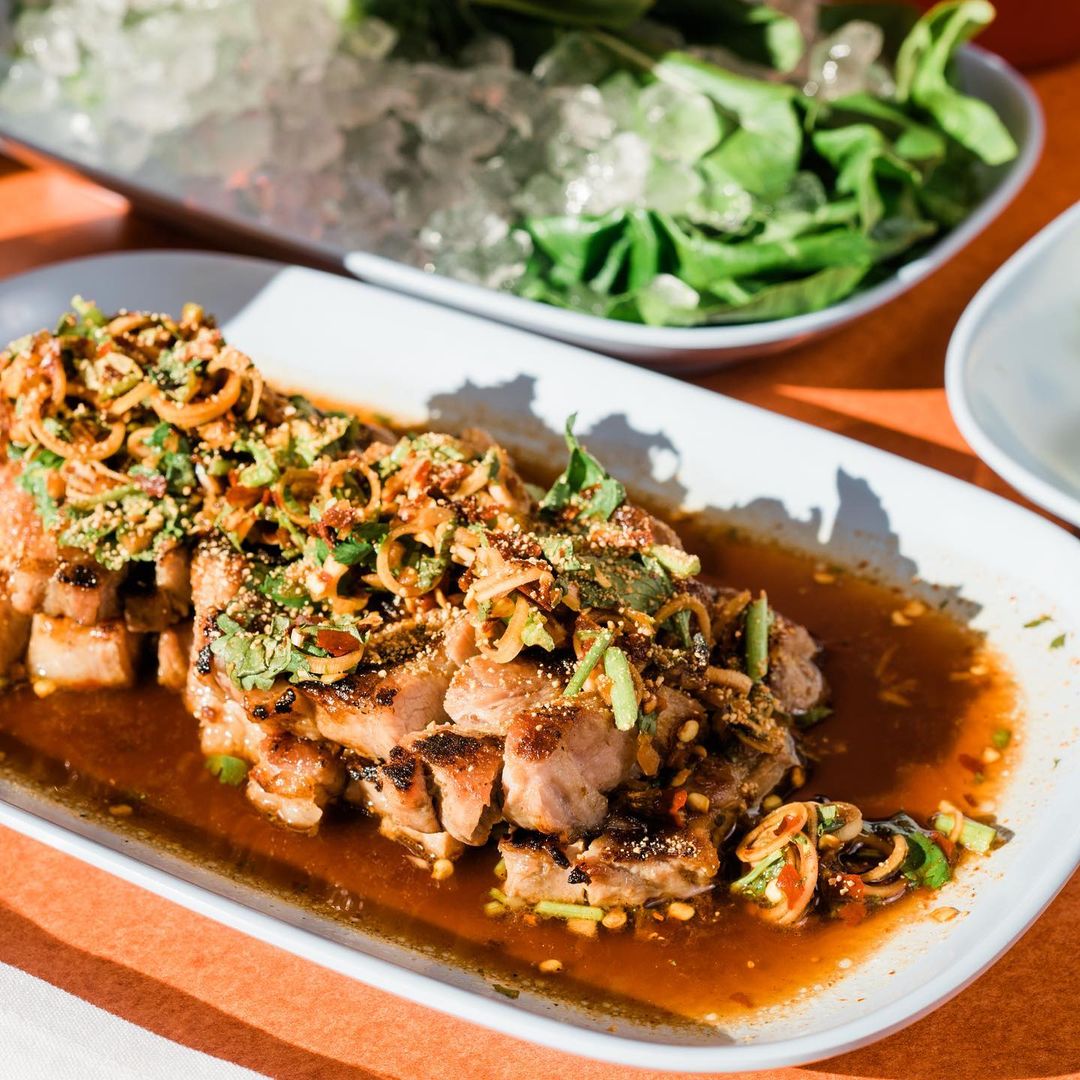 Thai cuisine has always been vibrant in flavours and colors, and may we present you Pichai – a must-visit address in Rosemont-La-Petite-Patrie to discover the gastronomy of northeastern Thailand. Pichai offers you a family-style, sharing menu that has a bit of everything for everyone. Come and get seduced!
Here, you can find very popular, traditional Thai dishes and there isn't one item on the menu that we didn't like. But we need to tell you all that the Sup Nor Mai, a braised bamboo shoot salad with a spicy and funky taste, and Sai Krok Isan, a grilled rice-fermented Berkshire sausage are 2 of the best things we've tasted in ages!
You can also have the Laab Dok Kalaam, a herby grilled cauliflower salad with sticky rice. We know, it might sound so simple, but trust us, the quality is no joke!
What to order: Laab Dok Kalaam, Sai Krok Isan, Som Tam Thai, Khao Kluk Gapi, Sup Nor Mai
Address: 5985 St. Hubert Montreal, Québec H2S 2L8
15. Candide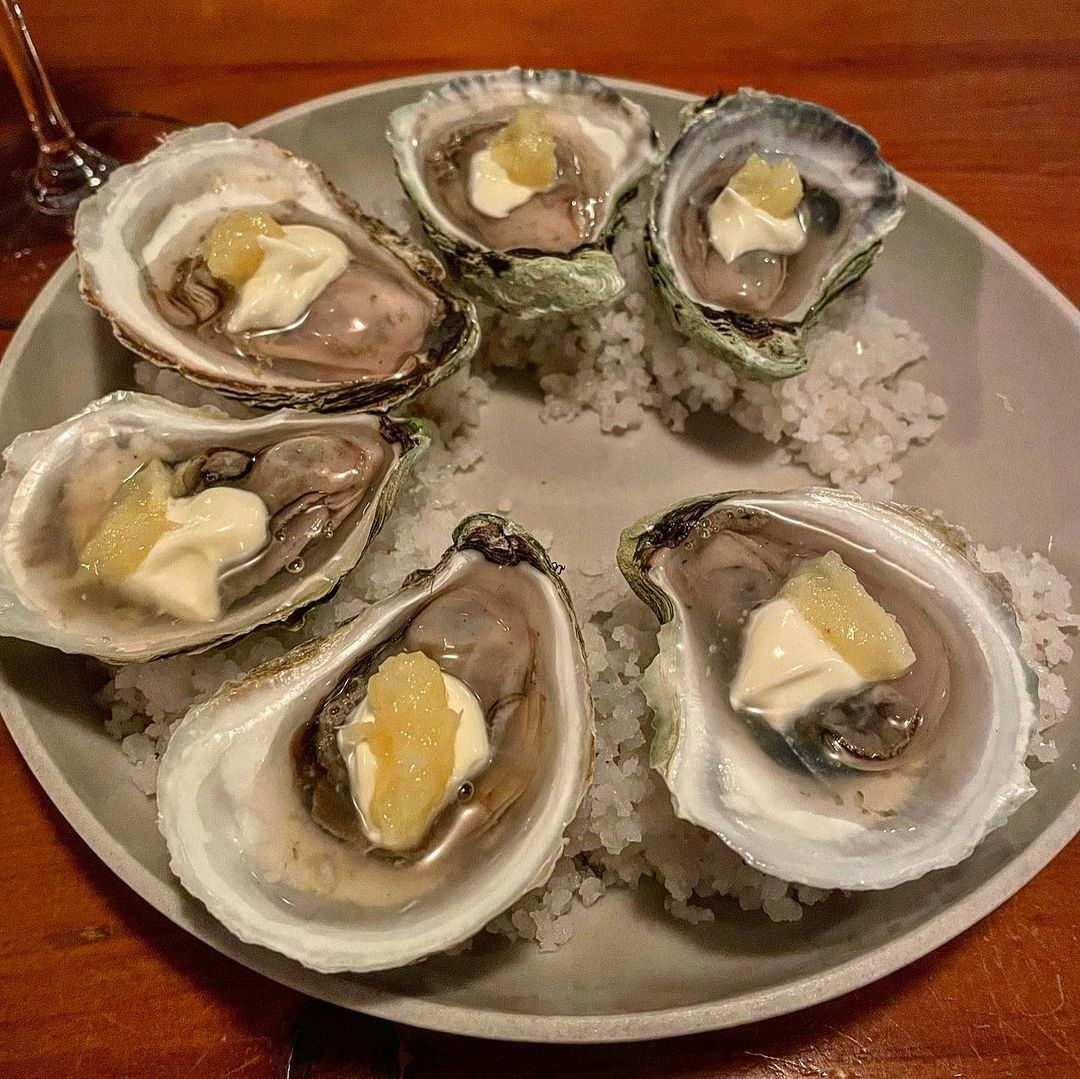 With access via a discreet laneway off Notre Dame and surrounded by green space, you will love Candide from the first moment setting foot here. The concept of Candide restaurant is vegetable-forward cookery and heavy on grains and fruits, which promises you a very unique dining experience.
Some of the highlighted dishes include Goose Spinach Samphire, Guinea Fowl, Arctic Char, and Fiddlehead. Their taste profile can never disappoint you! You can easily spot that mild, a bit fatty, and salty taste from the Arctic Char dishes, it would go super stunning to pair with Goose Spinach Samphire, a juicy, bright, mouth-watering side dish.
Oysters are something to try at Candide, as they are fresh, soft-chewy, and have kept people coming back again for more!
What to order: Goose Spinach Samphire, Guinea Fowl, Arctic Char, Oyster, Fiddlehead.
Address: 551 Rue Saint-Martin Montréal, QC H3J 2L6
Website | Instagram | Facebook
14. Antonietta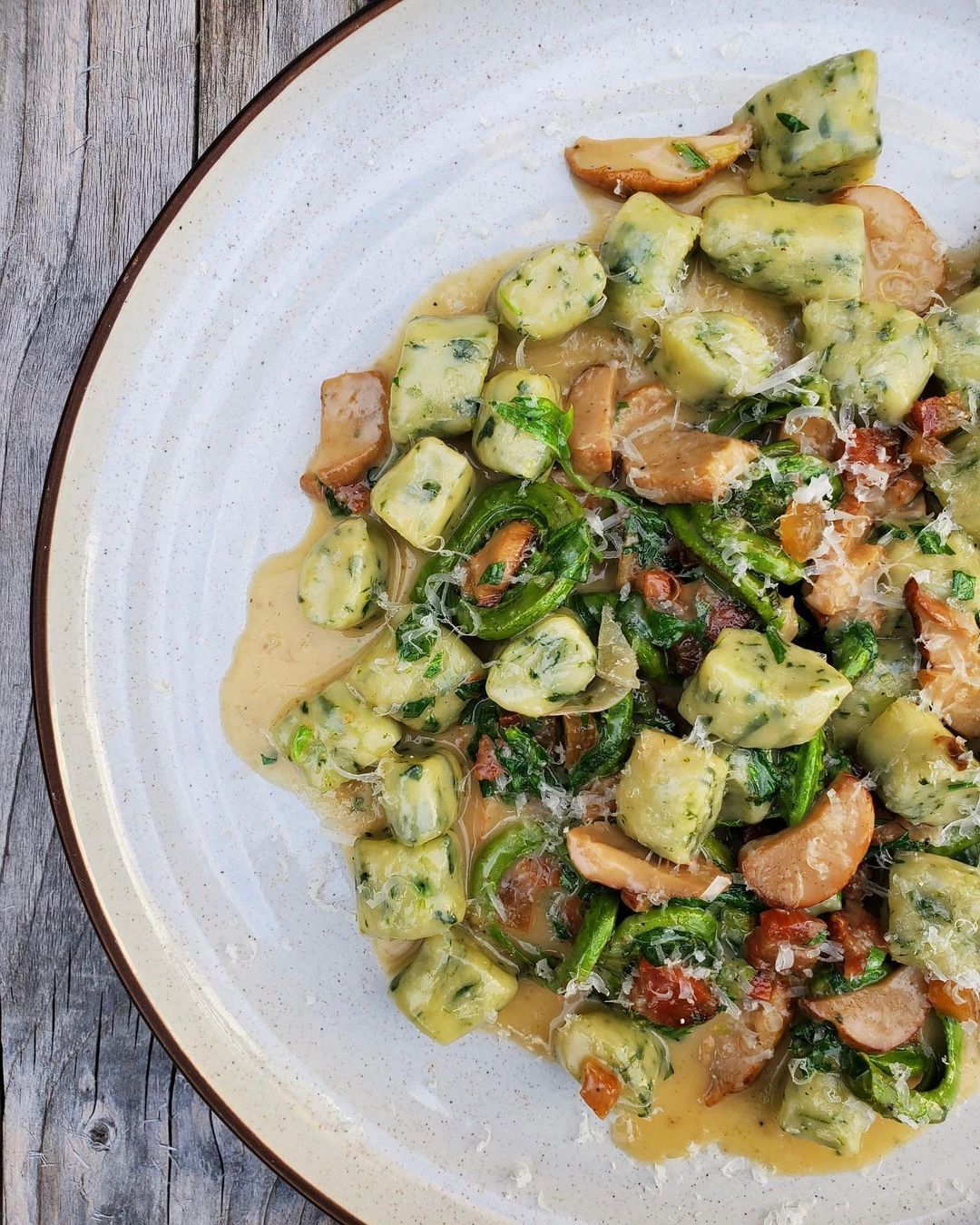 Serving modern Italian cuisine, Antonietta – a newish neighbourhood restaurant in Petite-Patrie – is the place where you can find all sorts of fresh pasta, local meat, and fish. What is most interesting about Antonietta is its frequently changing menu, depending on Quebec's season and local market. Dive right in to explore more!
Many dishes leave everyone at the table blown away, such as the Burrata with vegetables and truffle vinaigrette that is fresh, creamy, and divine. A mixture of cauliflower, artichokes, and romanesco is all sauteed in olive oil and then topped with soft burrata cheese. Garnish the dish wi a drizzle of elegant vinaigrette lent the dish just a hint of pleasant, not overpowering, truffle flavor!
You've got to try their pasta as well since it is all hand-made and hand-mixed to keep the texture fluffy and light. Or the Gnocchi, perfectly cooked and topped with chopped hazelnuts, is no less delicious.
What to order: Stuffed Zucchini Blossoms, Panzanella Salad, Burrata, Gnocchi.
Address: 6672 Av. Papineau, Montréal, QC H2G 2X2
Website | Instagram | Facebook
13. Hélicoptère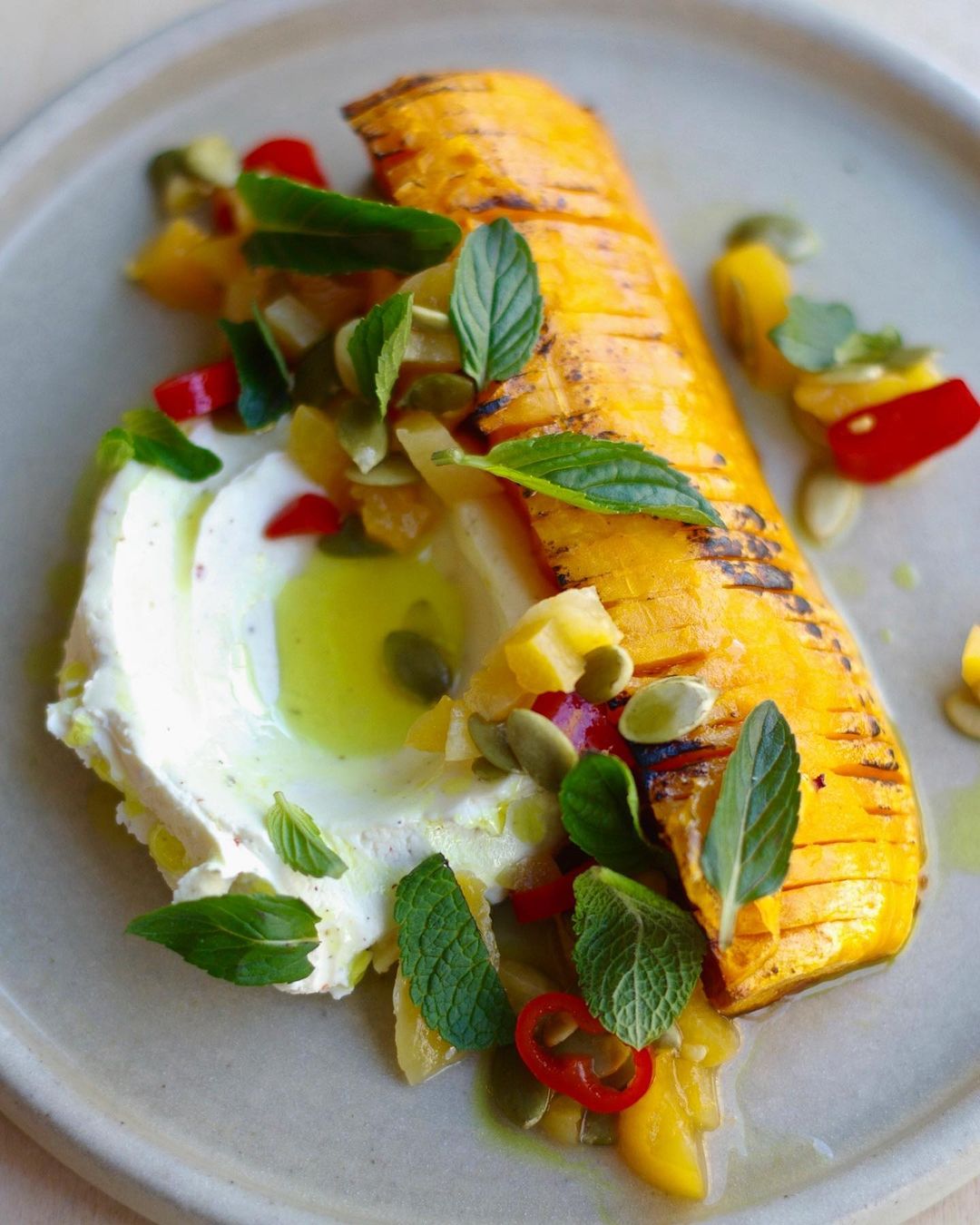 Having been the hidden gem of the Hochelaga since 2018, Hélicoptère checks all the boxes from proper seasoning to beautiful plating and inventive flavor combinations. Whenever you're around the area and want to discover local food and drink, don't hesitate to pay a visit to Hélicoptère. This place will welcome you with a casual, inviting atmosphere, together with rustic, chic, and elegant decoration.
Settle down with Chicken Liver Mousse and some slices of bread, which is made so light and soft with a buttery smell and hints of spices. Keep going with Duck Tartare, diced duck meat served raw and perfectly seasoned with roasted hazelnuts, black olives, mustard, and homemade pickled onions. This one can kick your tastebud!
If you still have room in your stomach, a plate of Truffle Linguini can do you good. Creamy, earthy, rich, what on earth can be more decadent?
What to order: Chicken Liver Mousse, Duck Tartare, Bone Marrow Toast, Truffle Linguini
Address: 4255 Rue Ontario Est, Montréal, Quebec H1V 1K4
Website | Instagram | Facebook
12. Le Coq de L'Est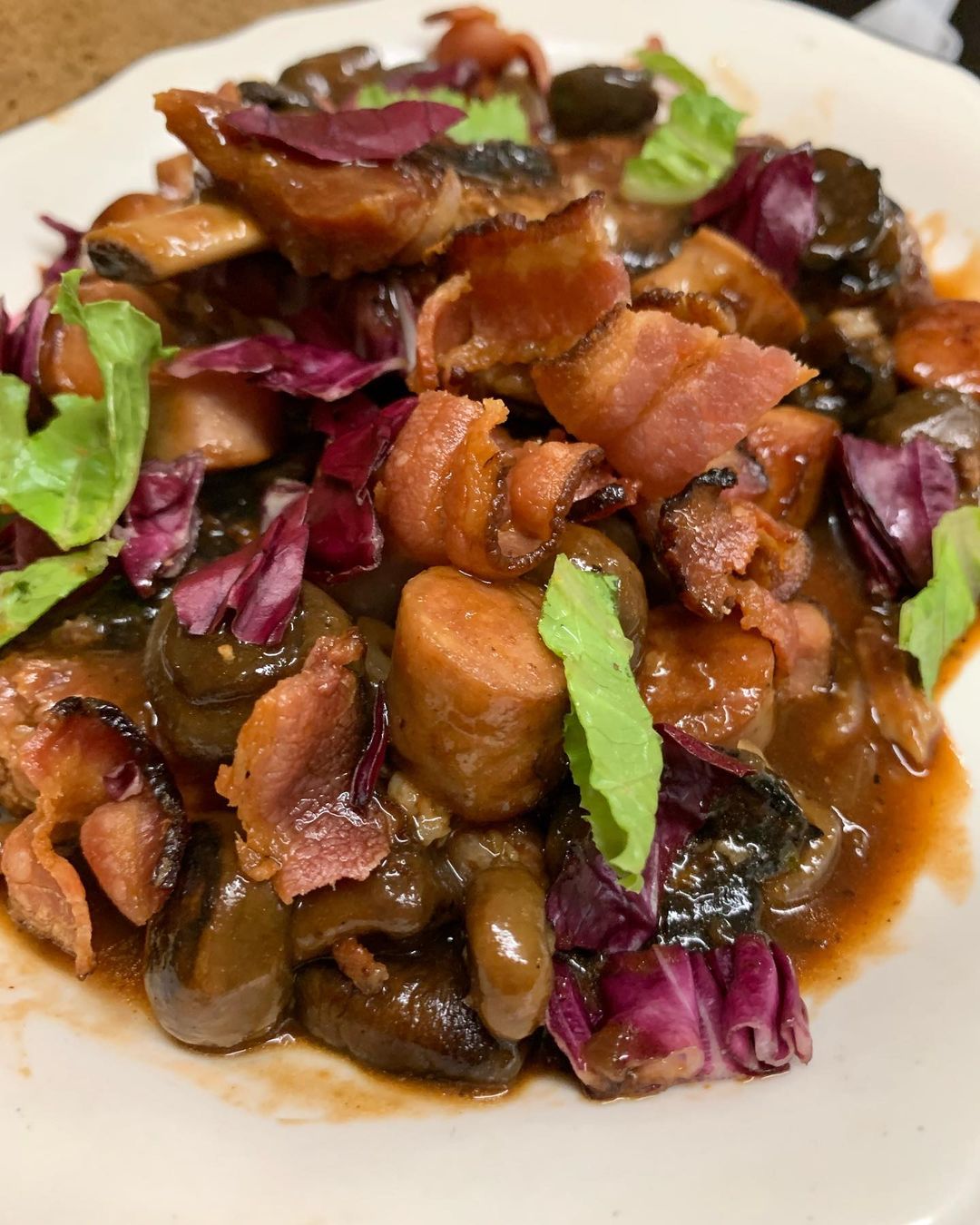 Specializing in chicken and ribs, Le Coq de D'Est has been a popular dining spot in Tétreaultville since 2015, where you can savor a delicious tandoori-style seasoned roast chicken and fried ribs in a comforting and relaxed atmosphere.
At Le Coq de L'Est, you can always find something new every day as they do offer daily specials, make sure to follow their social media to know what's being served. People are making up lines just to get their Tandoori Rotisserie Chicken and Deep Fried Pork Ribs, you wouldn't want to miss those!
While the chicken is crowd-pleasing, a deceptively simple dish with overnight marinated chicken, smothered in spices, roasted low and slow, dripping in flavor; the rib is fried to perfection, and though this is not the usual fall-off-the-bone BBQ Ribs, it's still incredibly tasty and meaty!
What to order: Tandoori Rotisserie Chicken, Deep Fried Pork Ribs, Chicken Poutine
Address: 9007 Rue Hochelaga, Montréal, QC H1L 2N6
11. Le Muscadin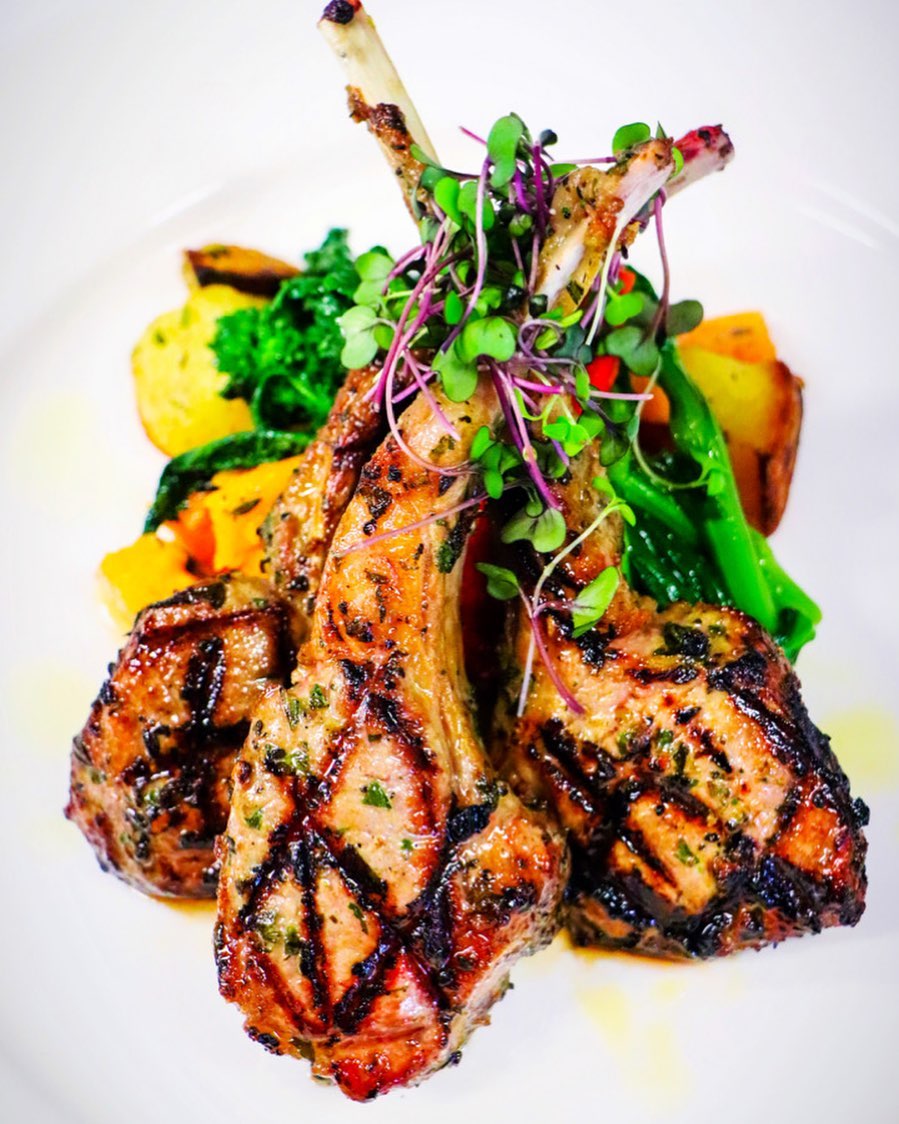 Wonder how Italian cuisine was like back in 1987? Make your way to Muscadin to figure it out yourself! Considered to be among the city's finest for straightforward Italian classics, Le Muscadin welcomes you with warm, homey decor and traditional Italian dishes. Pull up a chair and feel right at home at Le Muscadin now!
Don't hesitate to call out Spaghetti Carbonara – a classic choice of pasta with creamy egg, diced bacon, grated cheese, and copious amounts of black pepper – rich and flavorful with being too powerful.
For a meatier, stronger dish, you might want to consider Agnello Alla Griglia which comes up with grilled lamb chops. Super tender and fragrant followed by a scattering of mint leaves.
What to order: Stracciatella, Tortellini Muscadin, Spaghetti Carbonara, Agnello alla Griglia.
Address: 443 Rue Saint-Vincent, Montreal, Quebec H2Y 3A6
Website | Instagram | Facebook
10. Joe Beef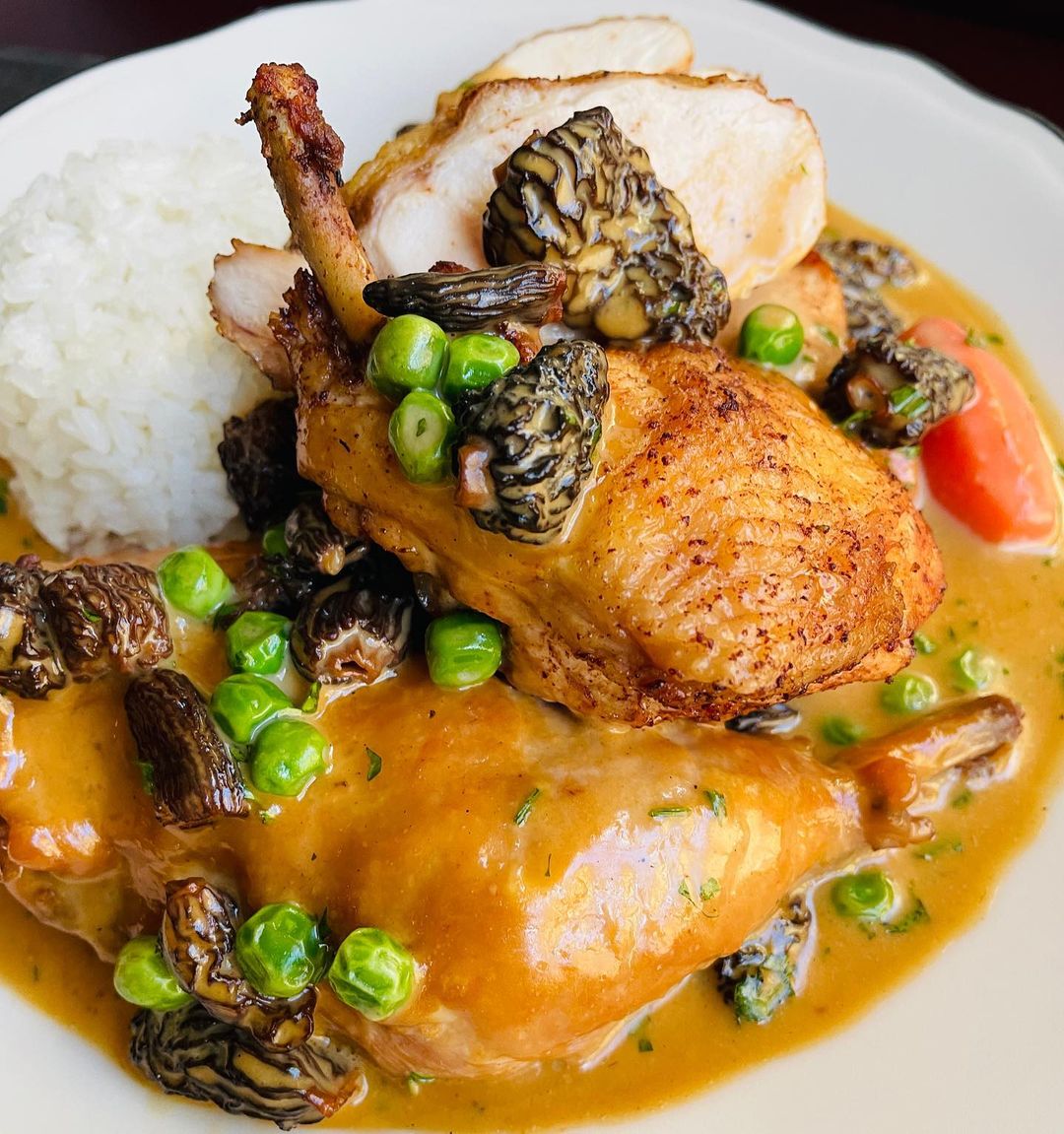 We have a saying that, if you haven't been to Joe Beef, you haven't been to Montreal. For real, Joe Beef has somehow become one of the most iconic destinations in town, specializing in steak and seafood with a beautiful, sun-soaked patio, vegetable garden, and homey ambiance.
Once you're here, be sure to try the Steak Joe Beef Monsieur first, this is their signature one! The potion might look huge at first, but soon you'll find yourself wanting another one of this juicy, tasty, melt-in-mouth dish.
Don't forget their Lobster Spaghetti, which is also a divine choice on the menu. Or you can go for Horse Tartare or Horse Filet Mignon Wrapped for a unique, rare-tasting dining experience.
What to order: Steak Joe Beef Monsieur, Lobster Spaghetti, Horse Tartare, Grilled Sea Urchin, Horse Filet Mignon Wrapped.
Address: 2491 Notre-Dame St W, Montreal, Quebec H3J 1N6
Website | Instagram | Facebook
9. Ma Poule Mouillée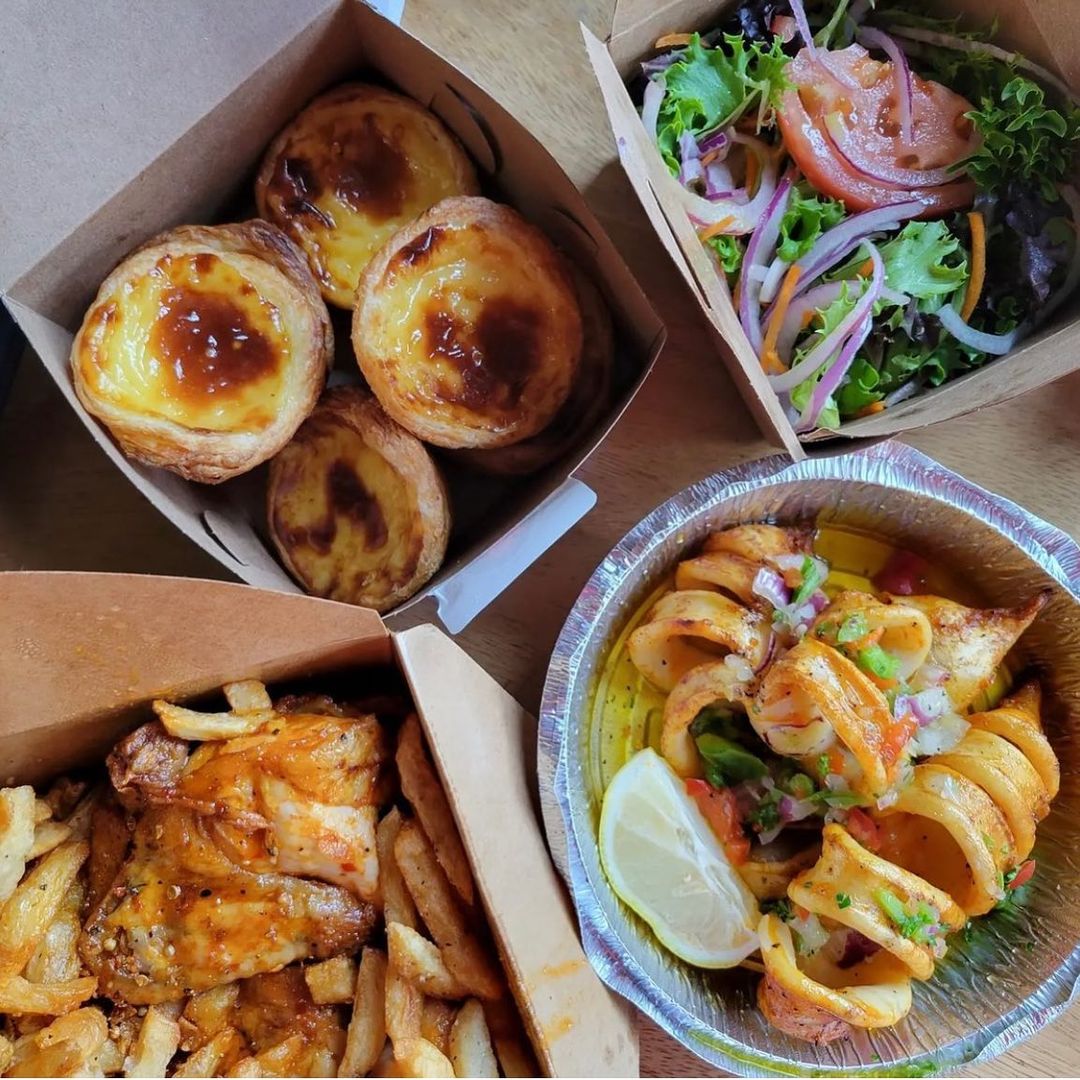 Quickly gaining a reputation in Montreal as one of the best grilled chicken restaurants, Ma Poule Mouillee is a good option for a casual lunch or dinner when you're exploring the Plateau. The lineups at this Portuguese restaurant tend to run long, but you will soon understand why once try their dishes.
For a quick lunch, grab Pork Cutlets Sandwich or Chicken Sandwich. While the pork fillings are breaded and fried in crushed oyster crackers, super crunchy on the outside and extra juicy on the inside; the chicken ones are milder, more tender with a shaggy crust.
For dinner, take some time to enjoy their Grilled Chicken & Chourico or Spicy Chicken Poutine. We have to admit that their secret spicy sauce accompanies just about everything on the menu with the right balance of acid and heat to cut through such richer dishes.
What to order: Pork Cutlets Sandwich, Chicken Sandwich, Grilled Chicken & Chourico, Spicy Chicken Poutine, Pastel de Nata
Address: 969 Rachel St E, Montreal, QC H2J 2J2
Website | Instagram | Facebook
8. Restaurant Pastel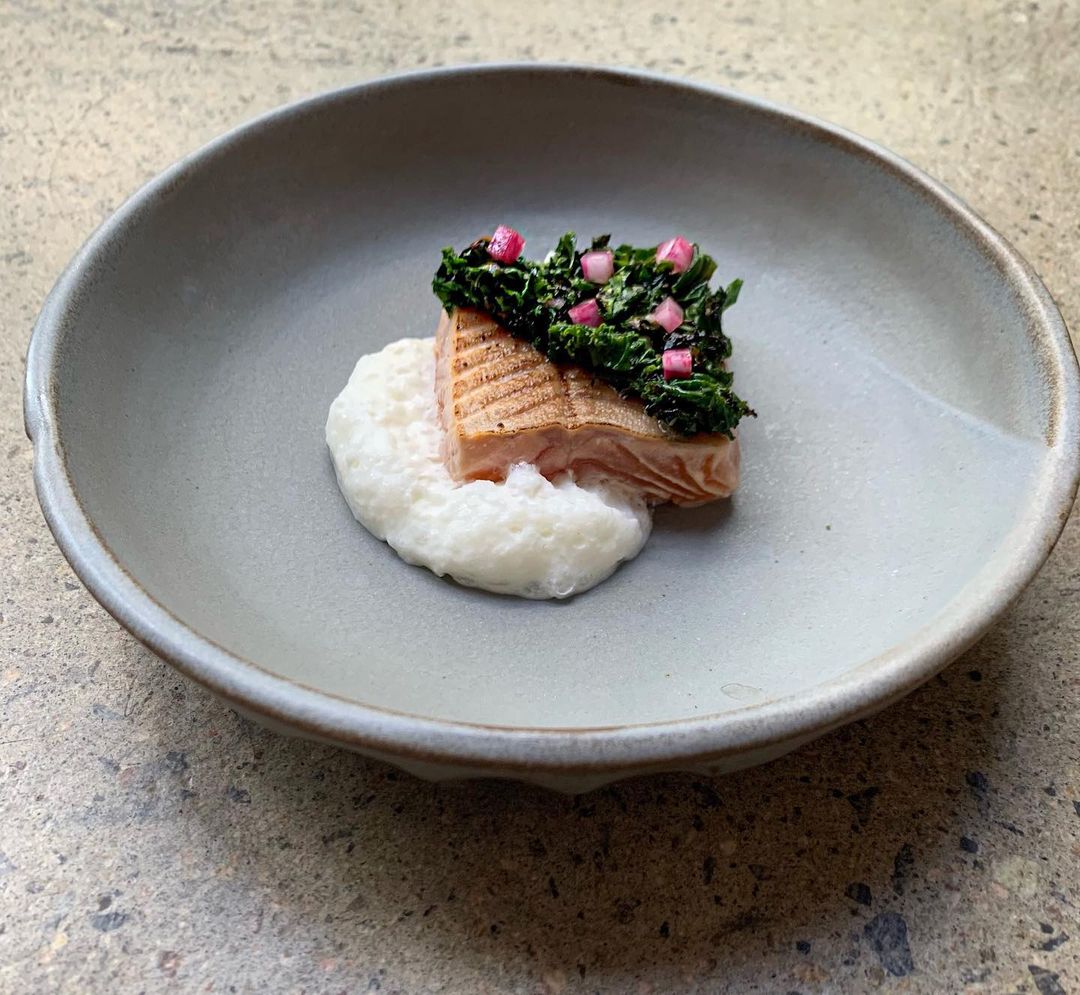 The best way to truly enjoy one land is to enjoy its local food. And no place can do it better than Restaurant Pastel when you come and visit Montreal, where the seasonal menus especially highlight the best of Quebec and Canadian. With a magnificent pastel interior and superb natural lightning, get ready for a gastronomic experience to remember!
Start with their Endive Salad, a mix of refreshing, tangy, and sweet tastes by combining bitter green with orange and red wine vinaigrette, then topped with savory Parmesan shavings, crunchy almonds, and the contrasts are divine!
Feast your palate with a dish of Tuna Tartare, simple but classic with special ginger sauce drizzling on top, and garnished with sriracha, cilantro, and sesame seeds.
What to order: Halibut, Endive Salad, Foie Gras Plate, Tuna Tartare.
Address: 124 McGill St, Montreal, Quebec H2Y 2E5
Website | Instagram | Facebook
7. Estiatorio Milos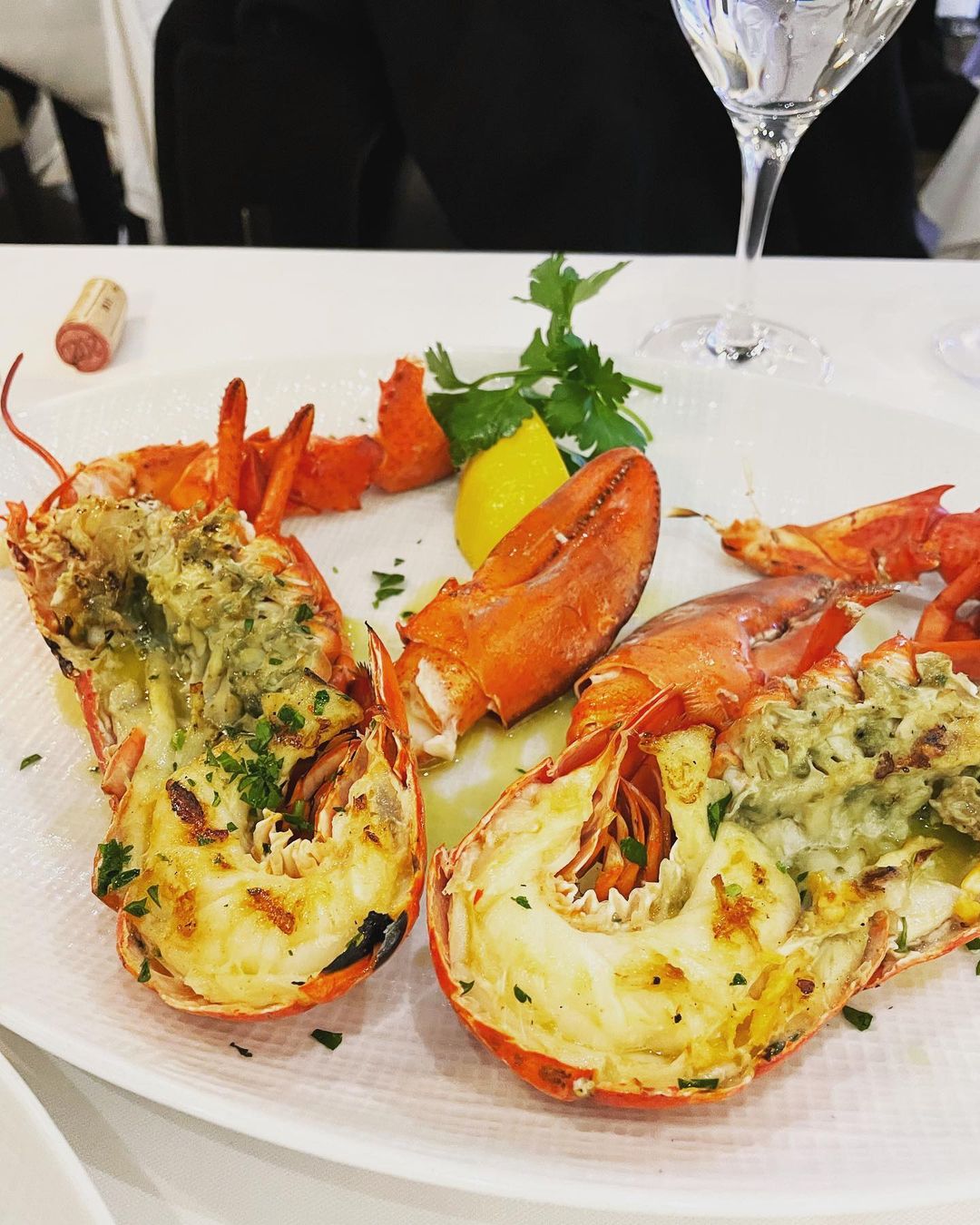 Located in the Le Plateau-Mont-Royal borough of Montreal, Estiatorio Milos is a top-notch classic Greek restaurant where you can feast on savory, yet simple dishes and enjoy impeccable service. From the first moment entering Estiatorio Milos, you'll immediately be impressed by the luxurious feeling yet cozy ambiance, and then get seduced by its chef-kiss food quality.
No Crab Cake can be better than the ones at Estiatorio Milos, so make sure to go and have some! Features a buttery round cracker, tarragon, green onions, and red pepper flakes on top, no lie, we are addicted to it.
Grilled Octopus and Tuna Burgers are some more options to keep your dining experience going. The octopus is well-marinated with the smell and taste of lemon leaves and tons of other herbs, while the burger is super flavorful with a mixture of veggie, fried tuna, and secret sauce.
What to order: Crab Cake, Lamb Chop, Grilled Octopus, Salmon Tartare, Tuna Burger.
Address: 5357 Avenue du Parc Montreal, QC H2V 4G9
Website | Instagram | Facebook
6. Bouillon Bilk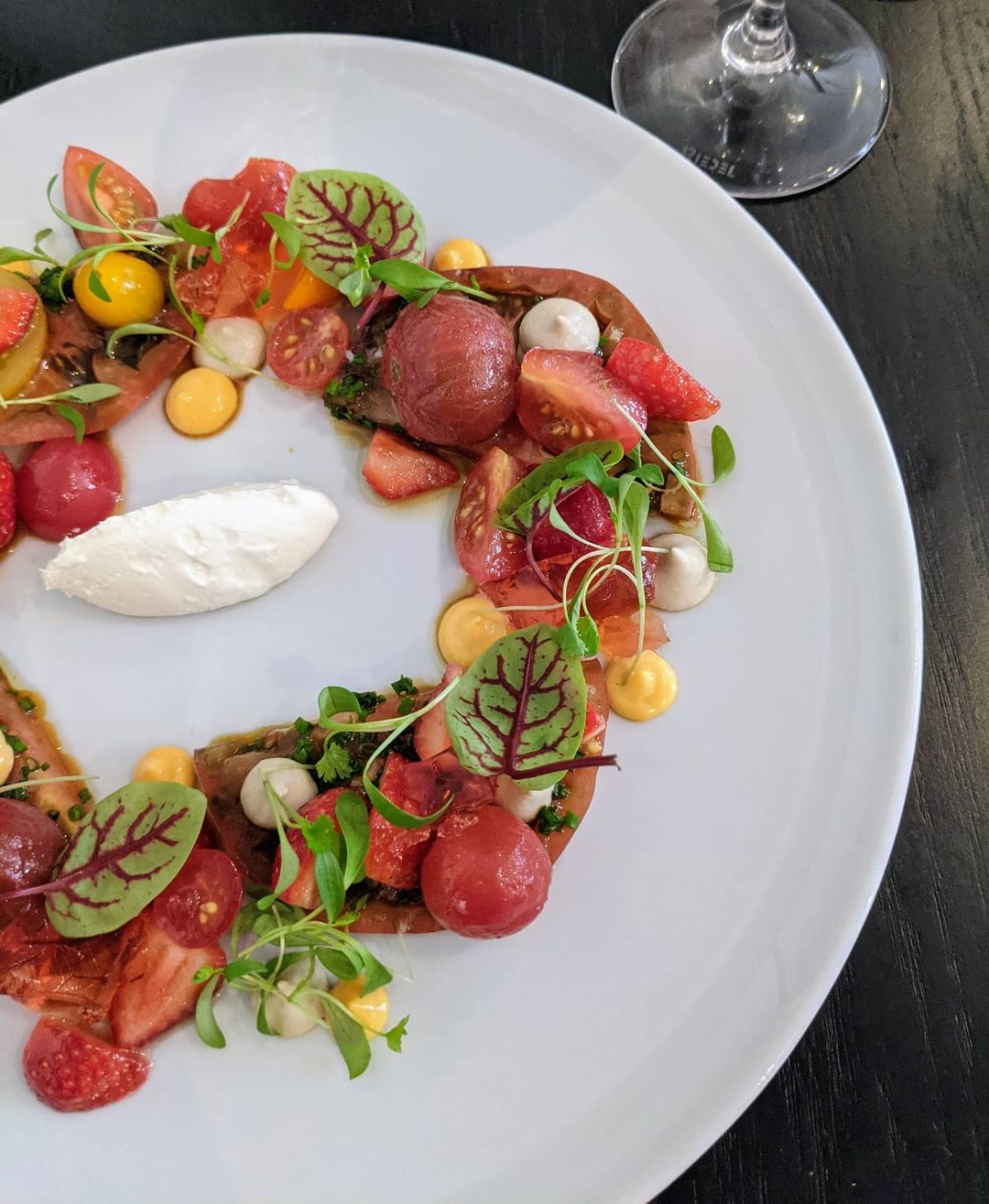 Located in one of the less glamorous parts of Saint-Laurent boulevard, Bouillon Bilk is a one-of-a-kind modern European restaurant catering to a hip, young downtown crowd. You don't need much time to realize that every single item is carefully crafted, to create a true bomb in both flavors and textures. Come and pay a visit to this modern, spare, dark-wood-inspired restaurant in the neighborhood.
Some say if you haven't tried their Shrimps Linguine when coming here, you've made a big mistake. From the first bite, this is gonna impress you with its surprisingly delicious saute of butter, garlic, wine, Parmesan cheese, and fresh, bouncing-texture shrimps. We would lick the plate if we were eating at home, to be honest!
For something a bit meaty, try Beef Short Rib. The short rib comes out so soft and tender with a light, not so overwhelming sauce to overpower them. You know what, you should consider a nice Pinot Noir to go with this!
What to order: Linguine, Guinea Fowl, Foie Gras, Clementine, Beef Short Rib
Address: 1595 Saint-Laurent Blvd, Montreal, QC H2X 2S9
Website | Instagram | Facebook
5. Tuck Shop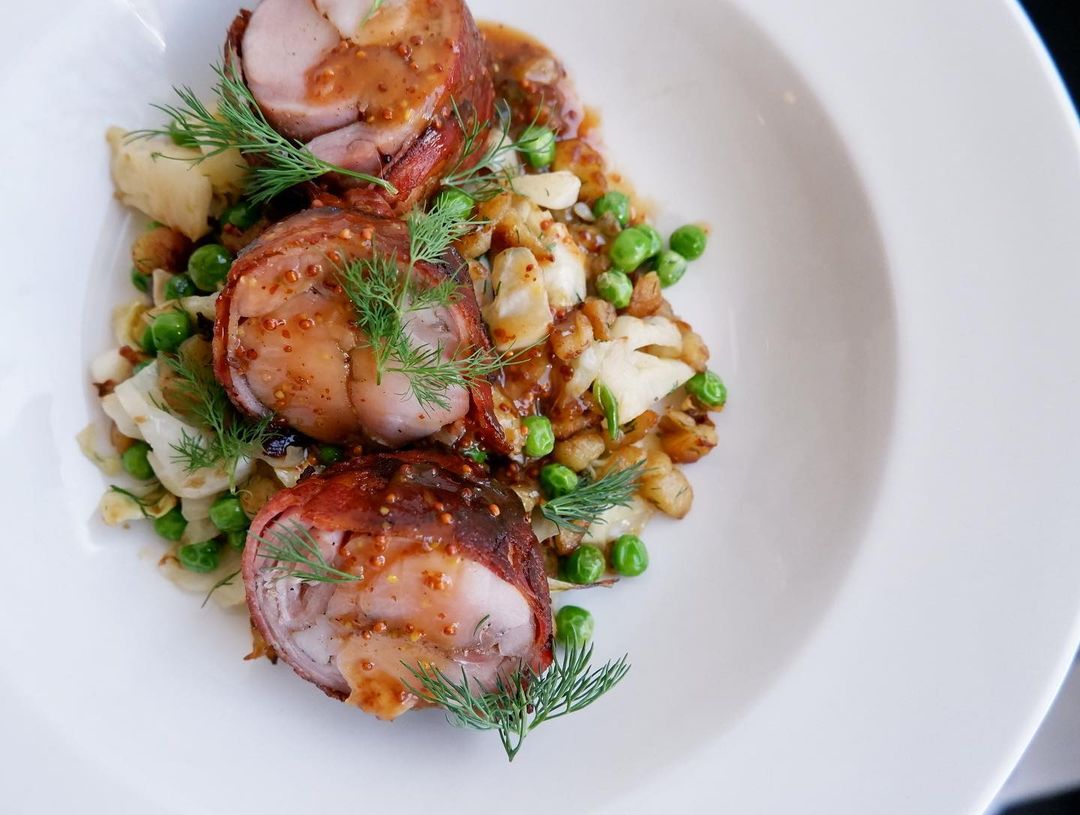 Tuck Shop is a food-lovers restaurant that serves a little bit of everything, and yes, this lovely place holds no allegiance to any one type of food. From traditional Canadian, Italian, French, Spanish to Vietnamese and even Greek cuisine, you can always find something for you on the menu. With a casual and relaxed atmosphere where it's all about great food and cold drinks, there are no reasons to miss this gem!
Settle down with their Grilled Pork Belly, Duck Breast, and Tagliatelle Bolognese if this is the first time you're here at Tuck Shop. Those choices can never let you down. The pork belly arrives with perfect golden color, tasty flavors, and crispy skin. The same quality with Hanger Steak, the juiciness and tenderness will get you right away.
The Tagliatelle Bolognese is on a whole new level with delicious meat sauce refined and simmered for hours to bring out the great flavors of all the ingredients. Combined with tagliatelle and finally create a satiny, creamy taste that makes this a more memorable dish than ever.
What to order: Pork Belly, Tagliatelle Bolognese, Hanger Steak, Duck Breast.
Address: 4662 Notre-Dame St W Montreal, QC H4C 1S6
4. Le Serpent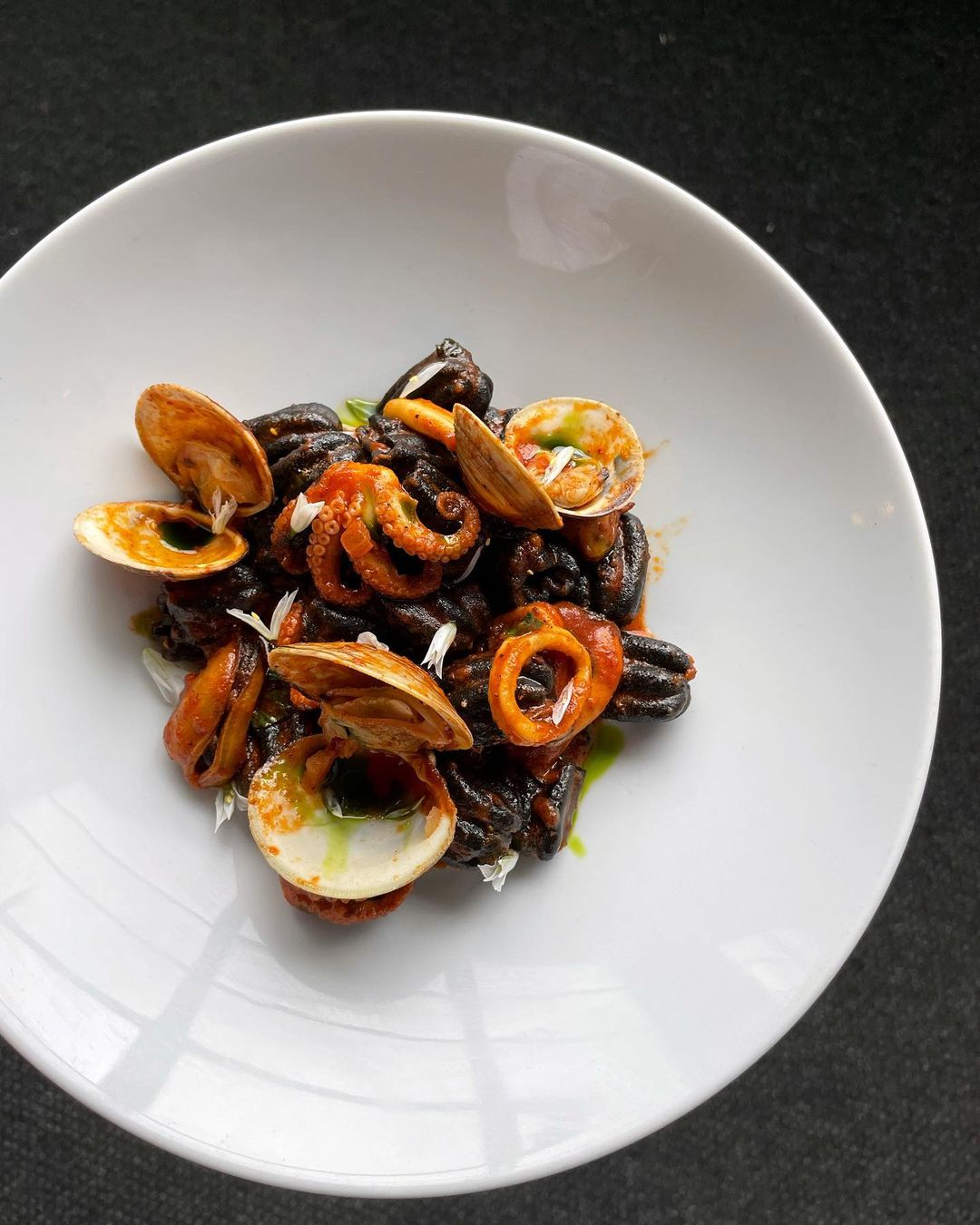 Located in a cavernous ex-foundry from 1888 in gentrifying Griffintown, Le Serpent is the place to come and cherish modern Italian dishes. Not only will it impress you with its creative, unique dishes but the cacophony of clinking glasses, mile-high ceiling, and white brick walls are eye-catching as well.
Each dish is glorious, especially the Lobster Risotto, which is balanced in flavor and beautiful to see. It's hard to describe in detail how amazing it tastes, but we do know this dish is to-die-for. Some Grilled Duck or Braised Lamb Ravioli are top-notch as well! Your palate might thank you later for having these.
For desserts, hey citrus fans, you wouldn't want to miss their lovely Lemon Tart, a perfect blend of clementine cake, cream cheese, and grapefruit jelly. Finger-licking good!
What to order: Lobster Risotto, Beef Carpaccio, Grilled Duck, Braised Lamb Ravioli, Lemon Tart
Address: 257 Prince Street Montreal, QC, H3C 2N4
Website | Facebook | Instagram
3. Garde Manger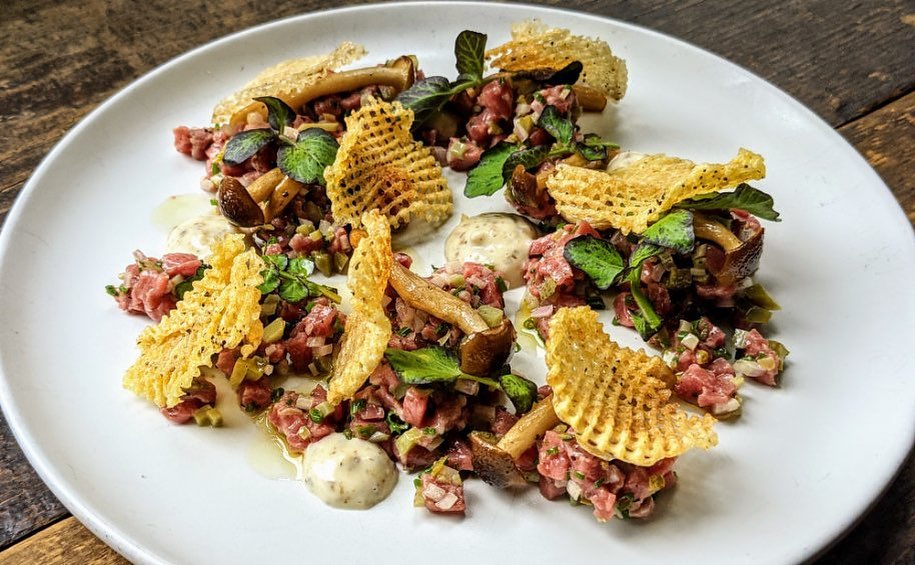 Ever wonder how an English pub meeting a French bistro would feel like? Get your answer at Garde Manger! Being one of the best restaurants in Old Montreal, Garde Manger has long been loved for its bustling open kitchen, a stunning oversize chandelier besides its crazy good food.
To start with, Foie Gras is always a good choice, which comes with cranberry sauce and brioche from Hof Kelsten – an amazing local bakery. Keep going with their Lobster Salad, along with Wild Shrimp, or Beef Tartare.
We can never say no to their Smoked Salmon, a typical fillet that is considered a delicacy with such tender texture, along with secret sauce and herb garnish that bring out the actual taste of Salmon.
What to order: Smoked Salmon, Wild Shrimp, Beef Tartare, Copious Lobster Salad.
Address: 408 Rue Saint-François-Xavier Montreal, QC H2Y 2S9
2. Restaurant Bonaparte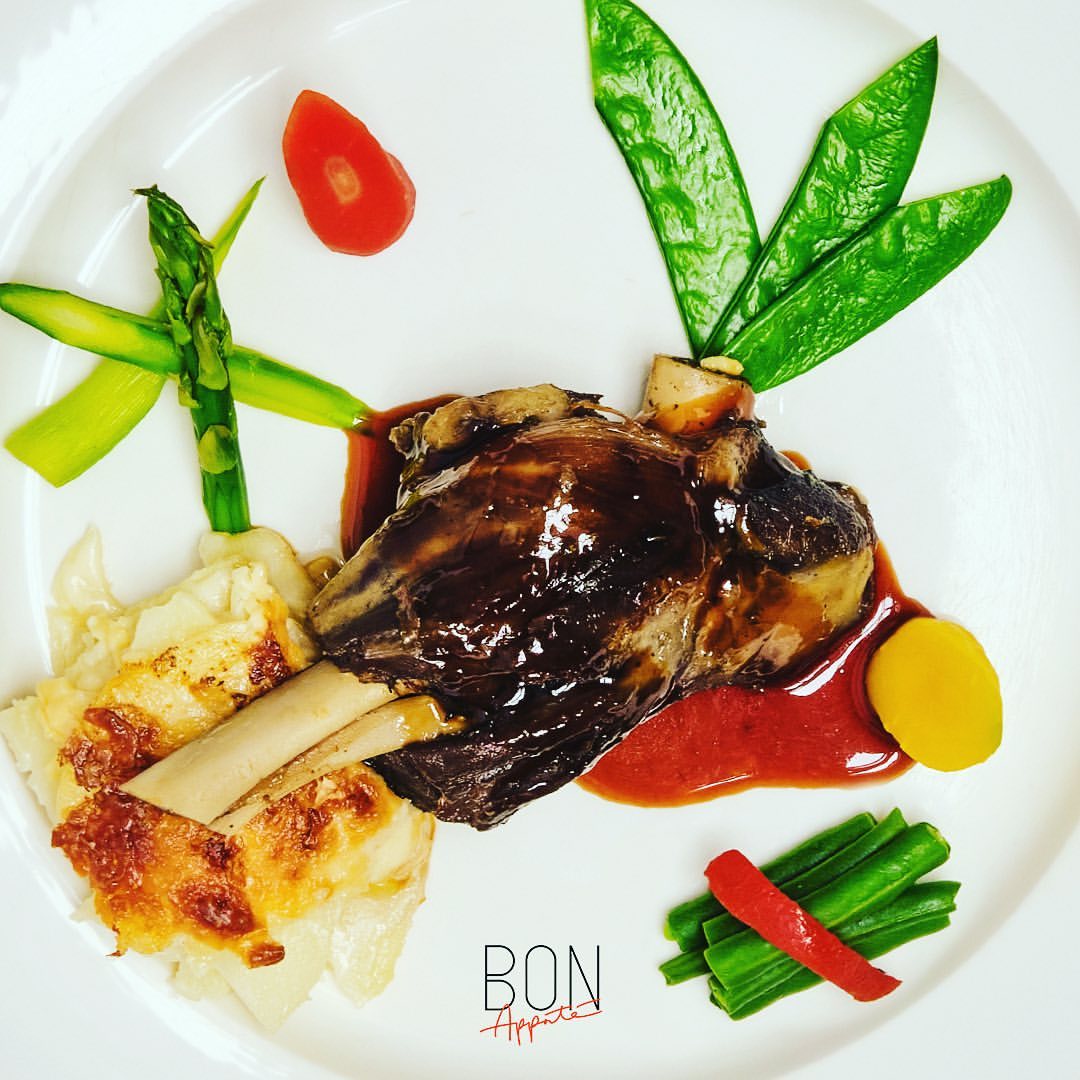 If you're having a hard day, it's time to take a sit, slow down, and enjoy some stunningly delicious classic French dishes at Restaurant Bonaparte. With a dash of creativity, added to a tasteful approach that never goes out of style, and a homey, cozy ambiance, everything about Restaurant Bonaparte is surprisingly satisfying.
Make your way through with their signature dishes: Lobster Salad to start, and keep going on with Grilled Salmon or Lobster Stew. The salad is a combination of fresh lobster meat, vegetables, and herbs in a light and creamy dressing. Such a simple yet classic and elegant dish that can perfectly start your dining experience.
If you are more of a spice lover, you'll love their Grilled Salmon marinated with bell peppers and fall for its secret dripping sauce. And if you are more into something fresh, mild, and easy-going, take their Lobster Stew flavored with vanilla with no hesitation!
What to order: Lobster Salad, Grilled Salmon, Lobster Stew
Address: 447 Saint Francois Xavier St, Montreal, Quebec H2Y 2T1
Website | Instagram | Facebook
1. Île Flottante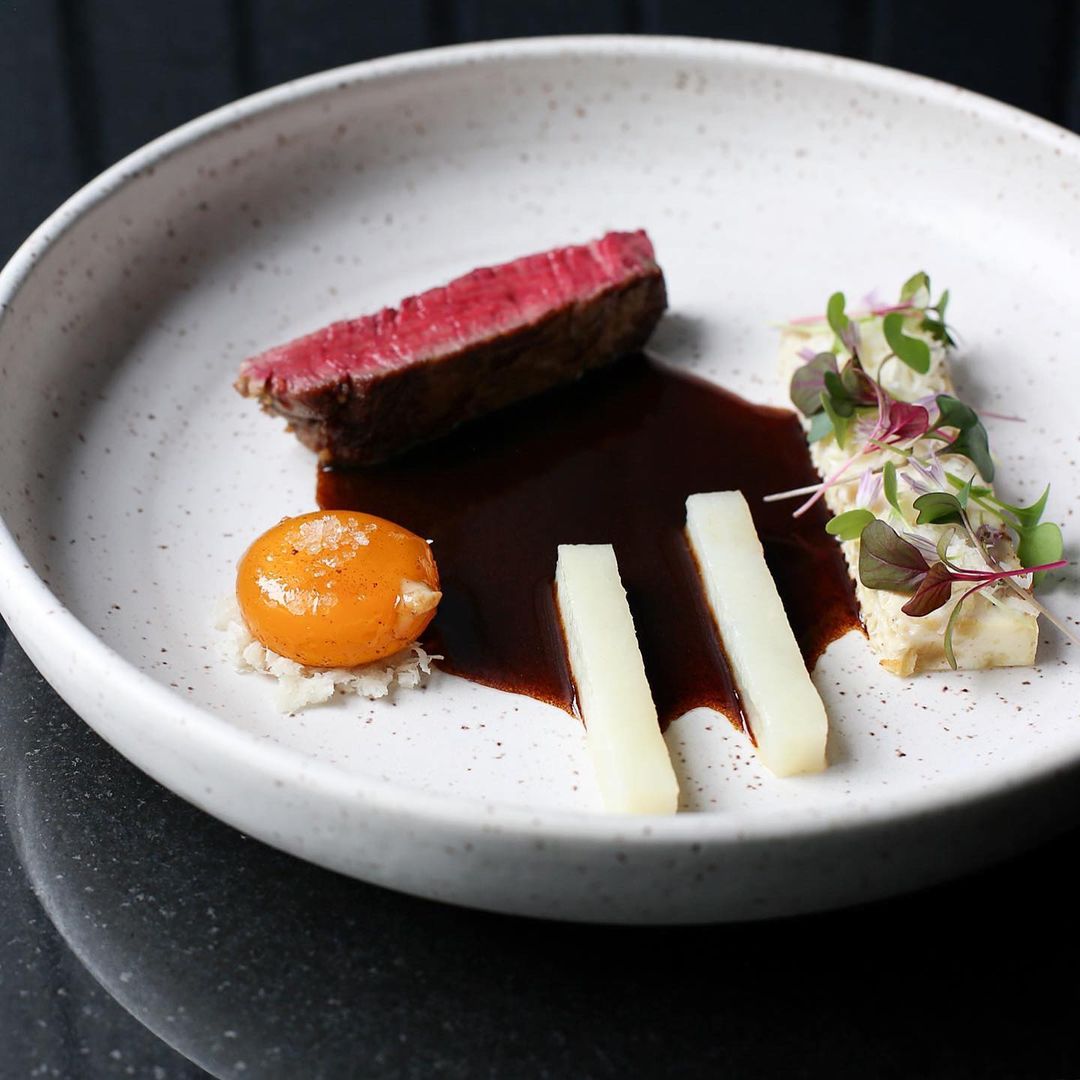 Ile Flottante, in short, is a total gem by serving the most sophisticated food in a rustic sort of minimalist chic atmosphere with service that is simply perfect. Must say, there is no specific cuisine or concept here at Ile Flottante, but don't get us wrong, because you're about to experience the most outstanding and creative dishes ever in Montreal.
Each dish is very elaborate and beautifully presented with its distinct flavors. What really impresses us are the Duck Ravioli, Braised Pork Belly, Legumes, and of course, Panna Cotta for dessert.
The duck has been braised in its own fat and comes up really tender and soft, wrapped in the ravioli and served with sage sauce and garlic powder to add more flavors to the dish. While the Pork Belly is crispy and juicy at the same time with that rich and diverse taste profile. Literally 10 out of 10!
What to order: Duck Ravioli, Braised Pork Belly, Legumes, Panna Cotta.
Address: 174-176 Rue Saint Viateur Ouest Montréal, QC H2T 2L3
Website | Instagram | Facebook
We hope you have chosen some most ideal choices after a quick scan with us, we truly believe those places can never disappoint you. For a more convenient stay of yours here, you can also check on our Best Airbnbs in Montreal. Cheers!
The following two tabs change content below.
Latest posts by Noms Magazine (see all)