Are you on the look-out for delicious Japanese food in Burnaby to satisfy your cravings? Whether that be heart-warming ramen, fresh sushi or filling bento, we've got you covered.
For all these amazing Japanese delicacies, we're taking you to BC's quaint little corner of Burnaby that has a buzzing Japanese food culture not many can resist. Locals mostly know where to go for authentic Japanese cuisine, but for visitors finding just the right spot can get a little challenging.
So, to help you out, we've put together a list of the 10 Best Japanese Restaurants in Burnaby you can pick and choose from, and enjoy every moment of your experience.
1. Stem Japanese Eatery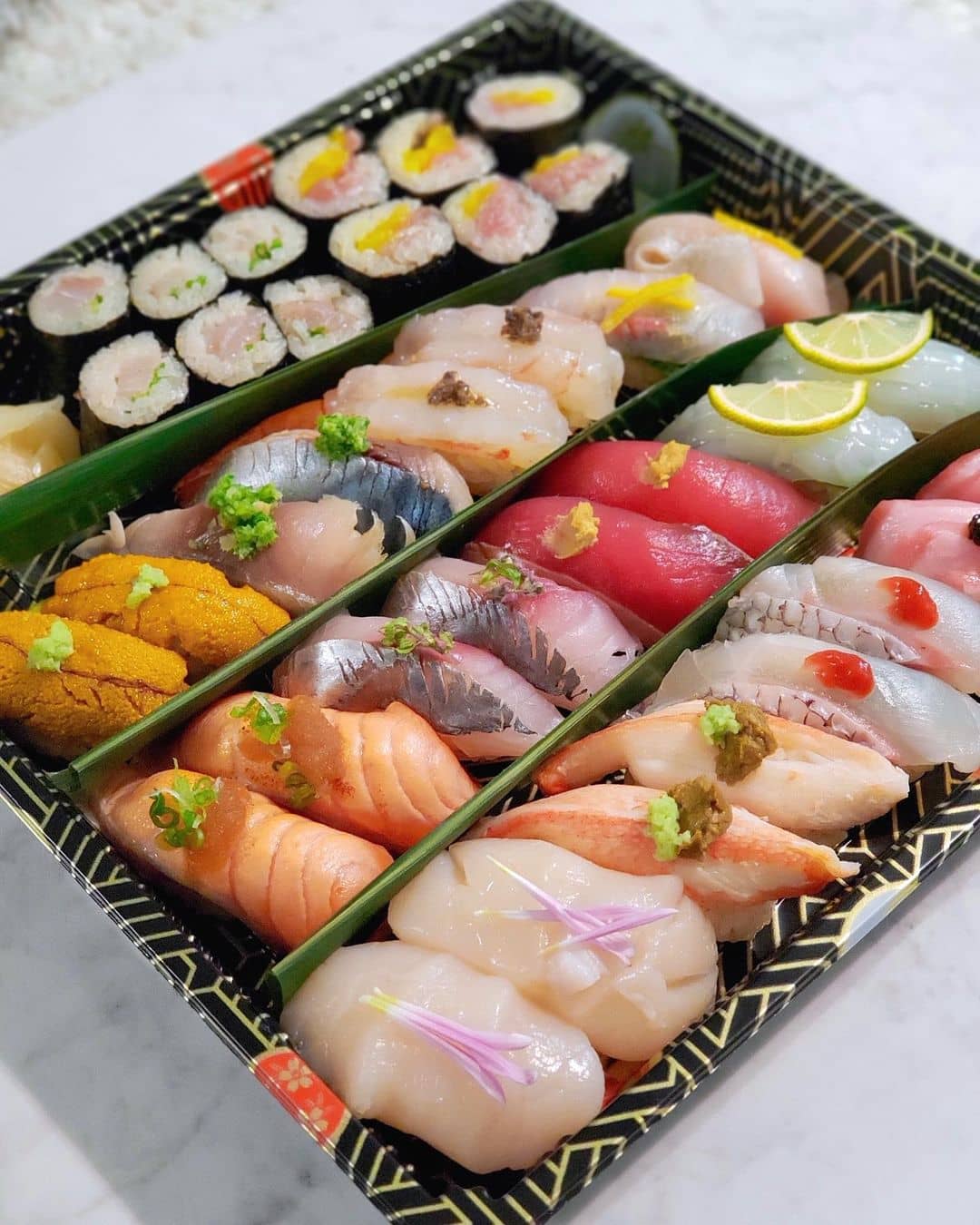 Using only the finest ingredients, where their main motto is to 'cut and cook,' Stem Japanese Eatery supports local producers and boasts quality in every meal they serve. Stem Japanese Eatery is a must-try for any Japanese cuisine lover.
Get their Omakase Kaiseki. It is so popular that you'll almost never find it on the regular menu, so pre-order it before you go. If not that, then try their King Salmon, Nova Scotia Snow Crab, and of course, the all-time favorite bento boxes even we couldn't resist.
What to order: Omakase Kaiseki, King Salmon, Nova Scotia Snow Crab
Address: 5205 Rumble Street, Burnaby, BC
Website | Instagram | Facebook
2. Takara Sushi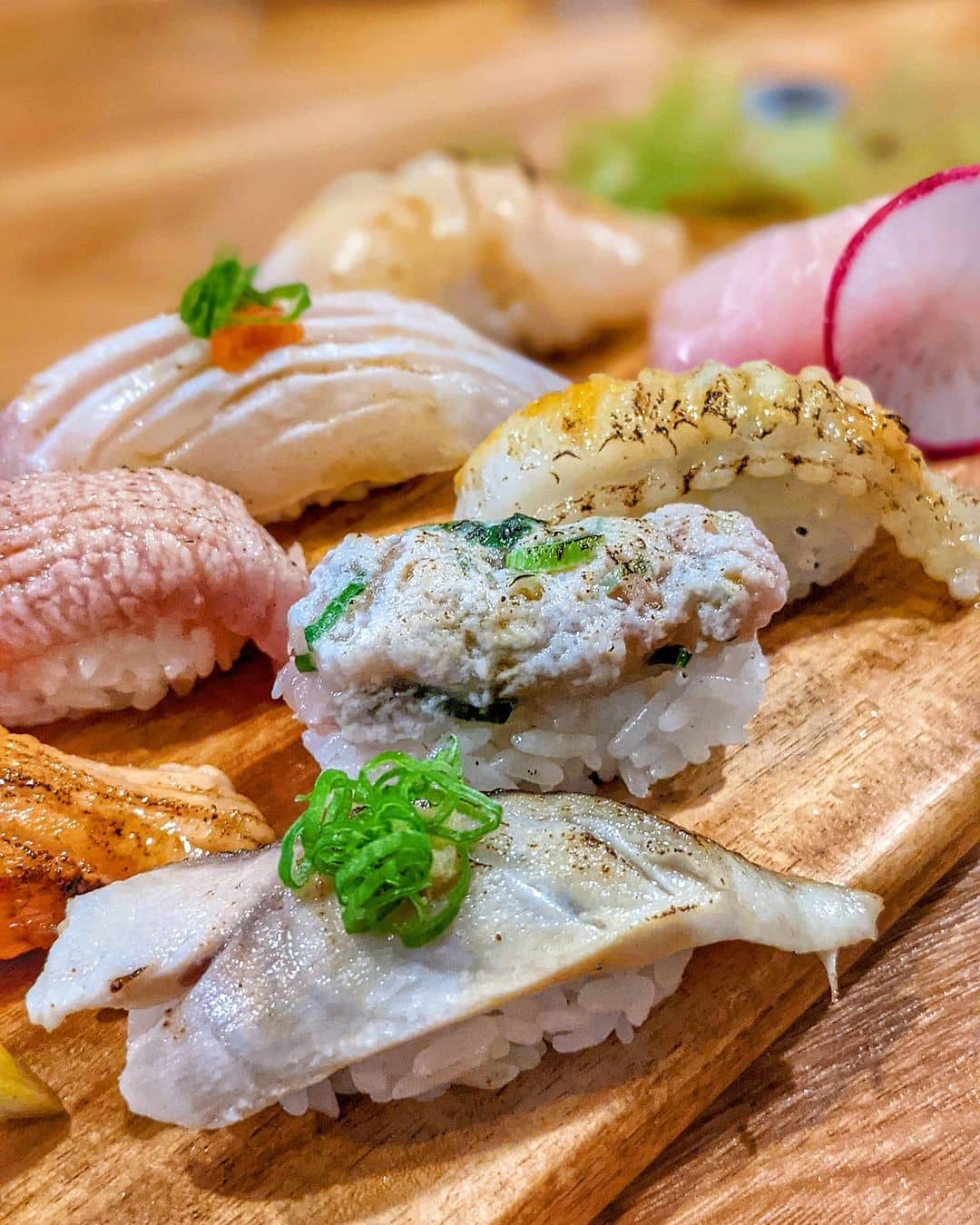 Takara means 'treasure', and this eatery is a literal gem: a rare find in a world overrun with a lack of authenticity. The folks at Takara really know how to keep the art of sushi rolls alive, and that's not all you get. The staff is professional and welcoming, and you'll feel like you're enjoying Japanese food from the comfort of your home.
Their best dish? Sushi! They offer just about any 'treasure'-of-the-sea combo you can think of including the ol' Salmon Oshi and classic Salmon Rolls. Try the Oyako Don, or the seafood Udon too. For dessert. The Coconut Surprise!
What to order: Salmon Oshi, Salmon Rolls, Oyako Don, seafood Udon, Coconut Surprise
Address: 3726 Canada Way, Burnaby, BC
Website | Instagram | Facebook
3. Gokudo Shabu Shabu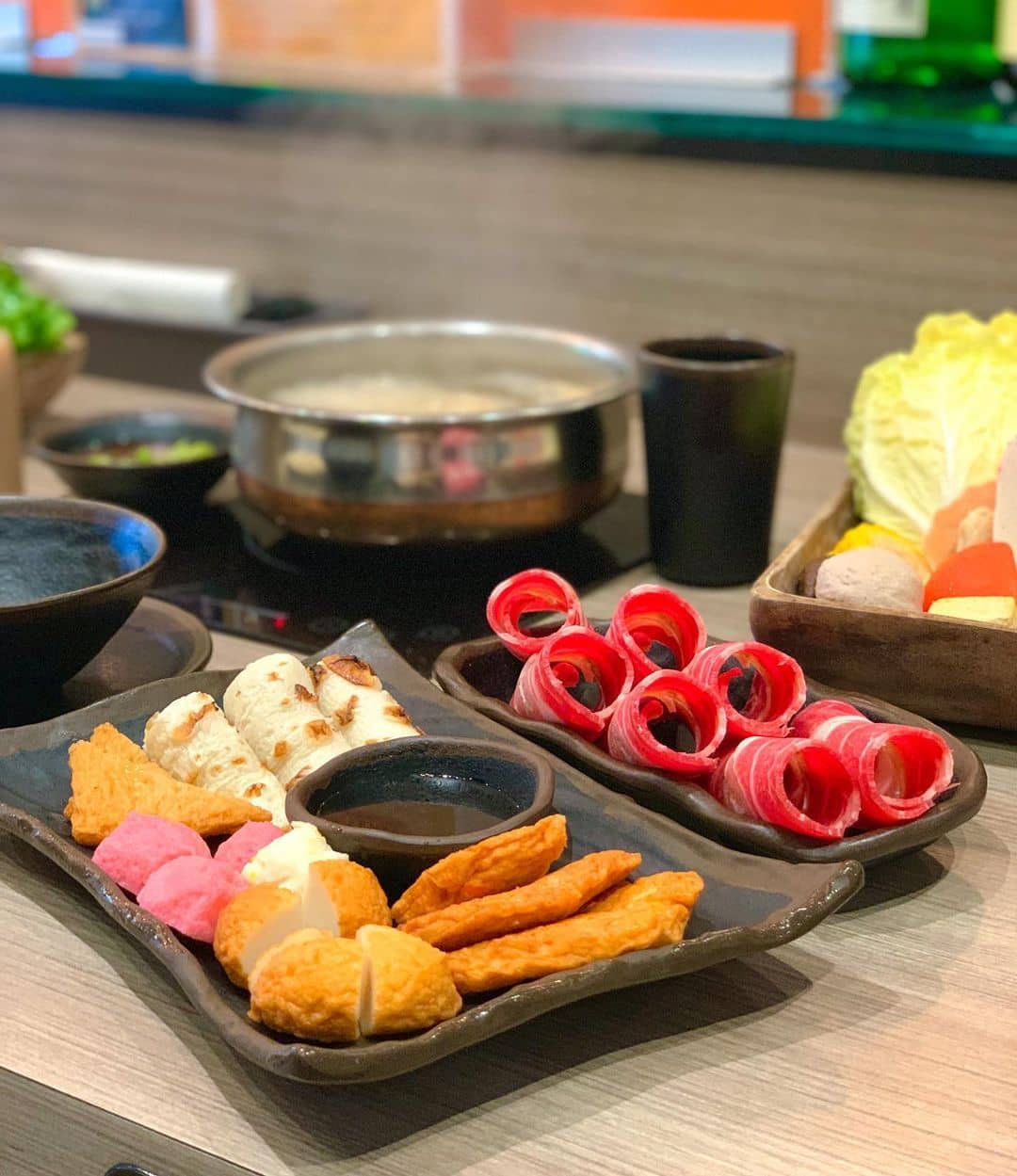 If you love hot pot dining, try out Gokudo Shabu Shabu Hot Pot for a darn good time. They have various combos on offer and friendly staff that are extremely helpful. With a wide variety of Japanese, Chinese, Thai, and Korean soup bases available and a packed restaurant, you can be sure that Gokudo Shabu Shabu Hot Pot is the place for you to treat yourself and your friends to some wonderful Asian cooking.
The term "shabu" means thinly sliced meat and you can get either Rib-eye, sirloin, short rib or Wagyu in beef. There is pork neck or bacon slices and lamb and chicken as well. They also have a great seafood selection and offer a vegan option as well. If it's your first time here, ask your waiter for suggestions.
What to order: Meat, Chicken, Seafood Selection, Vegan Option
Address: 5-4250 Kingsway Burnaby, BC V5H 4T7
4. Toyo Sushi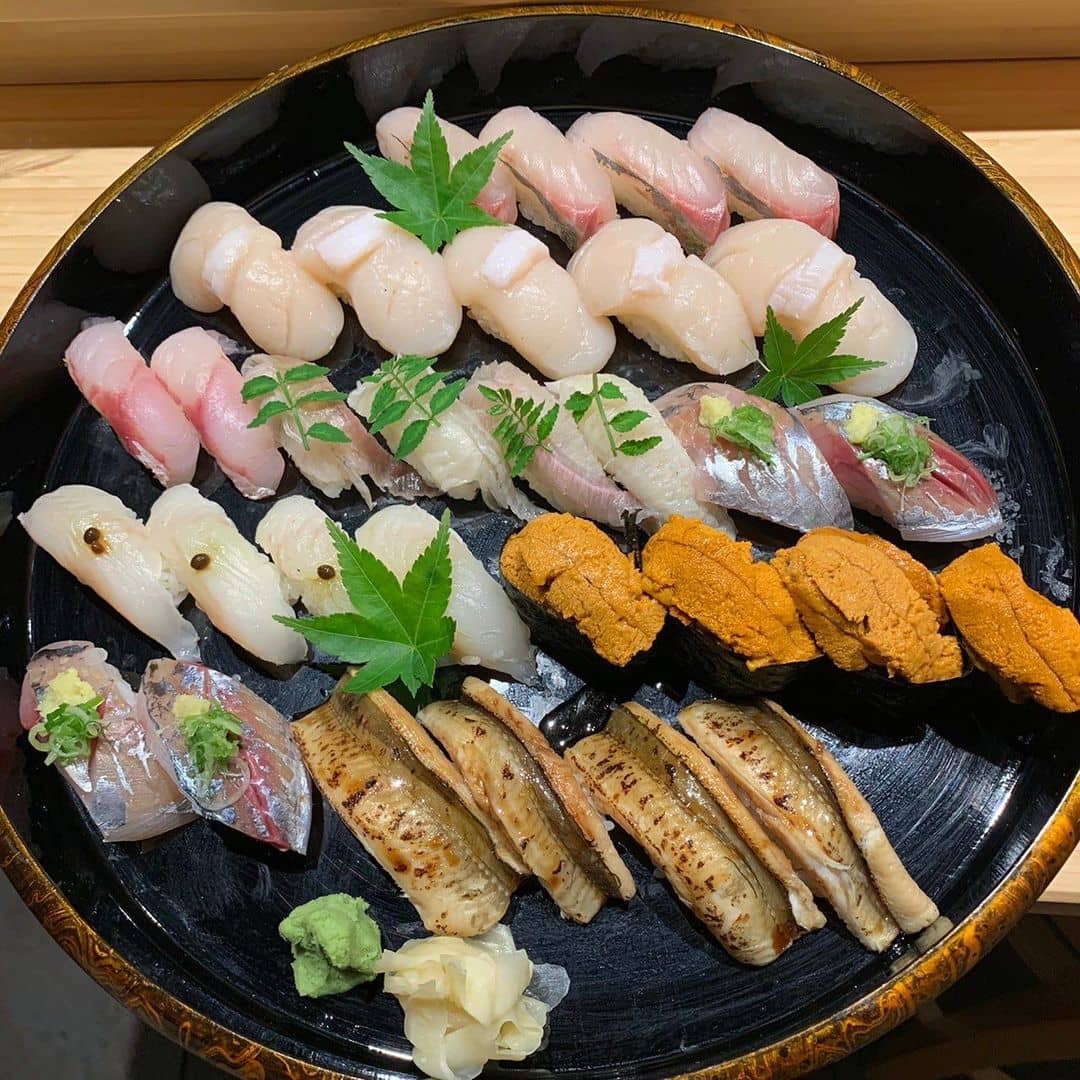 The best kind of food is the kind that is made fresh from the kitchen and just for you. This is what Toyo Sushi does. They deliver the freshest food to your table, and made with high quality ingredients that are all locally produced. 'Just like home' is what Japanese food is all about, and at Toyo Sushi, they keep their promise.
Their bestsellers are the Chawanmushi, aburi saba oshi, and Sashimi. Also, try their Ginger Pork, and Chicken Katsu. Pair your meal with beer, wine, or hot sake, and for dessert grab the Anmitsu (white jelly topped with sweet red beans.)
What to order: Chawanmushi, aburi saba oshi, Sashimi, Ginger Pork, Chicken Katsu, Anmitsu
Address: 3978A Hastings Street, Burnaby
5. Japanese Bistro Kamome
Japanese cuisine is wholly incomplete without a good serving of onigiri, and this is your lucky spot to get some. Japanese Bistro Kamome specializes in this item, as well as an array of foods. Wild colors and exotic flavors is the unofficial theme of this place, where diners can count on one thing and that's an unforgettable experience.
With the Soba salad being a top contender, another front runner is the Zarusoba, a platter of handmade noodles and fried tempura, everyone's go to. The Salmon Ikura Don is simply brilliant, and if you're with a group, go for the Party Tray that holds 25 pieces of rice canapes.
What to order: Soba salad, Zarusoba, Salmon Ikura Don
Address: 5228 Joyce Street, Vancouver, B.C. V5R 6C9
Website | Instagram | Facebook
6. Sushi Bar Kilala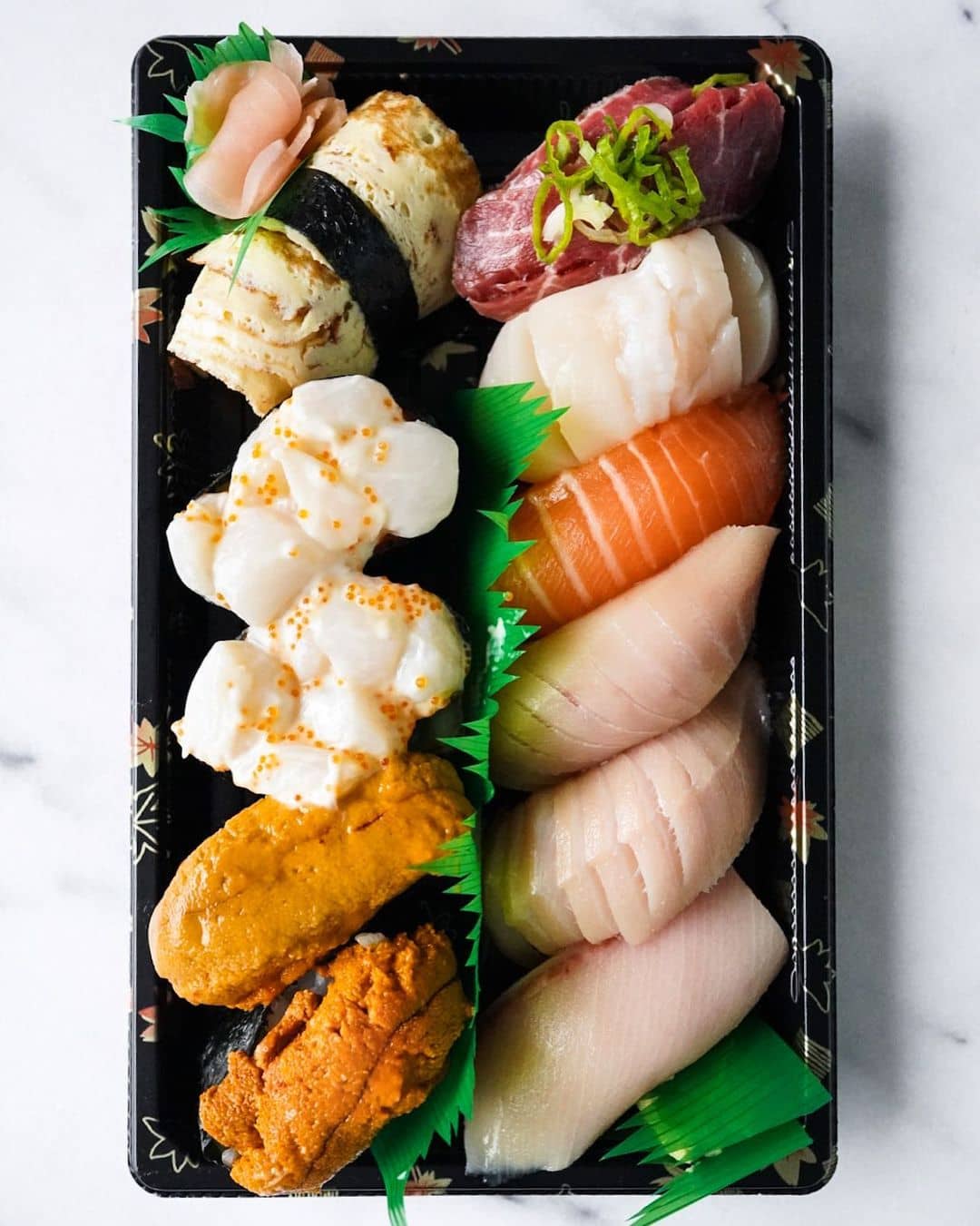 If you like cozy little spots with a home-like feel, then Sushi Bar Kilala is for you. This adorable and warm little Mom & Pop offers a simple menu of authentic Japanese food that you soon won't forget. The food here is fresh, delicious, and will melt in your mouth, so go get your fill of sushi and everything traditionally Japanese!
Try the Assorted Nigiri, which is their signature dish (especially the uni nigiri). Another must-try is their Deluxe Assorted Sashimi (tuna, salmon, tako, hamachi, botan ebi and ika.) For something heartier, the Beef Udon is delish and comes in a broth just bursting with flavor. Whatever you order here, you can't go wrong, so have fun and get what you crave.
What to order: Assorted Nigiri, Deluxe Assorted Sashimi, Beef Udon
Address: 4749 Hastings St, Burnaby, BC V5C 2K8
7. Tendon Kohaku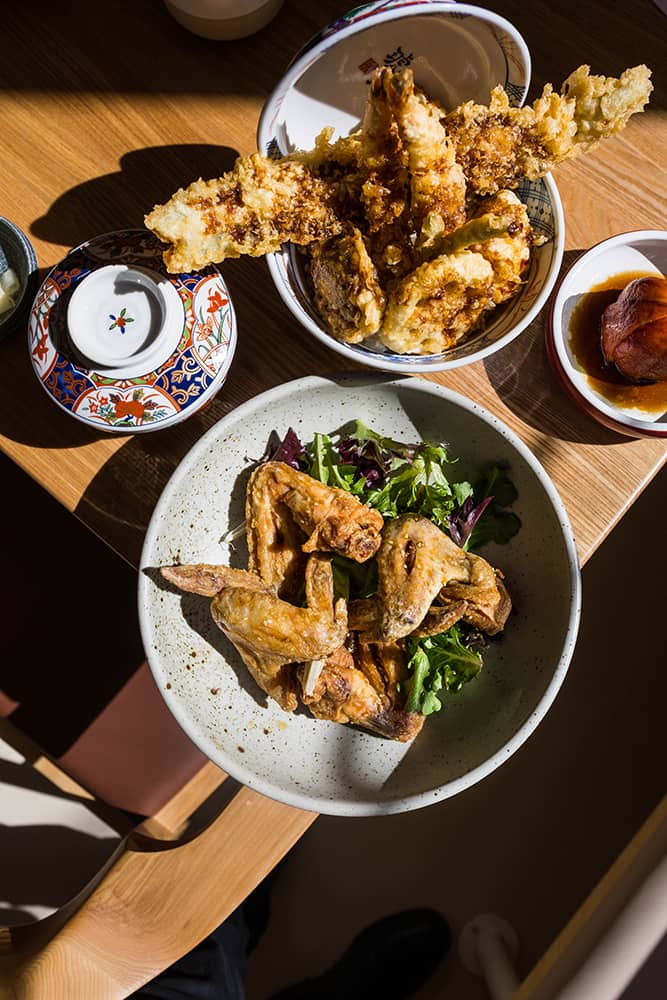 Tendon Kokaku is a collab between Japanese food giants, Kings Know Group, and Nadai Fujisoba (the largest soba chain in Japan) delivering stellar delicacies. With the promise that their tempura is "fried to amber perfection," customers can have a great time selecting from a variety of small plates, bowls, and sides.
For a side, go for the Nagayo Chicken Wings. Second place is taken by the Tomato Ikko, which helps cut the oil of your tempura-filled meal. If you ever get your fill of their extensive array of appetizers and entrées, you can gorge yourself in their special desserts: Matcha soft serve, fruity milkshakes, and Japanese Strawberry Cheesecake.
What to order: Nagayo Chicken Wings, Tomato Ikko, Matcha soft serve, fruity milkshake, Japanese Strawberry Cheesecake
Address: 1901 Rosser Ave, Burnaby BC V5C 6R6
Website | Facebook | Instagram
8. Motonobu Udon
Motonobu is basically the only Udon-specialty spot in the city. They boast a homemade udon recipe using locally sourced ingredients. Many people say it brings them memories of their trip to Japan, so for all the noodle lovers out there, this is your house!
The in-house chef has been trained in Italian cuisine and uses his knowledge to bring a unique twist to Japanese food. The best toppings are always the classics: EbiTen, Niku, and Wakame toppings make this noodle dish one to die for.
What to order: EbiTen, Niku, and Wakame Udon
Address: 3501 E Hastings St, Vancouver, BC V5K 5A6
9. Kazu Japanese Restaurant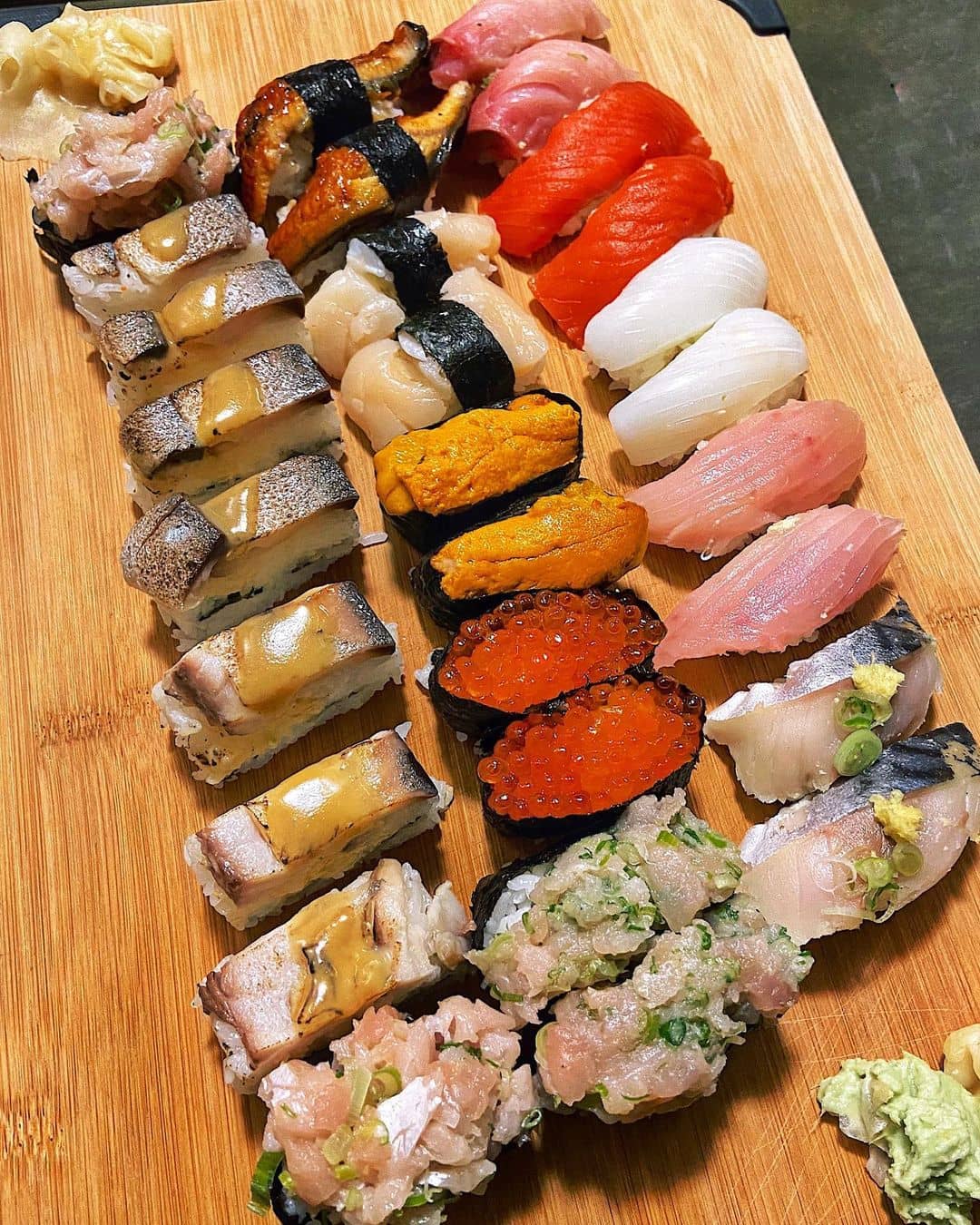 Kazu's Japanese Restaurant is popular among locals and tourists, and not just for their extensive menu. The warm and welcoming atmosphere, and equally friendly staff in this cozy alcove of Burnaby is something that every visitor loves, and you will too.
With wild salmon being a popular choice, Kazu also offers a variety of sushi, yam tempura, and udon noodles. Try the tuna and salmon sashimi, their signature BBQ wild salmon belly, and definitely the Deep-Fried Oysters served with a thick brown tonkatsu sauce.
What to order: tuna and salmon sashimi, BBQ wild salmon belly, Deep-Fried Oysters
Address: 4332 Hastings St, Burnaby, BC V5C 2J9
10. Green Leaf Café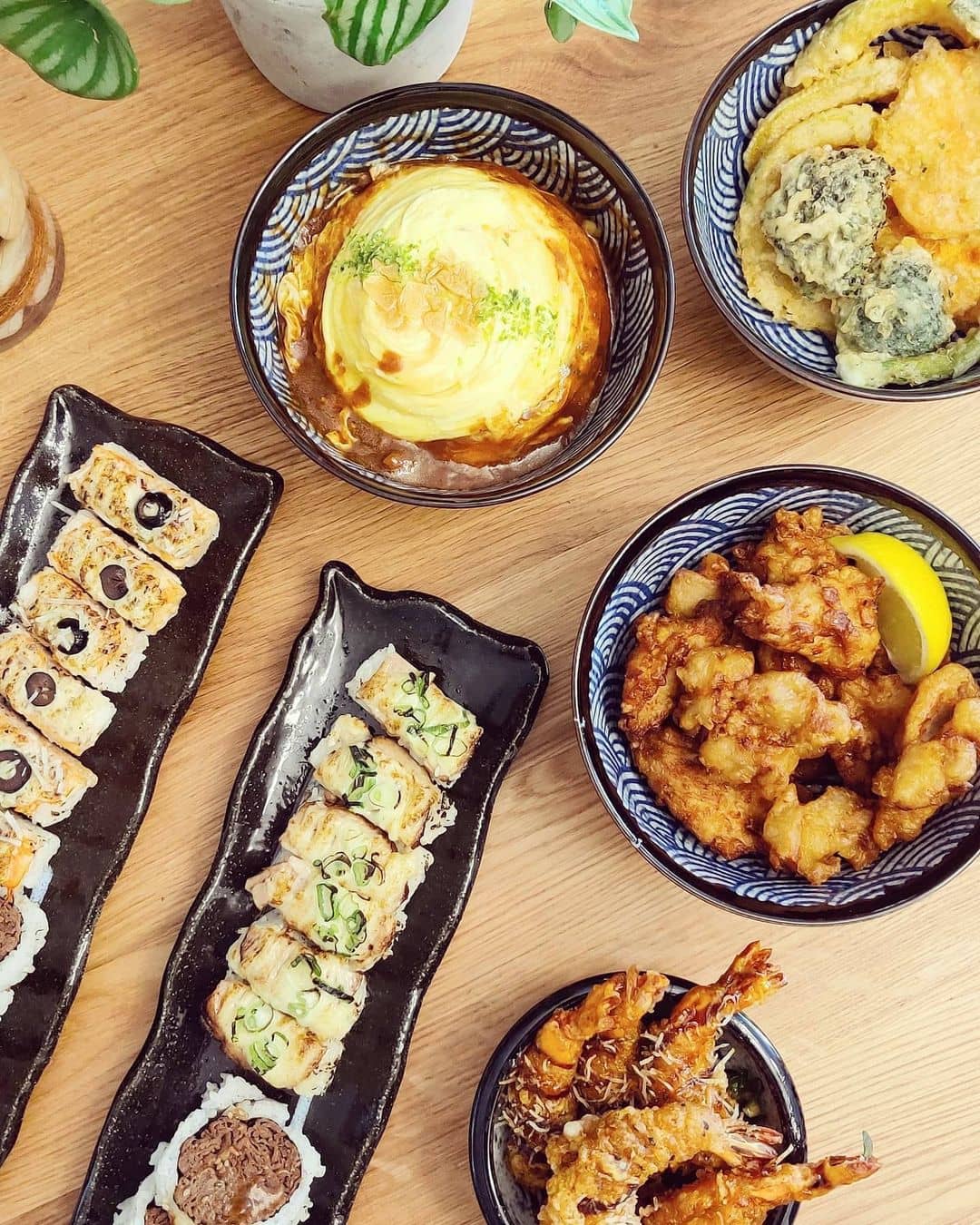 Green Leaf Café specializes in a bombardment of great food with bold and striking flavours that keep you wanting more every time you're there. Equipped with an extensive menu full of all the Japanese staples – sushi, udon noodles, Aburi Oshi, rolls, and of course, prawn tempura, this is a must-visit spot on your next trip to Burnaby.
Some will argue that Green Leaf has the best aburi in the city.
If you're there with friends and family, try their sharing platters. Their signature Japanese tornado omelet oozes goodness and simply melts on your tongue, and we wouldn't say no to some Mentaiko Linguine. Other items we recommend are the Unagi oshi, the Ebi Tempura, and the Seafood Salad.
What to order: Japanese tornado omelet, Mentaiko Linguine, Unagi oshi, Ebi Tempura, Seafood Salad
Address: 9604 Cameron Street Burnaby, BC V3J 1M2
That rounds up our list of the 10 Best Burnaby Japanese Restaurants, and we hope you can try a few on your next stop in this delightful city. While you're there, why not check out some delightful Burnaby bakeries to feast your heart out?
How We Create Our "Best" Lists
All Noms Magazine's "best" lists are created using multiple factors and signals to help readers find the best restaurants, things to do, and places to stay at. Some of these factors and signs include personal experiences, correspondence with locals, and compiling experiences from review sites.
Each list is also created to be balanced (in terms of price, cuisine type, ambiance, and more) as possible. This means that the lists are not specifically created in ranking order. You should be comfortable picking from any of the spots on the list and generally have a good time. But of course, YMMV (your mileage may vary) and everyone may have different experiences/palates.