When you think of Korean food, do you think only of barbecue? If so, then you don't know the full spectrum that this cuisine has to offer.
This article will take a look at 10 restaurants in Richmond BC that serve up delicious dishes from all over Korea. From romantic dinner spots to bustling family restaurants, there's something for everyone!
10. Milkcow Cafe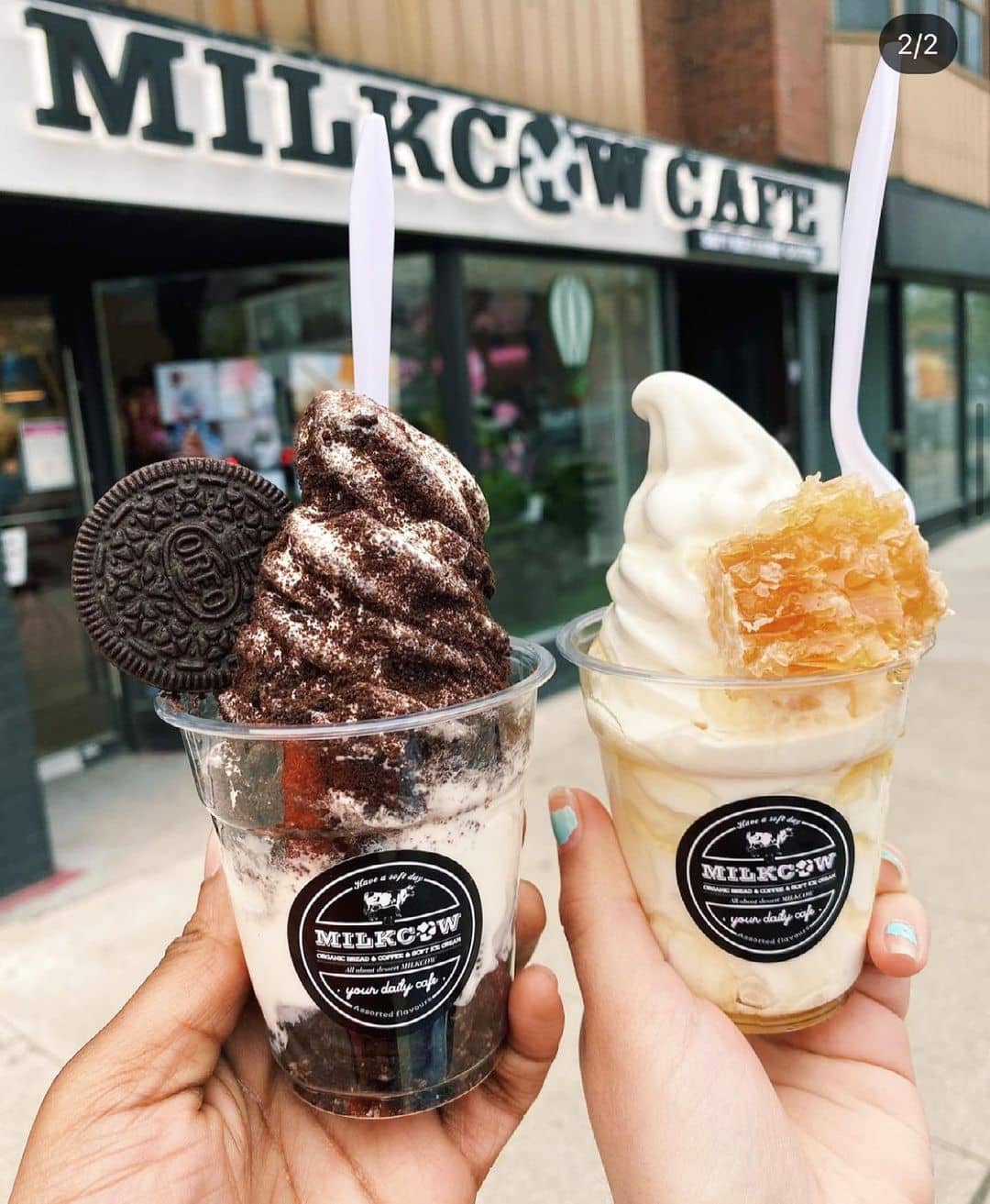 We're starting off sweet as Milkcow Cafe is all about desserts! Endorsed by famous South Korean actors, Milkcow in Richmond is a small and quaint venue that is fit for a pre-meal snack or post-dinner dessert trip.
People rave about the soft serve ice cream and toppings on their menu that include real honeycomb, macaron, and even cotton candy! All their creations come in gorgeous colors that are not just delicious but also appetizing to the eyes.
What to order: soft serve ice cream and toppings
Address: 105-5668 Hollybridge Way Richmond, BC V7C 4N3
Website | Instagram | Facebook
9. Cherry's Food House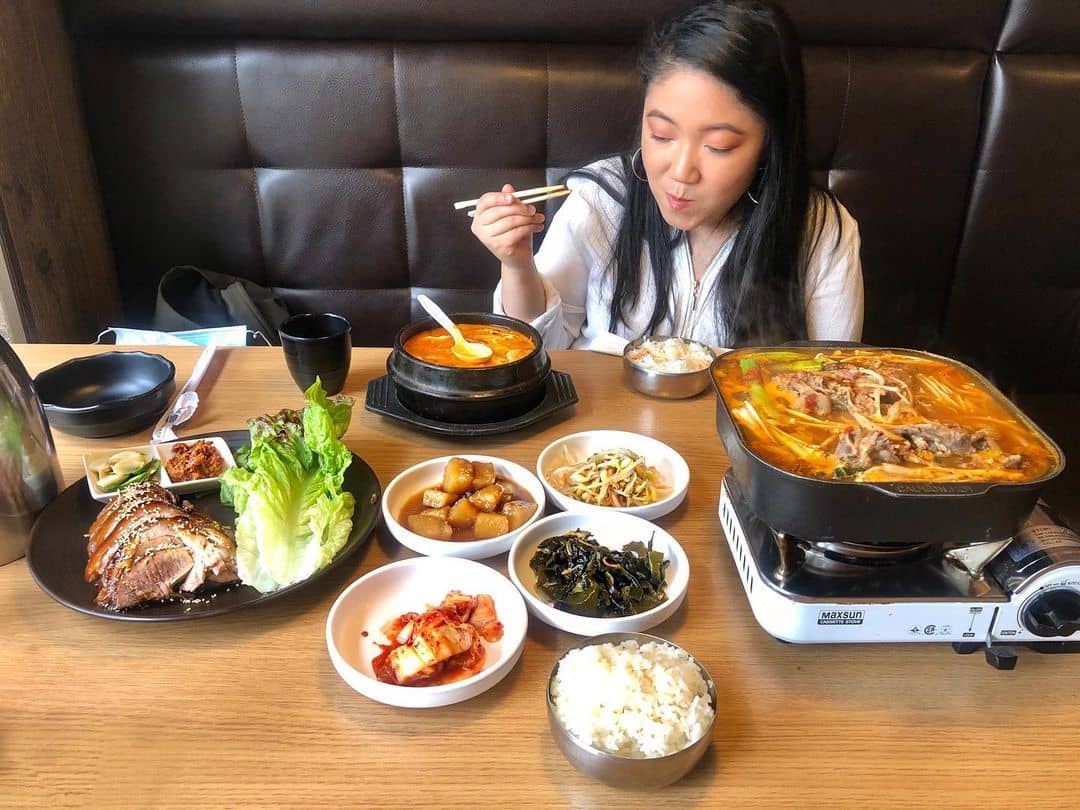 Cherry's is another popular spot in Richmond that offers Korean cuisine. Located in a plaza on Alexandra Road, Cherry's is not that easy to find. But you will definitely be in for a surprise once you enter this humble restaurant. It has a very relaxed vibe and often plays Korean songs in the background.
We recommend their Jjajangmyeon (Black Bean Sauce Noodles), a Chinese-inspired but 100% Korean made with thick noodles, onions and black bean sauce. Also whether it is warm or cold outside, you shouldn't miss out on their Gamjatang (pork bone soup). It is perfect and soul-warming for any weather.
What to order: Jjajangmyeon, Gamjatang
Address: 1015-8580 Alexander Road Richmond, BC V6X 4B3
8. Gang Nam Korean BBQ Restaurant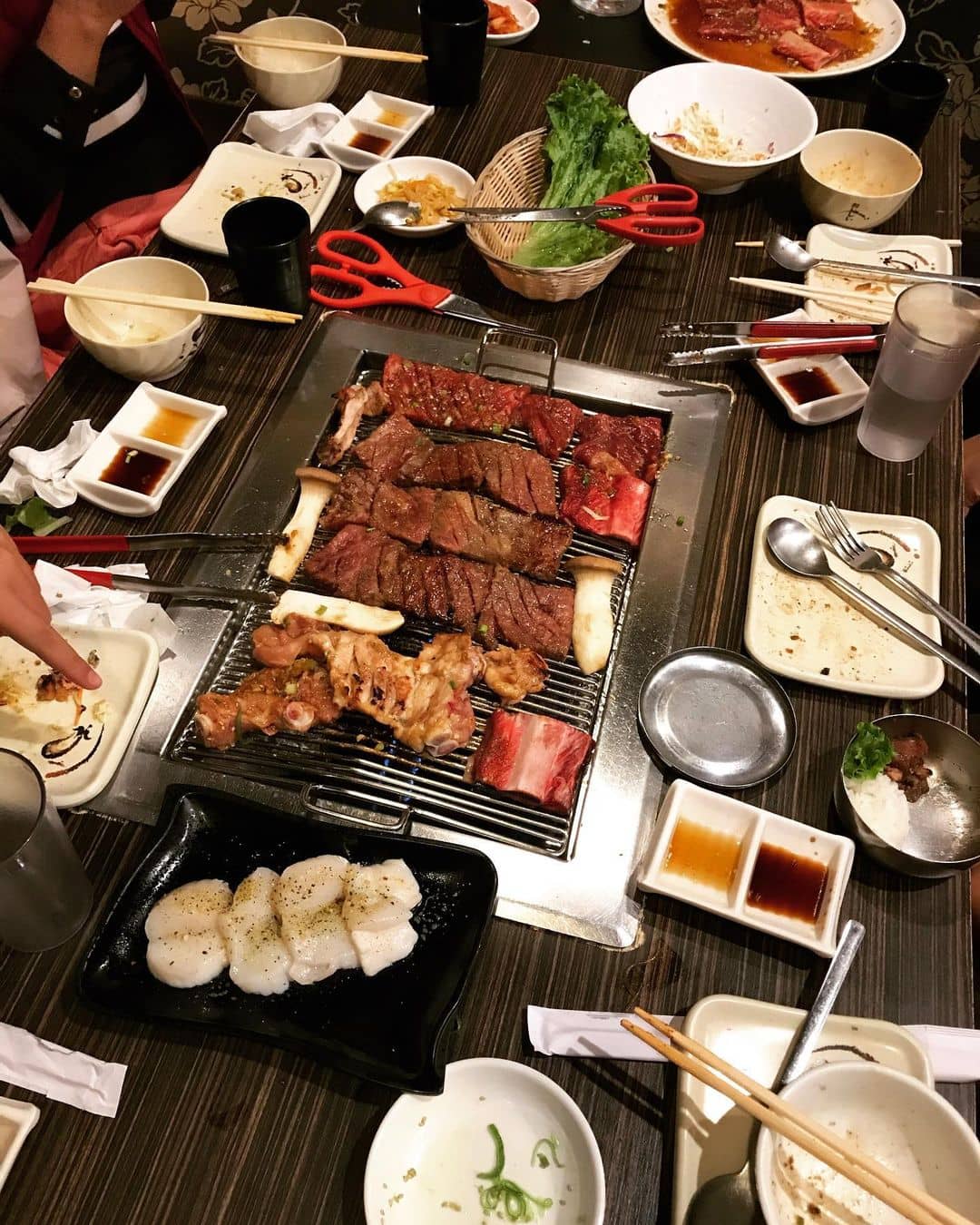 Korean BBQ is definitely one of the first things that come to mind when it comes to Korean cuisine. There's nothing like how Gang Nam Korean BBQ prepares their BBQ. There's no wonder why the place is always PACKED.
Their menu is very diverse and we highly recommend their BBQ Hot Pot Combo that includes the hotpot of your choice, meat and rice. They offer a lot of banchan like sweet potatoes, seaweed salad, bean sprouts and kimchi, of course!
Tip: Don't expect unlimited refills for side dishes. They may charge extra for more than 2 refills.
What to order: BBQ Hot Pot Combo
Address: 2065-4580 No 3 Road Richmond, BC V6X 4E8
7. Samsoonie Noodle & Rice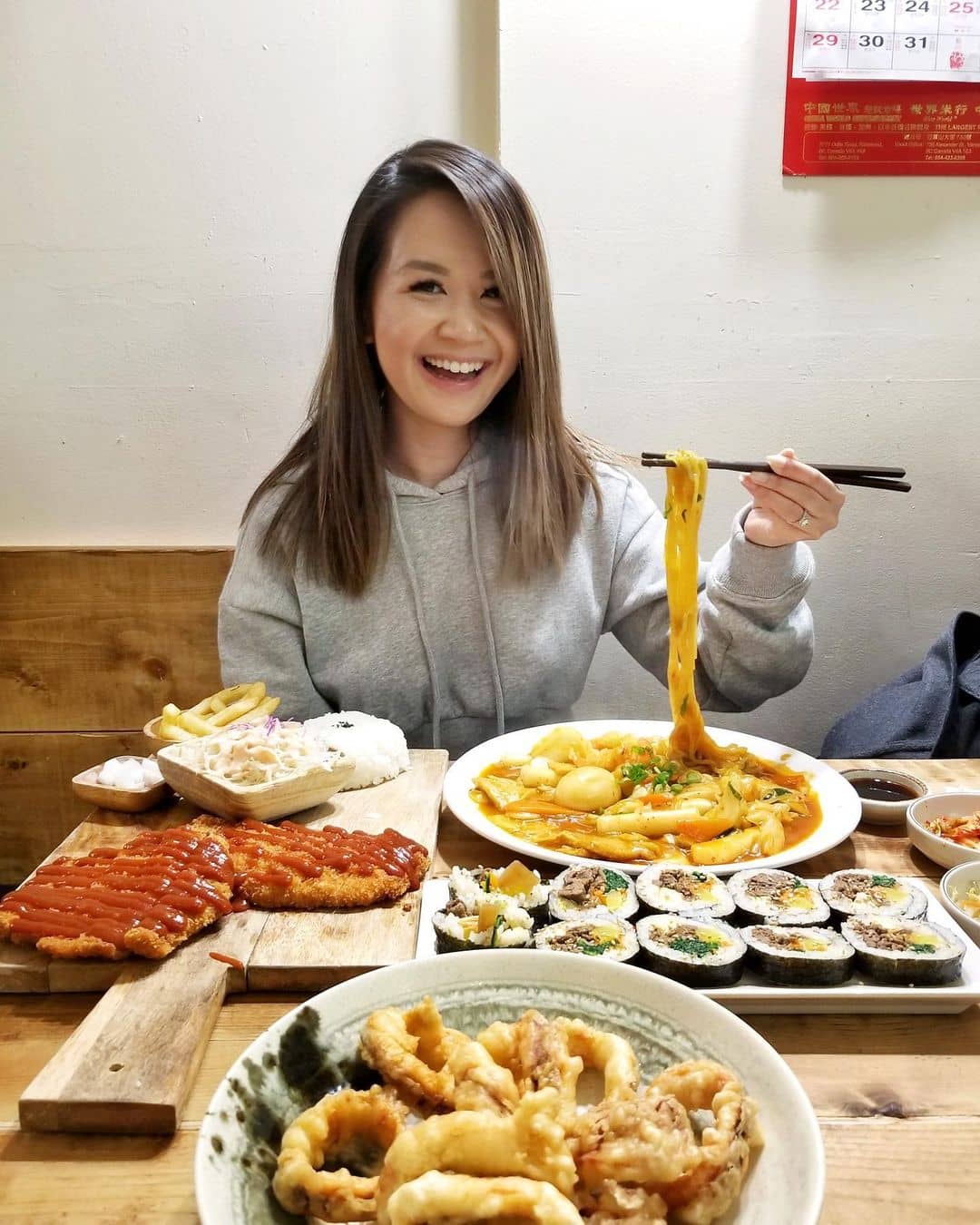 If you want authentic Korean cuisine without the frills, Samsoonie Noodle & Rice is definitely the place to go. As the name suggests, this place is old-fashioned and upholds traditional Korean flavors. Don't let the simple facade fool you because they serve great-tasting dishes that you will satisfy your cravings without breaking the bank.
Order their popular Tteokbokki (Spicy Rice Cakes) and seafood pancake when you're there. And if your tolerance isn't that high, opt for a milder version.
What to order: Tteokbokki
Address: 140-8211 Westminster Highway Suite 140 Richmond, BC V6X 1A7
6. Daan Korean Cuisine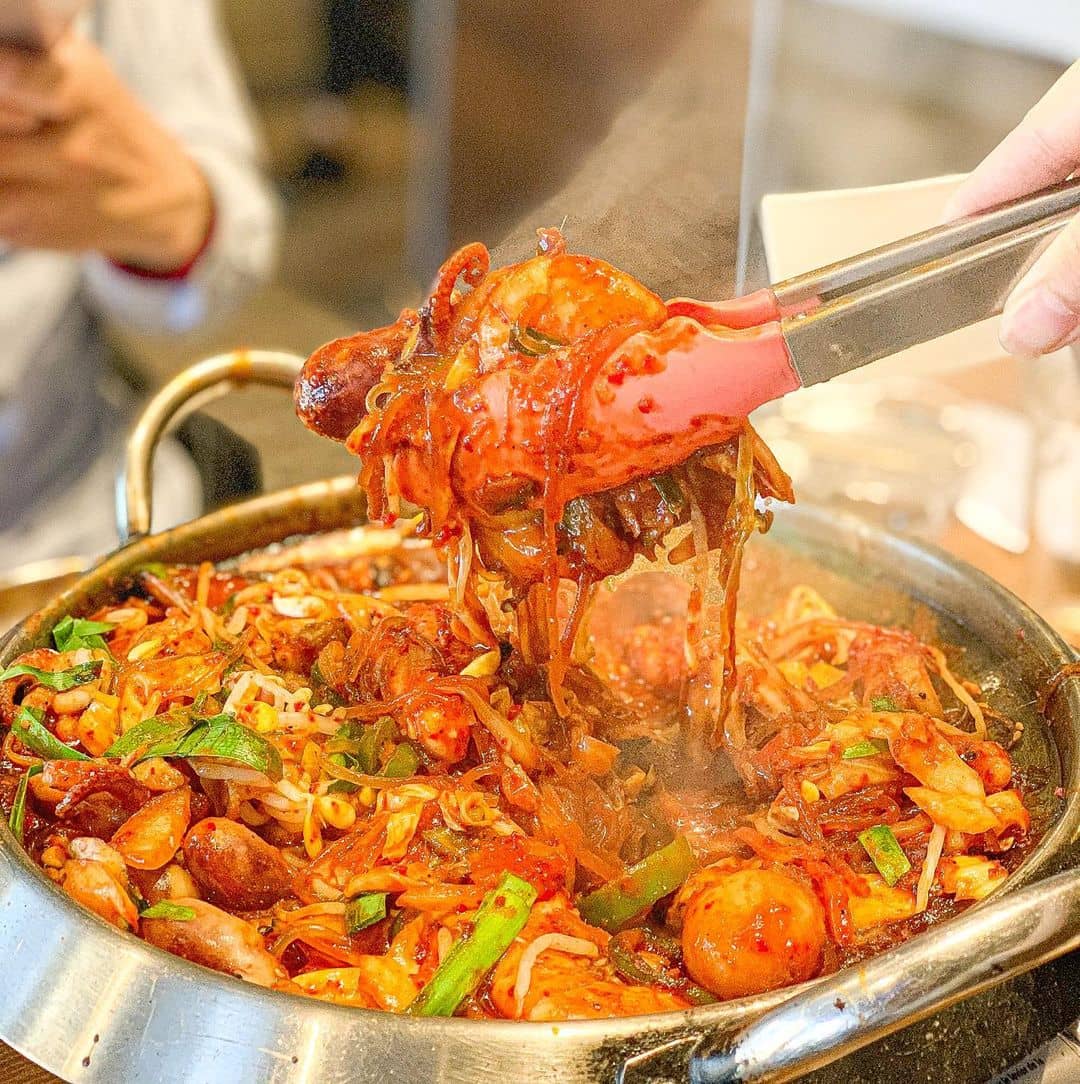 Daan is an authentic Korean joint that has been around since 2017. This is a small restaurant that gives off a cozy feeling of home and this is definitely the perfect place to get Korean food for your every mood.
You gotta try their Octopus Hotpot and you will surely be energized and come back for more. You can also try out their bossam or boiled pork belly that you can wrap in cabbage with various side dishes like kimchi.
Pro tip: You can enjoy 10% off on all Take-out orders
What to order: Octopus Hotpot, bossam
Address: 9040 Blundell Road Richmond, BC V6Y 1K3
Website | Instagram | Facebook
5. Dai Jang Kum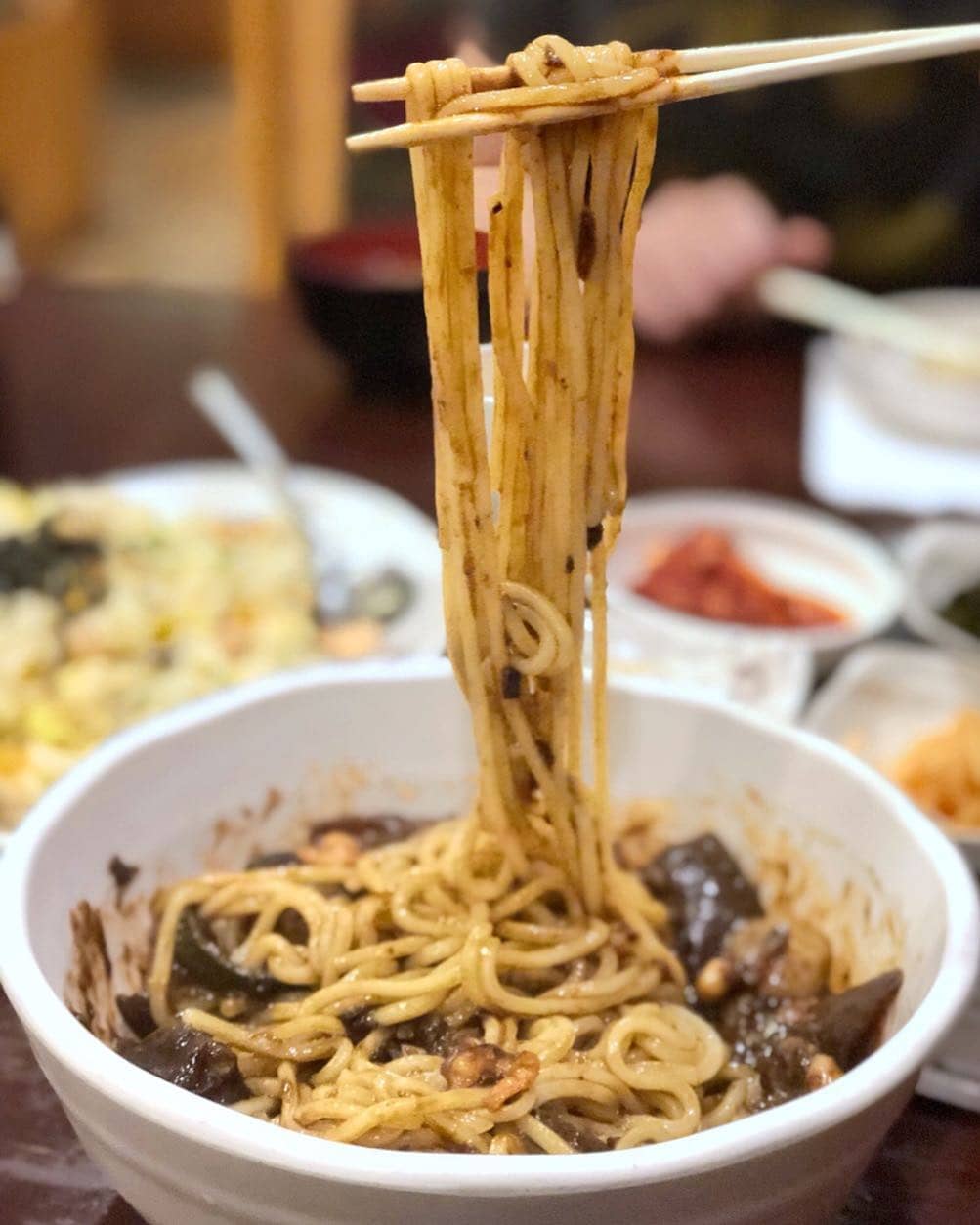 Looking to find a Korean BBQ joint with big portions in Richmond? Well, look no further. Dai Jang Kum has been serving the city for the past 15 years. It is a gem of a Korean restaurant that is actually hidden in plain sight.
Aside from their KBBQ, you gotta try their Jjamppong (Seafood noodle soup) and Jjajangmyeon (Black Bean Noodle) for a taste of authentic Korean flavours. Also, don't forget to order steamed dumplings that are fully packed with meat and vegetables.
What to order: Korean BBQ, Jjamppong, Jjajangmyeon, steamed dumplings
Address: 3088 Saint Edwards Drive Suite 109 Richmond, BC V6X 1R2
4. Mr. Bro Korean Bistro & Izakaya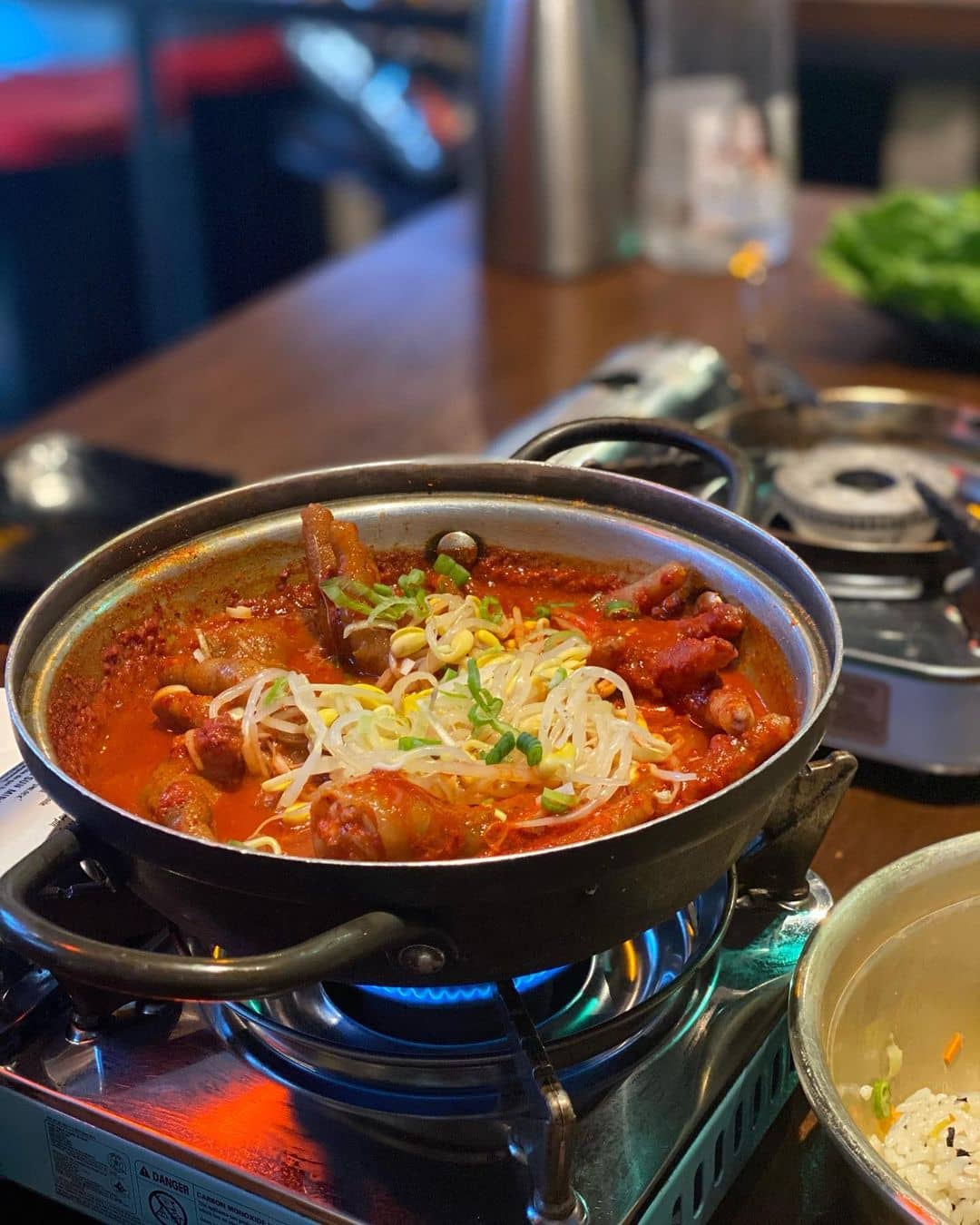 If you haven't visited Mr. Bro Korean Bistro yet, you are missing out. This is a cozy and lively izakaya (bar-type of bistro) where you can hang out with your friends after work and enjoy some drinks or Korean food.
When you get there, try out their Korean Army Jigae (Spicy Sausage Stew) that is made with an assortment of ingredients like sausage, kimchi, baked beans and spam! You will be surprised at how filling and refreshing a spicy stew can be. Don't forget to grab a Korean seafood pancake too!
And if you want to be WOW'ed, grab their insane 51 cm long sushi roll.
What to order: Korean Army Jigae, 51 cm long sushi roll
Address: 8580 Alexandra Road Unit 2000 Richmond, BC V6X 4B3
Website | Instagram | Facebook
3. Dolpan Seoul BBQ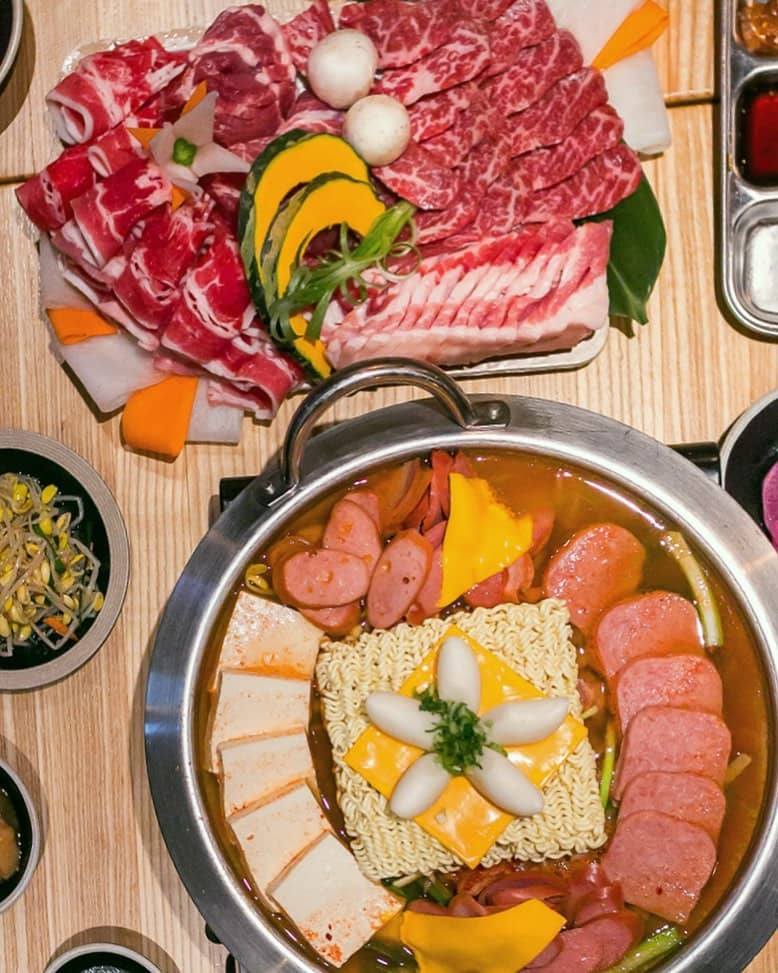 Korean BBQ at its greatest, Dolpan offers a unique BBQ experience with a modern style of cooking reminiscent of BBQ joints in Seoul. Instead of the usual built-in stove pots, Dolpan actually provides a burner and pan on every table. It gives a very cozy feeling of cooking at home.
You have to get their BBQ Meat Combos, which come with various cuts of meat and banchans (appetizers). If you aren't feeling KBBQ, try their Army-base hot pot with pork, sausages, baked beans and kimchi.
What to order: BBQ Meat Combos, Army-base hot pot
Address: 3779 Sexsmith Road Richmond, BC V6X 3Z9
Website | Instagram | Facebook
2. Cocoru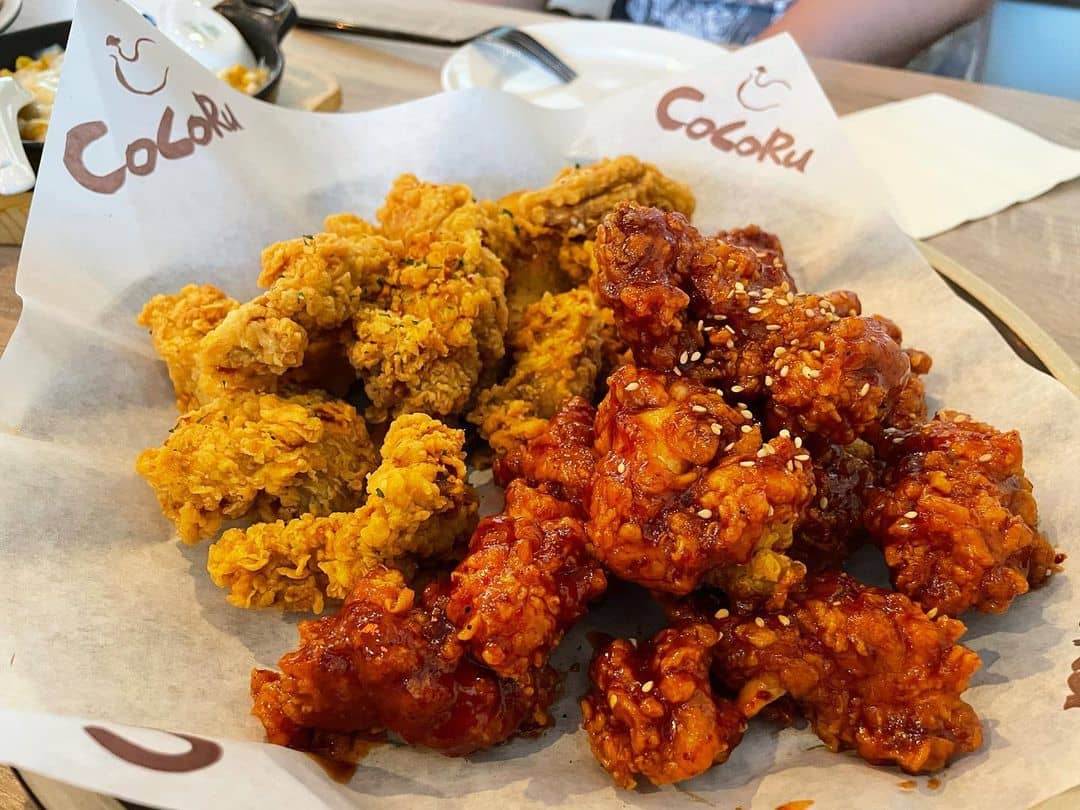 Cocoru is the best place to grab Korean fried chicken and beer in Richmond. Chicken and beer (known as "chimaek" in Korean) is the perfect food combination after a hard day's work or to just have a good time with friends. The place is small but it is bustling with energy!
For starters, we highly recommend their cheese ball – deep-fried cheese with jalapeno. You can order chicken with or without bones, and choose from flavors like original, dakgangjeong (crispy sweet chili), yangnyeom (creamy and spicy) and soy garlic. You'll also find your favourite flavoured soju and beer options on the menu.
What to order: cheese ball, chicken, flavoured soju
Address: 2140-8391 Alexandra Road Richmond, BC V6X 1C3
1. Sura Korean BBQ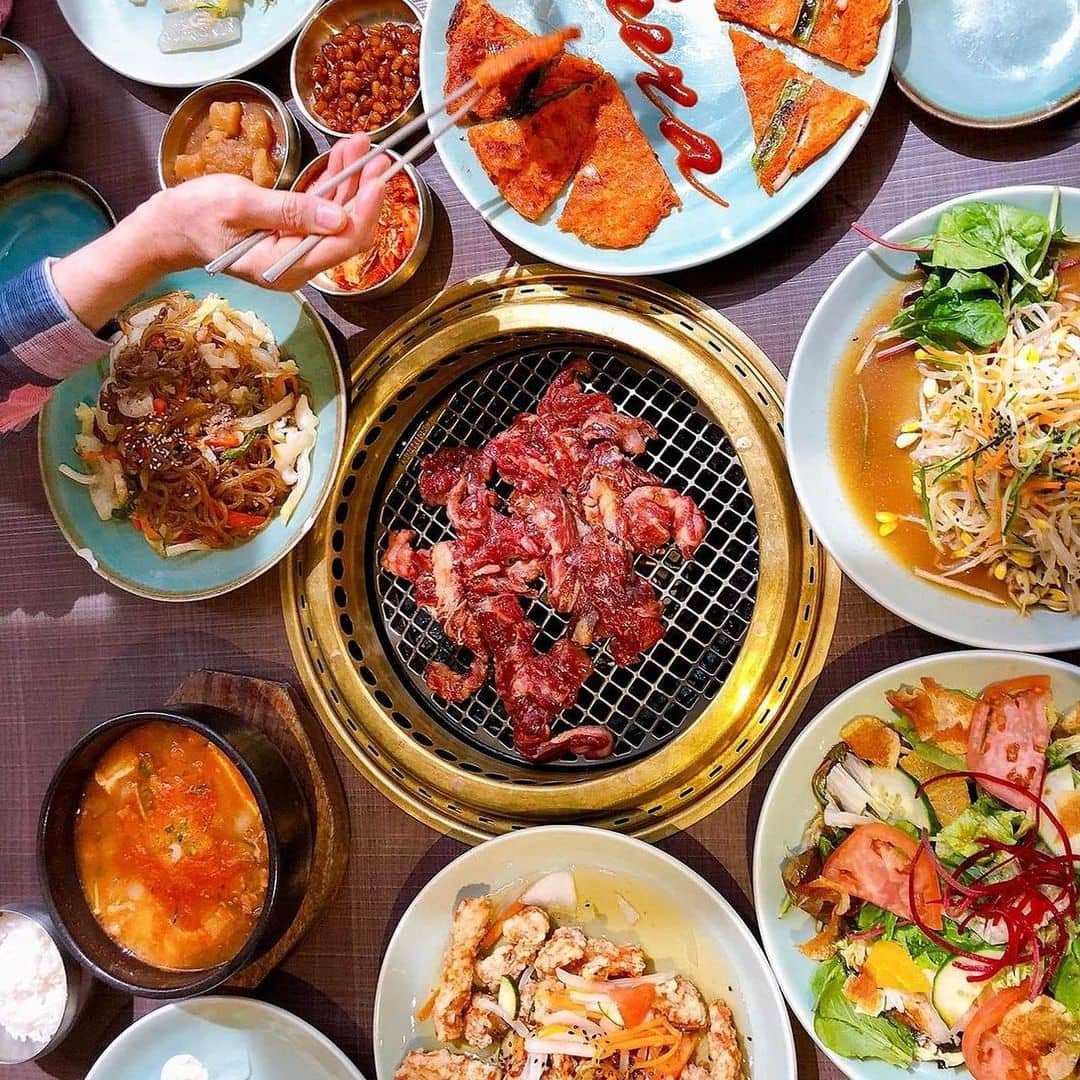 Located in Aberdeen Centre, Sura Korean BBQ prides itself in providing customers with authentic flavor, premium ingredients, and great service. This is the city's hotspot when it comes to Korean cuisine and the sister spot to their busy downtown Vancouver West End location. Even Koreans vouch for Sura as being one of the top brands in the city.
If you're coming with a decent sized group, opt for their group KBBQ sets, which comes with various cuts and side dishes. The meat are high quality, juicy, and well seasoned. And if you're looking to add some extra items to your feast, consider their seafood pancake and japchae.
Pro tip: They don't accept reservations and there's at least a 15-minute wait. Don't worry because the wait is worth it.
What to order: KBBQ sets, seafood pancake, japchae
Address: 4151 Hazelbridge Way Unit 1830 Richmond, BC V6X 4J7
Website | Instagram | Facebook
Richmond has a wide variety of Korean restaurants that locals and tourists enjoy. From local favorites like Mr. Bro to newer additions like Samsoonie, there is something for everyone looking to get their fill of authentic Korean cuisine in the area.
Now that you've satisfied your Korean food cravings, next maybe stomping your Richmond bubble tea or Richmond ramen addiction?
How We Create Our "Best" Lists
All Noms Magazine's "best" lists are created using multiple factors and signals to help readers find the best restaurants, things to do, and places to stay at. Some of these factors and signs include personal experiences, correspondence with locals, and compiling experiences from review sites.
Each list is also created to be balanced (in terms of price, cuisine type, ambiance, and more) as possible. This means that the lists are not specifically created in ranking order. You should be comfortable picking from any of the spots on the list and generally have a good time. But of course, YMMV (your mileage may vary) and everyone may have different experiences/palates.