Looking for the best Ottawa restaurants? Well, you're in the right place!
Ottawa, the capital city of Canada, has long been known as a multicultural metropolis with thousands of restaurants taking inspiration from different countries in the world.
To make it less tricky and time-consuming for all the hungry foodies here, we've come up with a list of the 15 best Ottawa restaurants that you should never miss.
This article includes affiliate links where we may get a small commission if you use our link. No extra cost is added to you.
15. FRASER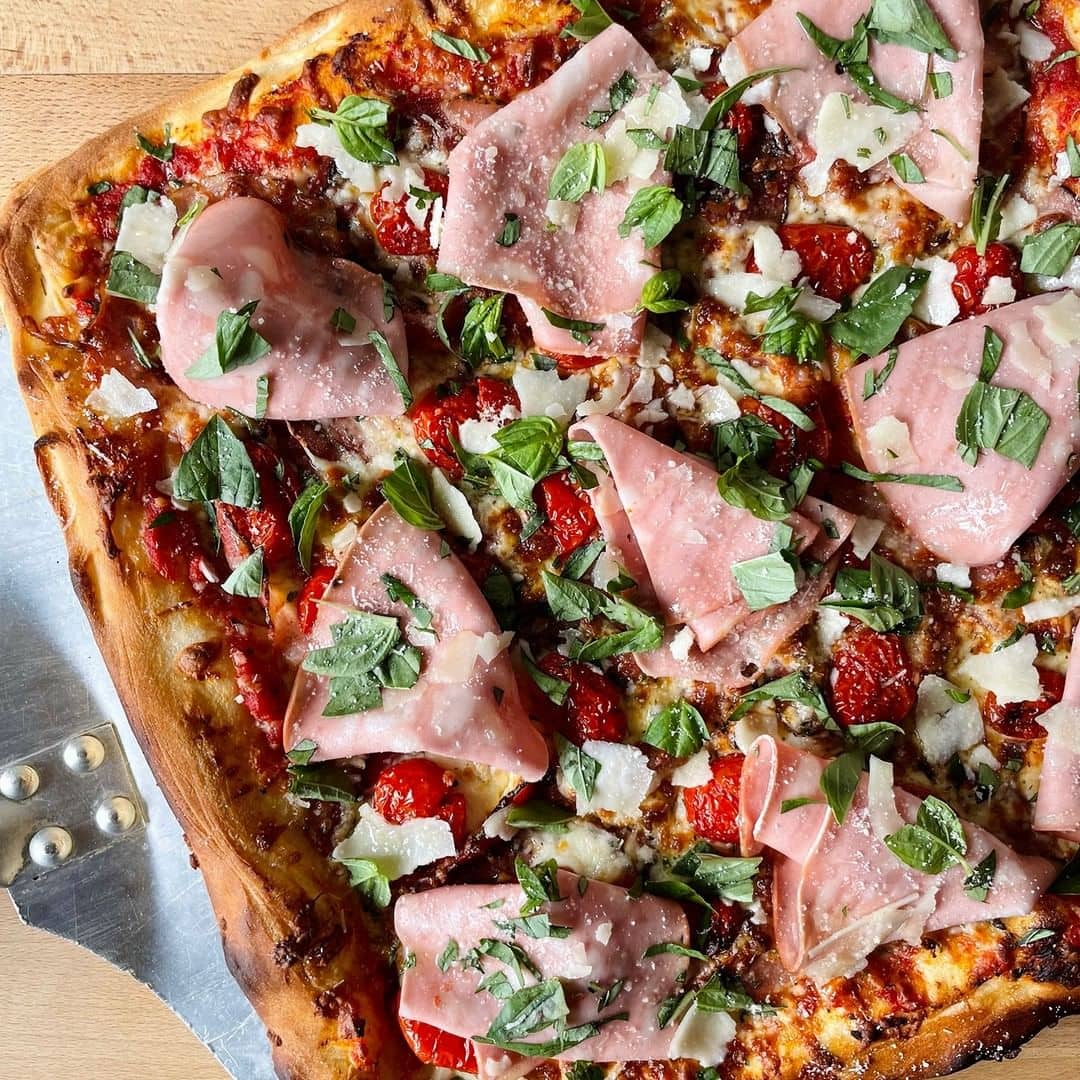 Located just across the Rideau River, Fraser is a must-visit place for brunch in Ottawa, where you'll find incredibly tasty, healthy, and creative meals in a lively, casual atmosphere.
Come by if you're not in a hurry and are hungry, and you'll surely leave with full bellies and full hearts!
The Crispy Tofu is highly recommended. The tofu has a crispy breading and is paired perfectly with their house sauce, which has a light and fresh taste. We know that might sound basic, but trust us, you're going to come back for this holy-moly!
Don't forget to try their Duck Confit and Chicken Cordon Bleu as well. While the duck is meltingly tender, moist, and extremely flavorful; the Chicken Cordon Bleu comes up with chicken breasts rolled up around ham and Swiss cheese, and fried to perfection.
With some cream sauce made with Parmesan cheese and Dijon mustard, this dish is a flavor bomb!
What to order: Crispy Tofu, Duck Liver Mousse, Chicken Cordon Bleu, Duck Confit, Lamb Roulade
Address: 7 Springfield Rd, Ottawa, ON K1M 1C8
Website | Instagram | Facebook
14. Gitanes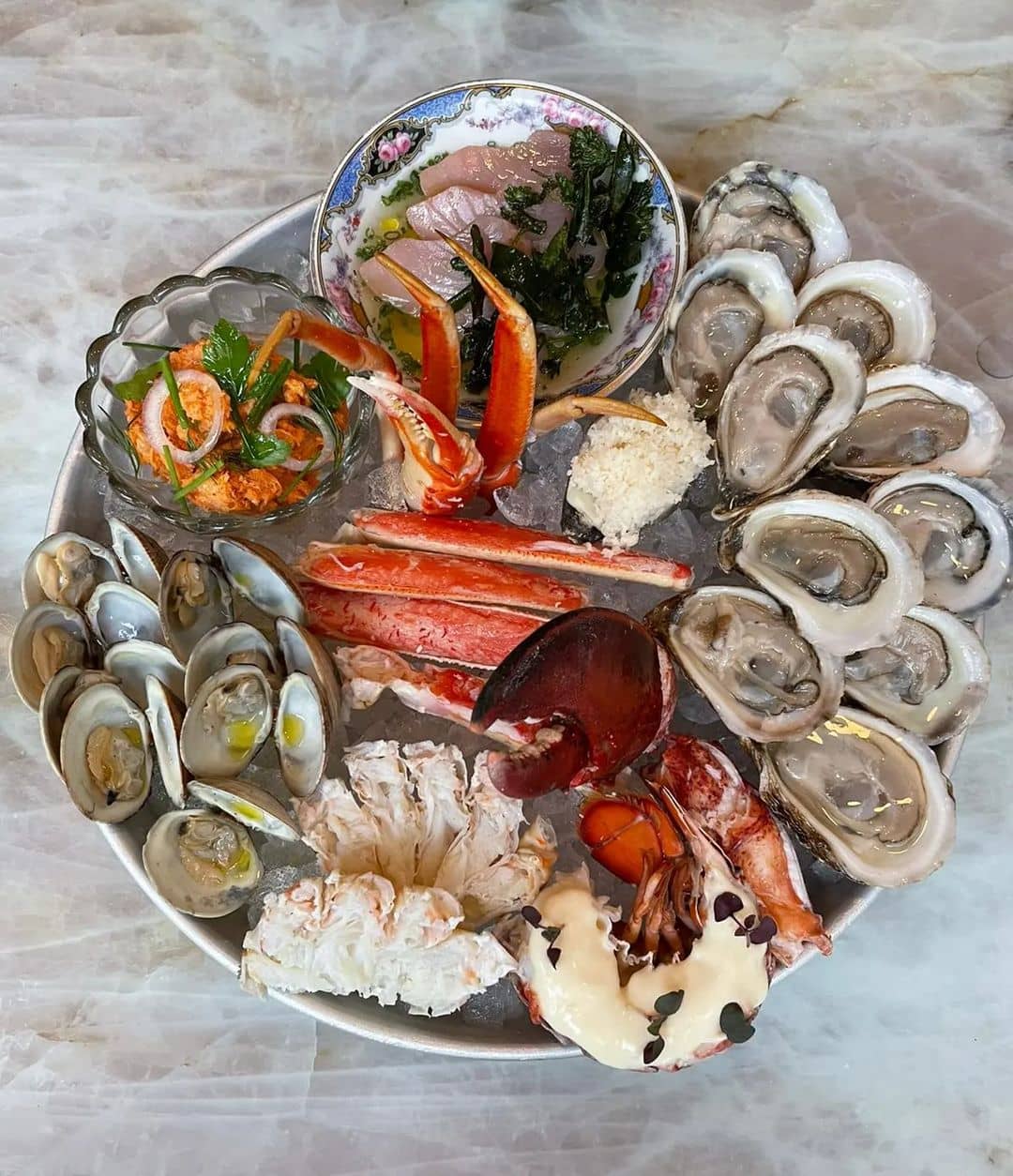 How to go to France the fastest way? Go to Gitanes – the authentic French restaurant that can seduce you right away with its luxurious, hedonistic dining experience and romantic ambiance.
Just like the spirit of France itself, Gitanes has always been so charming from the inside out. So, get a table here or you'll regret not doing that for the rest of your lifetime!
Start with the traditional French Onion Soup, a basic but classic dish. With multiple layers of texture and flavor going on, you can taste a bit of the spice from the onion, different crunch from different veggies, and the cheese on top really complimented the soup.
Soak it up with some bread, and you're all set!
Keep going with some Steak Frites, simple but flavorsome as ever with the sauce, which has a slight acidity to cut out any bit of greasiness from the steak! Or the signature Gitanes Burger that is no less mouth-watering, hearty, and finger-licking good!
What to order: Confit Tuna Rillette, French Onion Soup, Steak Frites, Gitanes Burger, Cold Seafood Platter
Address: 361 Elgin St Unit #6, Ottawa, ON K2P 1M7
Website | Instagram | Facebook
13. Stofa Restaurant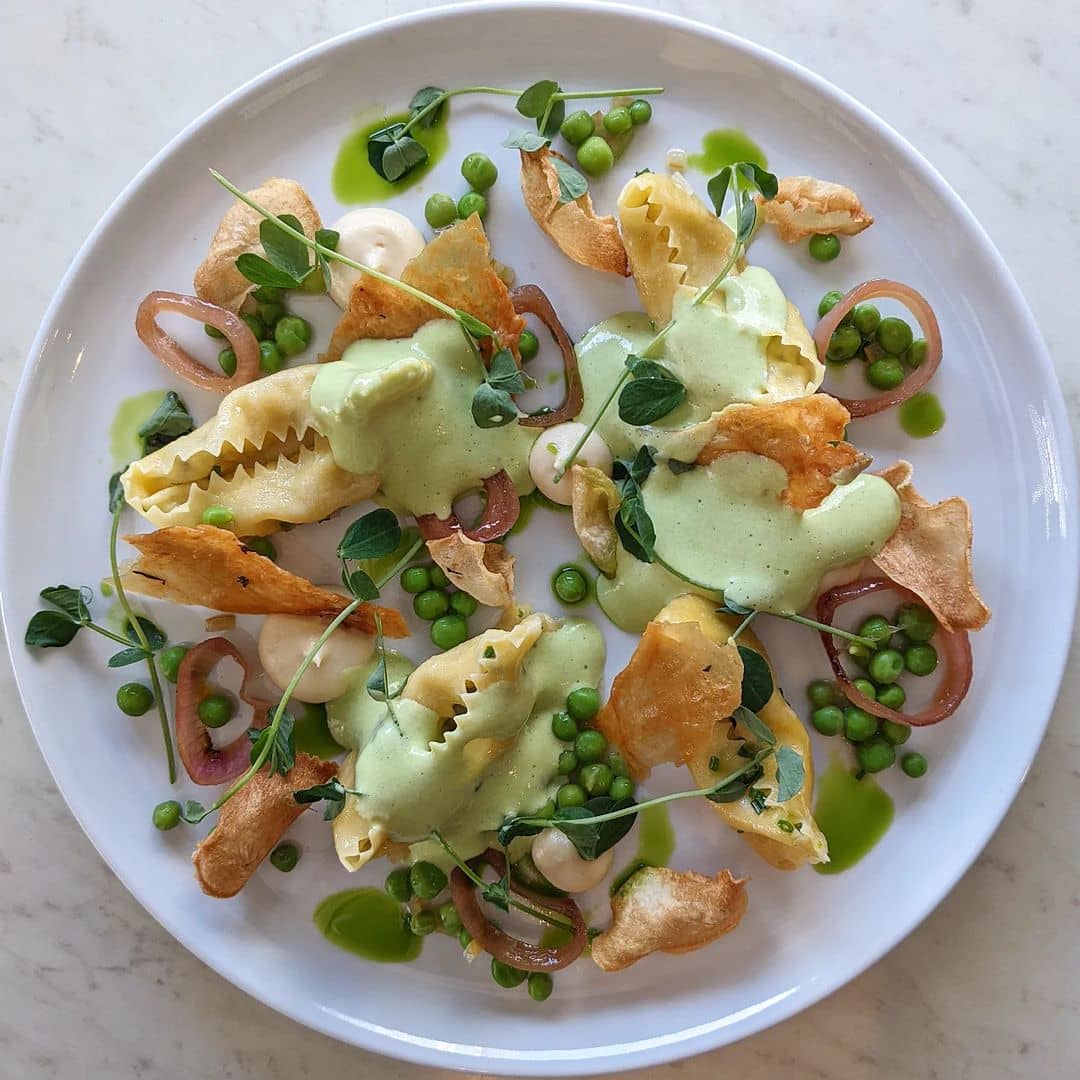 Stofa Restaurant is a gem to people in Ottawa when serving fine Canadian cuisine in a warm, comfortable ambiance. Here, you'll find very stunning and innovative dishes made from basic local ingredients, which bring a home-y yet modern vibe every time you dine in.
It comes as no surprise that Stofa is always full at weekends, so you might want to book a table in advance!
Settle down with their 5-course tasting menu including Seared Cuttlefish, Pan-fried Chestnut Gnocchi, Beef Tartare, and Celeriac-maple brown butter soup. They can never go wrong!
The cuttlefish is served with fried baby potatoes, bigos, smoked mackerel, broccoli, and potato lace tuille. You can't get enough of this elegant and tasty duo!
Treat yourself to the tender, savory Gnocchi, which is cooked with fennel puree, fried Brussels sprouts, sunchoke chips and foam, and roasted red grapes. Your palate will thank you for this!
Oh, and don't forget to save room for their Sticky Toffee, they are crazy good!
What to order: Cuttlefish, Sticky Toffee, Gnocchi, Celeriac Soup en Croute
Address: 1356 Wellington St. W, Ottawa, ON K1Y 3C3
Website | Instagram | Facebook
Discover Ottawa's Highest Rated Experiences!
Enjoy the best activities in and around Ottawa for an unforgettable time!
12. Chez Lucien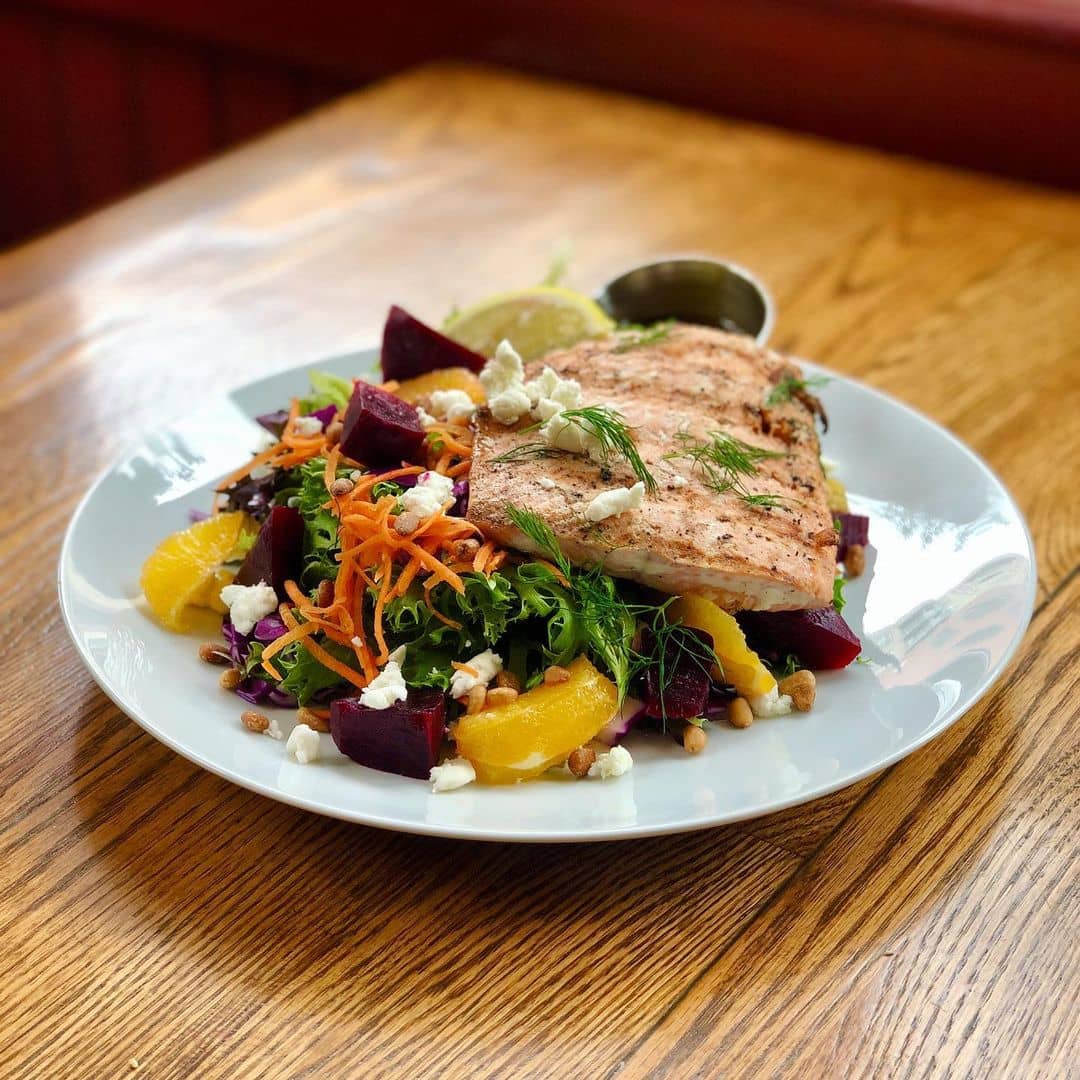 How to spend your weekends right? Pay a visit to Chez Lucien! Being one of Ottawa's most popular spots, this wonderful place can have your heart with its exposed burgundy brick, bustling, rustic ambiance, and more importantly, crazy good burgers and beers!
Plus, the atmosphere can get even better with live jazz at weekends, so pick up your phone and get a table!
People keep coming back for their signature Chez Lucien Burger, which is hearty, creamy, and tastes like heaven in every bite with bacon, roasted mushroom, veggies, and a lot of cream cheese! If you happen to see anyone eating with a smile on their face, probably they are eating Chez Lucien Burger!
Though their burger range is wide, their sandwiches are worth trying indeed, especially the Grilled Chicken Sandwich with sun-dried tomato, goat cheese, juicy, tender chicken breast, and topped with mayo. Wash it down with a bottle of Brickworks Stadium Island Peach, a fresh, wholesome peach-flavored cider for a hot day!
What to order: Chez Lucien Burger, Steak Fettuccine, Grilled Chicken Sandwich, Brickworks Stadium Island Peach
Address: 137 Murray St, Ottawa, ON K1N 5M7
Looking for a place to stay in Ottawa?
11. Fauna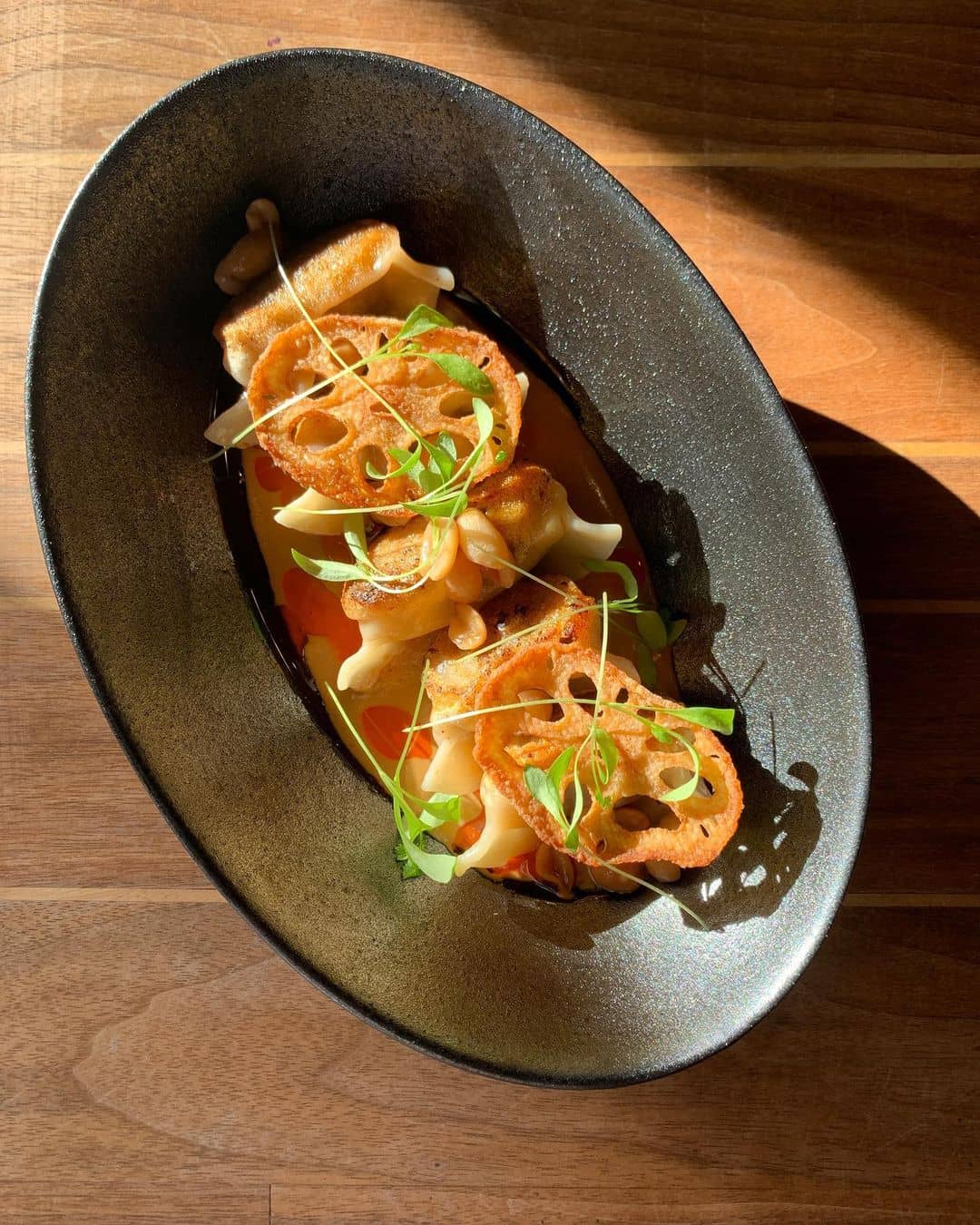 If you're looking for a fancy restaurant in Centretown, search no more because Fauna is definitely the place! Having gained its reputation in Ottawa's culinary world, Fauna is where you'll find a flair of flavors from France, Italy, Korea, Malaysia, and Japan!
With all the huge windows looking out into Bank Street, a cozy red brick wall, elegant ambiance, and impressive food & wine menu, Fauna is promised to satisfy all tastes, desires, and feelings!
It is suggested to choose between three and four dishes for an accomplished dining experience, so don't hesitate to go for their Venison Tartare, Octopus Escabeche, Elk Carpaccio, and Dan Dan Dumplings! They can never let you down. And if you still have time for dessert, go for their Apple Tarte Tatin, it's a must-try!
The Venison Tartare is smoked in beechwood to infuse the raw meat with some woody flavor, and paired with a buttered, toasted French bread.
And then move on with some Octopus Escabeche, which is fresh, light tasting with a soft-chewy texture, or the Elk Carpaccio is no less tasty with a smooth dish with raw meat, where the meat is sliced extremely thin and elegantly seasoned!
What to order: Venison Tartare, Octopus Escabeche, Elk Carpaccio, Dan Dan Dumplings, Rabbit Leg, Apple Tarte Tatin
Address: 425 Bank St, Ottawa, ON K2P 1Y7
Website | Instagram | Facebook
10. Sansotei Ramen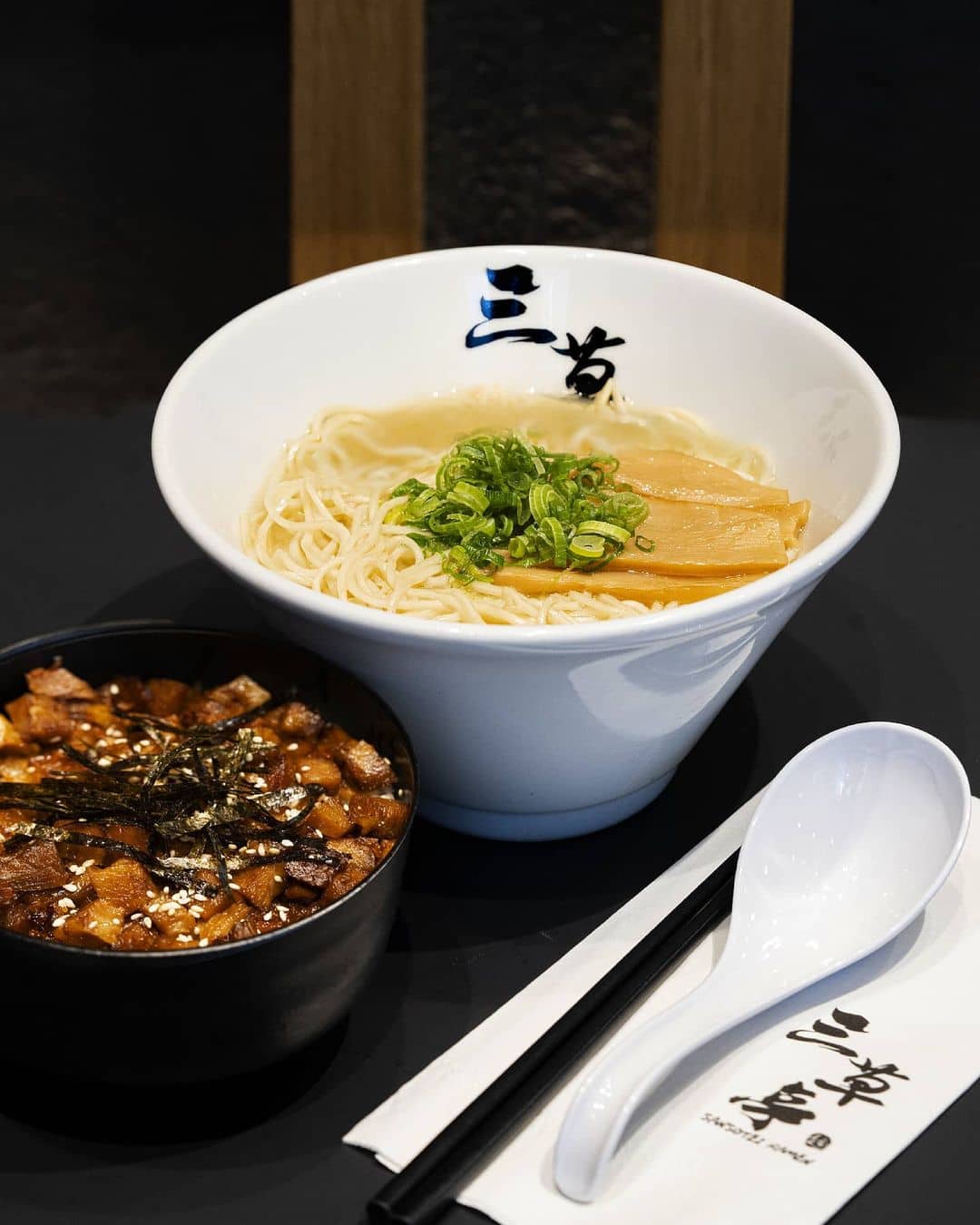 Craving a bowl of ramen? Here comes the most authentic Tonkotsu Ramen spot in the town – Sansotei Ramen! With 14 different choices of ramen and many different side dishes, you're sure to find your favorite taste without being let down at Sansotei!
Having a bowl of traditional Tonkotsu Ramen is a must when visiting Sansotei. With intensely flavored pork broth, soft-chewy ramen noodles, cha shu pork belly, and silky medium boiled egg. Such comfort in a bowl!
Give your taste bud a little kick? Go for Spicy Tan Tan Ramen with a spicy, creamy noodle broth that is made from peanut powder, sesame paste, and chili oil.
A spicy ground pork mixture gets stir-fried with Sichuan spicy bean sauce for topping along with greens. You can't say no!
What to order: Tonkotsu Ramen, Spicy Tan Tan Ramen, Shoyu Ramen, Negi Shoga Gyoza
Address: 153 Bank St, Ottawa, ON K1P 5N7
Website | Instagram | Facebook
9. Play Food & Wine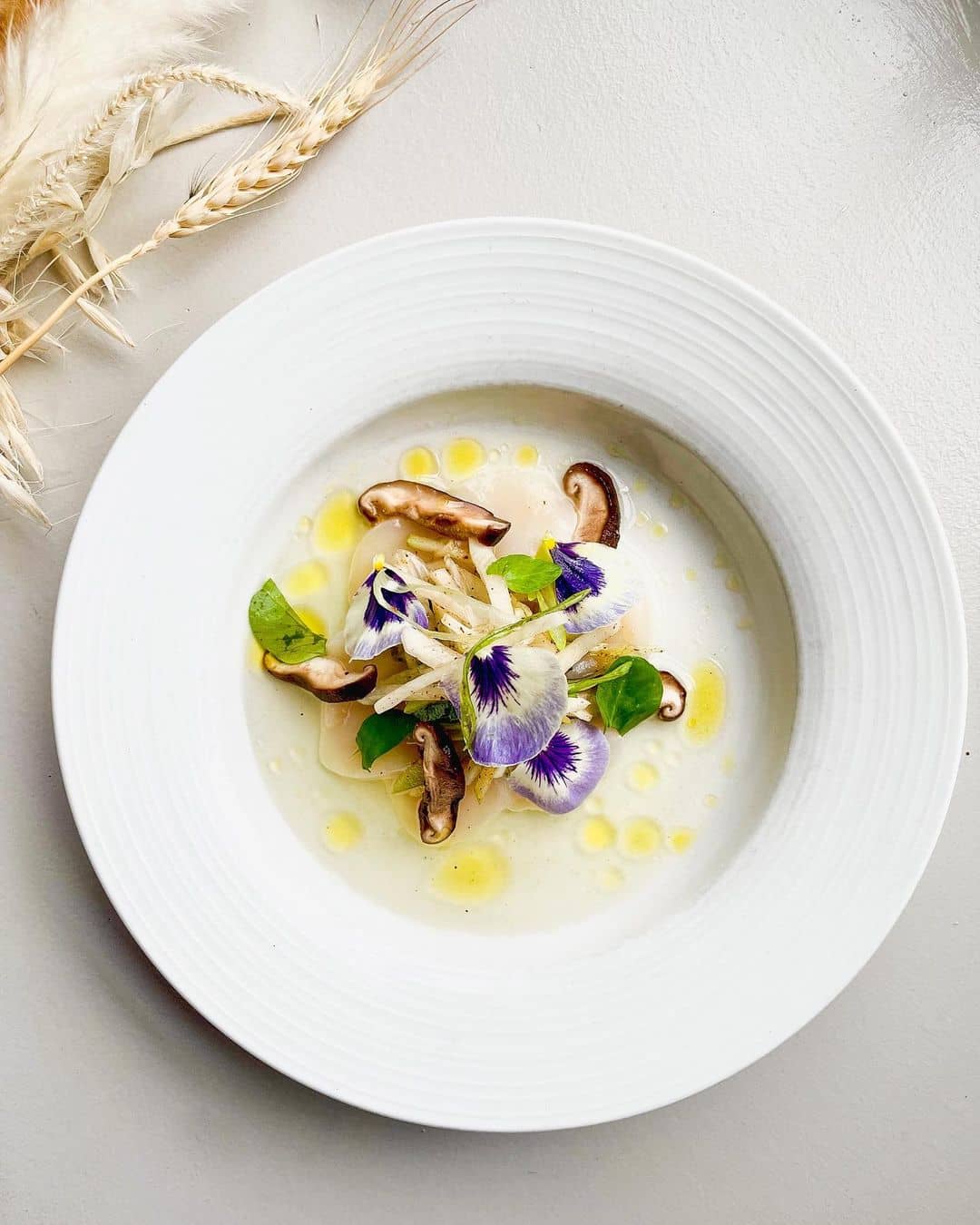 Located in the Byward Market, Play Food & Wine is a modern, open-concept restaurant that offers seasonal small plates and a rotating selection of wines and cheese to pair with.
You'll be able to explore as many different dishes as possible without having to commit to just one main course in a traditional restaurant with their small-plate format.
Come by, sip wine, and enjoy the fare in their cozy dining room or the bustling kitchen bar now!
You are suggested to order at least three small plates for a full meal, so don't hesitate to choose the Smoked Duck Carpaccio, Seared Pork Loin, Soy Marinated Hanger Steak for your next-time visit.
While the duck has a surprising, subtle, wonderful flavor, the seared pork is packed with flavors and comes up with a beautiful golden color, and crispy exterior.
End your meal right with Masala Chai Panna Cotta. Trust us, once you try this elegant, decadent taste with hints of spice and herb, you can never get it out of your head!
What to order: Smoked Duck Carpaccio, Seared Pork Loin, Soy Marinated Hanger Steak, Masala Chai Panna Cotta
Address: 1 York St, Ottawa, ON K1N 5S7
8. Mati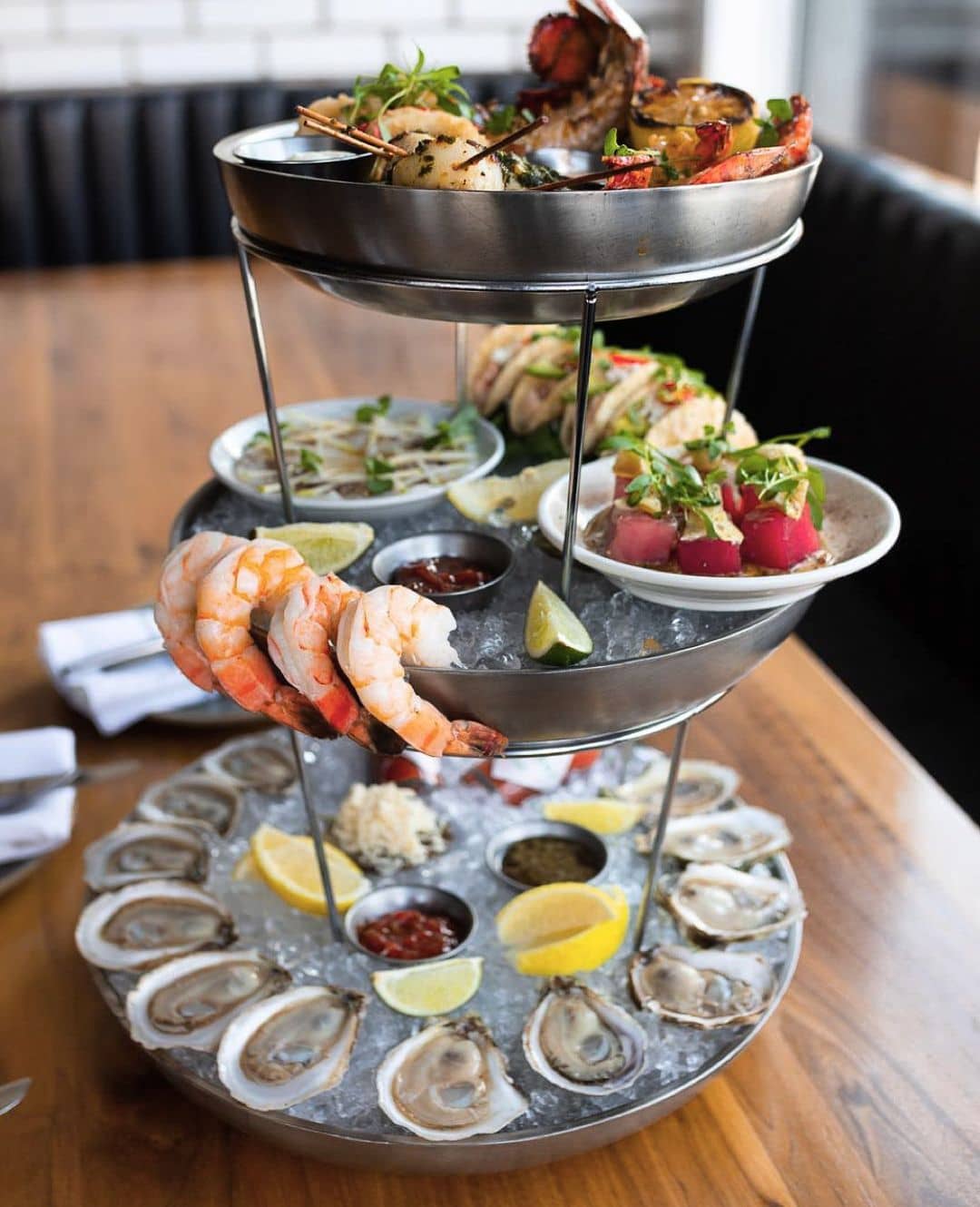 Having been garnering lots of buzzes since 2017, Mati is a Greek-Mediterranean restaurant with a menu that focuses on the charcoal-grilled fare and raw seafood.
Mati has the bearing of contemporary space with a sublime design featuring white quartz, black granite, textured walnut, and gold accents that discerning diners have come to expect.
Once setting foot here, Seafood Tower is decidedly on-trend and a must-try.
Nothing can be better than a double-decker shellfish extravaganza, oysters, Atlantic lobster, shrimp, swordfish Crudo, and an array of sauces and mignonettes. Your palate will be craving more after every piece!
On to the charcoal, you can make a try with Tomahawk Steak. The steaks are dry-aged for 28 days, fired on a wood-burning grill, and finally served with a chimi demi-glaze, herb butter, flavored salts, and accompanied by fingerling potatoes. Smokey, meaty, and juicy bite after bite!
What to order: Seafood Tower, Tomahawk Steak, Roasted Truffle Chicken, Parisian Gnocchi, Tuna Tartare
Address: 428 Preston St, Ottawa, ON K1S 4N2
Website | Instagram | Facebook
7. Brassica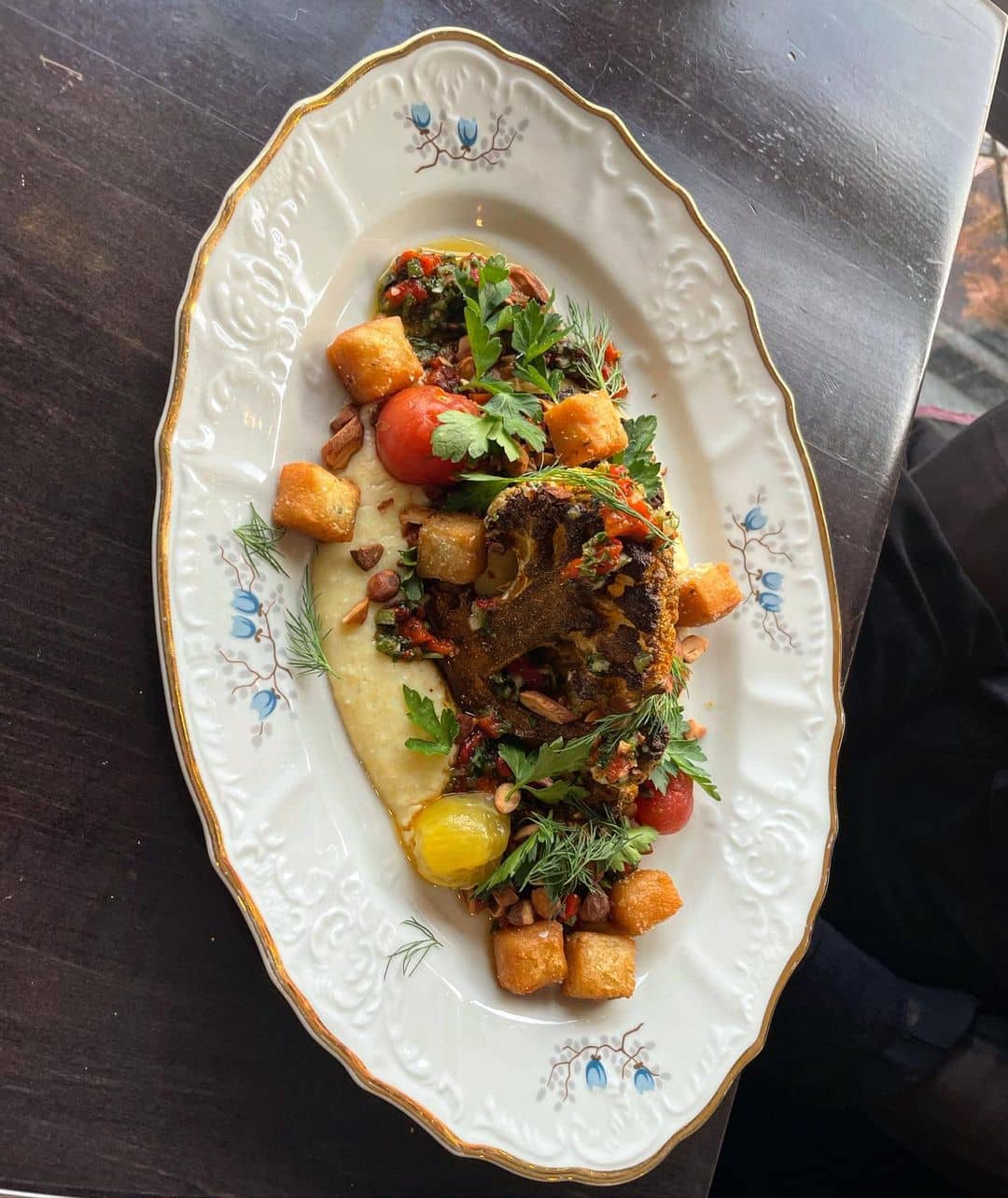 Being a popular contemporary Canadian bistro in town, Brassica welcomes you with plates of bright, vibrant flavors that enhance the beauty of local products.
Come by and immerse yourself in such a nice, cozy atmosphere, surrounded by the dimming light that is way more romantic at night!
Don't hesitate to have the Crispy Shrimp Tacos, this is the reason why people keep revisiting this hidden gem.
Comes with popcorn shrimp, fresh slaw, and tossed in a saucy tomato chile mixture then piled into tortillas with melted cheese, which is bold in flavour, slightly spicy, and wonderfully crispy!
Move on with Duck Rillettes, Maple Roasted Duck Breast, or Flat Iron Steak & Frites they are some of the most amazing culinary magic tricks of all time that can make you burst into tears of happiness! And don't leave without having their Banoffee Pie for dessert, this is phenomenal!
What to order: Crispy Shrimp Tacos, Duck Rillettes, Maple Roasted Duck Breast, Flat Iron Steak & Frites, Banoffee Pie
Address: 309 Richmond Rd, Ottawa, ON K1Z 6X6
Website | Instagram | Facebook
6. Aroma Meze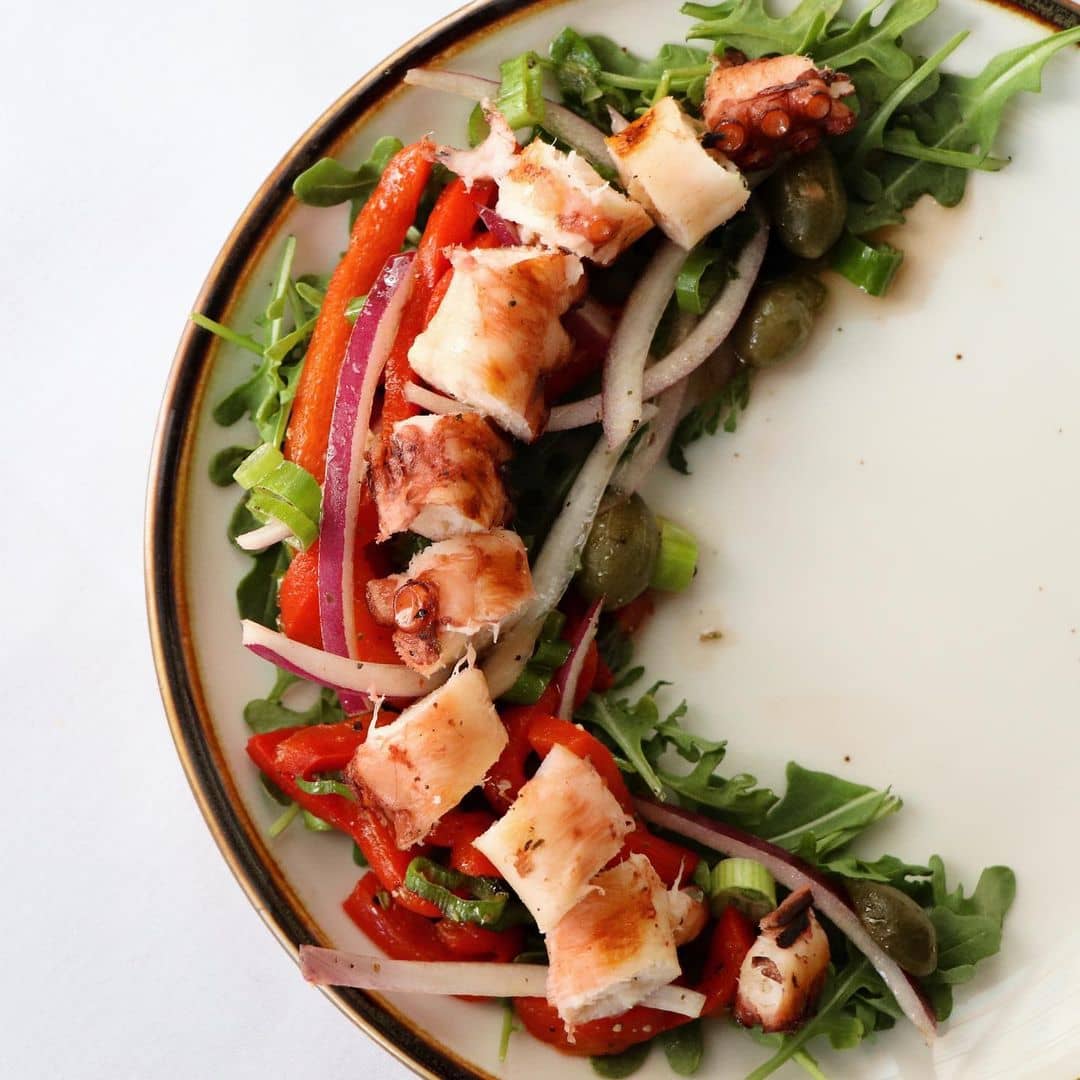 How to enjoy Greek food with style? Drop by Aroma Meze and you will find your answer! Offering a Mediterranean small plate style of eating, you are supposed to order from 3 to 5 dishes for an accomplished meal at Aroma Meze.
Besides Greek staples such as spanakopitakia, octapodaki, and saganaki, there are some unusual offerings such as pulled lamb tacos and kangaroo souvlaki to try. Stunning!
Start with Eggplant Roulade, with eggplant wrapped with spinach and feta, topped with mozzarella, and topped with balsamic reduction, which has a creamy, cheesy texture, and light taste.
It's always so satisfying to start like this!
Don't just stop there, go on with the Smoked Salmon Crisp, Octapodaki, and Pulled Lamb Tacos.
While the salmon is light and balanced in both flavor and texture, the octopus is way bolder with hints of smoke, and herbs that can pair perfectly with a bottle of red wine!
What to order: Eggplant Roulade, Smoked Salmon Crisp, Octapodaki, Pulled Lamb Tacos, Shrimp Gnocchi
Address: 239 Nepean St, Ottawa, ON K2P 0B7
Website | Instagram | Facebook
5. North & Navy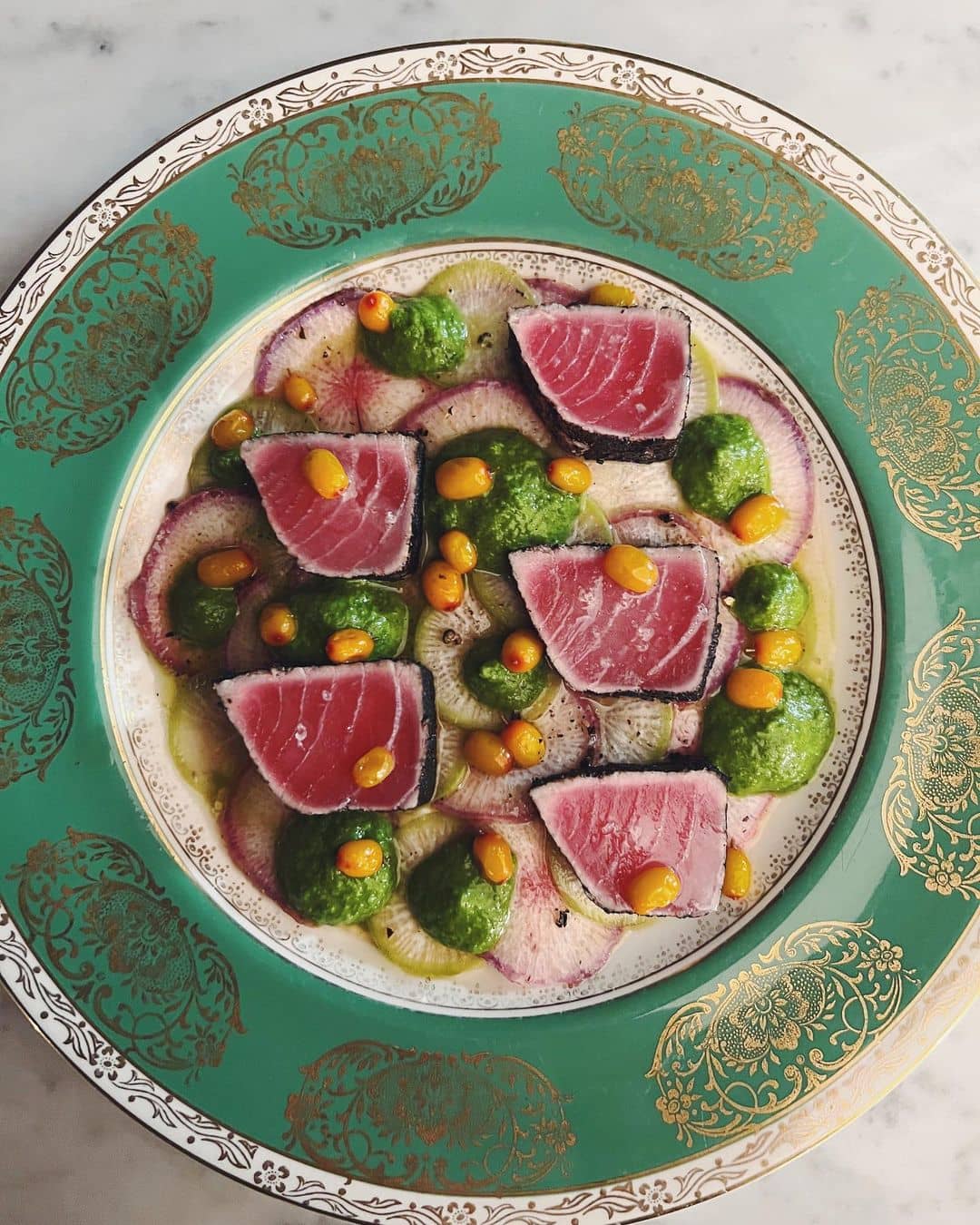 If you are looking for good Italian cuisine in Ottawa, North & Navy on Nepean St is where you want to head to!
Serving dishes influenced by the Italian classics, especially from Venice and Nothern Italy, North & Navy also serve finely crafted bar snacks, pasta, and salads that are sure to please your taste buds.
Since Scallop Crudo, Ricotta Gnocchi, and Spaghetti Grano Arso are the stars of the menu, we bet you might want to try these.
The Scallop Crudo comes with thinly sliced raw scallops topped with extra-virgin olive oil, lemon juice, and a sprinkle of red pepper, which is basic and fresh but tasty enough to light up your palate.
While the Ricotta Gnocchi is covered with delicious, cheesy mozzarella-tomato sauce, Spaghetti Grano Arso is nutty, smoky, and a bit spicy from star anises and onions. Finish it up with their famous Parsnip Cake & Walnut Buttercream, heavenly heaven!
What to order: Scallop Crudo, Beet Carpaccio, Ricotta Gnocchi, Spaghetti Grano Arso, Duck Confit, Parsnip Cake & Walnut Buttercream
Address: 226 Nepean St, Ottawa, ON K2P 0B8
Website | Instagram | Facebook
4. Sidedoor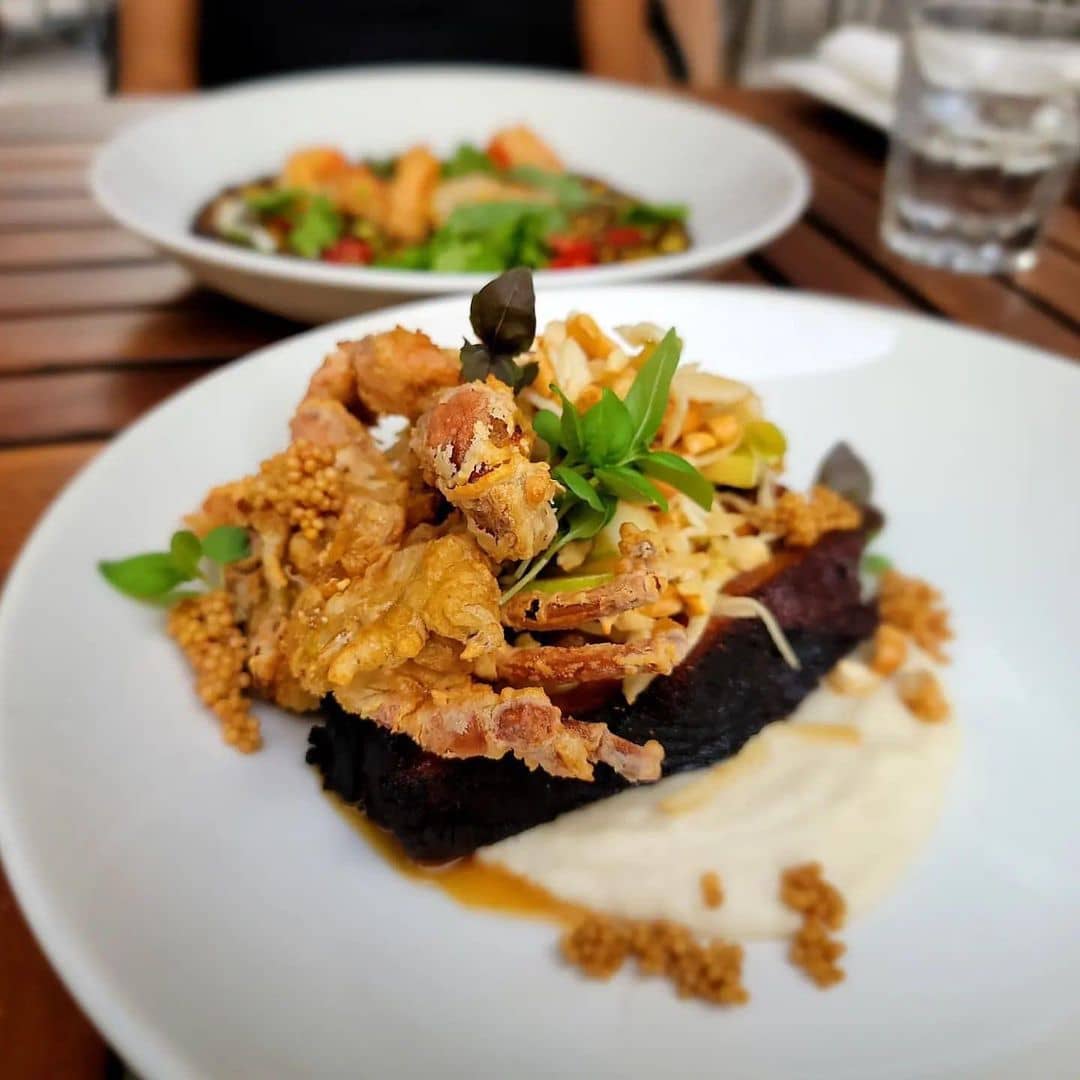 Shout out to all the street food lovers, this is where you belong to! Inspired by the street food of Southeast Asia, here at Sidedoor, you're going to experience the same spirit of street food but with a whole new level of aromas and tastes.
Step inside the cozy stone-walled space and let Sidedoor seduces you with their tacos, dumplings, seafood platter, and more!
If you're into spicy, don't miss the Green Papaya Salad, which is fresh, crunchy, and a little tart with an air of sweetness. We are sure this Thailand famous dish can tease your taste buds! The salad can pair perfectly with Vietnamese Pancakes, which are crispy, fatty, and stuffed with deliciousness.
You can also give yourself a try with the bursting-with-flavors Crispy Duck Tacos, or the mouth-watering Pork Carnitas. Believe us, once you try tacos and carnitas at Sidedoor, you'll never want to try them elsewhere!
What to order: Pork Carnitas, Crispy Duck Tacos, Green Papaya Salad, Vietnamese Pancake, Gong Bao Chicken, Coconut Fritter.
Address: 18b York St, Ottawa, ON K1N 5T5
Website | Instagram | Facebook
3. Riviera Ottawa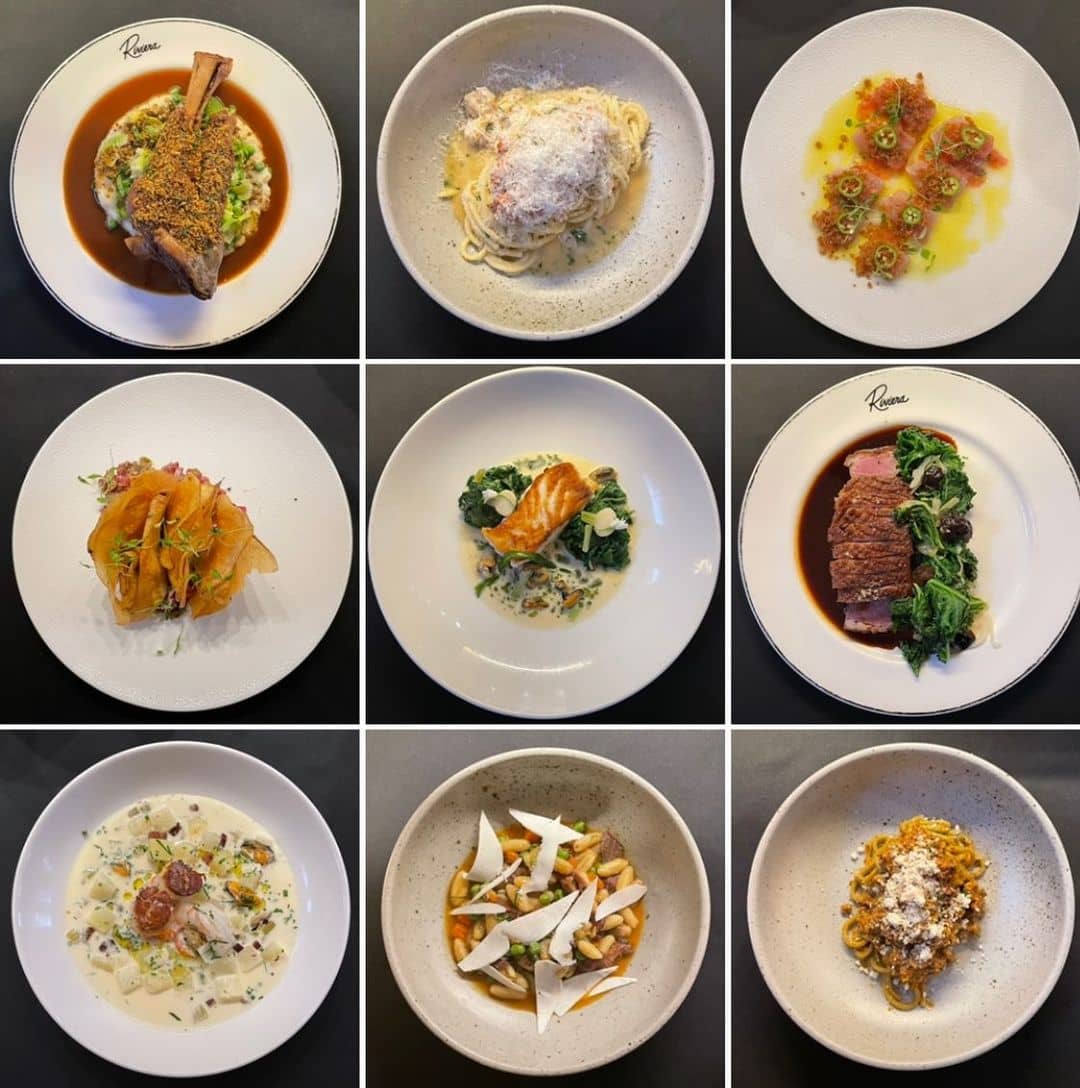 Housed in a heritage bank building, Riviera is considered the most stylish of Ottawa's restaurants when taking inspiration from the art deco retro vibe, surrounded by magnificent interiors and dimming lights, which is perfect for a fancy date night.
Serving cuisine that emphasizes local flavours, Riviera is a big favorite of Ottawans without a doubt.
Settle down with Lobster Spaghetti, Braised Lamb Shank, and Steak Frites. Those are some of the most recommended when you're coming to Riviera.
The spaghetti comes up with delicious lobster meat that tastes like heaven when goes very well with the garlic-based sauce; while the Braised Lamb Shank is meltingly tender and cooked perfectly in a rich red wine sauce.
Don't go home yet, have some desserts, shall we? Head for Chocolate & Peanut Butter Pie if you love chocolate crumb crust, creamy filling with a big peanut butter taste.
Or the light, bright-tasting Lavender Lemon Pie that looks too fluffy and beautiful to be true!
What to order: Lobster Spaghetti, Braised Lamb Shank, Steak Frites, Lamb Cavatelli, Chocolate & Peanut Butter Pie, Lemon Pie with Lavender Meringue
Address: 62 Sparks St., Ottawa, ON K1P 5A5
Website | Instagram | Facebook
2. Restaurant e18hteen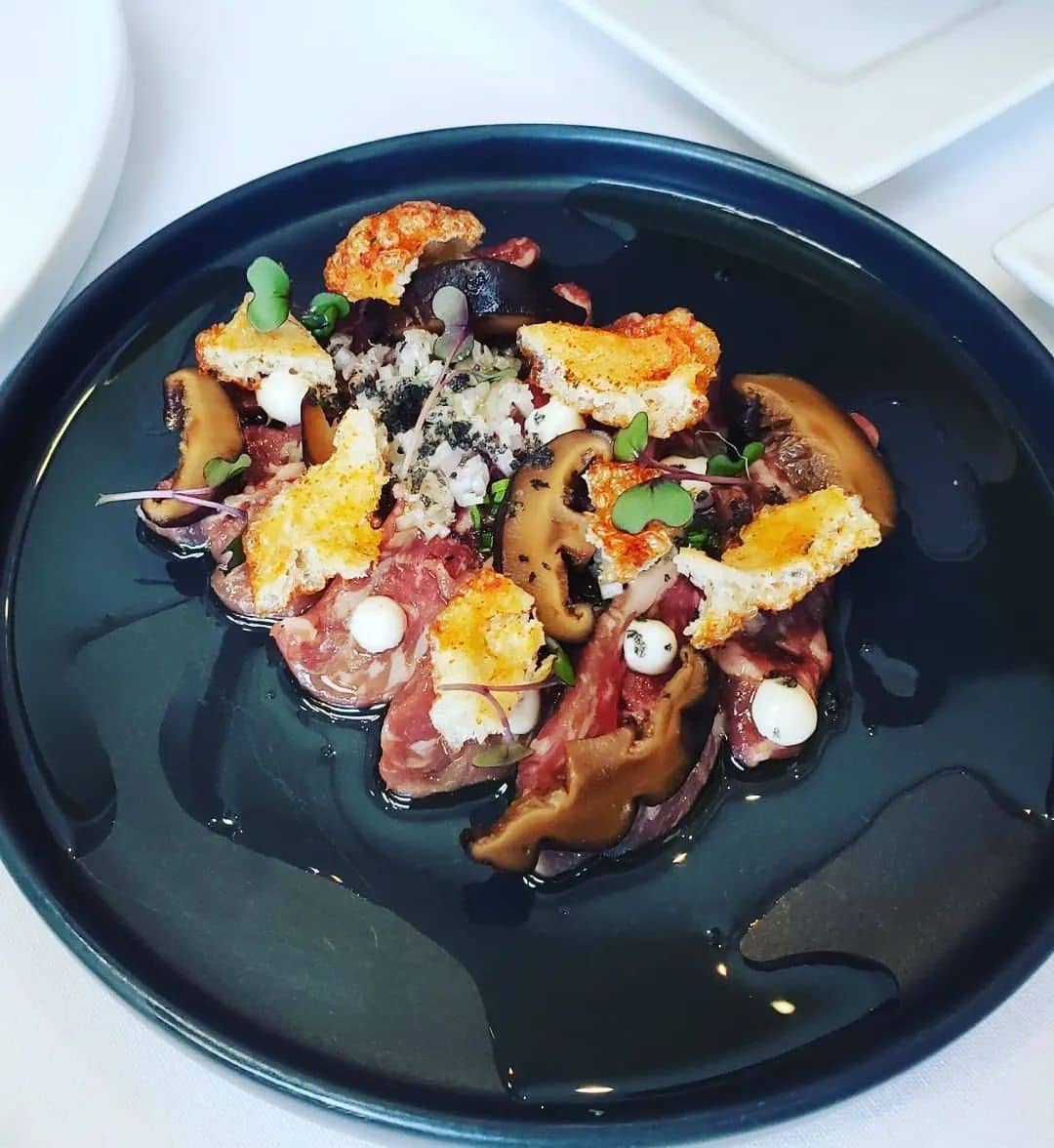 Having been the locals' favorite since 2001, Restaurant E18hteen is a contemporary fine dining restaurant that offers traditional French cuisine with seasonal Canadian influences, along with a sophisticated and extensive wine selection!
Pay a visit to this beautiful, hidden restaurant in a heritage stone building in the ByWard Market neighborhood and get seduced.
​It's always a good idea to have their Miso Glazed Black Cod, Steak Tartare, Wagyu Carpaccio, and Lobster Gnocchi.
They will never let you down. The black cod fillets come up pretty tender, moist, and surprisingly tasty, the steak tartare is finely seasoned with a piquant flavor due to red peppers, mustard, and onions added in.
Lobster Gnocchi is top-notch, to be honest. Combining delicious potato gnocchi with a hint of smooth goat cheese in a flavorful, creamy lobster sauce, you can tell this dish is incredibly tasty right away!
What to order: Miso Glazed Black Cod, Steak Tartare, Wagyu Carpaccio, Lobster Gnocchi
Address: 18 York St, Ottawa, ON K1N 5T5
Website | Instagram | Facebook
1. The Belmont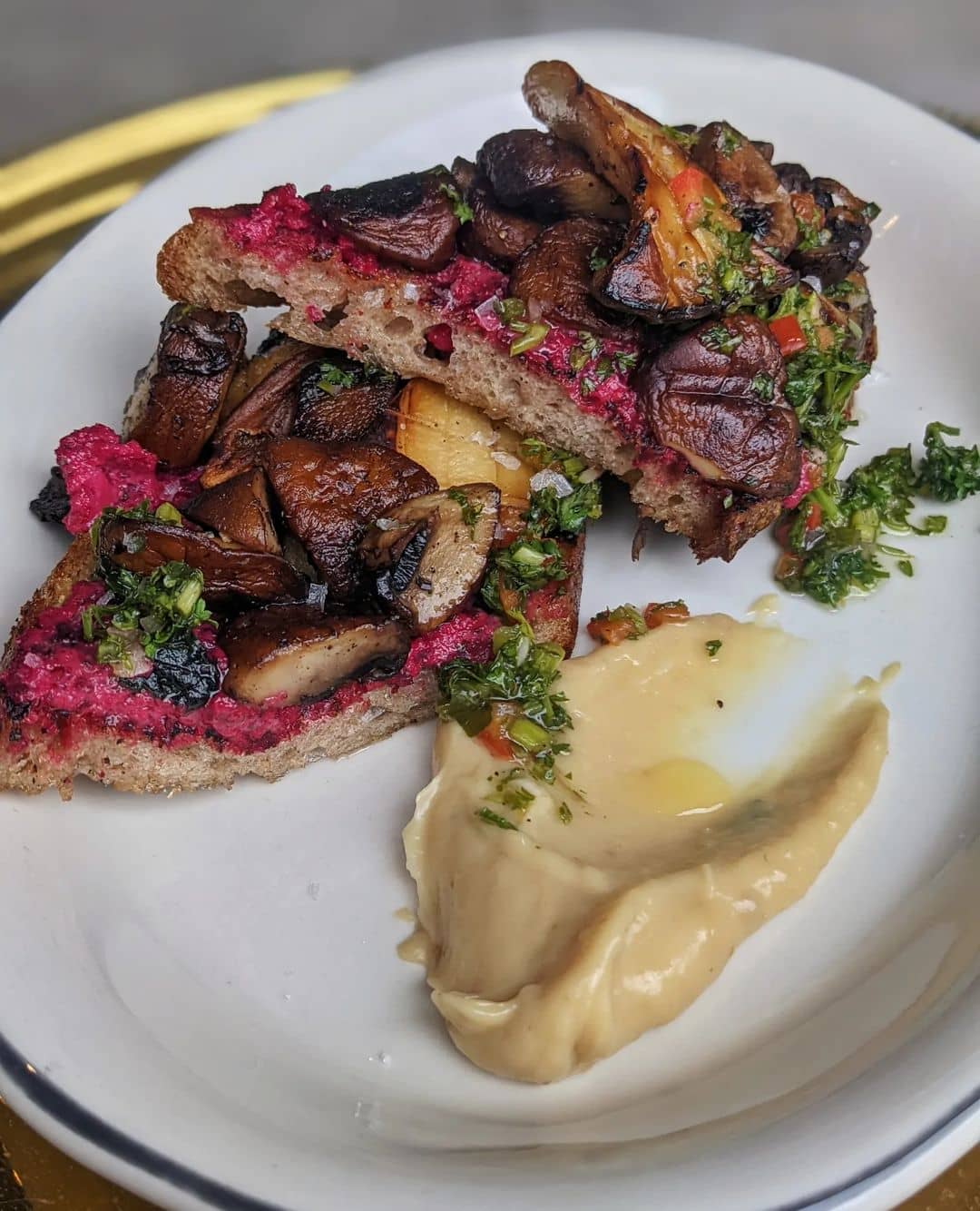 Located in Old Ottawa South, The Belmont has been a popular place for the locals to hang out with a cottage-chic vibe, casual food, and comfortable settings.
Expect to try some of the most basic but classic dishes, from brunch to dinner! Despite the simplicity, The Belmont knows how to surprise us by creatively recreating dishes with local ingredients.
Don't hesitate to have yourself their famous Frini Doubles which come up with Bara bread, chickpea curry, and housemade Peppa sauce, you can choose to add some roasted pork to see truly see the flavor explode!
Or you can try the Piri Piri Chicken with a spicy kick!
In case you're coming for brunch, the Tuna Nicoise with ahi sashimi, deviled egg, and fingerling potatoes is a must-try; or the Steak & Eggs which is no less mouth-watering.
Don't hesitate to grab a glass of fresh beer to swallow them all down!
What to order: Steak & Eggs, Frini Doubles, Piri Piri Chicken, Tuna Crudo, Mushroom Fondue
Address: 1169 Bank St, Ottawa, ON K1S 3X7
Website | Instagram | Facebook
Among thousands of choices, we hope you can still spot some favorites and will have a great eating experience on the next trip to Ottawa. Prepare yourself for the next ride to Montreal, and keep updated with the best Montreal restaurants to dine at!
How We Create Our "Best" Lists
All Noms Magazine's "best" lists are created using multiple factors and signals to help readers find the best restaurants, things to do, and places to stay at. Some of these factors and signs include personal experiences, correspondence with locals, and compiling experiences from review sites.
Each list is also created to be balanced (in terms of price, cuisine type, ambiance, and more) as possible. This means that the lists are not specifically created in ranking order. You should be comfortable picking from any of the spots on the list and generally have a good time. But of course, YMMV (your mileage may vary) and everyone may have different experiences/palates.