Stanley Park is usually the first name that springs to your mind when someone mentions Vancouver's parks and gardens. This world-famous site has been making global headlines as a top-tier choice for passionate bikers and culture-vultures. But is it the only thing that Vancouver has to offer? With 230 municipal local parks, Vancouver is consistently ranked top as a nature-friendly destination in Canada.
Encompassing 11% of the city's footprint, these natural parks appear in distinctive characters and styles to bring you a fun outdoor leisure. No matter if you're a sporty type seeking a scenic hiking trail, plan a picnic with your kids, enjoying a sun-lit meal on a patio, or simply take your dogs out for a wild run, there's always something that fits the bill. If you're looking for an access to untamed nature, read on to reveal the nine best parks and gardens in Vancouver to embrace the sunny days!
1. Van Dusen Botanical Garden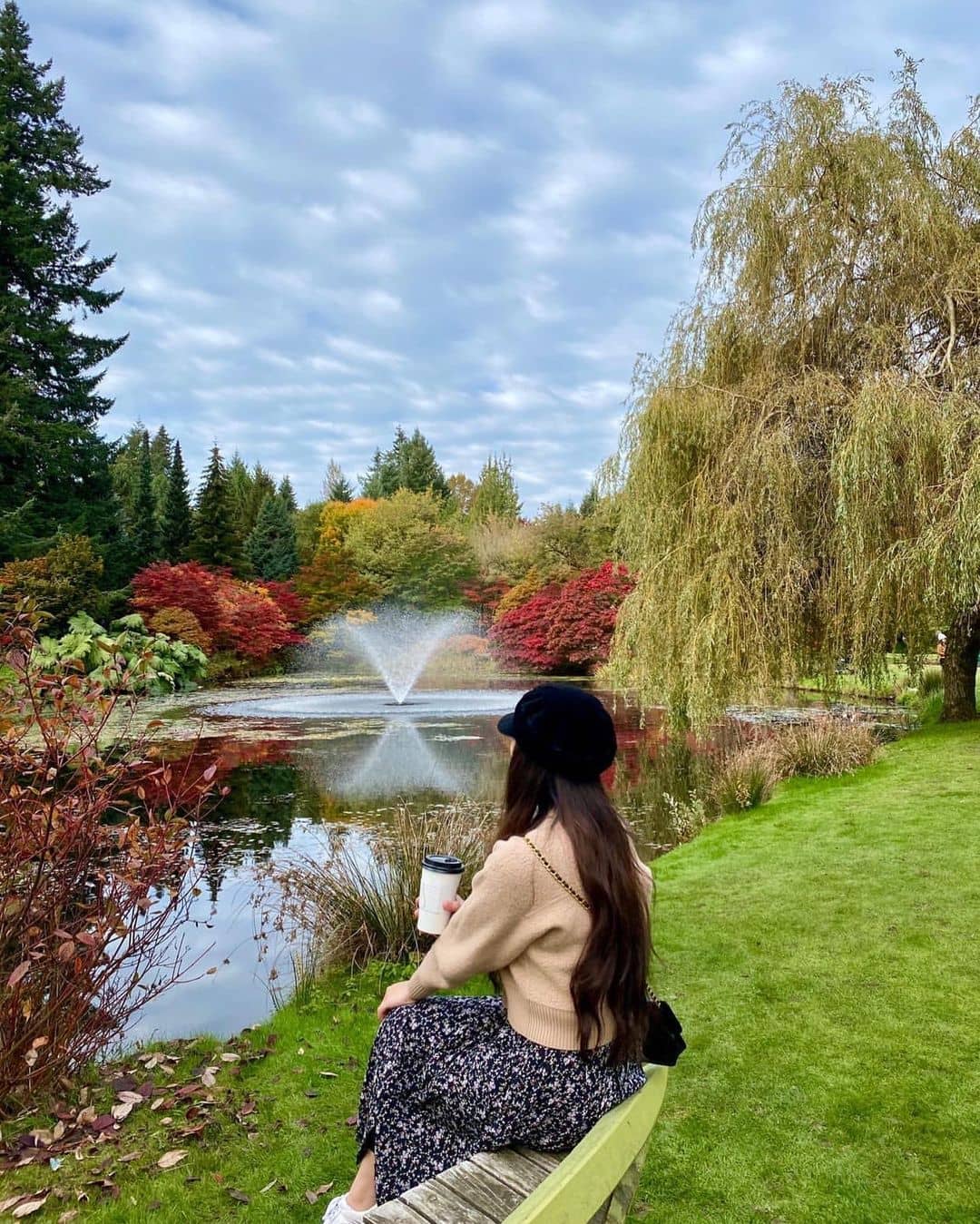 More than just a beautiful layout, VanDusen Botanical Garden houses an extensive collection of 7500 flora species that are stunningly arranged throughout 55 acres. Going strong for more than half a century, VanDusen has been pulling in both outlanders and locals with its iconic Elizabethan hedge maze, a photogenic path shaded by yellow laburnum blossoms, and a mecca of colorful flowers taking turn to bloom in each season. If Spring comes along with elegant Japanese cherry blossoms, then expect summer to bring in delicate roses by the meadow hills.
One of the highlights is the LEED Platinum Visitor Centre ranked as the most sustainable building of the year in 2014. Rather than just a plain sight, VanDusen Botanical Garden is heavy on kid-friendly attractions and activities. Take a look at the beehives and the carnivorous plants before making your way to the library catered to passionate home gardeners to make sure you won't overlook any interest!
Address: 5251 Oak St, Vancouver, BC V6M 4H1.
Website | Facebook | Instagram
2. UBC Nitobe Memorial Garden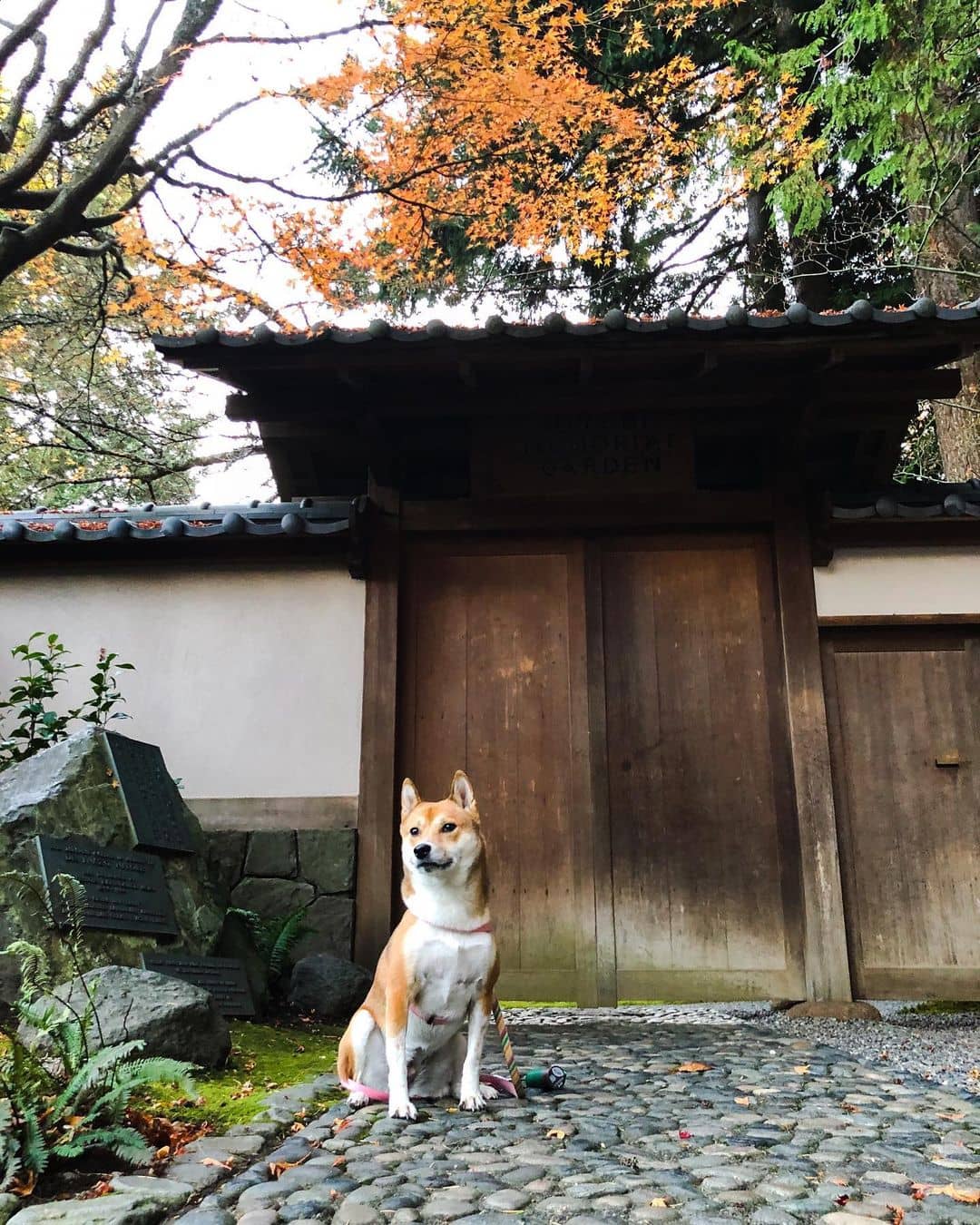 Being a lesser-known landmark doesn't hide Nitobe Memorial Garden from tourists' radar. The garden is gradually winning back its reputation thanks to the authenticity of a true Japanese garden. With a short leisurely stroll around the garden, you will be taken to the world of magic and get lost in time by the beautifully manicured trees and shrubs.
Nitobe Garden is a green oasis nestled within the bustling UBC campus with every corner being a photographer's dream. The art of horticulture in this very park is taken to a whole new level as every plant, rolling moss, hill, Japanese lantern and water ideally reflect the symbolic presentation of nature. The entire garden shows a deep respect to the balance of masculine and feminine forces.
Don't limit yourself to a simple walk only! Take this chance to visit the Tea House and Stroll Garden, which is voted as the top five best Japanese Gardens across North America! And if you're dropping over during summer, make sure to join the traditional Tea Ceremony hosted from May to September!
Address: 1895 Lower Mall, Vancouver, BC V6T 1Z4.
Website | Facebook | Instagram
3. Dr. Sun Yat-Sen Classical Chinese Garden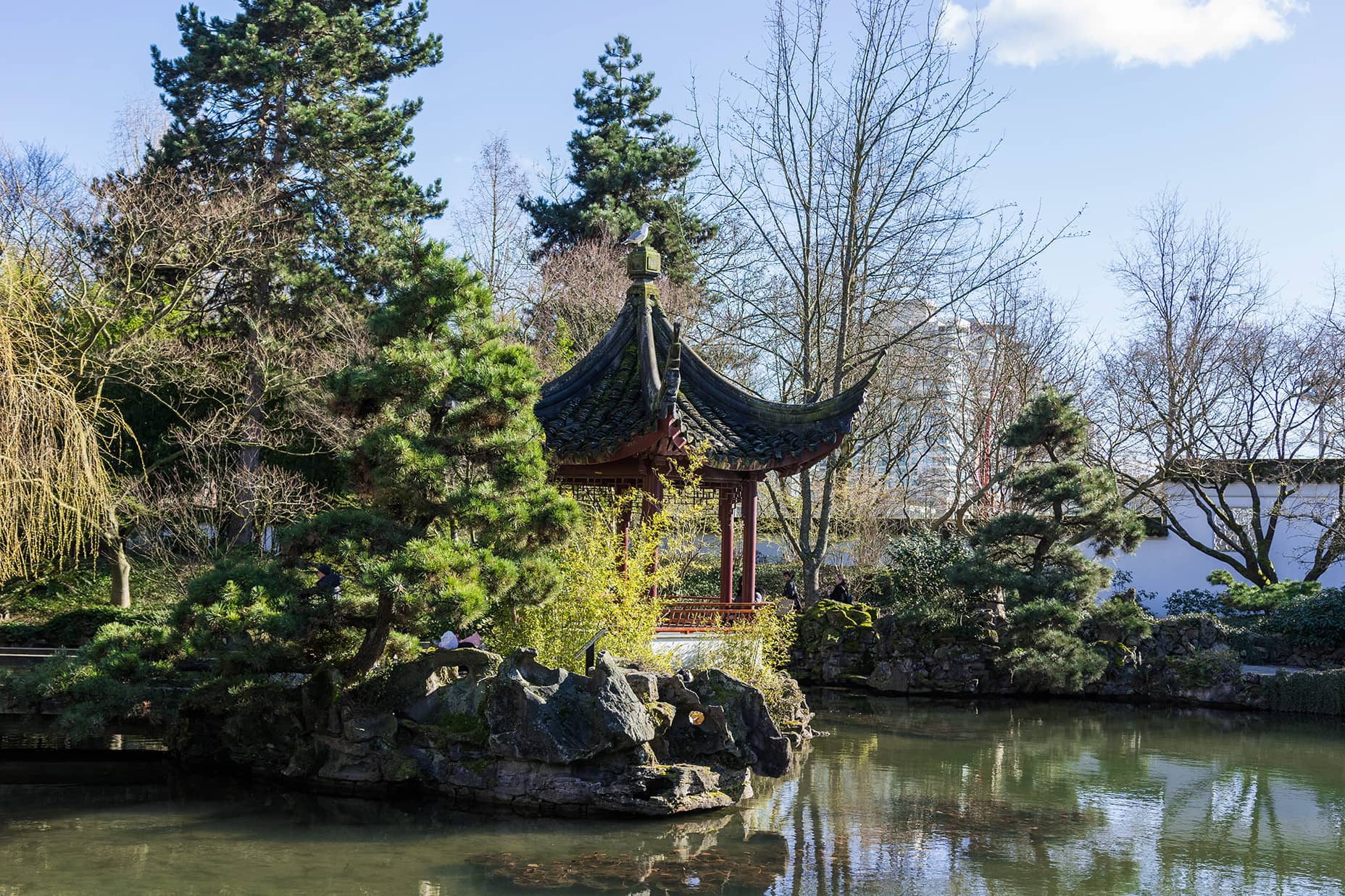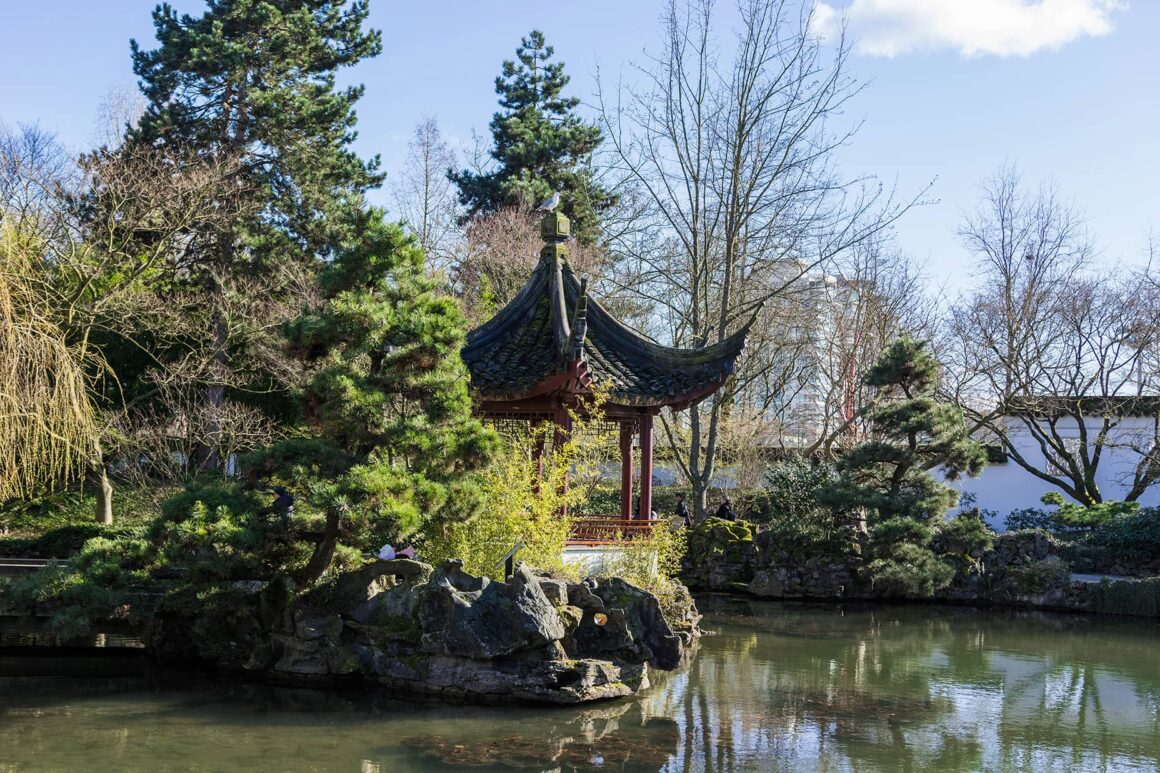 Emerging on the edge of Vancouver's Chinatown is Dr. Sun Yat-Sen Classical Chinese Garden, an island of serenity that lives up to a meditation or a short hideout from the sprawling streets. As one of the most talked-about nature spaces in town, Dr. Sun Yat-Sen Classical Chinese Garden introduces a typical model of the Ming-era scholar's garden.
The scene is beautiful all year round with vivid colors showing constant flux. Striking a stark contrast against the jungle of concrete on the outside, this park brings in a calm setting with a wide diversity of flowers taking turn to bloom. As the summer sunlight pierces through the plants, walk around the Jade Water Pavilion and the quaint sculptures of Taihu rocks to embrace its painterly views!
Address: 578 Carrall St, Vancouver, BC V6B 5K2.
Website | Facebook | Instagram
4. Stanley Park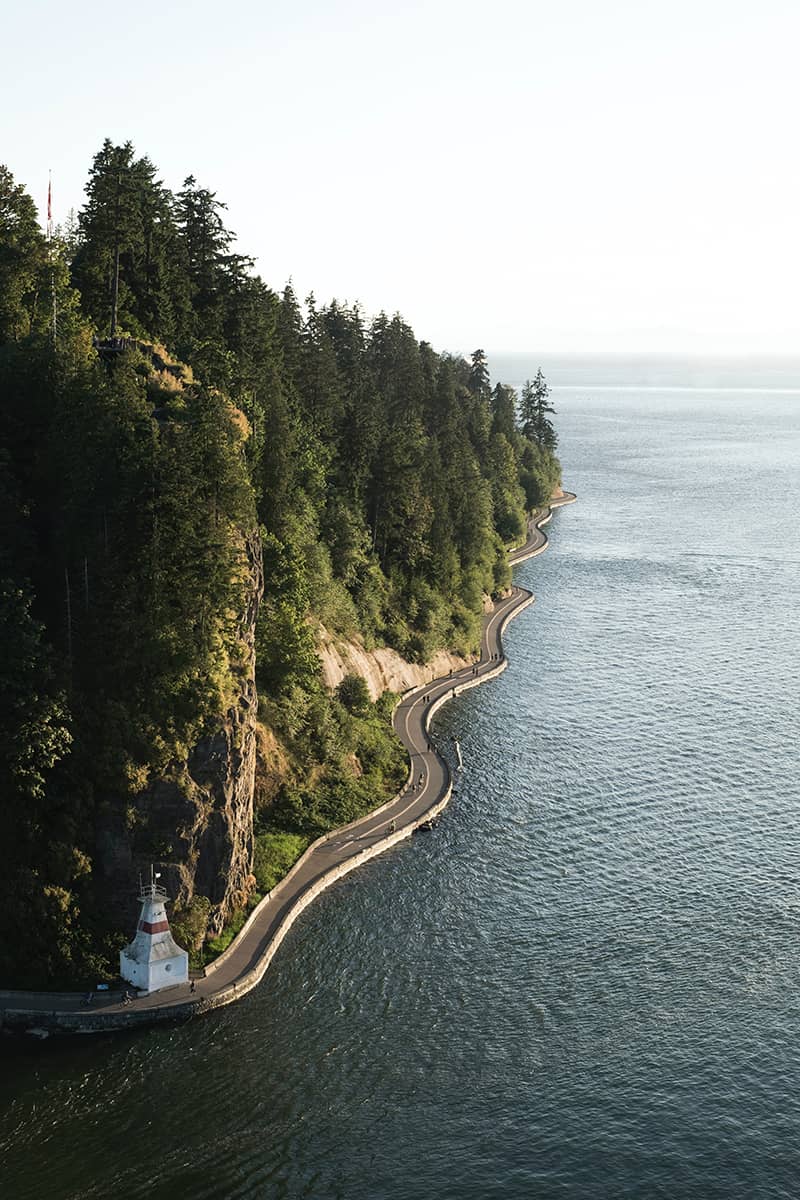 Do you know that Stanley Park is actually larger than New York City's Central Park? Yes, you've heard it right! Stanley Park can be seen as the most sought-after outdoor space in Vancouver that takes you a good one day to fully explore.
It encompasses over 1000 acres of land on the edge of the city, providing a multitude of activities to enjoy during summer. A deserted rainforest cuddled by the mulch-packed seawall is where you can hop on a bike or take a long jog every morning to admire the bay. Stand from the Prospect Point after a hike for an absolute vista of the city's skyline.
If you're coming with kids, let them stroll around the Vancouver Aquarium for a jaw-dropping discovery of the Pacific sea life! Otherwise, the horse-drawn carriage tour and a miniature train ride are other big hits to the kids! Meanwhile, history buffs should not miss out on the Totem Poles to learn about the First Nations! All in all, Stanley Park is a perfect appeal if you want to take in the best beauty of Vancouver's fusion of natural and urban worlds.
Address: Vancouver, BC V6G 1Z4.
5. Queen Elizabeth Park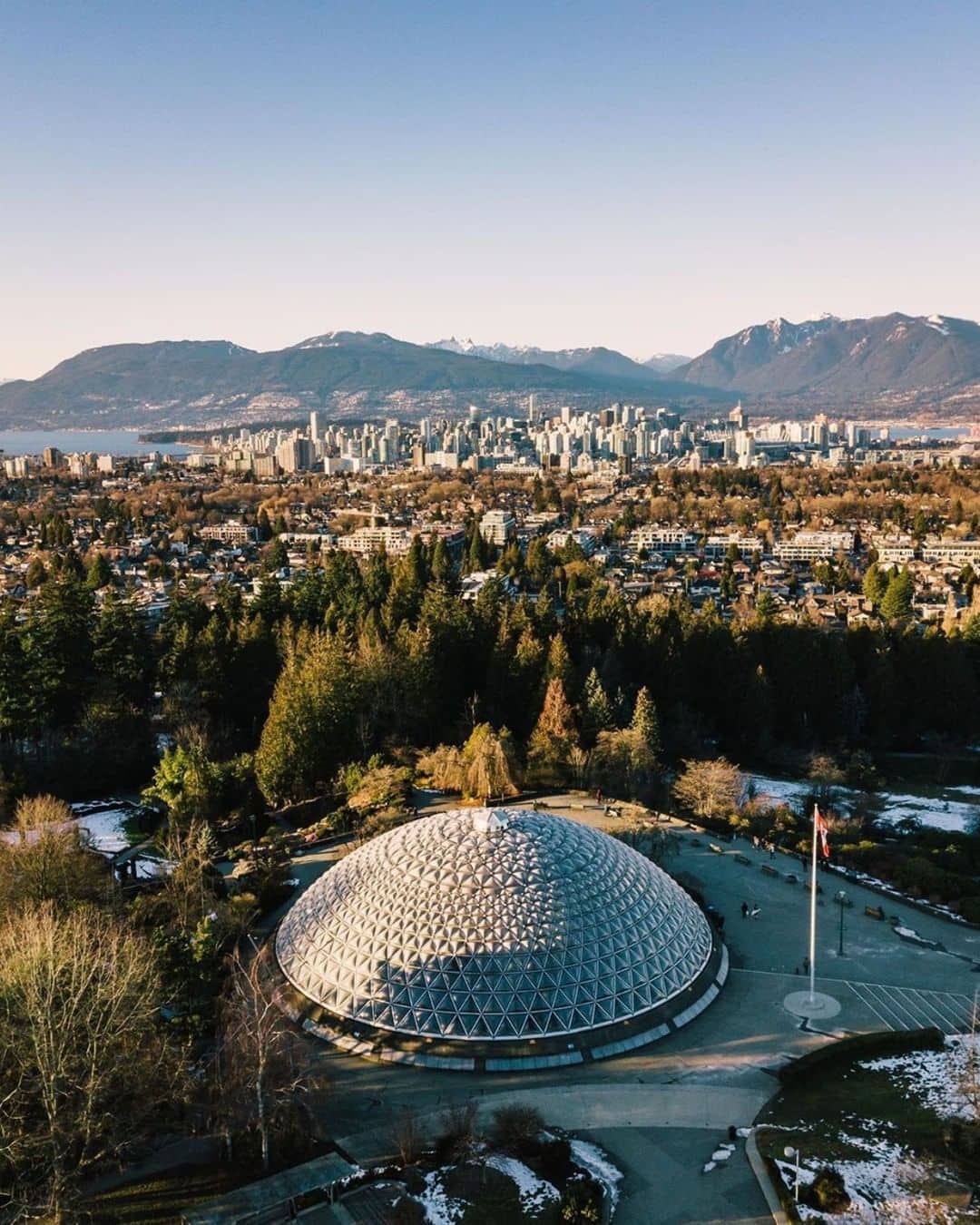 Known as the second most popular outdoor space in Vancouver after Stanley Park, Queen Elizabeth is a true charmer when it comes to the art of gardening and outdoor leisure. Sitting on the pinnacle of Vancouver, Queen Elizabeth Park offers the most scenic vista towards the North Shore Mountains and beyond. 
The park introduces a typical arrangement of English gardens with a mecca of roughly 1500 native and exotic trees. The limelight of this gigantic greenish space comes from the glass-dorm Bloedel Conservatory which houses over 120 exotic birds freely flying above a vast blanket of tropical plants underneath.
The meticulous terraced hillsides by a sunken garden make this park such an enjoyable place to unwind. Take this chance to dine out at the Seasons in the Park restaurant, get yourself a grass fed rack of lamb, and enjoy the lovely scene of the distant skyline!
Address: 4600 Cambie St, Vancouver, BC V5Z 2Z1.
6. Capilano Suspension Bridge Park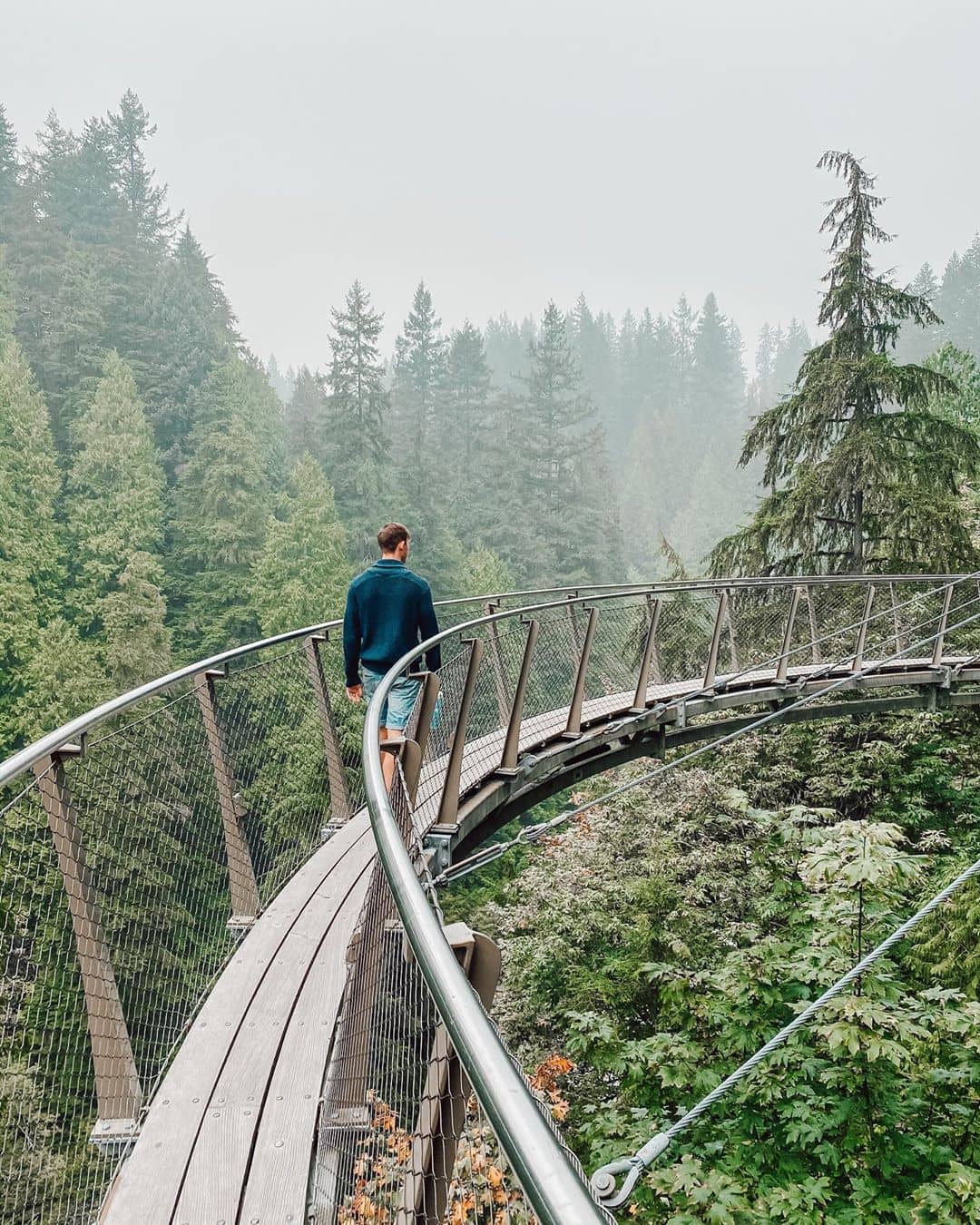 Rain or shine, you will see droves of visitors walking the suspension bridge hovering at 230 feet in the air. Yes, the park is a big hit for thrill-seekers and if you're constantly put off by the mere thought of walking a suspension bridge, you may give it a pass! Otherwise, the Capilano suspension bridge is a rewarding experience with a beautiful view over the rainforest around.
Apart from the bridge itself, you can check out some other high-level offerings such as the 100-feet-high Treetops Adventure or the glass-flooring narrow walkways of Cliffwalk. These suspended paths are the greatest magnetic field that can bring you a glorious "squirrel's eye view" of the landscape. If you're coming with kids, make sure to check out the Story Center for an interesting insight into this area. Last but not least, Canyon Lights is definitely a big draw during Christmas where you can pick up some photo ops for an enchanting Instagram feed!
Address: 3735 Capilano Rd, North Vancouver, BC V7R 4J1.
Website | Facebook | Instagram
7. Lynn Canyon Park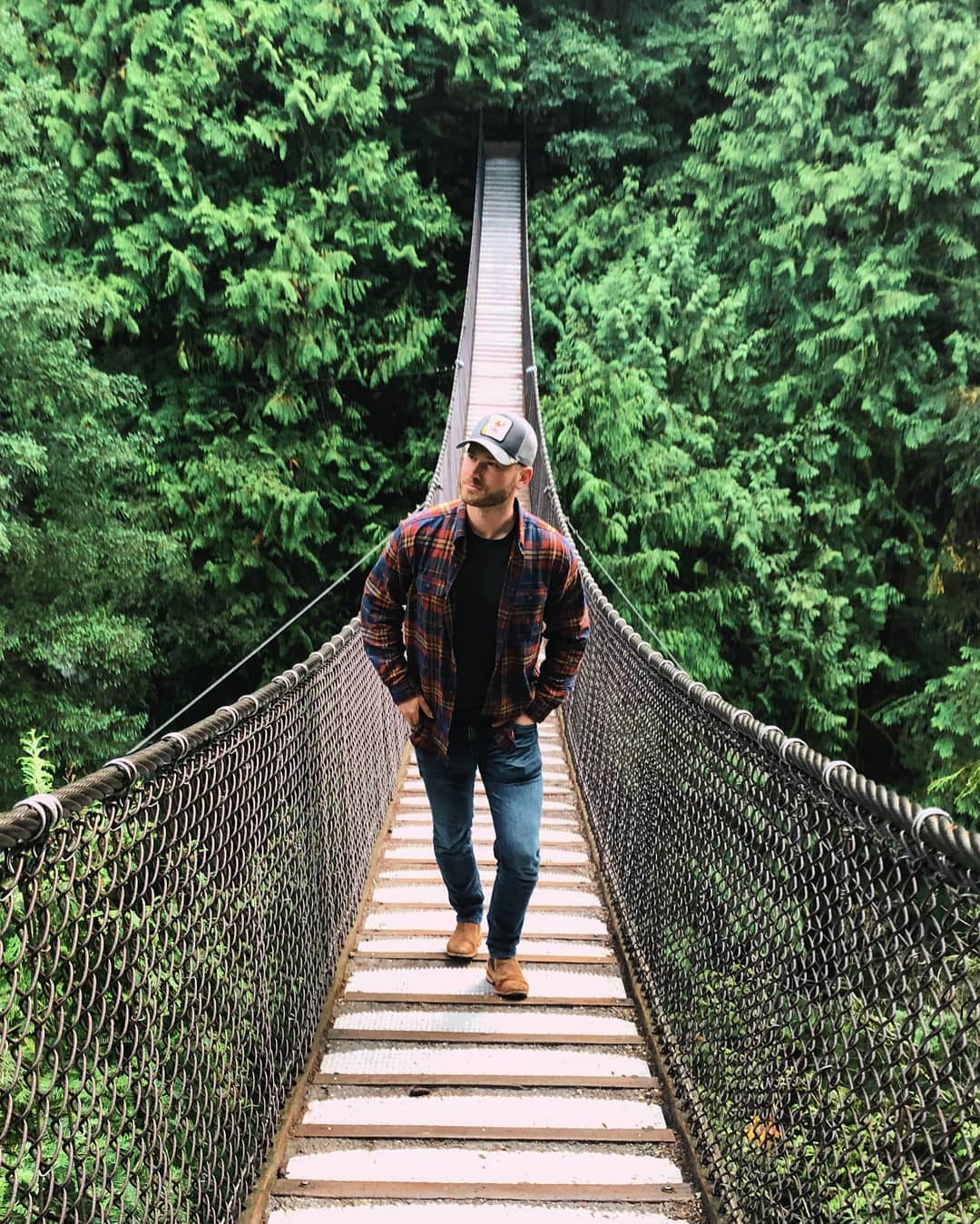 A quick 25-minute drive from Vancouver's downtown core leads you to Lynn Canyon Park. Without a high tourist profile, Lynn Canyon Park is such a hit for the locals with its iconic suspension bridge, soaring waterfalls, and a hidden natural swimming pool.
The whole park is filled with century-old trees nestled along the churning waters that can be observed from the suspension bridge. Stretching over 150 feet off the ground, Lynn Canyon Suspension Bridge floats in the air and is cuddled by the gigantic trees, providing a mesmerizing vista over the surrounding forest.
Within just a few steps further from the bridge, the Twin Falls appear with the medium-pitch sound of waters sneaking through the smooth-shaven rocks. A trip to Lynn Canyon Park is never complete without a wild plunge in the 30 Foot Pool hole, so make sure you won't miss it out!
Address: 3690 Park Rd, North Vancouver, BC V7J 3K2.
8. Pacific Spirit Regional Park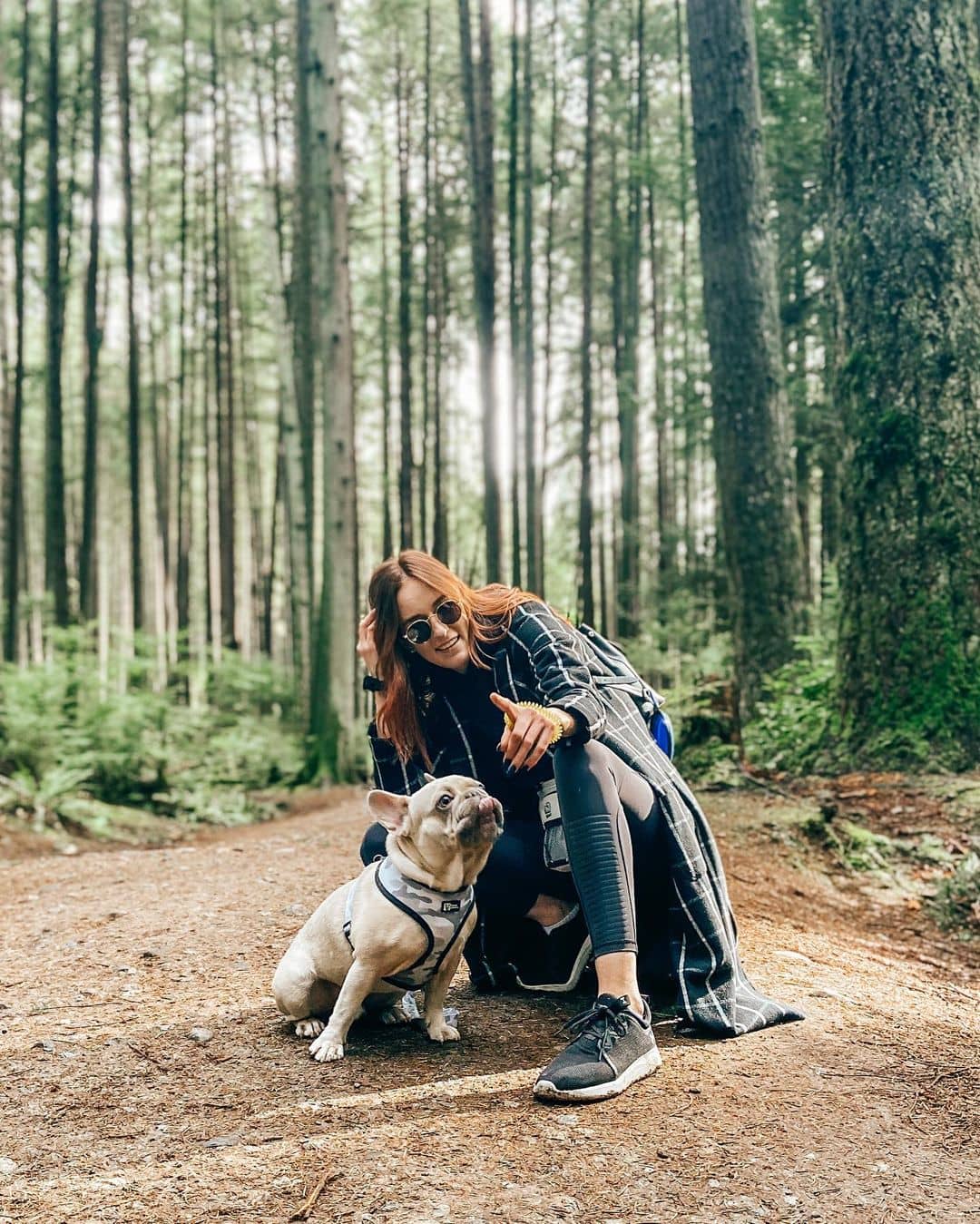 This park is definitely the limelight for local hikers as there are more than 50 miles of trails to be found within 2000 acres of wilderness. A long walk into the park and you'll soon forget that you're in the heart of the city! The Pacific Spirit Regional Park is covered with Douglas fir–forested lands which give you lots of breathing and a serene setting for the hikes.
Most of these hikes are nestled by the Georgia Straight, clearly marked with instruction signs, and come with little elevation gain. This is one of the best dog-friendly hikes in Vancouver with 22 miles of the sections made for bikes and horses. 
Hiking is not the only leisure pursuit this park has to offer! If you're a beach lover, don't hesitate to hit the Wreck Beach nearby and explore this famous "nude beach" in the city! 
Address: 5495 Chancellor Blvd, Vancouver, BC V6T 1E4.
9. Vanier Park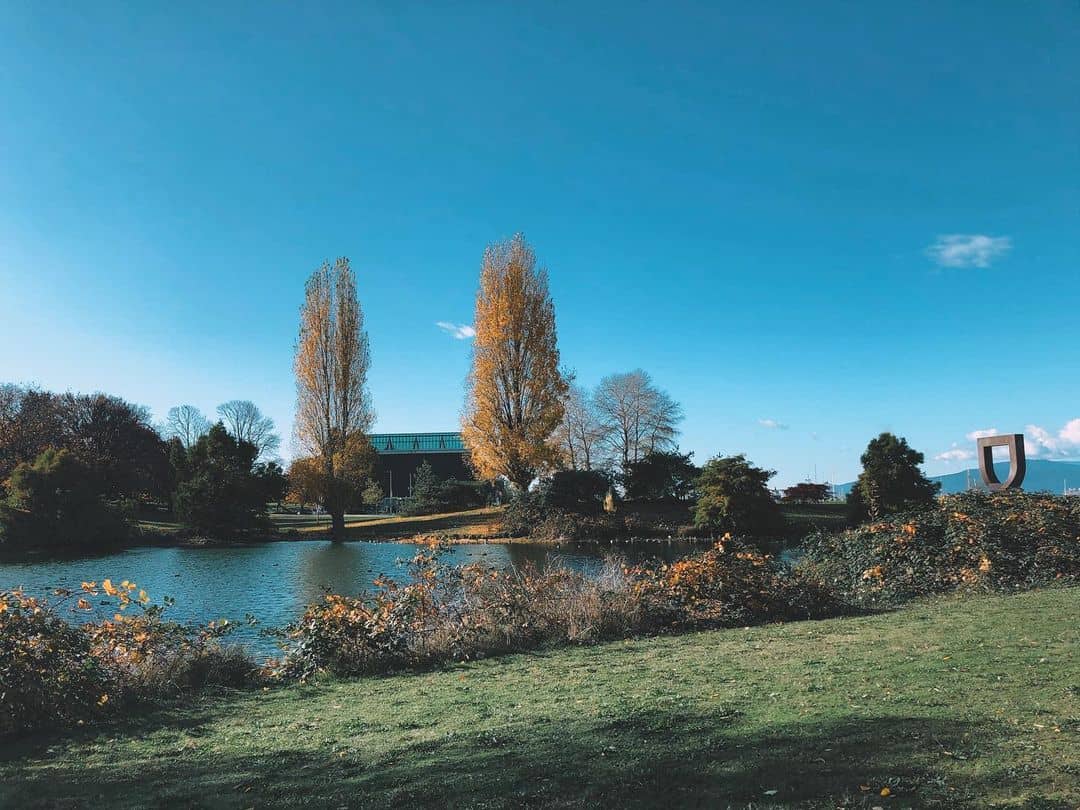 Are you looking for a great way to admire Vancouver's beauty like no one else? More like an off-the-radar destination, Vanier Park provides a hidden gem to enjoy the great views over Vancouver's West End. There are gravel walking trails, squirrels running free, and the ground is covered in snow while the water is cast with glittering rays every winter. 
Little do you know that the park is dotted with four famous attractions in town, which include the H.R. MacMillan Space Sciences Centre, City of Vancouver Archives, Vancouver Maritime Museum, and Museum of Vancouver! This means you can make an easy outing day for a sightseeing trip around Vancouver just by stacking these iconic sites in one route!
The best time to hit Vanier Park is during summer when most people flock to the Bard on the Beach with their kids to indulge in the annual Shakespeare festival. Other than that, the Children's Festival is another play up with captivating performances and hands-on art experiences to treat your kids to the best!
Address: 1000 Chestnut St, Vancouver, BC V6J 3J9.
What is your favorite park from the list above? As you've come across this list, we're sure you will love to check out these five best beaches in Vancouver if you're still figuring out what to do on a sunny day!
This article contains links that may give us a small commission. No extra cost is added to you but will support our publication to continue to make more guides in the future.
The following two tabs change content below.
Noms Magazine
Noms Magazine is a food lifestyle publication based in Vancouver. Our goal is to help you easily find the best food and things to do in the city!
Latest posts by Noms Magazine (see all)