Parksville hosts an abundance of nature, thanks to its sun-kissed sandy beaches and magnificent mountains. This stretch of coastline offers more than just sun-drenched resorts and warm hospitality. It houses a humble culinary scene attracting visitors with their unique creations and creative versions of international dishes.
Ask any tourist, and they'd agree: Parksville is home to various hidden gems and illustrious restaurants whose reputation commands an aura of pride and prestige. Without further adieu, here are the 12 best Parksville restaurants you should visit while enjoying the beautiful city.
12. KD's Cafe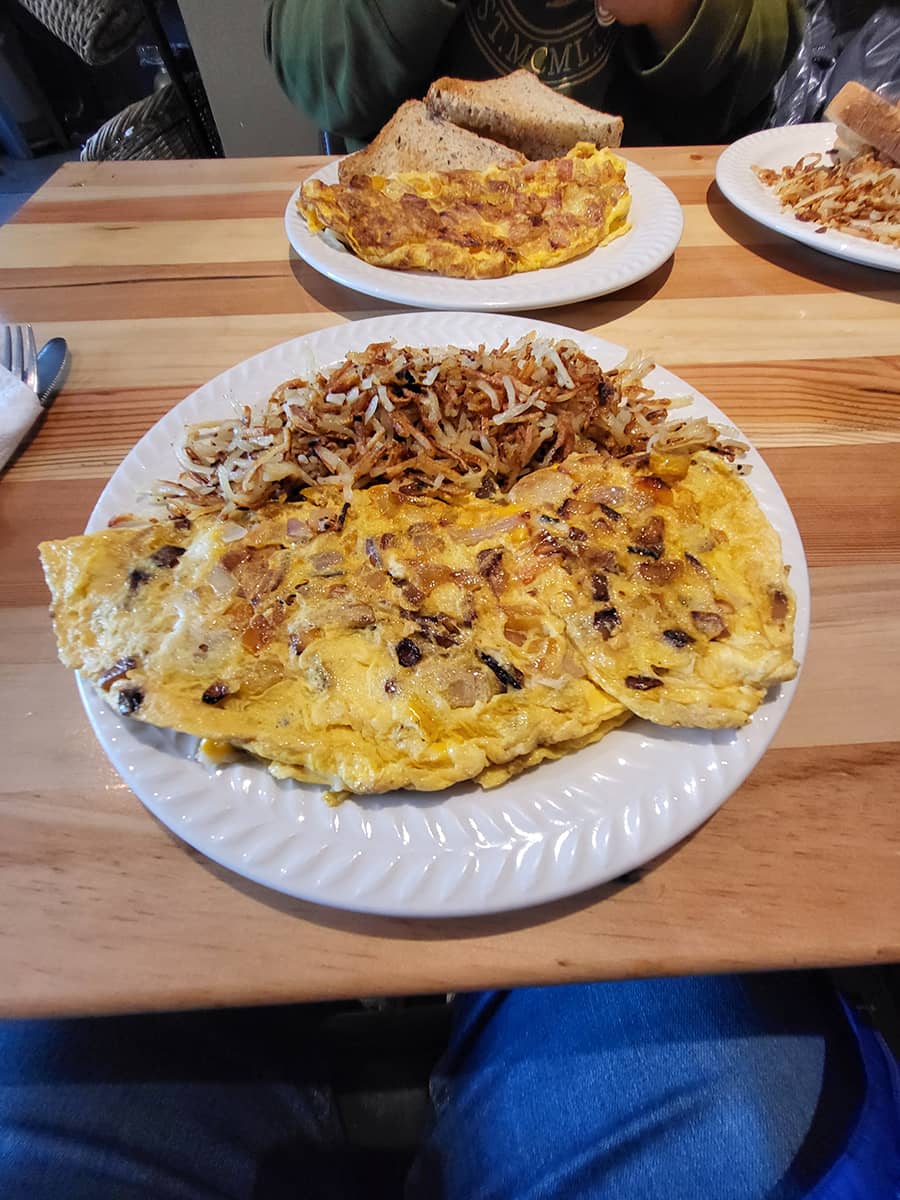 Located on Bellevue Road, KD's Cafe has been a regular stop for passersby who are looking for a decent diner along the way. This humble Parksville restaurant may be small, but their delectable menu and impeccable service never disappoint.
KD's breakfast and brunch menu offers a wide selection of sandwiches. Tortilla, omelettes, and coffee. The stars of the show have to be their full-house 3 egg 10 fillings omelette, quesadilla, veggie burger, and oat milk latte.
The omelette's ingredients are embraced by the softness of eggs, turning this regular meal into something more unique.
Don't miss their quesadilla; you can choose grilled chicken breast or black bean, but both taste heavenly. Adding a cup of soup for this order is a game-changer!
What to order: Full House 3 Egg 10 Fillings Omelette, Quesadilla, Veggie Burger, Oat Milk Latte
Address: 1000 Bellevue Rd, Parksville, BC V9P 2C2, Canada
11. Ramen Eight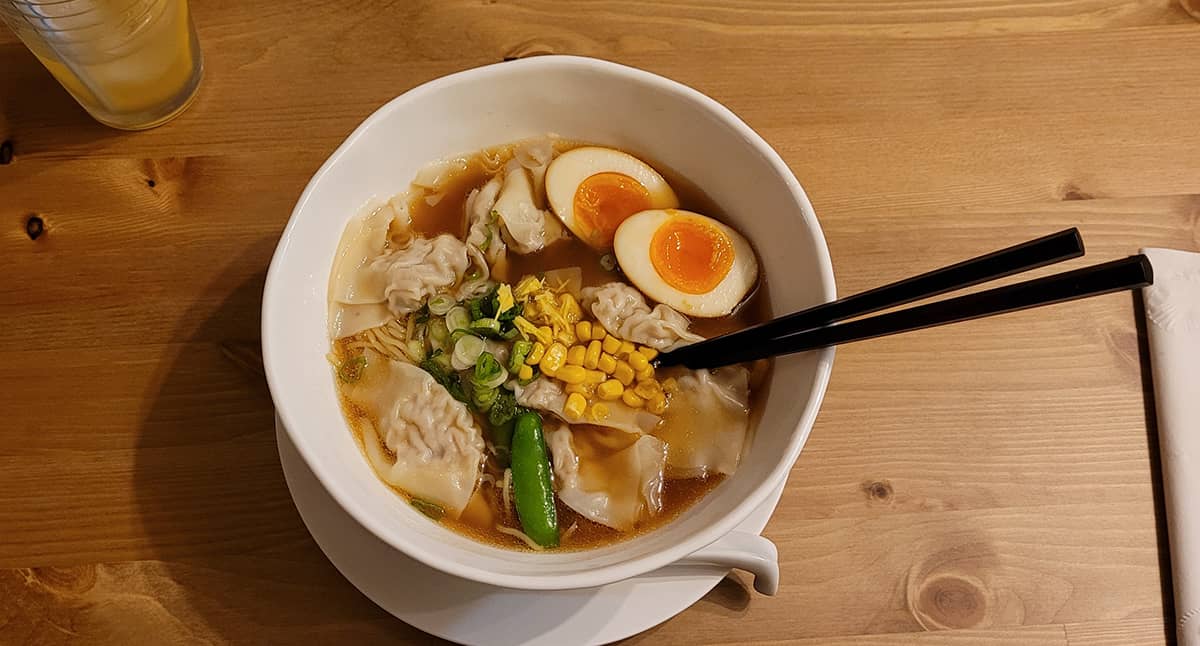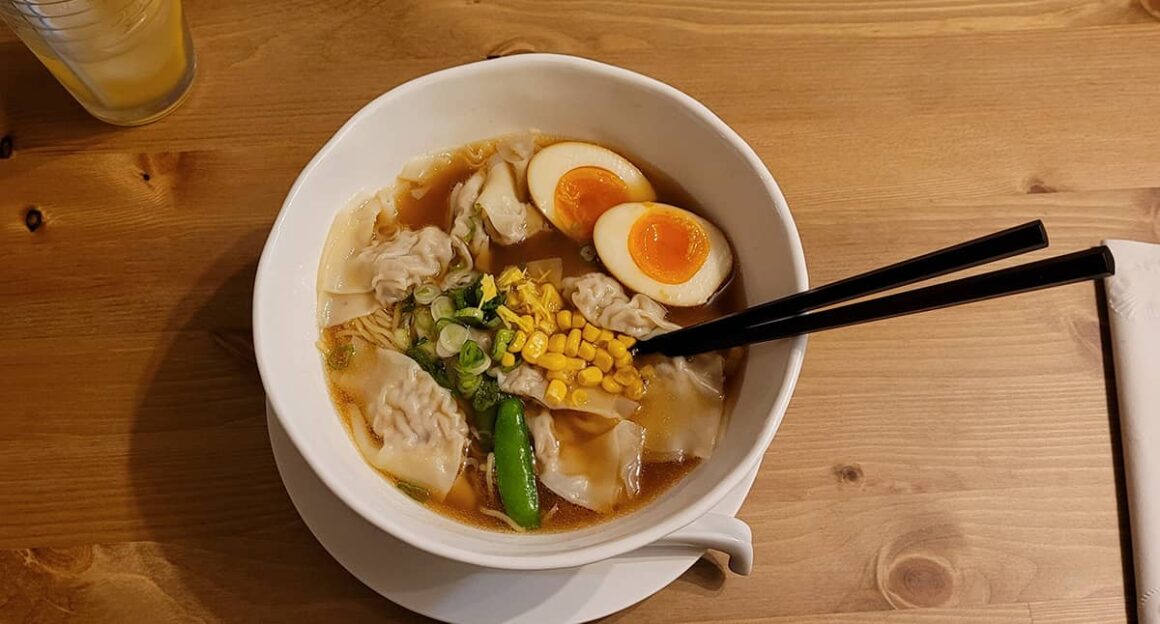 Ramen Eight, a hidden jewel serving high-quality ramen for reasonable prices, captures the essence of Japanese cuisine, from their delicious dishes made from fresh noodles and ingredients to their exceptional, friendly service. Anything from their menu is an instant trip to Japan.
They have many tasty ramens to boot, but what caught our attention are their spicy tsukemen, black garlic ramen, wonton soup, ginger shoyu, and pulled pork ramen.
Satisfy your cravings by dipping Ramen Eight's soft tsukemen noodles into their special spicy broth, and you'll see what we mean. The earthy notes of their stunning black garlic ramen and the tangy flavor of shoyu are something not to miss!
Their wonton soup is homemade goodness of shrimp, pork, and wonton–simple, yet one of the reasons why customers keep coming back for more.
What to order: Ginger Shoyu, Spicy Tsukumen, Black Garlic Ramen, Wonton Soup
Address: 261 Island Hwy E, Parksville, BC V9P, Canada
10. El Faro Fusion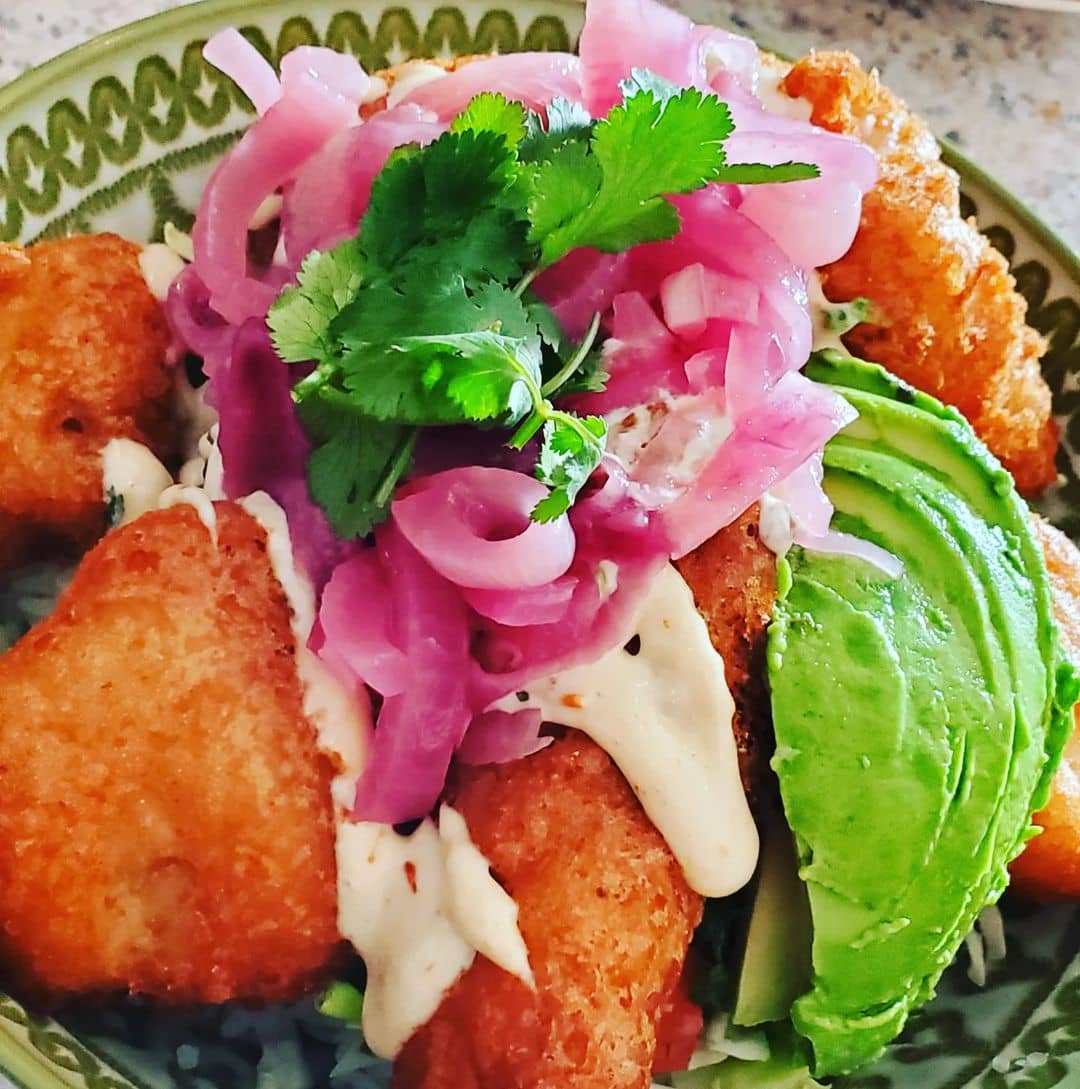 El Faro embodies organic and natural fusion cuisine hand-crafted to serve diners from different walks of life. They take pride in their carefully prepared, gluten-free menu showcasing various vibrant dishes.
Outside, El Faro is a regular-looking restaurant, but you'll be surprised by what's waiting for you beyond its doors. You're in for a homey experience with their beautifully decorated interiors and a cute outside patio that serves as a witness to the unforgettable moment at this humble bistro.
Evenings at El Faro are never dull. Fall in love with the acoustic performances from local singers while you eat your heart's fill.
Immerse yourself with their bliss and teriyaki fish bowls, healthy and wellness in a delicious bowl that takes advantage of the ingredient's flavor and nutritional benefits. El Faro's tortilla soup is also a fantastic choice!
What to order: Bliss Bowl, Teriyaki Fish Bowl, Tortilla soup
Address: 631 Island Hwy E, Parksville, BC V9P 1T5, Canada
9. Dosirak Restaurant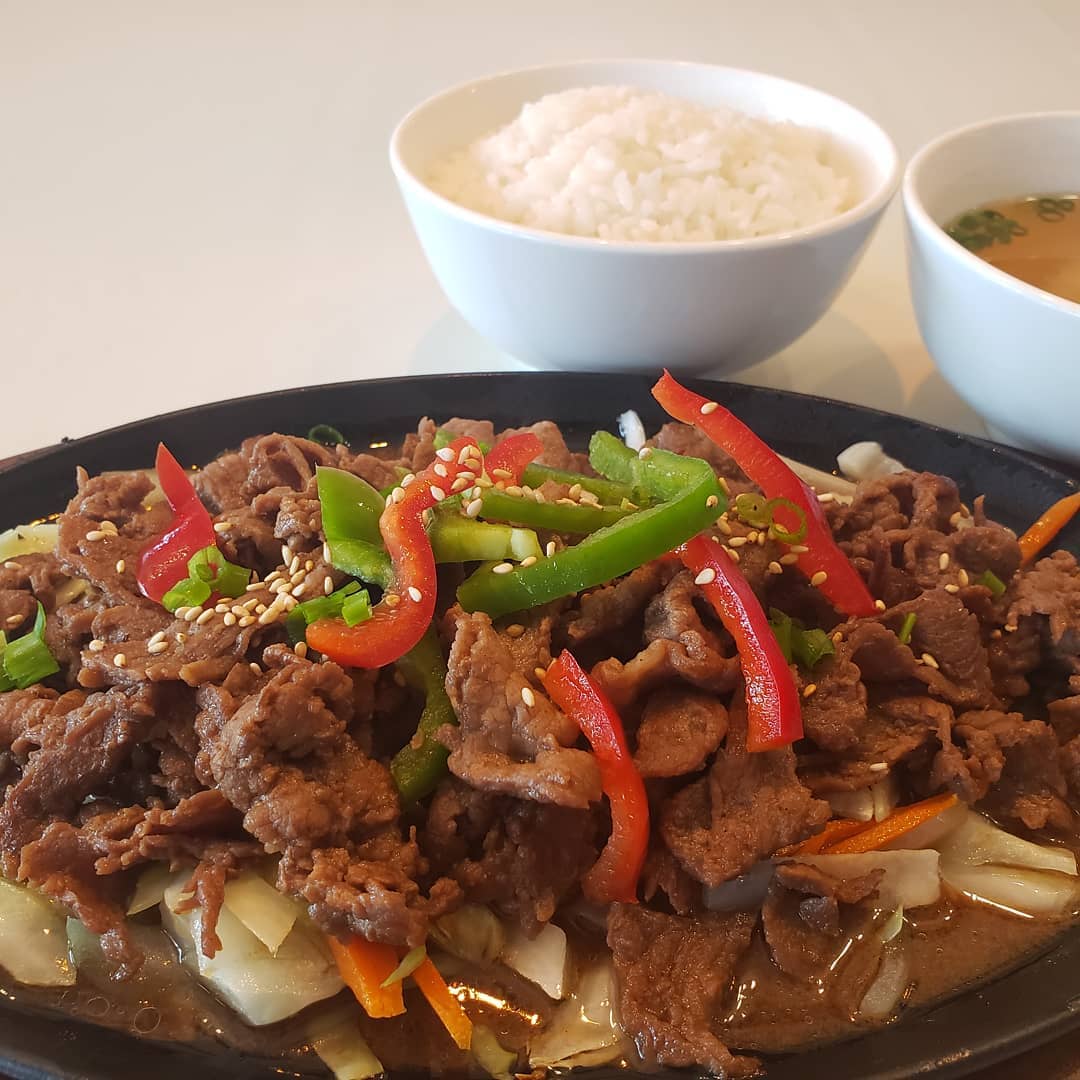 Dosirak is a Korean restaurant popular for serving authentic dishes adjusted to the Canadian palate. The owner utilizes years of Korean cooking experience to arrive at the perfect union of traditional gourmet and local infusion.
This hole-in-the-wall restaurant serves eye candy rice bowls and a la carte whose aesthetic matches their delicious taste. Their interior screams warmth and comfort, and service is prompt and affectionate.
You should definitely order their beef bulgogi bibimbap, thinly sliced steak marinated in sweet Korean bbq sauce that never fails to amaze all tongues that taste it. Their crispy tofu rice bowl is just as immaculate as their other food, so don't miss that.
Who wouldn't want to eat Korean chicken? Dosirak's boneless yangnyeom is an outstanding example of sweet and spicy! *drools*
What to order: Beef Bulgogi, Crispy Tofu, Yangnyeom Chicken
Address: 259 Island Hwy E, Parksville, BC V9P 1T5, Canada
Website | Instagram | Facebook
8. Treetop Tapas & Grill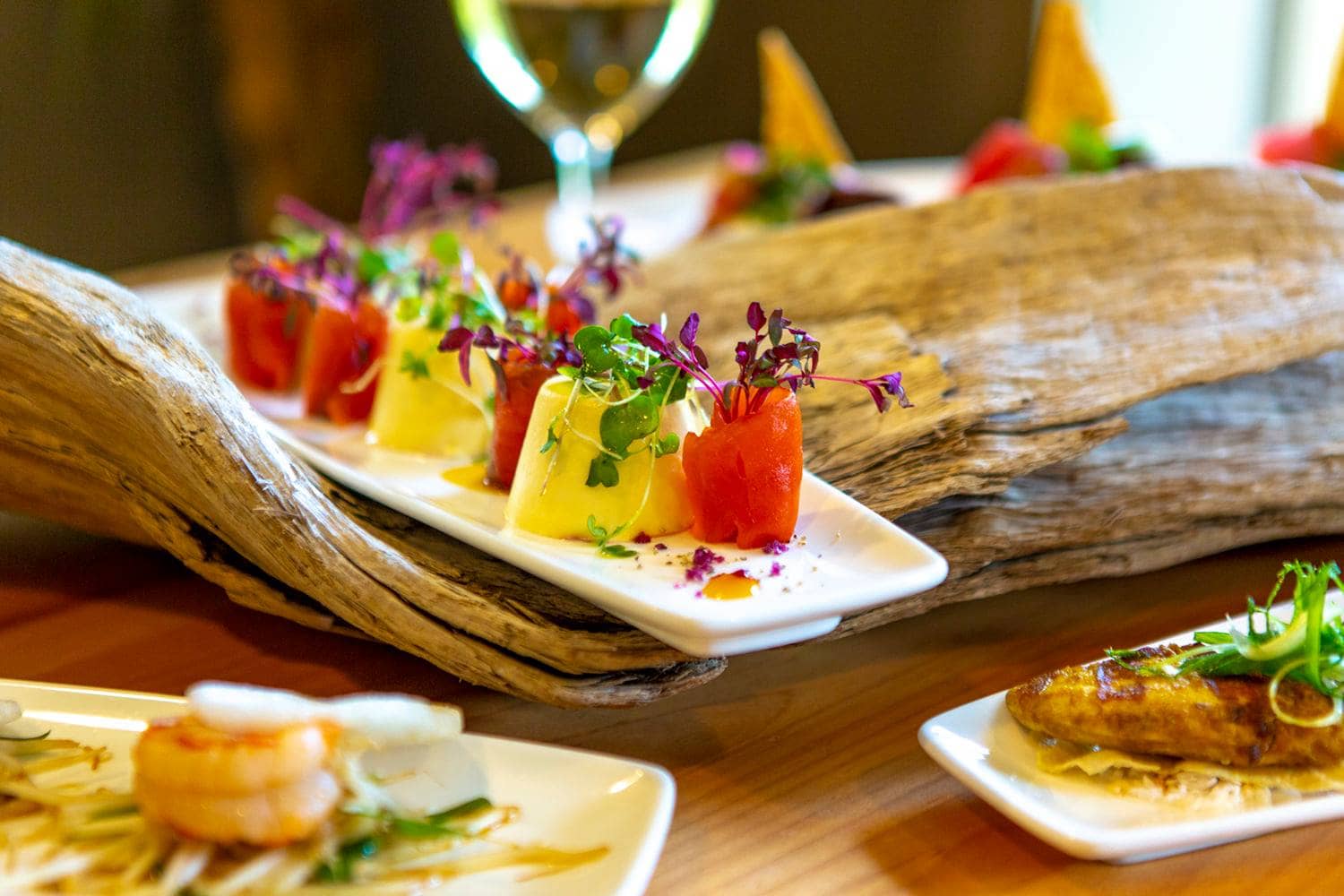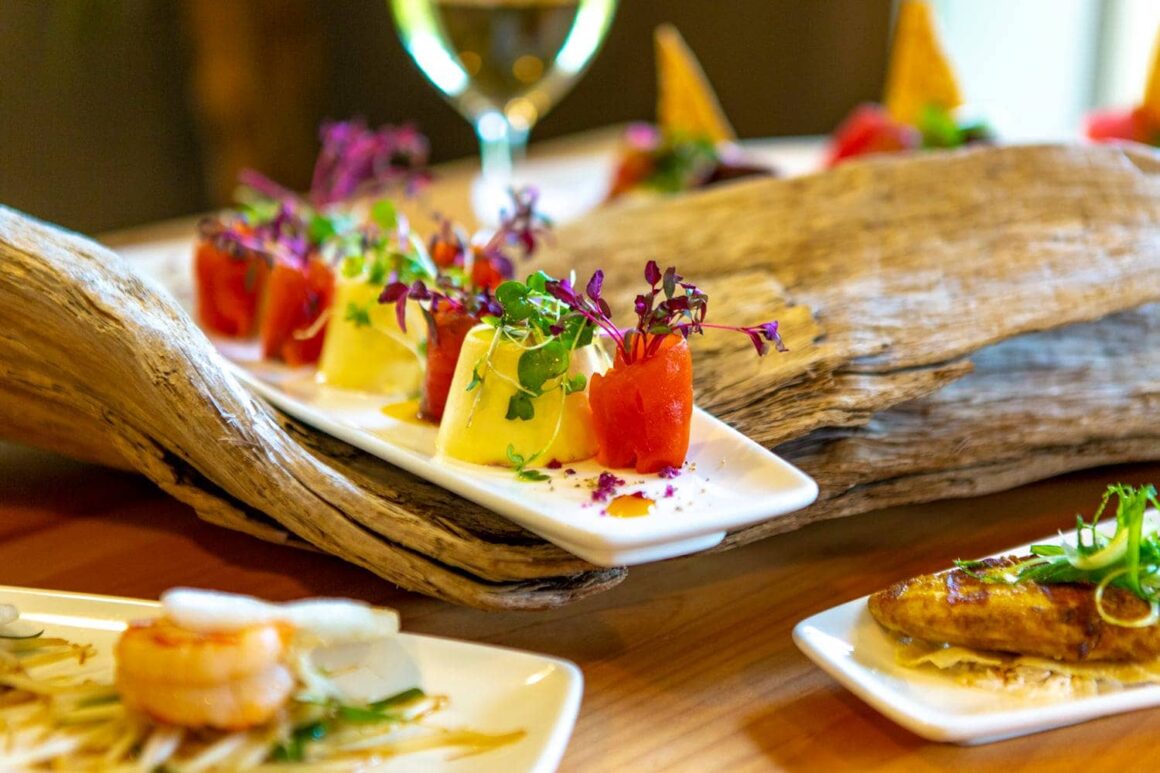 Tigh Na Mara isn't just a beautiful spa resort; it also houses some of the most popular high-end restaurants in Parksville. After spending time at the grotto spa, continue your relaxation spree at the Treetop Tapas & Grill–with your robe and sandals on.
The restaurant is part of their dip and dine package, so Treetop is basically an extension of your spa day. Splurge in the scrumptious flavours of seventeen tapas plates made from the best ingredients by a dedicated team of experts.
Treetop's menu features an assortment of intriguing flavors, but their sockeye, chicken, and antipasti tapas are on another level. A fairytale ending to this experience is their chocolate plate, decadent sweetness in its simplest form.
What to order: Endless Tapas Dining, Salmon Sockeye, Chicken Tapas, Antipasti, Chocolate
Address: 1155 Resort Dr, Parksville, BC V9P 2E3, Canada
7. Realm Food Co.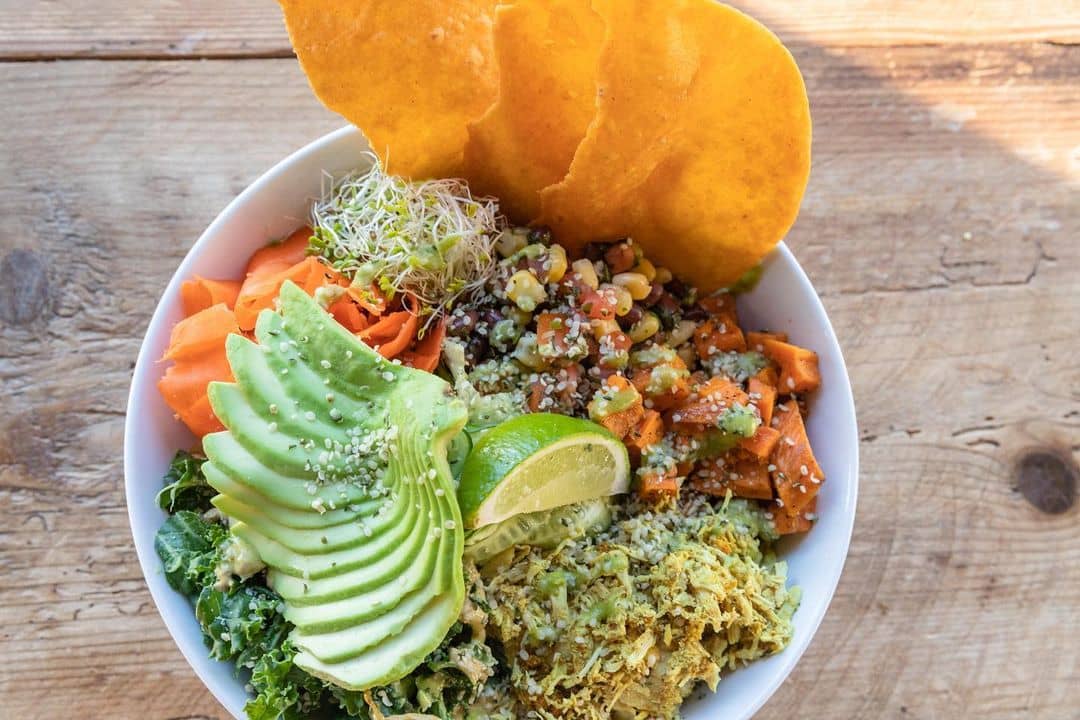 Health and wellness are at the core of Realm Food Co. Their creative cuisine is filled with comfortable, healthy dishes enjoyed by various groups, including those with particular dietary preferences.
The owners of Realm are replacing the usual methods of procurement with a sustainable farm-to-table process, giving local farmers their well-deserved spotlight. Thanks to this, all of their food is made only from freshly-harvested organic produce.
Try Realm's three fish tacos and tostada, flavourful snacks-turned-light-lunch enough to give you a serotonin boost. Eating them with your bare hands adds up to the excitement!
Besides their food, the smoothies are a must-have! We also suggest you complete your visit with Realm's healthy Kombucha tea.
What to order: Three Fish Tacos, Realm Tostada, Kombucha On Tap, Smoothies
Address: 180 Craig St #2, Parksville, BC V9P 2H3, Canada
Website | Instagram | Facebook
6. Cedars Restaurant & Lounge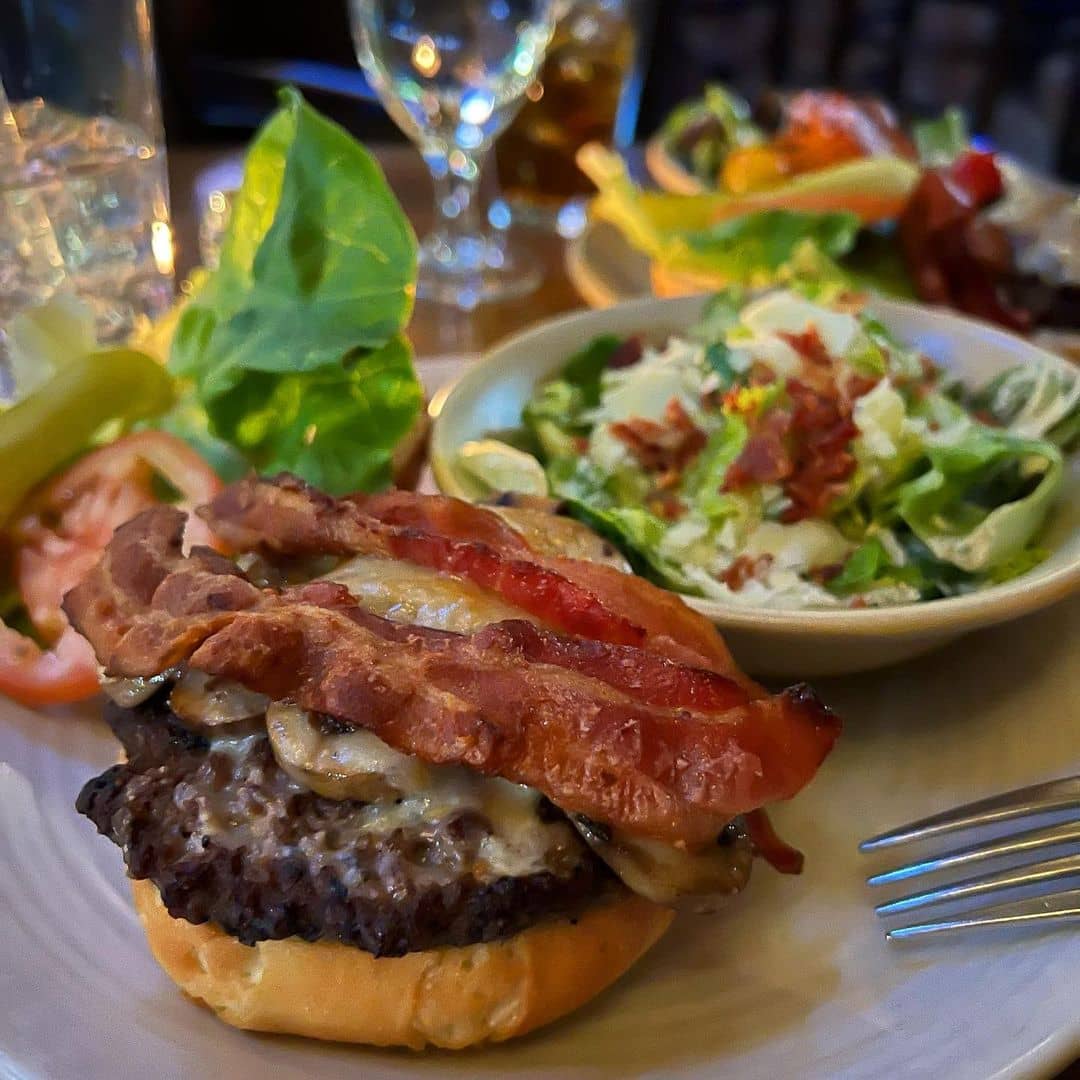 Cedars' wooden facade is an understatement of what awaits you inside: stone walls, warmly-lit interiors, and comfortable seating, coupled with smiling servers who'd go over an extra mile just so you can have a memorable visit.
Behind the culinary success of Cedars is a team of artisans led by an award-winning, critically acclaimed Chef whose passion is converted into their exceptionally crafted dishes.
Go all out with Cedars' buffet, and you'll be presented with an enormous selection of international cuisine, desserts, and more, all prepared to perfection. For specific orders, their seared scallops, Cajun chicken burger, and chicken wings are our faves!
You'll never go wrong with Cedars' chicken wing appie; we couldn't grasp how they made this regular dish into something divine. A seafood classic, Cedars' scallops are pan-seared with butter, fresh herbs, and chili oil, enhancing its piquancy to the next level of delish.
What to order: All You Can Eat Buffet, Seared Scallops, One Pound of Chicken Wings
Address: 1155 Resort Dr, Parksville, BC V9P 2E3, Canada
Website | Instagram | Facebook
5. Aioli Seafood Restaurant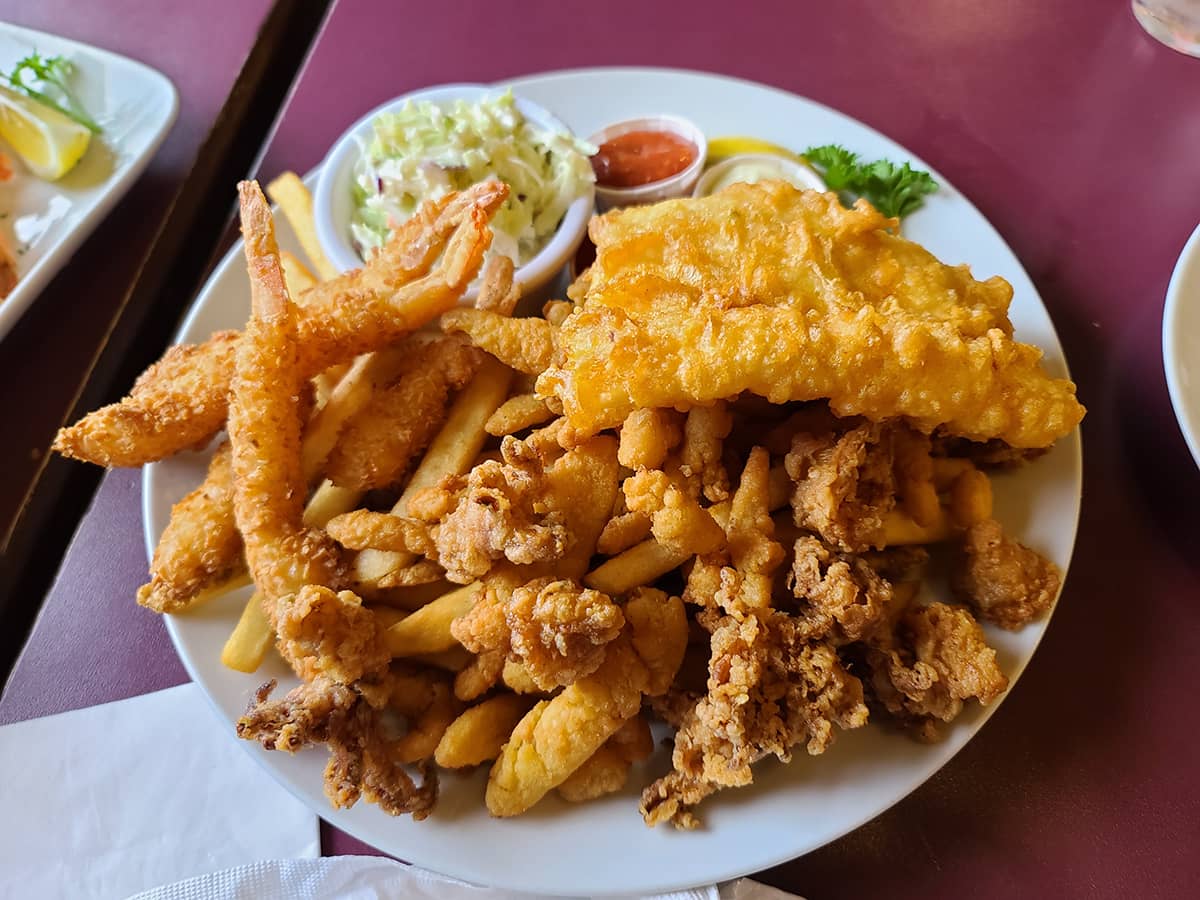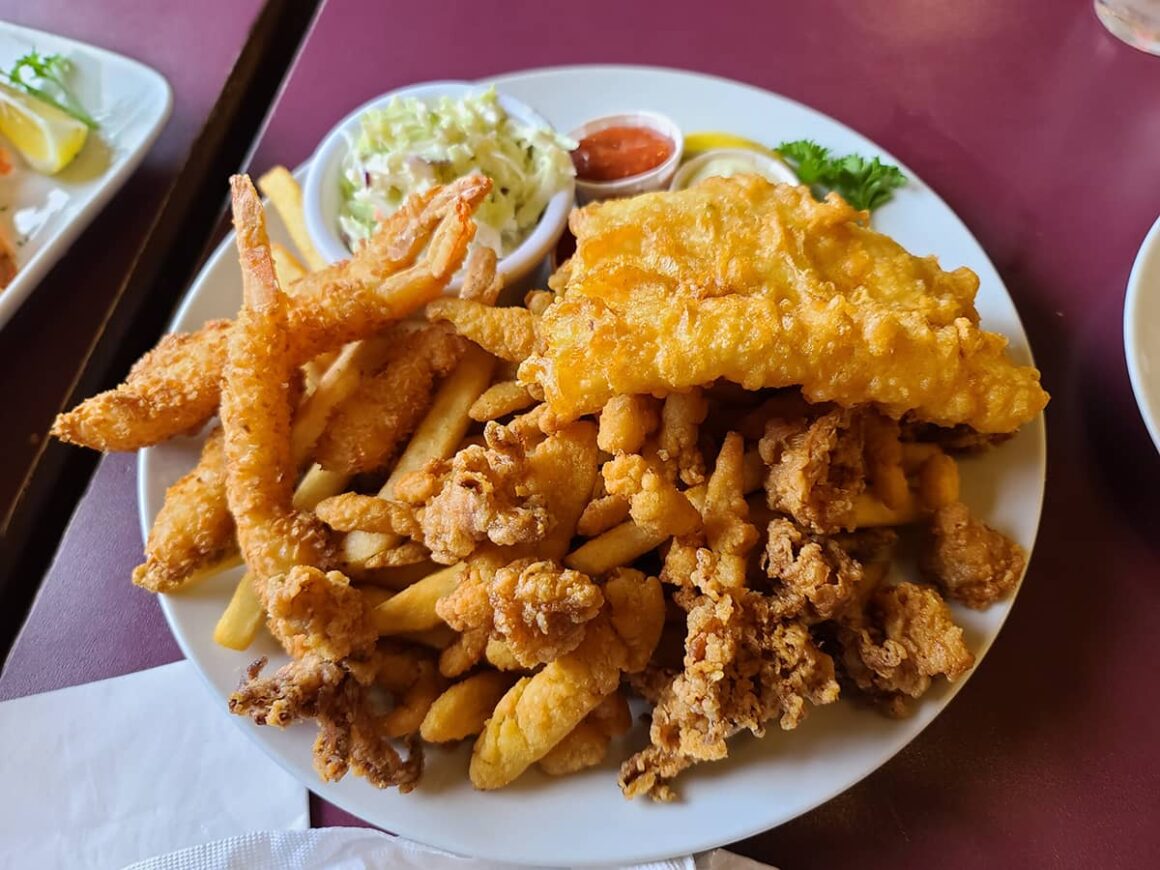 You don't need a special occasion to go for seafood, and that's precisely why they are craved by many people anytime. Aioli specializes in west coastal cuisine featuring a range of fresh seafood, pasta, salad, and steak, making it the ideal place for your next food getaway.
As one of the top seafood restaurants in Parksville, evenings at Aioli are usually bustling with customers, so be prepared to wait for a couple of minutes. Don't worry, their wait line is well-managed, thanks to their friendly and attentive staff.
We highly recommend trying their lobster bisque, decadent shellfish coup featuring delicious lobster meat and chives. Pasta lovers would marvel at their savory shrimp scampi, featuring a perfect harmony of shrimp, lemon-garlic butter, and white wine.
If you don't think highly of fish and chips, then you haven't tried Aioli's version of this pair. Their Halibut is just as outstanding as their specialties! Go for a local draft beer, and you're down for an unforgettable night.
What to order: Lobster Bisque, Fish and Chips, Grilled Halibut, Shrimp Scampi
Address: 192 Island Hwy W, Parksville, BC, Canada
4. Kalvas the Log House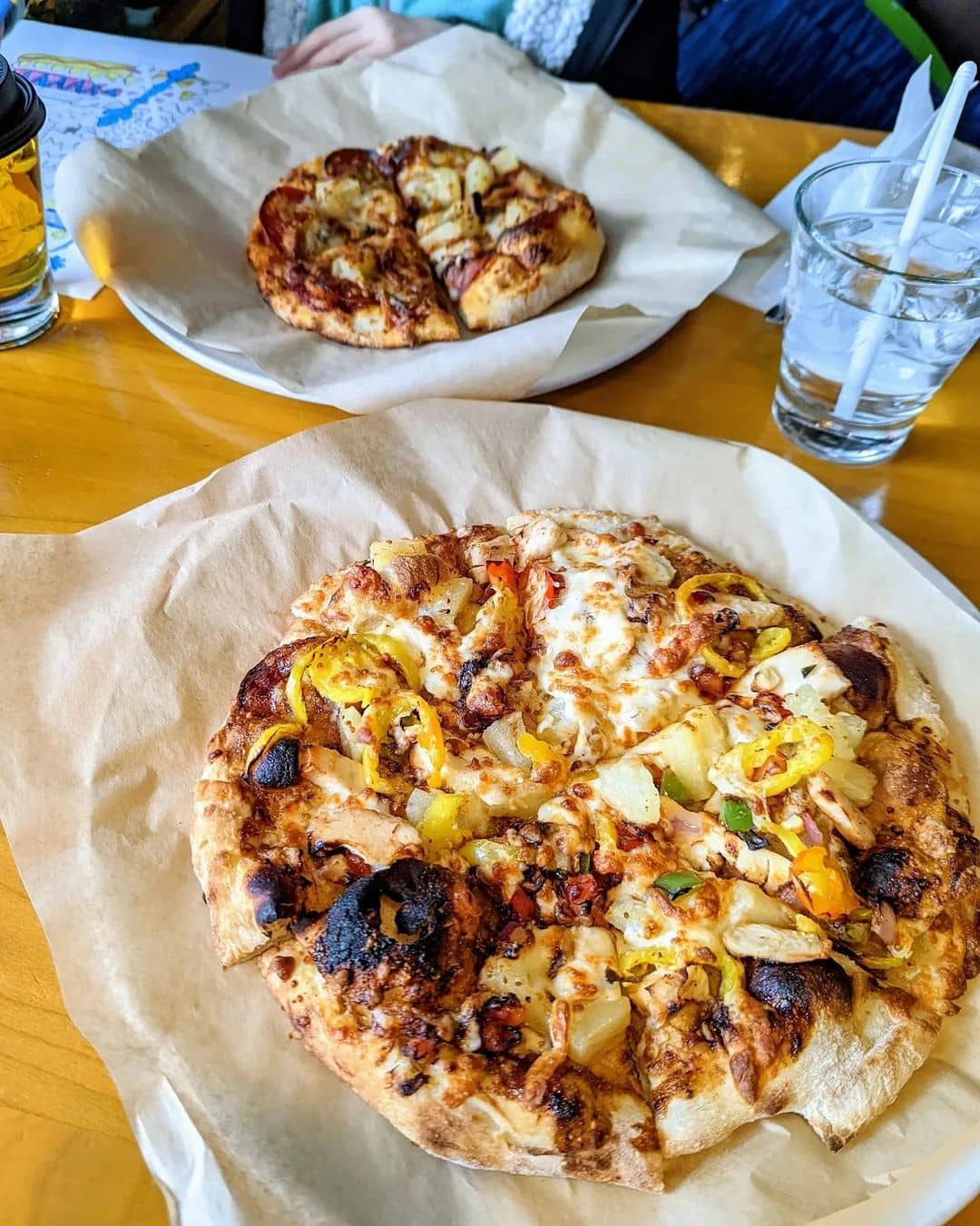 Looking for a high-quality log-house dining experience? Kalvas got you covered! This Parksville royalty offers a perfectly balanced steak and seafood menu, freshly and masterfully crafted to luscious indulgence.
You're in for an incredible trip at Kalvas with their beautiful wooden interior and decors and waiters greeting you with welcoming smiles. This restaurant stands out for their keen attention to customer satisfaction, with servers readily flexible to please different preferences.
The Log House's steak choices are amazing, but the prime ribeye and filet mignon are a home run hit. Melt-in-your-mouth tenderness bathed in a special sauce will surely leave an impression on you.
Straight from their fresh seafood selection is their panko-crusted halibut and oyster Rockefeller, two bestsellers converting customers into seafood lovers with their signature, best-kept secret recipe.
What to order: Prime Rib on Fridays, Filet Mignon, Panko Crusted Halibut, Oyster Rockefeller
Address: 180 Moilliet St, Parksville, BC V9P 2J9, Canada
3. Lefty's Fresh Food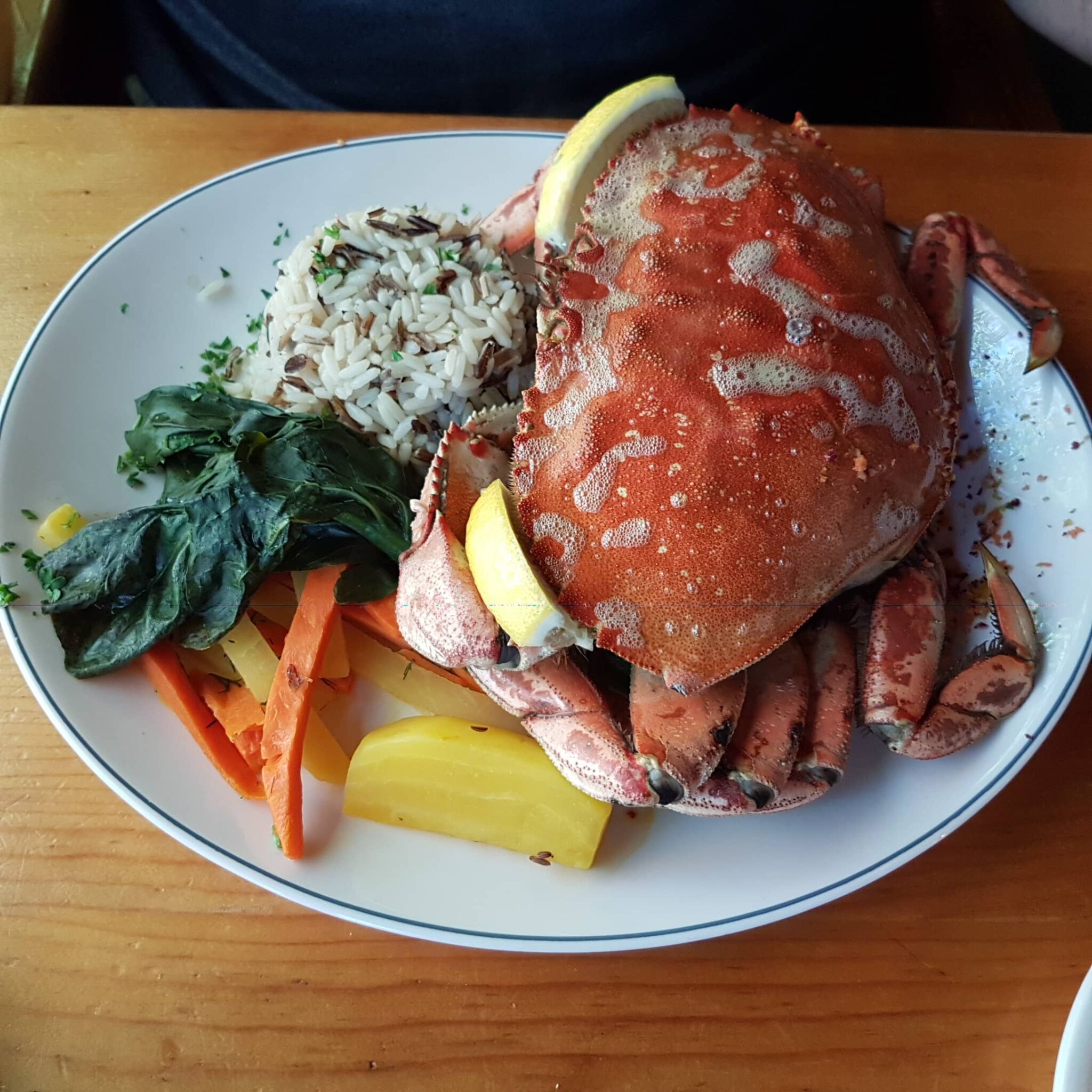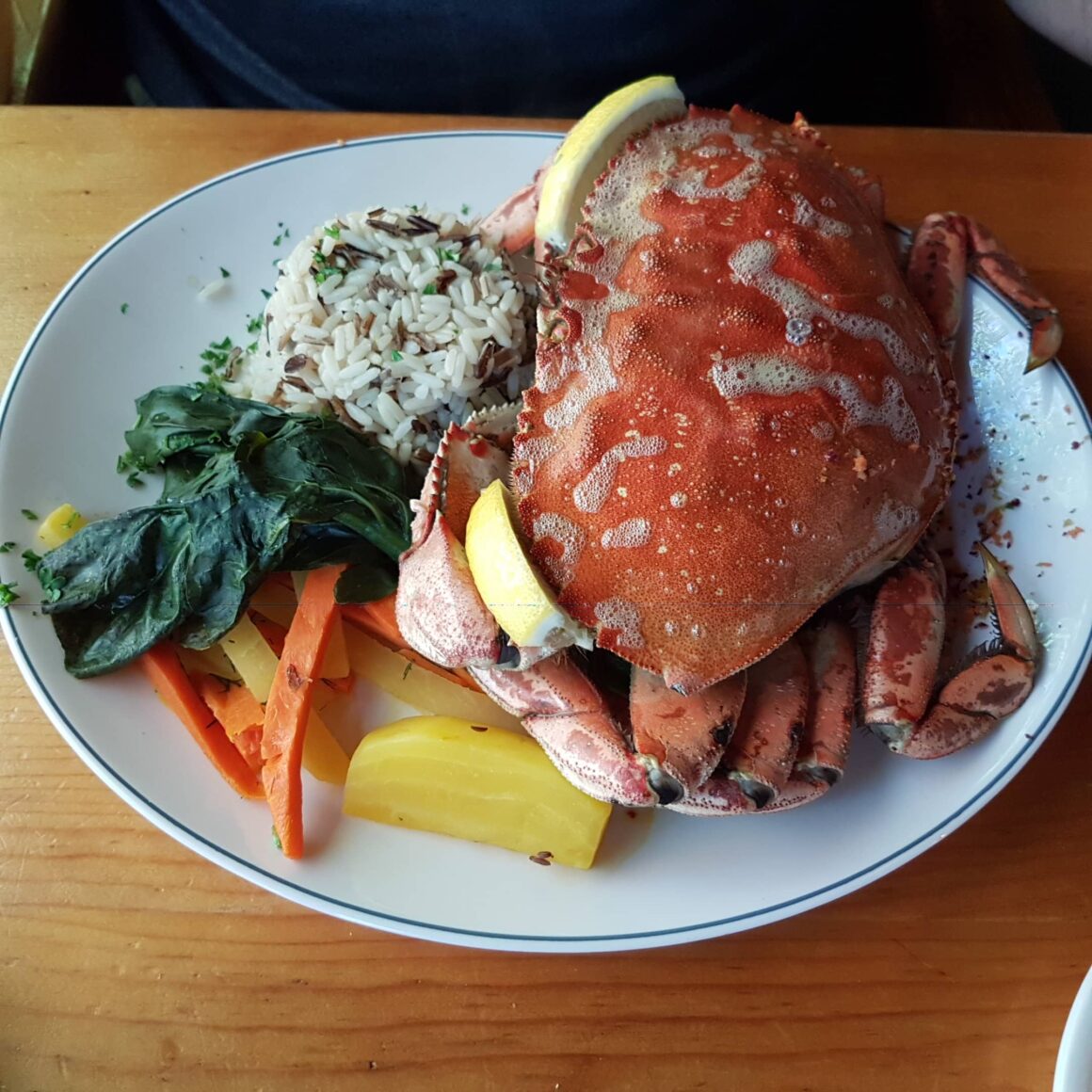 Named after southpaw owners, Lefty's has been consistently satisfying customers left and right for more than twenty years. Their Parksville branch is no exception, serving patrons with a wide array of superb fresh dishes and fantastic service.
The earth tone interior features a bar that displays a green-lit shelf filled with wines and liquor. Black chairs offer the most comfort as you sit and anticipate their mouth-watering dishes, while their lovely outdoor patio is an ideal spot for a warm and cozy atmosphere.
Who are the main characters of Lefty's menu, you ask? It has to be their Waikiki pizza, beef burger, and jerk-seasoned chicken bowl. Pizza made with the thinnest crust, fresh toppings, and special house tomato sauce has always been the way to go.
Lefty's beef burger features fire-grilled patty, bacon, cheese, sauteed mushroom dancing in ancho barbecue sauce, and more. Don't forget about their mind-blowing jerk bowl, savoury and full of flavour chicken in Caribbean chipotle.
What to order: Waikiki Pizza, Lefty's Beef Burger, Jerk Bowl
Address: 101-280 Island Hwy E, Parksville, BC V9P 2G3, Canada
Website | Instagram | Facebook
2. Salt Pizzeria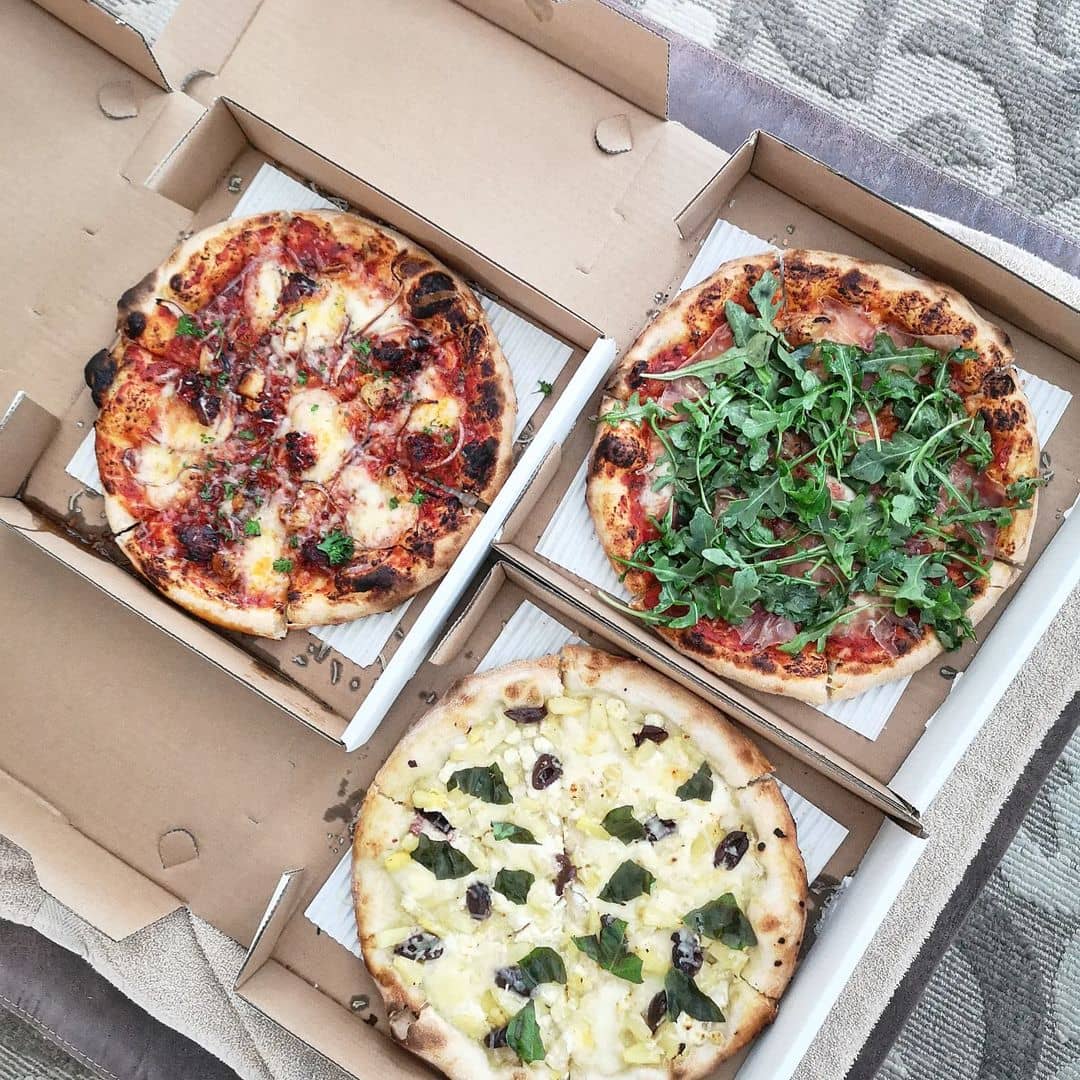 The quote, "Not all pizza is created equal," perfectly sums Parksville's best. Salt Pizzeria boasts Italian cuisine, infused with a local touch to satiate all kinds of the palate.
What makes a good pizza is a dough not so crunchy yet not overly chewy; a bright yet not so overwhelming sauce; simple, melty, and stretchy cheese; and decadent toppings, the key players of the ultimate pizza show. Salt Pizzeria offers these exact qualities, making it one of the most famous joints in the island.
Everything on the menu is worth trying, but the ones that stood out are their Diavolo, Classico, and Formaggio pizzas. Diavolo's special tomato sauce highlights the spicy, flavorsome soppressata, sausage, mozzarella, and basil toppings–a deadly, hot combination.
No meat, no problem! Go classic with sauce, mozza, basil, and parmesan, or opt for an olive-oil-based pizza with various cheeses–Salt Pizzeria's Classico and Formaggio are as fine as their more decadent selections.
What to order: Diavolo, Classico, Formaggio, Gelato
Address: 897 Island Hwy W, Parksville, BC V9P 2B3, Canada
Website | Instagram | Facebook
1. Chameleons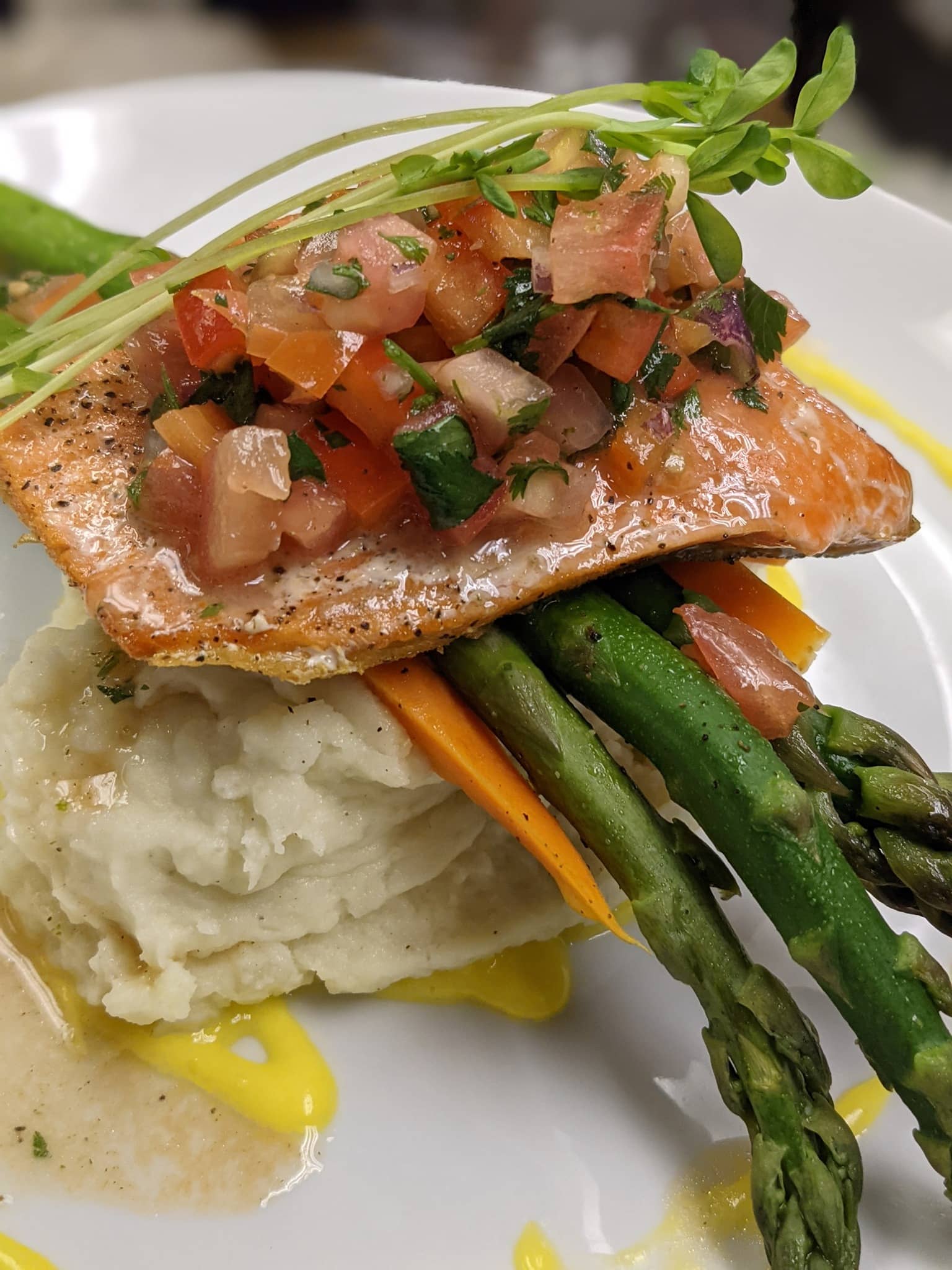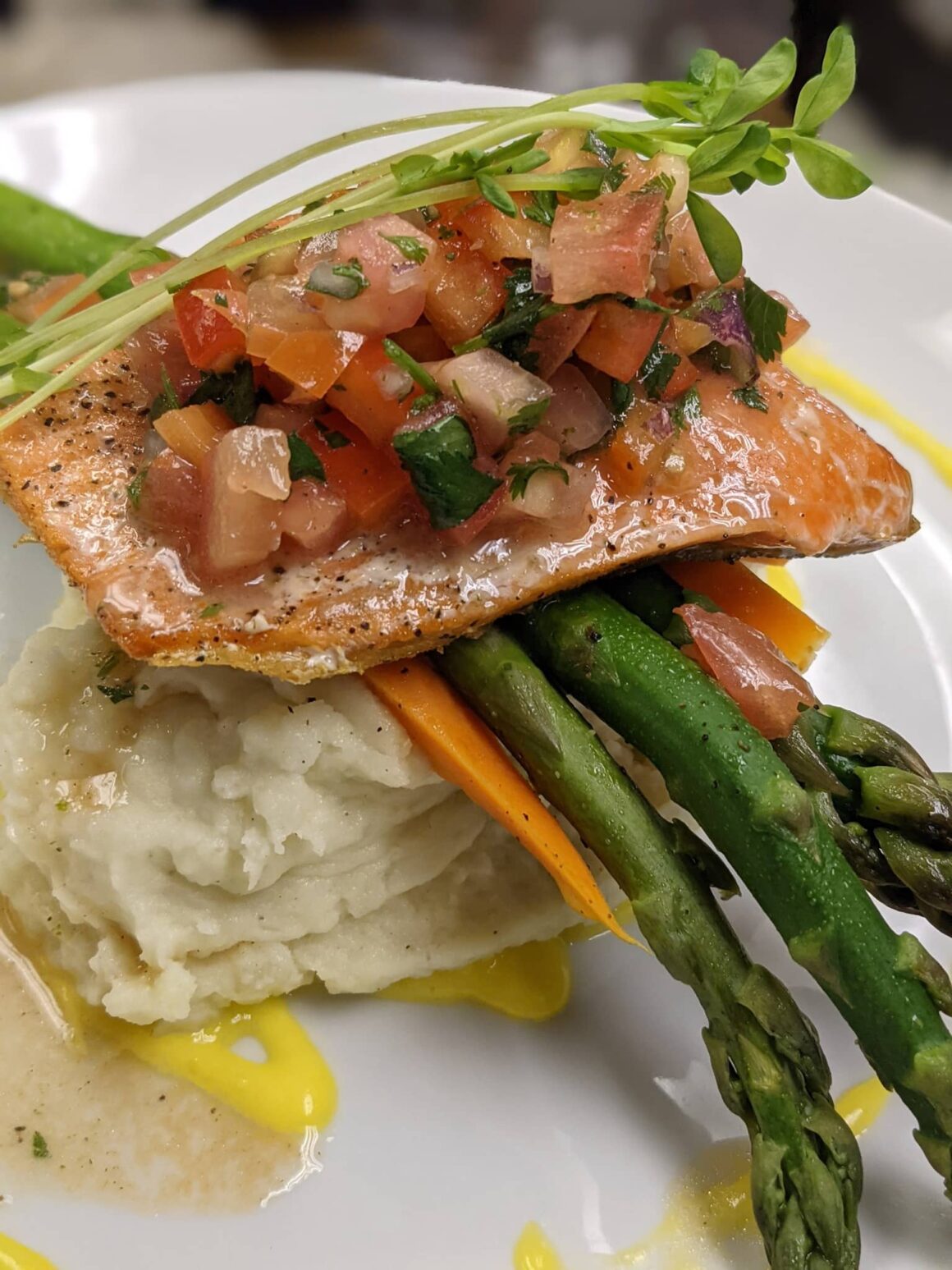 The epitome of a hidden gem, the name Chameleons perfectly fits as it's easy to miss when you're not explicitly looking for this upscale restaurant. Their exquisite interior and excellent service, topped with a welcoming atmosphere, are puzzle pieces of the restaurant's success.
Start your fantastic and elegant evening with the famous crab bisque, and order their braised beef short ribs. Guess what? Chameleons braised their beef for hours to tender, fall-off-the-bone perfection! Wow.
Want to try their seafood? Go for seafood crepe, a decadent mix of prawns, scallops, crab, and shrimp, bathed in creamy white wine sauce.
Chameleons' chicken is another showstopper; seafood and chicken meat are masterfully combined for a harmonious outburst of flavors. If you want the chicken alone, you can opt for a seafood-less variation.
What to order: Braised Beef Short Ribs, Seafood Crepe, Crab Bisque, Chicken Neptune
Address: 220 Island Hwy W #3, Parksville, BC V9P 2P3, Canada
The list above attests to the wide variety of cuisines in Parksville's gastronomic scene. Wrapping this up is us hoping you'd try a few of them out for your next food trip.
Going somewhere south?
Every foodie needs a cheat sheet for the best Victoria restaurants, and we got it for you here.
The following two tabs change content below.
Noms Magazine
Noms Magazine is a food lifestyle publication based in Vancouver. Our goal is to help you easily find the best food and things to do in the city!
Latest posts by Noms Magazine (see all)