Pho and Vancouver go together like broth and a bowl. In this wet city, the ever-popular Pho is every foodie's go-to option on a normal rainy day for good, hearty and delicious Vietnamese food. It's a dish best served hot, and comes packed with the kind of seasonings and flavour that makes you drool.
If you're a fan and are looking for the best Pho in Vancouver, then look no further. We've got you covered with a list of Vancouver's best Pho & Vietnamese noodle spots, serving up the most flavourful and steaming bowls of this amazing comfort food that you soon won't forget.
*Noms Members are part of our exclusive paid membership. Only food spots we personally recommend are accepted as members. 
10. Pholicious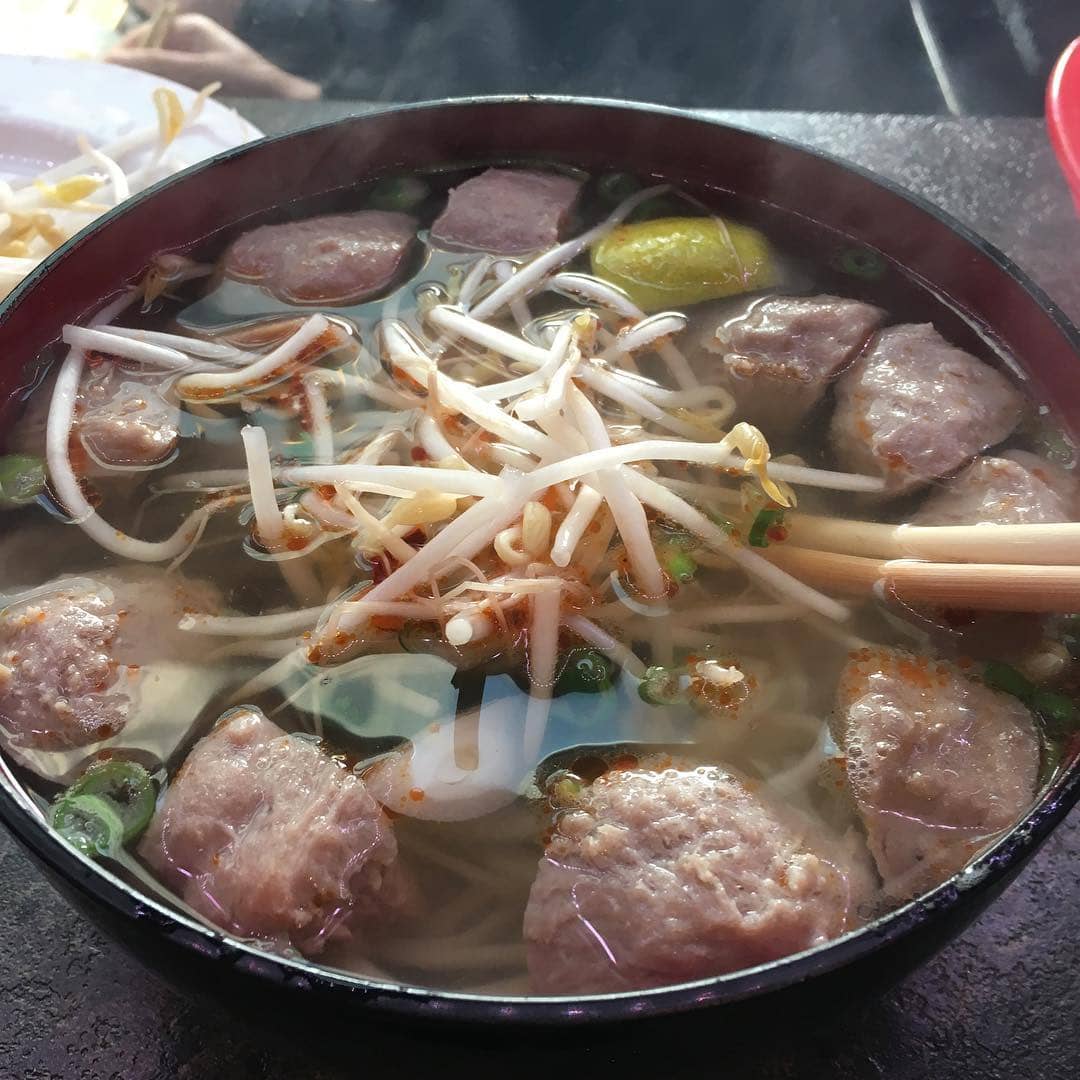 When you're around downtown Waterfront on a cold wet day, Pholicious offers delicious and authentic Vietnamese cuisine at an extremely reasonable price. More like a fast food joint, Pholicious is extremely popular as their consistency in providing high quality food is remarkable. Even though the place is small, you can always find university students getting their meals from this hidden gem.
Try out their veggie dishes like the Bahn Mi, or their popular vegetable deep fried spring rolls. We always order their House Special Pho, which has a bit of everything in terms of flavour and toppings. Since the prices are comparatively low, order a bunch of items from their menu. You won't be disappointed.
What to order: House Special
Address: 550 W Hastings St, Vancouver, BC Canada V6B1L6
9. Anh & Chi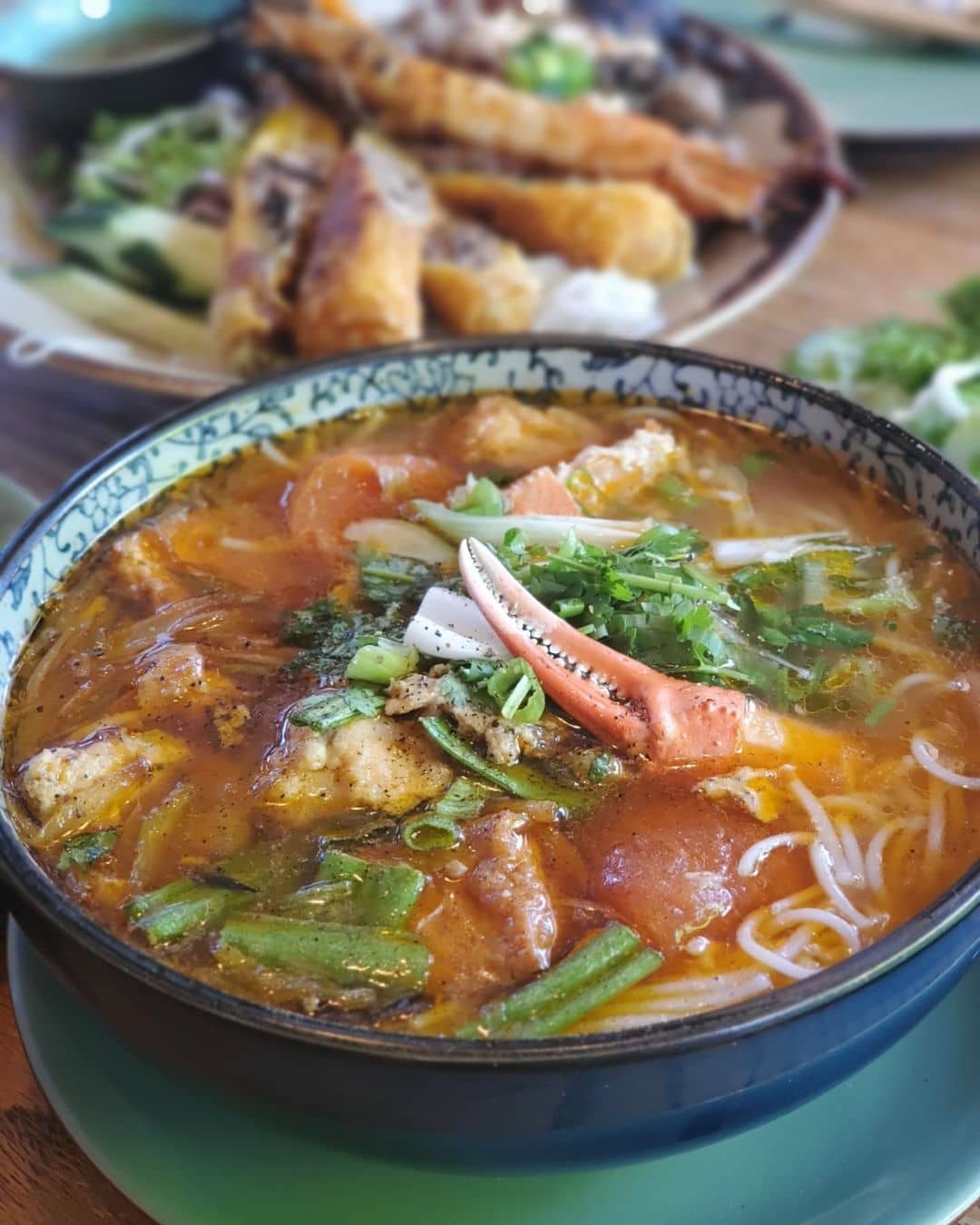 Owned and run by the powerhouse siblings, Amélie and Vincent, the Vietnamese-inspired restaurant Anh & Chi is the result of a shared drive for legacy and love for revamping traditional food. Upbeat and hip, the vibe at Mount Pleasant's Anh & Chi is rarely seen anywhere else, and their steady flow of loyal customers add to the already vibrant atmosphere. This is the place to hang out, connect, and the complete opposite of the grungey hole-in-the-walls.
Everything here is seriously good (that's why there's a line!). However, if it's your first time at Anh & Chi then we suggest ordering the Pho Hoang – beef noodle soup. The broth is rich and clear, the noodles perfectly cooked, and the meat is rare and tender. Then, try the Bun Thit Nu Ong Cha Gio Tom – Signature Vermicelli Bowl with grilled pork. This dish comes with many sides like grilled jumbo prawns and spring rolls. It looks amazing and tastes even better. We're pretty sure that Anh & Chi is going to be your new go-to for Vietnamese comfort food after your first visit.
What to order: Pho Hoang, Bun Rieu Ca, Bun Thit Nu ong Cha Gio Tom
Address: 3388 Main Street Vancouver, BC V5V 3M7
Website | Instagram | Facebook
A rundown of all the best restaurants, cafes, drink spots, shops, and places to stay in the Mount Pleasant area.
8. Pho 37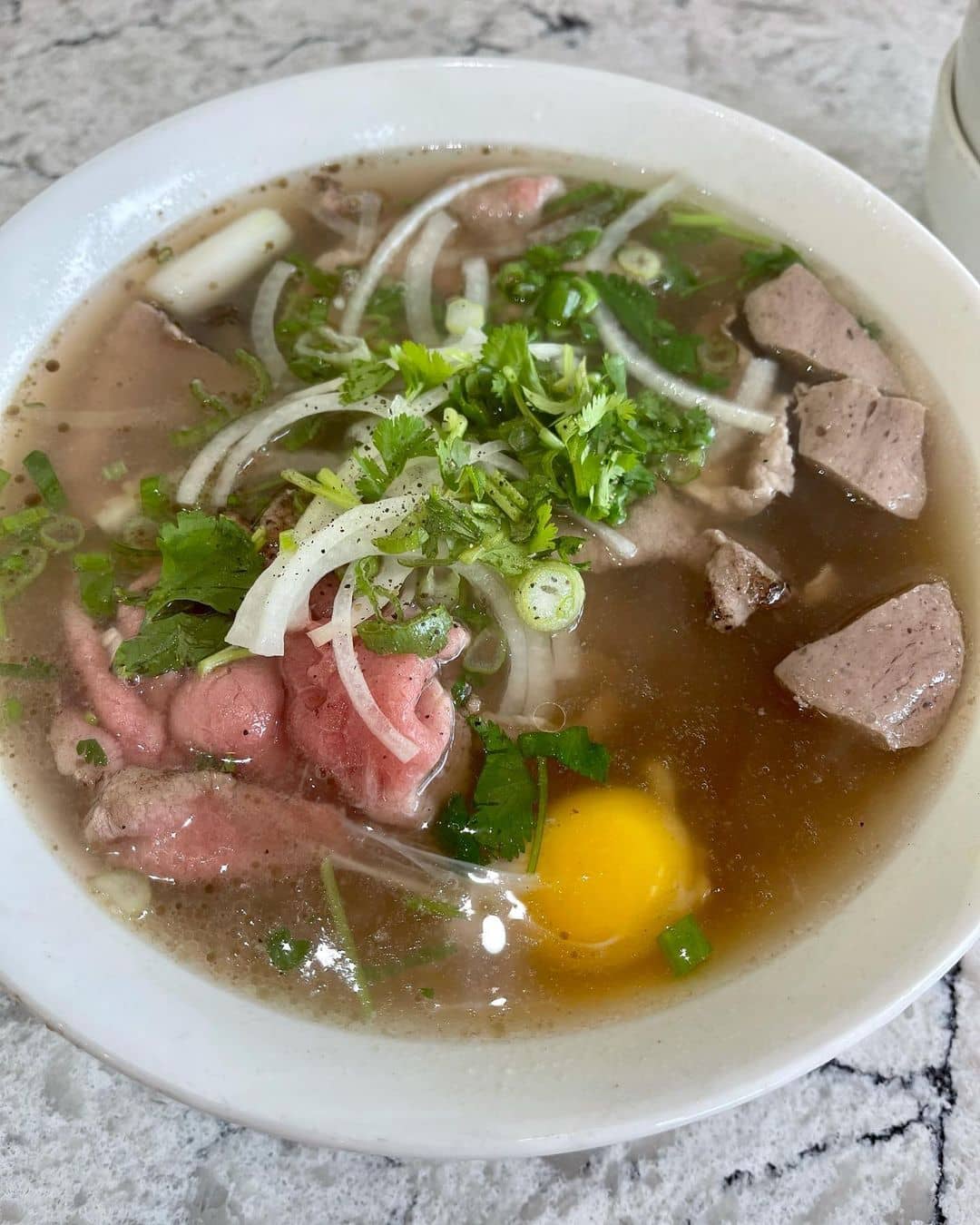 Tastefully decorated, highly trained chefs and excellent hospitality are some of the reasons Pho 37 has three successfully running locations where they serve appetizing Vietnamese-inspired cuisine. They claim they have the best pho in town and we think that the Steveston highway location does credit to that claim.
At Pho 37, you simply must order Tuan's Special Beef Noodle Soup. Unique in the sense that the chef deep fries some beef, before adding it to the broth for a smoky flavour. Topped with egg, this is easily one of the more popular dishes here. Another hot favourite is the Beef Steak with rice. The beak strips melt in your mouth and the rice is seasoned perfectly. Also try out the Papaya salad. Crisp and flavorful, it can be ordered both as a starter or a palette cleanser in the end.
What to order: Tuan's Special Beef Noodle Soup #40
Address:
-3120-11666 Steveston Highway Richmond, BC V7A 5J3
-8328 Capstan Way #1101, Richmond, BC V6X 2H8
-1578 Robson St. Vancouver, BC V6G 2G5
Website | Instagram | Facebook
7. Bun Rieu Phuong Nam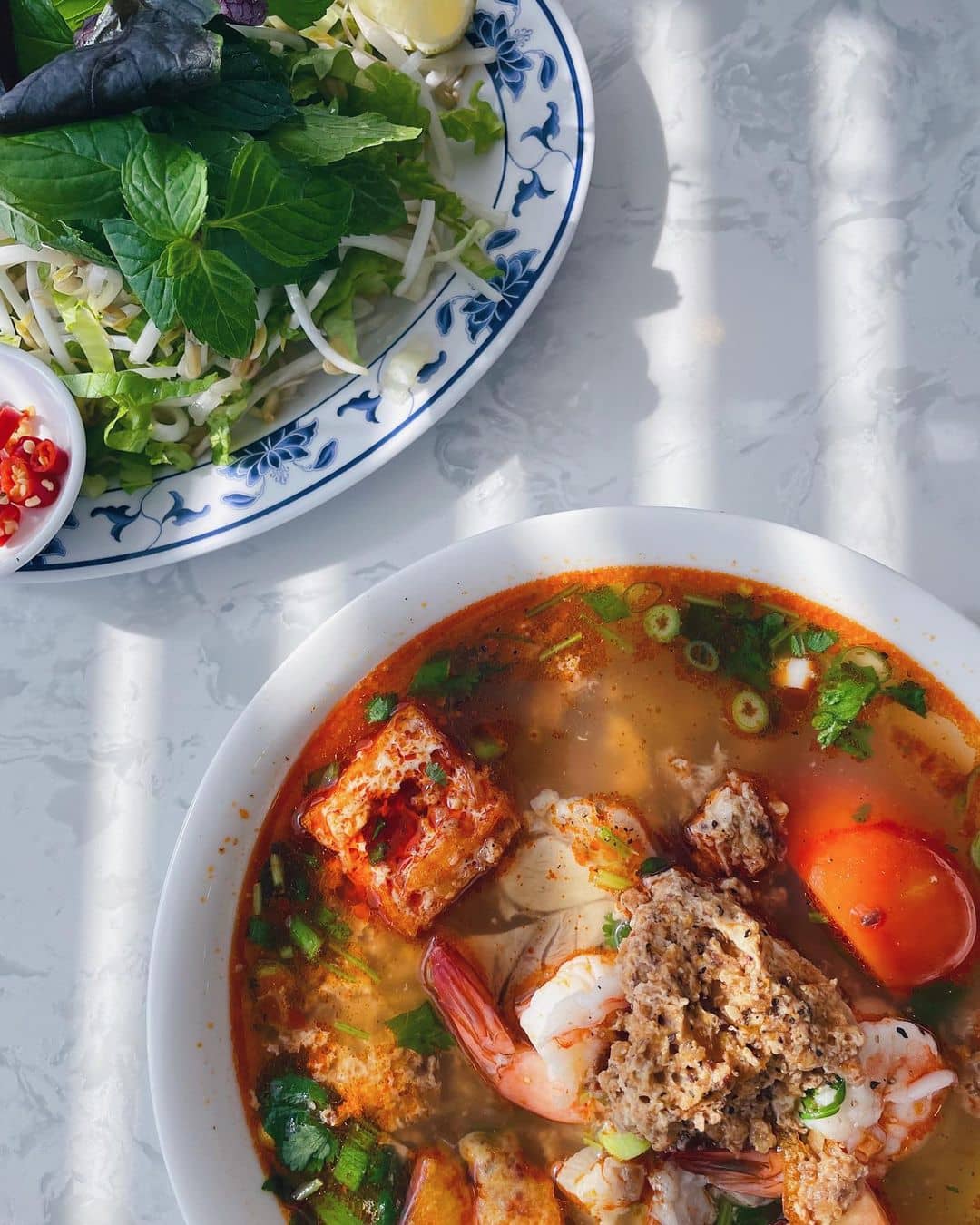 Welcome to Bun Rieu Phuong Nam, the family run business that serves some of the best pho in Vancouver, along with a variety of other popular and authentic Vietnamese dishes. At Bun Rieu, there is a lot of emphasis on quality food and excellent service. They firmly believe that a satisfied customer is the reason they set up shop and work really hard to achieve their goal. Definitely worth a visit.
We find very few places in Vancouver that make tasty crab based pho, so when we do we love to recommend. Try out the Bun Rieu Cua Phuong Nam, a hearty deep and flavourful crab both with vermicelli and generous servings of crab meat. Also popular here is the Com Ha Cha Trung Nuong Xa with soft, juicy and tender lemongrass chicken served with rice. You'll want to finish off your meal with some refreshing and semi-sweet Che Bon Mau, or the sweeter Che Dau with coconut milk.
What to order: Bun Rieu Cua Phuong Nam
Address: 7405 Edmonds Street Burnaby, BC V3N 1B1
6. Pho Duy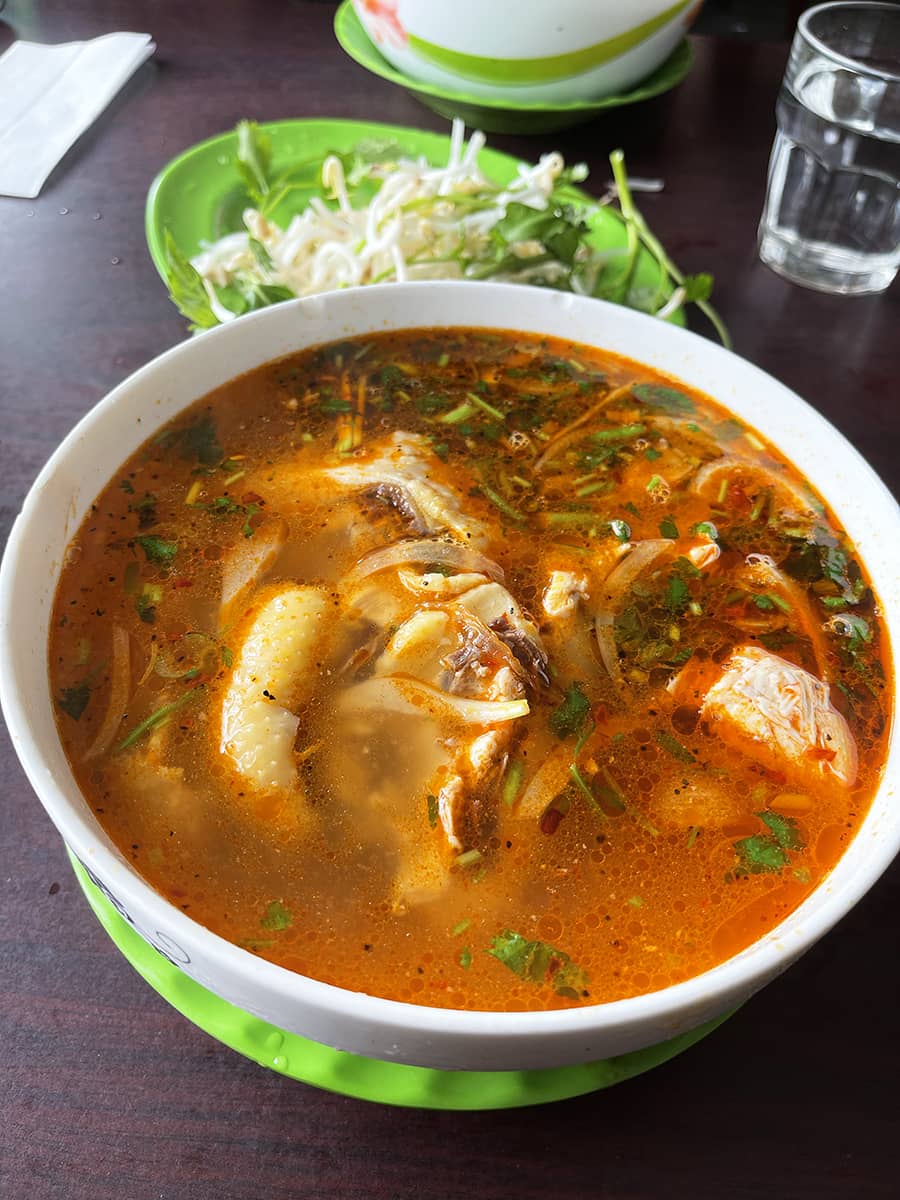 We bet you've never eaten at a restaurant that doesn't hand you a menu and basically only serves two items. Yep that's Pho Duy and we're all for the simplicity.
What we love about Victoria Drive's Pho Duy is that they know they make some of the best pho in Vancouver, and that's what they stick to. Just pho. Just amazing, mouth-watering, scrumptious pho. Even though they have a relatively small restaurant, their cult following is massive because of their excellence at creating classic Vietnamese fare.
So this is how Pho Duy works. Walk in and get yourself seated. Choose between beef or chicken. Eat to your heart's content. Fair warning: Pho Duy attracts die-hard fans of authentic pho, so it gets busy. Grab a cup of cold refreshing tea or an iced latte on your way out and start planning your return asap.
P.S. Make sure you check their hours as it fluctuates
Address: 1996 Kingsway Vancouver, BC V5N 2S9
5. Viet Mama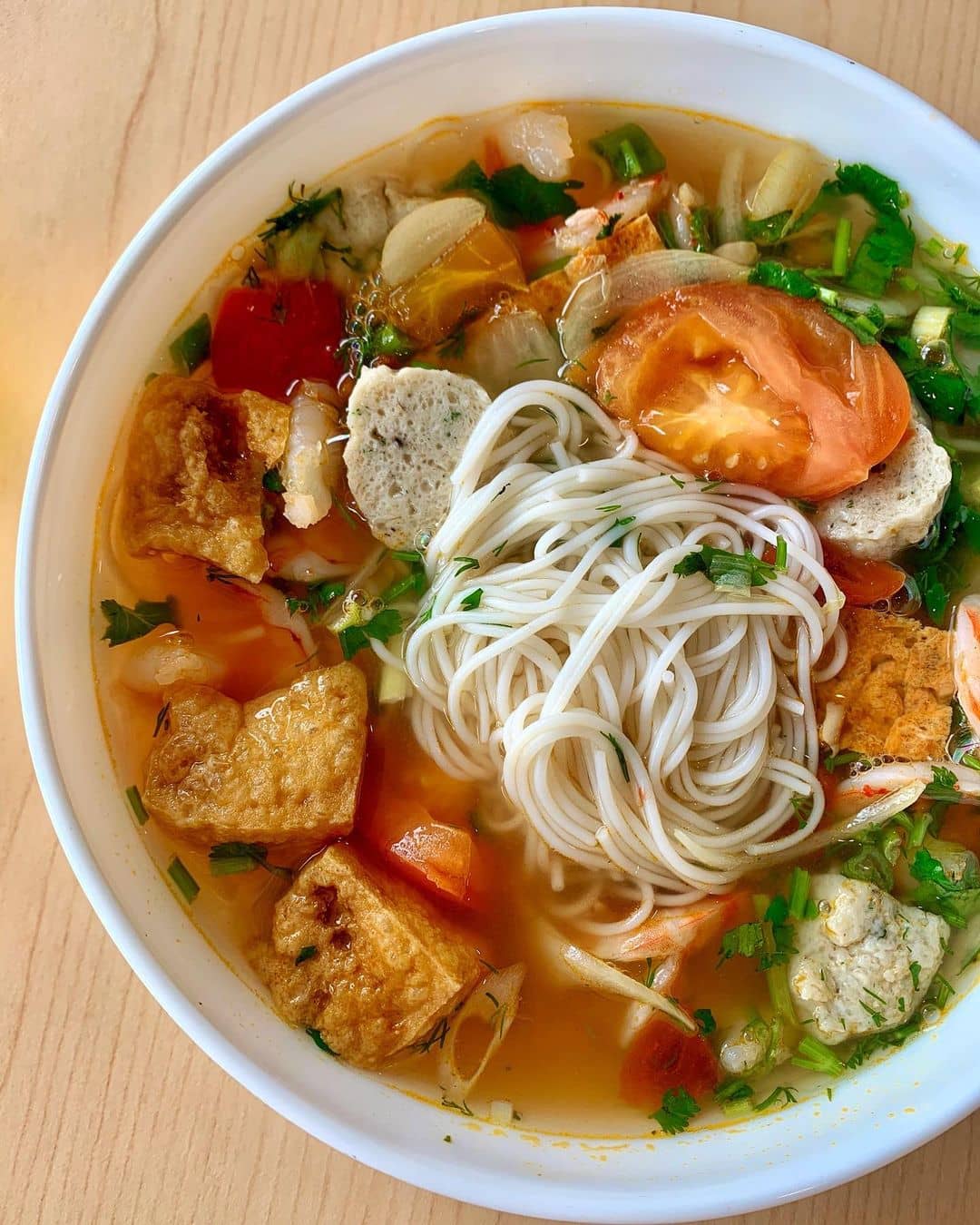 Serving some of the best-decorated dishes we've ever seen, Viet Mama takes great pride in setting the perfect plate. The right blend of colours, condiments, and freshness stand out and proud at Viet Mama. Clean and airy, the ambience here is friendly and open. Excellent serving staff that anticipate most of your needs, are ready to answer any queries you may have about their delicious food.
Try their Clear Dumplings (Banh Bot Loc) that are uniquely sinful and wrapped in banana leaf. Their Vermicelli Crab Meat with Fish Cakes (Bun Rieu Cua Cha Ca)is another popular choice, and the Rice Butter Beef (Com Bo Chien Bo) looks absolutely amazing and tastes even better.
What to order: Pho Ga, Bun Rieu Cua Cha Ca, Banh Bot Loc
Address: 5118 Victoria Drive Vancouver, BC V5P 3V2
4. Bao Chau Restaurant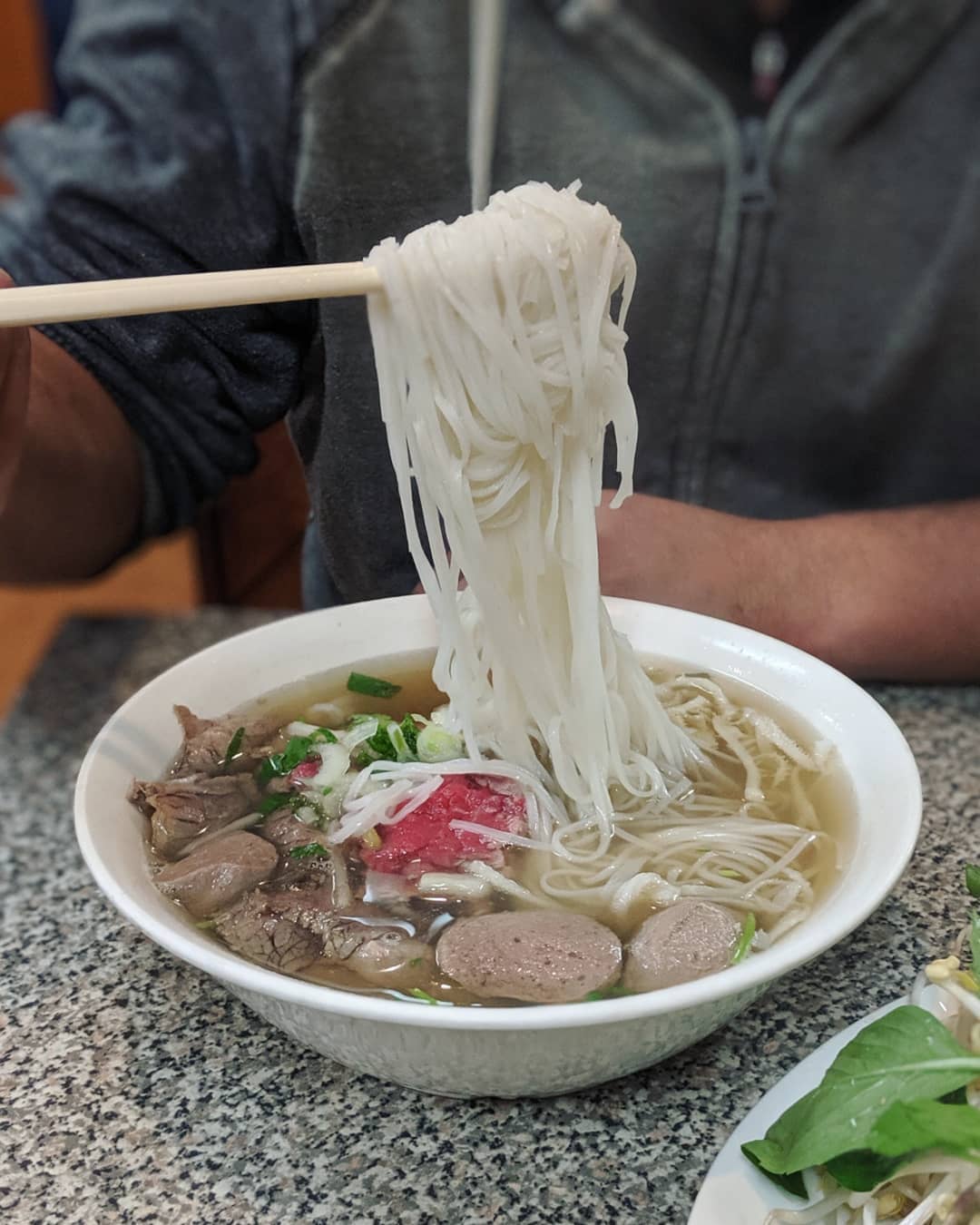 Running hard for over twenty-five years, Bao Chau Restaurant has perfected the art of serving quality Vietnamese cuisine in a fast-food style at extremely affordable prices. Known all over for their mouth-watering spring rolls and pho, Bao Chau is the perfect place to meet a friend and enjoy some quality time over well-prepared and flavoured food.
When you visit there are four items that you have to try here. The first is obviously the steaming House Special Beef Pho served with a generous amount of beef that hits the spot. Move on to their Deep-fried Spring Rolls (Cha Gio) that are fried to perfection. Then, try the Grilled Lemongrass Chicken and Roasted Pork with rice. Be prepared to leave with a doggie bag because the servings are huge at Bao Chau.
What to order: Bao Chau House Special Beef Noodle, Deep-fried Spring Rolls (Cha Gio)
Address: 2717 Hastings Street E Vancouver, BC V5K 1Z8
Note: Bao Chau is going to close soon so don't wait to try them out!
3. Song Huong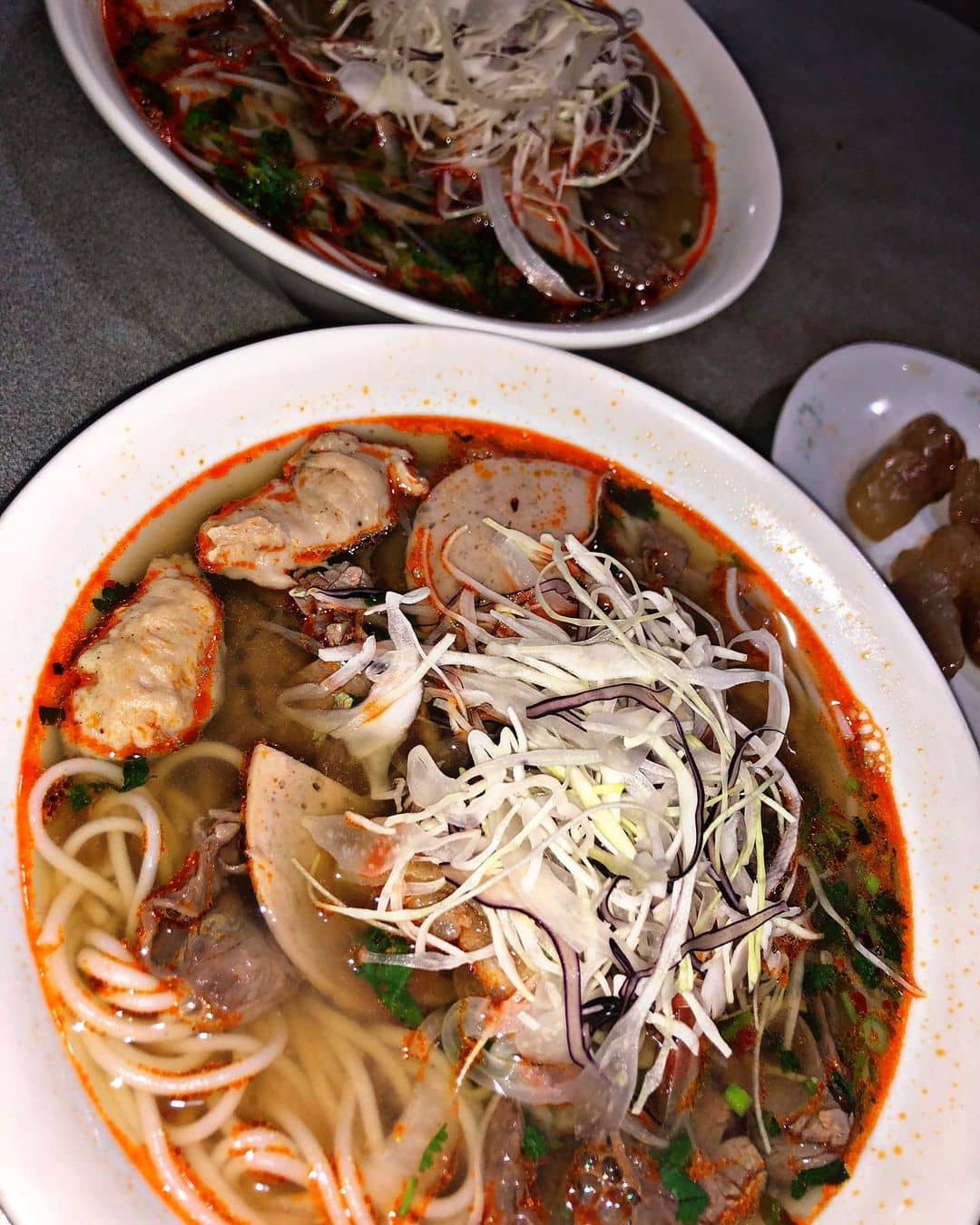 Unpretentious and down to earth, Song Huong's secondary focus is on good customer service ala old school style where you go pay your bill at the counter in cash. The main focus however, is centered around the quality of food and the portions, and we can honestly say that both are excellent. This is the perfect spot for a big group of friends or family to relax and unwind. It's spacious and usually filled with returning customers who adore the food and ambiance.
The speciality here is the Bun Bo Hue. It's the first item on the menu and hands down the most popular dish mainly because the broth has solidity, intricacy and balance. We highly recommend the Banh Cuon Cha Lua Banh Cong, though small, it has a pleasing effect on your palate. The deep fried fish/shrimp cake is unique in flavour, and the Pho Ga Chien broth is excellent with chicken that's cooked to perfection.
What to order: Song Huong Bun Bo Hue, Banh Cuon Cha Lua Banh Cong, Pho Ga Chien
Address: 1613 Nanaimo Street Vancouver, BC V5L 4T9
2. Bun Cha Ca Hoang Yen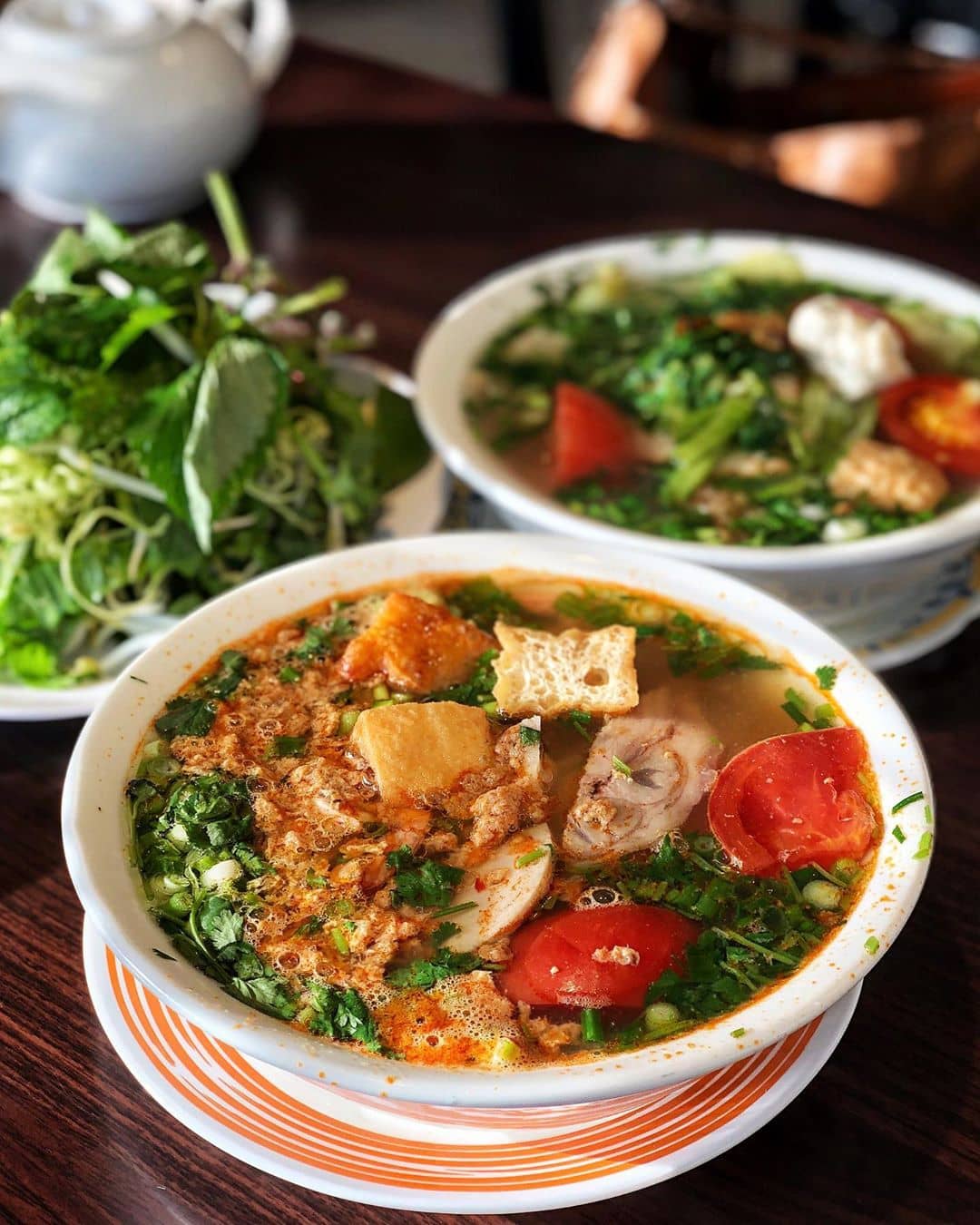 Packing a punch for its size is Bun Cha Ca Hoang Yen, the small but busy Vietnamese restaurant on Victoria Drive. Beautifully decorated with wall to wall mirrors, Bun Cha Ca is ready to greet you as you walk into their always bustling and vibrant restaurant.
True patrons of Bun Cha Ca Hoang Yen have a tough time deciding between Special Fish Cake Soup (Bun Cha Ca Dac Biet #24) and Special Crab Cake Soup pho (Bun Rieu #23). Maybe you'll have better luck choosing between these crowd favourites, since both are just that good. The Phở Nam, Bồ Viên is also popular mainly due to its genuine flavour and components.
What to order: Bun Rieu #23 or Bun Cha Ca Dac Biet #24
Address: 5083 Victoria Dr, Vancouver, BC V5P 3T9, Canada
Website | Instagram | Facebook
1. Mr. Red Cafe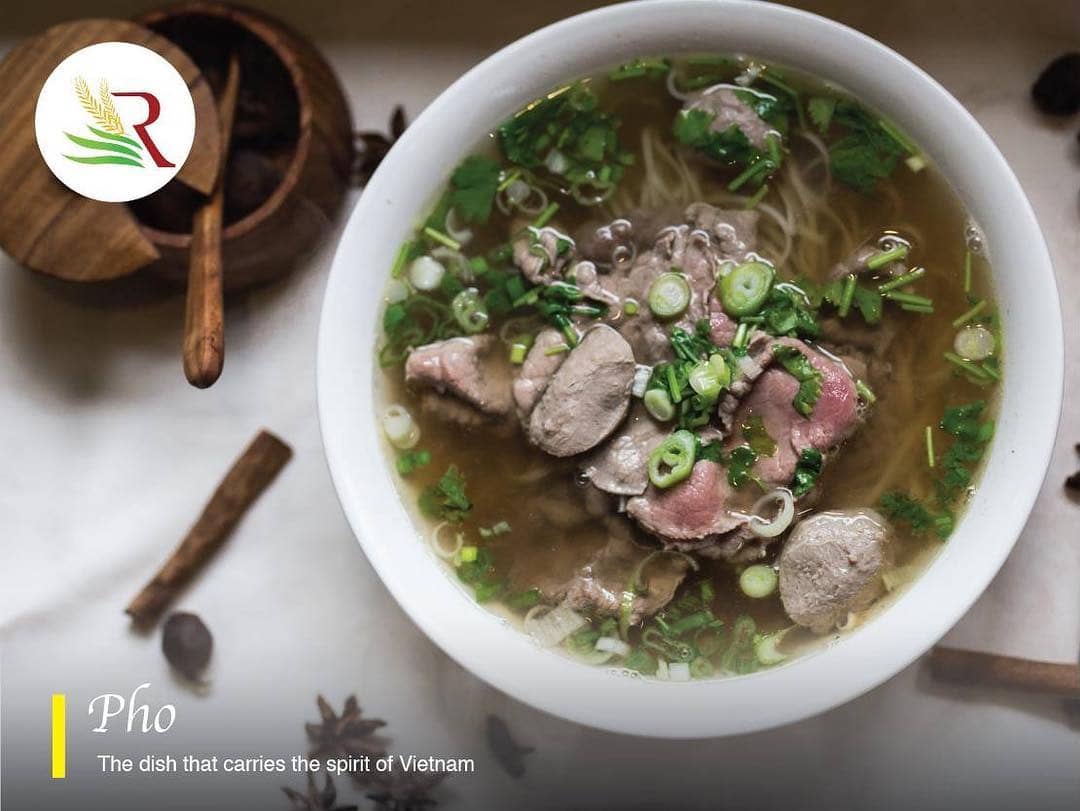 Passing their family's recipes down from generation to generation, Mr. Red Cafe is as authentic as it gets. Serving world-class Vietnamese cuisine in a charming and welcoming environment, the award-winning Mr. Red combines simplicity and subtlety in their intricate dishes. Known for their quality ingredients and fresh produce, experience the whole range of Vietnamese food at Mr. Red.
You will find some of the best pho in Vancouver here. Choose between their delicious chicken Pho Ga or the mouth-watering Pho Bo. The freshness of ingredients and deep flavour of the broth really stands out. Their signature Bún Bò Lá Lốt is also a huge crowd favourite, so don't miss out!
What to order: Pho Ga, Pho Bo, Bun Bo La Lot
Address: 2131 East Hastings St., 2680 West Broadway, Vancouver
Website | Instagram | Facebook
That wraps up our list of the 10 Best Pho spots in Vancouver. We hope you visit them and enjoy digging into those steaming bowls of heaven. If you're looking for some great day or weekend spots to hang out and enjoy a delicious meal, check out these 10 Amazing Brunch Restaurants in Vancouver, or these incredible Vancouver Cafes.
The following two tabs change content below.
Latest posts by Noms Magazine (see all)