Looking for the best food tours in Vancouver? Well, you're in the right place!
Being Canada's densest, most ethnically diverse city, Vancouver, therefore, is home to a rich multicultural heritage and cuisine, which makes it a paradise for all food lovers!
Here, they offer a wide array of culinary delights that are sure to tantalize your taste buds, whether you're a fan of Asian cuisine, a wine connoisseur, or a donut enthusiast. We bet you'll find a tour that caters to your culinary cravings.
Join us as we embark on a gastronomic journey, exploring the 11 best food tours in Vancouver. Get ready to discover new flavours, learn about Vancouver's food culture, and indulge in some of the city's best eats.
This article contains affiliate links where we may get a small commission if you click on the link and purchase. No extra cost is added to you.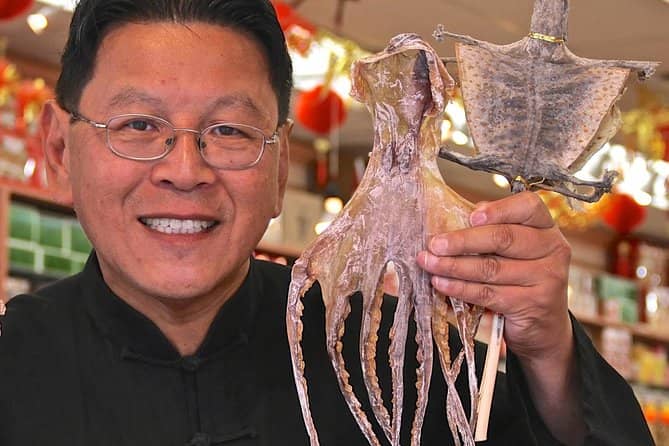 Spend a morning in Vancouver's Chinatown with an off-duty chef on this A Wok Around Chinatown: Culinary and Cultural Walking Tour! As the name suggests, the tour is led by a professional chef, ensuring an authentic and knowledgeable experience.
During the tour, you'll be introduced to the rich history of Vancouver's Chinatown, one of the oldest in North America, and its landmarks while sampling a variety of delicious Asian dishes.
From traditional dim sum to medicinal teas, your taste buds will be on a journey of discovery. The tour also includes a visit to the tranquil Dr. Sun Yat-Sen Classical Chinese Garden, which makes it a perfect blend of culture, history, and gastronomy.
Perfect for foodies and culture enthusiasts alike!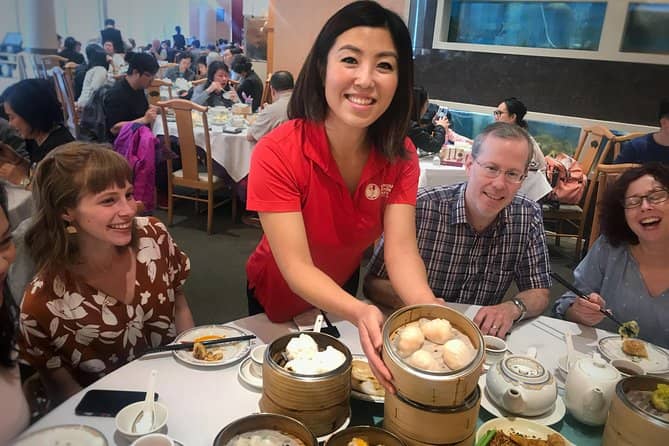 If you're a big fan of Asian cuisine, especially Chinese food, this tour is made just for you! Seems like all the best dishes in all of North America just gathered here!
This tour is going to take you through the bustling streets of Vancouver, where you'll get to taste a variety of Asian cuisines, including Chinese, Japanese, and Filipino dishes. Feast on traditional and innovative fare like dim sum, pastries, wontons, sushi, and bubble tea all along the way!
Plus, you'll get to explore some of the oldest restaurants, local markets, and bakeries, and learn about their interesting facts. Trust us, you'll quickly be immersed in this rich culture and find out dishes you may have never tasted before!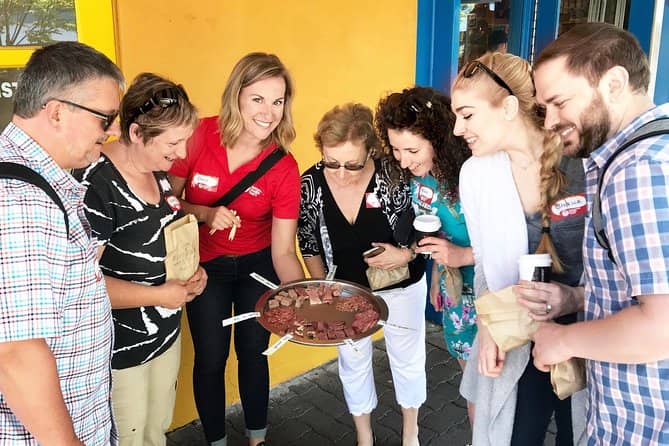 The Granville Island Market is a favourite amongst the city's chefs, foodies and visitors. And now you'll have the chance to explore it in the VIP Access Granville Island Market Tour!
This bustling market is a food lover's paradise, offering a vast array of fresh produce, gourmet foods, and delicious baked goods. With your VIP access, you'll get to explore the market before it opens to the public, giving you a unique behind-the-scenes experience. Tuck into savoury and sweet bites by renowned culinary artisans, and connect with their passion for food and heritage.
This tour is just perfect for foodies and anyone looking to experience the local culture of Vancouver!
Every time you think of exploring Chinatown from its stunning food to its rich history, come meet Judy and let her guide you through the Chinatown Walk, Historic Talk & Dim Sum Tour!
Judy has been guiding the tour for almost 15 years, that's why we guarantee you that she'll be the expert in everything related. You'll try a traditional Cantonese dim sum lunch, learn about Chinese culture through the food, and explore the neighbourhood businesses during the tour.
One thing that separates this tour from others is the fact that it's the only one with permission to bring guests inside several of Chinatown's heritage buildings.
This exclusive opportunity has made this tour pretty much outstanding!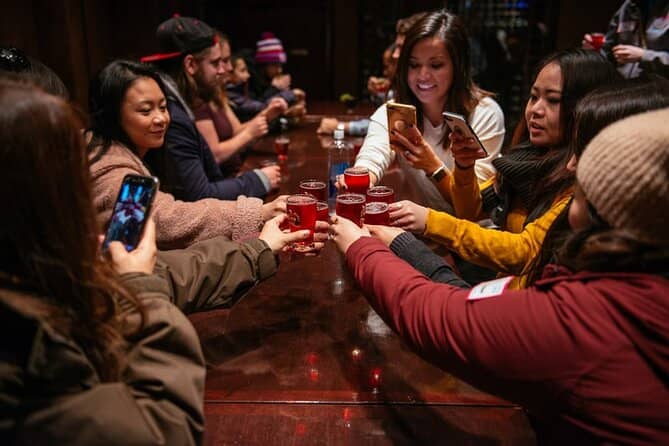 Walk through the cobbled stone streets of Vancouver's oldest neighbourhood and taste local foods on this Gastown Historic Walking Food Tour.
Known for its unique character and charm, Gastown is home to some of Vancouver's best eateries. Get ready to try all the best local craft beer, Japanese Karage chicken, freshly made Sicilian Tortellini with local wine, vegan sweet & chili cauliflower, traditional Canadian poutine, organic soft ice cream, decadent waffles, and award-winning cheesecake, and so on!
Along the way, your guide will lead you to fascinating and funny little-known stories about Vancouver and its "Wild West" history that dates back 150 years. This is a tour you don't want to miss!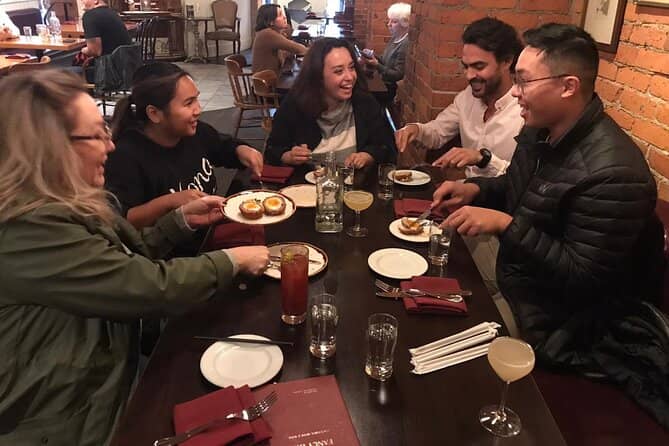 Vancouver's diverse food scene is a highlight of exploring the city, but finding the best neighbourhood flavours is another story. Get ready to explore the heart of Vancouver with Secret Food Tours, in which you'll get to taste a variety of local delicacies from fresh seafood to sweet treats!
The best part is that we always get a 'secret dish' by the end of the tour, which is pretty much an adventure for all of us!
This tour is a great way to discover hidden gems and local favourites that you might not find on your own. So, put on your walking shoes and bring your appetite!
If sweet treats are what you're craving, this Artisan Donut Food Tour is perfect for you! This tour takes you for a leisurely walk through some of Vancouver's cutest neighbourhoods and get to taste a variety of delicious donuts.
From classic glazed to unique flavors like matcha green tea, there's a donut for every taste. Most of the donuts are hand-crafted and made fresh daily. If you're lucky enough, you might see them being made during your visit!
Before ending the tour, you'll walk through the historic Gastown district, which adds a touch of culture to your culinary adventure, and visit Cartems – one of the best donut shops in Vancouver.
We can't wait to show you the sites, sounds, and tastes of Vancouver. Don't miss out on this sweet experience!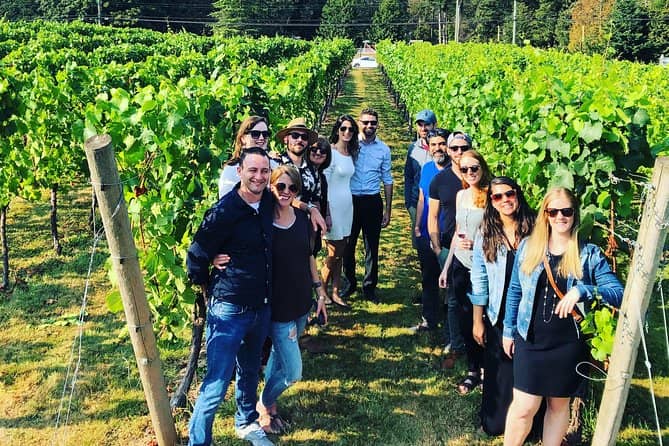 Call out all the wine lovers to join us on this Fraser Valley Wine Tour to experience the exquisite flavors of the Fraser Valley! You'll be whisked away to the beautiful Fraser Valley where you'll visit three wineries on this half-day guided tour, each with their unique specialties.
It includes a delightful lunch at the end of the tour, and you'll have the chance to taste a variety of wines, from whites and reds to delightful dessert wines. This is a fantastic way to spend a day, sipping on fine wines and enjoying the stunning scenery of the Fraser Valley.
Great wine in great scenery, what can be even better?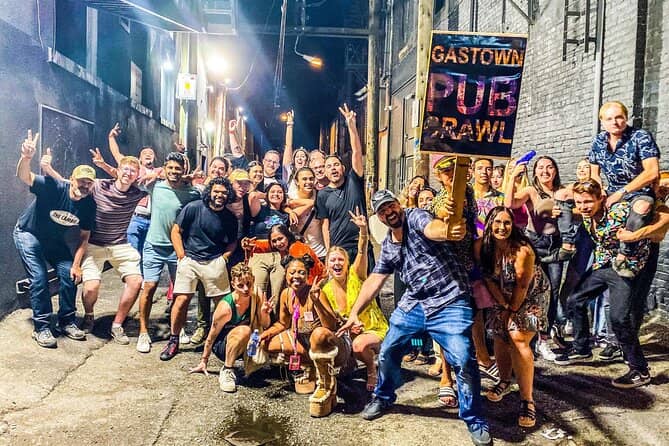 Are you ready to dance the night away? Let's explore Vancouver's vibrant nightlife with the Gastown Pub Crawl! This tour takes you through the historic heart of the city, Gastown, where you'll visit some of the best pubs and bars that the city has to offer while meeting awesome people from around the world!
Once you're, ready to taste local craft beers and delicious cocktails, all while learning about the rich history of this iconic neighborhood. The tour includes one free shot per bar, free cover at 4 bars & 1 nightclub, drink specials, and no lineups!
This is just a great option to meet new people, try some fantastic drinks, and immerse yourself in the lively atmosphere of Gastown at night!
Oh, and don't forget to check out the famous steam clock while you're there too!
Enjoy a taste of Vancouver's hip craft brewery scene with the Behind-the-Scenes Brewery Tour!
This is just perfect for all beer enthusiasts, offering a unique opportunity to explore the brewing process from grain to glass. You'll visit three different breweries, each with its own unique styles and flavors, complete with tastings and information from your very own beer expert!
The tour includes a behind-the-scenes look at the brewing process, where you'll learn about the art and science of beer making.
At the second or third stop, try a light snack or meal from a full kitchen. With some entertainment at each stop, join this tour for a day of laughs, knowledge, and the best beer around.
So, grab your friends and family, and let's raise a glass to Vancouver's thriving craft beer scene!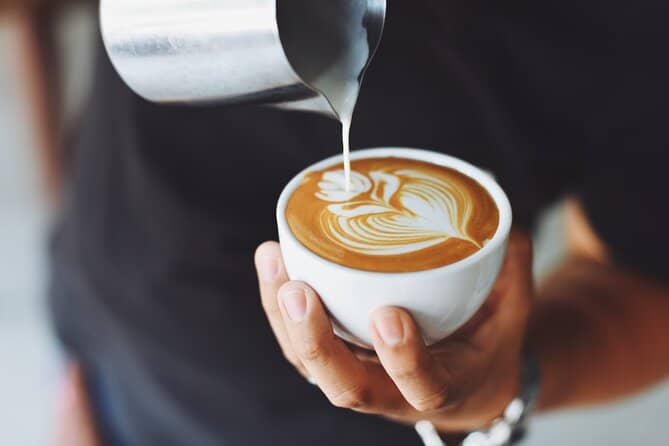 Dear all coffee-addict fellas, this is a tour that you must not miss when visiting Vancouver! This 3-hour Walking Tour Vancouver's Street Art & Craft Coffee is a great opportunity to explore the city's creative side while sipping on the rich flavours of locally brewed coffee.
During the tour, you'll be admiring the colourful streets of Vancouver, adorned with stunning murals and graffiti, while learning about the history of street art and the artists behind the masterpieces.
Now comes the best part: stop at some of the city's best craft coffee shops as you walk through the city's hippest neighbourhoods. Then, visit Beaumont Studios for a look at works by local artists before walking through the Mount Pleasant neighbourhood for a look at the area's street art murals.
Plus, Mount Pleasant has the best treats like chocolate and donuts, so don't miss it!
From bustling markets and vibrant street art to the rich flavours of local breweries and coffee shops, Vancouver offers a culinary experience like no other! Each of these food tours provides a unique way to explore the city, offering a taste of the local culture along with delicious food and drinks. So why wait?
Check out our suggestions on the best things to do in Vancouver for more exciting ideas to make the most of your visit to this vibrant city.