Tucked away at the heart of the majestic Selkirk Mountains and on the banks of the awe-inspiring Columbia River, the mountain town of Revelstoke attracts adventurous souls who want to enjoy a quaint and intimate time with a glorious backdrop of unspoiled nature and snow.
The intimate vibes and a sense of solitude make this Victorian town a must-visit. It's like you're living inside a snow globe. So, to help you plan your visit, we've rounded up the 10 best Revelstoke restaurants!
From upscale dining to food trucks, from Mexican to Asian cuisines—you have it here, and you wouldn't be disappointed!
1. Quartermaster Eatery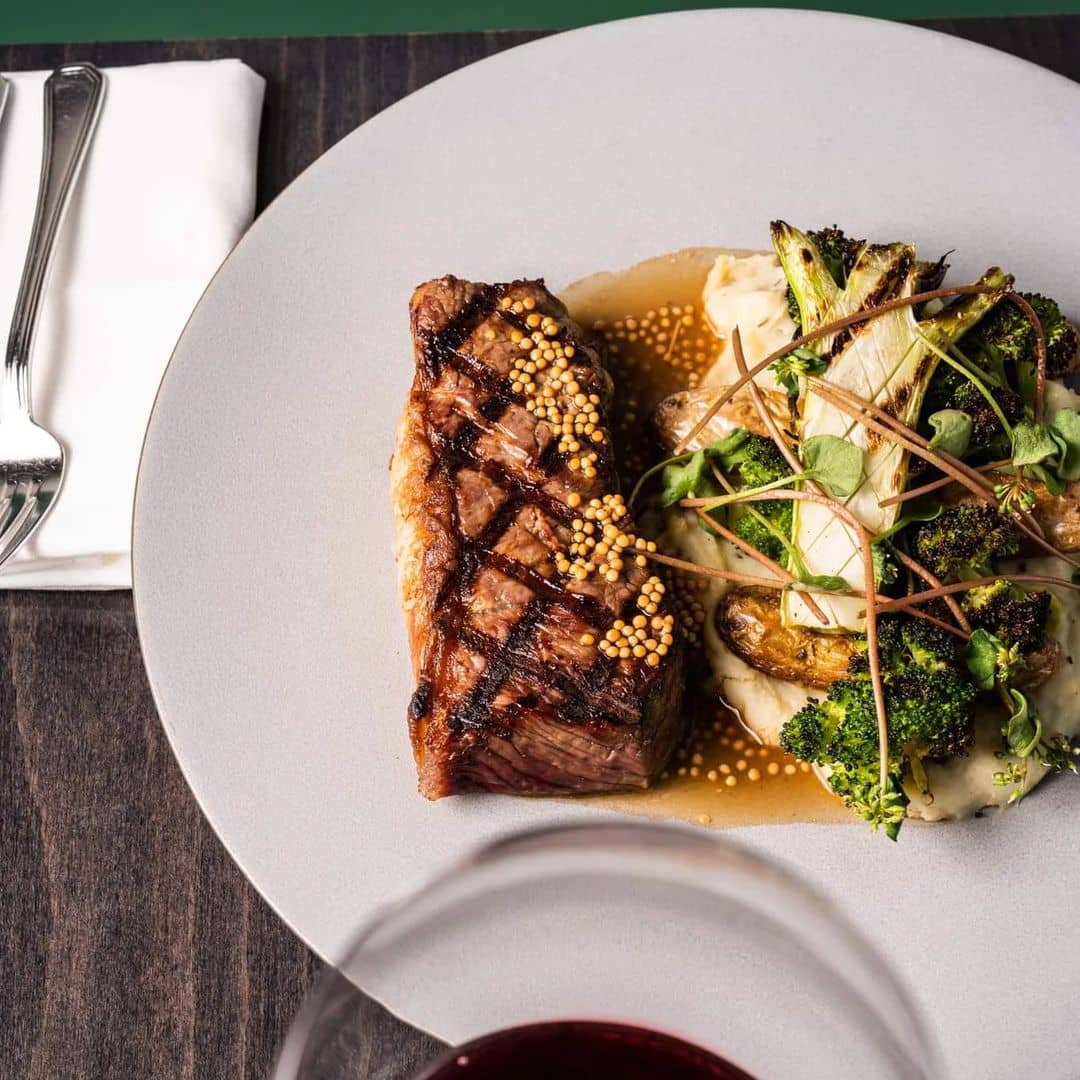 Kicking off this list is Quartermaster Eatery, a restaurant offering the best on all fronts. As one of Revolstoke's most coveted restaurants, they exceed all expectations—from their expertly prepared dishes and impressive service to great interiors and cozy vibes.
Showing that fine dining doesn't need to be fussy and frilly, Quartermaster is known for their limited but exceptional menu. Everything from it deserves all the praises, but their fantastic take on the Fraser Valley Duck, Breast, Gnocchi, and Cod Mosaic is noteworthy!
Perfectly pan-seared 10oz duck breast with lemon couscous, grilled corn, beet puree, roasted golden beets, and haskap berry demi-glace, the Fraser Valley Duck Breast will turn you into a duck fan if you're not one yet! Trust us, you will fall in love with every bite.
The gnocchi is simply irresistible! Pillowy soft gnocchi with zucchini, wild mushrooms, fresh basil, smoked peas, and a refreshing mint pesto, what more could you ask for?
Another star of the show, the Cod Mosaic is made with passion and care; you can see this clearly in their immaculate texture and divine taste.
If you're planning a visit, be sure to book ahead, as Quartermaster Eatery is always busy!
What to order: Fraser Valley Duck, Smoked Gnocchi, Cod Mosaic
Address: 109 1 St W, Revelstoke, BC V0E 2S0, Canada
Website | Instagram | Facebook
2. Old School Eatery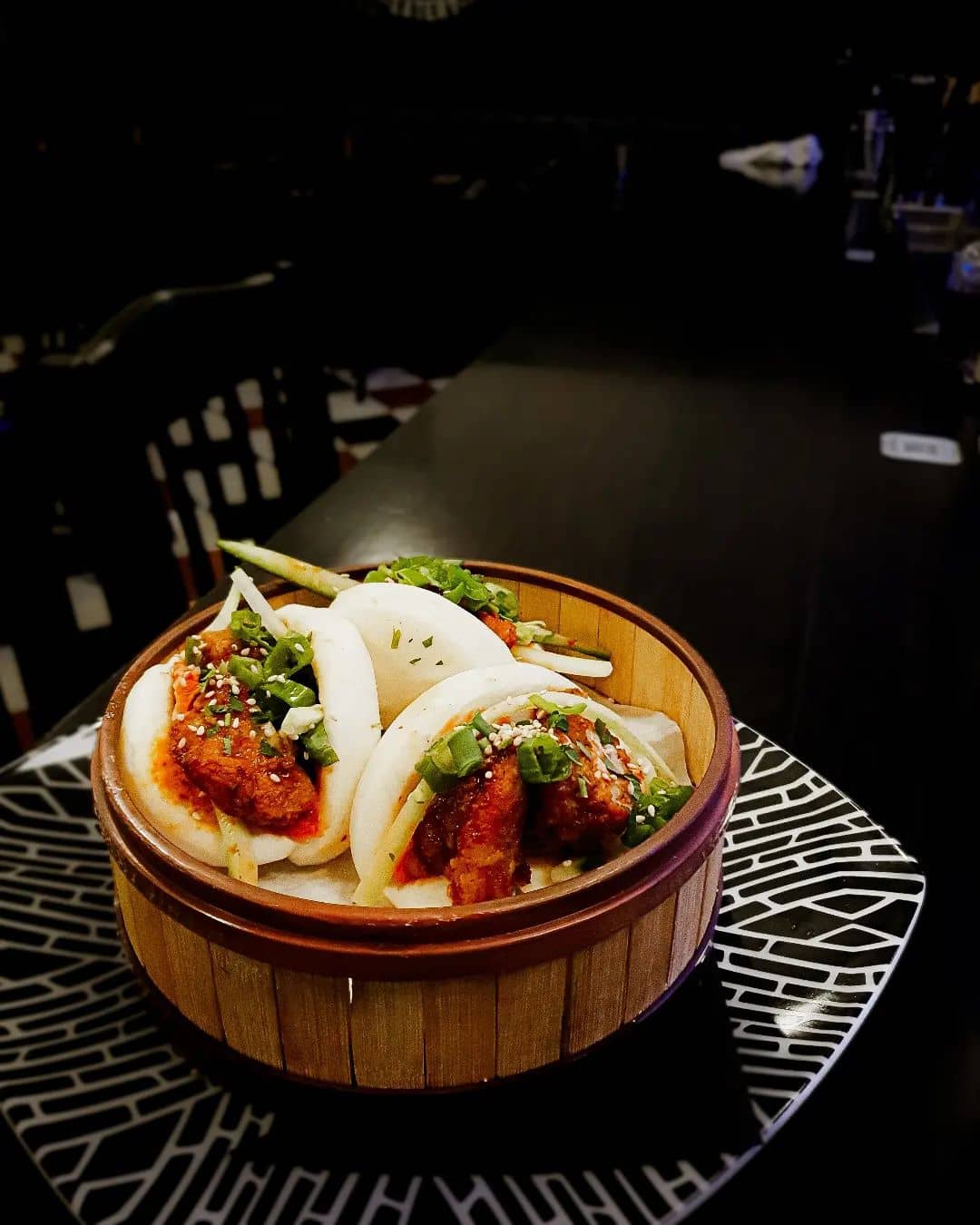 If you're looking for somewhere warm to welcome you after hours of driving amidst snow-filled roads, Old School Eatery is your best bet. Interestingly, they're literally an old school converted into an eatery, so you're basically dining inside a piece of history!
You might think they're only famous for the historical aspect, but that's where you're wrong. Old School's excellent food, impeccable service, and welcoming vibes perfectly match the background story!
Even their interior compliments the historical setting. For instance, the high ceiling and an old piano take you back to your school days. The floors and decors are on point, too!
But enough of their layout, let's talk about the most important thing: food! With that said, people highly recommend three showstopping dishes from their menu: Bao Buns, Rainbow Bowl, and Crispy Brussel Sprouts!
What to order: Bao Buns, Rainbow Bowl, Crispy Brussel Sprouts
Address: 616 3 St W, Revelstoke, BC V0E 2S1, Canada
Website | Instagram | Facebook
3. Kawakubo Revelstoke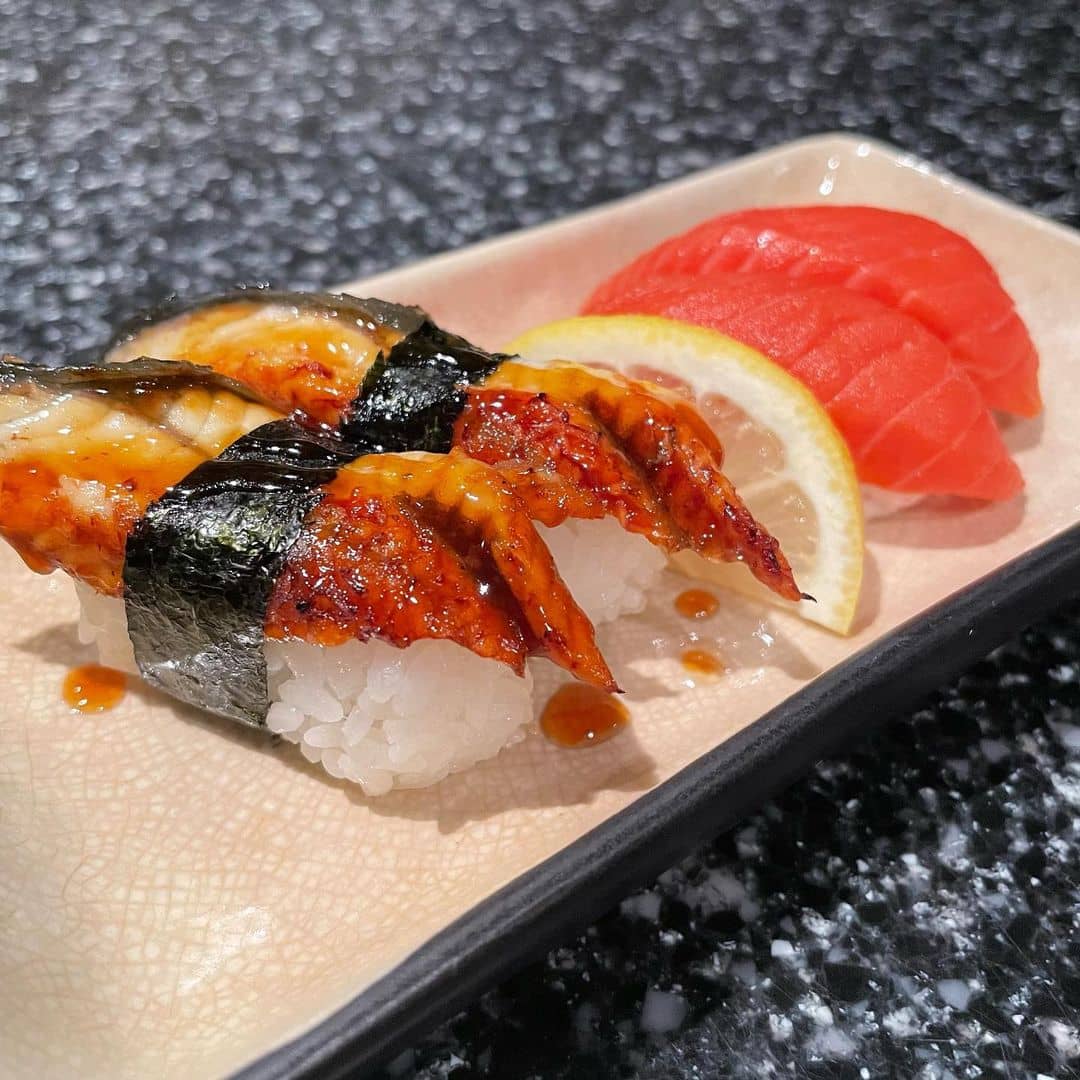 Revelstoke offers first-class restaurants featuring cuisines from around the world, and Kawakubo sits atop the pantheon of Japanese fare in town. Ask any local, and they'll surely recommend the restaurant for your sushi fix.
While Kawakubo highlights their stellar and authentic Japanese menu, their outstanding service is also something to note. Their staff are quick yet considerate—you'll be amazed at how fast they accurately serve your order!
Kawakubo is always bustling with visitors and patrons; that's how good they are! But you'll not regret waiting for a table, especially if you try their Sunomono Salad, Philadelphia Spring Rolls, and Veggie Platter.
The sunomono salad is shrimp or octopus made tastier by rice noodles, cucumber, and sweet vinegar. The Philadelphia Spring Rolls are a heavenly mix of greens, cheese, salmon, wasabi, and other delights inside a rice paper wrap. Their Veggie Platter never disappoints, too.
What to order: Sunomono Salad, Philadelphia Spring Rolls, Veggie Platter
Address: 109 1 St E, Revelstoke, BC V0E 2S0, Canada
Website | Instagram | Facebook
4.112 Restaurant & Lounge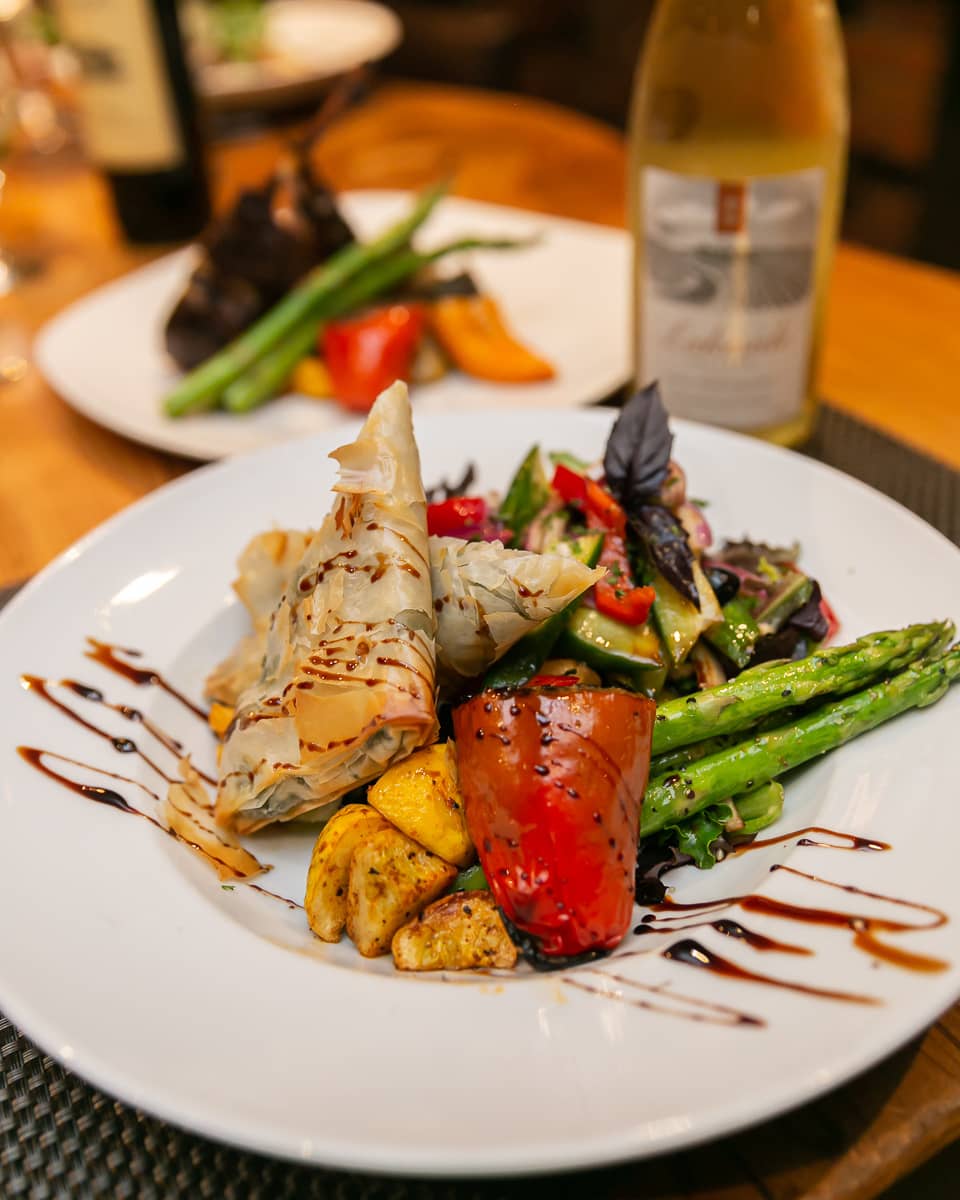 Regent Hotel is made even more regal with 112 Restaurant & Lounge. Established in 1978, the restaurant disrupted Revelstoke's notion of upscale dining.
It may have been four decades since they opened, but their ever-improving, never dwindling reputation makes them a must-visit place for every foodie looking for a sophisticated yet charming atmosphere.
Their inventive menu highlights dishes freshly made from local produce and boasts a remarkable cocktail list featuring special wine and beers. Everything is noteworthy, but you should order their Gem Romaine Caesar salad, 112 Lamb Rack, and Pan Roasted Double Breasted Chicken.
The lamb is melt-in-the-mouth perfection, while the double breasted chicken is to die for! Don't forget to add a Caesar salad as a side—you'll be blown away!
Sweetly cap it off with a Baked Cheesecake for a satisfying finish!
What to order: Gem Romaine Caesar Salad, 112 Lamb Rack, Pan Roasted Double Breasted, Baked Cheesecake
Address: 112 1 St E, Revelstoke, BC V0E 2S0, Canada
Website | Instagram | Facebook
5. Emo's Pizza & Steak House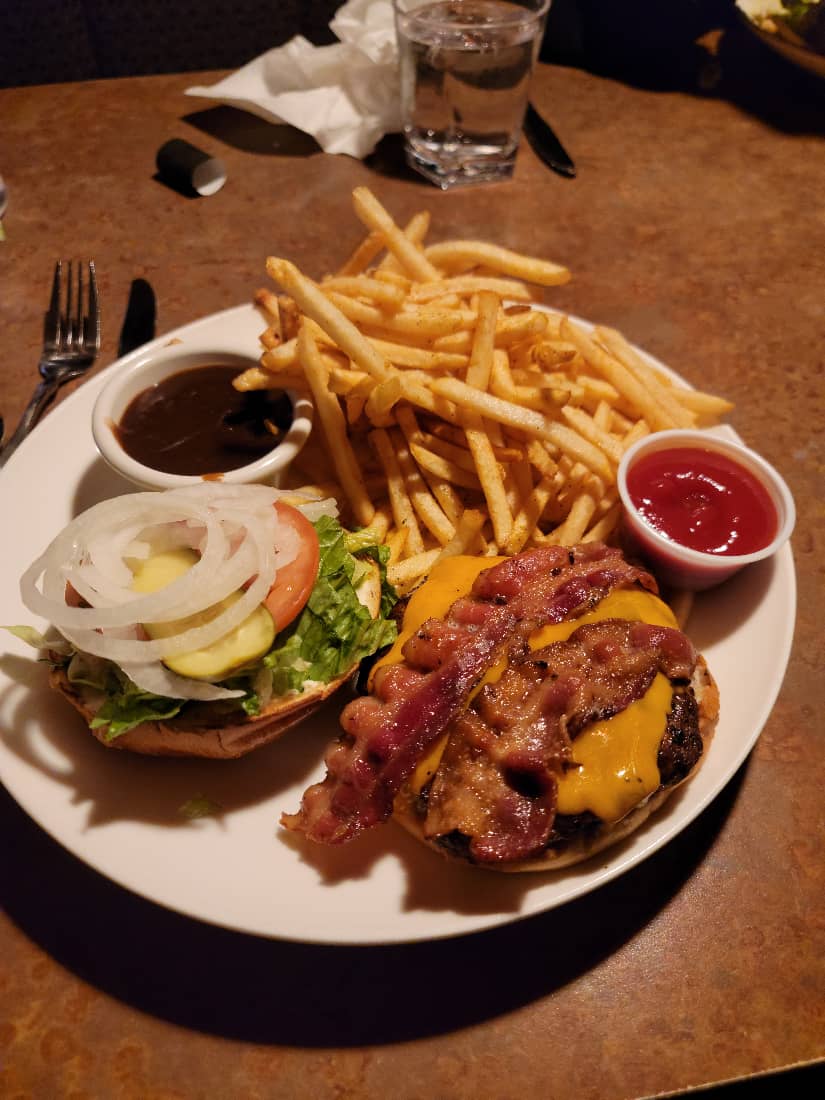 Emo's Pizza & Steak House is a prime example of the famous saying, "not all pizzas are created equal!" Served in gigantic proportions and mouth-watering presentation, their pizzas are arguably one of the best in Revelstoke.
They say that an indicator of a good pizza is the perfect crust, the right amount of toppings and cheese, and a tomato sauce that doesn't overpower the other ingredients. Emo's got this exact formula and even more! The chef also leaned towards Greek fare with some items on the menu.
But wait, there's more—their pasta and steak are as splendid as their pizzas! So, don't miss the chance to try their Baked Margarita, Emo's Special pizza, and Souvlaki Wrap!
Grab a bite and we're sure you'll come back for more!
What to order: Baked Margarita, Emo's Special, Souvlaki Wrap
Address: 418 1 St W, Revelstoke, BC V0E 2S0, Canada
6. Paramjit's Kitchen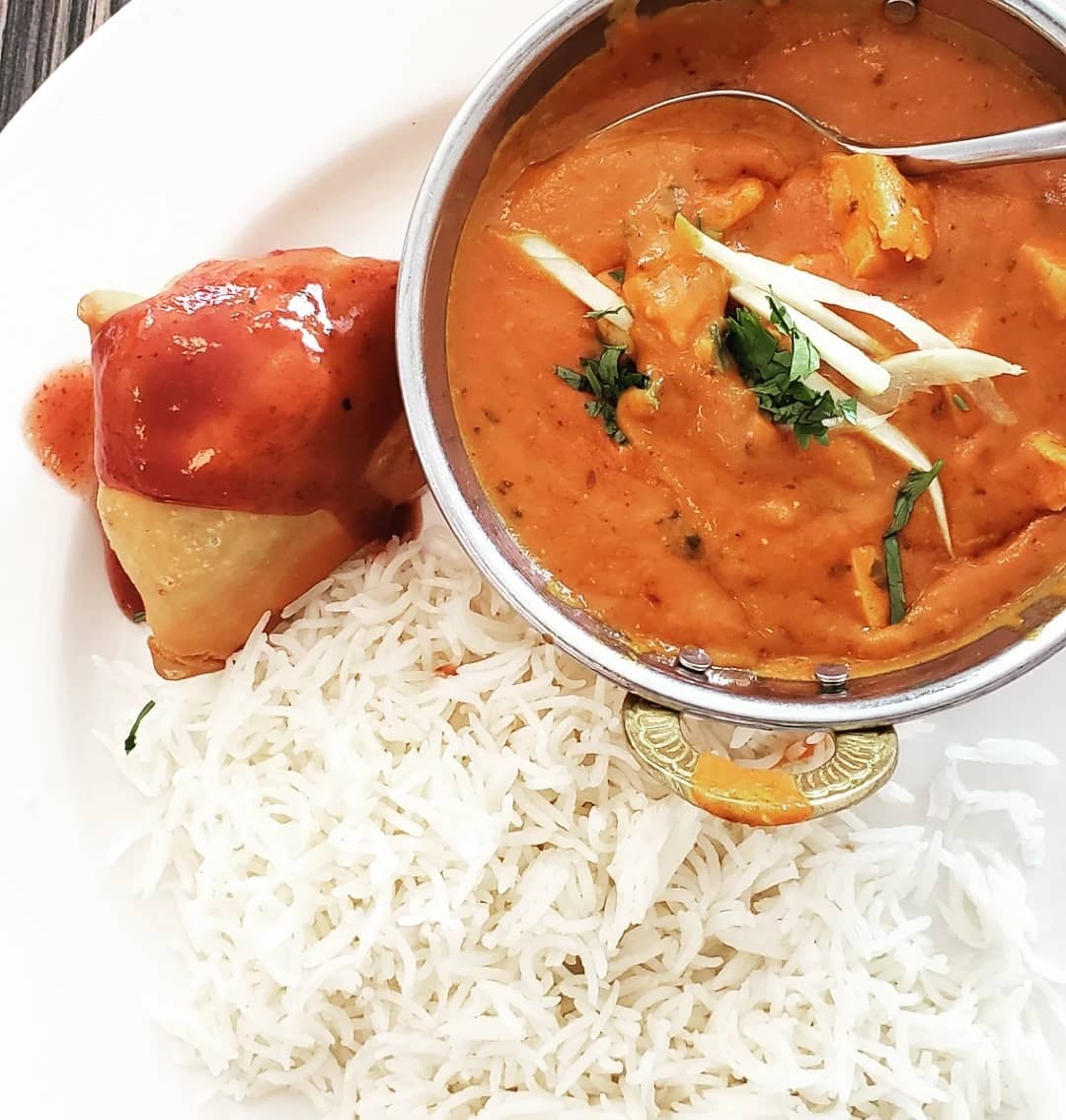 Paramjit's is another Revelstoke royalty famous for their delectable food and spotless service. Few restaurants would dare take on a fusion of Indian, Thai, and German cuisines, but Paramjit's took the challenge and made it their brand!
The interesting menu is star-studded with dishes you can't find elsewhere. Paramjit's chefs mastered the art of reinventing classic dishes into unique offerings. With top-tier talent and skills, they made three distinct cuisines into one that can be enjoyed by the Canadian palate.
We know you're curious to know how they managed to pull something this ambitious. But wait until you taste their Butter Chicken Spätzle, Chana Masala, Beef Keema, and Falafel Wrap, and prepare to fall head over heels!
What to order: Butter Chicken Spätzle, Chana Masala, Falafel Wrap, Beef Keema
Address: 116 1 St W, Revelstoke, BC, Canada
Website | Instagram | Facebook
7. The Taco Club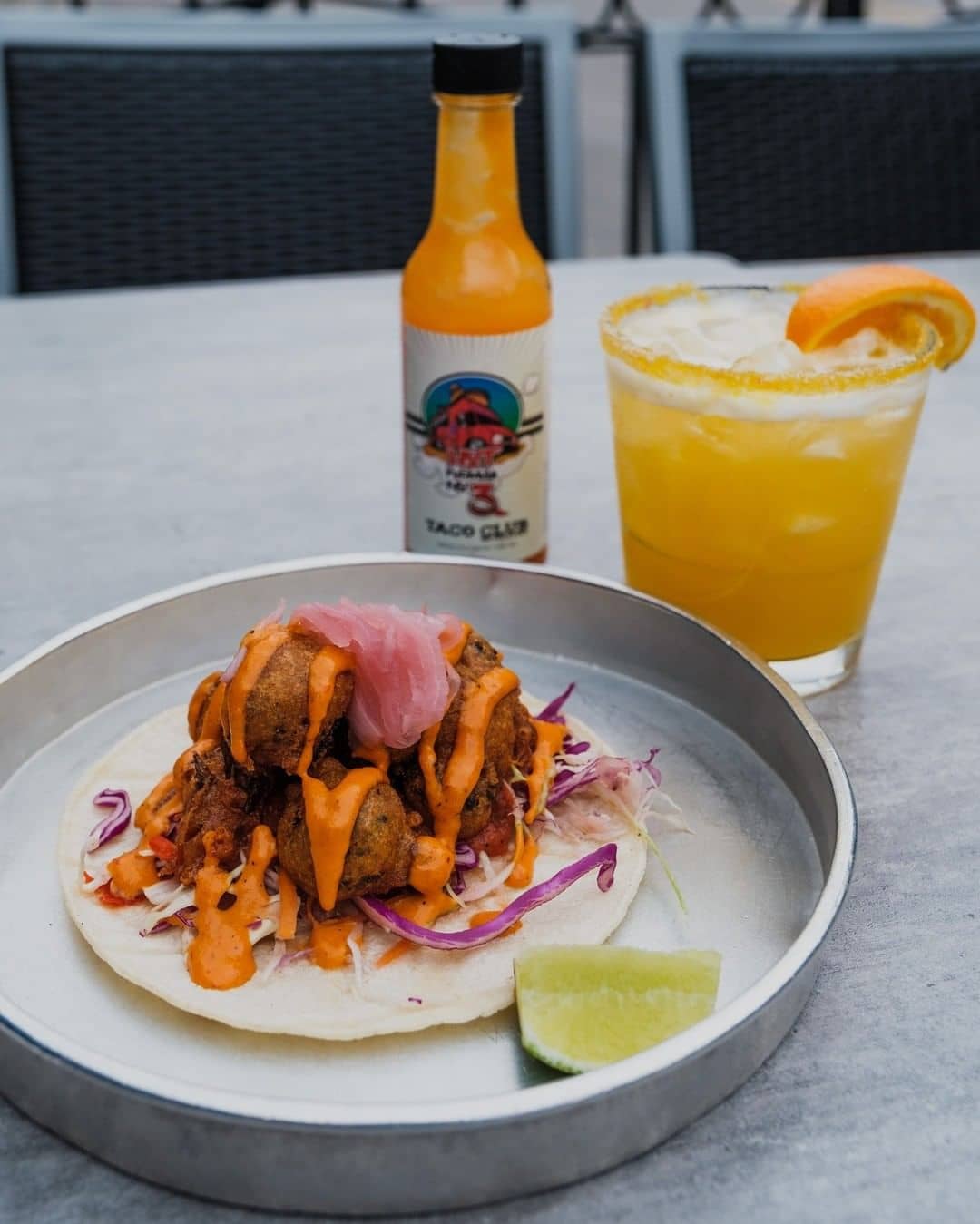 Next on the list is a Mexican restaurant specializing in tacos, quesadillas, burritos, and more. If you're looking for something to satisfy your taco cravings, the Taco Club should be on your Revelstoke bucket list!
Their astonishing take on the classic Mexican fare is praise-worthy. They prepare all dishes from scratch and expertly craft them with in-house sauces. And their takeout is just as phenomenal as their dine-in!
So, suppose you prefer to eat your tacos in the comforts of your home or elsewhere. In that case, you can still enjoy equally fantastic delicacies. Plus, their burritos do not fall apart, so it's less messy and more enjoyable!
If you're going to drop by, say hi to their beef birria enchiladas, guacamole, wild cod (make it crispy), and a wet burrito. Trust us, you'll never regret coming.
What to order: Beef Birria Enchiladas, Guacamole, Wild Cod (Crispy), Wet Burrito
Address: 206 MacKenzie Ave, Revelstoke, BC, Canada
Website | Instagram | Facebook
8. Killa-B's Grilla-Cheese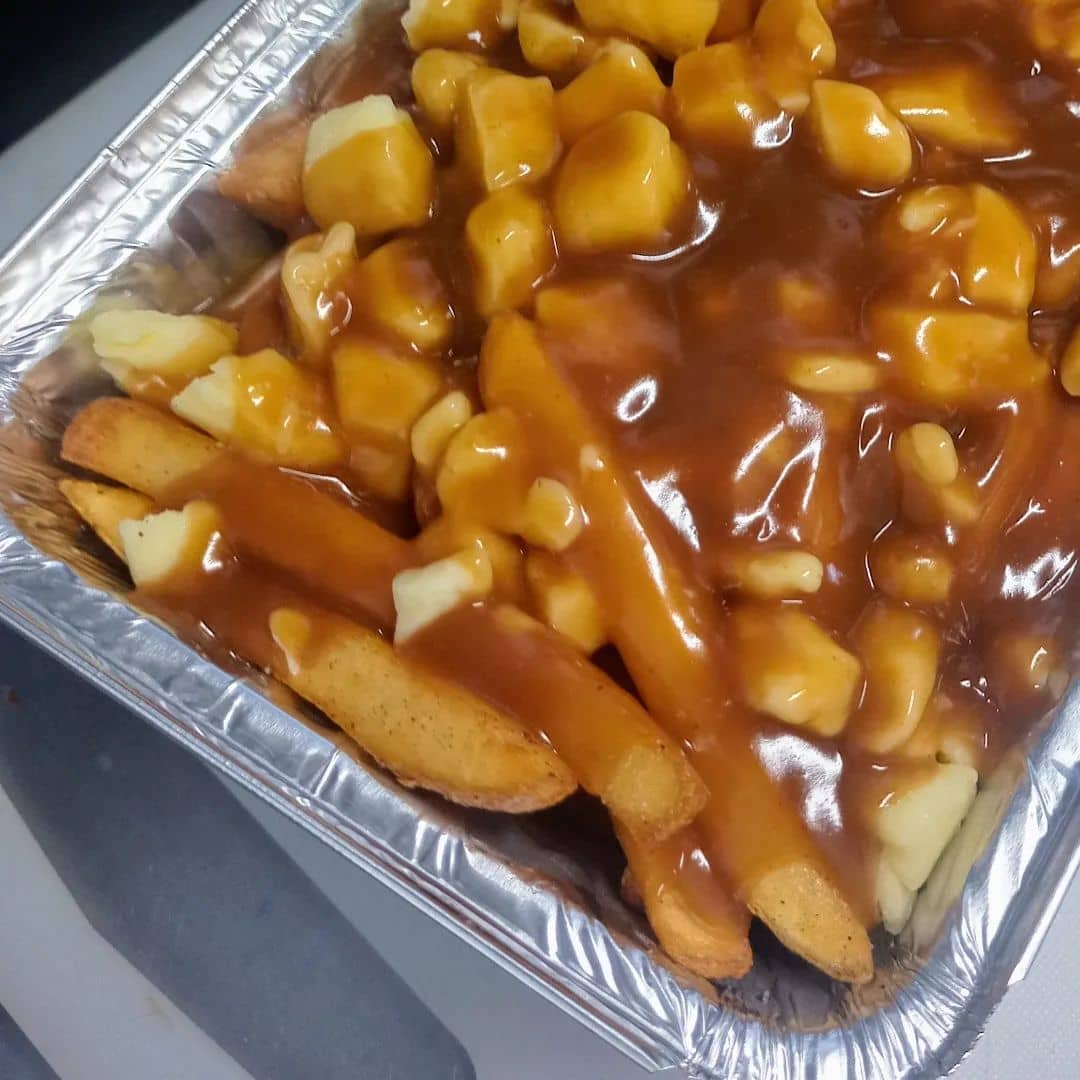 Killa-B's Grilla-Cheese is the famous red food truck in Revelstoke, known for their out-of-this-world grilled cheese. They're overwhelmingly popular among tourists, thanks to their impressive menu and funky vibes.
You will know Killa-B's Grilla-Cheese is the real deal—the owner personally serves your food and the staff are always wearing their beautiful smiles. And if you're waiting inside your car, they'll gladly bring your order to you! They perfectly understood the assignment. Kudos!
Their classic Grilled Cheese is perfectly toasted—not soggy and not overcooked, just the right softness to put the cheese into a warm embrace. The Poutine is made from hand-cut fries. Just…wow!
And don't forget their Buffalo Wings, an explosion of flavours in every bite!
What to order: The Classic, Poutine, Buffalo Wing
Address: 200 1 Street East, Revelstoke, BC V0E 2S0
Website | Instagram | Facebook
9. The Village Idiot Bar and Grill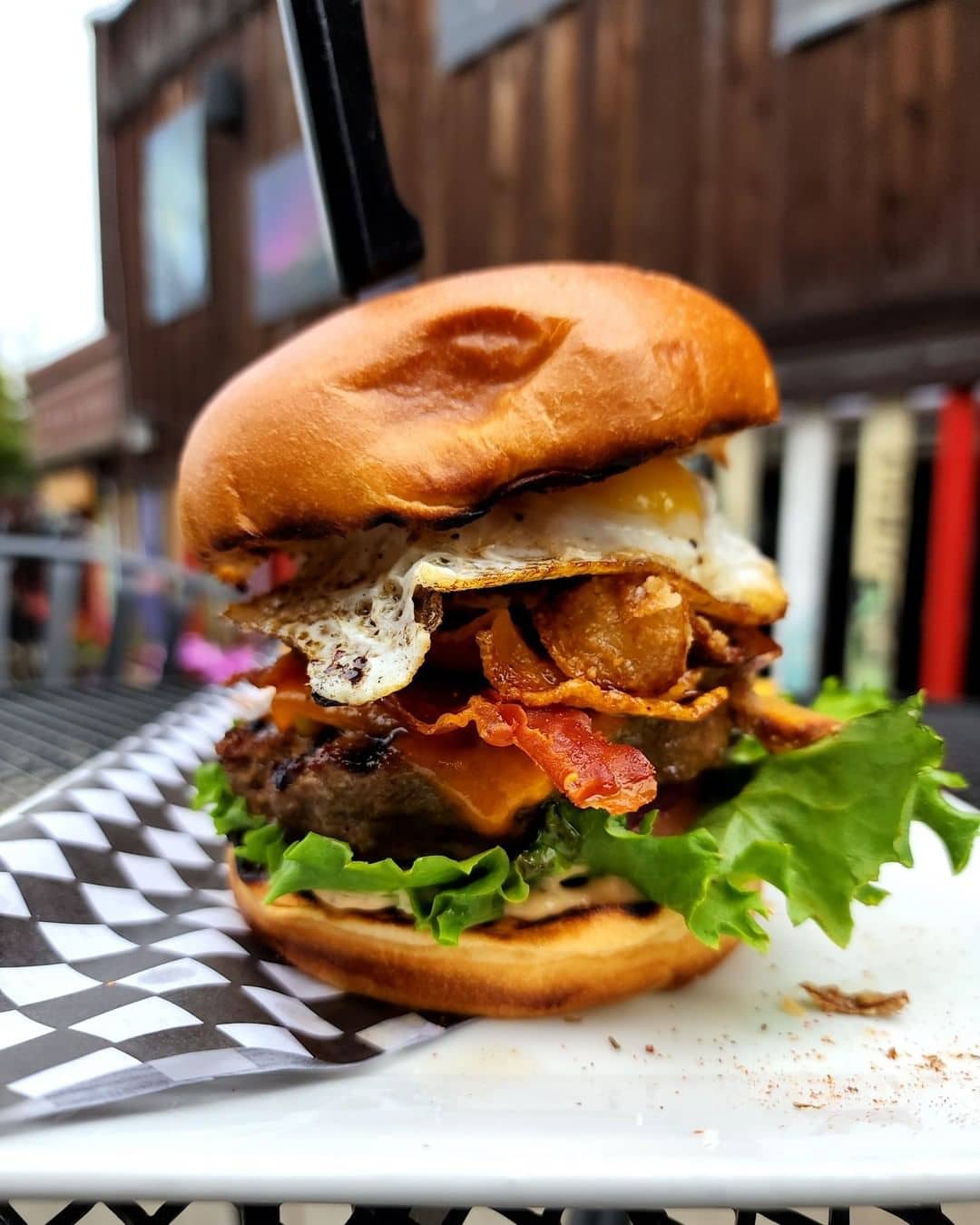 A laid-back vibe is what you'll get upon entering The Village Idiot Bar and Grill. This gastro pub offers a cabin-like feel, making conversations with friends over shared food more memorable.
To pay homage to the humble snow enclosing the town, the restaurant adopts a ski-themed interior, decorated with all sorts of ski equipment. Whether you're seated on their patio or dining inside, the overall experience the Village Idiot offers is one for the books!
Don's miss their Kitchen Sink Burger, featuring a homemade patty, chicken breast, bacon, and a blissful combination of ingredients and melted cheese. Their homemade, freshly cooked Great White Buffalo pizza is another can't-miss item.
With masterfully created sauce, dough, and toppings, you just can't help but be in awe! Hugo's Homage Poutine is next level delish! Flush it all down with beer to complete the full house deal.
What to order: Kitchen Sink Burger, Great White Buffalo Pizza, Hugo's Homage Poutine, Beer
Address: 306 MacKenzie Ave, Revelstoke, BC V0E 2S0, Canada
Website | Instagram | Facebook
10. Chubby Funsters Kitchen and Cocktails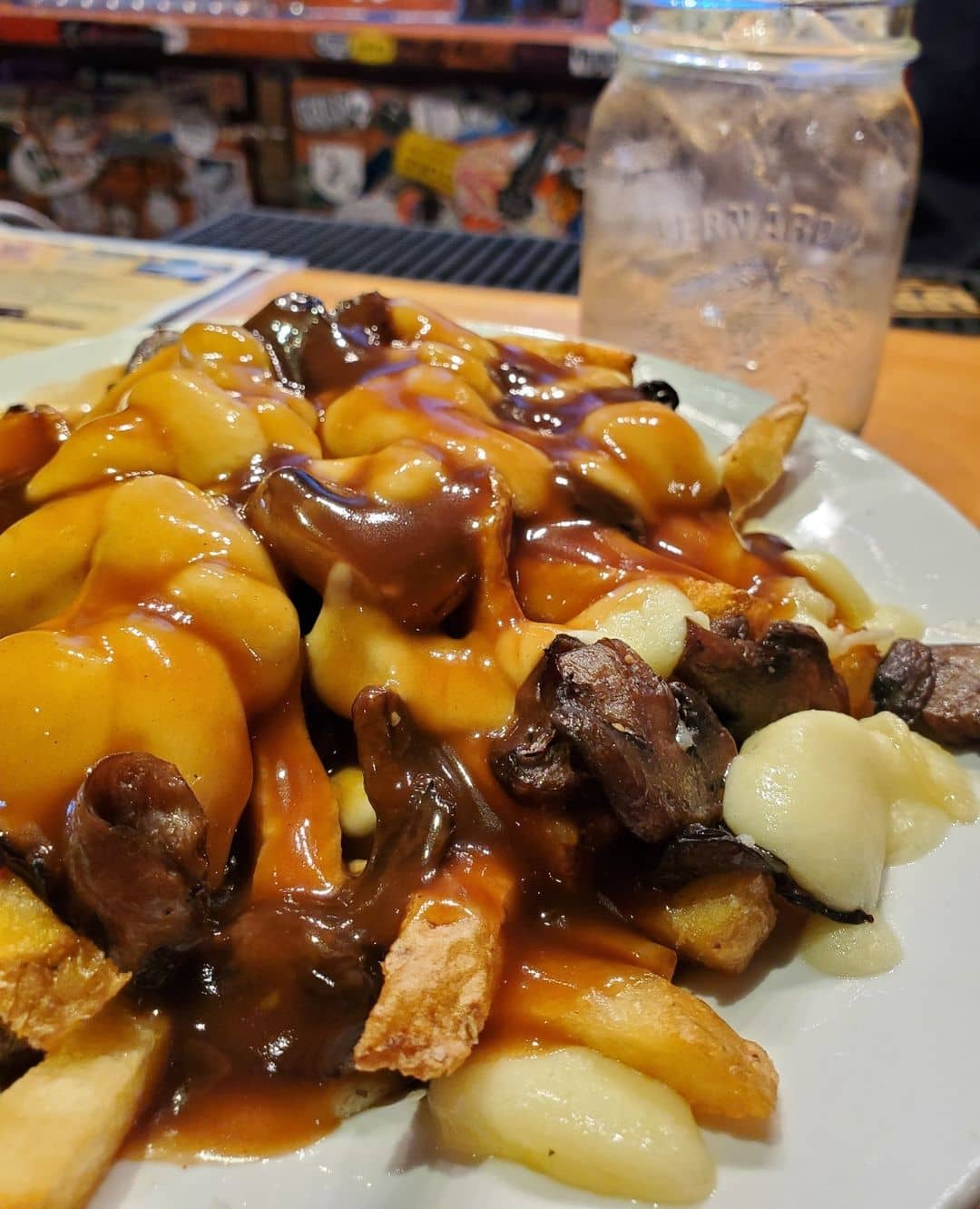 Located in downtown Revy, Chubby Funsters is a family-friendly restaurant perfect for any occasion. With blankets as window coverings, you'll know they're Canadian through and through.
Chubby Funsters is the epitome of perfecting the triple treat of amazing food, cosy atmosphere, and friendly staff! They have a wide range of unique creations you must try—be it for lunch, après, or dinner! Plus, they have a fantastic beer selection to boot!
You will never go wrong with their Cheese Curds, Beef Dip Sandwich, and PB&J burger! The Beef Dip Sandwich is a glorious, delicious mess, while the PB&J is simply gorgeous. Who would have thought of pulling off this kind of gimmick on burgers, right?
What to order: Beef Dip Sandwich, PB&J Burger, Cheese Curds
Address: 114 MacKenzie Ave, Revelstoke, BC, Canada
Website | Instagram | Facebook
There you have it! That ends our list of best Revelstoke restaurants you should stop by on your next escapade. If you're interested in exploring more, we recommend visiting Kelowna!
Here's a cheat sheet on the best Kelowna restaurants.