Richmond knows its coffee, and there's no shortage of coffee shops in this gorgeous city for coffee lovers to enjoy a cup or two of their favourite drink. Richmond coffee shops have their own aromatic vibe and always sport a friendly, comfy atmosphere.
If you're looking for the best coffee shops in Richmond, look no further, here are the 10 best coffee spots for you to try the next time you're driving through, visiting, or venturing out for your caffeine fix.
10. Faebrew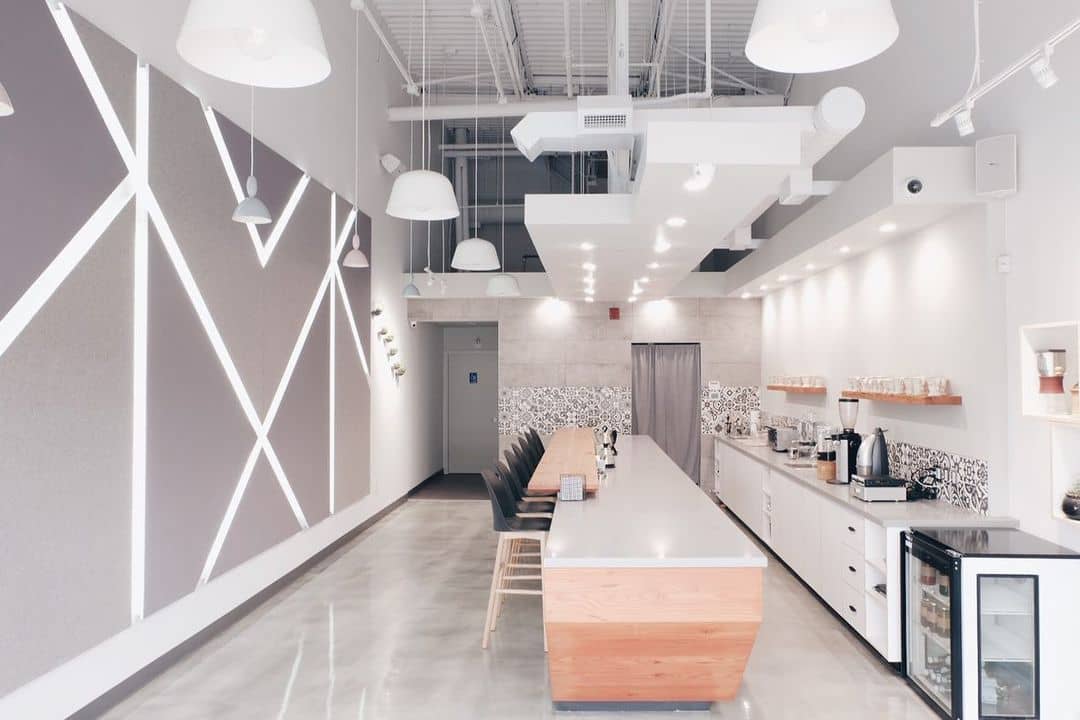 Don't you just love coffee shops that connect at a personal level? Faebrew is one such spot that replaces coffee menus by asking you directly what type of coffee you like, and then slowly brewing you a cup according to your tastes. They are a slow bar coffee shop, which means they do their brewing by hand and only do pour overs. This is a must-visit spot for true coffee aficionados, as the owner and barista Vincent can brew you a perfect cup of coffee, just based on how you're feeling. Amazing isn't it?
Besides their wonderful and unique individualized coffee, you have to try their classic Lemon Tart and sinfully delicious Pear Tart. A perfect companion to coffee is their freshly baked Croissants, available in butter, chocolate and almond.
Address: 4328 No. 3 Rd #140, Richmond, BC V6X 2C2
Website | Instagram | Facebook
9. Village Books & Coffee House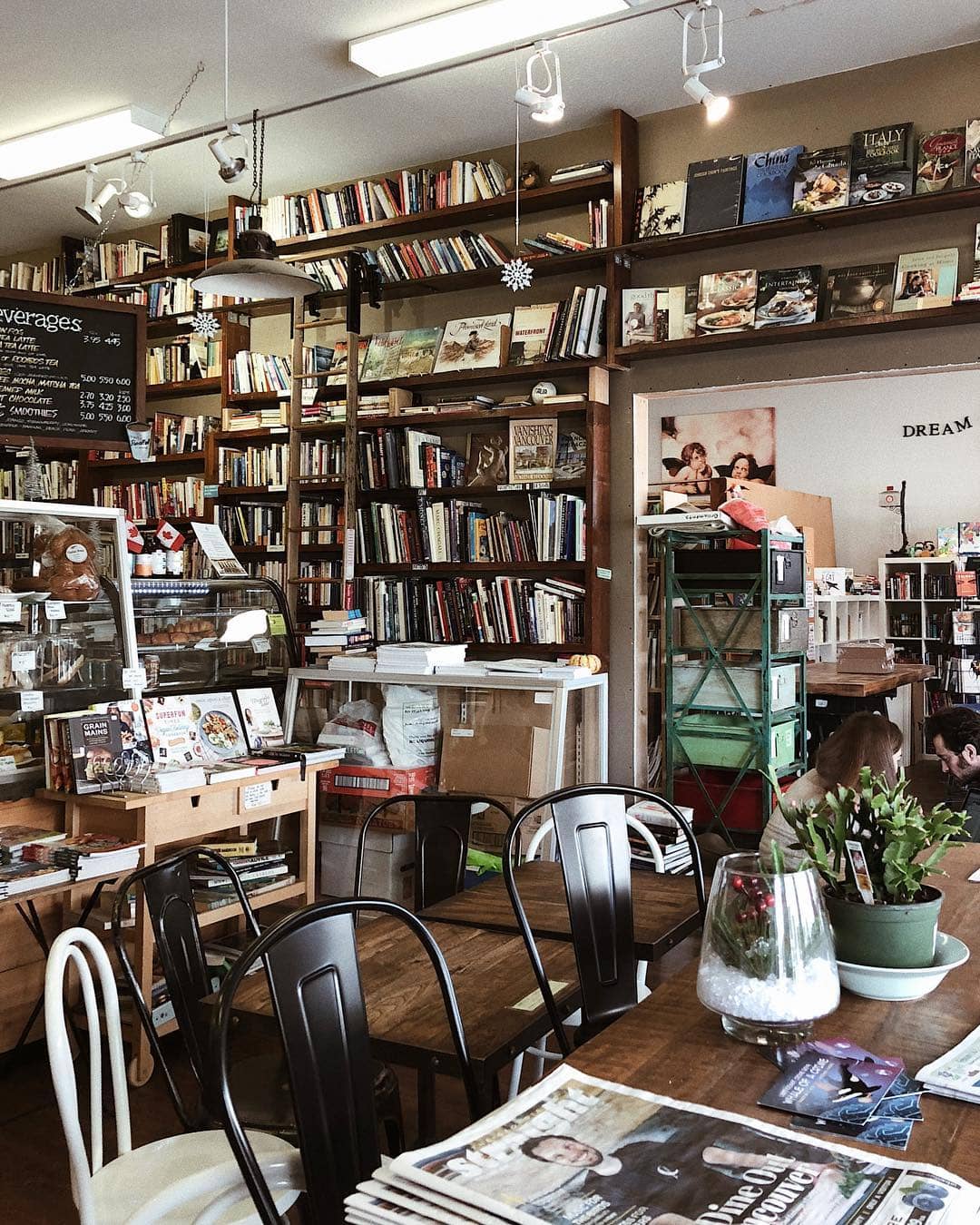 An absolute gem in Richmond, Village Books & Coffee House is exactly what every city needs. They deal in old books and new, and have a section for kids and one for adults. Come and enjoy re-reading your favourite books and enjoy a freshly brewed cup of coffee and some amazing snacks too. An oasis for bibliophiles and book lovers to spend the entire day surrounded by good food and fellow enthusiasts in a warm and embracing environment
They have a daily selection of muffins, fresh-baked croissants (Butter, Chocolate, Ham & Cheese), fresh bagels (plain, sesame, parmesan rosemary), cinnamon buns, gluten-free bar, and the Chef's special Soup of the Day. Fans of drip coffee will love the Latte, Cappuccino and Caramel Macchiato here. Even if you're not an avid reader, Village Books & Coffee House is great for a quick bite and who knows, you might just convert and fall in love with reading.
Address: 12031 First Ave #130, Richmond, BC V7E 3M1
Website | Instagram | Facebook
8. Leisure Tea & Coffee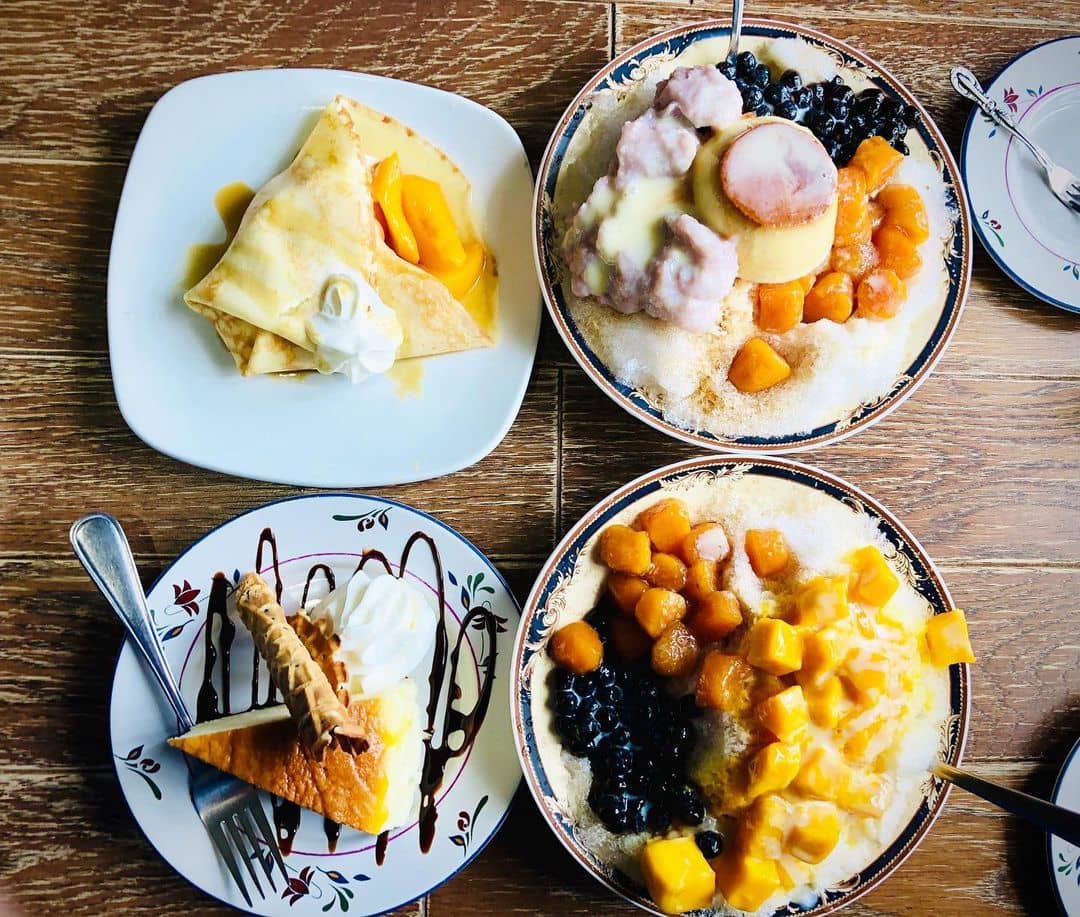 A lovely little family-owned and operated Taiwanese coffee shop, Leisure Tea & Coffee has been around for over thirty years and counting. Known for its coziness and shabby chic theme, customers flock to Leisure for long catch-up chats or late-night talks. They serve both Western and genuine Taiwanese items and love welcoming newcomers.
You have to try the authentic crushed ice with mung beans, taro balls, bubbles, and condensed milk served here at Leisure. We also love their Ice Cream Waffle, Japanese Cheesecake, Rose Milk Tea, and Club Sandwiches. Their Mandheling Brazil Coffee and their signature Leisure Coffee get high mentions too. They're awesome!
Address: 8391 Alexandra Rd #1110, Richmond, BC V6X 1C3
7. Steveston Coffee Company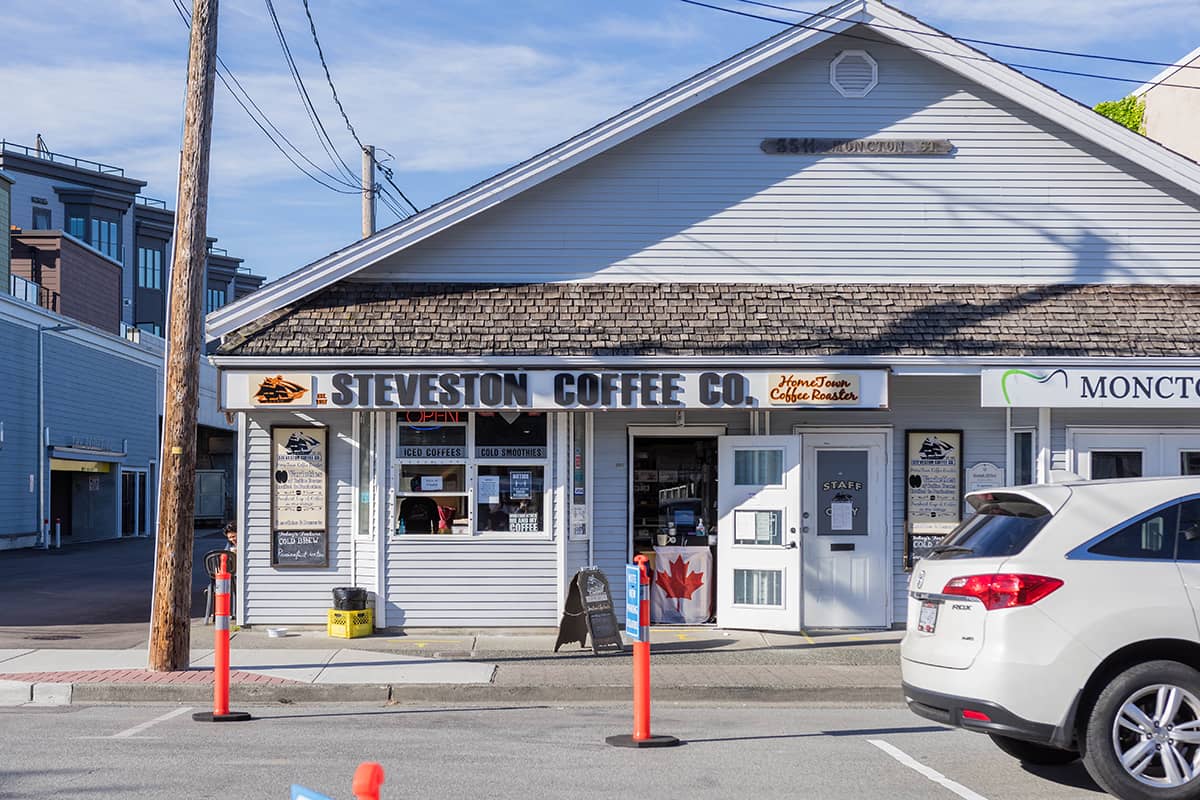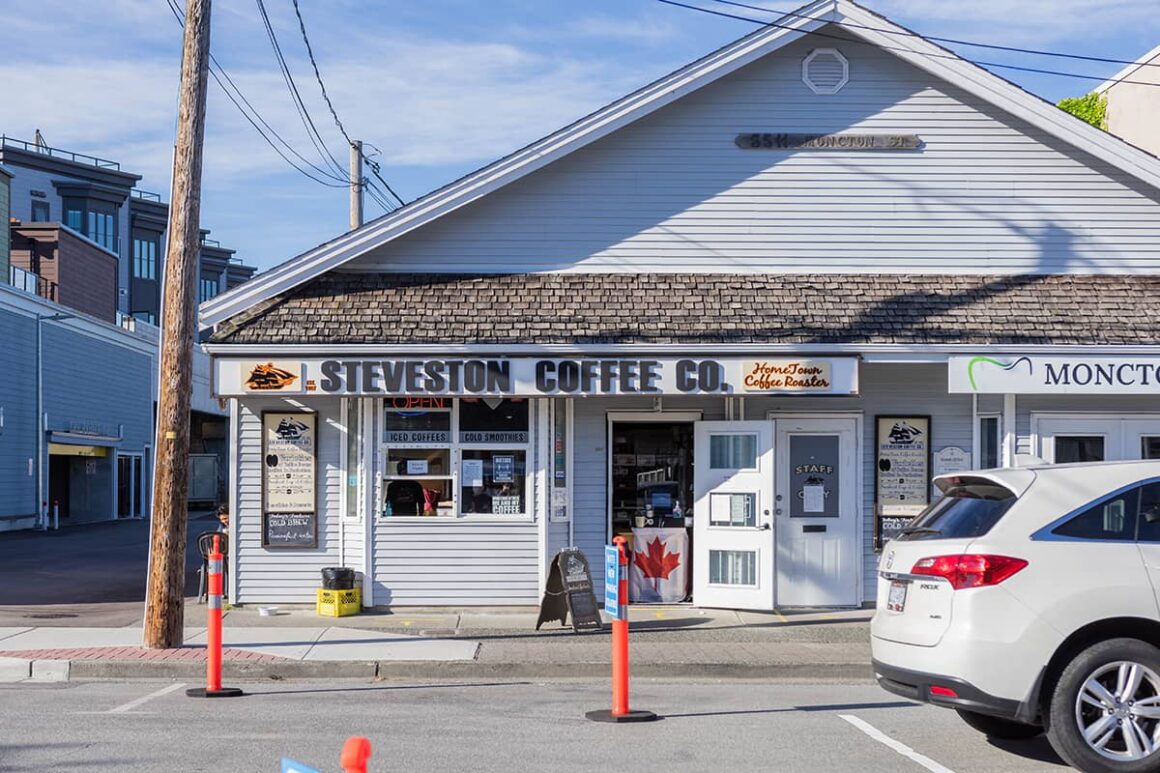 Voted as the best independent coffee shop by 'Best of Richmond News 2021', Steveston Coffee Company is a retailer, wholesaler and office station provider of fine organic coffee. And, for all you tea lovers, Steveston Coffee Company offers some unique varieties of specially selected teas sourced from various continents.
They have a fabulous bakery that rustles up a fresh variety of Biscotti, Cookies, Croissants, Bagels, Muffins, and Scones. If you're lucky you might just catch a slice of their delicious Carrot Cake. Stop by for breakfast and grab an Espresso Con Panna with a Breakfast Wrap or Yogurt Parfait.
Address: 3511 Moncton St, Richmond, BC V7E 3A3
Website | Instagram | Facebook
A rundown of all the best restaurants, cafes, shops, and places to stay in the Steveston Village area.
6. Viva Java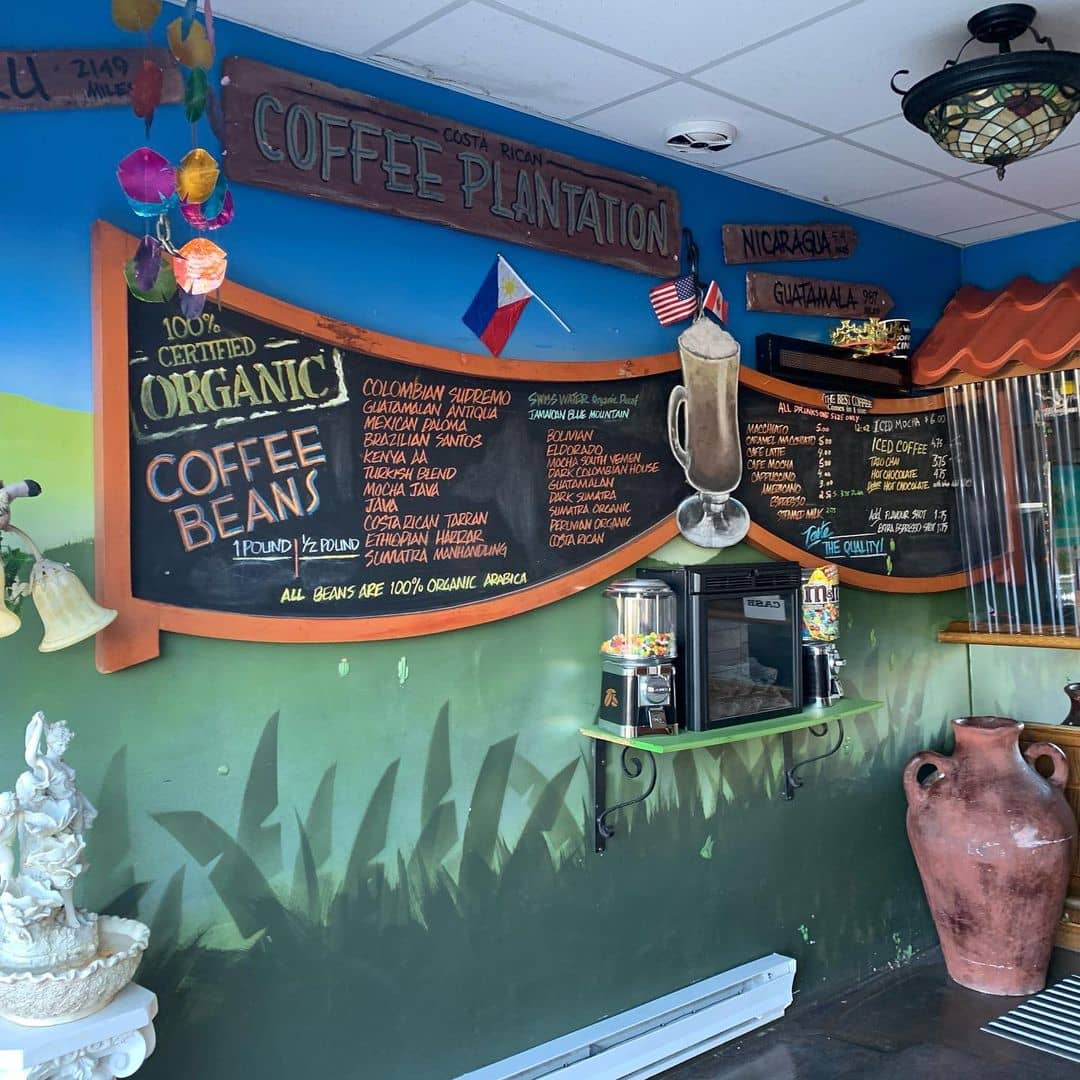 Sourcing the highest quality selection of gourmet beans from around the world and roasting them daily in small batches to bring you the best coffee is Viva Java's motto. Very enthusiastic about producing the right blend of coffee for the perfect aroma and taste, Viva Java is a friendly, welcoming cafe that believes you should have an amazing experience when you visit them
This spot is strictly a coffee shop. The owner, Arturo will ask you what your type of coffee is and personally blend you a cup right there. An Italian and a genius at his craft, Arturo blends the perfect Cappuccino, Iced Latte and Americano. Highly recommended for the experience.
Address: 2900 Smith St #9, Richmond, BC V6X 2J3
5. Pomona Coffee
A classic old fashioned coffee shop with a vibrant ambience, Pomona Coffee Shop is a wonderful place to bring a friend or family. Chic in appearance, the natural light pours in strategically, highlighting the various seating options. Enjoy a well deserved solitary break, visit with a loved one, or make Pomona your workspace with colleagues. They accommodate everyone with a smile.
Each of their coffees have a unique signature taste. The COSTA RICA is sweet, herbal, chocolatey, citrusy, and nutty whilst the COLOMBIA has hints of honeysuckle, orange blossom, and brown sugar. We highly recommend ordering a Speciality Mocha and a Ham & Shredded Pork Sandwich to go with it.
Address: 1010-8300 Capstan Way, Richmond, BC V6X 4B7
Website | Instagram | Facebook
4. Sanctuary Cafe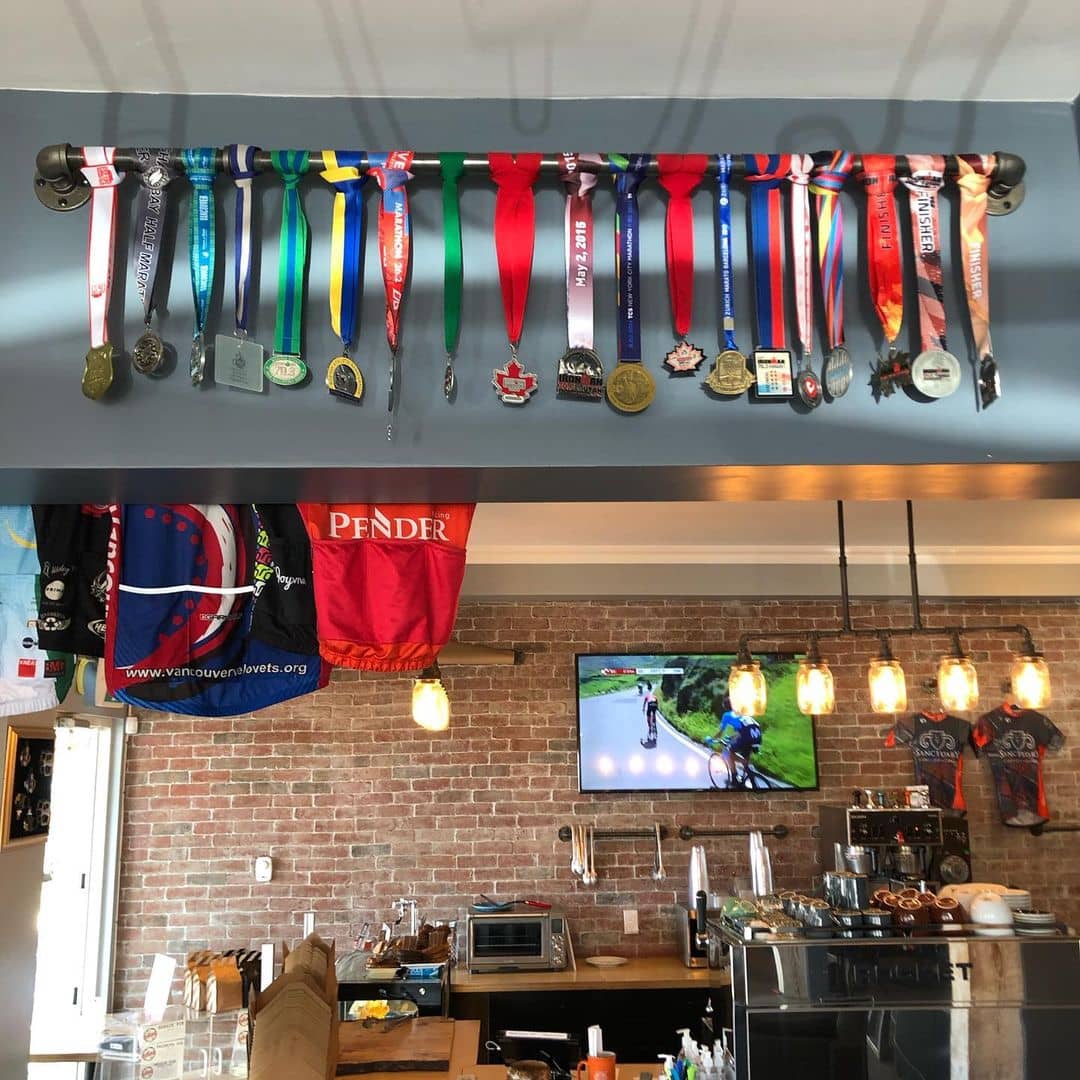 A haven for cycling enthusiasts, Sanctuary Cafe is the biking community's spot to start, finish or stop over for a drink, quick snack or a cup of coffee. A bike friendly community coffee shop, Sanctuary is ideally located on Richmond's more popular cycling and walking route. Sanctuary has two beliefs; proper exercise and excellent coffee. After all, what's the point of one without the other?
You don't have to be a cyclist to enjoy the atmosphere and amazing food here. They source the best products from all over and their menu varies daily. You can have Japanese Kare Pan one day, and a Hot Dog Bun the next. We highly recommend their Brewed Coffee and London Fog.
Address: 13020 No 2 Rd #160, Richmond, BC V7E 6S3
Website | Instagram | Facebook
3. Rocanini Coffee Roaster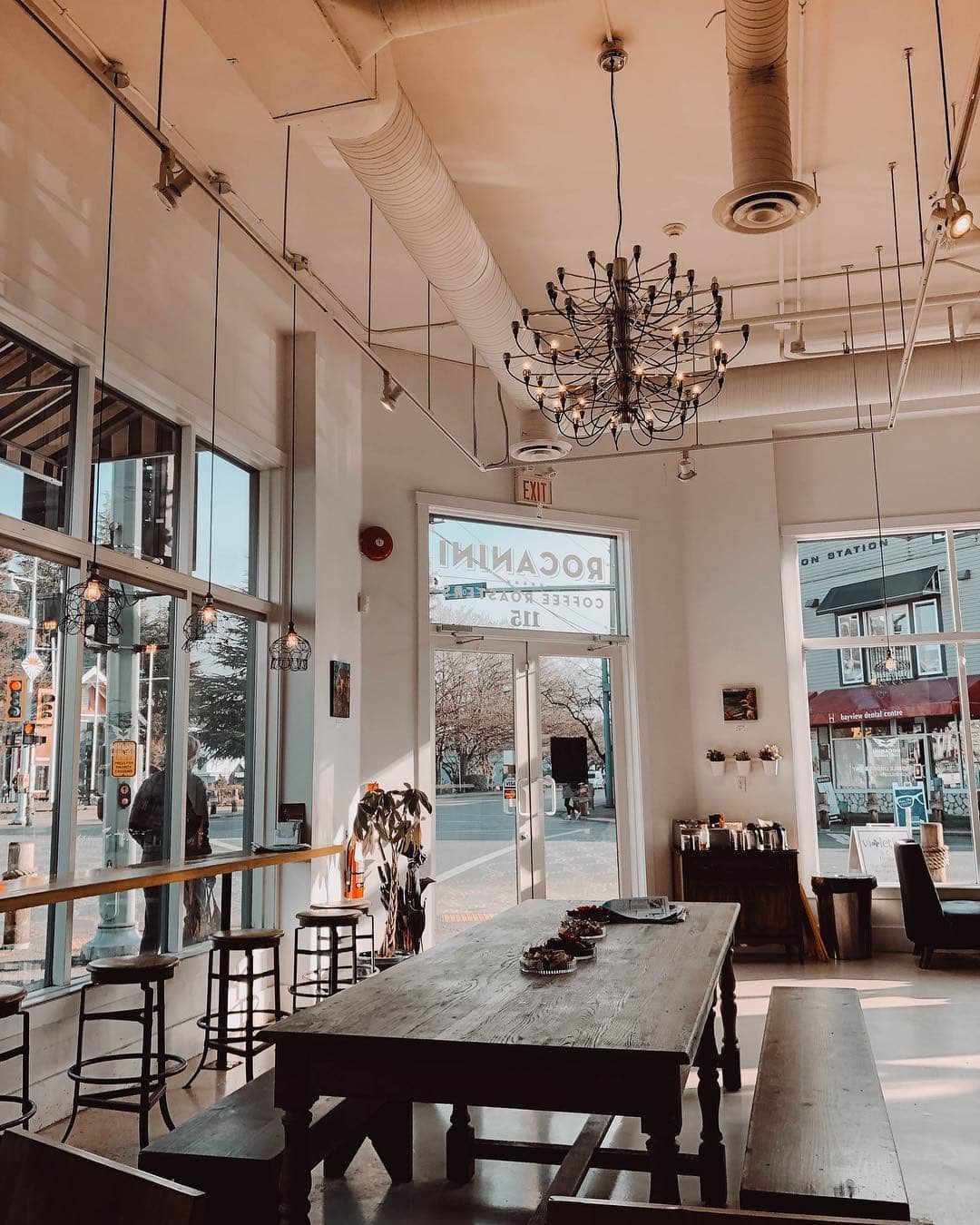 We love sipping coffee in corner cafes with big glass windows. Rocanini is a huge coffee shop with high ceilings and white walls that give it an open and airy ambience. The staff is cheerful and friendly, and professional chefs bake an amazing variety of chocolate and almond croissants, scones, desserts, and paninis, plus they serve handcrafted coffee brewed with their own roasted beans.
The Caramel Macchiato is one of the best we've ever had. We also loved their Iced Mocha with Lavender Syrup. Try out their Cold Brew range of coffees that brings out the natural sweetness of the beans and is less acidic and a bit smoother.
Address: 3900 Moncton St #115, Richmond, BC V7E 3A6
Website | Instagram | Facebook
2. R Ki Coffee Lab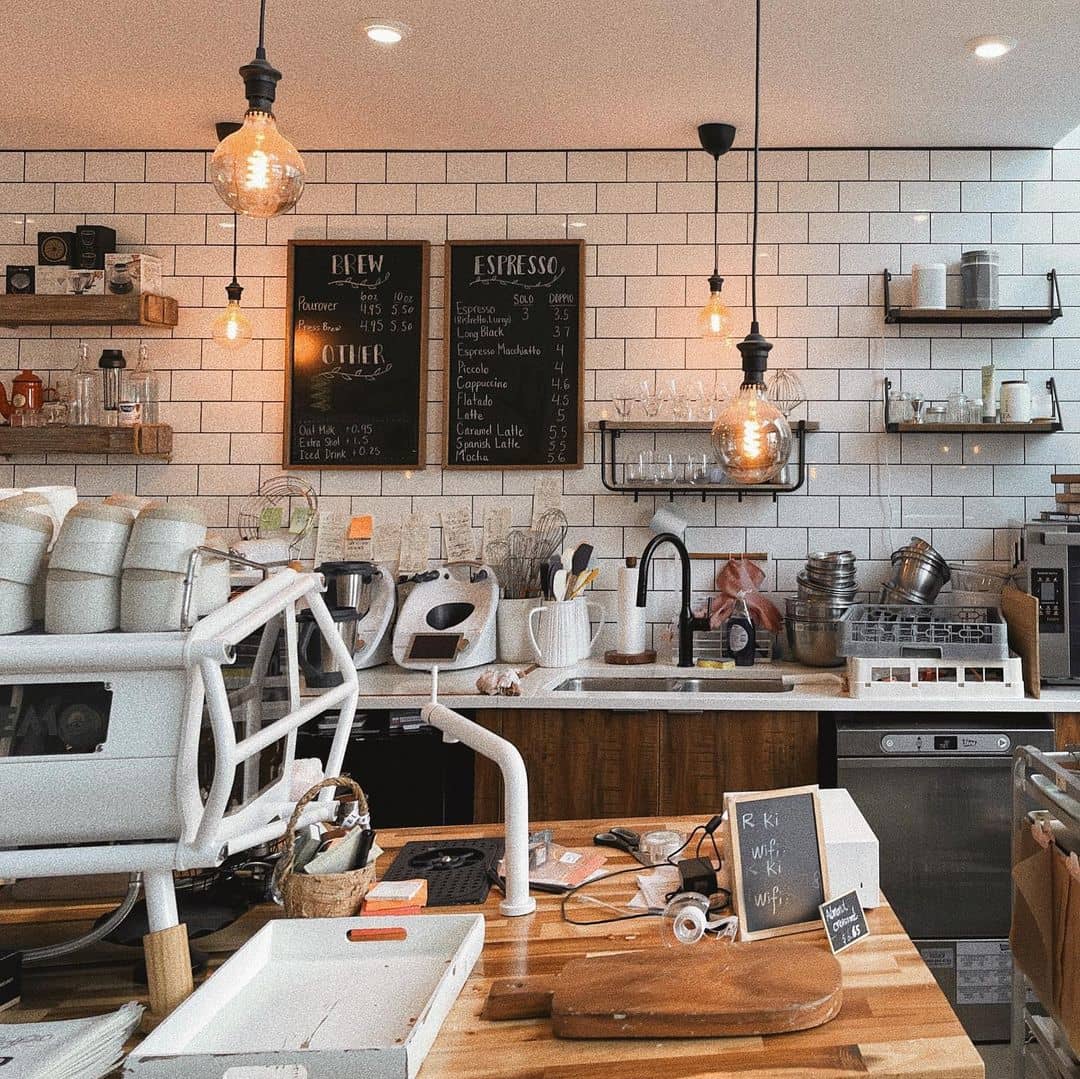 Specializing in roasting coffee beans sourced directly from the producers, R Ki Coffee Lab is the ideal spot for a freshly roasted cup of coffee. They are also one of the few places that offer green coffee beans imported from Colombia, Ethiopia and Honduras. Small and cozy, R Ki strives hard to please their customers and maintain a vibrant and welcoming atmosphere.
At R Ki, you can check out the newest blends and roasts that are advertised daily on a chalk wall. Their Ice Americano hits the spot on a warmer day, and so does their Mocha Lattes. They also make some really amazing cakes and pastries. Visit R Ki Coffee Lab today and find out what's on offer.

Address: 8280 Lansdowne Rd #110, Richmond, BC V6X 0B2
Website | Instagram | Facebook
1. Fresh Press Coffee Bar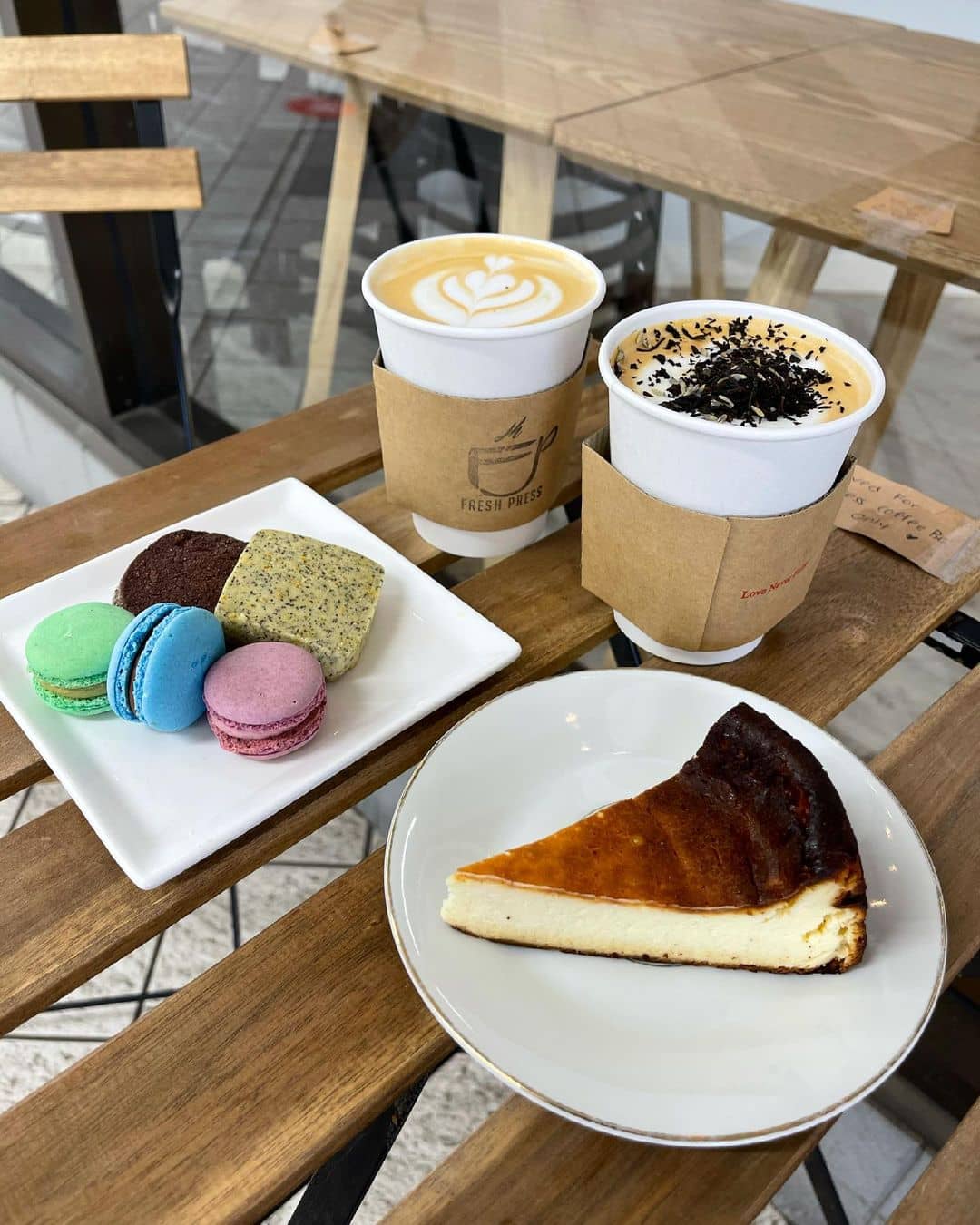 Brewed fresh to order, Fresh Press Coffee Bar is one of Richmond's most popular spots for a caffeine fix. Offering counter-service, a laid-back atmosphere, and amazing baked goodies along with hot teas and coffees, this is a great spot to unwind and enjoy some light snacks or an early lunch.
Their Belgian Waffles are delicious, and we love the Bacon Cheddar Cheese Scone with a piping hot Drip Coffee on the side, and some bite-size Mochi too! Try their Almond Double Baked Croissant, and of course the Premium Matcha Tea Latte cannot be missed.
Tip: Don't forget to take a box of macarons home with you!
Address: 4940 No. 3 Rd #121, Richmond, BC V6X 3A5
Website | Instagram | Facebook
That rounds up our list of the best coffee shops in Richmond, and we hope you visit some of them on your next visit. If you're ready to keep exploring the food scene in this beautiful city, check out our list of the 10 Best Korean Restaurants in Richmond you're gonna love!
How We Create Our "Best" Lists
All Noms Magazine's "best" lists are created using multiple factors and signals to help readers find the best restaurants, things to do, and places to stay at. Some of these factors and signs include personal experiences, correspondence with locals, and compiling experiences from review sites.
Each list is also created to be balanced (in terms of price, cuisine type, ambiance, and more) as possible. This means that the lists are not specifically created in ranking order. You should be comfortable picking from any of the spots on the list and generally have a good time. But of course, YMMV (your mileage may vary) and everyone may have different experiences/palates.