The shoulder months of summer and winter are travelers' favourites to visit Banff. Home to Canada's first national park with an expansive footprint of 6641 square kilometers, the wilderness of Banff has the best of everything a nature enthusiast may ask for.
As most of the area is dominated by the jagged peaks of the Rockies in all directions, everywhere you go there are waterfalls, canyons, meadows, forests, and rivers, with the quaint little town of Banff nestled at the heart.
Without further ado, here comes the most comprehensive seasonal checklist of all things Banff-related. Scroll down to the season you're traveling this time and make your own bucket list!
17 Best Things to Do in Banff for the Summer
1. Be a Cowboy for a Day with Banff Trail Riders' Horseback Riding Tour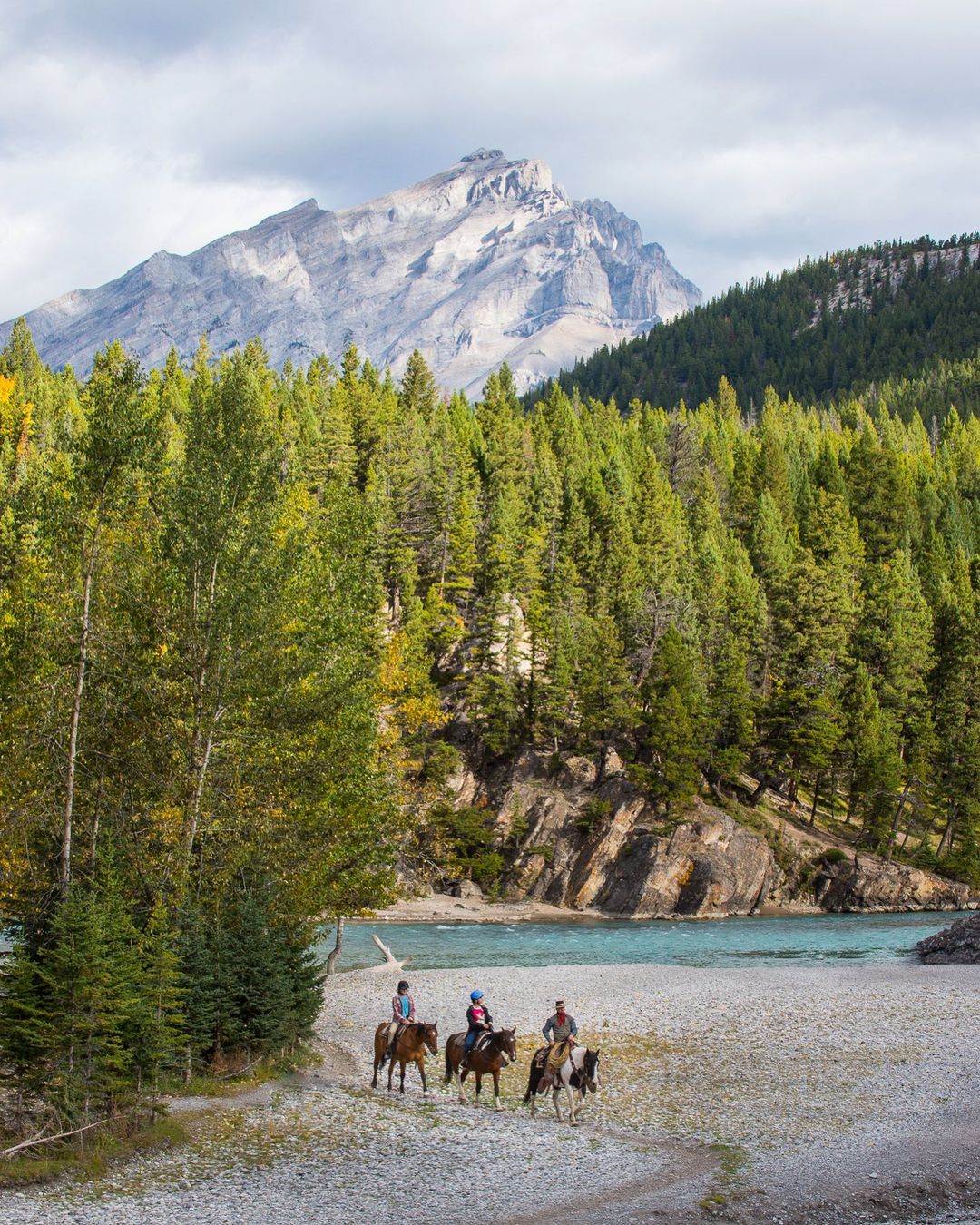 Ever dreamed of being a cowboy/cowgirl for a day and riding the clopping horse to meander through the pristine nature of the Canadian Rockies? The good news is that you don't have to be an avid horse rider to be able to get on their backs for a leisure ride. Banff Trail Riders are here to give you the most meaningful day to celebrate summer!
Exploring the wilderness of Banff National Park as you saddle your horse has never been so fun. There's nothing to do with a wild, crazy ride! All you need to do is sit back and enjoy a steady rhythm, clop around the off-road trails, traverse mountain passes, meander through the rivers, and soak up the beauty of Banff's nature at its finest.
A horse ride like this ranges anywhere between an hour around Bow River or Spray River to two hours around Sundance Loop and four hours to Sulphur Mountain.
CHECK AVAILABILITY AND BOOK YOUR FAVOURITE PACKAGE!
2. Take on the Lake Agnes Teahouse Trail with Brewster Adventures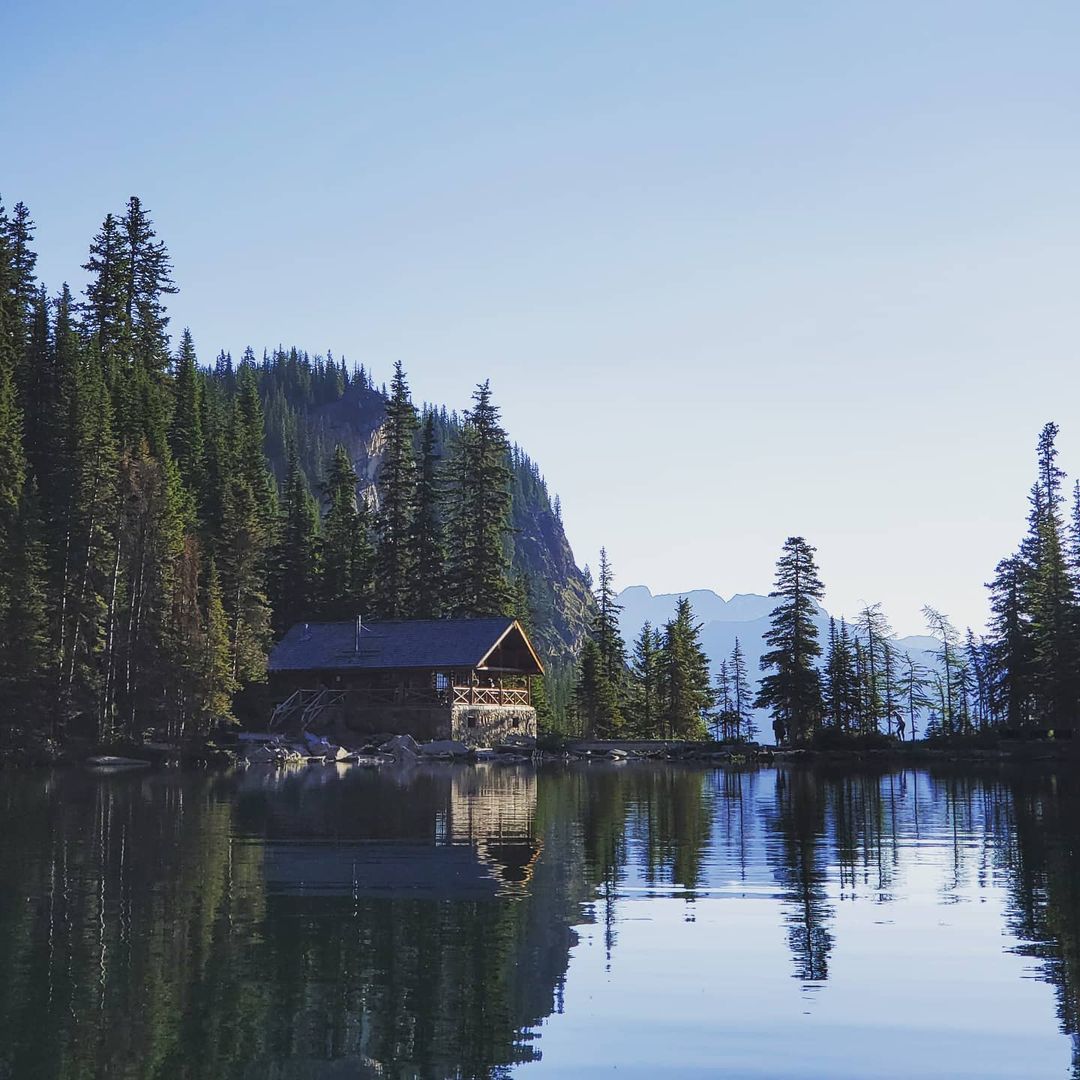 Lake Agnes Teahouse is a scenic hike that follows the tree-lined path along Lake Louise through a large growth sub-alpine forest filled with cedar and spruce-fir trees.
There's nothing wrong with a solo trip but why let it go to waste when you can have a lot more fun with a horseback riding tour?
Ride your favourite horse through a beautiful waterfall flowing out of Lake Agnes before reaching the teahouse at the end of the road. As the ride comes to an end, tie up your horse and enjoy a cup of tea and a fresh piece of pie while basking in the beauty of Lake Agnes' surroundings. Once remounted, venture back towards the shelter at the top of the Big Beehive for views of the Bow Valley and Lake Louise.
BOOK YOUR TOUR HERE.
3. Watch Wildlife And Drink The Best Local Brews on Lake Minnewanka Cruise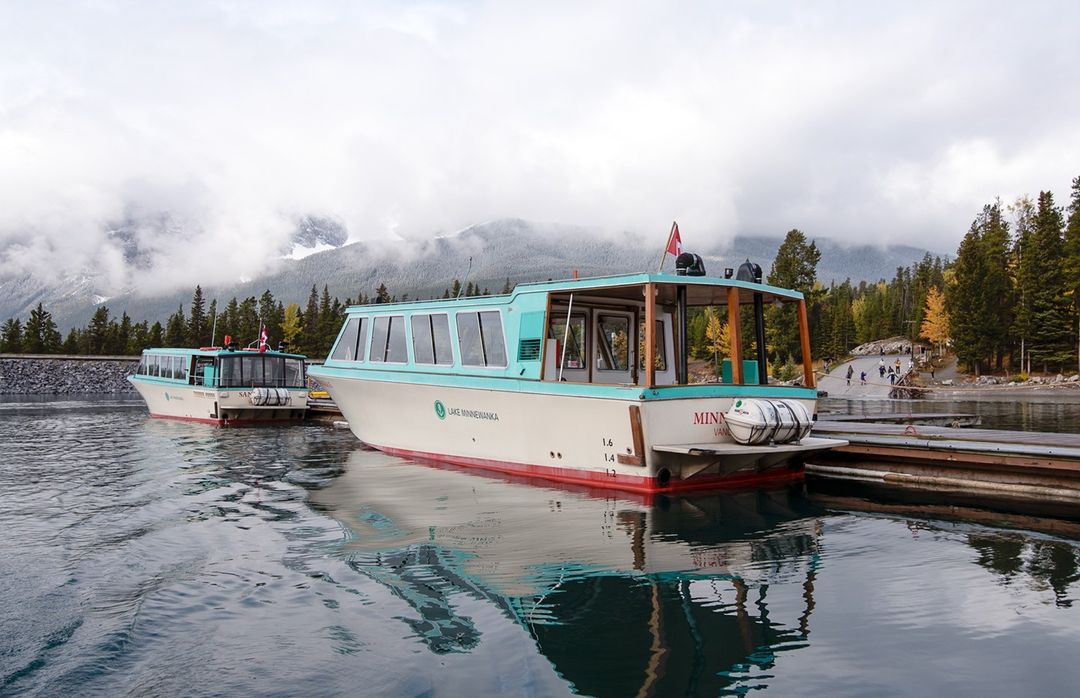 Also known as "Water of the Spirits" in Nakoda, Lake Minnewanka is the largest glacial lake in the eastern area of Banff National Park. The beauty of the emerald green waters at the lake is beyond compare, especially when it's encircled by the towering peaks rising vertically from the water's edge.
Cruising out to Lake Minnewanaka in summer gives you a fresh angle to soak up the beauty of Banff in a different way. As you set sail offshore, watch for bighorn sheep, American bald eagles, ospreys, deer, and bears as you feel the forest breeze kissing on your skin.
Having a local geologist narrating all along helps you peel off even more angles of Banff's history, geology, animals, park policy, and native involvement.
CHECK AVAILABILITY AND RESERVE YOUR SLOT NOW!
4. Rent A Canoe, Kayak, or SUP from the Banff Canoe Club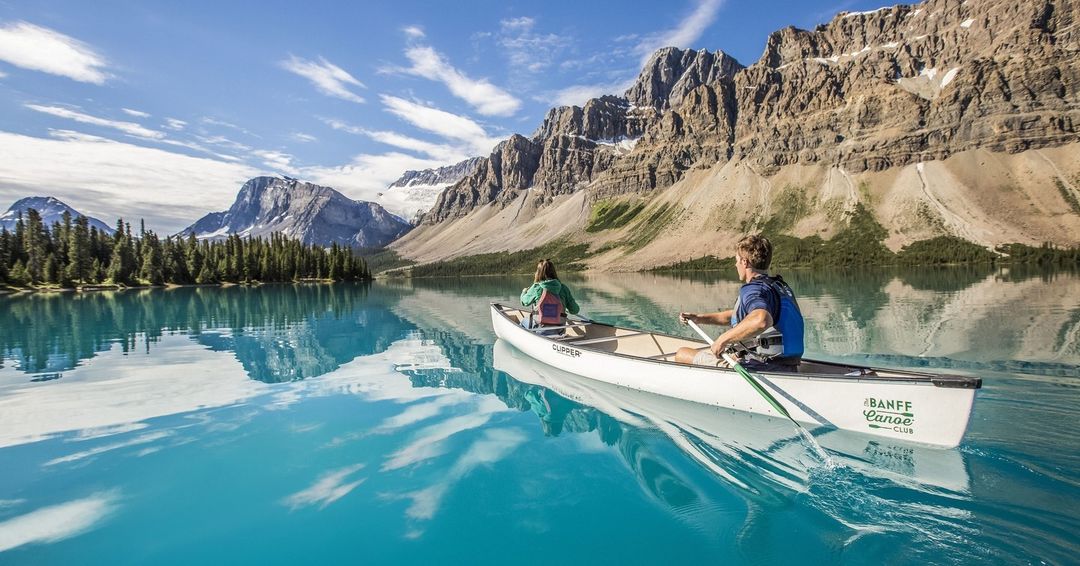 Setting sail across the stunning bodies of water all around Banff is a great way to enjoy a scenic workout. One of the best places to get your equipment ready is Banff Canoe Club.
The rate ranges from hourly to daily. You can sail offshore along the Bow River searching for a sense of serenity, follow Forty Mile Creek into the Vermillion Lakes. or make your way out to Canmore if time allows.
At Banff Canoe Club, you'll be instructed with basic tips before setting off. Rentals are available in summer only, starting from June until October.
Rental Rates:
Canoe or Kayak first hour:
$55.00 per boat (Additional hour/s:
$30.00 per boat)
Stand Up Paddle Boards (Sups):
Hourly Rate: $30.00
Daily Rate: $90.00
Hours of Operation:
(May 13 – June 10): 10:00am – 6:00pm
(June 11 – June 24): 10:00am – 8:00pm (9:00pm on Friday / Saturday)
(June 25 – August 25): 9:00am – 9:00pm
(August 26-Sept 5): 9:00am – 8:00pm
(September 6-18): 10:00am – 7:30pm
(September 19- Sept 30): 10:00am – 6:30pm
BOOK YOUR RENTAL HERE
Address: Corner of Bow Ave and, Wolf St, Banff, AB T1L 1A8.
Website | Facebook | Instagram
5. Conquer the Rapids on a White Water Rafting Trip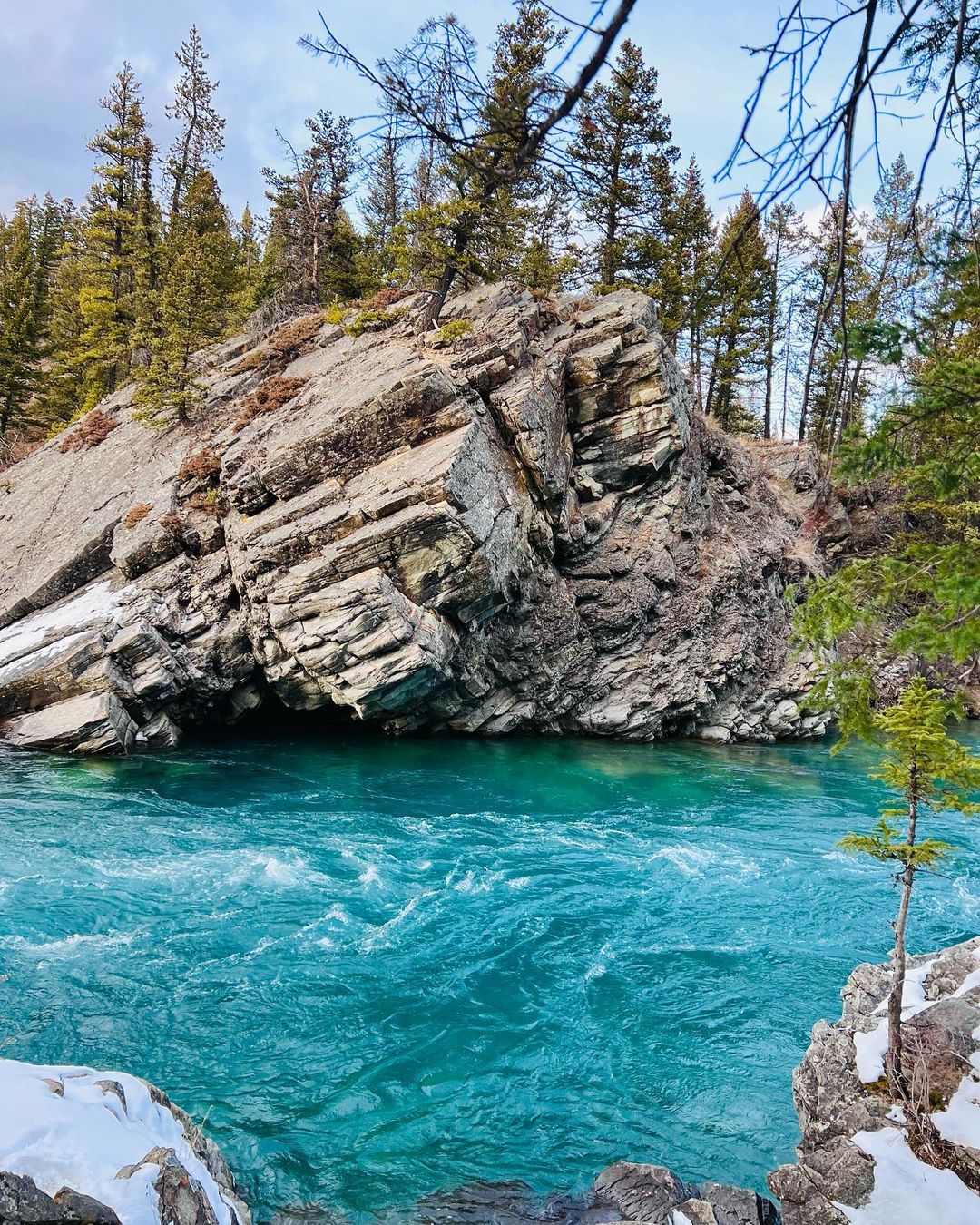 How big of an adrenaline hit are you looking for? No matter where you see yourself, Banff can offer a variety of rivers and terrains that your fitness level agrees with. These rivers serve a thrilling mix of rapids that promise a great deal of fun for both whitewater veterans and complete newbies.
The Kananaskis River and Horseshoe Canyon bring the best rapids for novices as they get to discover their skills on this exhilarating ride. If you're more on the adventurous side of the ride, head out to Horseshoe Canyon to get that intense experience! A rafting trip along this canyon will get you through optional cliff jumps and Class IV rapids to ramp up your adrenaline!
BOOK YOUR WHITEWATER RAFTING TRIP IN HORSESHOE CANYON HERE OR IN KANANASKIS RIVER HERE!
6. Explore the Highlights of Banff National Park and Lake Louise with HopOnBanff Tour Bus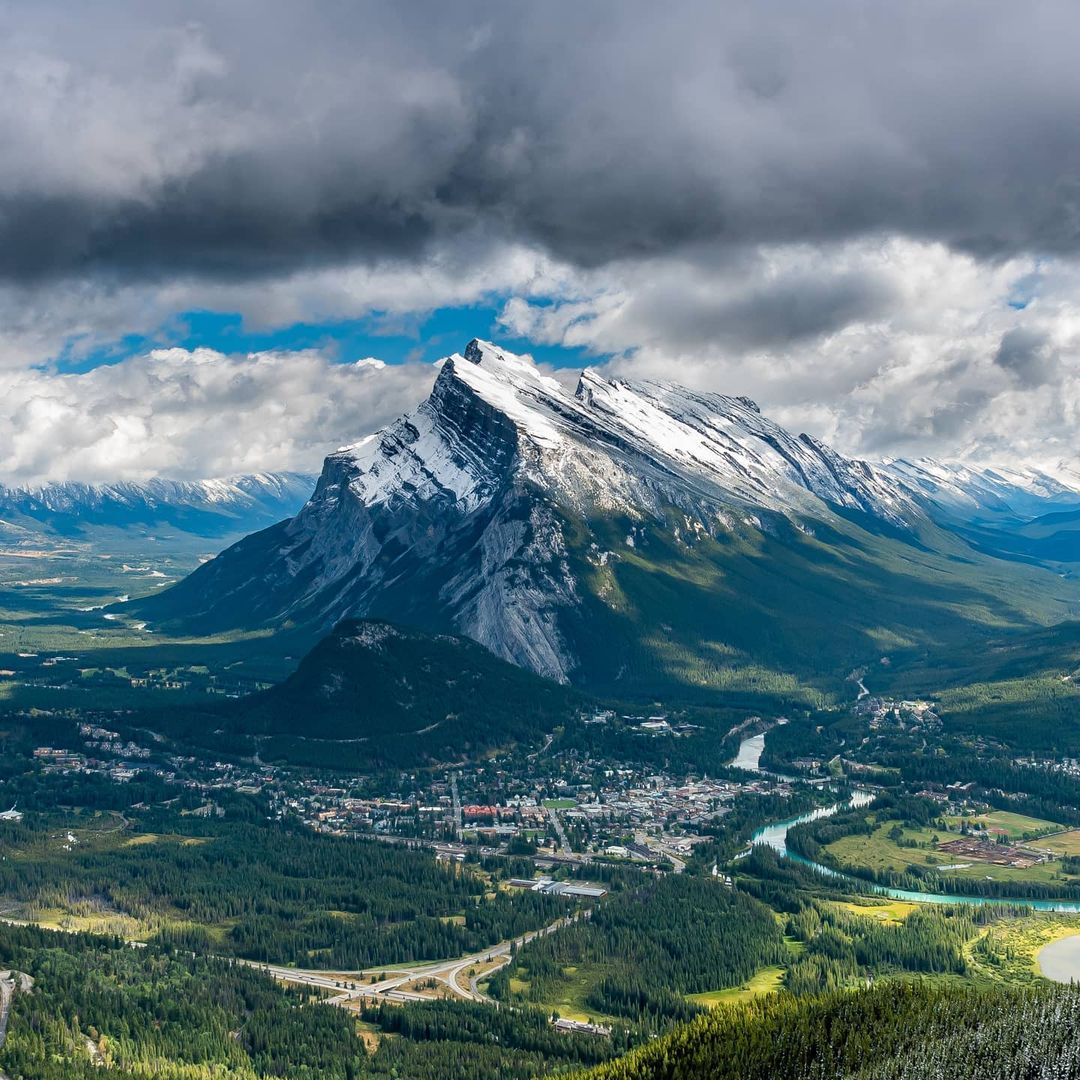 Whether you're a first-timer to Banff or a repeat visitor, the Banff hop-on tour bus is a classic way to maximize your time and experience. Choose which site you're interested in the most and skip the ones you're not keen on.
Obtaining a ticket with the HonOnBanff tour bus is like having a day pass. It guarantees you a seat on any bus at any time of the day.
Engulf all the gorgeous corners of Banff and Lake Louise as you venture out.
Marvel at the ancient rock formation in the Valley of the Ten Peaks, soak up the marvelous beauty of Lake Louise's massive glaciers, watch for grizzly bears and bighorn sheep behind the trees, and sightseer into the cascading waterfalls of Johnston Canyon.
You can start early in the morning or sleep in and ride the bus along the famous Bow Valley Parkway before returning to Banff.
PURCHASE YOUR DAY PASS TO EXPLORE BANFF NATIONAL PARK HERE!
7. Hit the Fairways and Dine at Fairmont Banff Springs Golf Course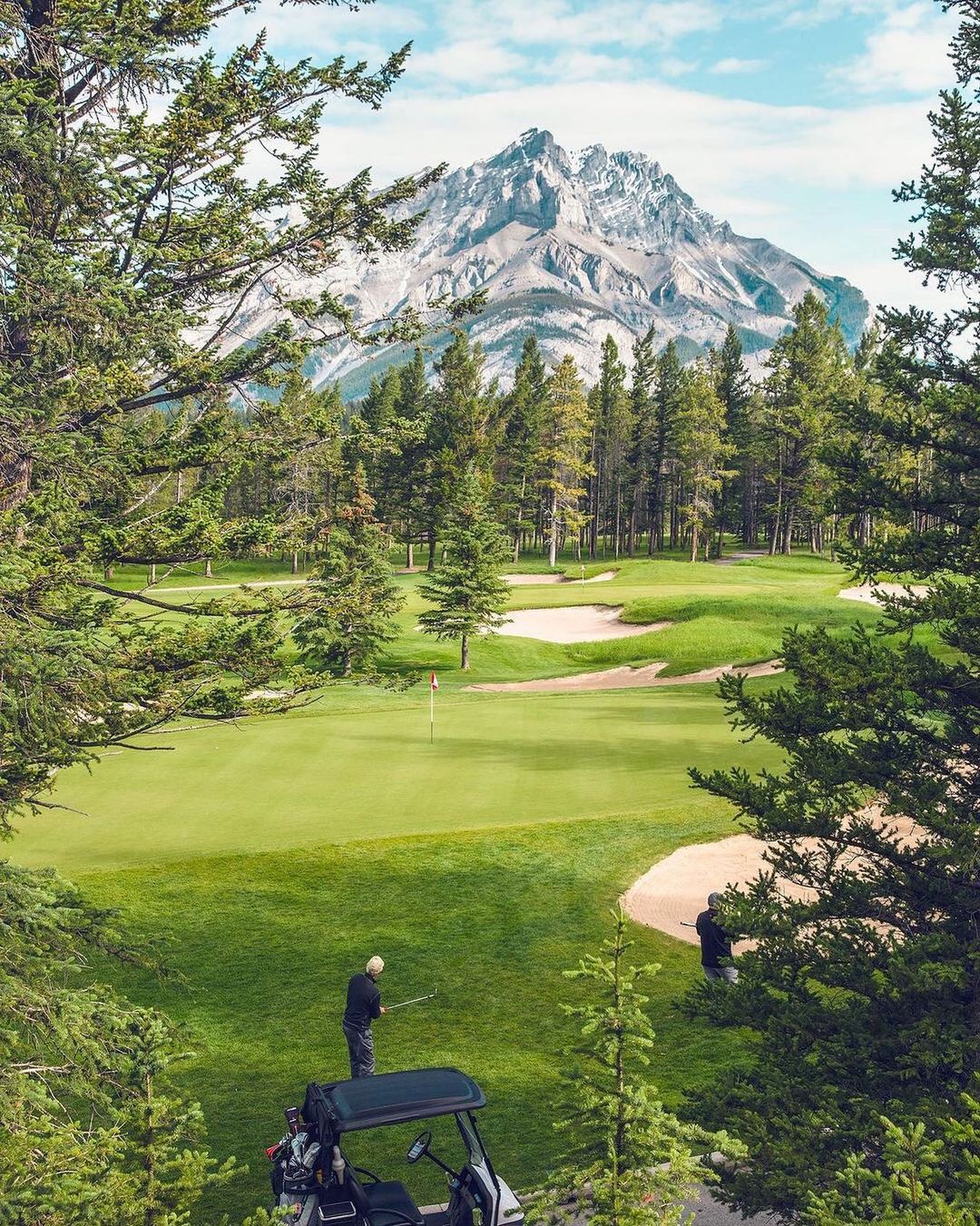 Ready to revel in the finest beauty of rock cliffs, flowing river, and mountain-fringed green as you play your favorite sport? Fairmont Banff Springs Golf Course is unarguably the best and only golf course in Banff to spend the most leisurely day outdoors.
Head out to the classic 18-hole Stanley Thompson and swing your club under the snow-capped peaks of Sulphur Mountain or hit the gorgeous fairways of the 9-hole Tunnel Mountain.
Banff Springs Golf Course sits on one of the most active wildlife corridors in all of Banff National Park, facing the enormous Scottish baronial-inspired Banff Springs Hotel on the other side of the hill. Once your tee time comes to an end, drop by the hotel to savor Banff National Park's best dining options!
Address: 405 Spray Avenue, Banff, AB T1L 1J4
Website | Facebook | Instagram
8. Float Down the Bow River with Rocky Mountain Raft Tours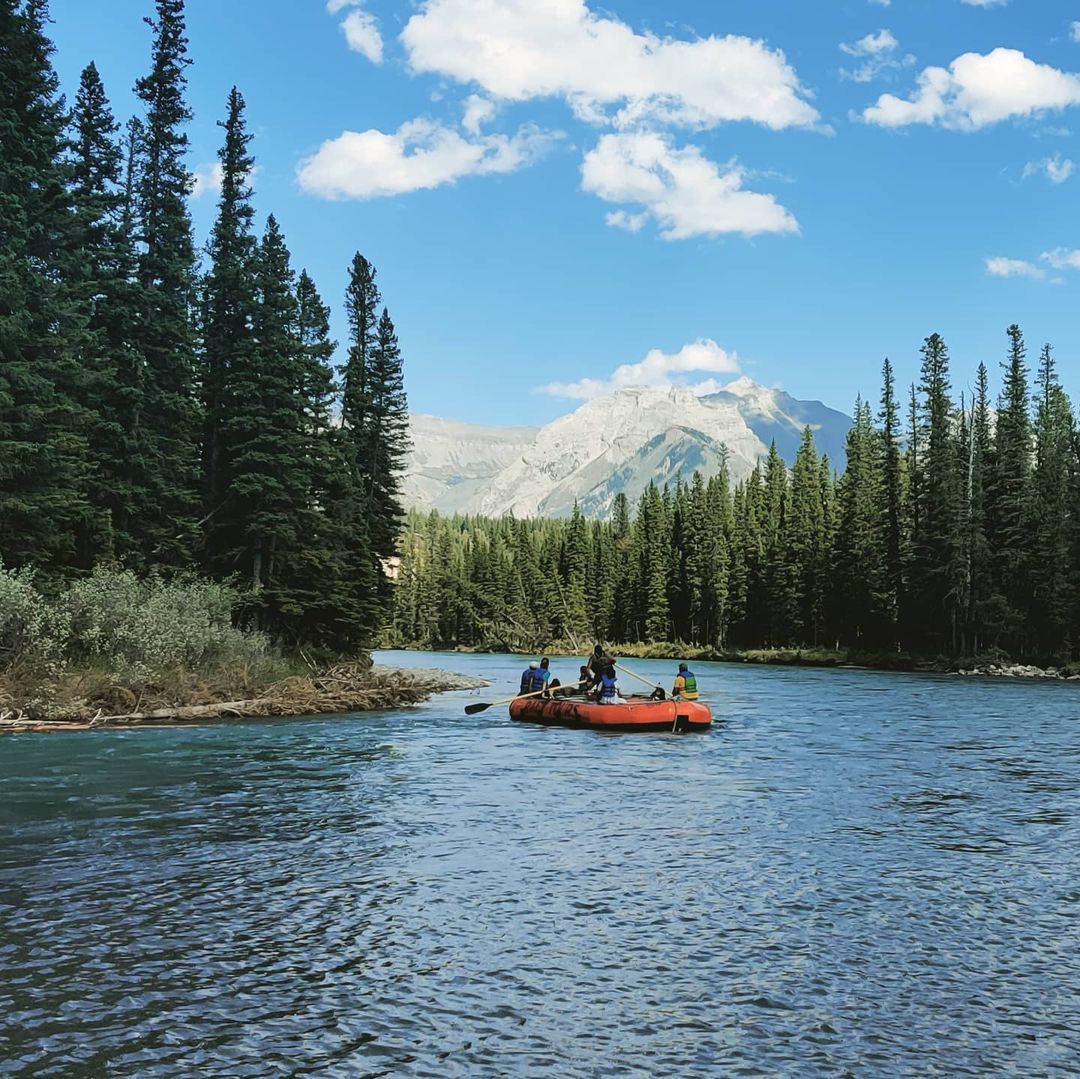 Wishing to float on the scenic rivers of Banff but those big splashes and waves are holding you back in doubt? Well, this kid and senior-friendly raft tour ensures no crashing waves nor insane rapids but leisure stroll and dramatic scenery only!
The elevated wood floorboard can accommodate up to 25 passengers. Make sure to bring your camera and phones along to capture the gorgeous views of Sleeping Buffalo, Cascade, and Tunnel Mountains.
You'll launch the boat at the base of Bow Falls near the Fairmont River. During the next seven kilometers, you'll see an abundance of water birds and wildlife before crossing the Hoodoos and landing the raft at the towering north face of Mount Rundle.
Pricing:
| | |
| --- | --- |
| Adult/senior | 70 |
| Child 2-15 years old | $30 (minimum age is 2 years old) |
Daily Departures (be advised the 9.20 a.m. and 5.20 p.m. tours are seasonal)
10:20 a.m. – May 15th to September 4th
11:20 a.m. – May 15th to September 30th
1:20 p.m. – May 15th to September 30th
3.20 p.m. – May 15th to September 30th
5.20 p.m. – June 15th to September 10th
Address: 1 Golf Course Rd, Banff, AB T0L 0C0
Website | Facebook | Instagram
9. Get a Taste for Exposed Mountain Edges with Banff's only Via Ferrata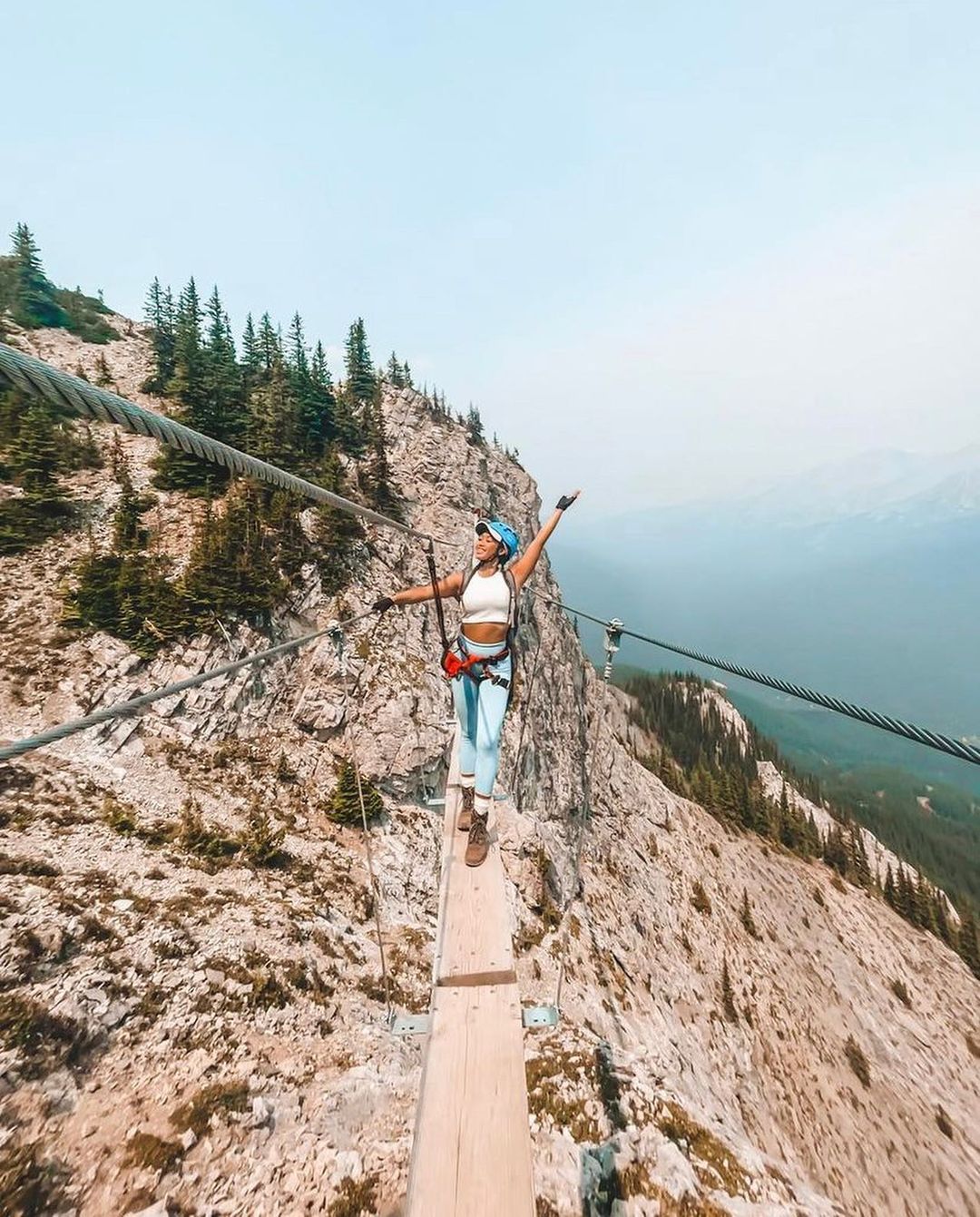 Banff is a haven of mountains. And when it comes to all things mountain-related, Via Ferrata is one of the most extreme outdoor pursuits you can recall. Try to get a hang of those metal rungs, climb the ladders, and meander through that tricky and steep rocky terrain to get that feeling of victory!
Even if you don't have any climbing experience, you're fine! You'll come with an experienced ACMG-certified guide as you conquer those big boulders and get consumed by the wild views. All you need to do is get a good sleep and come energized before taking one of the four optional routes ranging between two to eight hours!
Meeting Place: Meet at Mt. Norquay Guest Services at the North American Lodge, at the top of Mount Norquay Rd, Banff.
Meeting Time: 30 minutes prior to departure
Website | Facebook | Instagram
10. Ride the Standish Chairlift to Marvel at the Sunshine Meadows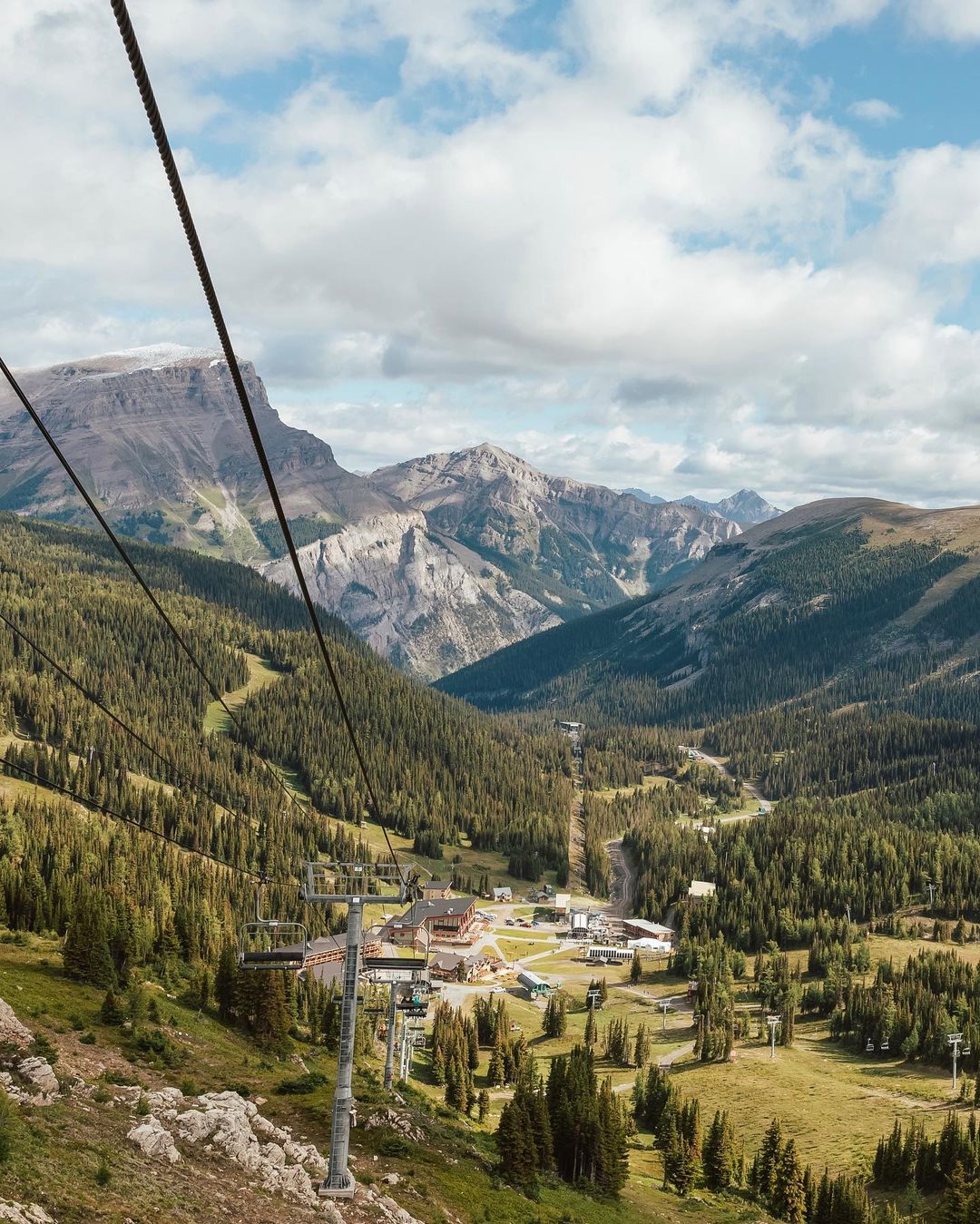 Escape has never been so easy! The best thing about riding a chairlift is that the line between you and nature is completely removed to help you become one with the surrounding scenery. As the front is always open, the chairlift ride is a lot more fun with a mind-boggling, luxurious, and intimate sightseeing experience.
The Standish Chairlift to Sunshine Meadows is the only one of its kind in Banff, sending you to the highest elevation out of all gondola rides out there, reaching over 2400 meters above the ordinary.
You'll get to admire three pristine alpine lakes, beckoned by the marvelous peaks of the Rockies, and lay back in a complete sweeping wraparound vista during this eight-minute ride.
BOOK YOUR RIDE HERE!
11. Step out on a Cliff-edge Walkway with the Glacier Skywalk for a View of the Rockies' Glaciers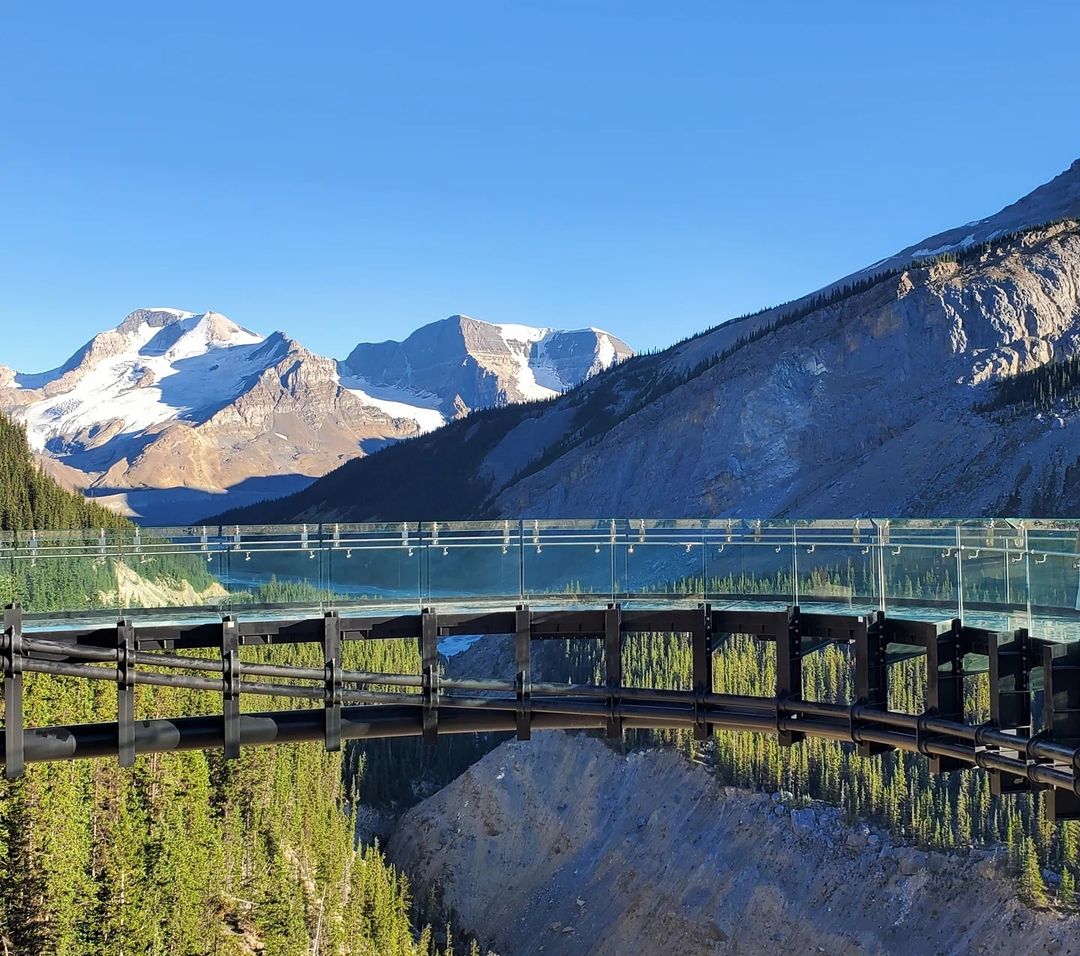 Wanna spend an hour and a half on a glass-bottom bridge to admire the glacier peaks underneath with a bird's eye view? If that's a yes, step out on the cliff-edge walkway that Glacier Skywalk has to offer and feel the mountain winds wrapping you all around!
The mashup of those giant Rockies' glaciers, waterfalls, fossils, and spectacular Sunwapta Valley spreading out below is some of the most unencumbered views you've ever seen.
So what are you waiting for? Get a ticket to this summer-only attraction and stride boldly across this glass-floored lookout for an adventure-rich in scenery and wonder.
BOOK YOUR TOUR TO COLUMBIA ICEFIELD PARKWAY AND GLACIER SKYWALK HERE!
12. Pitch a Tent at the Most Scenic Spots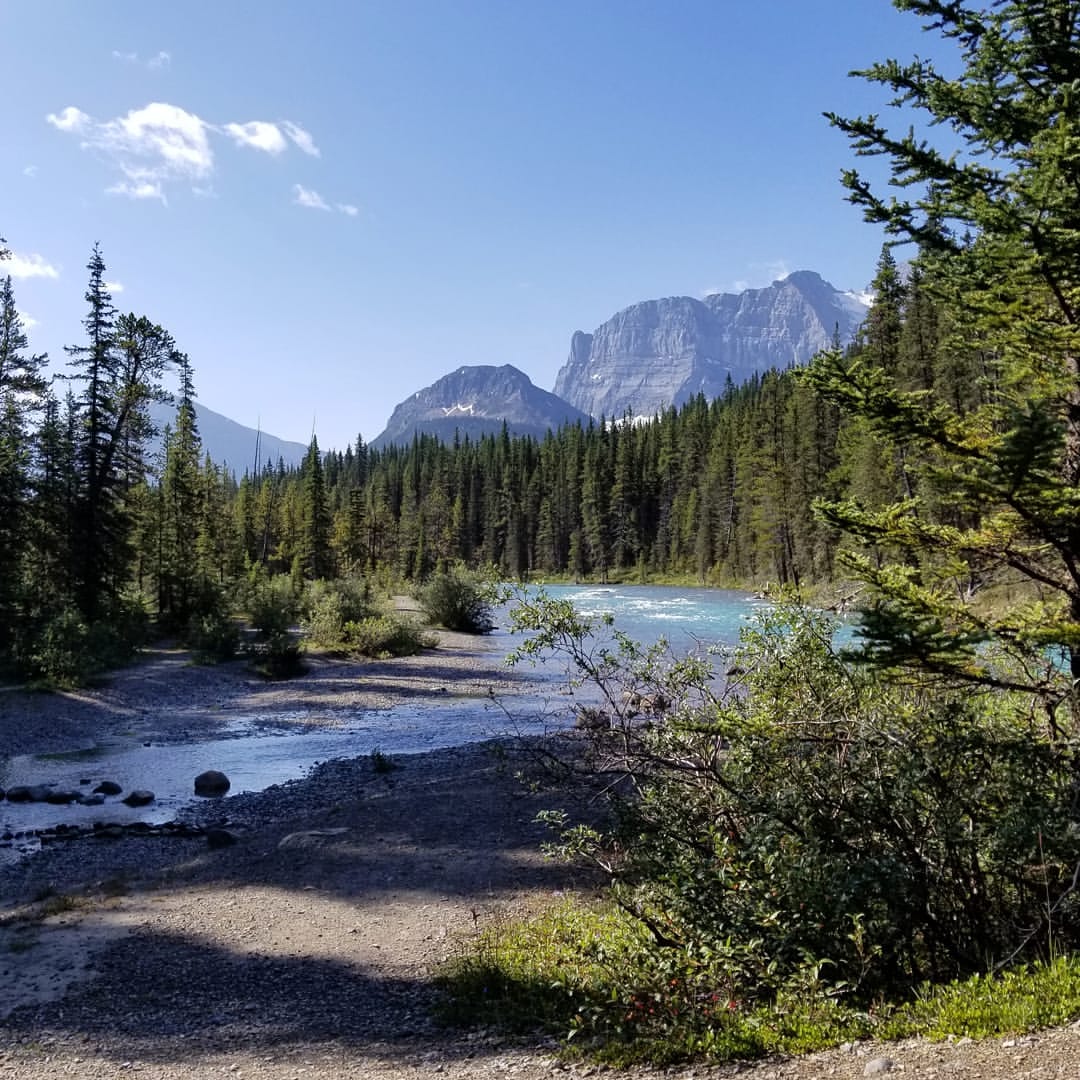 Finding a spot to pitch a tent or park an RV has never been so easy. Banff is home to a wealth of camping spots that send you closer to the cobalt-colored lakes, glaciers, and dense pine forests.
The forested area on the bank of Waterfowl Lakes is a massive campground with 116 sites waiting for you on a first-come, first-serve basis. 88 kilometers away from Lake Louise up the Icefields Parkway lead you to 50 other sites of the Rampart Creek, a small yet delightful body of water running along the North Saskatchewan River.
If you're searching for a place to park your trailer, look no further than Tunnel Mountain Village 1 and 2. Those are perfect spots to unwind on a wide plateau with wide-open spaces and a stone's throw from the Sulphur Mountain Gondola, the Hot Springs, the Cave & Basin Historical Site.
13. Cast your Line at Lake Minnewanka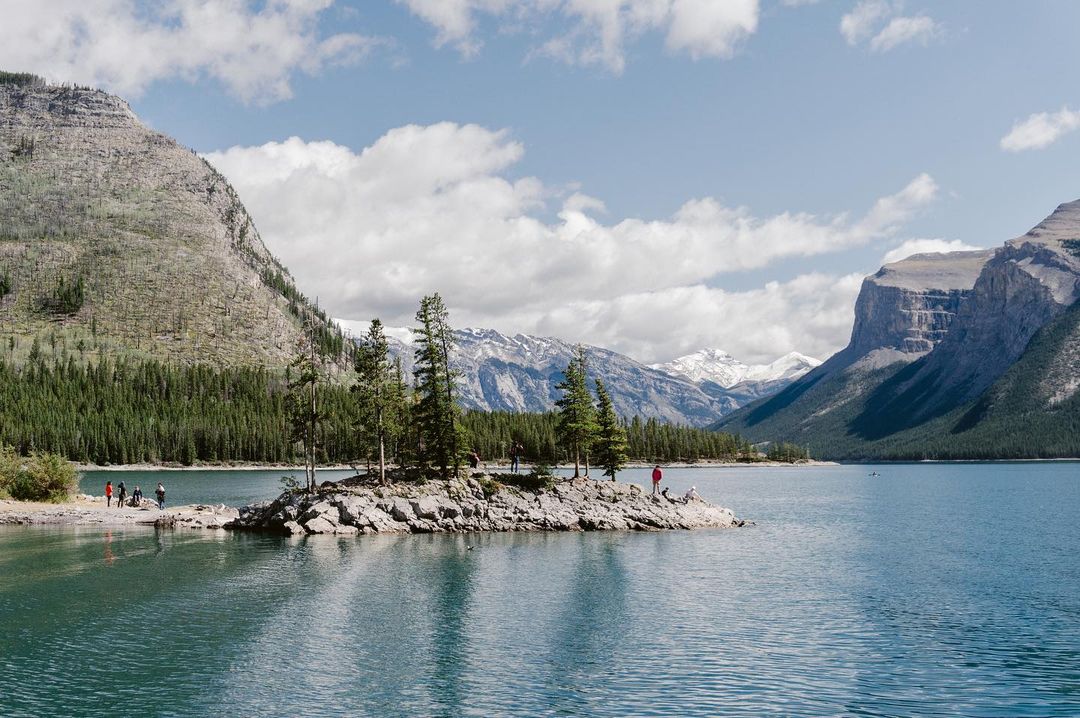 Being a hotspot for photography and winter ice skating, Lake Minnewanka also turns into one of the ten best fisheries for Lake Trout and oversized Rocky Mountain Whitefish from May to September.
You can launch your own boat to the lake and cast your line by yourself or join Banff Lake Cruise & Fishing Charters in a charter fishing fleet and spin the reel.
Banff Lake Cruise & Fishing Charters are located on the dock at Lake Minnewanka, only nine kilometers away from the town of Banff. Clear out four hours of any given summer day, book your slot with Banff Lake Cruise & Fishing Charters and arrive at the dock 15 minutes before departure time!
The fleet sets sail at 8 am, 1 pm, and 5:30 pm. Kids are welcome to join as long as they're accompanied by adults. Water and juice are included in half-day fishing.
Lake Minnewanka Location: Lake Minnewanka Parking Lot, Improvement District No. 9, AB T1L 1A1
Notes & Restrictions:
Maximum 5 guests per fishing charter
Fishing license is included in the rate
Participants need to arrive on site 30 minutes prior to the activity time
BOOK YOUR FISHING CHARTER HERE!
14. Play Sport at Banff Recreation Grounds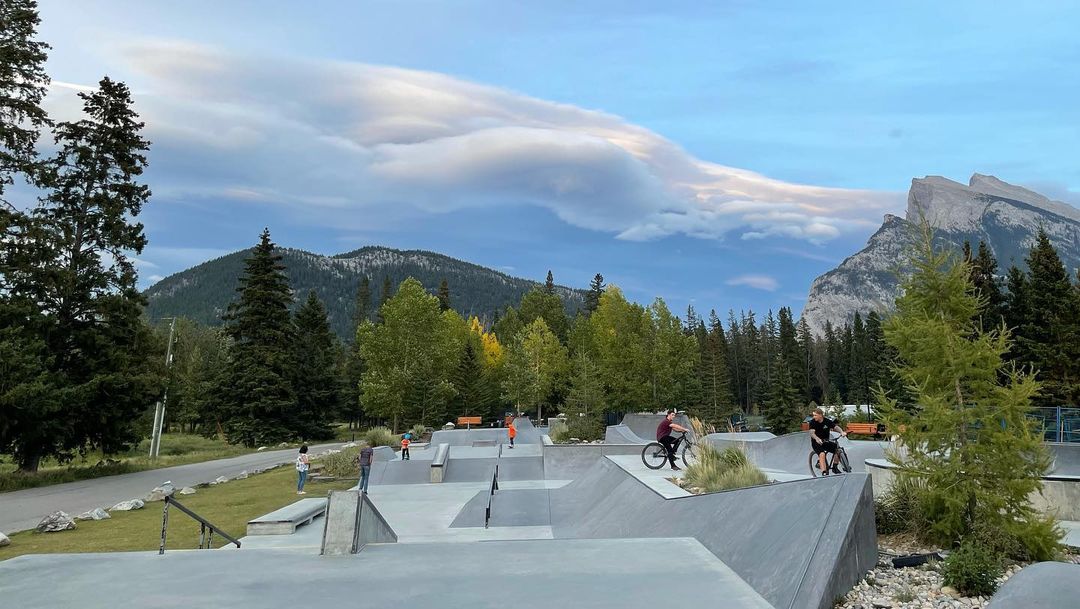 A meaningful day trip in Banff doesn't have to tick all the boxes. Sometimes, all you need is a normal, healthy day outdoors to play your favorite sport instead of climbing the mountains or setting out to the lakes.
Head to Banff Recreational Grounds and choose one of the available facilities. From baseball, rugby to tennis, basketball, and picnic, you name it!
The center is opening from May to October, will all things leisure-related available. Courses and facility rentals should be registered online in advance. Drop-in sessions are available for members and Banff residents.
Address: Cave Ave, 5CC9+GC Banff, Alberta.
15. Go Swimming at Banff Aquatics Center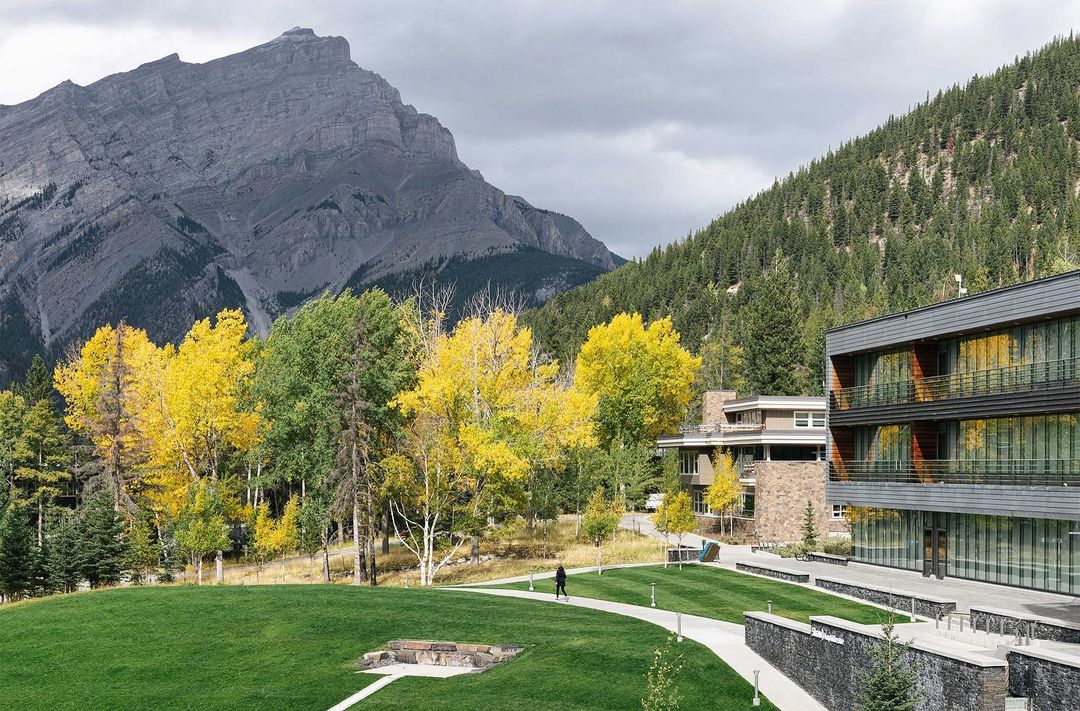 Banff is in the middle of the mountains but it doesn't mean finding a watering hole is a luxury. Come to Banff Center and plunge into its glass-cover pool to work out under the water while enjoying the dramatic backdrop of Sulphur Mountain!
The Banff Center offers a 25-meter swimming pool, a hot tub, a warm wading pool, steam rooms, and an outdoor sundeck to wind down and recharge. You can rent towels, purchase swim diapers, and other aquatic accessories. Swimming assessments, lessons, and lifeguards on duty are also available.
Address: 107 Tunnel Mountain Drive.
Hours of Operation:
Monday, Wednesday, Friday: 7:30 am – 3 pm
Tuesday, Thursday, Saturday & Sunday: 11:30 am – 7pm
Statutory holidays: 11am – 6 pm
Notes:
Schedule subject to change without notice.

Change rooms and showers are available.
Towels and locks are included with your Membership or Day Pass.
16. Shop and Eat at Banff Farmers Market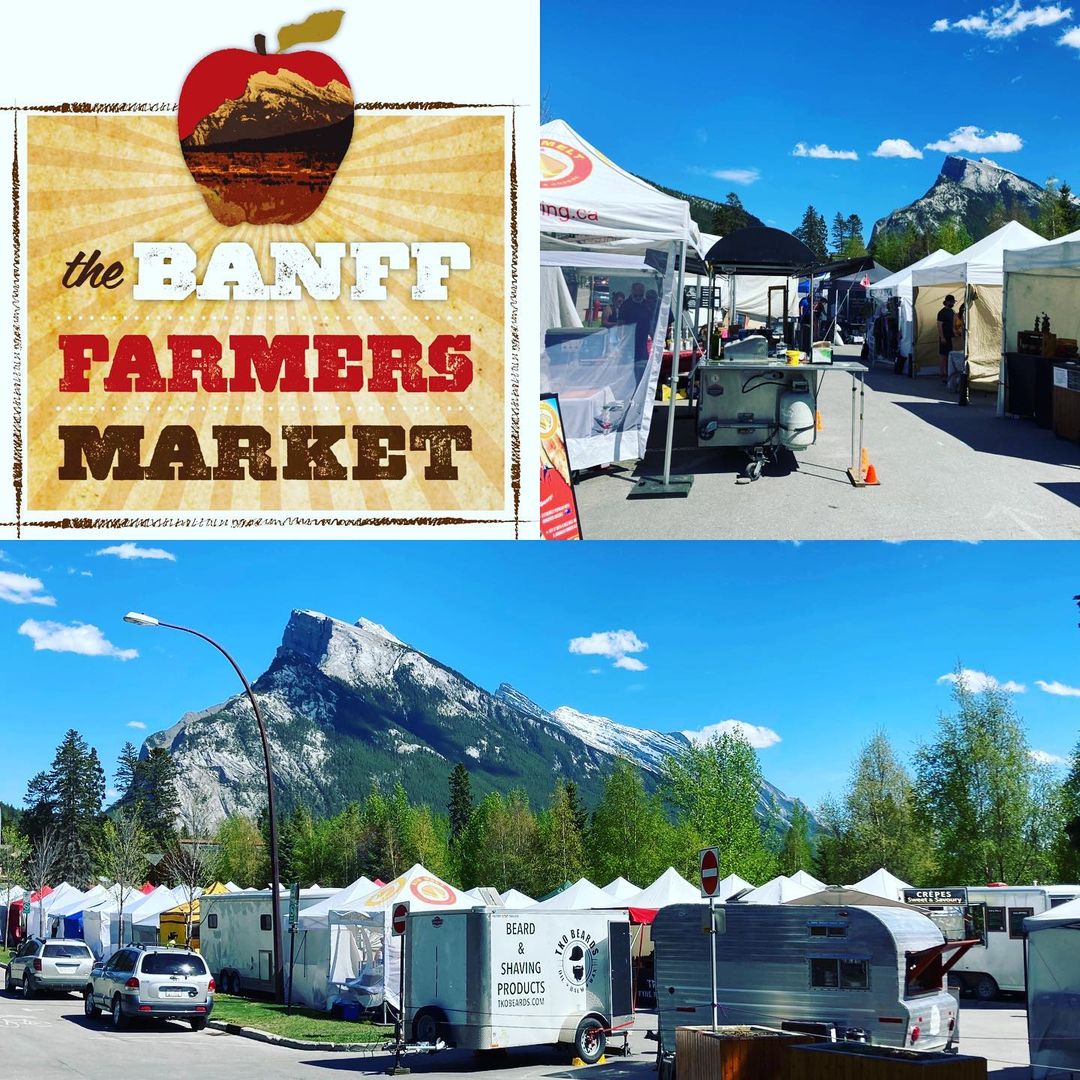 Your favorite summer market is here! Every year from June to September, local farmers send their home-grown fruits, vegs, and coffee to Central Park for visitors and residents alike.
Aside from a huge load of fresh produce, you can browse and bring home plenty of artwork, jewelry, apparel, beauty products, artisan foods, pottery, photography, and other handcrafted goods. Enjoy drool-worthy bites in the delightful summer under the majestic mountains and sway to your favorite jam with local musicians every Wednesday!
Hours of Operation: Wednesdays (11:00am – 6:00pm)
Address: Central Park Banff – 110 Bear St, Banff, AB T1L 1A1.
Website | Facebook | Instagram
17. Forest Bathe and Decompress with ForestFix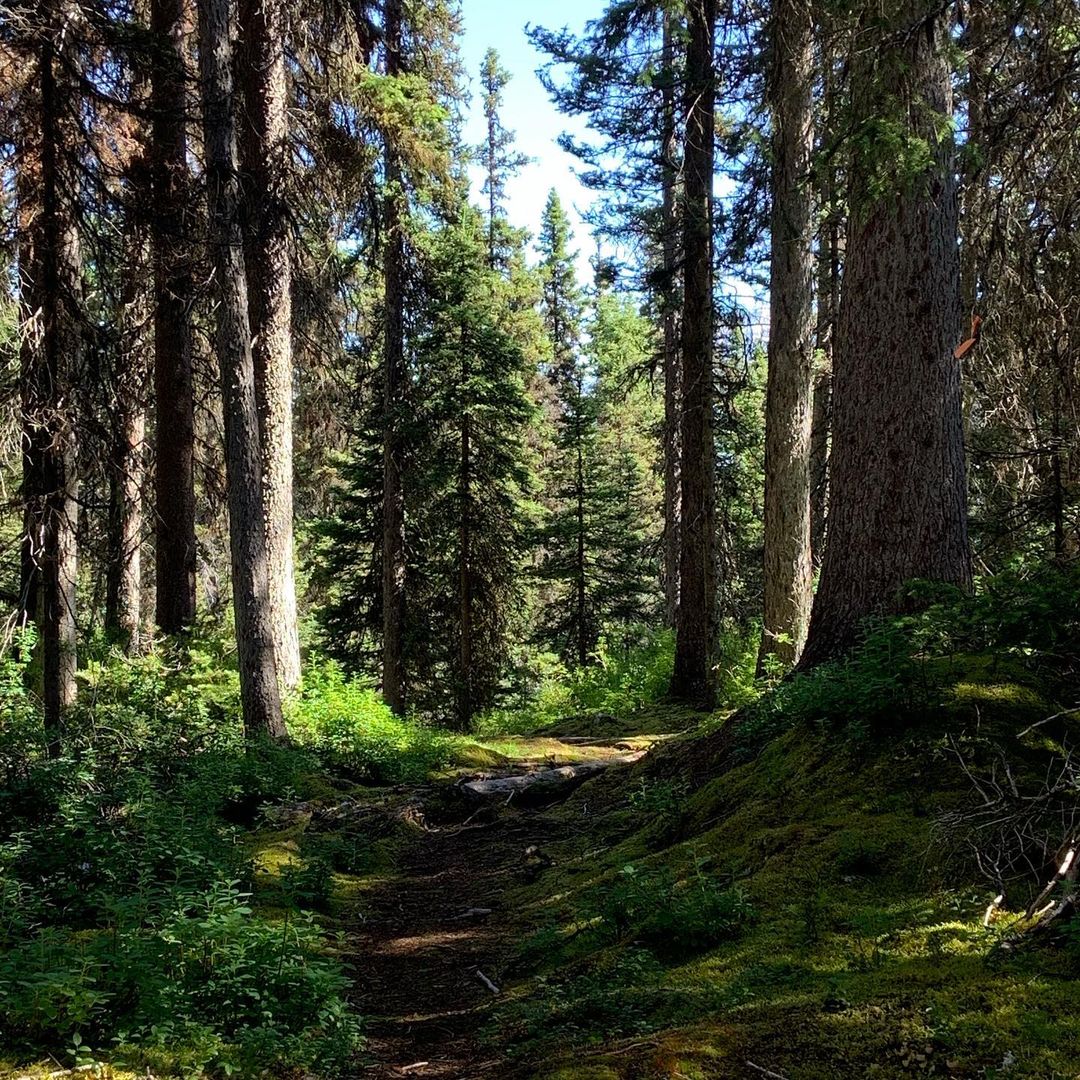 Forest bathing delivers a very different result from regular hiking or mountain biking. Within only a few hours a day being in nature with a guide, you'll learn how to slow down, tune deeply into your senses, reduce stress, increase creativity, and simply cleanse your mind as you bathe in an organic chemical compound given off from the forest scent.
If you haven't joined a mindful meditation walk in a forest bathing session before, the best place and time to do it is in Banff, right now!
We want you to reach out to ForestFix, book a session with them, sightseer into the beautiful mountain landscapes, learn about it, be part of it, and rejuvenate!
These programs range from half-day to full day. You set out to quiet trails near Banff and Canmore or further afield to Sunshine Meadows and Larch Valley. If you have more days to spare, sign up for one of their forest bathing retreats where you spend the night at Baker Creek Chalets in Lake Louise, and Quantum Leaps Lodge in Golden, BC.
Upon booking you will receive a confirmation email with the trailhead location, directions, and what to bring.
CHOOSE YOUR FAVORITE FOREST-BATHING TOUR RIGHT HERE!
21 Best Things to Do in Banff During Winter
1. Hit the Best Ski Resorts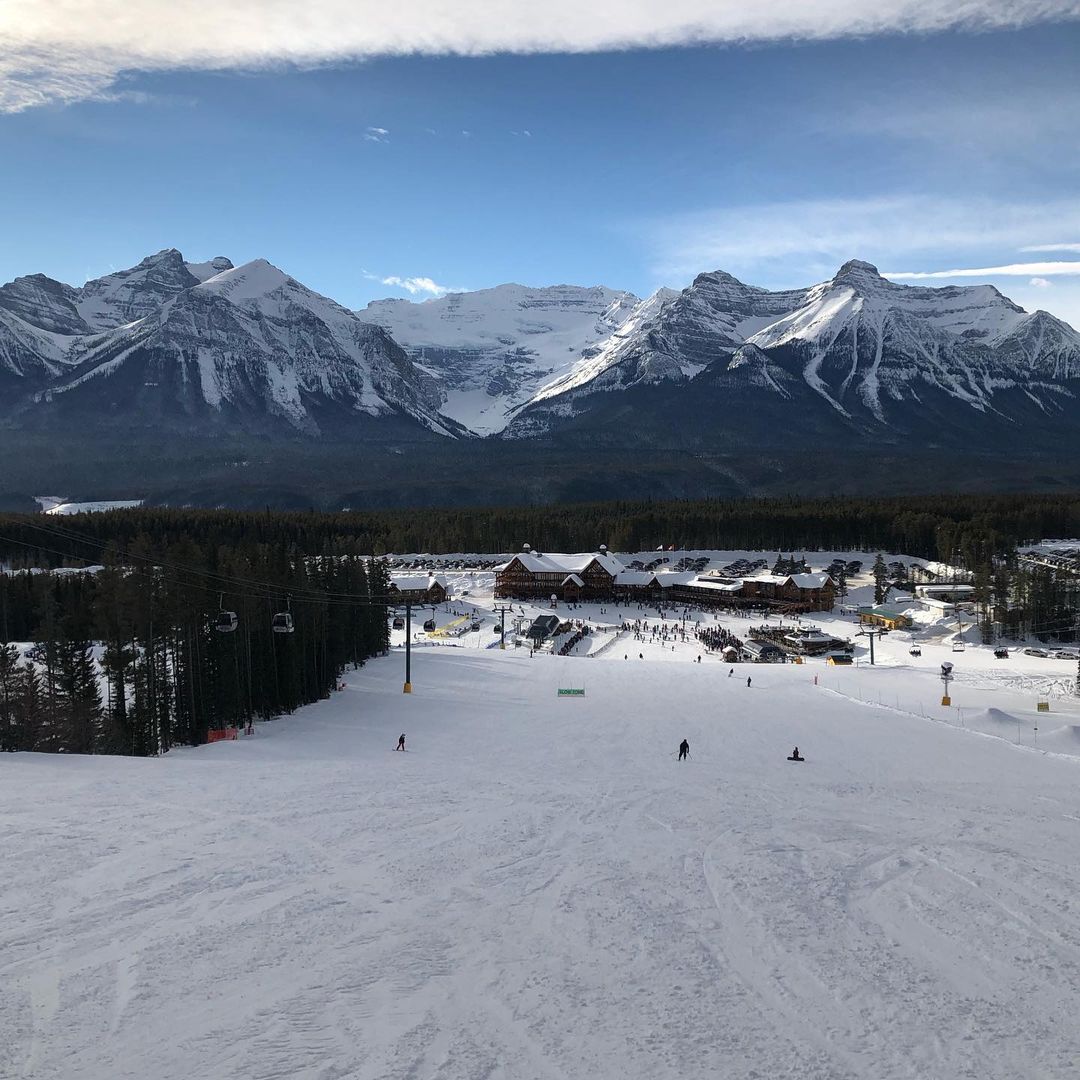 Banff and Lake Louise provide home-base to three different ski resorts that accommodate certain fitness levels.
The easiest one you can find to get used to the slopes is Mt. Norway as they are least imposing for beginners and intermediates. Plus, its proximity to the town of Banff allows you to head out for a quick run without moving further afield.
The second one is Lake Louise. Thanks to wide-open spaces of more than 4,200 skiable acres including gentle, meandering beginner trails, wide-open intermediate cruisers, and burly steeps, Lake Louise Ski Resort becomes one of the largest ski areas in North America.
Sunshine Village, a place with a high density of sunlight, is a home sweet home for adrenaline junkies and those who don't mind slapping on tons of SPF. It's accessible via a gondola ride and has a wide range of terrains for every level of skier, but is famously teeming with slopes of the extreme variety.
2. Snowboard at the Big Mountain Terrain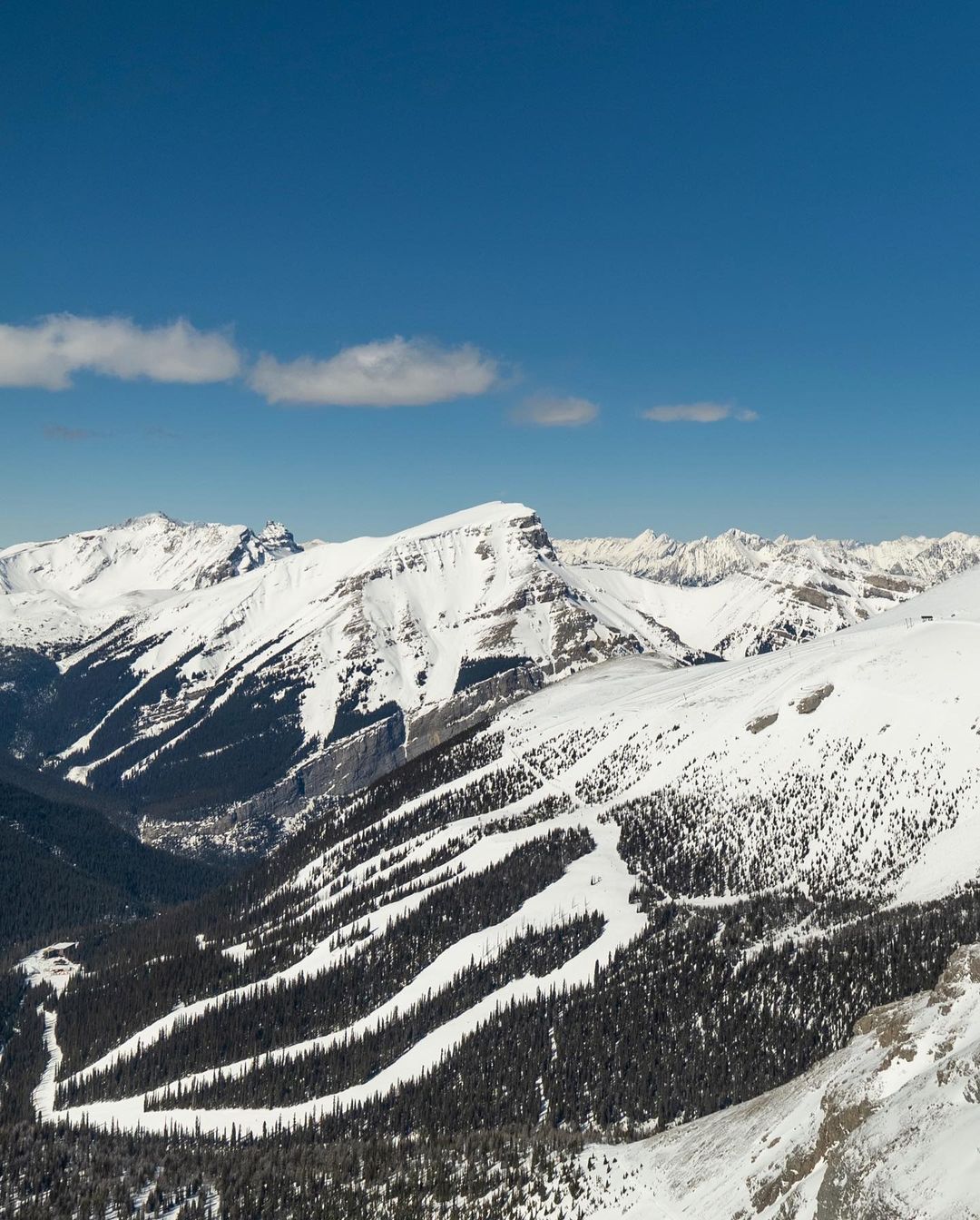 If alpine skiing is not enough to unleash your free spirit, follow us to the Wild West freeride zone at Banff's Sunshine Village to conquer those fast, big turns and long, steep vertical descents for an epic big mountain ski!
This area sees an average of 79 centimeters of snow falling with a solid 178-centimeter base. You'll have a chance to witness some of the most extreme in-bounds terrain across North America, including rock-walled couloirs, steep crevices, and a seamless series of cliffs piercing over 30 meters through the sky. The West Wide freeride zone relies on weather conditions for daily opening.
3. Conquer the Johnston Canyon Ice Walk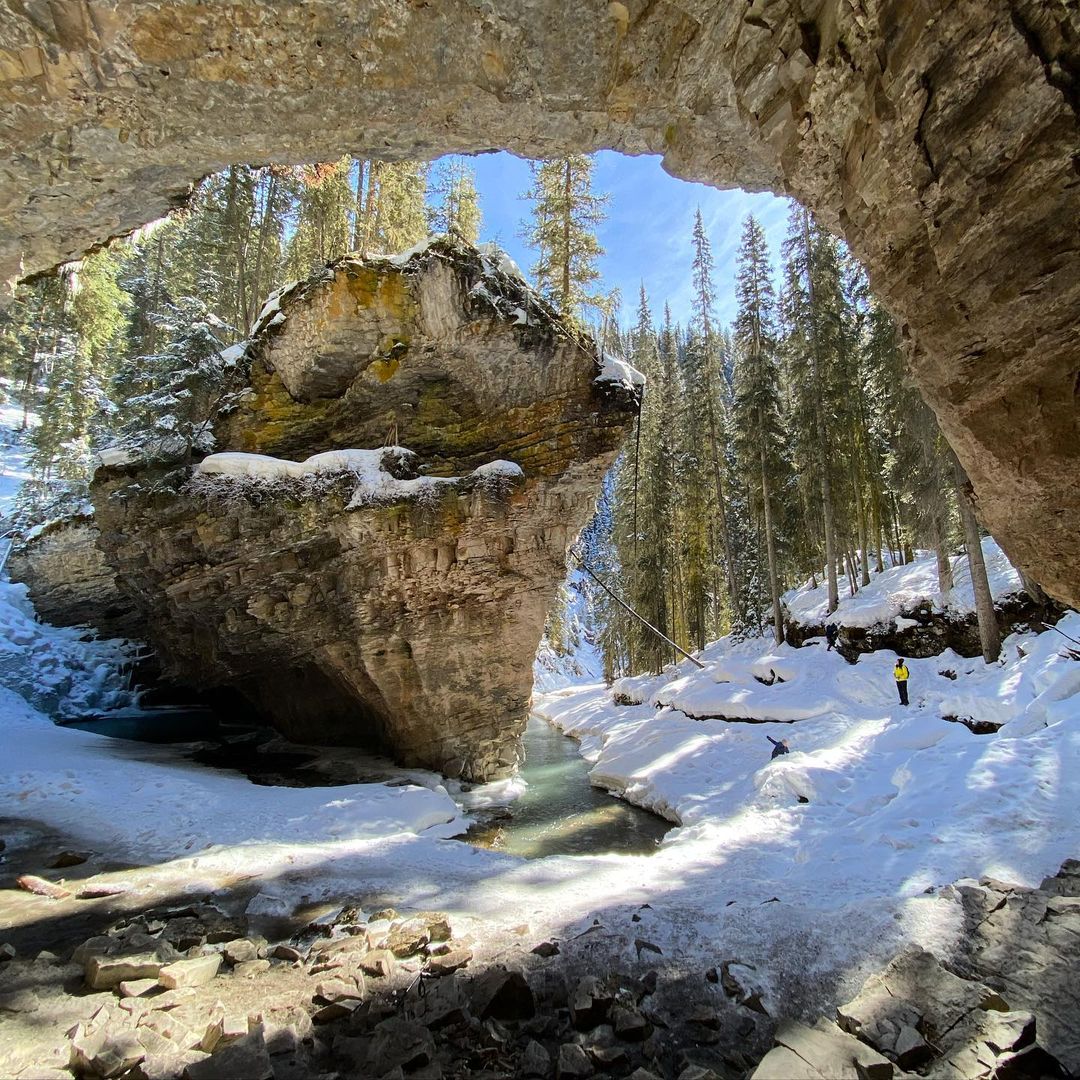 A hidden world full of ice and snow in a challenging terrain yet magnificent at the same time is not a common scene. But Banff is one of the best places that can send you to a real wonderland on earth where you stand in front of a majestic frozen waterfall after an epic hike in the snow. Due to the region's elevation and the sub-zero temperatures of winter, the waterfalls of Johnston Canyon turn into a magnificent work of art.
The Johnston Canyon walk is already a norm for the locals of Banff. But we only recommend you do it alone if you're familiar with the terrain and weather. Otherwise, follow a guide who can show you how to trek along the frozen canyon in a frigid temperature with icy walkways!
Start a four-hour walk after being picked up from your accommodation and get suited up with ice cleats and a hiking pole. Look out for wildlife hibernating under the snowy shrubs and learn about the fascinating history and geology of Banff as you move further into the woods.
JOIN A MORNING OR AFTERNOON JOHNSTON ICE CANYON WALK HERE OR BOOK YOUR EVENING TOUR HERE!
4. Go Snowshoeing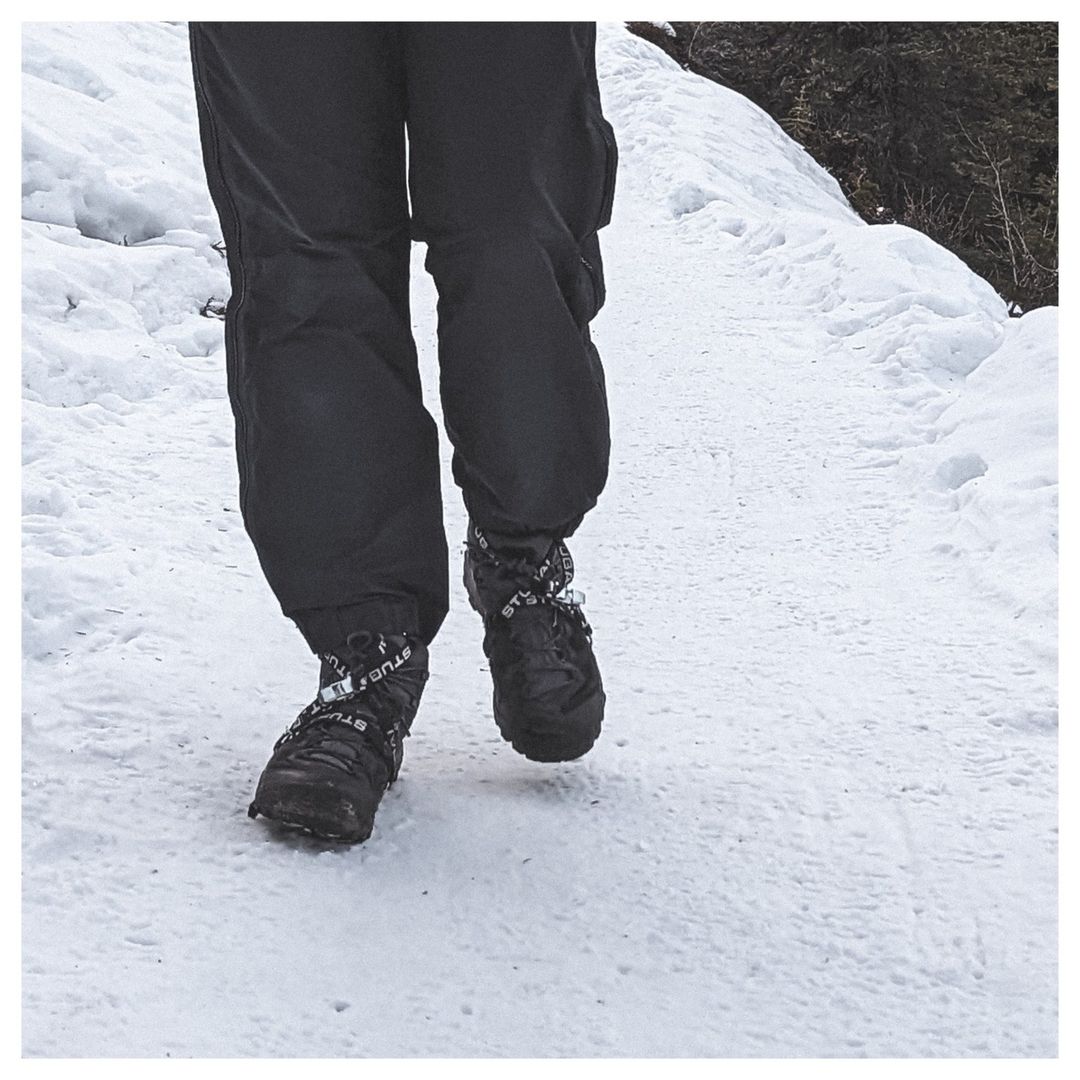 Snowshoeing is one of the most iconic winter things to do anywhere with a thick layer of snow, and Banff is not excluded!
Floating across the snow in a quality pair of snowshoes with your loved ones in the mystical surrounding of Banff's winterland is beyond imagination. Plus, it's super easy to get the hang of and a great way to get used to sliding through the snow for beginners if they are not ready for alpine skiing. Two popular snowshoe hikes in Banff take you to Paint Pots and Marble Canyon.
STOP BY SNOWTIPS BACTRAX TO FIND YOUR FAVORITE PAIR!
5. Celebrate Banff Ice Festival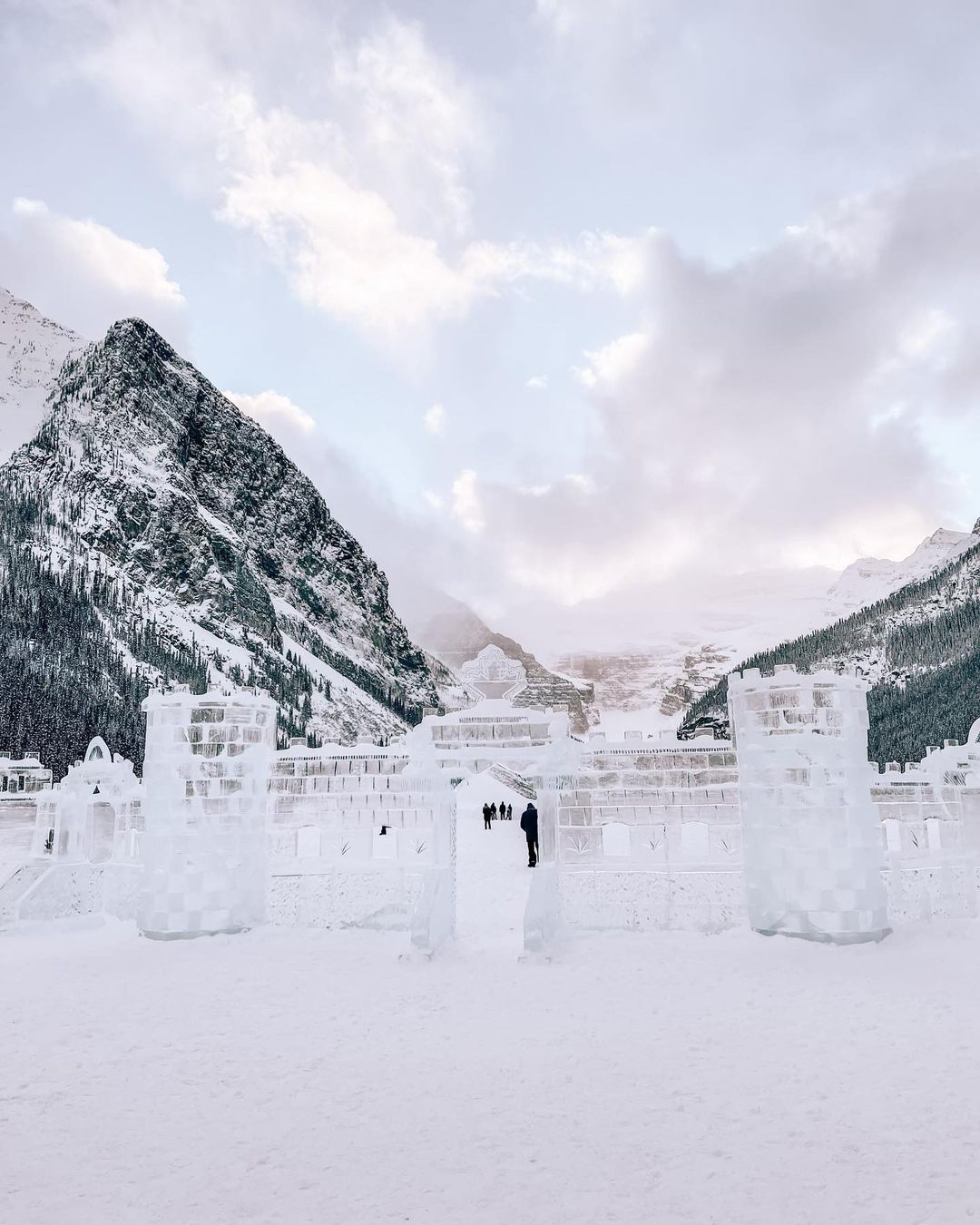 Winterland has never been so surreal as the magical Ice Carving Competition comes backstage at Fairmont Chateau Lake Louise! This 12-day event kicks back every winter as a cast of talented artists get together and bring to life extraordinary ice sculptures, figures, and carvings in all shapes and sizes.
Those larger-than-life designs make perfect photo-ops as you and your loved ones meander through the snowy streets and capture these surreal artworks. Think about how those lively and brilliant sculptures sloughed out from a huge block of ice without looking cloudy or full of air pockets!
It all starts for free except for the two weekends of the event. If you hold a ticket, you'll have a slot on the Lake Louise shuttle on weekends from Lake Louise Park & Ride too.
6. Ice Skate on the Frozen Lakes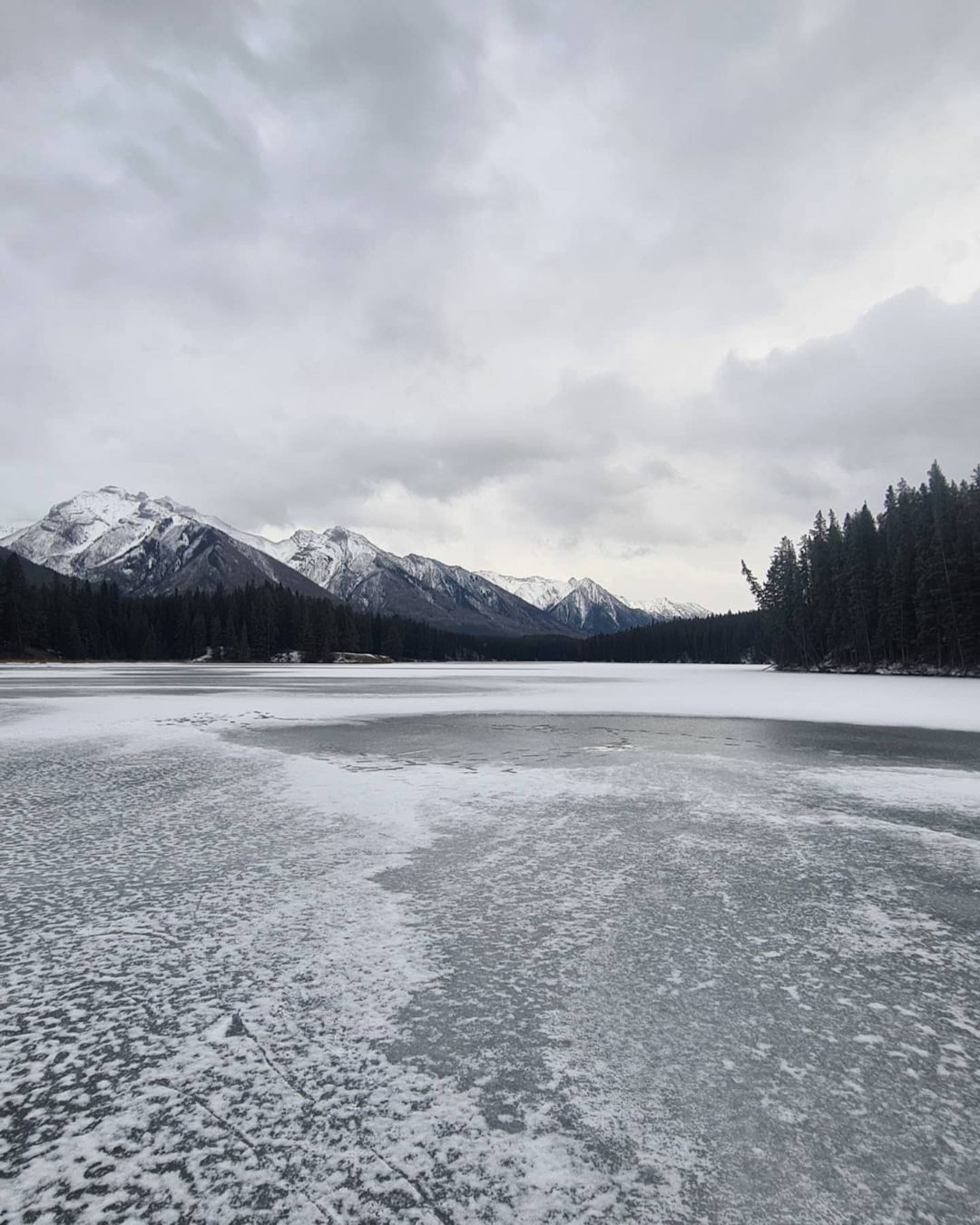 Whenever the surface is four to five inches thick, you can stand, walk, and skate on the frozen lakes of Banff. Banff beholds a multitude of scenic lakes. And picking your favorite one to ice skate this winter only has to do with what kind of scenery you'd like to enjoy.
Banff has a fantastic period when the ice freezes over on the lakes but insane snowfall has yet begun. November is the best time to expect the lakes to form ice and remain in its form until January. Some of the best-frozen lakes too are Johnson Lake, Goat Pond, and Lake Minnewanka.
BOOK YOUR SKATING RENTALS HERE!
7. Go Nordic Skiing or Cross Country Skiing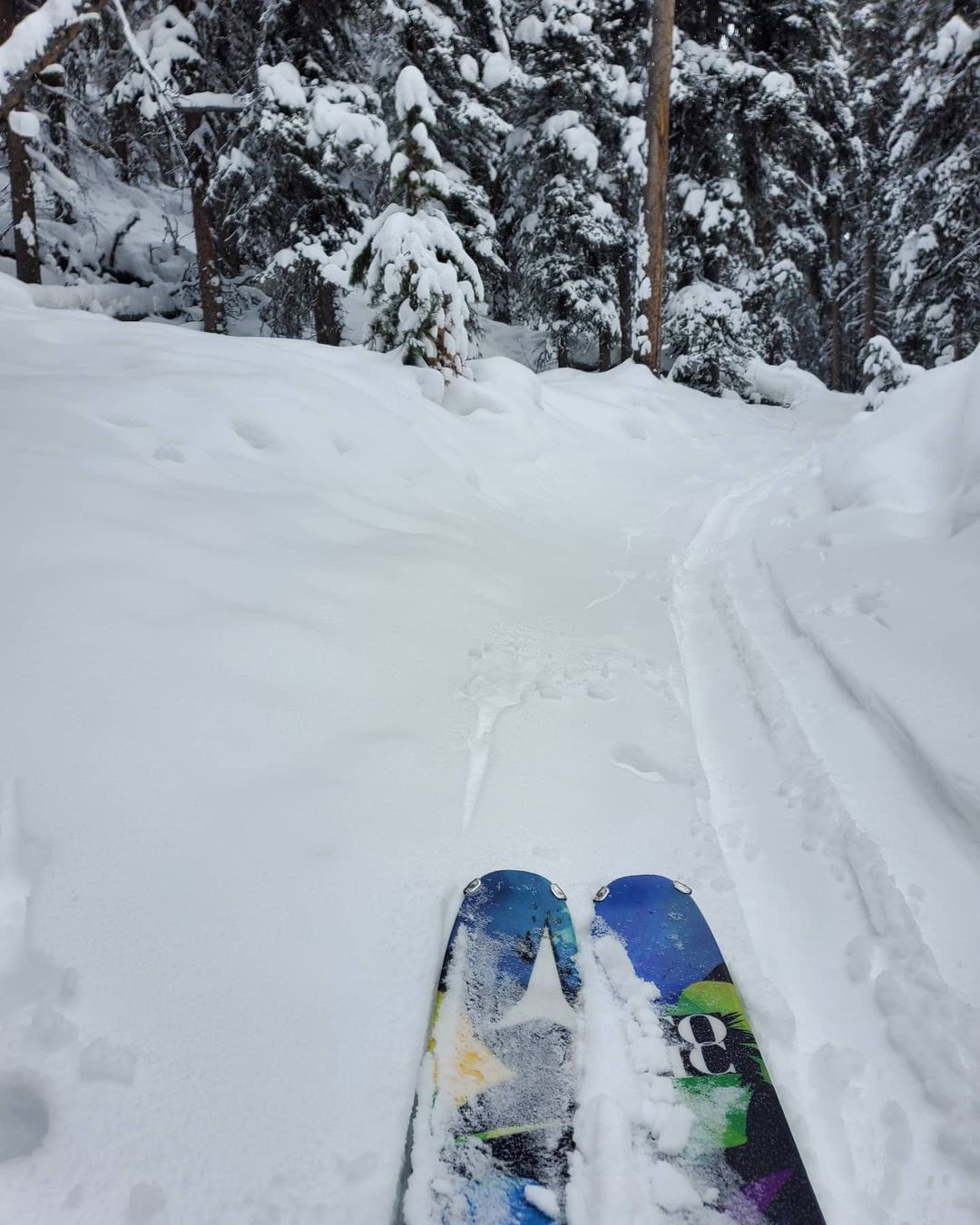 On and off-piste alpine skiing is fun, but have you tried Nordic skiing? This low-impact sport guarantees the same amount of fun and heart-racing but ends up burning 952 calories an hour.
Nordic skiing and cross-country skiing have been taking Banff by storm, given the pristine wilderness beauty that your heart can't resist. You can choose over five different insanely cool spots to stretch the legs and shred the slopes with your toe. The sunny 15-kilometer trail of Cascade Valley with 250 meters in elevation gain promises good views and a fun downhill return trip.
For a shorter call, start at the Castle Junction trailhead on the Bow Valley Parkway to conquer 9.5 kilometers of the Castle Junction Area that takes you through an awe-inspiring spruce forest covered in snow.
WANNA GET A CROSS-COUNTRY SKIING LESSON? BOOST YOUR SKILL WITH THIS TOUR!
8. Attend the Ski World Cup at Lake Louise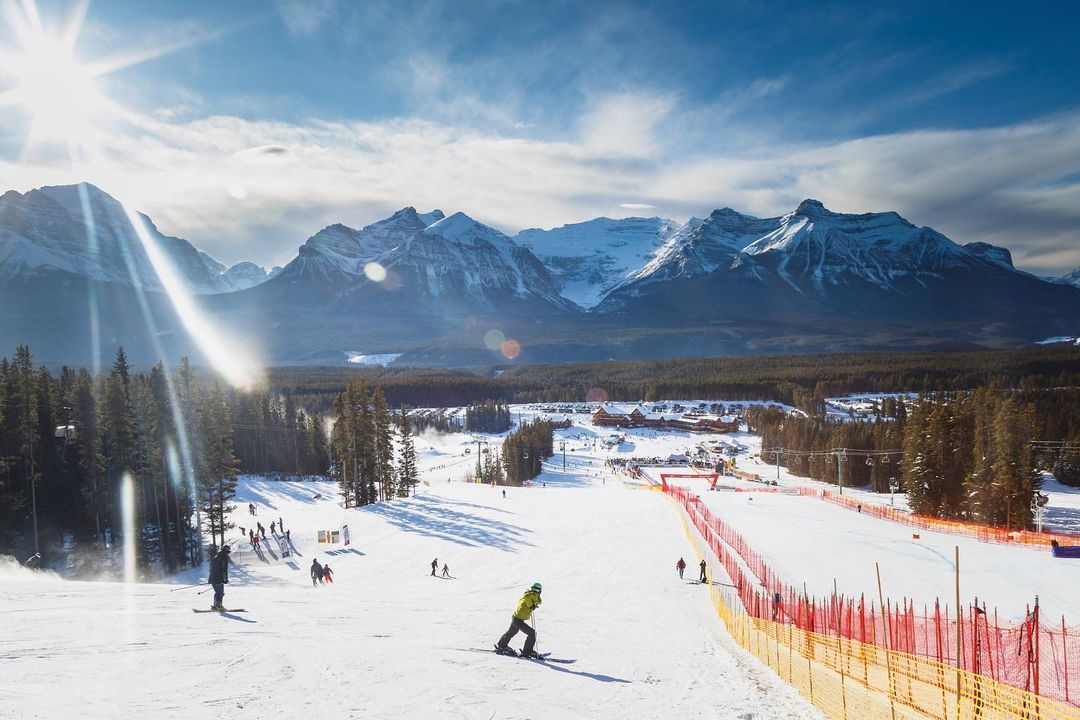 Every year when November comes, the Lake Louise Ski Resort turns into a massive, exhilarating race line as the fastest male and female skiers in the world compete to be crowned champ. The Audi FIS Ski World Cup lasts over two weekends. The first weekend holds the men's Downhill and Super G and the second one is hosted for female races.
While cheering your favorite skiers zipping down the powdery hill from the grandstand is a joy itself, trying to capture them in a photo is harder than you think. Get ready to cran the neck with other screaming fans to catch a glimpse of your favorite racers. Those who are here for the game know for sure they've gotta get the VIP Experience ticket long before the game starts. This exclusive ticket gives you a premium access to the VIP Lounge in the Whisky Jack Lodge with brunch in the morning, beer, wine, liqueur, and of course, VIP Zone and Preferred Viewing in the Finish Area.
Website | Facebook | Instagram
9. Sleigh Ride through the Winter Wonderland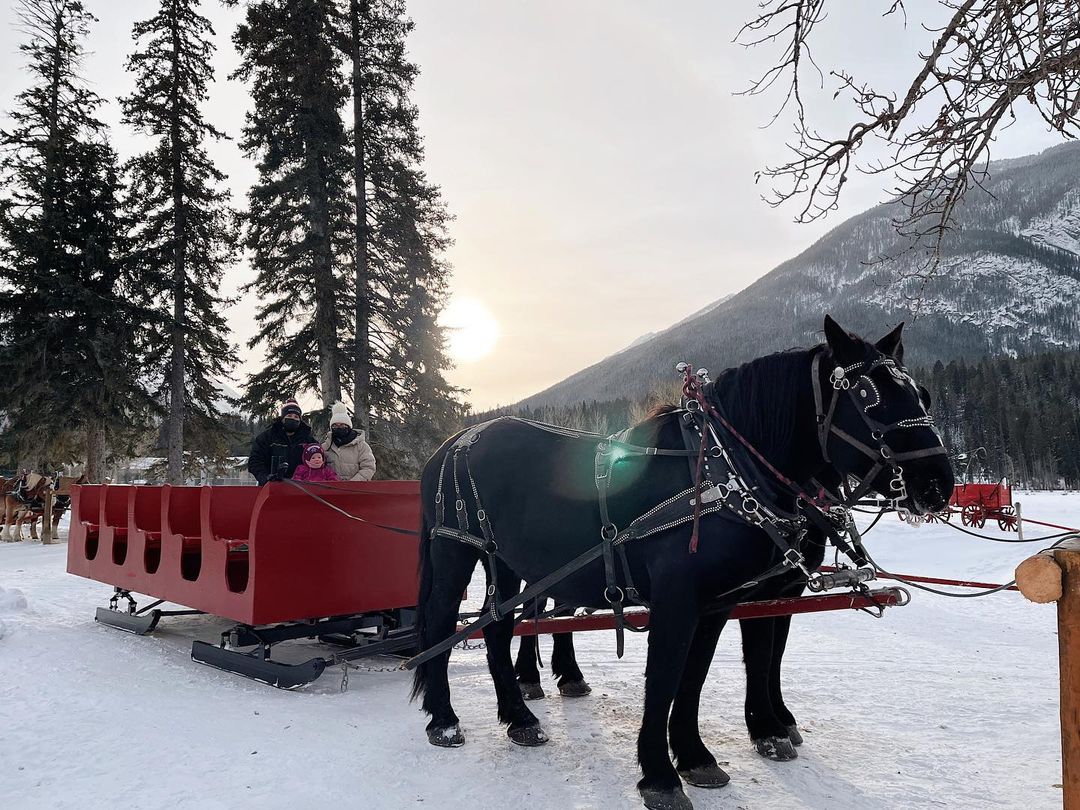 Ready to snuggle with your little ones under the warm blanket on a sleigh ride? You'll be getting pulled all around the best sites of Banff and the sparkling snow-covered meadows by a team of horses.
Keep a close eye on grazing elk and coyotes prowling behind tall fir trees! A sleigh ride is a leisure stroll so you can enjoy the beauty of Banff's nature at a slow pace.
Sleigh riding in Banff comes in a variety of packages. You can mix and match with a canyon ice walk around Grotto Canyon Trail in four hours, soar on top of Sulphur Mountain on a gondola in a combo package, or glide down the snowy hills at Alberta's largest tube park before cuddling up on a sleigh ride.
BOOK YOUR TOUR HERE.
10. Go Dog Sledding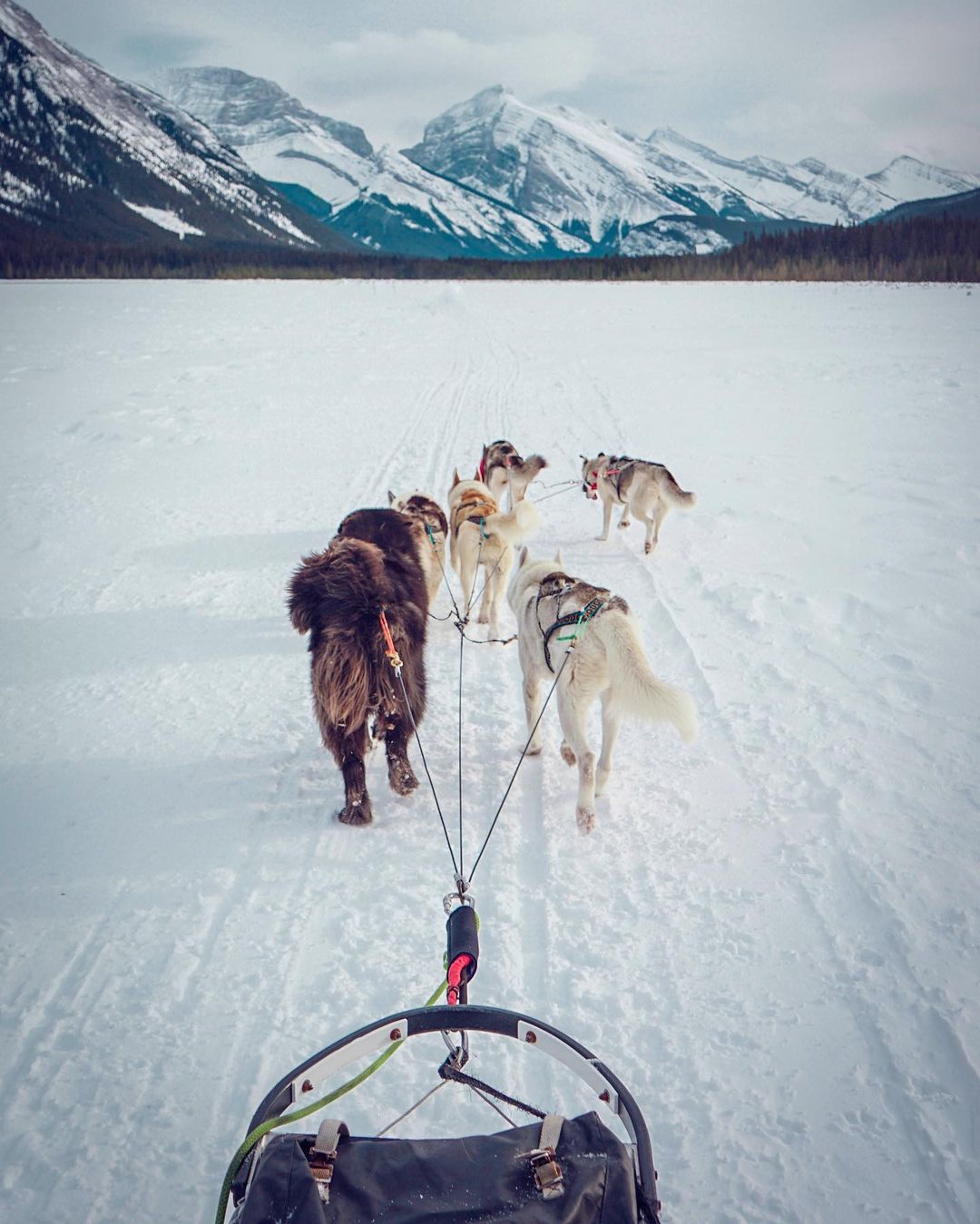 Wanna turn into Santa for a day and whizz down the snowy slopes on your own sled? Well, we cannot get you any reindeer but how about some cute, fluffy, and hard-working huskies?
Dog-sledding is specifically fun if your fitness level doesn't agree with insane skiing. It's one of the most iconic things to do in Banff, sending you all the way around Lake Louise to Canmore.
There are multiple places where you can glide swiftly across a fresh dusting of snow through the incredible scenery of the Canadian Rockies. All sleds are accompanied by lean race-style dogs and a guide, and it's totally fine if you wish to get hands-on experience by riding the sled on your own!
PICK YOUR FAVORITE RIDE HERE!
11. Go Tubing at Mt. Norquay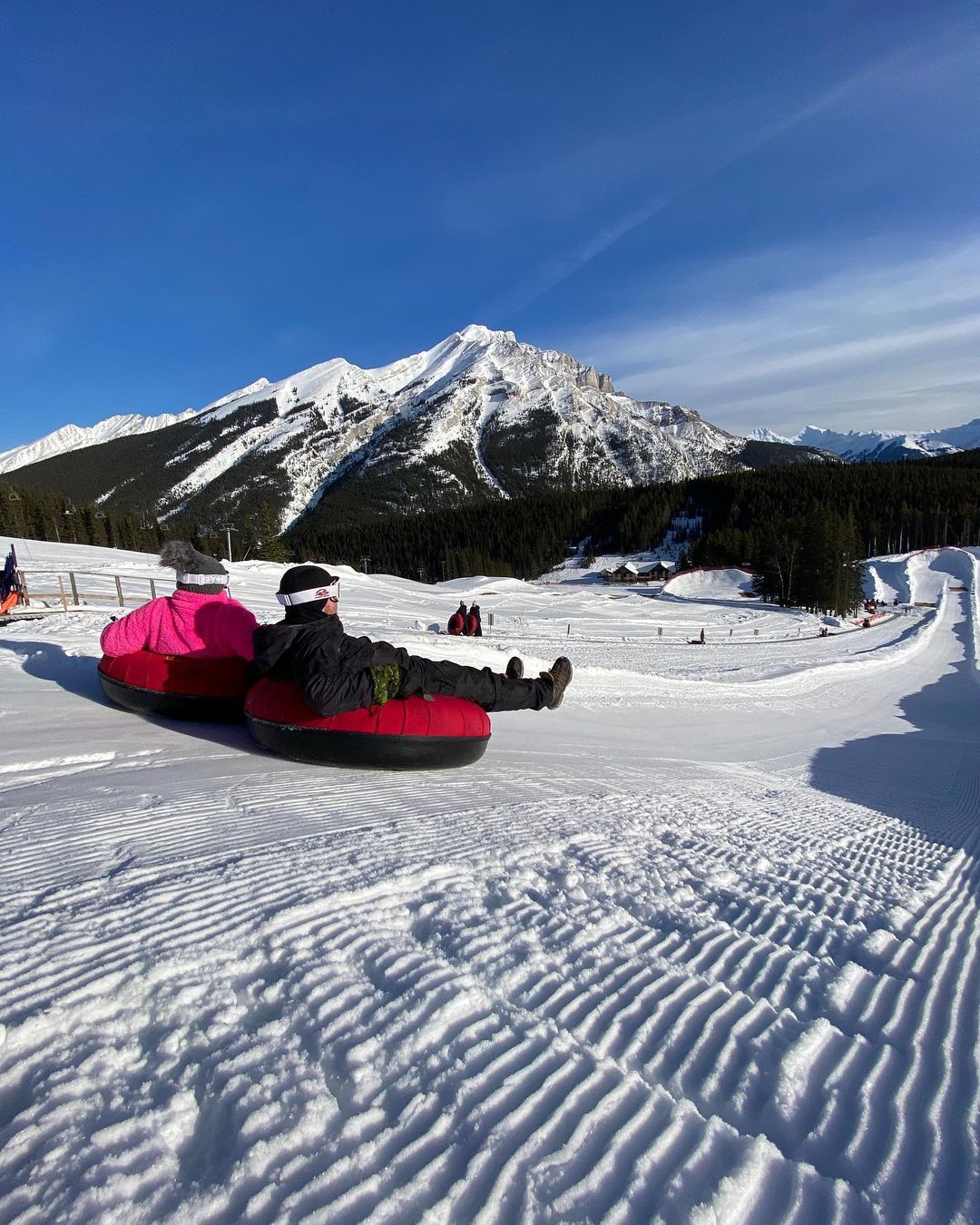 Here comes another exhilarating family-fun activity your family can enjoy this winter! Mt. Norquay Snow Tube Park beckons outdoor enthusiasts every winter with thrilling experiences you have when sitting on your bum.
Tubing is that kind of winter activity that all ages and fitness levels agree on. Get there early to get most runs in before it gets busy by noon. The tubes are in blue and red, with some of the lanes assigned for red tubes only.
Depending on the weather, you'll have a single rider on one tube, or operators will send down groups as large as seven tubers all linked together in a huge donut if it warms up. Heavy tubes rocket down the pickup hill in a matter of seconds.
Pricing:
| | |
| --- | --- |
| TUBING TICKET | PRICE |
| Adult 18+ | $42.00 |
| Youth 13 – 17 | $36.00 |
| Child 4 – 12 | $28.00 |
| Seniors 65+ | $36.00 |
Hours of Operation:
Morning session – 10:00 am to 12:30 pm
Afternoon session – 1:30 pm to 4:00 pm
Night Tubing Session – Friday & Saturday (Jan 7th to March 12th), 5:00 pm to 7:30 pm
BUY TICKETS HERE!
12. Have a Whale of Time at Banff Christmas Market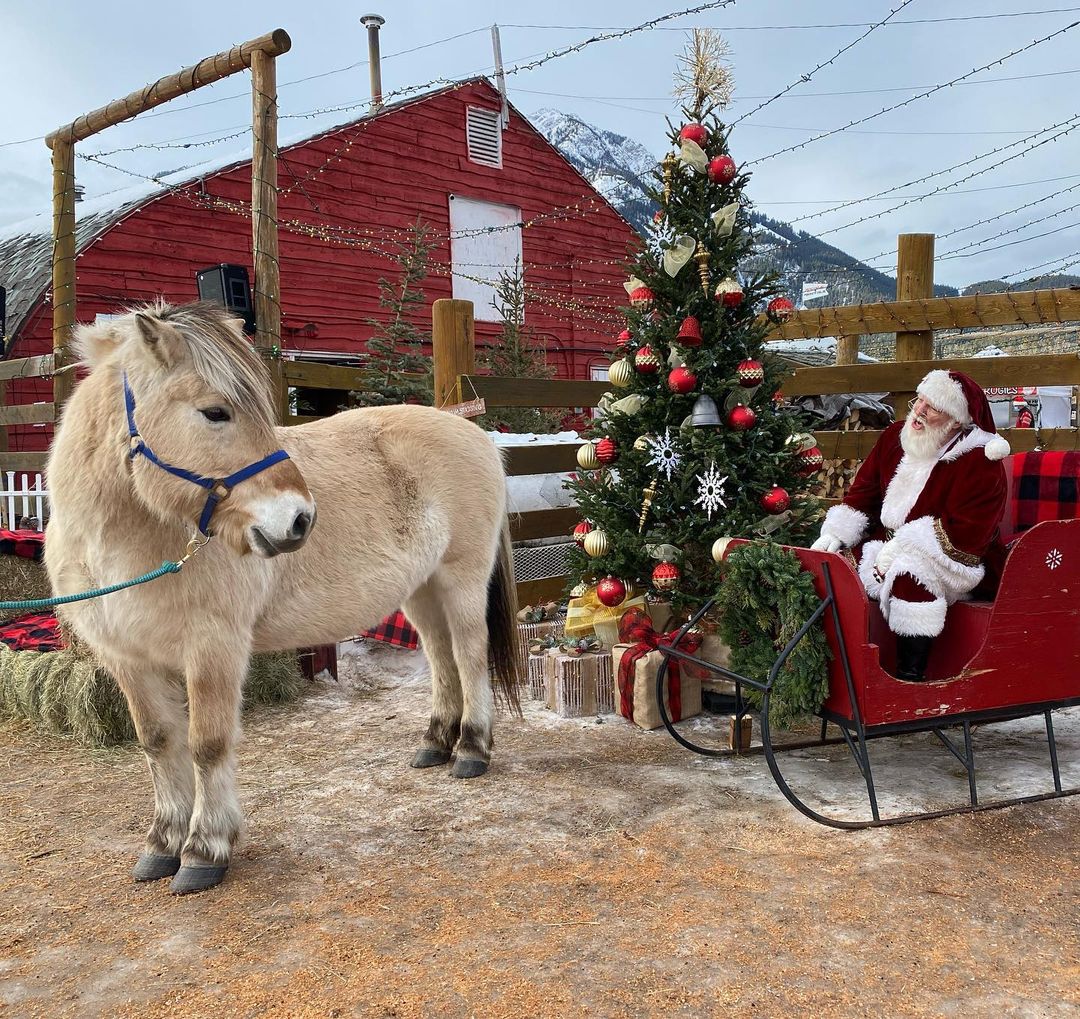 Bringing the Old World tradition back to life, Banff Christmas Market is one of the most expected events when it's snowing out there. This two-weekend-long event begins when Santa's sleigh ride arrives at Warner Stables in November, welcoming a multitude of artisanal vendors, local treats, handcrafted gifts, and tons of warm beverages for kids and mulled wines for adults.
Pricing: Entrance tickets start at $7.5 + 5% GST Day Entry, $15 for the weekend, and free for children under 12.
Note:
Market attendees will be required to pre-purchase all tickets. Tickets will not be available at the front gate.
RESERVE YOUR SPOT HERE.
13. Revel in an Intimate Festive Setting at Christmas at the Castle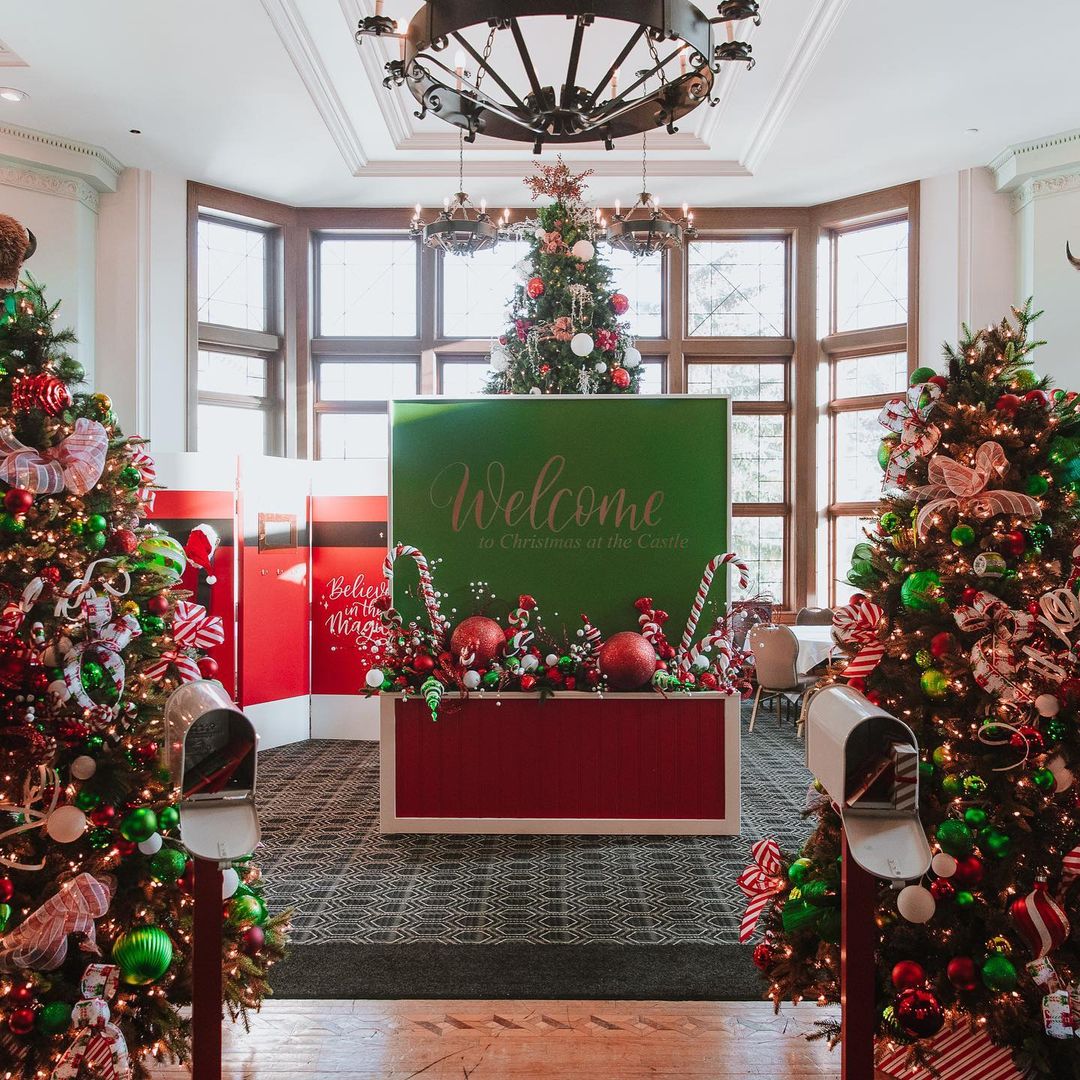 Celebrating Christmas doesn't mean you have to be outdoors all day! Staying put can bring an equivalent level of fun if you let Banff Springs Hotel take care of your trip!
Also known as "The Castle", Banff Springs Hotel hosts a wealth of holiday-themed events every year to keep you and your loved ones occupied for the whole day. Christmas at the Castle officially kicks off in November and is followed by a chain of festive activities. You can watch live performances on stage at Christmas Carol, unwind by the roaring fire at Private Campfire Pits, and decorate the best gingerbread house possible at The North Pole. All you need is a booking in advance!
Package includes:
Luxury Accommodation in a Fairmont room
In-room Decorated Christmas Tree (3ft)
Complimentary Self-Parking
Address: Banff Springs Hotel – 405 Spray Ave, Banff, Alberta.
Website | Facebook | Instagram
14. In Search of Christmas Spirit at Banff Avenue Square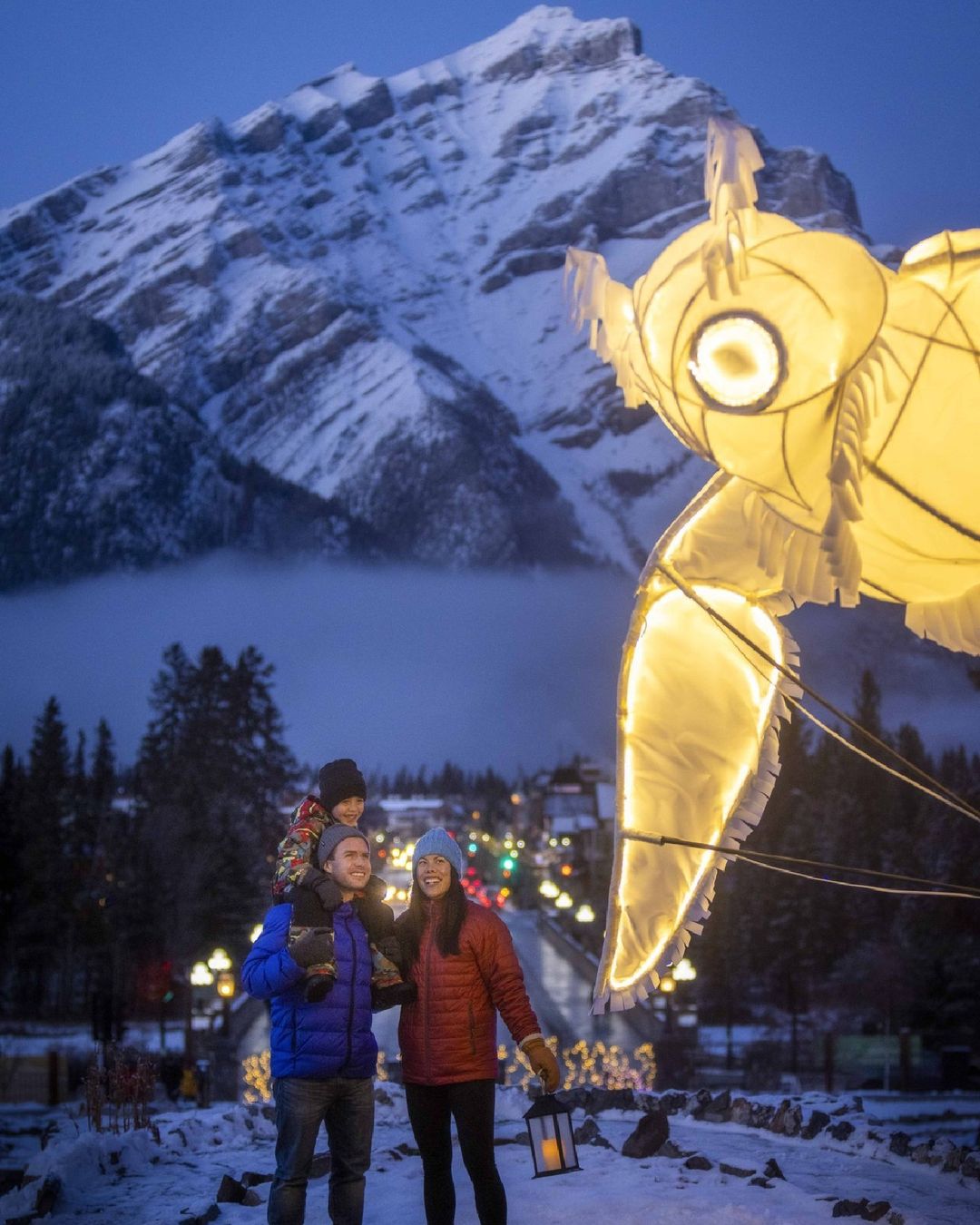 Stories make us different, and that's why there's no better way to get to know Banff in an intimate setting than a live storytelling walk! In Search of Christmas Spirit puts together lights, sounds, and the serenity of Banff's nature into the most beautiful mashup you've ever seen.
The walk begins from Banff Avenue Square and lasts for about an hour. As you disappear into the woods, you'll find dazzling sculptures, illuminated puppets, and mystic sound effects coming into play to peel off the tale and folklores of this alpine town.
Carry a lantern as you begin the journey, and don't forget to grab a cup of hot chocolate as you meander through the walkway and get to see all those ginormous puppets waiting en-route!
Starting point: Banff Avenue.
15. Take on the Banff's Hot Chocolate Trail
We bet there's nothing more tempting than a hot chocolate for a winter night. But in Banff, there's not only one but over 20 different stops all around the town of Banff and Lake Louise waiting to have you stuffed on whip cream and sprinkles.
Banff's Hot Chocolate Trail is one of our favorite places to be when it starts to snow. The trail gathers locals' favorite spots at different restaurants and bistros that offer limited-time, holiday-themed hot chocolate to sprinkle the festive vibe with a rich and creamy taste.
Stop by Balkan the Greek Restaurant for a taste of their signature Hot Chocolate Rasta topped with hand-shaken cream. Then we have Raspberry White Hot Chocolate Kiss at Good Earth Coffee House ready to have you stunned with raspberry syrup, topped with decadent whipped cream and raspberry drizzle to complete the tasting profile.
If you're looking for a spicy kick, the Mayan Mocha with Cazadores Anejo Tequila and Kahlua Liqueur, topped with whipped cream and spicy chili chocolate shavings at Magpie & Stump will have you in awe!
16. Try Some Unique Beer Flavors at the Banff Craft Beer Festival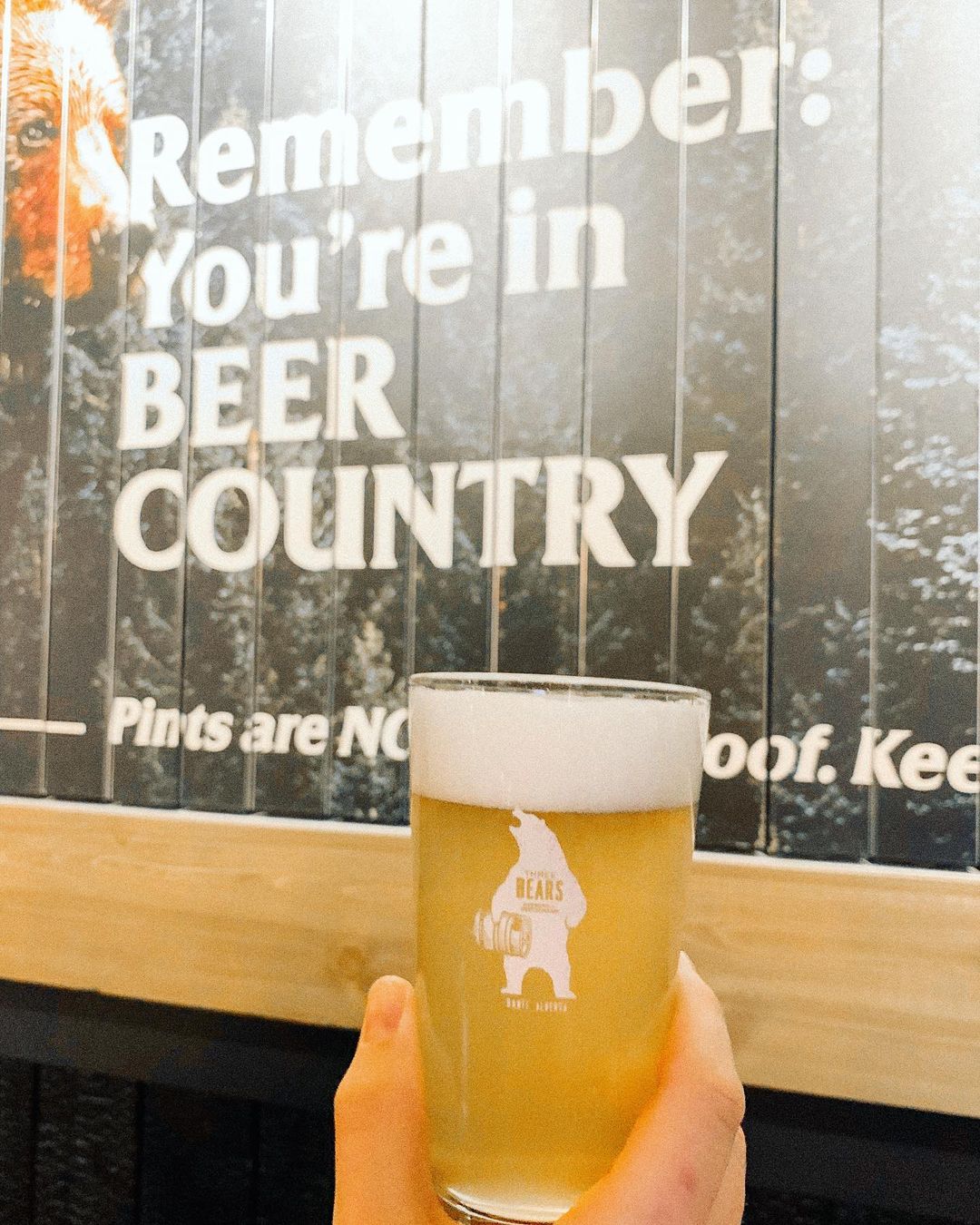 Beer warms you up to beat the chilly winter days. But it's a lot more fun when you indulge in a bustling festive vibe with fellow beer lovers of different backgrounds!
Banff Craft Beer Festival is the best occasion to do that. This is an outdoor sampling event that is known as "The most beautiful beer festival in the world."
It's all about celebrating the best local brewers by sampling their proudest exclusive Alberta crafts, going behind the scenes, and sharing stories with local brewmasters.
Banff Craft Beer Festival lasts for two weeks, featuring a wealth of insanely cool beer-themed offerings and promotions from stellar restaurants and bars that Banff has to offer.
Address: 212 Bear Street, Banff, AB.
17. Join the Santa Claus Parade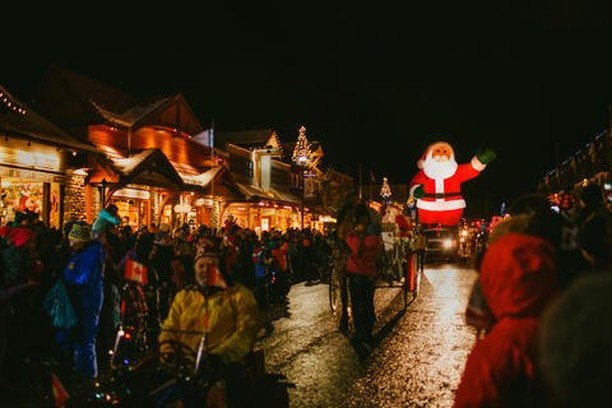 Get your kid here real quick this November if he or she's been a good girl or boy this year. Santa is coming to Banff to take photos with your kids and hear their wishes.
Santa Claus Parade lasts from morning till sundown, with a flurry of family-friendly activities taking over the streets of Banff when fall retreats and winter emerges.
Dusk is the best time to watch the parade glowing in the dark. Get ready to celebrate this festive Christmas with a procession of floats, performers, and Santa himself as they traverse this bustling part of town. The concert of Carols in the Park will also take place later in the day once the event comes to an end.
18. Get Thrilled at the Banff Scavenger Hunt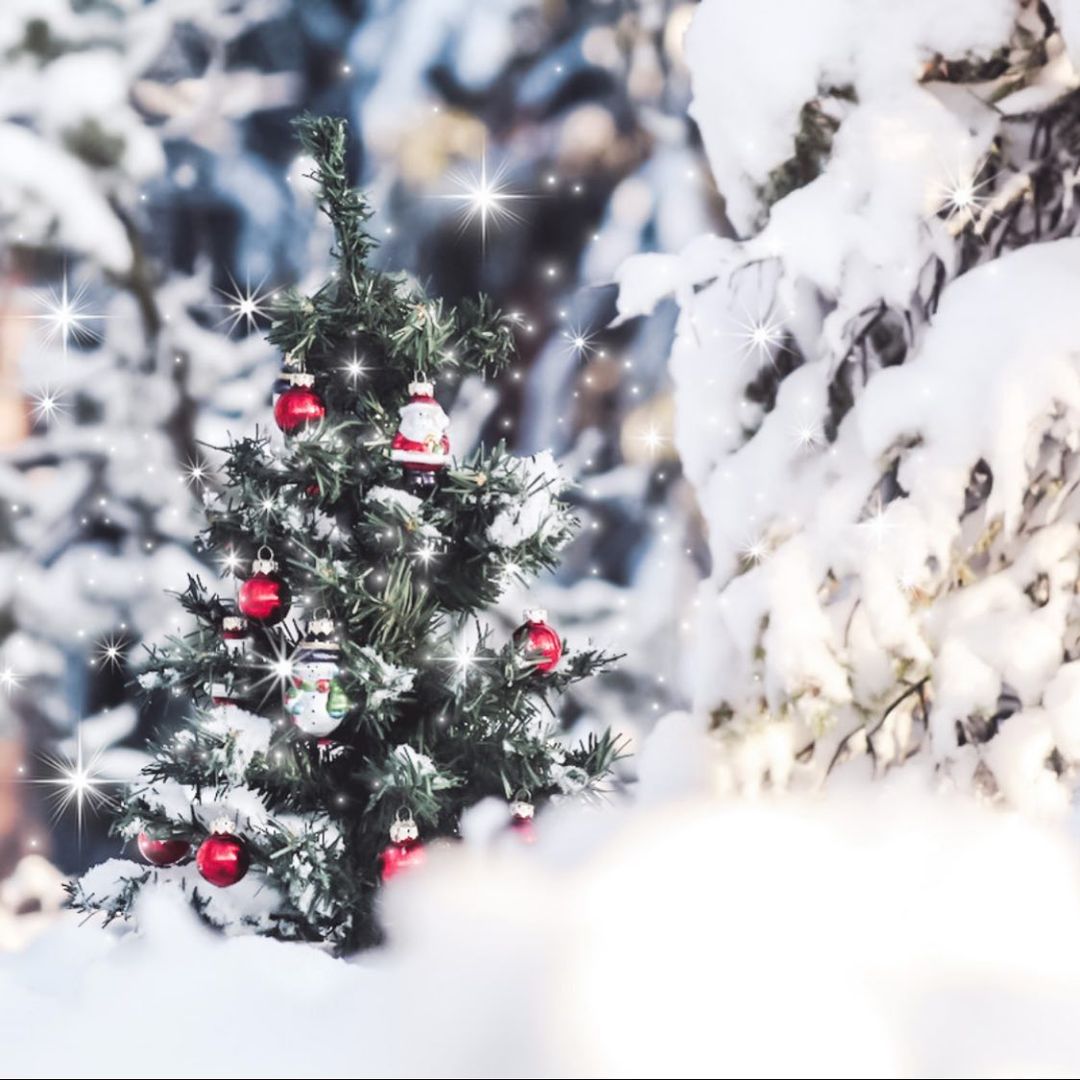 Fun, adaptable, thrilling, and family-friendly, Scavenger Hunt is one of our favorite winter activities to pull your family or friends together and explore Banff in the most creative way.
If you happen to drop by Banff anytime from November to January, get your team ready to explore the streets of Banff and discover little-known secret destinations along with well-known favorites!
If you have up to six people, get them together and make a team. You've gotta solve the clues and come up with photo evidence and captions to compete with other teams for friendly combat.
The Banff Scavenger Hunt is unlike any other hunts you've been to. It's the small-town feel and wide-open landscape brimming with wonder, excitement, and heightened anticipation you cannot see elsewhere.
Pricing: $55/team (up to 6 people per team).
Duration: 90 minutes but you can do as little or as much as you like.
Time: 9 am – 4 pm (every day from November to Jan).
Notes:
Prices are subject to change.
Tickets are subject to convenience fees and taxes.
GET YOUR TICKET HERE.
19. Celebrate the SnowDays Festival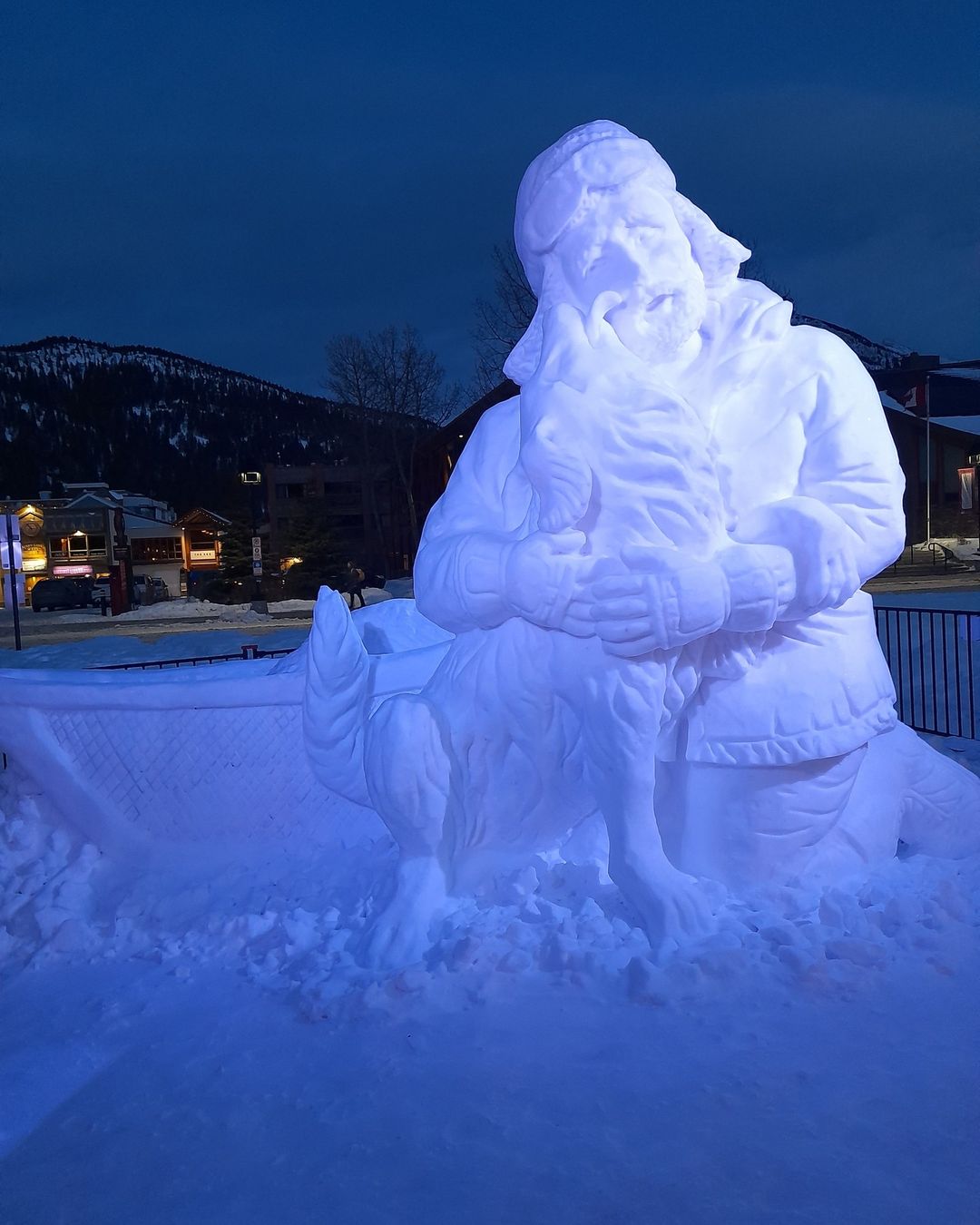 This epic 12-day-long festival takes the town of Banff by storm at the end of January every year. SnowDays Festival turns the streets of Banff and Lake Louise into a giant masterpiece with massive snow sculptures on Bear Street and plenty of playgrounds to indulge your adventurism in.
From Snowdays Play Zone to Tribute Craft Spirits Celebration, from Ice Magic to Skijoring, get ready to laugh out loud and cheer your heart out to celebrate the winter spirit in the most picturesque powdery scenes!
If you're looking for some thrilling activities to unleash your free spirit, there is plenty of space to whizz down the snowy slopes at the Norquay or Lake Louise tube parks, go dog-sledding, and enjoy a horse-drawn sleigh ride through a snow-covered valley.
KEEP AN EYE ON THE OFFICIAL WEBSITE FOR THE UPDATE SCHEDULE AND TICKETS!
20. Look for Mountaintop Christmas at Banff Gondola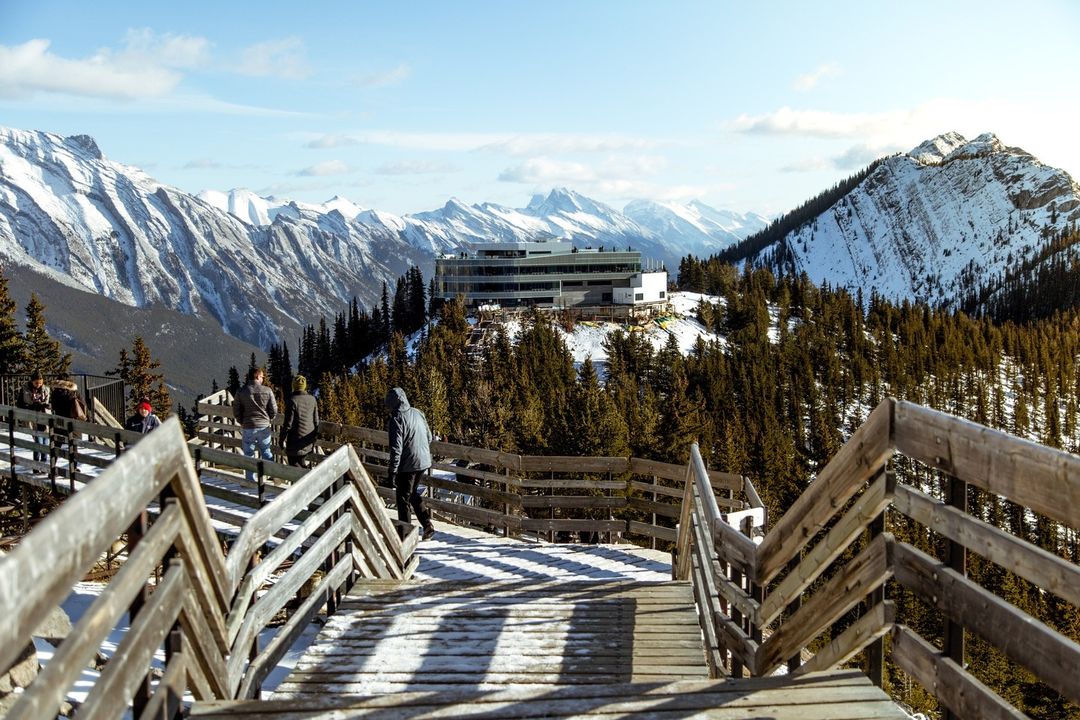 When Christmas comes, all corners of Banff and Lake Louise take turns to celebrate the festive vibe with unique and creative kinds of fun. No matter where your heart is, Banff Gondola is still here beckoning anyone looking for a traditional, cozy, and peaceful day with their loved ones making treats, seasonal decorations, and handcrafting their favorite gifts.
Mountaintop Christmas at Banff Gondola lasts for five days in mid-December after Santa arrives in town. Spend the day by the fire and watch for Santa around his toy workshop. Kids are complementary to riding the Banff Gondola before noon every day. All activities are complimentary with admission. Food and beverages are not included.
Hours of Operation:
January 28 – March 12: Daily, 11 AM – 5 PM
March 13 – April 14: Mon–Thu: 11 AM – 8 PM | Fri–Sun: 11 AM – 5 PM
April 15 – May 26: Daily, 10 AM – 9 PM
Note:
One free child admission for each paying adult when you visit before noon.
Last ride up: 80 minutes prior to close.
Last ride down: 10 minutes prior to close.
Hours subject to change without notice. GST not included. Attraction tickets are refundable up to 48 hours in advance.
Address: 100 Mountain Ave, Banff, AB T1L 1B2.
PURCHASE BANFF GONDOLA ADMISSION TICKETS HERE!
21. Spot the Northern Lights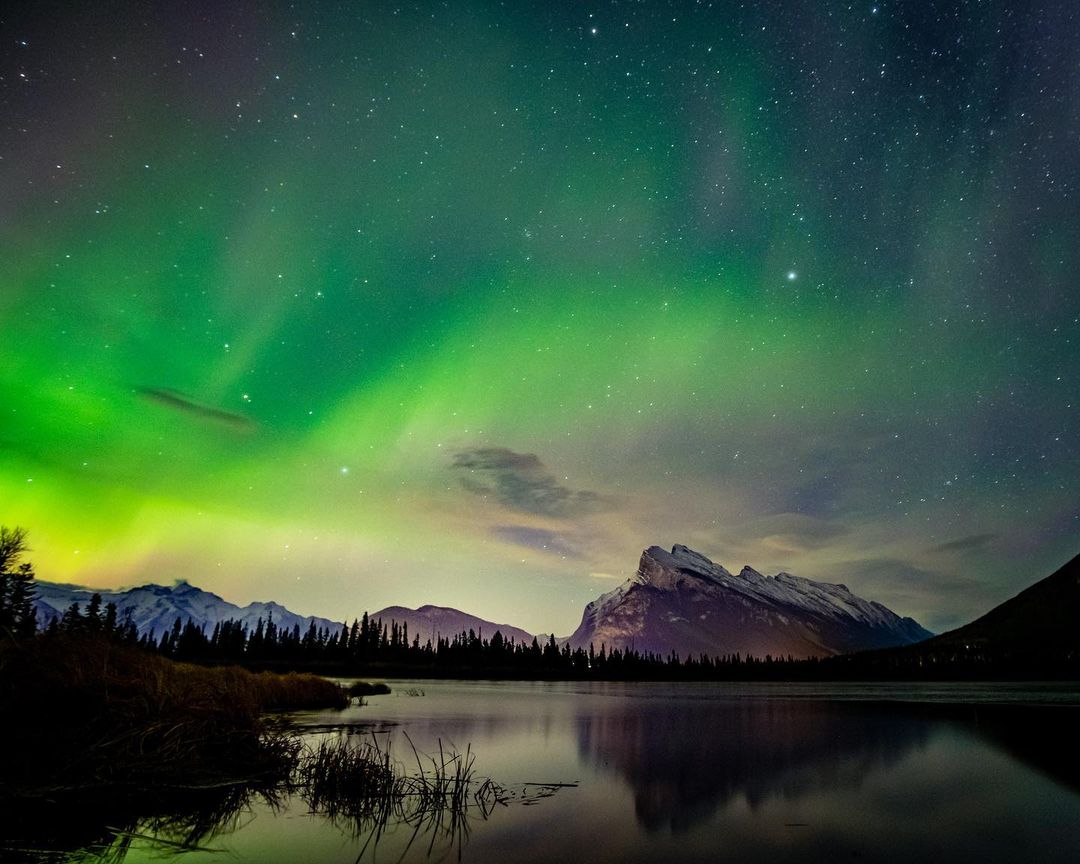 Waiting for the magnificent aurora borealis keeps everyone on the edge of their seats. Northern lights are not a common scene that you can see everywhere on earth. And that's why it becomes extremely special if you're lucky enough to spot them in this part of Canada.
The northern lights are most commonly seen in Banff from September to April. It's believed that they shine the brightest from February to April when the sky is dark and clear while the day is short. Spotting them sweeping over the mountains and perfectly still reflective lakes is a magical nature's show.
To catch the aurora, move further afield out of the city lights to the edge of the lakes. Lake Minnewanka, Castle Junction, and Peyto Lake guarantee the best aurora borealis.
22 Best Things to Do in Banff All Year Round
1. Hit the Photography Hotspots of Banff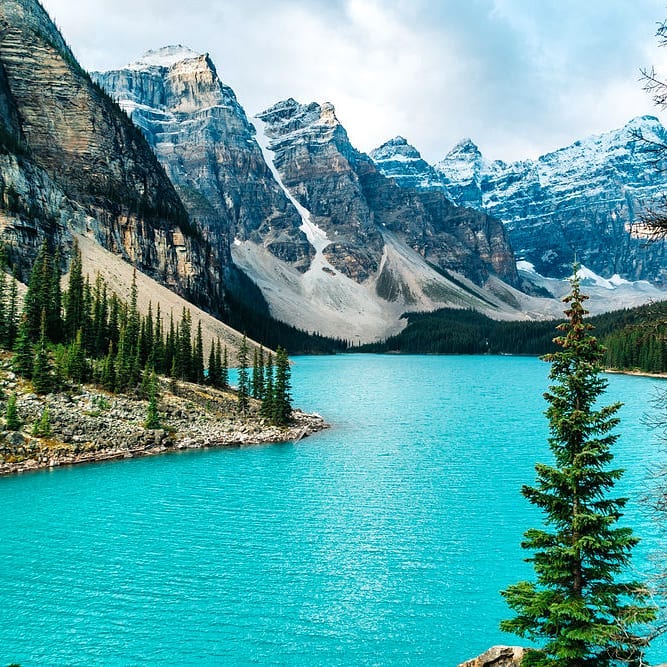 When it comes to photo-ops in Banff, there's no bar hold. Almost every corner you look at has a special charisma no matter what time of the day it is.
Let's take Moraine Lake for example! The sunrise light torching the peaks is beautiful but sunset is also glorious. The best spot to snap your shots at Moraine Lake is at the top of the Rockpile Trail.
Little Beehive is another cool spot to feed your Instagram. It's more on a lesser-known side of tourists' radar and tucked away along the Lake Agnes Teahouse Trail before you turn onto the Little Beehive Trail. You'll see a large boulder to sit on and soak in the incredible view of Lake Louise from above.
The Larch Valley in fall and the sweeping wraparound view of Athabasca Glacier are some other gorgeous spots to inspire your wanderlust. Come fully equipped with the wide-angle lens, travel tripod, and ND filters if possible!
2. Take on the Most Scenic Hikes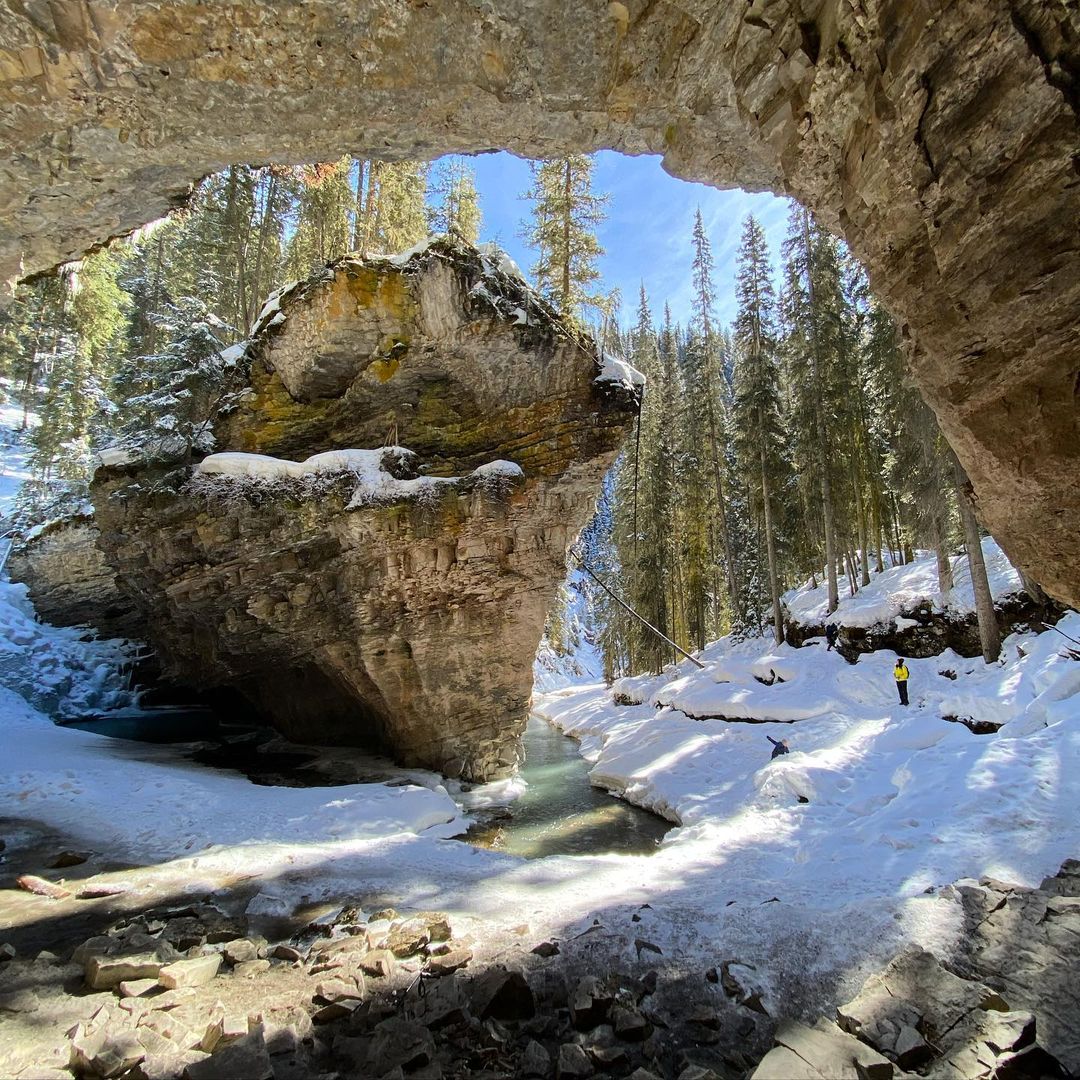 Banff can send you to a multitude of easy and moderate scenic trails that your fitness level agrees with. You can start anywhere from a half-day walk to an epic full-day hike.
Beginners and non-hikers can take on Johnston Canyon to the first waterfall. If you're looking for something more intense to train your muscles, head out to the Plain of Six Glaciers for a more difficult hike.
Hiking alone is doable if you're familiar with the wild areas of Banff. Otherwise, stick with a guide since you're in a grizzly bear country! This compilation of Banff's best hikes will help you buckle up with our favorite hikes in Banff ranging in difficulty levels.
LOOKING FOR A GUIDED TOUR? CHECK OUT THIS GUIDED SIGNATURE HIKE WITH LUNCH!
3. Hit the Gorgeous Lakes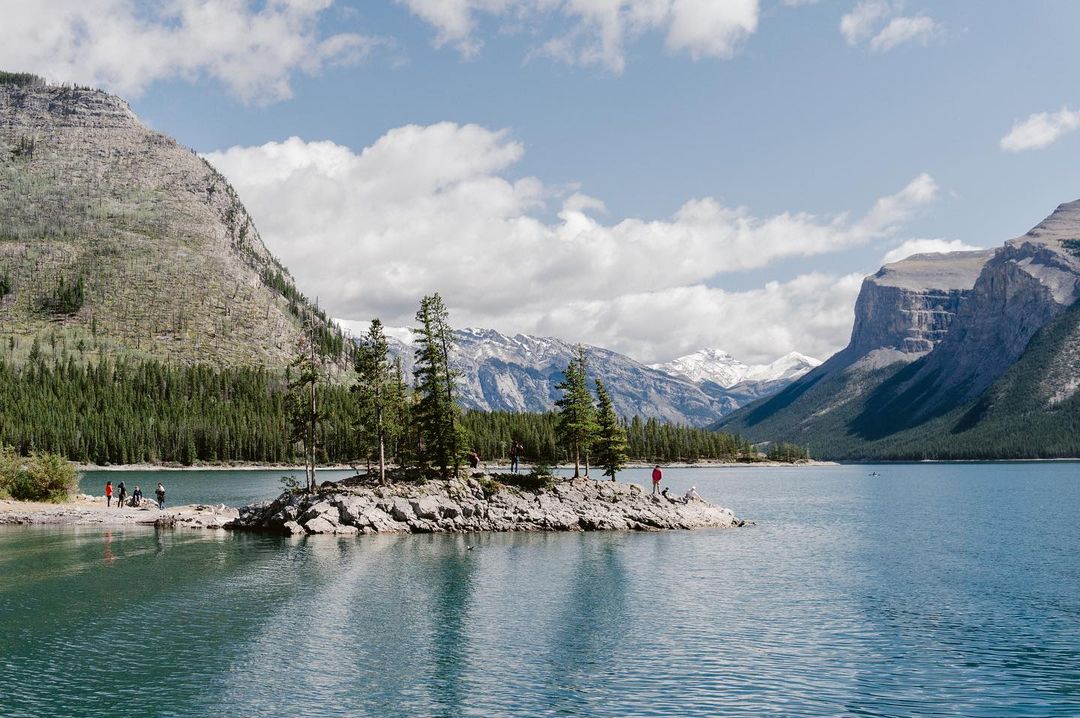 The pristine wilderness of Banff's marvelous lakes is so tempting for an idle day. The moment you step out into any of these lakes, you'll enter another world full of resplendent beauty, scenic overlooks, rich wildlife, and a striking alpine feel that makes you forget the hustle you're having back home.
Lake-hopping is a norm here with the height coming from the cobalt-colored appearance that makes some of the most soul-stirring scenes on earth. Set out on a canoe, kayak, get on a hike, go fishing, or simply rest your legs on a boulder soaking up the scenery – you name it!
Banff is one of the few places on earth with a huge medley of brilliant natural lakes and untamed surroundings. So check out this curated list of Banff's most visited and lesser-known lakes to pick your favorite hideout!
COMPLETE YOUR LAKE-HOPPING EXPERIENCE WITH THIS GUIDED HALF-DAY TOUR!
4. Lay Back for a Few Hours at Banff Upper Hot Springs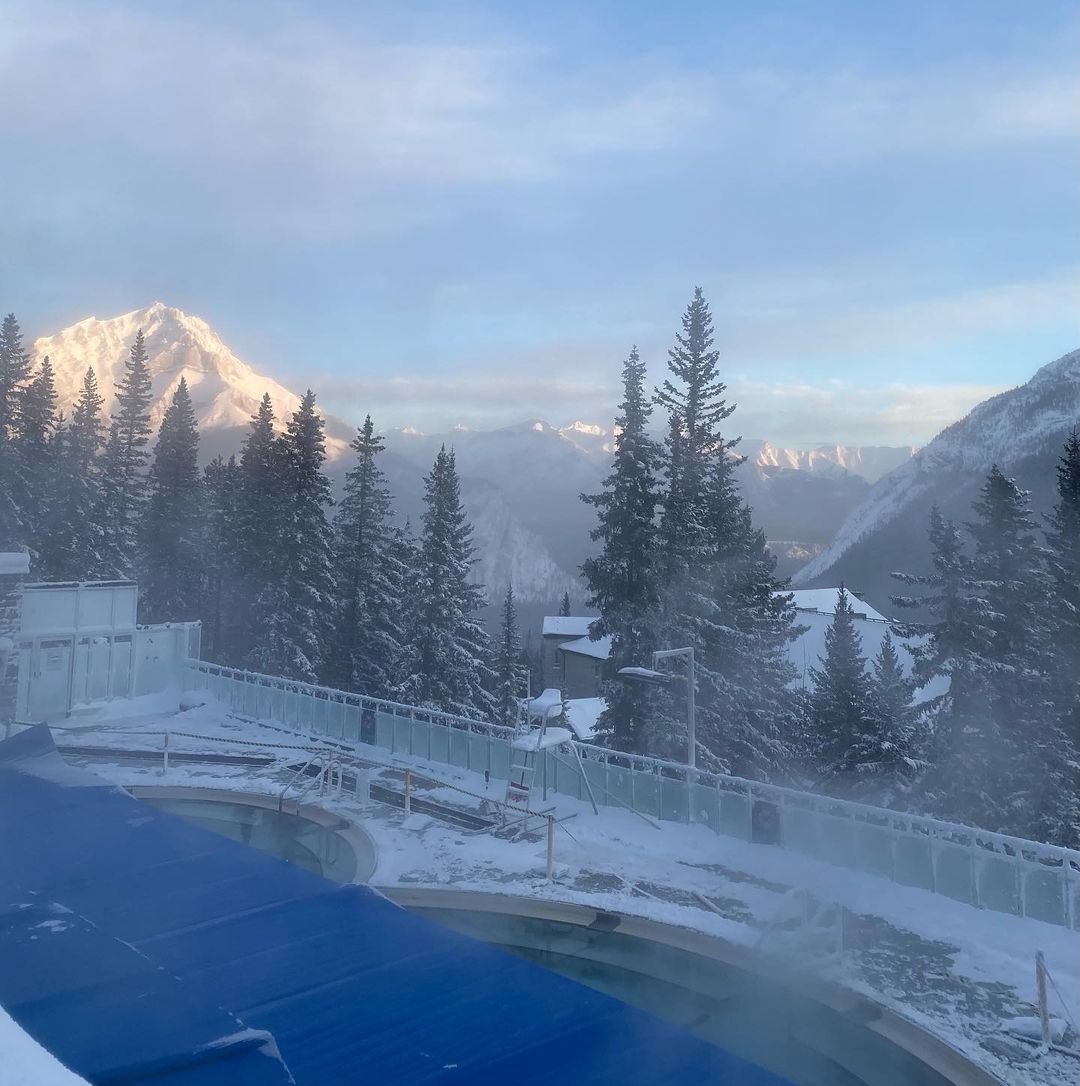 Banff Upper Hot Springs is a hot plunge pool at 1585 meters of elevation swathed by the majestic Rundle Mountain. Dubbed as the highest operating hot spring in all of Canada, Banff Upper Hot Springs is a great place to ease your muscles after a long day on the ski slopes or the busy streets in town.
You don't need to wait until winter comes to visit Banff Upper Hot Springs. This is a year-round destination with the temperature hovering by season between 37°C and 40°C. With a wealth of amenities and facilities, you can spend a couple of hours soaking in the pool with a view of Rundle Mountain, grab a bite for a snack break at Upper Hot Springs Café up the bathhouse, go picnicking on the deck, or visit the Cave and Basin National Historic Site for one low price by purchasing a Thermal Waters Pass.
Hours of Operation: Daily 10 am to 6 pm (last entry is 5 pm).
Admission Rate:
| | | | |
| --- | --- | --- | --- |
| | Single Entry | Group Rate | Book of 10 Tickets |
| Adult (18-64) | $9.25 | $8.25 | $82.5 |
| Youth (3-17) | $8 | $7 | $70 |
| Child (Under 3) | Free | | $70 |
| Senior (65+) | $8 | $7 | |
| Family* | $29 | | |
| Extra Youth | $5 | | |
Note:
Banff Upper Hot Springs operates on a first come, first served basis.
Reservations are neither required nor available.
Hours are subject to change.
The family rate is available in any of the following combinations of four family members entering the hot springs (Two adults and two youth; One adult and three youth; Two seniors and two youths; One senior, one adult and two youths; Four youth (siblings)).
Youth 13 and under must be accompanied by a guardian 18 or older when visiting Banff Upper Hot Springs.
Address: 1 Mountain Ave, Banff AB T1L 1K2
5. Explore the Cave and Basin National Historic Site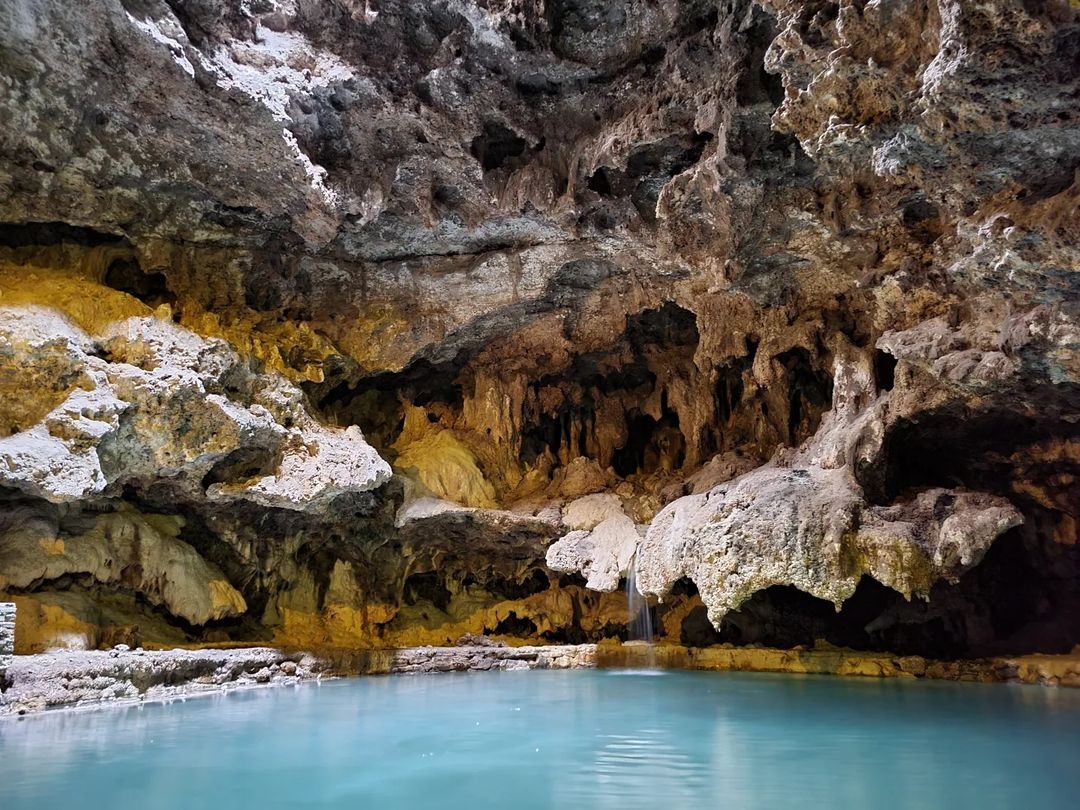 A 45-minute guided tour deep into the cave and the burbling water coming out from the thermal springs gives you an intimate interaction with Banff's history. Meandering along the dimly-lit walkway and seeing all those illustrations about how the railway workers discovered the thermal springs back in 1883 is a soul-stirring journey.
The Cave and Basin National Historic Site is considered the birthplace of Canada's national parks. You'll get to learn and see how the hot water seeps from the rocks, smell the minerals, take on the trails, and enjoy a scenic boardwalk stroll to see the cave vent, springs, and pools filled with pink bacteria, and algae.
Hours of Operation:
| | |
| --- | --- |
| Date | Hours |
| May 15 – October 15 | Open daily: 9:30 a.m. to 5 p.m. |
| October 16 – May 14 | Wednesday to Sunday, and Holiday Mondays: 11 a.m. to 5 p.m. |
| December 25 | Closed |
Daily Admission Rate:
| | |
| --- | --- |
| Adult | $8.50 |
| Senior | $7.00 |
| Youth | free |
| Commercial Group, per person | $7.00 |
Address: 311 Cave Ave, Banff, AB T1L 1K2
6. Get your Friends to High Rollers Bowling Alley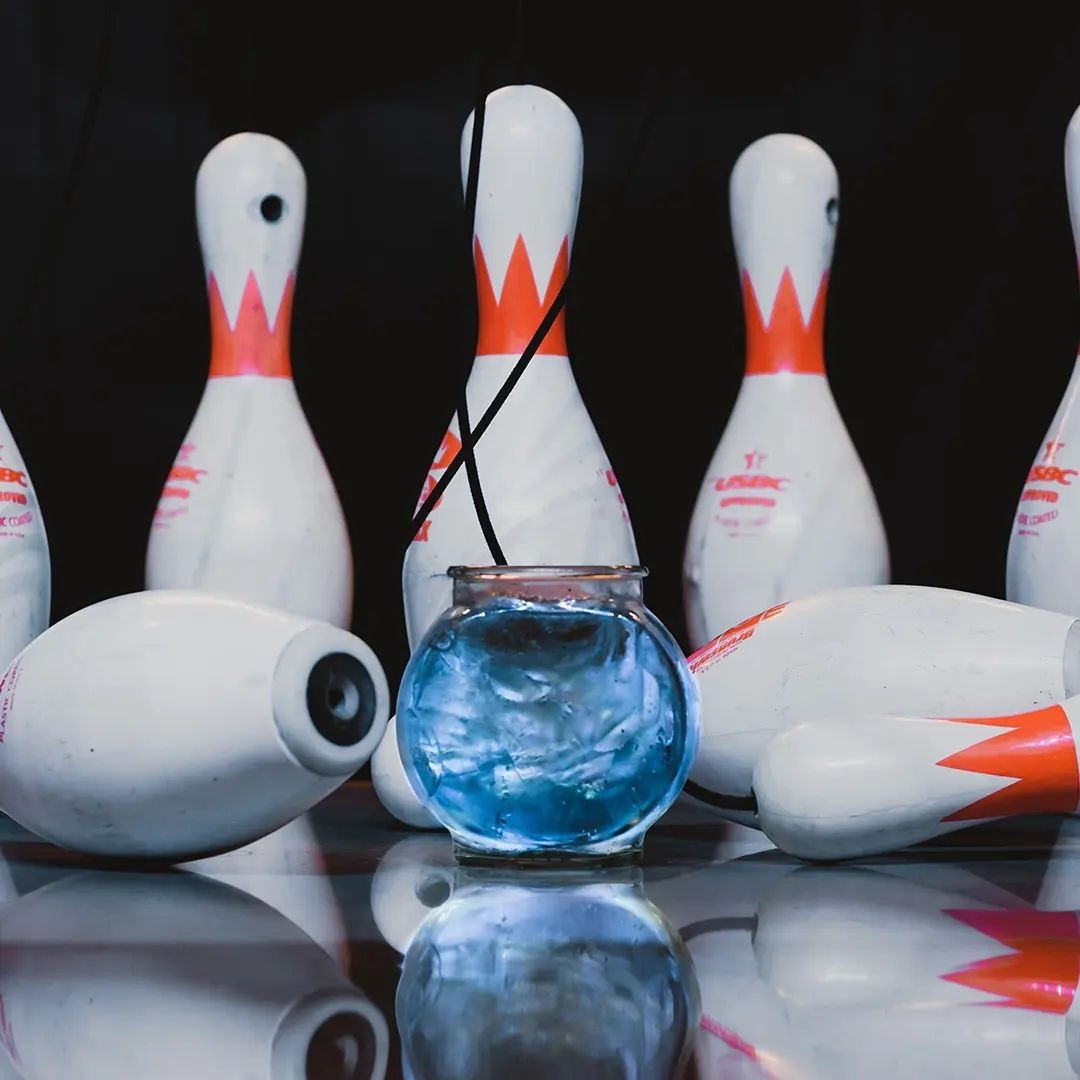 Hitting a bowling alley, playing at the pool table, and indulging in some good pins sound like a perfect combo! It's time to bring your friends to High Rollers, where the locals of Banff like to spend a cheerful, stress-free night with a good laugh.
High Rollers is all about pins, pints, beers, and pizza. What else can you ask for to call it a day? Their big ole beer hall in a chic setting has been taking the town by storm. Right next to it is a series of six ten-pin bowling lanes to engage in a friendly battle after devouring that New York-style pizza. Call ahead and book your slot early as High Rollers is gonna fill up quickly!
Bowling rates:
| | |
| --- | --- |
| Sunday – Friday | $49/lane/hr |
| Saturday | $55/lane/hr |
| Bowling shoes | $5.99/pp |
| Socks are mandatory can be purchased on site | $2.50 |
Notes:
Online bookings are non-refundable.
You are encouraged to book a table for food and drinks before or after your bowling reservation.
Address: 110 Banff Ave, Banff, AB T1L 1A4.
Website | Facebook | Instagram
7. Spend a Classic Day with a High Tea at Banff Springs Hotel
Flaky Victorian scones topped with house-made preserves are paired with Wolfs Head Cold Smoked Salmon and Pistachio Passion to give you the most classic afternoon ever!
Enjoy that vintage setting with a set of traditional high tea or celebrate that regional feel with a Canadian high tea set. Kids twelve and under are welcomed to join Banff Springs' Junior Set that features Flora's Berry Garden tea and lots of cupcakes waiting on the table.
Their Lot 35 tea selection is some of the most brilliant tea collections we've ever seen. Order a pot of Madame Butterfly to feel that smooth and ethereal jasmine or Imperial Breakfast blend if you're looking for a Burgundy depth and malt highlights!
Address: 405 Spray Ave, Banff, AB T1L 1J4.
Website | Facebook | Instagram
8. Stay Put for a Movie at Lux Cinema Banff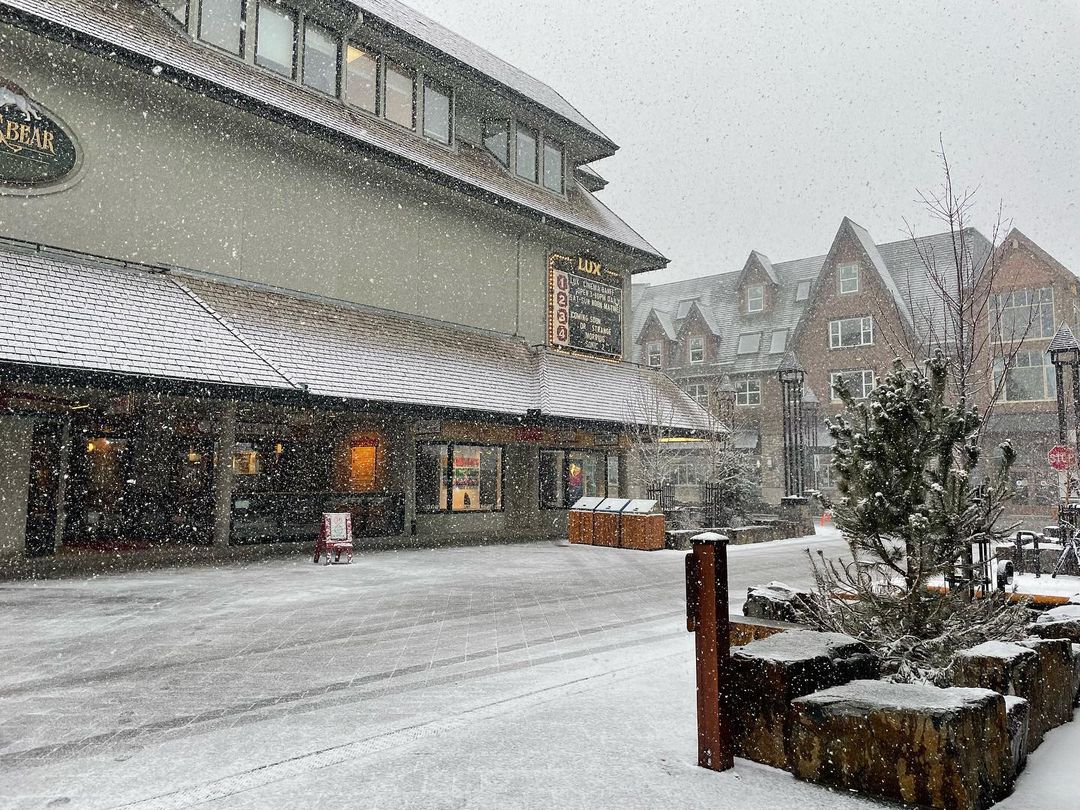 You know you're in the mountains and the weather can be unpredictable sometimes. Drizzling and sprinkling should not deter you from going outside. But when it's absolutely pouring and you don't want to get locked in four walls of the hotel, head out to Lux Cinema and check out what's on the screen!
Plan a fun and lazy day watching your favorite show with that hot flavorful caramel popcorn. Even if it's not raining, you can still stop by Lux to catch up on a movie after a long day hiking and traveling in the mountains.
Address: 229 Bear St, Banff, AB T1L 1H8.
Website | Facebook | Instagram
9. Ride the Banff Gondola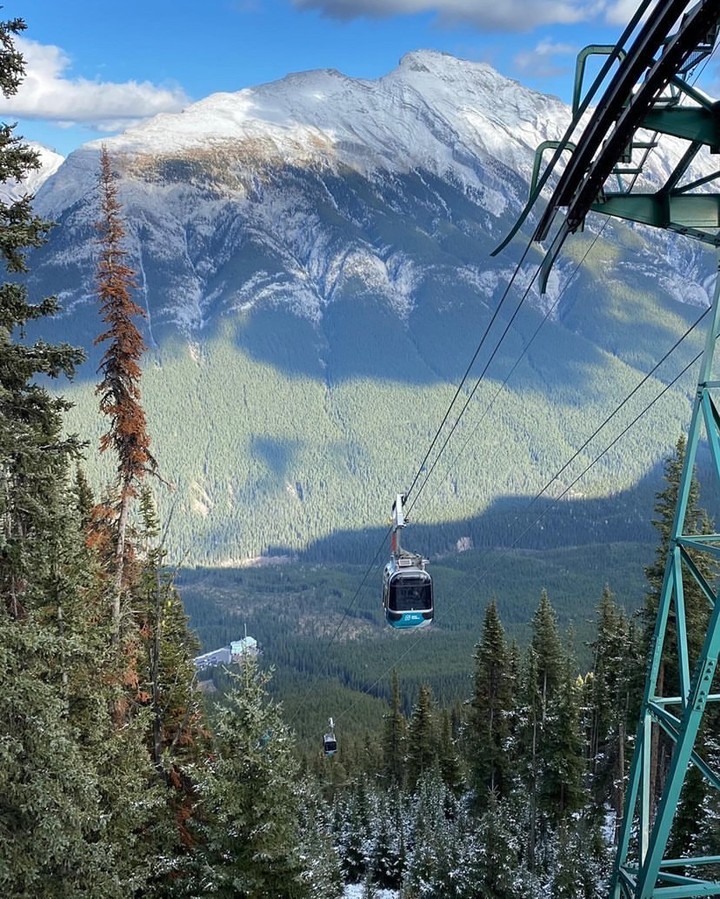 The Banff Gondola is there year-round if you're unable to hike. The sweeping wraparound vista underneath is beyond imagination as you get to marvel at the cloud-clad peaks reflected with sunlight.
Each cabin accommodates four people and the ride is only eight minutes. As you get to the top of Sulphur Mountain, don't forget to explore the interactive Above Banff Interpretive Center to learn about the early explorers, wildlife, and local area.
They also build an extensive network of the boardwalk so you can explore the mountain on a hike, see the Cosmic Ray Station, or wind down at one of the mountaintop cafés and restaurants.
Address: 100 Mountain Ave, Banff, AB T1L 1B2.
PURCHASE BANFF GONDOLA ADMISSION TICKETS HERE!
10. Ride the Lake Louise Gondola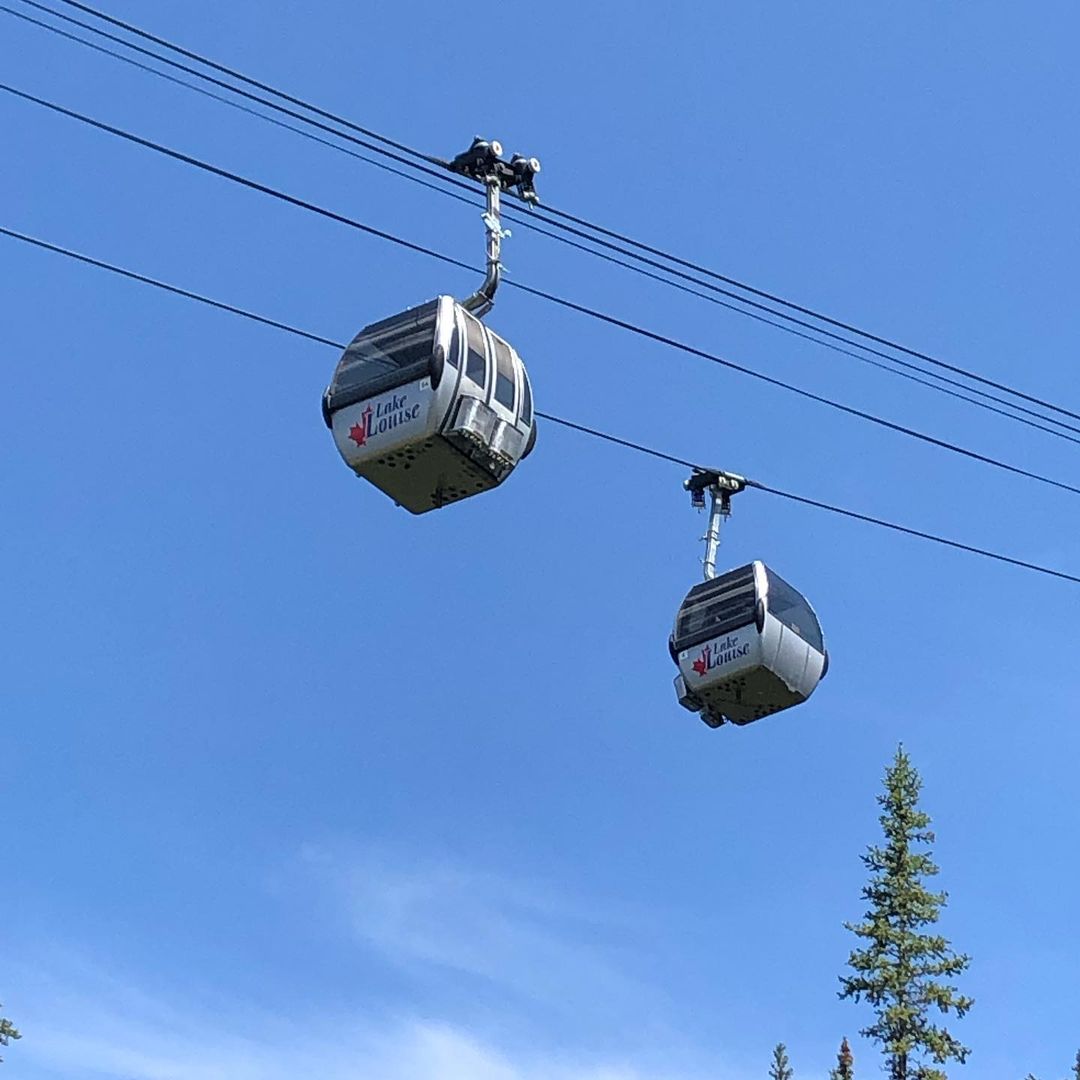 Nothing can outrival the fine charm of Lake Louise's surrounding nature when you engulf its sweeping wraparound scenery with a bird's eye view. This short 14-minute ride will get you closer to the local wildlife and the famous Lake Louise sandwiched between the trees and the Victoria Glacier.
As you make your way to the top of the mountain, enjoy a lunch with a view from the patio of Whitehorn Bistro. Don't forget the Ride & Dine Upgrade ticket if you're looking for a gourmet dining experience without hurting your budget.
And those with a winter ski pass can get some savings by showing the pass and ID at the ticket counter in the Lodge of Ten Peaks in summer.
There's one thing you need to keep in mind though! Only head up there when the air is crisp and sunny since that's the only thing that promises you the best vista when you're hanging up high!
Address: 1 Whitehorn Rd, Lake Louise, AB T0L 1E0.
PURCHASE GONDOLA ADMISSION TICKETS HERE!
11. Soak in View of Mount Rundle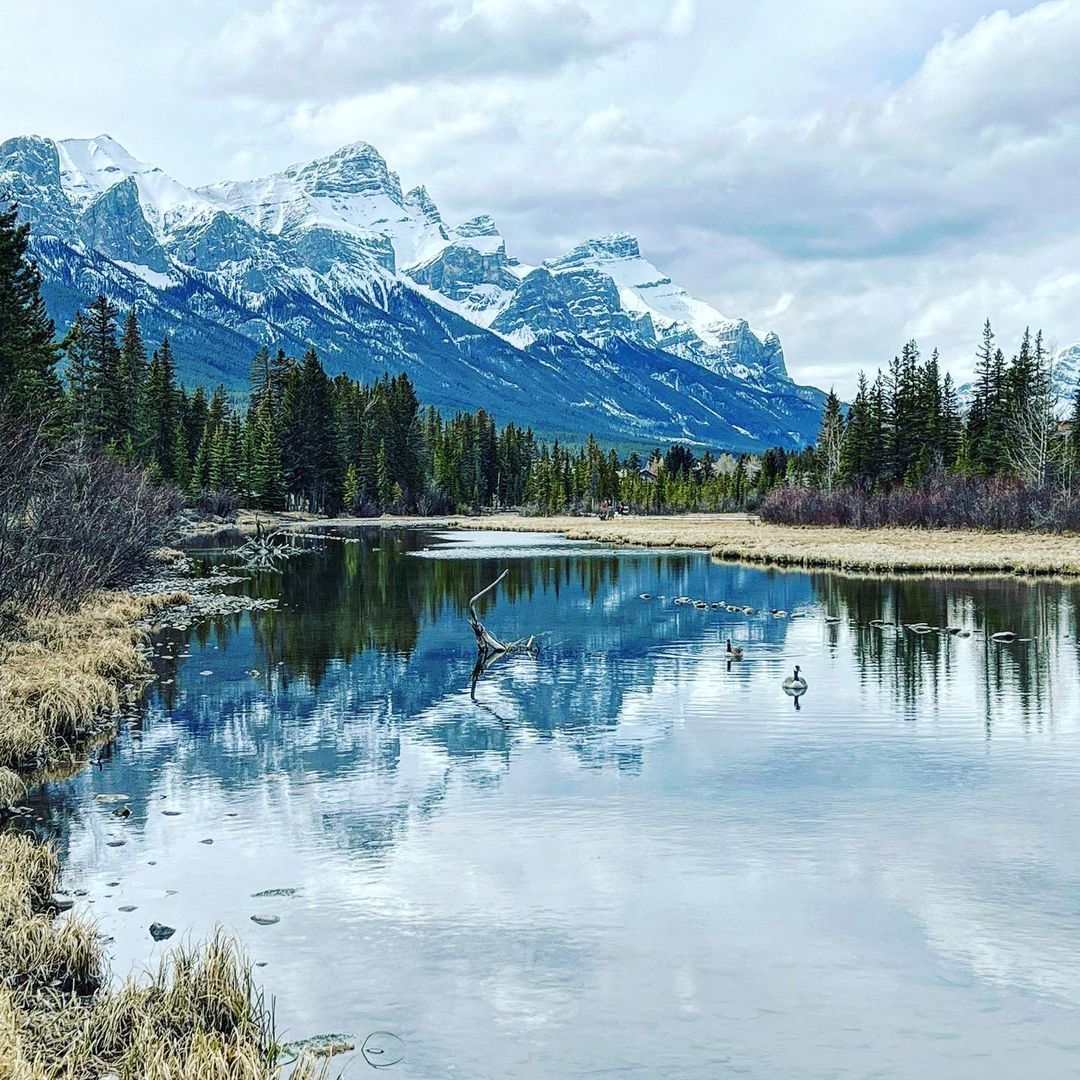 The wedge-shaped peak of Mt. Rundle is one of the heights you come across when visiting the south of Banff.
Most people will climb Rundle by taking on a hike. However, this 15-kilometer heavily trafficked out and back trail is not the first thing beginners want to take on. It's a steep trail with lots of loose scree on the final ascent to the summit and preferred by avid hikers with strong hiking skills.
The view from the top of the mountain is second to none. If you come over during sunset, it's such a rewarding scene to look at, especially in fall when the colors pop out even more. Don't forget to pack a light tarp with some food for a picnic later in the day to enjoy the view and recharge before going down!
12. Look for Banff's Wildlife from a Minibus
How exciting it is seeing a furry sleuth galumphing through the underbrush with hundreds of pounds of muscle tucked underneath that shaggy brown fur! Not far from where you stand, a pair of male bighorns are clashing their horns on the meadow when the mountains are watching.
The majestic wildlife of Banff is a nature documentary that makes everyone of all ages crave a seat inside a minibus, roaming through every twist of the trail to catch a glimpse of the incredible Rockies.
To ensure your sighting chance of those creatures, head out after sunrise or before sunset! Elk and deer usually gather behind the loop around the Banff Springs Golf Course, while bears roam freely along the scenic Bow Valley Parkway. If you don't want to drive that far by yourself, sign up for a wildlife and sightseeing minibus tour to discover the natural habitat without any hassle!
BOOK YOUR WILDLIFE SIGHTSEEING TOUR HERE!
13. Enjoy the Town of Banff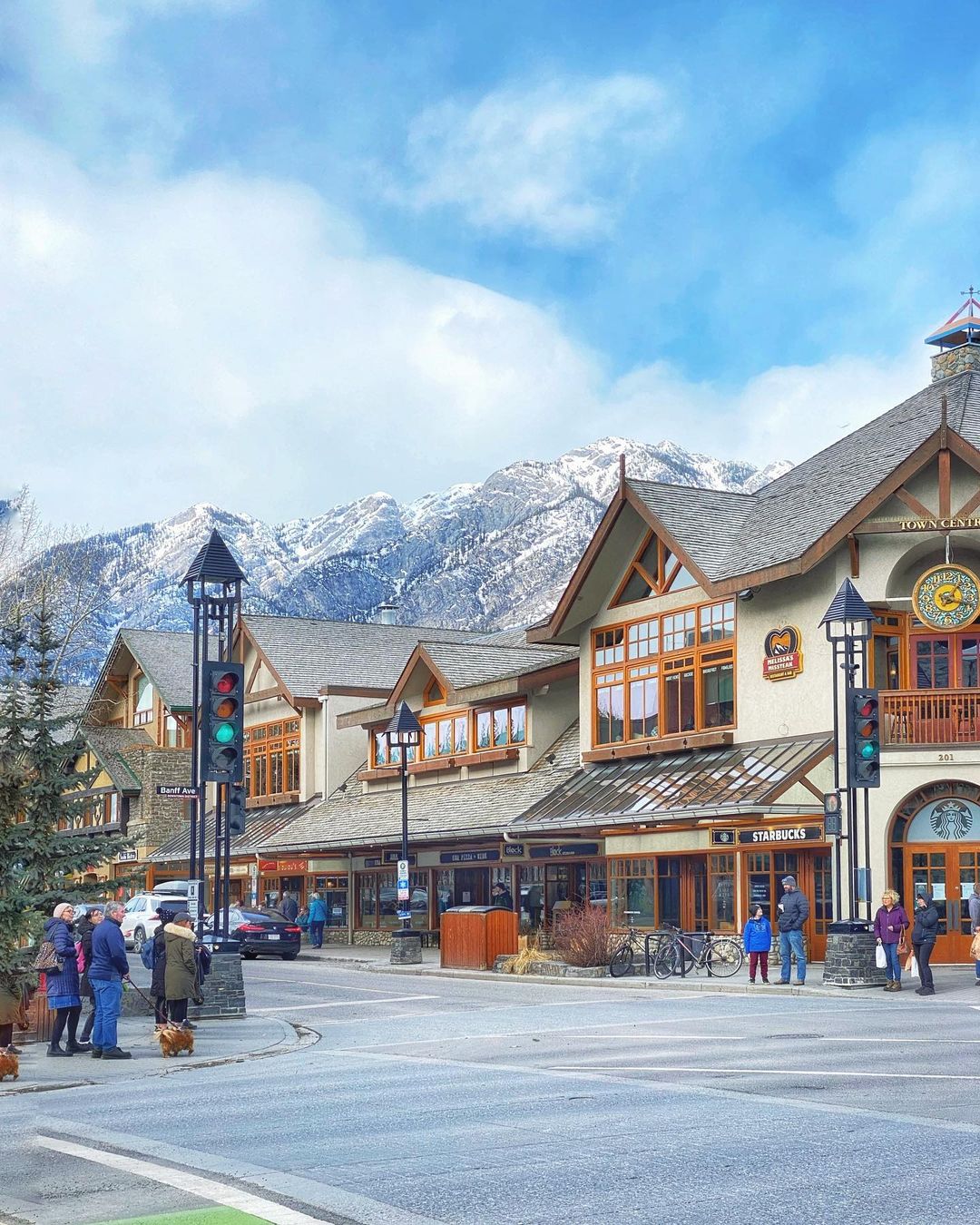 This quaint little town nestled in the heart of the Rockies is filled with food spots, restaurants, bars, and stores with a strong Canadian Spirit. This is one of the best places to spend the nights and keep up with the main happenings.
Banff is able to encapsulate the friendly, unique vibe of an alpine town without the absence of dazzling snow-covered peaks and the rugged mountains. The town is also connected to a mashup of hiking trails that you can complete within a day, or stop by Good Earth Coffeehouse to get some ethically-sourced organic coffee with some baked goods. The town also provides a home-base to a range of museums that showcase an interesting display of cultural and historical artifacts.
WANNA EXPLORE THE TOWN OF BANFF ON AN E-BIKE? BOOK A GUIDED TOUR HERE!
14. Visit Bow Falls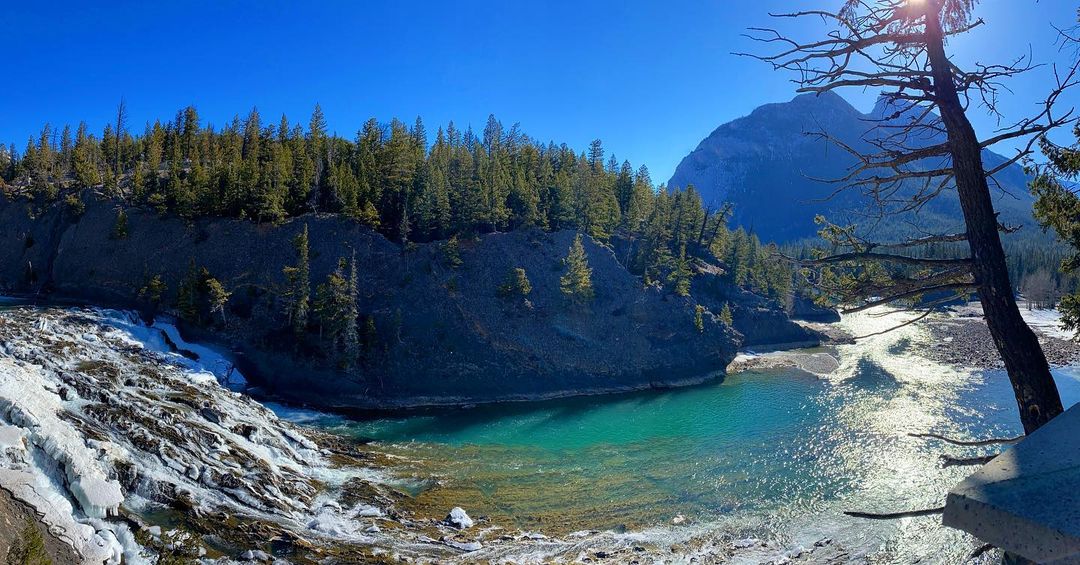 20 minutes walking from the town of Banff, Bow Falls is set on a big river valley eroded by past glaciers. Bow Falls is a shallow but wide waterfall caused by the change of the Bow River.
Visiting the falls allows you to take on a scenic, easy hiking trail with separate sections for pedestrians and cyclists. It runs along the south shore, crossing roaring rapids before climbing up above the Bow Falls. Meander through the forested area and sit back on the benches en-route to rest your core before moving on.
While most visitors prefer to enjoy an up-close view of the Bow Falls from the right bank of the river, try looking for the left bank from the Tunnel Mountain Road for an alternative top-down overlook of the roaring river!
15. Drive the Bow Valley Parkway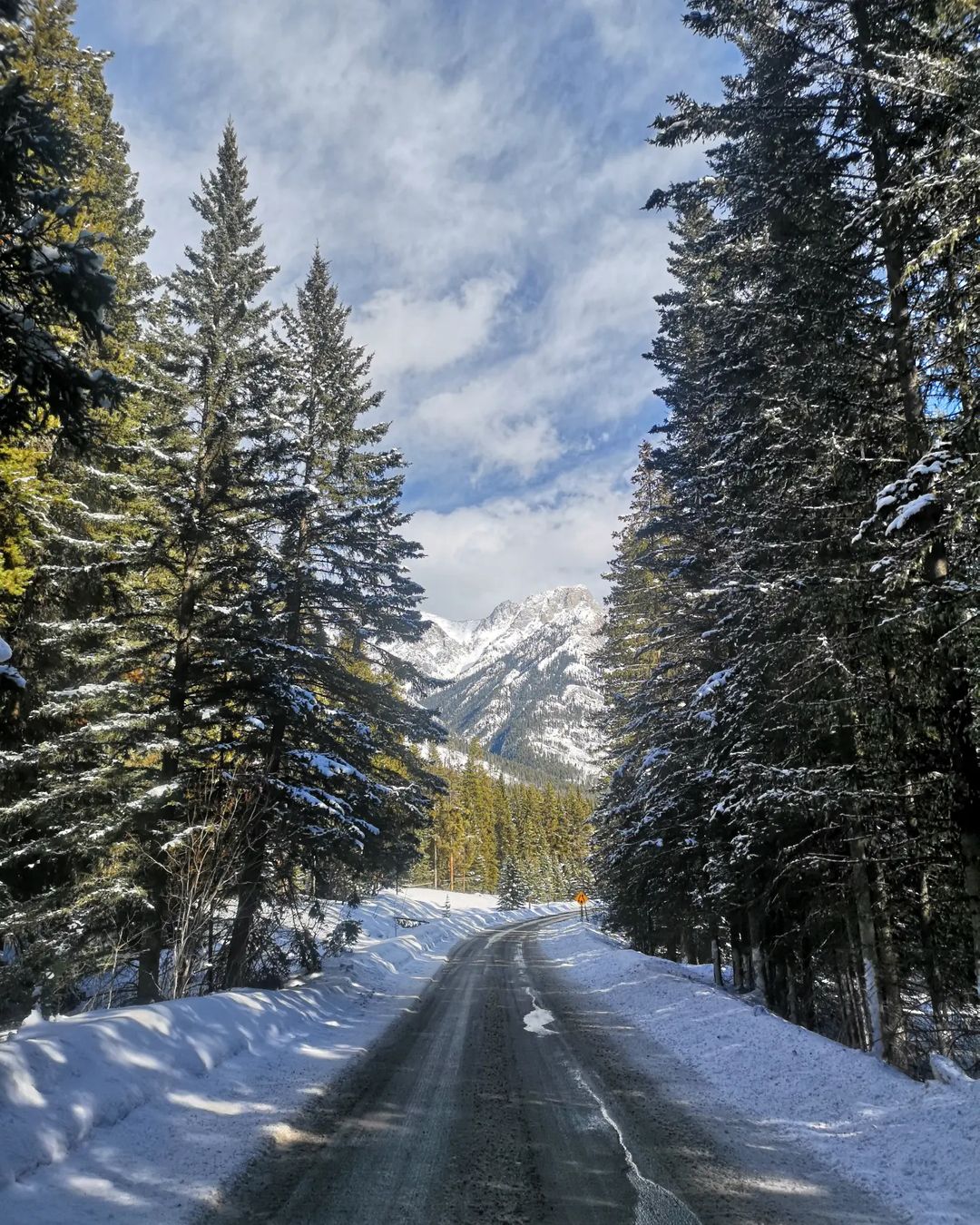 It's hard to describe how gorgeous this parkway is until you actually get in your car and beat the road on your own wheels.
To the locals of Banff, the Bow Valley Parkway is considered as a more scenic, quieter, and less-traveled alternative to the Trans-Canada Highway. It connects Banff to Lake Louise with a stretch of sun-speckled forest wrapping the paved road, tucking stunning roadside pull-offs and incredible views.
The beauty of Bow Valley Parkway comes from the flower-filled meadows, multi-tiered pinnacles of Castle Mountain, Castle Junction, and Storm Mountain Lookout.
16. Find a Scenic Getaway at Morant's Curve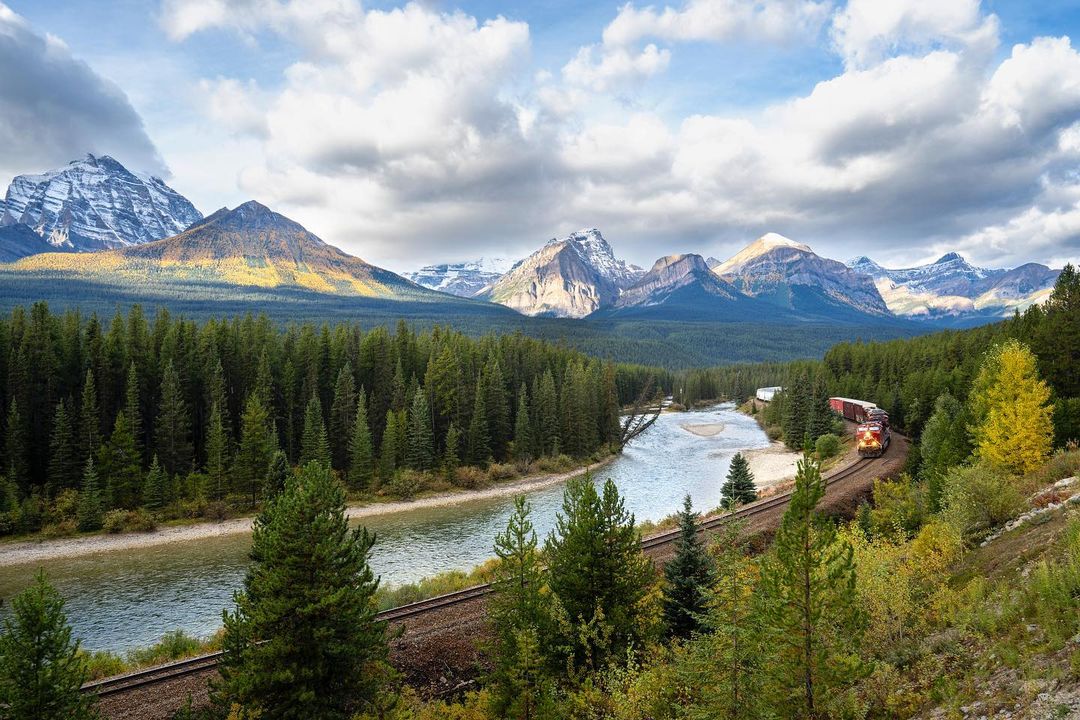 Checking out the scenic viewpoint of Morant's Curve is one of our favorite things to do after visiting Lake Louise. The awe-inspiring view over Mount Fairview and the prominent background of Mount St. Piran, Niblock, Whyte, Saddle, Sheol, and Haddo Peak are also there to amaze.
If you're here for the shot, plan your time strategically and be patient! Hang out by your camera and wait until the train heads west around the tracks under Mount Temple in the morning light!
Typically, trains run every hour but you never know since there's no schedule to keep track of. Stakeout with a hot chocolate to beat frostbite if you happen to venture in winter.
However, our favorite season to see the Morant's Curve is when it's not snowing. During the rest of the year when the snow has melted, you can see the green forest, high blue sky, fiery sunlight reflected on the clouds, and the red wagons which make it more exciting to look at!
17. Soar in the Air on a Helicopter Tour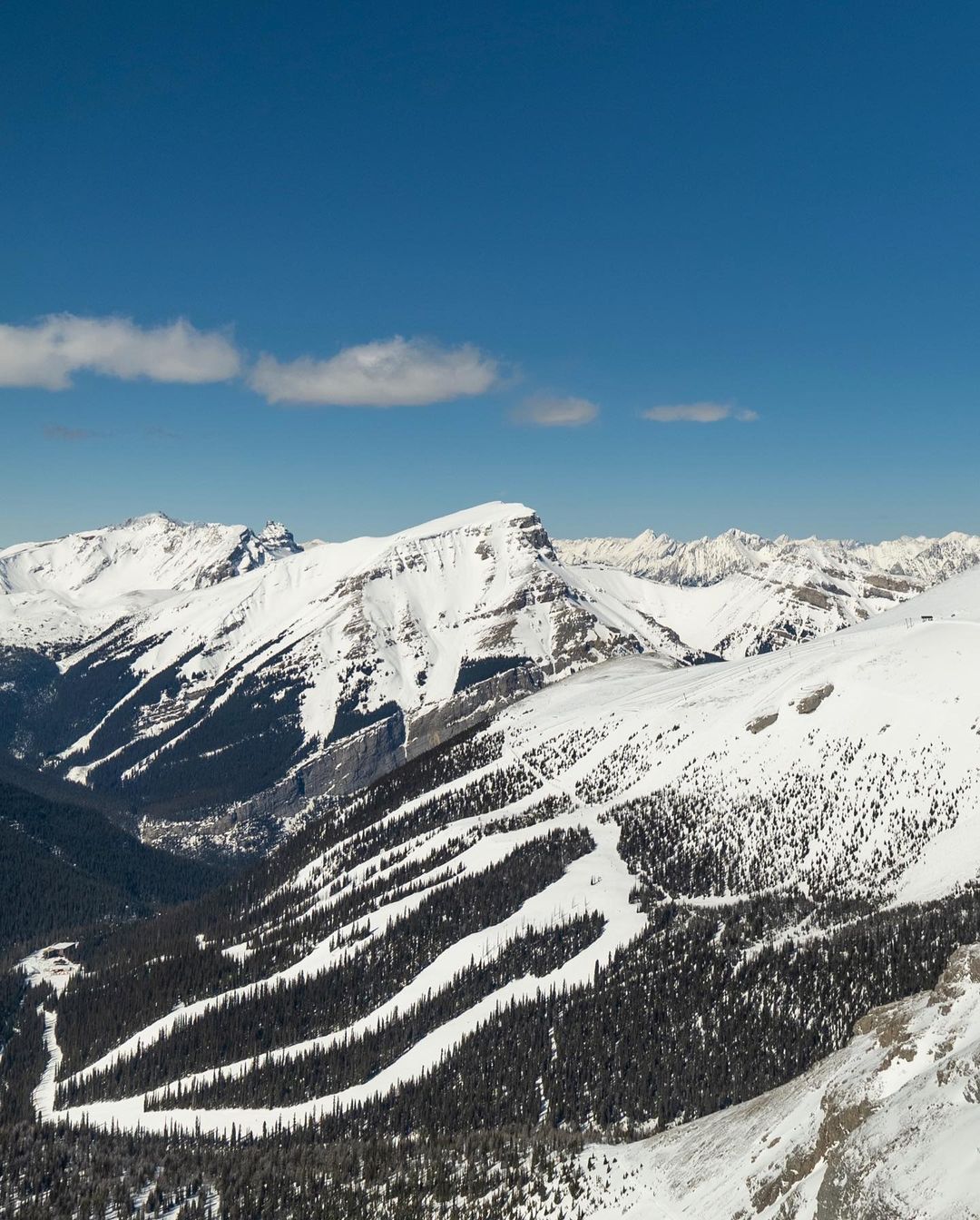 Only having a day or two to spend in Banff? Well, a helicopter tour to engulf the entire Rockies within 30 to 45 minutes is the best resort that you can do any time of the year.
There are many packages to choose from depending on how much you want to see, from Banff to Canmore or the Three Sisters and the Marvel Pass.
Helicopter tours in Banff are nowhere close to a budget experience. However, it rewards you with the awe-inspiring feeling with those huge colossal peaks.
BOOK YOUR HELICOPTER RIDE HERE!
18. Admire the Saskatchewan Crossing and Wait for the Coming Train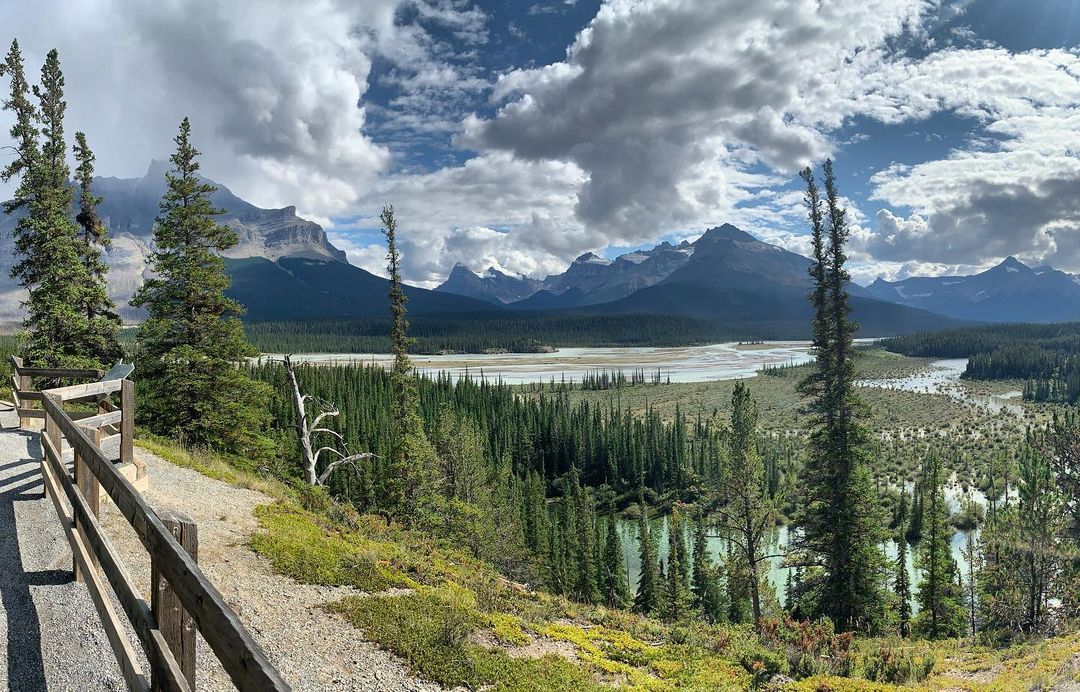 If you're looking for a scenic offshoot to soak in the peaceful view without sharing the space with other tourists, drive further afield from the town of Banff for an hour to reach the Saskatchewan Crossing!
This quaint and striking river crossing is located north of Banff National Park. Most people usually overlook or know very little about this place, and chances are you'll have the entire vista to yourself.
The viewpoint is accessible via a normal trail. Some adventurous travelers will snitch on another well-worn, packed dirt trail that goes off the normal path! If you keep following this less-beaten trail, the view is surely more stunning, where it opens out to a far-flung powder-blue river.
19. Marvel Panther Falls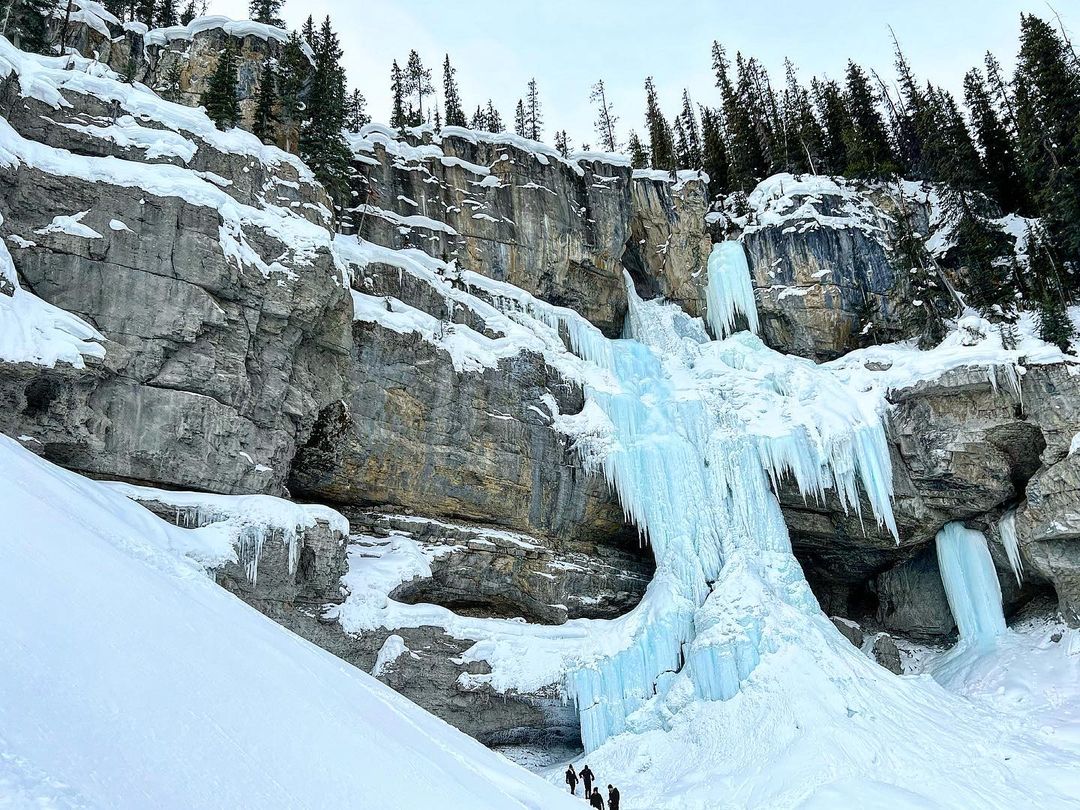 This towering waterfall is another great spot just right under the Icefields Parkway for hidden gem collectors. Despite how well-known Icefields Parkway is, Panther Falls is completely off the radar of Banff visitors. Getting to the falls requires a little effort from a tiny hike. Get off from one of the pull-offs of the parkway, keep following from the Icefields Parkway viewpoint for about 30 meters until you find another pull-off. In the distance. This is where the Bridal Veil Falls is located before it opens out to Panther Falls after a small hike.
20. Check out the Banff Hoodoos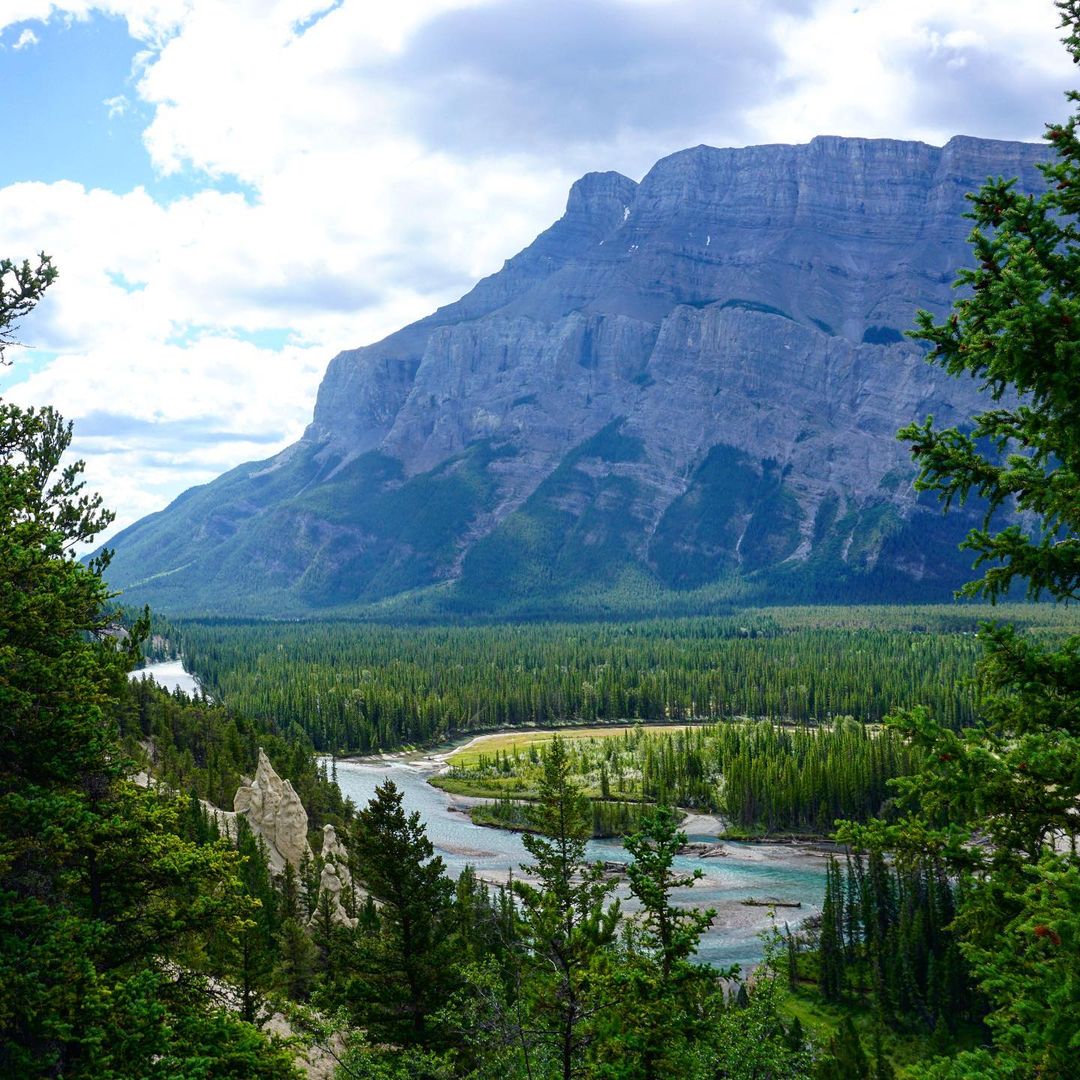 "Hoodoos" is how North Americans call those giant, quirky rock formations piercing from the sloping earth. Those giant rocky spires are widely dotted throughout the Banff National Park. Every single formation is created with a soft rock inside wrapped around by harder earth to protect it from erosion by weather. This protective coating is essential for creating what is known as hoodoos.
There's a lovely scenic trail leading you to Banff Hoodoos where you pass through beautiful mountains, rivers, and wide-open valleys. The trail is relatively easy, running along the western shoreline of the Bow River, and caps off at the Surprise Corner Viewpoint.
21. Overlook the 1888 Fairmont Banff Springs Hotel and Sulphur Mountain from Surprise Corner Viewpoint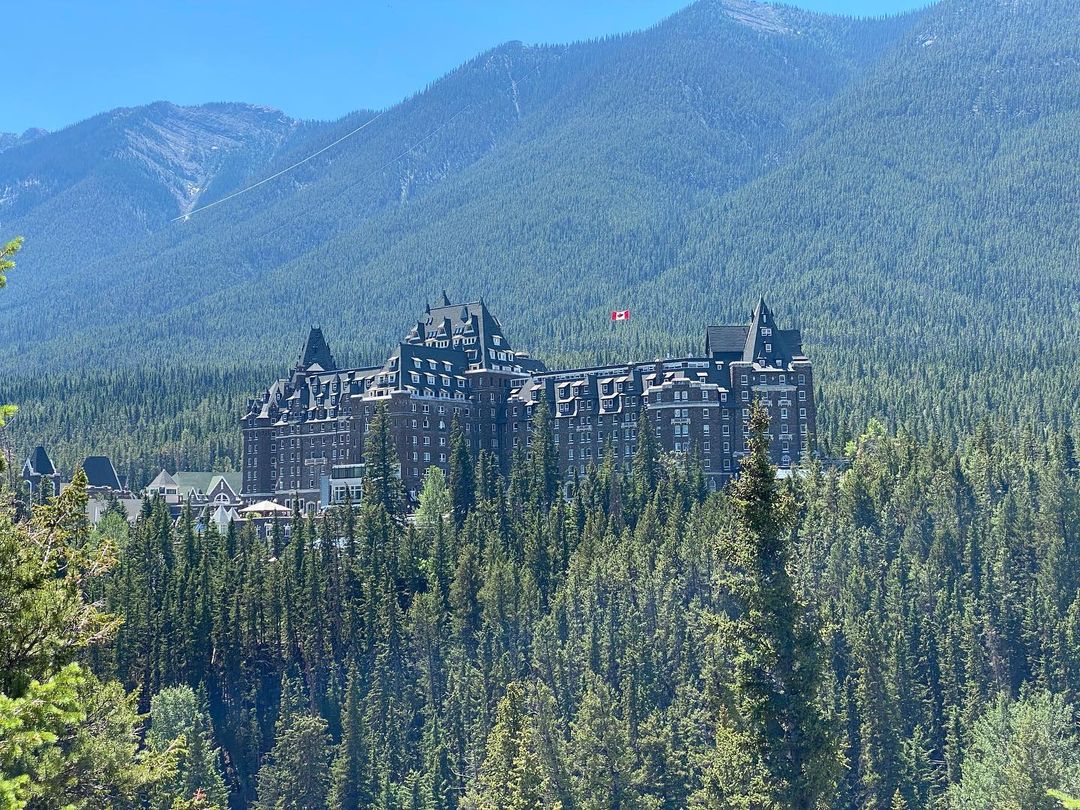 If hunting for hidden distinctive viewpoints is where your heart is, we're sure you'll love the Surprise Corner viewpoint as much as we do! It sits high above the Bow Falls off of Tunnel Mountain Road. Reaching the viewpoint requires as little effort as possible. You can get there by taking the Hoodoos Trail, or start from Beaver Street Parking Lot and keep walking until you finish a flight of stairs that finish at an elevated platform. From the platform, you have an amazing view above the trees of the Banff Springs Hotel and the Spray Valley. Surprise Corner Viewpoint is brilliant any time of the year, with the most magnificent appearing showing up in winter after a fresh snowfall when the trees have a dusting of snow.
22. Join A Knowledgeable Guide for A Summer or Winter Medicine Walk with Mahikan Trails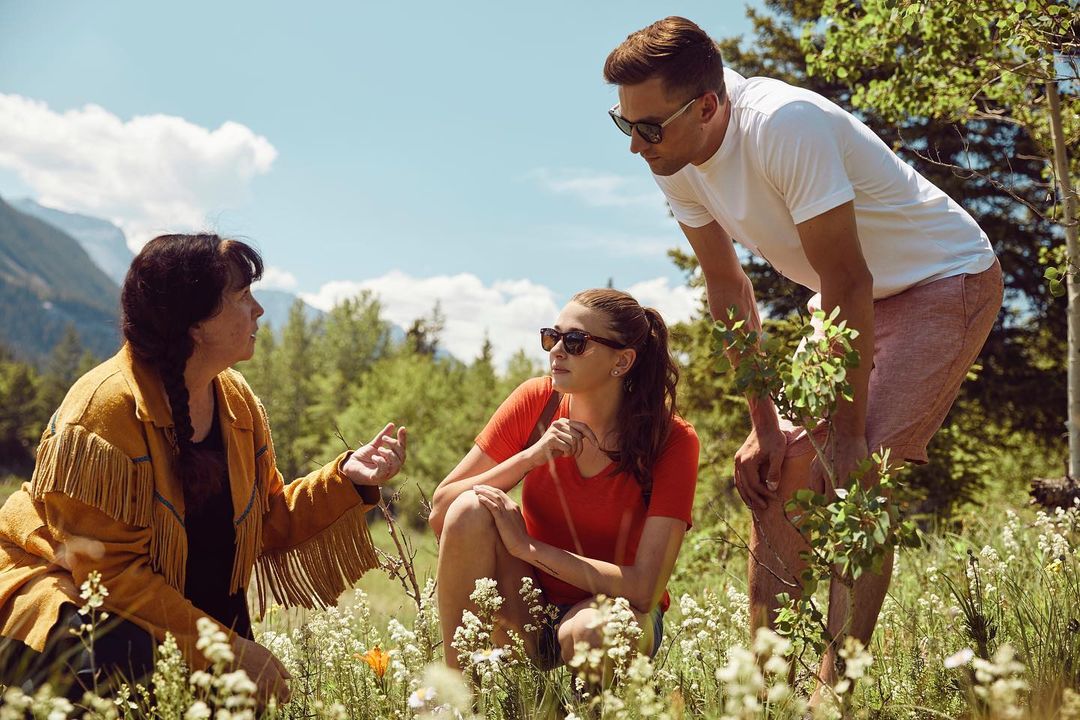 More than an eye-opening experience, a medicine walk with Mahikan Trails boosts your knowledge about survival tips to a whole new level. Imagine having a living biography book coming with you and pointing fingers at any plant around the forest to name exactly what it is and how it's used to make something crucial to survival!
If you're likely to spend a lot of time in the forest or simply looking to learn more about the nature around you, join this two-hour walk and explore the fascinating history of Cascade Ponds in Banff National Park. Mahikan Trails's medicine walk takes place year-round, even in the winter conditions (you only need to layer up to beat the cold!).
Address: 82 Grotto Way, Canmore, AB T1W 1J9.
Website | Facebook | Instagram
How Many Days Should You Spend in Banff & Best Airbnbs to Stay
Five days are enough to cover the best of Banff. This is a place to return, so you don't need to tuck everything into one single trip. Some places are more beautiful in summer while some others are better when it snows.
And of course, here are the best suggestions of stellar Airbnbs in Banff to embrace its natural beauty. Check out our curated list to make a better plan!
The following two tabs change content below.
Latest posts by Noms Magazine (see all)