Downtown Vancouver is the primary business district bounded by Burrard Inlet, False Creek, and Yaletown. Such sprawling and diversity in terms of administration provide this core with a mecca of attractions and recreational possibilities.
Whenever you find yourself sticking to this area on a business or leisure trip but craving a sightseeing trip without commuting further afield, make a bucket list with these ten best attractions in downtown Vancouver!
This article includes affiliate links where we may get a small commission if you use our link. No extra cost is added to you.
1. Vancouver Art Gallery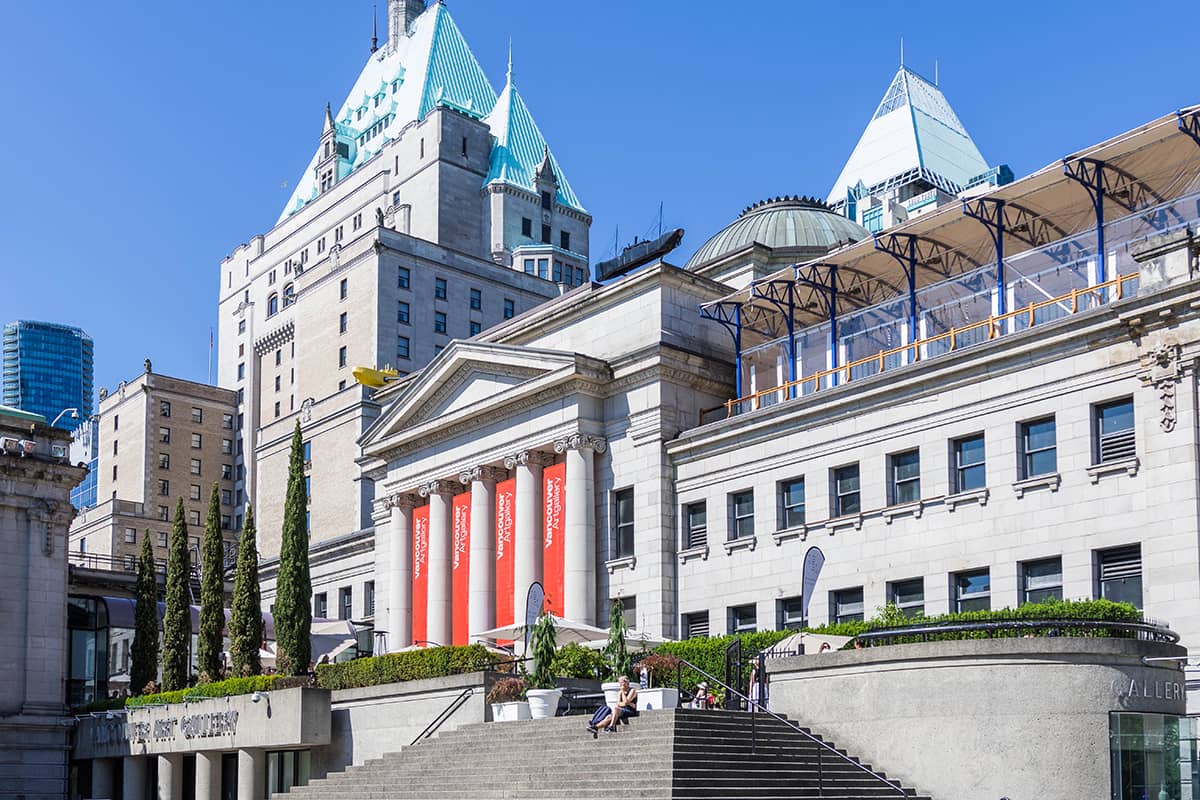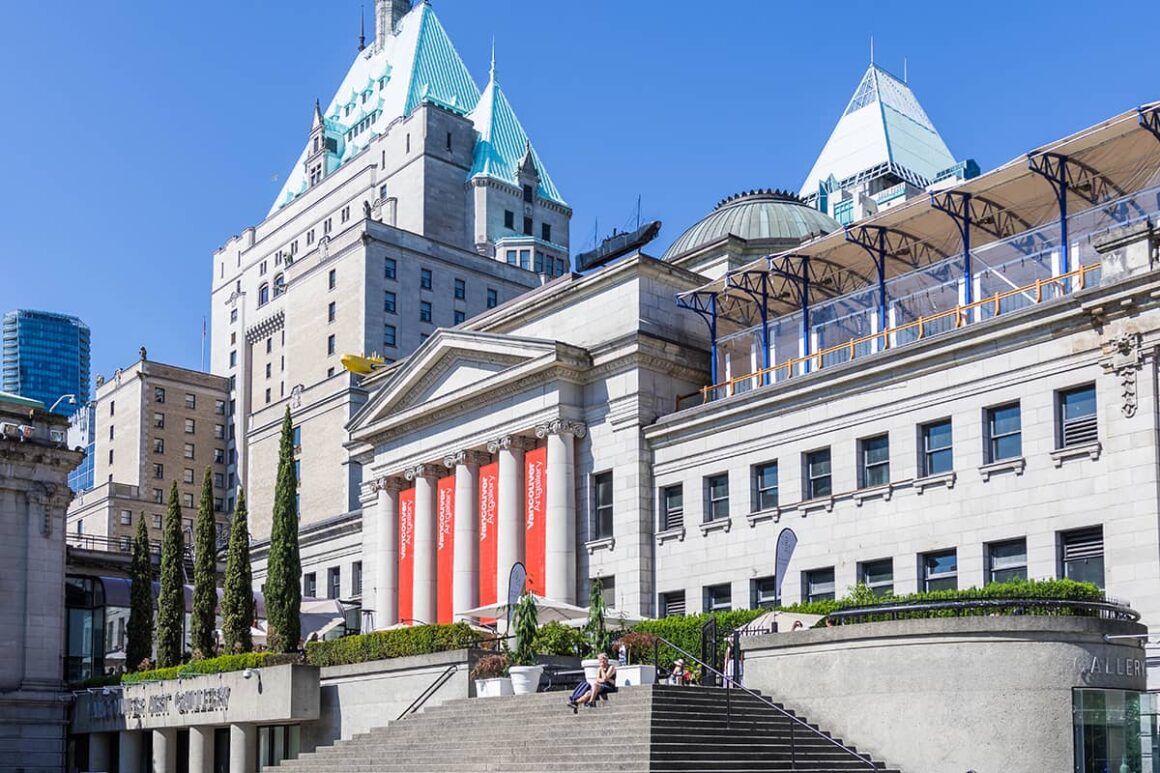 Vancouver Art Gallery is undoubtedly the most sought-after attraction in downtown Vancouver. This leading Canadian art museum has resided within a striking turn-of-the-century landmark building at 750 Hornby street of Vancouver since 1931.
Whenever you're in the mood for seeking some arts to relieve yourself from mental exhaustion, Vancouver Art Gallery is the right place to be! It opens a door to explore British Columbia through art, with an extensive permanent collection and temporary exhibits congregated into an impressive gestalt.
The historical building housing the gallery is a timeless piece of architectural artwork per se. And even if you don't have time to visit the inside of the building, sparing a moment to stop by its façade and contemplate these clear-cut neoclassical elements is totally worth it!
Tip: Entrance is by donation on Tuesday evenings.
Address: 750 Hornby St, Vancouver, BC V6Z 2H7.
Website | Facebook | Instagram
2. Vancouver Public Library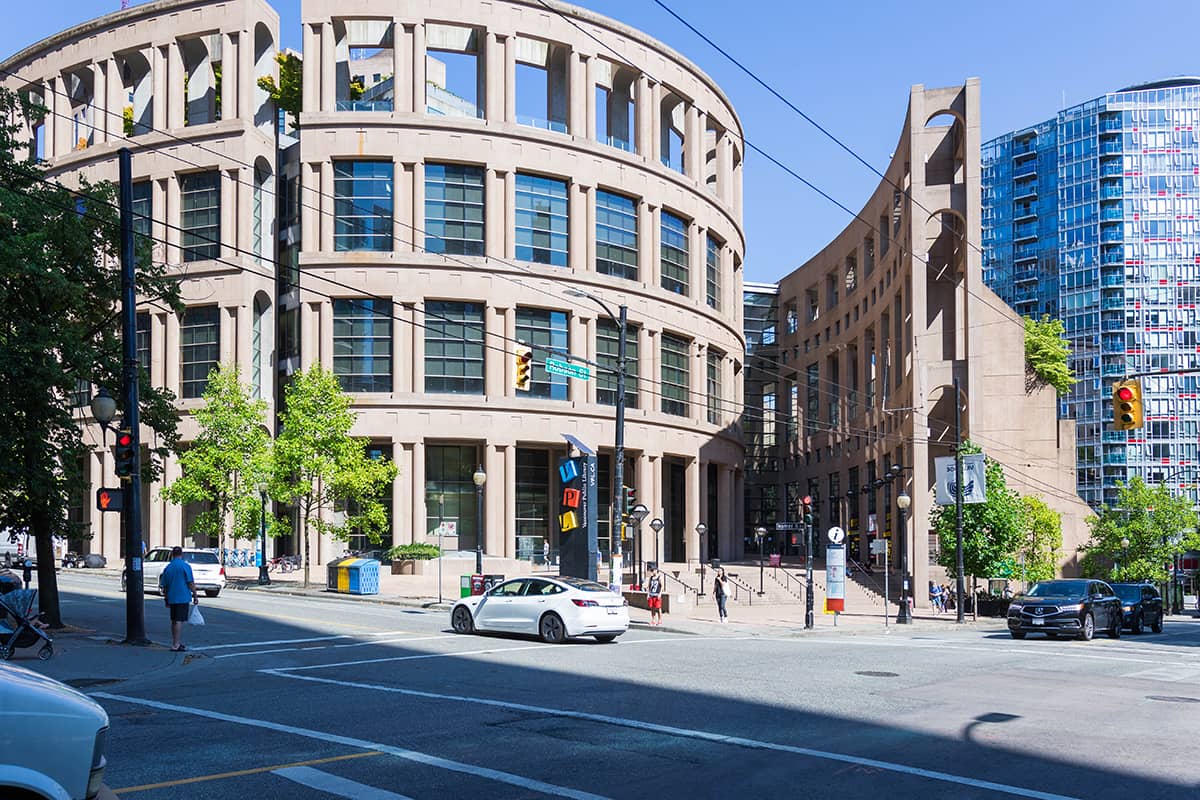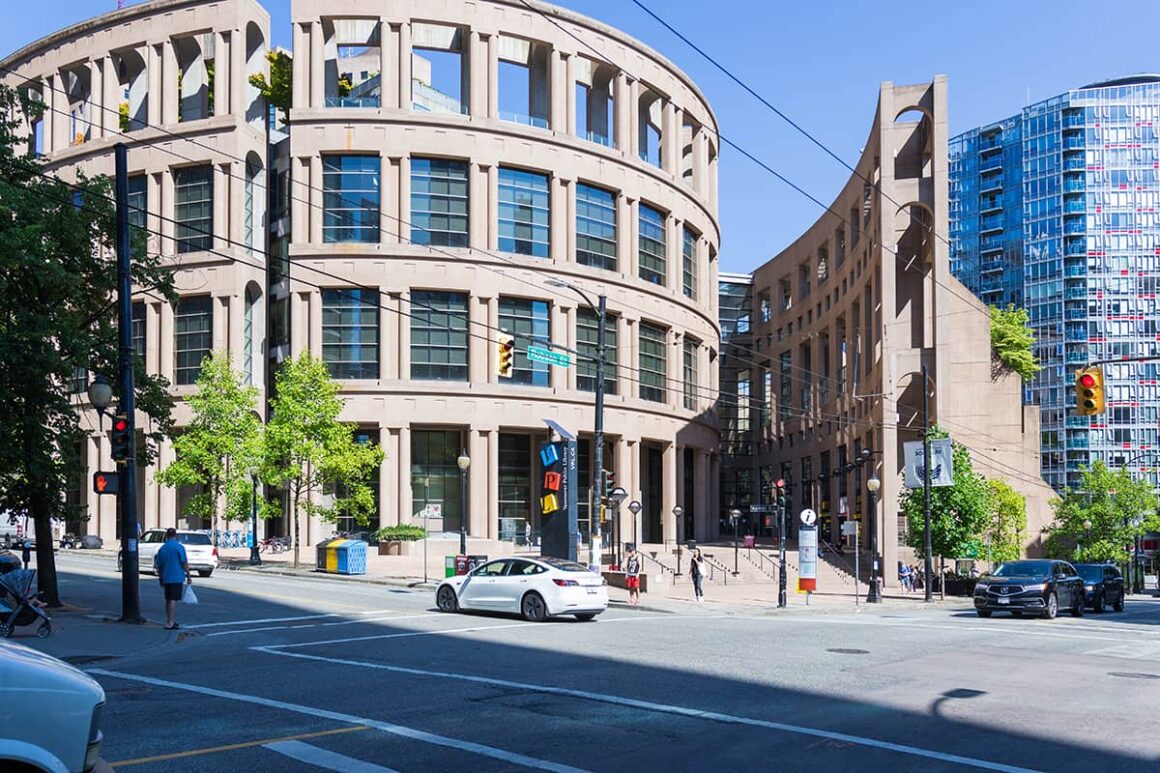 While Vancouver Public Library serves as a beautiful photo op for visitors, this famous attraction in downtown Vancouver is a generous source of entertainment and fosters literacy of all kinds for local residents.
Many of us barely have time to spend all day inside a library, but travelers with a bibliophile soul don't want to overlook this prestigious library!
Boasting seven stories, the building demands attention of all by-passers with its awe-inspiring hallmark of a Coliseum atrium. Millions of books, ebooks, DVDs, Inspiration Lab, and other educational resources spread out different study areas.
Even if you don't feel like reading that day, feel free to check out its hidden rooftop garden to take in the surrounding cityscape and unwind!
Address: 350 W Georgia St, Vancouver, BC V6B 6B1.
Website | Facebook | Instagram
3. Robson Square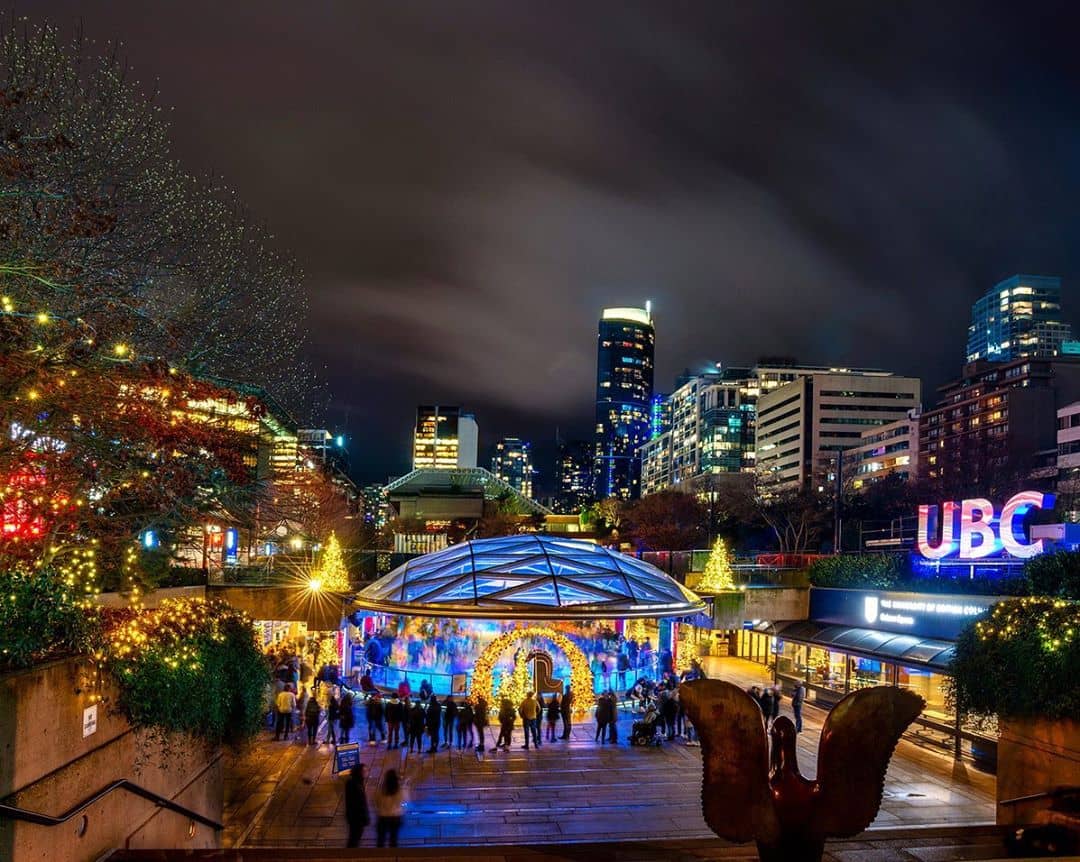 Robson Square is a must-see attraction in downtown Vancouver. Call in an apex of recreational possibilities or a shopping hub! Rain or shine, winter or summer, you will see hordes of people flocking here to indulge in Robson's famous seasonal events.
Probably the most iconic site is the Robson Square Ice Rink, a covered steel-and-glass dome made for ice skating in winter and transformed into a dance floor in summer.
Robson Square is a blissful spot to put a tarp down for an outdoor picnic, snack on delightful street food, or max out your credit card at the haven of Robson Street department stores.
Address: 800 Robson St, Vancouver, BC V6E 1A7.
A rundown of all the best restaurants, cafes, shops, and places to stay in the famous Robson Street area.
4. English Bay Laughing Statues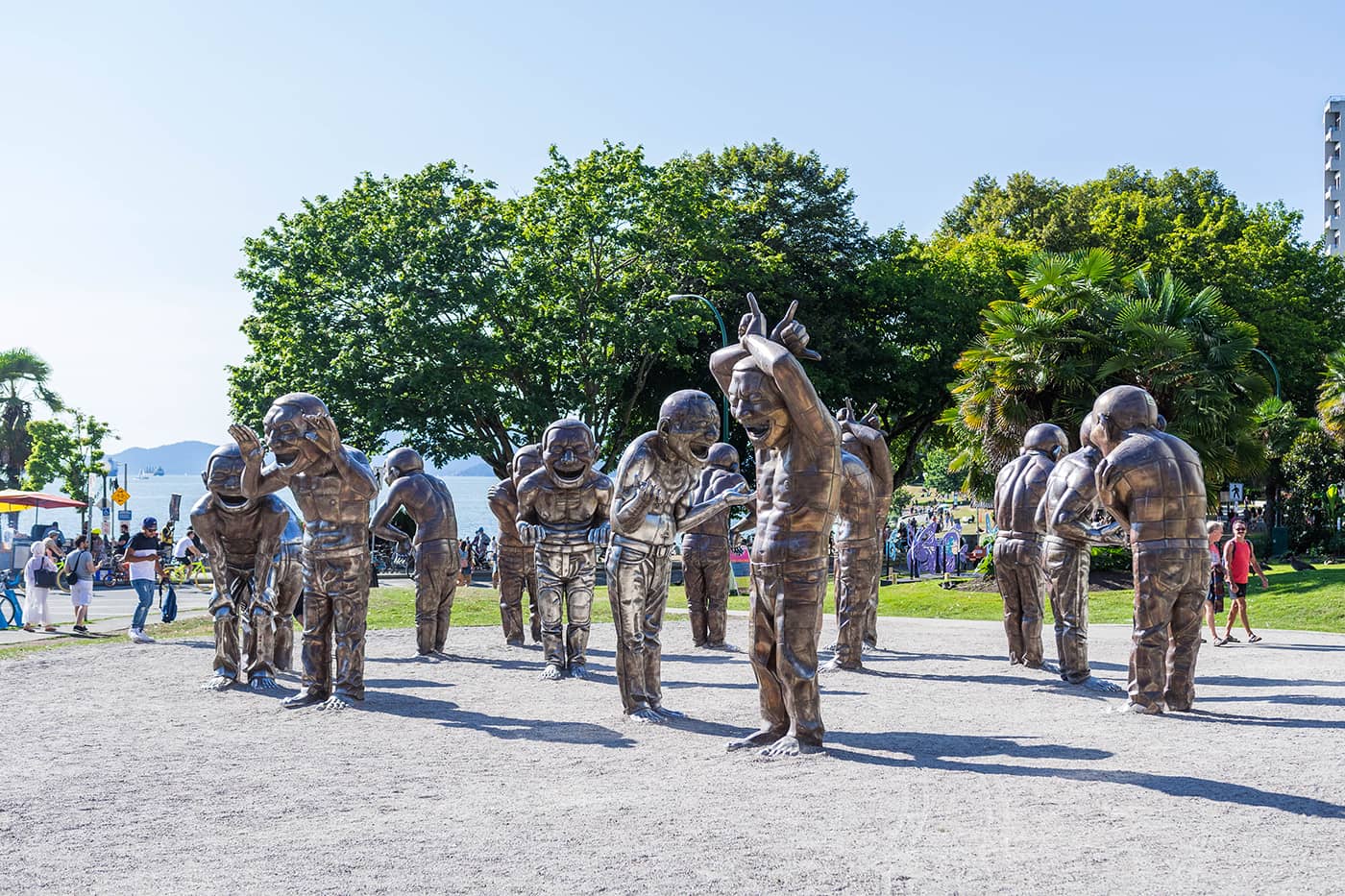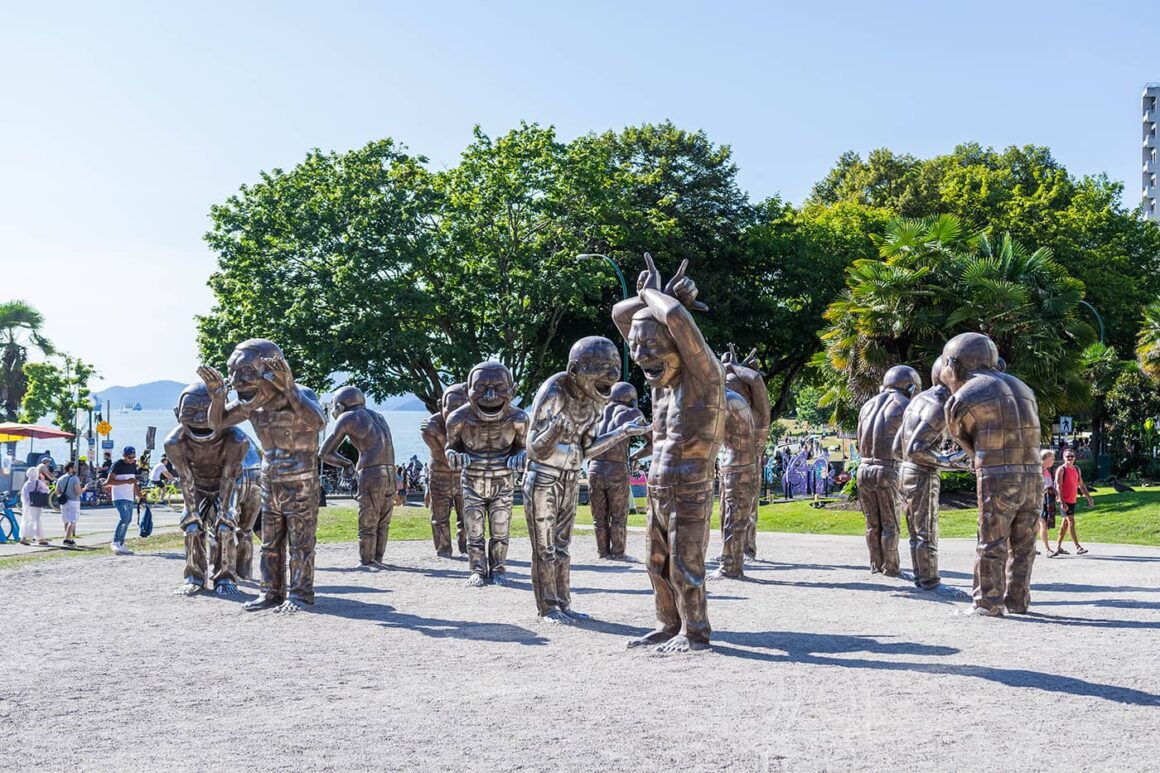 Yu Minjin's enormous bronze laughing statue complex is no stranger to the locals, but chances are you may be missing out on this striking public art if you're too busy caught up in other famous attractions!
Vancouver has no shortage of jaw-dropping public arts, but Yu Minjin's A-maze-ing Laughter by West End's English Bay should be the first name to be called.
14 giant shirtless laughing men stand bare feet in different poses. And while they may stir a slightly spooky feeling to some, kids have a whale of time climbing all over these three-meter statues or clinging on one side of the arms.
And for adults, A-maze-ing Laughter becomes an unrivaled chance to take snapshots, imitate funny poses, and even turn it into a brilliant wedding photoshoot backdrop!
Address: Morton Park, 1800 Morton Ave, Vancouver.
A rundown of all the best restaurants, cafes, drink spots, shops, and places to stay in the West End area.
5. Stanley Park Seawall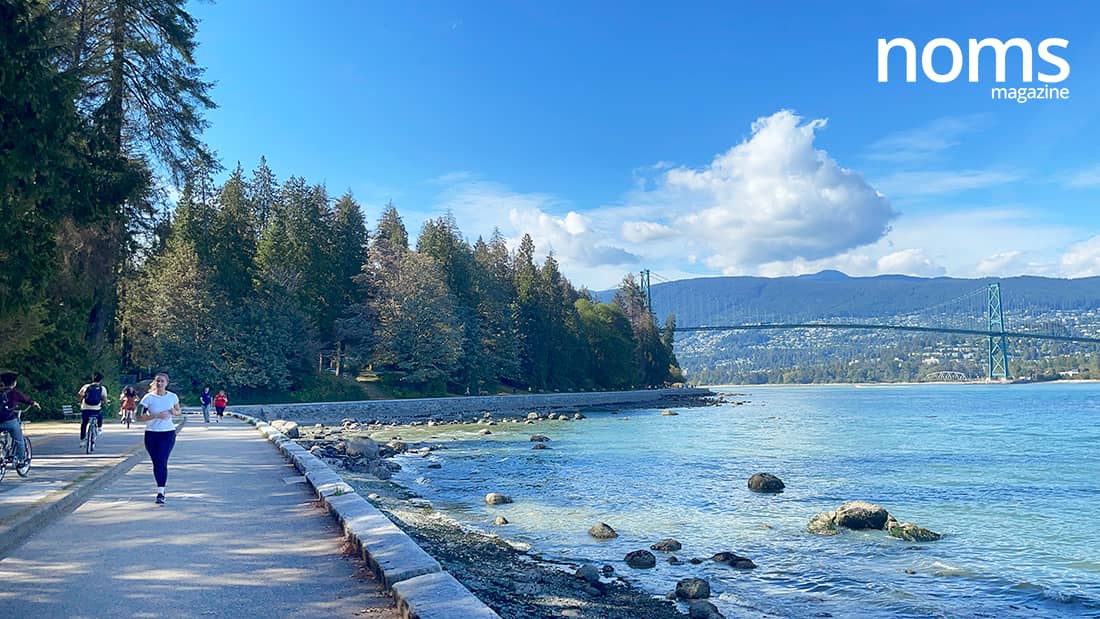 Have a few spare hours to work out? Well, we're not talking about hitting the gym when you're vacationing! In fact, we want you to rent a bicycle and pedal along Stanley Park Seawall to take in the view!
Speaking of things to do in downtown Vancouver, this extensive, unobstructed waterfront path loops around Vancouver's most famous park. Built in 1917 as a dyke to stave off erosion, the seawall still stands the test of time and has long been recognized as the most scenic cycling and jogging loop trail in Vancouver.
Stanley Park Seawall serves more than just an idyllic paved way. The forested trail connects downtown Vancouver with numerous hallmark views and landmarks.
Whenever you need a great escape to unplug from the city's buzz, find yourself meander under these towering century-old trees while strolling on the seawall on your own wheels!
6. Dr. Sun Yat-Sen Classical Chinese Garden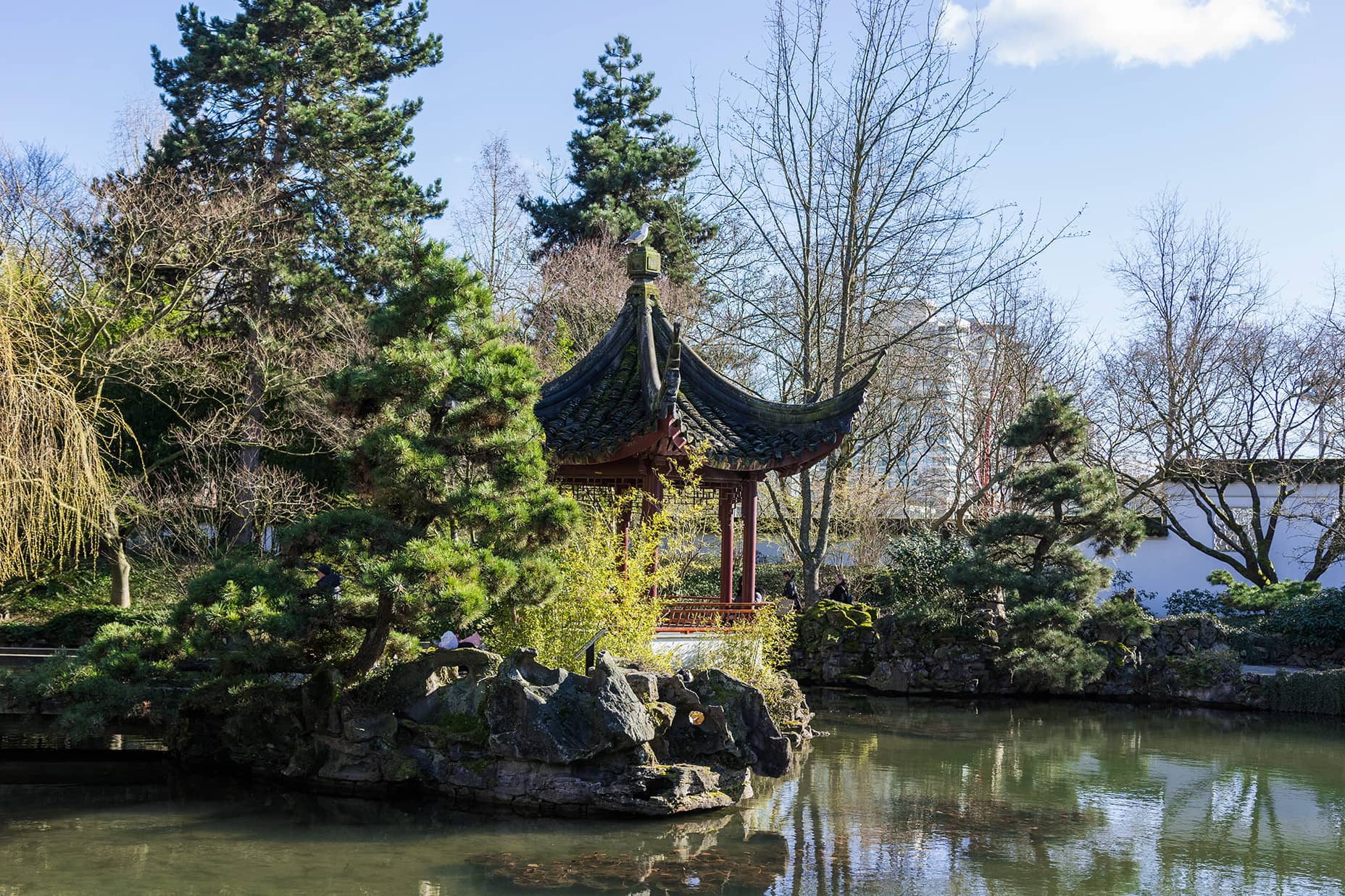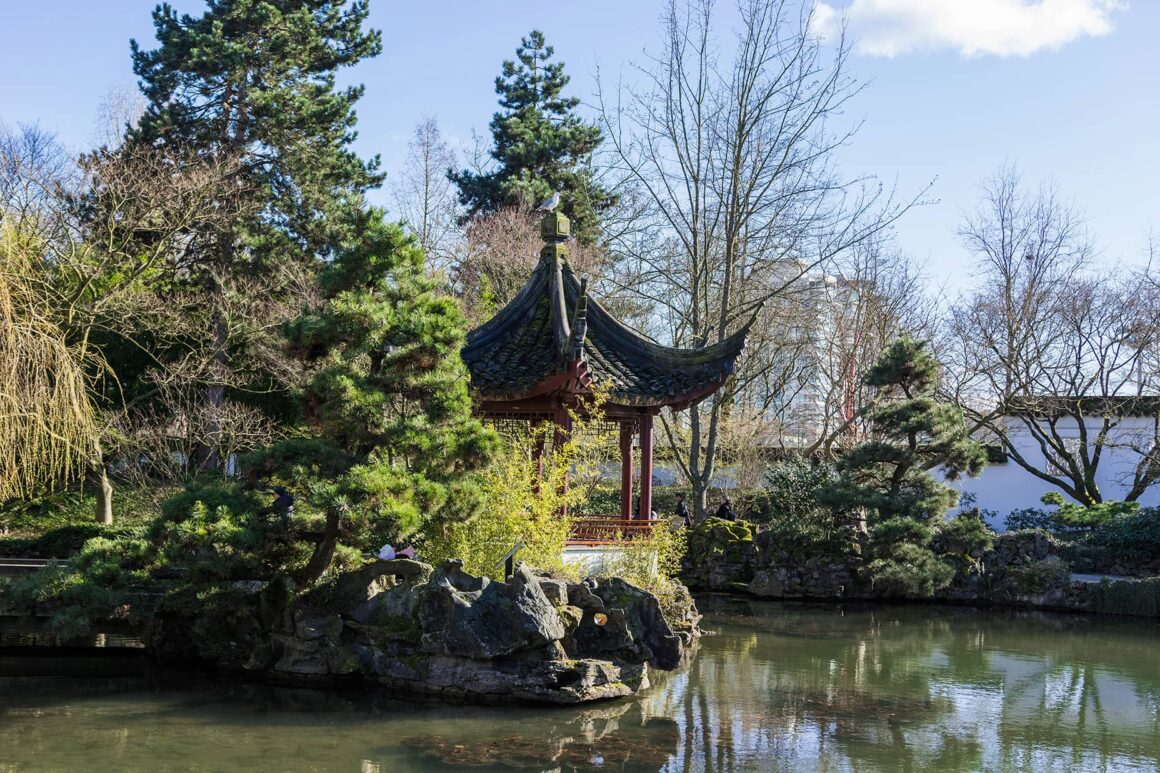 The concrete jungle of downtown Vancouver still successfully makes space for thriving green spaces so peace seekers don't have to commute for a sense of privacy.
Amongst numerous parks and gardens in and around downtown Vancouver, Dr. Sun Yat-Sen Classical Chinese Garden is the most visited attraction. Boasting its moniker as the largest Chinese scholar's garden built outside of China, Dr. Sun Yat-Sen Classical Chinese Garden is a manicure, picturesque oasis feasting your eyes and mind with beautiful covered walkways, breezy terraces, photo-perfect pavilions, and viewing platforms.
This distinctive site truly stands out from other European-influenced equivalents. A photo op, a serene space to engage your mind, or simply a quick hideout from the busy streets – you name it!
Address: 578 Carrall St, Vancouver, BC V6B 5K2.
A rundown of all the best restaurants, cafes, drink spots, and shops in the Chinatown area.
7. Science World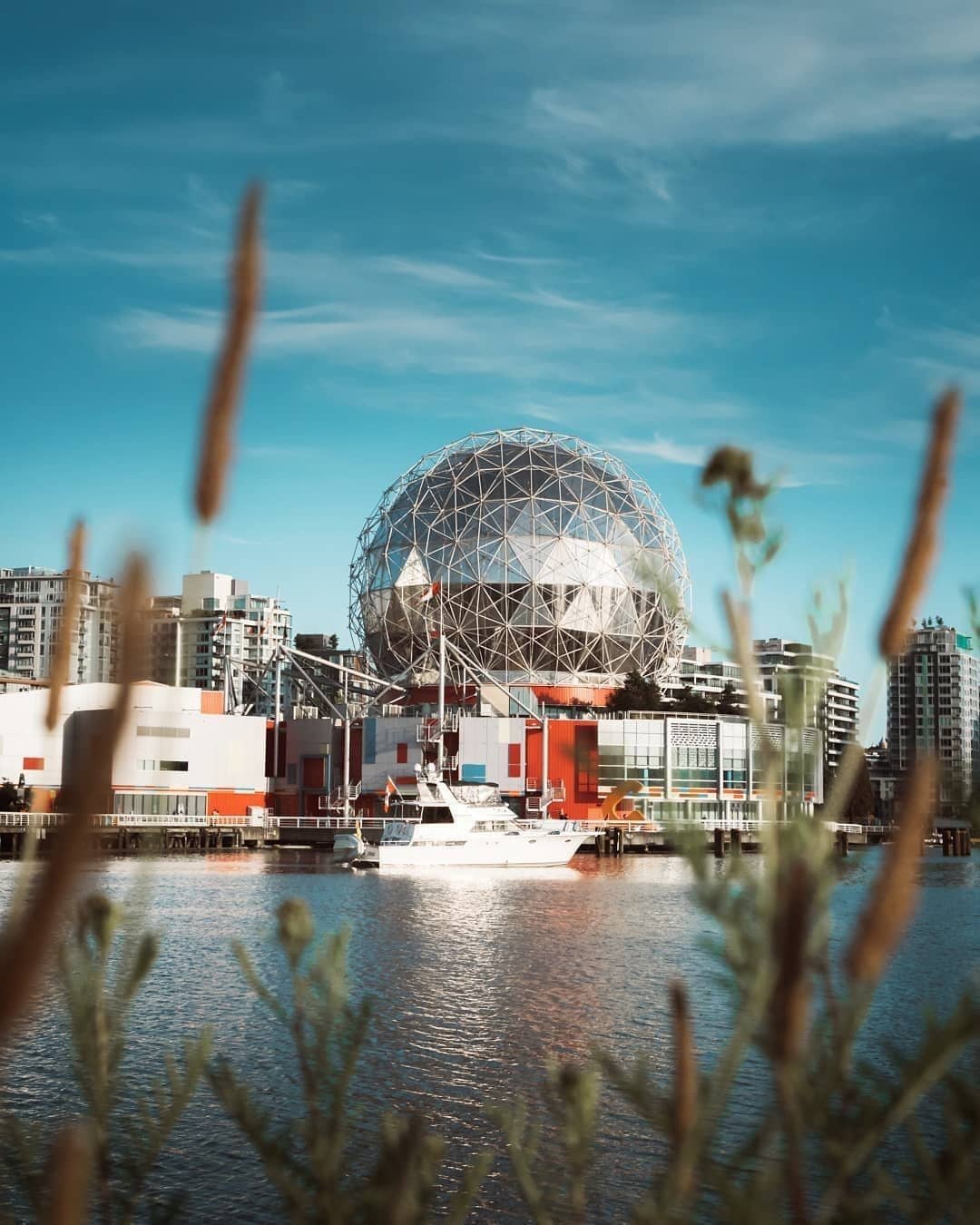 Lying under a massive glass ball-shaped dome is a mecca of hands-on interactive exhibits, impressive science shows, and a giant-screen OMNIMAX theater!
Science World has no space for boredom and yawns, because every corner and exhibit you indulge in ignites your curiosity, opens a new angle of the way you view the world, and perhaps lets you take on a new hobby too!
Science World is such an incredible attraction in the edge of downtown Vancouver that busy travelers, especially families with kids, don't have to travel miles for great exhibitions.
Live events and engaging exhibits are hosted every now and then, so make sure you keep a close eye on its website for upcoming fun! Don't forget to pop into its science store Kaleidoscope to browse puzzles, experiments, and toys before coming home!
Address: 1455 Quebec St, Vancouver, BC V6A 3Z7.
Website | Facebook | Instagram
8. Canada Place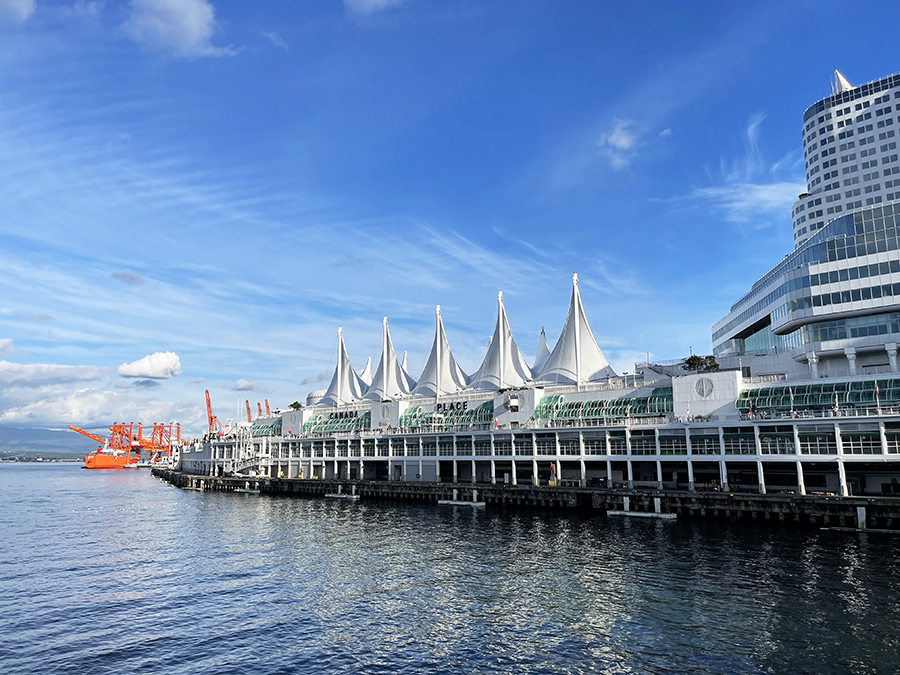 Strolling along a marina has become one of Vancouverites' favorite pastimes. And speaking of the most famous place for a breezy stroll by the water, Canada Place should take the lead.
This multi-use facility plays host to Vancouver's most popular activities, which include tourist attractions, a convention center, a five-star hotel, a world trade center, and a cruise ship terminal on the outside. Little do you know that FlyOver Canada, Vancouver's famous flying theater attraction, has called Canada Place home for years.
Given a wide variety of indoor activities, Canada Place has a lot more to offer outside of its sail-shaped fabric roofs. Catch the sounds of the heritage horns during lunchtime to feed your Instagram stories. Snap some shots of the striking white sails perched by the Burrard Inlet waterfront. Immerse into the largest Canada Day celebration outside of Ottawa.
Or even on a lazy day when you don't feel like doing anything, take a leisurely stroll on the boardwalk to soak in the view after sunset!
Address: 999 Canada Pl, Vancouver, BC V6C 3T4.
9. Vancouver Lookout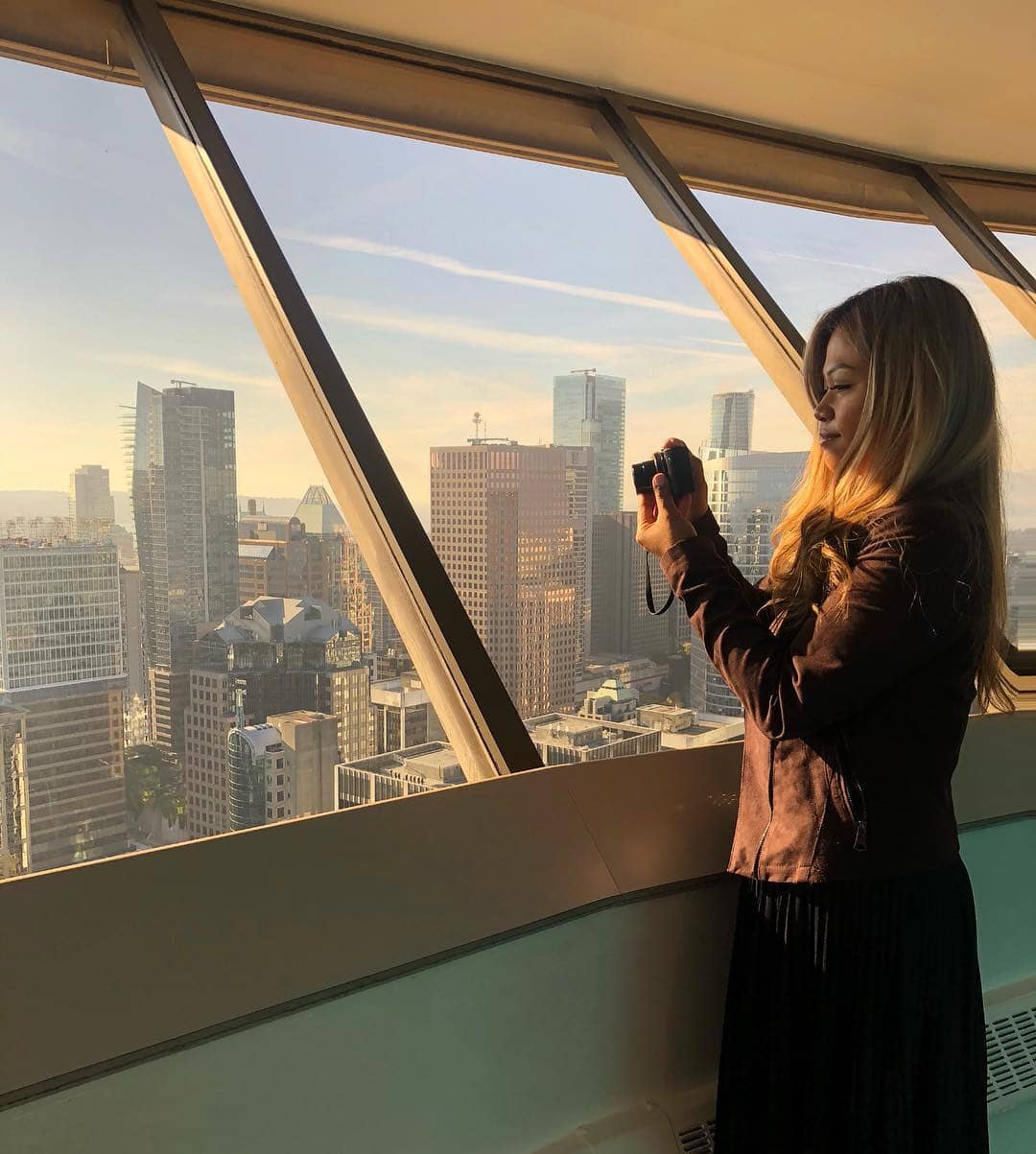 The blissful marriage between the sweeping forested shorelines and modern architectures enriches Vancouver with dramatic views at every turn.
And while it's no problem cycling the seawall to take in the view, don't forget that you can ignite your sensory nerves of the eye at Vancouver Lookout!
Located on the peak of Harbor Center, Vancouver Lookout plays host to the city's most incredible rotating restaurant, Top of Vancouver. To reach the observation deck, you will be lifted by a glass elevator before admiring this all-embracing view over the sprawling Vancouver skyline, North Shore, and Olympic Peninsula Mountains.
Make sure to double-check the weather before obtaining your tickets! You know it's only worth it when the air is crisp and clear.
Address: 555 W Hastings St, Vancouver, BC V6B 4N6.
Website | Facebook | Instagram
10. Gastown Steam Clock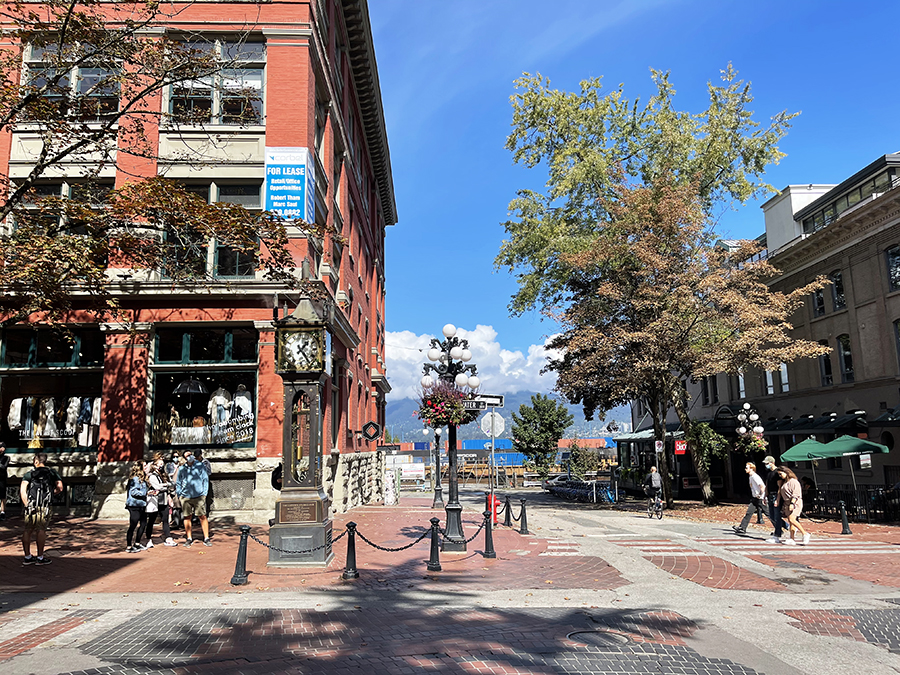 Want to zest up your trip around downtown Vancouver with a Victorian flare? Well, Gastown Steam Clock is here to lift your spirit!
The whistling and shooting steam from this vintage clock attracts hordes of visitors and tour groups day and night, going off every quarter-hour. But more than just a photo-op, the steam clock hides a great deal of history and a world of science behind it.
Now get yourself ready for a twist! The clock was actually built in 1977 as a monument placed over a steamed grate. And don't just be drawn to this quirky monument only! Make sure to benefit from Vancouver's oldest neighborhood by taking a walk along the cobblestoned street, dine out in a vintage bistro, and perhaps sign up for a spooky tour with Forbidden Vancouver walking tour as well!
Address: 305 Water St, Vancouver, BC V6B 1B9.
A rundown of all the best restaurants, cafes, drink spots, shops, and places to stay in the Gastown area.
Want to go beyond the norm? How about trying one of these unique things to do in Vancouver to give your trip a zest of adventurism, and perhaps unveil some new angles of the city that you didn't know before?
---
Accommodations in Vancouver