Vancouver is the world's most livable city, and this title goes far beyond the stunning landscape and delectable food scene. The best thing about visiting Vancouver is that you never run out of things to do, even if you stay here for weeks.
These 20+ most unique things to do in Vancouver will prove why this city is a source of inspiration!
Check out the World's Skinniest Building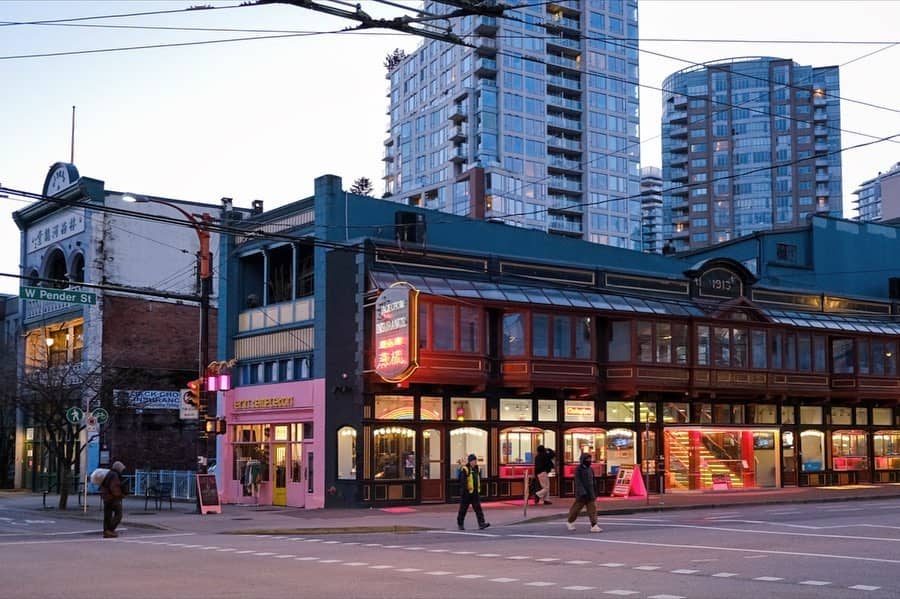 Expect the unexpected! The most jaw-dropping things may lie in the core of a busy metropolis or are tucked away behind the woods on an island. Heritages share a big slice in a city's history. It goes the same way for Vancouver, with the image of the Sam Kee building.
Located at 8th West Pender Street, Sam Kee is known as the skinniest commercial building in the world. Reaching only six feet two inches deep, Sam Kee keeps making global headlines as a well-maintained century-old building that was once a very successful import and export business.
Don't take it by the title or simply a place for photographs! Sam Kee has so many stories to tell. And by fully immersing in it, you will bring home a slice of Vancouver's history.
Address: 8 W Pender St, Vancouver, BC V6B 1R3.
Reminisce the Unsolved Myths of Gastown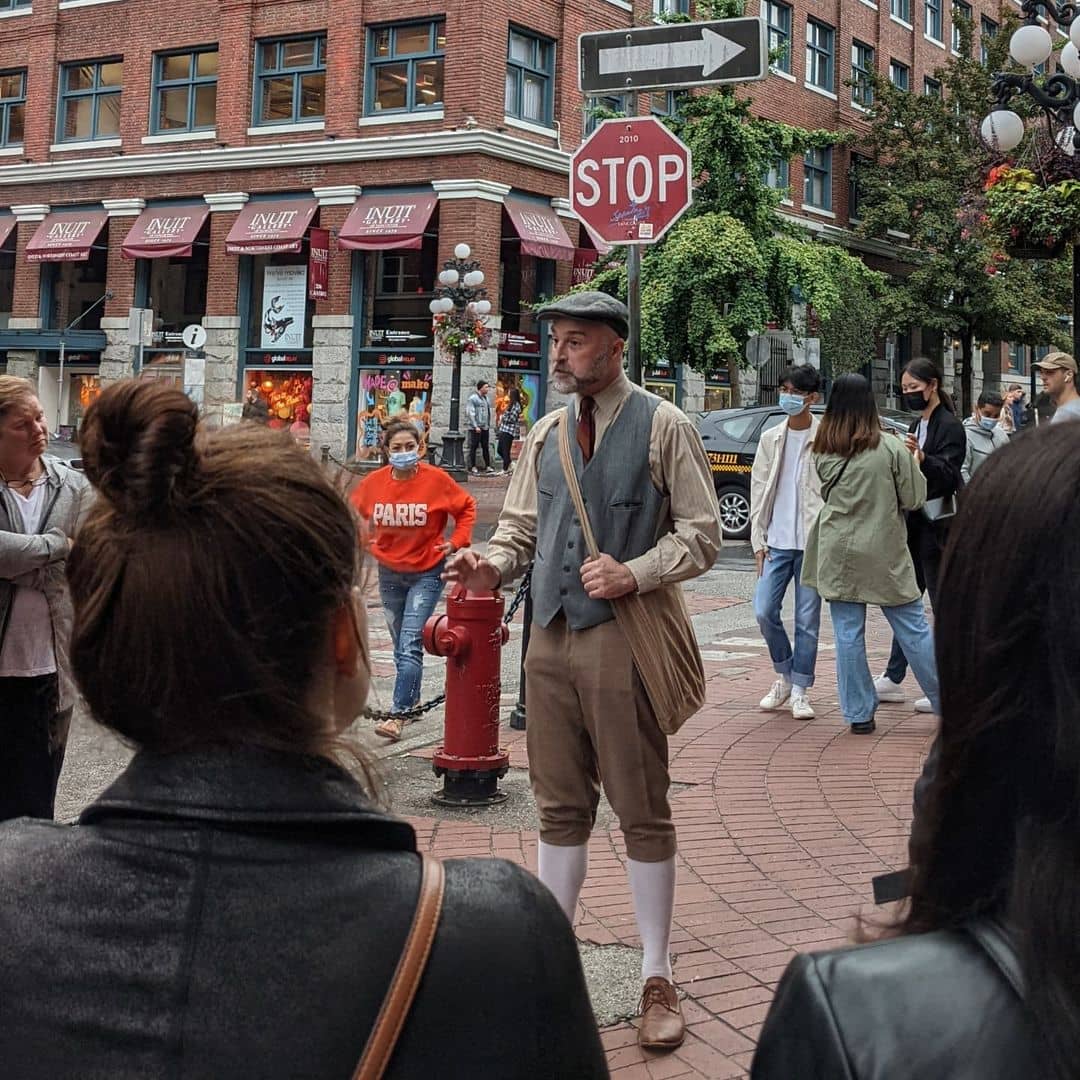 You don't have to wait until Halloween to live up to the spooky vibe. Follow the lamplight of a posh-looking Vancouverite on a haunted walking tour to unveil the spine-tingling, unsolved murders and events.
Lost Souls of Gastown is a unique experience in Vancouver. It's a mash-up of history and sightseeing with a gruesome touch. Enjoy a one-hour experience that takes place in Gastown, Vancouver's oldest neighborhood. Claim a ticket to be transported back to the 19th century when Gastown was nothing more than a few homes and sawmills.
The spooky stories and jaw-dropping history are the bloodlines of the tour, opening a new door to the old Vancouver with a big contrast to what you see today.
Eat Chocolates, Enjoy Art, and Hear Spooky Stories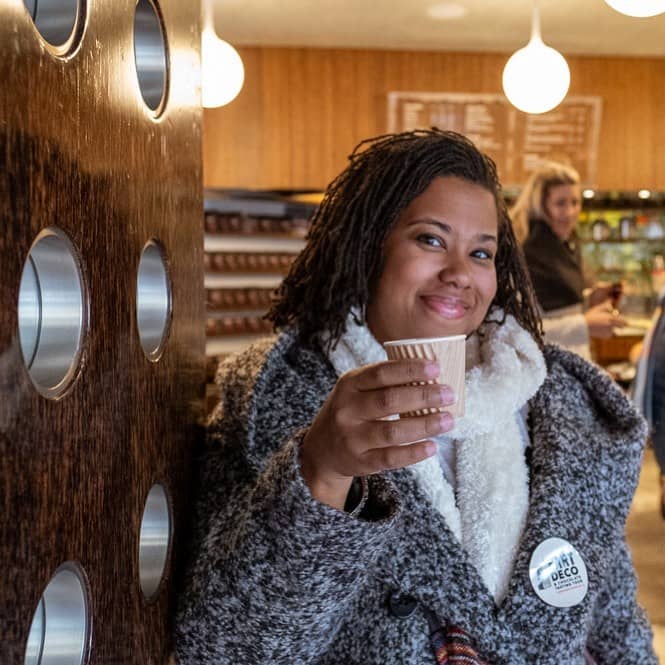 So often, food is the best reflection of culture and of the people living in it. Vancouver has a proud sushi scene – we all know that – but our chocolate is another remarkable food group that you shouldn't miss out on!
There are so many cafes and chocolatiers lining up the boulevards, but we want you to game up your palate with a three-hour tasting tour around the city. You're gonna meet a local guide who knows so much about the lesser-known heritage as well as the top chocolatiers in town.
The best thing we love about this tour is the zest of adventurism in it. The mind-blowing history and soul-stirring stories about Vancouver's Art Deco buildings are peeled off while you're sampling the silky, sweet, and bitter niceness of Vancouver's best chocolates.
Immerse in the untold murders and scandals that once happened behind this streamlined sophistication, minarets, and mosaics. Unlock the sensational revolution of Art Décor that kicked start in France and swept through North America. You'll love it as much as we do!
Website | Facebook | Instagram
Soar above Vancouver with SKY Helicopter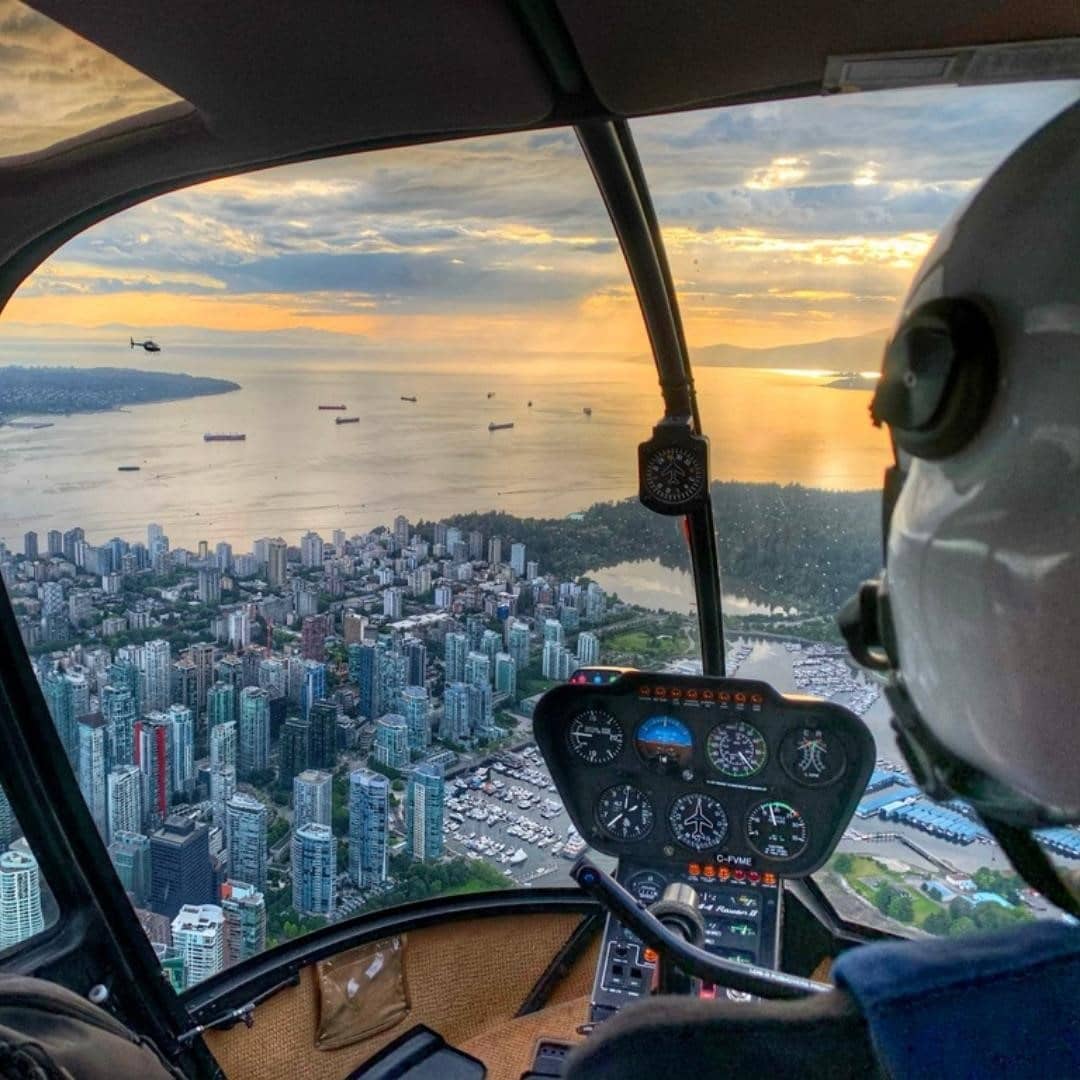 Footsteps cannot cover the entire Vancouver in an hour or half, but flying with a helicopter can. SKY Helicopter is no stranger to the sky of Vancouver. More than just a simple flight, your dream of soaring in the air is not just worth an imagination.
Everything you can do on land can happen in the air, as long as you request for it. Call it a sightseeing backcountry flight, a champagne flight over Vancouver, a West Coast Craft Beer flight, or even an exclusive proposal! No matter what you have in mind, as long as it has to do with a helicopter, they will make it happen!
Address: 455 W Waterfront Rd, Vancouver, BC V6B 5E8.
Website | Facebook | Instagram
Chill Your Own Blood at Vancouver Police Museum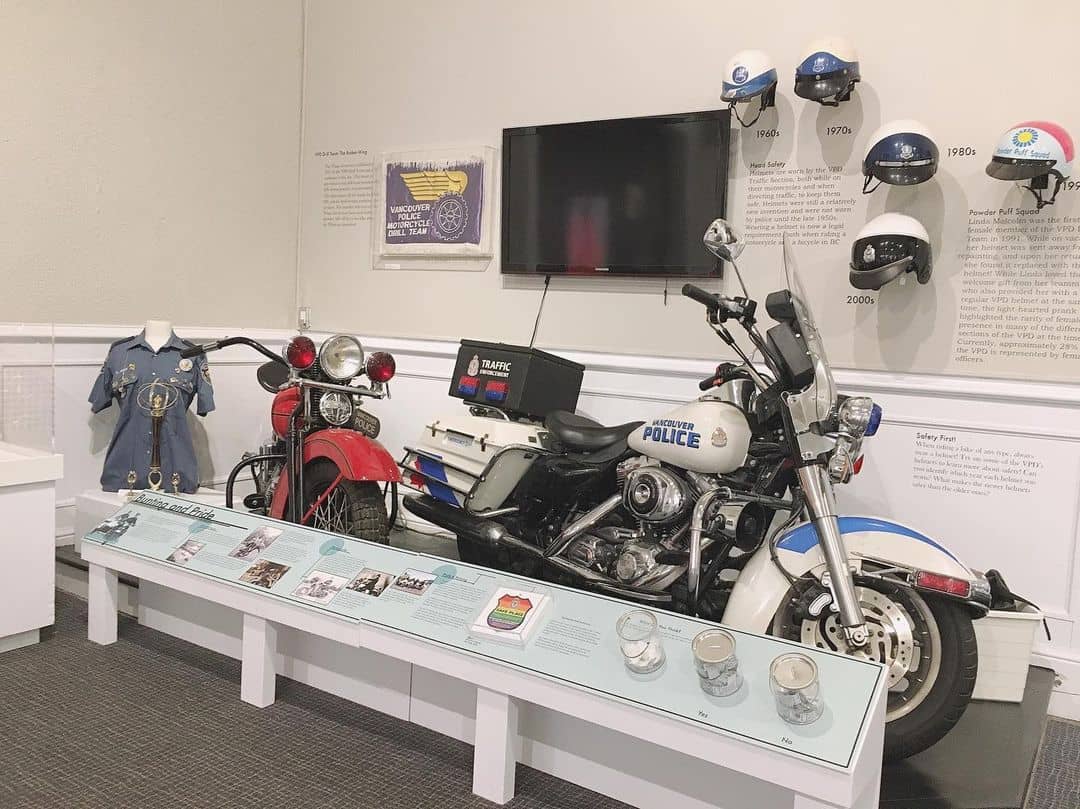 Vancouver Police Museum is on the lesser-known side. But as Leon Trotsky once said: "Old age is the most unexpected of all things that happen to a man". A few hours at Vancouver Police Museum discloses a great deal of the city's history that no one told you before.
This place is particularly famous amongst the fans of mystery novels and forensic science dramas. It's not overplayed to claim that these are the most unique museums in Vancouver. The Forensic Identification Exhibit at Vancouver's former morgue and autopsy room is the most incredible experience as you take a sneak peek of a true morgue environment.
Lion-hearted visitors will find this place an eye-opener, especially if you stroll through four of its galleries and uncover thousands of rare artifacts, confiscated firearms, newspaper clippings, and even preserved human organs.
Address: 240 E Cordova St, Vancouver, BC V6A 1L3.
Website | Facebook | Instagram
Throw a Floating BBQ Party
We all agree that Vancouverites love their food a lot, so much so that they always think of a new adventure that takes their food to a new level. And when it comes to Vancouver's waterfront, most of us relate it to seafood or ice cream on the beaches. But we're here to recommend something even more exciting – a floating BBQ party!
Joe's BBQ Boat experience came into sight as a unique sightseeing experience in Vancouver. Call it anything you want – an outdoor BBQ party, a voyage, a sightseeing cruise. No matter what it is, all that's boiled down at the end of the day is a lifetime.
Joe's BBQ Boat sails you across Granville Island and linger around False Creek. All you need to bring is your favorite ingredients – no fuel costs, no boating license, and no BBQ propane needed!
Address: 1820 Mast Tower Ln, Vancouver, BC V6H 4B6.
Website | Facebook | Instagram
Go Canoeing with the First Nations Descendants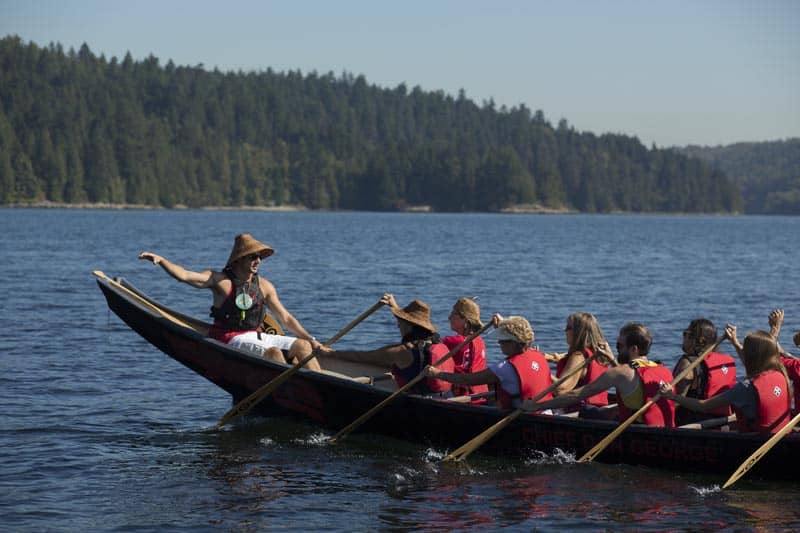 Imagine listening to centuries-old myths and legends while shoving off in the heart of a lush rainforest fjord! History-buffs and travel gurus don't want to ignore a chance to paddle back in time!
A few hours with First Nation Kayak Tours open a door to a hidden treasure, where books of untold stories and tradition are beheld by the proud First Nations descendants.
This canoe tour takes place in an ocean-going canoe once used by the First Nations aboriginals. History combines with water sports, sightseeing combines with a traditional picnic – this is the most meaningful two hours you can spend in Vancouver.
Watch Exotic Birds at Bloedel Conservatory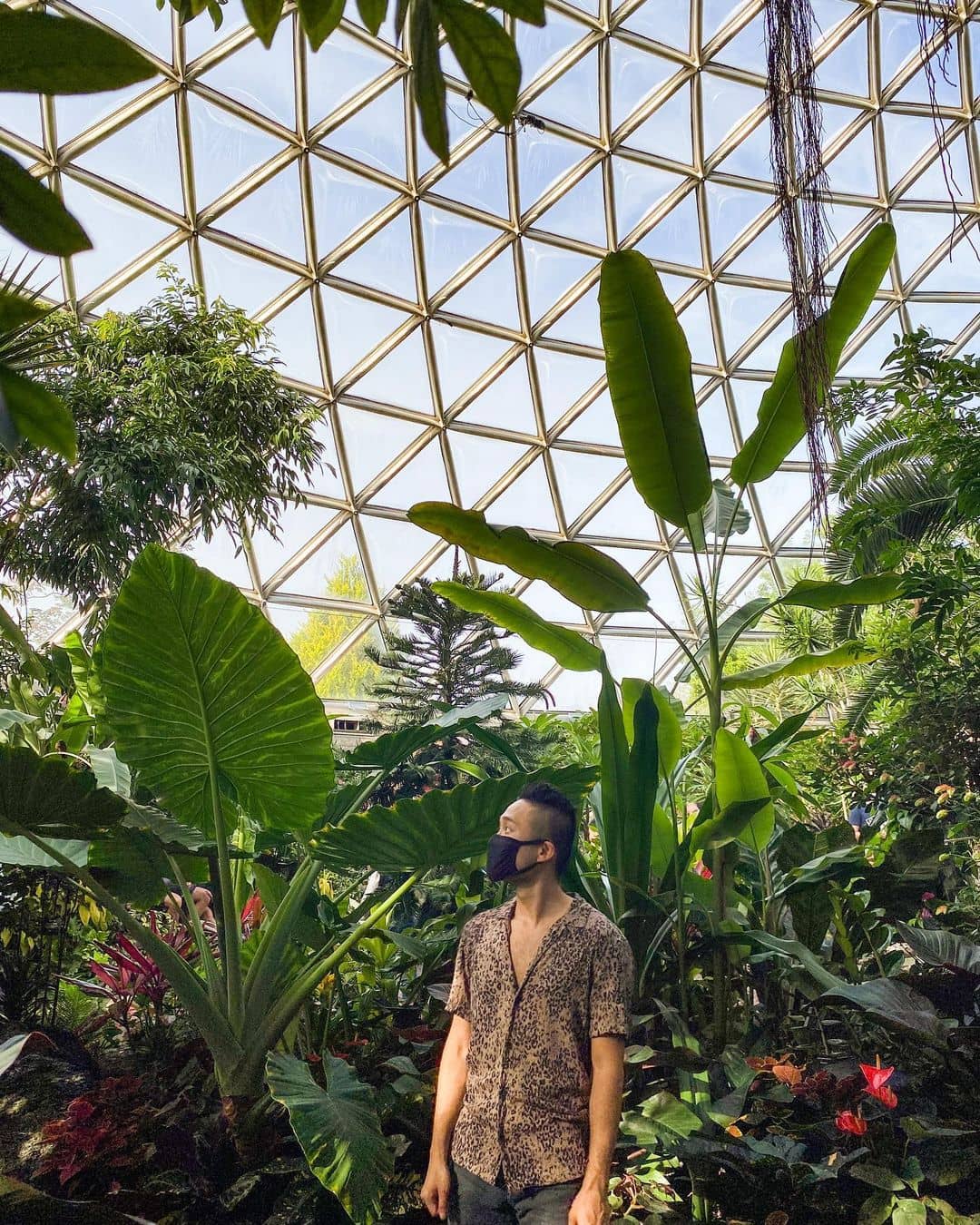 There's no wonder why Vancouver is one of the most livable cities in the world. Even the bustling, hectic downtown core is filled with relaxing, natural, and awe-inspiring rejoice.
A walk in the park can be such an inspiration, especially to bird nerds. Bird watching at Bloedel Conservatory is a unique thing to do in Vancouver that helps you engage with the lively nature as much as possible.
Over 200 exotic birds are nesting behind the mundane tropical trees. Cuban finch, Chinese pheasant, Lavender waxbill, and pin-tailed whydah are a few to be named.
All those chirping, twittering, and even talking are a mashup of a tropical song. Watching exotic birds under the glass-domed aviary of Bloedel Conservatory is also a great outdoor activity for families with kids.
Address: Queen Elizabeth Park, 4600 Cambie St, Vancouver, BC V5Y 2M4
Website | Facebook | Instagram
Dine in the Dark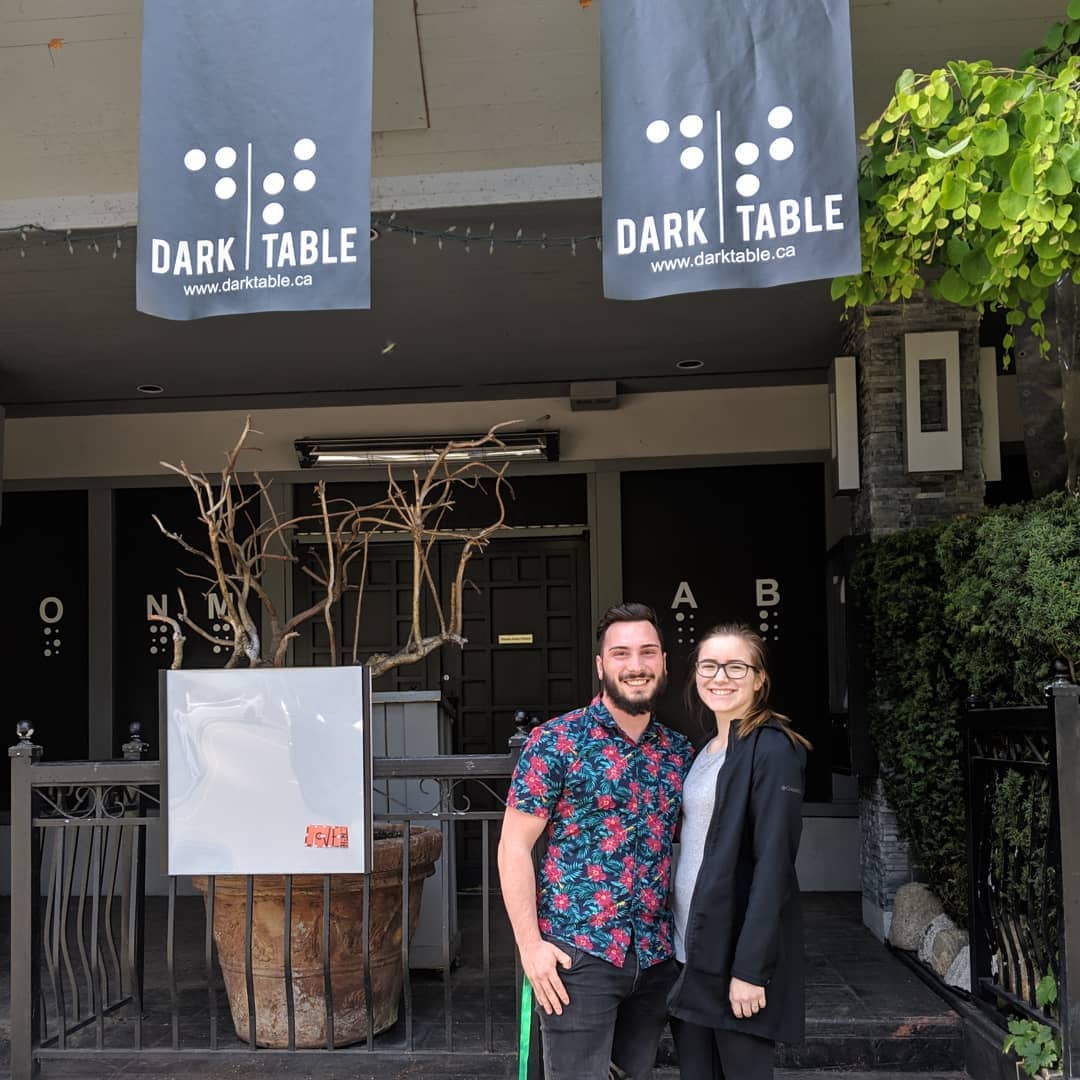 Dining is a classic way to celebrate our time outdoors. The eclectic food scene in Vancouver surely has space for a unique experience that gives your palate a zest of adventurism.
Blind Dinin' at Dark Table made its way to Vancouver and was soon favored by both locals and visitors. The whole experience is filled with excitement and adventurism from the first steps into the restaurant until you leave.
You'll have a chance to sample on first-class cuisines completely in pitch dark and get assisted by blind or visually-impaired servers. There's nothing to do with the lights. You will hold onto their shoulders to walk in and out of the restaurant.
This touching experience at Dark Table enhances your haptic communication. Are you ready to dull your sight and distill your gustatory cell? Make a reservation now!
Address: 2611 W 4th Ave, Vancouver, BC V6K 1P8.
Loosen up at a Comedy Show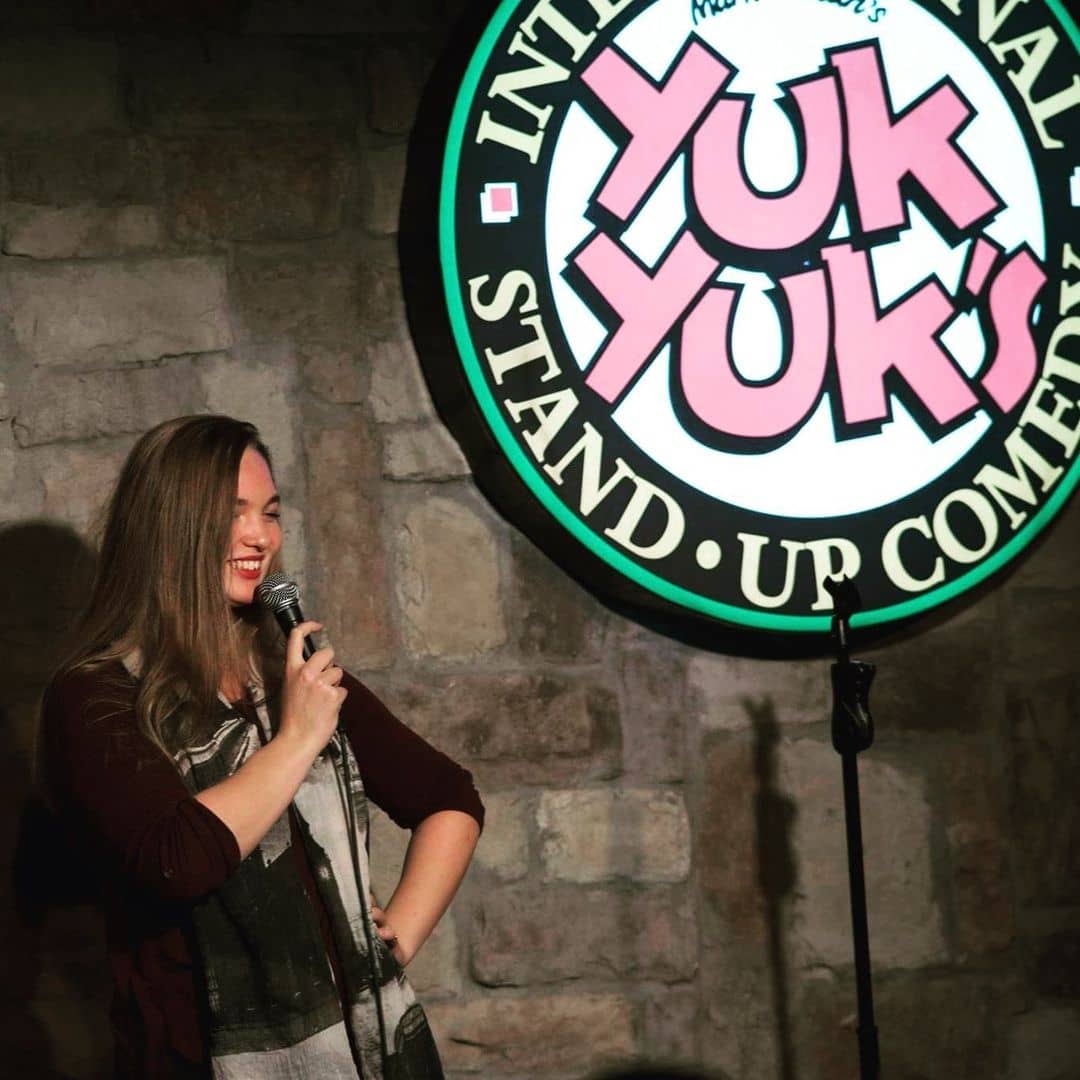 Think about it – the moment we genuinely crack up over a good joke is when we put our guards down and our souls unite.
Finding something in common is the best way to make a connection, even with complete strangers. So give yourself some good time after a long day at work by attending a comedy show!
Vancouver's thriving comedy scene is another unique thing to do in Vancouver we want to recommend. The good news is that it's still on the lesser-known side and most of the audience are local Vancouverites.
Watching a stand-up comedy is more than just getting roasted in a dingy room. It's a chance to dig into the cultural discrepancy, be honest with ourselves, and just loosen up.
So if you want to take it easy and inject a dose of positivity into your mind after a long day, attend a stand-up comedy show now!
Places to watch comedy shows:
Tour around Stanley Park on Horses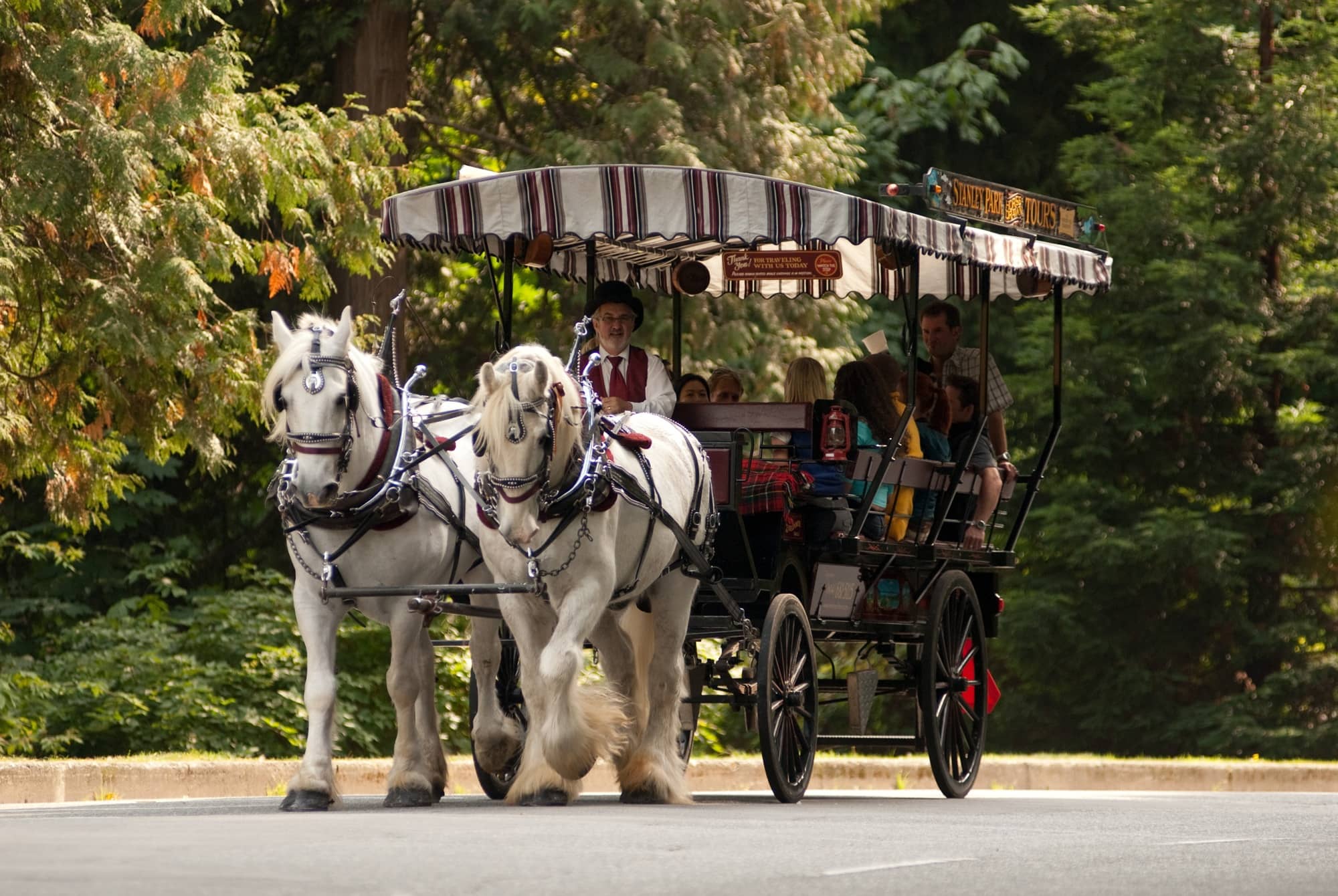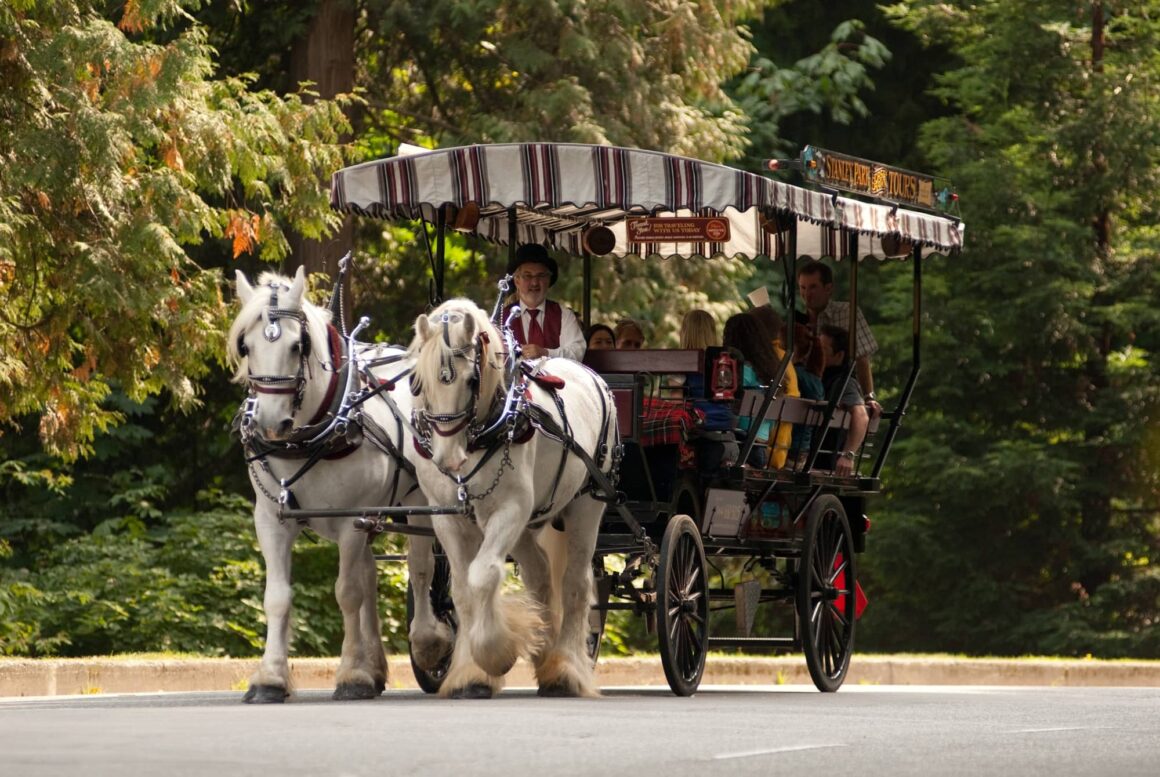 Stanley Park is the most famous attraction in Vancouver, and that's why many visitors barely prepare themselves for something unique when hitting the park. But if you enter Stanley Park from Georgia street from the Coal Harbor side, you'll be hooked by a horse-drawn tour kiosk that gives you an old-fashioned park ride!
More than just a sightseeing trip, this horse ride revokes the best quintessence of Stanley Park and its surrounding sphere with an insightful storytelling adventure.
As you meander through the forested paths, the driver draws your attention to the Indigenous culture, naval, industrial, and cultural landmarks. This horse-drawn carriage tour lasts for an hour, driving you through Lions Gate Bridge, Totem Poles, Rose Garden, red cedar forest, and Deadman's Island.
Go On a Self-Guided Dumpling Tour in Richmond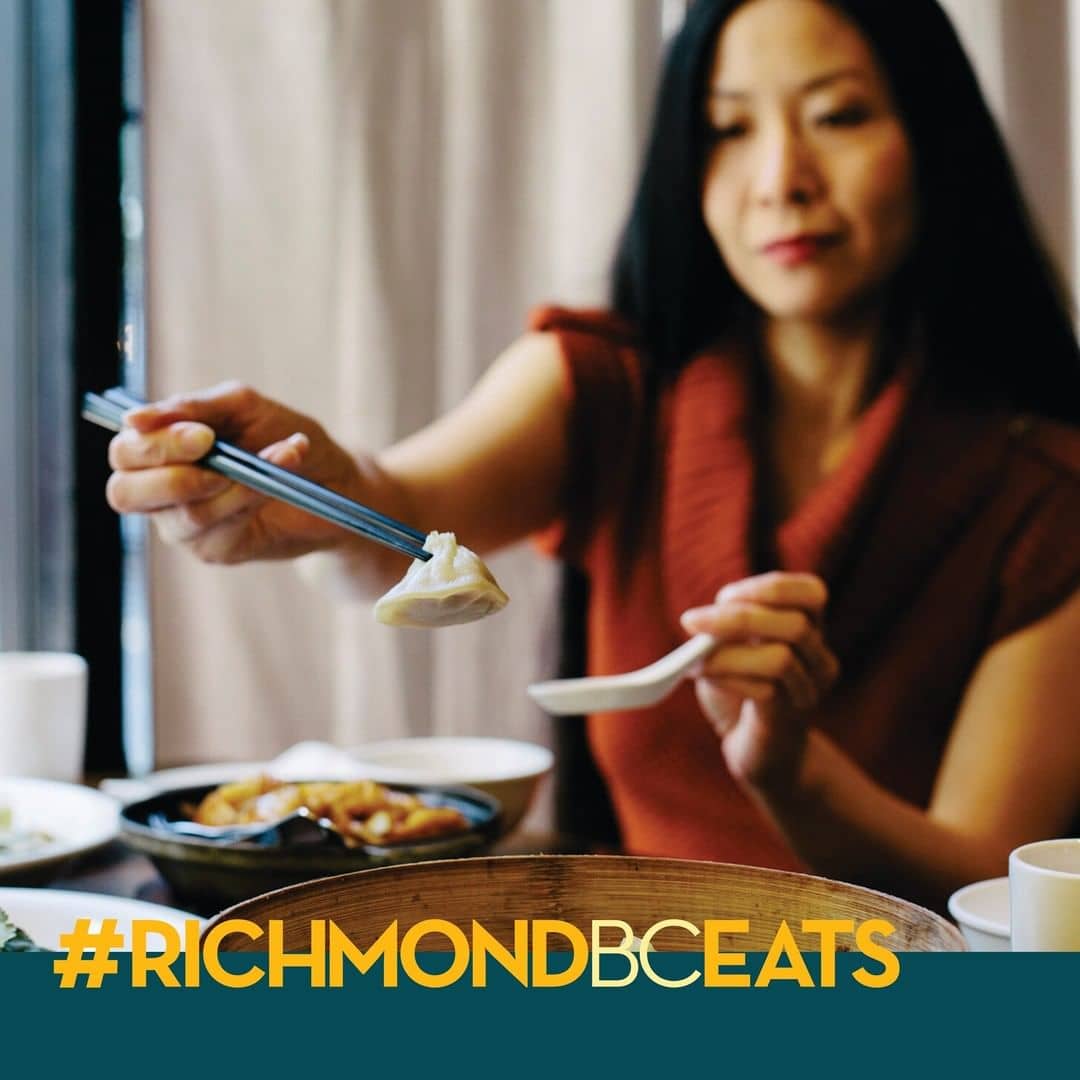 Richmond is home to some of the best Asian cuisines in North America, of which more than half of the food portfolio is Chinese. And when it comes to Chinese food in Richmond, there's no way you can overlook the famous dumpling trail!
Get on a short 25-minute drive from downtown Vancouver and you'll find yourself consumed by over 20 restaurants serving up a variety of dumplings. From deep-fried wontons, duck-stuffed wu gok to famous household names such as xiao long bao and shumai, this trail helps you get straight to the good stuff of regional offerings.
Make sure to come with an empty stomach before indulging in this self-guided food tour and moseying from one store to another!
Take Nature's Stairmaster: Grouse Grind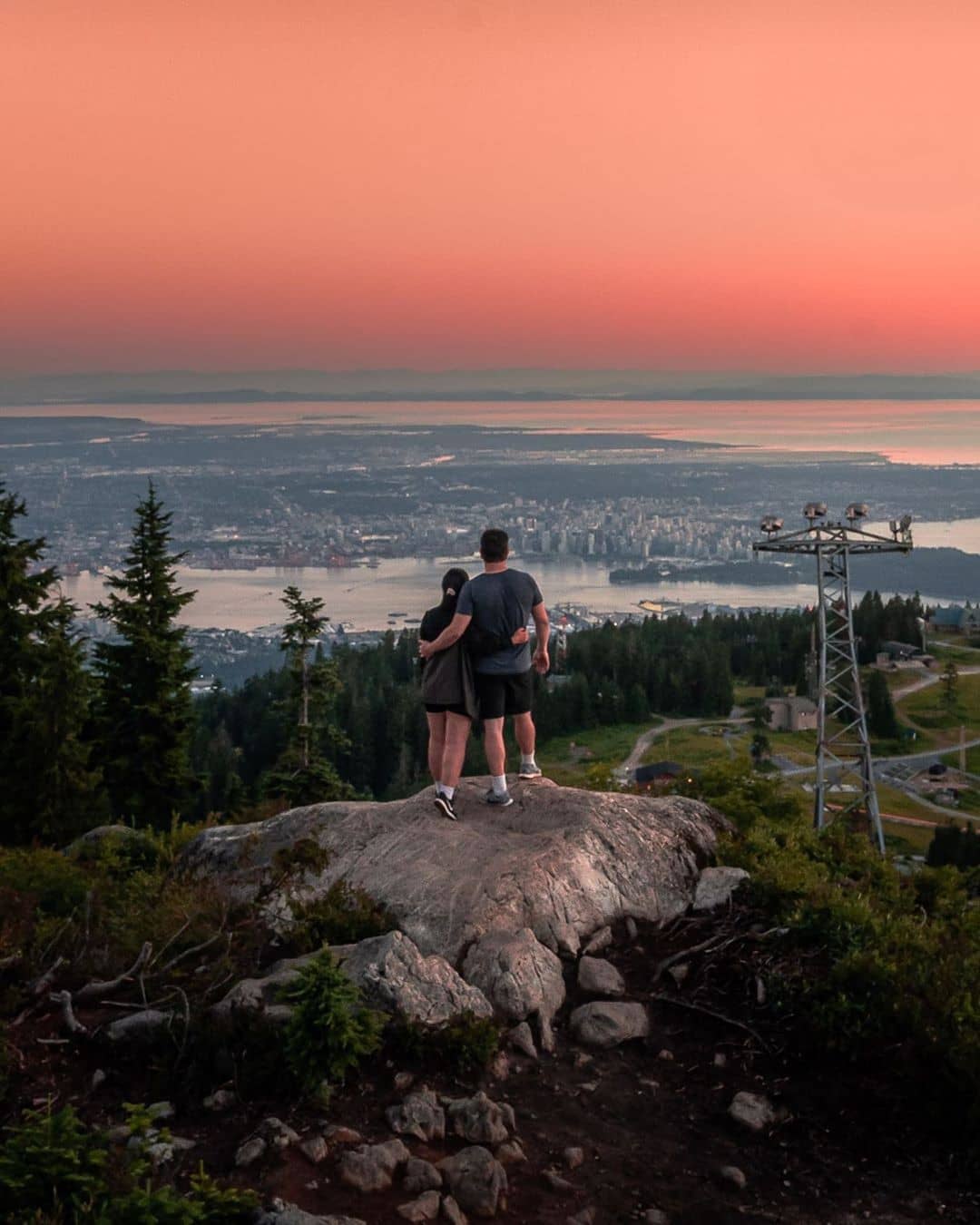 Vancouver is no short of scenic hikes, but to take on the Stairmaster of Grouse Grind, it has to do with serious fitness level and forethought.
To conquer Vancouver's gnarliest hike, you need to get over 2830 stairs over the elevation gain of 2800 feet (~853 meters) up the forested alpine of Grouse Mountain. The trail is under three kilometers in length. However, you've gotta use your entire body to finish this grueling Stairmaster through four separate quarters rising in difficulty.
The intensity of the hike expects an adrenaline-pumping outing day, but the view at the top is a beautiful pay-off! Utterly incredible view over Metro Vancouver, the bays, and the striking Pacific Ocean is peeled off on a clear day.
The best time to hit the Grouse Grind is somewhere between spring and fall. But don't forget to double-check on the mountain's official website before you put on your shoes!
Walk Down Your Neighborhood to Enjoy Colorful Murals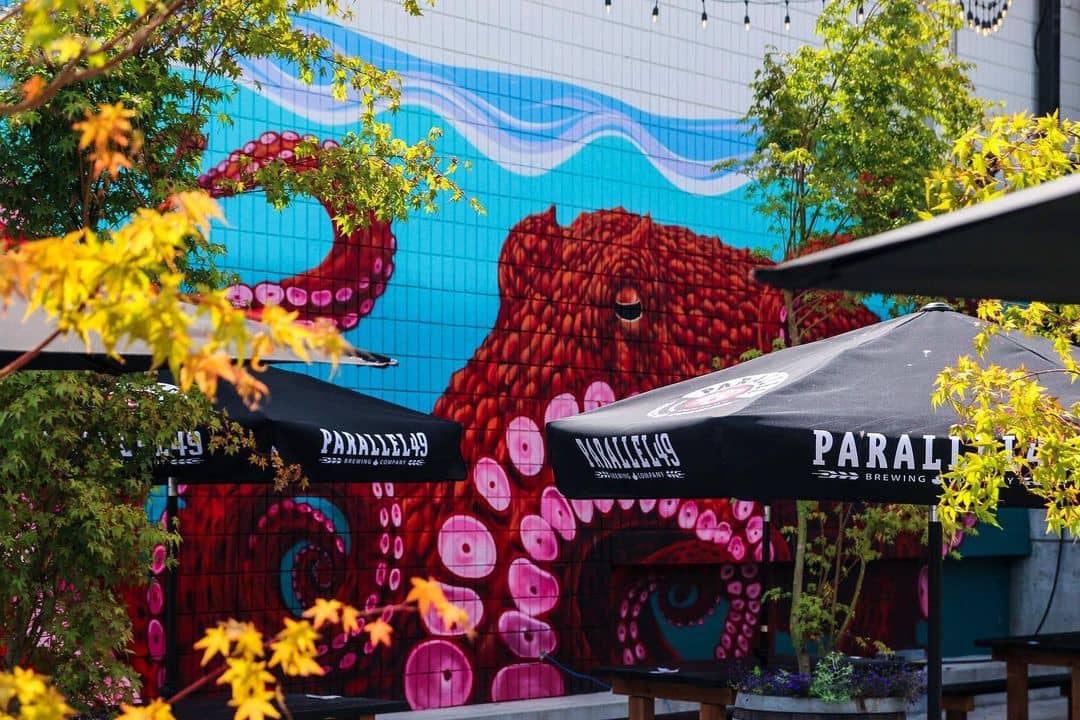 The public art scene in Vancouver is always the pride of the city. But we won't forget to mention the eclectic murals that turn eerily depressing sights into canvases, exemplifying hope and gratitude.
The best-designed murals pop up all over Vancouver, breathing life into different neighborhoods.
These incredible murals have strongly emerged after the pandemic when non-essential businesses have been boarded up for months. Ever since, whenever you walk down the streets, in the back alleys, or watching out from your favorite patio, these striking artworks color your lives and tell you stories.
The locals love their murals so much that they even hold a mural festival that celebrates a fresh crop of talented artists, hosts mural tours and online public talks.
If you love art or simply looking for something unique to do in Vancouver, it's time to hunt down the city's best neighborhood murals and freshen up your Insta feed!
Website | Instagram
Listen to the Big Bang from the 9 O'clock Cannon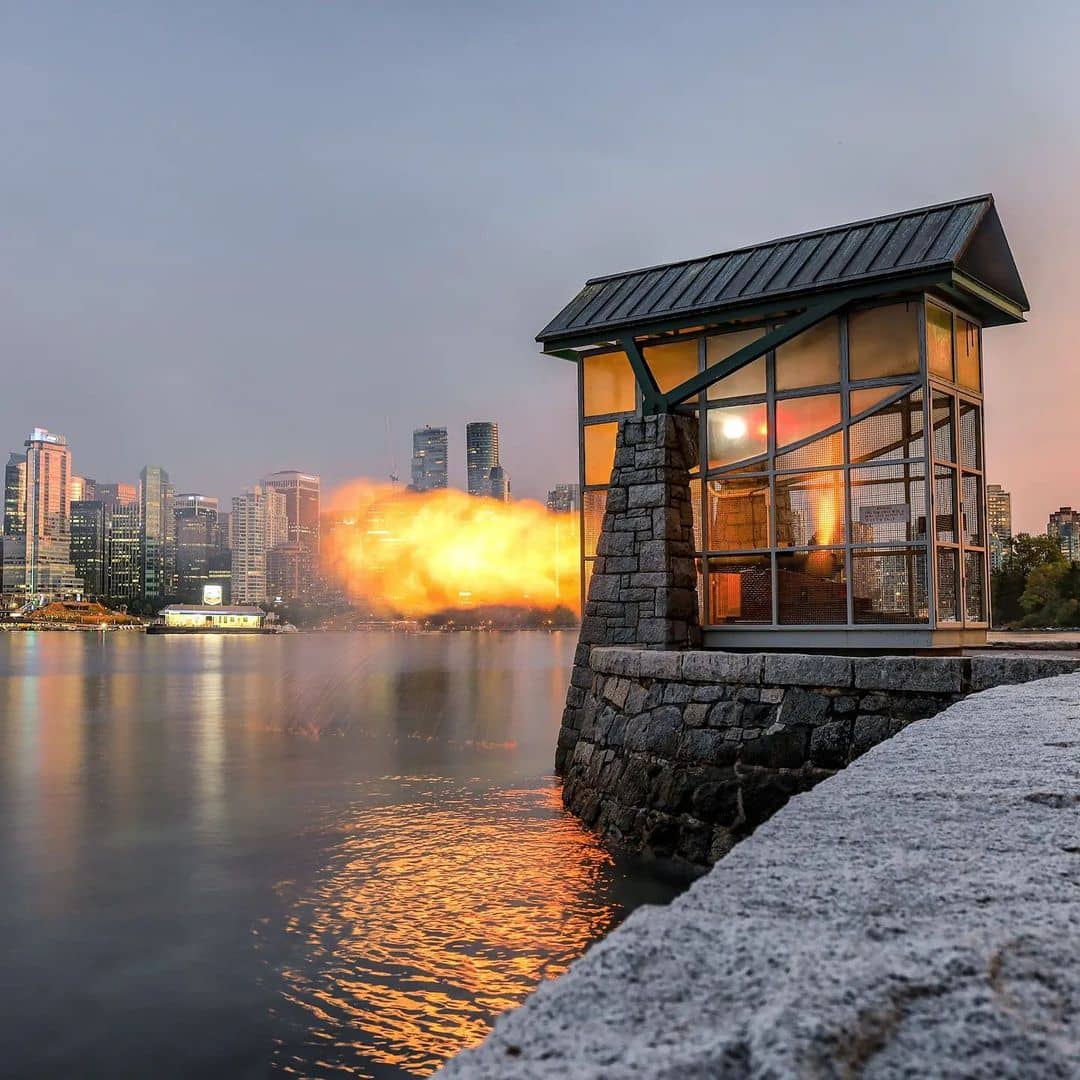 It's been 200 years and the 9 O'Clock Cannon has boomed the time of day every night at Stanley Park. Two centuries went by, the 9 O'Clock Cannon has seen quite a few travels from Nanaimo to Esquimalt, before nailing down at this part of the West Coast.
Even though the gun has become a household name, it still remains one of the most unique things to experience in Vancouver for out of towners.
Unwinding on the meadow behind the gun while waiting for it to go off with a loud boom always keeps us on the edge of our seats. While the purpose of its initial installment remains uncertain, listening to the big bang piercing through the sky from this 12-pound muzzleloader is totally worth it!
Address: Stanley Park Dr, Vancouver, BC V6G 3E2.
Soar above the Sky in a Sea to Sky Gondola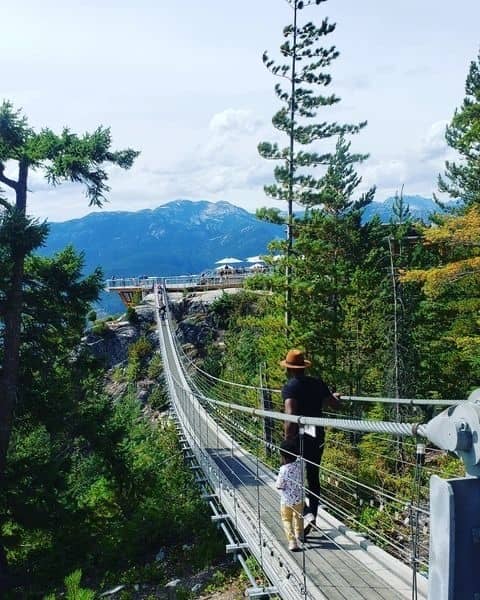 Riding the Sea to Sky Gondola is an effortlessly unique way to soak in the dramatic view of Howe Sound, making it one of the most popular day trips from Vancouver.
A scenic 45-minute drive from Vancouver opens a door to a mecca of outdoor adventures. As you soar above the sky in a floor-to-ceiling glass cable car, the breathtaking view over the mountain town of Squamish and sweeping alpine scenery are gradually uncovered in front of your eyes.
There are plenty of activities waiting at the summit once this ten-minute ride is over. You can choose to walk the Sky Pilot Suspension Bridge or benefit from the lookout to soak in the views of the extensive coastal fjords. There is also a network of forested trails looping around Summit Lodge where you can unwind for a night before heading back home.
Address: 36800 BC-99, Squamish, BC V8B 0B6.
Website | Facebook | Instagram
Indulge in Your Favorite Comfort Food at Richmond's Aberdeen Food Court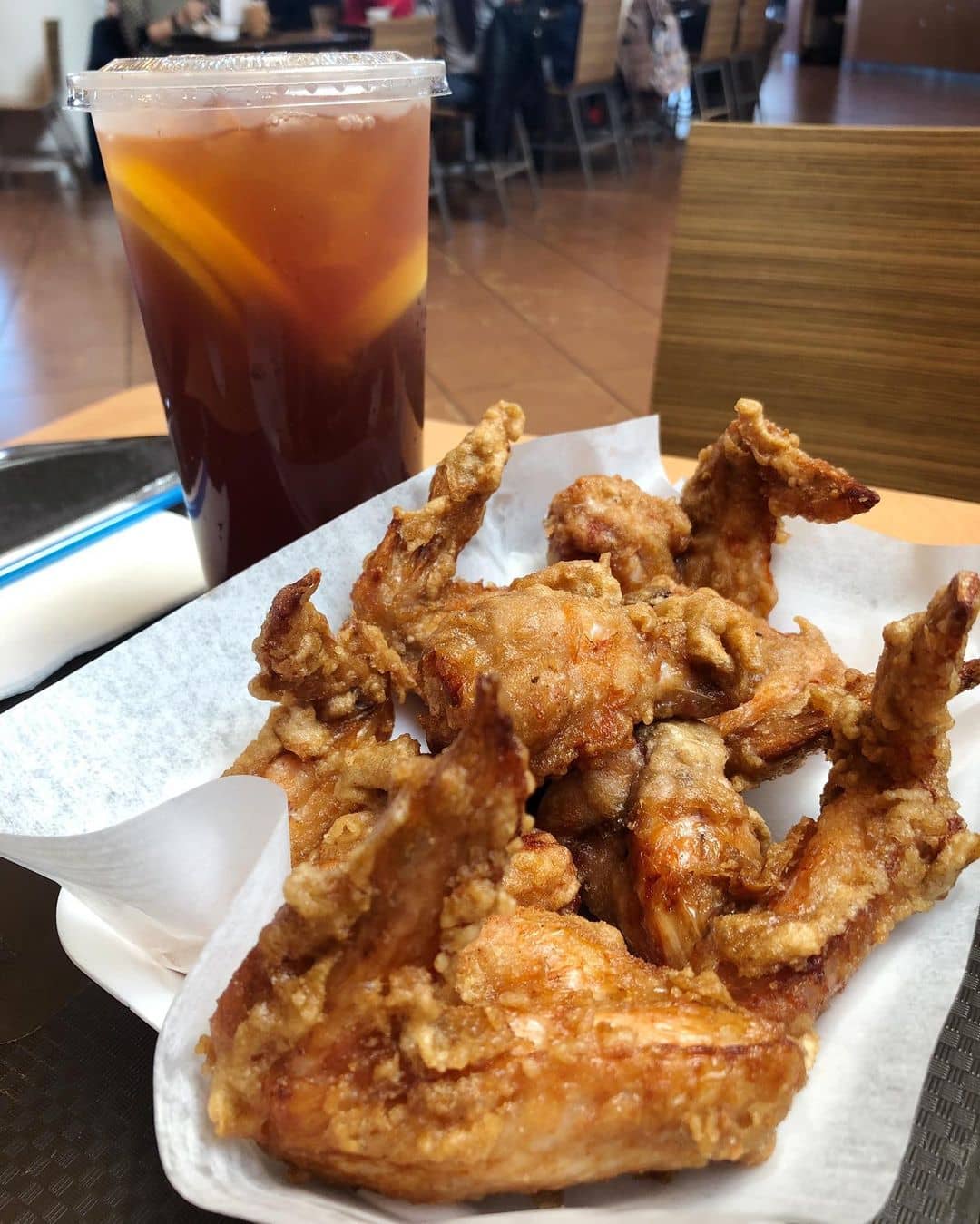 If you're looking for Asian cuisine, Richmond will be the best place to make your taste buds go crazy. While cool new dining spots keep popping up in the city, don't forget that you still have dozens of budget-friendly stands calling your name at the popular food court of Aberdeen Center! 
The mall is a steps away from Canada Line's Aberdeen Station. No matter what you're having in mind, from dim at Shanghai Morning to some of the best fried chicken in the city at Wu Fung Dessert to the staple Haianese Chicken and Rice at Cafe D-Lite, you need an empty stomach to circle this sensational food paradise! 
Address: 4151 Hazelbridge Way, Richmond, BC V6X 4J7.
Ride a Water Taxi to Granville Island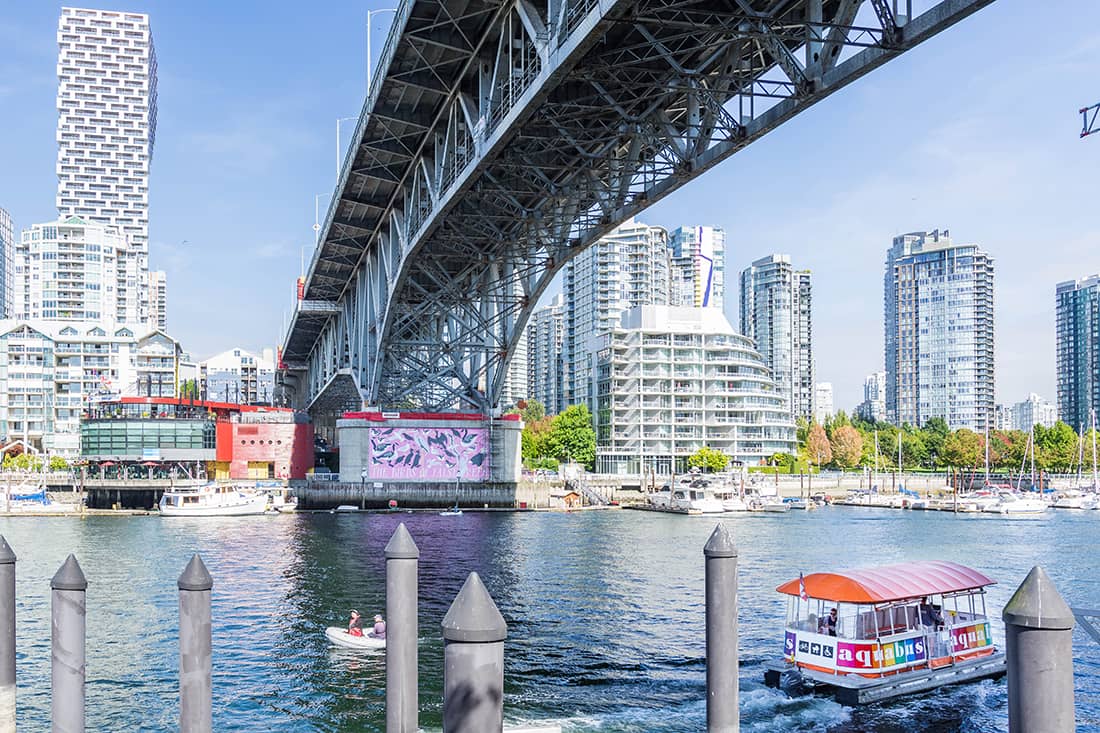 Granville Island needs no further introduction. The island is one of the most visited attractions in Vancouver but it doesn't mean you cannot find anything unique to do around this area!
Instead of hopping on a car ride like we always do, sometimes we decide to go off shore by riding a water taxi from downtown to Granville. It allows you to embrace the best view of Vancouver and False Creek on the water. You get to travel under the bridges and amaze at BC Place before dropping back to the island. Don't forget to claim a seat right at the bow to stare out at the best view!
Watch Salmons Hatch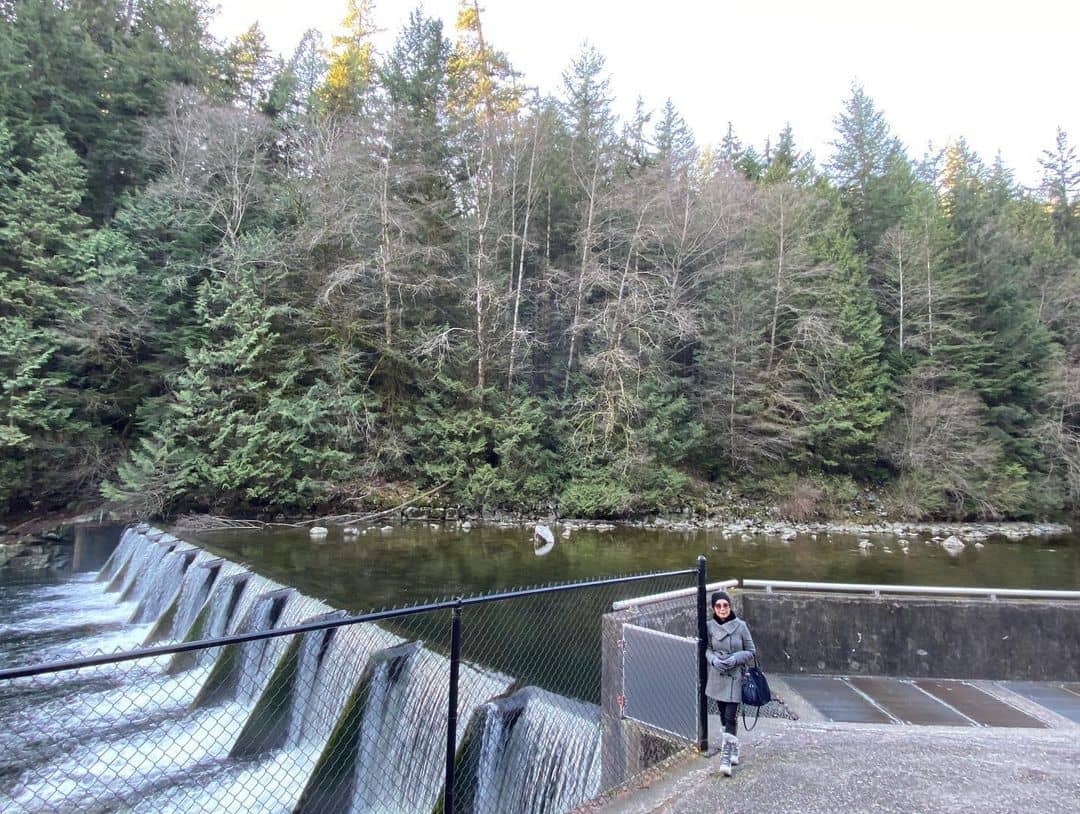 Looking for a unique way to spend your day with family? Don't let Capilano Salmon Hatchery go to waste! Not only is it free to enter, but the whole experience is totally insightful!
The hatchery is connected with the forested Capilano river, where you can take a stroll or hike along the old-growth forest to the base of the dam. Test your luck to see if you can spot any salmon in the river! But even if you fail, you still see plenty of them in the hatchery.
Capilano Salmon Hatchery allows you to watch the spawning salmon jumping up the ladder before reaching the mating and hatching ponds at the top.
It's only 15 minutes' driving away from downtown Vancouver, where you can also combine with a family-friendly hike under the towering, evergreen trees to clean out your lungs.
Address: 4500 Capilano Park Rd, North Vancouver, BC V7R 4L3.
Go Au Naturel at Vancouver's Wreck Beach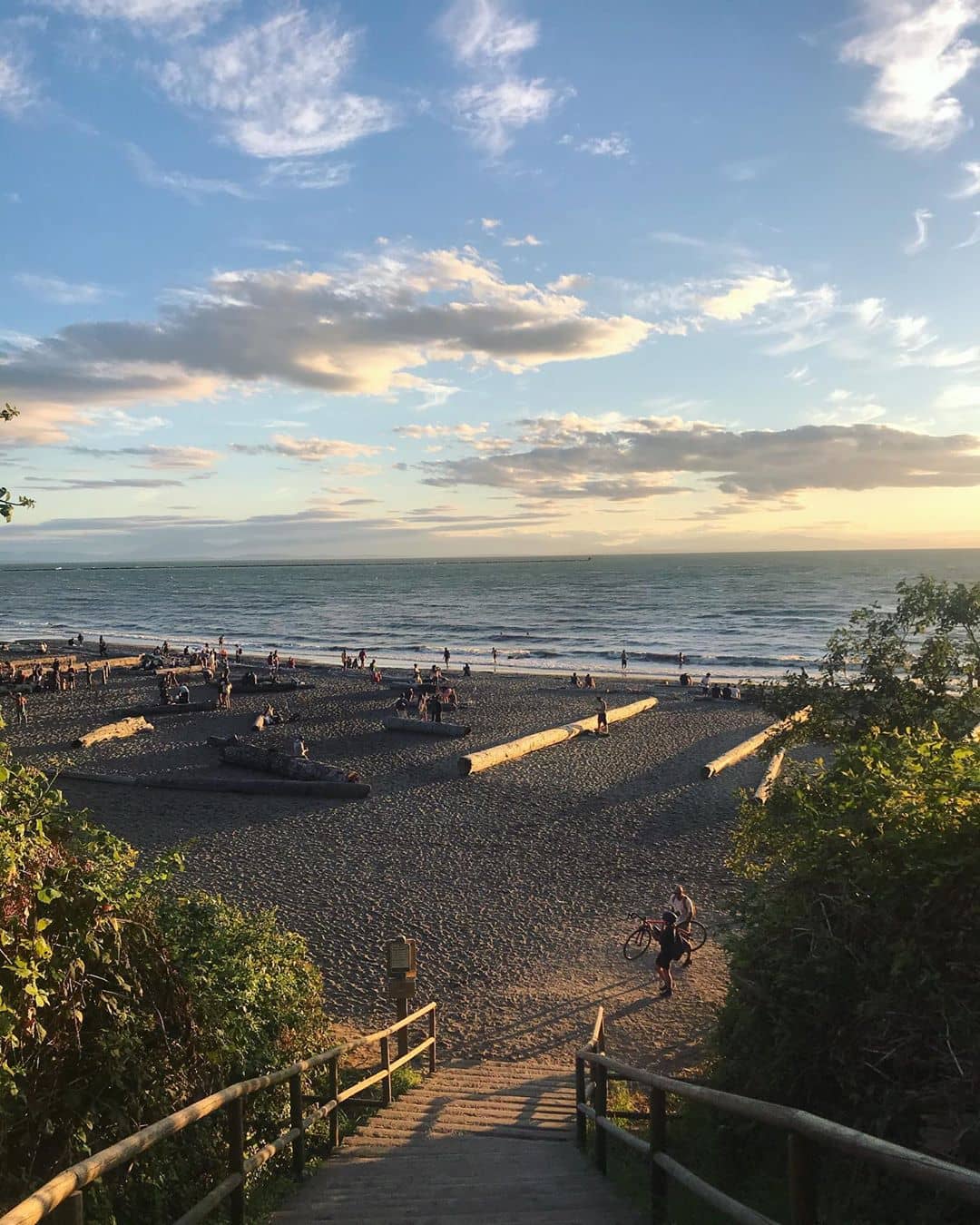 Do you dare to bare? Well if not, you don't have to strip down to enjoy Wreck Beach!
Wreck Beach is hands down the most unique beach in Vancouver where clothing is optional.
Nudity may not be mainstream, but you can expect to find doses of déshabillé to keep your free spirit afloat with like-minded wreck beachers in this secluded paradise.
Wreck Beach stretches from the western cliffside of UBC endowment lands, runs along an eight-kilometer strip of the waterfront before ending at Booming Ground Creek. The beach is 500 stairs away from the road, crossing over log-strewn sands and wooded headland before opening out to the north shore mountain and local wildlife behind.
Have A Picnic at The Secret Outpost on the Top of Horseshoe Bay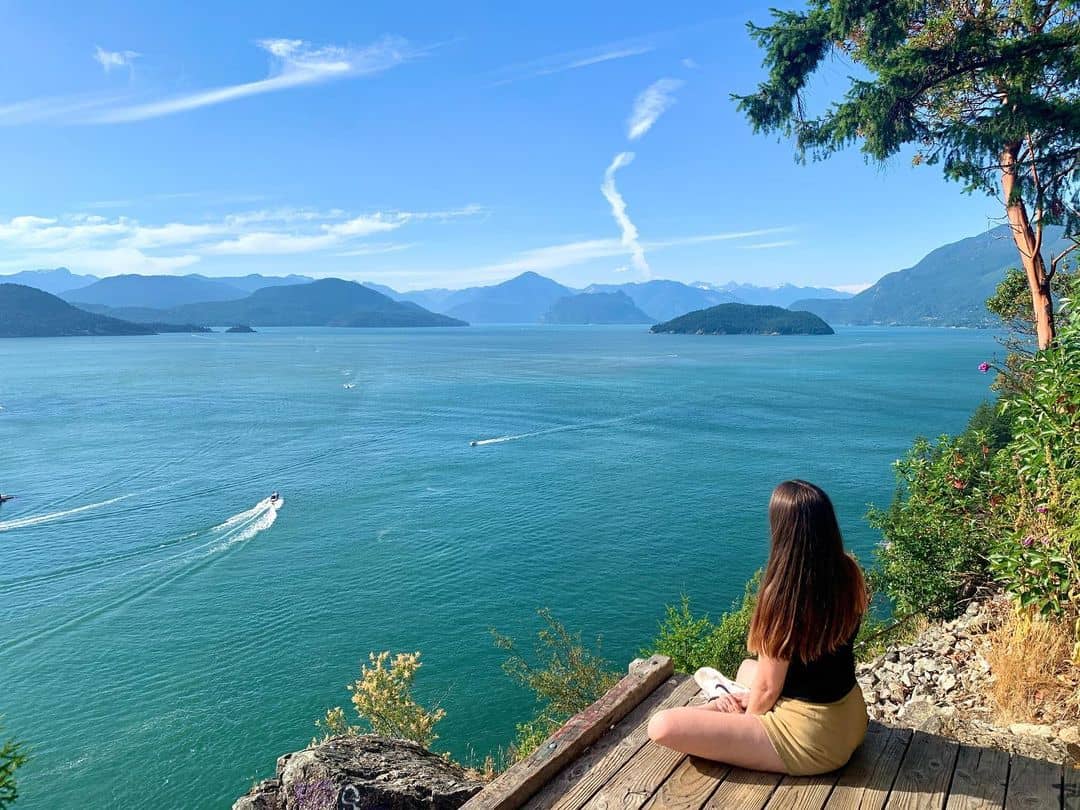 If you're a repeat visitor to Vancouver, perhaps it's time to go off the radar to somewhere further afield to unveil a new view and enjoy fresh air.
How to get to the secret spot:
If this is what you're looking for, follow us to West Vancouver! By car you'll want to cross the Lions Gate Bridge and down Marine Drive. From there take Exit 2 to Horseshoe Bay Drive. Keep going for about 1 km and park your car at the parking lot along the old highway.
From there you'll go by foot down the road until you reach a sign on a large pole saying "Residential Area. Avoid Using Engine Brakes". Beside the sign you'll see a small rocky opening to walk up. After a couple minutes you'll find the wooden platform and gorgeous view.
This secret lookout promises an unrivaled waterfront view and exposes its best beauty during sunset. Don't forget to grab your besties and pack some food along to throw an outdoor BBQ feast!
View the Mountains from a Secret Climbing Tree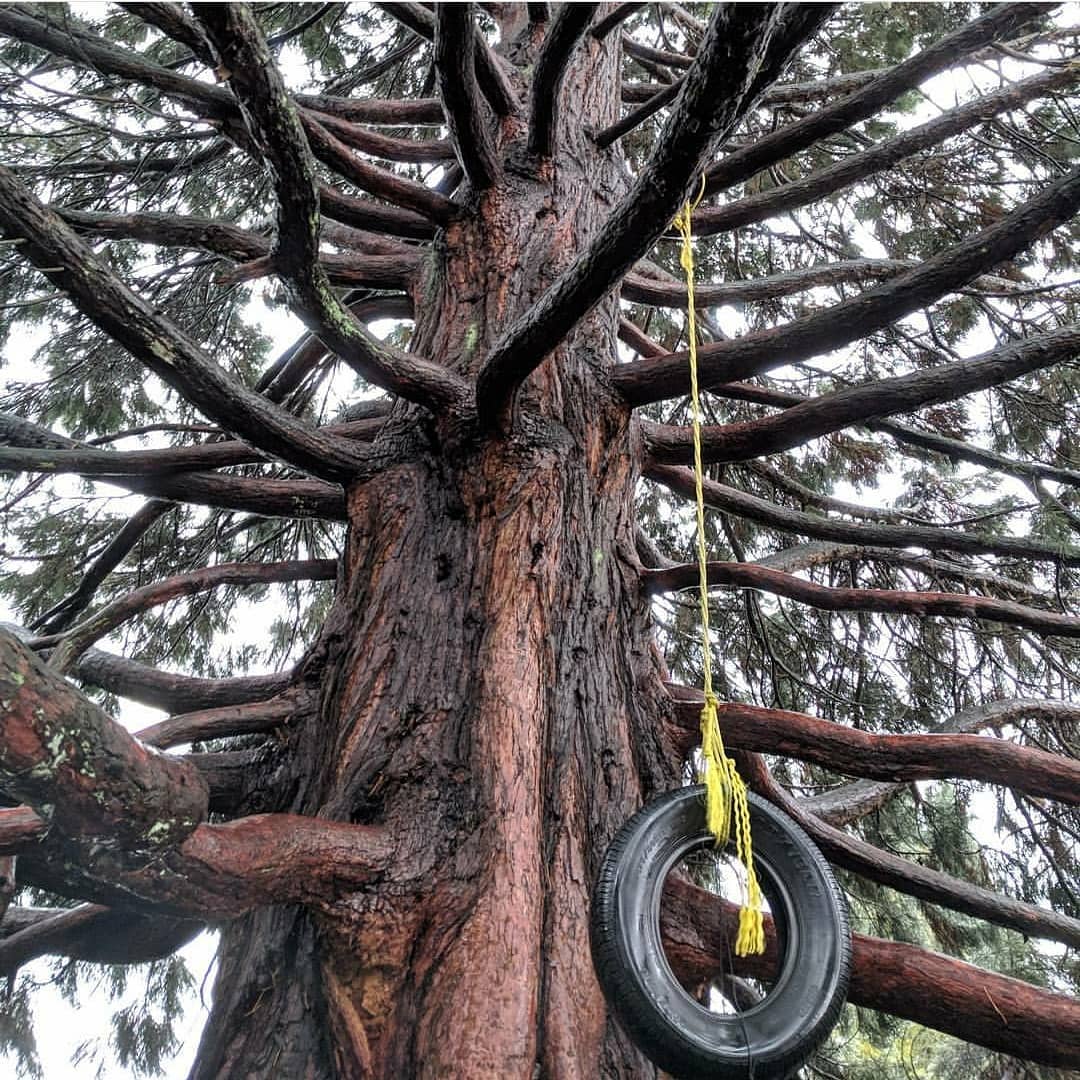 Amongst Vancouver's most scenic viewpoints, Cambie climbing tree is more on the lesser-known side that many locals want to keep for themselves instead of exposing it on tourists' radar.
But as you're already here, we can't help but reveal this unique viewpoint! The tree is nestled amongst hundreds of other old-century trees near the convergence of Cambie and King Edward streets.
Cambie is a deciduous evergreen tree, with branches radiating around the massive body as a spiral staircase. Climbing this tree requires a certain extent of fitness level and good shape. Huge and sturdy trunks make a solid base for a perfect skyward joint.
While you can climb it at any time in the day, the locals reveal that sunset is the best time when you will catch a vibrant canvas of pink dusk stretching behind the white-capped mountain.
Come Aboard to Go Whale Watching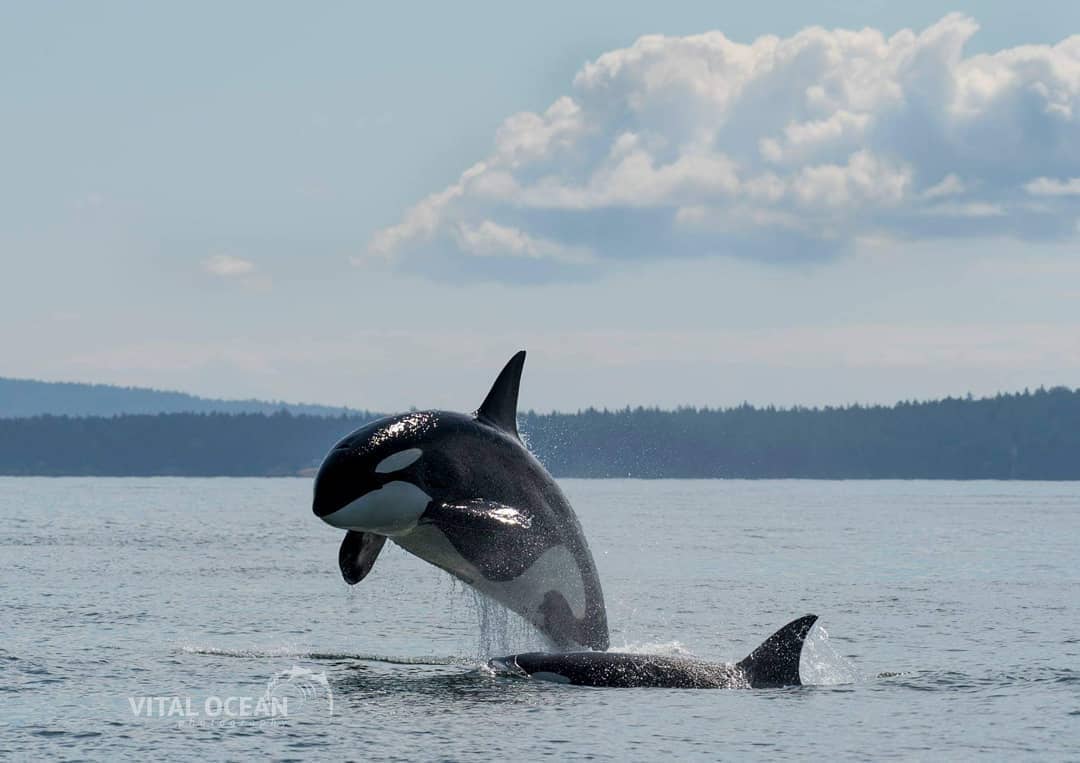 Every year from April to October, cetaceans sail the mighty waves across the Pacific Ocean during their seasonal migration. This sprawling scene of these gigantic marine mammals becomes a unique experience that you can enjoy off the shore of Vancouver.
To increase your sighting success rate, sign up with a whale watching voyage to get closer to the seasoned pods! The tour lasts from three to five hours. Meanwhile, the captain and his passionate team sail you around the island and reveal mind-blowing insights into British Columbia marine and wildlife.
We love adventures as much as you do! And Vancouver has a ton more to offer.
If you need more ideas to prolong your bucket list, here are the best ways to enjoy Vancouver without hurting your budget or consider exploring a specific neighbourhood fully.
The following two tabs change content below.
Latest posts by Noms Magazine (see all)