Vancouver has plenty of coffee hot spots, and if you are looking for the best of the best, we got you covered here.
Some of the places on this list might already sound familiar to you. You might have already tasted some of their delicious, eye-popping caffeine-induced beverages, perhaps over a chat with friends, or alone as you take the moment to people watch. But in case you haven't, here are the 9 beautiful and best coffee shops in Vancouver that must enter your "caffeinated" bucket list for 2020.
*Noms Members are part of our exclusive paid membership. Only food spots we personally recommend are accepted as members. 
Special Offer For Noms Community Only:
Save Money on Each Cup of Coffee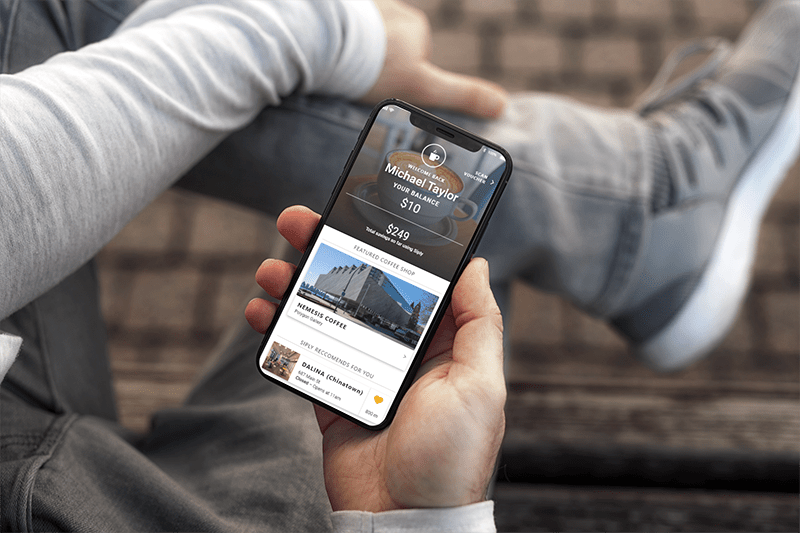 We partnered up with Siply, Vancouver's best coffee curation and deal app. They are giving our community a special offer where you can pay $27 and get $30 of Siply credit
*only available for new users
9. JJ Bean Coffee Roasters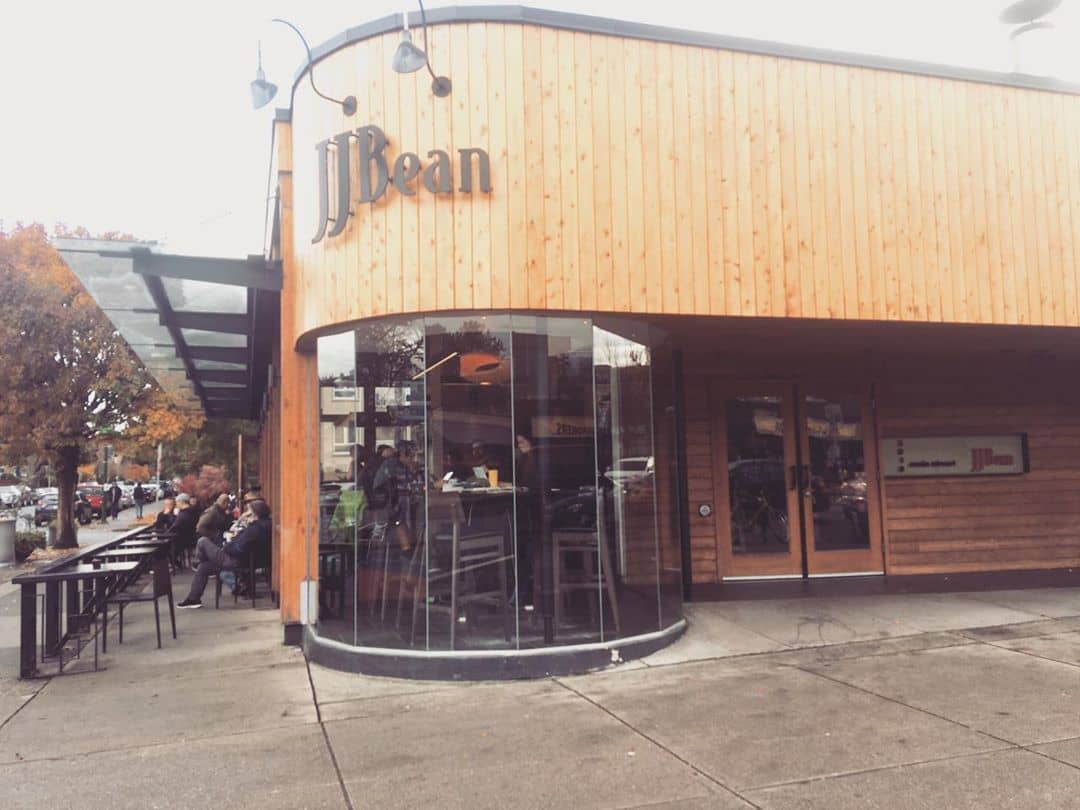 There's one more place you should add on your bucket list–JJ Bean Coffee Roasters. They've been around since the 1990s, are also present in Toronto, and are well-noted for the special attention they pay on the coffee roasting process. They always retain the integrity of the coffee bean, which in turn always gives fresh and nice-smelling coffee flavours.
Get some of their Shiver, an intriguing twist of the classic frappuccino. Their espresso drinks are also top notch–strong and delicious. The macchiato might seem slightly bitter, but it's genuine nonetheless. You can also combine your caffeinated beverage with some of their excellent food. At JJ Bean they have some of the best croissants around, and their pumpkin/apple muffin is a real feast, too.
Extra points for each store having its own character. Some are nice and modern, others are more comfy and simple. Your choice.
Order Online: DoorDash
Instagram | Facebook | Website
8. Iktsuarpok Coffee Stand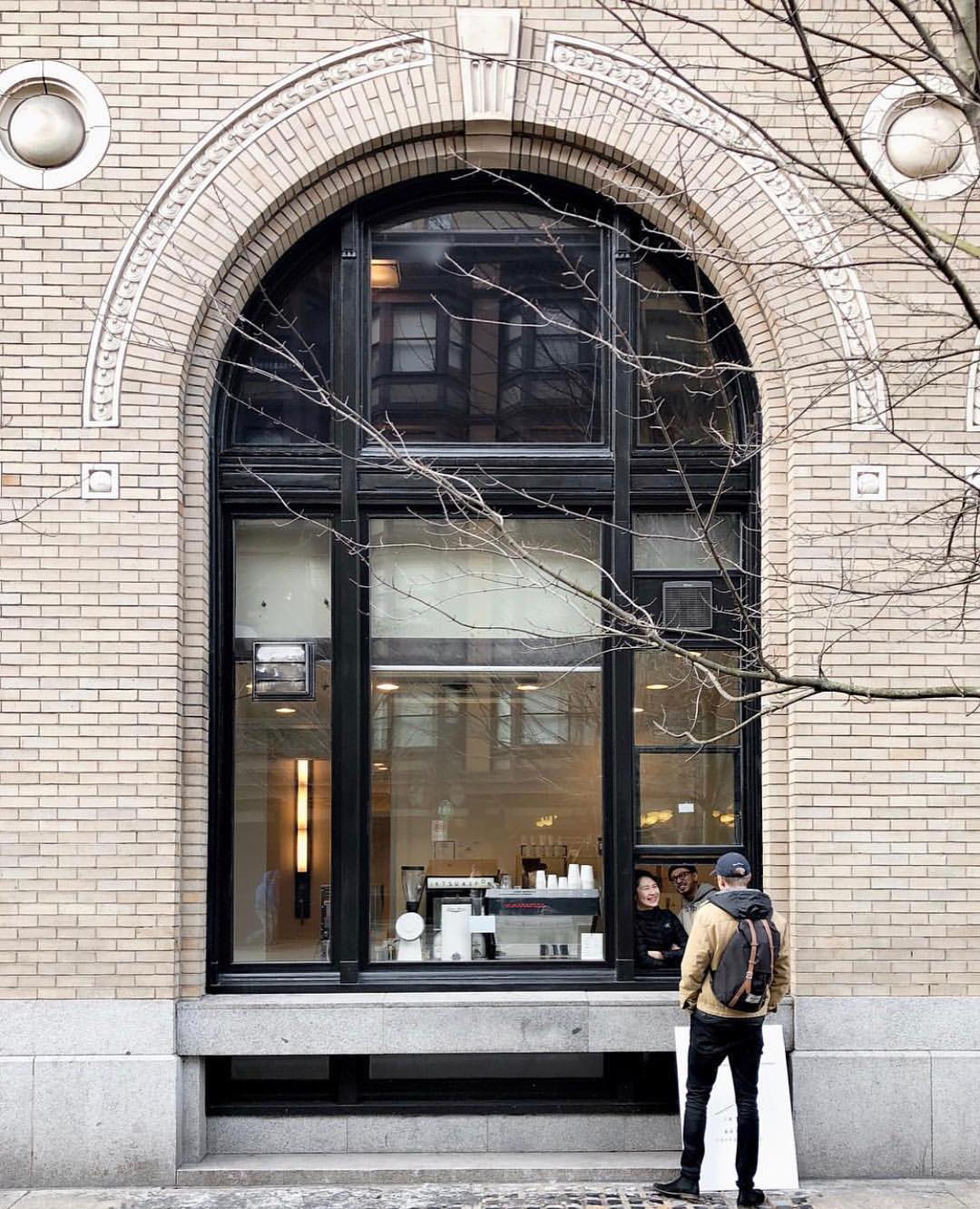 "Iktsuarpok" is an Inuit word describing the feeling of anticipation you have while waiting for someone to arrive, and also the name of a tiny but treasured Japanese coffee place in Downtown Eastside, not too far from all those vibrant hipster-y cafes in Gastown.
Iktsuarpok Coffee Stand only opened last year, however, in the matter of few months they've gained enough fans, successfully "luring" coffee lovers to have their orders via the stand's prominent window overlooking Carrall Street. They use beans from the Moving Coffee Roastery and their espresso flavours are graceful and fantastic.
The spot is owned by Montrealers Rika and Kento, who, over a cup of Matcha Latte (matcha from Kyoto, and another must-try beverage here), told us it has always been their dream to run a coffee spot. They've started small, and we can't wait to see what the 2020s will bring for them and how they grow their brand. We are counting on an ever-luscious and rich coffee offer to devour and enjoy!
Location: 30-425 Carrall Street, Vancouver
7. Cafe La Foret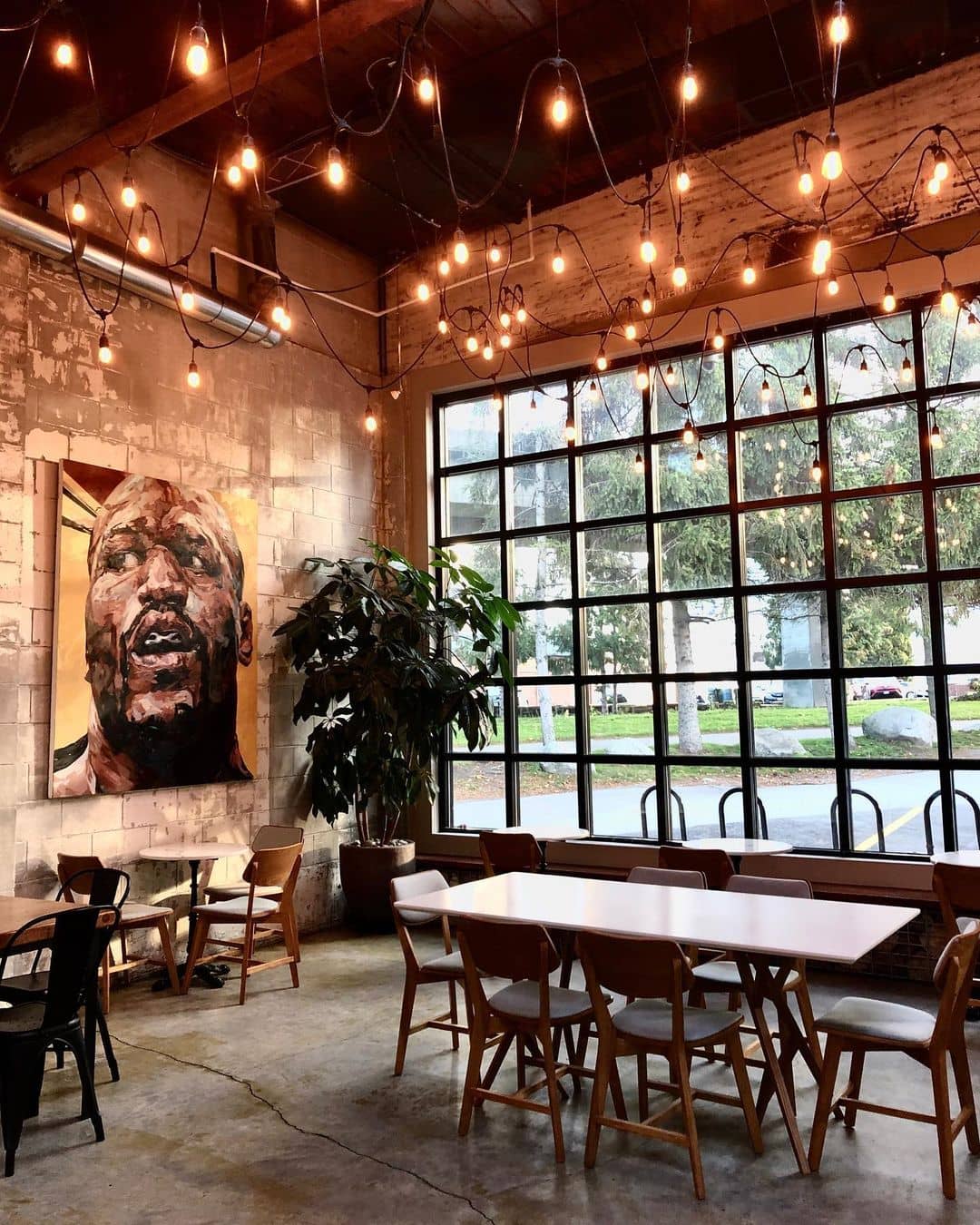 La Foret is more than a coffee shop. It's an old car body shop turned into a spacious and modern venue, with prominent tall plants that evoke a jungle feeling in the middle of Vancouver's Burnaby district. They work with various roasters from Canada and the U.S. and continually change their coffee offer for customers. You can also enjoy some great food offered on the menu at La Foret.
You can experiment with various coffee + meal (or something sweet) combinations. Try their Vanilla Lavender latte and combine it with an almond croissant. Or, take the Spanish Latte with house-made condensed milk along with a delectable squid ink toast. Their Caramel Macchiato is another must-try, and you can combine it perhaps with a crispy waffle or some of La Foret's equally enticing sandwiches.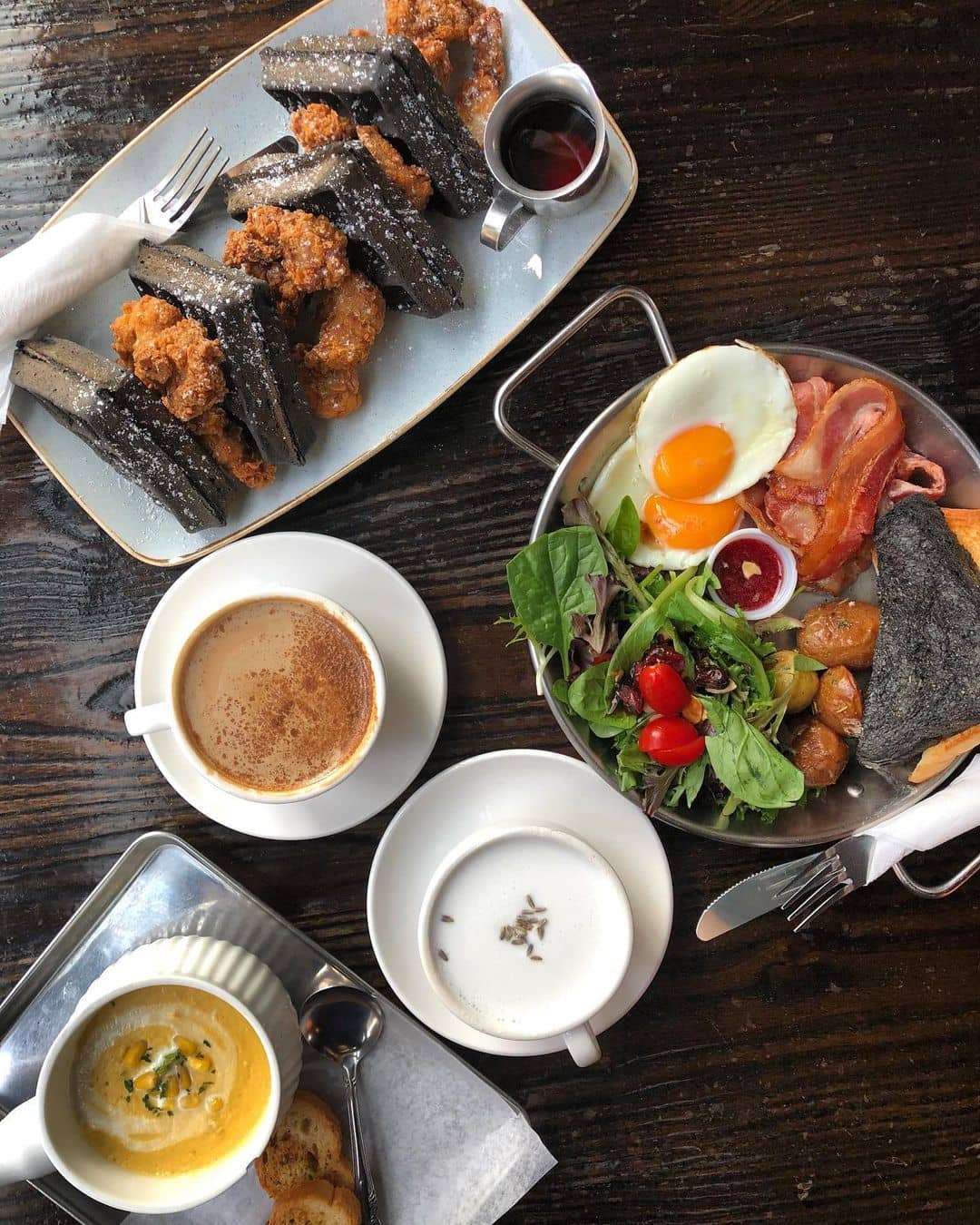 And because of their aesthetics, La Foret is a popular hang-out spot during the weekends. Come early or be stuck standing around for 15 mins waiting for a seat to open up.
Pro-tip: grab the middle seat directly across from the cake cabinet if you need an outlet.
Location: 6848 Jubilee Ave, Burnaby, BC V5J 4B3
6. Platform 7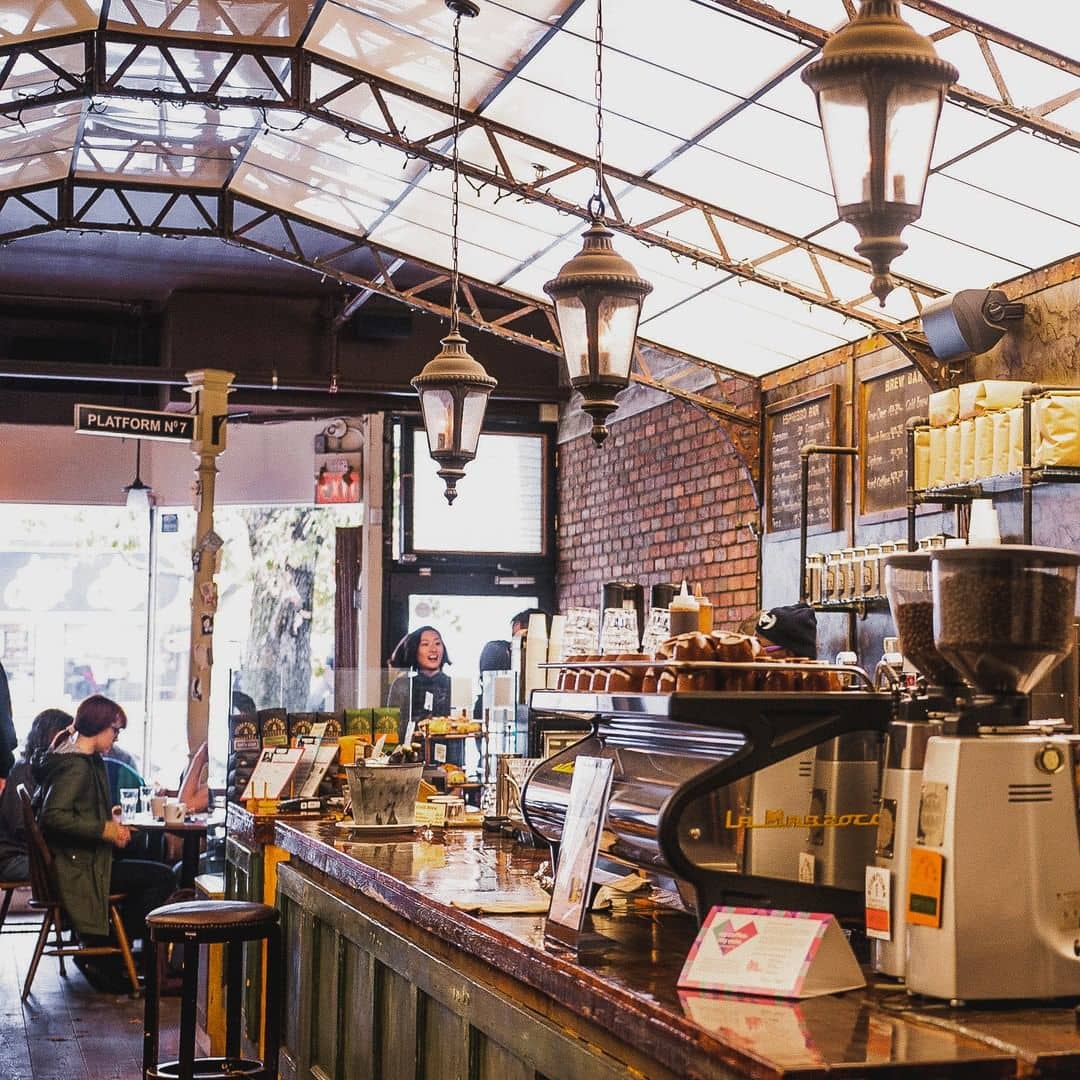 Platform 7 is unique for it resembles the interior of a train station. You'll find them on two Vancouver locations, one in East Hasting which takes on London's famed Paddington Station, and another in Kitsilano that sources design inspiration from Italy. "It's exciting to be a train station because it signifies the beginning of a trip and sometimes the final destination is unknown," would remark owners Marke McNichol and Livio Susin in a special interview for Noms Magazine.
Each Platform 7 has its own unique vibe, however, what really makes them special is the coffee and the diverse ways in which they serve their beans (an abundant list that includes: siphon, aeropress, chemex, hario v-60, French press).
You can opt in for a cup from either their Cold Bar, Brew Bar or Espresso Bar menu. Go for a foamy Nitro Brew from the first menu, or if you are in the mood for some nice mocha, hot chocolate or classic latte, treat yourself something from the third menu. Whether you ask for our favourites, we solemnly swear that the best features are on the Brew Bar menu–their Stumptown Tasting Flight and the Brew Flight. Don't miss their sandwiches either.
Locations:
2300 W Broadway, Vancouver, BC V6K 2E5
2331 E Hastings St, Vancouver, BC V5L 1V6
Order Online: DoorDash
Instagram | Website | Facebook
5. Timbertrain Coffee Roasters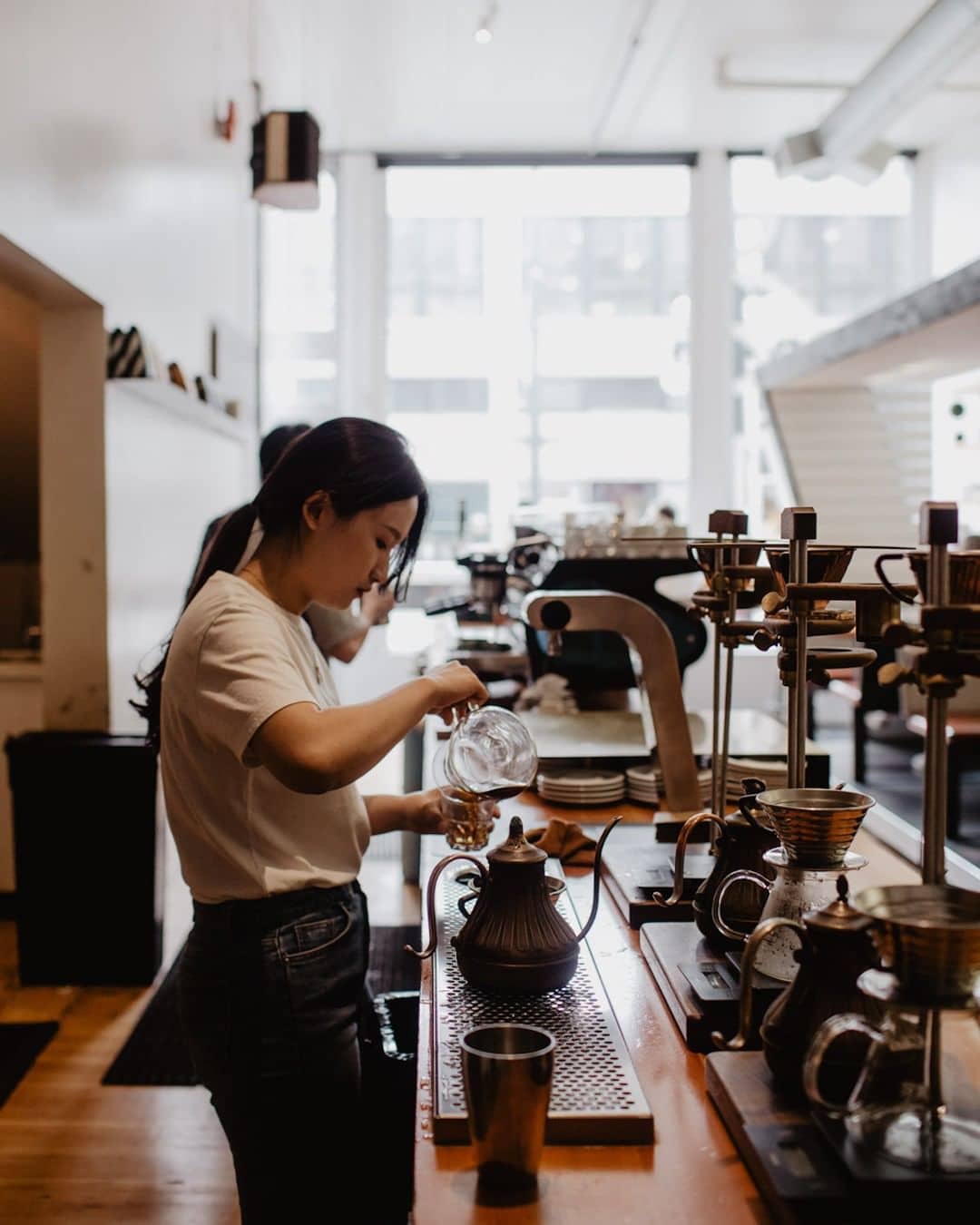 It sits in the heart of the district–the Timbertrain is one more Gastown gem you need to jot down on your the best coffee in Vancouver bucket list. It's a train-themed cafe in a sea of fancy shops, boutiques and salons, and also very close to a university campus. So, shoppers and students can be a common sight inside the Timbertian, bringing a jubilant vibe to the place.
Here they serve the perfect cold brew in Vancouver, on tap, and is the thickest and creamiest you'll ever have. Opt-in for their top-notch pourover and watch how the barista prepares it on the cool brew station set up on the counter.
Several other cafes take their beans from Timbertrain Coffee Roasters, so it's easy to understand the huge popularity of this particular place downtown Vancouver. And if you fancy improving your coffee skills like learning how to latte art or brew the perfect cup of joe at home, they offer some classes too.
Location: 311 W Cordova Street, Vancouver, BC V6B 4K2, Gastown, Downtown
Order Online: DoorDash
Instagram | Facebook | Website
A rundown of all the best restaurants, cafes, drink spots, shops, and places to stay in the Gastown area.
4. Nemesis Coffee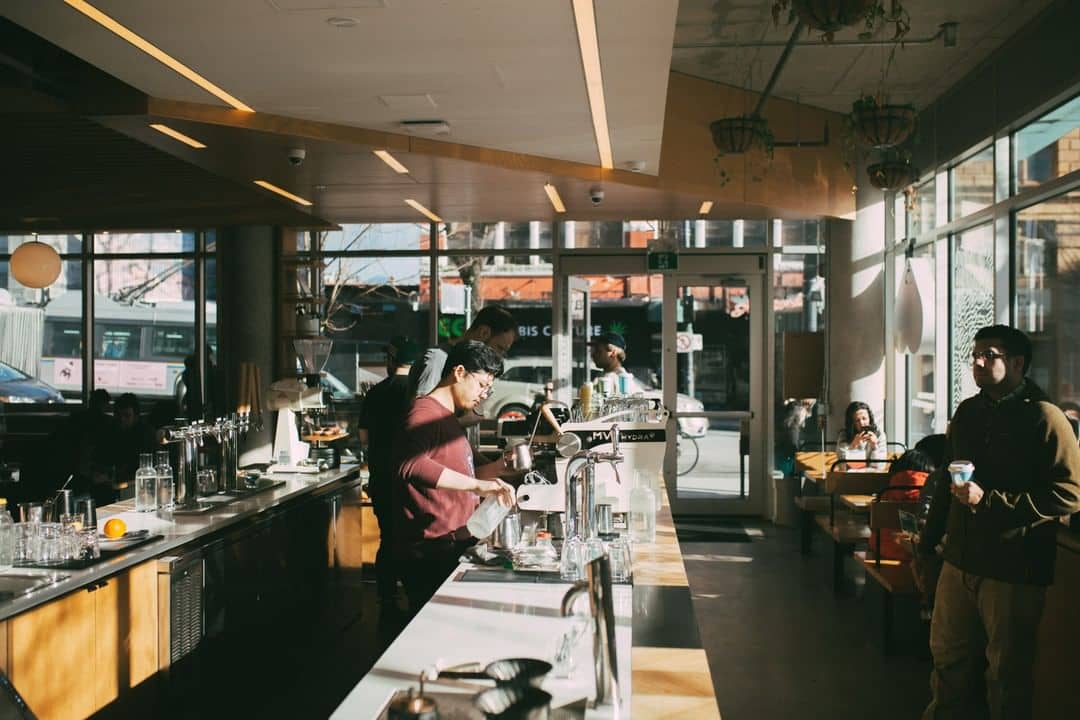 One of Gastown's most beloved coffee shops is Nemesis. This is a wonderful coffee corner with laid back ambient and some quite delectable pastries. You don't want to skip out on their classic chocolate cookie either – it's one of the best in the city.
Nemesis offers a rotating selection of beans, either as a pourover or espresso, with the v-60 pourover being one of their most popular options. Their coffee flavours pop and the quality is top-notch + if you order a latte you'll also enjoy some good latte art. And the food adds to the experience at Nemesis. So we recommend you go wild by combining your coffee cup with any of their luscious French Toast, Avocado Toast or Pistachio Kouign Amann.
It gets bumping on weekends so come early if you want a seat.
Location: 302 W Hastings Street, Gastown
Order Online: DoorDash
Instagram | Facebook | Website
3. Prototype Coffee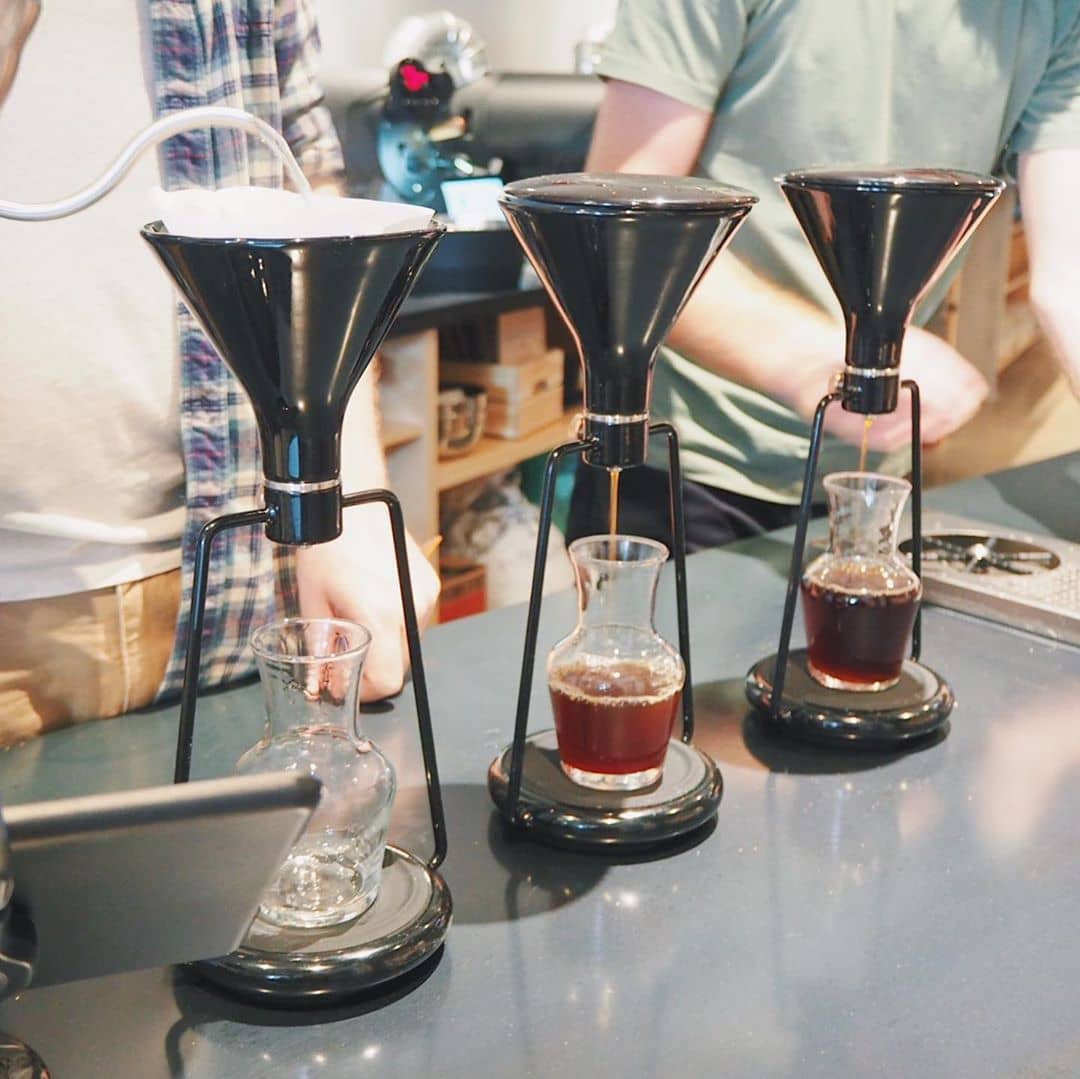 If you are looking for some of the best coffee in Vancouver's Strathcona neighbourhood, head to Prototype Coffee. This place is a newcomer on the city's coffee scene but already picked up several accolades and mentions from top dogs like Bonappetit.
The cafe interior also leaves an impression: Dark-hued, accented with mirrors and moss walls. Prototype's simplistic furnishing of the site is in complete harmony, floor to ceiling, coffee mugs to counter. As impressive as the decor is, the fancy equipment shines as well.
There's plenty to choose from the menu (over a dozen coffees to choose from), but note that the prices of the cups change depending on which bean you choose. What you order, you can also buy in-store as beans. Get a Codex Guatemala Candeleria, if you fancy an intriguing fusion of Macadamia nut, vanilla, and fruity flavours.
If you're stuck when choosing from their giant list, Co-Owner Matt and his friendly team are there to help you nail down the right one for you.
Feel good observation: The pour-over came in a wine flask and some items (mocha in our case) came in custom-made ceramic cups.
Location: 883 E Hastings St, Vancouver, BC V6A
Order Online: DoorDash | Uber Eats
Instagram | Facebook | Website
2. Milano Coffee Roaster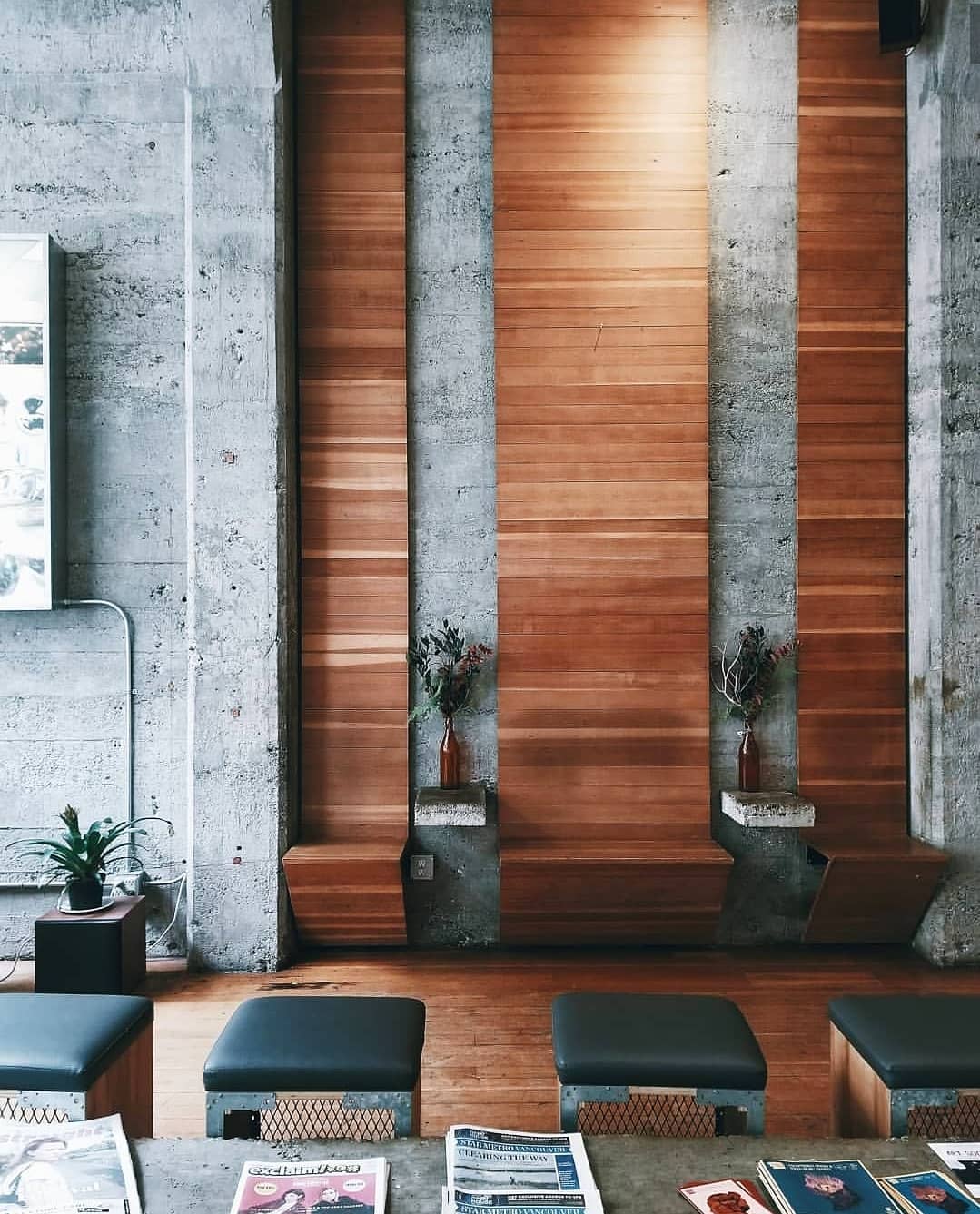 Milano is a must-check, family-owned coffee shop in Vancouver. It has been present on the coffee scene since the 1980s, and as the name also hints, they are bringing on an Italian coffee culture in the city.
This coffee shop is Vancouver's only espresso tasting bar, where they always readily have some eight different espresso samples to try. Each of their espresso uses over ten varieties of 100% premium Arabica coffee beans, so it's really unique blends. You don't want to miss La Futura, which is heavenly 10-blend espresso with toffee, spice, and florals. Equally enticing: their pour-over, Turk Island drip, French press blends, and Iced latte that is served in a big mason jar. If you are a chocoholic, you'll gulp down their killer raspberry mocha pretty fast.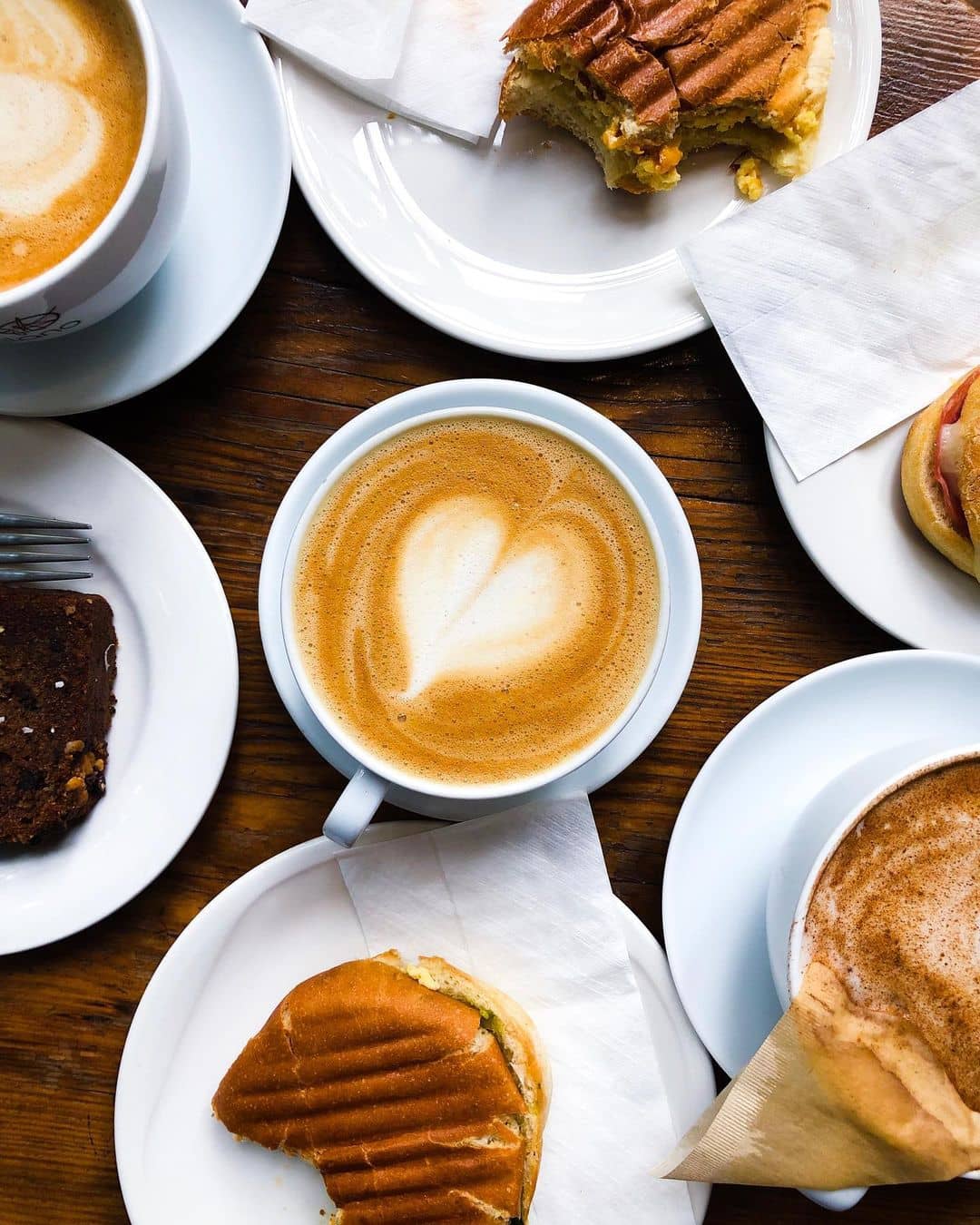 Thumbs up also for their Broadway location: right across Jonathan Rogers park with a wonderful view of downtown Vancouver.
Locations:
-156 8th Avenue W, Vancouver, BC V5Y 1N2
-36 Powell Street, Vancouver BC, V6A 1E7
-849 Denman Street, Vancouver BC, V6G 2L9
Instagram | Facebook | Website
1. Revolver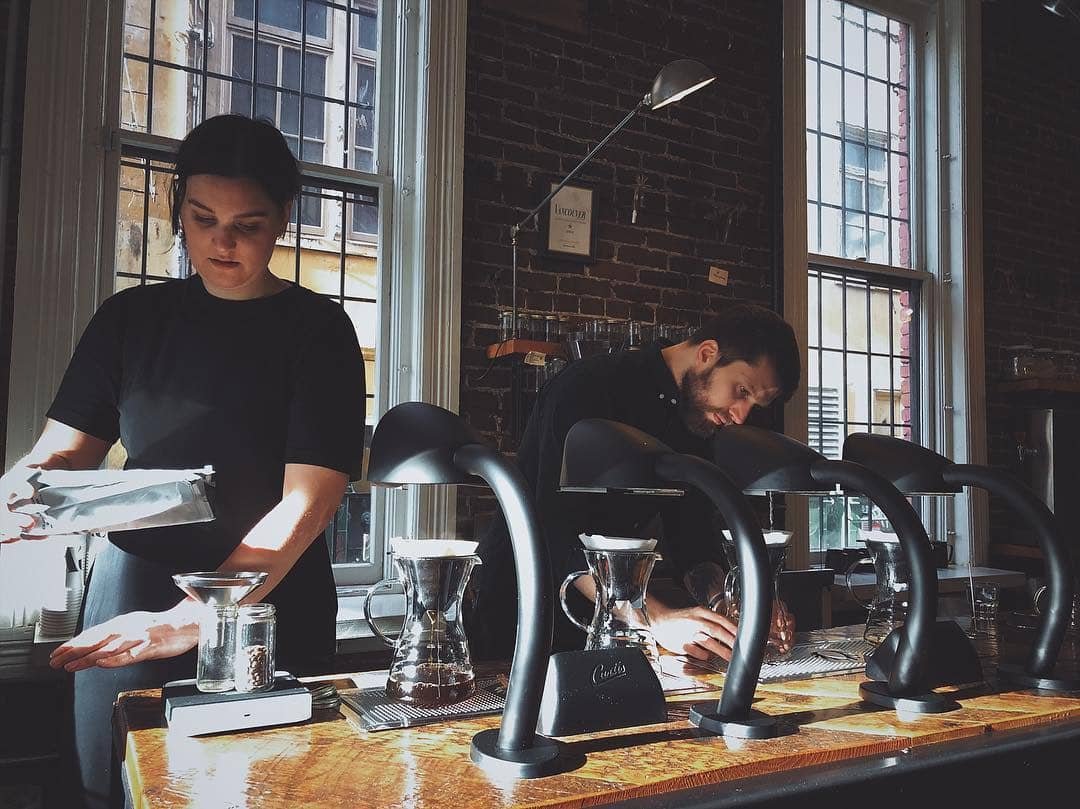 This place is like a coffee planet on its own, where they always meticulously prepare their coffee offer. Here you'll get to drink some of the most authentic coffee in Gastown, downtown Vancouver. They use only the best roasts, mostly from around North America. But the coffee you'll order this week may not be available as you return the next week or next month – which adds to the excitement.
Like an open lab for coffee, at Revolver they consistently test new coffee flavours and not every flavour that's devised ends up on the menu after the testing. They also use a variety of brewing machines to alter the new flavours.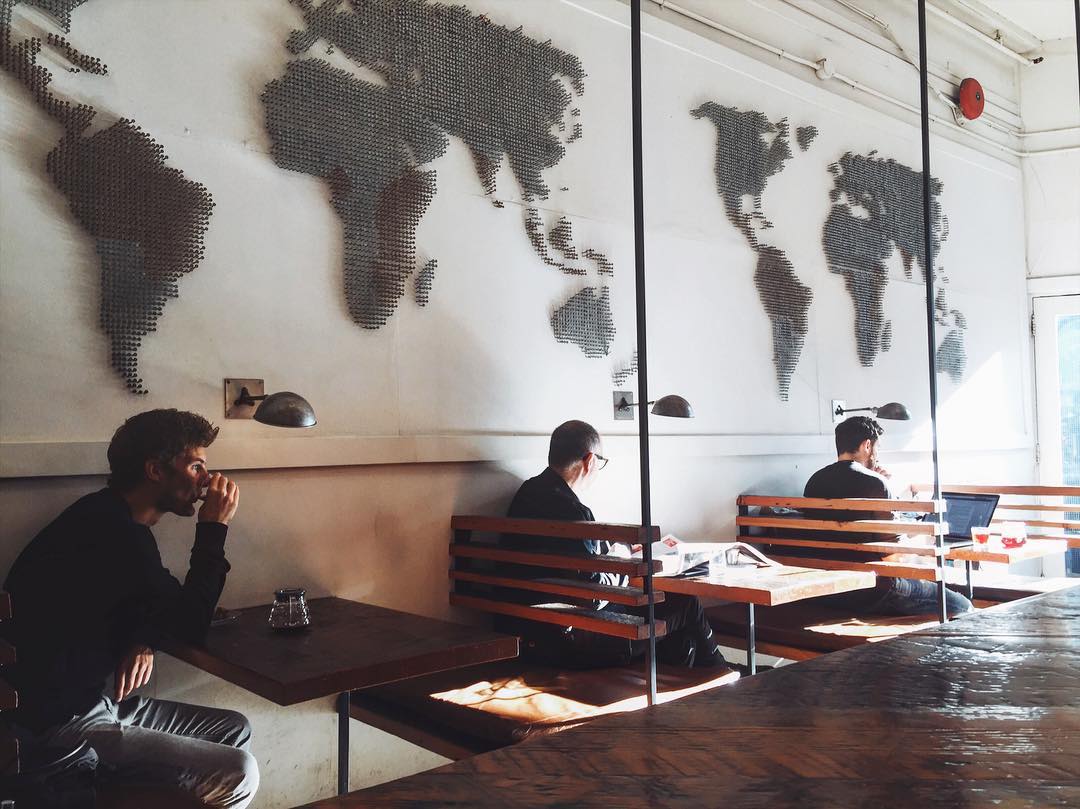 Take some of their Espresso Flight–it's really a must if you are a coffee person living in or just visiting Vancouver. At their premises, it's also possible to buy beans from the roasters they use as well as coffee brewing equipment in the room next to the main hall.
Location: 325 Cambie St, Vancouver, BC V6B 2N4
Fun tip: They have daily coffee tastings from 11:45AM – 12:30PM
Order Online: DoorDash
Instagram | Facebook | Website
Honourable Mentions: Propaganda Coffee, Birds & Beets, Buro Espresso Bar, 49th Parallel
You may be randomly checking coffee shops or always returning to the same spot close to your place, but that's not how you'll bump into the best cafe in Vancouver. This city has so much to offer in terms of coffee, so if you are really a cafe lover, you'll find this guide pretty handy. 🙂
And in case you are in the mood to rather hunt some bubble tea (which is booming right now), check our pick of the 10 best bubble tea hotspots in downtown Vancouver (and beyond). Enjoy the city and all its luscious drinks!
The following two tabs change content below.
Latest posts by Noms Magazine (see all)