Long known as a celebration of family, tradition, and comfort, Italian food is by far a big favourite in dining experiences across the globe. From fresh ingredients, to delicious sauces, pizzas and of course all the pasta-bilities (get it?), there is something for everyone to enjoy in authentic Italian cuisine.
So, here is where we bring you the best Italian restaurants in Vancouver available in, in our carefully curated list below.
10. Ask for Luigi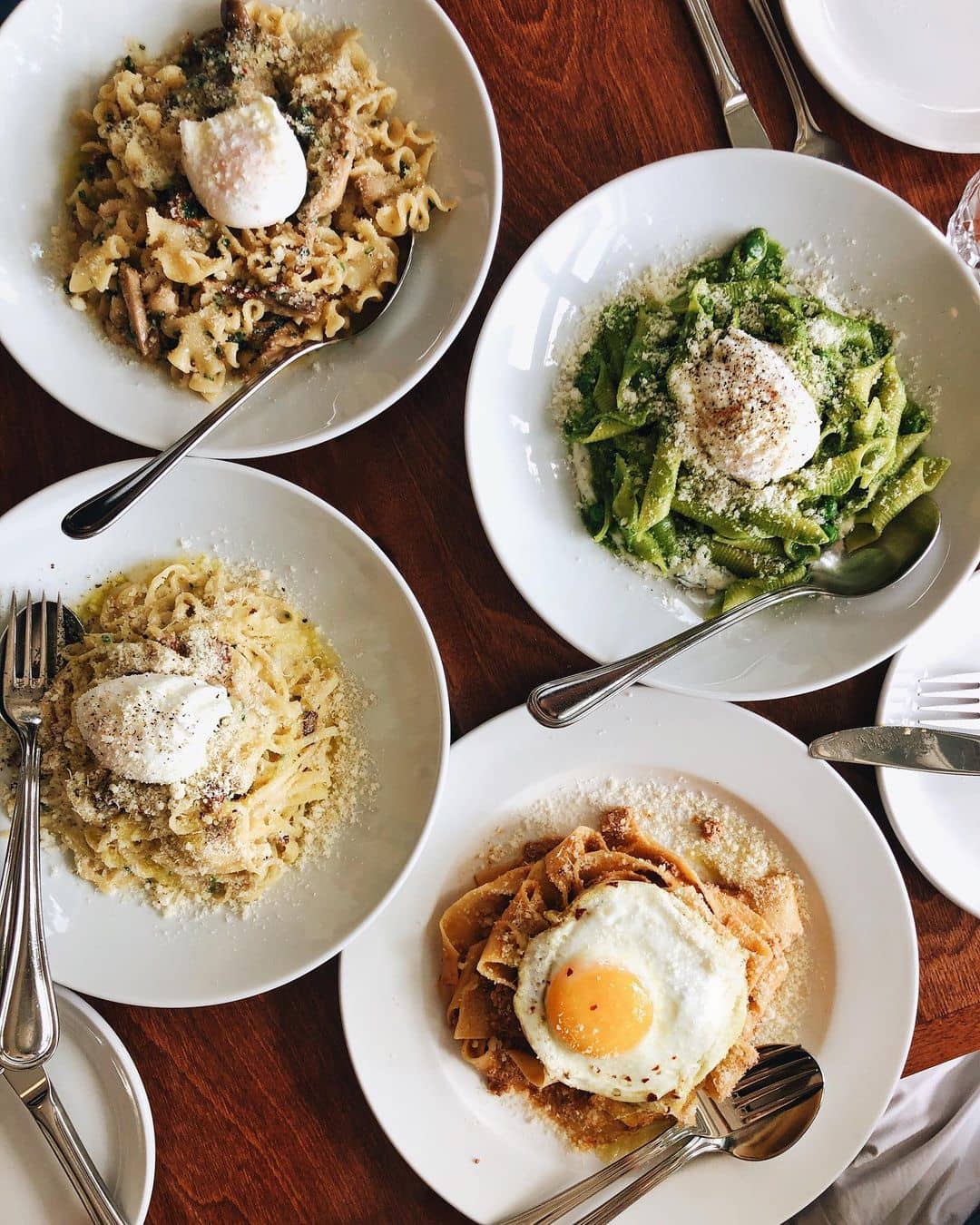 If you wander to the edge of Gastown, you'll find this tiny Italian dining spot called Ask for Luigi. This cozy and quaint eatery offers customers fantastic group dining experiences with sharing options, and hearty comfort food.
Start off with some antipasti veal tartare, tonnato & grana arso crackers, or a yummy grilled octopus. They offer a range of pastas for every palate, and we recommend you try their amazing spaghetti nero, with clams & bagna cauda, or the red wine risotto. Finish your meal with a super soft slice of olive oil cake, or traditional panna cotta.
Address: 305 Alexander St, Vancouver, BC V6A 1C4
Order Online: Uber Eats | SkipTheDishes
Website | Instagram | Facebook
9. Nook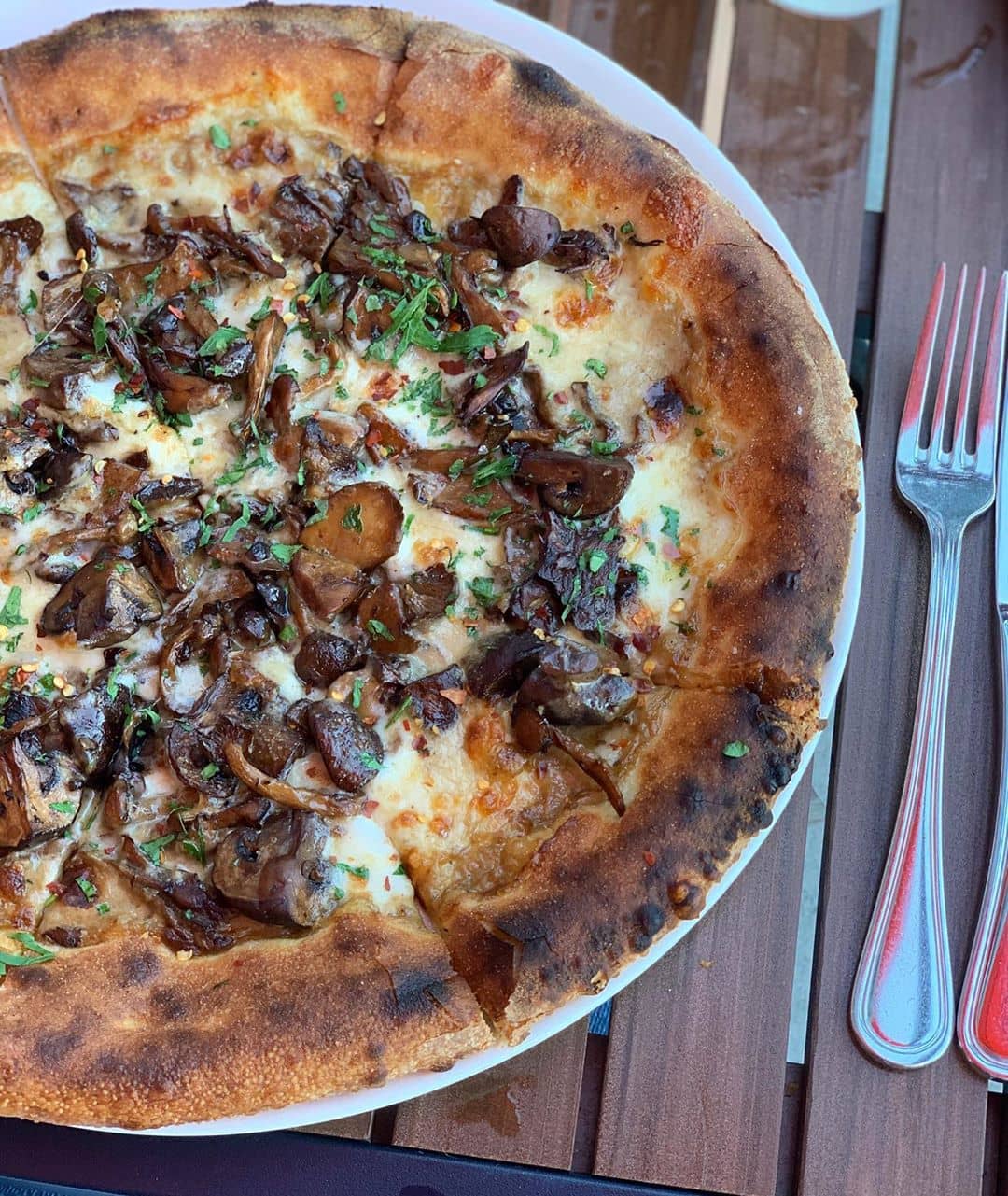 They made it to our Best Pizza Places in Vancouver, and definitely live up to their name! Nook is one of those popular Italian spots you will love to frequent. It's a place to relax with friends, enjoy a wonderful meal, and have fun.
Start off with some antipasto, the meatballs in tomato sauce are super yummy. If you love pasta, go for their Rigatoni Arrabbiata, or some Orecchiette with Italian sausage, rapini, and fennel seeds. If pies are your thing, the Ricotta is a must-try, and the mushroom veggie pizza is another crowd puller. Round off with a sweet sampling of Chocolate Budino, or melt-in-your mouth vanilla pannacotta.
Address:
-195 W 2nd Ave, Vancouver, BC V5Y 4A1
-1525 Yew St, Vancouver, BC V6K 3E5
-781 Denman St, Vancouver, BC V6G 2L6
-150 Victory Ship Way #160, North Vancouver, BC V7L 0B2
Order Online: DoorDash
Website | Instagram | Facebook
8. Robba Da Matti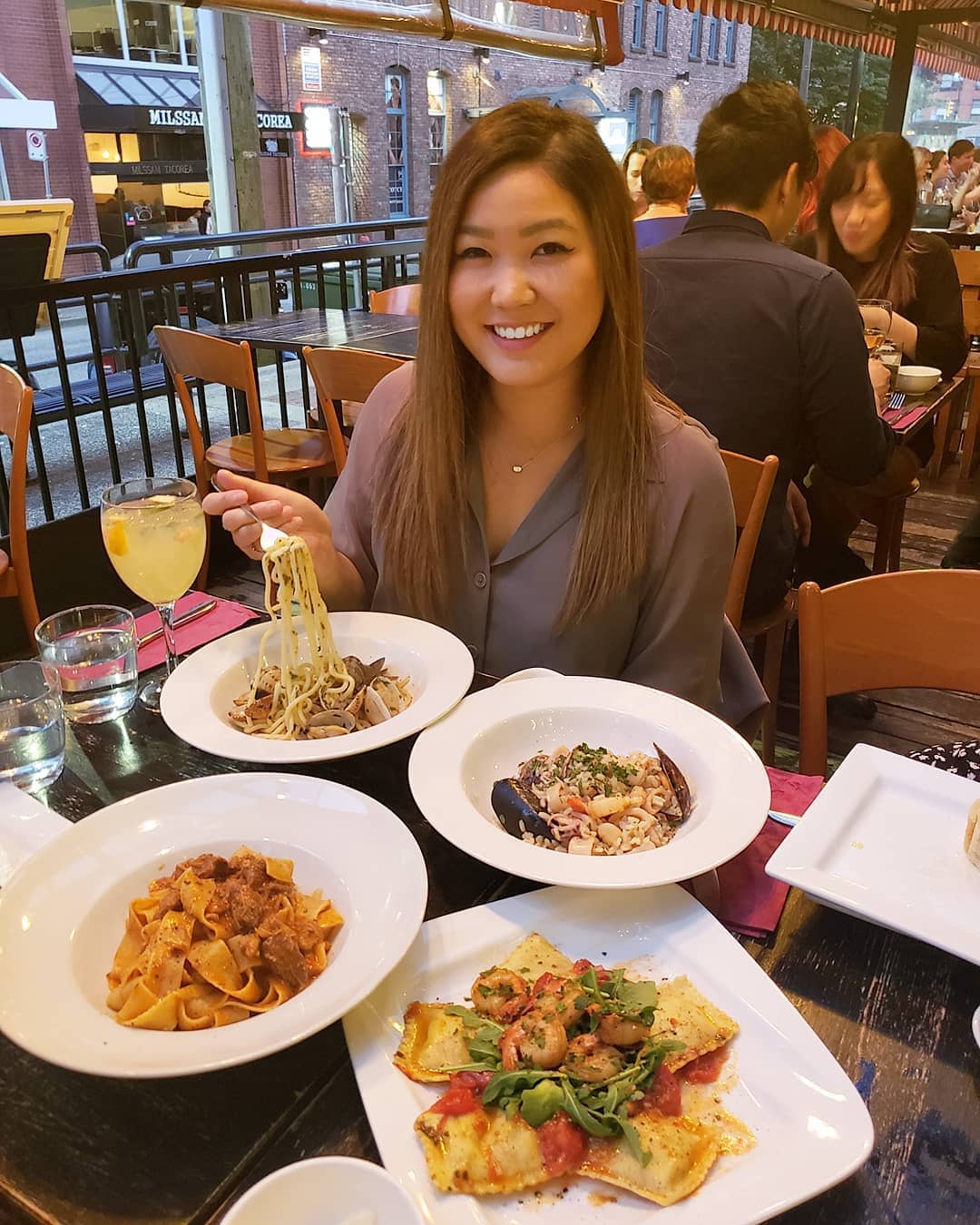 Right in the heart of downtown Vancouver is Robba Da Matti, a cozy, romantic and perfect Italian trattoria. Serving splendid meals made with the freshest ingredients, and speciality homemade pastas created from recipes that have been passed down for generations, Robba Da Matti offers diners a truly authentic Italian dining experience.
Start off with the Yaletown Antipasto, made up of cured meats, salami, prosciutto and mature cheeses. For your main, try their Lobster and Crab Ravioli, the Spaghetti with Clams, or a delicious plate of braised veal and saffron risotto.
Address:
-1127 Mainland Street, Vancouver, BC V6B 5P2
-1906 Haro St., Vancouver, V6G1H7
Order Online: DoorDash | Uber Eats | SkipTheDishes
Website | Instagram | Facebook
7. Marcello Ristorante and Pizzeria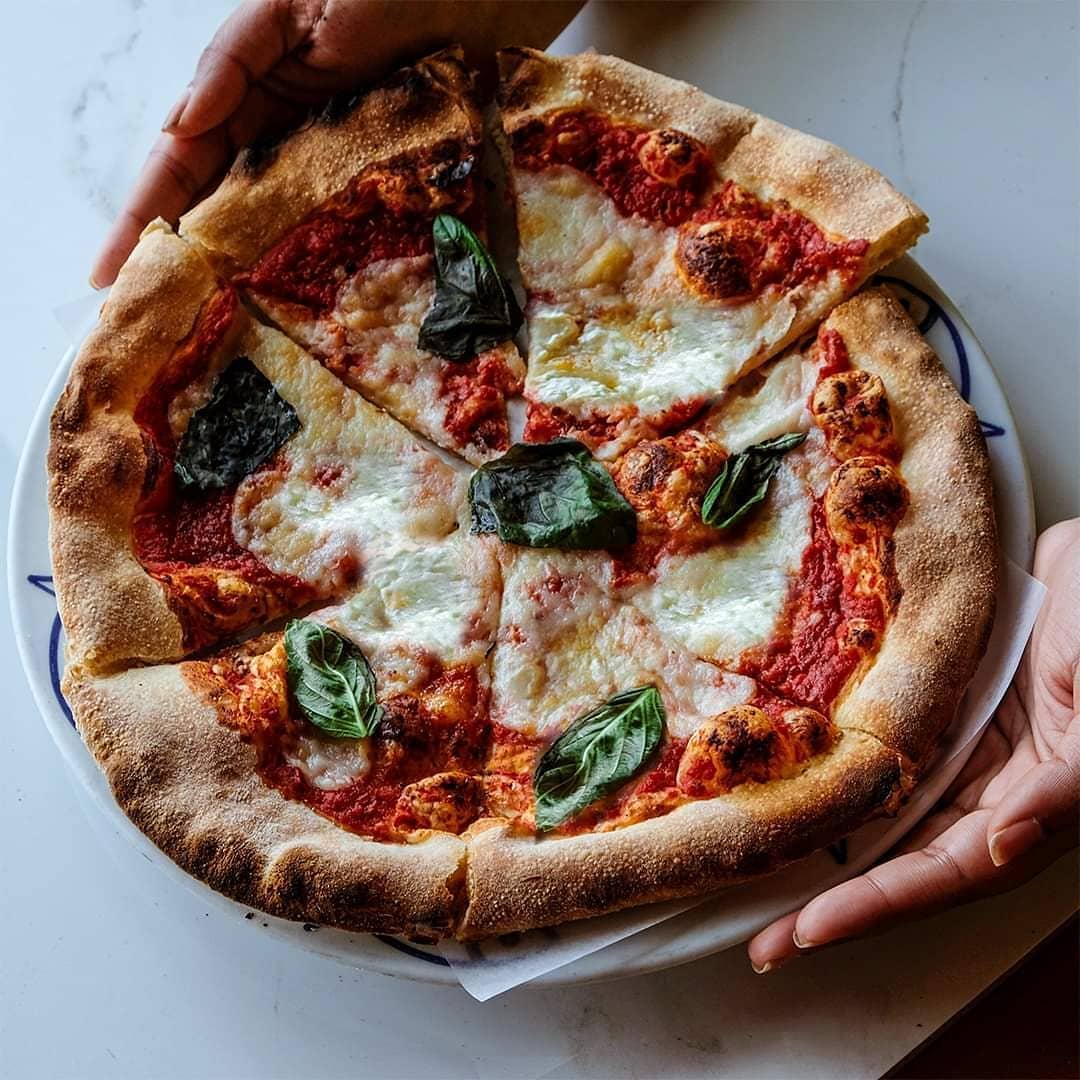 Your friendly neighbourhood pizzeria, complete with a Neapolitan-style wood-burning oven! Marcello is a firm favorite among Italian food lovers, and brings you that cozy comforting feeling with every bite you take of their amazing pizza pies, and pastas. They also made it to our 10 Best Pizza Spots in Vancouver list.
Start off with a cocktail. The Lavanda is a dreamy concoction of Empress gin, lemon juice, simple syrup, and prosecco. For a comforting pasta dish, tried and tested is the Spaghetti Alla Bolognese, as well as the Linguine Carbonara. The pizzas are fantastic, and we recommend you dig into a piping hot and spicy Palermo By Night. Yum!
Address: 1404 Commercial Dr Vancouver, BC V5L 3X9
Order Online: DoorDash | SkipTheDishes
Website | Instagram | Facebook
6. La Terrazza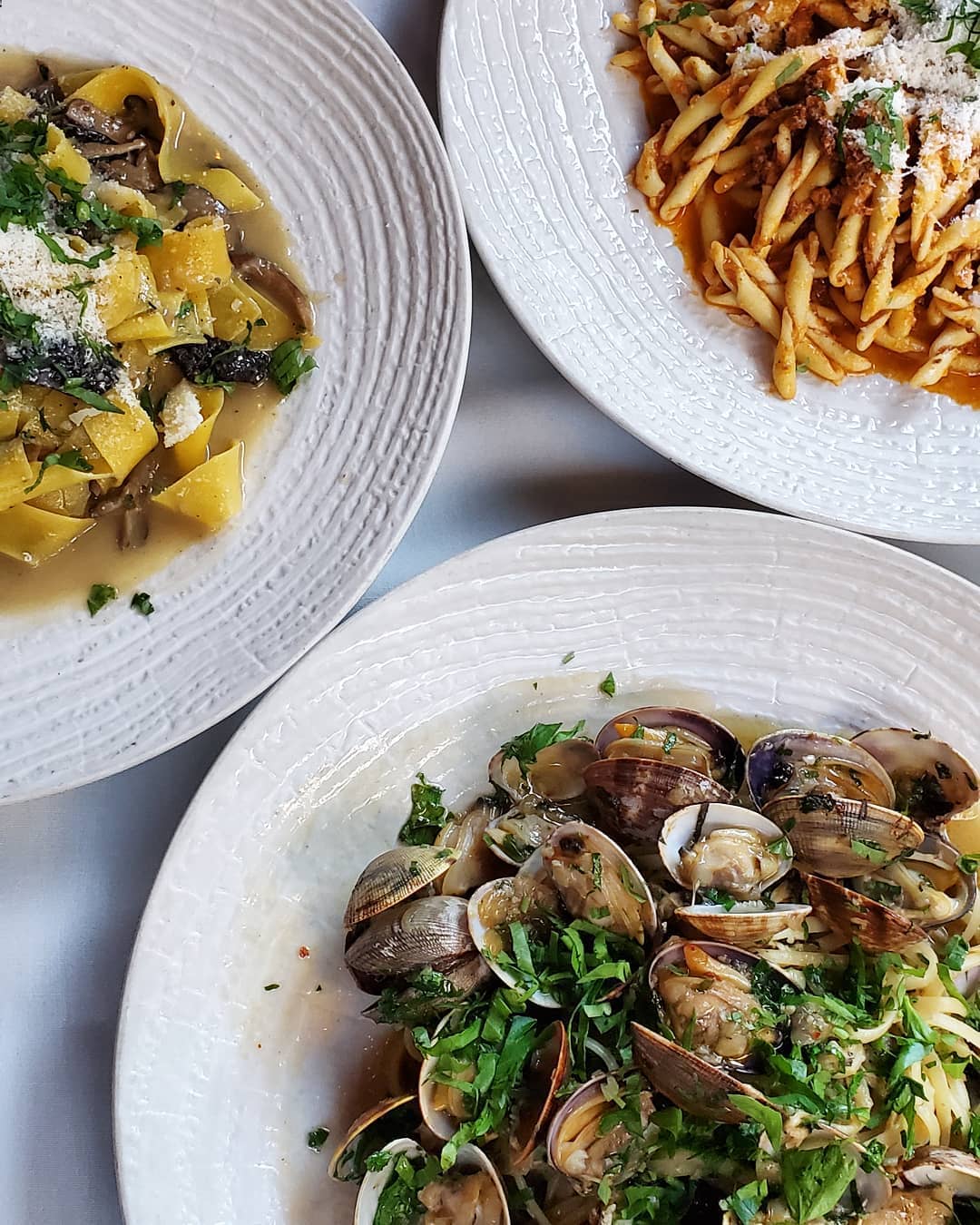 La Terraza makes it to our list for fine Italian dining, and an experience that will leave you with a ton of great memories. From their exceptional service, to their gourmet dishes, this is one glittering spot in Vancouver everyone needs to try out.
Caprese, Calamari, and Tuna Tartare. Start with those, and savor their goodness, or just get the mussels and dig in! If you're a pasta lover, try their Strozzapreti Bolognese, the Manchego risotto with slow braised australian lamb shank, or go for gold with some Alaskan pan roasted sable fish, pancetta.
Address: 1088 Cambie St, Vancouver, BC V6B 6J5
Website | Instagram | Facebook
5. Di Beppe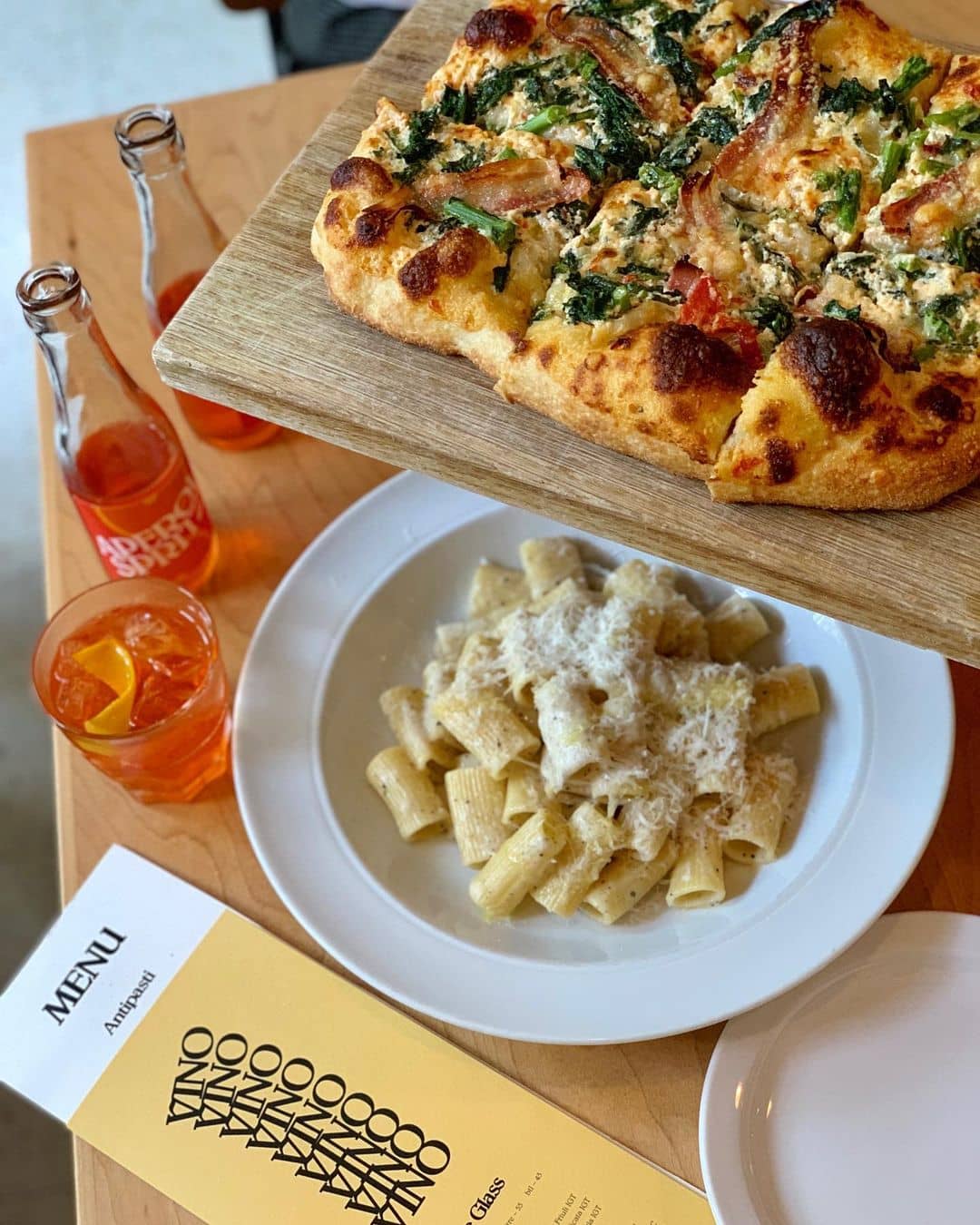 Every town needs that one regular spot for great-tasting pizzas and pastas. In Vancouver, Gastown's Di Beppe is just the place for that kind of beloved Italian comfort fare. No fuss and frills. Just hearty food for all to savor and enjoy. So, grab your family, kids and all, and just go. You won't regret it!
Di Beppe does some amazing pizzas, and we recommend you try their signature pepperoni & funghi, or the Capicollo, with spicy eggplant, kale & gorgonzola. For a good pasta, go for the pomodoro, or the pecorino & black pepper. Round off your meal with some delish cannoli or tiramisu.
Tip: Di Beppe offers Gift Cards, so grab one for that Italian foodie in your life.
Address: 8 W Cordova St, Vancouver, BC V6B 1C9
Order Online: Uber Eats | SkipTheDishes
Website | Instagram | Facebook
4. Osteria Savio Volpe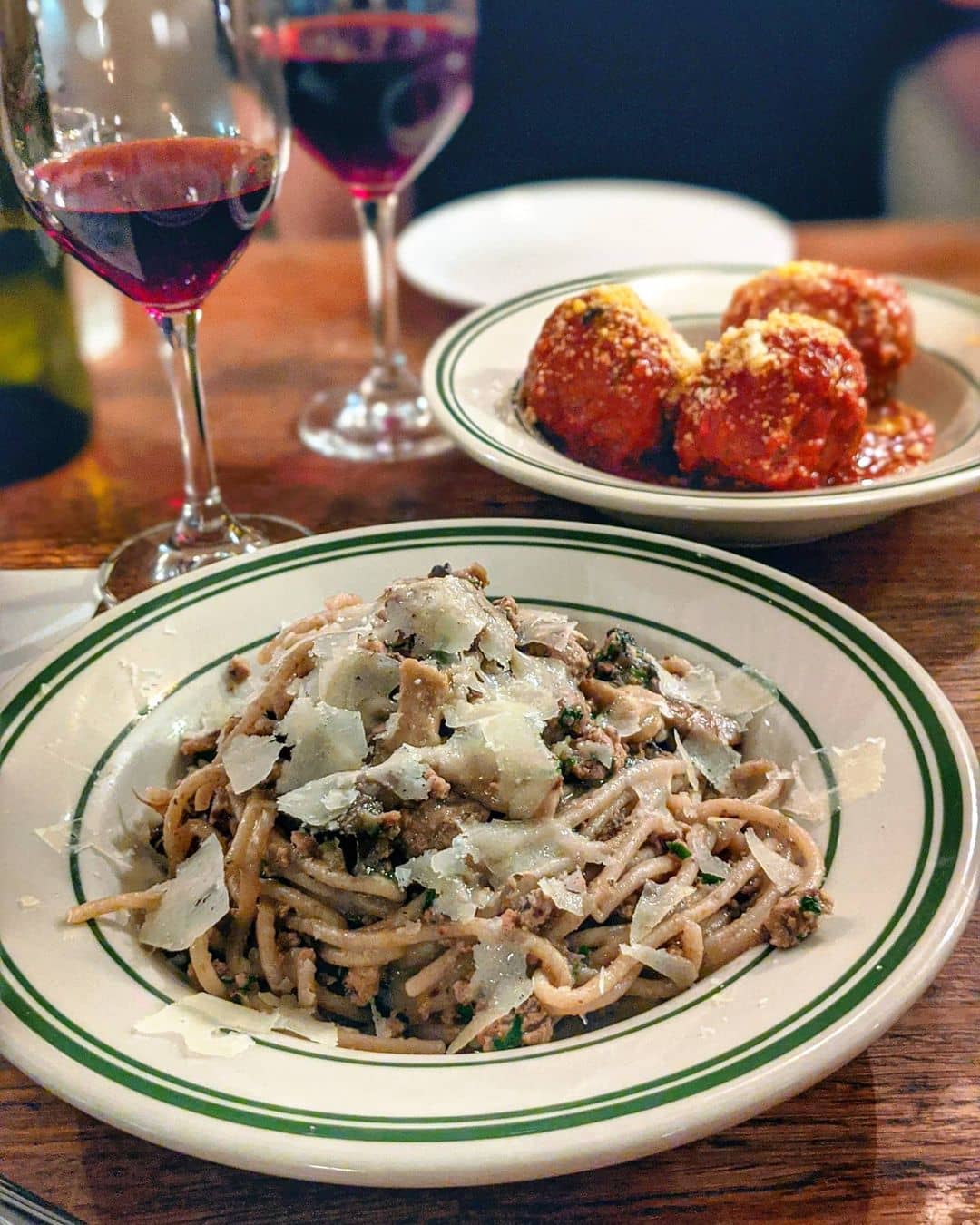 Dim lighting, floor to ceiling windows, a rustic kitchen, and Italian fare prepared over wood fires, Osteria Savio Volpe is the real Italian deal in dining. This is the place you want to bring your out of town guests, or treat that special someone to a decadent meal.
Nothing on this menu isn't worthy of a try, so go ahead and order without worry. Their Flat iron steak is the best, served with sunchokes and cipollini onions. For a perfect pasta, go for the Cappelletti with squash & ricotta, and sage brown butter, or order a stewing pot of meatballs and just dig in!
Tip: Don't leave without sampling a chocolate tart for dessert, or some yummy, creamy gelato!
Address: 615 Kingsway Vancouver, BC V5T 3K5
Order Online: DoorDash
Website | Instagram | Facebook
3. Cioppino's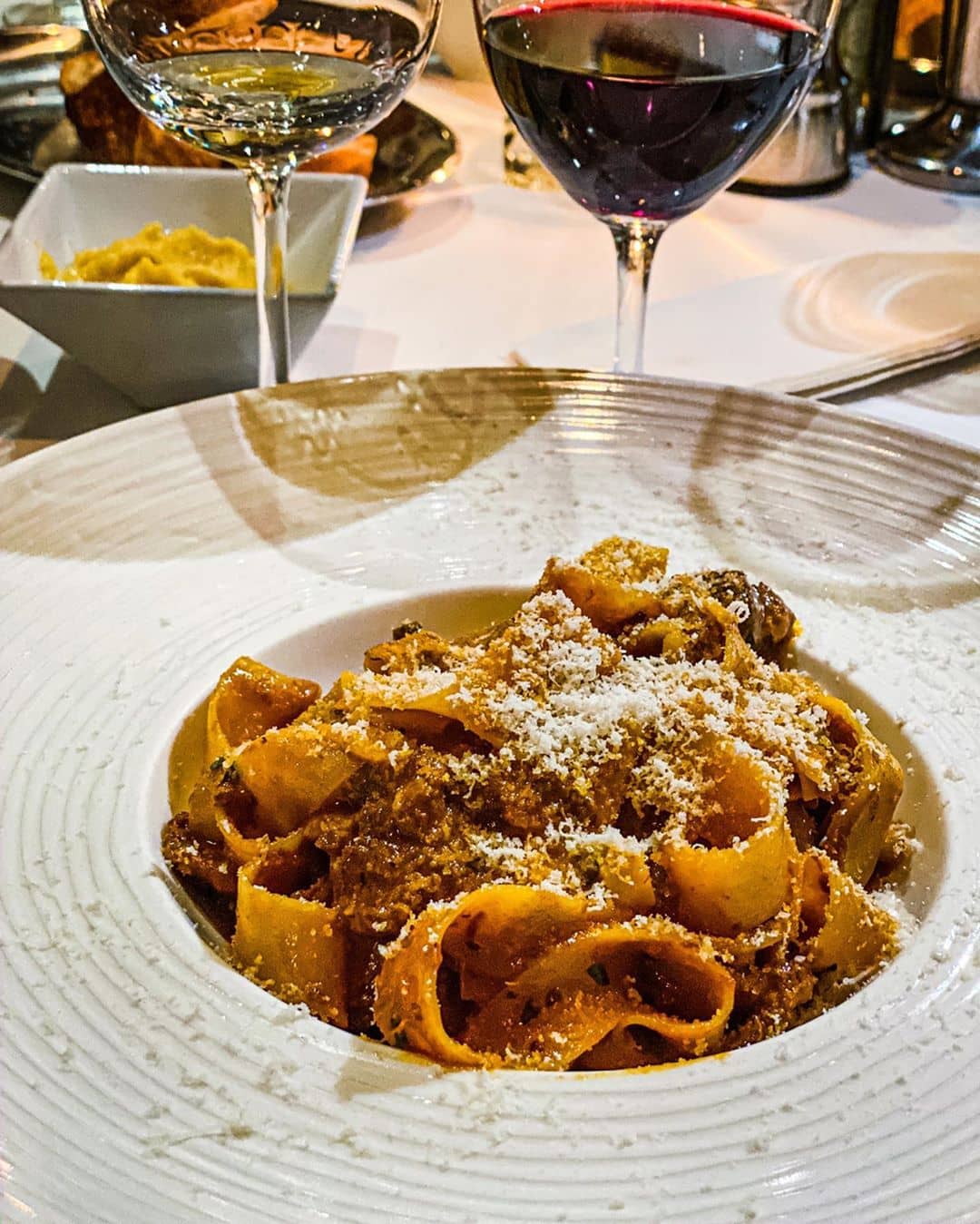 Casual sophistication at its finest, Cioppino's is one of those great Vancouver spots for date night, an evening out with friends, or for celebrating good times. Their open kitchen is eye-catching and provides an entertaining view of the skilled chefs at work, and the overall atmosphere is classy with perfect relaxed undertones.
The menu here is just fab, and you will want to order almost everything and all at once. We recommend you start off with some caprese and scallops, and if you're a meat-eater then go for the beef carpaccio, which is divine. Every pasta dish here is perfection, so go ahead and order any from their range.
Pro Tip: Take some advice from their wine expert, and score yourself a bottle (or glass) from their impressive wine list.
Address: 1133 Hamilton Street Vancouver, BC V6B 5P6
Website | Instagram | Facebook
2. Pepino's Spaghetti House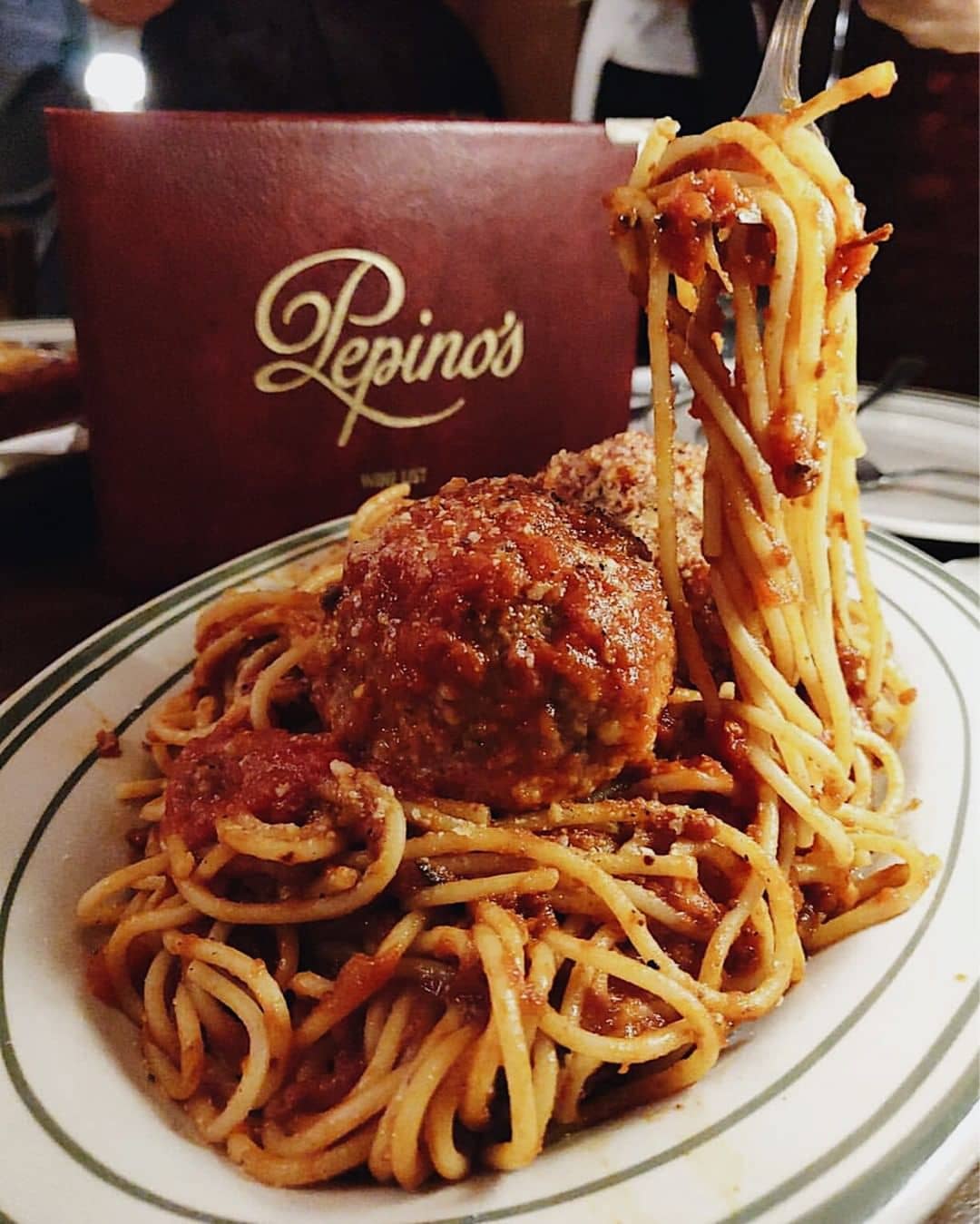 Pepino's is your cozy and casual neighbourhood spot over at Commercial Drive, favoured by locals and anyone looking to enjoy hearty Italian comfort food. They are so popular, they even made it to our Food Bucket List. Pepino's offers great prices, generous portions, and friendly service, which makes it the perfect place to spend a relaxing evening out.
Begin your meal with some olive stuffed sausages, and for your main, you can't go wrong with their Spaghetti and Meatballs. The Alfredo is also pretty amazing, and you really should not leave without some gorgeous tiramisu or cheesecake.
Address: 631 Commercial Dr, Vancouver, BC V5L 3W3
Order Online: DoorDash
Website | Instagram | Facebook
1. Cincin Ristorante + Bar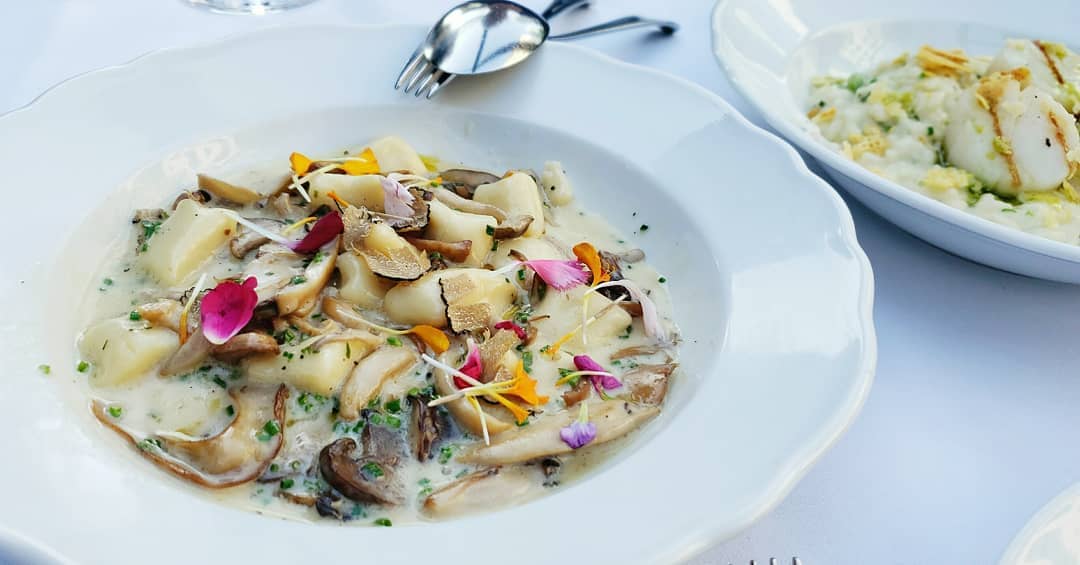 Offering handmade pastas and a range of fine wines in a cozy setting, CinCin Ristorante & Bar is a glittering gem in Vancouver's Italian dining scene, and well loved among locals and tourists alike.
This is where you take your time and order yourself a meal you soon won't forget. For starters, try their Parmesan soufflé or the wood-grilled scallops. The Albacore Tuna makes a delicious main, and their steaks are pretty amazing too. Pair off with a bottle of red or white from their award-winning wine collection, and sit back and savour your dining experience.
Address: 1154 Robson Street Vancouver, BC V6E 1B2
Website | Instagram | Facebook
And, there you have it. Our list of the Best Italian Spots in Vancouver, which we hope you will try out and enjoy for a fabulous Mediterranean dining experience. Once you're done, why not travel a little further east and dive into a hearty bowl of glorious Ramen?
The following two tabs change content below.
Latest posts by Noms Magazine (see all)