A 25-minute-drive bounding south from downtown Vancouver takes you to Richmond, a bustling seaside hub of culture, history, and food. For passionate foodies, Richmond is firstly reflected by its title as home to the best Chinese restaurants outside of China.
Emerging from a seaside fishing village, Richmond today is a melting pot of culture where historic stories and heritage buildings converge with the enchanting beauty of nature. For out-of-towners who wish to share a slice of Richmond's quintessence, here are our 12 favorite places for sightseeing in Richmond you should not miss!
9 Most Famous Sightseeing Places in Richmond
9. Britannia Shipyards National Historic Site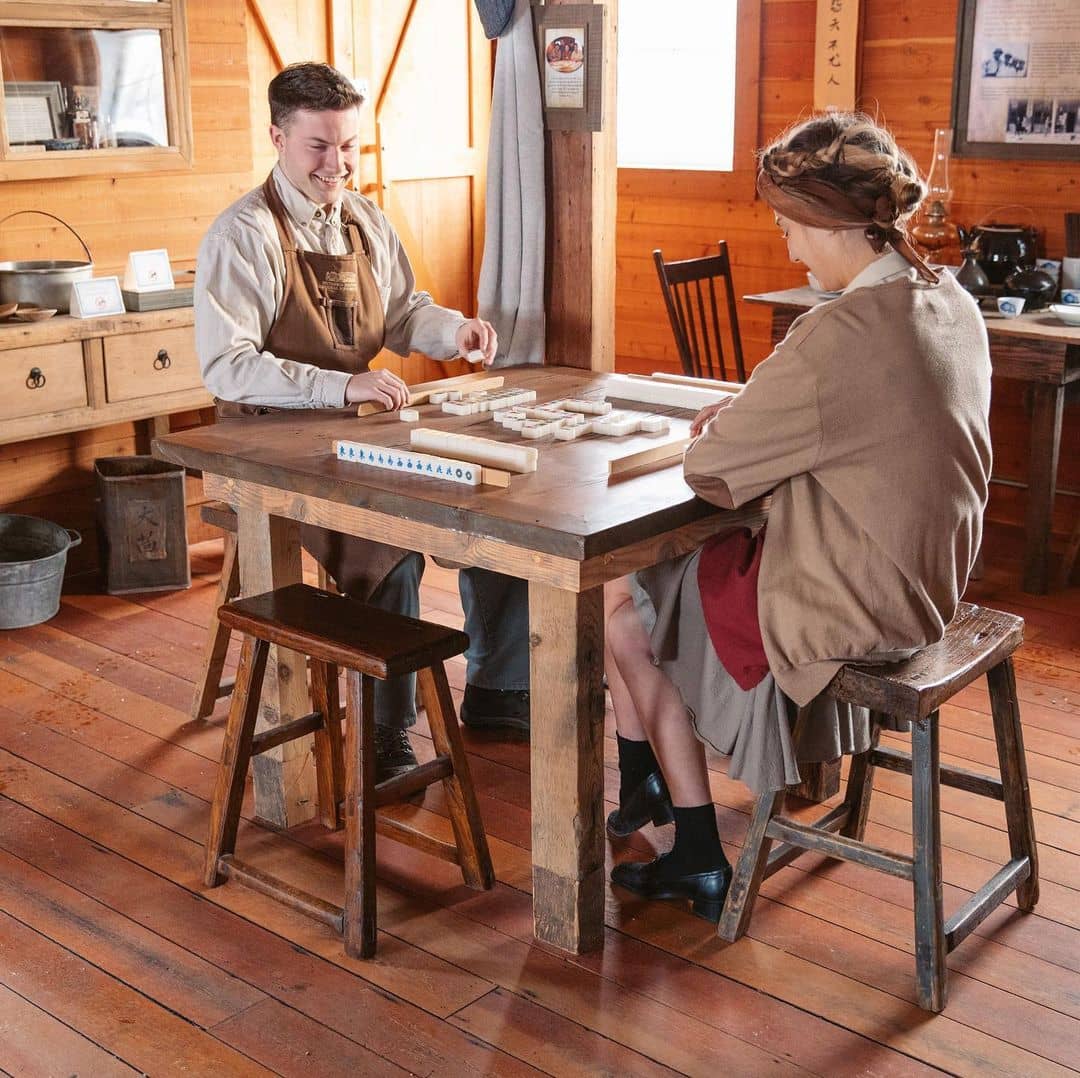 An emotionally compelling story is the most engaging thing that gets us hooked. In Richmond, there's no better place you can unfold the historical, personal stories of the multi-ethnic workers and residents than Britannia Shipyards.
This time capsule is a gateway to the old Steveston that drives you back to the late 1800s and early 1900s. The old shipyard is an eclectic presentation that brings you to the bustling community of canneries and boatyards.
Long gone are the good old days when net mending, sewing, and shipyard woodworking took place since Silver Ann, the last wooden boat was built at Britannia in 1969.
The coolest thing about Britannia Shipyards making it a lively and breathing museum is a chain of engaging activities projected by a dedicated team of volunteers. Meet up with the volunteered staff dressing up in vintage costumes for an insightful discovery into the remnants of the wooden houses. Dotted along this story-telling trip are live demonstrations of workers showing you the art of net mending and woodworking.
Once in a while, old boats are sent into the shipyard for restoration. And if you're lucky enough, watching the old boat restorations is a great chance to bring history to life.
Address: 5180 Westwater Dr, Richmond, BC V7E 6P3.
Website | Facebook | Instagram
8. Hit the Vancouver Gulf Islands for Whale Watching
Hugging the coast of British Columbia, Richmond is a showstopper when it comes to whale watching. Embark on a half-day voyage with an eco-friendly operator and sail across the Vancouver Gulf Islands.
While killer whales are the stars of the show, you won't be missing out on other marine creatures! Grab your camera along and try to spot some sea lions, herons, or humpback whales chilling at a distance.
The sound of crashing waves and the smell of saltwater collide while eagles survey the land up above the sunny sky. This entire scene is truly a stop in time.
7. London Heritage Farm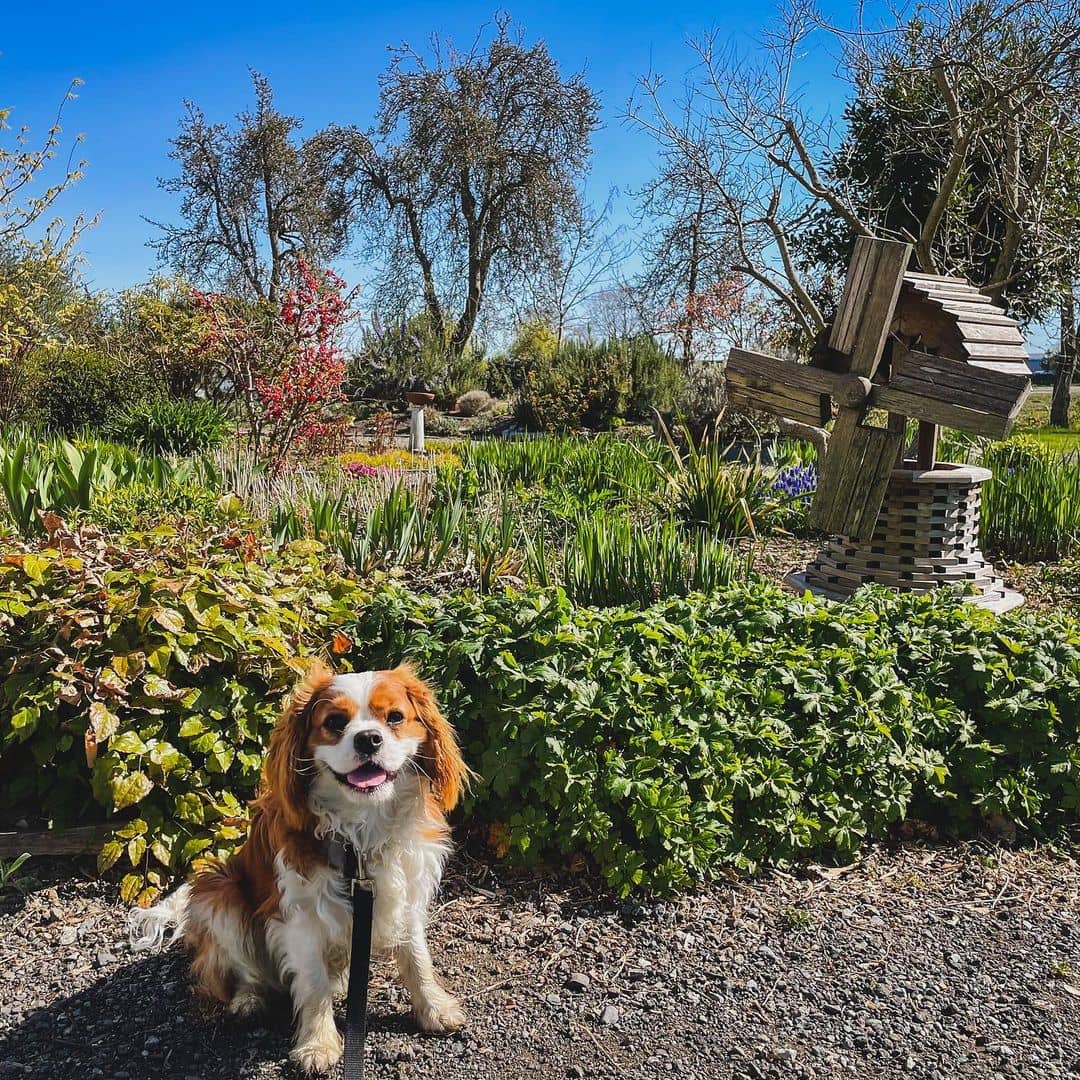 Along with Britannia Shipyards, London Heritage Farm is one of the most iconic historical buildings for history buffs. Today, the farm has been going strong for roughly 140 years and is recorded as one of the earliest farm sites in Richmond.
The farm originally belonged to the London family where dairy products, oats, wheat, barley, hay, fruits, and veggies were yielded. Long gone are the agricultural scenes but the soul and vibe of the heritage itself live on.
A trip into the farm unfolds the classic beauty of the Victorian farmhouse sitting in the heart of a thriving perennial and community garden. Bring yourself back to the good old days and experience the day in the life of a Richmond farmer in the 1920s by getting some hands-on experiences with butter chumming, doing chores, threshing, and sorting out heirloom seeds.
Address: 6511 Dyke Rd, Richmond, BC V7E 3R3.
Website | Facebook | Instagram
6. Richmond Art Gallery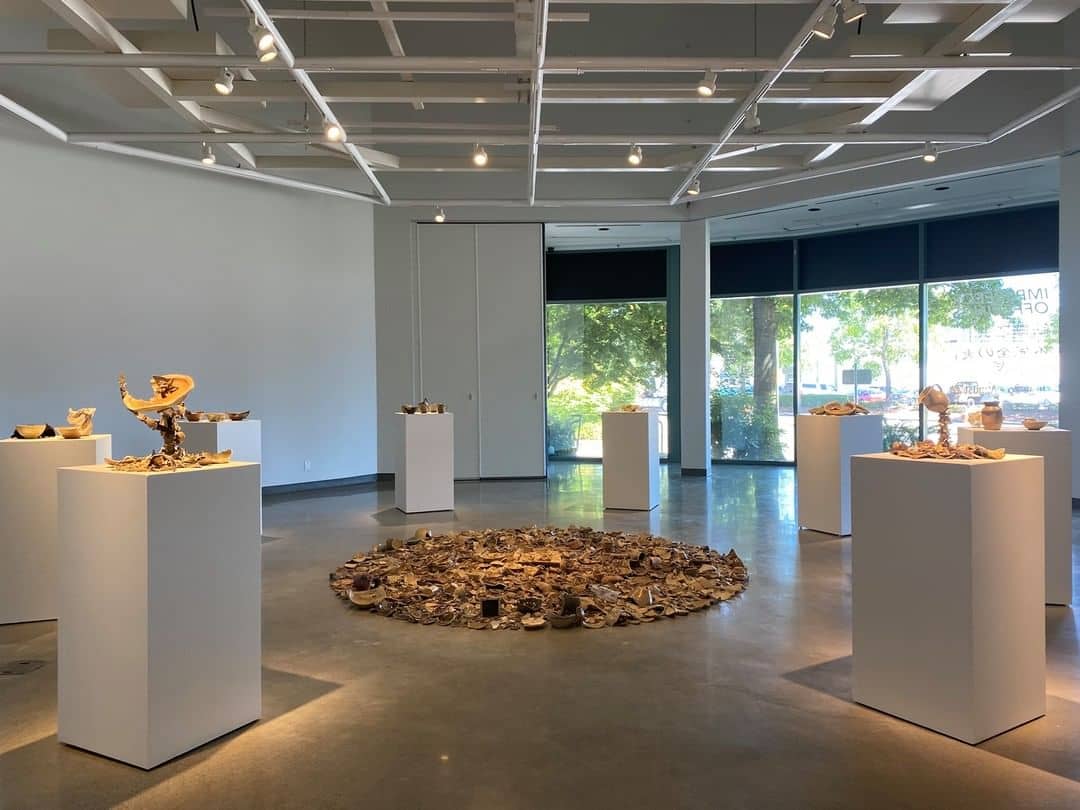 The best thing about Richmond is the sense of cultures preserved through centuries. From food to heritage houses and history, Richmond plays its role as a time capsule that any culture vulture loves to unfold and explore.
One of the best facets of Richmond in the sense of culture comes from its whirlwind of art galleries. While there are plenty of public art galleries and exhibitions to let your creative juice flow, Richmond Art Gallery is a must-see for first-time visitors.
This non-profit art house carries its torch on contemporary masterpieces from local and international creators. There's a variety of mediums highlighting a rich mix of exhibitions that promote cultural diversity.
New flows of artworks and topics are introduced periodically, inviting you to spark a dialogue to unfold the understanding and share the vibrant sense of community.
Address: Richmond Cultural Centre, 7700 Minoru Gate, Richmond, BC V6Y 1R8.
Website | Facebook | Instagram
5. Keep Up With Famous TV Series and Film Sets
Over $22 million were earned by Richmond residents working in the film industry in 2019. 78 film permits were issued in 2020. These are just a few record levels to disclose the fame behind British Columbia, a world-renowned full-service film production center in North America.
Under the shadow of this Hollywood North, Richmond marked record-setting revenues from movie shots and TV series over the years. Cinephiles now have a chance to take a sneak peek into famous film shots from blockbuster movies like Deadpool 2016 and The Interview 2014, to cult TV series such as Once Upon A Time, Psych, and Lucifer.
Today, you can live it up by walking Moncton Street where 2016's Power Rangers was filmed, or hit the dramatic backdrop of Steveston Village to relieve Godzilla's battle. The Cannery Café featured as Granny's diner from Once Upon A Time or Buck & Ear Pub from Siren are a few others to be named.
4. Steveston Village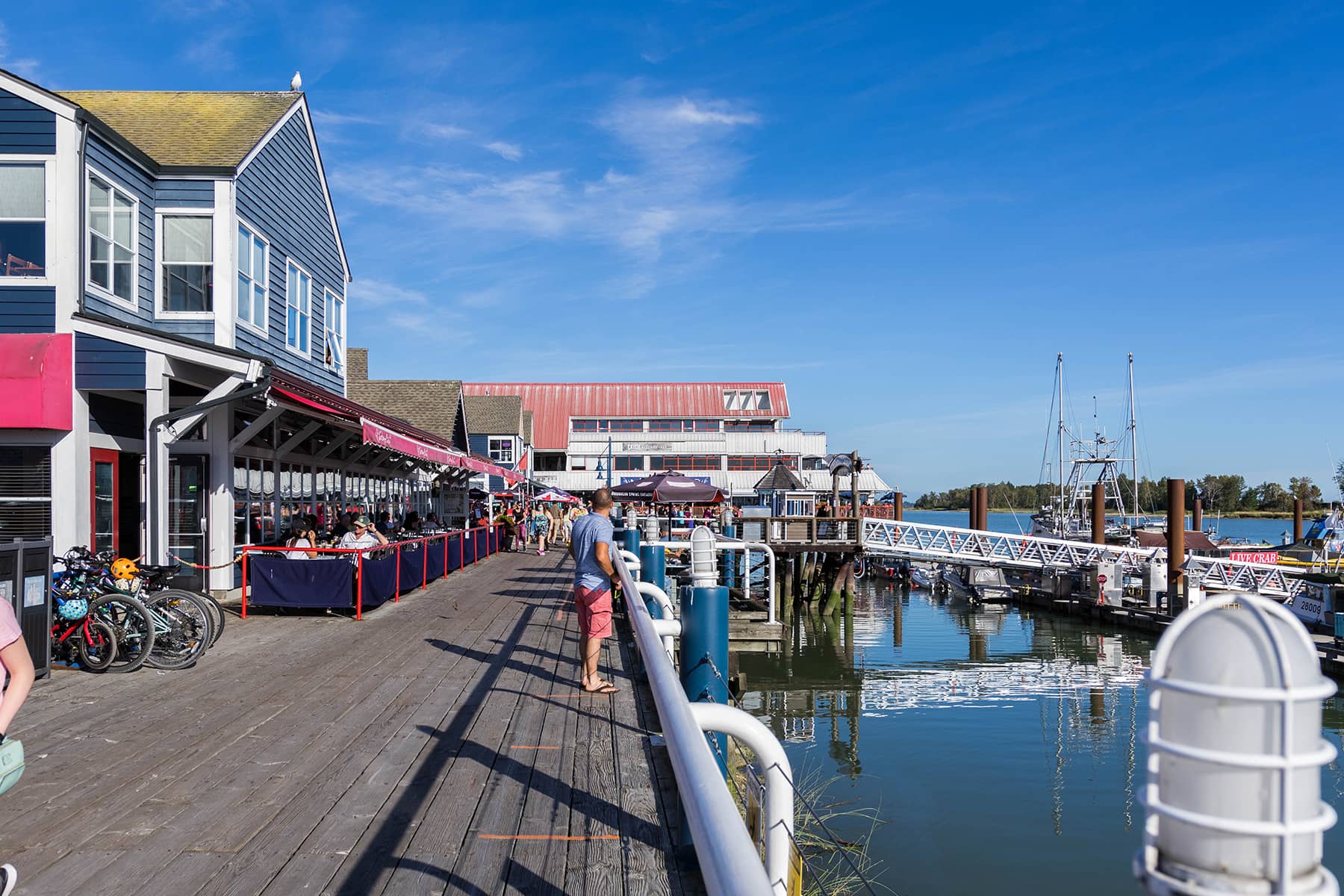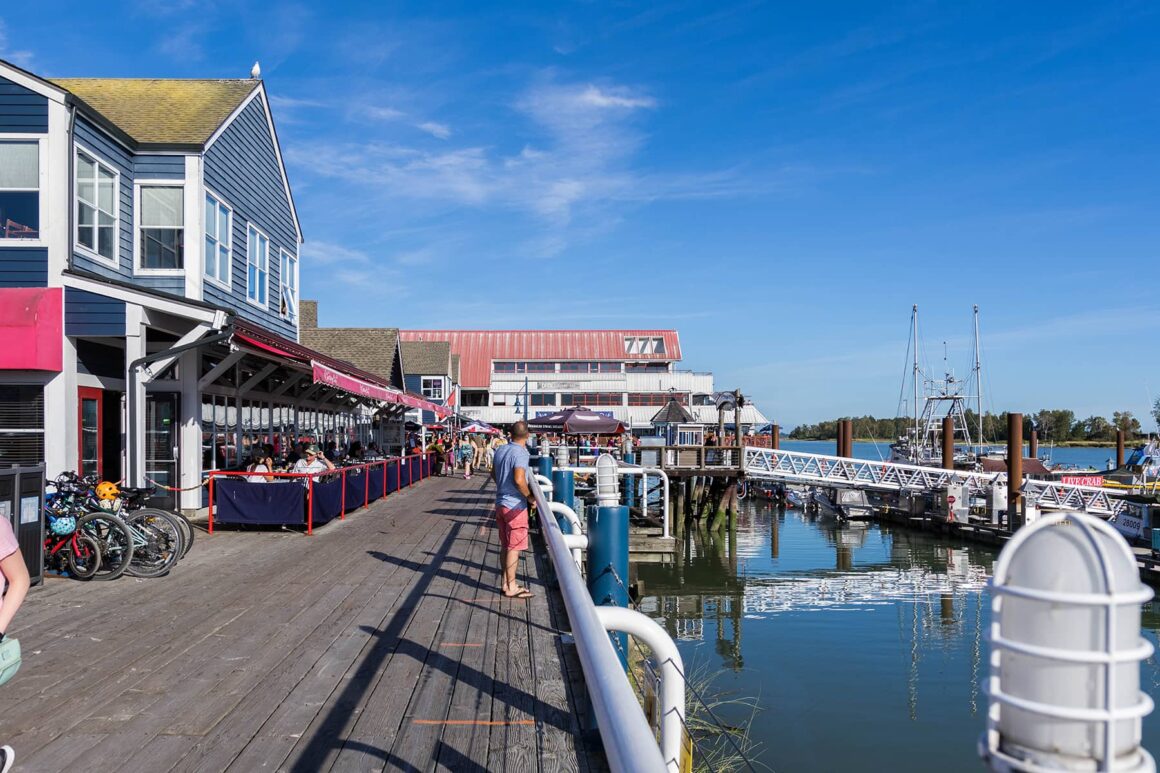 The nautical theme of this postcard-worthy village redefines the idea of an old fishing village. Today, this quaint waterfront village was one of the most bustling fishing ports in the entire world.
Steveston comes around as a beautiful gateway that is extremely popular with orca watching and dining out. A walk around this energetic town sends you to an assortment of saltwater smells and sun-flooded landscapes. 
Steveston is unlike any other fishing village you've been to! It has a beautiful balance between a sprawling seaside town dotted with harbor view restaurants and stores, along with an exotic serenity you need for peace of mind.
Beachgoers and nature enthusiasts will find Steveston a dream come true. Bike around the waterfront pathways to take in the jaw-dropping mountain view. Kick back at Garry Point Park or immerse in the historic buildings. As the sun beams down, rest your tired bones at a seafood eatery while watching the sunset.
3. West Dyke Recreational Trail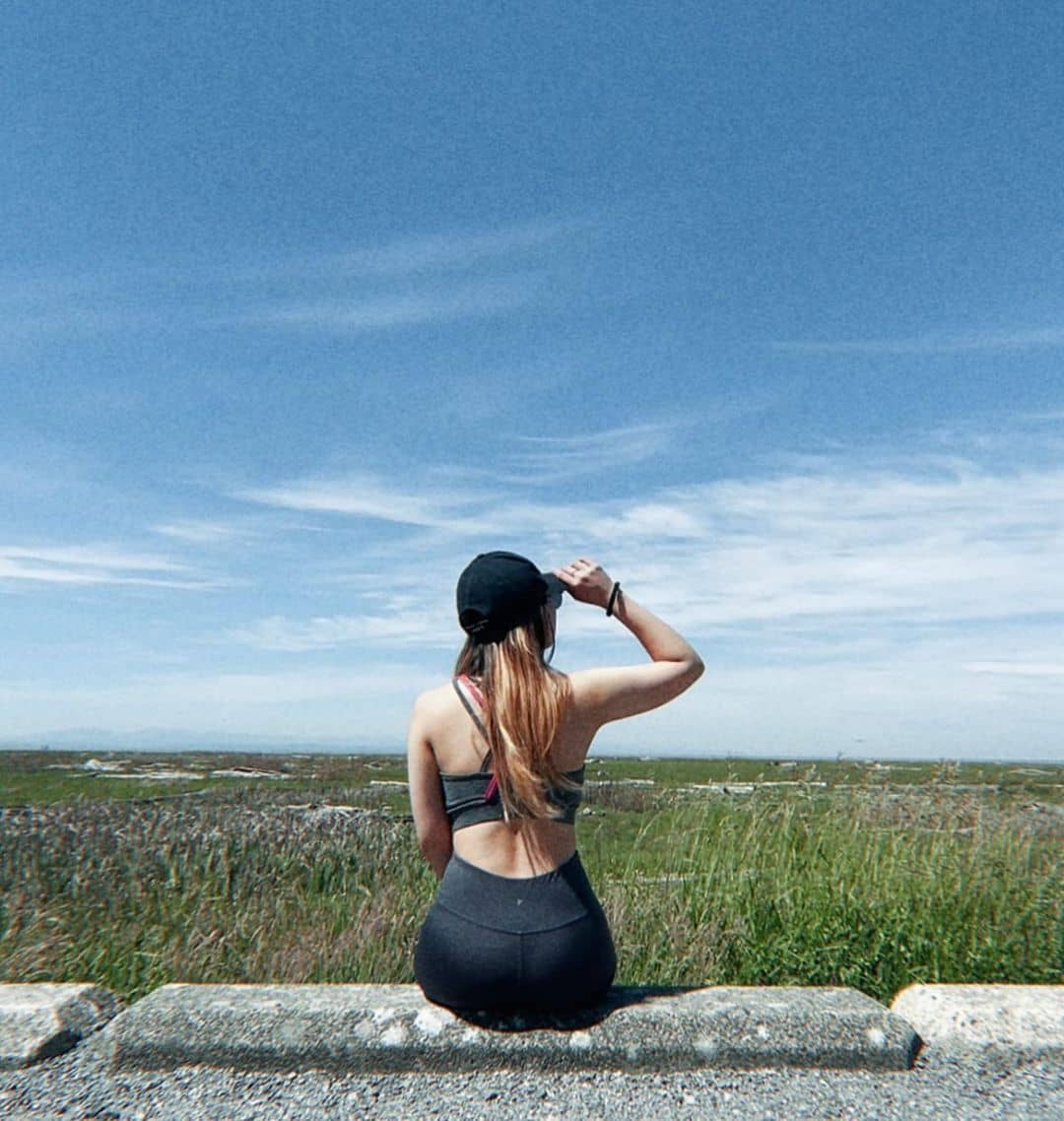 It's a no-brainer to admit that West Dyke is one of the most beaten trails across Richmond. Stretching nearly 12 kilometers with an easy elevation gain of 24 meters, the West Dyke recreation trail is a top call for all fitness levels.
This extensive trail is sandwiched between two iconic parks of the city: Richmond Nature Park and Iona Beach Regional Park. The idea of hitting the trail of West Dyke is a perfect fit for green space enthusiasts and leisure seekers.
Owing to its flat terrain blanketed with a large flora-ringed footprint, crisp air, and the still water of Georgia Strait, West Dyke invites a pleasant cycling trip or walk with your dog on the leash.
West Dyke is an outdoorsy paradise. It's definitely missing out on some shady space but there's no shortage of scenic views. So get yourself ready and enjoy the breeze-kissed marshland bracing the western edge of the trail!
2. Minoru Park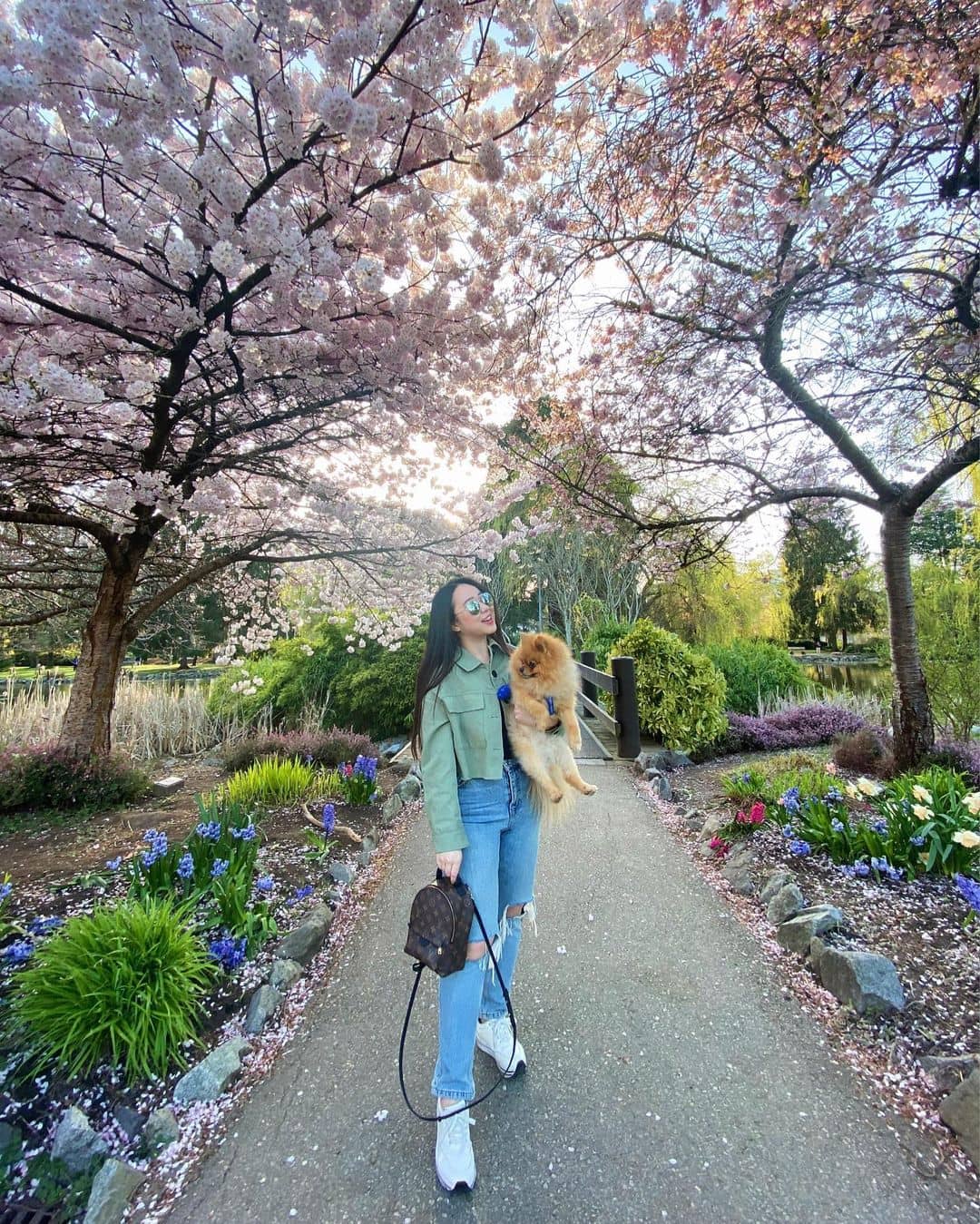 When it comes to picture-perfect places in Richmond, the heritage park of Minoru should be topping the list! What sets it apart from other natural oases in town is the sweet companion of western and eastern beauty.
Minoru has everything it takes to be a one-stop leisure pursuit for all types of park goers. Minoru dedicates a majority of its footprint for a leisure stroll and shutterbugs. The sun-kissed curated lawns, flower-packed gardens, shady trees reflecting on the mirror-like ponds, and ducklings snacking on grass and weeds are some of the best scenes to expect.
Planning for an active outing day to embrace the sun? Hit the northern end of the park, get on the trails, and wind around the lagoons to reconnect with nature!
Address: 7191 Granville Ave, Richmond, BC V6Y 4G2.
1. Hike and Bike the Richmond Trails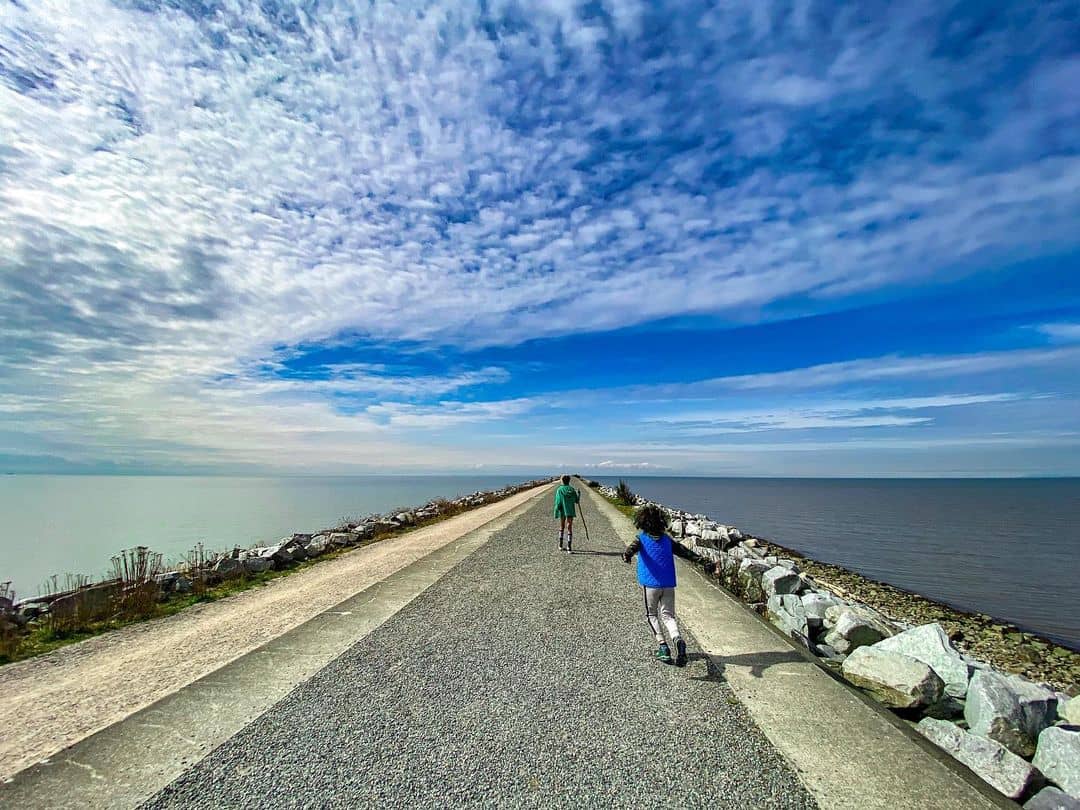 If natural parks are the cream of the crops for leisure opportunities in Richmond, then recreational trails will take it up a notch and spice up your sightseeing trip with a rush of adrenaline.
Recreational trails in Richmond are a mashup of unique ecological settings and flat terrains with easy to medium elevation gains. Over 15 trails in Richmond come together to create an expansive and connected open space network taking you through the best foreshore features of the region. 
Spotting a heritage building, wildlife, taking in the enchanting flora display or simply working your core with a pooch are some of the best sightseeing opportunities to enjoy the Richmond trails.
3 Coolest Hidden Gems in Richmond
3. Iona Beach Regional Park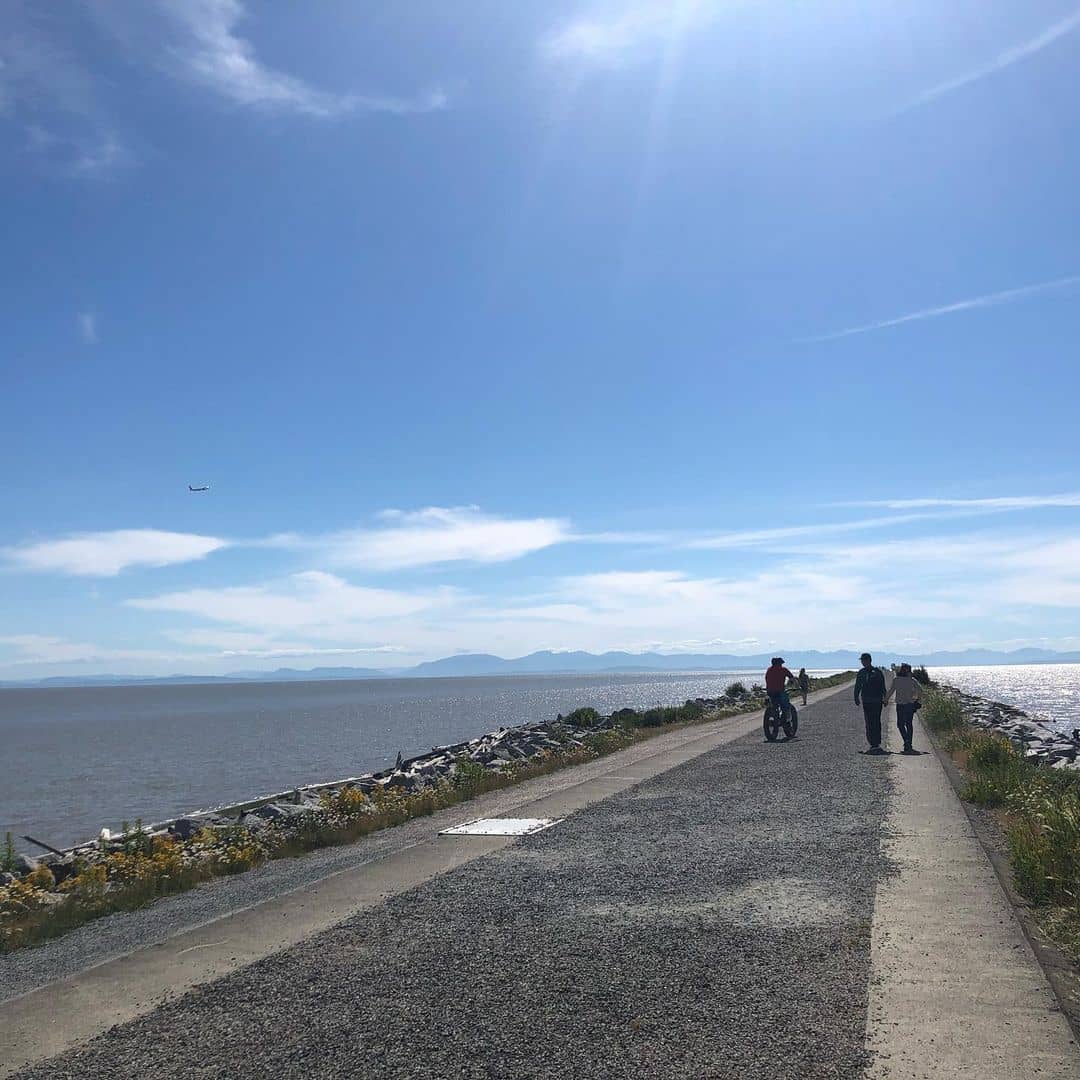 Iona Park alone makes a perfect getaway to reconnect with nature and freshen up your mind. The park is perched on a land-made jetty of sand jutting out from the northern side of Vancouver International Airport.
The most repeated things people say about Iona are the beachfront, sandy walking trails like Iona Jetty and Iona Beach Trail where you can take your dogs out for a walk. These trails have an elevation gain of eleven meters, fairly rugged, and are moderately trafficked.
As the park is piercing through the Fraser River mouth colliding with the sea, birdwatching becomes a fascinating idea to jot down your bucket list!
Address: 900 Ferguson Rd, Richmond, BC V7B 1W7.
2. RAPS Cat Sanctuary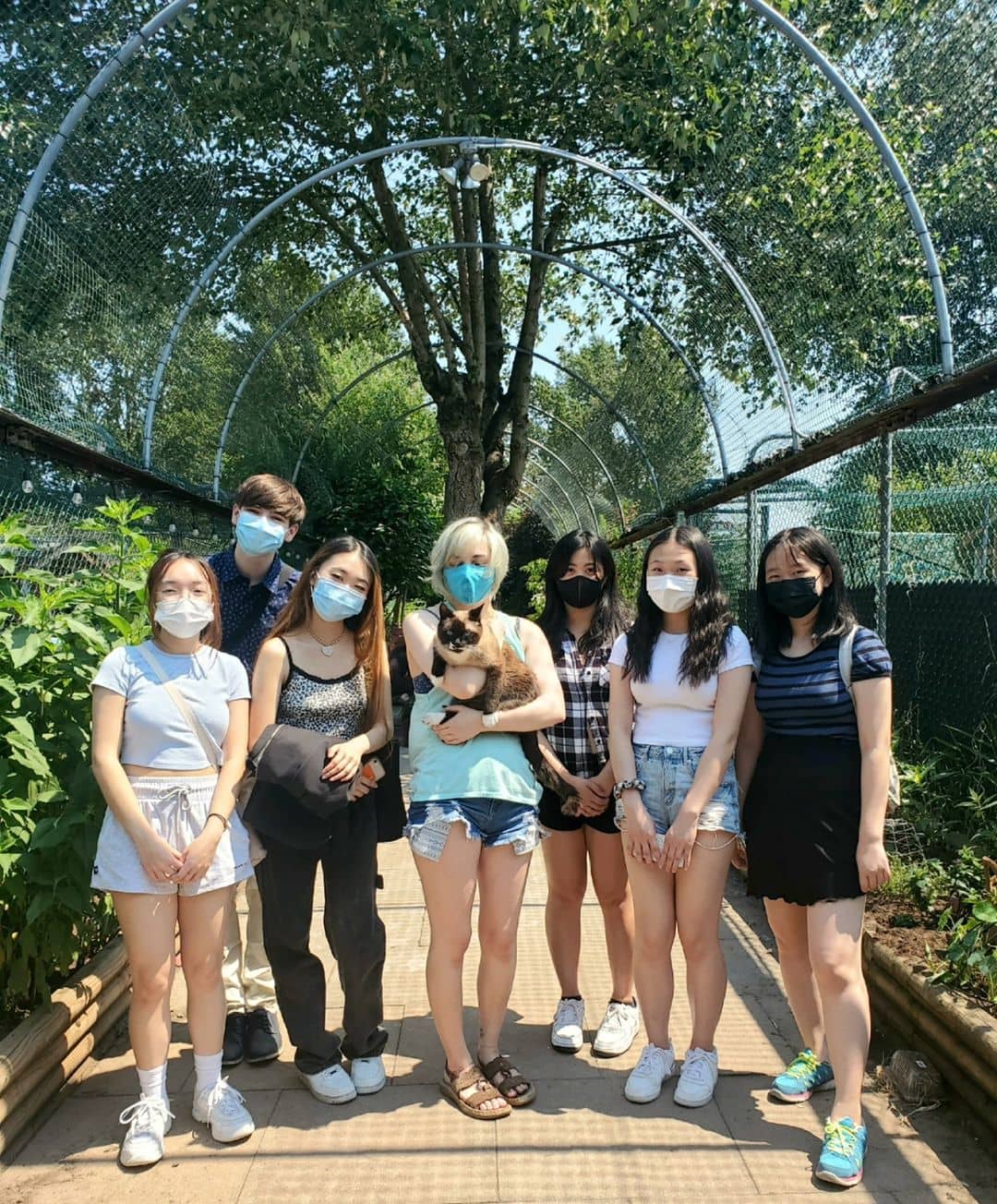 The idea of visiting RAPS Cat Sanctuary exceeds the sole purpose of sightseeing in Richmond. On one hand, you get to chill, caress your hands on these furry friends and learn about their stories. On the other hand, RAPS Cat Sanctuary gives you a chance to beat the norm and set foot on a lesser-known side of Richmond.
RAPS Cat Sanctuary only takes a ten-minute drive from downtown Richmond and is known as the largest of its kind in North America. RAPS is definitely one of the best homes for cats you've probably found, which goes beyond the idea of an animal shelter. They are loved and they get a large grassy playground to chill.
All you need to do is come with an open heart and a free mind, sit on the bench, watch the airplane taking off, and hang out with the felines!
Address: 3380 No 6 Rd, Richmond, BC V6V 1P5.
Website | Facebook | Instagram
1. Larry Berg Flight Path Park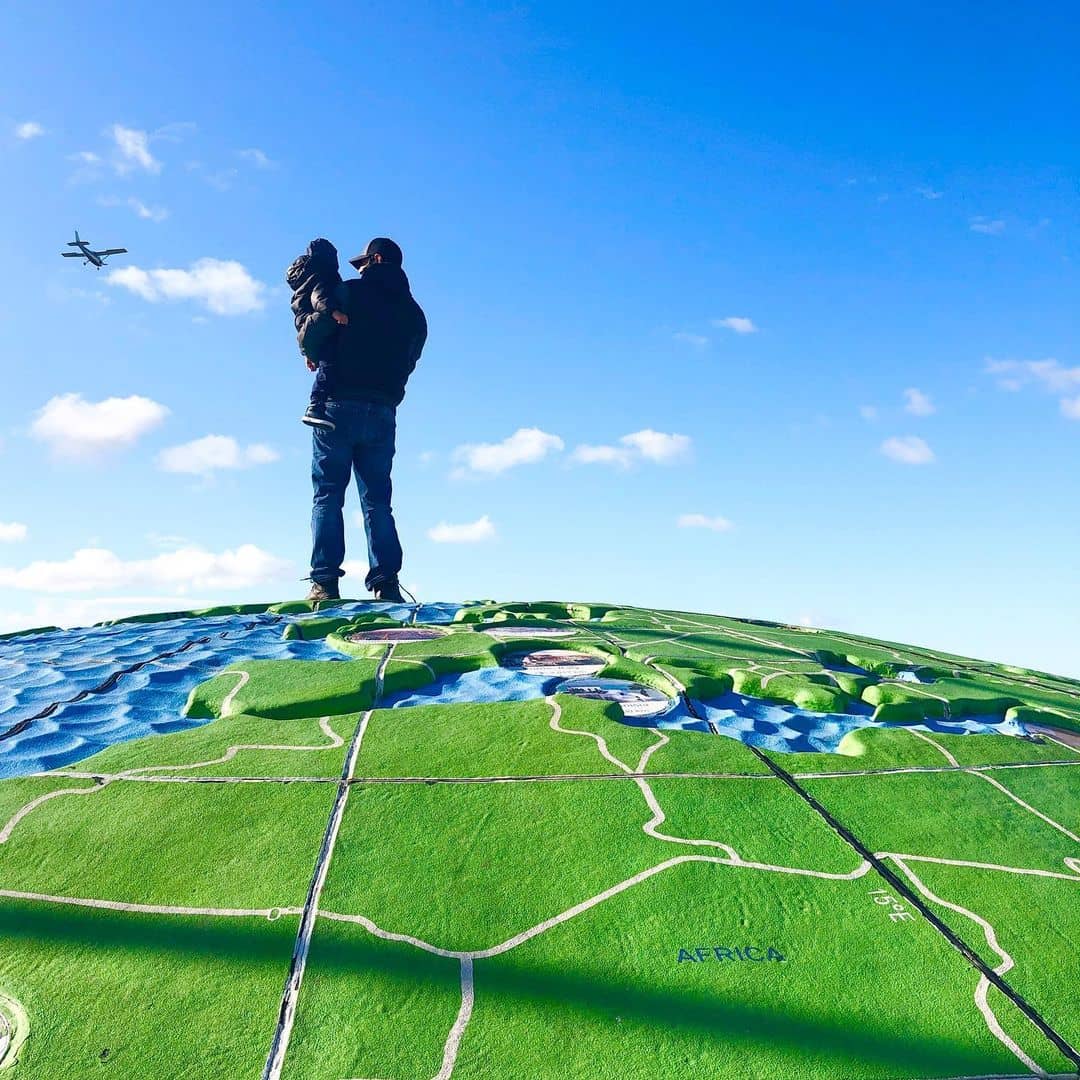 The coolest thing about Larry Berg Flight Path Park is a close-up, fascinating angle for plane spotting. The park's location coordinates with the south runway of the Russ Baker Way and Airport Road, making it a golden spot to put your tap down for a picnic and watch airplanes taking off in your bare eyes.
Instead of concentrating on flora displays and curated gardens, Larry Berg Flight Path Park has its torch on the sweeping runway sandwiched between the breeze-licked lawns, picnic seatings, and bike tune-up station.
This is more on the lesser-known side when it comes to sightseeing in Richmond. It makes a fun outing day if you plan to take your kids out on a quiet picnic and dodge the crowds!
Address: Russ Baker Way, Richmond, BC V7B 1C4.
Throughout your discovery around the city, you'll soon discover that Richmond is a mecca of natural trails. Get in here bikers and hikers! Check out this handy list of Richmond's best trails and pick your best trail based on fitness level!
The following two tabs change content below.
Latest posts by Noms Magazine (see all)