How I Cook is a Q&A series that peels back the curtains so you get a glimpse of the backgrounds and stories of some of the best chefs, pastry chefs, mixologists, and food specialists in Vancouver.
---
Vancouver is known as a foodie haven, and one of the highlights of the local food scene is the many amazing bakeries here. One is a little gem called the Bench Bakehouse, which specializes in leavened sourdough breads and French-style pastries that are all made from scratch..
We spoke with The Bench Bakehouse's co-owner and pastry chef, Tracy Steele, to hear about her culinary journey, the challenges and the rewards of the job, and her true feelings towards the Vancouver food scene.
How did you get into cooking?
[Tracy]: I've loved baking since I was a kid. My mom would say that I followed her around the kitchen as soon as I started walking. She built me a little stool so I could reach the counter and help.
I was probably the only six-year-old that would borrow stacks of cookbooks from the library. I've always loved eating, so I made up recipes to try new things. As I got older, my travels usually revolved around eating and introduced me to new flavours.
How did your career get you to where you are today?
[Tracy]: My career path is not the usual one. After high school I debated between pursuing something in the culinary world or going to university for a business degree. In the end, I went to university and chose a career in finance knowing that experience would always be helpful if I decided later to come back to baking.
After nearly 20 years in the corporate world, I decided to take a sabbatical and move to Paris for a four-month intensive pastry course. I studied at L'Ecole Gastronomique Bellouet Conseil and completed an internship at a bakery in Paris. I soaked up as much as I could in class, ate every pastry put in front of me and interned in a bakery where I could focus on bread and viennoiseries.
It was as amazing as I dreamed it would be.
My husband and I took the opportunity to explore Paris and travel for a few additional months to visit places we hadn't had the time to consider during our careers.
We came back to Vancouver with the idea to open a bakery inspired by our travels and filled with all our favourite things. To complement my training in Paris, my husband attended the San Francisco Baking Institute, which was the foundation for developing most of our recipes for naturally leavened bread.
Where do you get your culinary inspiration from?
[Tracy]: My family is French Canadian so holidays and gatherings always revolve around food. Some of the recipes we make at the bakery today come from old recipes passed down in the family.
I get the rest of my inspiration from traveling and make things that remind me of places I've been.
What would we find you doing when you're not in the kitchen?
[Tracy]: Any spare time I find, I will spend doing something active. I love running, biking, swimming, golfing, hiking, etc.
I love a physical challenge. I spent a few years doing triathlons and various races—hopefully someday, I will get back to that fitness level. Last summer I added a gravel bike to my collection so I am enjoying exploring new trails.
What is your favourite part of your job?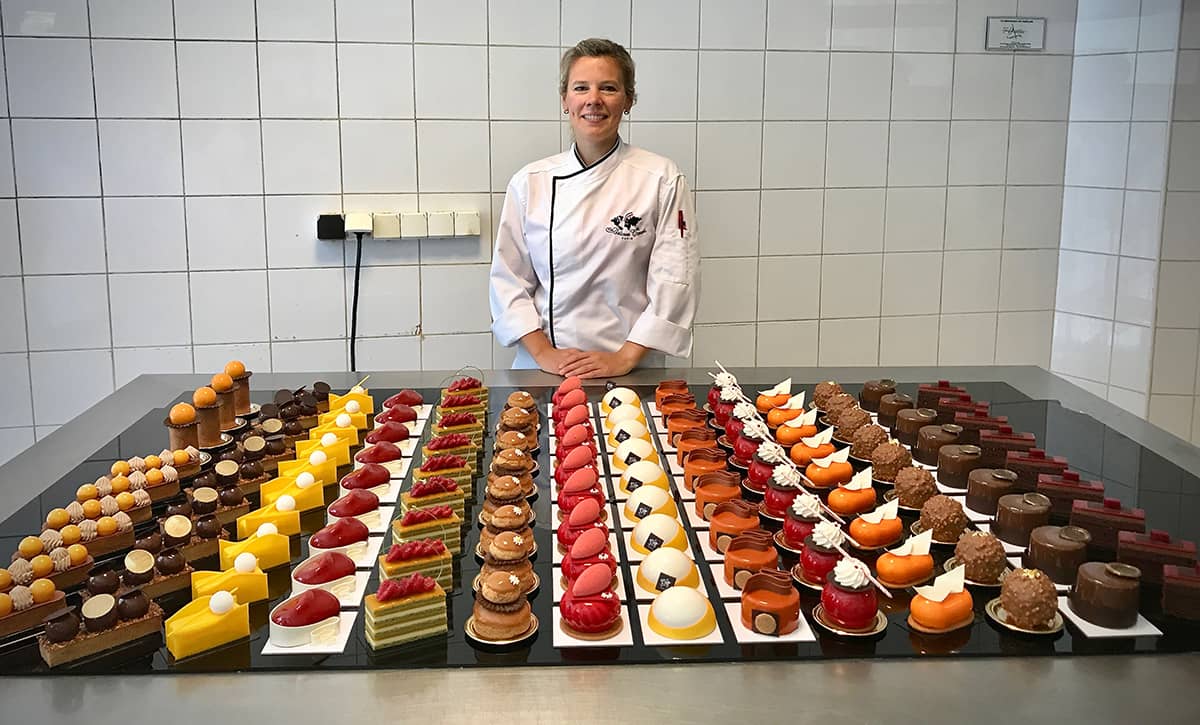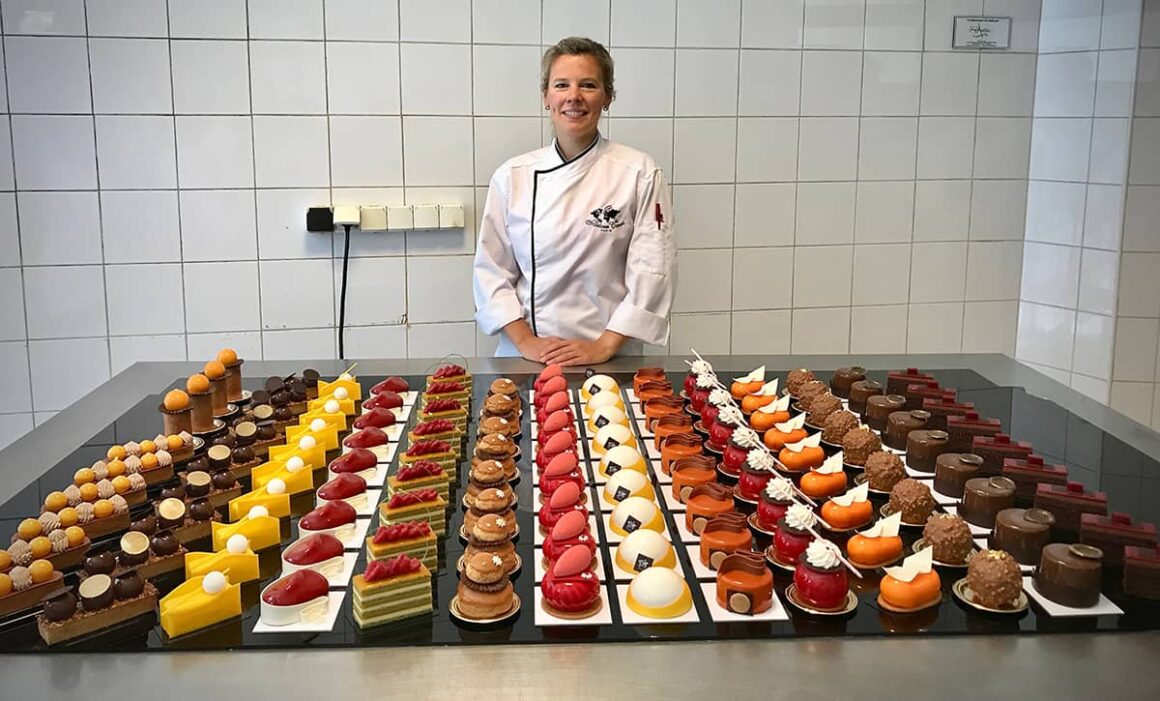 [Tracy]: Seeing people enjoy our bread and pastries definitely makes all the early mornings and long hours worth it. We have a fantastic team at the bakery and I really enjoy coming up with new ideas.
What is your favourite pastry to make and why?
[Tracy]: I think that is like asking which child is your favourite. I don't make anything I don't like to make (or eat). There is something really satisfying about making sourdough loaves, getting a feel for the dough and watching flour, water and salt turn into a beautiful fluffy loaf. But at the same time, getting those precise layers in a croissant and pulling perfectly flaky pastries out of the oven never gets old.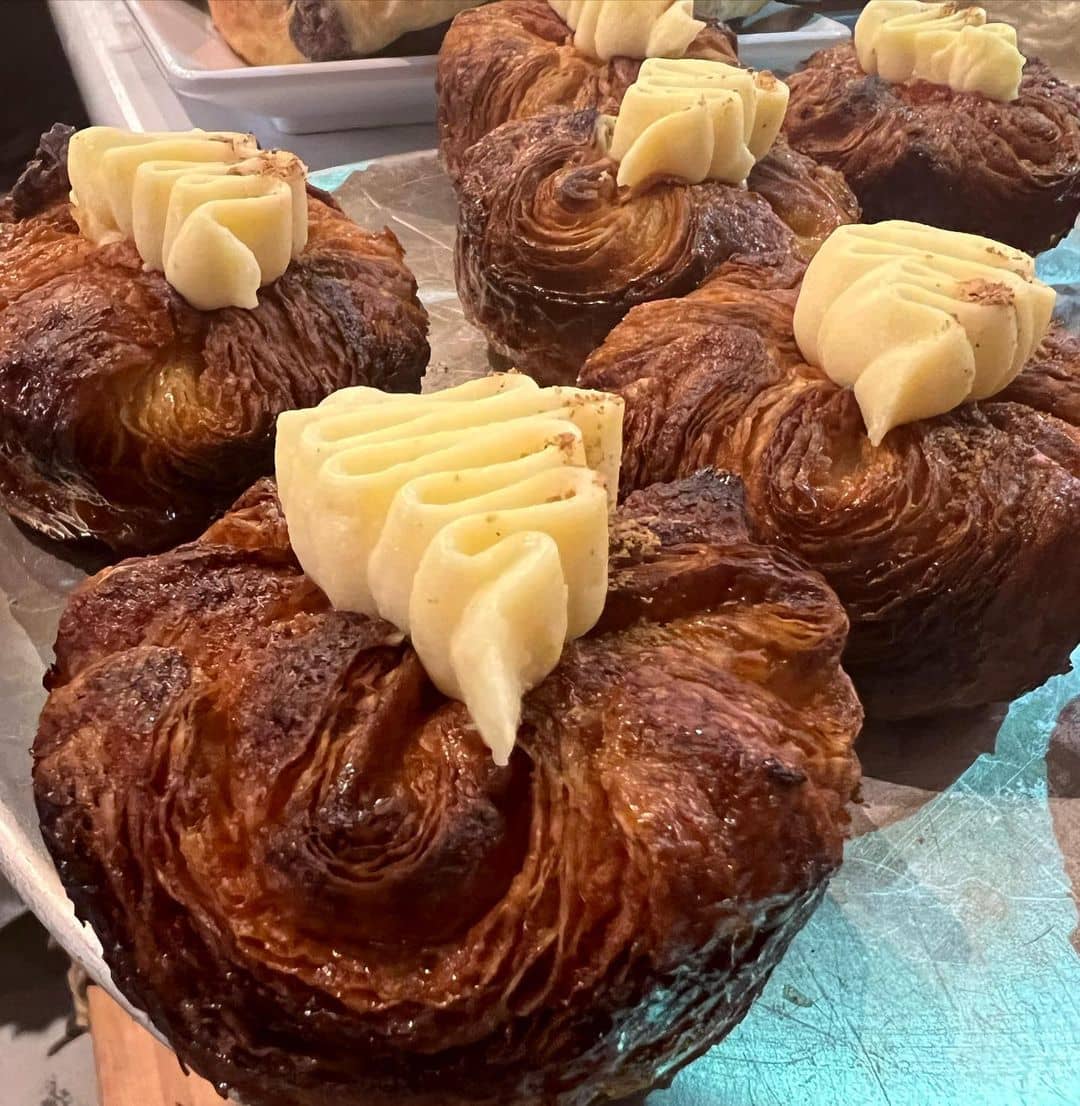 I love our Kouign Amann, we use the same recipe I learned in Paris and it always reminds me of my time there. Someone described it to me as butter and sugar and just enough flour to hold it all together, which I think it pretty accurate! It is crunchy and chewy and has the best caramelized sugar taste.
How do you balance your work time and personal time?
[Tracy]: This is a constant struggle. As a new business owner, I am nowhere near finding this balance. But every year, as the business improves, I work on trying to find a better balance.
What was the biggest challenge you faced to get to where you are today?
[Tracy]: I'm not sure I have one big challenge that I overcame. I always think slow and steady wins the race. Nothing happens overnight, it's a series of small steps, always moving forward towards your goal and setting new goals.
If you could give a piece of advice to your past self, what would you say?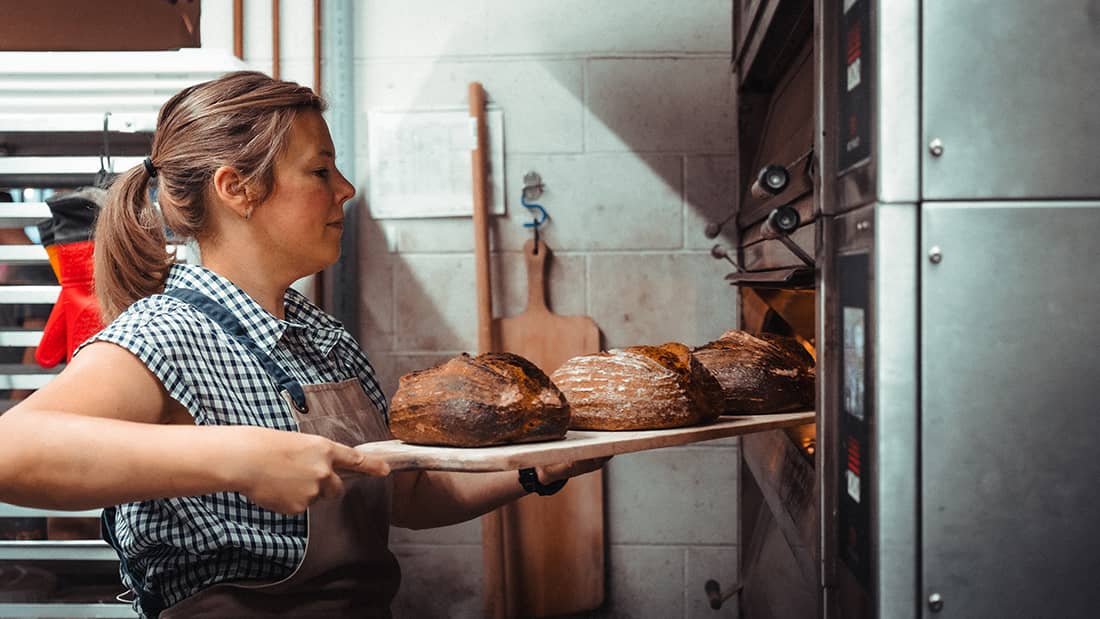 [Tracy]: I'm not really one to look back and wish I did things differently. Whatever mistakes I made or experiences I had brought me to where I am now and I try to use those lessons to move forward.
Part of the reason I decided to open a bakery was because I thought my 80-year-old self would look back and regret not taking the chance.
What is your under-the-radar food spot in Vancouver?
[Tracy]: We joined the Vancouver Farmers Market as a vendor a couple of years ago and we've gotten to meet a number of small businesses starting out and making great things.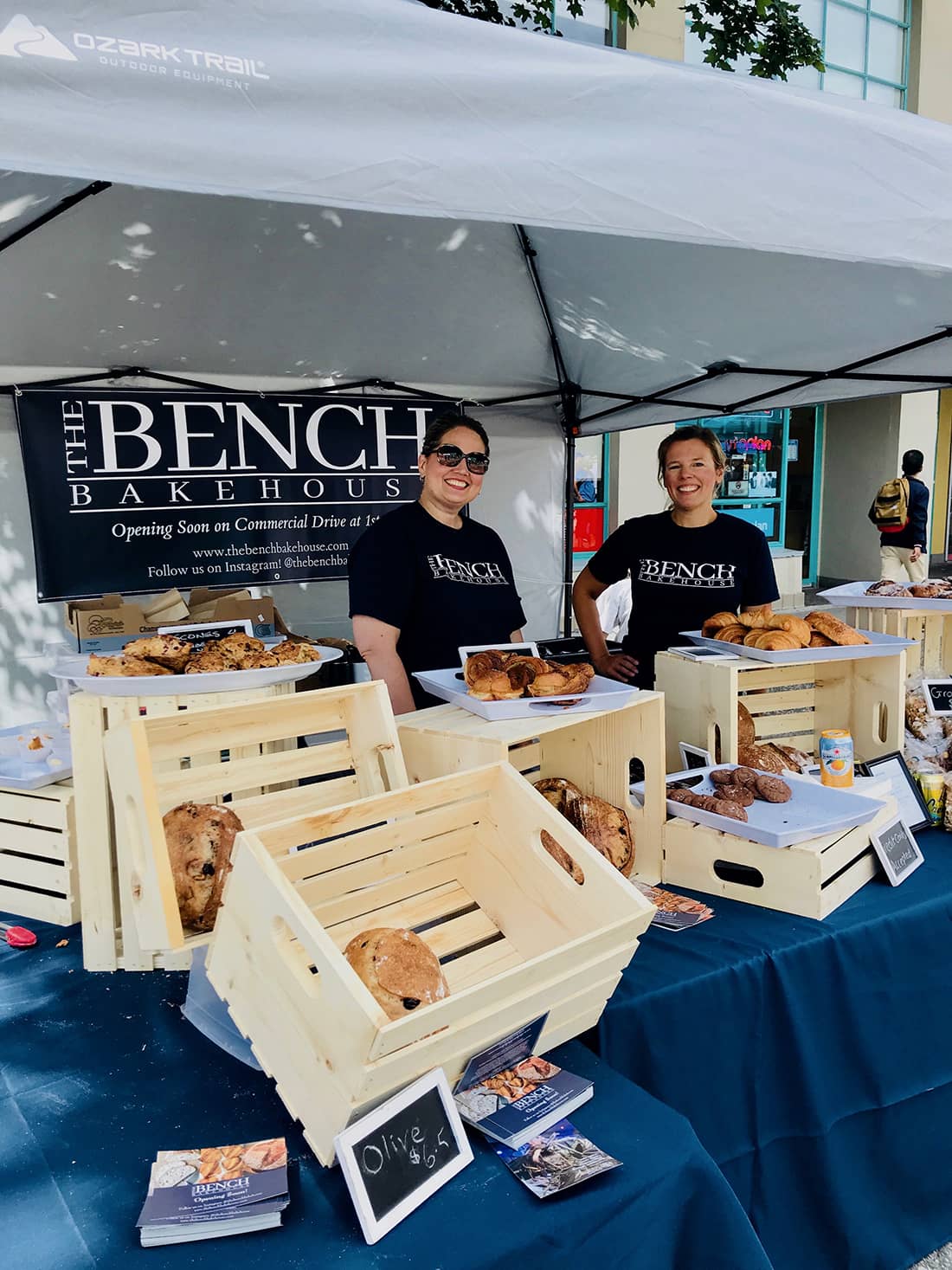 Coastie Craft Burgers make these amazing plant based burger mixes, I love it with a salad made from local veggies and greens from The Local Farm.
Pastaggio makes a lasagne that is so good. I usually spend the last few minutes of the market buying or trading for fresh produce.
What do you love and hate about Vancouver's food scene?
[Tracy]: There are so many great restaurants and bakeries. It keeps changing so much since I moved here fifteen years ago. I love small independent places where everything is made from scratch. I really love that so many are offering take-out options during the pandemic and I've probably eaten out more often because of that.
---
This is only a bite into the successes of Co-owner and Pastry Chef Tracy Steele.
But the next time you visit the Bench Bakehouse you will know a little bit more about the effort served into the food in front of you.
Address: 1641 Commercial Drive, Vancouver BC V5L 3Y3
This interview is possible thanks to Kameela Nash
The following two tabs change content below.
Latest posts by Noms Magazine (see all)