When the sun is out and the weather hits over 20 degrees Celcius, Vancouver is probably the most beautiful city in the world and is a great place to spend time outdoors. Since nature is so close by, outdoor activities such as hiking, patio hopping, biking, kayaking, and many more outdoor adventures are plentiful to fill your day with!
We've compiled the ultimate list of outdoor things to do in Vancouver that is sure to please anyone who loves the great outdoors!
15. Get Active and Wet with a Water Sport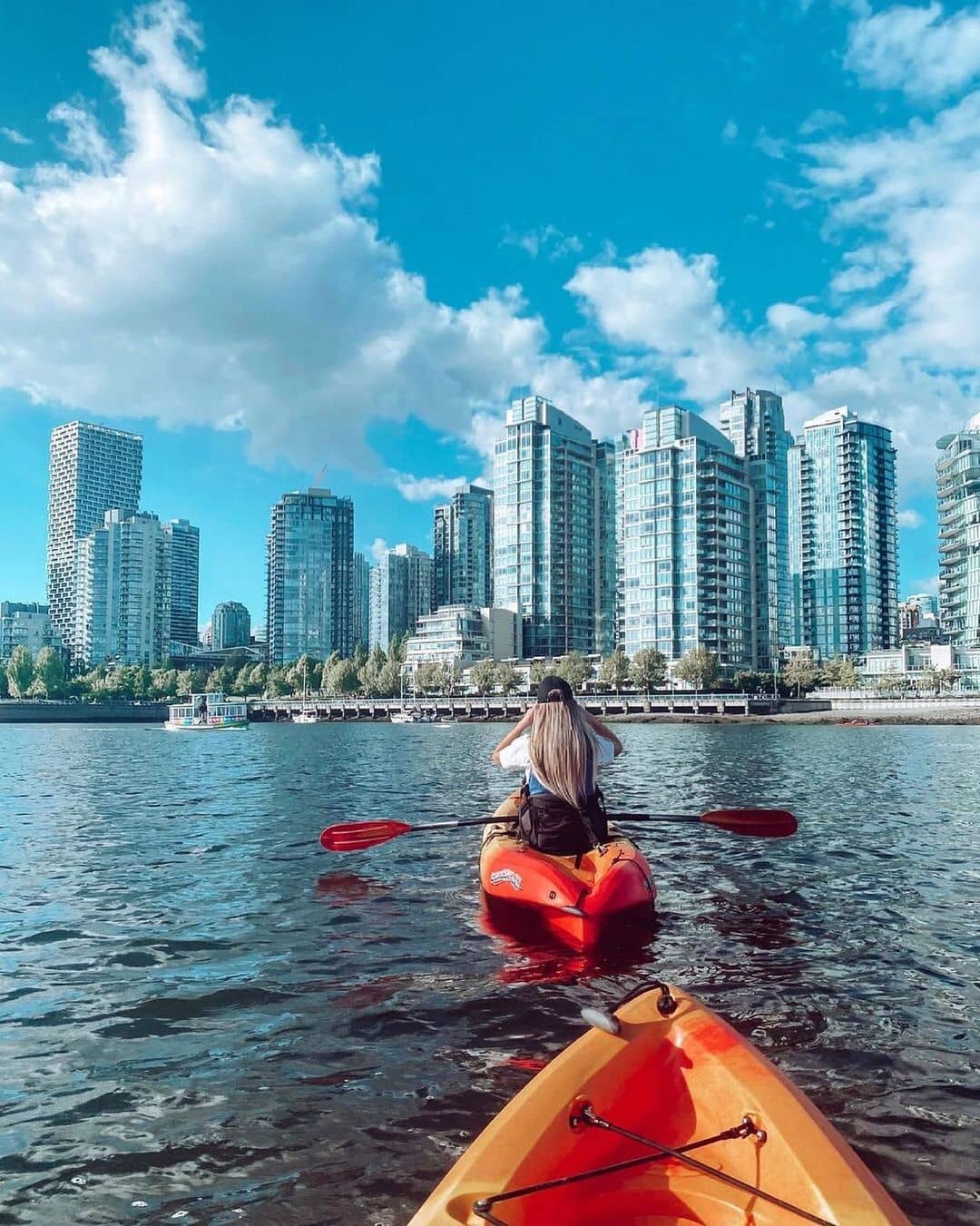 When the sun is high, nothing breaks a sweat better than riding the waves on a surfboard or paddling to explore the blissful nook and cranny offshore.
So here you are again, at the beaches, contemplating the scenic views while thinking about which water sport your fitness level allows.
How about checking out eight different water sports in Vancouver before deciding? Not only do we reveal which sports you can try, but also our favorite places so you don't have to look them up yourself.
14. Hunt For Scenic Views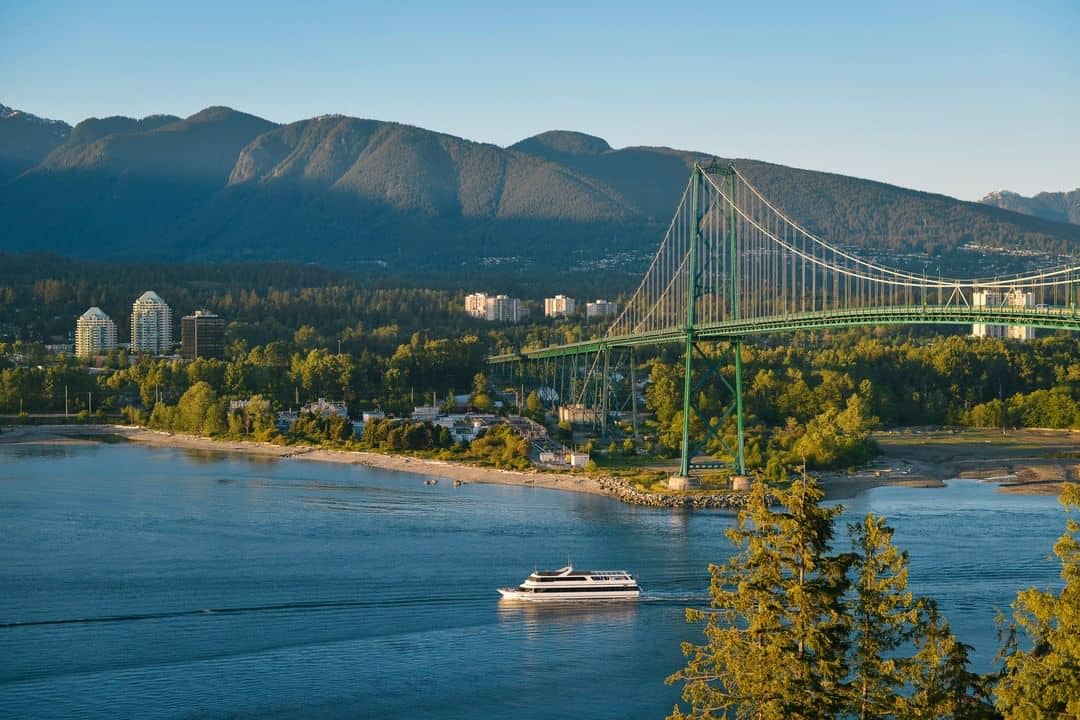 Let's take advantage of what's available right here in Vancouver! This bustling city is a blissful convergence of natural and manmade wonders.
Look at that wonderful beauty when you stand on top of a skyscraper amidst the concrete jungle and look out to an unobstructed view of mountains and ocean! A day out in Vancouver can be simple and inspiring just like that!
It's not a challenge to find a fabulous viewpoint in Vancouver. You can seek out anywhere that lifts you off the ground to a decent height where you can admire the surrounding scenery.
We love beautiful views just like you do, so we put together the 13 most scenic viewpoints in Vancouver to inspire your outdoor enthusiasm. These breathtaking vantage points will change the way you sightsee in Vancouver!
13. Give Yourself an Epic Food Tour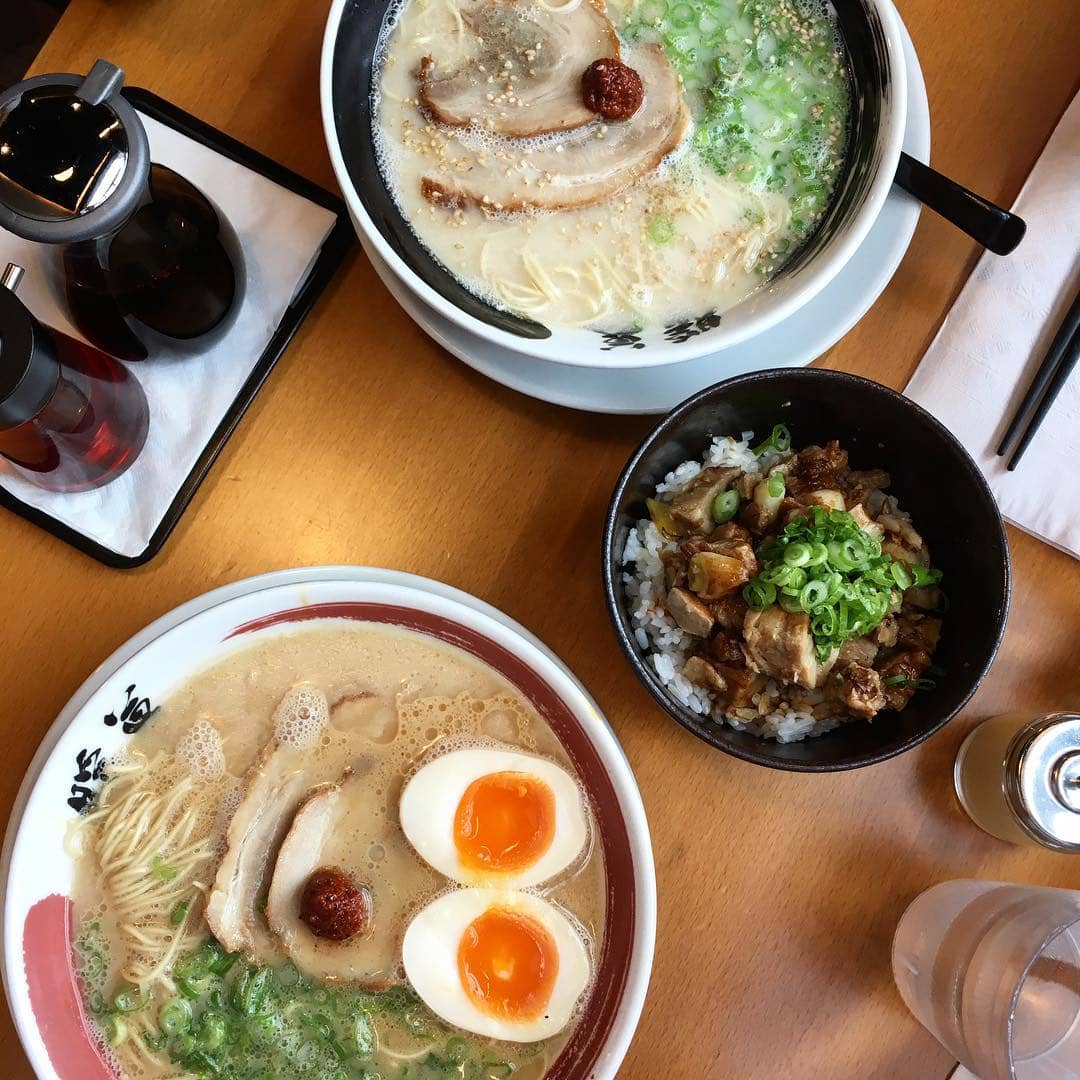 Dining out – this good old classic way of spending a day outdoors is everyone's go-to company to pamper their stomach and mental health.
Good food is a good mood – and that's the sole purpose of what we're doing every day at Noms Magazine! We want you to be happy – and beyond that – utilize the eclectic, delectable and mouthwatering food scene in Vancouver!
We're proud of our food so much that we decided to sort out a curated, epic bucket food list that all foodies will need in their pockets!
So no more waiting! Dive right in and make your taste buds go crazy!
12. Pitch a Tent and Throw a Bonfire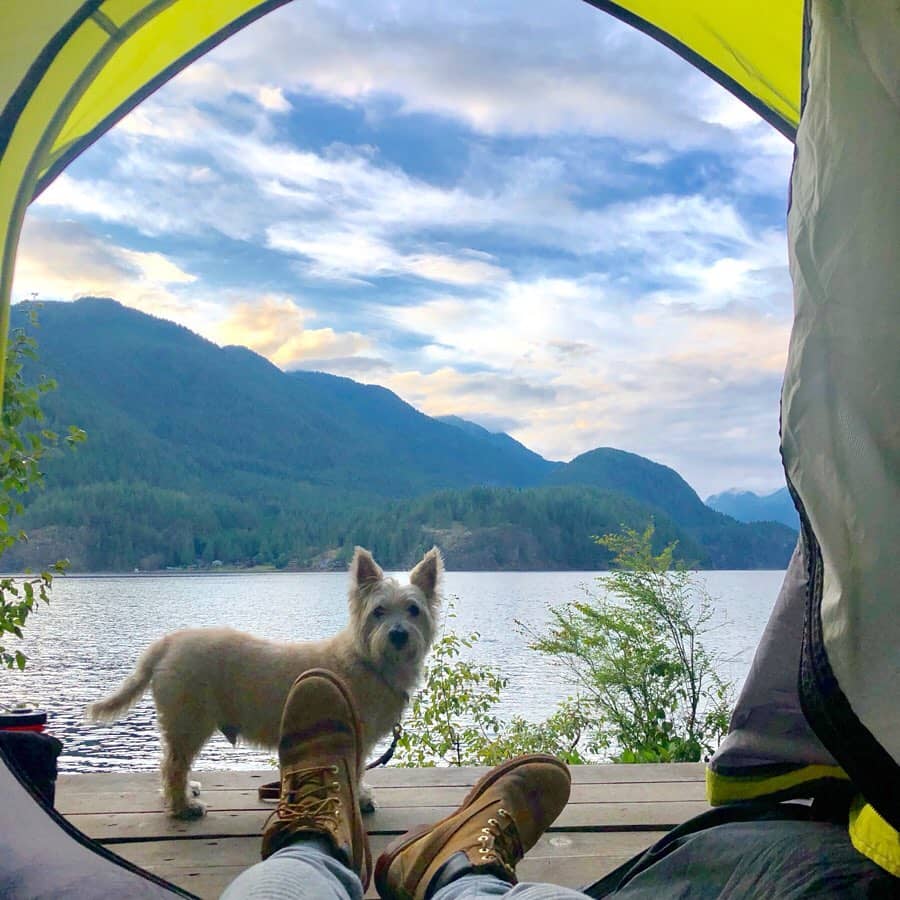 For us, camping is one of the best forms of outdoor pursuits that allow you to be closer to nature as much as possible.
Camping means more than just getting some s'mores under the starry nights! It's a cooler way of bonding, socializing, and picking up essential outdoor life hacks.
If a walk in the park is not enough, then ring up your friends, pack a tent, get in your car for a short drive to one of these best campgrounds near Vancouver! There are more than five gorgeous campgrounds near Vancouver that guarantee a peaceful and scenic hideout.
11. Enter the Blue Mind at a Green Oasis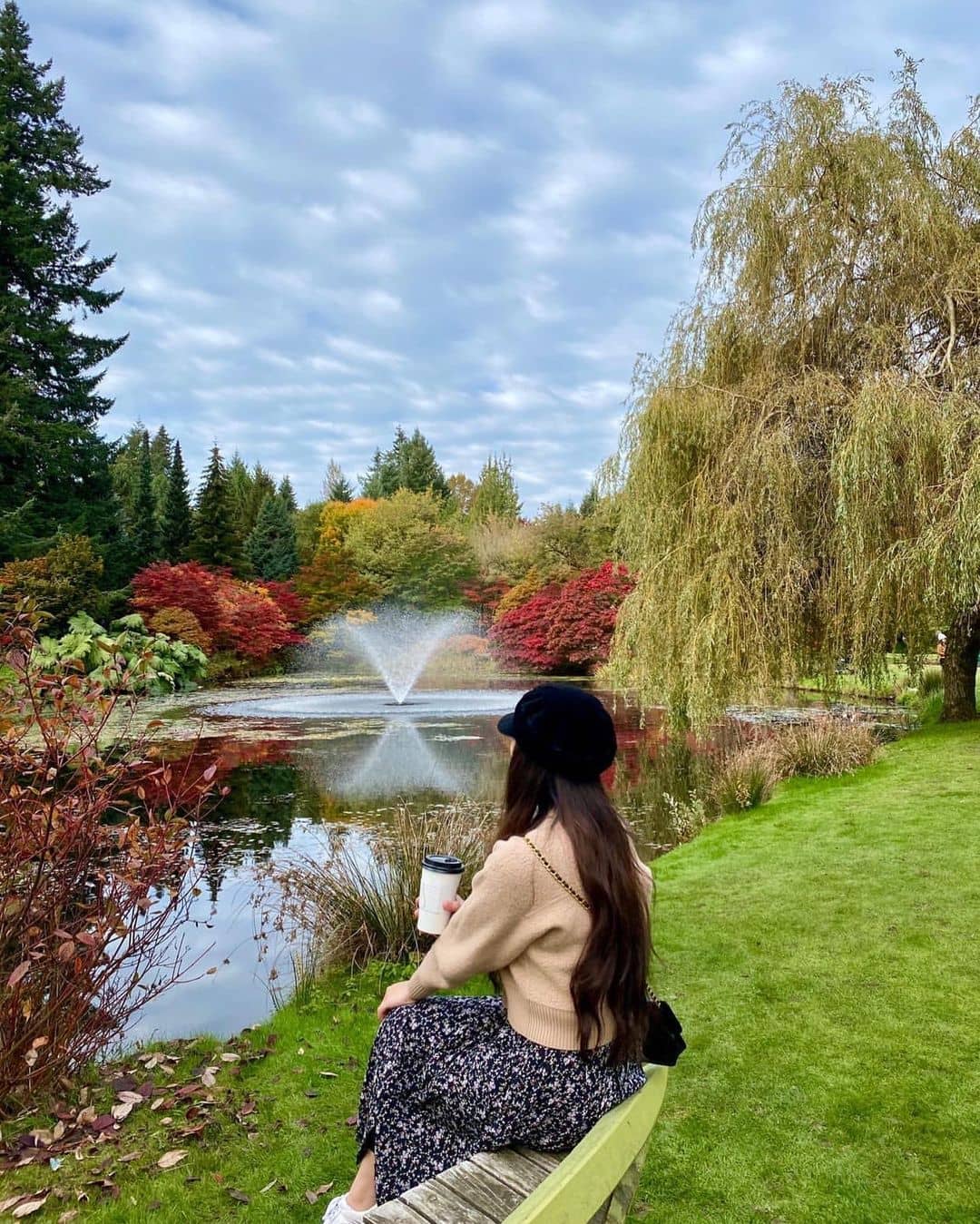 If you ever need a lazy day out, let's at least make it meaningful! And by meaningful, it's about giving your health some sort of positive outcomes without breaking a sweat.
Visiting a park, a natural garden, or any form of green space is an inexpensive respite for stimulated minds. A long walk around Vancouver's best parks and gardens is a great way to cancel noise and air pollution, giving your mind enough blank space to recharge and enhance creative juice.
Vancouver parks and gardens feast your eyes with a wide variety of landscapes. From the European flair of Queen Elizabeth Park to Asian sparkles found in Chinatown's Dr. Sun Yat-Sen Park, these green spaces are always ready to pamper you!
10. Go Horseback Riding at Glen Valley Stables Horseback Trails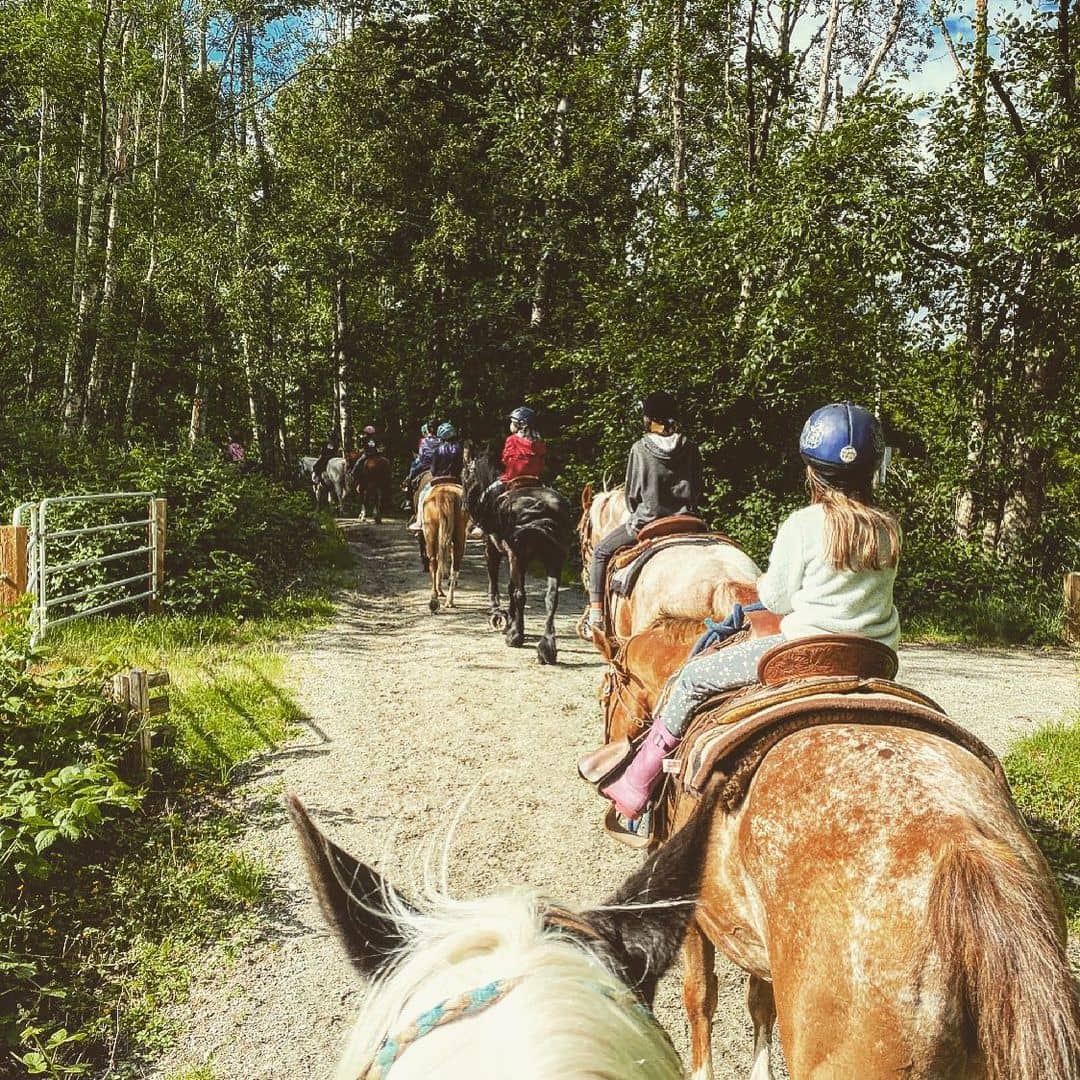 Saddling on the windswept rolling hills on your favorite horse celebrates a sense of freedom, ecstasy, and thrill that can never be described unless you're the one grabbing the reins.
Canada is home to some of the most wonderful places for horseback riding. But the thing is: where can you find the right place that suits your group and riding level?
Get in your car and head eastbound to Glen Valley Stables from Vancouver to enjoy one of the most incredible times outdoors! Game up your adventure in Vancouver with a windy stroll along the river dykes or Meadow Loop Trail within an hour or two.
You can opt for a group ride, a private ride for beginners, or host a birthday party ending with a joyful picnic at Campbell Valley Equestrian Centre.
Address: 1255 208 St, Langley, BC V2Z 1T4.
Website | Facebook | Instagram
9. Sail Offshore for Whale Watching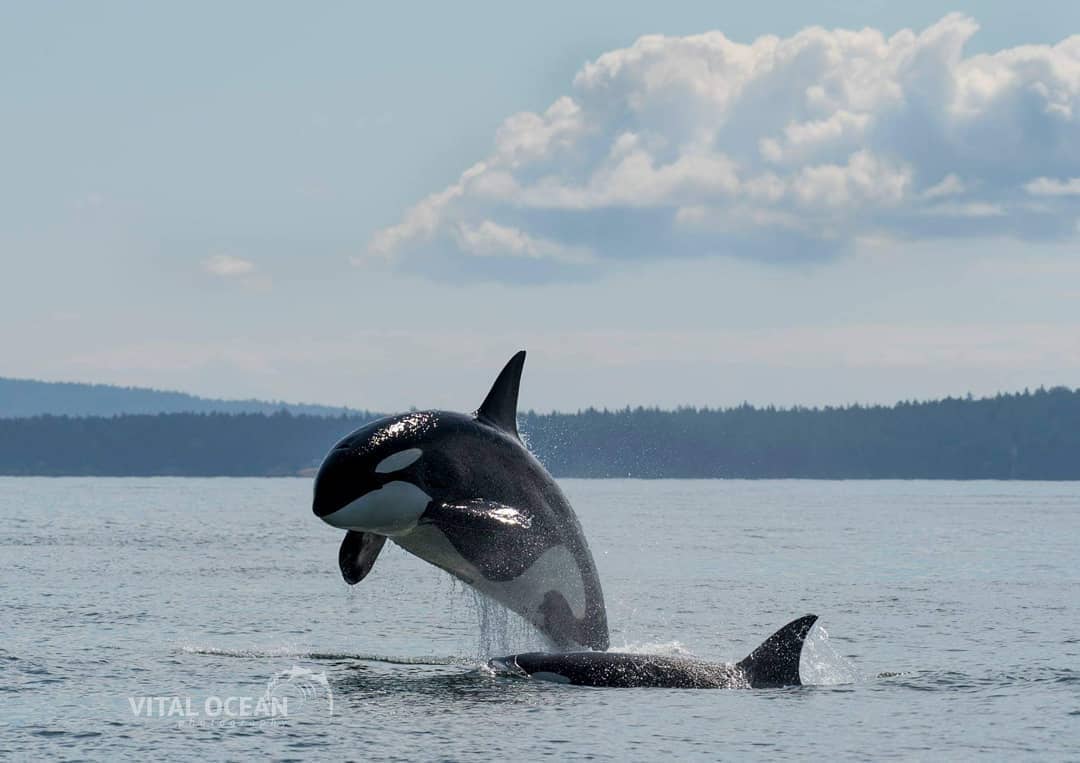 Alpine or waterfront, land or sea, Vancouver never runs out of outdoor ideas that fill your day with joy! With an extensive shoreline and dramatic ocean vista, Vancouver is home to some of the coolest whale watching activities that you can take advantage of your binoculars at home.
The deep blue sea off the coast of Vancouver welcomes seasoned pods soaring the waves to swim abreast of your vessel. The best time to go offshore and enjoy the lively migration of the cetaceans is between April and October when the sighting success rate falls around 95%.
What you want to do is sign up for a day voyage and transform your excursion into a floating biography class. Let the captain and his passionate team sail you around the island and educate you about marine and wildlife.
8. Get Intimate with the Animals at Maplewood Farm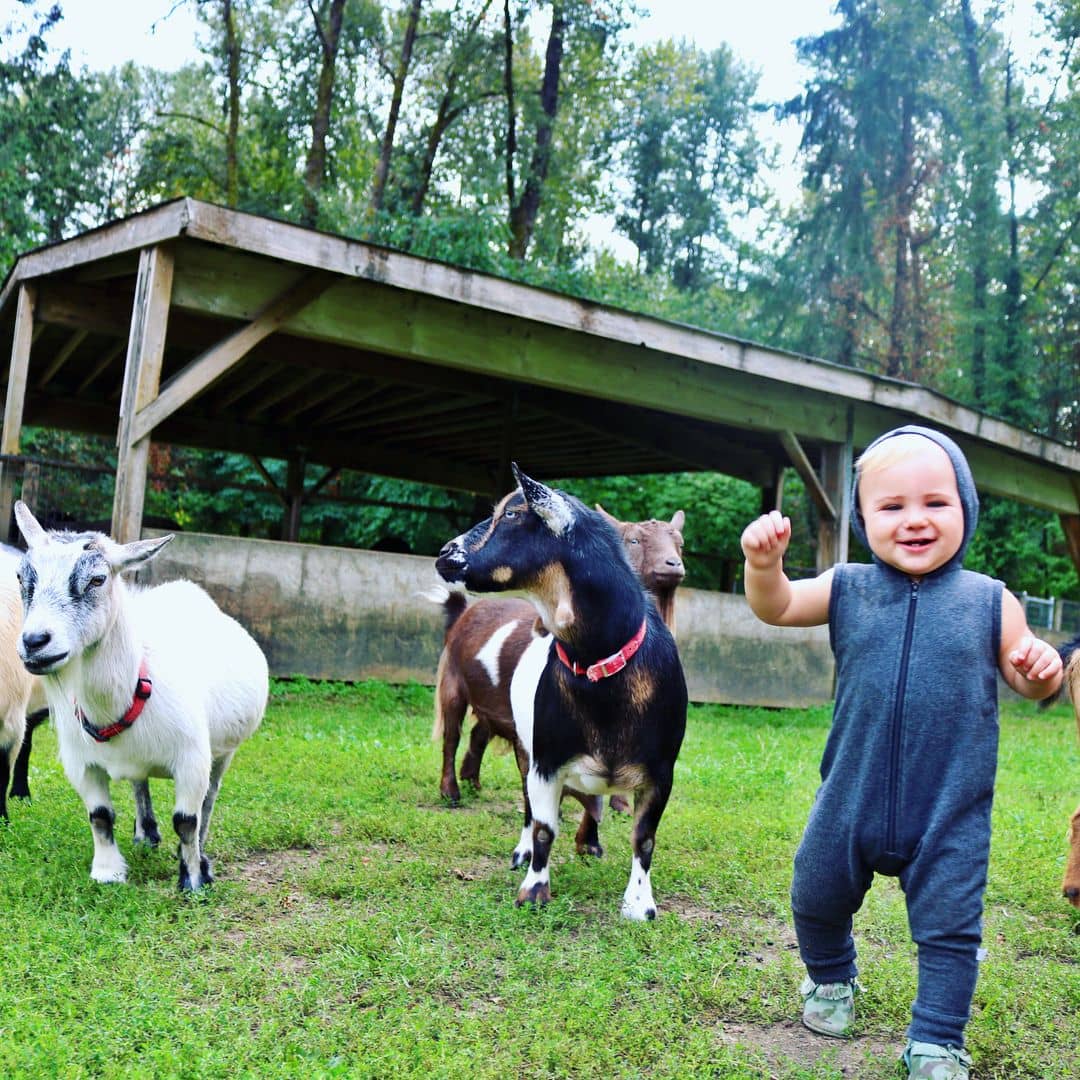 Spending a day outdoors at a farm and getting intimate with some furry friends become a meaningful and engaging activity. In Vancouver, Maplewood Farm is no stranger to the locals.
Residing on the left bank of Seymour River, Maplewood Farm only takes you a 15-minute car ride northeast of Vancouver. This expansive ranch welcomes hordes of visitors throughout the year, especially families with kids learning to care, feed and associate with an outdoorsy life.
Upgrade your outdoor leisure with a milking demonstration, feeding the bunnies, hanging around with chickens and ducks, petting the little ponies, or simply greeting the dedicated farmhands.
Being a care home for around 200 domestic farm animals and birds, Maplewood Farm is a sweet getaway for an immersive human-animal bond.
Address: 405 Seymour River Pl, North Vancouver, BC V7H 1S6.
Website | Facebook | Instagram
7. Grab Your Lens for a Hunt of Vancouver's Most Insta-Worthy Spots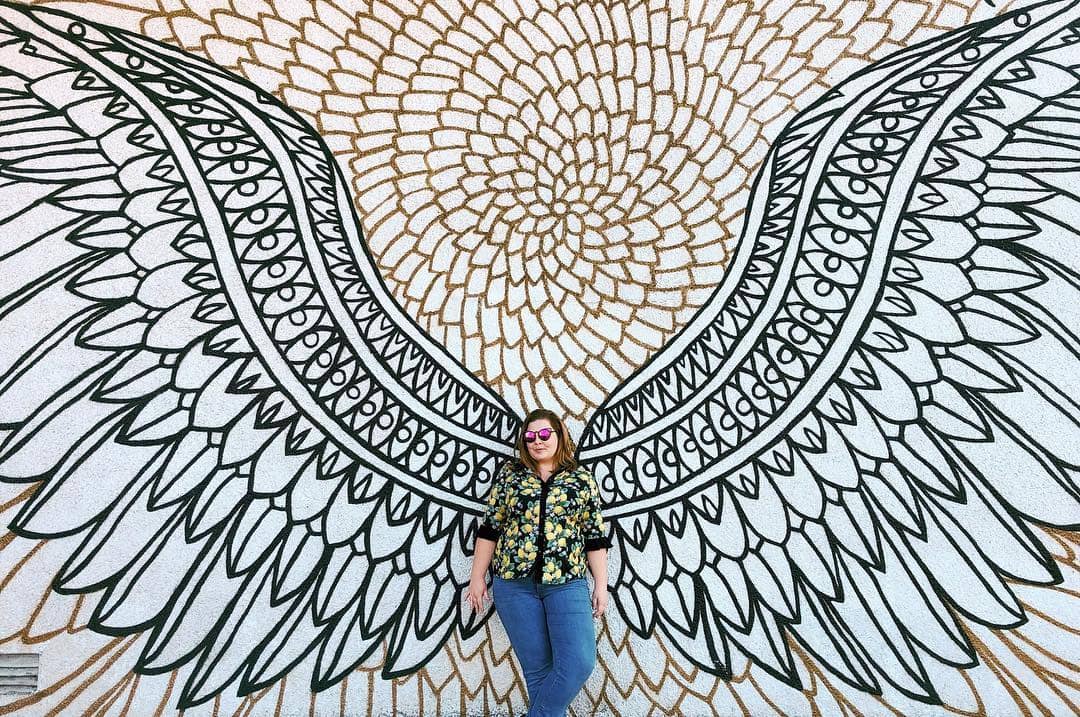 Sometimes, you don't even have to overthink! Instead of tearing your hair out wondering where to dine today or which show to watch, just grab a camera or a phone to hunt down the most photogenic spots in Vancouver.
Now you may be wondering: "Oh Vancouver is such a dense city and I don't want to commute that far to a bareback mountain or Indian Arms for some nature shots!".
Rest your worries! Vancouver is full of awe-inspiring corners to fill your creative day without packing your bags and traveling further afield.
We wandered around the city to sort out the eleven most photogenic spots in Vancouver to inspire your creative juice. Perhaps this is a chance for a globe eager like you to satisfy your wanderlust in a staycation.
6. Go on a Brewery Tour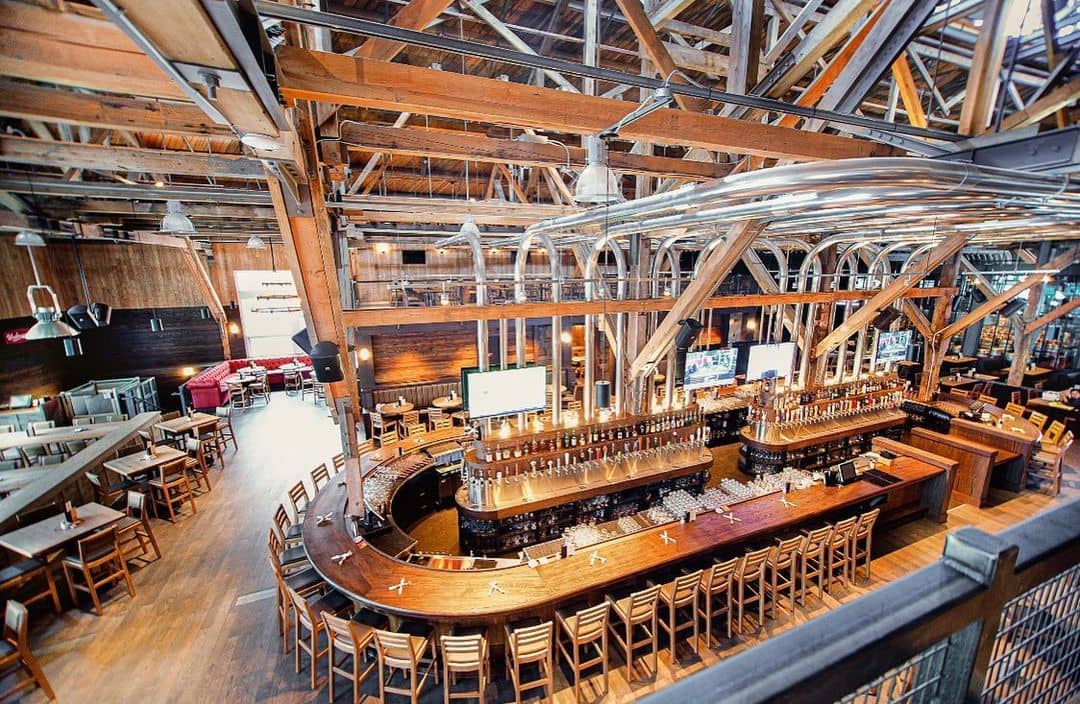 The craft beer scene in Vancouver goes great guns! The thirst for a smooth, dark, or toned-down bitterness of Vancouverites demands attention from local brewers, multinational companies, and even stateside players.
Nothing can beat a burning desire for a fresh ale during happy hour after work. But repeated drinking may become dull!
So how about getting on a brewery tour and injecting your ale niceness with stories and some technical insights about Vancouver's craft beer industry?
We're talking about networking with other visitors and locals, washing down your throat with the best taps in town, learning about the brewing process, and perhaps bringing a beer glass home as a keepsake.
5. Ring in Some Friends for a Retail Therapy

Retail therapy – a dream of all girls in the world (and perhaps guys, too!). This old, classic outdoor idea found its home in Vancouver, one of the best places in North America for touting distinct retail.
Being Vancouverites ourselves, we know the coolest places to hunt bespoke brands, inexpensive imports, crafts, arts, accessories, and many more!
Now the thing is how will you navigate around the city to hunt for these items as a visitor? Which areas will you stop by? And which brands can you trust?
That's the reason why you need to consult our shopping guide right here for stress-free retail therapy! We collected our favorite shopping areas ranging from Gastown, Commercial Drive, Alberni Street to specific shopping spots that you barely know.
4. Hit the Beaches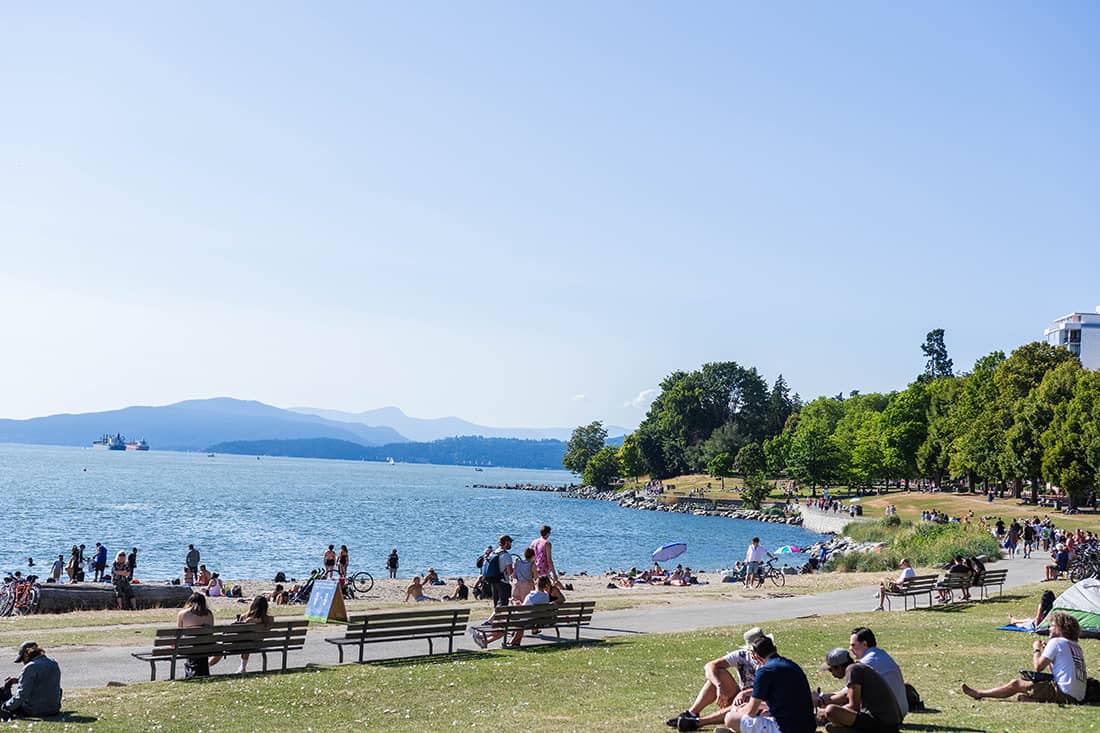 In 2010, National Geographic announced Vancouver to be one of the best beach cities in the world. The sun-kissed beaches have become a household name that no one can ignore when they want to embrace the pure beauty of Vancouver.
Let's face it! We love our beaches more than anything else! Whenever we get bored, the tantalizing sounds of the waves are there to pamper. When we're tuckered out, each walk on the sun-dappled sand becomes a luxurious scrub treatment that doesn't take any penny.
With more than ten beaches hugging the Pacific Ocean, setting out to the wind-battered shoreline should be on your top list of the best outdoor activities in Vancouver.
Don't waste any more time wondering which beach you should venture out to! Open this list and reveal the five best beaches in Vancouver to unleash your free spirit!
3. Embrace the Snow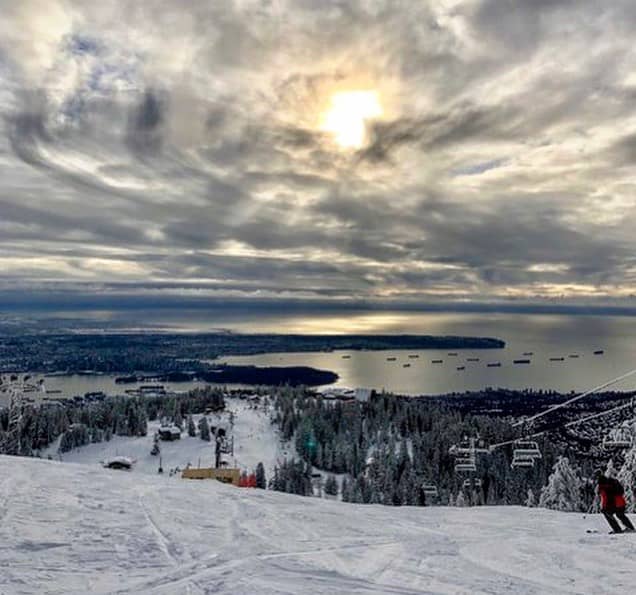 Snow in Vancouver? Doesn't it happen once in a blue moon?
Snow doesn't sweep through Vancouver as often as it visits Ontario and Alberta. But once it does, it's like a magnetic field that hooks you in.
Taking full advantage of this rare find is better than curling up on the bed! So what can you do to embrace the snow in Vancouver? Easy! Celebrate the chilly days and avalanche down the snow-filled alpines!
Some of the best outing ideas are snowshoeing, tobogganing, ice skating, and many more. Check out the ten coolest outdoor things to do in Vancouver when it snows right here!
2. Go on a Road Trip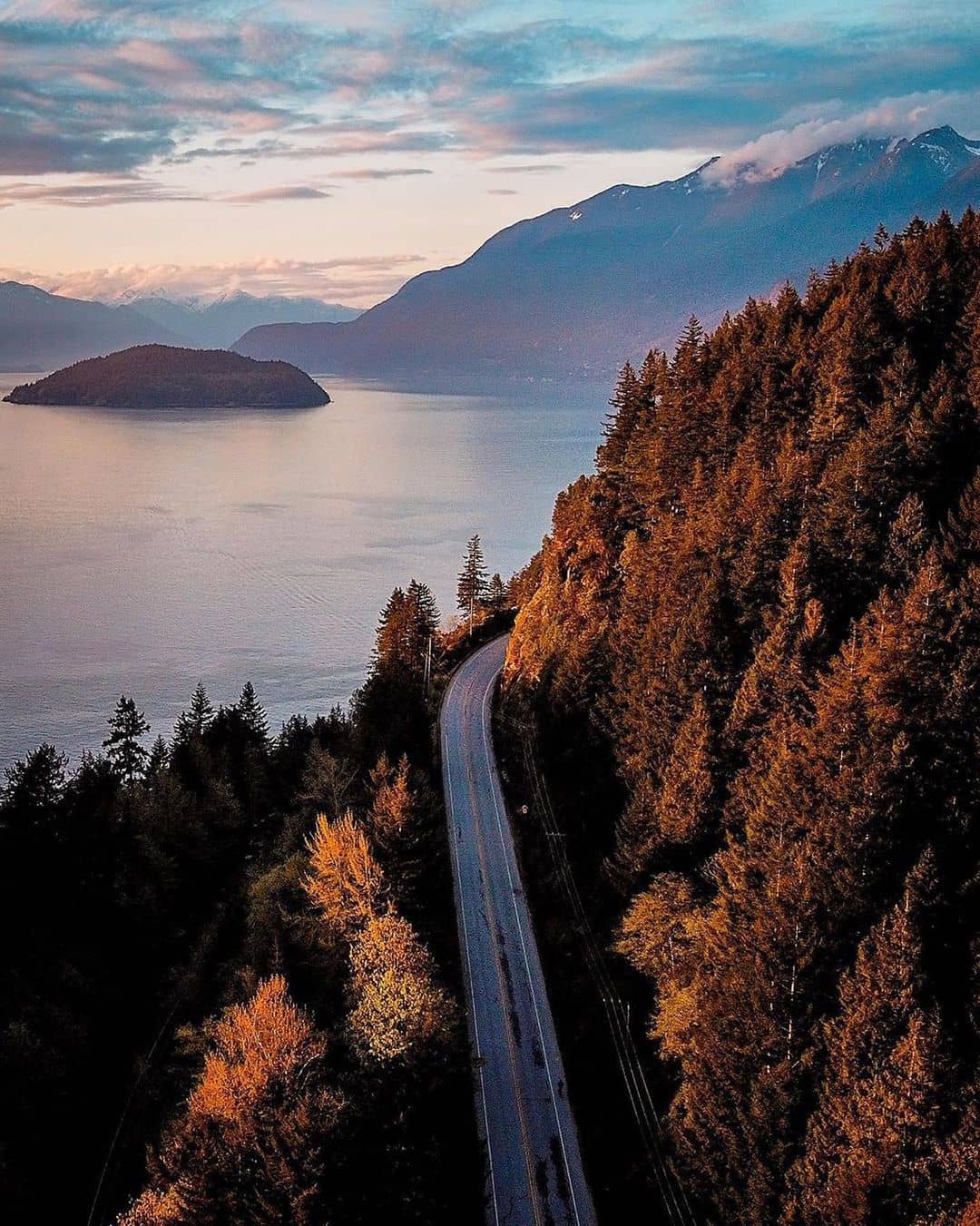 No hassle, no waste – the best road trips Vancouver doesn't eat up more than a single tank of gas. Open the map, point in any direction, and Vancouver will give you the best road trips with just a short drive away.
Vancouver is set on a beautiful edge of wilderness with an extensive network of highways connecting the most stunning parts of British Columbia.
Lonsdale Quay, the closest marketplace and dining out option, is a stone's throw from downtown Vancouver.
Riding the Sea-to-Sky Corridor crossing Squamish to reconnect with Whistler's nature is the most epic and famous road trip from Vancouver.
Grouse Mountain is a top call for seasoned skiers and view seekers. Or, you can just board the BC Ferries heading to Victoria for a long weekend.
1. Work out on a Scenic Hike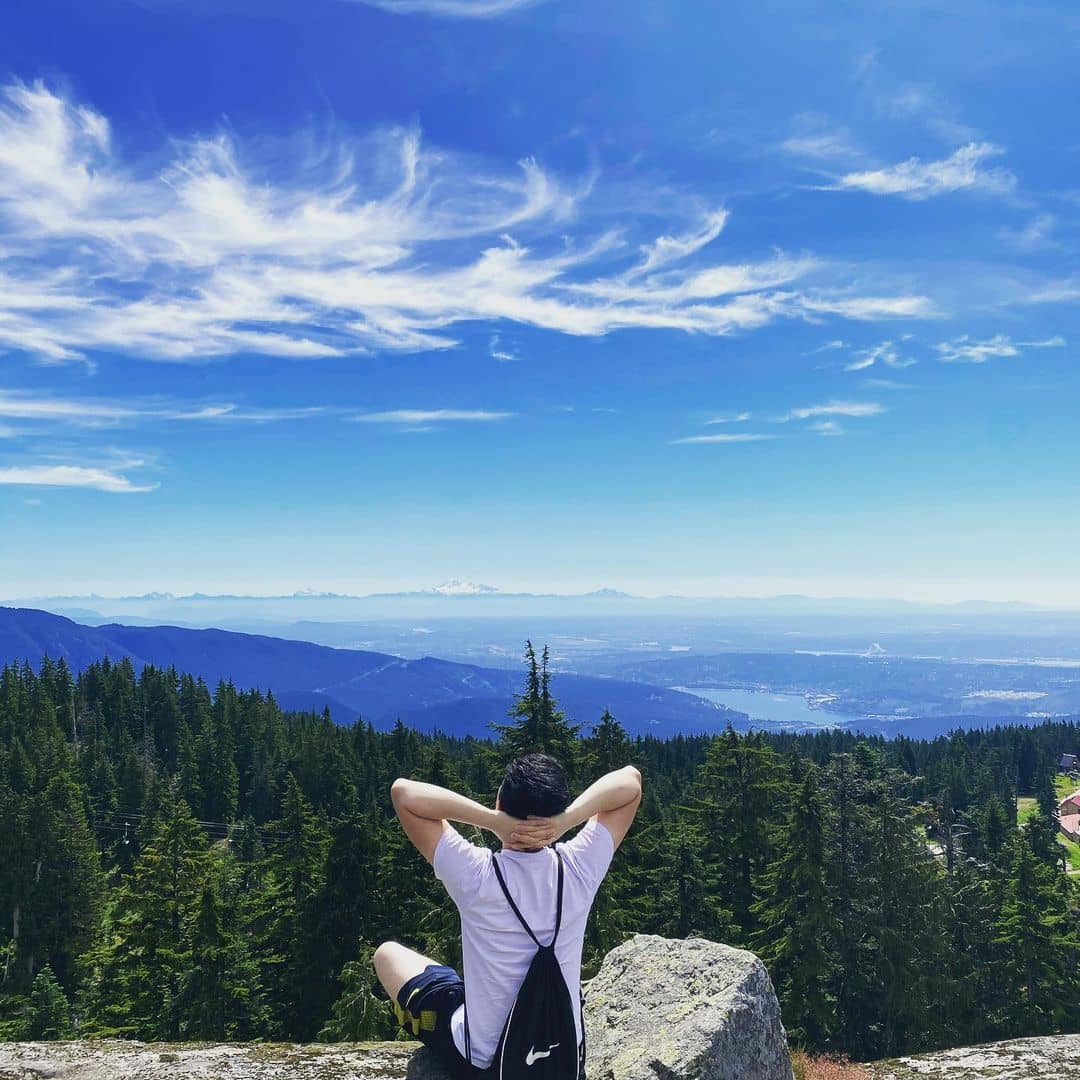 Hiking is a popular outdoor pursuit that everyone of all fitness levels can partake in. And when it comes to hiking in Vancouver, there's more than just a workout.
One word: scenic!
The dramatic backdrop of the backcountry is a natural endowment that spruces up your outdoor workout with stunning views. The best hiking trails line up along the headland jutting out from the south of Burrard Inlet and linger to Vancouver's West End.
We gather the eight best scenic hikes in Vancouver that we love the most. You will discover what about these hikes that capture our attention and check their difficulty levels before putting on your shoes.
We hope this list will spruce up your outing day ideas! Don't let the inspiration go to waste! Check out our Vancouver's best indoor things to do and budget-friendly activities! Let's make each day count!
---
Accommodations in Vancouver
This article includes affiliate links where we may get a small commission if you use our link. No extra cost is added on and all funds will be used to support our team and content.
The following two tabs change content below.
Latest posts by Noms Magazine (see all)