Frolicking in Richmond parks is always the best thing in life. It's a free outdoor activity that enhances both your physical and mental health. It gives you a chance to take your pooch out for frisbee and splash out in the ocean. No matter what your dream for the weekend is, Richmond parks never run out of ideas to recharge your energy.
We put together the twelve most unique parks in Richmond in this list so you can pick one for your taste.
Best for Foreshore Ecosystem: Iona Beach Regional Park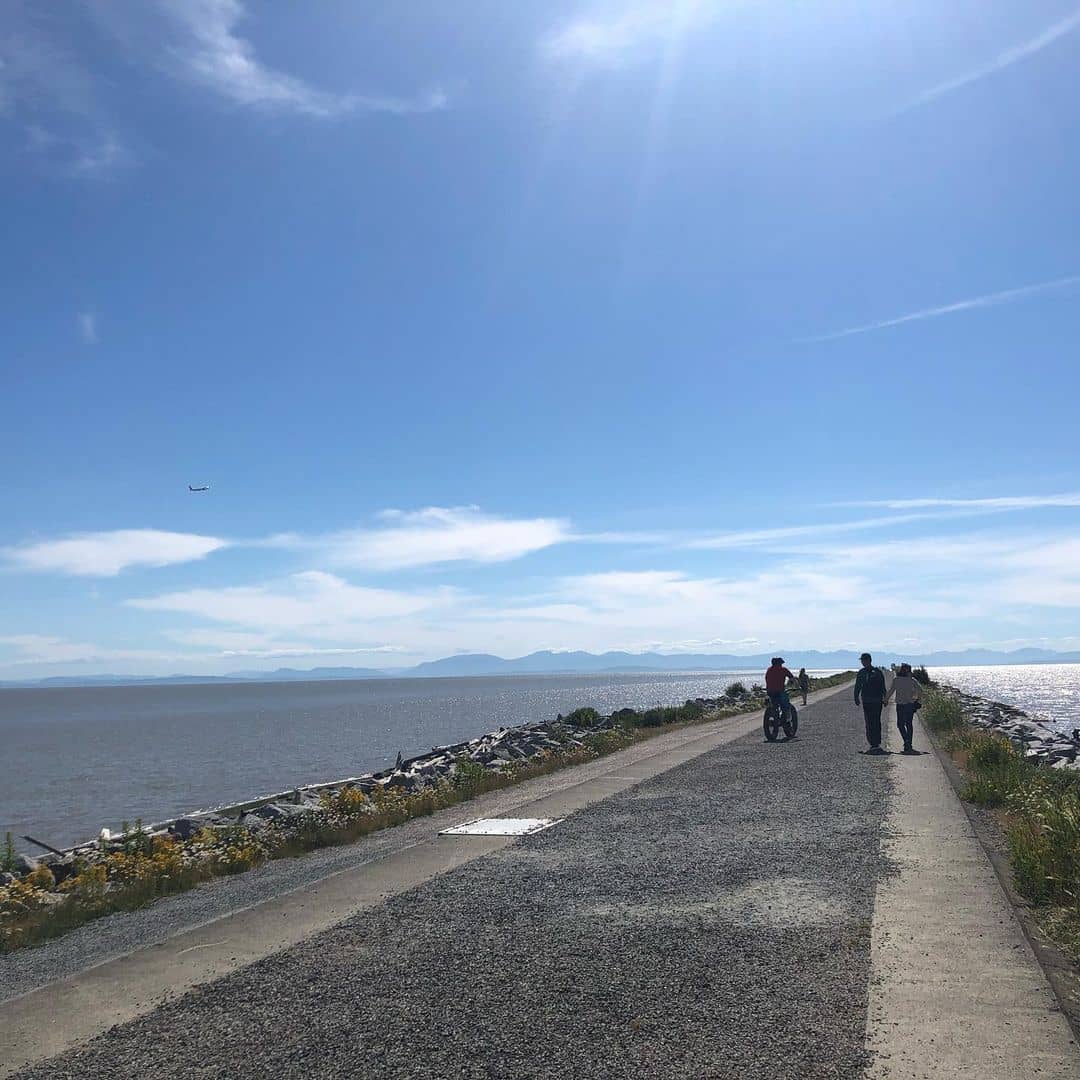 Iona Park dominates an expansive marshland at the end of the Fraser River on the north side of Vancouver International Airport. What sets Iona apart from other natural parks in Richmond is a vibrant medley of flora and fauna species sharing this foreshore ecosystem.
Owing to its biodiversity to the spectacular location where Fraser River meets the sea, Iona plays host to a mecca of rare sand dune plants. The park coincides with the Pacific Flyway where you can spot migrating birds resting their wings along the log-strewn foreshore of North Jetty and Iona Jetty. These eclectic areas of wildlife habitat become the limelight for bird watching, airplane spotting, hiking, and biking.
Meanwhile, scenic view seekers and photographers will be hypnotized at the walkways along the Iona Jetty to North Jetty. Expect to see distant islands and cloud-capped mountains when you stroll along these beaches.
If you're out with your pooch, make sure to take them to the lower roadway of Iona Jetty marked with leash-optional signs. Picnic areas and washroom facilities are available.
Address: 900 Ferguson Rd, Richmond, BC V7B 1W7.
Best for Wetland Peat Bog Wildlife: Richmond Nature Park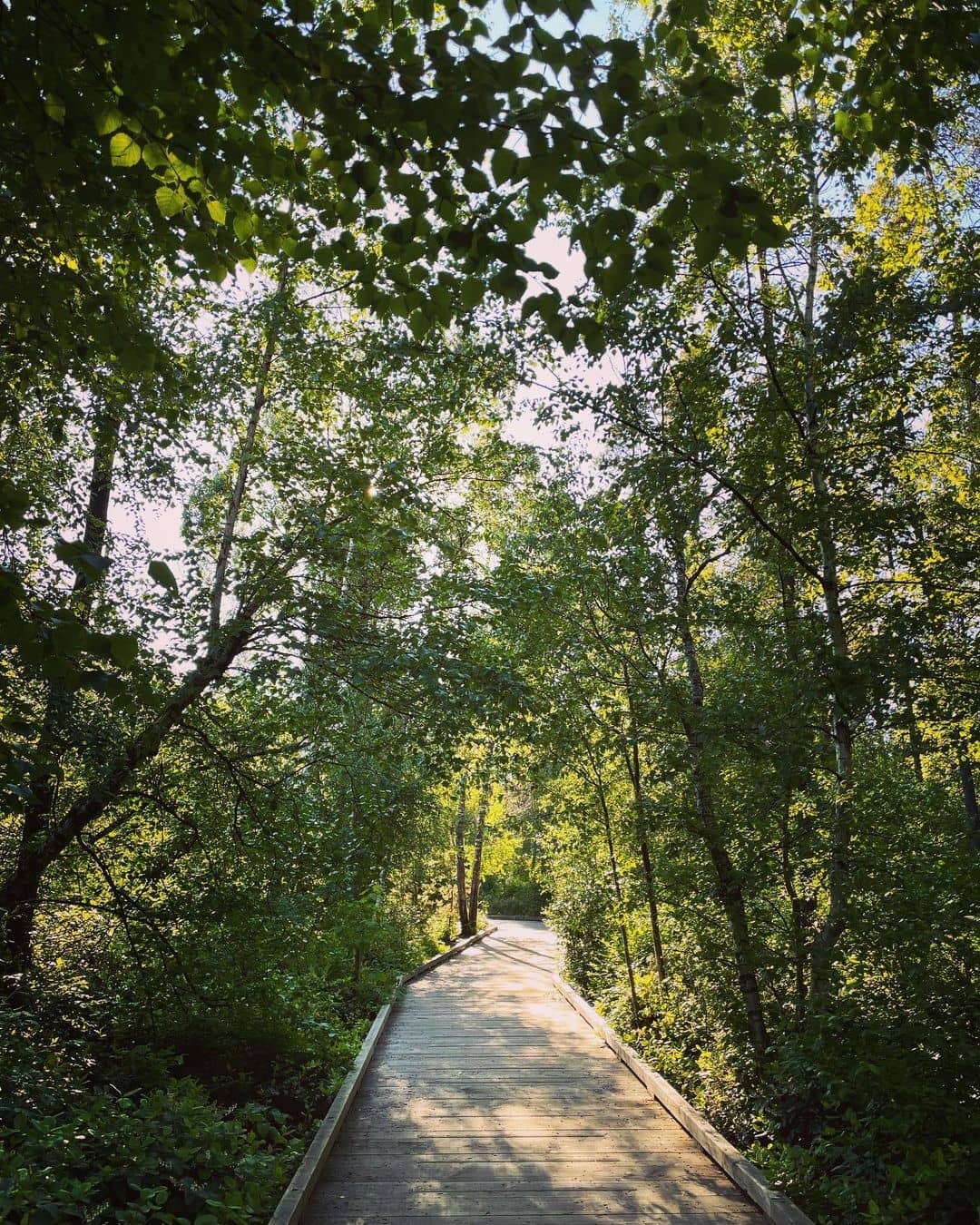 Richmond Nature Park is another top call to unfold the magic of nature. This is truly a paradise for birdies and shutterbugs with 80 hectares of the park's footprint blanketed with pine trees, ferns, low-lying bush, western hemlock, and peat bog.
While Iona is home to migrating birds and marshland wildlife habitat, Richmond Nature Park highlights a thriving mix of peat bog, freshwater species, and forest. Four of its marked hiking trails stretch for five kilometers on flat terrain to stretch your legs. Due to the fragile wildlife and flora habitats, dogs and bikes are not allowed to enter the park.
Families with kids will find Richmond Nature Park a great draw with its Nature House. Rather than a leisure walk in the park, why not make it an insightful, educational outing day and hang out with your little ones around Nature House? Take a peek at the critter tanks, spot some eagles and explore a bee colony before testing their brains with a tricky puzzle!
Address: 11851 Westminster Highway, Richmond, V6X 1B4.
Best Quiet Oceanfront Park: McDonald Beach Park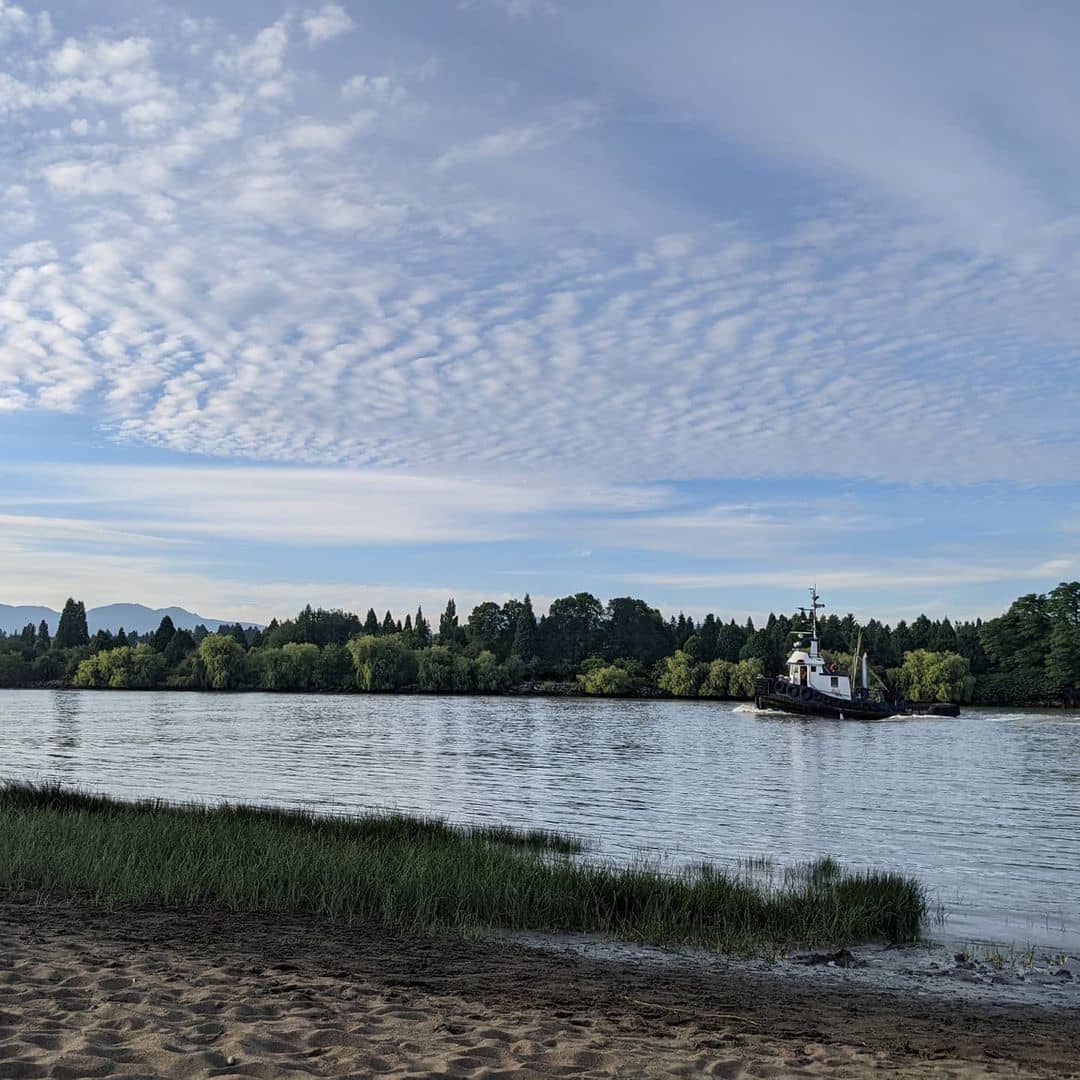 Beat a hot summer day by a walk to the beach with your four-legged friends! McDonald Beach Park is one of the coolest dog-friendly parks in Richmond. Lose the heat by taking them out for a swim along the off-leash stretches of the beach.
McDonald Beach Park is more on an off-beaten side compared to other popular parks in the city. You won't crash in a lot of bikers and hikers taking up space while the dogs have plenty of space running free.
McDonald Beach Park offers a sweeping waterfront view over the south side of Vancouver, especially if you walk along the log boom and or the grassy grounds converging with the North Arm of the Fraser River. McDonald Beach Park suggests a lazy picnic day with family while watching airplanes soaring from afar.
Address: 3500 McDonald Rd, Richmond, BC V7B 1M4.
Best for Waterfront Trails and Ocean View: Garry Point Park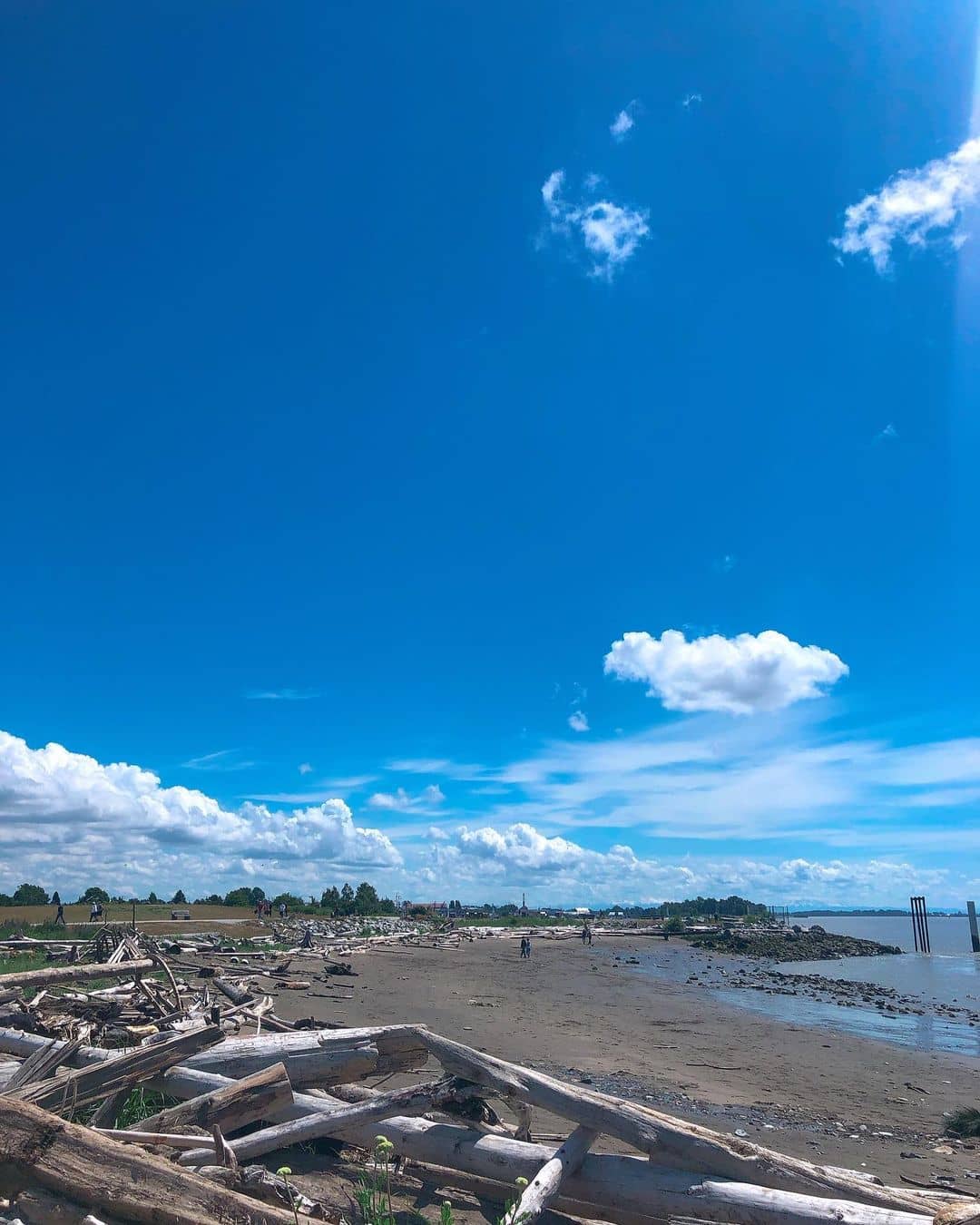 Garry Point Park is just a stone's throw from the bustling Steveston fishing village. A stretching driftwood log boom supports a string of sandy beaches where scenic views over the Salish Sea, Vancouver Island, and the Gulf Islands become the spotlight of the park.
Walk back for a few mere steps from the sand and find yourself lost in the meticulousness of a Japanese garden. Call it a great outdoor escape and let the unobstructed ocean breeze blow away your stress. Put a tarp down on the grassy lands and kick back on a lazy Sunday. Give yourself a rush of adrenaline and boost your hand-eye coordination in a kite-flying afternoon.
Garry Point Park is soaked in a plethora of historical sites, sculptures, and public artworks. These striking masterpieces are great reminders of the Richmond fishing industry with written plagues and black and white photos around the historic sites.
Address: 12011 Seventh Ave, Richmond, BC V7E 4X2.
Best Small Park with Historical Stories: Minoru Park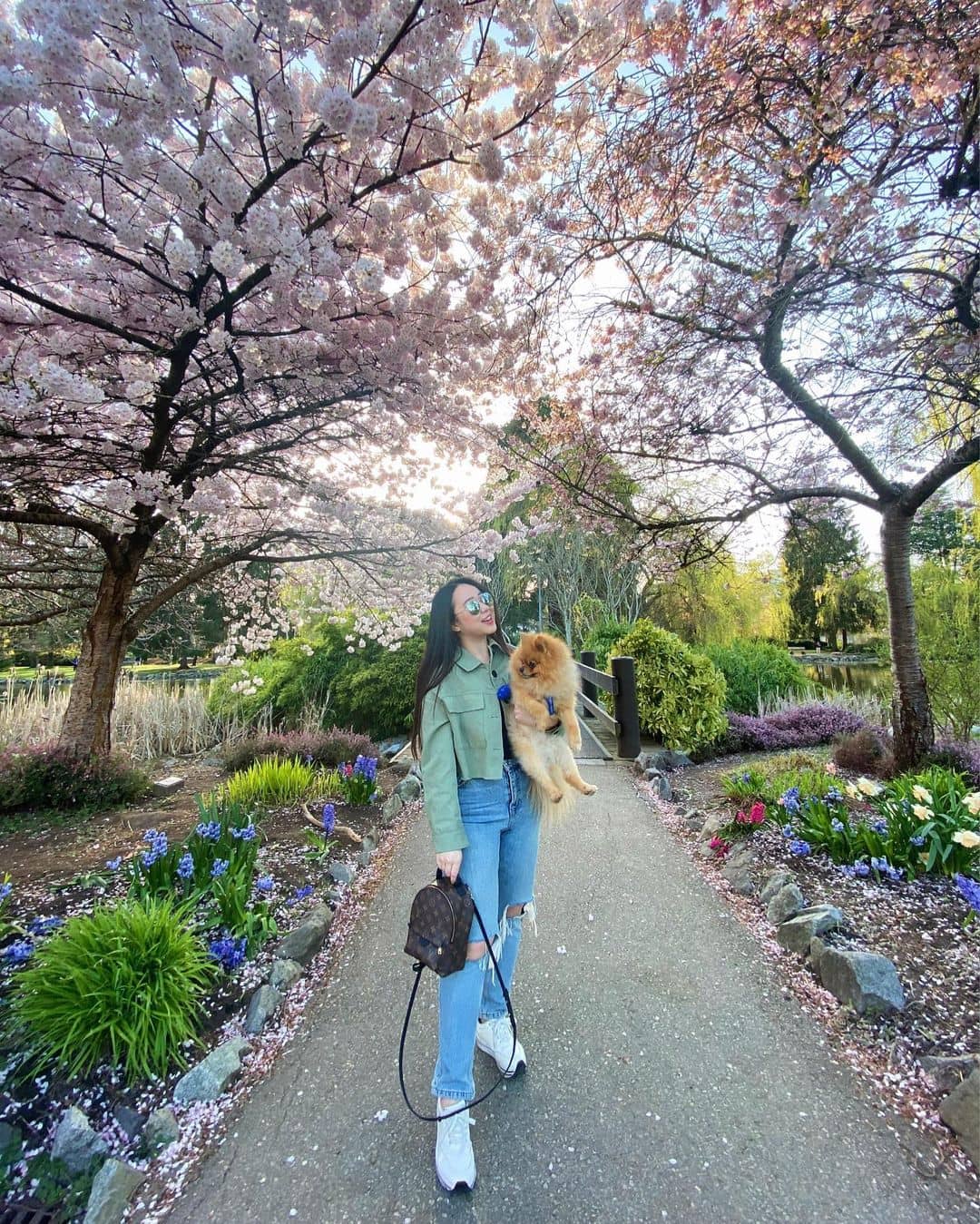 Minoru Park is a shiny gem dotted in the bustling hub of Richmond city center. This little green oasis promotes a sweeping flora display coloring the chapters of a history book. Dating back to as early as the beginning of the 1900s, the park was once a famous horse racetrack that lost its glory to World War 2.
Today, the surprising past makes way to a serene flora display of colorful flowers dancing along the paved ways. A walk around Minoru communicates with the zen-like setting. Meanwhile, the divine aroma of lilies, hydrangeas, and roses wanders in the air with the buzzing dragonflies.
The flora and fauna diversity at Minoru Park is nowhere close to the marshland or foreshore ecosystem of Iona or Richmond Nature Park. However, Minoru excels in the idea of unplugging from the hustle of the highly-trafficked streets, leaving it all behind, and being present with squirrels and ducks basking on the shoreline.
Such a poetic setting also makes way for an open, enjoyable playground for sports fans. A turf field, bowling greens, tennis courts, easy walking trails, and a baseball diamond are waiting to beat your weekend loneliness.
Address: 7191 Granville Ave, Richmond, BC V6Y 4G2.
Best Park for Bikers: Railway Granville Bike Park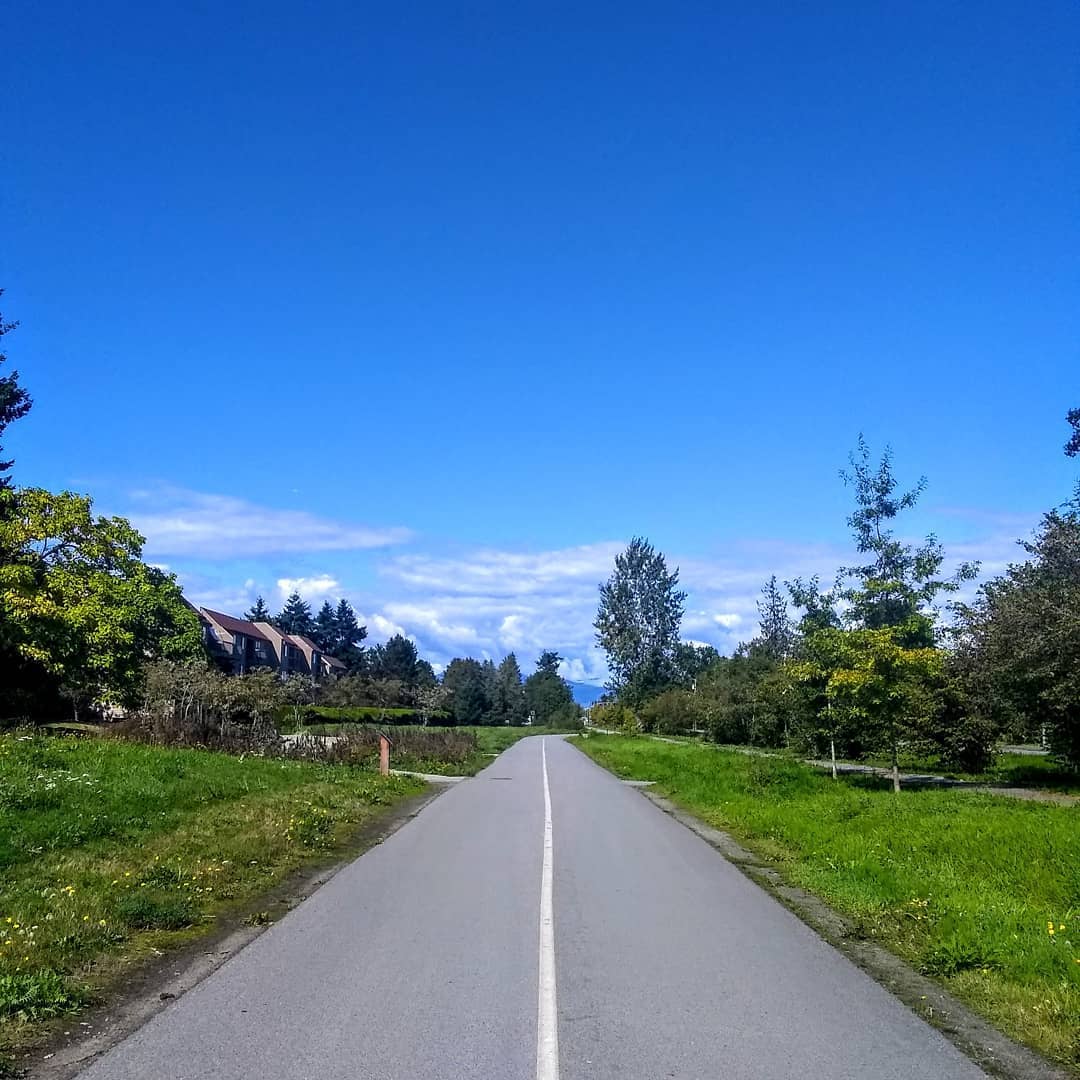 Railway Granville is the newest face in the scene of Richmond parks, and there's no way other parks can compete with it when it comes to biking! Other sites benefit from the natural flat terrain and low elevation gain to accompany bikers. Meanwhile, Railway Granville has its torch on an exciting compilation of multi-level, off-road terrains to upgrade your cycling skills.
We're talking about asphalt pump trackers, advanced ride lines, ladder bridges, sudden loops, and obstacles. You can reach the park on your bike from one of the two entry points along Granville and Railway Avenues.
Slow down and take a step back when you're entering through these gateways because there are maps marked with a difficulty rating of each pump track and ride lines on the side of each gate!
Address: 5000 Granville Ave, Richmond, BC V7C 1E6.
Best Park for Dogs: South Dyke Dog Park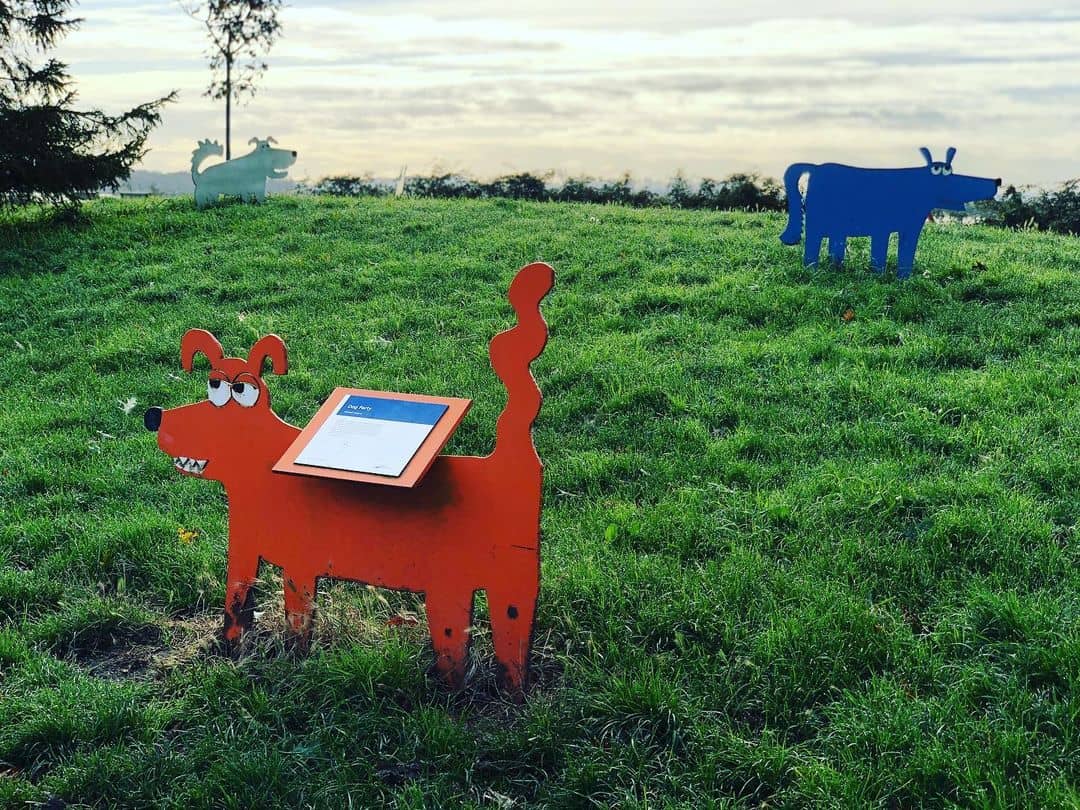 The good thing about Richmond parks is that most of them are pet-friendly, allowing you to take your Golden Retriever out for a walk anytime in the day. However, some of the parks have strict pet policies and your furry friends are only allowed at some of the designated areas.
South Dyke Dog Park is part of a walking trail that lingers from the West Dyke. Following the arm of the Fraser River, South Dyke Dog Park is a paradise for your furry buds to run, swim, chase balls, play frisbee, and hang out with other pooches.
This place has so much going on that keeps you going back every weekend. Jog with your bud on a waterfront, off-leash dyke, and enjoy a beautiful sunset over Fraser River, visit the local farms, and the North Shore mountains.
The park is referred to as an eagles nesting area by Richmond locals. Those birds of joy survey in the sky and screech in communication. If you're out with a small breed of dog, beware of these raptors, and don't leave your little furry babies unattended.
Address: 13900 No. 3 Rd, Richmond, BC V7A 1X6.
Best Park for Meeting up with Young Locals and Arts Lovers: Aberdeen Neighborhood Park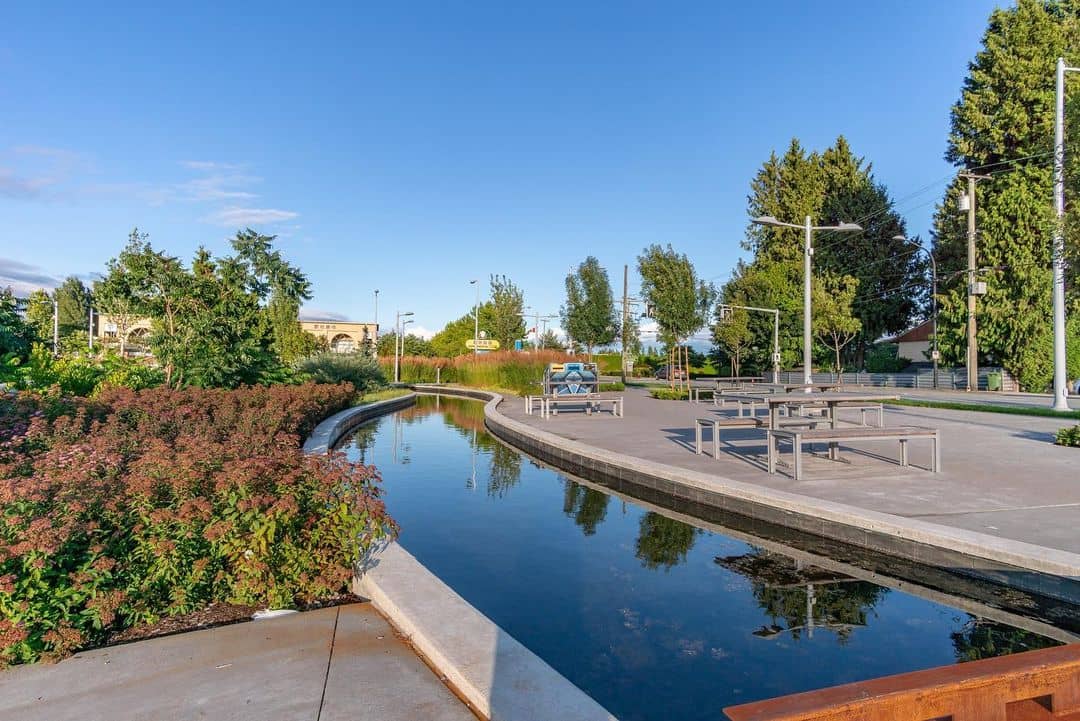 Museums and galleries are not the only places to host great arts. A leisure walk in an off-grid green space may give you a big surprise somewhere at the end of the road. Aberdeen Park is on the lesser-visited side when it comes to Richmond's best parks. Even though Aberdeen is not a large, bustling gathering venue for people watching and hiking, it's definitely in the spotlight for the local art community.
More than just a mutual playground for Richmond locals to hang out and take their dogs out for a walk, Aberdeen Park is a cultural hub with a handful of community events, arts, and cultural activities. Aberdeen Park emerges from the heart of the city. This little outdoor oasis is covered with thriving greenery and dotted with water features, a pedestrian boardwalk, and a huge urban plaza.
Address: 8331 Cambie Rd, Richmond, BC V6X 1J8.
Best Park for Airplane Watching and Aviation Lover: Larry Berg Flight Path Park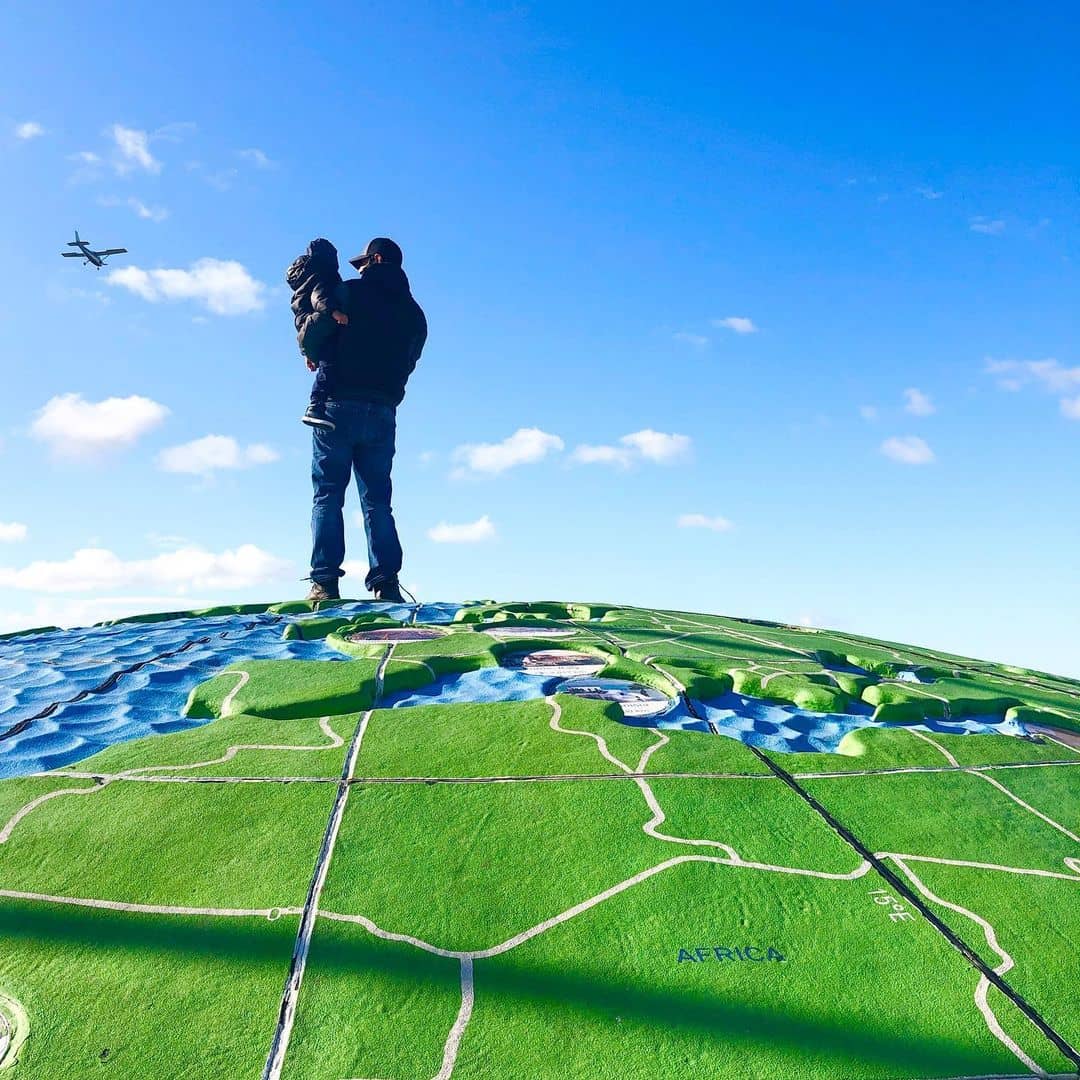 Larry Berg Flight Path Park brings to the table an intriguing and fascinating angle for airplane spotters. It's tucked away behind the busy Vancouver International Airport south runway. Named after a retired YVR president and CEO, Larry Berg Park quenches your thirst for curiosity and photography desires with airplanes roaring into the sky and landing right in front of you.
Larry Berg Flight Path Park is barred between Russ Baker Way and Airport Road and dotted with multiple dramatic picnic tables. If you've been caught up at work and haven't boarded the plane on a vacation for so long, then step into this park to satisfy your desire!
The aviation-style setting takes Larry Berg park up a notch by introducing oversized paper planes, themed information panels and a view-hugging spot to get lost in the beauty of sunset casting over the runways.
This destination is a perfect getaway for a family with kids as well. Plan a lazy weekend and let your junior visitors pedal along the mini replica runways or clamber across the globe!
Address: Russ Baker Way, Richmond, BC V7B 1C4.
Best Park for Family Reunion: King George Park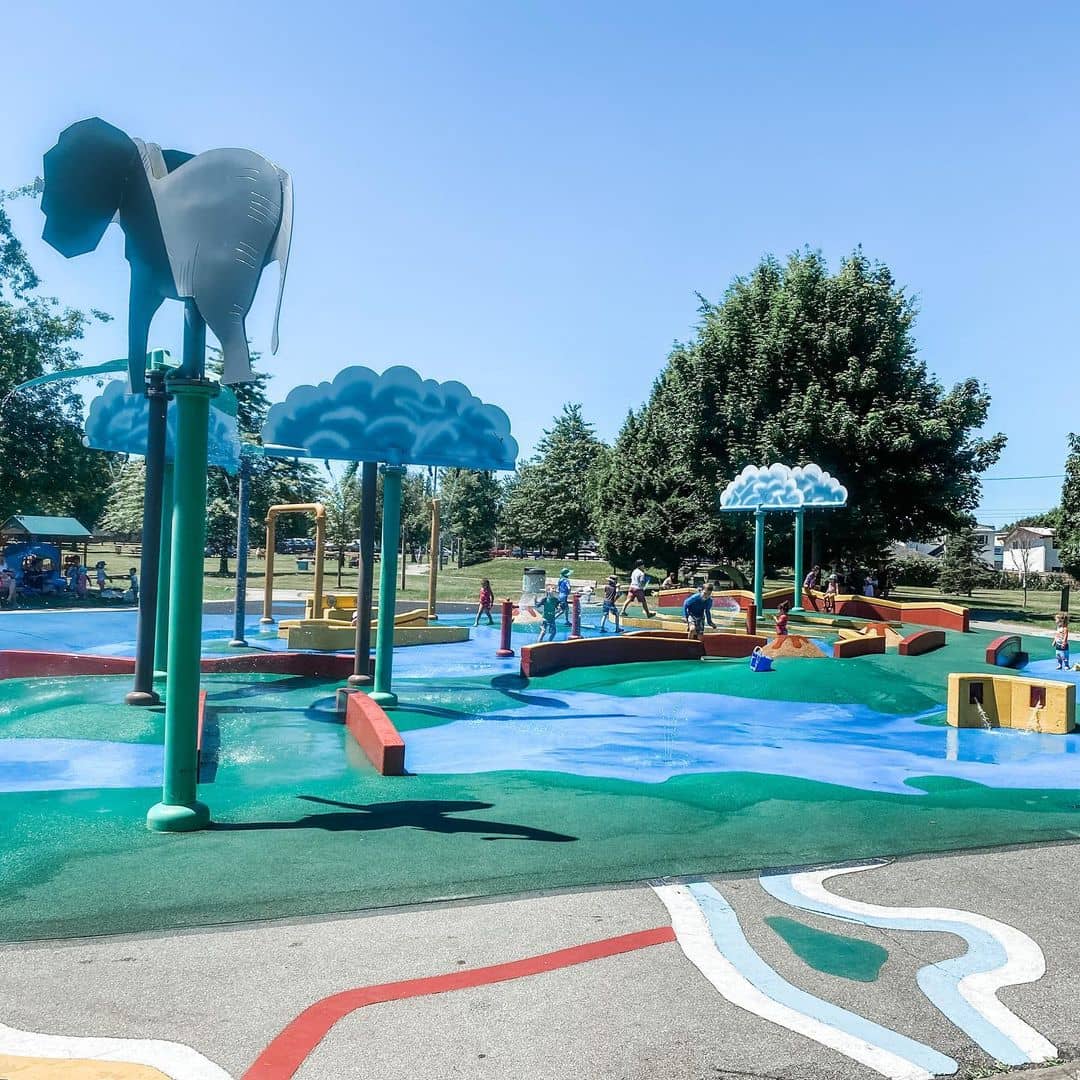 Getting tired of a family bake-off? Fed up with barging in a busy restaurant scrambled with noises and kids detouring across the tables? It's time to chalk out a healthy and creative outdoorsy weekend at King George Park! Instead of lazing back and scrolling down your phone to figure out which way to keep your kids engaged, all you need to do is take them out to King George Park!
The park saves a majority of its footprint for heat-quenching and core-engaging activities. An artificial turf field, spray, and water play facilities are a few to be named. It has an active focus on sporty visitors seeking high-quality playing surfaces for basketball, tennis, and baseball.
Address: 4100 No 5 Rd, Richmond, BC V6X 2V1.
Best Park with Natural Diversity: Terra Nova Rural Park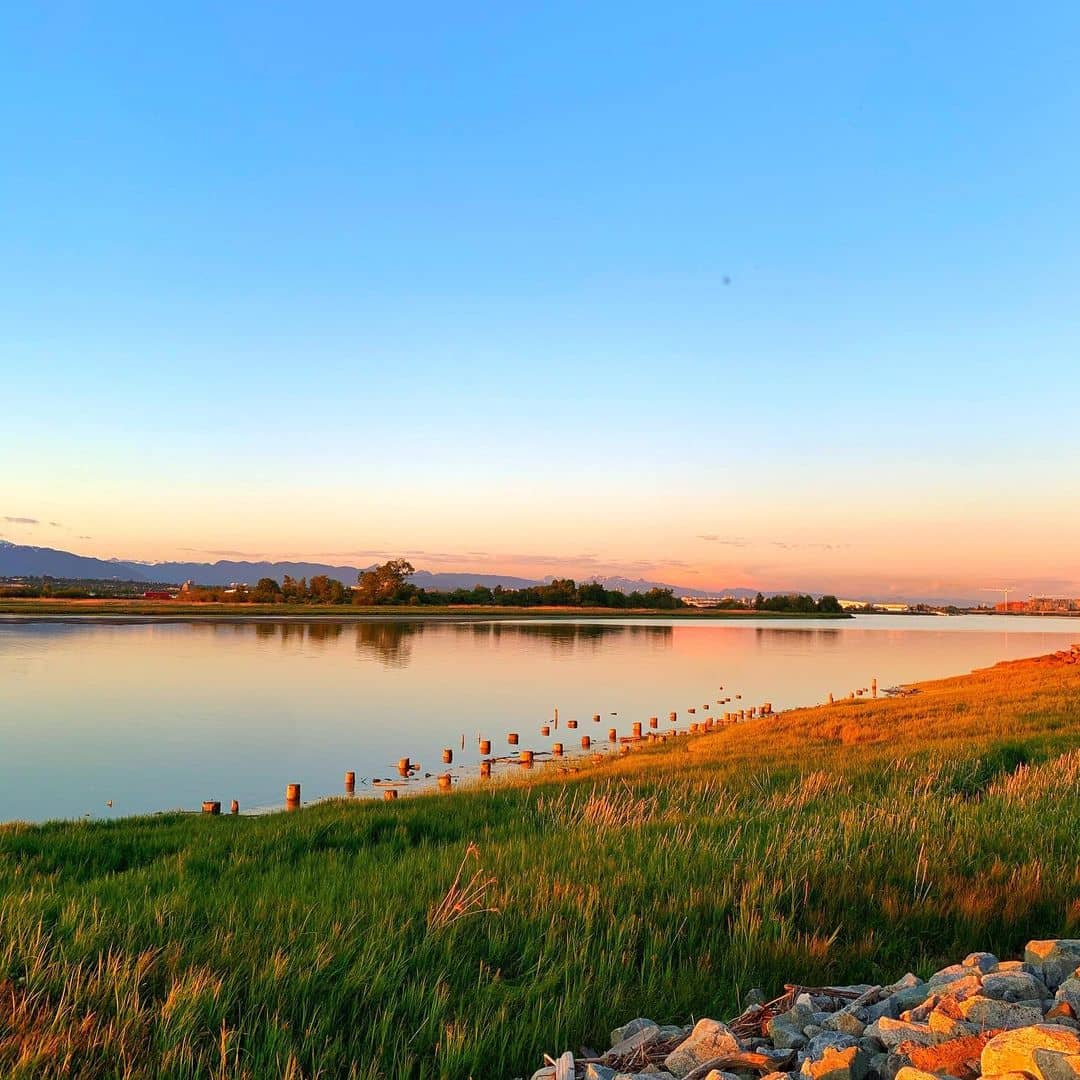 Richmond is no short of green space but when it comes to natural diversity, nothing can beat Terra Nova Rural Park! Sandwiched by a mellow coastline and smooth rolling hills, the park is a mash-up of topographic terrains and obstacles, Terra Nova puts together a hypothesis that it can be one of Richmond's diverse green lands.
While the playground puts a bright smile on the kids with a huge slide and a zip line, walking further beyond the field will leave you hypnotized by an absolute wilderness and bird sanctuary. Plenty of wooden and gravel paths zig-zag through the grassy knolls.
Sunset makes the stroll around the hills a lot more exciting and picturesque! When the sun casts its glitters on the water and wraps the mountain ranges in dusk mist, Terra Nova becomes such a sweet bliss to engage with nature and enter the blue mind.
Other than that, the marked trails at Terra Nova Rural Park are some of the most colorful trails in town. They are soaked in wildflowers with dragonflies and butterflies scrutinizing in the air.
Keep following along the trails and you'll soon end up at the verdant Community Garden. Take it slow and marvel at these impressive slots of vegetables, fruits, and wildflowers!
Address: 2631 Westminster Hwy, Richmond, BC V7C 1A1.
Best Park for An Active Day: Steveston Community Park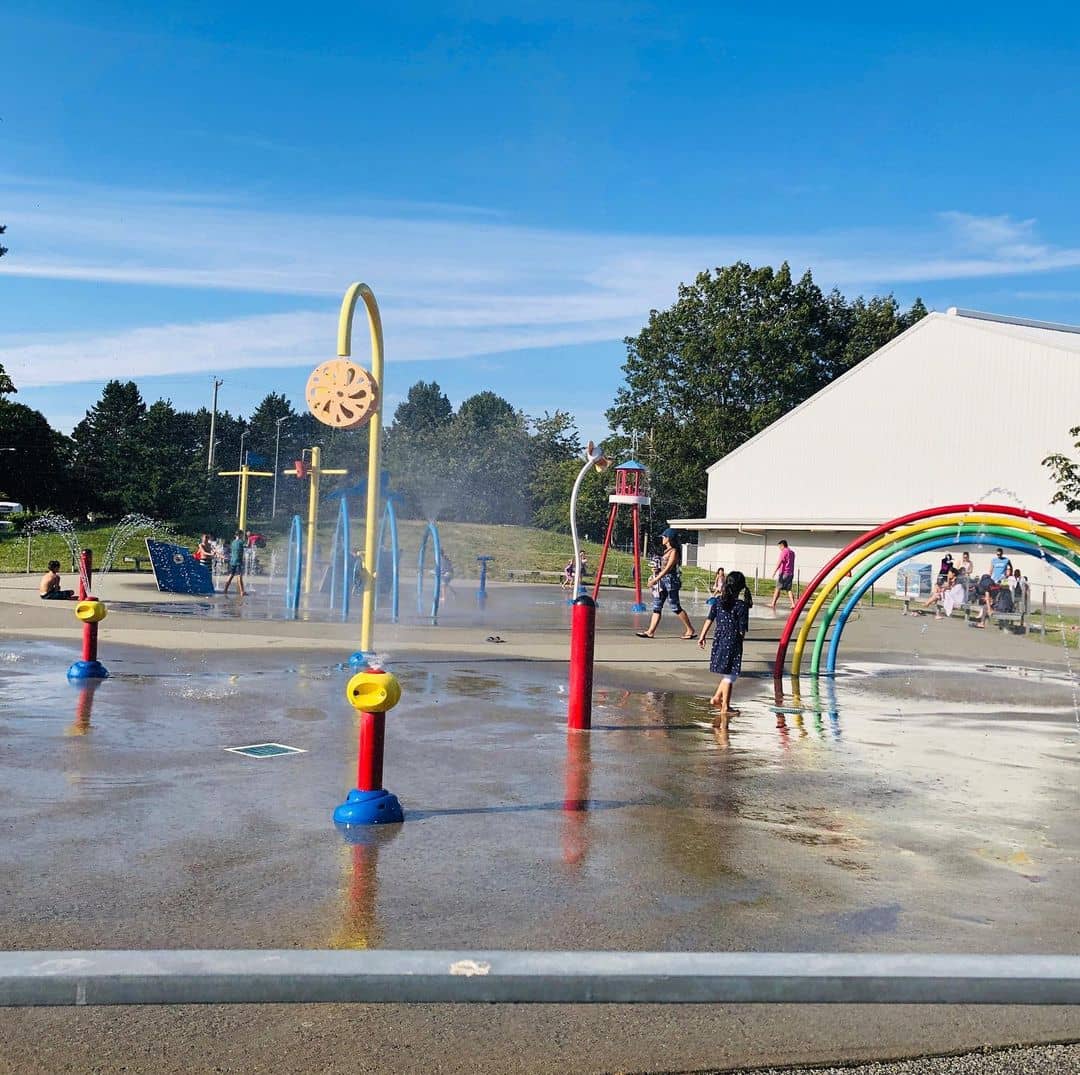 Steveston Community Park is a bustling hub of outdoor possibilities. It features an adventure playground, a waterpark, sports fields, and an outdoor pool to recharge your energy and get some laughter with friends.
It's centered around a fishing village theme, and you won't miss out on this brilliant concept with a giant trawler play structure in the middle. Just like most of the other parks, Steveston Community Park quenches your thirst for sports with an expansive collection of tennis courts, a lacrosse box, baseball diamonds, and a basketball court.
Address: 4011 Moncton St, Richmond, BC V7E 6T4.
Best Park for Biodiversity: Garden City Community Park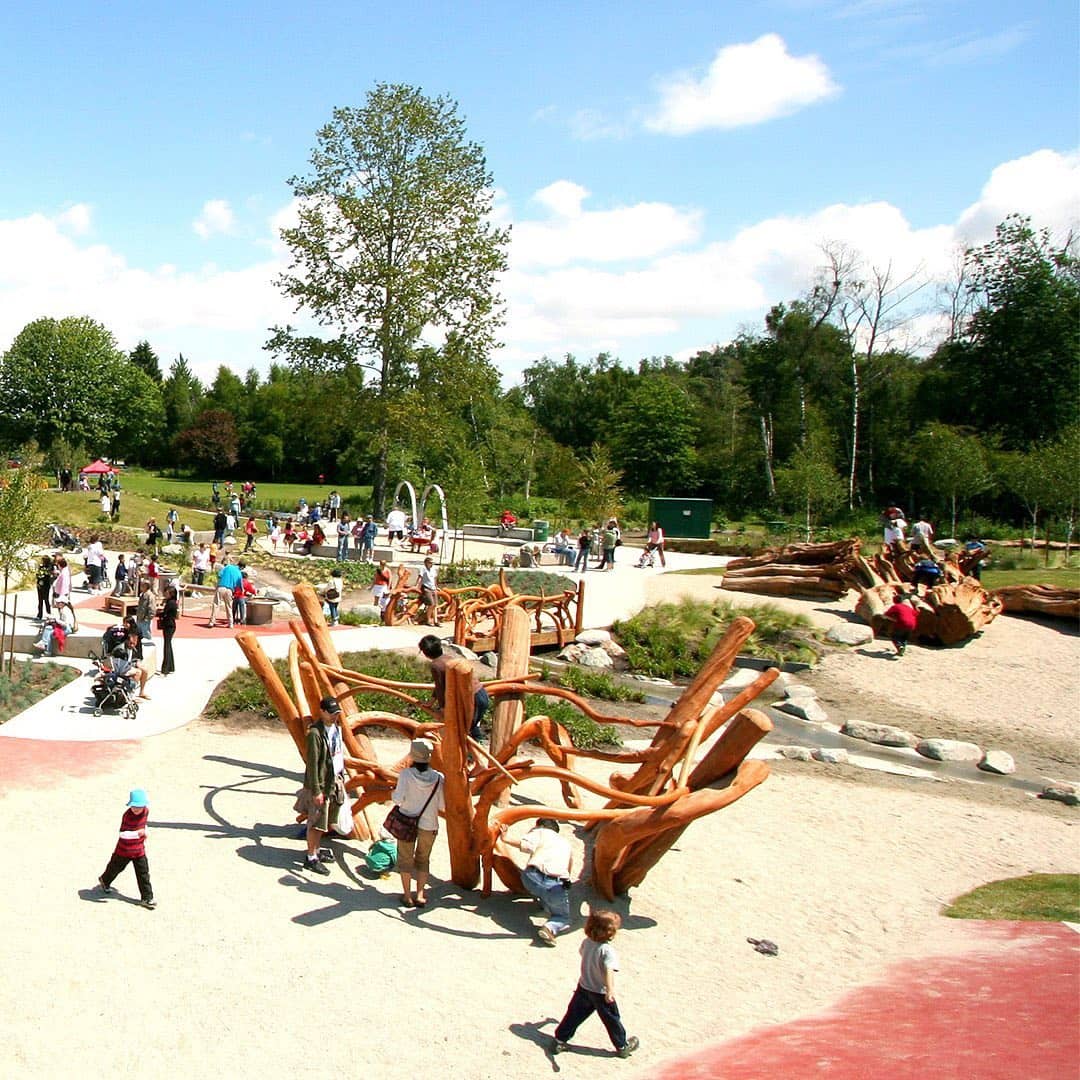 There's no better place to wrap up our list for the best Richmond parks than Garden City Community Park! What we love the most about Garden City is a strong sense of greenery that submerges the whole land into a thick carpet of vegetation.
An assortment of easy walking trails forms a maze that centers around a small lagoon. Those who want to take it easy can sit back on one of the tree-framed benches and gaze at the mirror-like water.
Garden City Community Park emerges into a living nature museum where many of the leafy specimens are marked with information panels. The coolest species of all is definitely the arboretum queueing along the pathways.
However, nature is not the only thing that gets you hooked when visiting Garden City. The park nails its job in promoting outdoorsy pleasures. Hit the children's playground, let them engage their cores by climbing a crow's next frame, pedal on the terrain park, or embrace the blind shots at the golf course with you! Dog walkers don't want to miss out on the beautiful vantage points after beating the off-leash trails!
Address: 6620 Garden City Rd, Richmond, BC V6Y 1T6.
The idea of reconnecting with nature, gazing at the orcas, or unfolding historical stories of heritage buildings never gets old. If these recreational possibilities are where your heart is, bookmark these 12 favourite sightseeing spots in Richmond right now!