Seeking the best cookies in Vancouver?
Vancouver is a treasure trove of eateries and cafes serving up irresistible cookies.
Quick Recommendations: Beaucoup Bakery and Nemesis Coffee are standout choices.
We've curated a list of the top 9 best spots for a heavenly cookie fix in the city.
1. Beaucoup Bakery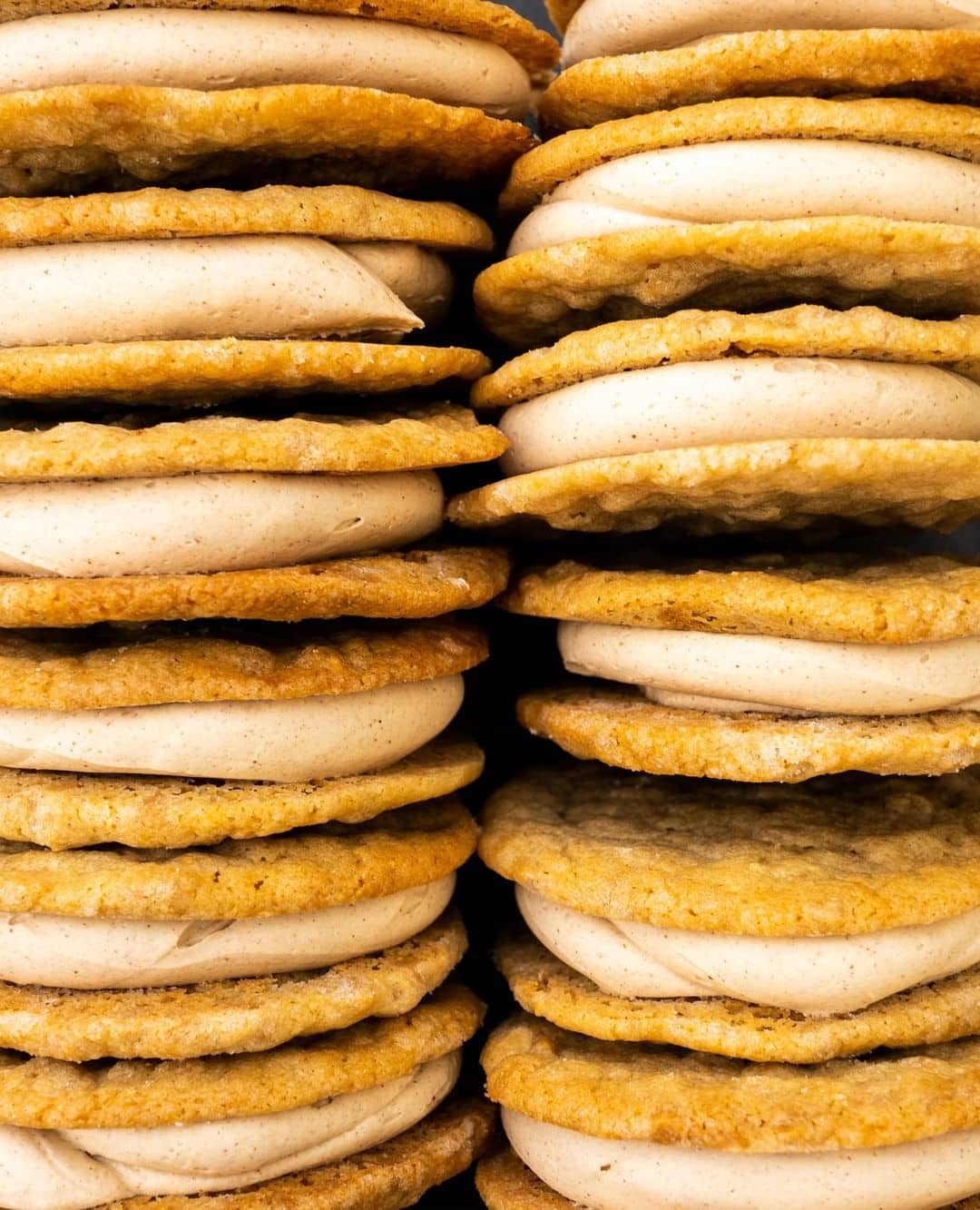 A French-inspired bakery in Kitsilano, Beaucoup is famous for its flaky croissants but also excels with its Peanut Butter Cookie Sandwich. This large cookie is filled with peanut buttercream and features chunks of peanuts on the outside. They also offer a plant-based PB Squared variant with a gluten-free raspberry jam filling, creating a unique cookie-sandwich hybrid that's both delectable and innovative.
Address:
-2150 Fir St, Vancouver BC V6J 3B5
-602 Dunsmuir St, Vancouver, BC
Website | Instagram | Facebook
2. Nemesis Coffee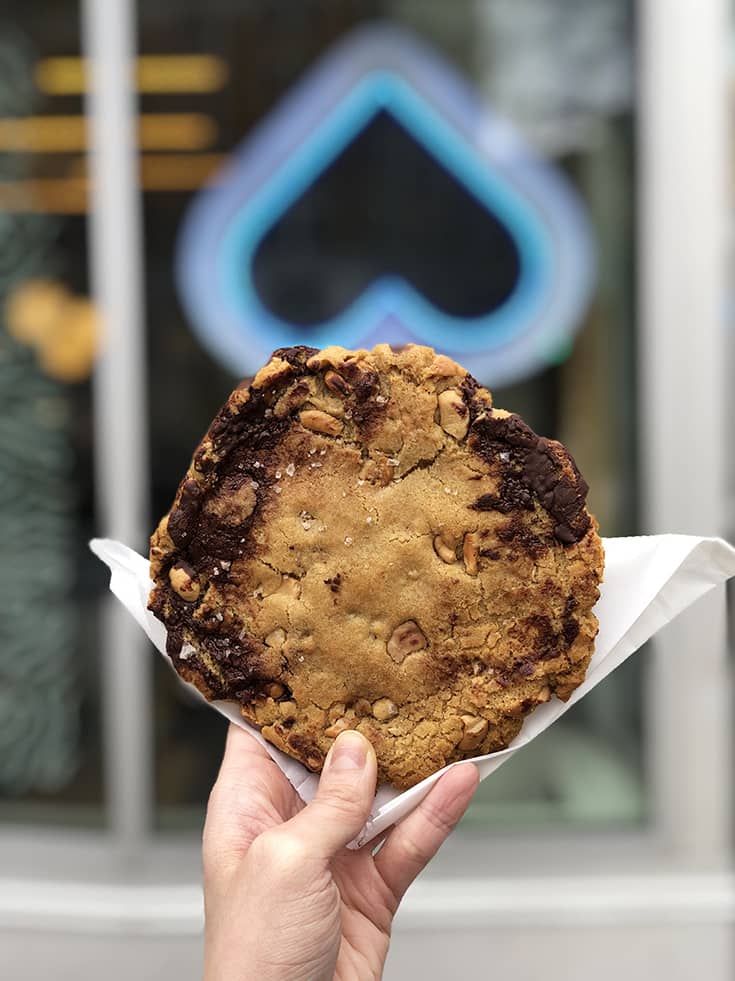 A trendy spot known for its coffee and baked goods, Nemesis Coffee offers a massive Classic Chocolate Cashew Smoked Salt cookie. This huge cookie, almost the size of a human head, is made with smoked sea salt and chocolate, offering a perfect balance of chewiness and chocolatey goodness. It's so addictive that some might want to stay away!
Address:
–Gastown 302 W. Hastings St., Vancouver BC
–Great Northern Way 555 Great Northern Way, Vancouver, BC V5T 1E1
-Polygon 101 Carrie Cates Ct #110, North Vancouver, BC V7M 3J4
Website | Instagram | Facebook
3. Thomas Haas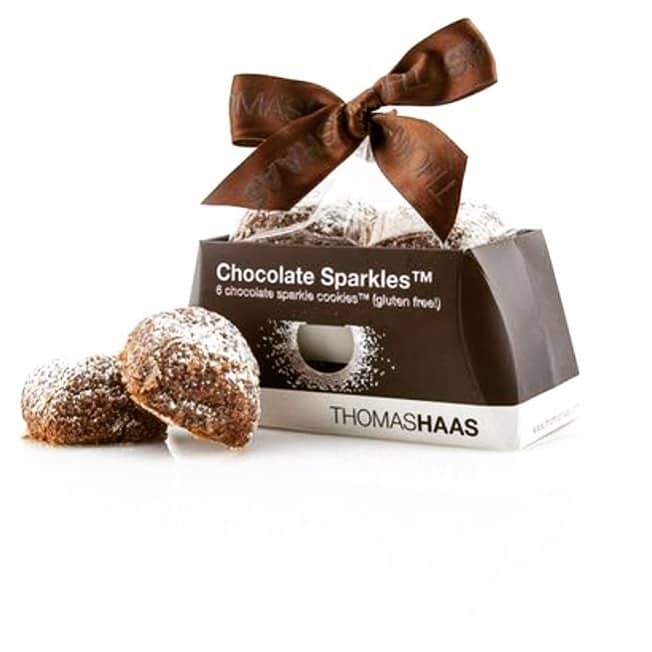 Thomas Haas, with his wife Lisa, founded their flagship store 15 years ago. They have received numerous accolades, but their Chocolate Sparkles cookie stands out. This gluten-free delight, made with 70% dark chocolate and almonds, is not only visually appealing but also tastes heavenly. It's a must-try, especially for those seeking a blend of rich chocolate flavour and a crunchy texture.
Address:
-2539 West Broadway Vancouver, BC V6K 2E9
-128 – 998 Harbourside Drive, Vancouver BC V7P 3T2
Website | Instagram | Facebook
4. Finch's Tea House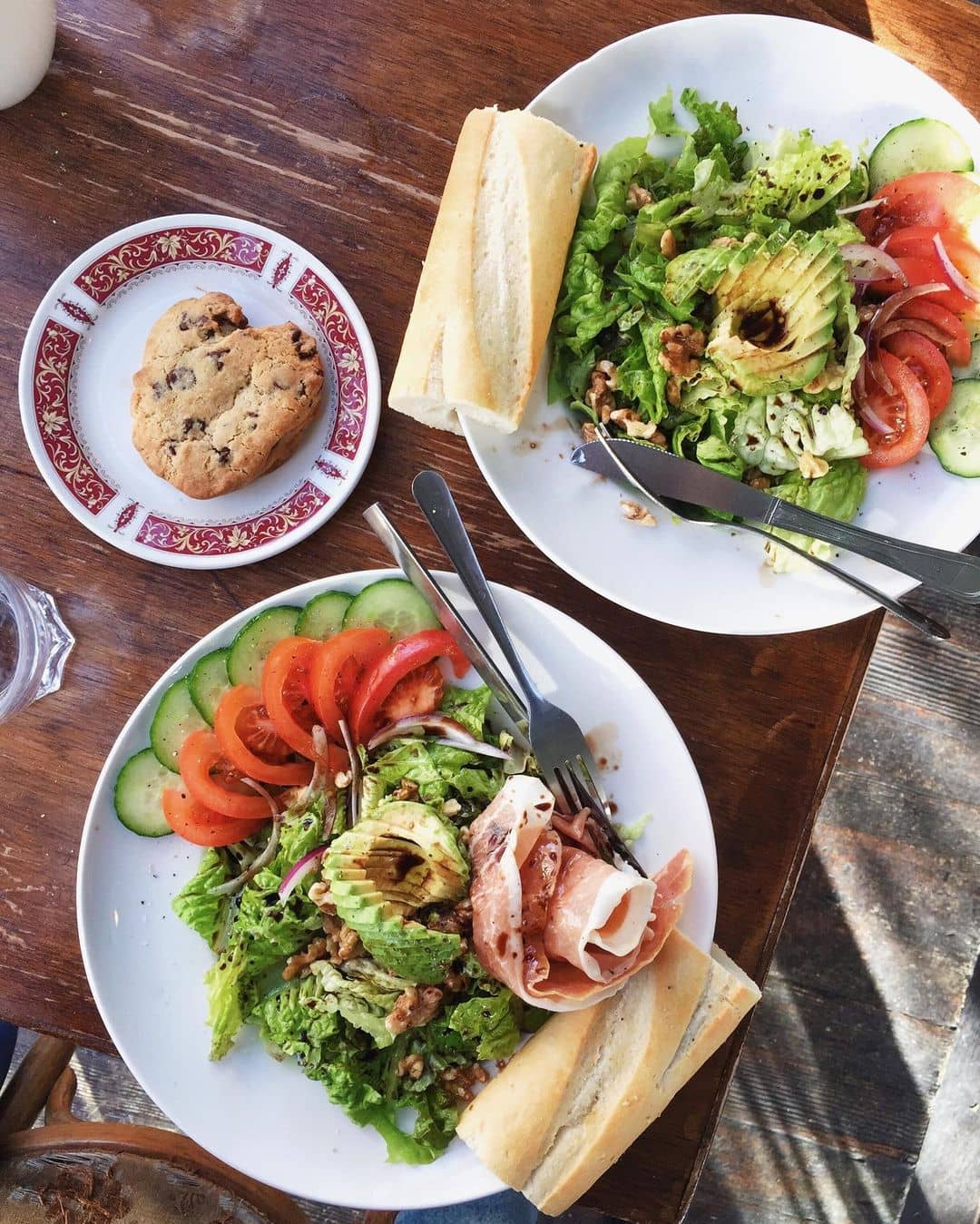 Known as "the sandwich place," Finch's Tea House also excels in baking chocolate chip cookies. Priced at $2.25, these cookies are so good that some locals claim they surpass even their mothers' homemade versions. The cookies are known for melting stress away, prompting customers from various parts of the city to make the journey just for these treats.
Order Online: Uber Eats
5. Bak'd Cookies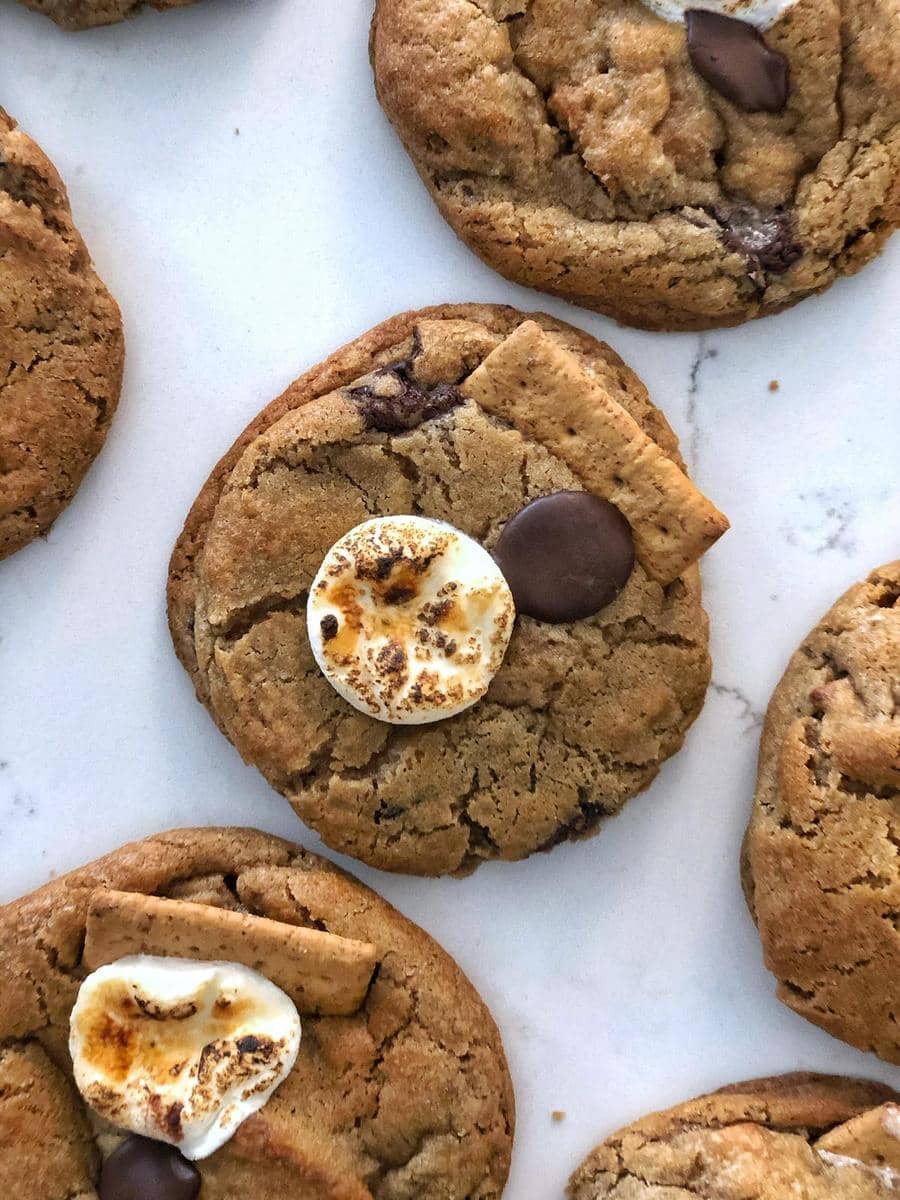 Emerging during the pandemic, Bak'd Cookies creates huge, preservative-free cookies that take 24 hours to perfect. Each cookie is notable for its crisp exterior and gooey interior. They're known for their enormous size, about 5 oz, compared to standard 1-2 oz cookies. Their flavors, like Gimme S'more, Matcha Latte, and Earl Grey Honey, are wildly popular for their fun twists and perfect sweetness.
6. Tacofino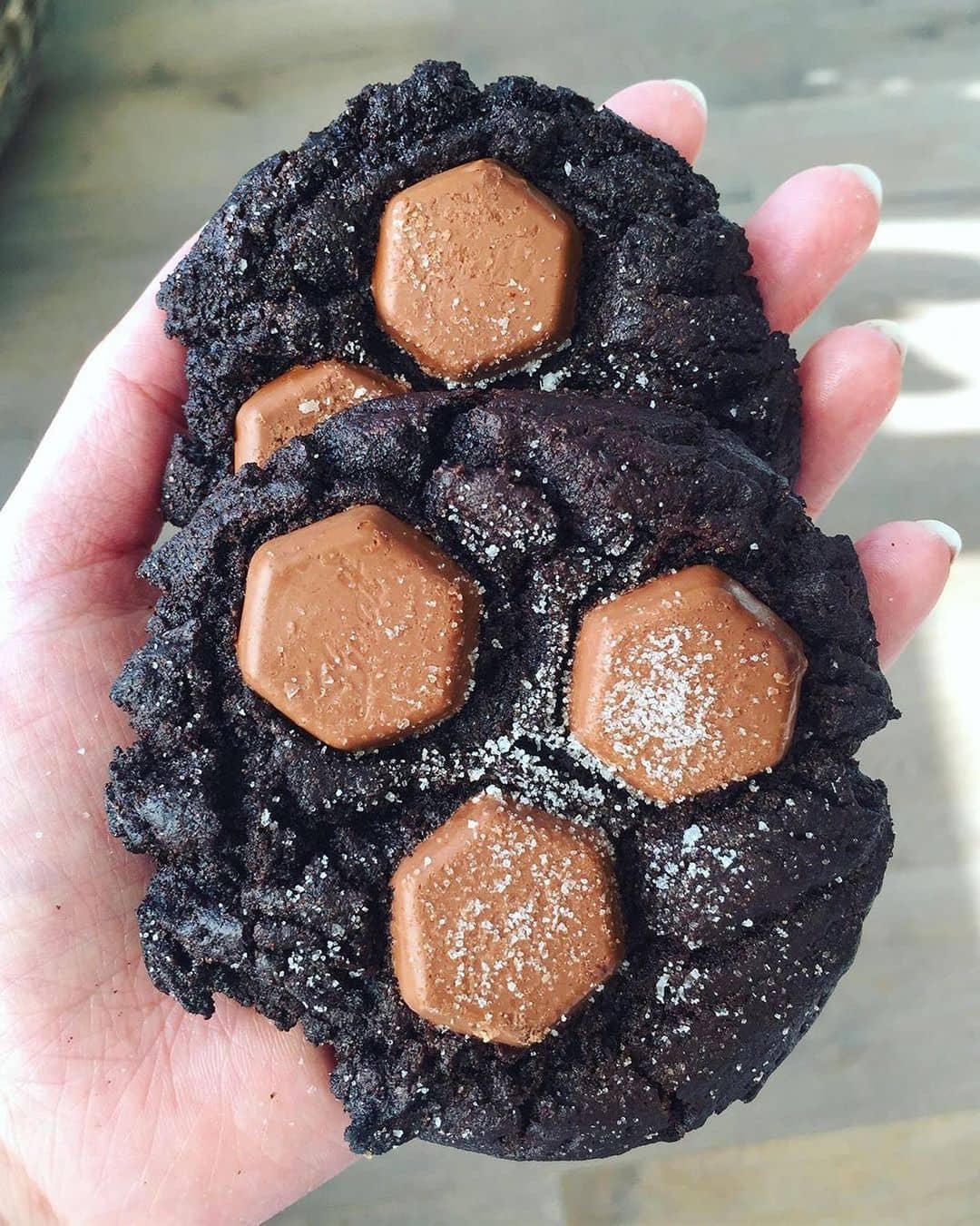 Starting as a food truck in Tofino, Tacofino now offers a unique Chocolate Diablo Cookie that's a standout. This cookie combines ginger and cayenne for a spicy kick, along with rich chocolate. It's an intriguing blend of sweet and spicy, offering a unique flavor profile that keeps customers coming back for more.
Address: 11 locations in Vancouver
Website | Instagram | Facebook
7. The Garden Strathcona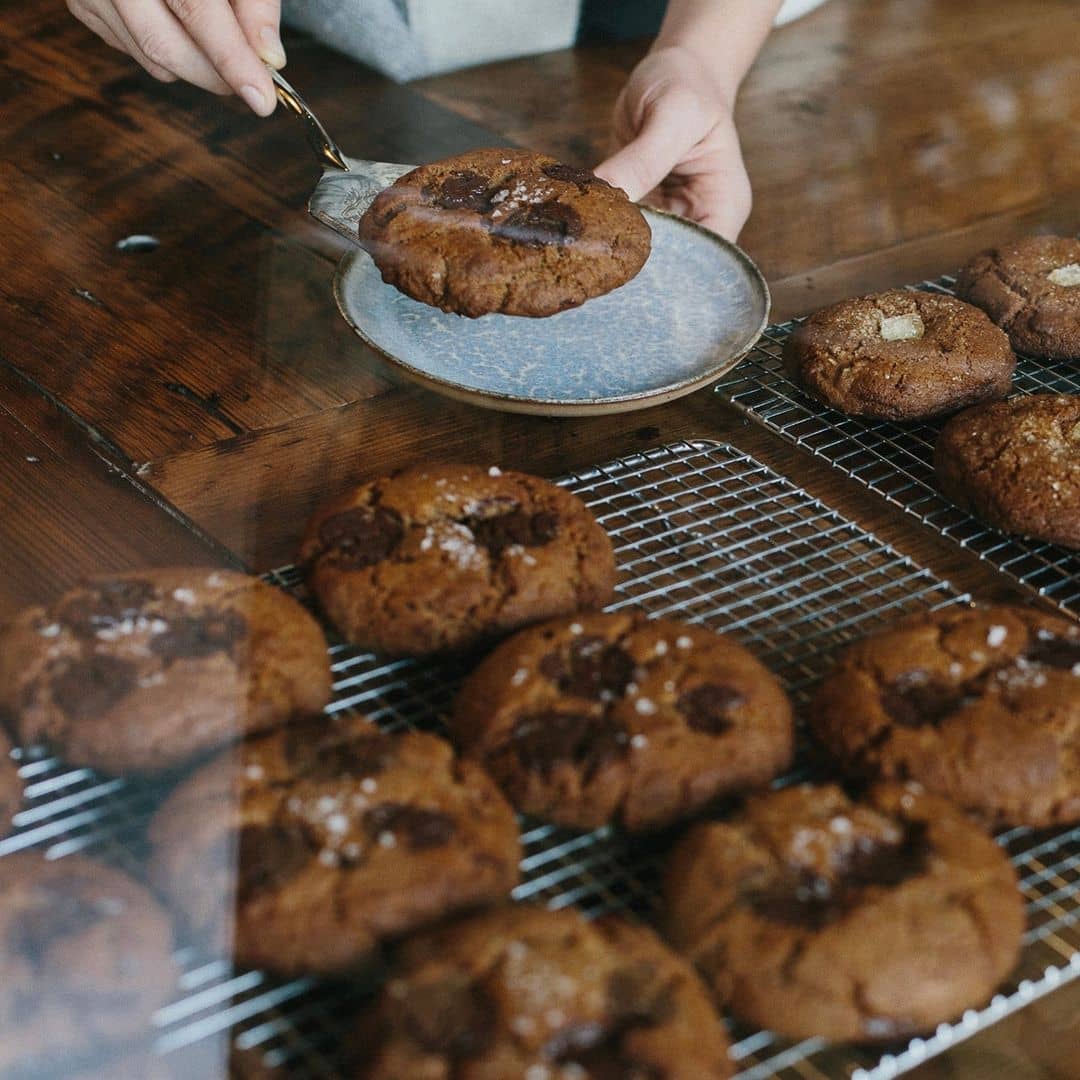 This delightful coffee shop is known for its Vegan salted chocolate chip cookies. Despite being vegan, these cookies defy the stereotypes and are packed with massive chunks of chocolate, complemented by a hint of salt. They're a testament to how delicious vegan food can be, challenging the typical perceptions of tasteless vegan offerings.
Address: 868 East Hastings Street, Vancouver BC V6A 1R6
Website | Instagram | Facebook
8. YVR Cookie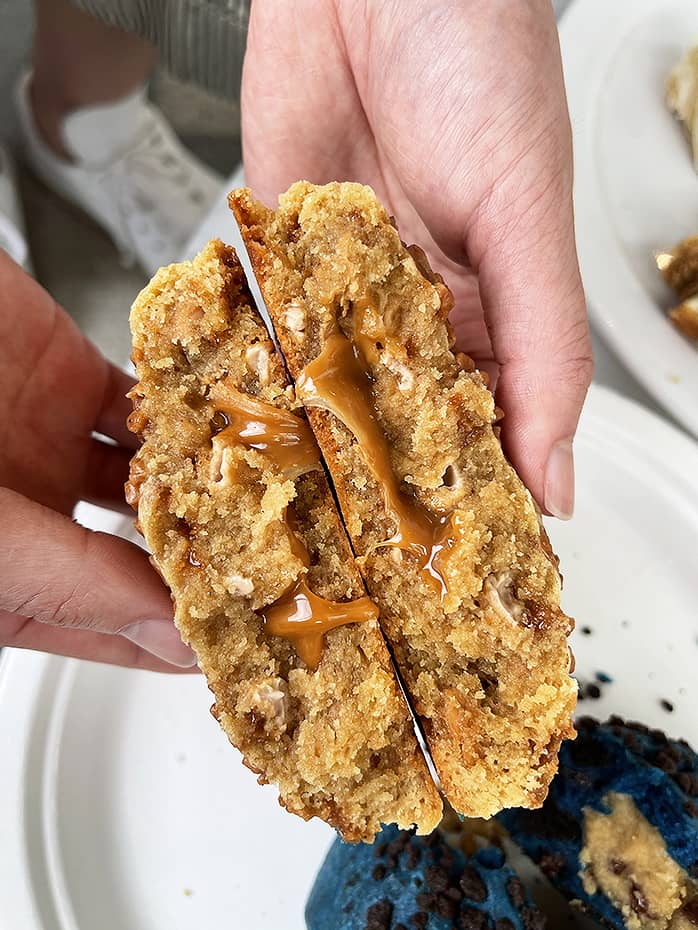 Specializing in gourmet jumbo cookies, YVR Cookie is revolutionizing the cookie game with their original jumbo gourmet cookies, particularly their Chocolate Chunk version. Their unique approach involves stuffing cookies with decadent fillings, creating a gooey delight when warmed. A box of six, featuring various flavours like Chocolate Chunk, Cookie Butter Skor, and Salted Caramel Mocha, is a perfect treat for chocolate lovers.
P.S. you can order online to be delivered to your home or for pick up!
Address: 20120 Stewart Crescent Unit 205, Maple Ridge, BC Canada V2X 0T4
Website | Instagram | Facebook
9. Small Victory Cafe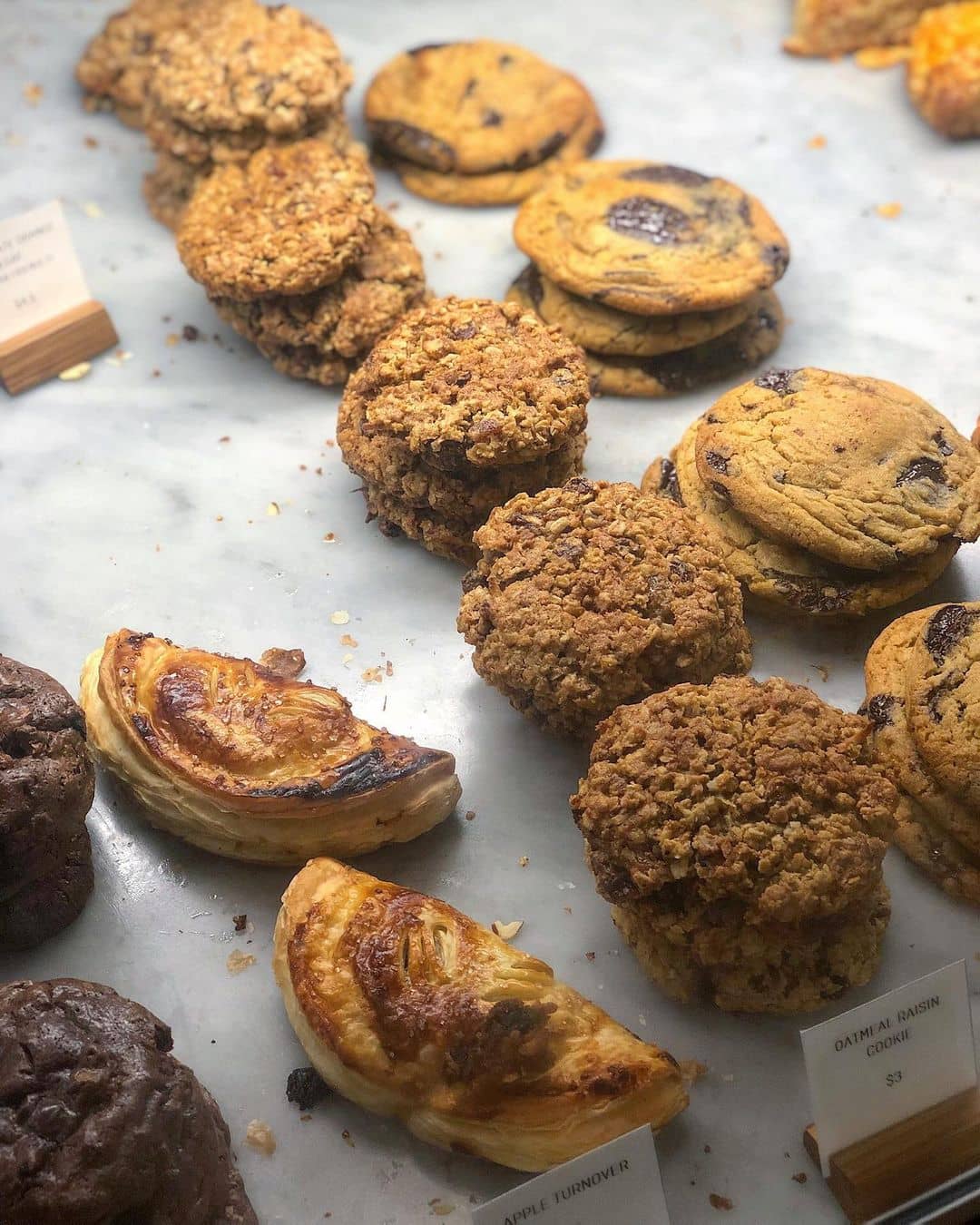 This café isn't small in its offerings, especially with its standout Chocolate Chunk Cookie and Double Chocolate Flourless Cookie. Each cookie is rich, generously filled with chocolate chunks and walnuts, offering a chewy and indulgent experience. This Vancouver spot is highly recommended for a takeaway treat, as their cookies are irresistible.
Address:
–Yaletown 1088 Homer Street Vancouver, BC V6B 2W9
-South Granville 3070 Granville St, Vancouver, BC V6H 3J8
Website | Instagram | Facebook
Are you still craving for a cookie? We sure hope that our list of restaurants with the best cookies in Vancouver will do the trick. If you want to get more than just a cookie, check out the list we have curated for the best coffee shops in Vancouver.
How We Create Our "Best" Lists
All Noms Magazine's "best" lists are created using multiple factors and signals to help readers find the best restaurants, things to do, and places to stay at. Some of these factors and signs include personal experiences, correspondence with locals, and compiling experiences from review sites.
Each list is also created to be balanced (in terms of price, cuisine type, ambiance, and more) as possible. This means that the lists are not specifically created in ranking order. You should be comfortable picking from any of the spots on the list and generally have a good time. But of course, YMMV (your mileage may vary) and everyone may have different experiences/palates.