"Cookies make the world a better place". This an old adage that holds dear and true to the hearts of many. There is no problem in this world that won't be fixed after a bite off a good cookie.
Vancouver has loads of restaurants and coffee shops that offer cookies but we want to make sure you get only the best of the best! Now, you can always have a cookie fix anytime you need one because we have curated the top 10 best cookies in Vancouver to make life easier for you.
*Noms Members are part of our exclusive paid membership. Only food spots we personally recommend are accepted as members. 
10. Small Victory Cafe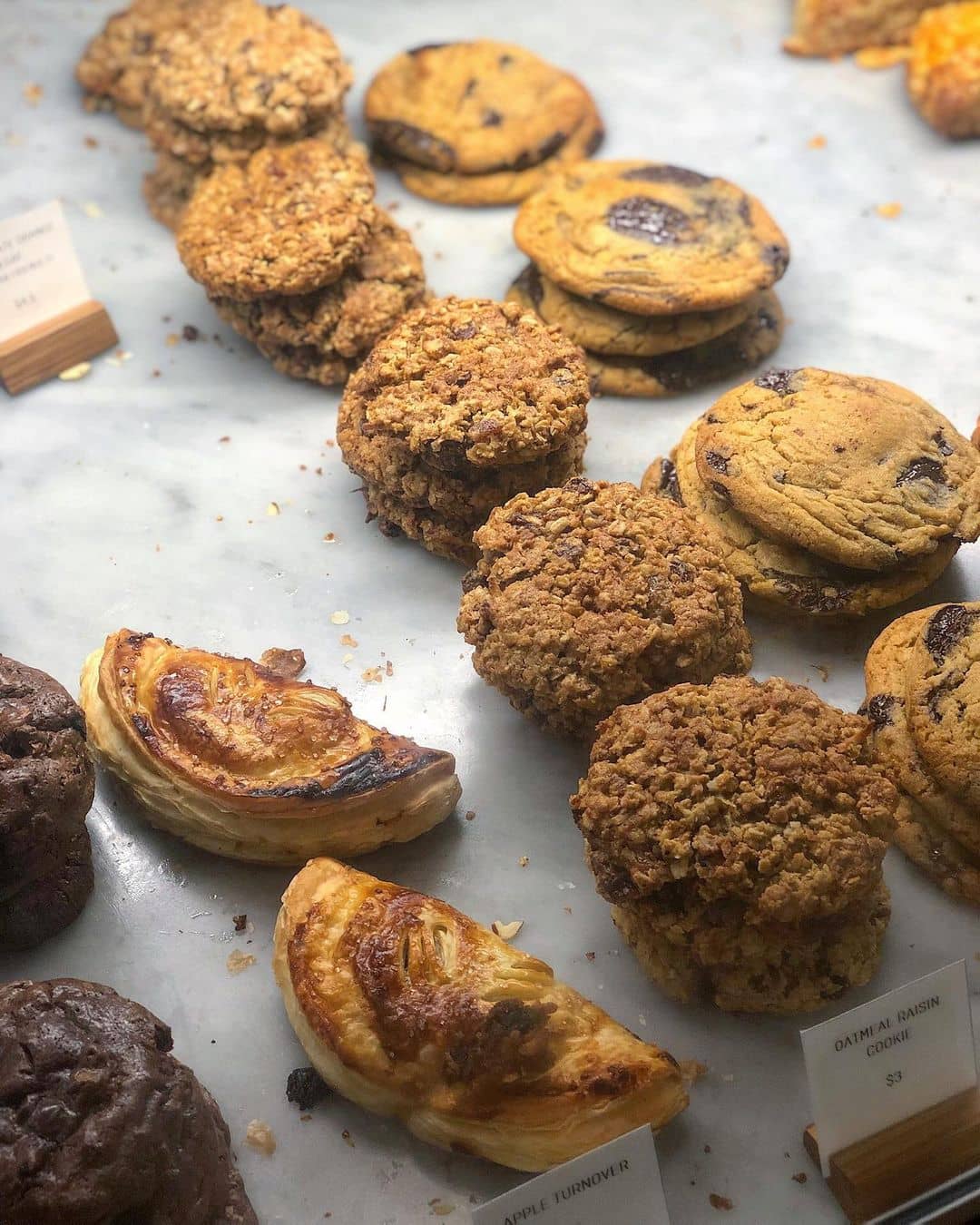 Despite the name, Small Victory Café is actually a relatively spacious establishment that offers breakfast, lunch and many other food items in between.
Cookie wise, they are known for their Chocolate Chunk Cookie and Double Chocolate Flourless Cookie. Their cookies are very rich and not lacking in any ingredients. Every bite will surely be full of chewiness, chocolate, and the texture of walnuts. If you are craving for one, you can drop by anytime. Vancouverites swear that their cookies are worth coming back for and suggest getting some for takeaway because these cookies will surely be devoured in an instant.
Address:
–Yaletown 1088 Homer Street Vancouver, BC V6B 2W9
-South Granville 3070 Granville St, Vancouver, BC V6H 3J8
Website | Instagram | Facebook
9. YVR Cookie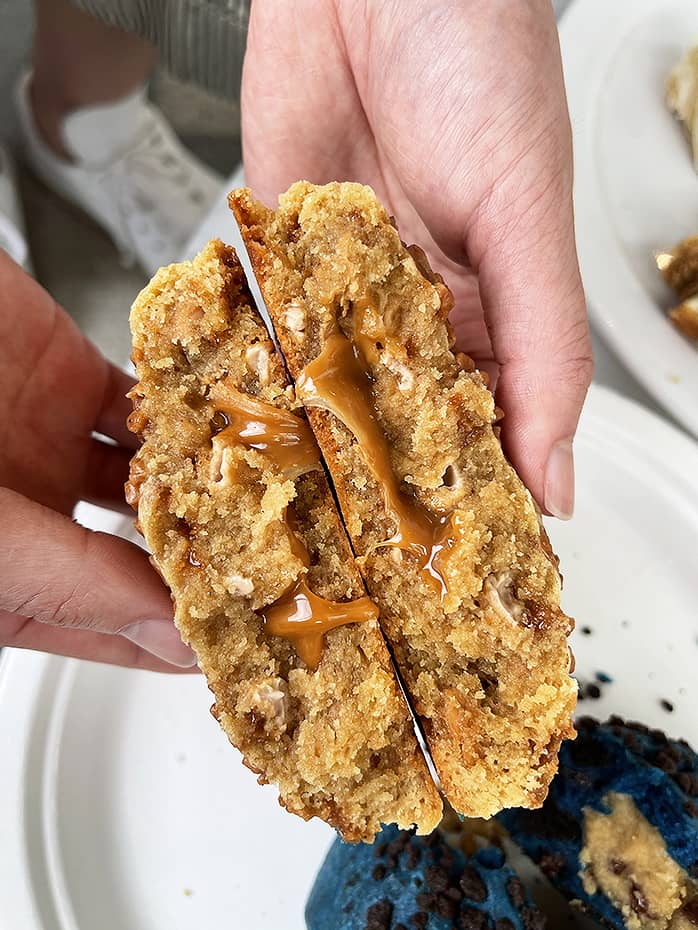 Ever heard of gourmet cookies? YVR Cookie offers the original jumbo gourmet cookie and they aim to put an end to sad cookies. So, what makes them unique? Well, they make stuffed cookies! Give them a few seconds in the microwave and BAM…you got a satisfying warm cookie with a gooey filling now. It's just like they were out of the oven!
Since they don't offer single cookies – you're best to grab their box of 6 and try a variety of their standard and seasonal flavours. If you're a chocolate lover, their Chocolate Chunk will do the trick. It's basically a leveled-up chocolate chip cookie.
And if you're a fan of something that will wow your tastebuds, go for the Cookie Butter Skor (infused with cookie butter? oh yes!) and the Salted Caramel Mocha.
P.S. you can order online to be delivered to your home or for pick up!
Address: 20120 Stewart Crescent Unit 205, Maple Ridge, BC Canada V2X 0T4
Website | Instagram | Facebook
8. The Garden Strathcona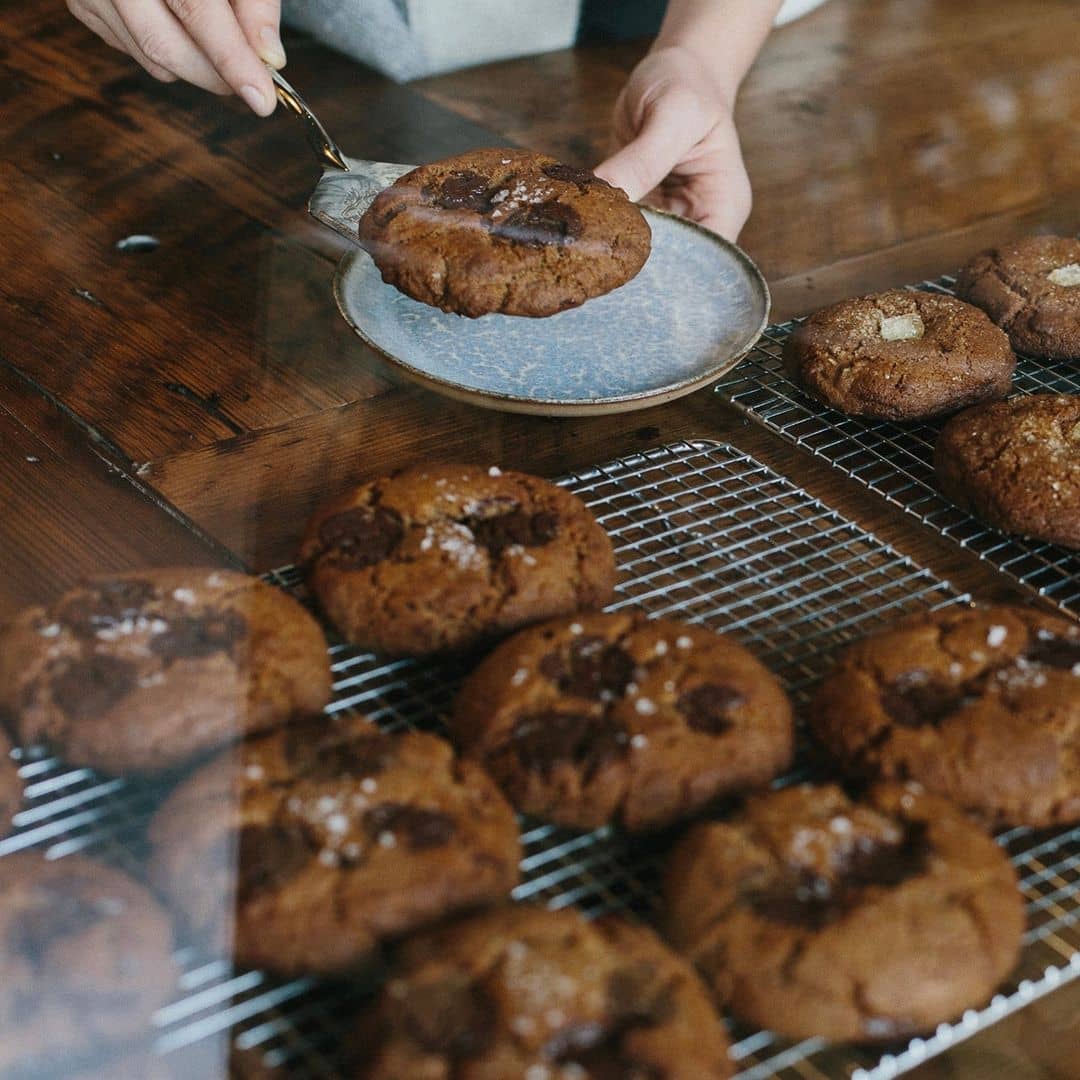 The Garden is a quaint and aesthetic little coffee shop in Strathcona. They offer Vegan or plant-based products, including coffee and pastries. Their most popular item is the Vegan salted chocolate chip cookie, which features massive chunks of chocolate and dusted with a pinch of salt.
Vegan food gets a lot of bad wrap for being tasteless – but you won't believe how delicious this Vegan cookie can be without trying it. so drop by and check it out for yourself.
Address: 868 East Hastings Street, Vancouver BC V6A 1R6
Website | Instagram | Facebook
7. Tacofino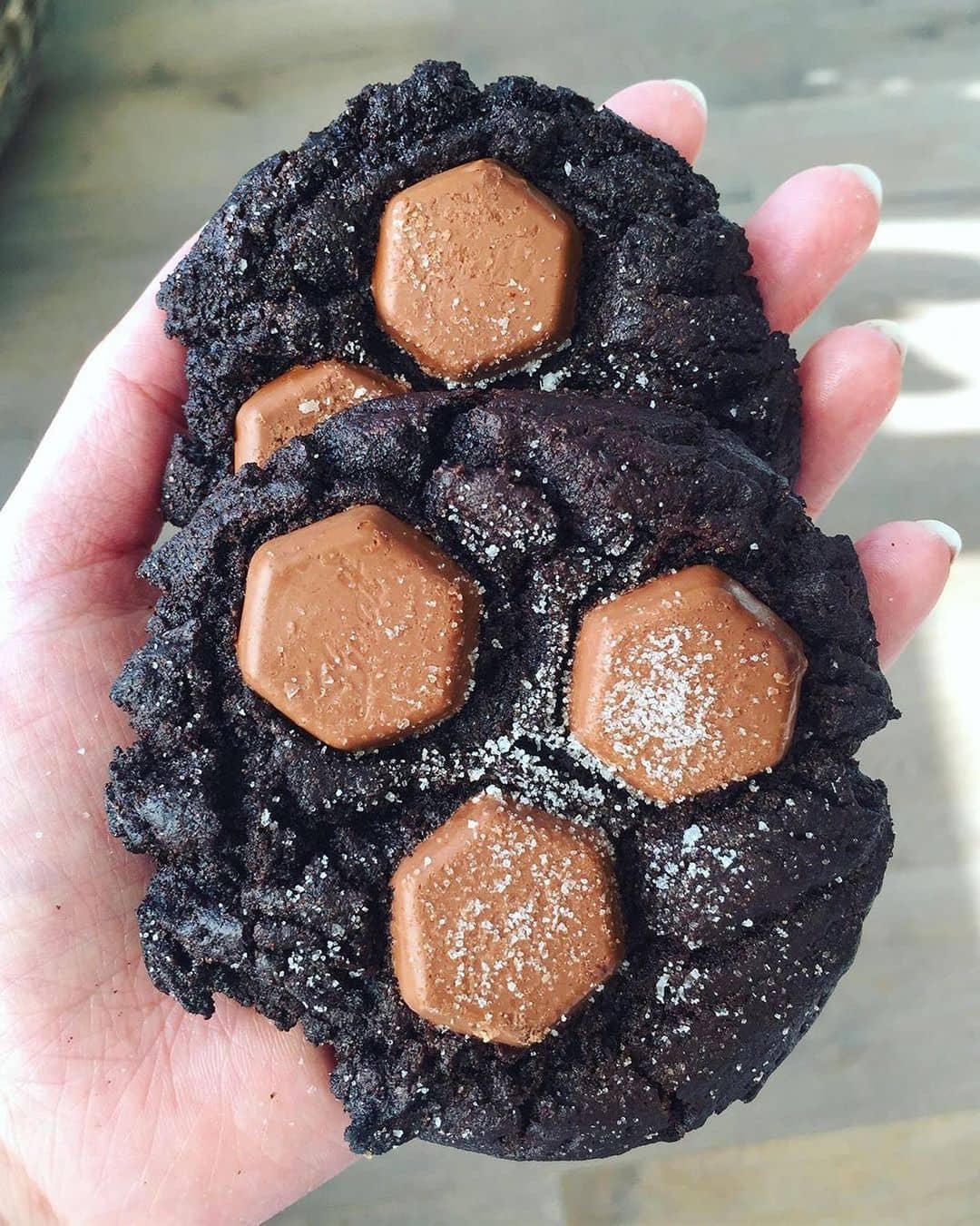 Who would've known that you can get a great cookie out of a taco shop? Tacofino has a lot of locations all over Vancouver but it started out as a food truck in Tofino.
Tacofino is best known for their tacos but their Chocolate Diablo Cookie is a winner. It's made with ginger, cayenne for a kick and of course, chocolate! If you want to try something new and delicious, you are just one click away from enjoying this unique treat! It is both sweet and spicy. Your tongue will be confused and intrigued on the first bite but you will surely come back for more!
Address: 11 locations in Vancouver
Food Delivery: Uber Eats | DoorDash
Website | Instagram | Facebook
6. Bak'd Cookies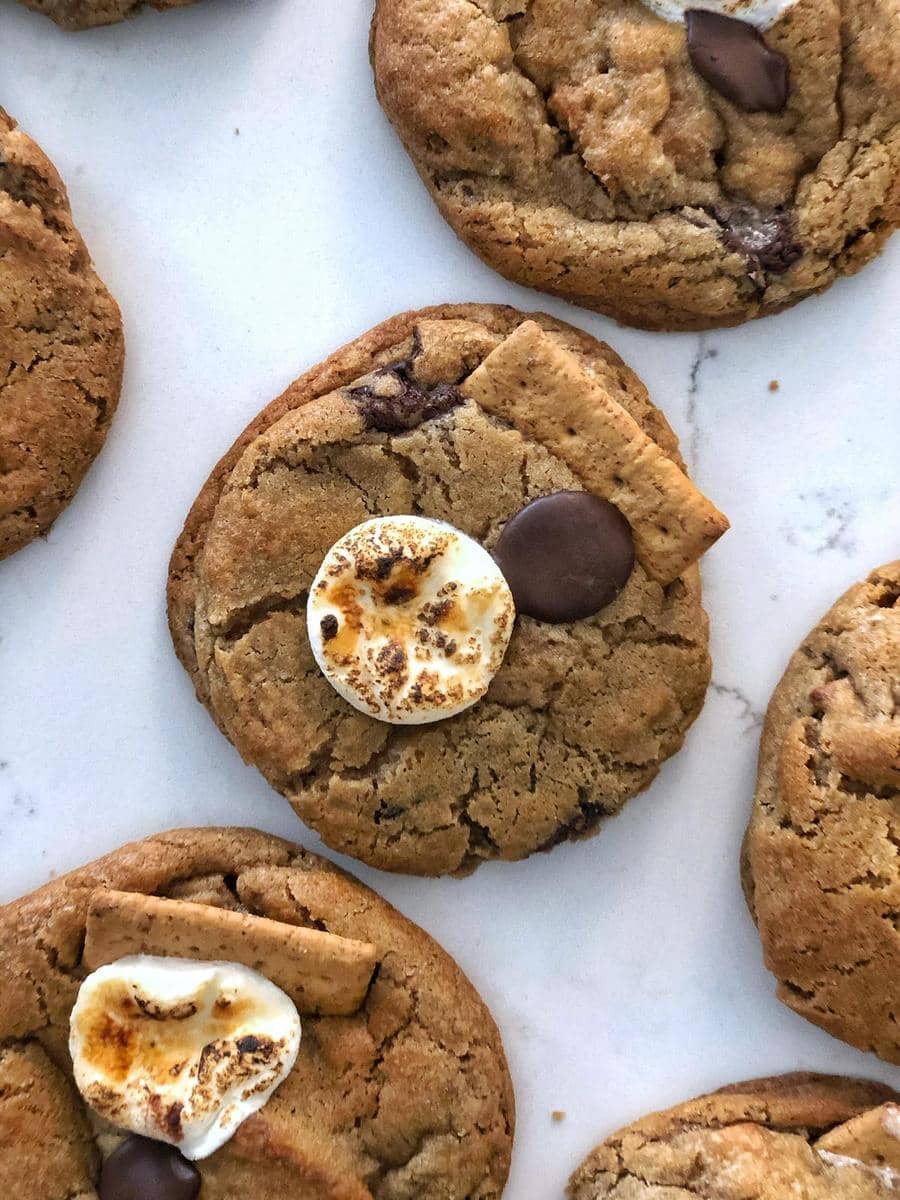 Spawned during the pandemic, Bak'd Cookies offers crazy cookies that are 100% free of preservatives and takes at least 24 hours to perfect! Each being crisp outside but also satisfyingly gooey on the inside.
We'd like to warn you beforehand because you might get shocked at how HUGEEEE their cookies are! Bak'd Cookies come at around 5 oz compared to most cookies that are only around 1 to 2 oz.
Their wild crazy good flavors span from the Gimme S'more Cookie, Matcha Latte Cookie or the Earl Grey Honey Cookie. Vancouverites are loving Bak'd Cookies because of their fun flavors and the perfect amount of sweetness.
To get your very own Bak'd Cookies, order online or hit them up at a pop-up!
5. Finch's Tea House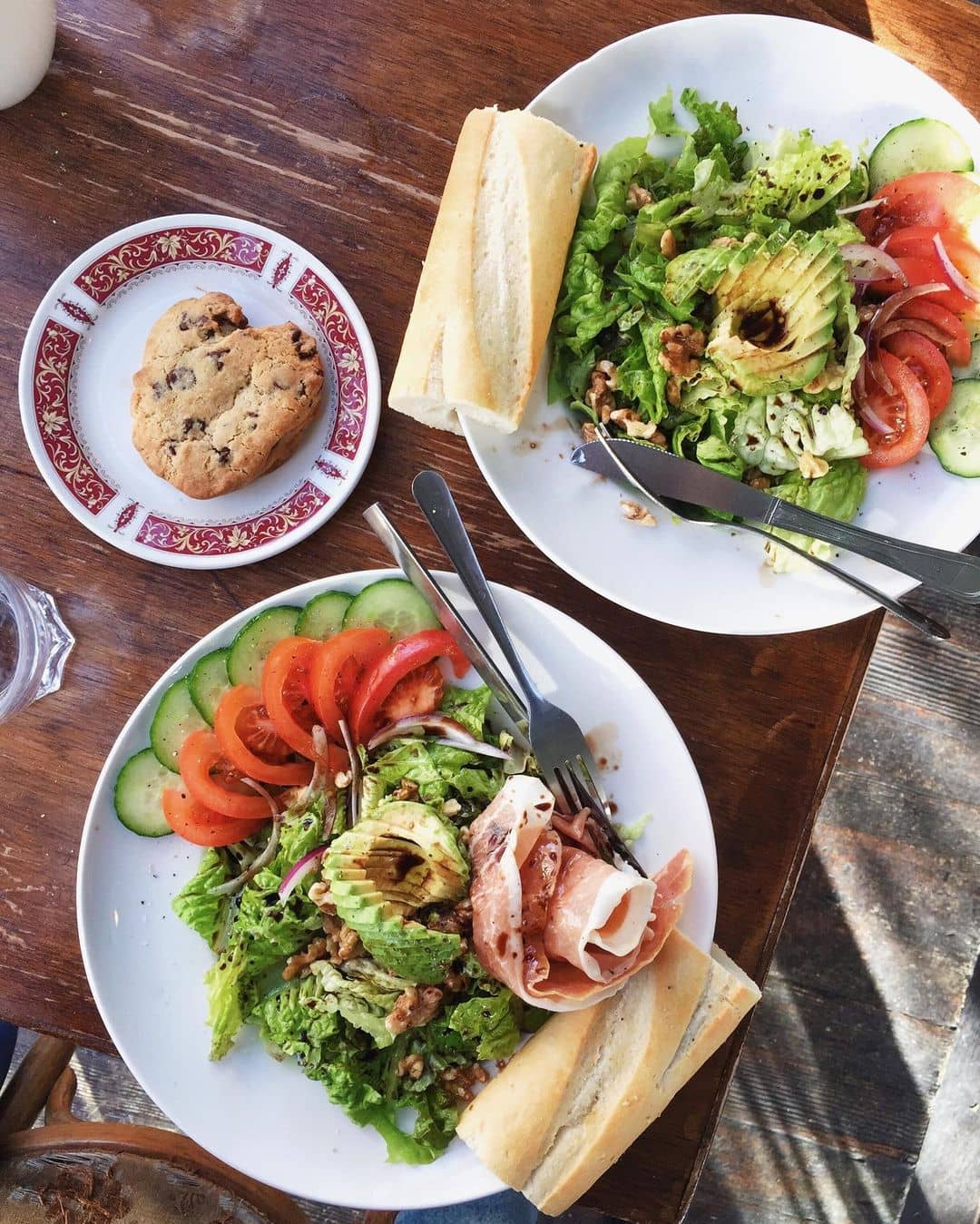 Finch's Tea House is known as "the sandwich place" that was established back in 2004. This is a rustic and quirky teahouse that is usually known for its sandwiches, but locals know this is also the best place to get chocolate chip cookies. Most of their patrons are from the area but a lot of tourists have finally discovered this friendly place and have gathered loads of good reviews online.
For only $2.25, you can get cookies that will melt all your stress away. Some Vancouverites even pointed out that Finch's cookies tasted better than their mom's precious cookies. They are more than willing to travel from various parts of the city just to have Finch's cookies. That's how great their cookies are!
Address: 353 W Pender St., Downtown, Vancouver BC
Order Online: Uber Eats
4. Thomas Haas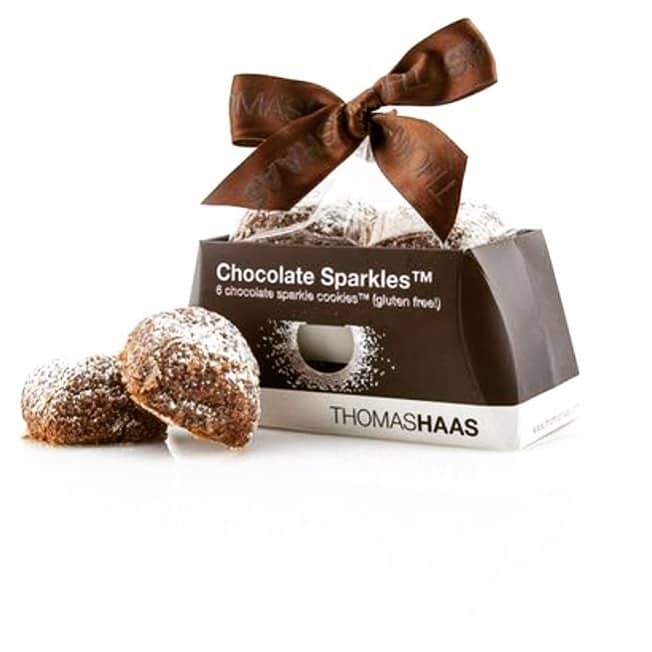 Thomas Haas established their flagship store 15 years ago with his wife Lisa. They have received loads of accolades from various publications, but locals know that aside from chocolate, they serve the best pastries and highly recommend their award-winning Chocolate Sparkles cookie.
This cookie is gluten-free and made with 70% dark chocolate and almonds. Not only does it look too good to eat but not eating it would also be a big mistake. There's a very good reason why this cookie was listed as #17 on the "2006 Saveur 100: Favourites from the World of Food".
Address:
-2539 West Broadway Vancouver, BC V6K 2E9
-128 – 998 Harbourside Drive, Vancouver BC V7P 3T2
Website | Instagram | Facebook
3. Haisai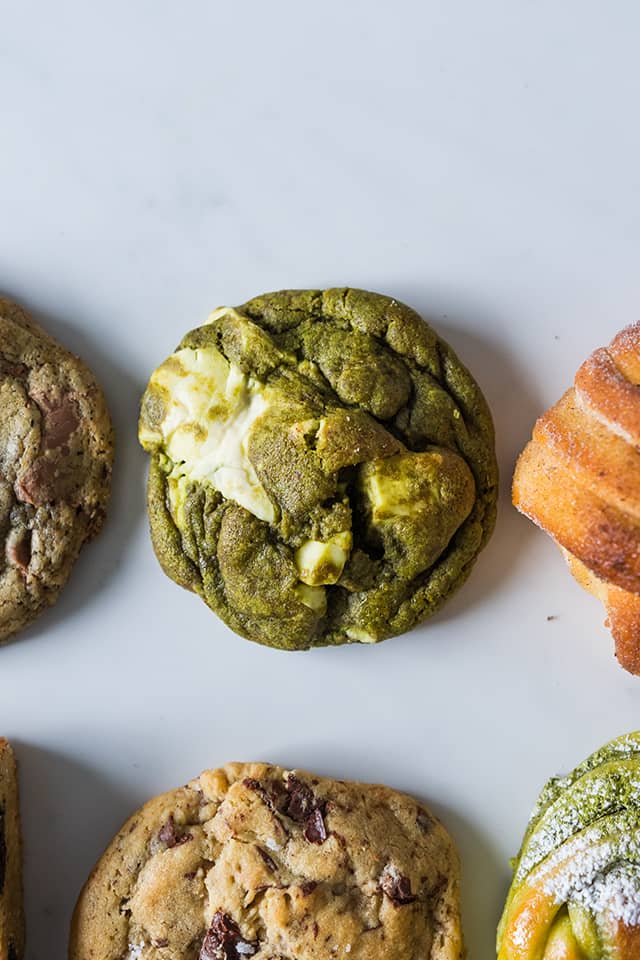 Haisai is a new family-owned bakery where owners Hina and Elika share the flavours of their Japanese Okinawan roots.
Before the pandemic hit, they were holding pop-ups around the city and always sold out super quickly. Because of how delicious their items were and how aesthethic the baked goods were, they quickly grew a legion of fans.
After a year of hiatus, they're back with their items in some local cafes like Fufu Pancake and Paragon Tea Room.
Their Matcha White Chocolate Cookie and Okinawan Sea Salt Dark Chocolate Cookie are top-notch. They are chewy, have the depth and flavour that will make your tastebuds and heart sing!
Address: Find Haisai items at Fufu Pancake and Paragon Tea Room
2. Nemesis Coffee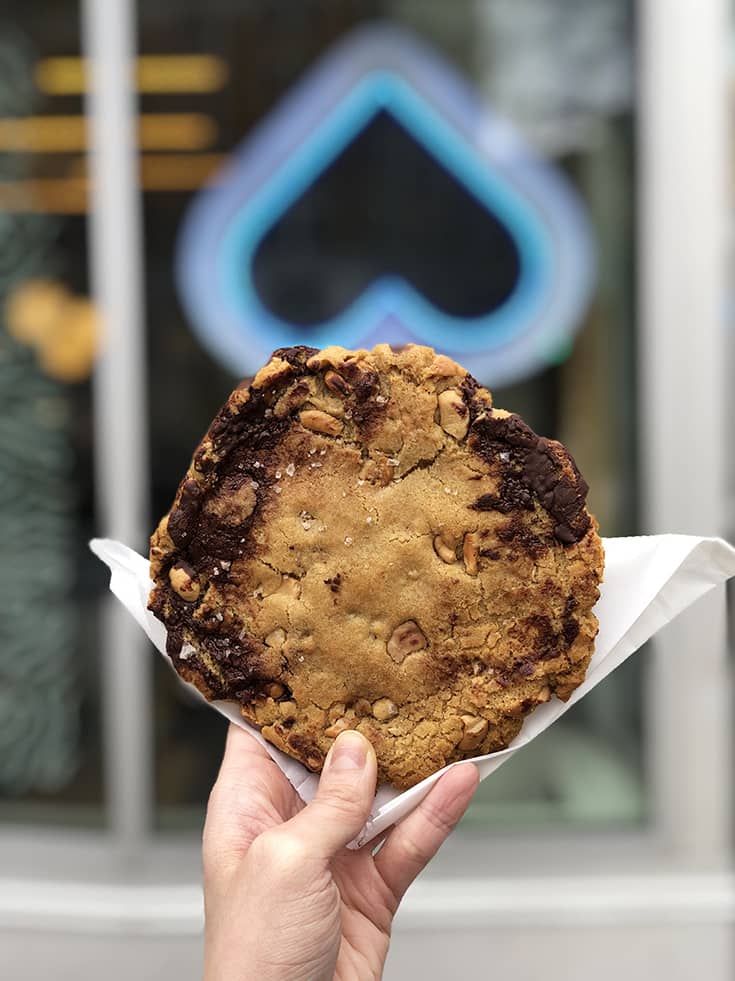 Nemesis Coffee is a hip and trendy place usually known for its Dope Coffee and Dope baked goods.
But do you know their best not-so-secret secret? Well, they offer a massive cookie that will not only satisfy your cravings but also shock you to your core! Their Classic Chocolate Cashew Smoked Salt cookie is MASSIVE – probably around the size of your head. It's made with smoked sea salt and chocolate. Aside from its size, many Vancouverites swear that it's one of the best in the city with the right amount of chewiness and chocolatey-ness. If you get easily addicted – stay away!
Address:
–Gastown 302 W. Hastings St., Vancouver BC
–Great Northern Way 555 Great Northern Way, Vancouver, BC V5T 1E1
-Polygon 101 Carrie Cates Ct #110, North Vancouver, BC V7M 3J4
Website | Instagram | Facebook
1. Beaucoup Bakery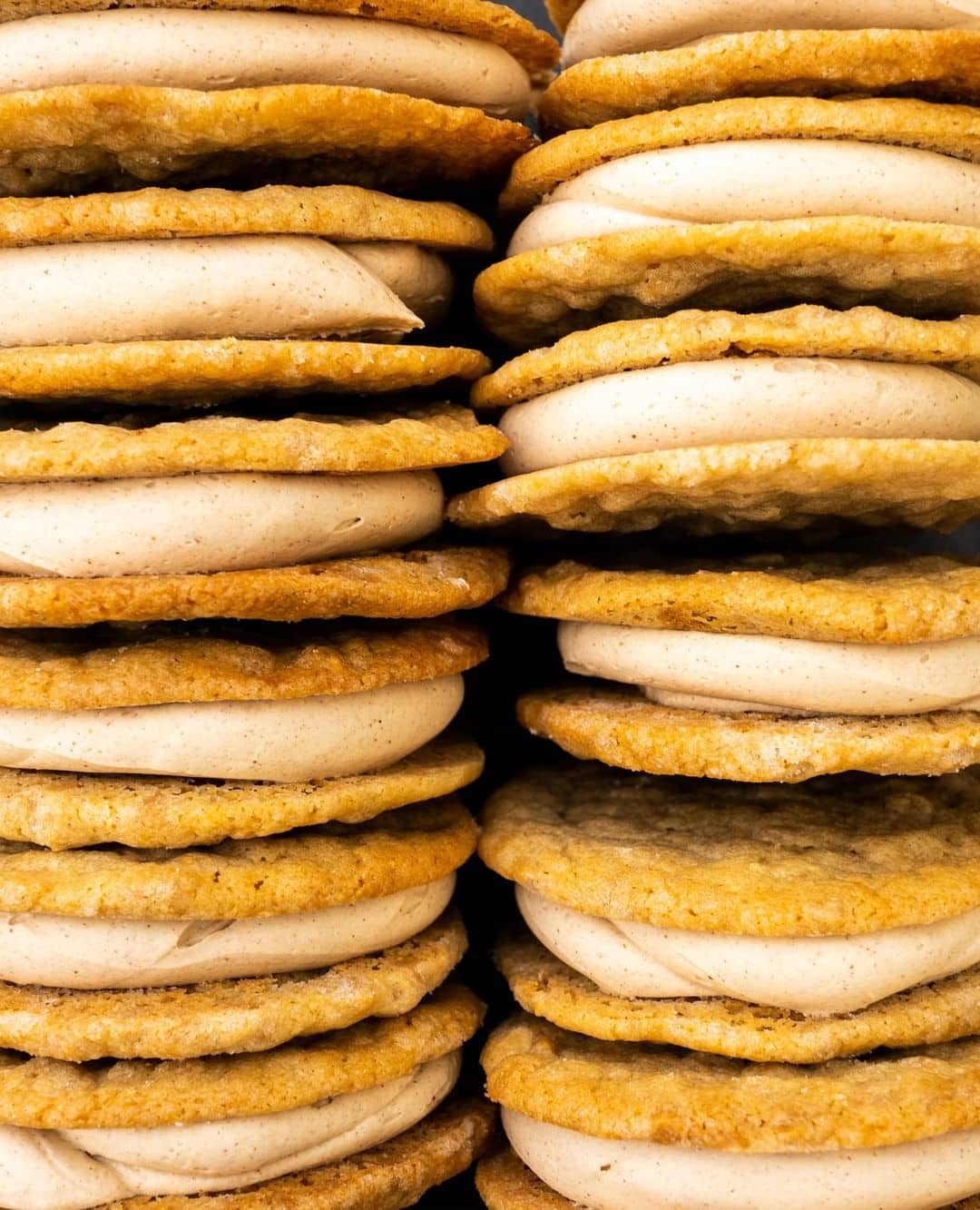 Although this Kitsilano French-inspired bakery is most famous for its flakey croissants, their Peanut Butter Cookie Sandwich is also to die for. This cookie is huge as it is filled with peanut buttercream inside and made with chunks of peanuts on the crumbly outside.
They also have a plant-based option called PB Squared that has a gluten-free raspberry jam filling. It is in a category of its own. Is it a cookie? Is it a sandwich? Well, it is both and Vancouverites are not complaining about it.
Address: 2150 Fir St., Vancouver BC V6J 3B5 (corner of Fir and West 6th)
Food Delivery: Uber Eats
Website | Instagram | Facebook
Are you still craving for a cookie? We sure hope that our list of restaurants with the best cookies in Vancouver will do the trick. If you want to get more than just a cookie, check out the list we have curated for the best coffee shops in Vancouver.
The following two tabs change content below.
Latest posts by Noms Magazine (see all)