In every great city there is that one neighbourhood that stands out for its unique energy and distinct style. In Vancouver, it is no other than Yaletown.
This historic district that turned old warehouses into gorgeous cafes and restaurants, and sparkling cocktail lounges, is also home to incredible indie fashion and decor boutiques. This place is so chic and trendy, it belongs on a must-visit bucket list for anyone who enjoys the finer things in life (without completely breaking their bank account.)
To help you with your journey through this magnificent neighbourhood, we've put together a list of the best restaurants, cafes, drink spots, and shops in Yaletown that are frequented by locals as well as visitors. We hope you visit them, and take with you some memorable experiences.
Best Restaurants in Yaletown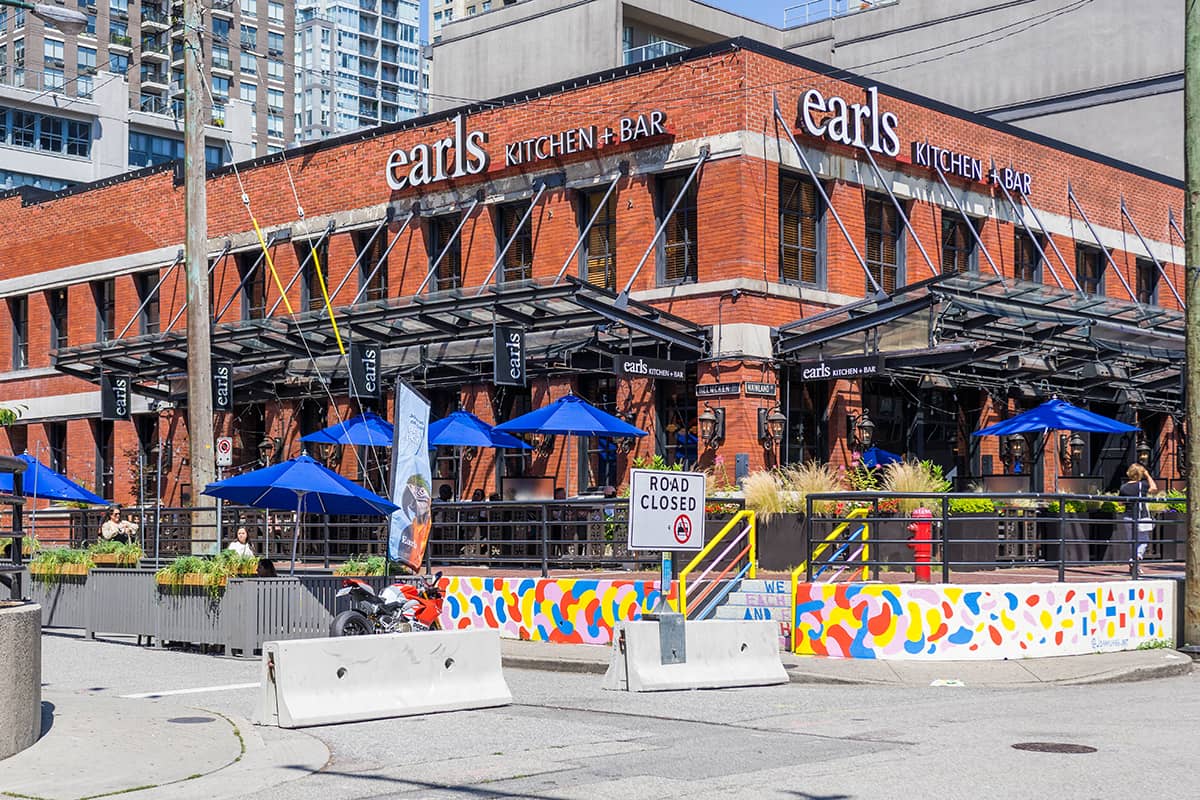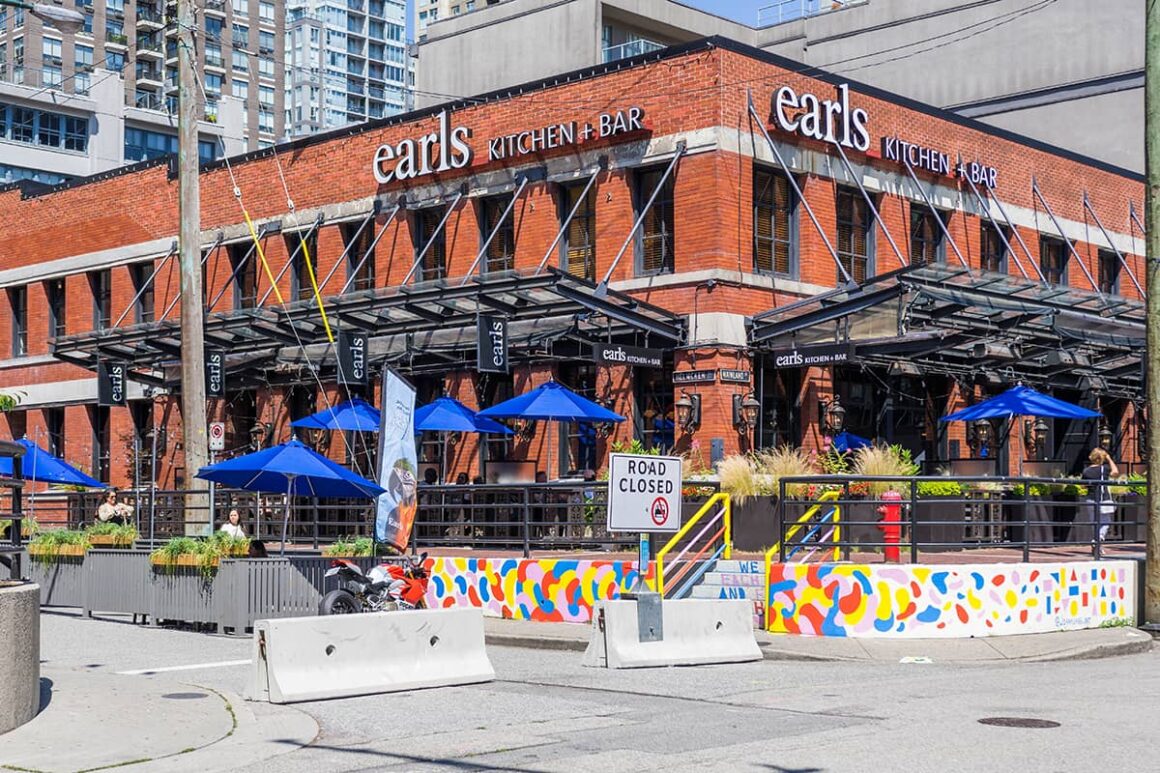 Taking in all the glory of old warehouses turned into eye-catching eateries in Yaletown, will chew into your time, but once you're done absorbing all those fabulous aesthetics, it will be time to actually eat.
Prepare to be met with a host of restaurants offering stunning selections of food ranging from the traditional, to unique fusion blends, designed to satisfy all your foodie cravings.
Elisa Steakhouse
#awardwinning #recommended #datespot
By far one of Yaletown's most popular steakhouses, and a great place for a night out with friends and family. The ambiance at Elisa is understated elegance that soothes the senses with its muted lighting and city views. Bask in the gorgeous atmosphere and warm, welcoming service.
Order the Tartare Tasting Trio for starters, and move on to a Tender Leaf Fresh Herb Salad. For your entree you can sample the Angus Reserve, or the Bluedot Ribeye, which you can pair with a glass of red from their incredible wine list.
Round off your meal with one of the house gelatos or sorbets, or indulge in a slice of Warm Valrhona Chocolate Cake, or their amazing Cinnamon Sugar Donuts with chocolate whiskey toffee sauce!
Location: 1269 Hamilton St, Vancouver, BC V6B 6K3
Nuba Yaletown
For a beautiful blend of traditional and contemporary Lebanese cuisine, head on over to Nuba in Yaletown.
This restaurant was founded in 2003 by the talented Victor Bouzide, who wanted the world to get a taste of his grandmother's cooking through his own hands. Later, he was joined by businessman and hospitality great Ernesto Gomez and a true partnership was born.
The atmosphere here is bright and bursting with color, and the food is just excellent. Every dish is made from handpicked ingredients of the freshest quality, and prepared on the spot. Order the Chicken Tawook Plate, the Harissa Chicken, or a Najib's Special, and if you've still got room, the Falafels and Pita Wraps are pretty amazing too.
Don't forget to try a glass of some wonderful Lebanese wine.
Address: 1269 Hamilton St, Vancouver, BC V6B 6K3
Order Online: Uber Eats
Cioppino's
#awardwinning #datespot #recommended
If you're looking to treat your taste buds to a gastronomical experience, then try Cioppinos in Yaletown for a unique Italian and Mediterranean perspective by Chef Giuseppe (Pino) Posteraro.
It's classy, it's trendy and the wine list is one of the most extensive in Vancouver dining. It features over a thousand bottles! Cioppino's also boasts an open show kitchen, an elegant main dining room, as well as several private dining rooms.
There is a huge variety of seafood, pasta and meat dishes to choose from and each of these delicacies are carefully crafted and exquisitely plated. Try the namesake Cioppino, a seafood medley served with spicy bouillabaisse broth, or their signature porterhouse steak. Actually, everything on the menu can be recommended for a truly gourmet fine dining experience.
Cioppino's is normally always crowded with regulars so booking beforehand would be wise.
Address: 1269 Hamilton St, Vancouver, BC V6B 6K3
Brix & Mortar
#datespot
For a true Canadian cuisine experience, take a trip to Brix and Mortar.
True to its name, this famous spot is located in a heritage building from 1917, that screams 'authenticity and ambience,' and makes for great Instagram captures.
When you're there (and done taking selfies) try their Thunder Creek pork side ribs, or maybe a Brome Lake duck breast. The Wild Salmon is amazing, and cooked to perfection. If you're in the mood for something light, order from their 'small plates' selection. They have seafood and vegetarian options, and their specialty: fried cauliflower salad. For dessert, you can indulge in their decadent chocolate cake with peanut butter frosting, or in a delightful mason jar of passionfruit yoghurt topped with gin macerated raspberries.
Brix and Mortar has an extensive wine list, and their cocktail menu is filled with unique combinations that are sure to grab your attention.
This is a wonderful place to host a small party, or just unwind with a couple of friends.
Address: 1269 Hamilton St, Vancouver, BC V6B 6K3
Order Online: DoorDash | SkipTheDishes
Tacofino Yaletown
#bestinvancouver #popular #recommended
When you need a change of scenery or a blast into the past, take a walk down upper promenade on Mainland to Tacofino's Burrito Bar. Styled in classic LA punk rock surf and skate scenes of the 80's and 90's, Tacofino reminds you of the Surfing bars you would find on America's West Coast.
This place is trendy, hip and idyllic, and a perfect spot to relax and grab a bite. The staff is attentive and fun too. You can even ask the bartender to make you a cocktail that would go with your choice of food.
Chomp down on their delicious tacos or mouthwatering burritos, and wash that down with their signature margarita cocktails. Their tacos are fresh, flavorsome and have a variety of ingredients to choose from. Also, try their take on burritos, where you have the choice of turning your burrito into a bowl!
Protip: Visit during Happy Hour and order the classic lime margarita with tofu fritters and chicken wings.
Address: 1269 Hamilton St, Vancouver, BC V6B 6K3
Order Online: DoorDash
Minami
#bestinvancouver #awardwinning #popular #recommended
For a great and authentic sushi experience, you can head on over to Minami in Yaletown and join their ever-growing list of fans. Renowned for serving some of the best-tasting sushi and Japanese fusion food in Vancouver, Minami is one spot that knows how to cater to their guests and give them a dining experience to remember. The ambiance is fancy and the perfect place to entertain guests, or for a romantic night out with that special someone.
A few must-try items on the menu include the Kaisen Soba Peperoncino, the saikyo Miso Sablefish, and of course the amazing Salmon Oshi Sushi. The dessert menu is gorgeous with Coconut Panna Cotta, and flavorful sorbets. But, the big seller is the marvelous Green Tea Opera Cake, which most likely will have you asking for seconds… and thirds.
Fun Fact: Minami is a sister concern of the popular Miku Restaurant at Waterfront.
Address: 1269 Hamilton St, Vancouver, BC V6B 6K3
Order Online: Uber Eats
Provence Marinaside
#datespot #waterview
Provence Marinaside in Yaletown is one of those beautiful restaurants where you can sit down for a classy meal and enjoy everything about it. From the aestically pleasing decor, to the gorgeous food presentation, you will enjoy every moment.
This restaurant is open for brunch, lunch, dinner, and for those late night cravings too. The menu is extensive, and you can have fun selecting from the mouth-watering list, which includes Oven Roasted Rack of Lamb, Duck Leg Confit, Pan Seared Albacore Tuna, and of course Lobster!
There's a wonderful wine list to pair off with your food, or if that's not your thing, you can opt for beer, cider or a delicious cocktail to round off your meal.
Address: 1269 Hamilton St, Vancouver, BC V6B 6K3
Order Online: DoorDash
OEB Breakfast Co.
#bestinvancouver #brunch #awardwinning #popular #recommended #waterview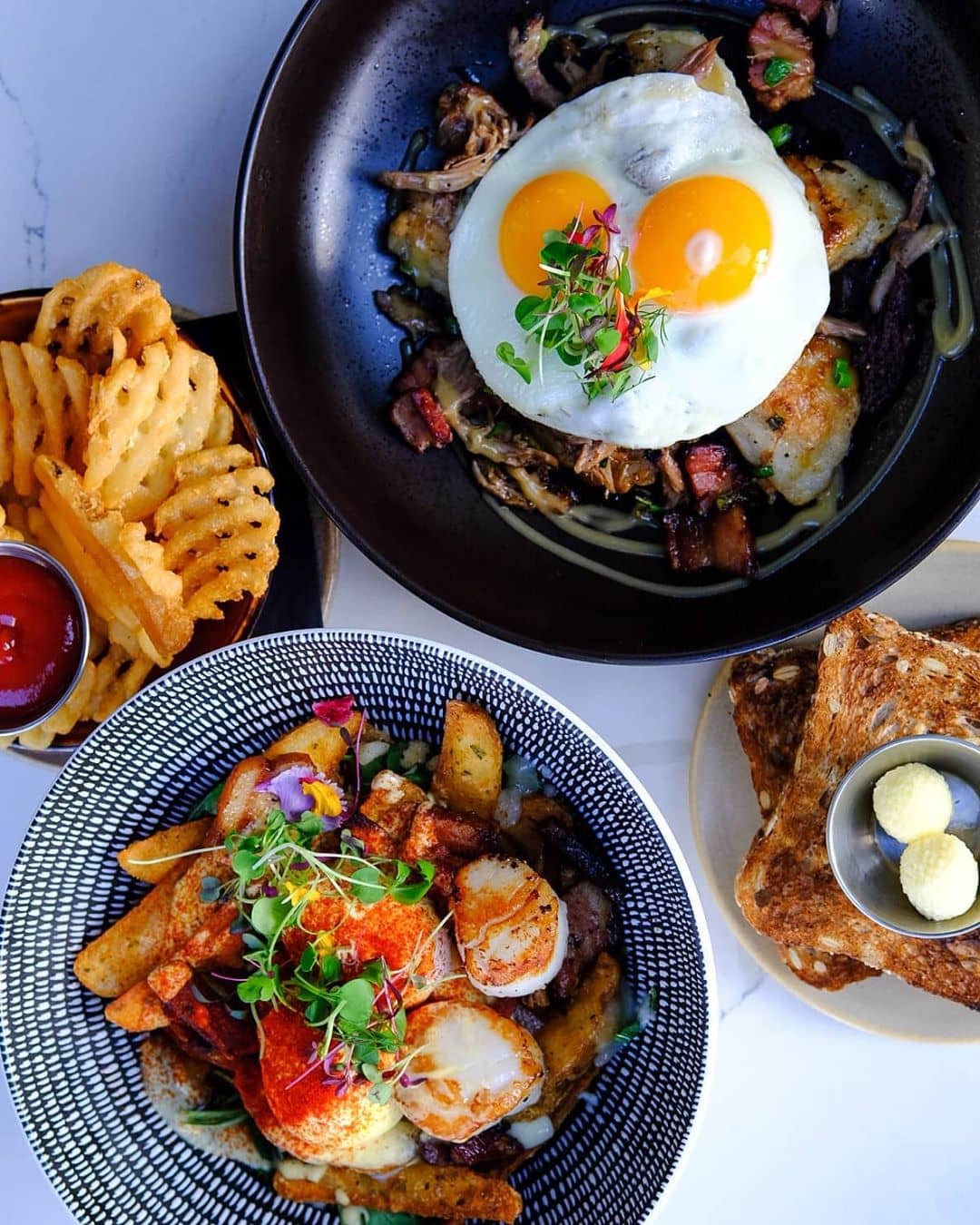 Featured recently in our 10 Best Brunch Spots in Vancouver, OEB Breakfast Co. once more makes it to our list of must-visit restaurant in Yaletown.
If you're out for a morning walk and looking for a late-ish breakfast (brunch?) to hit the spot, this is where you'll want to go. The menu is loaded with all kinds of tempting treats, from smoked salmon Scram-blettes and old fashioned Benny's to brisket Sandwiches, Breakfast Poutines and divine Lobster Crepes.
ProTip: We've said it before, and we'll say it again. This is an amazing spot for a romantic date on the patio!
Address: 1269 Hamilton St, Vancouver, BC V6B 6K3
Order Online: DoorDash | Uber Eats | SkipTheDishes
Flying Pig Yaletown
Keeping with the tradition of humble but memorable family meals, The Flying Pig is the kind of place that offers warmth and comfort to every diner. Whether you're stopping by for a quick drink at Happy Hour, a leisurely brunch, or a celebratory dinner, you'll feel right at home here, and will leave with a contented feeling for sure.
If you're there for Happy Hour, try the Cured Meat & Olive Board with a cool white or red Sangria, and for dinner the Spaghetti & Meatballs, or the Wild Seafood Pappardelle are both equally delicious and hearty choices.
Tip: If you would like to reserve ahead for your party, you can check in online at The Flying Pig's website and make your booking.
Address: 1269 Hamilton St, Vancouver, BC V6B 6K3
Order Online: DoorDash | Uber Eats
Blue Water Cafe
#awardwinning #seafood #recommended #datespot
If you're celebrating a special occasion or just want to be wowed by fresh and scrumptious seafood, then wear your best threads and go straight to the award-winning Blue Water Cafe in Yaletown. Prepare to be dazzled with an eye-catching brick and beam ambiance, and top notch service. There is a grand sweeping bar that leads directly out to a heated patio, and a host of private dining rooms you can choose from and reserve beforehand.
Get your drinks in first, and select from one of the most extensive spirits lists in the city which boasts a selection of rare tequilas and cognacs, as well as a collection of over 200 whiskeys!
For your meal, order the Scallops, the Yellowfin Tuna, or some Atlantic Lobster (from the tank.) If you're a meat-lover, then opt for some Kobe Style Short Ribs, or Beef Tenderloin. Another must-try is some Nigiri or Sashimi from the Raw Bar!
Round off your feast with a delish Yuzu Vanilla Panna Cotta, a selection of Sorbets, or some Fine Canadian Cheese.
Address: 1269 Hamilton St, Vancouver, BC V6B 6K3
Robba Da Matti
#popular #recommended #datespot
Warm meals, good wine and great times is the very essence of Mediterrnean dining, and no one knows that better than the folks at Robba Da Matti in Yaletown. Upholding centuries-old tradition, that the heart of every Italian home is the dinner table, this restaurant offers guests an array of amazon regional dishes prepared from family recipes.
Start with some mouth-watering Antipasti (the Prosciutto & Burrata is delish!) and follow with an entree of Lobster & Crab Raviolli, a hearty Spaghetti Alla Carbonara, or a scrumptious Seafood Risotto. Finish off with some traditional Tiramisu or creamy Panna Cotta.
Also available, is a wide selection of Italian wines on their drinks menu, so be sure to check with your server for a perfect pairing.
Address: 1269 Hamilton St, Vancouver, BC V6B 6K3
Order Online: DoorDash | Uber Eats | SkipTheDishes
The Parlour
#popular #recommended #bestinvancouver
Good food, great times, and gorgeous atmosphere always blend well together for an evening on the town, and at The Parlour in Yaletown, you'll find all of that and so much more. It's the perfect spot to kick back and relax with a group of friends over drinks and amazing dishes.
This restaurant is famous for their pizza, Happy Hour Share Plates, Poke Bowls, Oysters and Nibbles
Address: 1269 Hamilton St, Vancouver, BC V6B 6K3
Order Online: DoorDash | Uber Eats | SkipTheDishes
MeeT Yaletown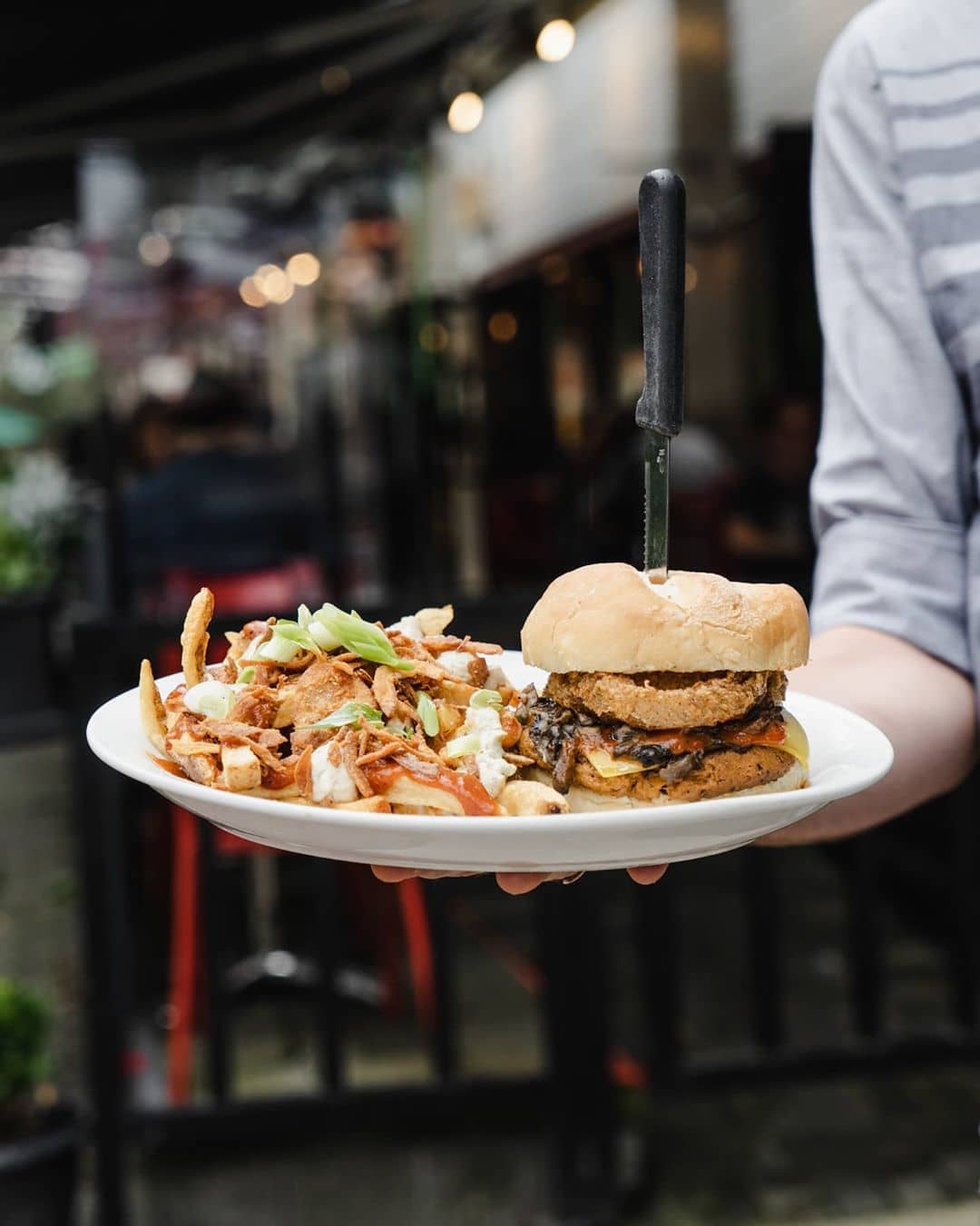 Contemporary, vegan, and exceptionally trendy! MeeT in Yaletown has a vibe of its own and draws a crowd of both locals and visitors all through the year.
Founded by a trio of renowned restaurateurs Jason, Ivo, and Linda, MeeT places emphasis on innovative blends of vegan and veggie comfort food. Sample the Sweet Chili Cauliflower, or some Quinoa and Sweet Potato Salad, and while you're at it don't forget to order one of their famous sides (hint: the Groovy Gravy Fries are yum!)
The drinks menu offers a selection of wines, bubbles, beer and ciders. Aside from that, their craft cocktails are a must try, so go ahead and indulge in a Sprezzature, or a Pineapple Basil Smash.
Tip: MeeT is a great place to celebrate birthdays and special occasions with friends!
Address: 1269 Hamilton St, Vancouver, BC V6B 6K3
Order Online: DoorDash | Uber Eats
Kaide Sushi
#bestinvancouver #gem
A restaurant that earns rave reviews for some of the freshest and most delicious sushi in Vancouver. Kaide Sushi is a family-run restaurant with a cozy atmosphere and amazing food, and one spot you don't want to miss out on visiting during a trip to Yaletown. It's the perfect place to hang out with friends and have fun sampling a host of delicious treats.
Their butterfish is top-rated by almost everyone who tries it, so we highly recommend that you do too. The salmon sashimi cuts are also divine, and you don't want to miss out on the Assorted Sushi platter, which comes with six different kinds of sushi.
Protip: If you're a big party of diners, call ahead for a reservation, and the friendly folk at Kaide will set up the perfect dining experience for you and your guests.
Location:
Order Online: DoorDash | SkipTheDishes
Best Cafes in Yaletown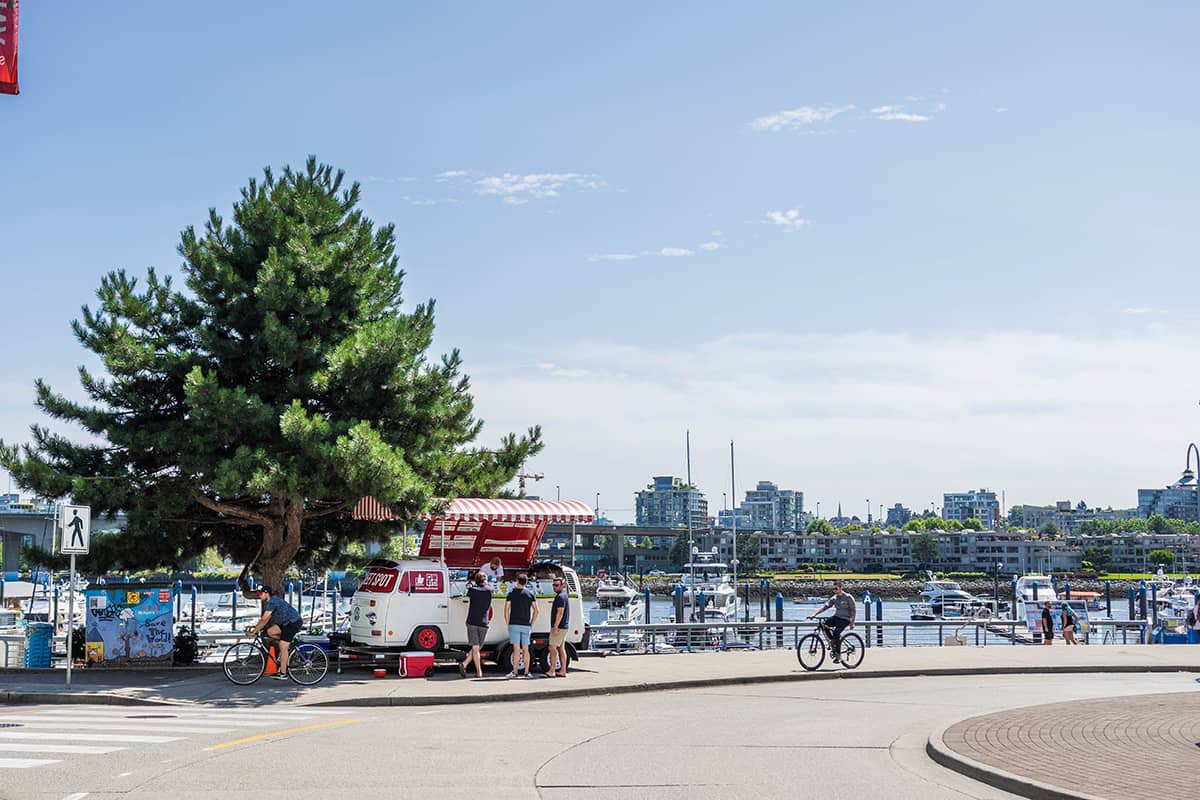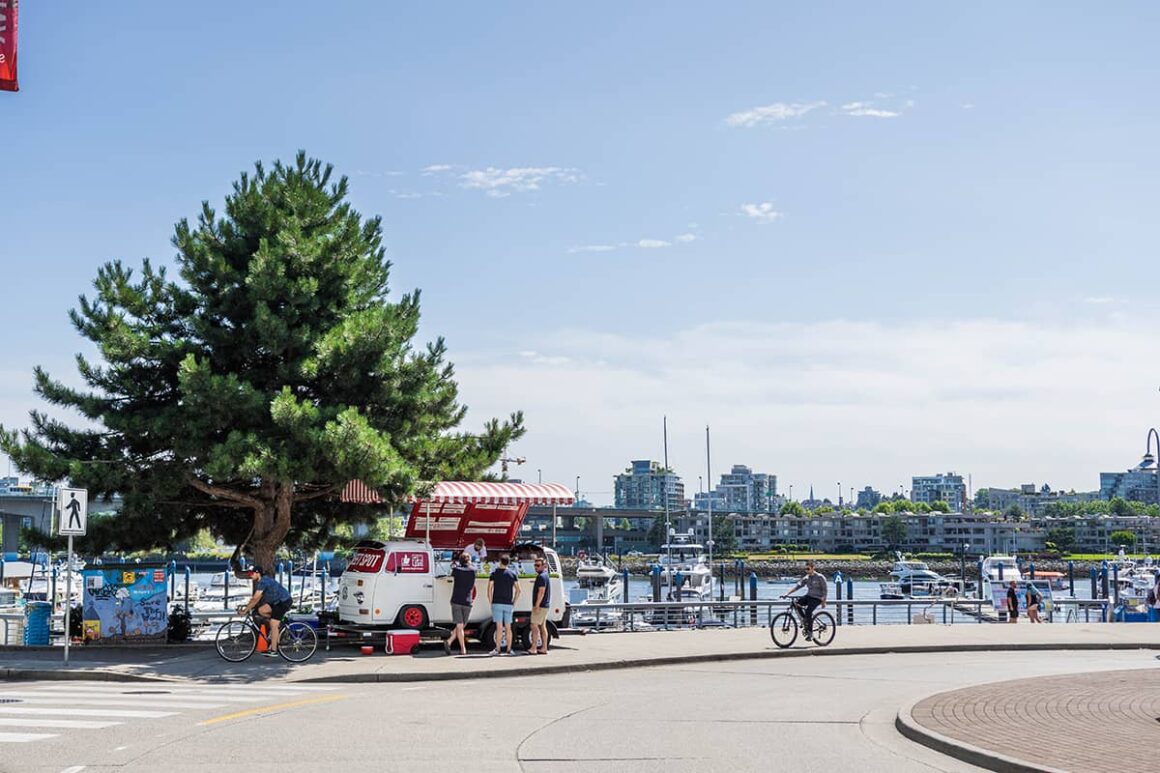 Yaletown's cafe culture is one of the things that make it the chic and trendy district it is. Sitting out on a patio or terrace and whiling away time over a cup of coffee and a croissant, or enjoying a good chat with a friend over a sandwich and a smoothie is common, and a must-do when you visit this town.
If you can't find the perfect cafe to indulge yourself, while you're strolling through the neighborhood, we've got you covered.
Mister
#bestinvancouver #popular #recommended
We kick off our list of Yaletown cafes with Mister, the ever popular artisan ice-cream parlour that has won the hearts of locals and draws in swarms of visitors every day.
Specializing in liquid nitrogen treats of every kind imaginable, this spot is a perfect stop for after-dinner dessert, or an afternoon out with kids and teens. Mister offers a delicious array of ice-cream sandwiches and sticks in unique flavors like Thai Milk Tea, Creme Brulee, Genmaicha, and even Smores.
ProTip: The ice-cream at Mister's doesn't melt too easy, so feel free to grab one and enjoy it on a stroll through Yaletown.
Address: 1141 Mainland St, Vancouver, BC V6B 5P2, Canada
Order Online: DoorDash | Uber Eats
Small Victory Bakery
If you're taking a stroll through Yaletown and catch the heavenly aroma of baked goods, then follow the scent, because you're definitely close to Small Victory Bakery and must go inside!
Everything in this gorgeously fancy cafe and bakery is too tempting to resist, and you may find yourself munching on a freshly baked cookie while you wait for your order.
This is the one place you need to stop for a relaxing cup of coffee and a light snack. If you're more hungry than that, there's plenty on the menu to satisfy any craving. Try the Chicken Pot Pie, or one of their incredible Baguette Sandwiches, and don't miss out on their Apple Danish. It is pure heaven!
Address: 1088 Homer St, Vancouver, BC V6B 2W9, Canada
Order Online: DoorDash
Website | Instagram | Facebook
Glory Juice Co.
Step into the world of healthy organic juices and vegan options when you visit Yaletown, and to do that you'll need to walk right through the doors of Glory Juice Co.
Soups, salads, toasts, and cold Acai bowls, this cafe offers a vast variety of truly organic food that appeals to everyone. Try a lentil or cauliflower salad, or their Warm & Hearty Glory Bowl. The fresh pressed juices are also amazing, and you cannot miss out on one of their many yummy smoothies like the Chocolate Nutter, the Blueberry Maca, and even Vanilla Cake!
Tip: This is a great place to stop after a tiring morning out, and get yourself pepped up with a healthy kick of juice!
Address: 437 Davie St, Vancouver, BC V6B 2G2, Canada
Order Online: DoorDash | Uber Eats | SkipTheDishes
The Juice Truck
For all those health conscious folks out there, we have the perfect place for you!
By far the cleanest cold presses and the most delicious and healthiest shakes, the Juice Truck in Yaletown does healthy foods in a new, creative and wholesome way. Almost all their drinks come packed with flavor and fill you with a burst of energy to kickstart your day.
Fancy a snack, but worried about the calories? The Juice Truck offers a healthy array of protein filled, cholesterol free healthy snacking options like the Cacao Coconut bar, Peanut Butter Fudge and the almond Butter Cup. Their salads are fresh, bursting with exotic flavors and well portioned too.
The Almost PB&J smoothie, Kale Caesar Salad and Remedy juice are firm favorites with many. They also offer a 3 days cleanse for those looking to get rid of all those annoying toxins trapped inside.
If you're thinking of healthy food options, look for the red truck that does green in a big way!
Address: 1022 Mainland St, Vancouver, BC V6B 2T5, Canada
Order Online: DoorDash | Uber Eats | SkipTheDishes
Passione Gelato
#bestinvancouver #popular #recommended
Another wonderful place in Yaletown to stop for a quick and yummy treat is the super famous Passione Gelato. This adorable little spot has a die-hard clientele who cannot stop raving about the heavenly Italian gelato they can't do without. And, that includes us!
The gelato here is prepared from scratch, with the freshest ingredients, and buckets of love. Owner Salvatore Boccarossa pours all of his tremendous skill and passion into his work, and you will notice that instantly with one bite from your scoop.
There are an abundance of seasonal flavors to choose from, and many classics too. We highly recommend the Tiramisu (which everyone thinks is better than real Tiramisu) or a classic sorbet. Chocolate lovers most definitely should opt for Dark Shock, which is a big seller here.
Tip: Snag one of the small tables outside to enjoy your gelato in true Italian style!
Address: 55 Smithe St, Vancouver, BC V6B 0R3, Canada
Order Online: Uber Eats | SkipTheDishes
Angus T
In the heart of Yaletown is a quiet unassuming bakery called Angus T, that makes the loveliest pastries filled with quality ingredients. Their open kitchen is a delight, and you can watch the preparation of fresh croissants and buns while you wait for your order. The workers here are super friendly and make you feel at ease when you walk in.
Their big sellers are the Double Baked Almond Buns. Crisp on the outside and soft and buttery on the inside, this bun just melts in your mouth when you bite into it. The butter croissants, cinnamon buns and the Pain au Chocolat are crowd favorites too. With the obvious care and dedication put into each offering, and high-quality ingredients being used, the food here is really worth the price. The filling inside the buns is generous and rich in flavor.
At Angus T, you can sit at one of the few tables within, and the waiter will warm up your pastry and serve it to you with a cup of hot, strong coffee or tea. Otherwise like most of their clients, you can stop by for a chat and take away some of these delicious selections.
Come early if you want to sample the delights on offer here, as they sell out fast.
Address: 1036 Mainland St, Vancouver, BC V6B 2T4, Canada
Order Online: DoorDash | Uber Eats
Website | Instagram | Facebook
Best Drinks in Yaletown
One of the trademarks of a great neighborhood is their local watering holes, or in this case trendy bars and fancy cocktail lounges. Yaletown boasts some of the finest spots for every visitor's booze fix, with brilliant concoctions, stunning and rare spirits, and award-winning wine lists.
We've curated a list of great spots you won't want to miss visiting for a drink when you're out and about.
Yaletown Brewing Company
A big favorite among Vancouverites and visitors alike is the Yaletown Brewing Company aka the YBC.
This is a place for beer lovers, and even those who like to try a different kind of brew every once in a while. YBC boasts a seating capacity of over 160, an array of seasonal beers on tap, and a buzzing atmosphere complete with TVs and a pool table. There's even a fireplace!
The complete neighborhood pub experience is what this spot is all about, so be sure to drop in for a visit, grab a cold one, and have the best time!
Address: 1111 Mainland St, Vancouver, BC V6B 2T9, Canada
Order Online: DoorDash
The Greek by Anatoli
If you're really in the mood to hit the town and experience a memorable evening out, then The Greek by Anatoli is the place you'll want to go.
Classically authentic, this spot will transport you to Greece the second you step through the doors. The atmosphere is warm and welcoming, the staff always at the ready to assist you, and the drinks are simply divine!
Enjoy a traditional Greek Larger, or choose from a selection of amazing cocktails on their menu.
Tip: Don't miss out on the Haloumi Caprese!
Address: 1043 Mainland St, Vancouver, BC V6B 5P9, Canada
Order Online: DoorDash | Uber Eats
Website | Instagram | Facebook
Hello Goodbye
Who doesn't like a little mystery in their lives?
If you're one of those people who enjoys the occasional trip off the beaten track, then you're going to have to find your way to one of Yaletown's best escapes. Once there, you will enter through an unmarked door, walk down a hidden stairwell, and enter Hello Goodbye.
This underground bar doesn't just promise an escape from the ordinary, it delivers it in spades! So, gather a group of friends and go have some fun.
Order up a round of cocktails from their extensive list. We recommend the Spanish Banks and Oceans 11. Ask your server to surprise you with something unique, and you won't be disappointed!
Address: 1120 Hamilton St, Vancouver, BC V6B 2S2, Canada
Website | Instagram | Facebook
Bartholomew
If you're a fan of cocktails and charcuterie, look no further than Yaletown's Bartholomew Bar. This trendy spot is popular amongst locals and visitors alike, and serves a wide variety of cocktails and drinks.
We recommend you go for a Perfect Manhattan, or a Gimlet, and definitely do not miss out on trying one of Bart's Old Fashioned Cocktails. The Japanese Whiskey is a super combination of Suntory Toki, Vanilla-Angostura Bitters, Lemon Zest, Lemon and Sugar.
Protip: When you order the charcuterie, opt for The Butcher's Board.
Address: 1026 Mainland St, Vancouver, BC V6B 2T4, Canada
Website | Instagram | Facebook
Best Shops in Yaletown
Yaletown is known for its unique indie fashion stores and decor boutiques, and is home to creative and offbeat products. It's the perfect place to stroll around, window shop, or really get into retail therapy and shop your heart out.
We've listed out 3 must-stop shops for you to drop by when you're in the mood for a shopping spree.
Woo To See You
If some serious retail therapy is on your To-Do list when you visit Yaletown, then don't hesitate and head straight to Woo To See You. This gorgeous store is known for their ever-rotating stylish designs, and curated handmade jewelry to compliment their clothes.
From classically styled dresses and tops, to adorable jumpsuits and totes, shoes, accessories and jewelry, Woo To See You is the store that will probably end up becoming your one-stop shop for everything apparel, and that little bit more.
Address: 1072 Mainland St, Vancouver, BC V6B 2T4, Canada
Website | Instagram | Facebook
The Cross Decor & Design
There aren't many who don't love shopping for home and kitchen decor. Setting up your house with beautiful statement pieces is a hobby for some, and a lifestyle for others. At The Cross Decor & Design in Yaletown, you'll be sure to find not just one but many perfect additions to satisfy your decorating bug.
Take your time in this aesthetically pleasing shop, and browse through stunning displays of wall accents and scented candles, pillows, throws and lighting fixtures. There's a variety of furniture that's a must-see, as well as party supplies, stationery, and even wellness products.
A perfect place for a little pre-lunch shopping!
Address: 1198 Homer St, Vancouver, BC V6B 2X6, Canada
Website | Instagram | Facebook
Best Stay in Yaletown
With its uniqueness and stunningly trendy spots, Yaletown is more than just a place to stroll through, or stop by for a meal. It's definitely a place to stay for a while so you can absorb all the wonders it has to offer.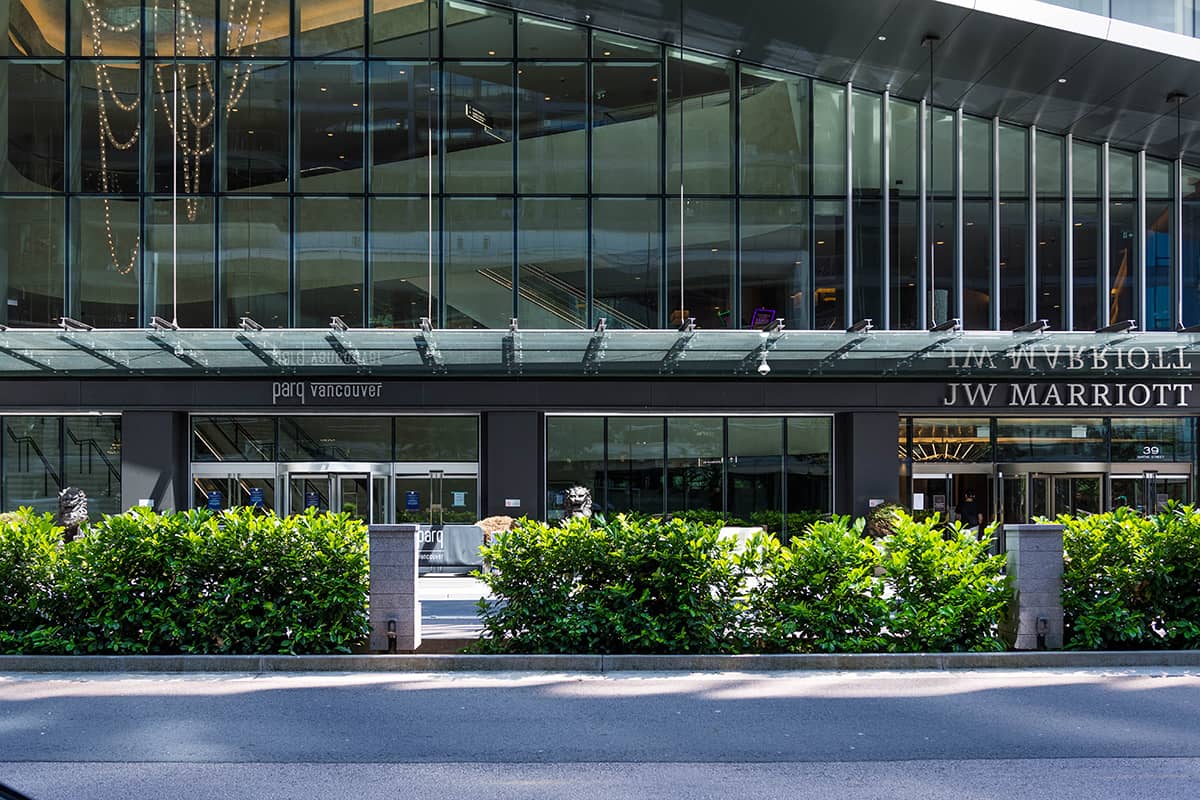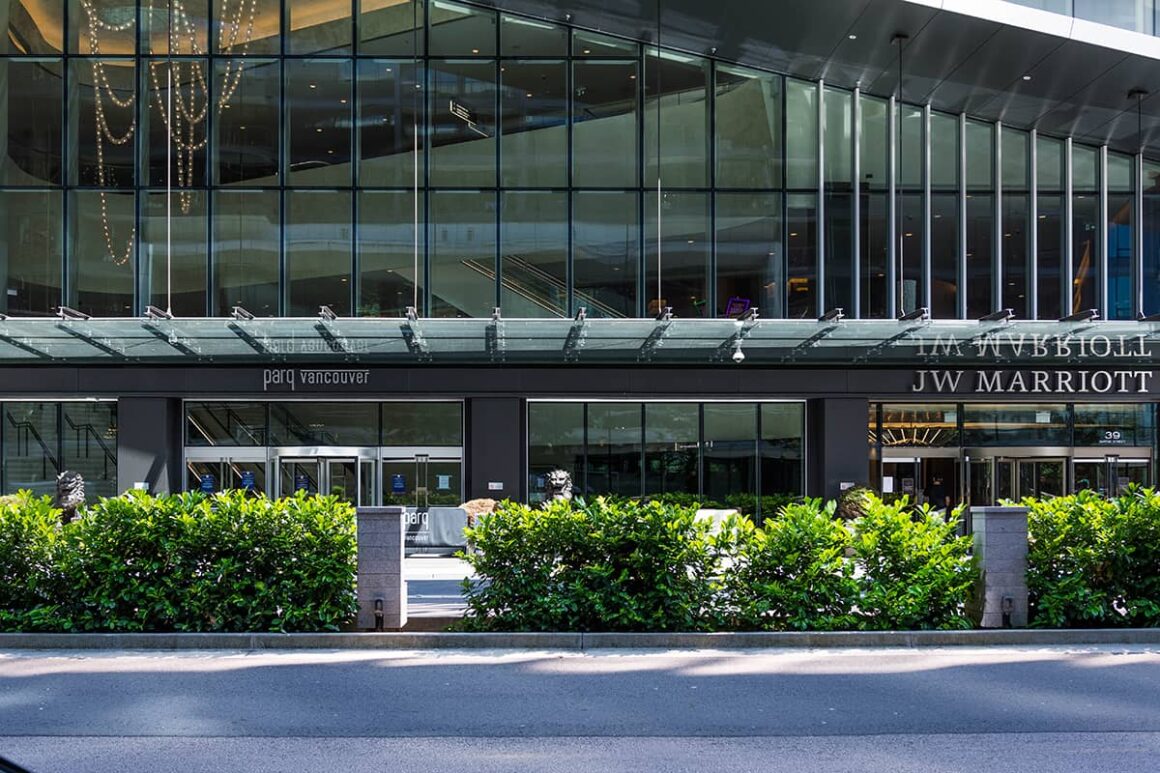 OPUS Hotel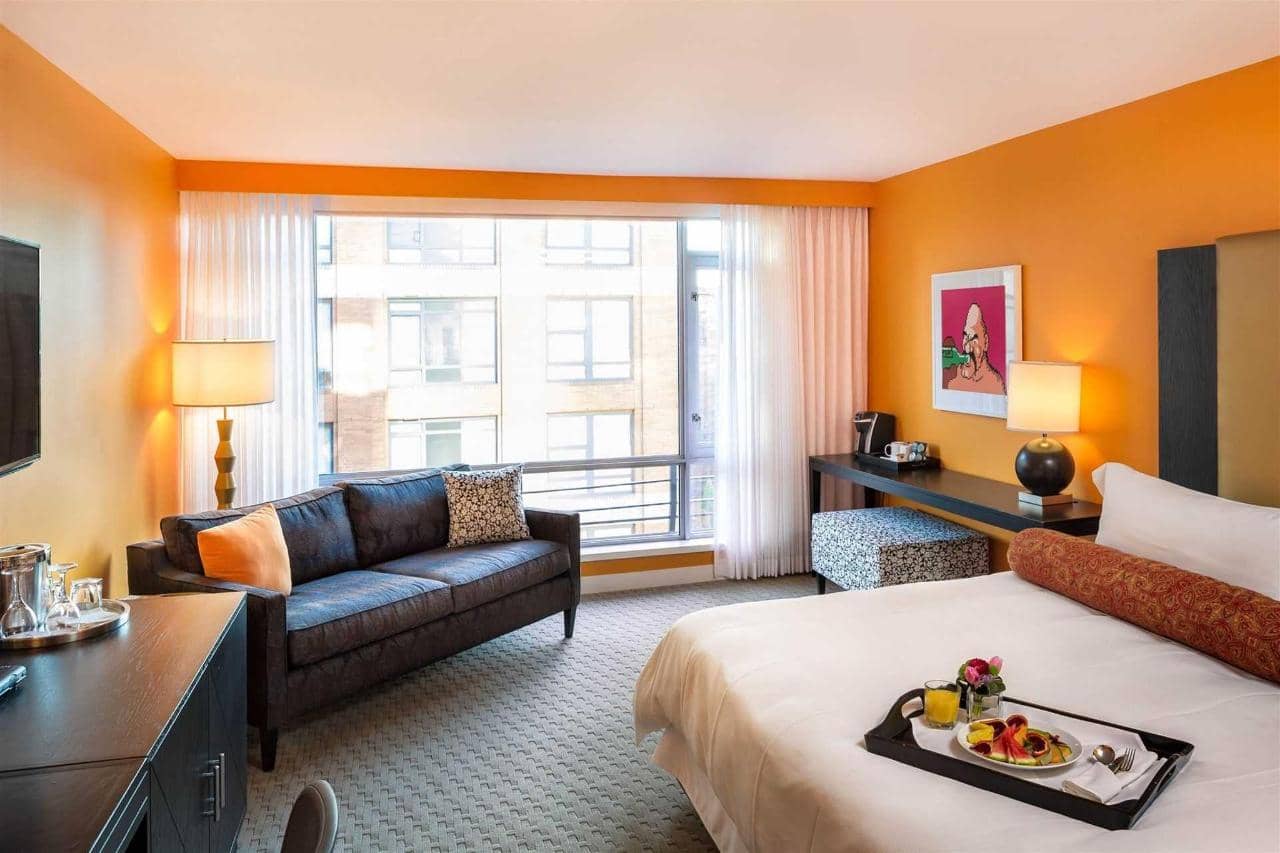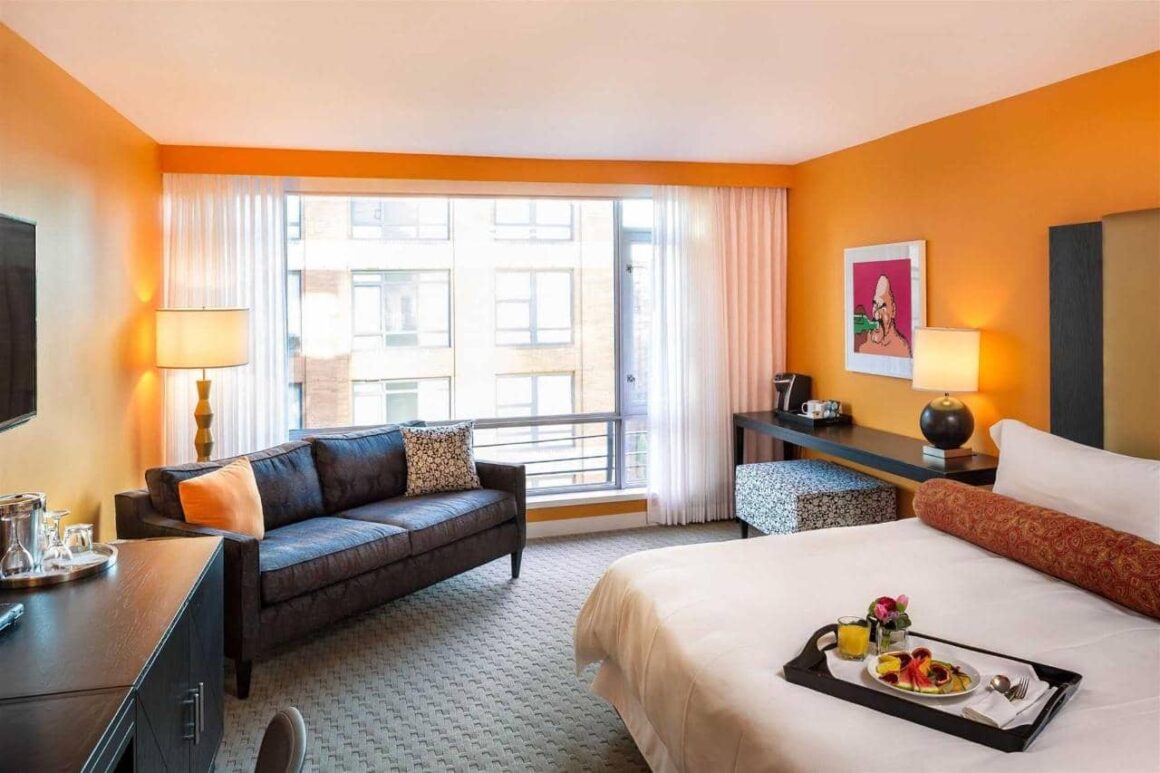 Located alongside the stunning False Creek waterfront, and right beside Yaletown's trendiest nightspots and eateries, the award-winning and acclaimed Opus Boutique Hotel is one of the most recommended places to stay for anyone, from the business traveler, to the holidaymaker. The service here is truly hospitable and par excellence.
Featuring well-appointed and spacious rooms that boast clean, contemporary design, step-out terraces, and attached spa bathrooms with heated floors, the extremely pet-friendly Opus Hotel is the perfect urban retreat to de-stress and indulge in some well-deserved R&R.
Each room also offers a TELUS Optik television, with over thirty HD channels, on-demand movies, and pay-per-view options, as well as a pre-loaded music and GPS featured iPad you can carry with you as you explore the town.
Tip: If you're traveling with kids, the hotel offers connecting rooms, so be sure to mention that while booking. They also promise to keep a sweet treat ready for your children when they arrive. How cute is that?
Address: 322 Davie St, Vancouver, BC V6B 5Z6, Canada
JW Marriot Parq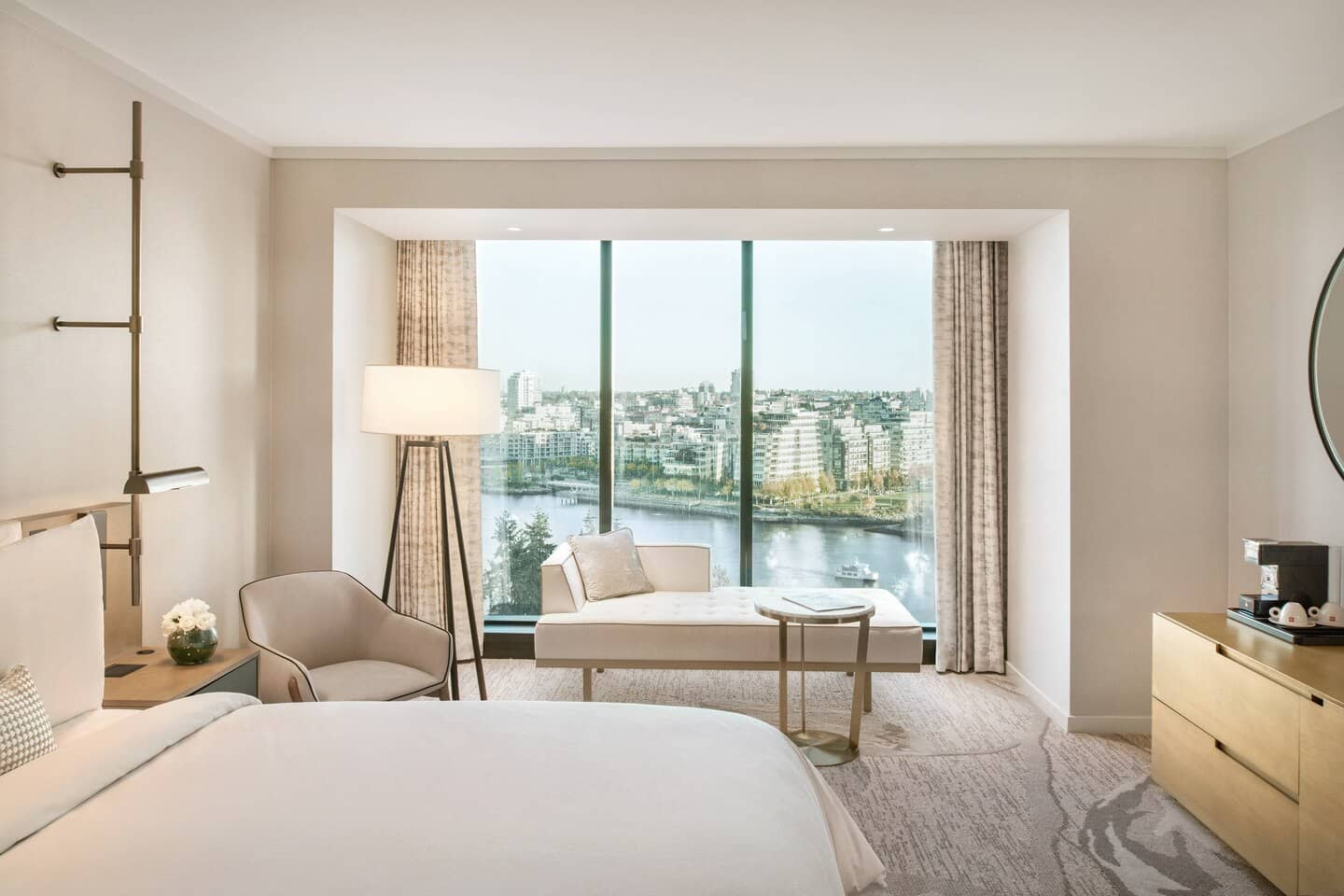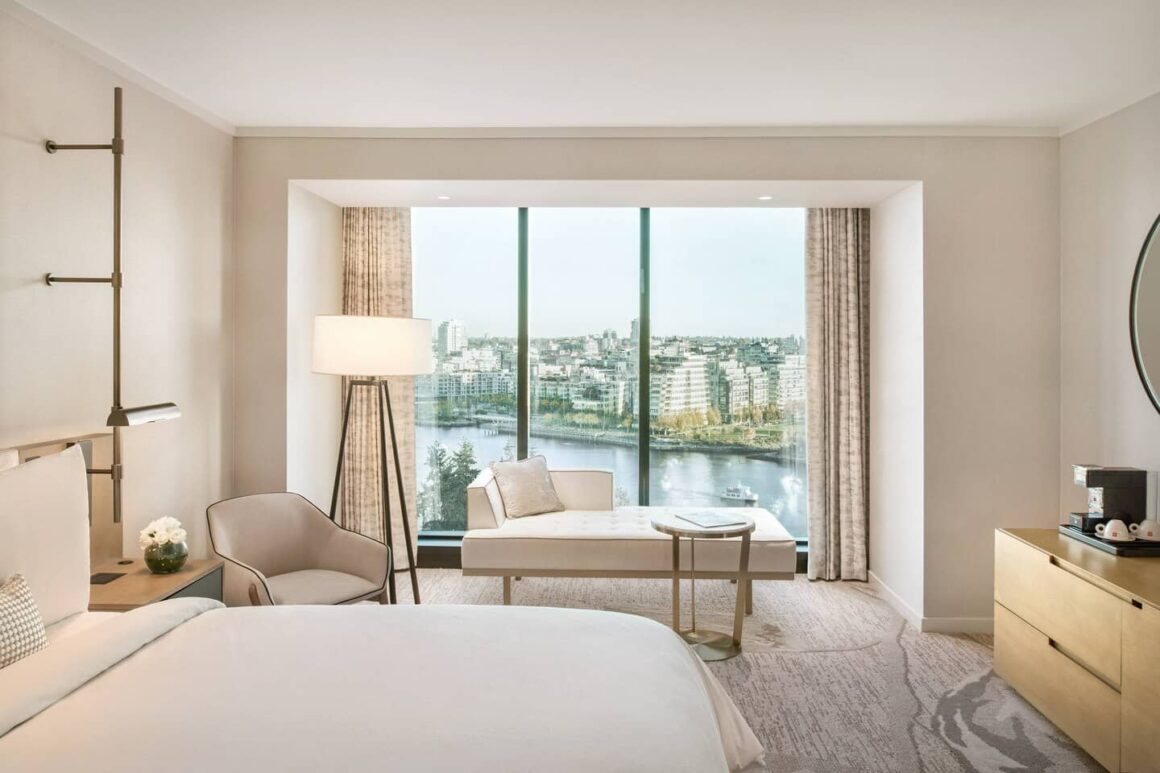 If you're looking for an indulgent weekend getaway, or a stress-free business trip, the luxurious JW Marriot Praq would be the ideal pick for both. This gorgeous hotel sits against a backdrop of the magnificent Western mountains, flanks Yaletown, and nestles right in the heart of downtown Vancouver. 
It even boasts its own 30,000 square foot rooftop park!
The JW Marriot offers guests superb service, luxurious accommodation, tranquil spa facilities, a 24-hour fitness centre, and eight top-of-the-line restaurants and lounges.
Choose from an array of Rooms, Suites and Villas with stunning water views of False Creek, that come stocked with residential-style amenities including illy espresso makers, lush Molten Brown bath products, and internet connected TVs.
Address: 39 Smithe St, Vancouver, BC V6B 0R3, Canada
Hotel Blu
Rounding off our list of great places to stay in and around Yaletown, is the stylish Hotel Blu that sits in the heart of downtown Vancouver. Eco-friendly and luxurious, this Four Diamond and AAA-Rated boutique hotel is the perfect choice for business and leisure seekers alike.
Aside from impeccable service, Hotel Blu offers guests lush comfort and a relaxing stay in a variety of accommodation options. Their deluxe rooms, suites and exclusive two-story New York style lofts boast elegant furnishings that are eco-friendly and stocked with tasteful amenities. Rooms also provide complimentary Wi-Fi, Roxy Concierge Services, free access to the hotel's Press Reader App, and 55" 4K Smart TVs.
Hotel Blu also offers three excellent dining facilities to all guests, which include daily buffet breakfasts, traditional and modern Japanese cuisine, as well as an oyster bar and shellfish market.
Tip: Check out Hotel Blu's website for exciting package deals which run year-round.
Address: 177 Robson St, Vancouver, BC V6B 0N3, Canada
If hotel stays are not your thing, and you're looking for a more relaxed and 'homey' place to stay when visiting Yaletown, there is always the option of snagging some unique and comfy rooms, apartments, and houses via rentals
Yaletown, with all its trendy and upbeat glory is one of the things that makes Vancouver so special. We're glad we got to show it off a little with our listings of the super cool places you can visit while you're there. So, go out there and have a great time, and make some wonderful memories.
When you're ready for your next foray into exploring Vancouver, why not visit Gastown and enjoy some fun sights and cool spots?
---
This article contains links that may pay us a small commission if you choose to use our links, but at no extra cost to you. All funds will be used to support our team and to create more content for you.