English Bay Beach (also known as First Beach) is one the most popular beaches in Vancouver, BC. Because it is centrally located in Downtown Vancouver's West End neighourhood, it is a very popular site for locals and tourists alike and lots of fun can be had here.
Located at the edge of Denman Street, English Bay Beach is closeby to a lot of restaurants and bars. It is also where Vancouver is hosts some of the biggest events in the city like the annual Polar Bear Swim and Celebration of Light fireworks festival during the summer.
Things to See & Do At English Bay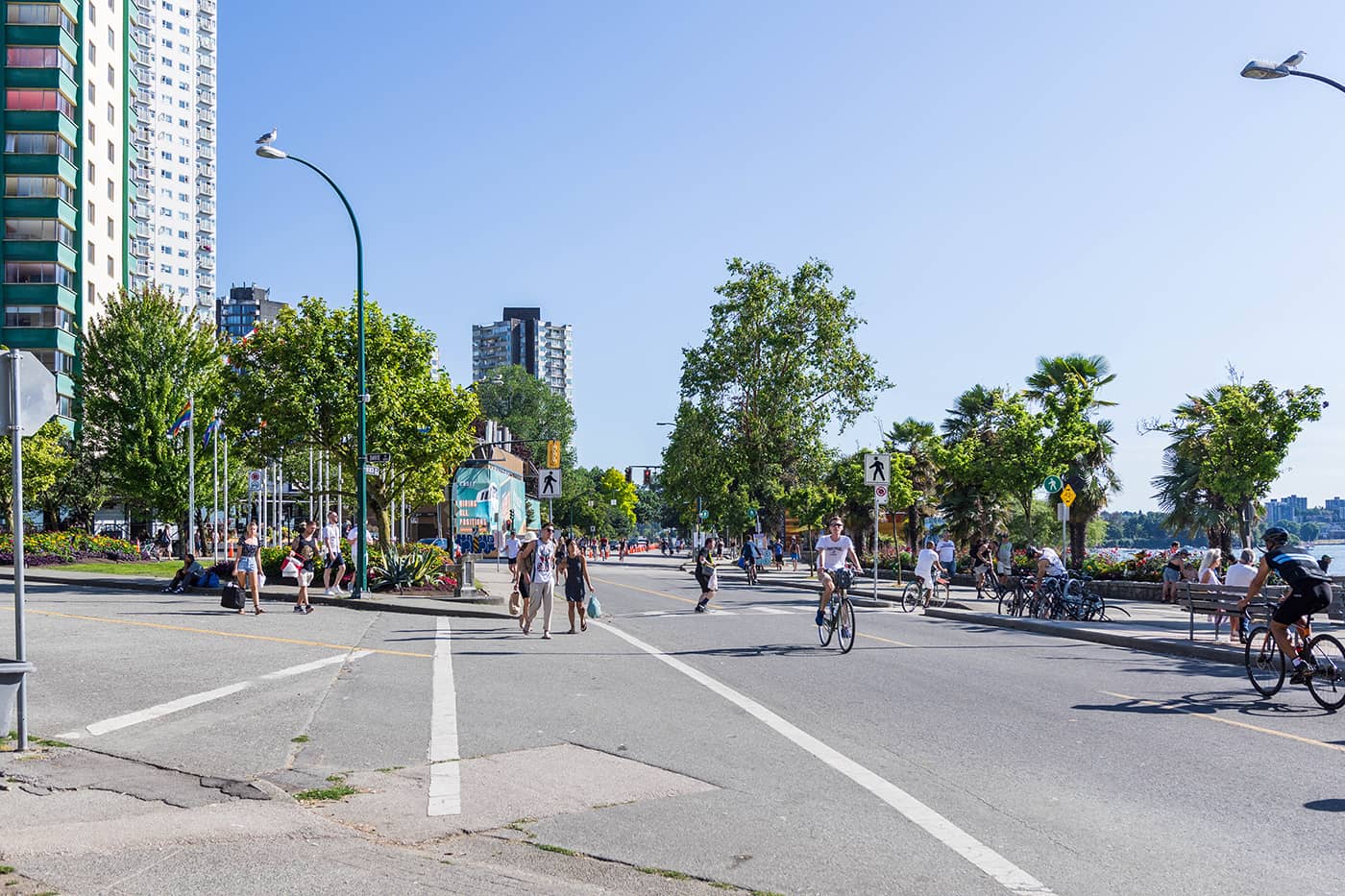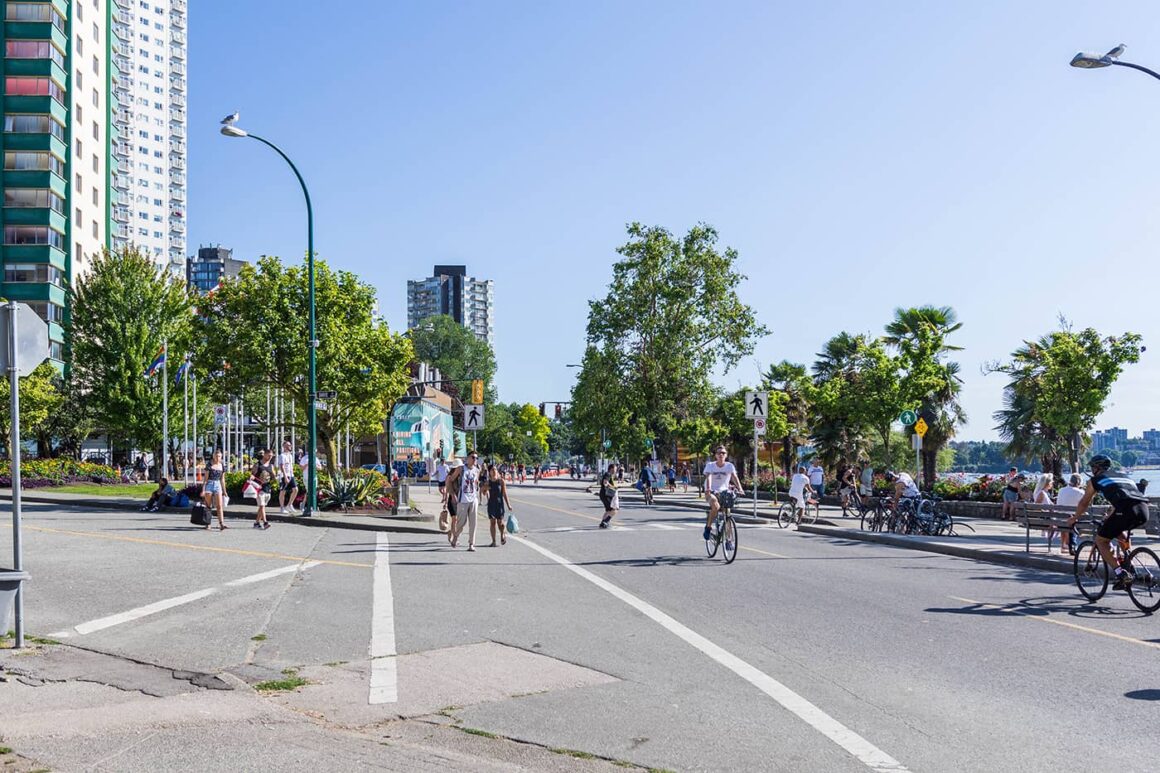 Primarily a summertime attraction, English Bay Beach is also popular for swimming, boating and picnics in the spring and fall. There are many different activities that can be enjoyed here. Some of them include: sunbathing, strolling on the pier, volleyball, biking and hiking trails.
Because it is connected to the Stanley Park Seawall trail, you'll find a TON of people biking, walking and rollerblading on the pathway. It's common for people to end off their seawall journey at English Bay.
Take A Photo With The A-maze-ing Laughter statues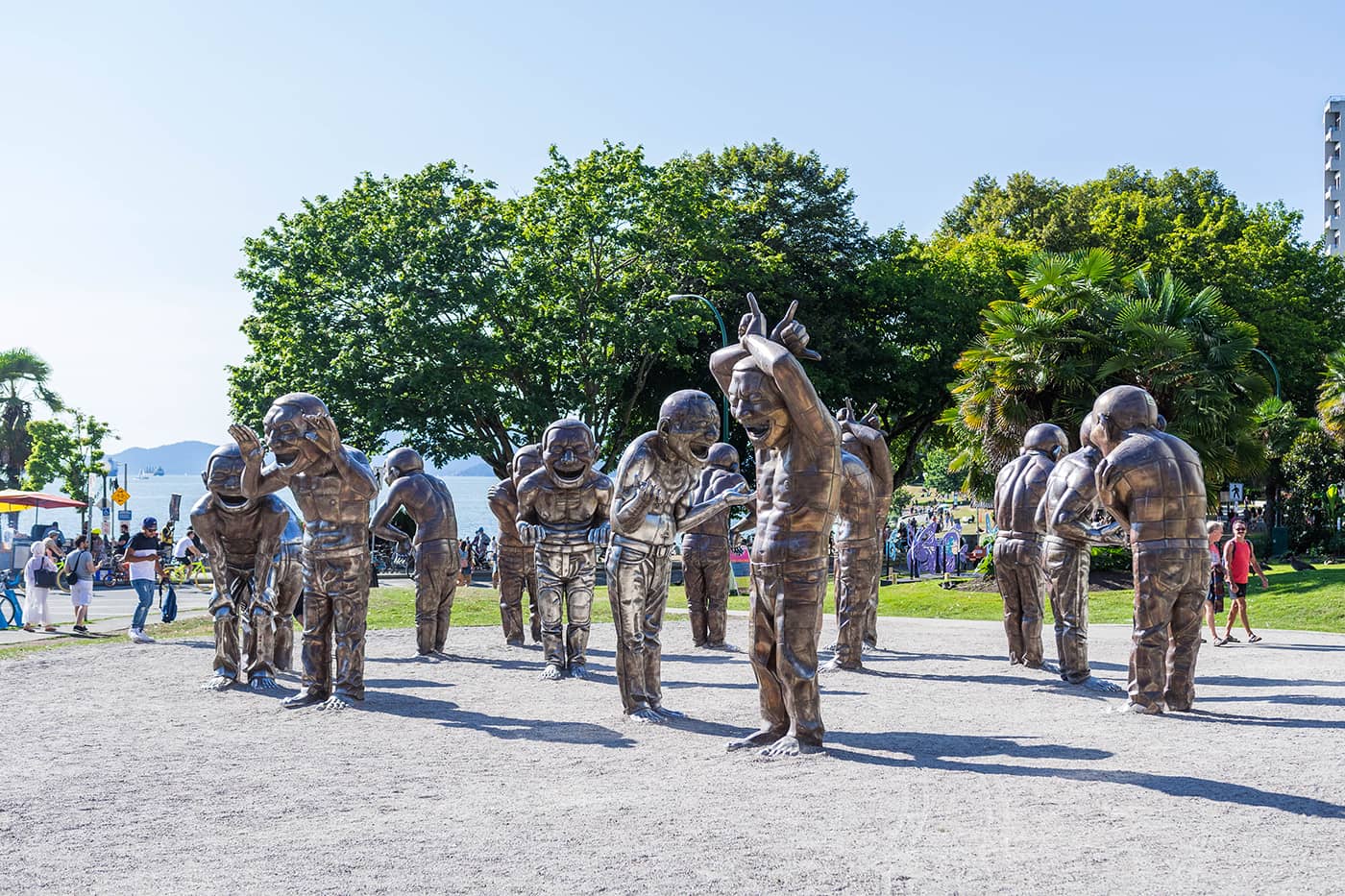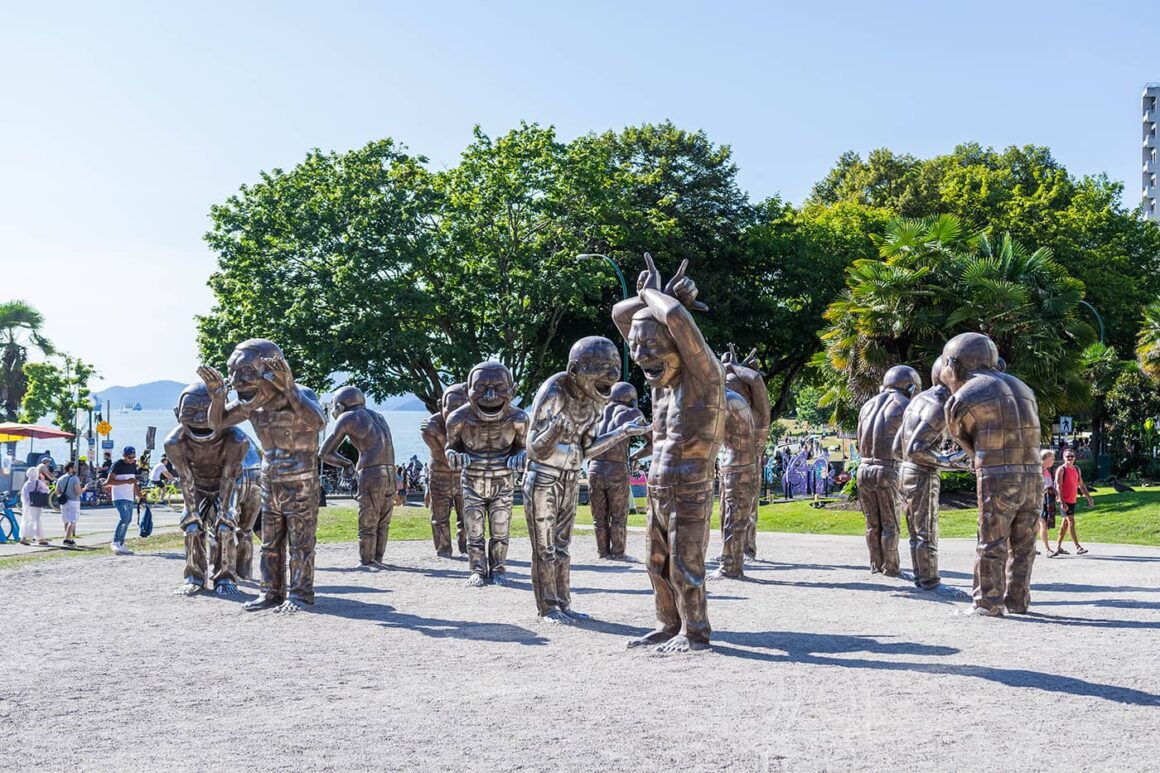 At the heart of English Bay, you'll find the A-maze-ing Laughter statues.
Yu Minjin's enormous bronze laughing statue complex is no stranger to the locals, but chances are you may be missing out on this striking public art if you're too busy caught up in other famous attractions!
Vancouver has no shortage of jaw-dropping public arts, but Yu Minjin's A-maze-ing Laughter by West End's English Bay should be the first name to be called.
14 giant shirtless laughing men stand bare feet in different poses. And while they may stir a slightly spooky feeling to some, kids have a whale of time climbing all over these three-meter statues or clinging on one side of the arms.
And for adults, A-maze-ing Laughter becomes an unrivaled chance to take snapshots, imitate funny poses, and even turn it into a brilliant wedding photoshoot backdrop!
Address: Morton Park, 1800 Morton Ave, Vancouver.
Play Volleyball
Down the beach you'll find an area for 2 sand volleyball courts. You have the option of bringing your own volleyball net or borrow one from the lifeguard (by depositing your ID or credit card). These courts are:
first come first serve
have no time limit
cannot be reserved (unless it is for a tournament/league)
must bring your own volleyball
Where To Eat At English Bay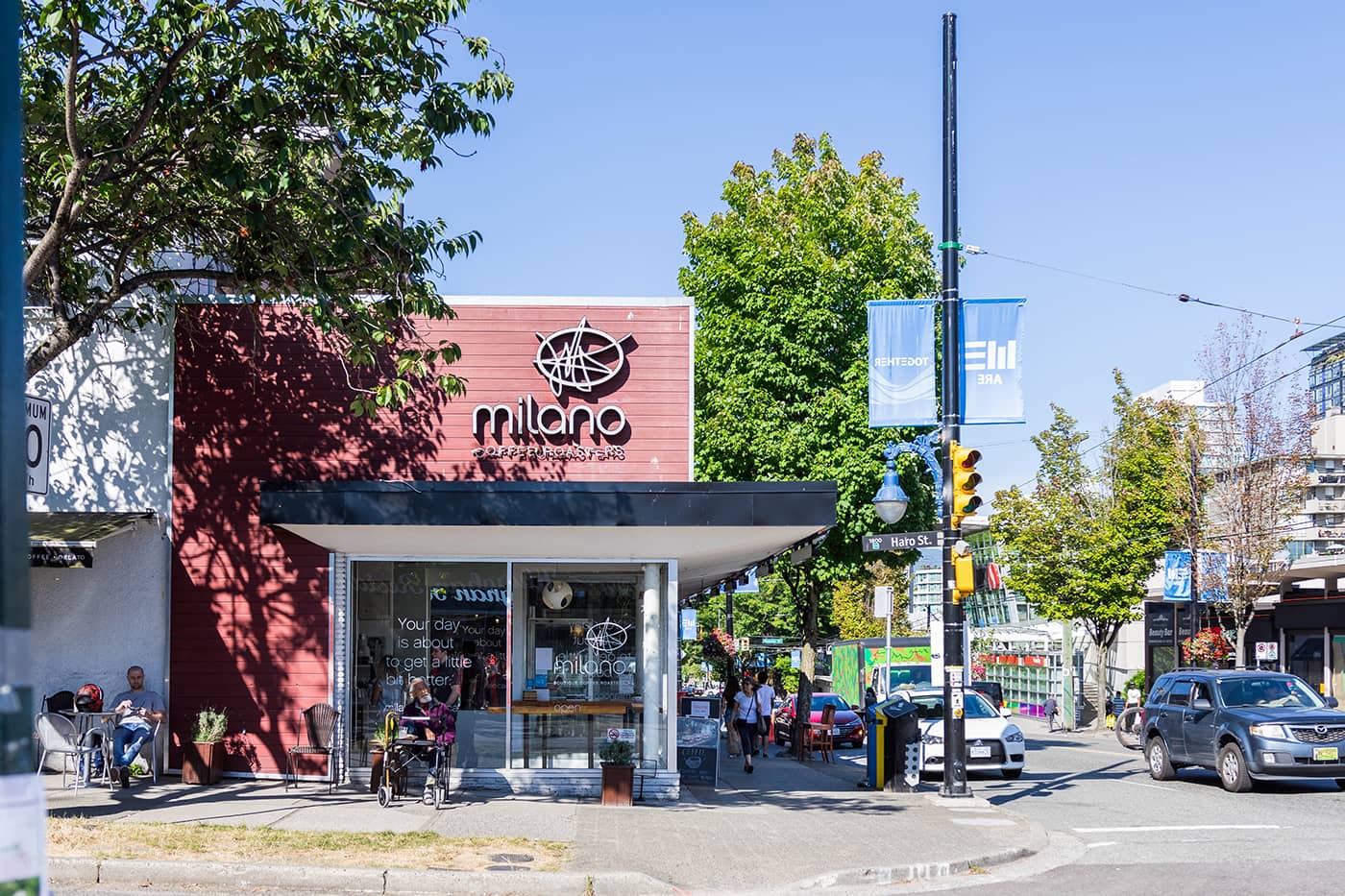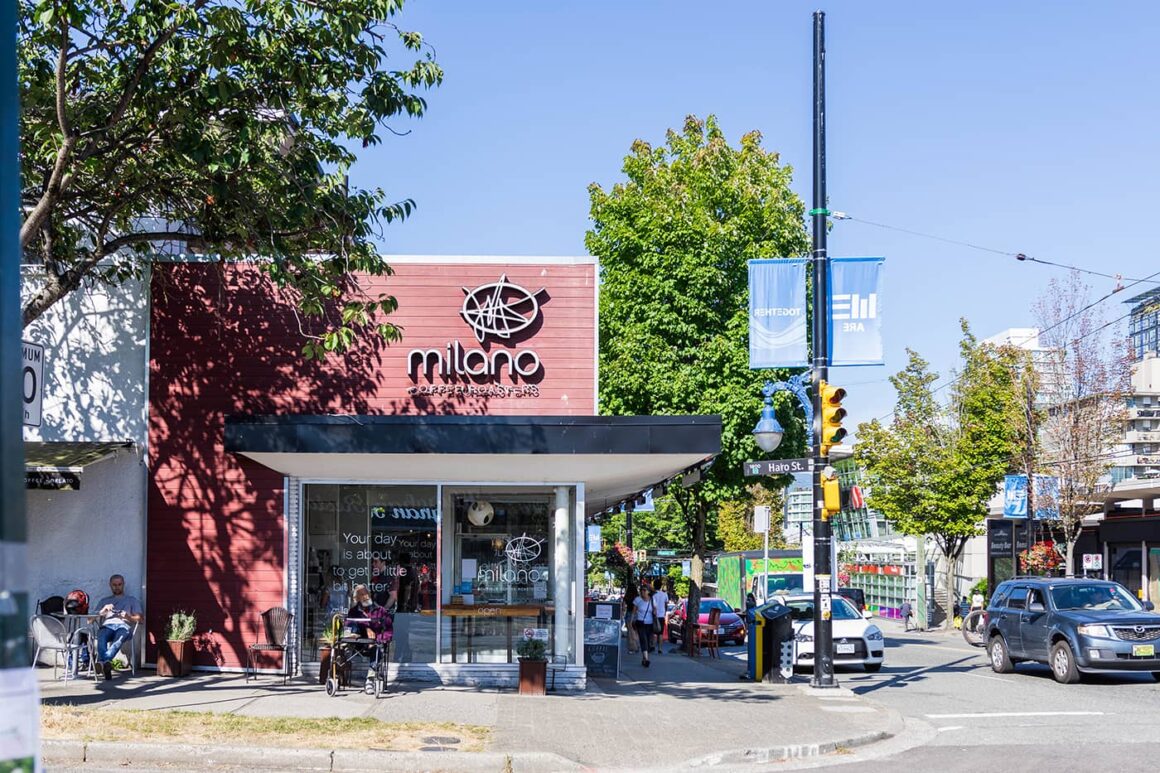 English bay offers many different bars and restaurants along Denman Street and Davie Street so visitors never have to go hungry while they're there. So whether it be Korean food, bar food, Japanese ramen, or a casual bite – it's around.
Kintaro Ramen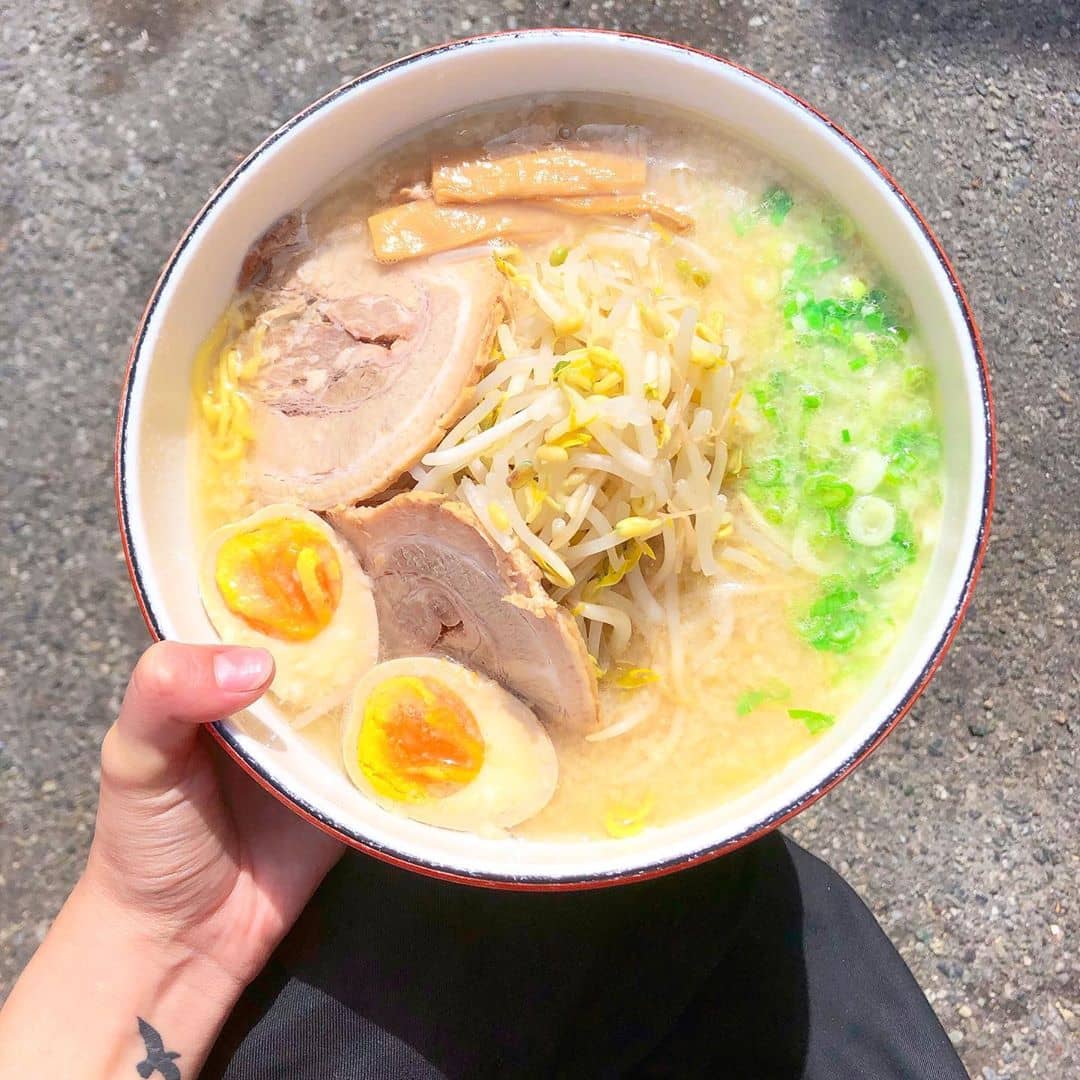 No fuss, no frills. Just ramen! Kintaro is that well-known, old-school spot that everyone loves if they want to be transported to Japan. They made it to our Best Ramen List, and for good reason. Their portions are generous, their ingredients are fresh, and slurping satisfaction is the name of the game.
Dive straight into a hearty bowl of their signature Miso Ramen, and you will not be sorry. The Shoyu is another hit, steeped in a delicious pork-bone broth that is divine! Get a side of barbecue pork, gyoza, or kimchi to round off your meal, and soak up each flavorful item.
What to order: Miso Ramen, Shoyu, barbecue pork, gyoza, kimchi
Address: 788 Denman St, Vancouver, BC V6G 1C9
Kingyo Izakaya
An izakaya is a type of informal Japanese bar that serves alcoholic drinks and snacks. Similar to Tapas bars and British pubs, they are the perfect spot for an after-work drink, or a light early dinner. Kingyo keeps to tradition by offering fantastic Japanese small plates, and also Bento boxes that are packed with flavorful delights which really hit the spot.
For starters get the deep fried corn, or opt for a fresh sashimi salad. The Sockeye Salmon Carpaccio is another hot must-try item on the menu, and anything off their sushi section is just delish! For your main, go for the Kani Meshi rice bowl, which is packed with snow crab meat, ikura, egg, and homemade crab butter, and served in a sizzling stone bowl!
P.S. if you're looking to impress, the Stone-Grilled Kobe Beef is marvelous
What to order: deep fried corn, sashimi salad, Sockeye Salmon Carpaccio, sushi, Kani Meshi rice bowl, Stone-Grilled Kobe Beef
Address: 871 Denman St, Vancouver, BC V6G 2L9
Website | Instagram | Facebook
Papi's Seafood and Oyster Bar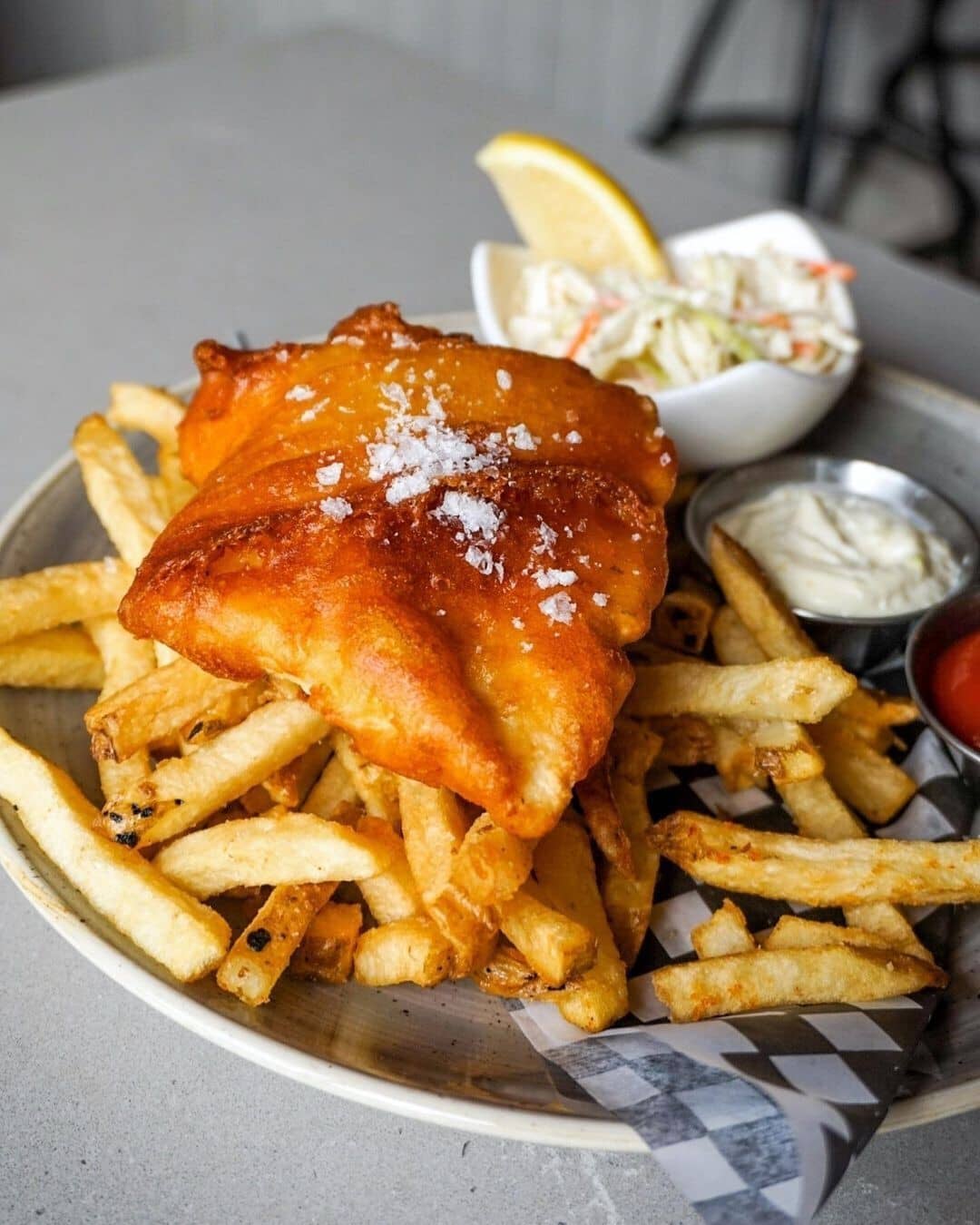 Set in the heart of West End, Papi's is a seafood-focused casual restaurant that offers a great atmosphere, beautiful patio views overlooking English Bay beach, fantastic service, and amazing food. If you're looking for a perfect outdoor brunch or lunch experience, this is it!
Shucked with love, and served with lemon, horseradish, and mignonette, the oysters here cannot be missed. The Rockfish Croquettes make a perfect appi, and the calamari is delish too. Dig into a flavorful Thai-style Seafood Curry, or go classic with some Fish & Chips, or Mussels & Chips. Did you say 'Tacos?" – They've got those too!
What to order: oysters, Rockfish Croquettes, calamari, Thai-style Seafood Curry, Fish & Chips, Mussels & Chips, Tacos
Address: 1193 Denman St, Vancouver, BC V6G 2N1
Website | Instagram | Facebook
Ukrainian Village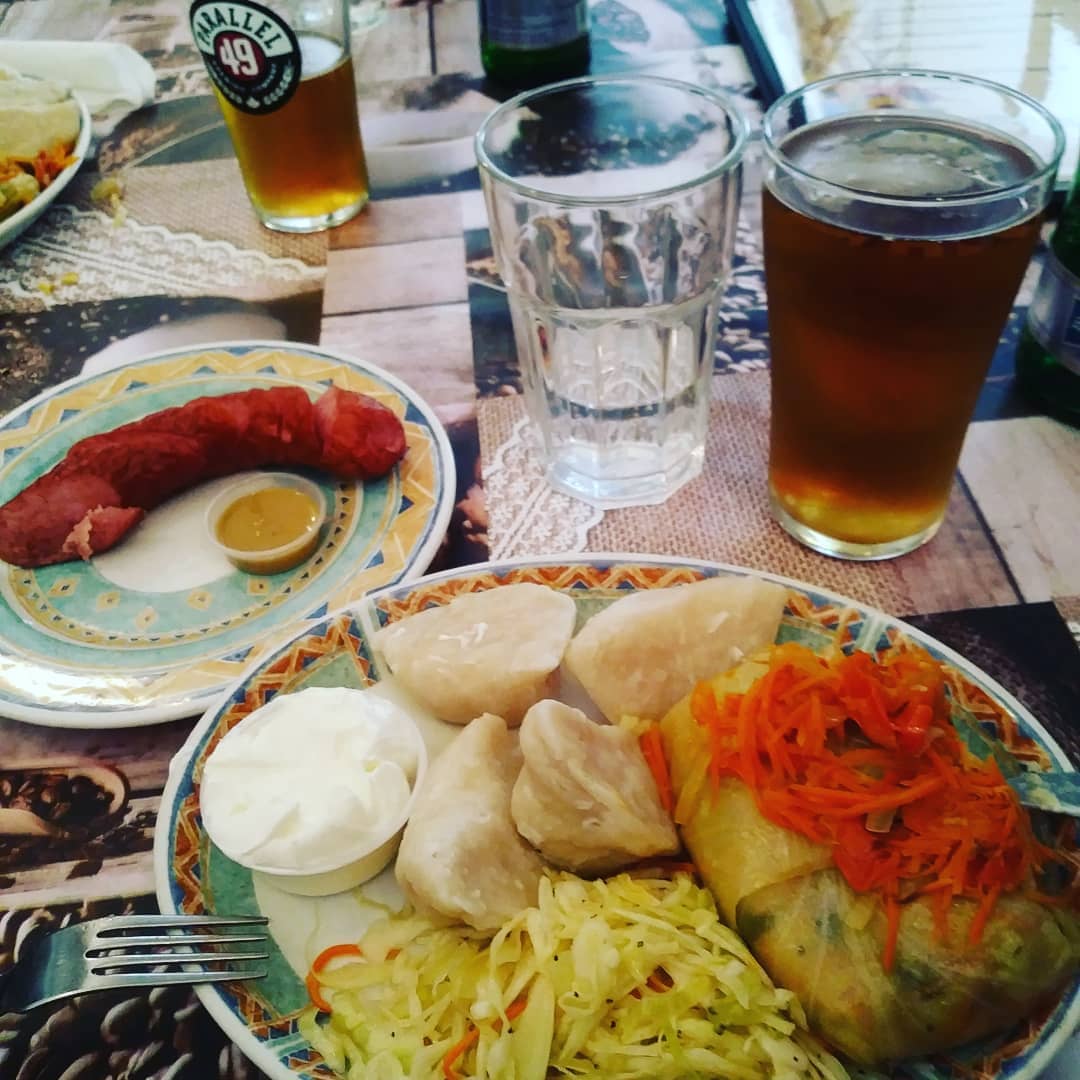 Step back in time at the Ukranian Cultural Village in the West End. This lively and happening spot is more than just an eatery. There is an open-air museum steeped in cultural history, and worth spending some time exploring. After that, stop for a bite of great homestyle Ukranian cuisine, and enjoy the folksy atmosphere of this beautiful restaurant.
Try some succulent lamb shank, oven-roasted with red wine sauce, a hearty Meatloaf, or dig into an authentic Kiev Cutlet, deep fried to perfection. If not, then go for their signature Cabbage Rolls, or share a platter of their Ukranian Dinner. For dessert, brownies with ice-cream!
What to order: lamb shank, Meatloaf, Kiev Cutlet, Cabbage Rolls, Ukranian Dinner, brownies with ice-cream
Address: 815 Denman St, Vancouver, BC V6G 2L7
D'oro Gelato e Caffe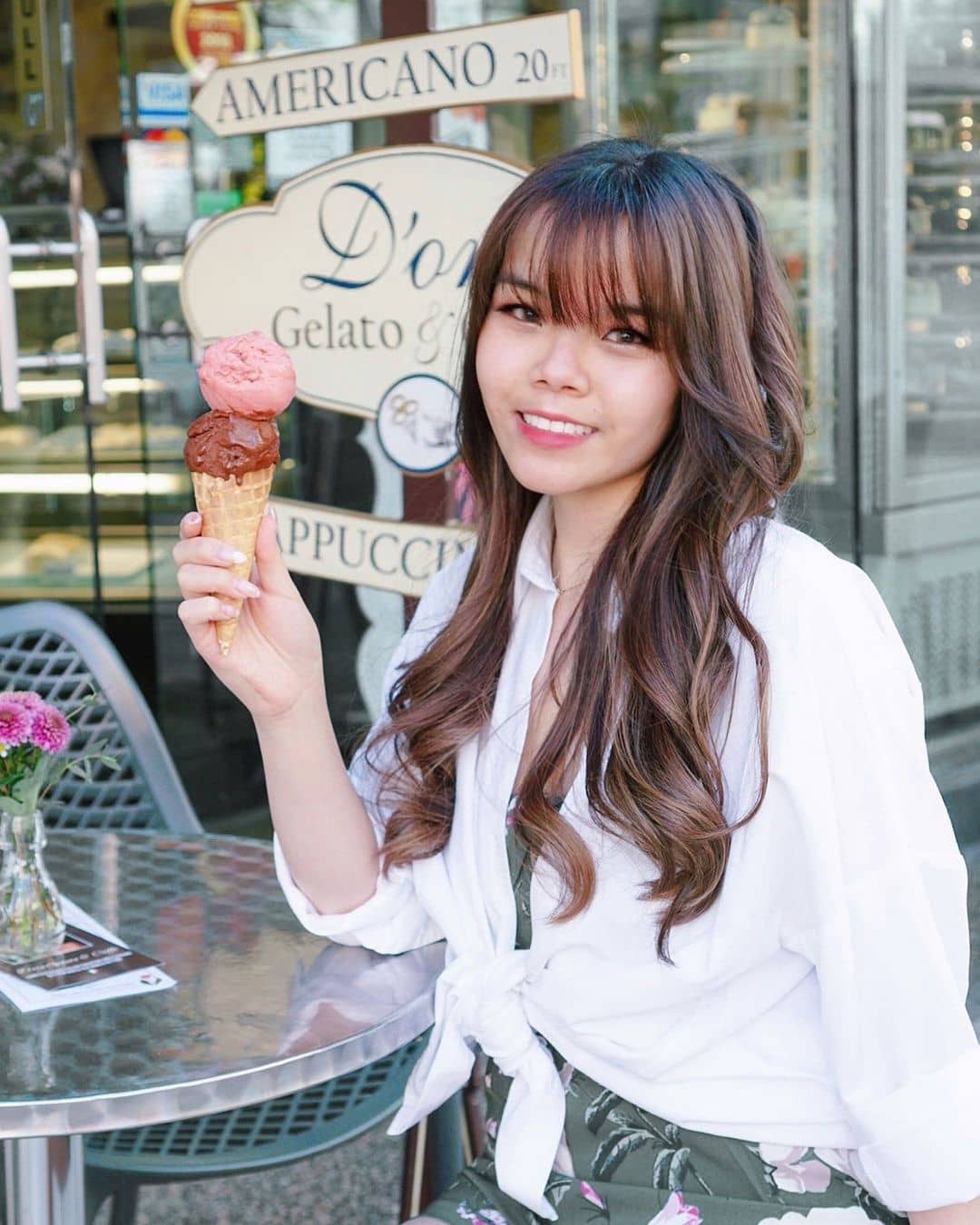 Home to the ultimate gelato experience since 2000, D'oro Gelato e Caffe is home to the finest made on-site gelato ice cream in Vancouver. A true "Gelateria Artigianale," they produce fresh gelato in small batches daily, great coffee and hearty snacks. Using the freshest and highest quality ingredients and following original Sicilian recipes, this cafe is known for its authenticity and top-notch quality.
Try their delightful gelato offered in a range of seasonal flavors, or the melt-in-your mouth sorbets that will blow your mind. If you're hungry, you can also opt for some soups, salads, and paninis, or indulge your sweet tooth more with their scrumptious Italian pastries.
What to order: gelato, sorbets, soups, salads, paninis, Italian pastries
Address: 1094 Denman St, Vancouver, BC V6G 2M8
Website | Instagram | Facebook
Café Portrait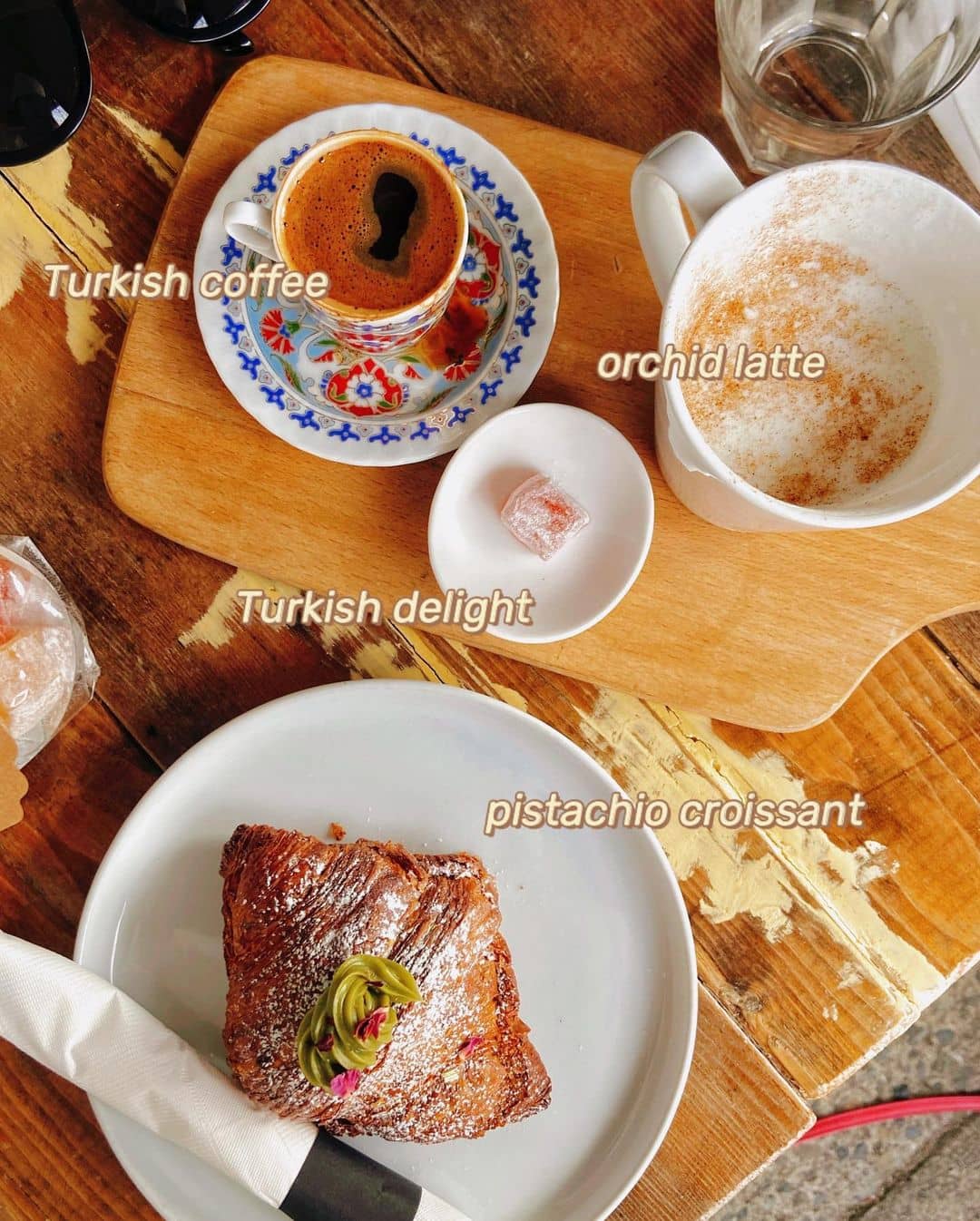 Art with a side of coffee—what could be better? Cafe Portrait is a dream come true for art lovers, and those looking for a chic and vibrant spot to hang out. Just try their traditional Turkish coffee brewed over hot sand! A tradition going back 100's of years, they promise you will leave with a grin and a conversation starter about the history of coffee!
Their breakfast options cover all your weekend recovery, and morning energy boost needs! Favourites include Shakshuka served with hearty bread to dip, stuffed pastries, fried egg skillet with spiced beef sausage, and more! Something to eat and drink for every mood, and the art space to leave you inspired.
What to order: Shakshuka, stuffed pastries, fried egg skillet with spiced beef sausage
Address: 1120 Denman St, Vancouver, BC V6G 1T2
Website | Instagram | Facebook
The Three Brits Public House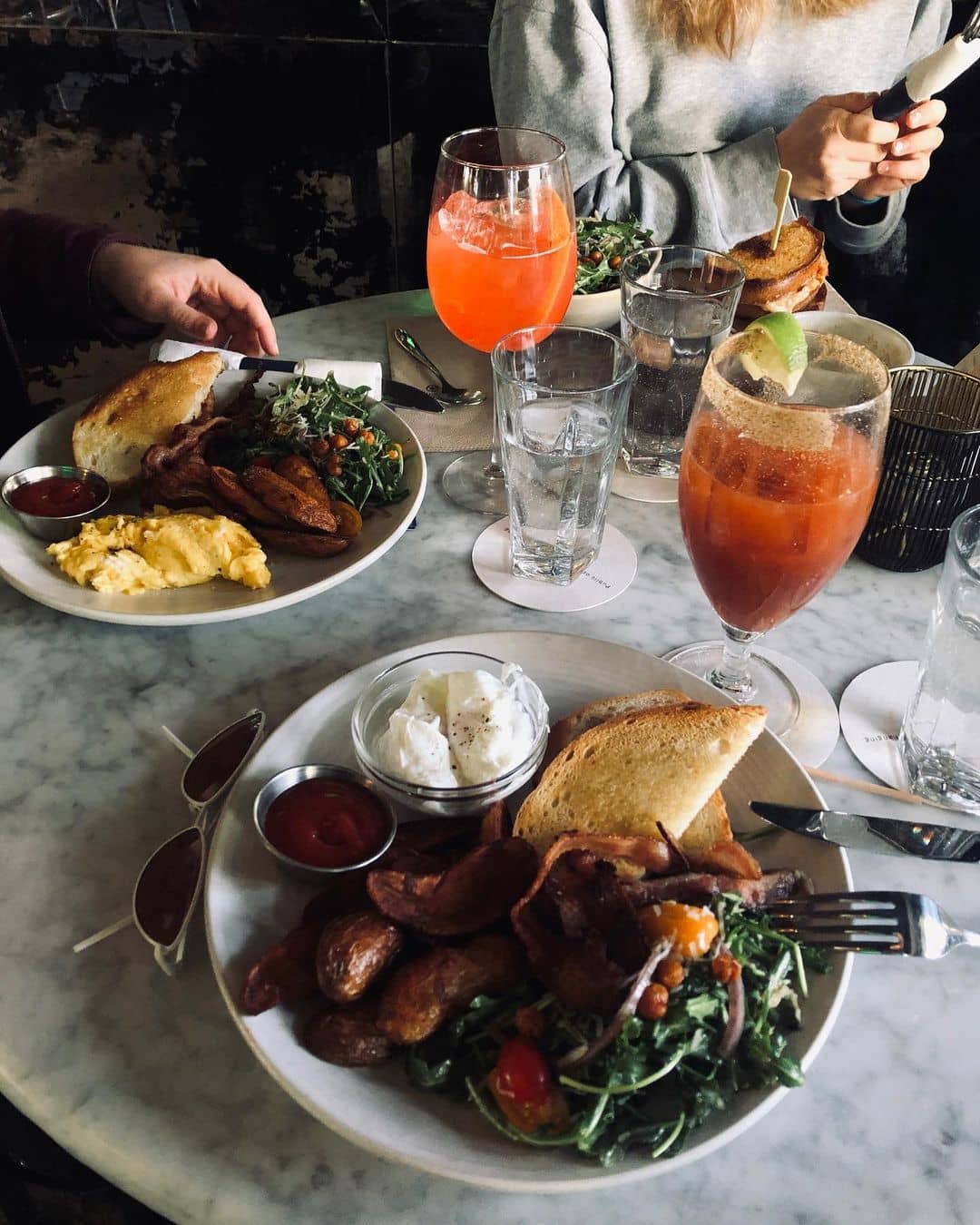 For more than a 100 years, The English bay has paid host to a delightful beachfront hangout called the Three Brits. With great comfort food, beer on can and tap, an amazing view of the harbour at sunset, and the warmest staff, the Three Brits is a must visit for everyone.
You cannot go to any eatery that has "Brit" in its name and not try their Fish and Chips. Their dirty fries, chicken bites and mozzarella sticks are a great go-to option to pair with your drinks. A reasonably priced and extensive wine list is one of the reasons the Three Brits is never empty, and you will always find this "Public House" as they call themselves, bustling with customers.
Tip: If it's your first visit, try and go just before sunset to get a truly breathtaking vision as the sun dances on the waterfront.
What to order: Fish and Chips, dirty fries, chicken bites, mozzarella sticks
Address: 1780 Davie St, Vancouver, BC V6G 1W2
Website | Instagram | Facebook
Arike Restaurant & Cocktail Bar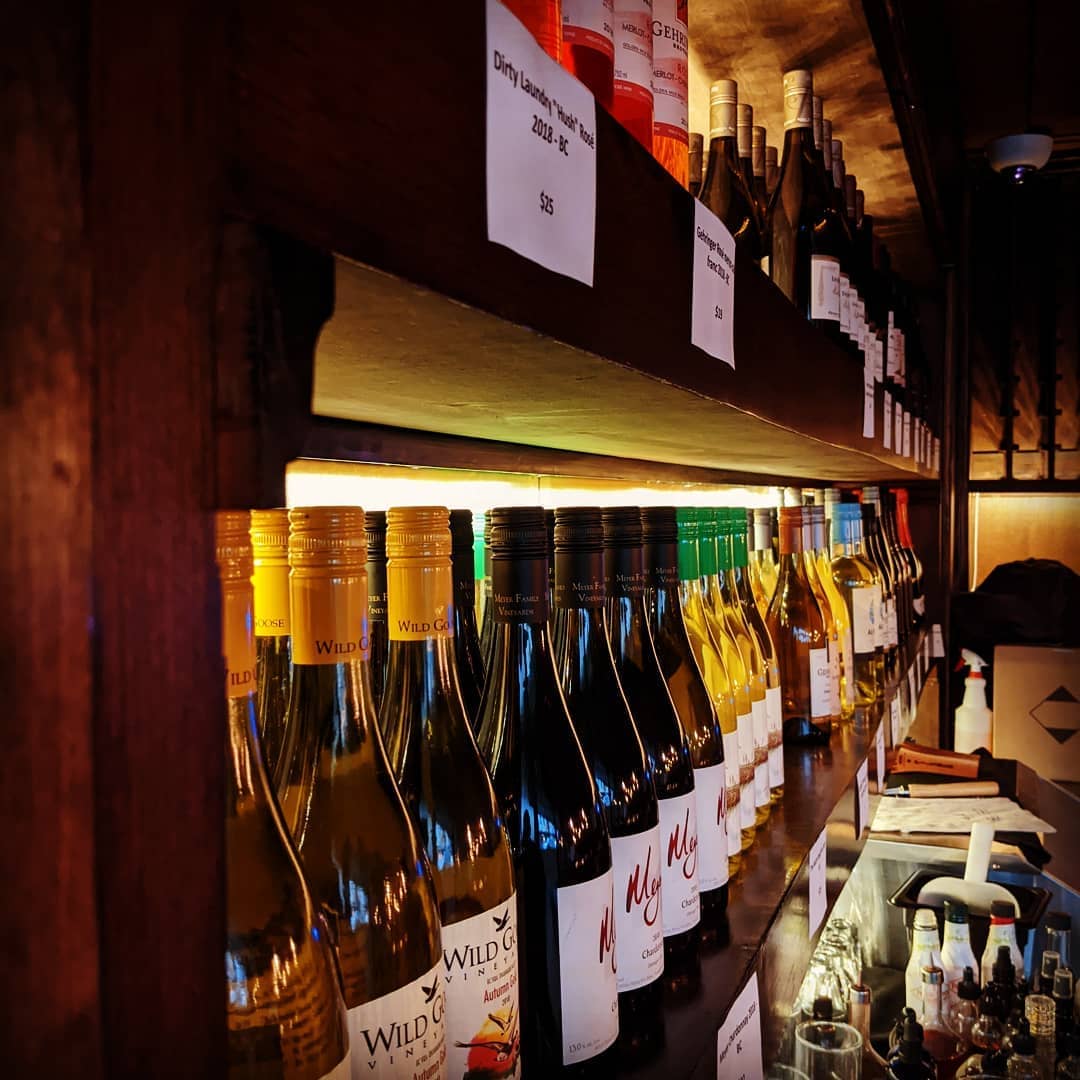 A West African inspired restaurant that infuses local Pacific Northwest products with spices, herbs and flavor combinations found in Nigeria. This cocktail bar easily holds its own with any other hipster bar in town. Their combos and unique concoctions are not just explosive, but also enhance the food on the menu.
A big favourite is the jollof rice that is served with really tender suya beef skewers and packs quite a bit of heat. The cured pork belly and pulled oxtail flatbread is a speciality that has a beautiful thin crust and balanced by creamy puffs of soft cheese and mild cherry tomatoes. The home-baked pies are authentically Nigerian, served with Mango chutney and harissa; a must-try.
What to order: jollof rice, cured pork belly and pulled oxtail flatbread
Address: 1725 Davie St, Vancouver, BC V6G 1W5
Website | Instagram | Facebook
Craft Beer Market English Bay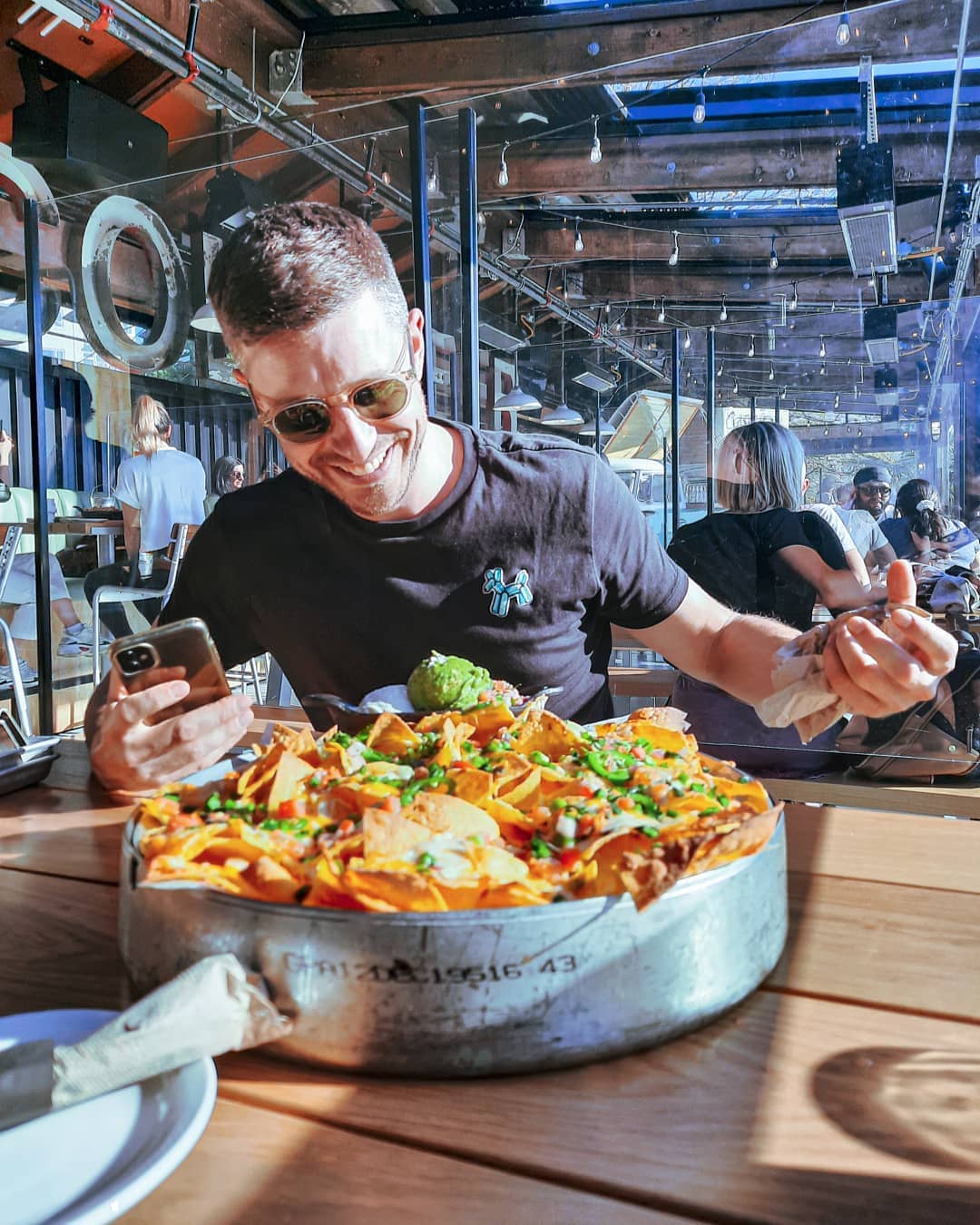 Overlooking the English Bay and offering breathtaking views, the Craft Beer Market is probably one of the best spots to enjoy a relaxing drink. Whether you pop by for Happy Hour, some pre-dinner cocktails, or to spend a while over good drinks and good food, you won't regret your decision.
The drinks menu here includes everything from rotating taps, lagers, ales, coolers, wines, and cocktails. Enjoy a delicious Blackberry Mojito, or a Passion Fruit Paloma. If you've had a rough day, and need a shot, go for it. They promise they won't judge. If you're hungry, there's fried pickles, sliders, and they make a mean Cheddar Bacon Burger too. Want more? Get the Baja Fish Taco.
What to order: Blackberry Mojito, Passion Fruit Paloma, Cheddar Bacon Burger, Baja Fish Taco
Address: 1795 Beach Avenue, Vancouver BC, V6G 1Y9
How's the beach & facilities?
The sand on the beach is mostly dark grey sand, with some white sand as well. The sand can get very hot in the summertime so it may be a good idea if you visit to bring water shoes or flip-flops. A water station and shower is present infront of the public washroom so you can spray yourself off any sand that gets stuck on your feet and body with ease.
Below are all the facilities available at English Bay:
Concession
Public washrooms
Beach umbrella and chair rentals
Kayak rentals and storage
Lifeguards (late May to early September)
Mobi-Mat accessible beach pathway
Two water wheelchairs (two attendants needed to operate, available Victoria Day to Labour Day)
Swimming raft with large slide
Two sand volleyball courts
Can you swim in English Bay?
Yes, you can swim in English Bay but best during July – September. During the rest of the year, the water is quite cold. Lifeguards are present in May – September as it is peak season on the beach.
Is English Bay Beach Safe?
Yes, English Bay beach is very safe! However, people should always use their discretion when going to any unfamiliar place alone – especially during the night time hours. Always take precautions for yourself and your own safety.
When Does English Bay Beach Close?
English bay beach closes for the season sometime in october every year and it reopens again in may (usually).
Are dogs allowed at English Bay?
Yes, dogs are allowed at English Bay but must be on leash at all times. There is an off-leash area under the bridge.
Where can I park near English Bay?
While there is no designated parking lot at English Bay, there is meter parking along Davie Street and Denman Street.
Where to stay in Downtown Vancouver?
What People Say About English Bay:
Sensational ocean views and a popular place for international students to hangout. Beautiful place for lying on grass to have a sunbath, a walk with loved one and a refreshment from a stressful day.

YMQ Lam
Makes for a great place to hangout! Lots of places to sit or walk around. Gorgeous views and ocean breeze.

Lynne Lien
Amazing place to spend some good time. I can sit over there for hours, it always gives me lots of satisfaction. Love this place and I will highly recommend this place to others.

Samjot Kaur
Check out other attractions and exciting things to do in Vancouver:
This article includes affiliate links where we may get a small commission if you use our link. No extra cost is added on and all funds will be used to support our team and content.
The following two tabs change content below.
Noms Magazine
Noms Magazine is a food lifestyle publication based in Vancouver. Our goal is to help you easily find the best food and things to do in the city!
Latest posts by Noms Magazine (see all)