The heart of downtown is about to be infused with the irresistible aromas of fresh croissants and gourmet pastries. Beaucoup Bakery is opening its second location at the historic St. Regis Hotel this week!
Who is Beaucoup Bakery?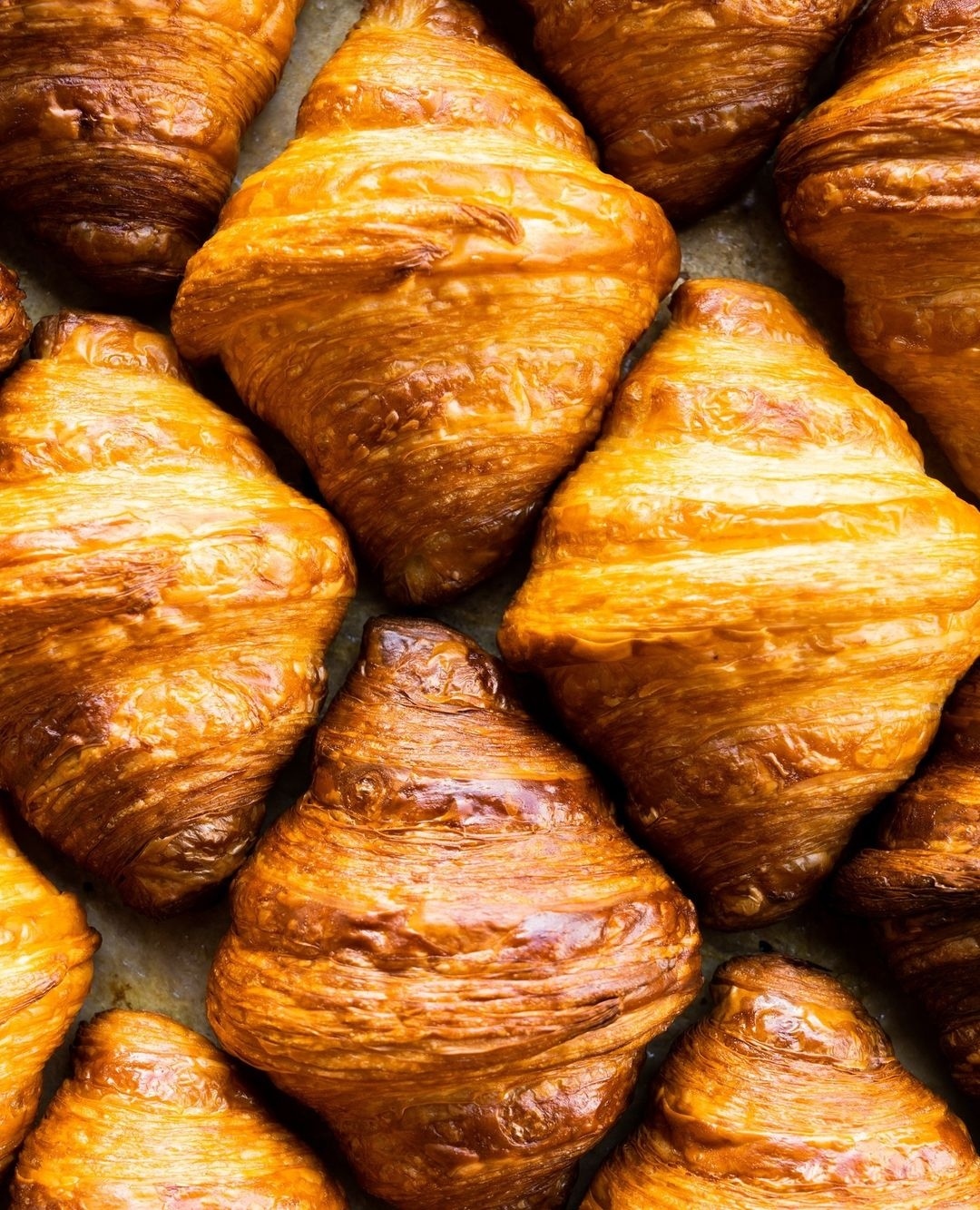 Established in 2012, Beaucoup Bakery & Café has won the hearts of Vancouverites with its charming Parisian-inspired ambiance and decadent baked delights. It has become a beloved spot, celebrated for its exceptional pastries that are crafted with care, down to the smallest detail.
In 2017, sibling duo Betty and Jacky Hung took over ownership of Beaucoup Bakery from its founder, Jackie Kai Ellis.
Betty started her journey with Beaucoup as an intern and steadily ascended the ranks to become the head pastry chef. She was awarded a scholarship by Beaucoup Bakery to train at the prestigious École Gastronomique Bellouet Conseil in Paris.
Jacky spent his study breaks as a barista at Beaucoup, growing fond of interacting with customers and nurturing his passion for coffee. Both Betty and Jacky are dedicated to maintaining the bakery's reputation for exceptional quality and care.
Now, almost a decade later, pastry chef Betty Hung and her brother Jacky are ready to extend the magic of Beaucoup Bakery to the St. Regis Hotel.
A Touch of Paris in Vancouver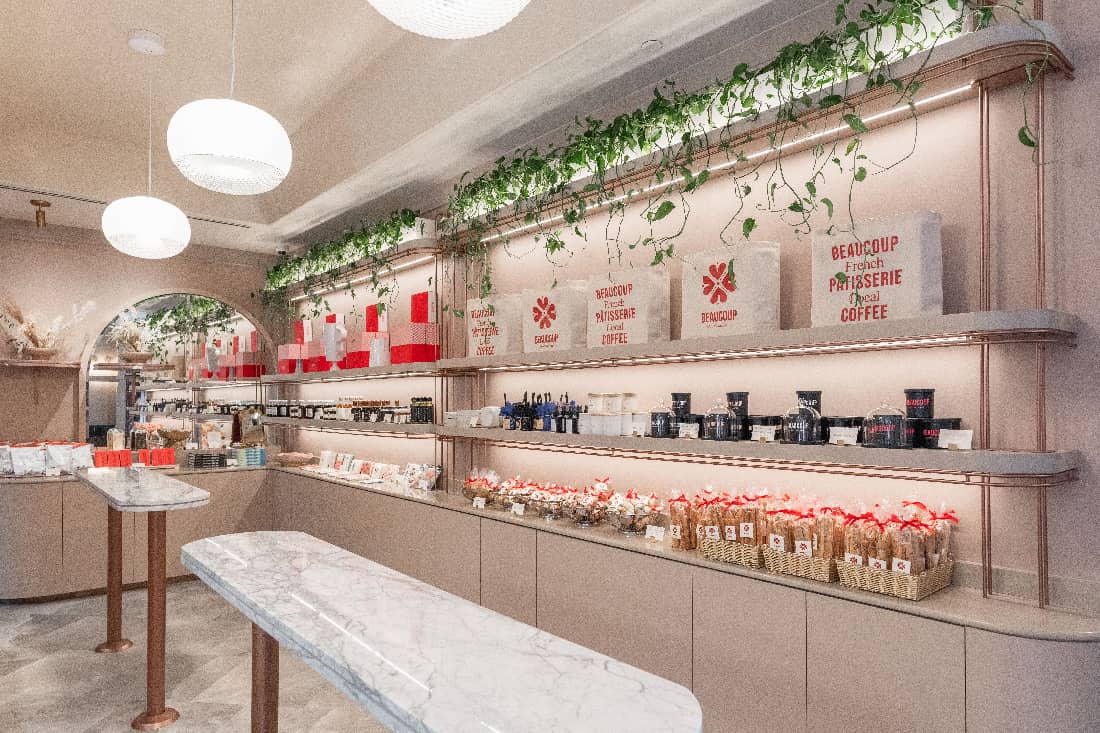 The new location at the St. Regis Hotel, featuring 1,300 square feet of space, has been transformed into a slice of Paris in downtown Vancouver.
Envision a quaint café with soft neutral colours, contemporary archways, and timeless materials like marble and brass.
Jacky told Noms Magazine that the new location's design coincides with their new refreshed branding, which is more elegant, modern, and feminine. Inside the shop you'll find their new emblem paired with a darker shade of red than their usual bright logo.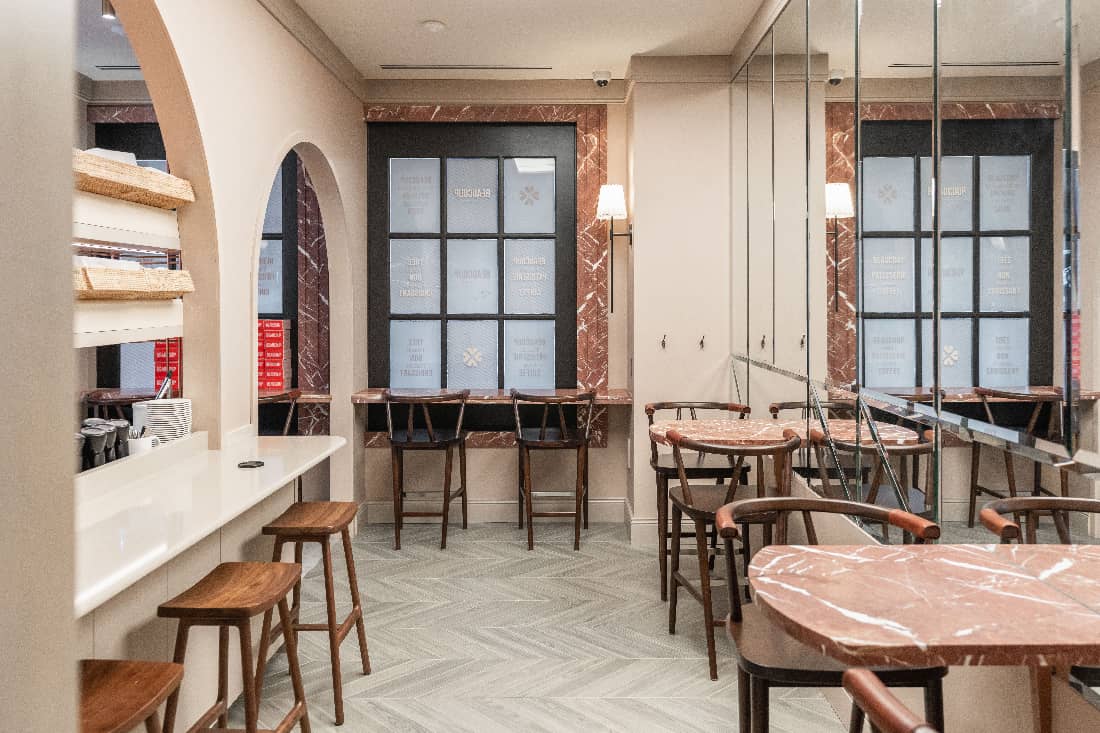 The space is beautiful, and we hope it'll remind people a little bit of their travels to Europe, while they sip on coffee and snack on pastries.

Co-owners Betty Hung & Jacky Hung
Jacky says that this is the direction they are moving towards and bring a more premium feel to the entire brand and experience.
As part of that direction, he shares that a new line of candles were created to bring a piece of Beaucoup home in a different way (and no they don't smell like croissants).
The Food & Drinks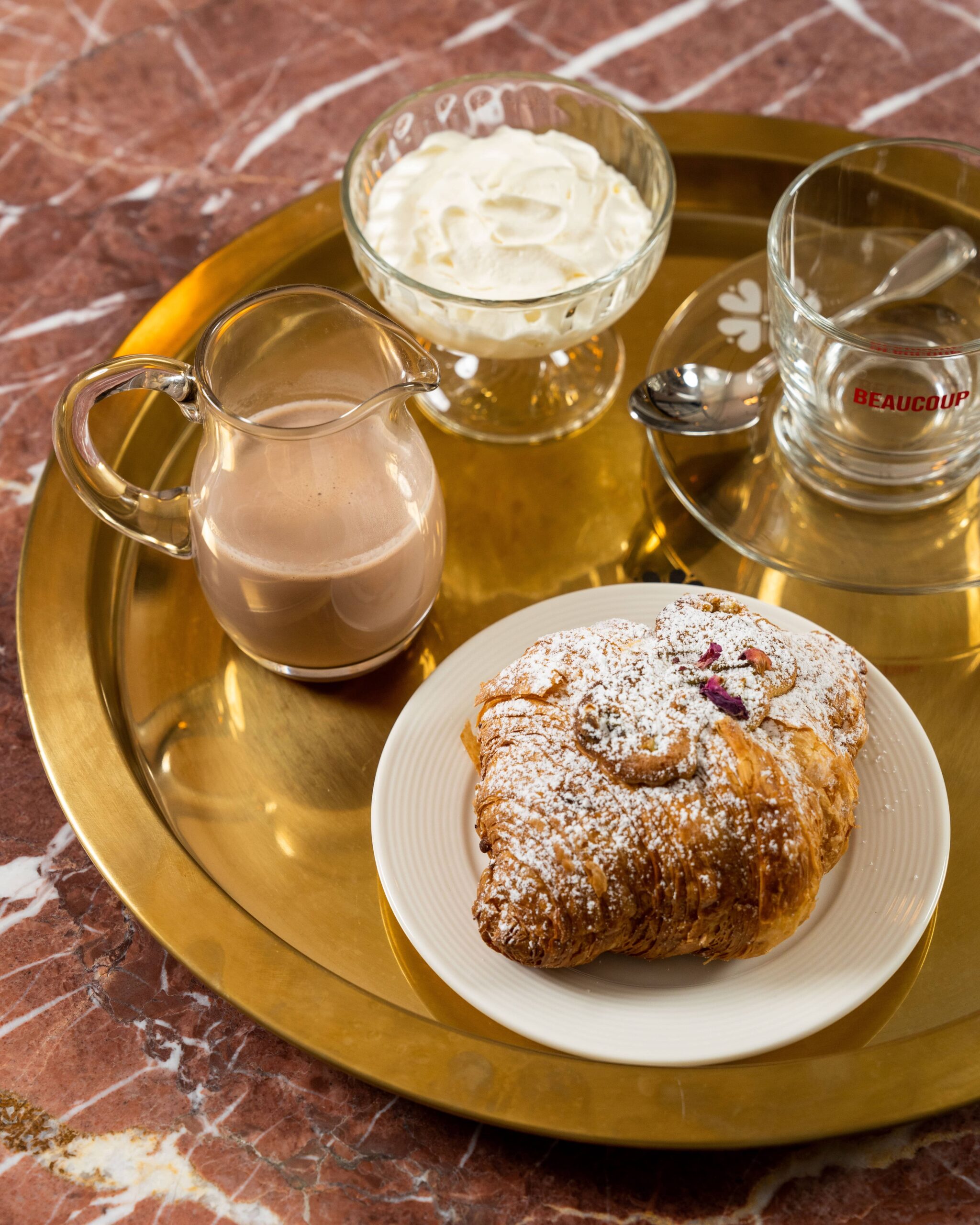 At the new Downtown location, you'll find a mix of classic Beaucoup Bakery favs and exclusive offerings. You can look forward to savouring their iconic butter croissants, pain au chocolat, and kouign amann, along with their 4 newly introduced cakes and mini chocolate treats.
For those with a savoury palate, look out for the sandwiches and lunch items coming soon.
Don't forget to try their exclusive oat tea lattes! Designed specifically for the St. Regis location, options like Shizuoka Matcha Blanc, Hojicha Noir, Roasted Oolong, Yasmina, and Parisian Fog are sure to leave you wanting more.
You can enjoy your favourite pastry at one of the seven seats inside, or embrace the bustling city atmosphere on their sidewalk patio.
Grand Opening Special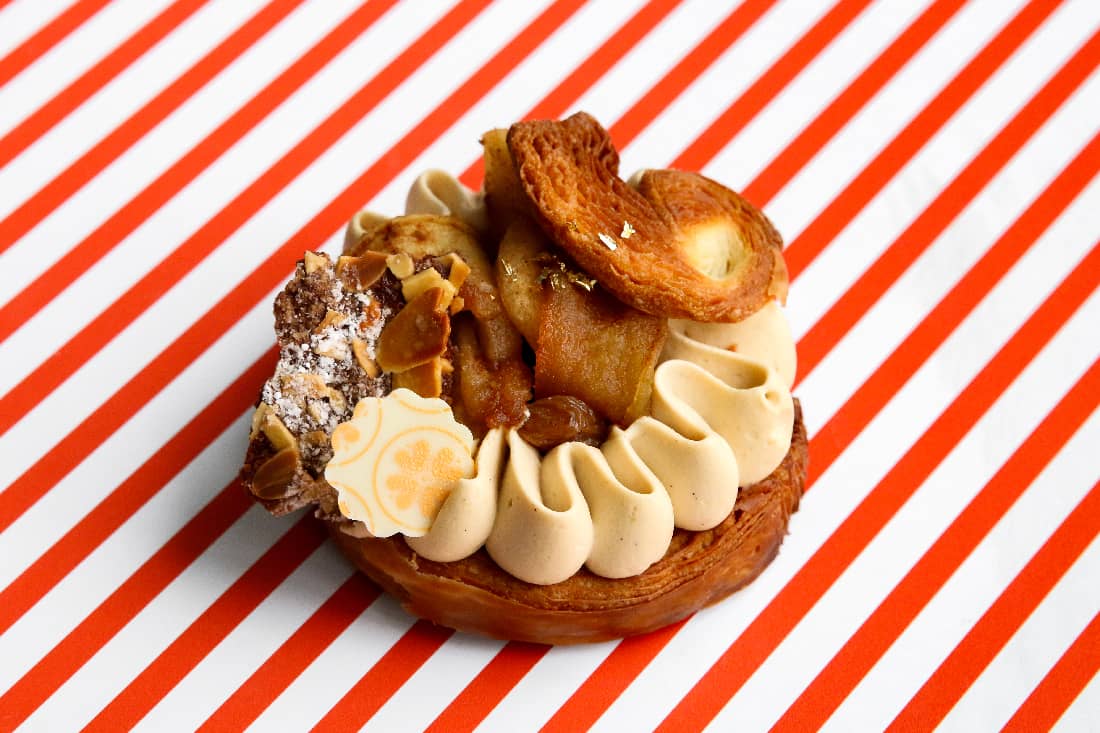 In celebration of the grand opening on Wednesday May 31, 2023, the first 100 customers will receive a limited-edition Supreme Apple Pie free with any purchase.
This delightful treat features a classic croissant roll filled with spiced apple and whipped Dulcey and ginger ganache. It's a celebration of flavours you don't want to miss!
For more new and upcoming food spots in Metro Vancouver, take a peek at our tracker here and subscribe to our weekly newsletter.
Address: St. Regis Hotel, 602 Dunsmuir Street, Vancouver, BC, V6B 1Y6
Website | Instagram