Looking for the best coffee shops in Seattle? Well, you're in the right place!
Seattle – is the coffee kingdom of the west, so, no doubt that the number of stellar coffee shops in Seattle is nearly countless.
Here is our list of the 12 best coffee shops in Seattle.
This article contains affiliate links where we may get a small commission if you click on the link and purchase. No extra cost is added to you.
☕️ Are you a coffee lover? Check out this Seattle coffee tour!
1. Sound and Fog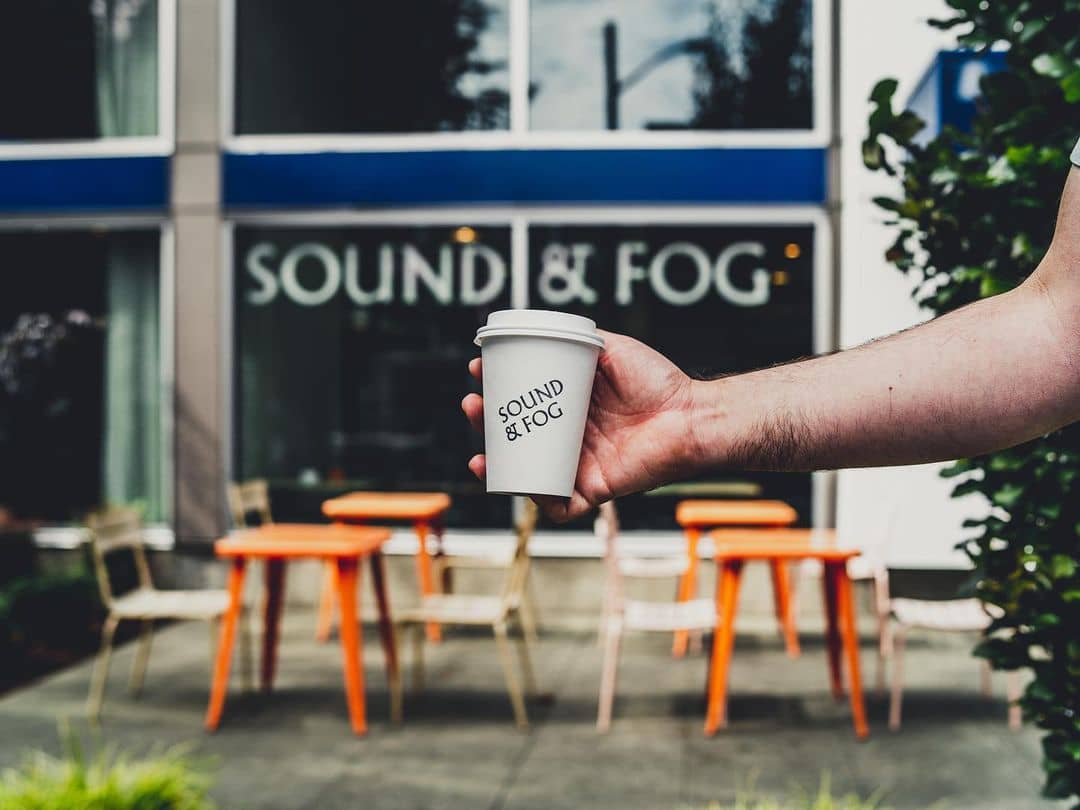 Sound and Fog is a cute little coffee shop here in West Seattle, right behind the busy Fauntleroy road, with a perfect blend of the white and gray interior and welcoming staff.
They always have an interesting selection of beans from multiple roasters on offer. Sound and Fog makes for a great spot to study as it is well-lit and quiet.
The Cold Brew is a big surprise! It's so rich and bold in flavor that creates a completely smooth finish.
Sound and Fog is where your matcha dreams come true. Their Matcha Latte is a must-try, striking a beautiful balance of flavors that keeps it light yet full-bodied.
But the delight doesn't stop there. While savoring your latte, don't forget to indulge in their little bites, like Marcona Almonds and Cornichons.
What to order: Matcha Latte, Cold Brew, Chai Latte, Marcona Almonds, and Cornichons
Address: 4735 40th Ave SW, Seattle, WA 98116
Website | Instagram | Facebook
2. Victrola Coffee Roasters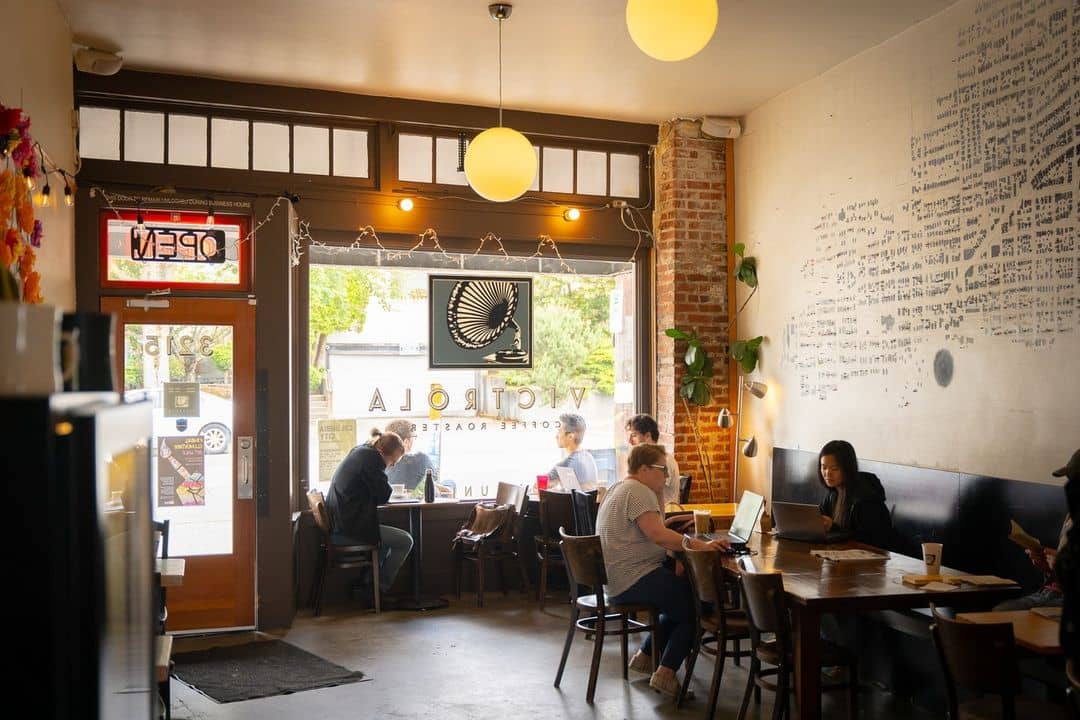 Victrola was named for the popular home phonograph of the 1920s, representing the liveliness, exuberance, and fun of the Jazz era.
They provide affordable craft coffee, which is a market-fresh and seasonal mentality. This place is so chill that you can spend your whole afternoon here.
Vanilla Latte – the star of the show! You can taste the bitterness of the coffee, yet enough vanilla syrup that it won't sweeten it too much.
Their Cold Brew is where it's at, and we promise it won't let you down.
It's delicious and everything goes so well together, not too overpowering but still has a decent kick to get you through the festivities.
What to order: Vanilla Latte, Cold Brew, Single Origin Coffee,
Address: 310 E Pike St, Seattle, WA 98122
Website | Instagram | Facebook
3. Milstead & Co.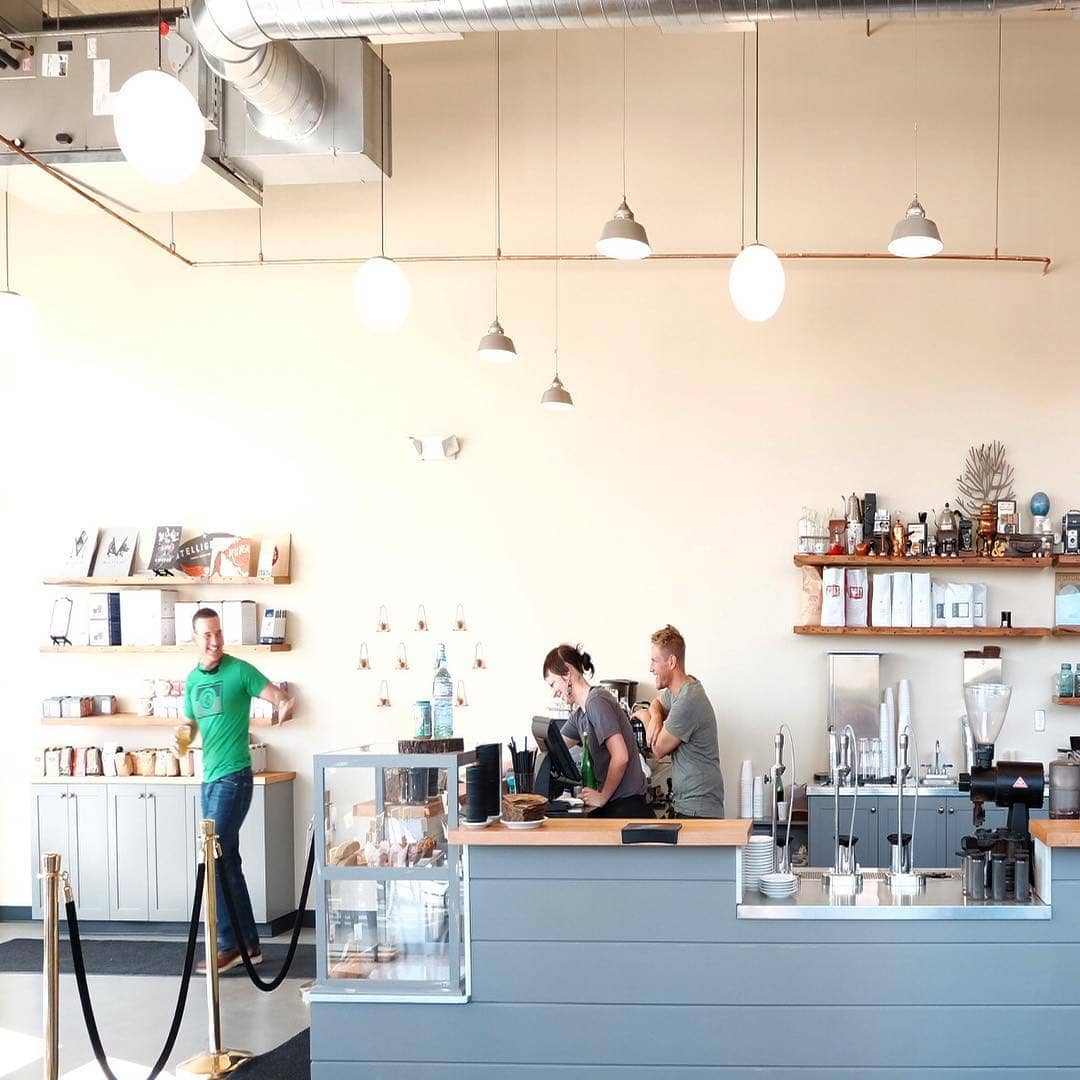 If you're a person who prioritizes the quality of coffee above everything else, Milstead & Co. is a "must-visit" spot.
They always serve excellent cups of coffee with addictive aromas, and also sell bags of Intelligentsia beans to-go for when you procrastinate and need to finish up at your kitchen table later at 3 am.
Theo Mocha with Oat Milk is a YES! The flavor is absolutely tasty and the texture is addictively creamy.
The rich dark chocolate flavor is strong without being overwhelming and even definitely tastes phenomenal with the coffee.
At Milstead & Co., there's more to love beyond the caffeine. Say hello to the Golden Milk, a vibrant, caffeine-free elixir that's perfect for kick-starting your day.
What to order: Theo Mocha with Oat Milk, Golden Milk, Espresso
Address: 754 N 34th St, Seattle, WA 98103
4. Fulcrum Café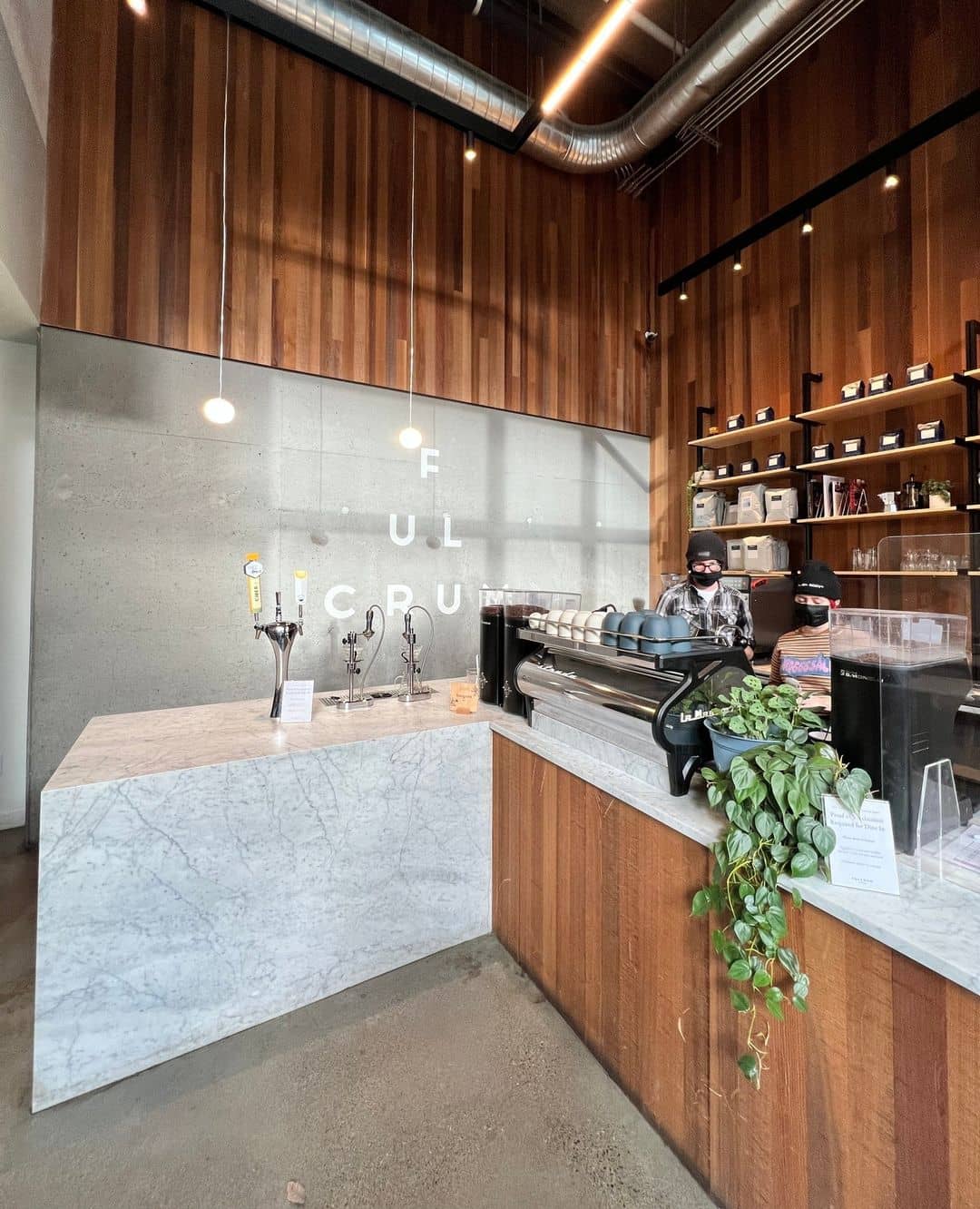 Being rated in the top 10 Best Coffee Shops in Seattle, Fulcrum Café offers traditional coffee flavors and keeps up with modern times.
With three brands (Fulcrum, Silver Cup, and Urban City) featuring different aspects of coffee, Fulcrum promises to be able to offer some of the best-tasting coffees for everyone.
Fulcrum's Latte with Oat Milk – is undoubtedly one of the cleanest, lightest coffees you have ever tried.
When you're craving a deliciously sweet pick-me-up, their Purple Rain is ready to steal the show.
This iced Ube Matcha Latte is a showstopper, marrying the vanilla-esque sweetness of ube with the deep, earthy tones of matcha in a spectacular flavor fusion.
Then, add the smooth, creamy finish of oat milk, and you've got a drink that is a full-blown sensory experience.
What to order: Latte with Oat Milk, Purple Rain, and Chutney, Egg & Cheese
Address: 590 Bell St, Seattle, WA 98121
Website | Instagram | Facebook
5. Analog Coffee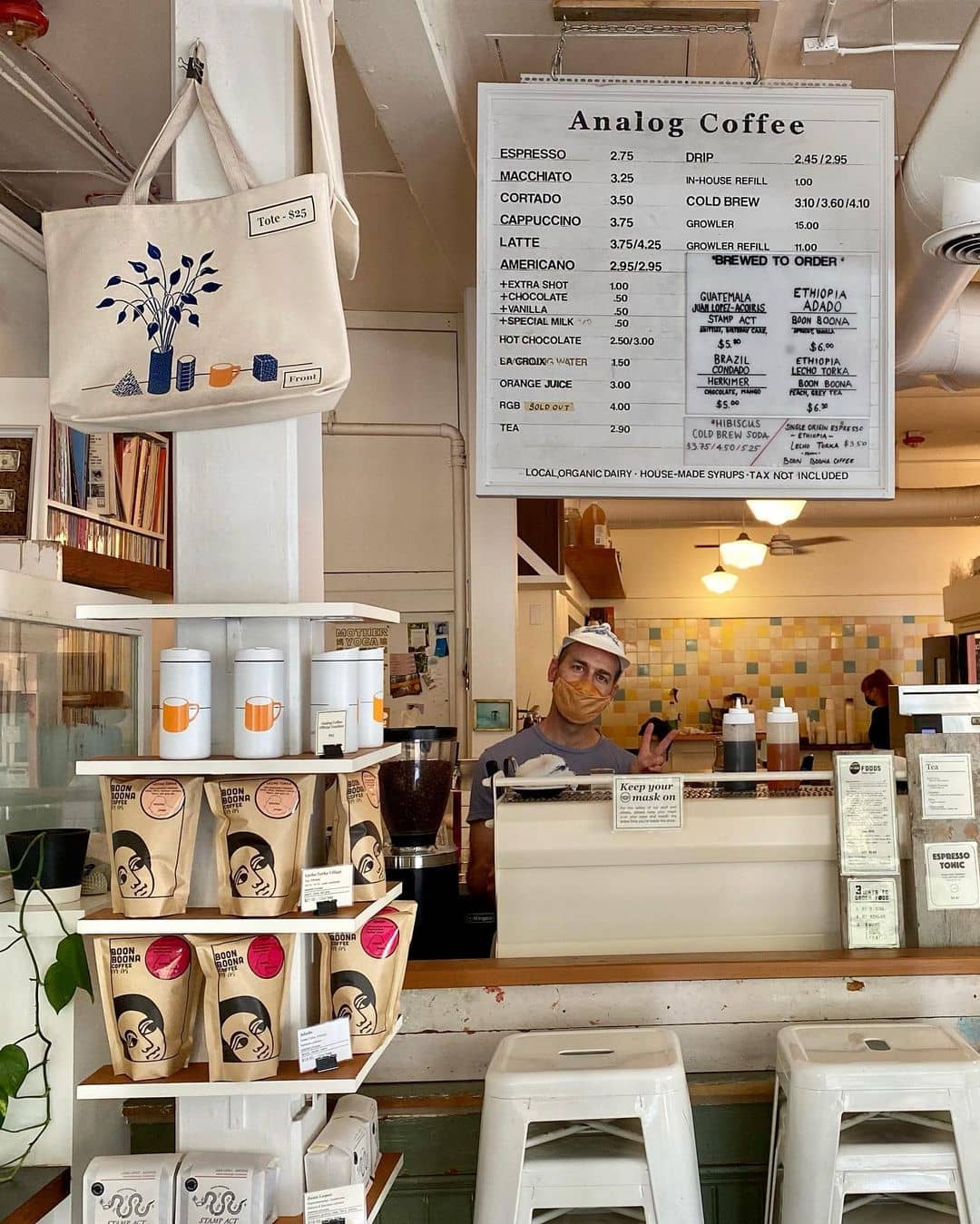 Analog Coffee is a little and lovely coffee shop tucked away in a low-key spot in Capitol Hill, pop in, and you'll feel like you're part of the neighborhood.
Calming, relaxing, and cozy feelings with top-notch coffee are what Analog offers you.
You can't leave without trying their Coffee Drip, which is always excellent. Extremely fragrant with a touch of light roast tones makes every sip of coffee full of rich flavor.
If you're looking for something more popular, try the Latte with Oat Milk, another crowd-fav with a nutty and creamy taste.
A local favorite breakfast sandwich is the Egg Sandwich.
A standard nutritious start for your day with creamy and flavorful egg stuffed inside of soft sandwiches with ham, mushrooms, and a unique addition of pickled daikon.
What to order: Coffee Drip, Latte with Oat Milk, Egg Sandwich
Address: 235 Summit Ave E, Seattle, WA 98102
Website | Instagram | Facebook
6. Elm Coffee Roasters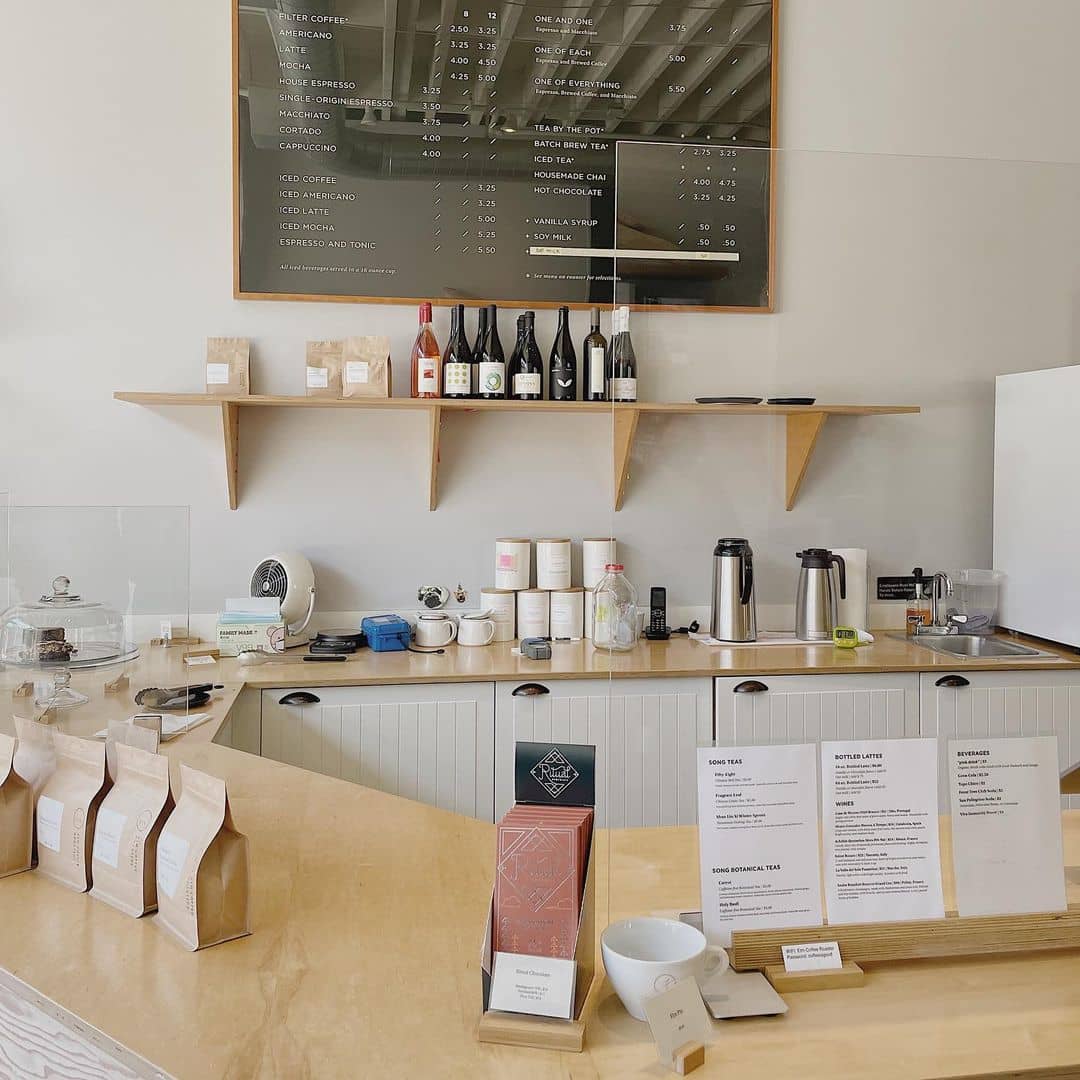 Elm Coffee Roasters – is a hidden gem in Seattle that provides a cozy and welcoming atmosphere with friendly and warm baristas.
The most interesting thing is the coffee selection, where they offer samplers, with brewed coffee and espresso along with a palate cleanser at a reasonable price.
Try their Filter Coffee and be amazed by the rich flavor that you won't find anywhere else.
This signature drink is fabulously black with a smooth and little acidic flavor, and a slightly sweet touch at the end of every sip.
Elm Coffee Roasters has got your back if you're seeking a non-dairy delight.
They've brewed up a delicious homemade Hazelnut Milk that will make your coffee-drinking experience an absolute treat.
What to order: Filter Coffee, Hazelnut Milk, Cortado
Address: 240 2nd Ave S #103, Seattle, WA 98104
Website | Instagram | Facebook
7. Ghost Note Coffee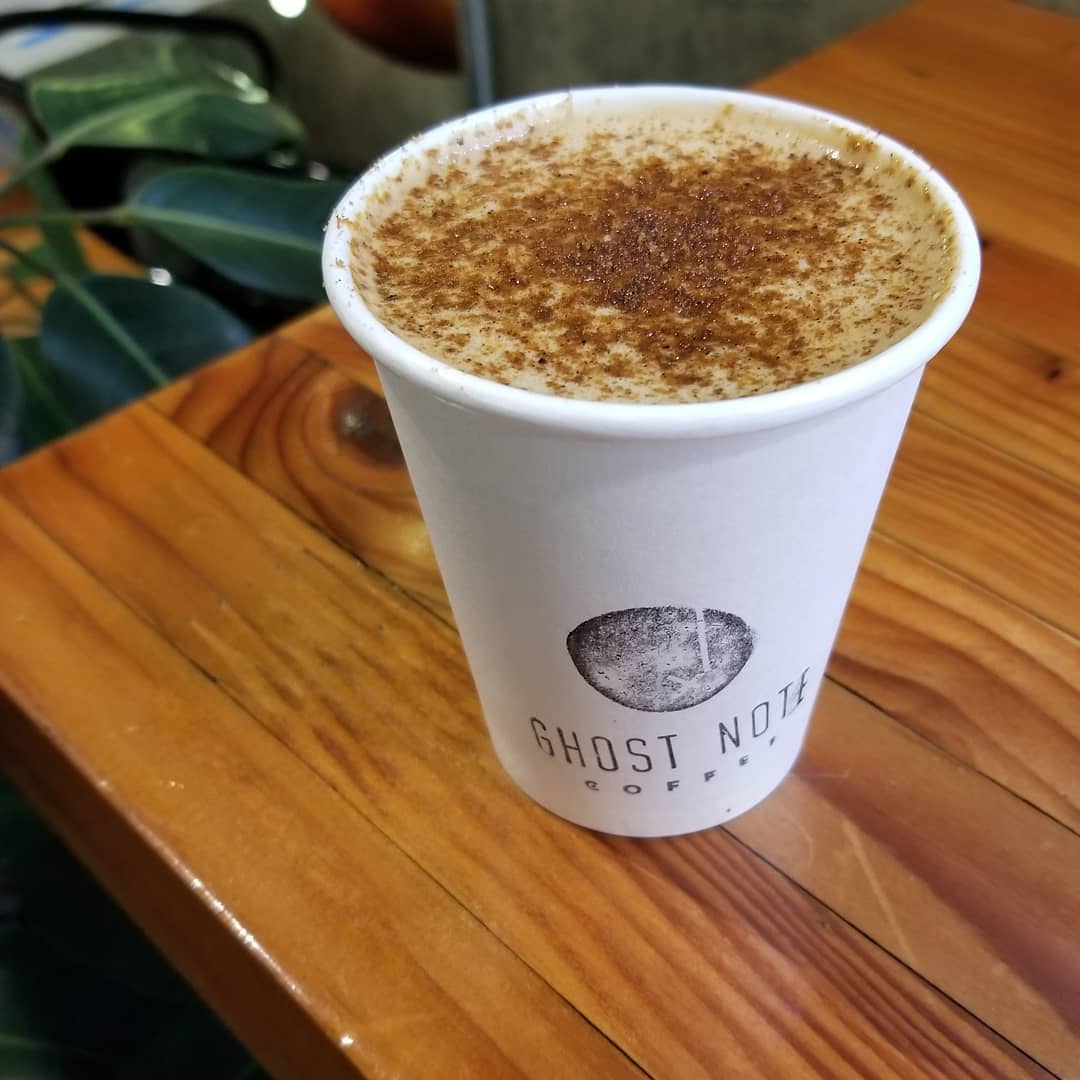 A lovely, quirky, and creative coffee shop that promises to make a deep impression on your mind.
Located a touch farther away from all the hustle of the heart of Capital Hill, Ghost Note is a "go-to" for the locals because of the top-notch coffee and comfortable ambiance.
You can't say no to Lush Life!
A cold drink with bitter espresso, creamy almond milk blended with orange blossom honey & grapefruit aromatics.
If you are a chocolate/mocha connoisseur, you have to try Ghost Note's Mocha Shake.
The first flavor that hits is the creamy and sweet coconut cream. Then it turns into a strong, dark cocoa taste that balances the coconut cream's sweetness.
Some sips will even have a bright orange zest flavor from the bit of peel they might put in.
Ghost Note's Mocha has so many distinctive flavors instead of generic sweetness. To enjoy it fully, you have to take one sip at a time, so you can appreciate the complexity of the flavor.
What to order: Lush Life, Mocha Shake, Sun Ship, Calypso
Address: 1623 Bellevue Ave, Seattle, WA 98122
Website | Instagram | Facebook
8. Tougo Coffee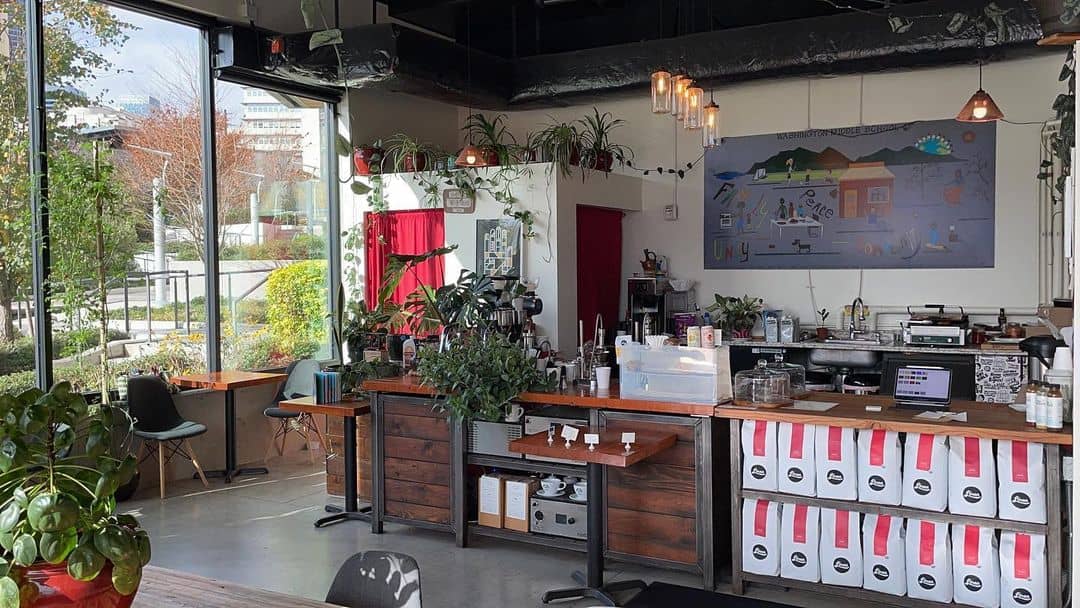 Tougo is one of the most charming and welcoming cafes that you could ever find in Seattle. In fact, the whole shop is a labor of love.
It's a big beautiful space with lots of warming light, aesthetic arts, and green plants, which is the kind of place that makes you simply feel good.
Here, there's a brew for every palate. If you're into the robust, bitter flavors, The French Quarter is your perfect match.
It's an espresso crafted with house-roasted Chicory, serving up a rich, dark treat that's bound to please the true coffee aficionado in you.
However, if you lean more towards the sweeter side of life, the Honey Goat Latte is calling your name.
It's a lovingly crafted espresso, sweetened with the floral notes of Terroir Honey Blossom Honey. Each sip is like a little dance of sweetness on your tongue.
What to order: The French Quarter, Honey Goat Latte, Lavender Good Good
Address: 860 Yesler Way, Seattle, WA 98122
Website | Instagram | Facebook
9. Push x Pull on Union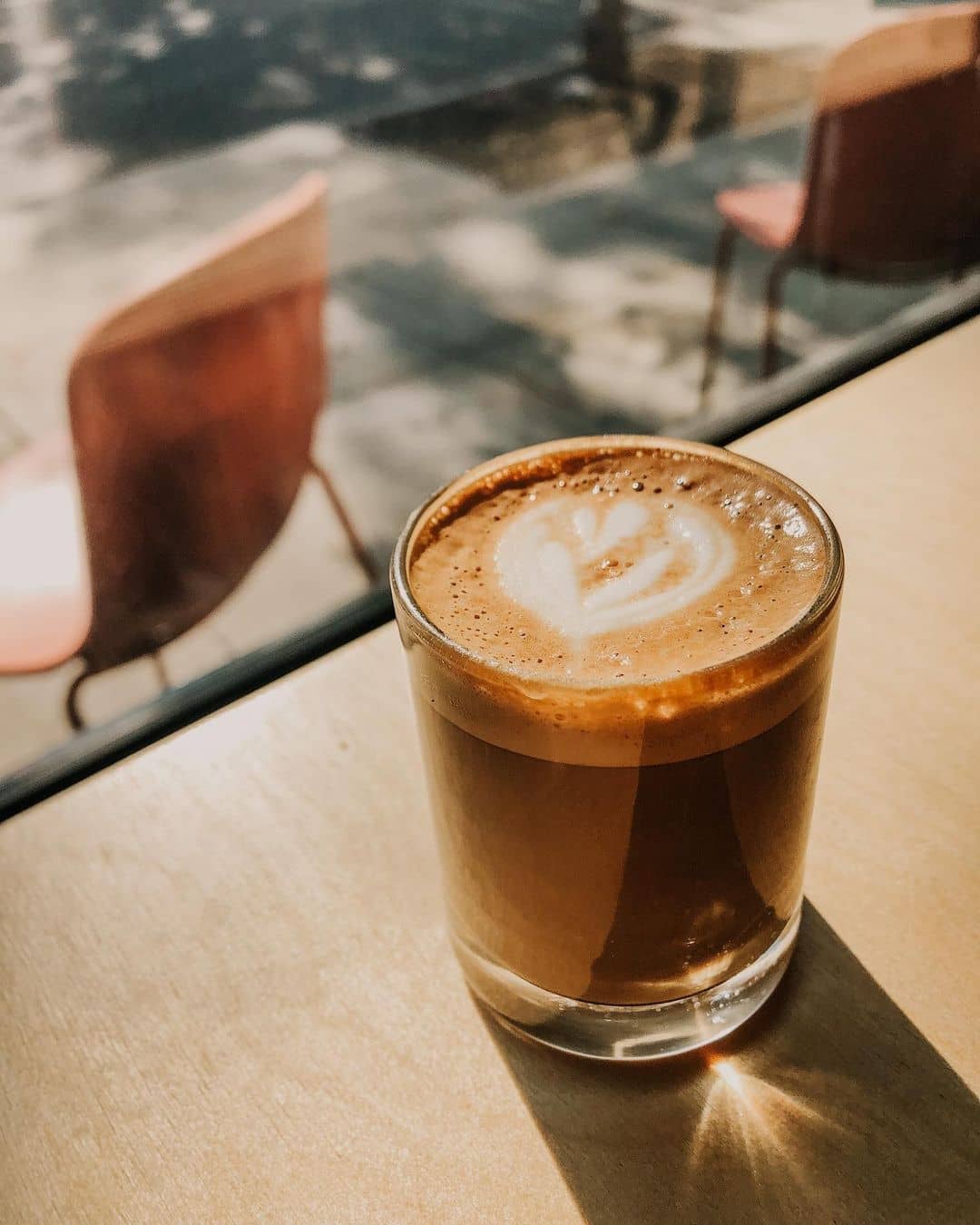 Push X Pull On Union is a cafe shop that keeps things simple with minimal design.
The entire menu fits on a little black felt board, and the inside looks perfectly basic with white walls, giant windows, and a ton of succulents.
A must-visit spot for those who are looking for minimalist decor and good coffee.
You don't know how famous their Lavender Latte is, so make sure to ask for one!
The flavor is definitely outstanding with a light touch of lavender in every sip of high-quality coffee. The sweetness is pleasant and the bitterness from the coffee is top-notch! 
What to order: Lavender Latte, Croissant
Address: 2407 E Union St Suite B Seattle, Wa 98122
10. Lighthouse Roasters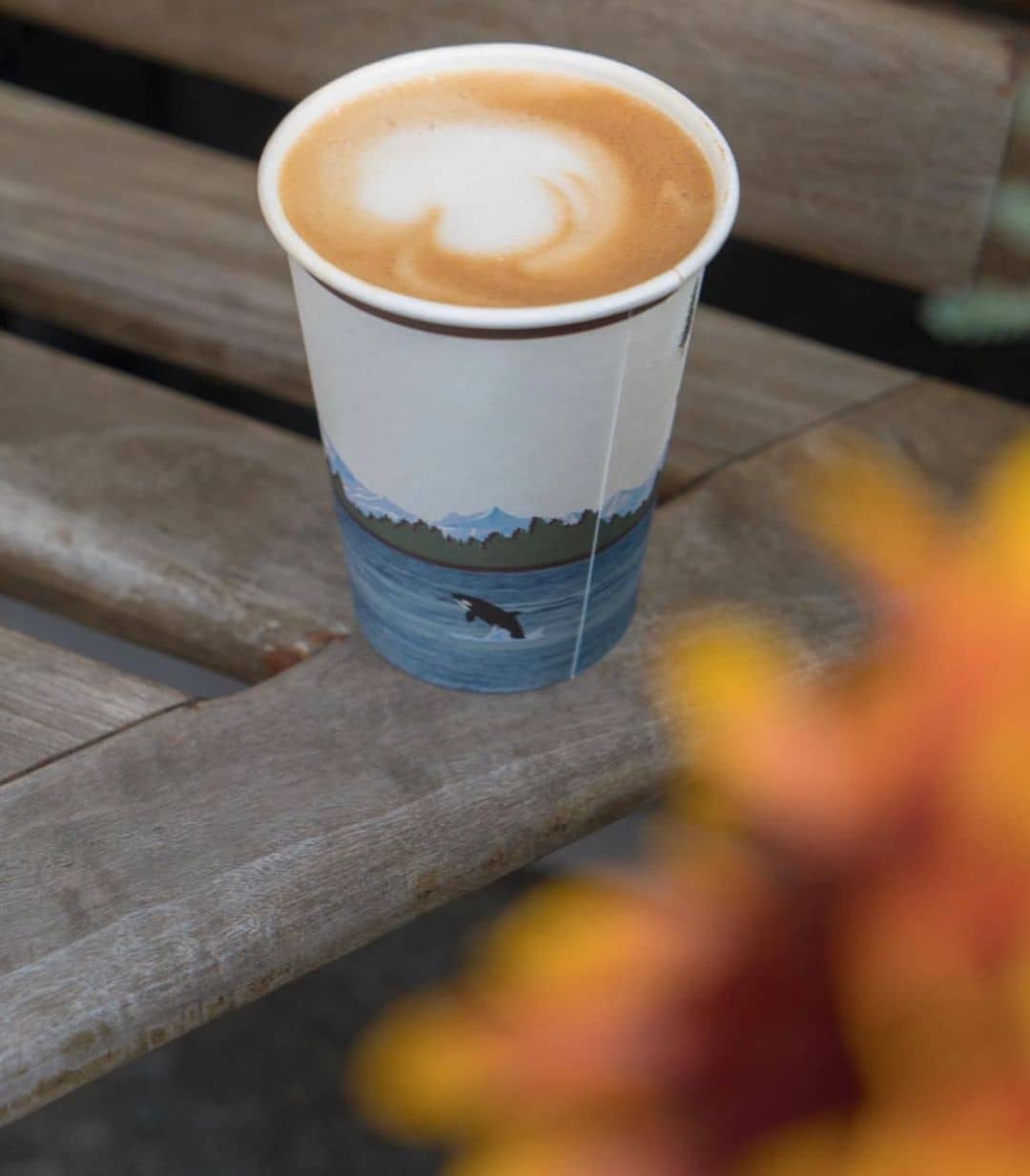 One of Seattle's original roaster cafes, Lighthouse has spent more than twenty-five years creating a loyal following of coffee lovers by treating coffee buying, roasting, and drink-making as a noble calling.
They roast all their beans on-site and when you walk in, the aroma is intoxicating. Prices are super affordable and we promise you'll love the neighborhood vibe.
Lighthouse Roasters knows a thing or two about pleasing the coffee-loving crowd.
Take their Latte, for instance, a delightful symphony of flavors that strikes the perfect balance.
P.s: There's no wifi, so you have to hang out and read a book or newspaper or talk to someone in the interesting crowd of regulars.
What to order: Latte, Americano, French Press
Address: 400 N 43rd St, Seattle, WA 98103
11. Monorail Espresso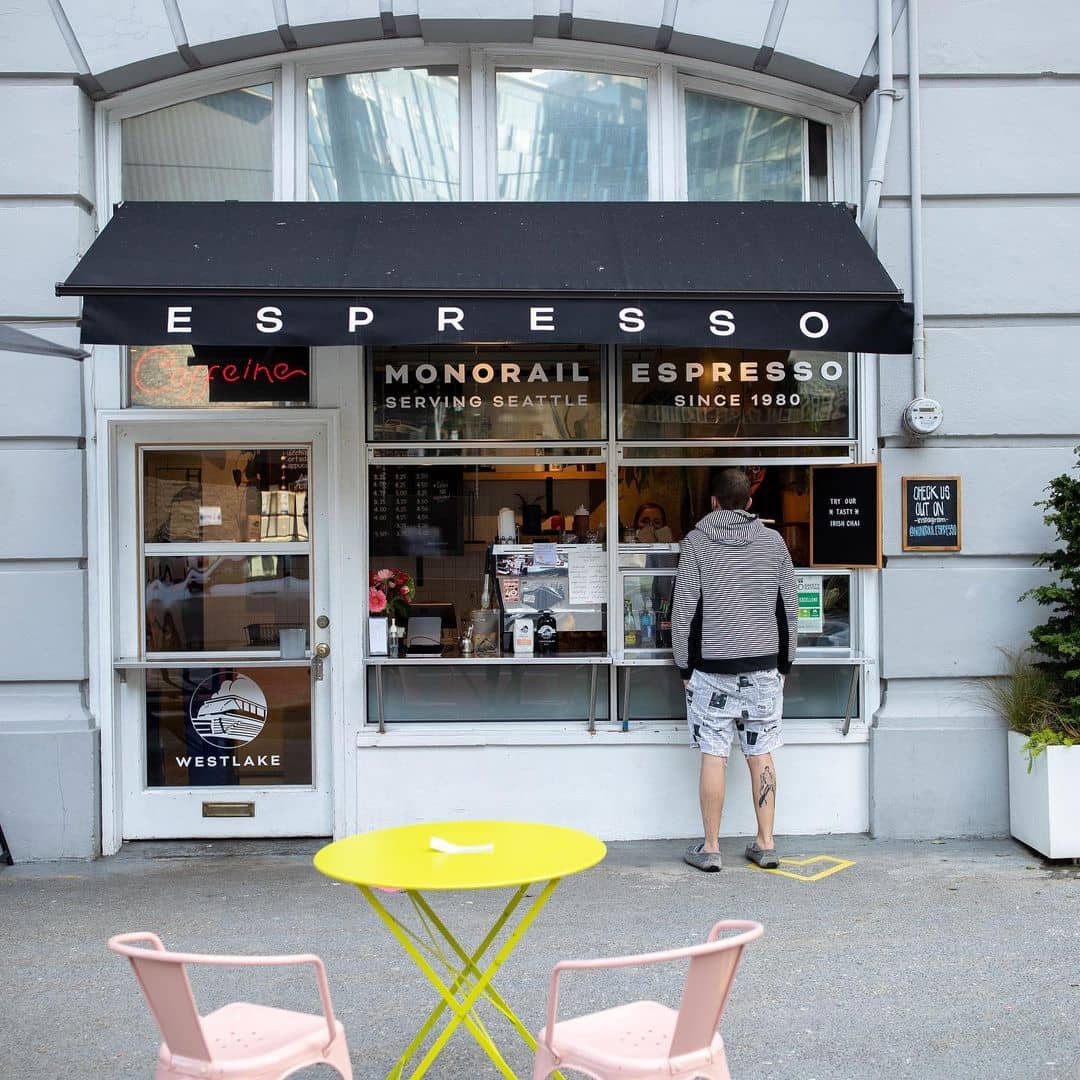 Monorail Espresso is a place where you can experience that aesthetic vibe with artistic decorations and a warm welcome from the staff.
Although they don't have inside seatings, the fascinating aromatic fragrance from the coffee shop still attracts our coffee-lover friends.
Try the Hot Burnt Creme Latte and be ready to be amazed by the explosive flavor. You can definitely taste the quality of the espresso and the sweetness of Washington milk must make it better.
It was the perfect balance of sweet and espresso flavor. Not too sweet and definitely not bitter at all.
Coconut Cold Brew is highly recommended with a mellow taste that is nicely blended with pleasantly sweet flavor from the coconut making the whole drink elevated to another level.
What to order: Hot Burnt Creme Latte, Coconut Cold Brew, White Chocolate Mocha, Vanilla Latte
Address:
-510 Pike St, Seattle, WA 98101
-701 5th Ave, Seattle, WA 98104
-2120 Westlake Ave, Seattle, WA 98121
-1411 4th Ave, Seattle, WA 98101
Website | Instagram | Facebook
12. Zoka Coffee Roaster & Tea Company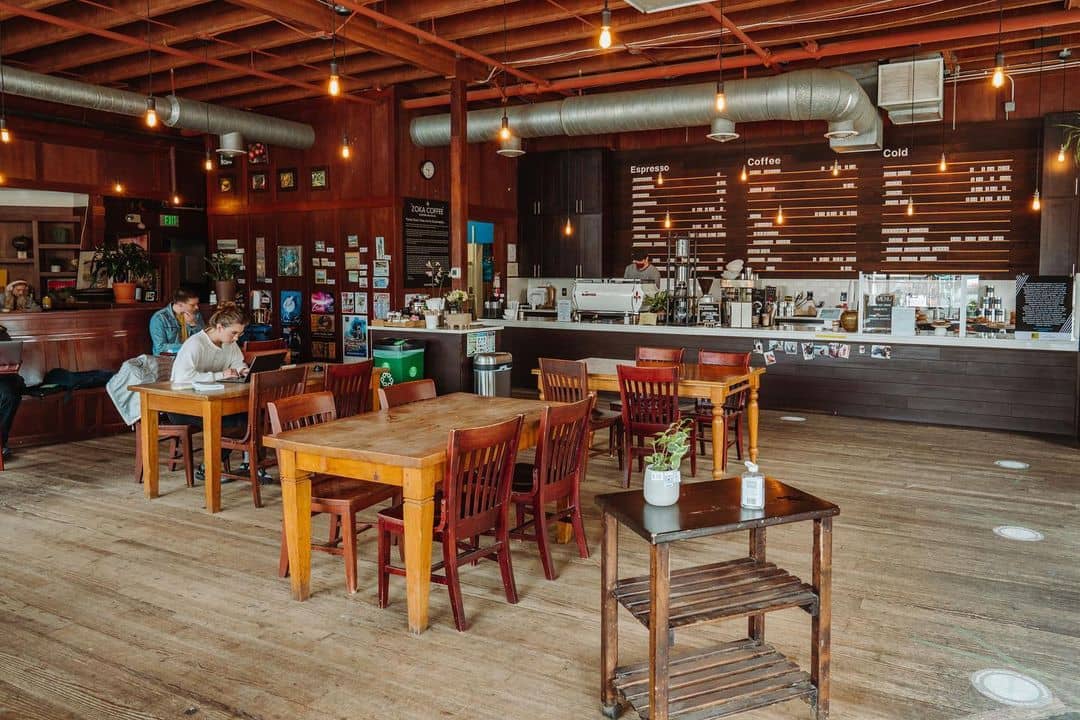 Coffee lovers and pet enthusiasts, listen up! Zoka is the delightful hidden treasure you've been looking for in Kirkland.
This charming coffee shop is bright, immaculately clean, and oozes warmth, creating a cozy vibe that's as inviting as a best friend's living room.
Best of all, your furry companions are welcome too, and there's plenty of seating to choose from!
Their Single-origin Espresso selections are the stars of the show. Be sure to try the El Salvador La Montañita Washed – a rich tapestry of flavors that interweave notes of bittersweet chocolate, punchy blood orange, and a tangy acidity.
Equally enticing is the Bolivia Siete Estrelles, a melody of floral and fruity notes that sing together in harmony.
What to order: El Salvador La Montañita Washed, Bolivia Siete Estrelles
Address:
-2200 N 56th St #6204, Seattle, WA 98103
-2901 Northeast Blakely Street, Seattle, WA 98105
-351 N Boren Avenue, Seattle, WA 98103
Website | Instagram | Facebook
And below is our recommendations for our coffee lovers.
If you're looking for the same thing for a place to fill up your stomach after enjoyable moments at those coffee shops, check out our list of Best Restaurants in Seattle.