Head over to Duncan BC? Well you're in for an awesome time to explore its majestic forests, entertainment, wineries, and more! Being the largest town in the valley, this place can keep you busy all day long.
From the outdoor market at the City Square, where you can browse for local produce, crafts, and specialty foods to the famous, glorious Chances Casino, and sights. Tons of activities to do at Duncan!
Before or after a long day of discovering, feasting on your palate with delicious meals from local restaurants is extremely essential.
So, we've gathered here the 12 best Duncan restaurants, where you can find top-notch quality in the neighbourhood!
12. Ironworks Cafe & Creperie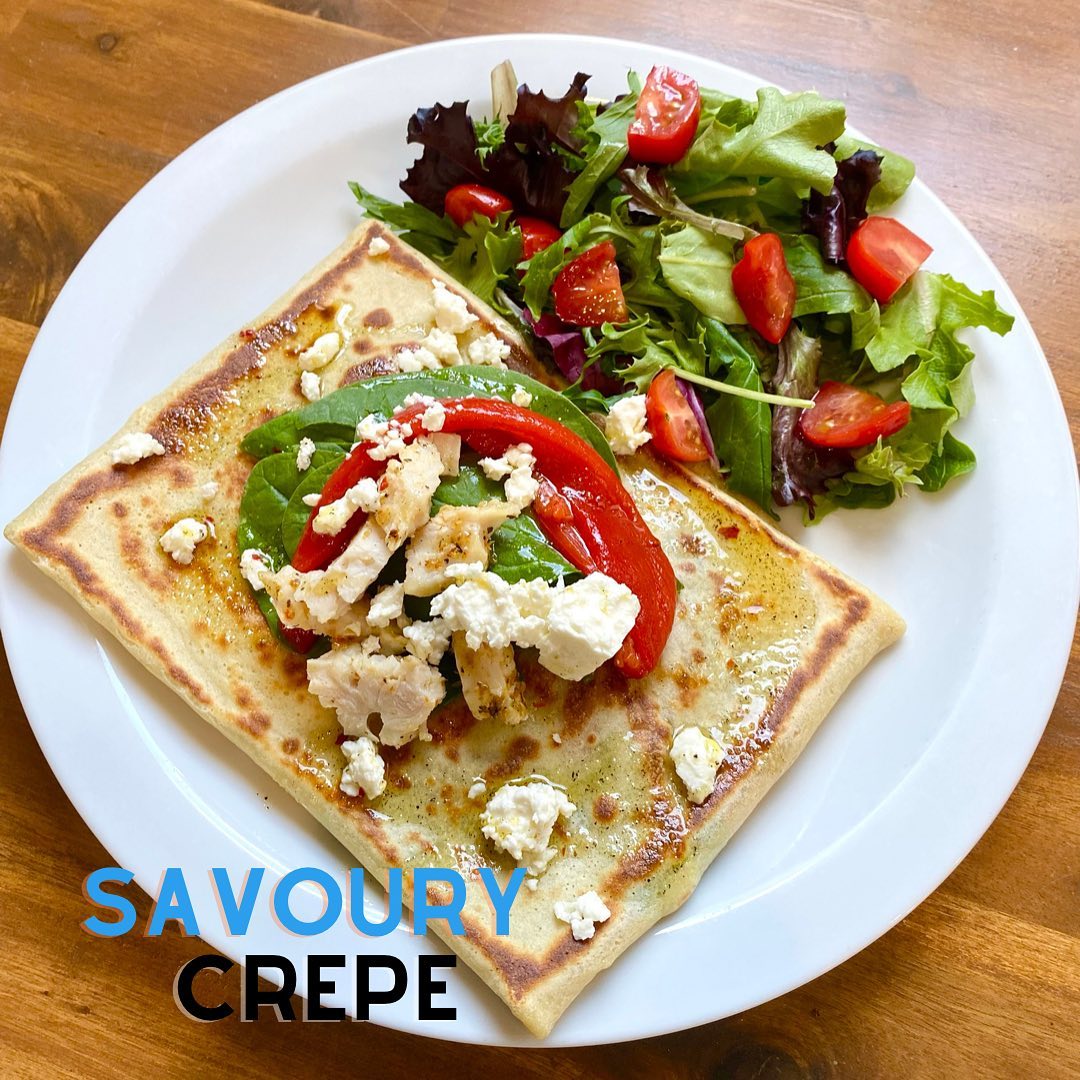 Offering a large selection of sweet & savory made-to-order crepes and authentic roasted Italian coffee, Ironworks Cafe & Creperie is a lovely, cozy cafe that you should never miss when coming to town!
There's no doubt that both the sweet and savory crepes are incredibly delicious, and you'll love to try them all! But if you need some hints, start with the Coffee Mascarpone Crepe filled with sweet cream cheese, chocolate sauce, and espresso mascarpone. So sweet and delicious! For a sweet-sour with fruits fill-ins, try 4 Berry Crepe that has strawberry, blueberry, blackberry, and raspberry with sweet cream cheese.
You might also want to take a look at Greek Chicken Crepe, which is mouth-watering and flavorful with seasoned chicken breast, veggie, feta, and tzatziki. Seafood lover? Go ahead and grab the stunning Seafood Crepe now!
What to order: Coffee Mascarpone Crepe, 4 Berry Crepe, Greek Chicken Crepe, Seafood Crepe
Address: 64 Station St, Duncan, BC V9L 1M4
Website | Instagram | Facebook
11. Duncan Garage Café & Bakery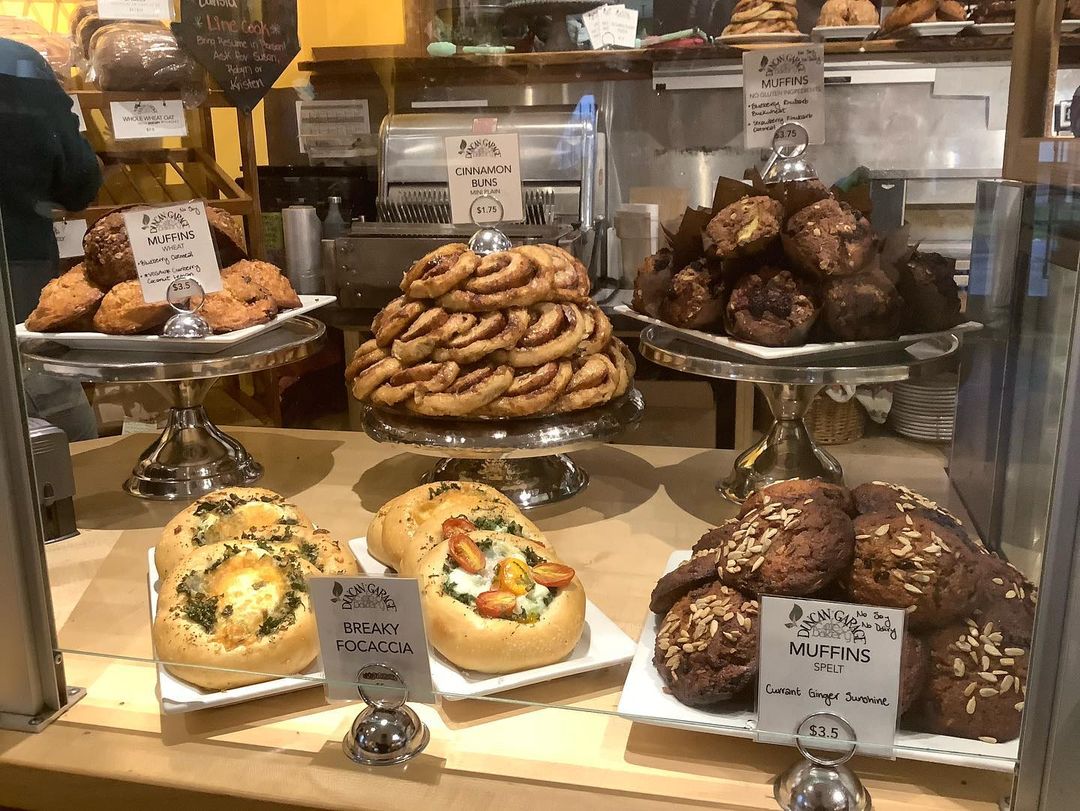 Located in the Duncan Garage building, Duncan Garage Cafe & Bakery is a unique vegetarian cafe in the neighbourhood, where you can find yourself stunning breakfast, lunch, organic coffee, tea, specialty drinks, muffins, and treats. With its cozy and hippy-ish ambiance, this place is always a hit, never a miss!
Their menu is always changing, so you'd be likely to find new stuff every day! Still, some remain to be popular through time, such as Almond Latte, Pumpkin Latte to start your day; and Rice Bowl, Quinoa Cakes for breakfast or lunch.
The Almond Latte is creamy, slightly sweet, and full of coffee flavor without being too overpowering, which pairs perfectly with the basic-but-classic Quinoa Cakes. Get this combo and your morning is all set!
What to order: Almond Latte, Pumpkin Latte, Quiche, Rice Bowl, Quinoa Cakes,
Address: 330 Duncan St, Duncan, BC V9L 3W4
10. Brunch On 3rd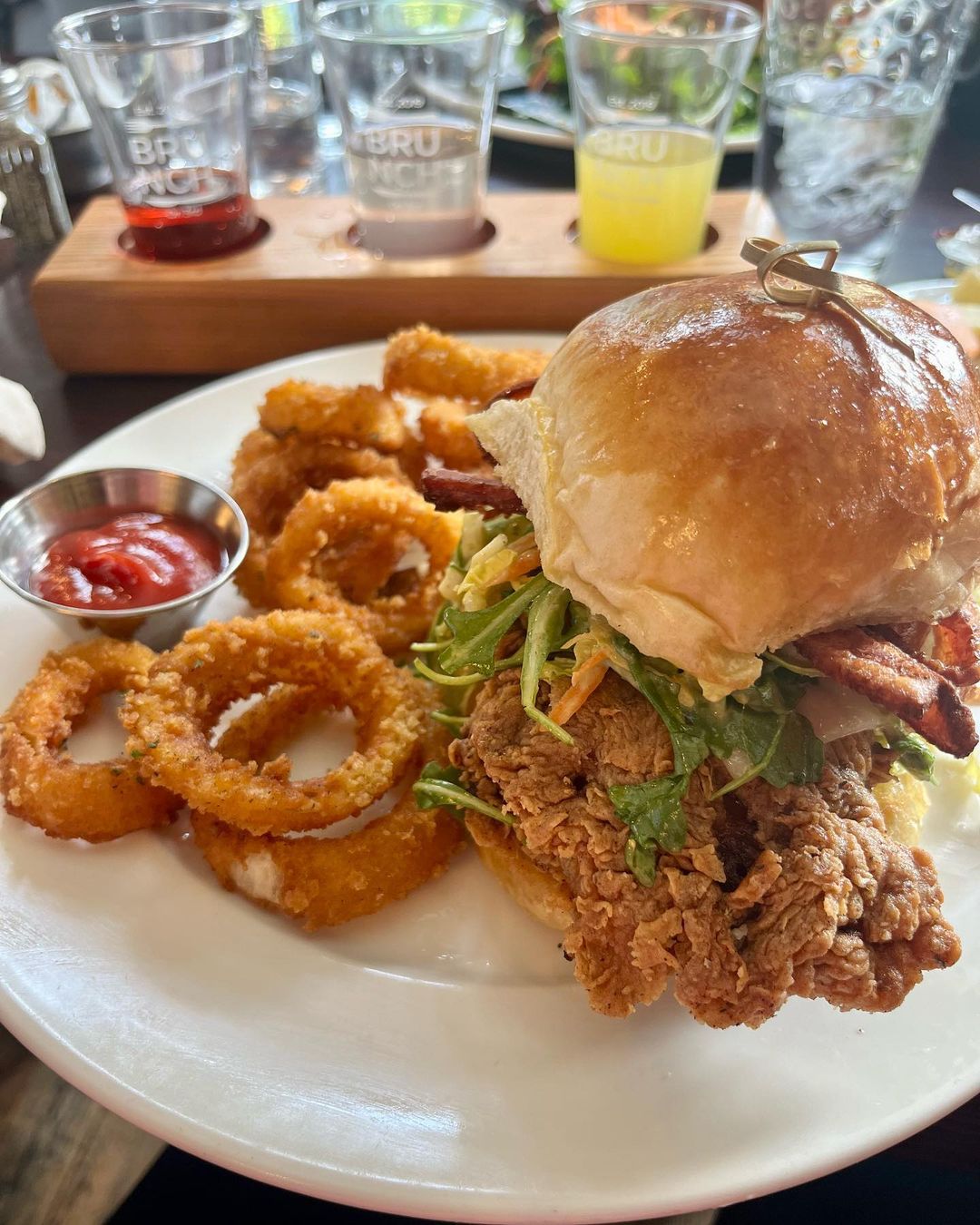 Being a small and cozy restaurant in a century-old home, Brunch On 3rd is the place to feast on your palate with delicious, traditional breakfast and lunch. Offering all sorts of choices, from freshly baked bread and biscuits, house soup, to house-made buns, and slow-roasted pulled pork, Brunch On 3rd literally has something for everyone!
Start with the ultimate comfort dish – Mushroom Toast – with earthy mushrooms piled on toast topped with crisp, succulent prosciutto. Served with a salad and you are about to have the greatest lunch!
For a more hearty dish, go for Cluck Burger with crispy chicken fillet, thick crinkle-cut pickle, and secret house sauce on a toasty brioche bun. Its taste is so good that will have you do your best chicken dance!
What to order: Mushroom Toast, Slammin' Salmon, Cluck Burger, Monte Cristo French Toast, West Coast Mushroom
Address: 148 3 St, Duncan, BC V9L 1R8
Website | Instagram | Facebook
9. Station Street Cafe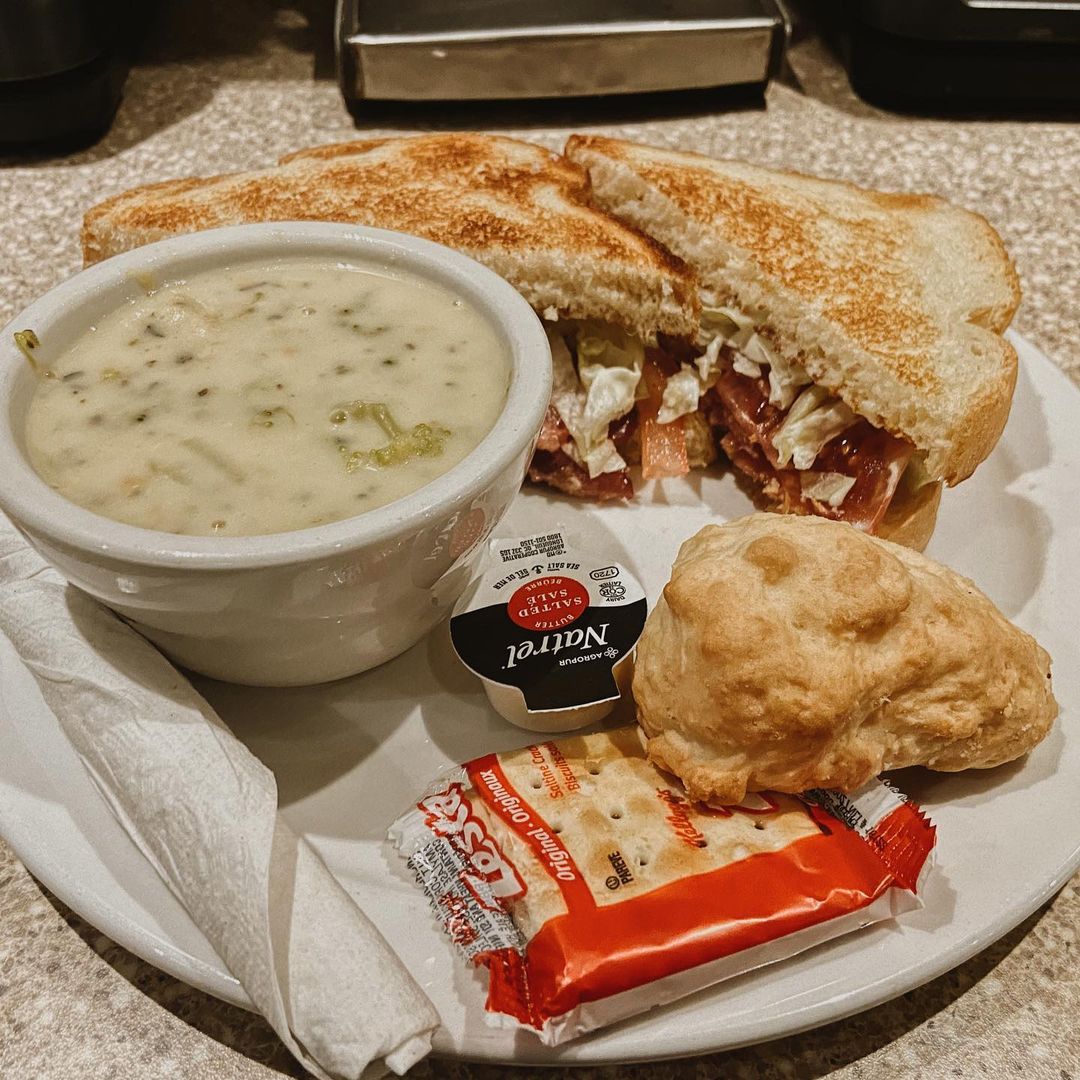 A comfortable place to simply enjoy your morning sandwich and coffee? Station Street Cafe has got your back! With a friendly, casual atmosphere, Station Street Cafe is ideal to stop by for breakfast, or even lunch with its excellent sandwiches, which you can choose to build yourself with options of meats and toppings!
Settle down with the Corned Beef Sandwich, which consists of salt-cured beef, melty mozzarella cheese, crunchy pickle chips, and grilled until it's golden brown. This hearty baby is phenomenal and perfect in every single bite!
For a light yet flavorful choice, try out the tasty twist on the classic with Salmon Sandwich, or Turkey Sandwich. There are muffins and waffles as well, in case you need to grab something real quick for a busy day!
What to order: Breaky Muffin, Belgian Waffle, Corned Beef Sandwich, Salmon Sandwich, Turkey Sandwich
Address: 127 Station St, Duncan, BC V9L 1M8
8. York St Diner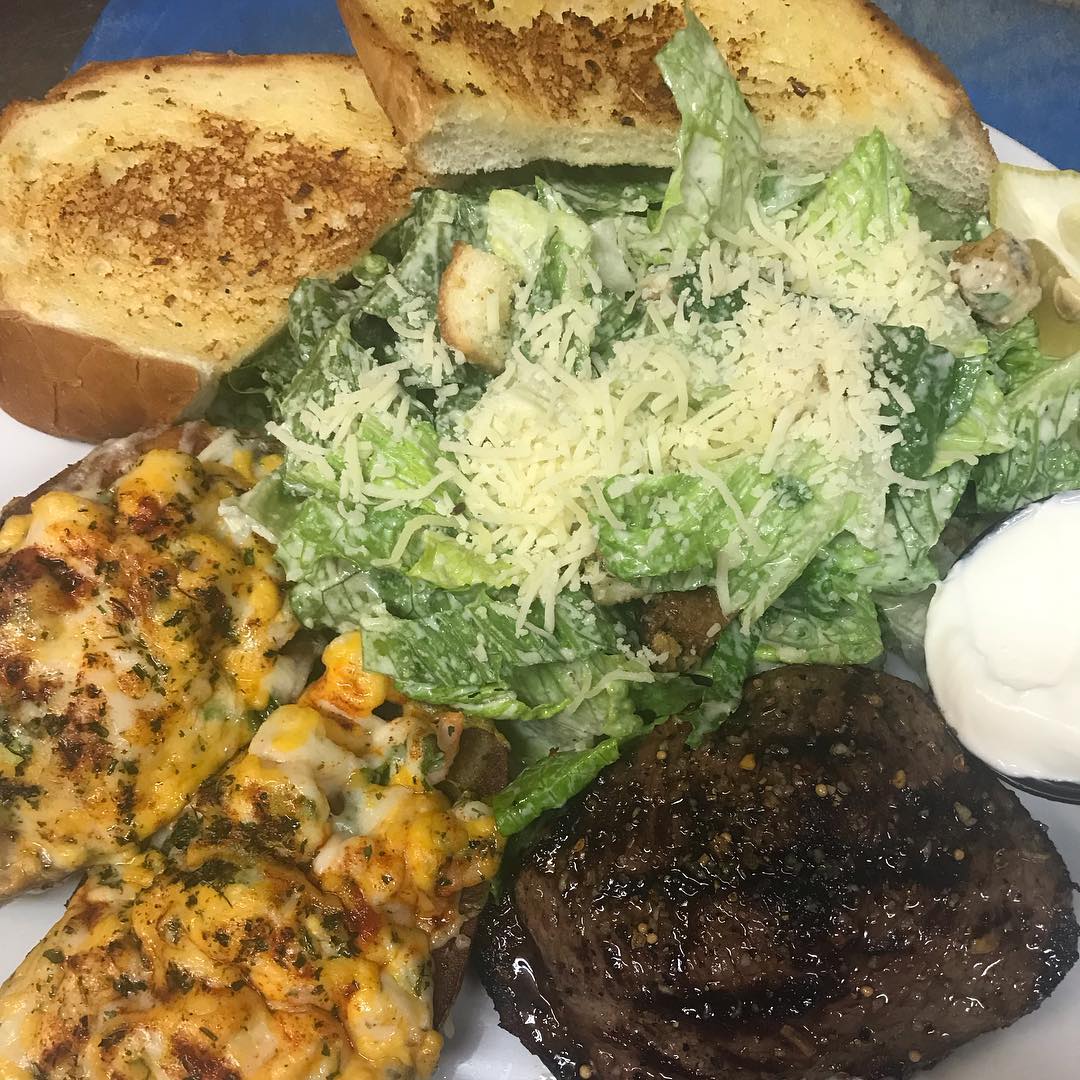 York St Diner is a must-visit place for breakfast, brunch, lunch, dinner, and especially, the irresistible sweet treats in Duncan! The food is fantastic, the menu is extremely extensive, the atmosphere is super relaxing and welcoming, you don't have any reason to miss this place!
Once coming to York St Diner, you've got to try their famous, giant breakfast – The York Street – which comes with bacon, ham, sausages, eggs, hash browns, and pancakes or toast. There is no denying that you'll be full for the rest of the day but it is absolutely delicious and worth it!
Don't forget to have the Spicy Mexi Beef Taco Salad, which is mouth-watering as ever with spicy beef, shredded lettuce topped with sauteed peppers, onions, melted cheese, tortilla chips, and chipotle mayo! Heavenly heaven!
What to order: The York Street, The Hungry Man's Breakfast, Spicy Mexi Beef Taco Salad, Spicy Curry Beef, Pork Cutlet, Local Artisan Cheesecake.
Address: 5849 York Rd, Duncan, BC V9L 3S2
Website | Instagram | Facebook
7. Aastha Devotional Indian Restaurant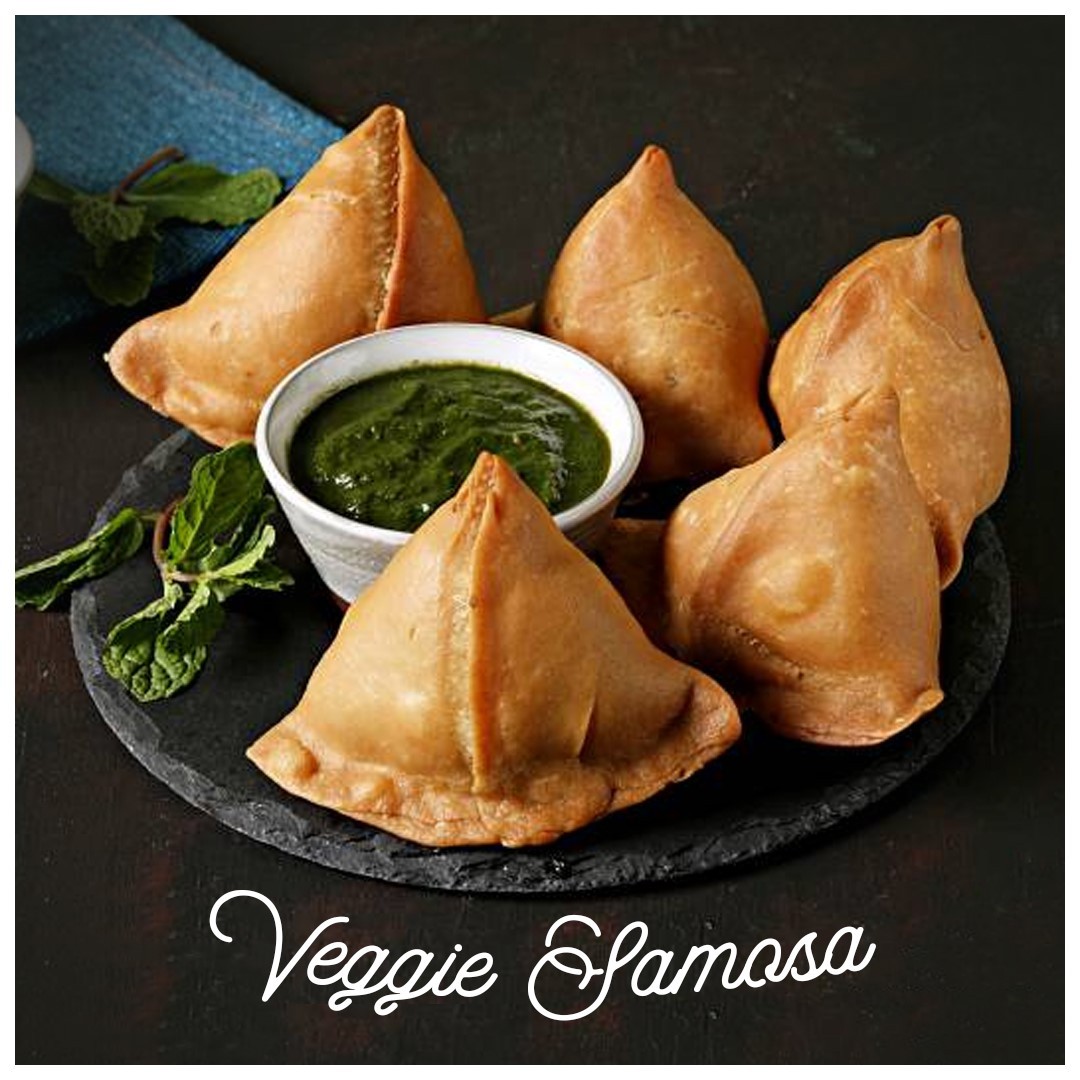 Serving authentic Indian food and the true essence of the Indian spirit, Aastha Devotional Indian Restaurant welcomes you with a warm ambiance, seduces you with the irresistible aroma of spices, and treats your taste buds with sweet, savory, and spicy flavors. No doubt that you will revisit this hidden gem in the heart of Duncan!
If you haven't tried the famous Butter Chicken, you haven't been to Aastha. From the nose, you'll get hints of cumin, ginger, and coriander, which then leads to the herbal-ish taste on the palate. The chicken is flavour-packed, creamy, and incredibly tender which will have you craving more!
You can as well try the classic Lamb Biryani which consists of deliciously moist lamb with paneer, rice, and spinach. All spiced to perfection! For dessert, make sure to have their Gulab Jamun, soft delicious berry-sized balls made with milk solids, flour, and soaked in rose flavored sugar syrup.
What to order: Butter Chicken, Veggie Samosa, Lamb Biryani, Matar Paneer, Gulab Jamun, Rice Pudding
Address: 2680 James St, Duncan, BC V9L 2X5
Website | Instagram | Facebook
6. Salty's Fish And Chips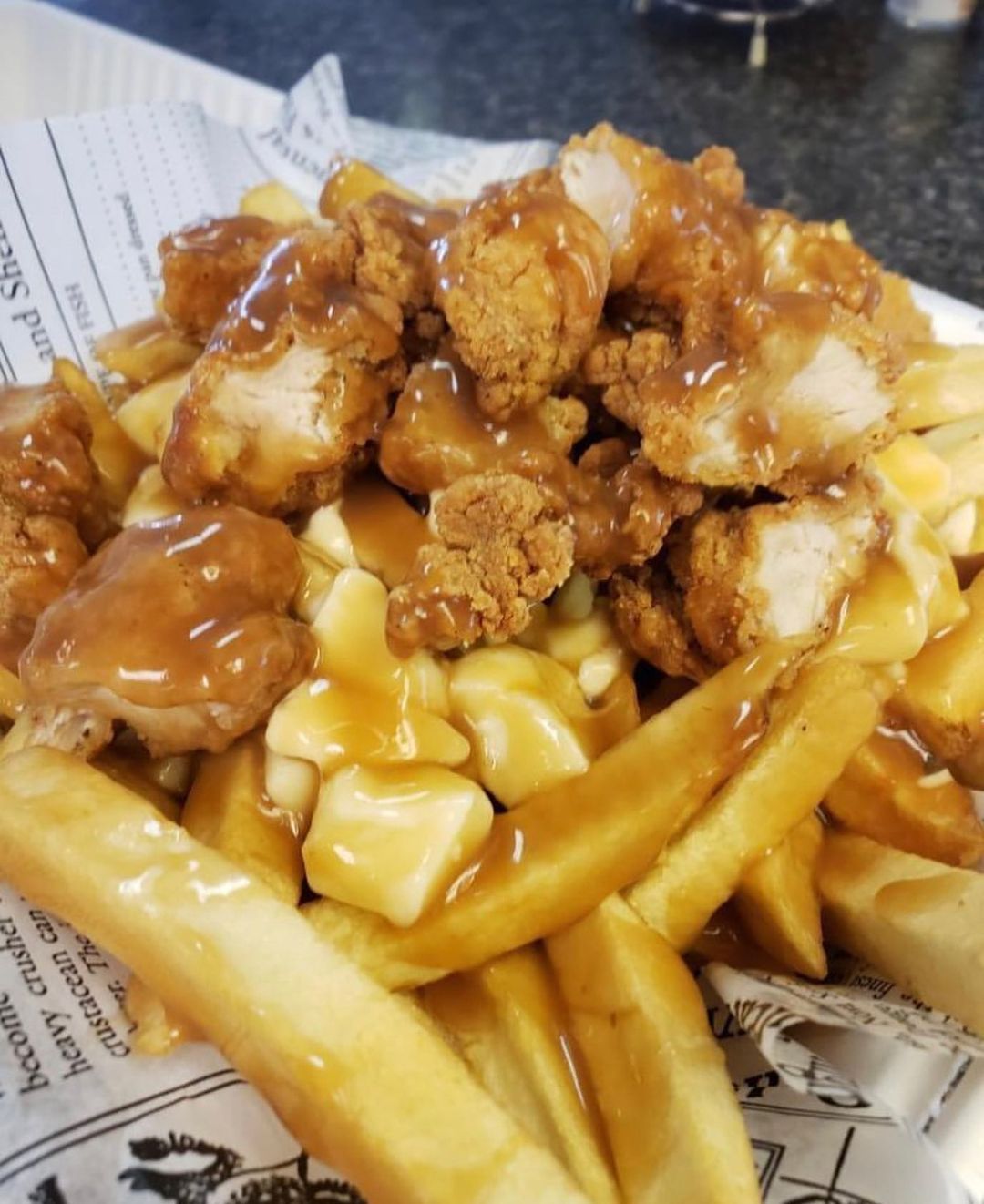 Having been serving the finest fish and chips since the 1970s, Salty's Fish And Chips has been the locals' favourite for the taste of the best. If you're a fan of fries, this is a hit! Pay a visit now to truly experience the unique taste Salty's Fish And Chips offers!
People are lining up for The Northerner, Yam Fries, and Salty's Shrimp Feast, so we bet you might not want to miss them out! The Northerner comes up with lightly battered Atlantic Haddock & chips, breaded shrimp, Northern England's favorite mushy peas, and served with house sauce which is luscious and flavorsome.
The Yam Fries are no less delicious. Crispy outside, delectable sweet potato inside! And Salty's Shrimp Feast can please your palate with shrimps and tiger prawns served with fresh-cut chips, which can taste even better with 2 different types of dipping sauce coming along. Finger-licking good!
What to order: The Northerner, Salty's Shrimp Feast, Yam Fries, Halibut & Chips
Address: 250 Trans-Canada Hwy, Duncan, BC V9L 3P9
Website | Instagram | Facebook
5. The Old Fork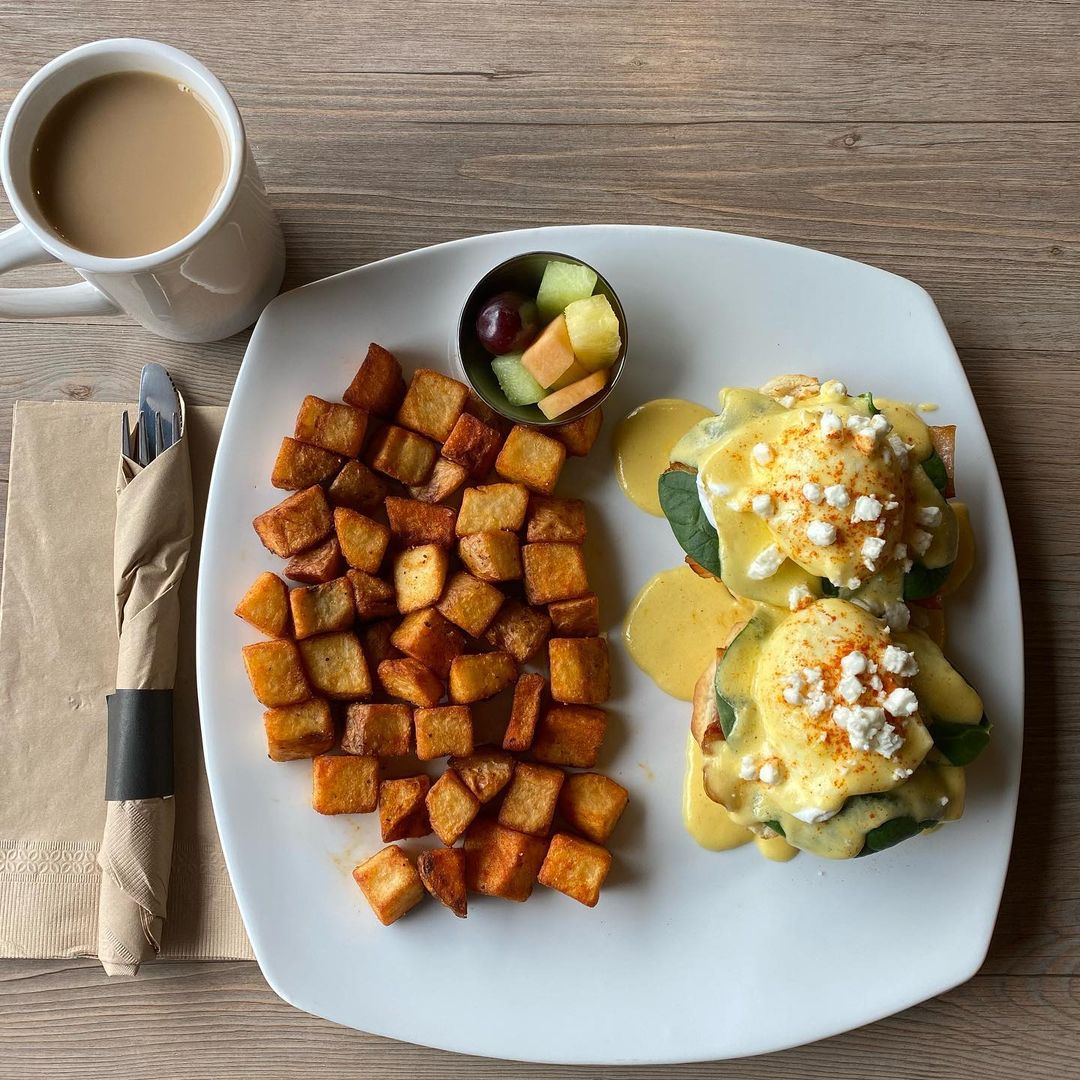 The Old Fork is known as the hidden gem of Duncan to the locals when being a fun eatery that serves up breakfast, lunch, and dinner with a mix of old-style Southern goodness and Vancouver Island inspiration. You can always come early in the morning to enjoy the calming ambiance, stay for lunchtime with the crowd, and come back for dinner with a romantic, light-dimming ambiance!
What The Cluck seems to be the best-selling burger with grilled chicken breast, bacon, smokey maple glaze, swiss cheese, veggie, and roasted garlic aioli, which is sapid, flavorsome, and meaty. Trust us when we say this is the best burger ever!
Spice it up a little bit with BBQ Jalapeno Burger. While diced jalapenos bring on the heat and Worcestershire sauce gives it a subtle savory flavor; bacon, crispy fried onions, and BBQ sauce take the burger over the top with its luscious taste!
What to order: What The Cluck, Creole Prawns & Scallops, Pesto Chicken Pasta, Salmon Pesto, BBQ Jalapeno Burger
Address: 140 Trans-Canada Hwy, Duncan, BC V9L 3P7
Website | Instagram | Facebook
4. Baan Do's Stir Fry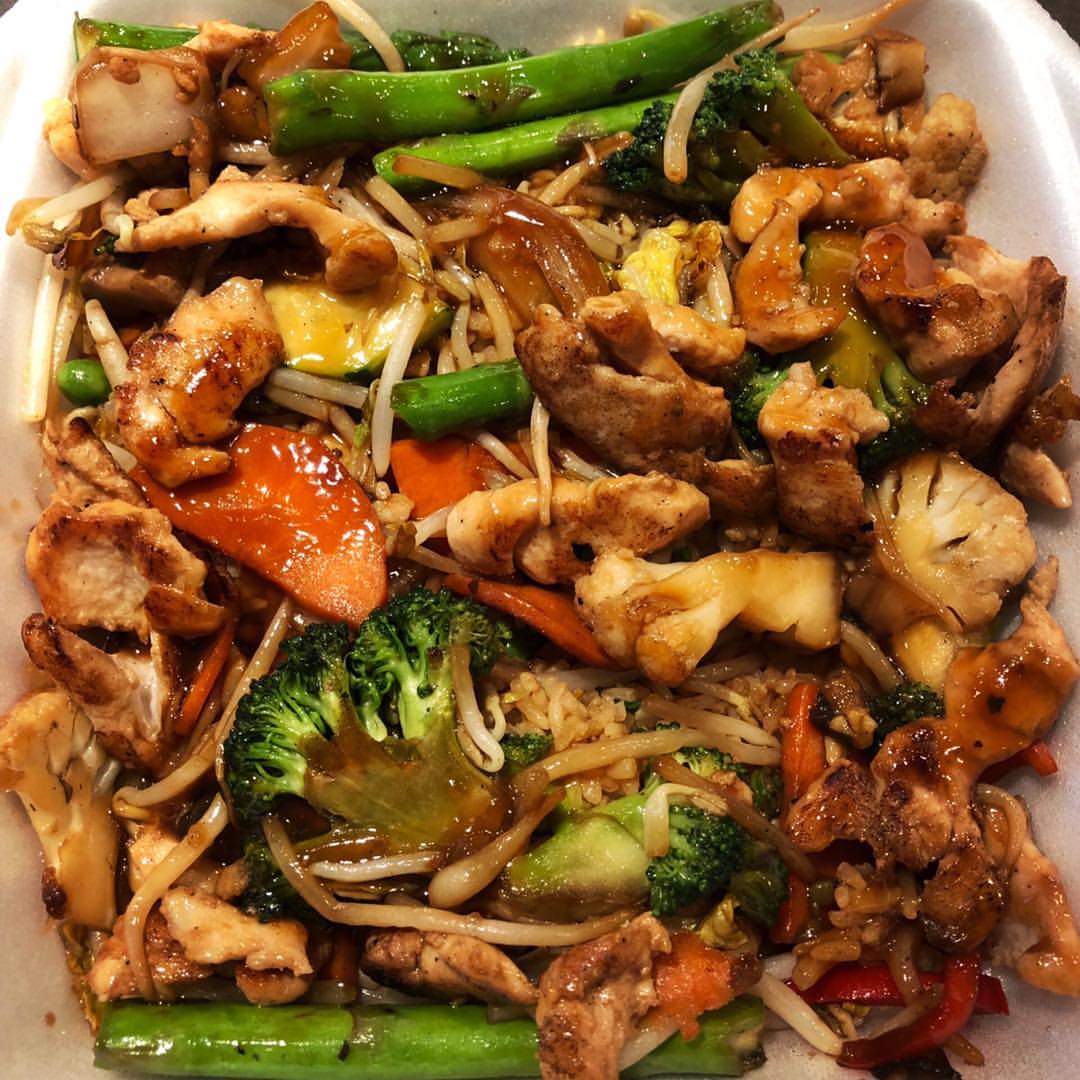 If you are a huge fan of stir-fry, Baan Do's Stir Fry must be on the list! By offering top-notch Asian-inspired stir-fry dishes, don't be surprised to find tables at Baan Do's are always full. Though their menu is not super extensive and the interior is simple, believe us, their food quality is no joke!
Since Teriyaki Chicken Stir Fry, Sweet & Sour Beef Stir Fry, and Curry Stir Fry are the best-sellers at Baan Do's, you will surely want to try them first! The chicken is well-seasoned and tender, while the sauce is a combination of so much flavor – garlic, ginger, orange, soy, rice vinegar, brown sugar – you'll be licking the sauce off your fingers!
The beef is no less delectable, which is fully packed with delicious flavors and can be extremely seductive with that soft, melt-in-mouth beef!
What to order: Teriyaki Chicken Stir Fry, Sweet & Sour Beef Stir Fry, Curry Stir Fry, Hot & Spicy Tiger Prawns Stir Fry.
Address: 2680 James St, Duncan, BC V9L 2X5
3. Dog House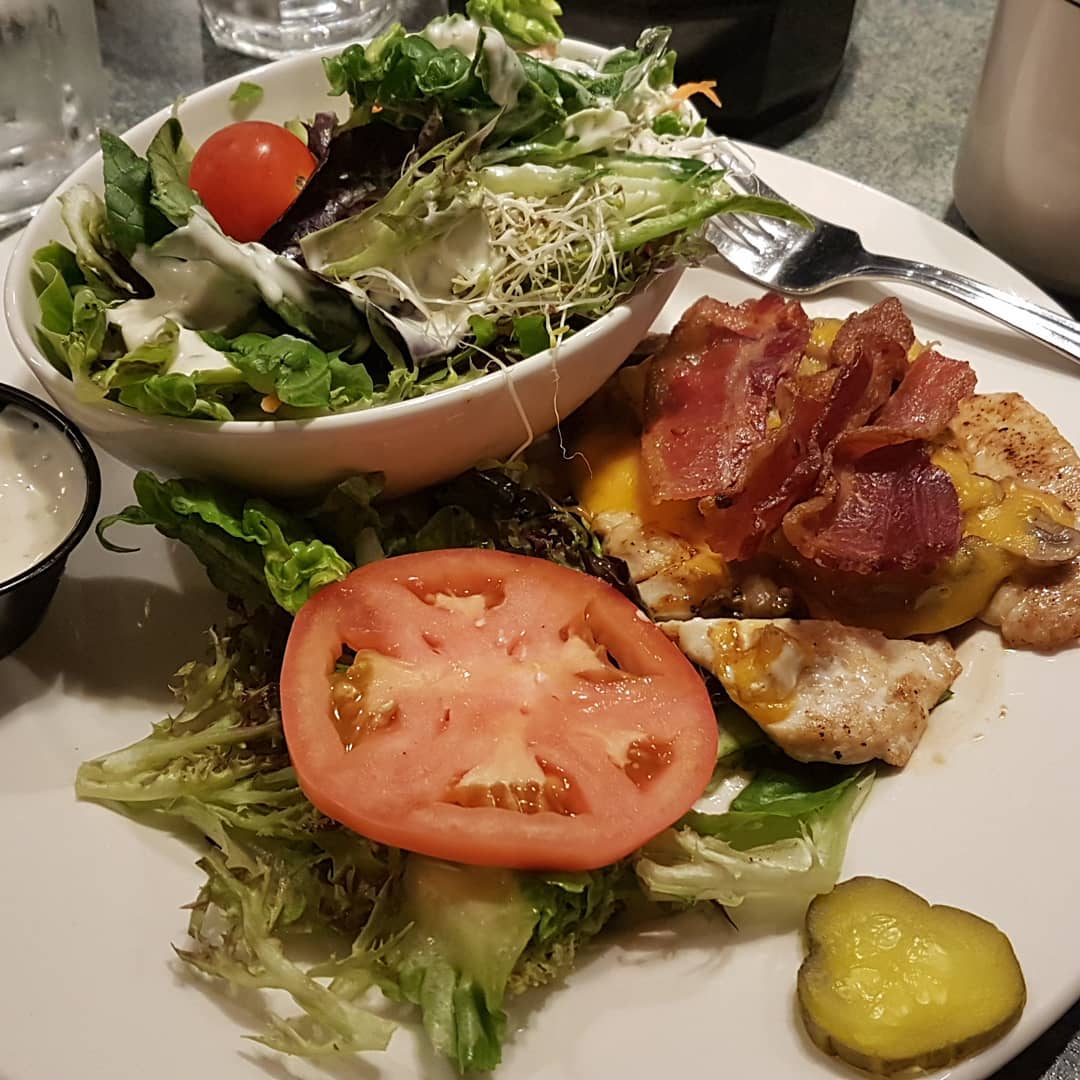 Having been operated for over 60 years, Dog House is the top-of-mind restaurant of the locals when coming to traditional breakfast, lunch, dinner, and sweet treats. If you're looking for a family restaurant in Duncan, this down-to-earth place with a super friendly atmosphere can never go wrong!
Settle down with their Chicken Finger Meal, these fried to perfection, golden brown crispy chicken strips can drive you crazy! With 4 choices of dipping sauces: plum, sweet & sour, honey mustard, and BBQ sauce, your taste buds must be so happy.
Thai Peanut Chicken Bowl is a delicate dish that you surely want to try, combining grilled chicken breast and stir-fried veggies tossed with house-made Thai peanut sauce, it smells and tastes like heaven!
What to order: Chicken Caesar Wrap, Chicken Finger Meal, Thai Peanut Chicken Bowl, Chicken Stir Fry, Banana Cream, Fruit Pies
Address: 271 Trans-Canada Hwy, Duncan, BC V9L 3R1
2. Just Jakes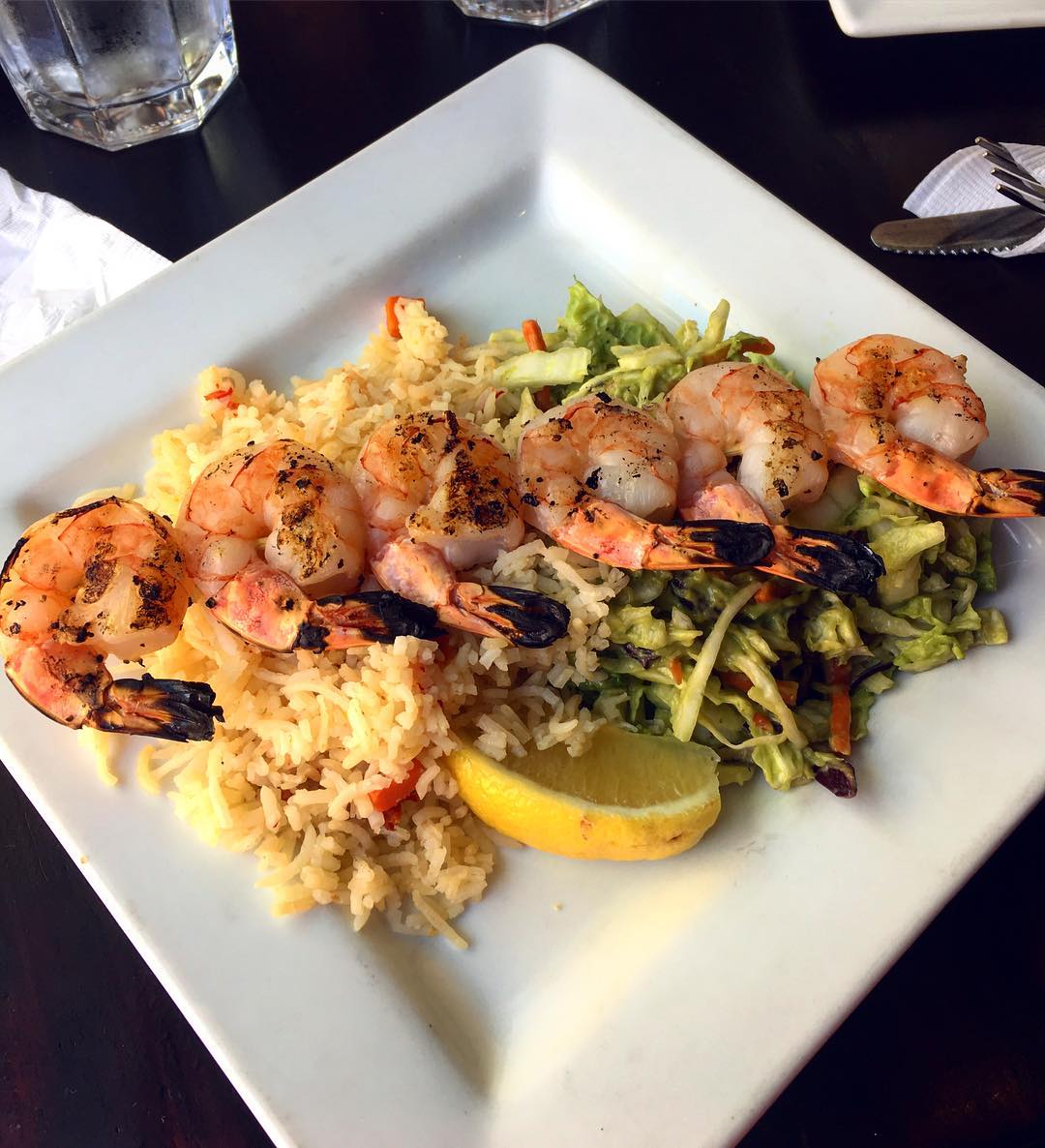 Just Jakes has been a local hot spot for generations of families to enjoy casual dining and celebrations of all kinds for over 30 years. And to be honest, with that top-notch food quality, cozy and easy-going ambiance, Duncan needs more restaurants like Just Jakes!
Their famous Mediterranean Crab Dip, Jake's Gourmet Burger, and Prime Rib Beef Dip can never disappoint you. While the crab dip comes with rock crab, sun-dried tomatoes, roasted garlic, cream cheese, spices, and is served with grilled pita; the beef dip is way more flavorsome with slow-roasted prime rib, secret house sauce, and served with a bun.
Wash it all down with the light, clean, crisp Cowichan Bay Lager with a soft nut maltiness. Craving a stronger one? Shawnigan Irish Ale is sure to please your palate with that sweet caramel malt and hints of wood!
What to order: Mediterranean Crab Dip, Jake's Gourmet Burger, Prime Rib Beef Dip,
Address: 45 Craig St, Duncan, BC V9L 1V7
1. The Old Firehouse Wine & Cocktail Bar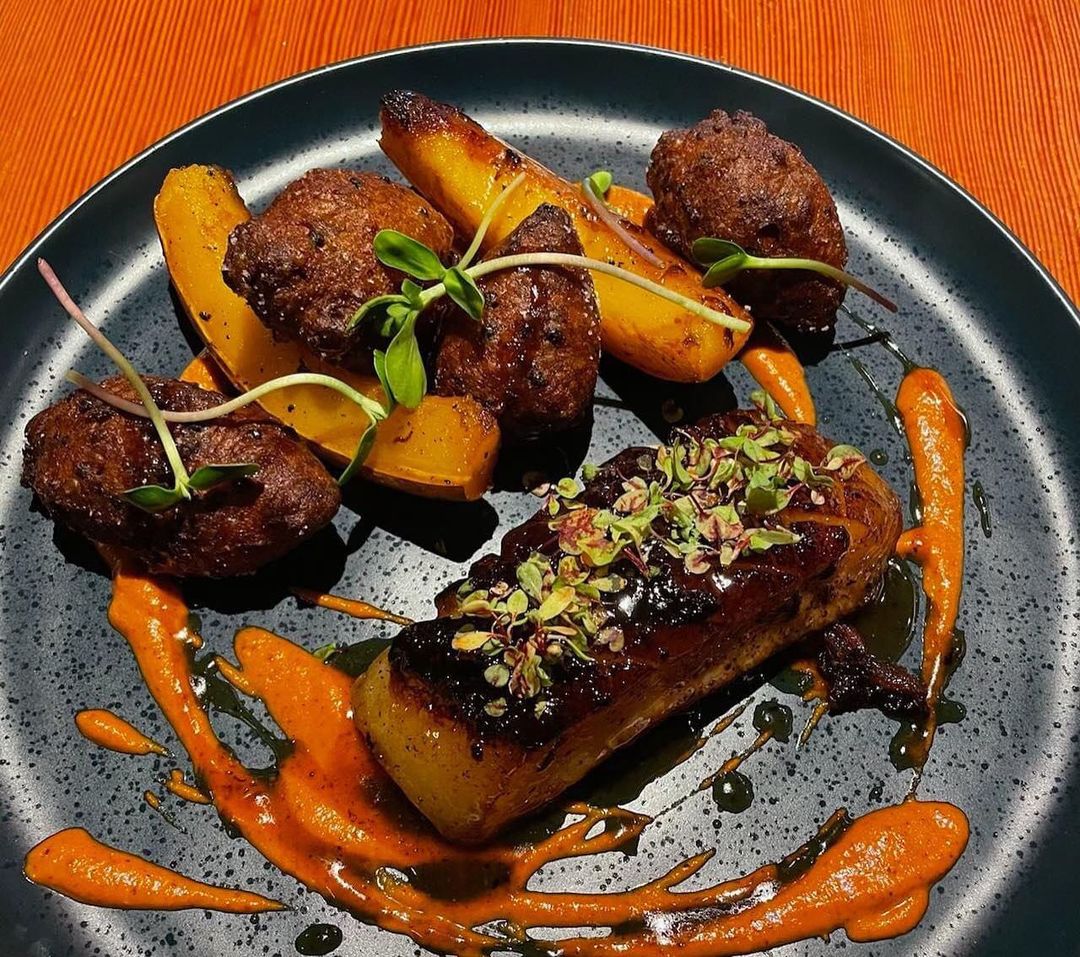 Time for a little wine and cocktail, shall we? Being a comfortable bar on Downtown Duncan's City Square, The Old Firehouse is the locals' all-time favorite when offering an extensive collection of wines, cocktails, whiskies, and spirits. Plus, the food menu is sure to tempt you somewhere with a wide range of choices!
For food, don't hesitate to go for the light, pillowy, flavor-packed Ricotta Gnocchi, or the juicy, meaty, and flavorsome Blue Cheese BBQ Burger. You should never miss their North African Yam Tacos, which are loaded with roasted sweet potatoes, black beans, and a rich blend of spices that make their tacos stand out from the norm!
Their classic drinks are perfect, but if you're searching for something more unique, let them surprise you with Jazzy Jeff. The rule is, you tell them your favorite flavors, and they will try to customize it based on the main dish ingredients! You can never get bored drinking at The Old Fire House.
What to order: Ricotta Gnocchi, Blue Cheese BBQ Burger, North African Yam Tacos, Jazzy Jeff
Address: 40 Ingram St, Duncan, BC V9L 1N7
Website | Instagram | Facebook
Visiting Duncan has never gotten bored with all sorts of activities, from entertainment choices, sightseeing, to the diverse culinary. Don't hesitate to let us know what you think, and if you happen to have more recommendations, let us know! Keep yourself updated with these 10 must-try restaurants in Nanaimo
How We Create Our "Best" Lists
All Noms Magazine's "best" lists are created using multiple factors and signals to help readers find the best restaurants, things to do, and places to stay at. Some of these factors and signs include personal experiences, correspondence with locals, and compiling experiences from review sites.
Each list is also created to be balanced (in terms of price, cuisine type, ambiance, and more) as possible. This means that the lists are not specifically created in ranking order. You should be comfortable picking from any of the spots on the list and generally have a good time. But of course, YMMV (your mileage may vary) and everyone may have different experiences/palates.