Looking for the best Indian restaurants in Vancouver? You're in the right place!
Who doesn't love Indian food? Regardless of where you are in the world, you are going to crave spoonfuls of biryanis and paneer. Or perhaps a hearty tandoori and samosa?
Indian cuisine is famous for its distinct yet diverse offerings that can entice any type of palate. .
With that said, here are the best Indian restaurants Vancouver has to offer and what to order at each!
1. SULA Indian Restaurant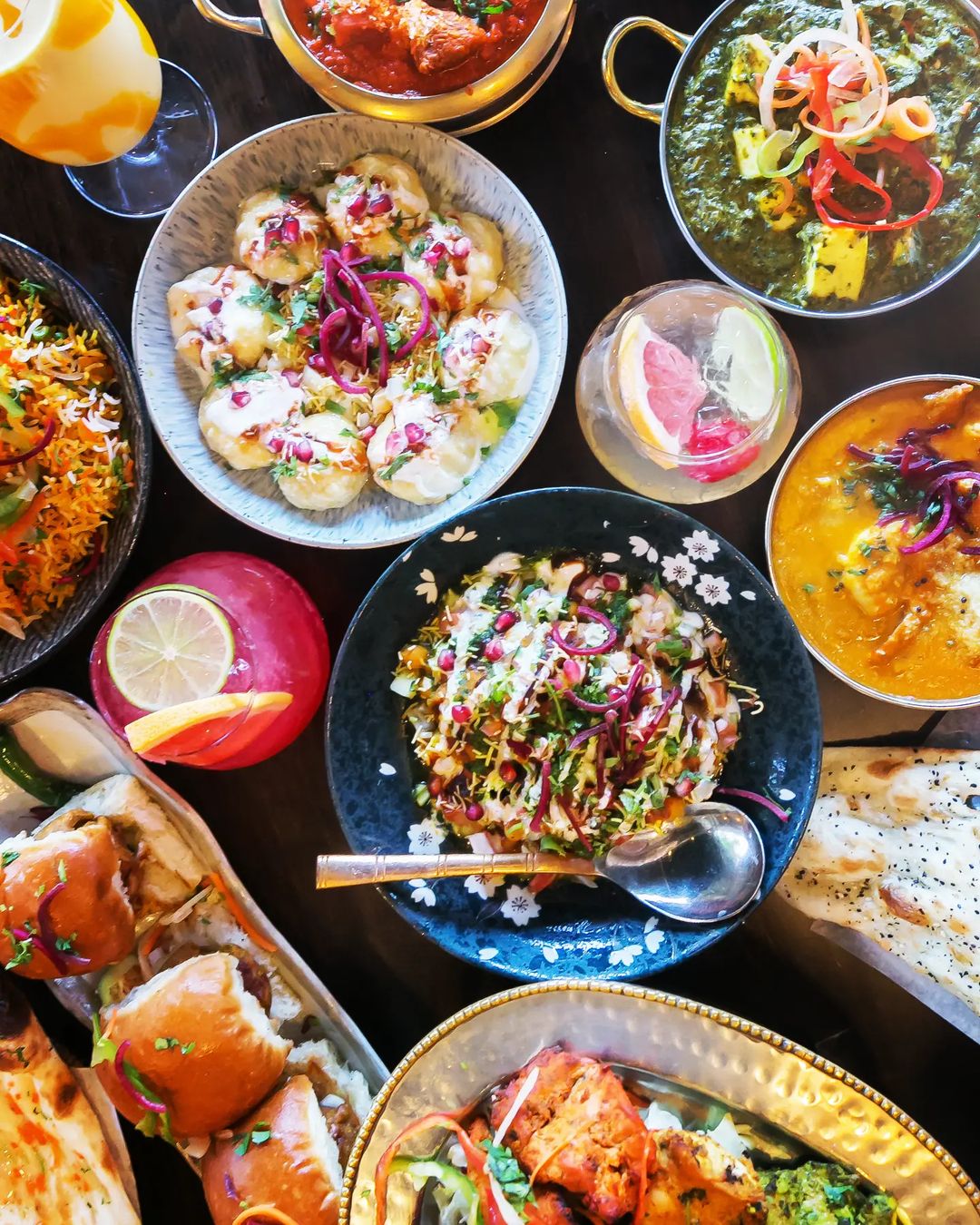 Located in Commercial Drive & Mount Pleasant, SULA sits at the pinnacle of Vancouver's Indian culinary scene with their extensive menu of stellar exotic offerings from South & North India.
You get to enjoy a glitzy indoor garden setting adorned with colourful decors and intricate designs representing the beautiful culture.
You'll be blown away by the cozy ambiance that makes dining more tranquil and memorable.
Every tongue that tasted SULA's dishes would agree: they arguably serve some of the best Indian dishes in the city.
Everything from their menu is hands down delicious and top tier, but what attracts us the most are SULA's chicken tikka masala, chicken kadai, papdi chaat, and vada pav.
Enjoy these delicacies with your friends over an order of their special cocktails, which is another SULA item you must not miss. We recommend Mumbai mule or spice trade!
What to order: Chicken Tikka Masala, Chicken Kadai, Papdi Chaat, Railway Vada Pav, Mumbai Mule, Spice Trade
Addresses:
-Commercial Drive: 1128 Commercial Dr, Vancouver, BC, Canada
-Main Street: 4168 Main St, Vancouver, BC V5V 3P7
Website | Instagram | Facebook
2. Bombay Kitchen and Bar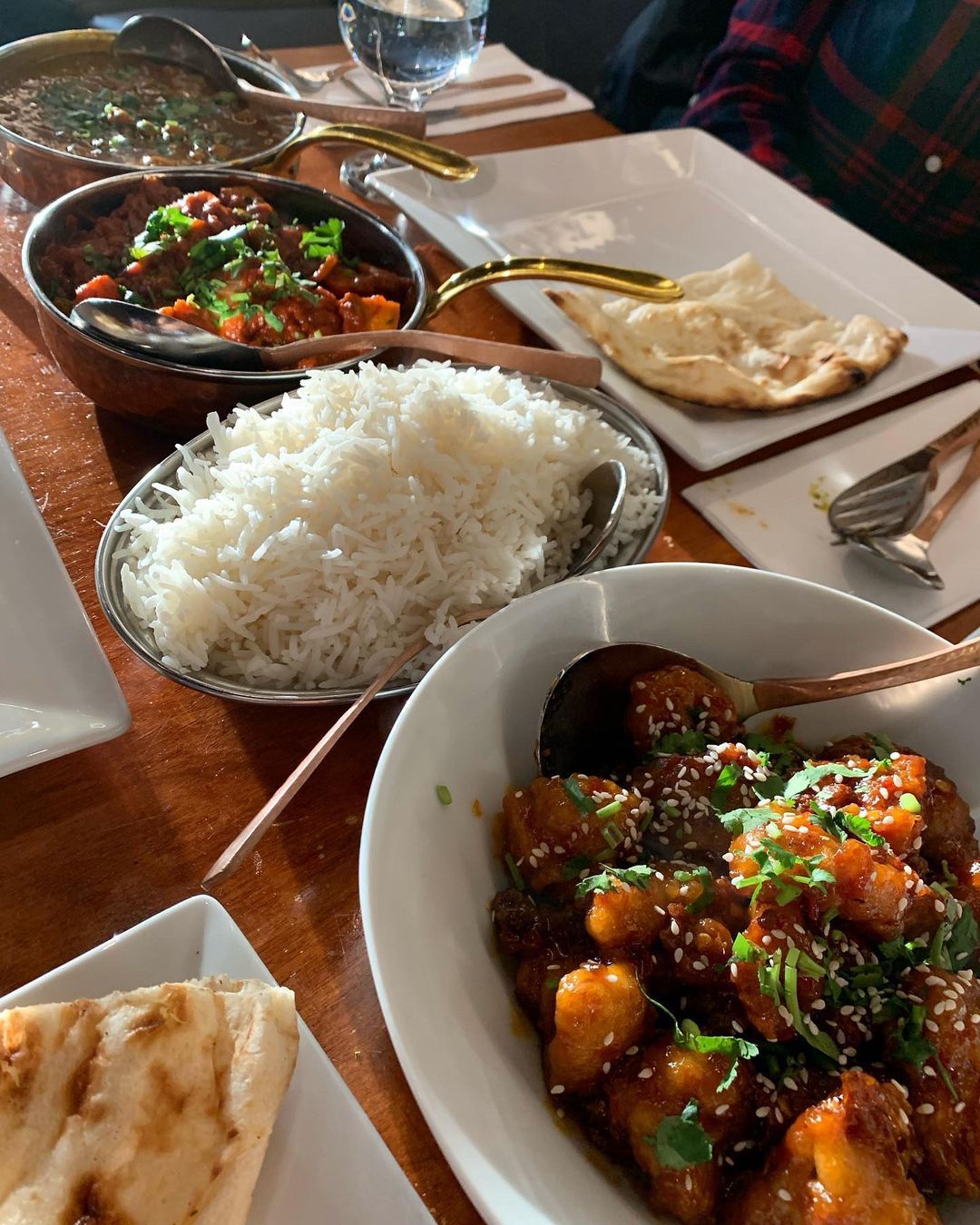 Bombay Kitchen and Bar is another favourite Vancouver Indian restaurant that is highly-rated by patrons and visitors.
They are one of the few offering an all-you-can-eat buffet with Indian cuisine, so you can plan a visit with your squad for a special AYCE menu.
Bombay Kitchen is the perfect place for dates with your loved ones! Their candlelit dining experience will surely make you don those heart eyes while renewing your feelings over vegetable Manchuria, karahi paneer, beef curry, and mango lassi.
In addition, their bar is beautifully decorated with the perfect lighting, most ideal for enjoying a cocktail over meaningful convos.
But what makes Bombay Kitchen stand out is their exciting take on traditional Indian food, which infuses Canadian flair into classic dishes from India.
What to order: Vegetable Manchuria, Mango Lassi, Karahi Paneer, Beef Curry
Address:
-Commercial Drive: 1018 Commercial Dr, Vancouver, BC, Canada
-4473 W 10th Ave, Vancouver, BC V6R 2H8
-1061 Denman St, Vancouver, BC V6G 2M7
Website | Instagram | Facebook
3. Nirvana Restaurant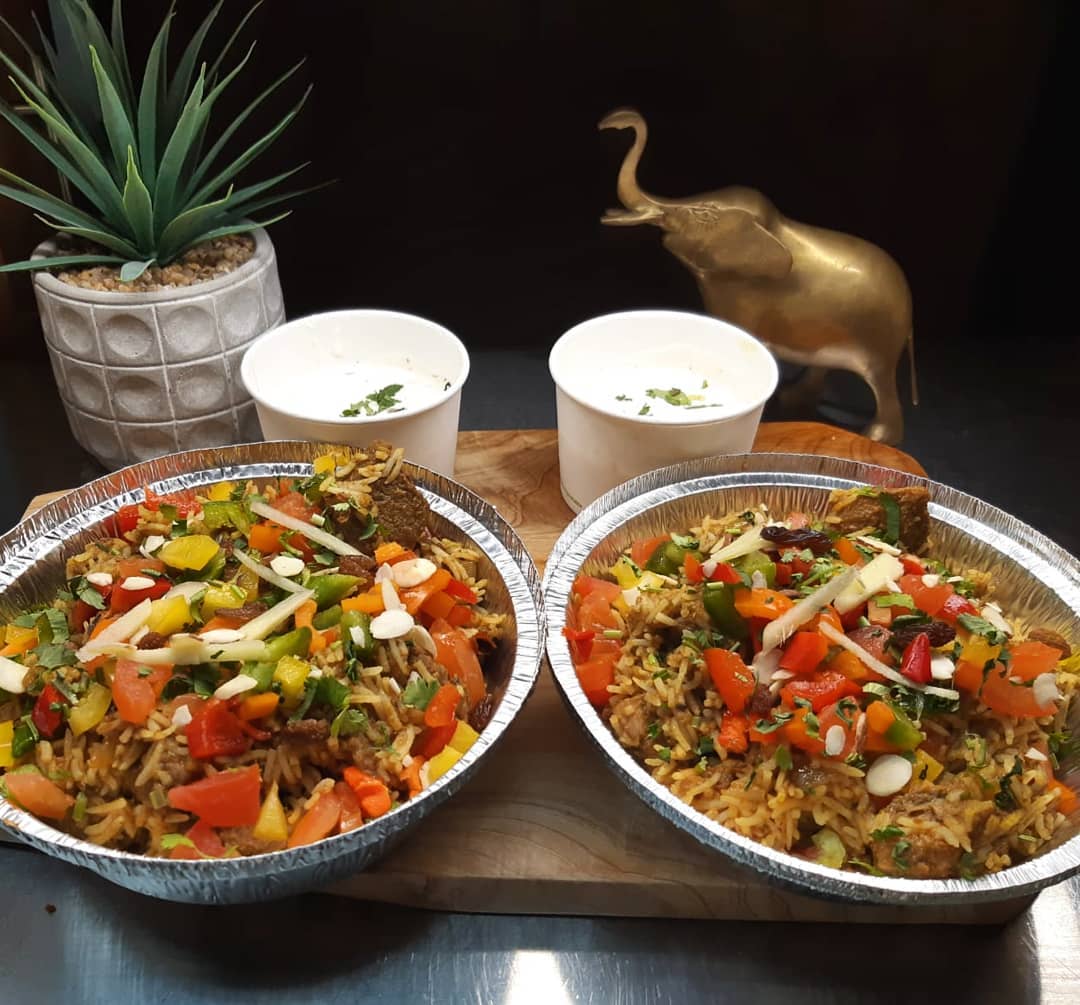 Nirvana is a family-owned restaurant tucked away on the west side of Main Street, near Kingsway and Broadway.
They consistently serve quality Indian food and first-class service for years, making them a "go-to" restaurant for Vancouverites craving Indian cuisine.
The earth-toned interior complimented by dark wooden tables and chairs adds an elegant twist to the dining experience.
Take into account colorful paintings and pretty lighting, and you'll have a warm atmosphere best-suited for any occasion.
Be hypnotized by their veggie pakoras, butter chicken, and palak paneer. They let you decide the level of spiciness, so you can comfortably eat these dishes!
Pair them up with a masala chai for the best finishing touch! Truly a nirvana of Indian food!
What to order: Butter Chicken, Palak Paneer, Vegetable Pakoras Platter, Masala Chai
Address: 2313 Main Street, Vancouver, BC V5T 3C9, Canada
Website | Instagram | Facebook
4. Tasty Indian Bistro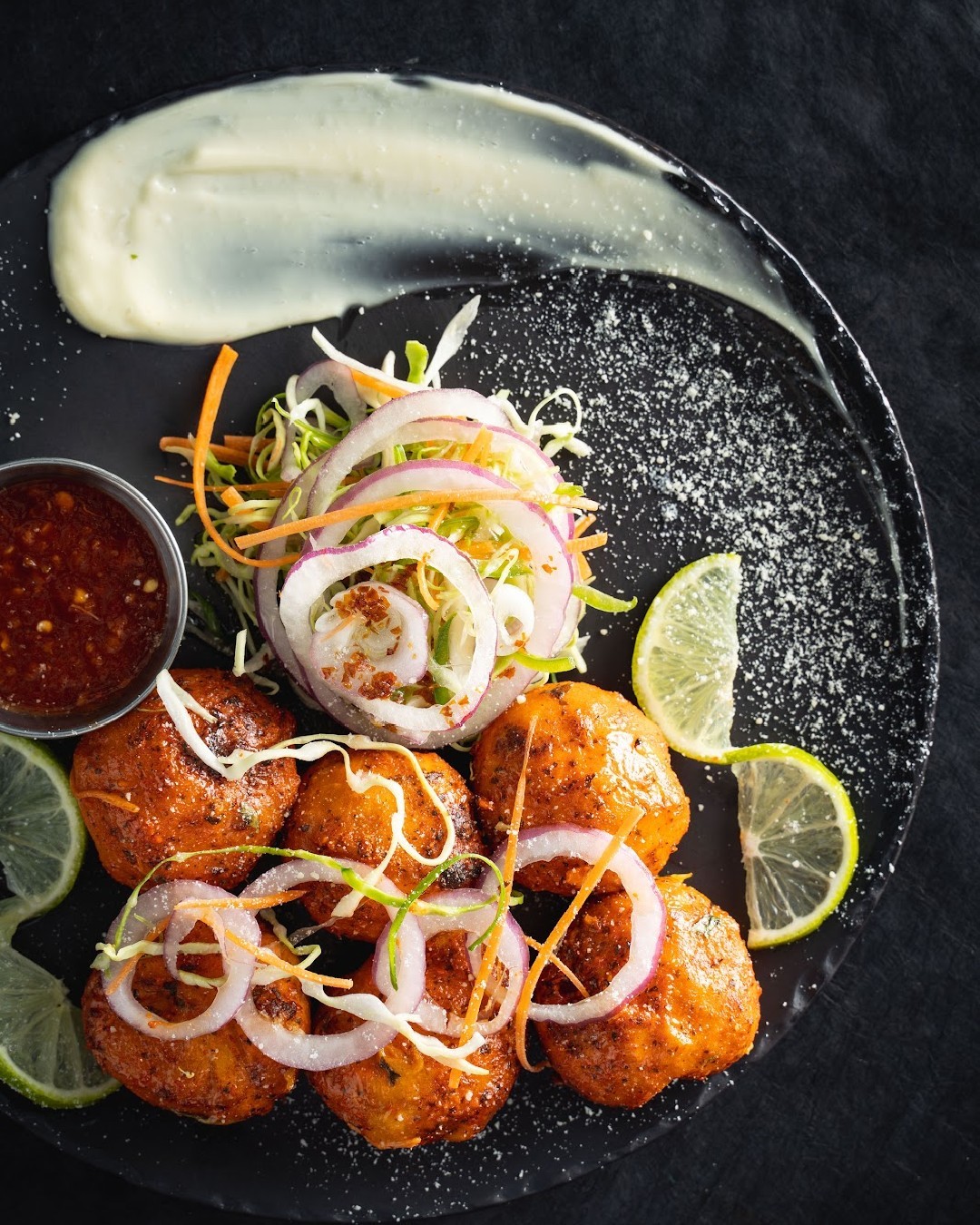 Suppose you're looking for some upscale restaurant serving flavourful Indian dishes served in eye candy presentations.
In that case, Tasty Indian Bistro is your best bet in Vancity.
Located in Yaletown, the staff warmly welcomes you in their charming Punjabis and would gladly walk you through their menu if you're not that familiar with Indian cuisine.
The assortment in their menu is astonishing! Everything is neatly crafted to showcase the best dishes from halfway around the world.
But what caught our attention were their tandoori chicken, malai kofta, garlic naan, and kiwi capiroska.
But just a pro tip of sorts, loosen your belt as you dine because their proportions are huge!
What to order: Tandoori Chicken, Malai Kofta, Garlic Naan, Kiwi Capiroska
Address: 1261 Hamilton St, Vancouver, BC V6B 6K3, Canada
Website | Instagram | Facebook
5. Mumbai Local Restaurant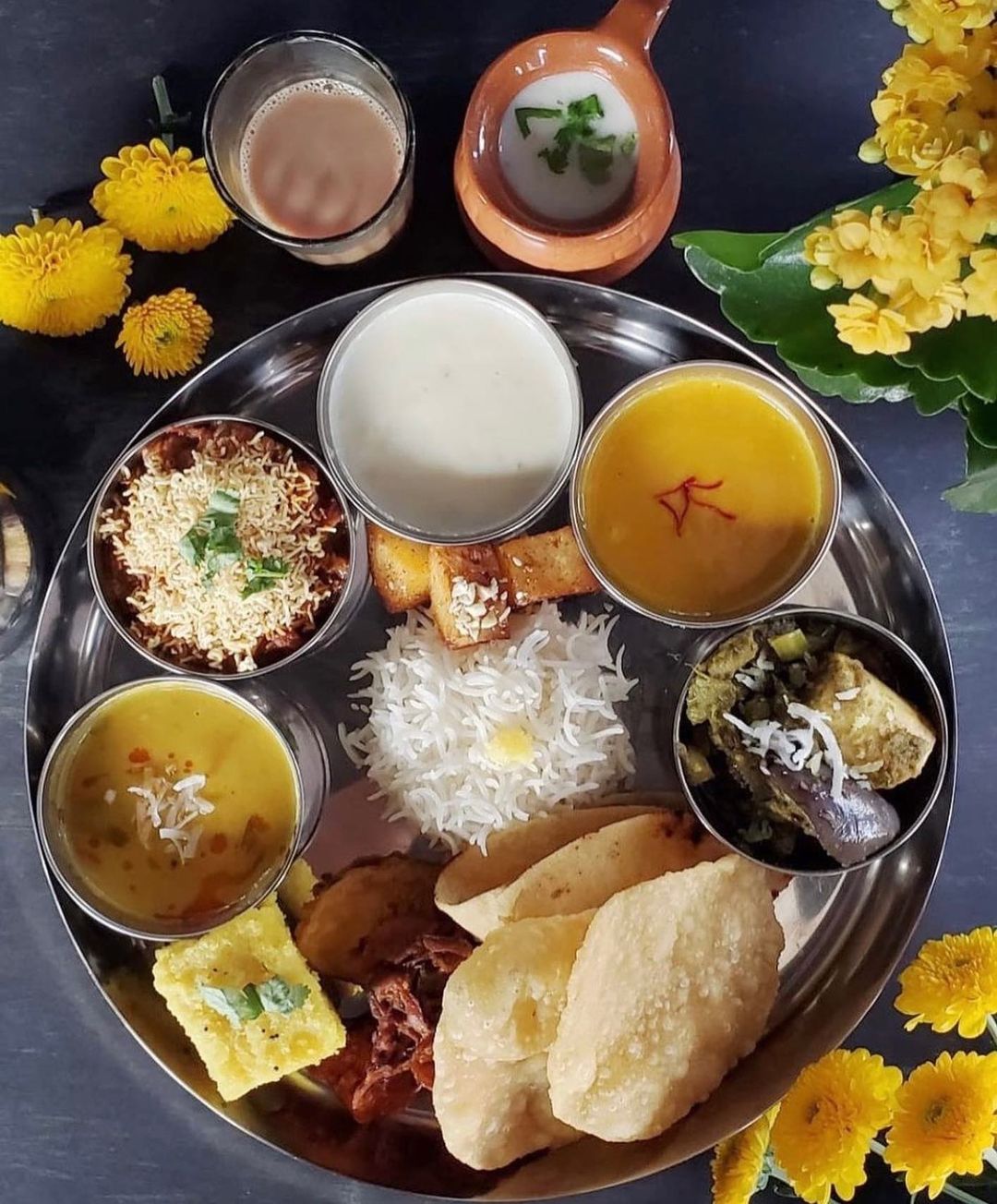 Mumbai Local Restaurant is a little Indian food spot on Davie near Thurlow. They're the perfect place if you're jonesing for Mumbai street food.
Don't be surprised; they're fond of unusual yet stunning decors. The last time we checked, a whole bicycle was waiting at the entrance.
But that's part of their interior, boasting a modern and eccentric display of arts depicting everything Mumbai.
All of their dishes are outstanding, but we're kind of biased towards Mumbai Local's vada pav, Kolhapuri mutton curry, chicken malai kabab, and chaat sampler.
We choose the sampler simply because we can't make up our mind to pick only one chaat! But we didn't regret it any bit since all items on the platter are superb.
What to order: Vada Pav, Kolhapuri Mutton Curry, Chaat Sampler, Chicken Malai Kebab
Address: 1148 Davie St, Vancouver, BC V6E 1N1, Canada
Website | Instagram | Facebook
6. Davie Dosa Company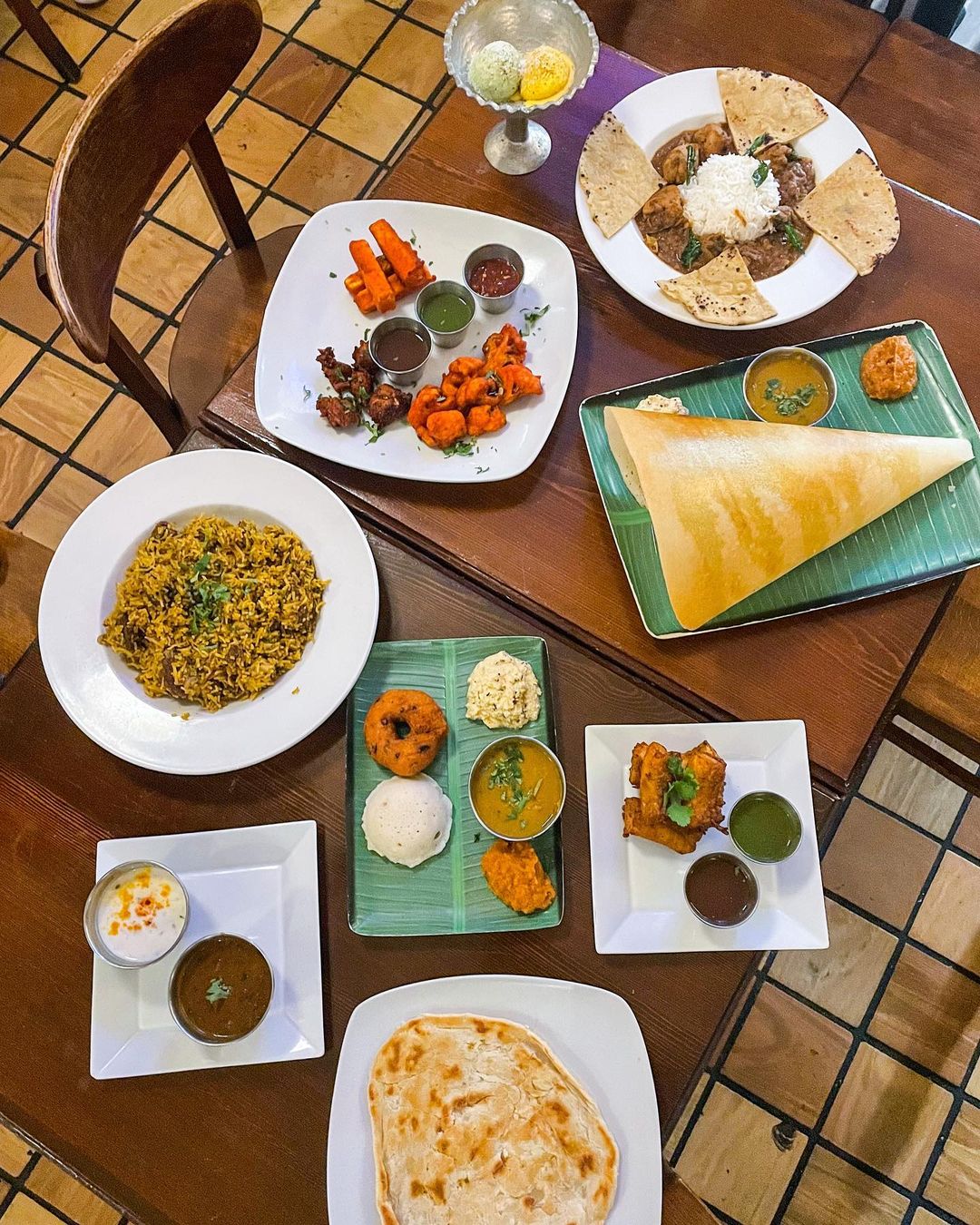 What previously was an Italian restaurant was converted into a spot providing the best Indian dosas.
Davie Dosa Company is a small restaurant established in 2017, but don't let their size trick you into thinking they're mediocre.
In fact, Davie Dosa Company's menu is the epitome of opulent Indian food! What's more, you can grab a bite of authentic Indian cuisine for a reasonable price.
Their dosas are masterfully crafted to merge South Indian traditional masala dosas with the Canadian palate, giving birth to a remastered, more flavorsome version of the Indian crepe.
Davie Dosa's specialties are made more special and unique by their impressive chutney and sambar. We highly recommend their masala and ghee roast dosas! They never disappoint.
You must also try their lentil donuts (medhu vada) and yellow lentil curry! To ensure that everyone enjoys Indian food, Davie Dosa offers options specially crafted for foodies with strict diets.
What to order: Masala Dosa, Ghee Roast Dosa, Medhu Vada, Yellow Lentil Curry
Address: 1235 Davie St, Vancouver, BC V6E 1N4, Canada
Website | Instagram | Facebook
7. The Indian Chefs Kitchen & Bar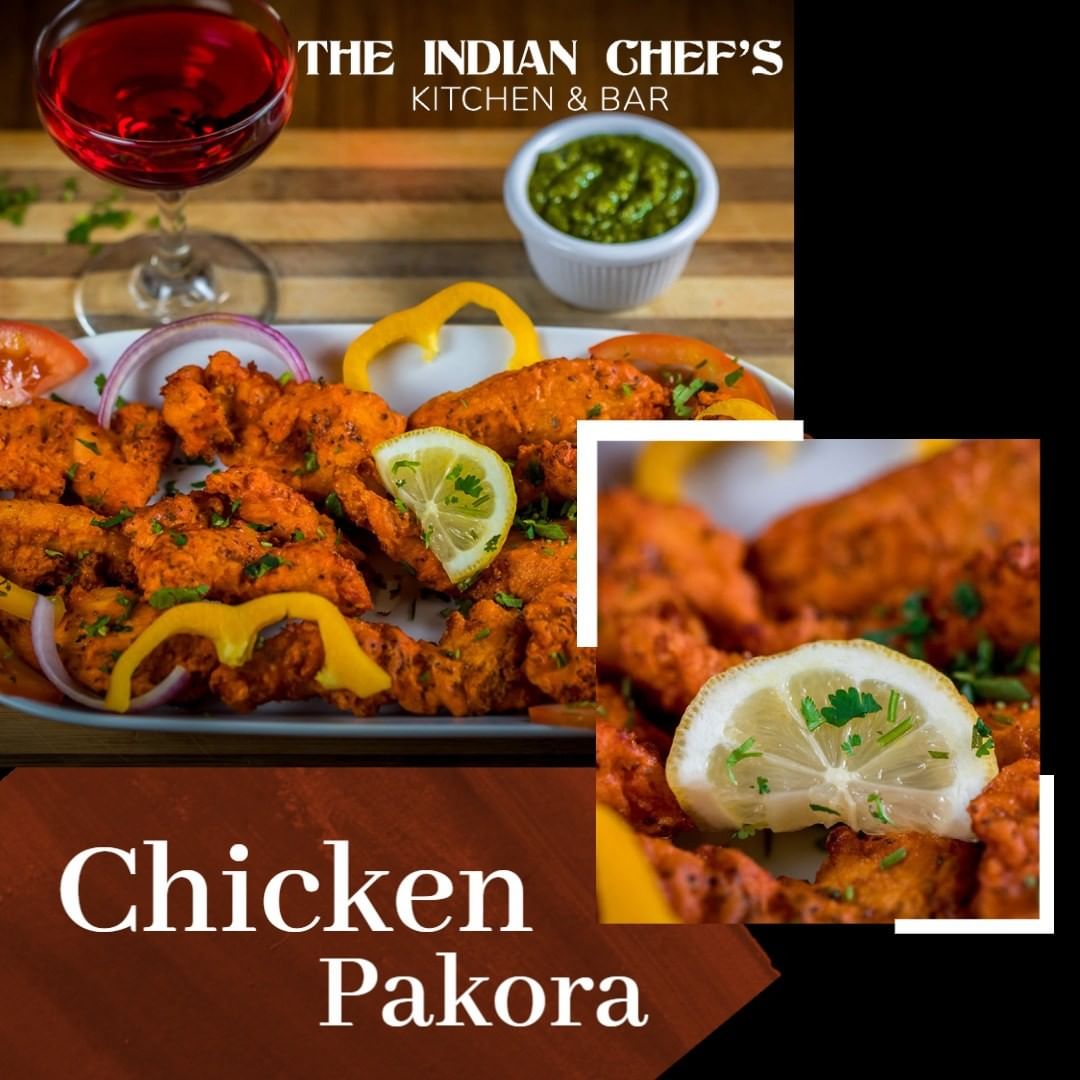 Led by a team of award-winning chefs, The Indian Chefs Kitchen & Bar is a Hastings hidden gem specializing in creating Indian food with only fresh ingredients.
They managed to find the method of re-inventing Indian cuisine to perfectly match local taste without sacrificing the flavors.
Dine in delight with garlic naan, prawn masala, chicken pakora, and goat biryani. The naan highlights the distinct flavors of garlic, making it an ultimate partner to almost any dish on their menu.
Their prawn masala is jumbo prawns and spices dancing in tomato sauce—a bit sweet, but still amazing! The chicken pakora is a boneless white meat indulgence hinting at the tanginess of Indian spices.
Lastly, you have the goat biryani, perfect for those wanting a savory and mild spicy dish. You can't find the same recipes in any restaurant, so be sure to check them out!
What to order: Garlic Naan, Prawn Masala, Chicken Pakora, Lunch Special
Address: 2270 E Hastings St, Vancouver, BC V5L 1V4, Canada
Website | Instagram | Facebook
8. Kinara Indian Cuisine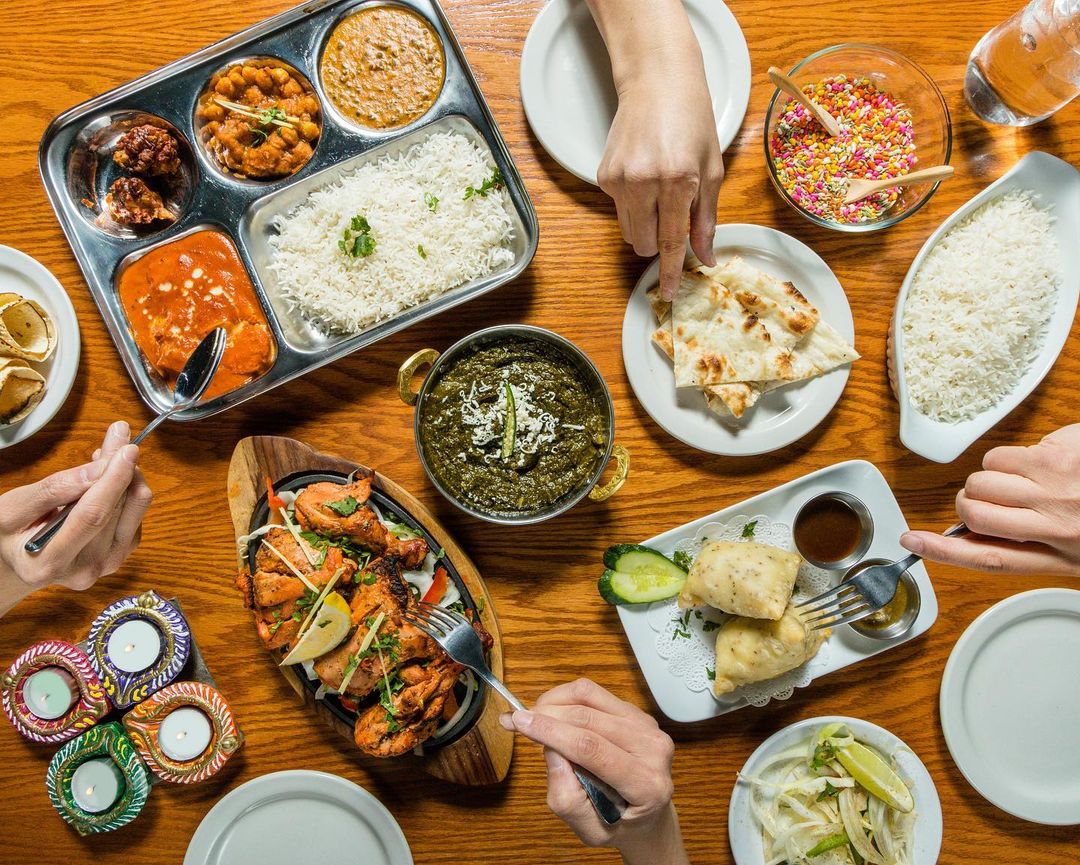 Kinara is another West End Indian food staple serving the community with a lengthy menu filled with delectable items, impeccable service, and a cheerful vibe. Their keen attention to detail and consistency is remarkable!
As a testament to Kinara's consistency in serving quality dishes, their takeout menu is as impressive as the ones you get while dining in.
With that said, you should try out their paneer makhani, mango chicken curry, and of course, the classic samosa!
Adding value to the dining experience is their knowledgeable staff, who would gladly tell you about the different spices in their food, along with a recommendation you'll surely love.
What to order: Paneer Makhani, Mango Chicken Curry, Samosa
Address: 1326 Davie St, Vancouver, BC V6E 1N6, Canada
Website | Instagram | Facebook
9. Indian Roti Kitchen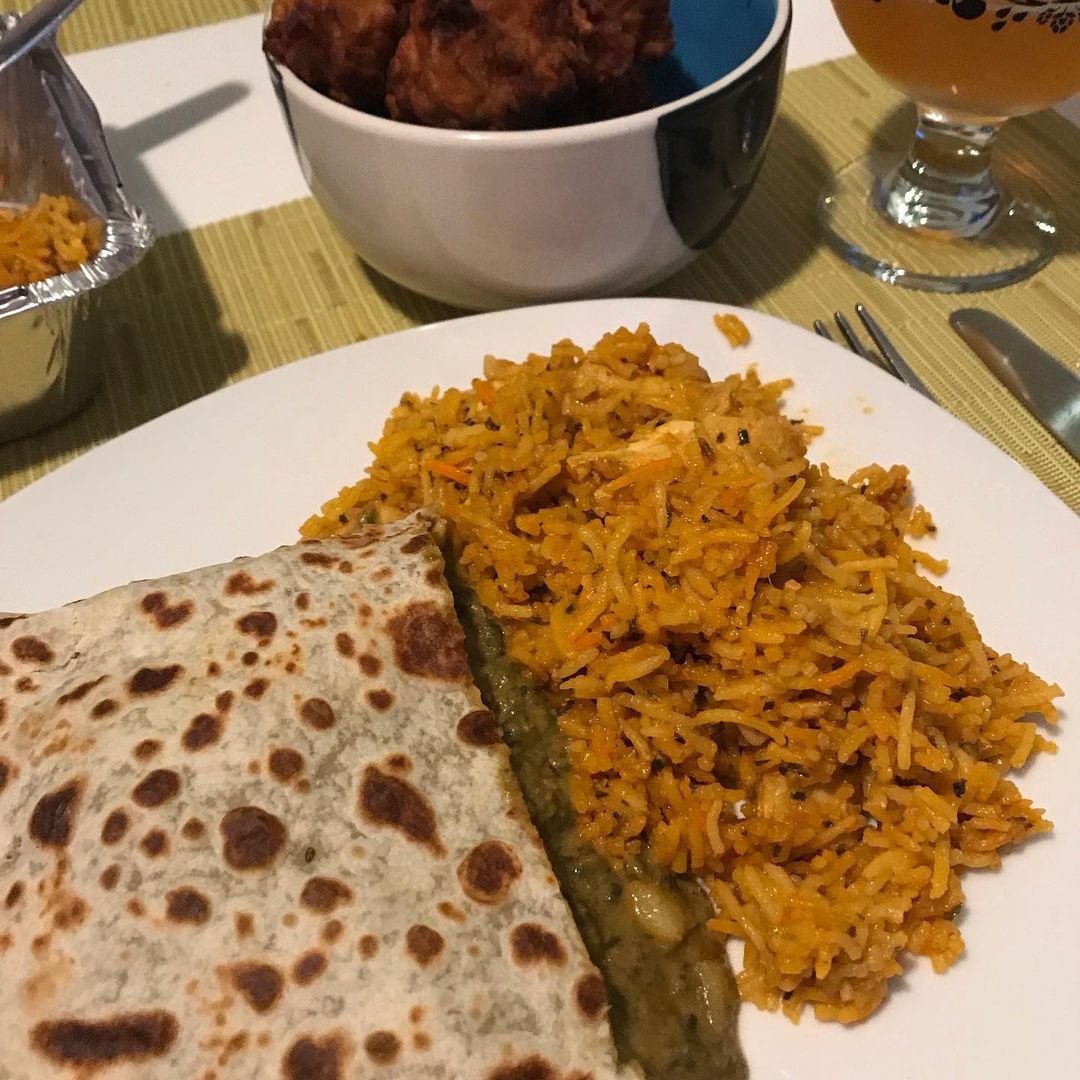 Indian Roti is a Cambie pride famous for their savory stuffed rotis.
And we're sure that almost all visitors who accidentally stumbled upon this hole-in-the-wall would certainly agree: Indian Roti Kitchen is a delicious find!
A joyous feat for those who don't want spicy but are still craving some Indian food—there are non-spicy options on their menu!
Sadly, you can't order a Naan or a Roti as a side dish.
Not really a downside, but more of a disappointment because they are simply irresistible; you couldn't help but ask for more!
You'll never go wrong with their saag aloo roti, dal pakora roti, and chicken biryani. Three of the various reasons to come back for more.
What to order: Saag Aloo Roti, Dal Pakora, Chicken Biryani
Address: 2961 Cambie St, Vancouver, BC V5Z 2V7, Canada
10. Ashiana Tandoori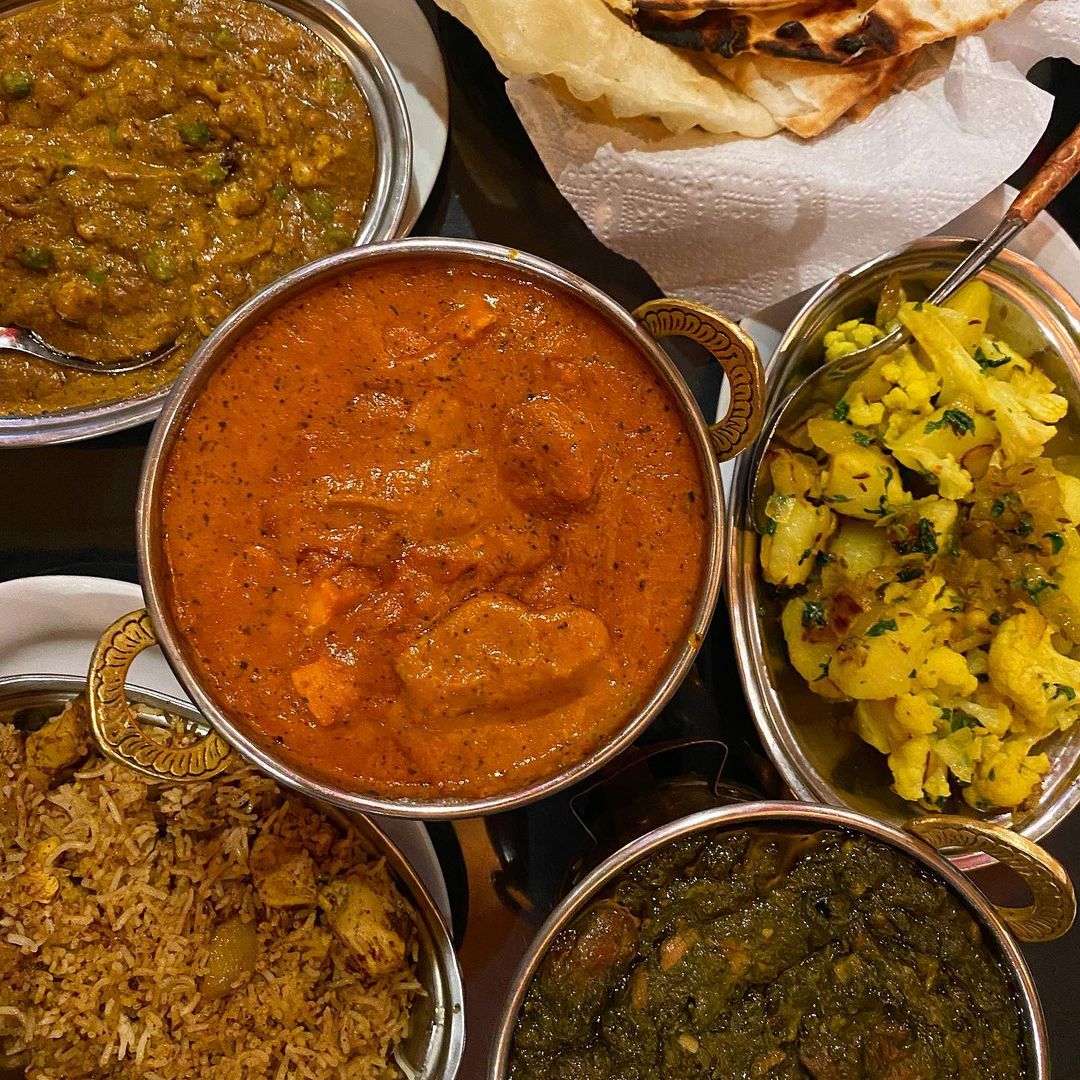 Ashiana is a family-run business serving rich and delectable Indian cuisine. You'll be greeted by a captivating aroma and vibrant interior as soon as you enter their humble abode.
You'll feel the warm welcome the moment you set foot.
With staff and chefs prioritizing hospitality alongside unwavering quality, you can't help but praise their first-class and down-to-earth service.
They offer a wide array of stellar dishes, but what keeps us coming is their dal makhani, butter chicken, and blueberry lassi.
The butter chicken caught us off guard–it's one of the most delicious we've had in a while!
What to order: Dal Makhani, Butter Chicken, Blueberry Lassi
Address: 1440 Kingsway, Vancouver, BC V5N 2R5, Canada
Website | Instagram | Facebook
11. Ginger Indian Cuisine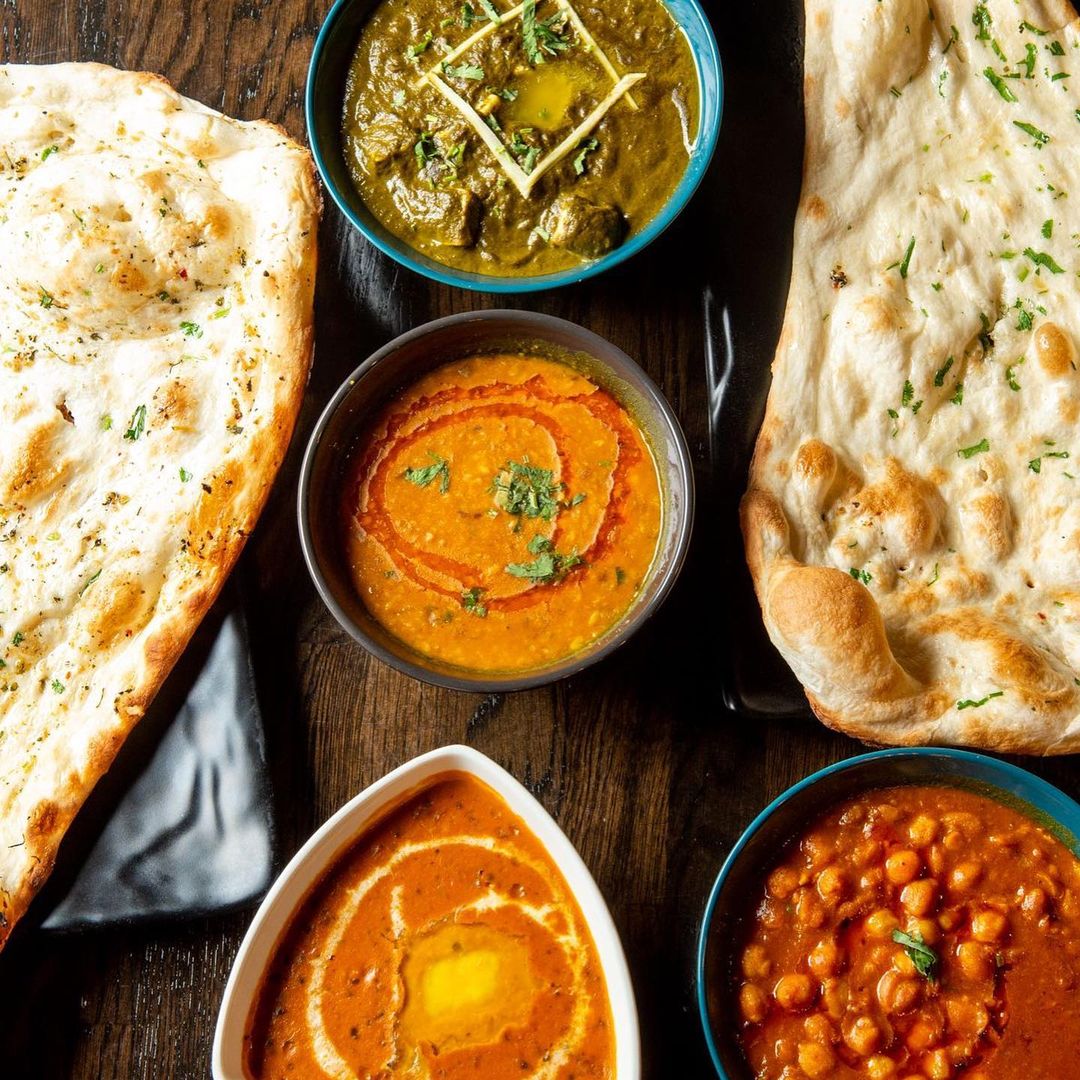 Some might think Richmond is short on Indian offerings, but that's because they haven't been to Ginger Indian Cuisine.
They're a restaurant located around Garden City, famous for being a delicious discovery among locals.
What awaits you inside is a contemporary setting highlighting an inviting dark wooden interior, perfect for bonding with family and friends over authentic Indian food.
Their lamb menu is a luscious bomb! Take an indulgent plunge and order a lamb korma and vindaloo lamb—you won't be disappointed!
If you have a bit more tummy space, go for their pilau rice and aloo gobi for a full house, finger-licking euphoria.
What to order: Lamb Korma, Vindaloo Lamb, Pilau Rice, Aloo Gobi
Address: 9100 Blundell Rd #490, Richmond, BC V6Y 3X9, Canada
Website | Instagram | Facebook
12. Monsoon Curry Indian Restaurant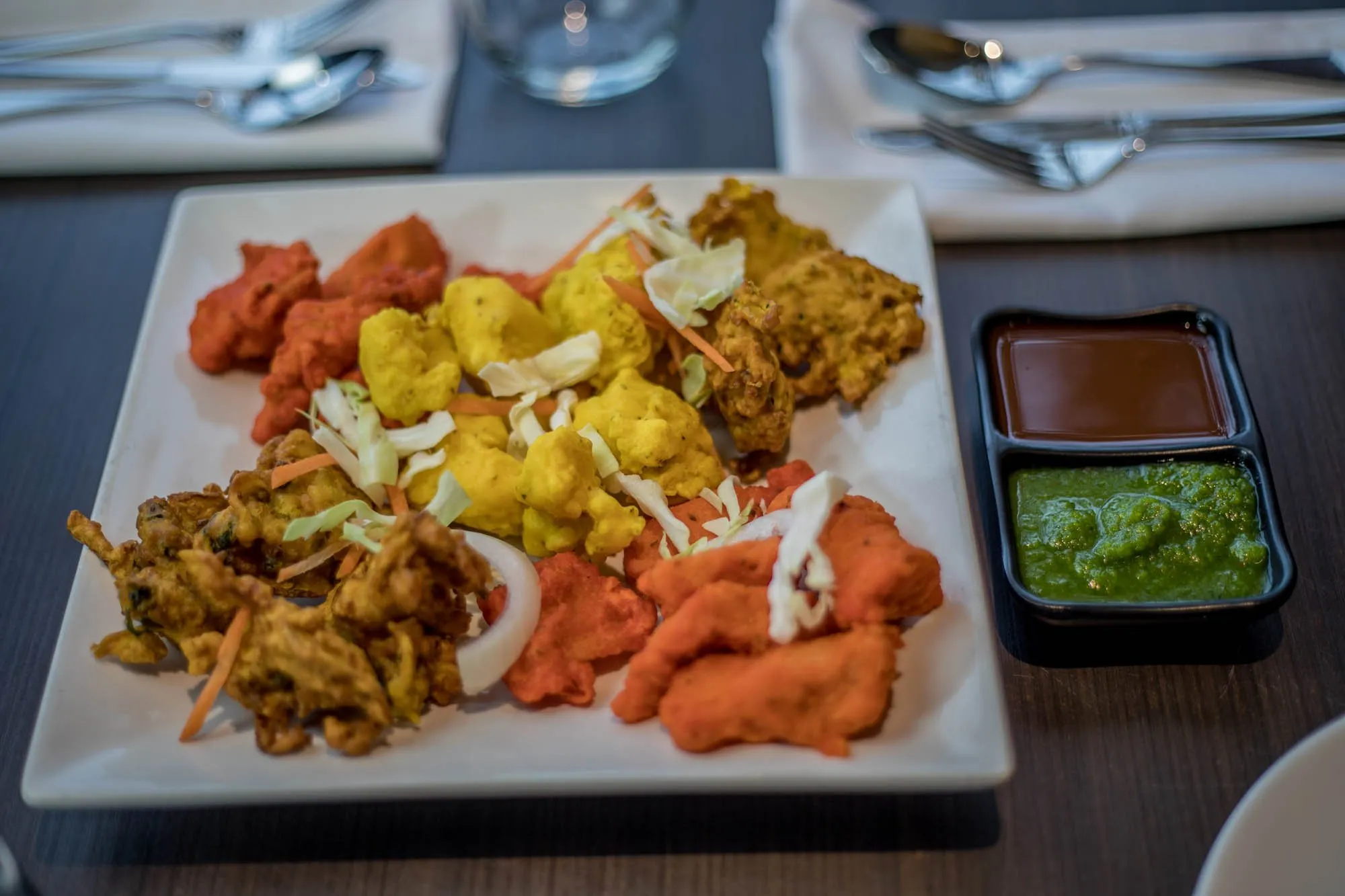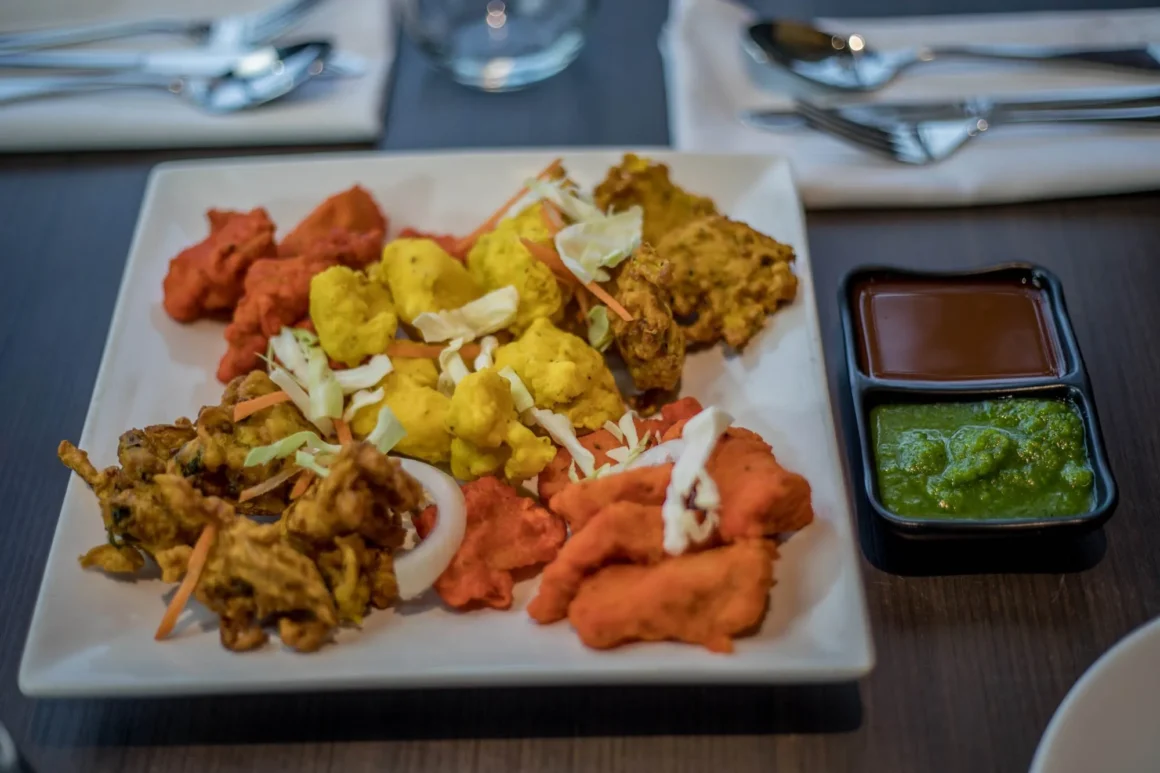 If you're going to ask someone from Cambie Village for a recommendation, Monsoon Curry is definitely one on their list.
Not to be surprised since the restaurant is led by talented main chefs with over 35 years of experience passionately serving creative and innovative North Indian cuisine.
They are driven by the goal of creating and remaking traditional food with modern finesse.
And they have been successful in this endeavor, despite being a relatively new entrant in Vancouver's Indian culinary landscape. You wouldn't even guess there used to be a bubble tea shop in their spot!
Their food is pretty decent and solid, particularly their special lamb, coconut rice, and bhindi masala.
Trust us, and you won't regret coming! You'll even come back to taste other items on their menu!
What to order: Chef's Special Lamb, Coconut Rice, Bhindi Masala
Address: 3466 Cambie St, Vancouver, BC V5Z 2W8, Canada
Website | Instagram | Facebook
13. Cilantro Indian Cuisine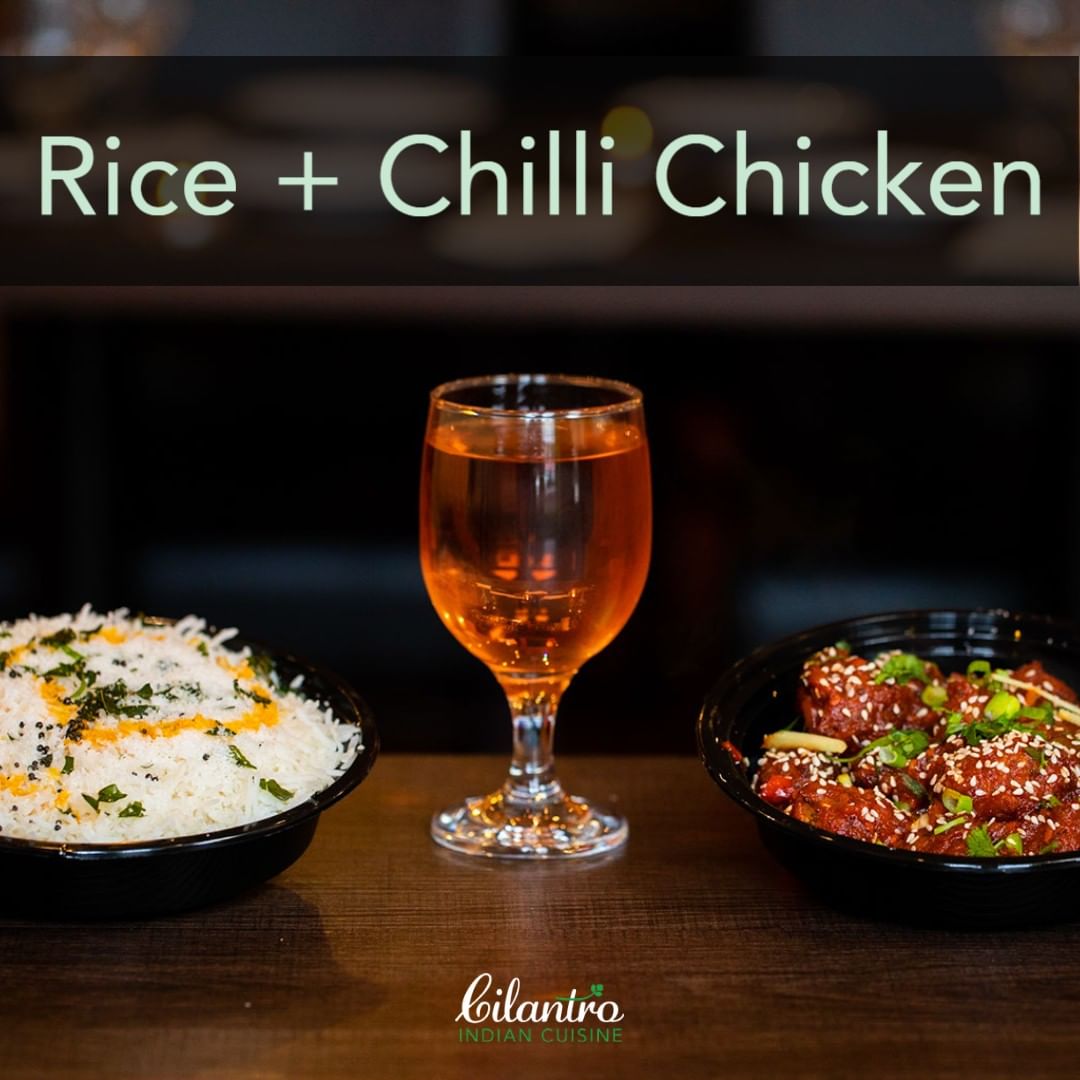 Cilantro is a mom-and-pop resto offering a wide selection of Indian dishes expertly created to appeal to local appetite.
Not only that, the ordinary exterior completely contrasts the lively interior, perfect for celebrating birthdays and anniversaries.
For a quick Indian food fix, go to Cilantro and you'll be surprised at their stunning menu, featuring a variety of vegetarian options.
On top of that, they are as delicious—if not more flavorful—as the regular items!
To say that Cilantro is an Indian cuisine haven is already an understatement. We mean it in every word.
You'll eventually agree if you munch on their chicken jalfrezie, eggplant bhartha, and goat curry.
What to order: Chicken Jalfrezie, Baigan Bhartha, Goat Curry
Address: 189 W Broadway, Vancouver, BC V5Y 1P4, Canada
Website | Instagram | Facebook
That ends our list of best Indian restaurants in the metro! We look forward to bumping into you in one of them—the sooner, the better! Vancouver is a multicultural city that hosts a plethora of restaurants specializing in cuisines from around the globe.
You should check out our cheat sheet for the best restaurants in Vancouver!
How We Create Our "Best" Lists
All Noms Magazine's "best" lists are created using multiple factors and signals to help readers find the best restaurants, things to do, and places to stay at. Some of these factors and signs include personal experiences, correspondence with locals, and compiling experiences from review sites.
Each list is also created to be balanced (in terms of price, cuisine type, ambiance, and more) as possible. This means that the lists are not specifically created in ranking order. You should be comfortable picking from any of the spots on the list and generally have a good time. But of course, YMMV (your mileage may vary) and everyone may have different experiences/palates.