Seeking the top dining spots in Yaletown? Look no further!
This historic district, once filled with old warehouses, now buzzes with chic cafes and exquisite restaurants.
Whether it's fusion cuisine crafted by award-winning chefs, traditional ethnic dishes, or comforting homemade meals, Yaletown has it all.
Quick Recommendations: Elisa Steakhouse for its exceptional steaks and Provence Marinaside for a taste of French elegance.
Our curated list highlights the best Yaletown has to offer, ensuring your dining experience is nothing short of amazing.
1. Elisa Steak House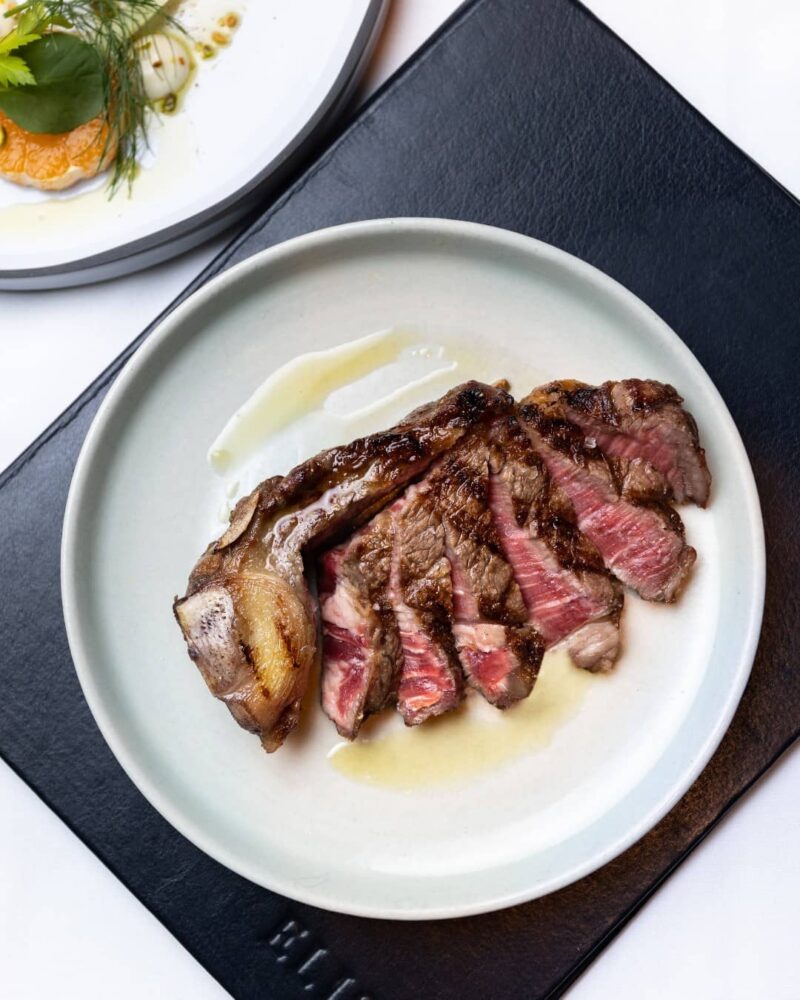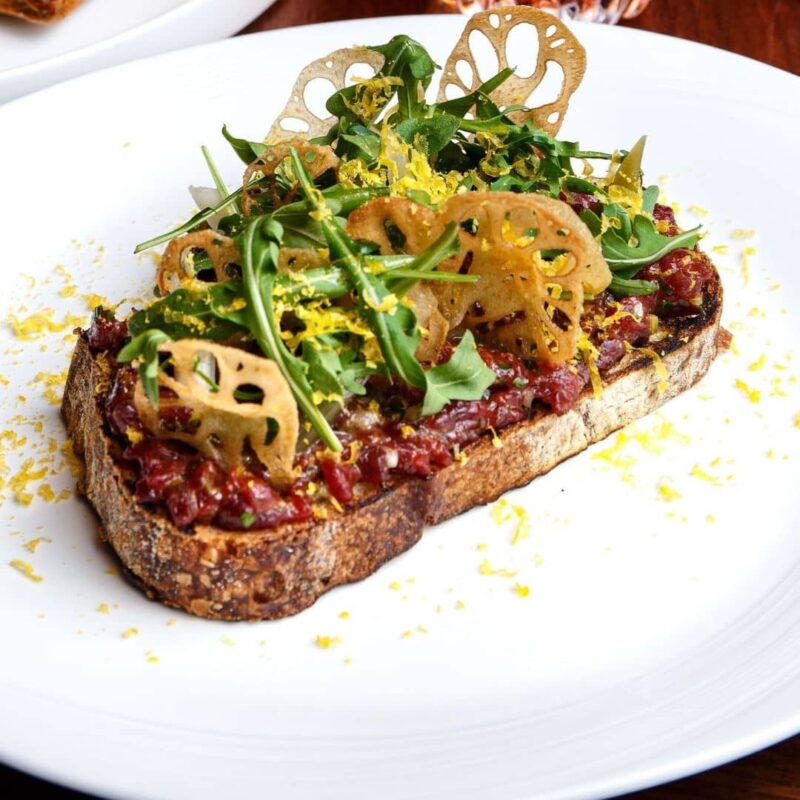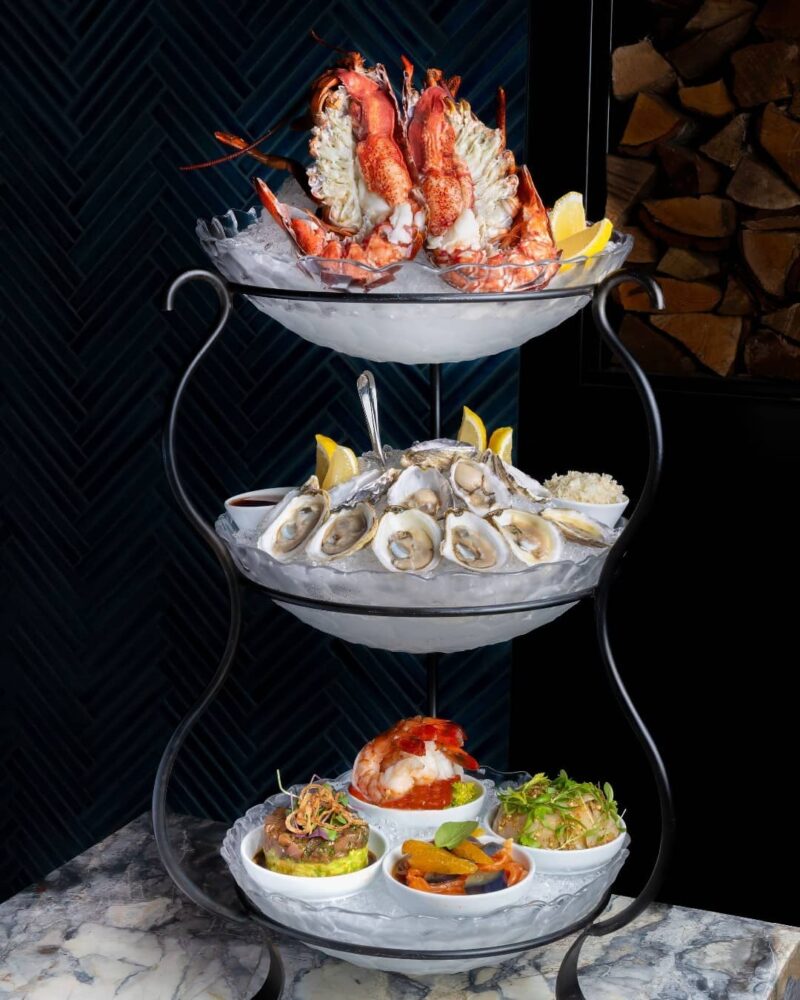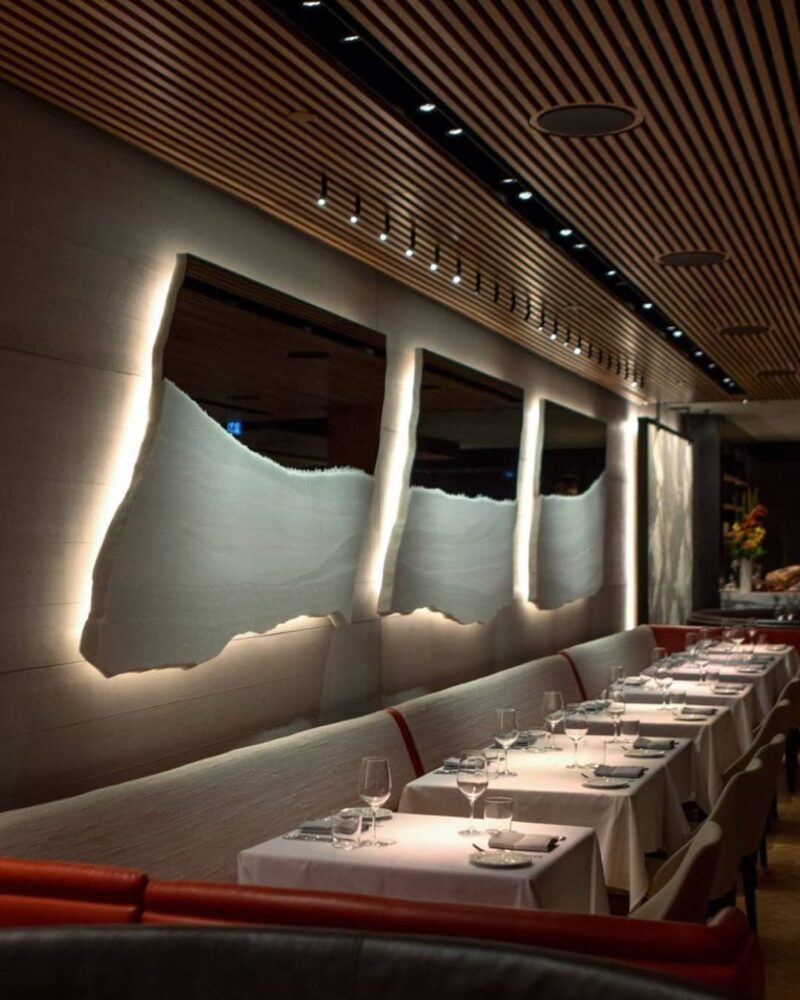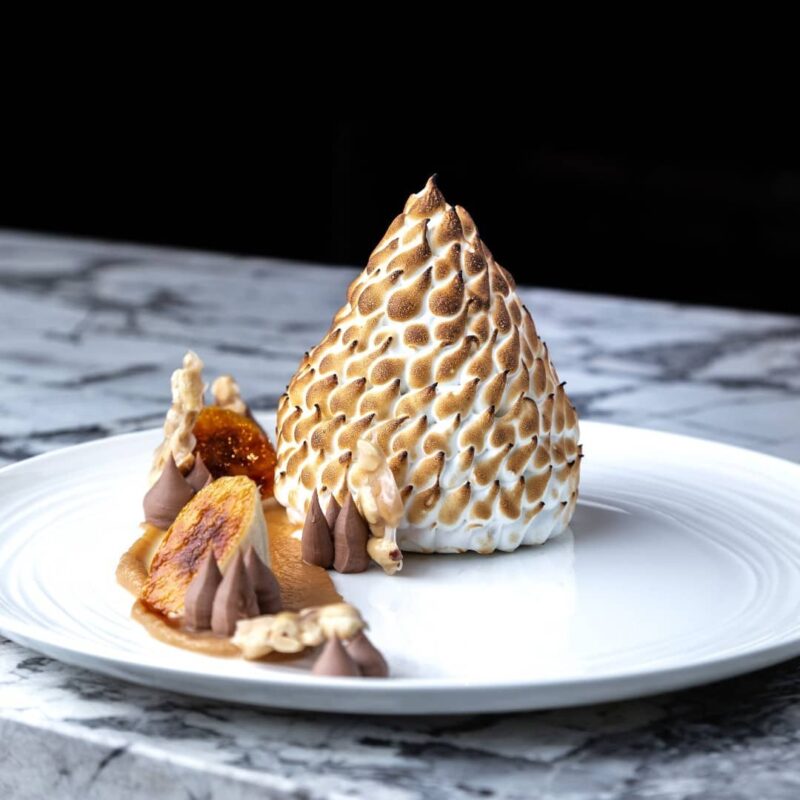 Elisa in Yaletown is the epitome of a fine dining experience, offering a blend of gourmet food and intimate ambiance. Start with their Tartare Tasting Trio and Tender Leaf & Fresh Herb Salad.
For the main course, the Black Angus or Bluedot Ribeye, paired with a selection from their impressive wine list, is a must-try. Elisa provides a perfect setting for a pampered night out.
What to order: Tartare Tasting Trio, Tender Leaf & Fresh Herb Salad, Black Angus, Bluedot Ribeye
Address: 1269 Hamilton St, Vancouver, BC V6B 6K3
2. Blue Water Cafe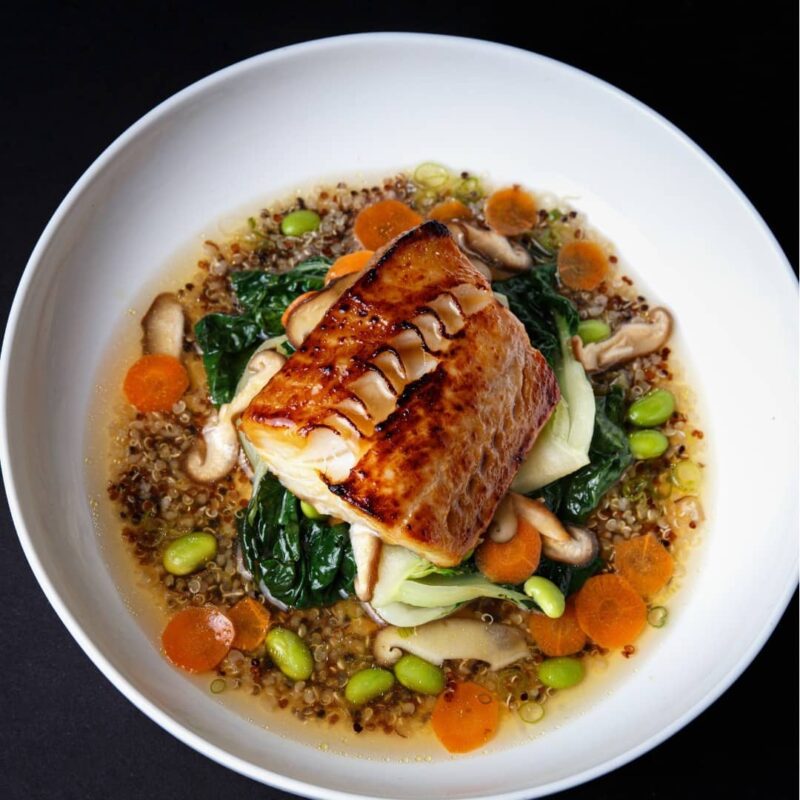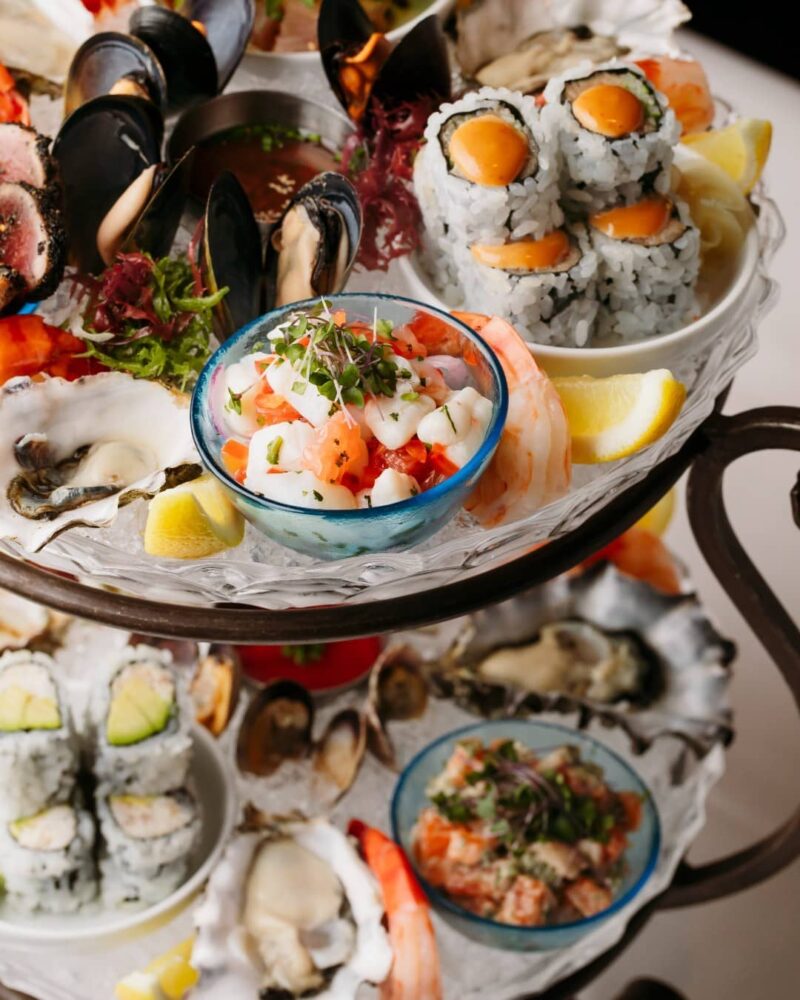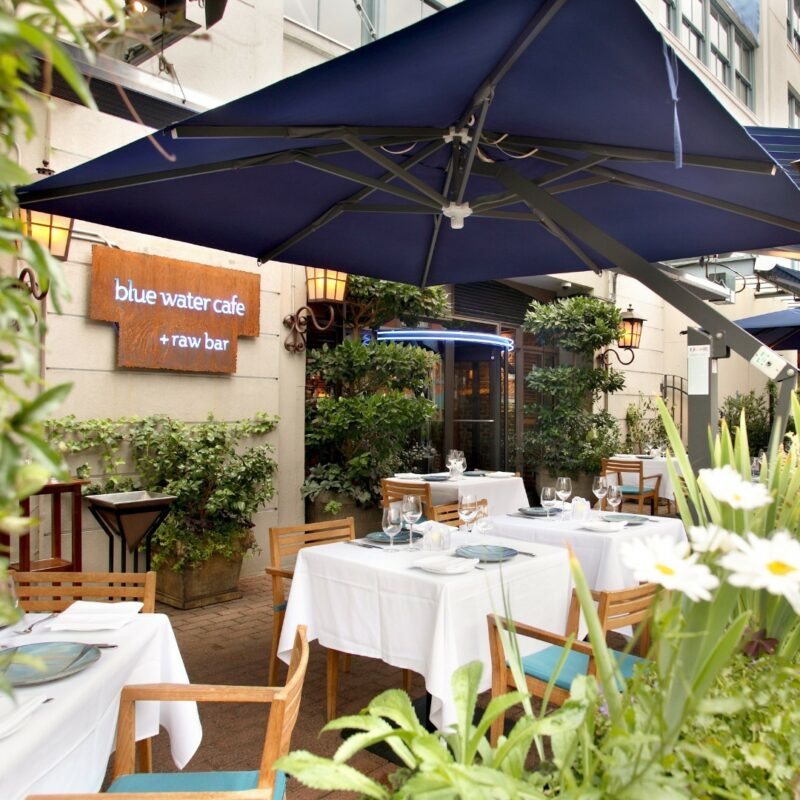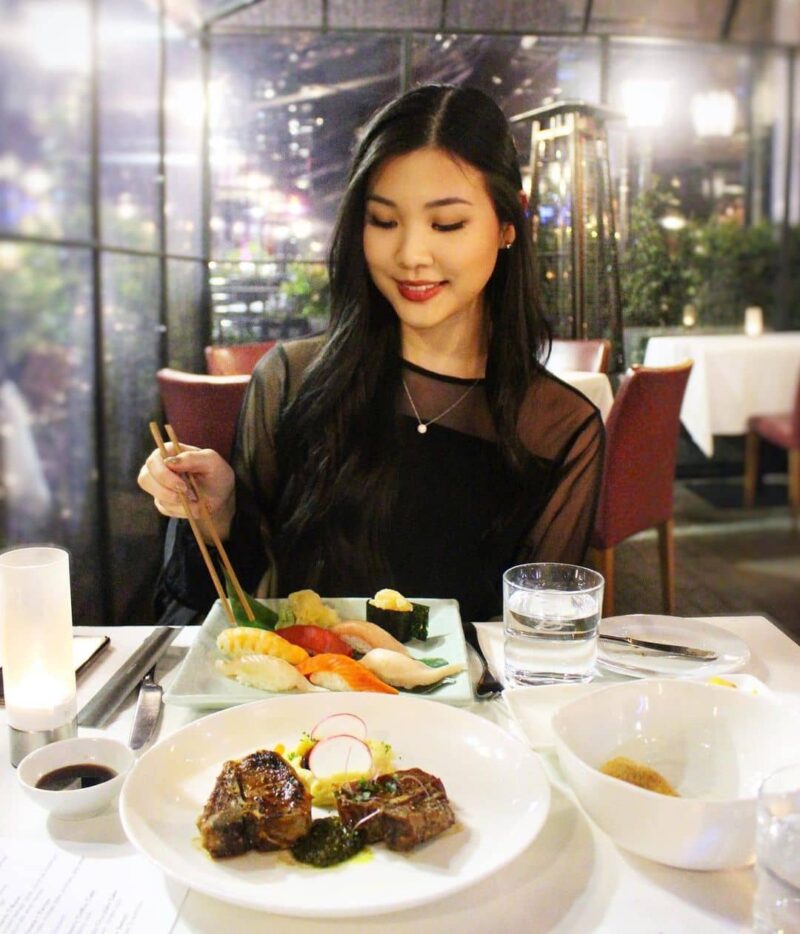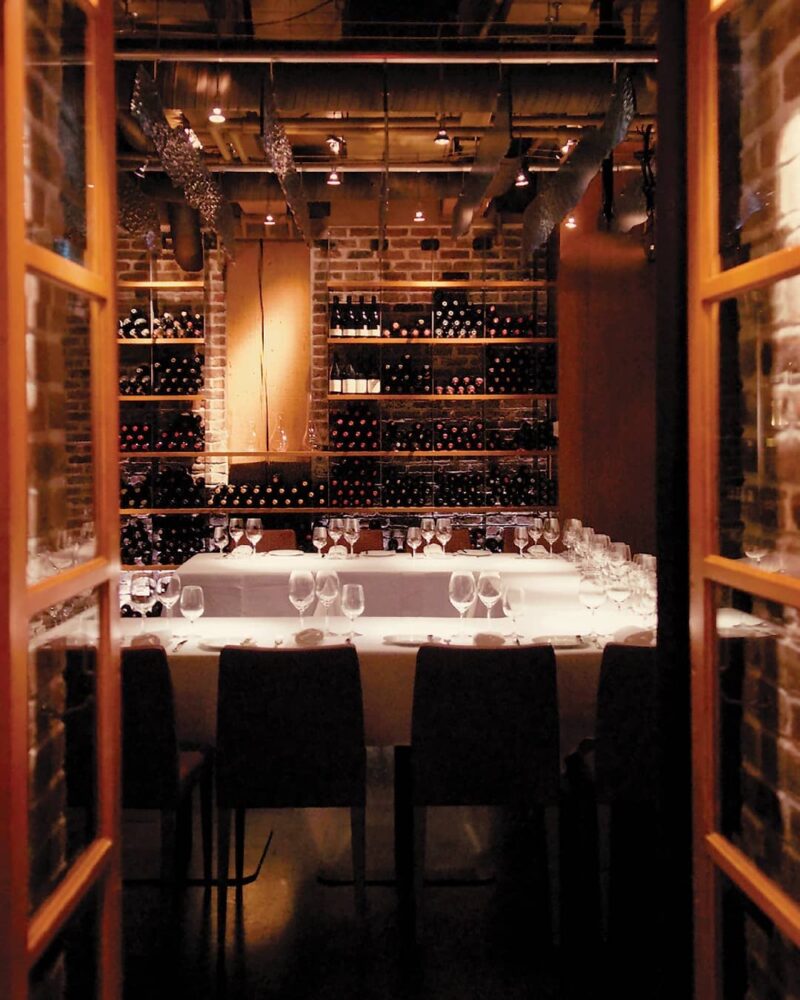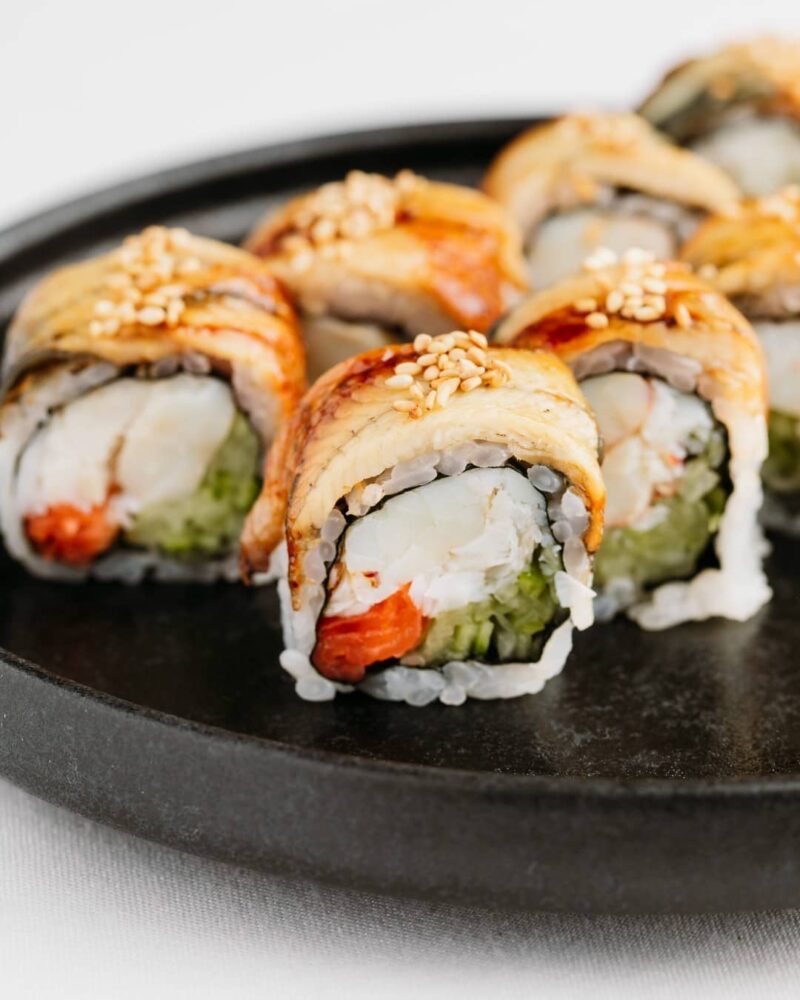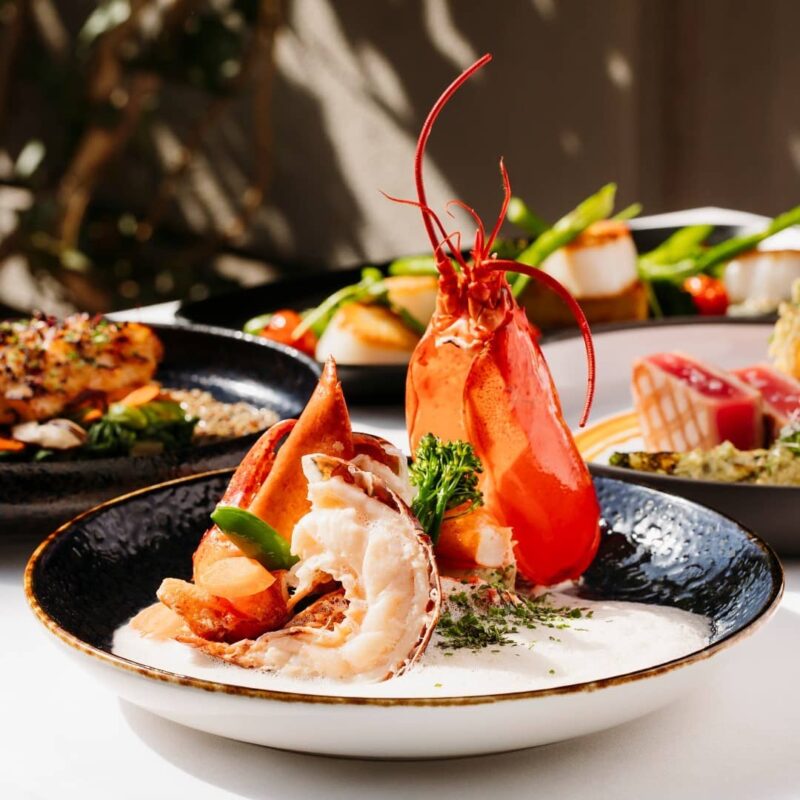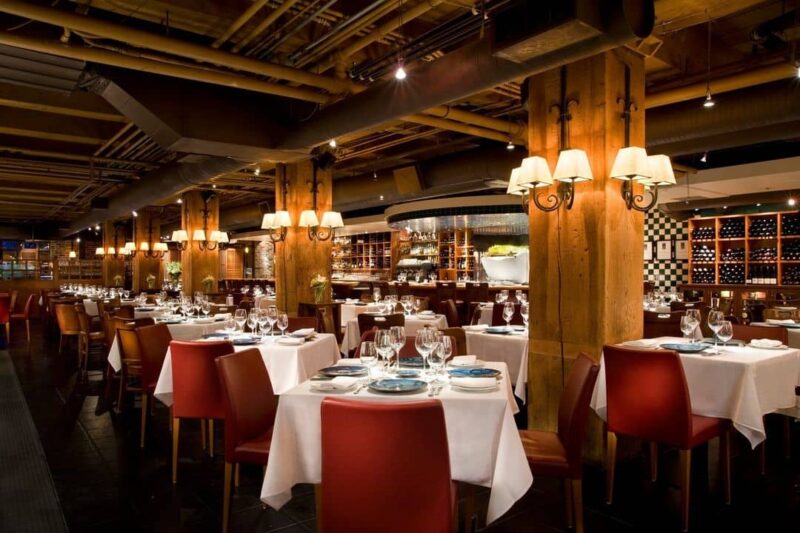 Blue Water Cafe is a seafood paradise, acclaimed for its fresh offerings from live tanks, a raw bar, and an impressive selection of seafood on ice.
As one of Vancouver's most prestigious seafood restaurants, it offers an unparalleled dining experience with internationally renowned dishes. The Ahi Tuna Tataki from their raw bar is a highlight, ideal for sushi lovers.
The Yellowfin Tuna and Sablefish are fresh and packed with umami flavours, best enjoyed with a glass of wine from their extensive list or a cocktail from their bar.
What to order: Ahi Tuna Tataki, Yellowfin Tuna, Sablefish, Blue Water Cafe Tower
Address: 1095 Hamilton St, Vancouver, BC V6B 5T4
Website | Instagram | Facebook
3. Brix & Mortar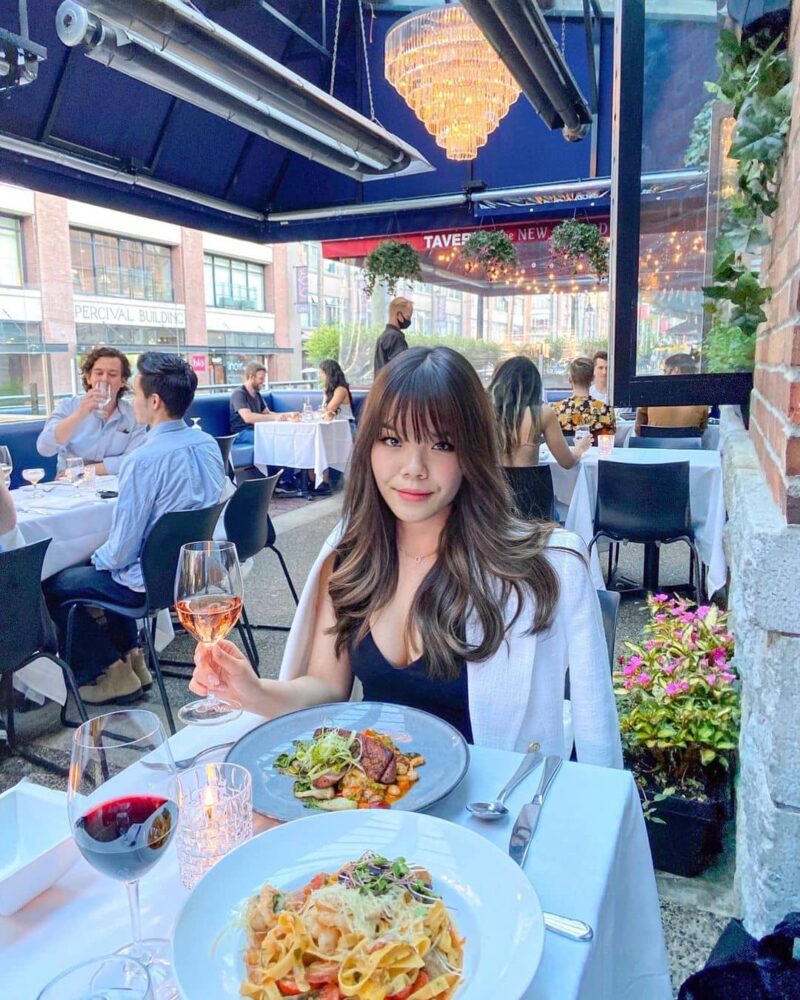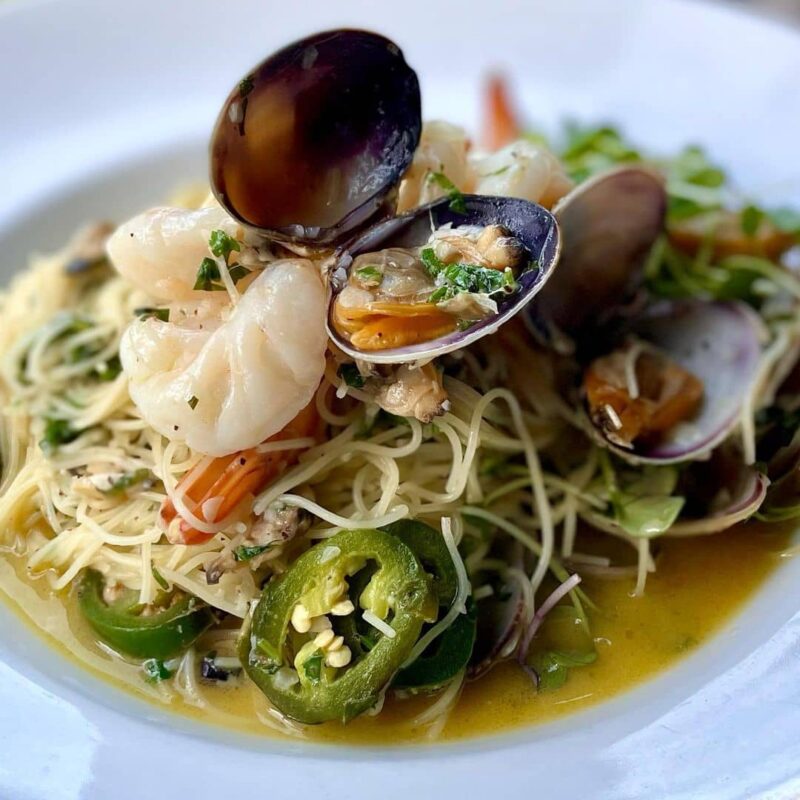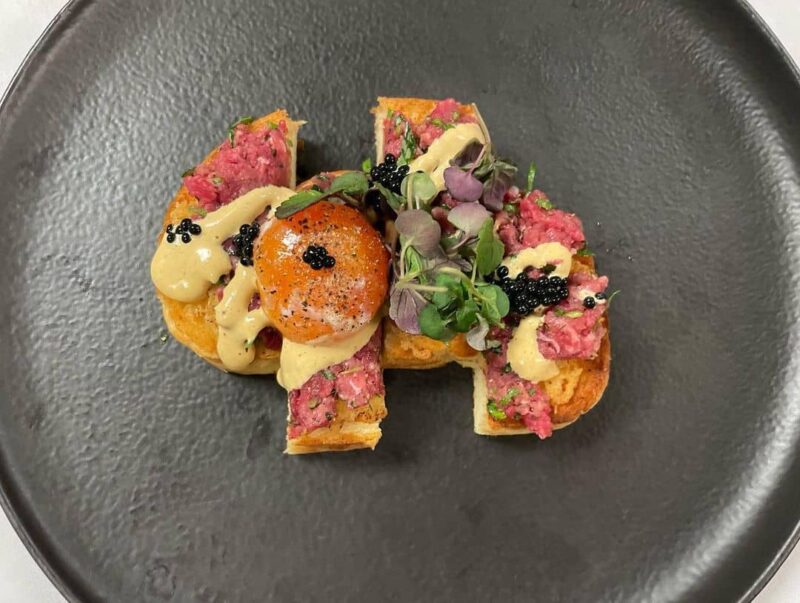 Brix & Mortar, housed in a 1917 heritage building, feels like dining in a castle. Their Johnston's Farm St. Louis Pork Ribs are perfect for meat lovers, while the Wild Salmon offers a lighter option.
With an extensive wine and cocktail list, it's ideal for romantic dinner dates, intimate gatherings, or enjoying time on their stunning patio.
What to order: Johnston's Farm St. Louis Pork Rib
Address: 1269 Hamilton St, Vancouver, BC V6B 6K3
4. Okeya Kyujiro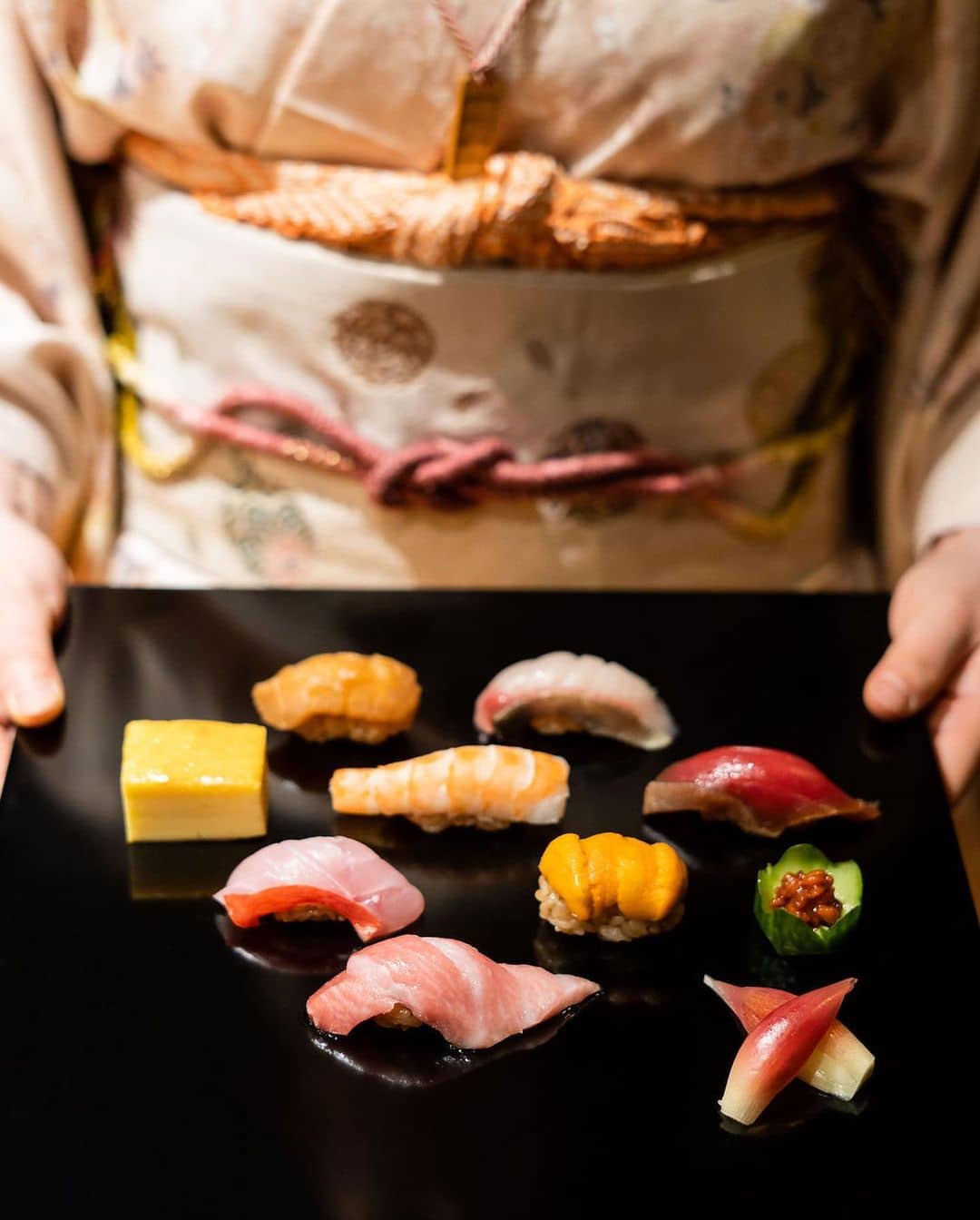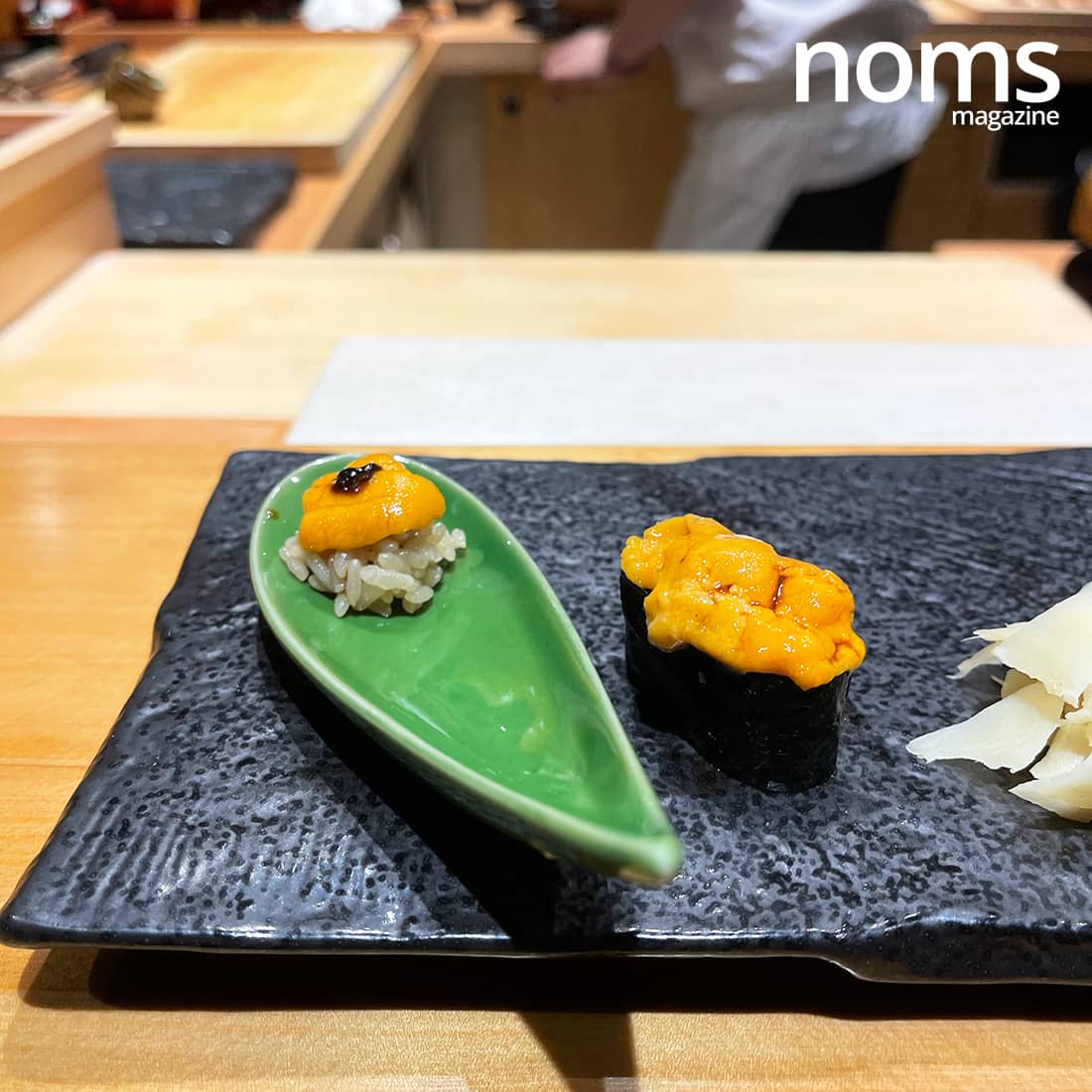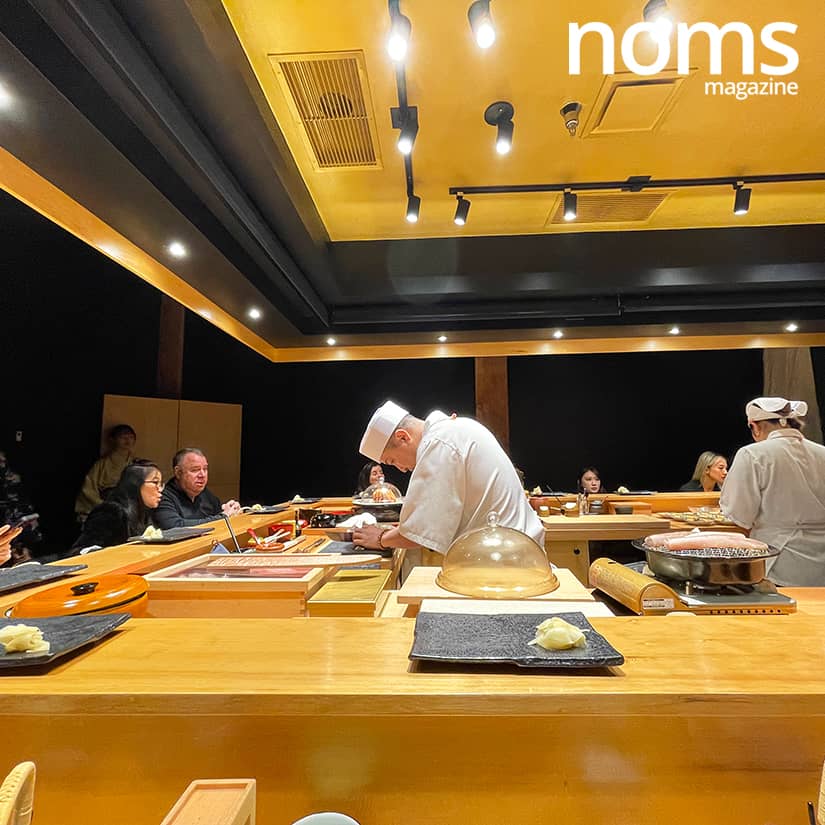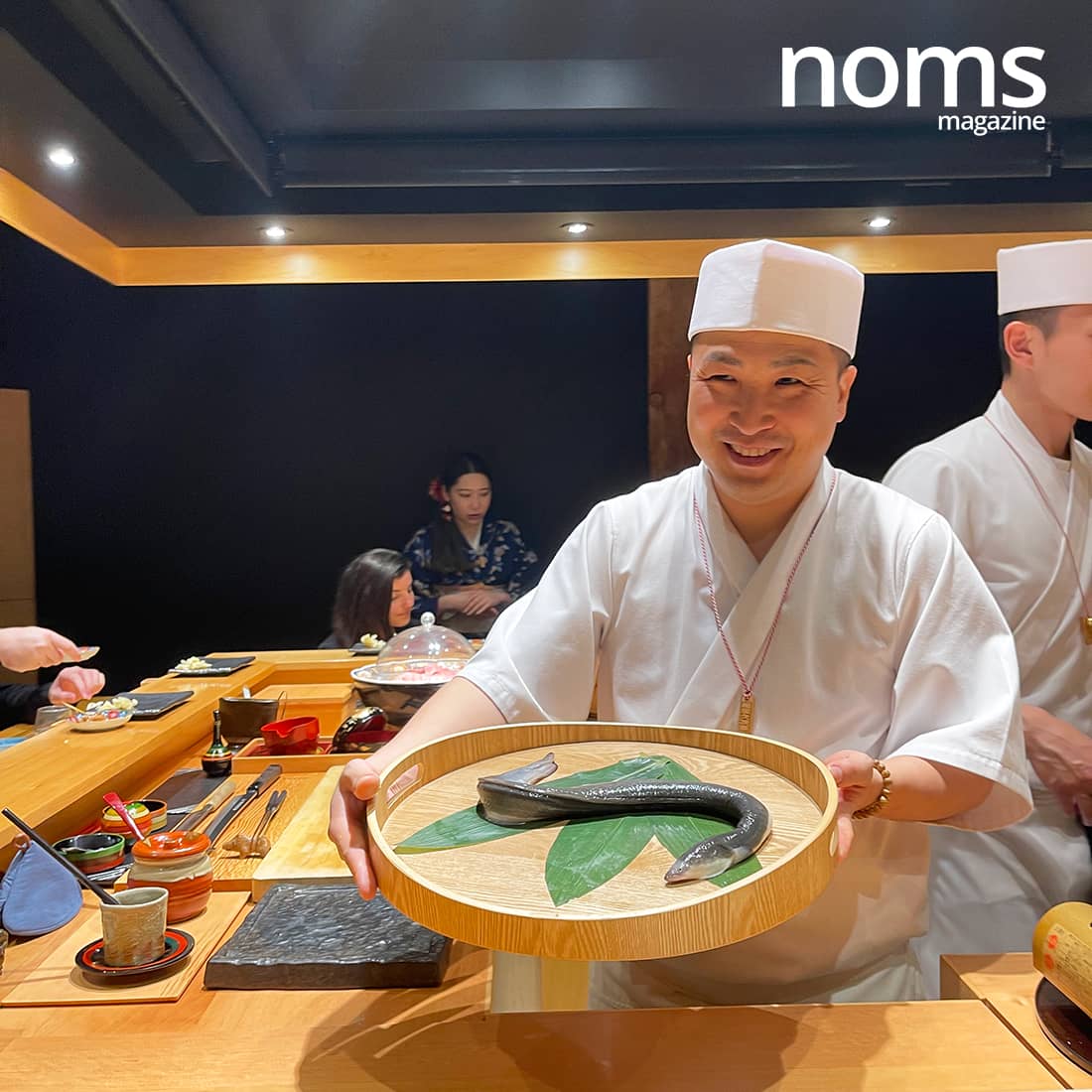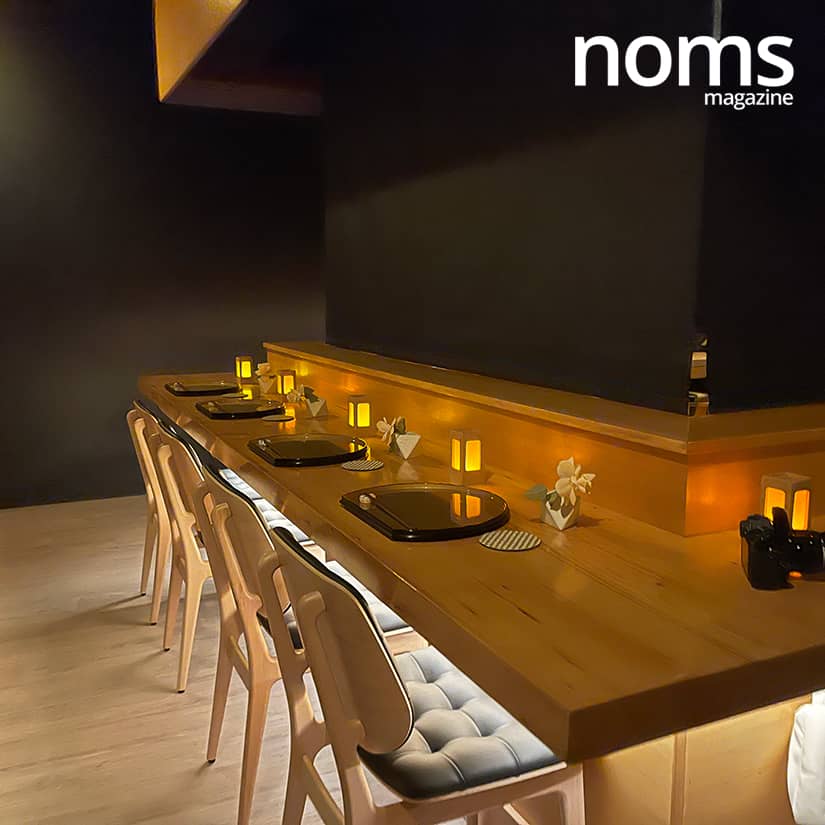 In Yaletown, Okeya Kyujiro stands out as a MICHELIN-starred destination, offering a unique omakase experience. As you enter the dimly lit dining room, the atmosphere echoes a blend of Cirque du Soleil grandeur and traditional kabuki. It's more than a meal; it's a celebration of art.
The experience unfolds over two hours with a 25-course journey through Japan's diverse flavours, including sushi and sashimi like chutoro and otoro tuna.
Watch chefs skillfully prepare an array of seafood, from the slender orange trumpet fish to the Hokkaido hairy crab,
Address: 1038 Mainland Street, Vancouver
5. The Parlour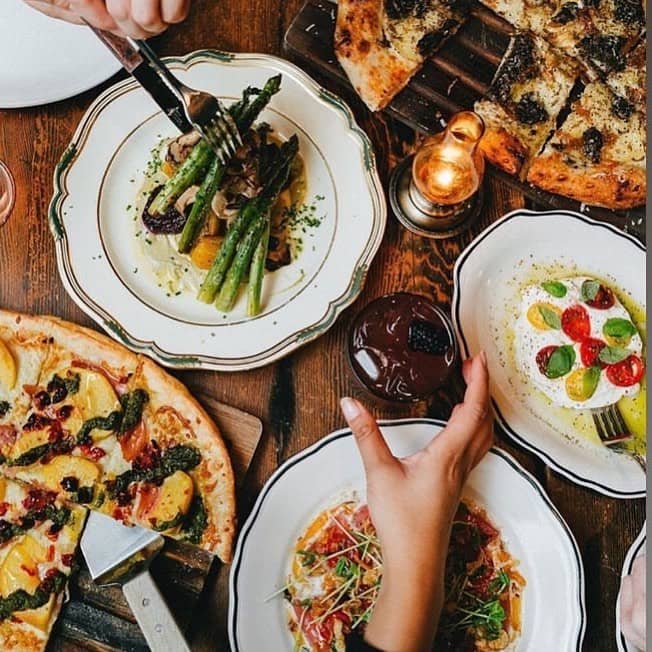 Good food, great times, and gorgeous atmosphere always blend well together for an evening on the town, and at The Parlour in Yaletown, you'll find all of that and so much more. It's the perfect spot to kick back and relax with a group of friends over drinks and amazing dishes.
A pizza sensation that will redefine your standards, The Big Prawn is a delight to your taste buds. The combination of prawns, tangy tomato sauce, mozzarella, and parmesan will blow your mind away.
The Salmon Tartare is another highlight on their menu. This dish boasts delicate flavours of wild sockeye salmon with ponzu aioli. Elevated by a sprinkle of chilli flakes, this Salmon Tartare is second to none.
What to order: The Big Prawn, Salmon Tartare, Arugula Salad
Address: 1011 Hamilton St, Vancouver, BC V6B 5T4
6. Robba Da Matti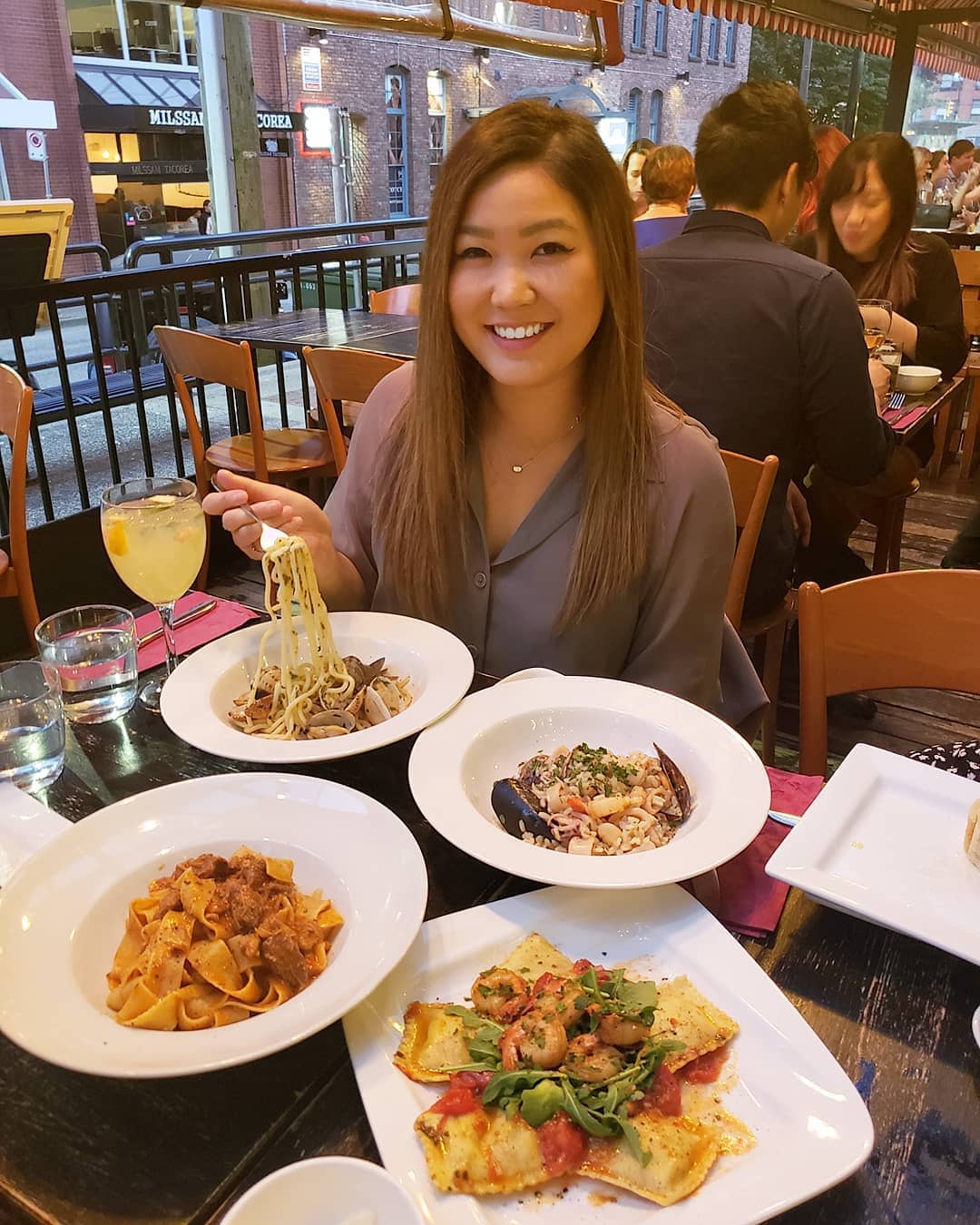 In downtown Vancouver lies Robba Da Matti, a quaint trattoria offering an authentic Italian experience. Known for using fresh ingredients and generations-old recipes, their menu is a delightful exploration of Italian cuisine.
Start with the Yaletown Antipasto, followed by the Lobster and Crab Ravioli or Spaghetti with Clams. The braised veal and saffron risotto is another standout, making Robba Da Matti a must-visit for those seeking traditional Italian flavours.
What to order: Antipasto, Lobster and Crab Ravioli, Spaghetti with Clams, braised veal and saffron risotto
Address: 1127 Mainland St, Vancouver, BC V6B 5P2, Canada
9. OEB Breakfast Co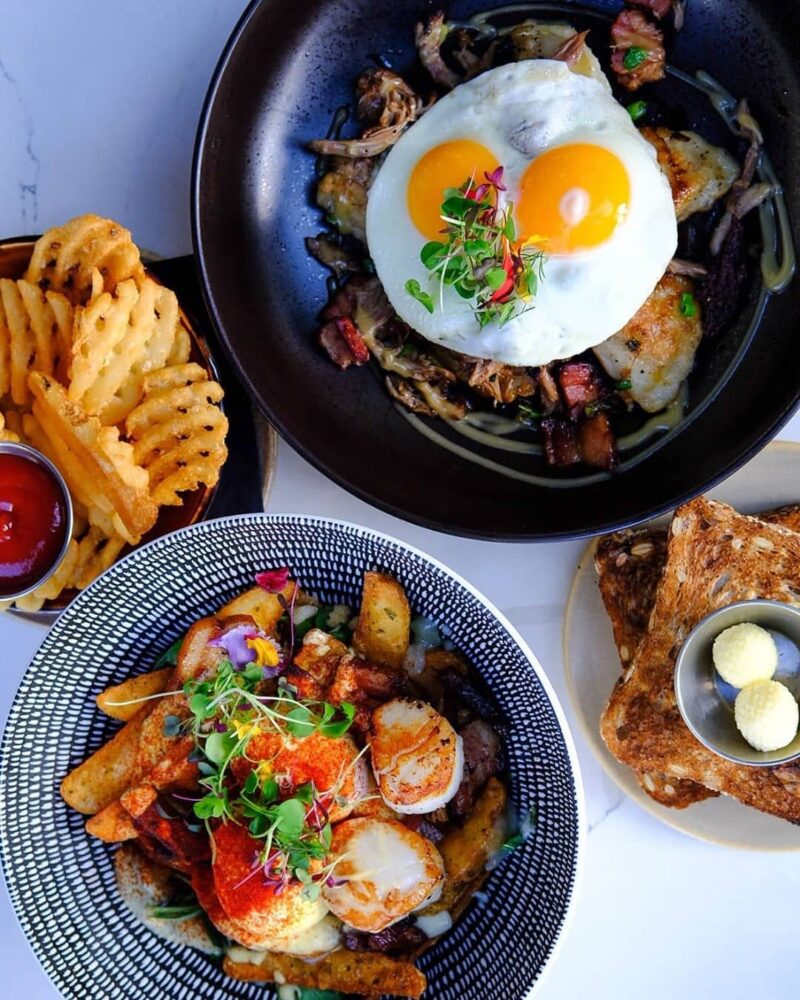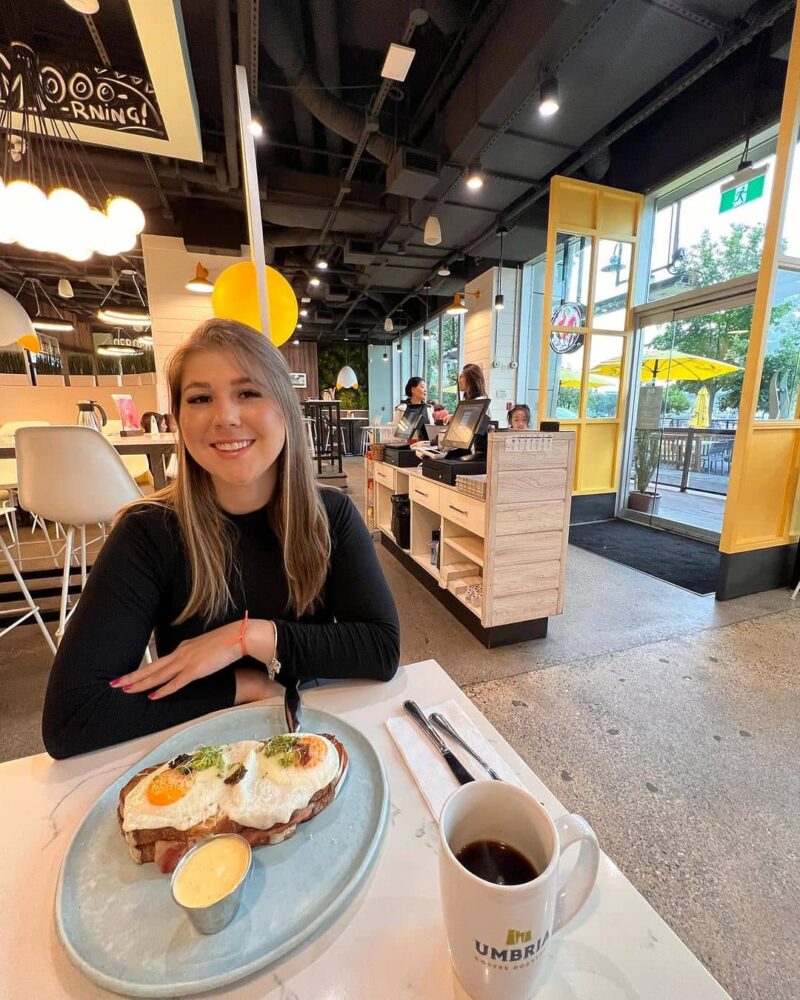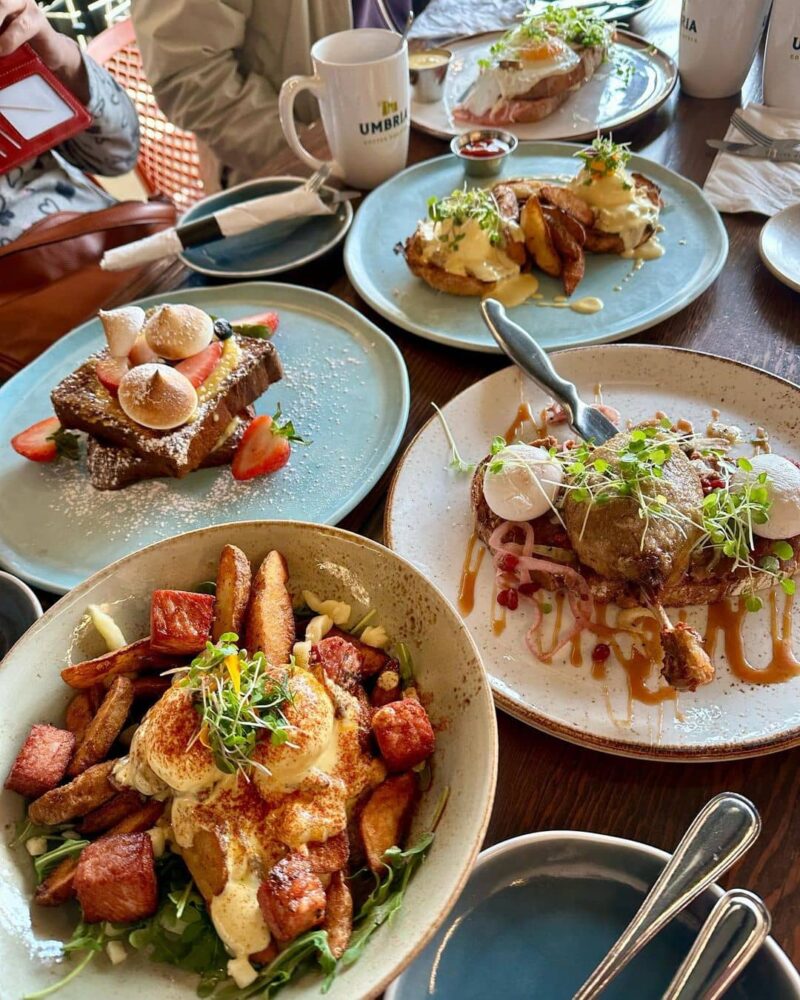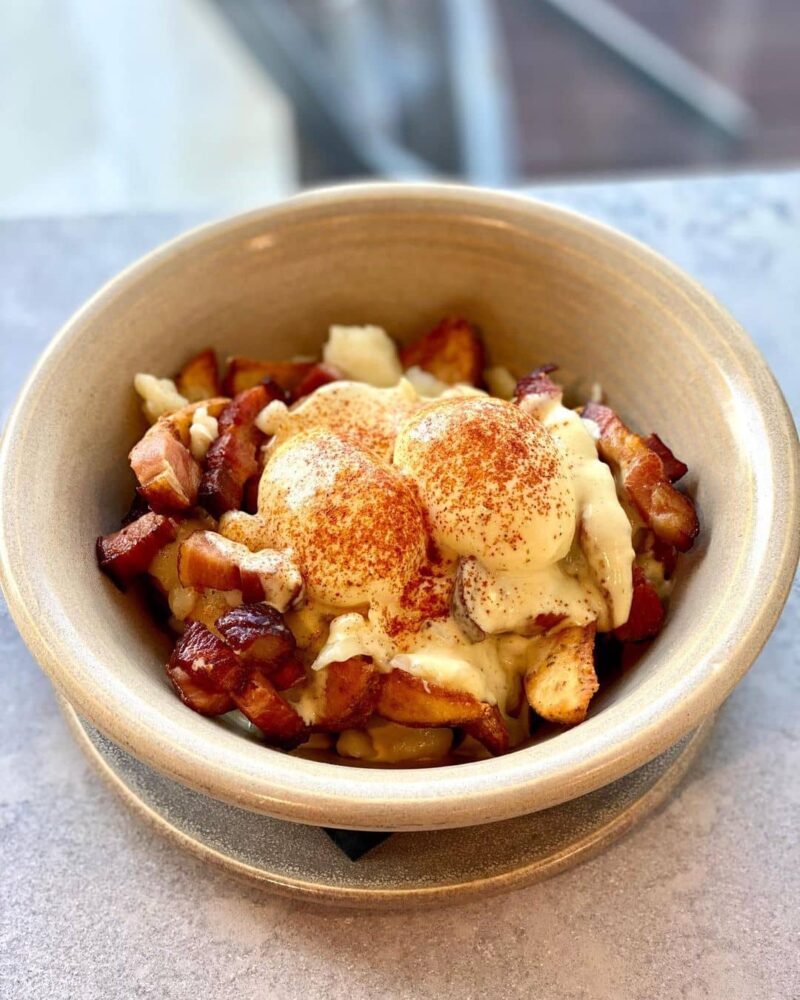 OEB Breakfast Co in Yaletown redefines breakfast with creativity and passion. Enjoy waterfront views and hearty dishes like The Gold Digga, with poached eggs and Berkshire roast pork, or The One That Did Not Get Away, featuring smoked salmon.
Their Canadian Lobster & Shrimp Crepes and Pierogies & Duck are robust, popular choices, showcasing why OEB stands out in the breakfast and brunch scene.
What to order: The Gold Digga, The One That Did Not Get Away, The Canadian Lobster
Address: 1269 Hamilton St, Vancouver, BC V6B 6K3
8. Minami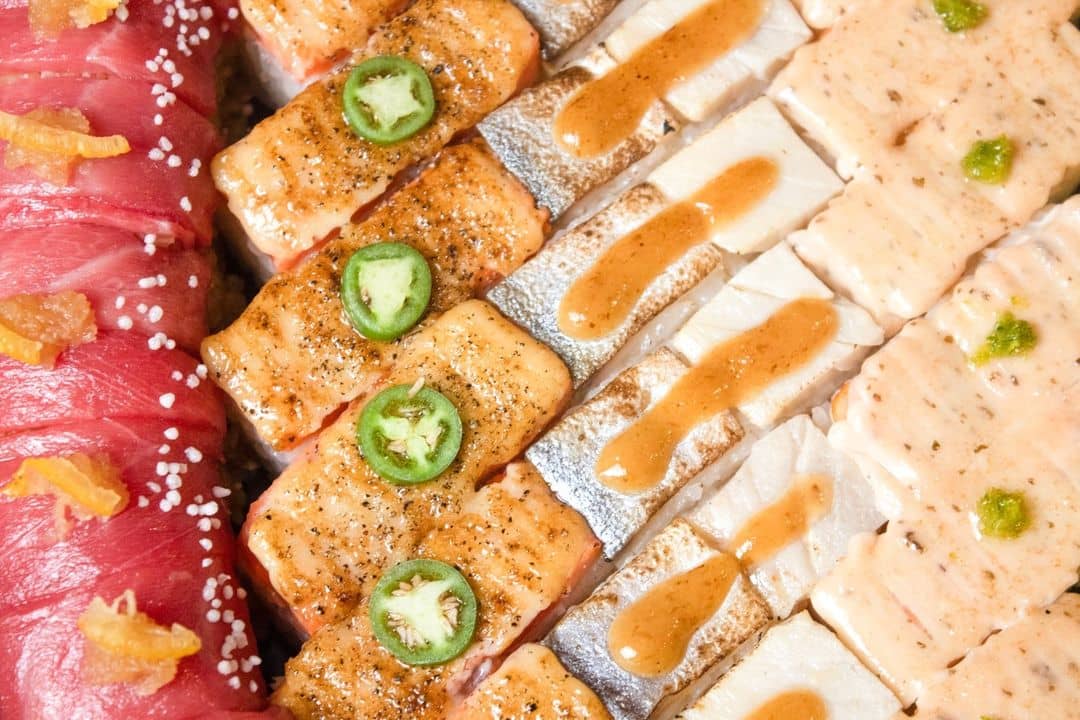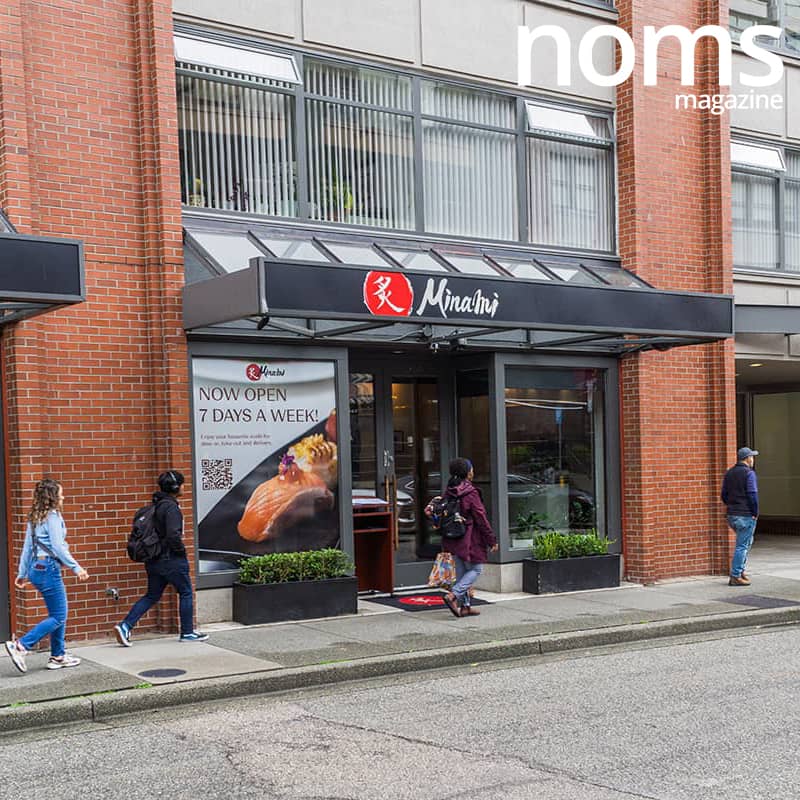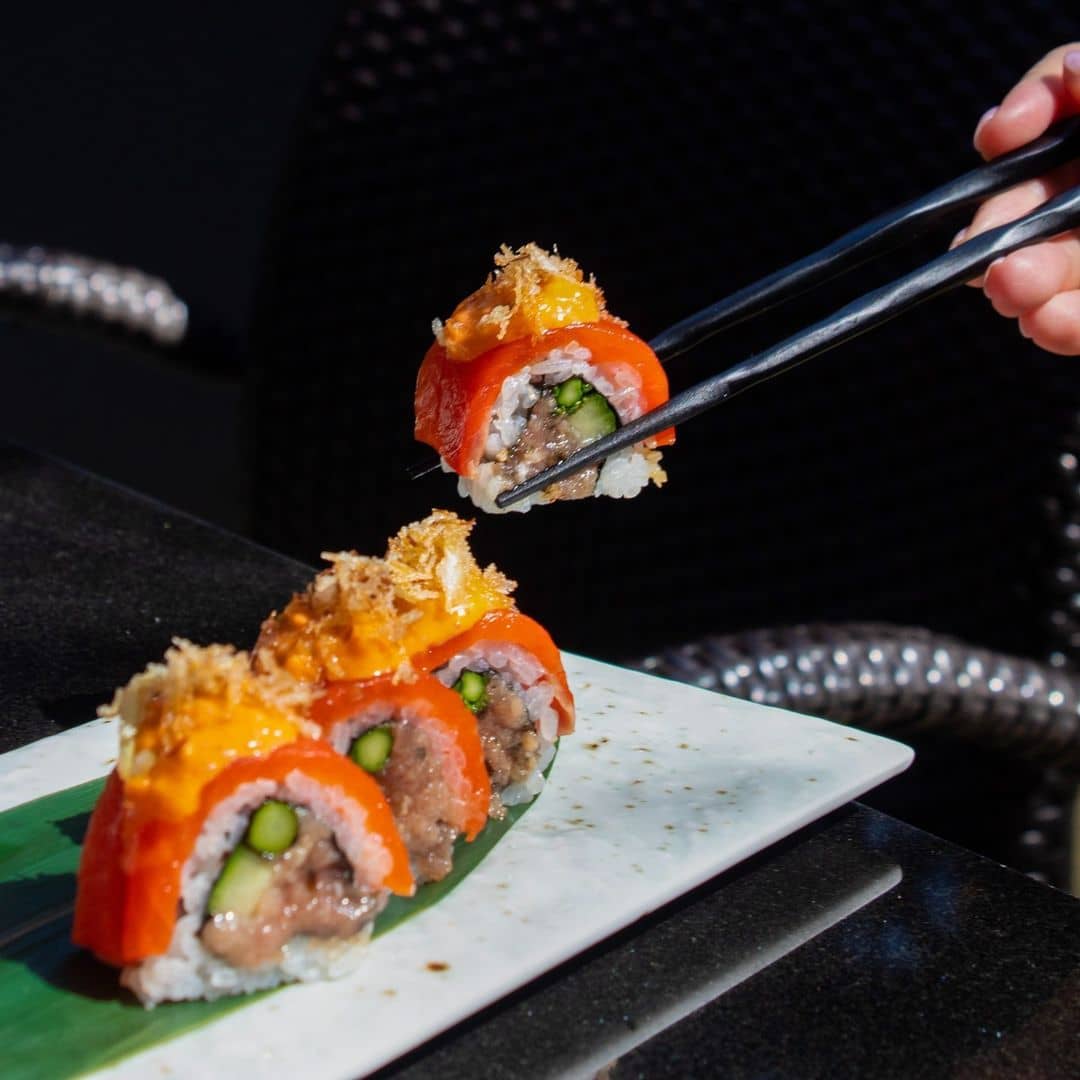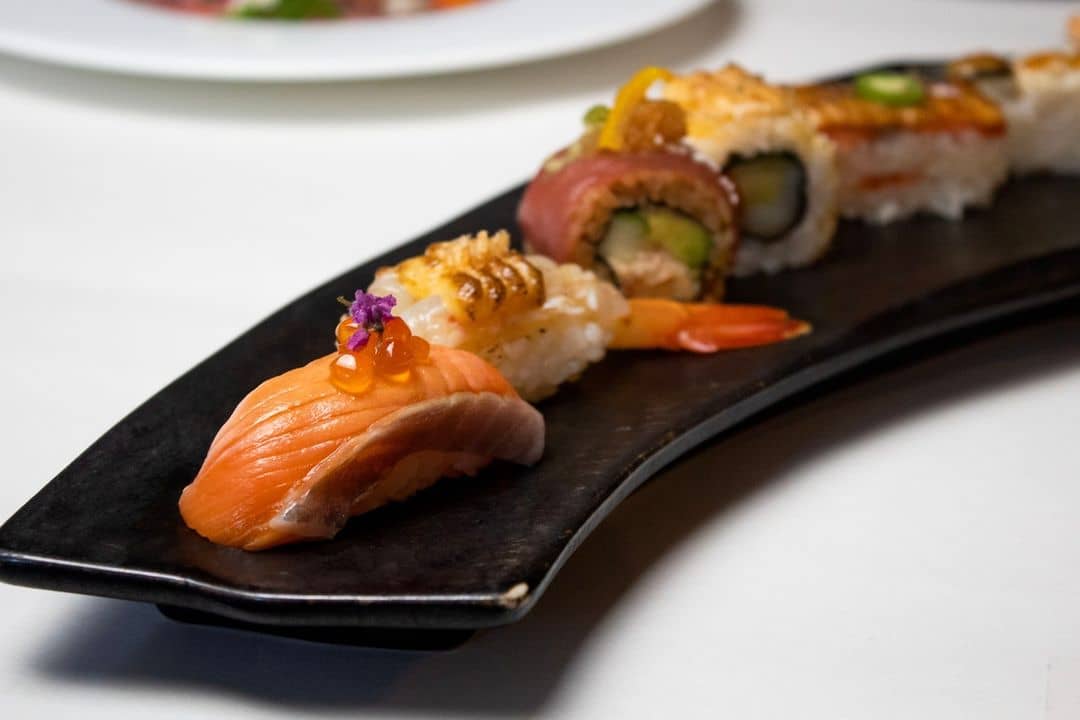 Craving aburi? Minami, Miku's sibling, has got your back. They blend Japanese and West Coast tastes in a chic, friendly setting. It's a hit for lunch, a friends' get-together, or date night.
Try their aburi chirashi tart, or pair sushi with a cocktail for a full Minami experience.
The vibe is upscale but down-to-earth, perfect for any occasion. Their philosophy? Happiness is in bringing joy to others. And boy, do they deliver.
What to order: Kaisen Soba Peperoncino, Saikyo Miso Sablefish, Salmon Oshi Sushi, Cardamom Chamomile Panna Cotta, Green Tea Opera Cake
Address: 1118 Mainland St, Vancouver, BC V6B 2T9
9. Provence Marinaside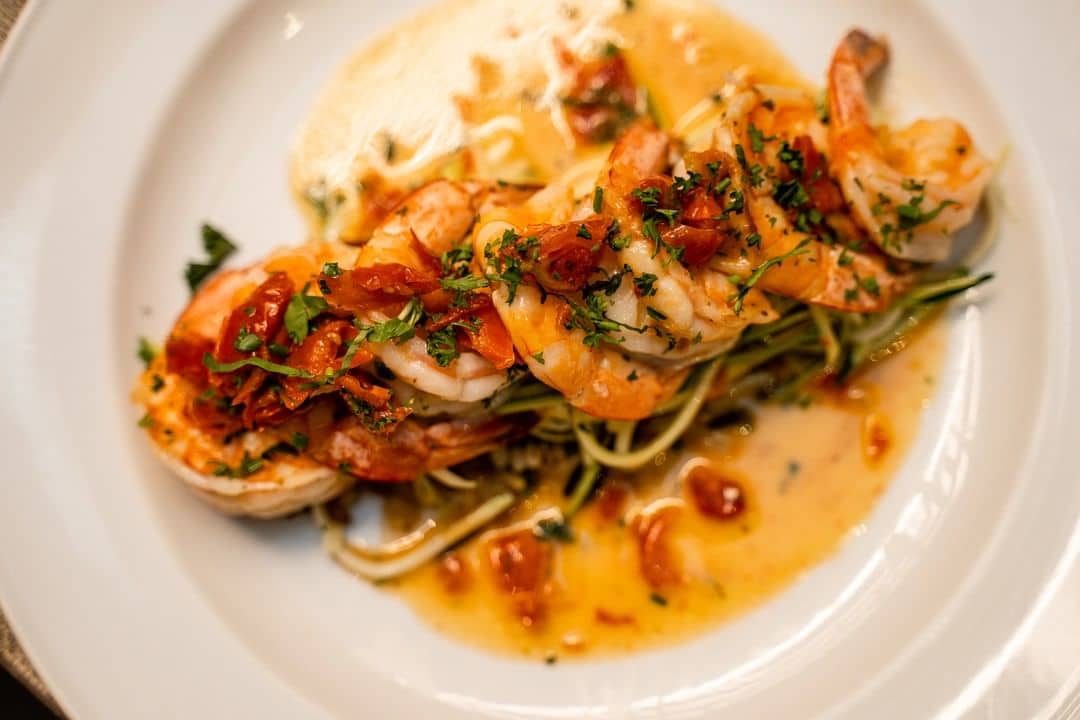 Overlooking the marina in Yaletown, Provence Marinaside is a scenic stop for seafood with a French twist. Their elegant dining space and sunny patio are just the starters.
The real stars are the dishes like their Crab Cake Benedict, a culinary masterpiece topped with eggs and a touch of sweetness, and the West Coast Bouillabaisse, a warm bowl of fresh seafood in a rich broth. This place isn't just about good looks; it's about flavours that transport you straight to the French seaside.
What to order: Crab Cake Benedict, Prawn Cocktail, Seared Smoked Sable Fish, Wild Mushroom Ravioli.
Address: 1177 Marinaside Crescent, Vancouver, BC V6Z 2Y3
10. Nuba Yaletown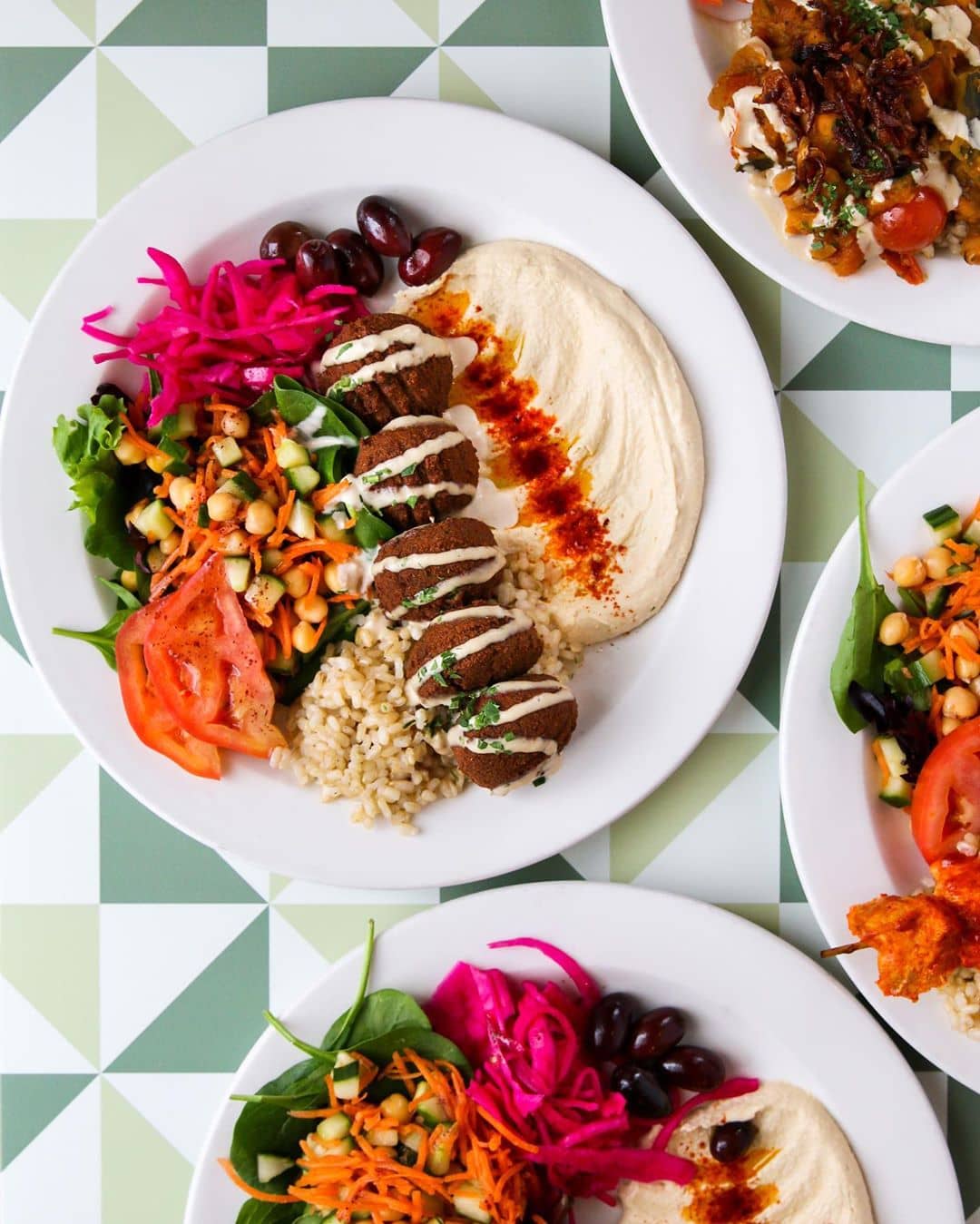 Experience the perfect fusion of traditional Lebanese cuisine and contemporary flair at Nuba in Yaletown. Established in 2003 by Victor Bouzide, and later joined by Ernesto Gomez, this vibrant restaurant offers a menu crafted from the freshest ingredients. Must-tries include Chicken Shish Tawook, Lamb Kafta Kebab, and the unique Najib's Special.
For a lighter choice, the Garden Falafels, made with a secret blend of organic chickpeas, fava beans, and spices, are irresistible. Pair your meal with a glass of exquisite Lebanese wine for a complete dining experience.
What to order: Chicken Shish Tawook, Lamb Kafta Kebab, Najib's Special, Garden Falafel
Address: 1269 Hamilton St, Vancouver, BC V6B 6K3
11. Cioppino's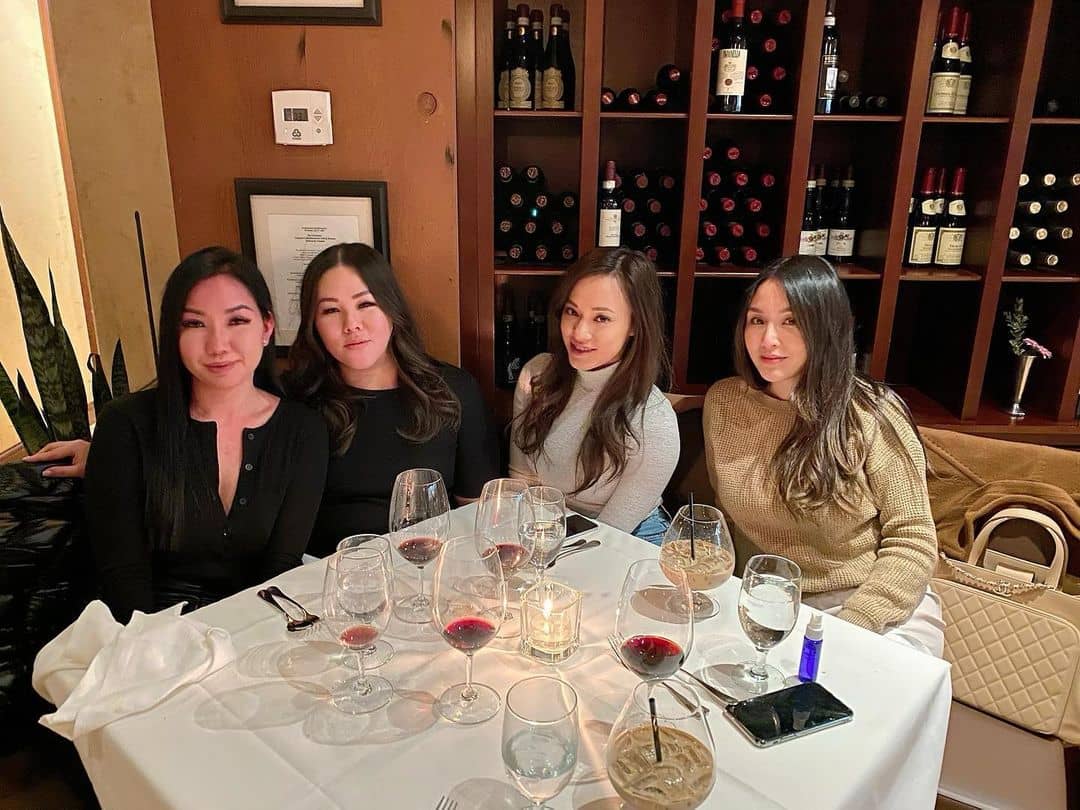 Renowned for Mediterranean cuisine, Cioppino's features an open kitchen and a vast wine list. Chef Pino presents dishes like Fritto Misto di Pescato del Pacifico and Classic Lobster Bisque. The Rib-Eye Tuscan Style and signature Cioppino with a medley of sustainable fish are must-tries.
What to order: Fritto misto di pescato del Pacifico, Classic Lobster Bisque, Rib-Eye Tuscan Style, wines
Address: 1133 Hamilton Street Vancouver, BC V6B 5P6
12. MeeT Yaletown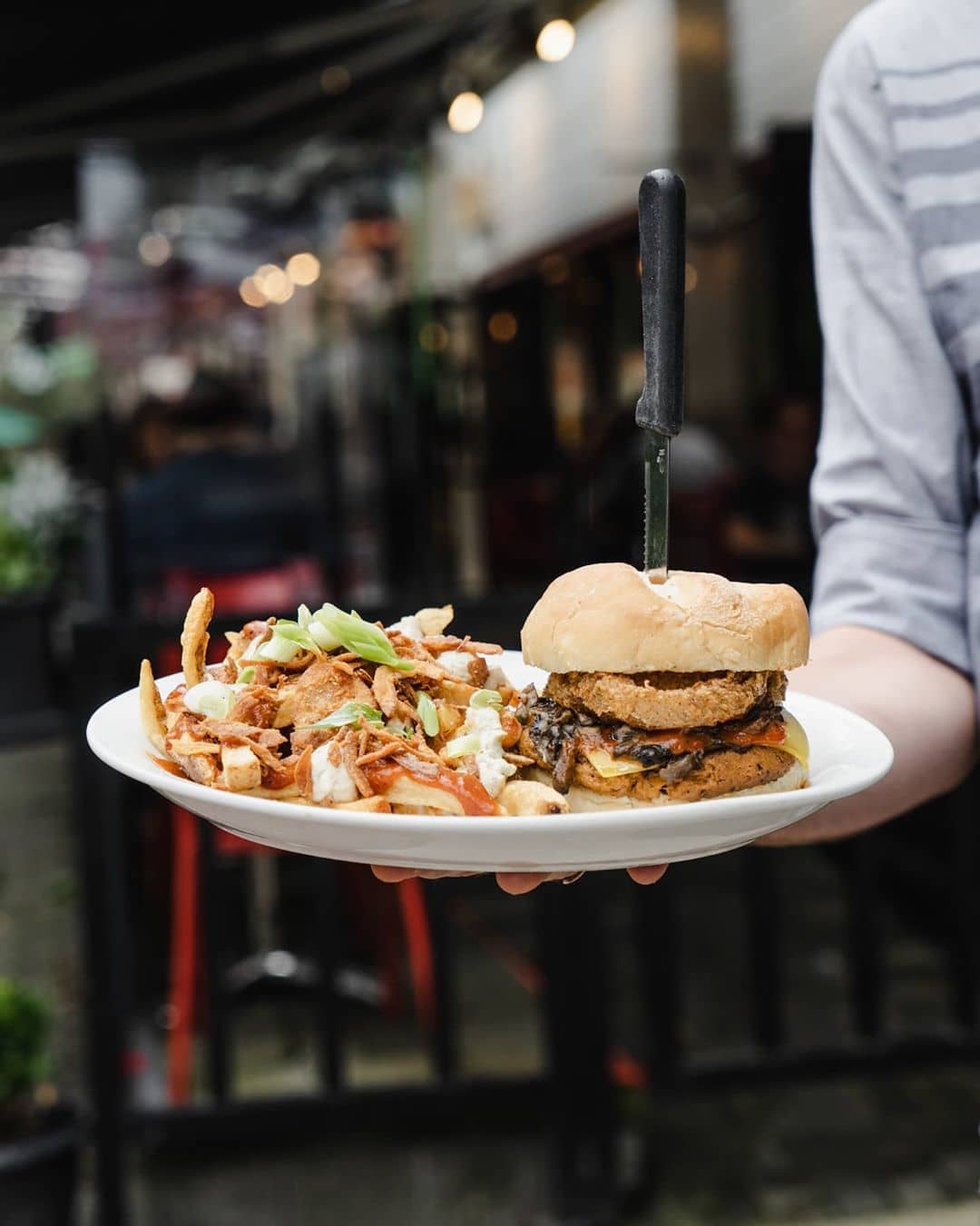 MeeT in Yaletown offers a trendy, contemporary vegan experience. Founded by Jason, Ivo, and Linda, this hotspot focuses on creative vegan and vegetarian comfort food. Dive into dishes like Sweet Chili Cauliflower or Pesto Chikkin Caesar, and don't miss their famous sides, especially the Groovy Gravy Fries. The drinks menu is equally appealing, with a selection of wines, beers, and ciders.
For a refreshing twist, try their craft cocktails like Guava Good Time or Pineapple Basil Smash.
What to order: Sweet-Chili Cauliflower, Pesto Chikkin Caesar, Groovy Gravy Fries, Guava Good Time, Pineapple Basil Smash
Address: 1165 Mainland St, Vancouver, BC V6B 5P2
That wraps up our list of the best Yaletown restaurants we couldn't wait to show off. And, we hope you try out a few when you visit for some R&R.
Looking for more food spots? Well, take a look at our picks of the best restaurants in Vancouver!
How We Create Our "Best" Lists
All Noms Magazine's "best" lists are created using multiple factors and signals to help readers find the best restaurants, things to do, and places to stay at. Some of these factors and signs include personal experiences, correspondence with locals, and compiling experiences from review sites.
Each list is also created to be balanced (in terms of price, cuisine type, ambiance, and more) as possible. This means that the lists are not specifically created in ranking order. You should be comfortable picking from any of the spots on the list and generally have a good time. But of course, YMMV (your mileage may vary) and everyone may have different experiences/palates.