A trendsetting pioneer town that turned old rambling warehouses into chic cafes and beautiful restaurants, Yaletown is one of the most popular neighbourhoods to go if you're looking for a unique and distinctly stylish dining experience, with great atmosphere, top-notch service, and quality cuisine.
This historic district boasts a sprawling range of eateries offering fusion cuisine at its finest, traditional ethnic favourites prepared by award-winning chefs, homemade comfort food, and everything in-between. Yaletown restaurants rank high in Must-go-to and Have-to-try lists, and for good reason. Each Yaletown restaurant holds its own unique style and flavour, and they all stay at the top of their game all year round, which brings customers back for more, and always leaves them with a memorable experience.
Here, we've put together the best of the best this district has to offer diners, and we hope you're able to try a few of these Yaletown restaurants on your next visit.
12. MeeT Yaletown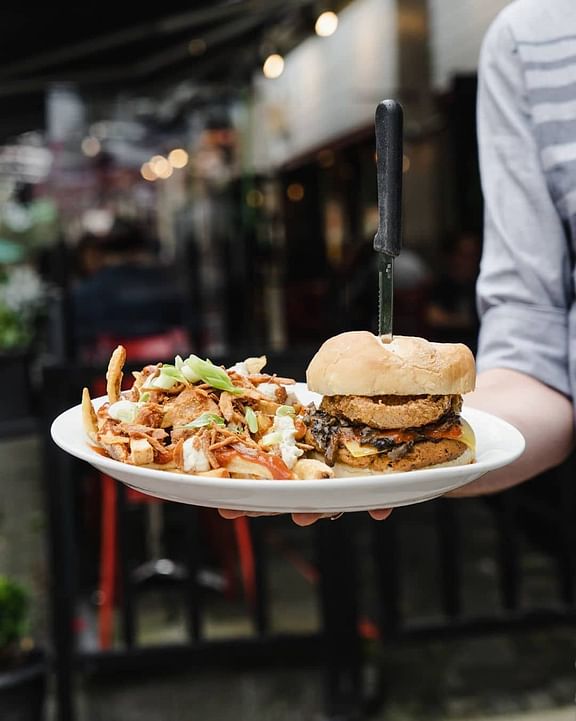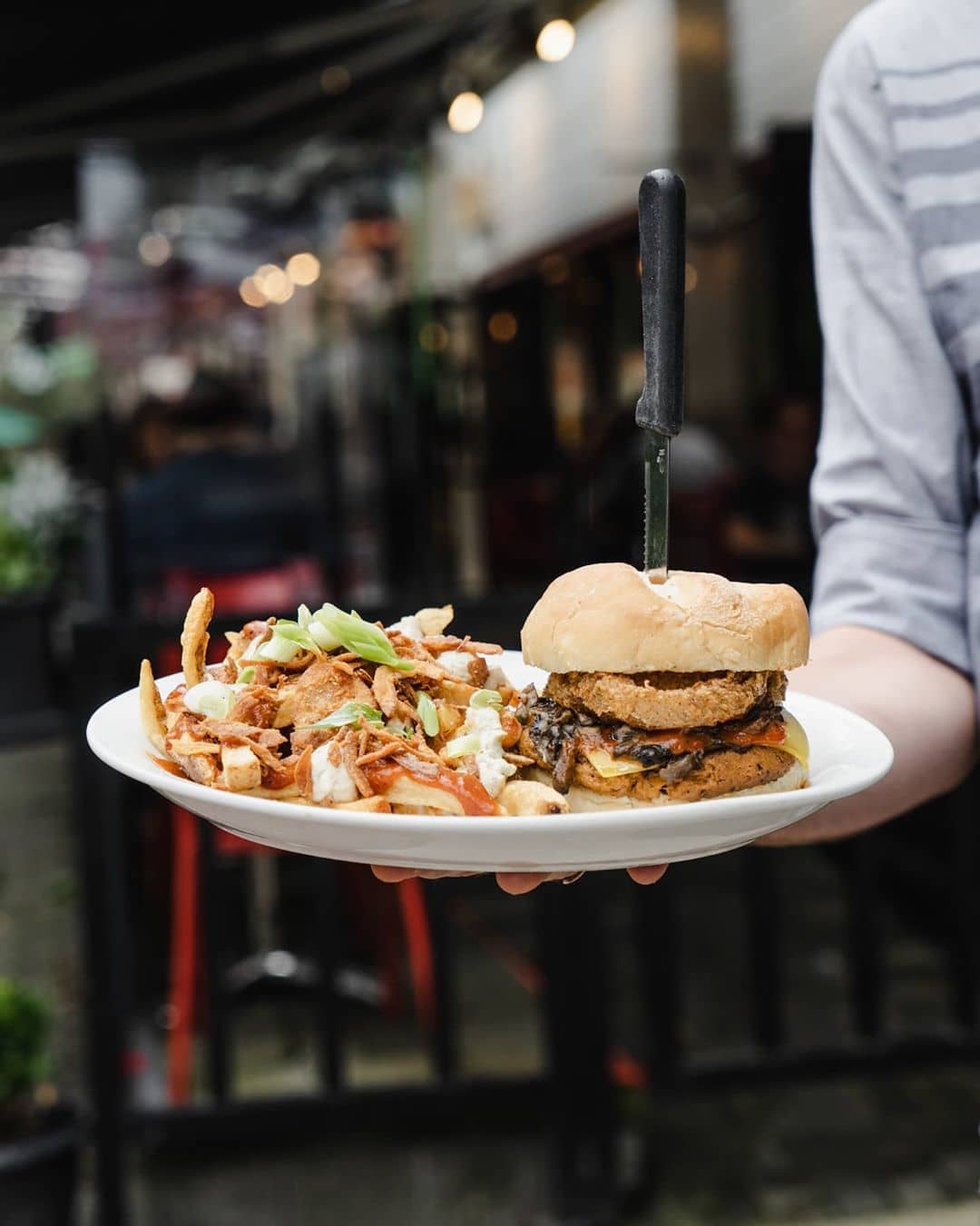 Contemporary, vegan, and exceptionally trendy! MeeT in Yaletown has a vibe of its own and draws a crowd of both locals and visitors all through the year.
Founded by a trio of renowned restaurateurs Jason, Ivo, and Linda, MeeT places emphasis on innovative blends of vegan and veggie comfort food. Sample the Sweet Chili Cauliflower, or some Quinoa and Sweet Potato Salad, and while you're at it don't forget to order one of their famous sides (hint: the Groovy Gravy Fries are yum!)
The drinks menu offers a selection of wines, bubbles, beer and ciders. Aside from that, their craft cocktails are a must try, so go ahead and indulge in a Sprezzature, or a Pineapple Basil Smash.
Tip: MeeT is a great place to celebrate birthdays and special occasions with friends!
Address: 1269 Hamilton St, Vancouver, BC V6B 6K3
11. Kaide Sushi
#bestinvancouver #gem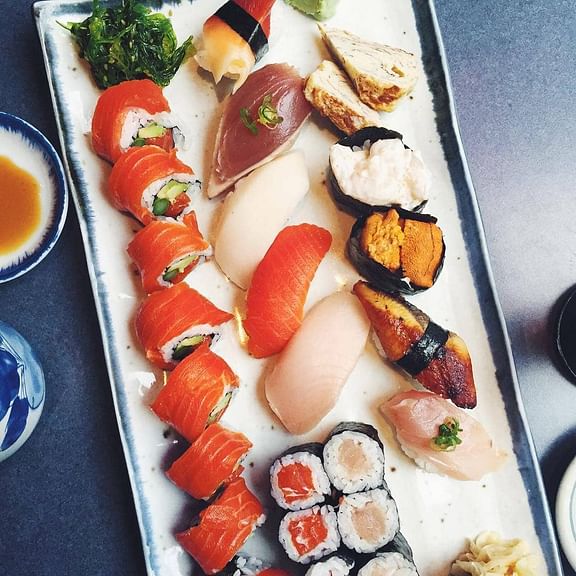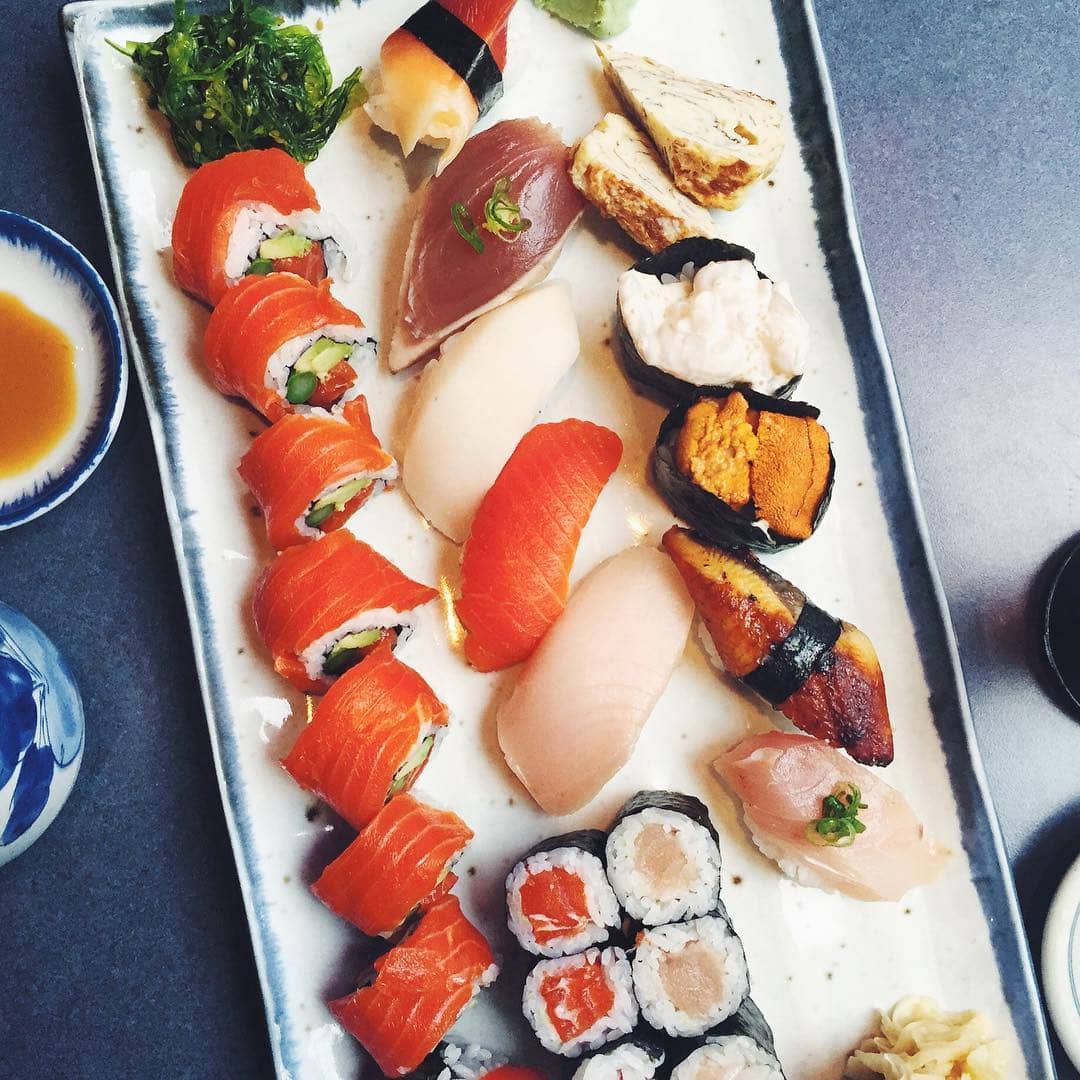 Kaide Sushi is a family-run restaurant with some of the freshest sushi in Vancouver. They have fantastic reviews, and it's certainly worth visiting on your trip to visit Yaletown. The atmosphere here is cozy and inviting, so you can come hang out with friends over plates full of fresh food that will impress any palette!
Their butterfish is top-rated by almost everyone who tries it, so we highly recommend that you do too. The salmon sashimi cuts are also divine, and you don't want to miss out on the Assorted Sushi platter, which comes with six different kinds of sushi.
Protip: If you're a big party of diners, call ahead for a reservation, and the friendly folk at Kaide will set up the perfect dining experience for you and your guests.
Location: 1375 Richards St, Vancouver, BC V6B 6M6
10. Do Chay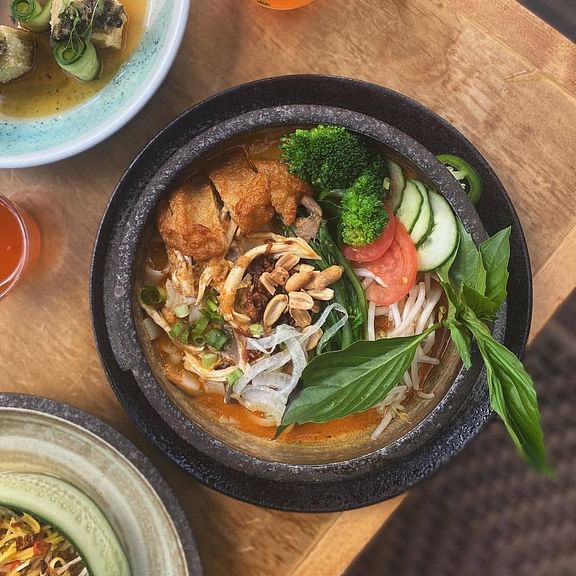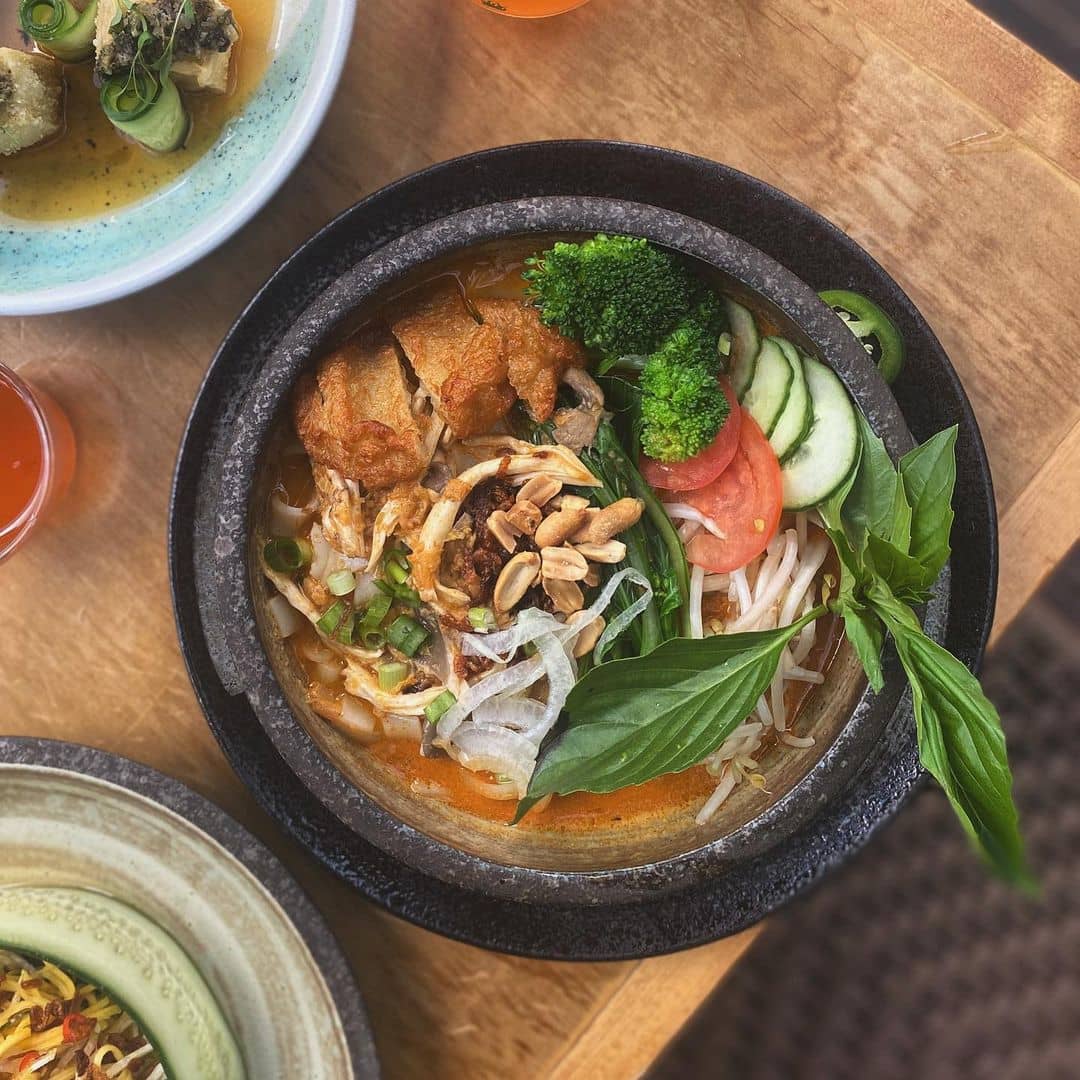 If you're on the hunt for a filling Vietnamese bite, Do Chay is your place. This spot has an entirely vegan menu which makes it perfect for vegetarians or those who are just trying out vegetarianism!
Their coconut rice cakes are a restaurant favourite and their satay noodles are to die for. Rich addicting flavours and organic ingredients? Sign us up!
Locations:
-1269 Hamilton, Vancouver, BC V5B 6K3
-1392 Kingsway, Vancouver, BC V5V 3E4
Website | Instagram | Facebook
9. Nuba Yaletown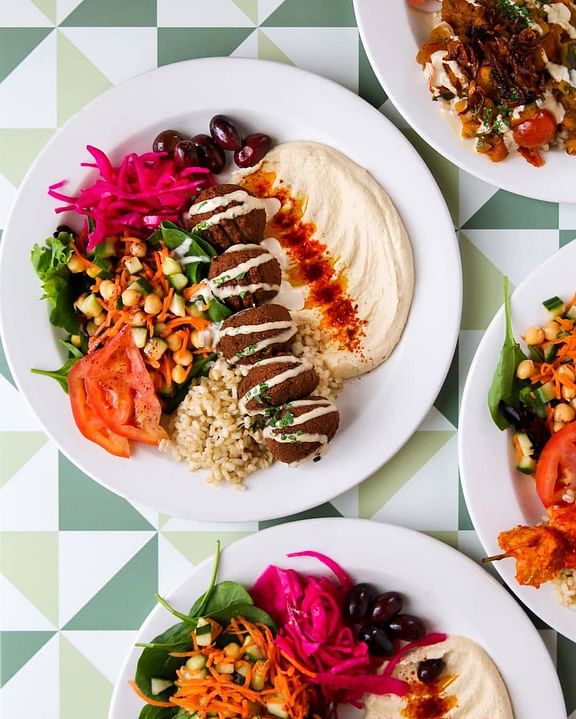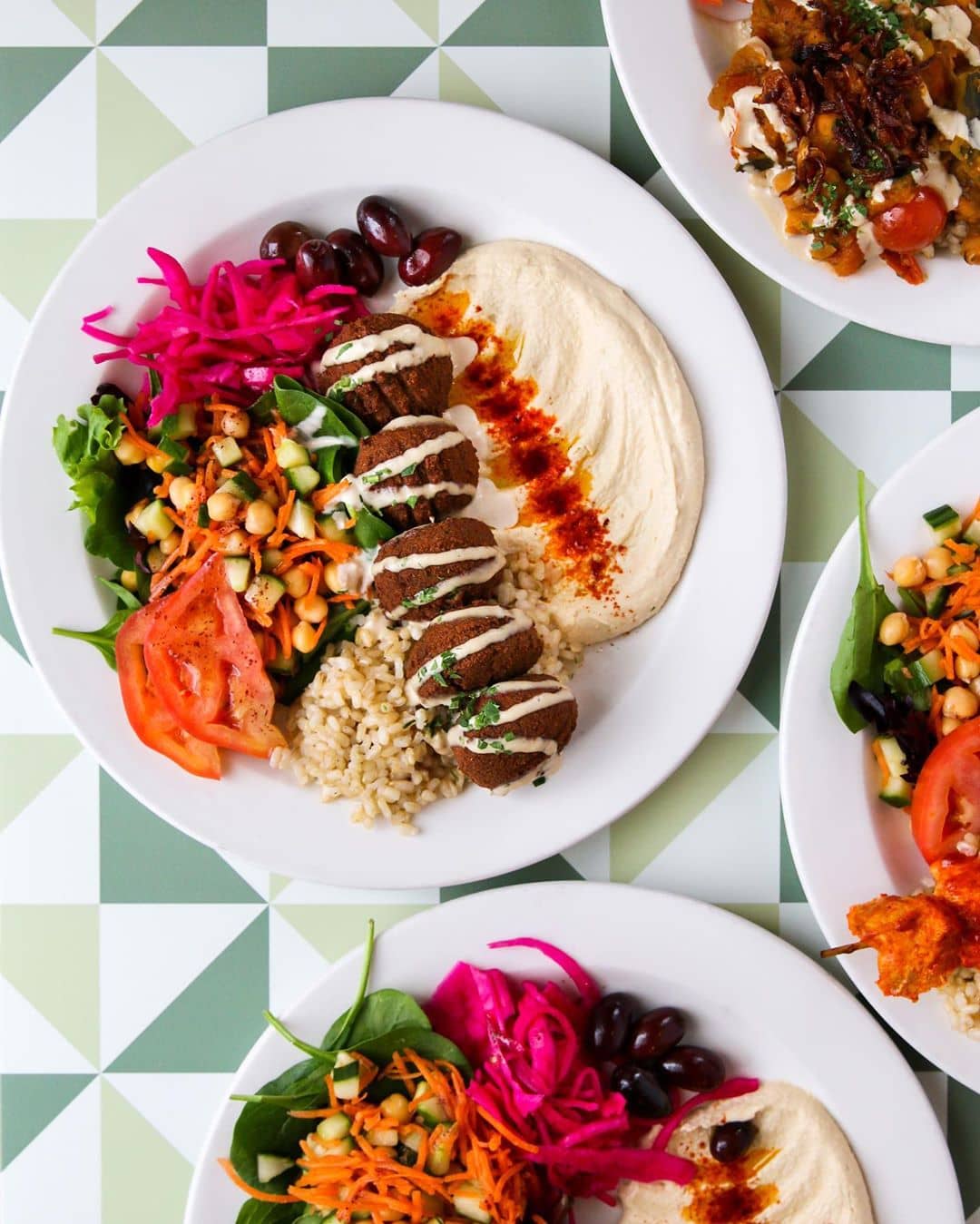 The Nuba restaurant is the perfect blend of traditional Lebanese food and contemporary dishes. Located in Yaletown, this well-known spot serves up some tasty options for lunch or dinner!
This restaurant was founded in 2003 by the talented Victor Bouzide, who wanted the world to get a taste of his grandmother's cooking through his own hands. Later, he was joined by businessman and hospitality great Ernesto Gomez and a true partnership was born.
The atmosphere here is bright and bursting with color, and the food is just excellent. Every dish is made from handpicked ingredients of the freshest quality, and prepared on the spot. Order the Chicken Tawook Plate, the Harissa Chicken, or a Najib's Special, and if you've still got room, the Falafels and Pita Wraps are pretty amazing too.
Don't forget to try a glass of some wonderful Lebanese wine.
Address: 1269 Hamilton St, Vancouver, BC V6B 6K3
8. Provence Marinaside
#datespot #waterview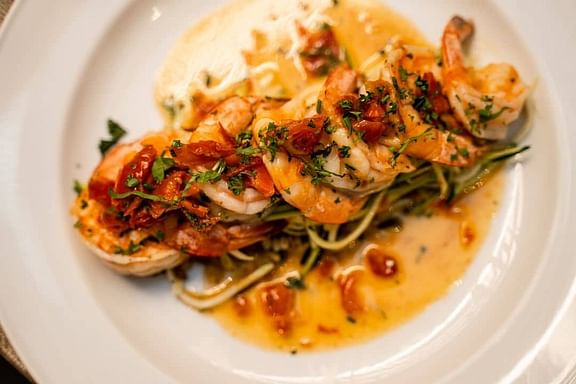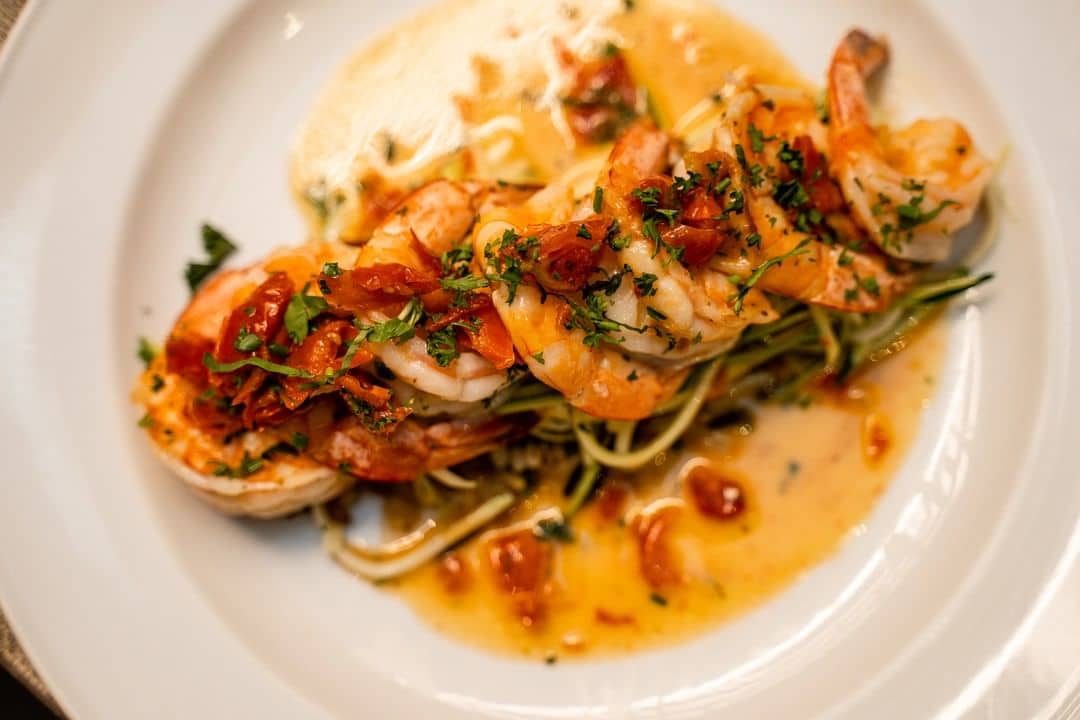 Provence Marinaside in Yaletown is one of those rare restaurants where everything flows flawlessly. From the aesthetically pleasing decor, to the presentation and taste of its gourmet dishes, you will enjoy every moment here!
This restaurant is open for brunch, lunch, dinner, and for those late night cravings too. The menu is extensive, and you can have fun selecting from the mouth-watering list, which includes Oven Roasted Rack of Lamb, Duck Leg Confit, Pan Seared Albacore Tuna, and of course Lobster!
There's a wonderful wine list to pair off with your food, or if that's not your thing, you can opt for beer, cider or a delicious cocktail to round off your meal.
Address: 1269 Hamilton St, Vancouver, BC V6B 6K3
7. Minami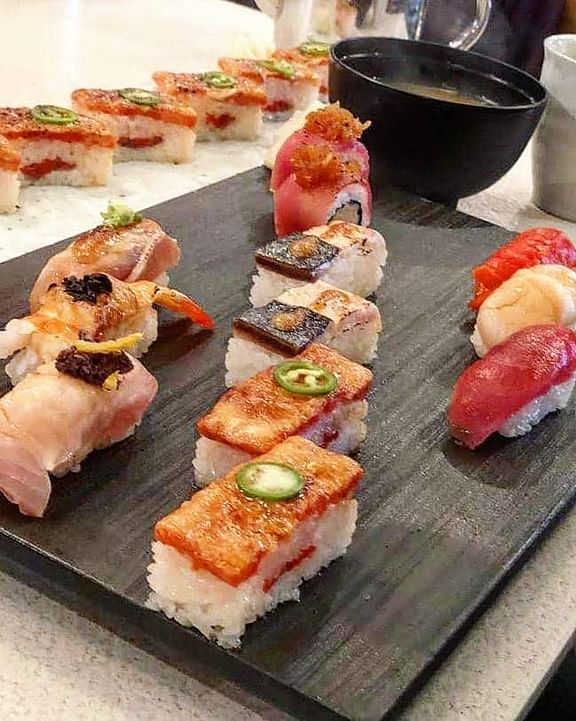 In Vancouver, there is no better place for sushi than Minami.
You can't beat the quality of Minami in Yaletown when it comes to getting authentic Japanese food like sushi or other fusion dishes that will leave you hungry for more after every visit!
A few must-try items on the menu include the Kaisen Soba Peperoncino, the saikyo Miso Sablefish, and of course the amazing Salmon Oshi Sushi. The dessert menu is gorgeous with Coconut Panna Cotta, and flavorful sorbets. But, the big seller is the marvelous Green Tea Opera Cake, which most likely will have you asking for seconds… and thirds.
Fun Fact: Minami is a sister concern of the popular Miku Restaurant at Waterfront.
Address: 1269 Hamilton St, Vancouver, BC V6B 6K3
6. OEB Breakfast Co.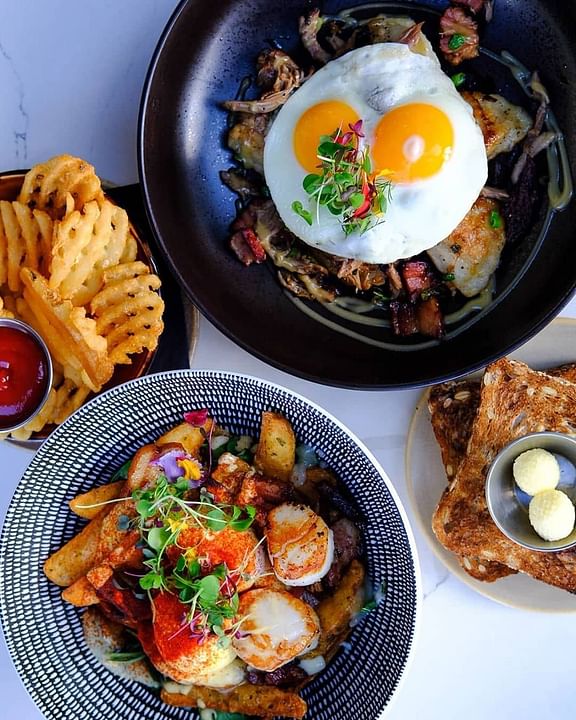 Featured recently in our 10 Best Brunch Spots in Vancouver, OEB Breakfast Co. once more makes it to our list of must-visit restaurant in Yaletown.
If you're out for a morning walk and looking for a late-ish breakfast (brunch?) to hit the spot, this is where you'll want to go. The menu is loaded with all kinds of tempting treats, from smoked salmon Scram-blettes and old fashioned Benny's to brisket Sandwiches, Breakfast Poutines and divine Lobster Crepes.
ProTip: We've said it before, and we'll say it again. This is an amazing spot for a romantic date on the patio!
Address: 1269 Hamilton St, Vancouver, BC V6B 6K3
Looking for the best brunch spots in Vancouver? Here are top 10 picks!
5. Robba Da Matti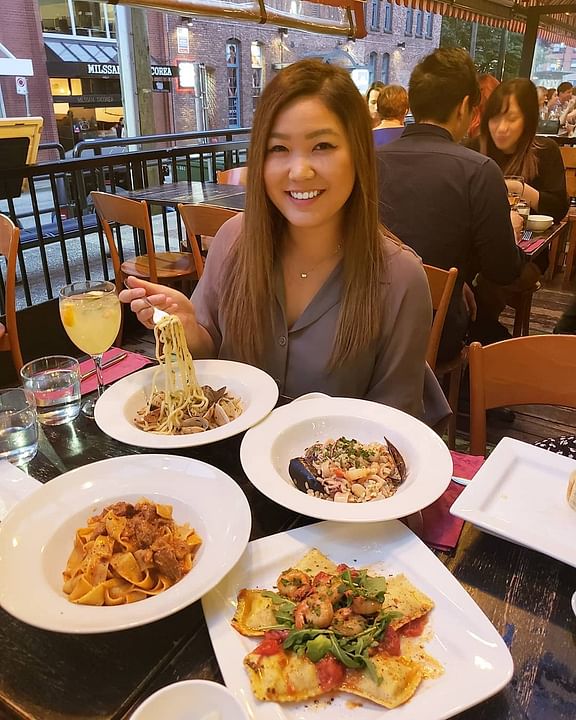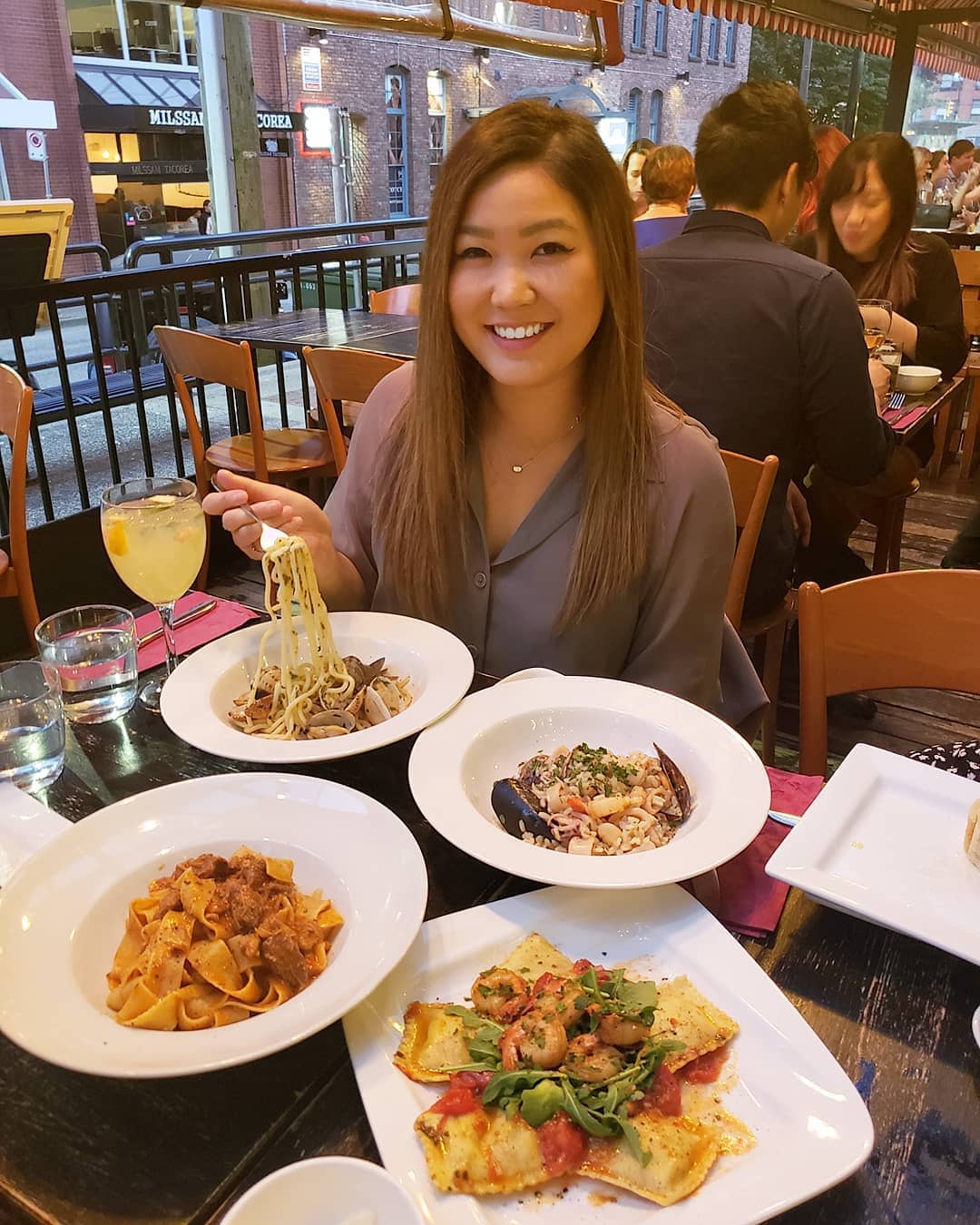 Warm meals, good wine and great times is the very essence of Mediterrnean dining, and no one knows that better than the folks at Robba Da Matti in Yaletown. Upholding centuries-old tradition, that the heart of every Italian home is the dinner table, this restaurant offers guests an array of amazon regional dishes prepared from family recipes.
Start with some mouth-watering Antipasti (the Prosciutto & Burrata is delish!) and follow with an entree of Lobster & Crab Raviolli, a hearty Spaghetti Alla Carbonara, or a scrumptious Seafood Risotto. Finish off with some traditional Tiramisu or creamy Panna Cotta.
Also available, is a wide selection of Italian wines on their drinks menu, so be sure to check with your server for a perfect pairing.
Address: 1269 Hamilton St, Vancouver, BC V6B 6K3
4. The Parlour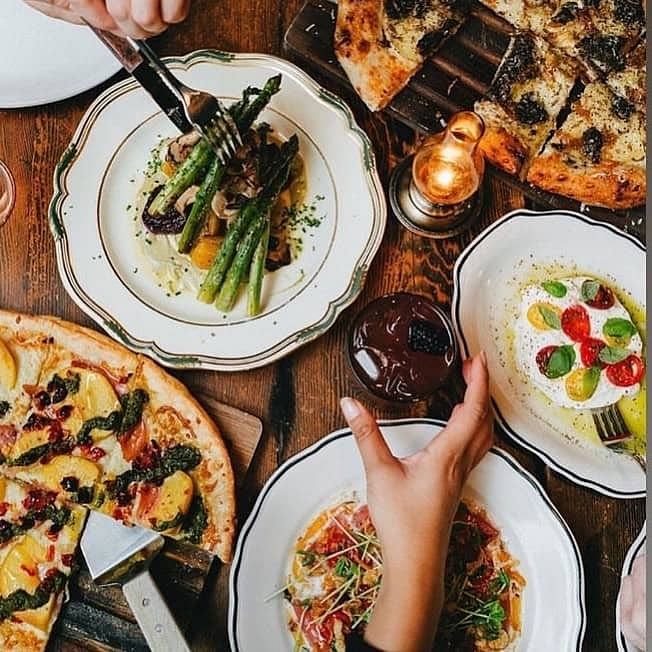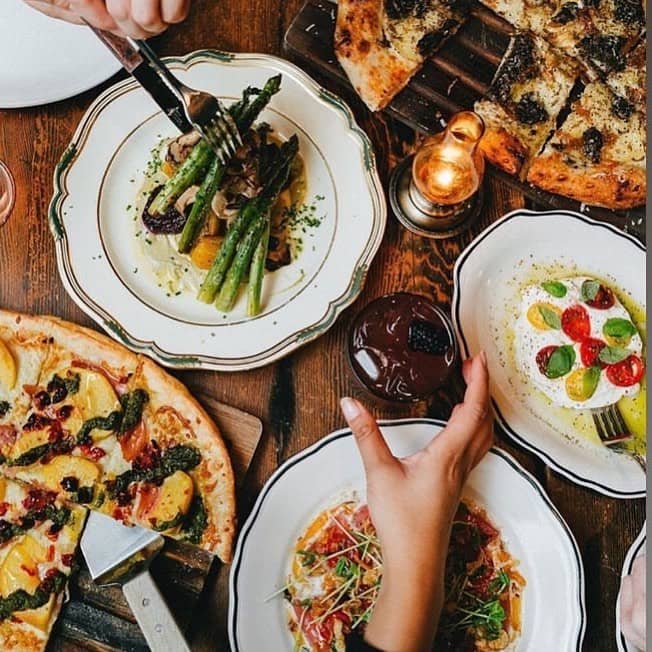 Good food, great times, and gorgeous atmosphere always blend well together for an evening on the town, and at The Parlour in Yaletown, you'll find all of that and so much more. It's the perfect spot to kick back and relax with a group of friends over drinks and amazing dishes.
This restaurant is famous for their pizza, Happy Hour Share Plates, Poke Bowls, Oysters and Nibbles
Address: 1269 Hamilton St, Vancouver, BC V6B 6K3
3. Brix & Mortar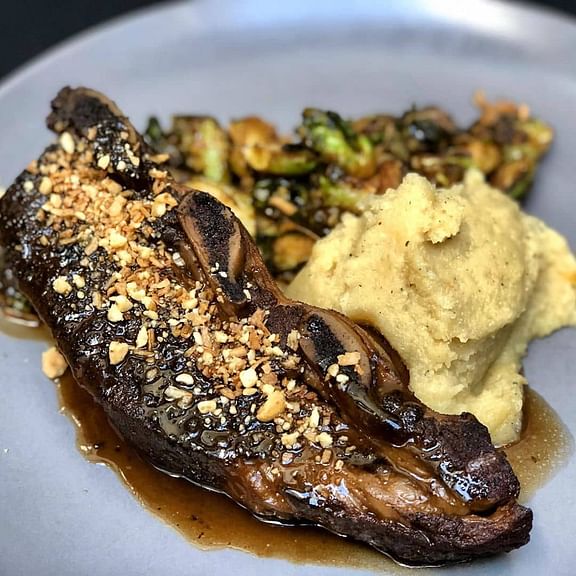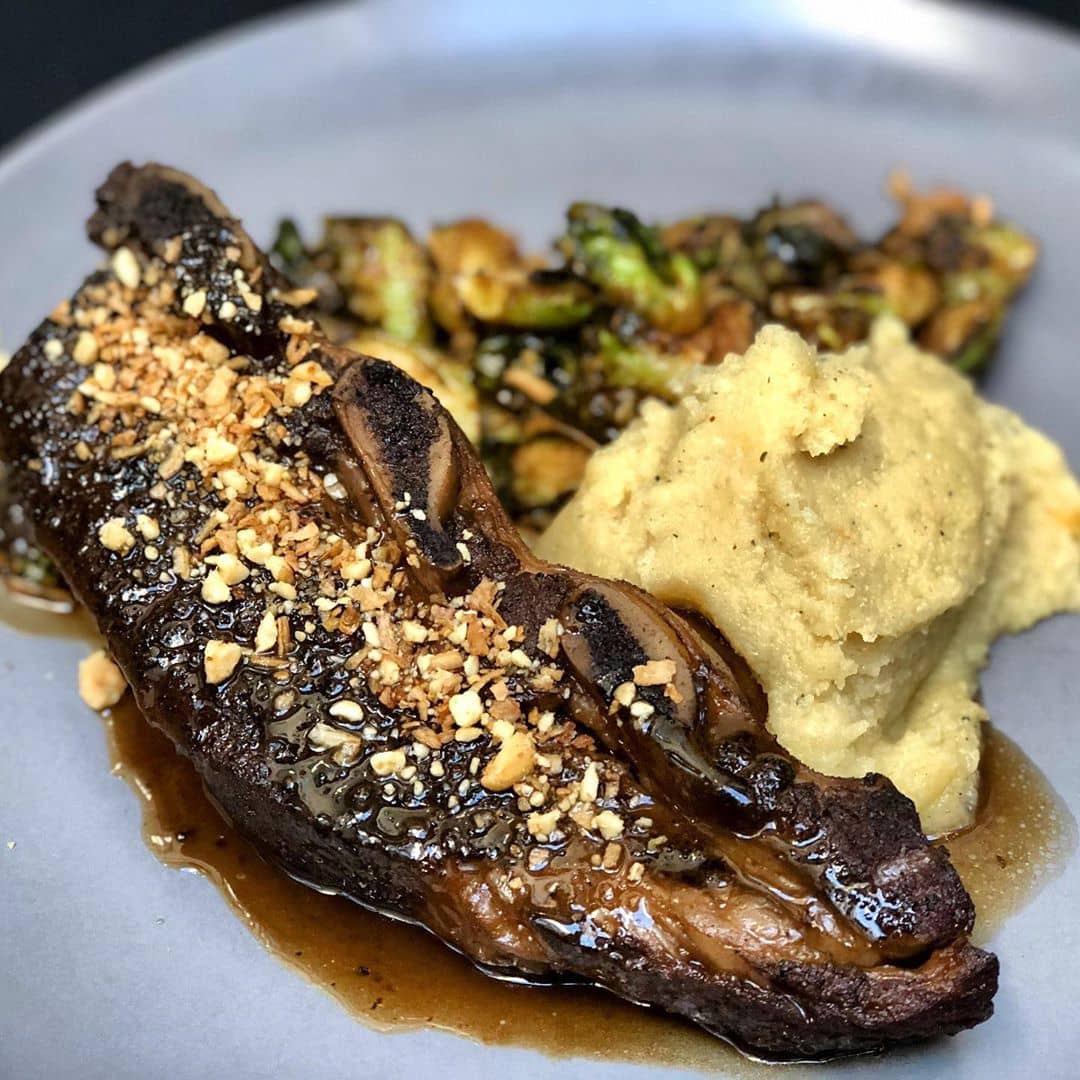 For a true Canadian cuisine experience, take a trip to Brix and Mortar.
True to its name, this famous spot is located in a heritage building from 1917, that screams 'authenticity and ambience,' and makes for great Instagram captures.
When you're there (and done taking selfies) try their Thunder Creek pork side ribs, or maybe a Brome Lake duck breast. The Wild Salmon is amazing, and cooked to perfection. If you're in the mood for something light, order from their 'small plates' selection. They have seafood and vegetarian options, and their specialty: fried cauliflower salad. For dessert, you can indulge in their decadent chocolate cake with peanut butter frosting, or in a delightful mason jar of passionfruit yoghurt topped with gin macerated raspberries.
Brix and Mortar has an extensive wine list, and their cocktail menu is filled with unique combinations that are sure to grab your attention.
This is a wonderful place to host a small party, or just unwind with a couple of friends.
Address: 1269 Hamilton St, Vancouver, BC V6B 6K3
2. Blue Water Cafe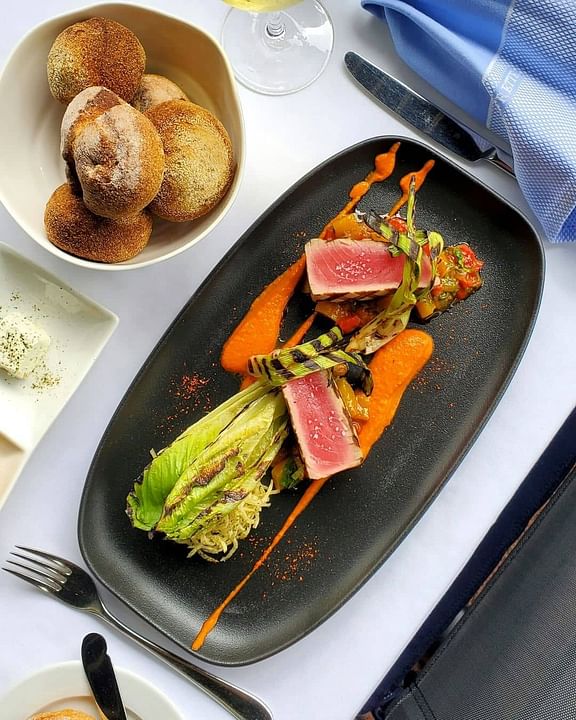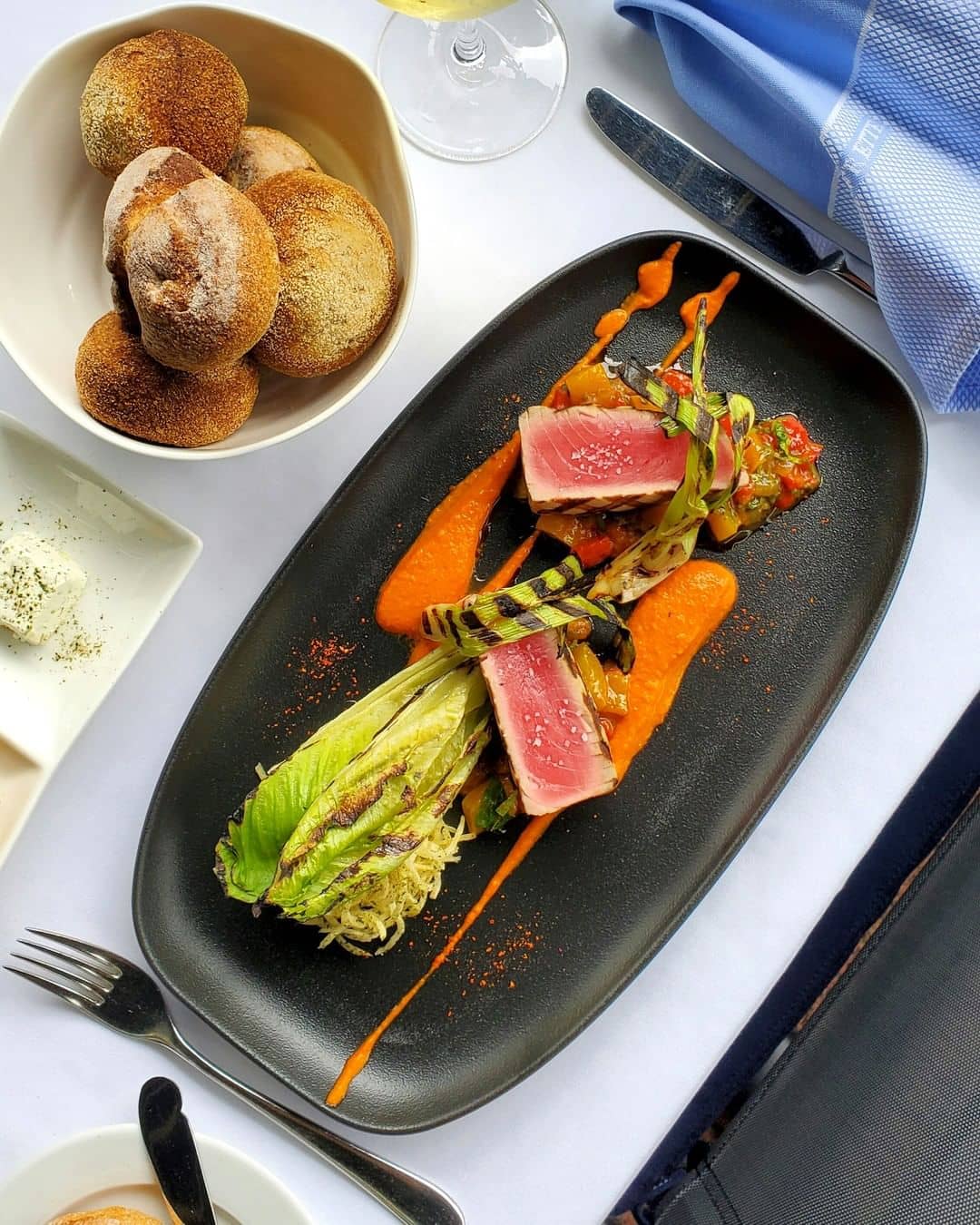 If you're in the mood for a seafood feast, then make your way to Blue Water Cafe. The award-winning eatery is located in Yaletown and offers an eye catching brick and beam ambiance with top notch service. If you want to impress someone special or just have something fresh (and scrumptious) on your plate this evening, wear some of those fancy threads that are hidden away at the back of your drawer!
There is a grand sweeping bar that leads directly out to a heated patio, and a host of private dining rooms you can choose from and reserve beforehand.
Get your drinks in first, and select from one of the most extensive spirits lists in the city which boasts a selection of rare tequilas and cognacs, as well as a collection of over 200 whiskeys!
For your meal, order the Scallops, the Yellowfin Tuna, or some Atlantic Lobster (from the tank.) If you're a meat-lover, then opt for some Kobe Style Short Ribs, or Beef Tenderloin. Another must-try is some Nigiri or Sashimi from the Raw Bar!
Round off your feast with a delish Yuzu Vanilla Panna Cotta, a selection of Sorbets, or some Fine Canadian Cheese.
Address: 1269 Hamilton St, Vancouver, BC V6B 6K3
Looking for the best seafood spots in Vancouver? Here are top 10 picks!
1. Elisa Steakhouse
#awardwinning #recommended #datespot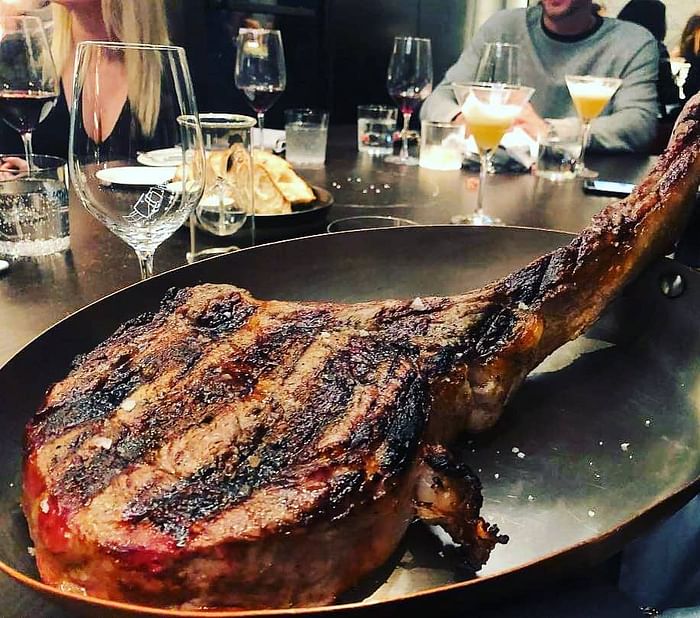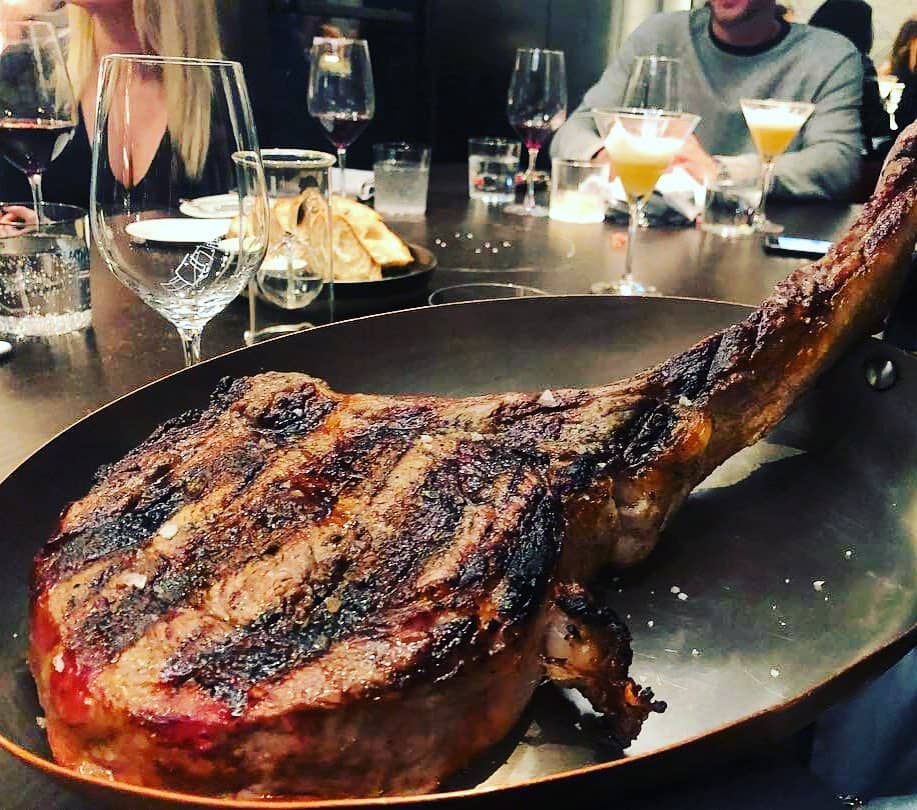 Elisa is a great place to go for an upscale night out with friends and family. The ambiance of the restaurant will sooth your senses, as it has muted lighting that creates beautiful city views. Bask in their gorgeous atmosphere and warm service while you enjoy gourmet food from one of Vancouver's most popular steakhouses!
The Tartare Tasting Trio is the perfect way to start your meal and then move on to a Tender Leaf Fresh Herb Salad. For your entree you can sample the Angus Reserve, or the Bluedot Ribeye, which you can pair with a glass of red from their incredible wine list.
Round off your meal with one of the house gelatos or sorbets, or indulge in a slice of Warm Valrhona Chocolate Cake, or their amazing Cinnamon Sugar Donuts with chocolate whiskey toffee sauce!
Location: 1269 Hamilton St, Vancouver, BC V6B 6K3
That wraps up our list of the best Yaletown restaurants we couldn't wait to show off. And, we hope you try out a few when you visit for some R&R. While you're there, don't forget to check out Yaletown's gorgeous patio bars, and stylish coffee shops for those much-needed drink fixes.