Parks, beaches, and trails – is there any better pet-friendly city than Vancouver? Not only is the Rain City packed with a plethora of outdoor possibilities but also lots of local yummy bites that you can enjoy while on a walk with your Fido.
Now it's time to secure a stellar room at one of the best pet-friendly hotels in Vancouver. All you need to do is shortlist our nine recommended places below, make a call, and pack your bag. Plus, with over 27,000 registered dogs in Vancouver, your puppers will have a chance to make new friends every day they are out.
This article includes affiliate links where we may get a small commission if you use our link. No extra cost is added to you.
1. The Sutton Place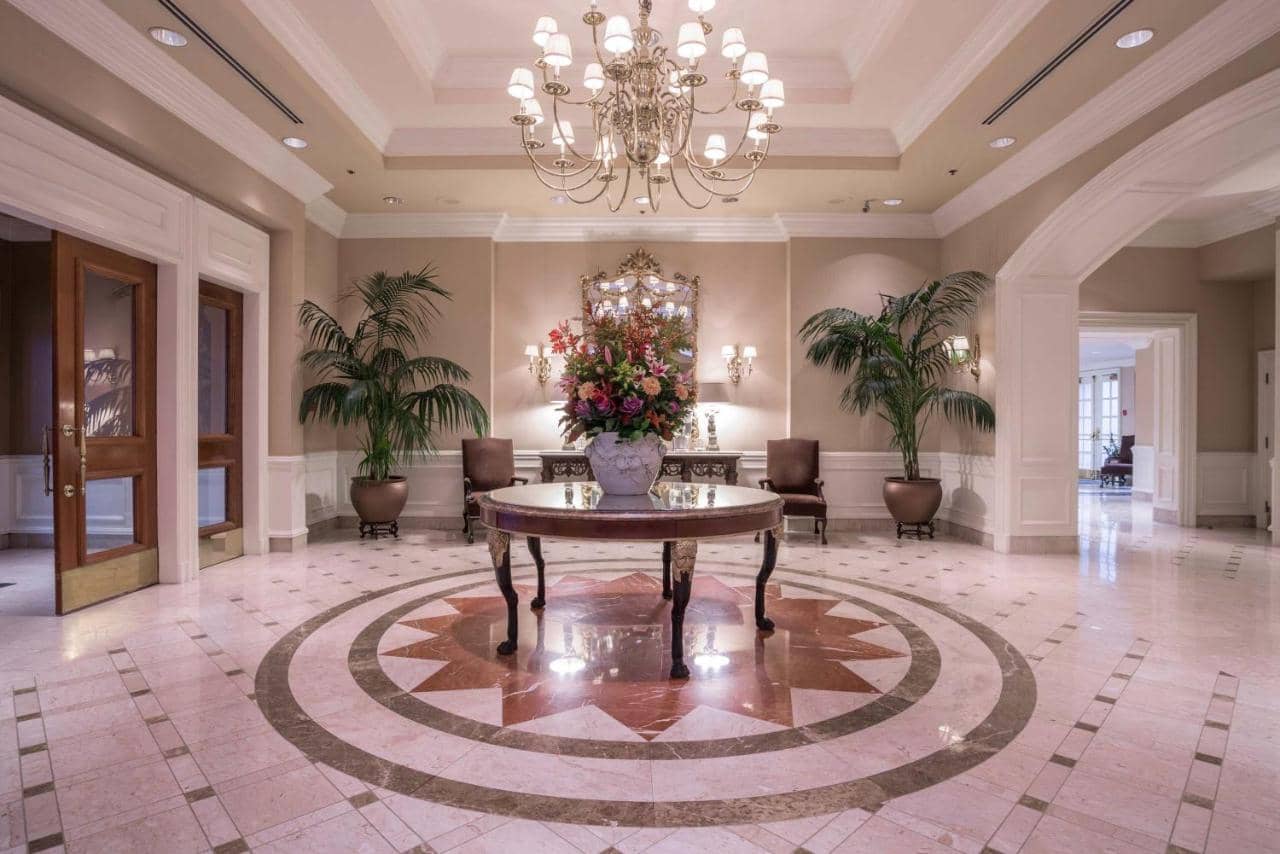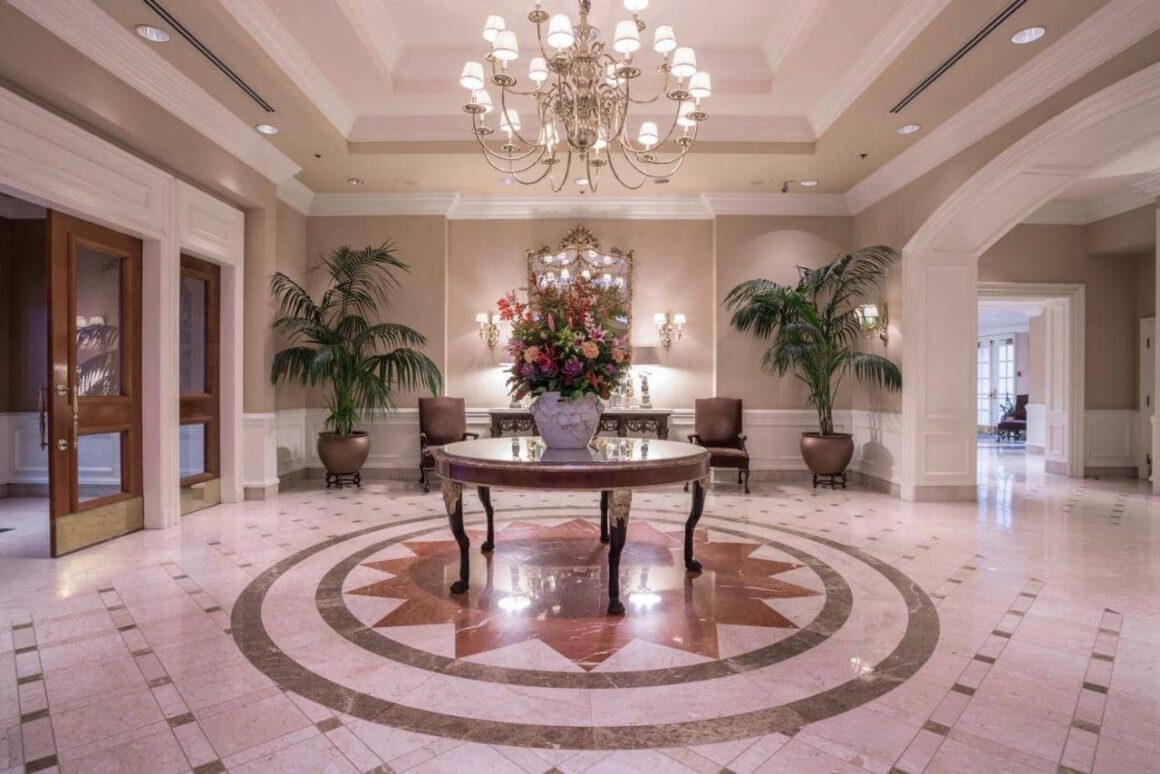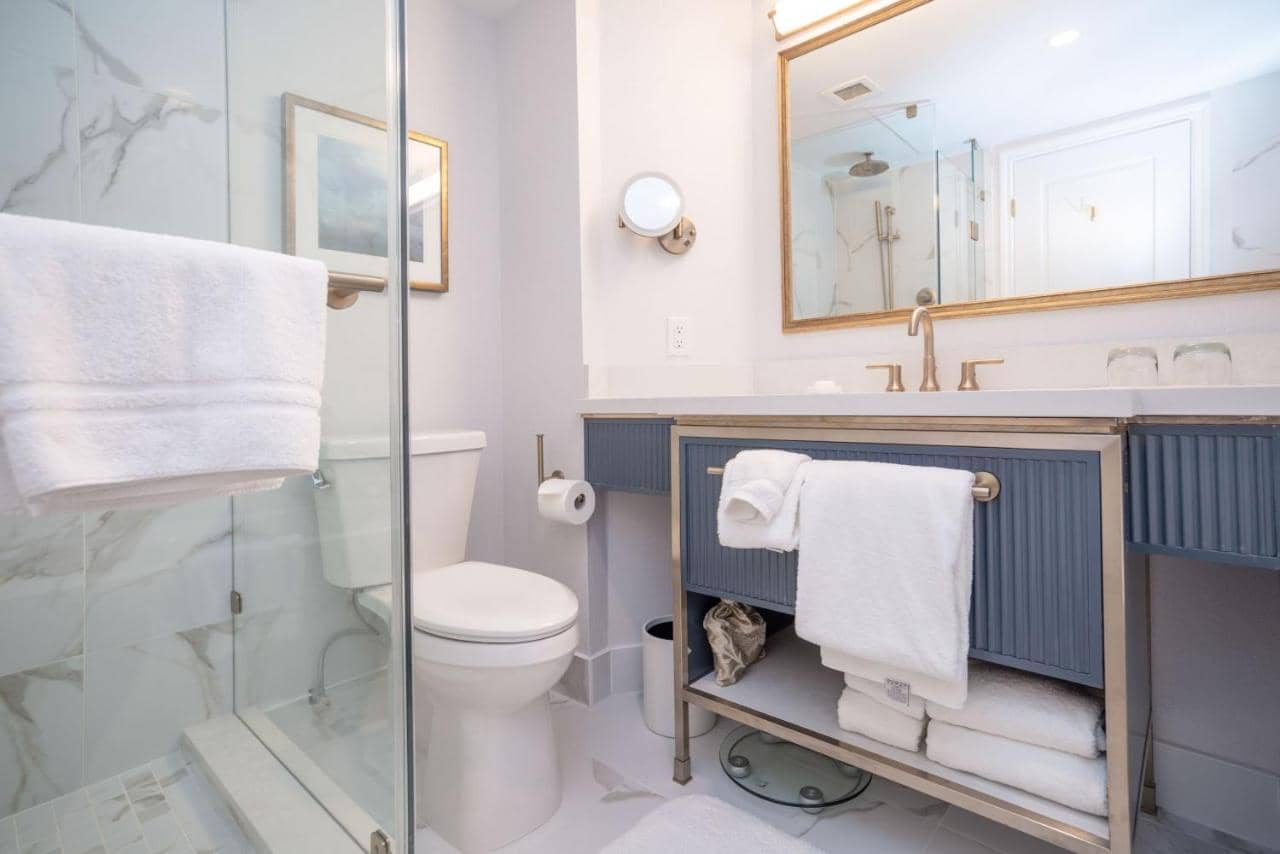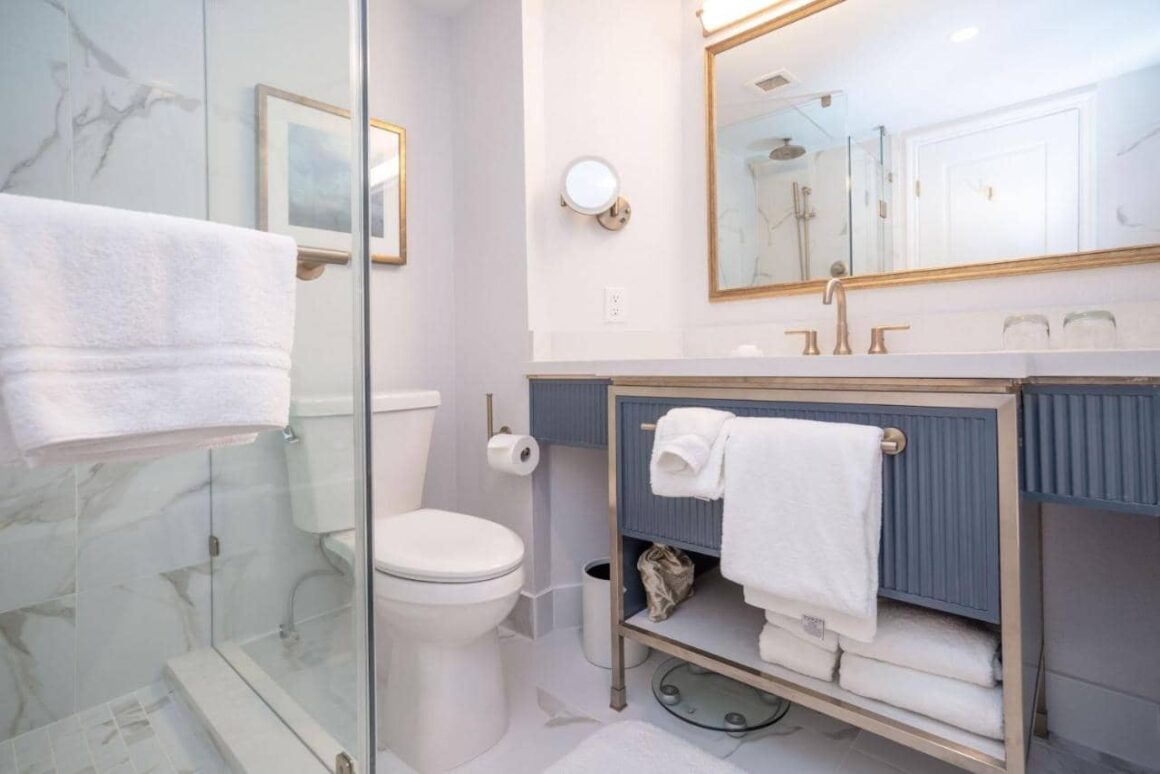 Introducing traditional European elegance and flare to Vancouver's beloved travelers, The Sutton Place is a stellar AAA Five Diamond rated hotel loved by both pooches and hooman.
Set against the backdrop of the majestic Vancouver Harbor and the far-flung mountains, The Sutton Hotel takes you and your pet to the best happenings in West End where global eateries and stylish boutique stores make a statement. Not far away from the hotel's door lies Stanley Park, the most talked-about attraction in Vancouver with its scenic Seawall and lots of green spaces for the pooches to roll in the grass and sniff other pupper friends.
To fit your pet in, The Sutton needs a $40 non-refundable pet fee per stay and that's it. Two pets per room are totally fine but make sure they don't exceed the 45-pound limit each. Whenever you feel like leaving your pup resting in the room while you're away, reach out to the concierge to arrange a supervisor at only $50 away.
No size restriction gets in the way so you'll have less hassle measuring and more time planning where to go with your pup.
2. Paradox Hotel Vancouver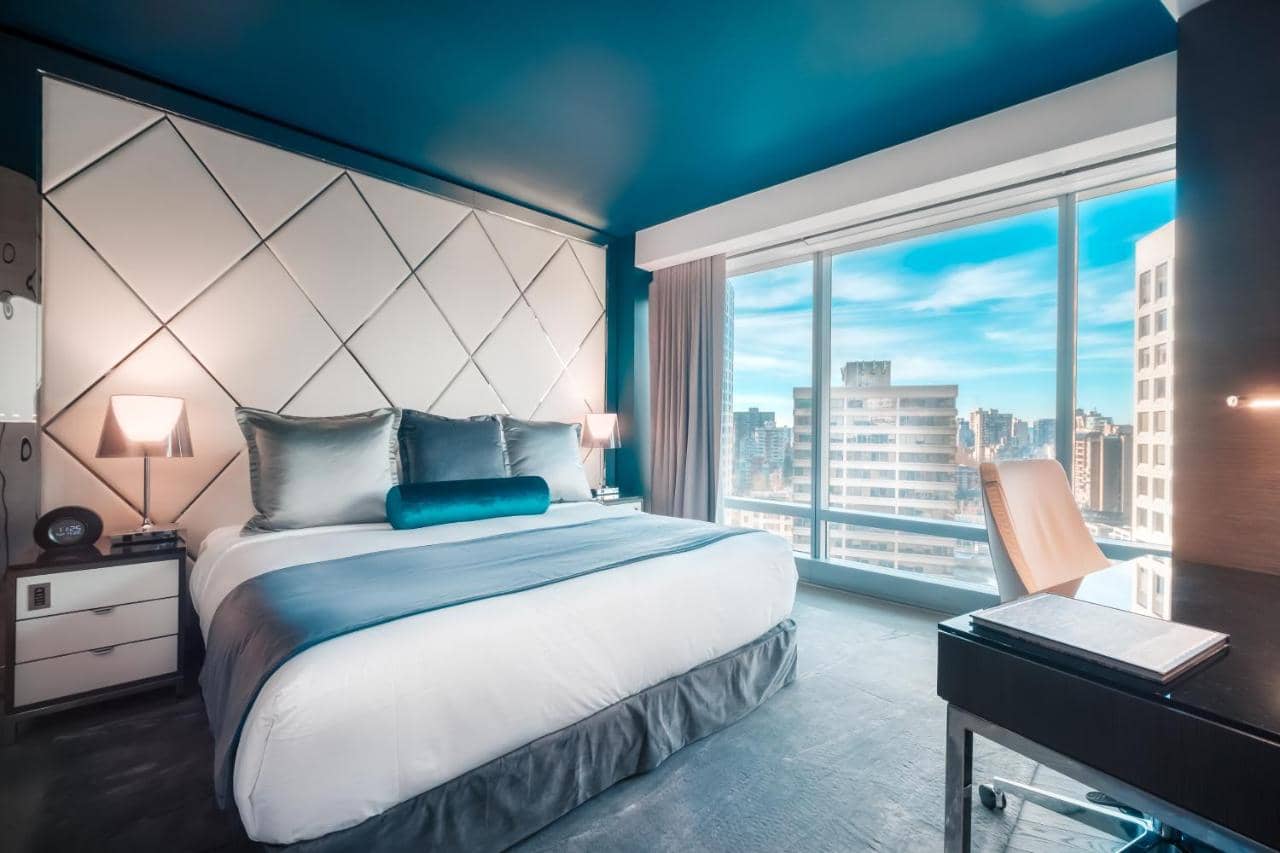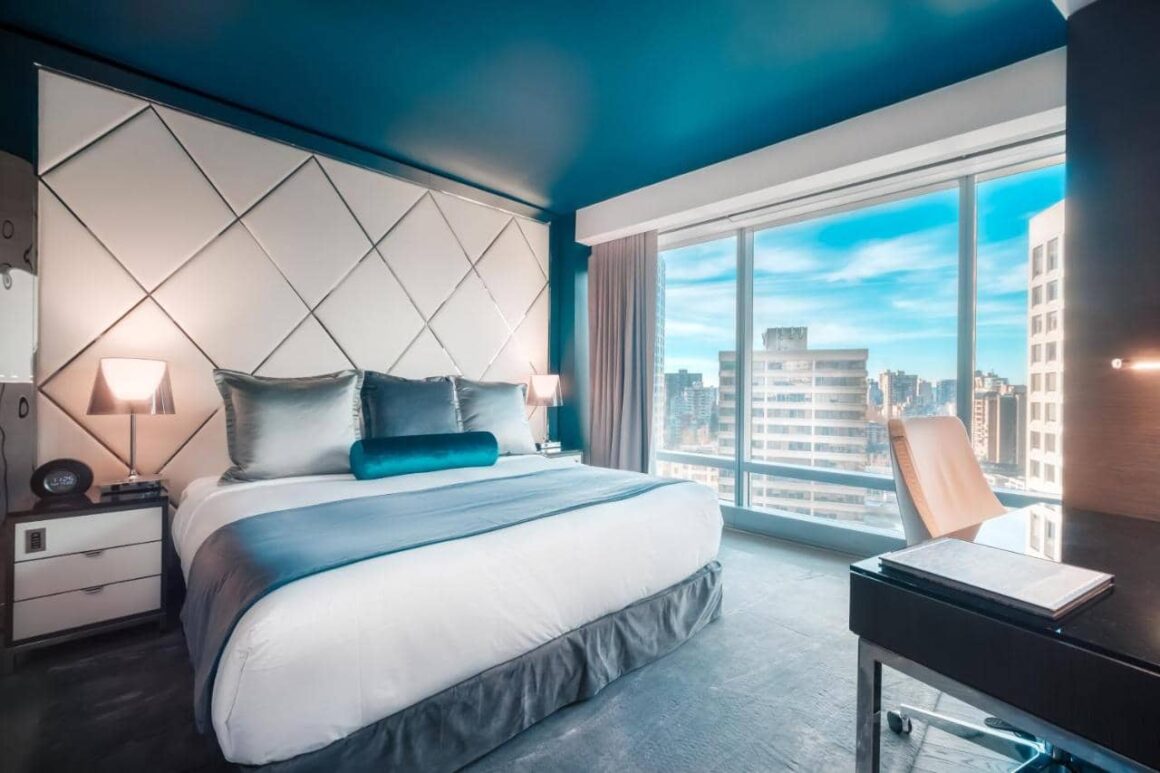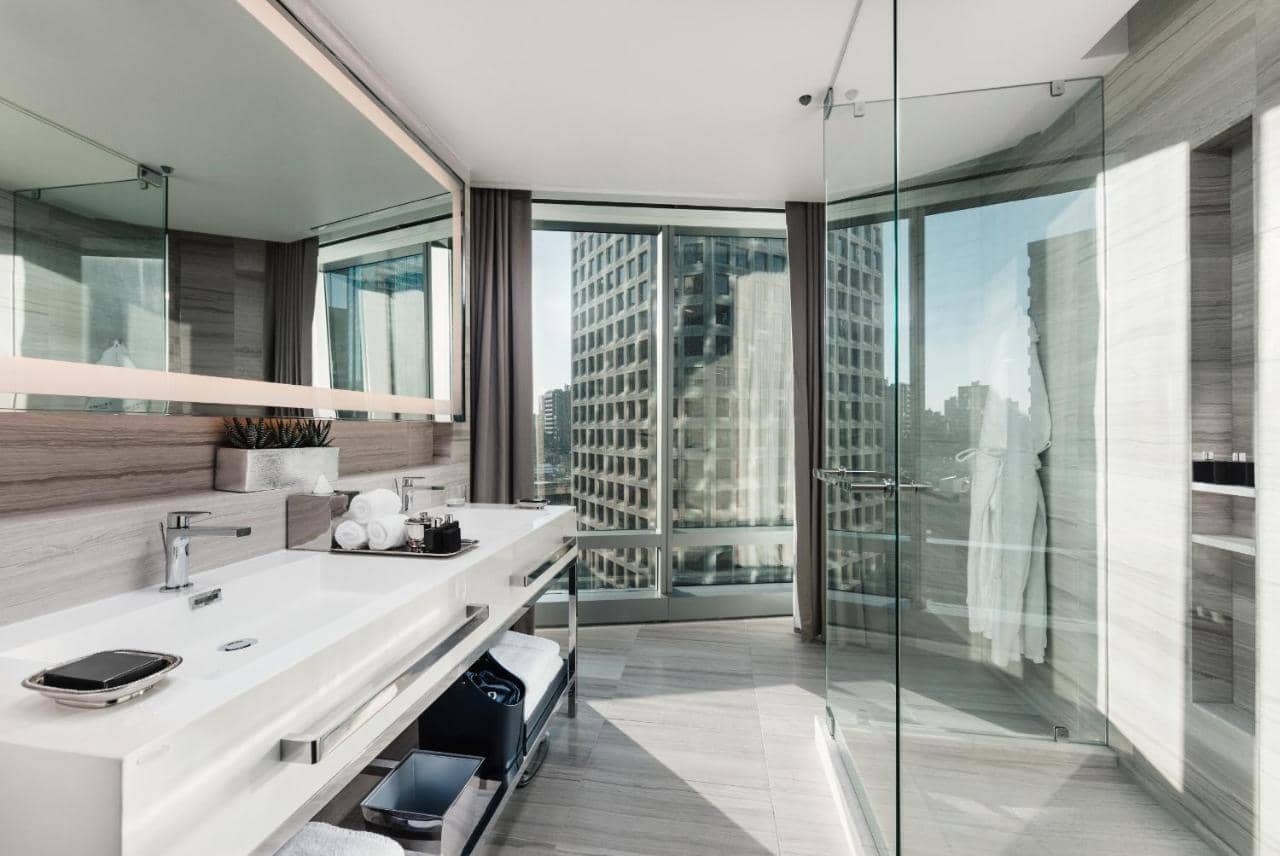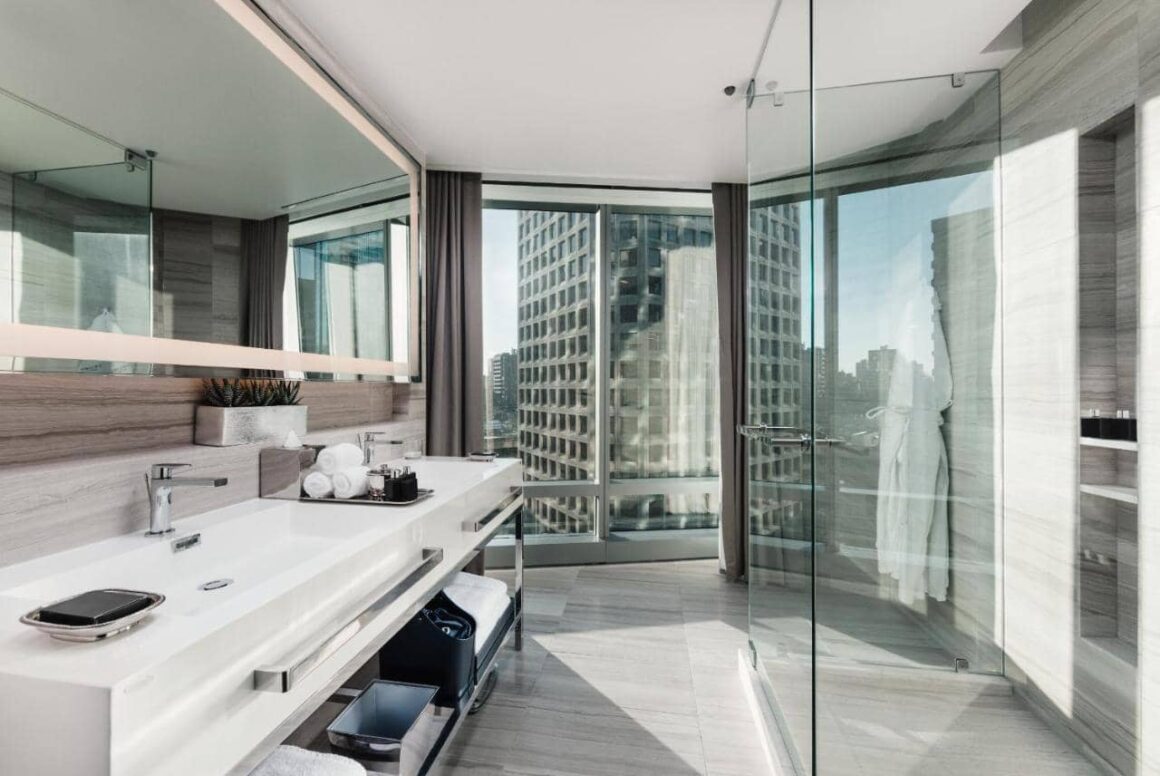 As the name suggests, Paradox Hotel emerges in the scene of Vancouver's best pet-friendly hotels with a bold statement by carefully blending fanciness and an easy, inviting feel of a home away from home.
As the locals attest, Paradox Hotel is one of the top choices for their staycation with pets whenever they need a creative touch to surprise the puppers without the absence of a residential ambiance they are familiar with. Selective rooms out of 147 units at Paradox are dedicated to travelers with pets.
Best of all? Paradox is the only hotel in the city that does not have a pet fee or weight limit!
No matter which room you get, an awe-inspiring decoration steeped in modern European style will have you in awe. Oak hardwood floor ensures no damage gets in the way when the puppers roam around the room. An oversized leather bed promises a comfortable rest where you're fast asleep with the pup beside you.
3. Hilton Vancouver Downtown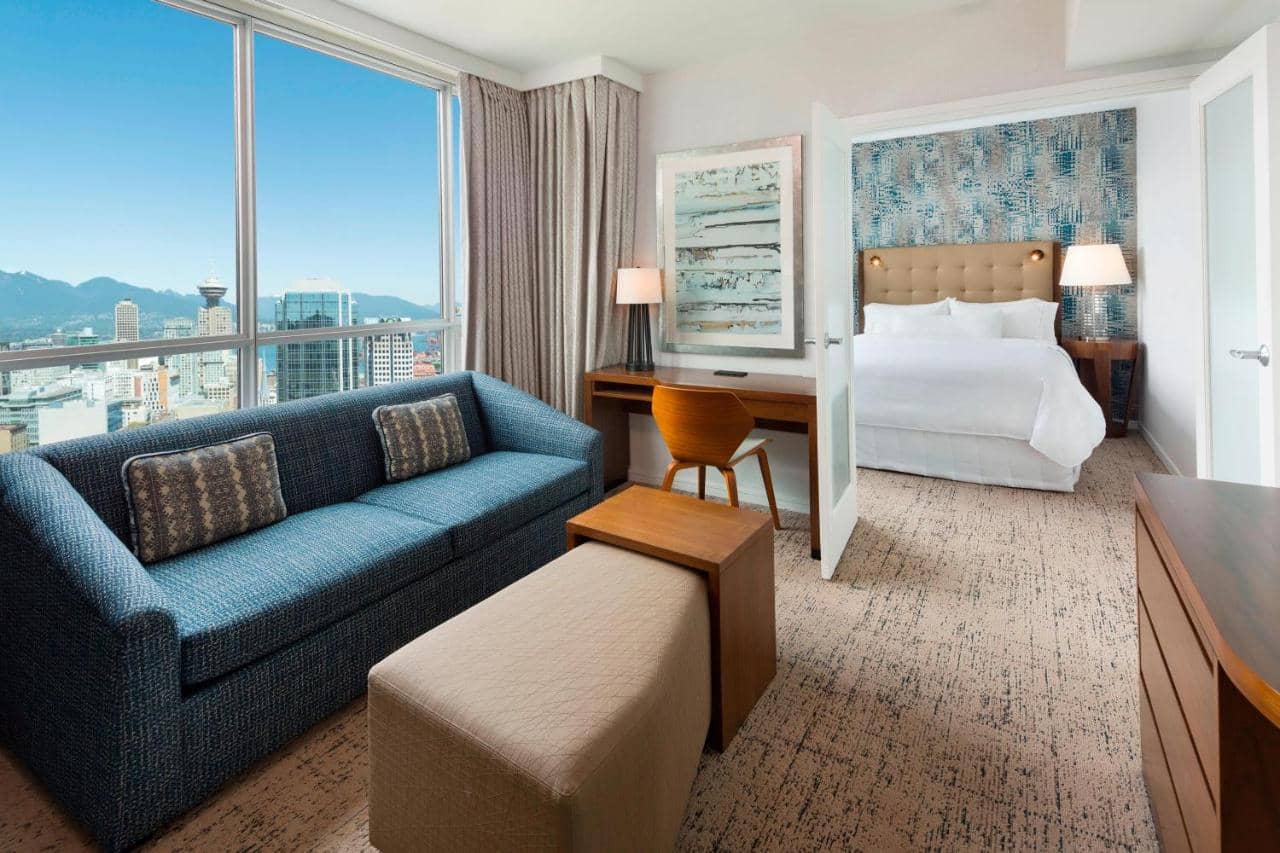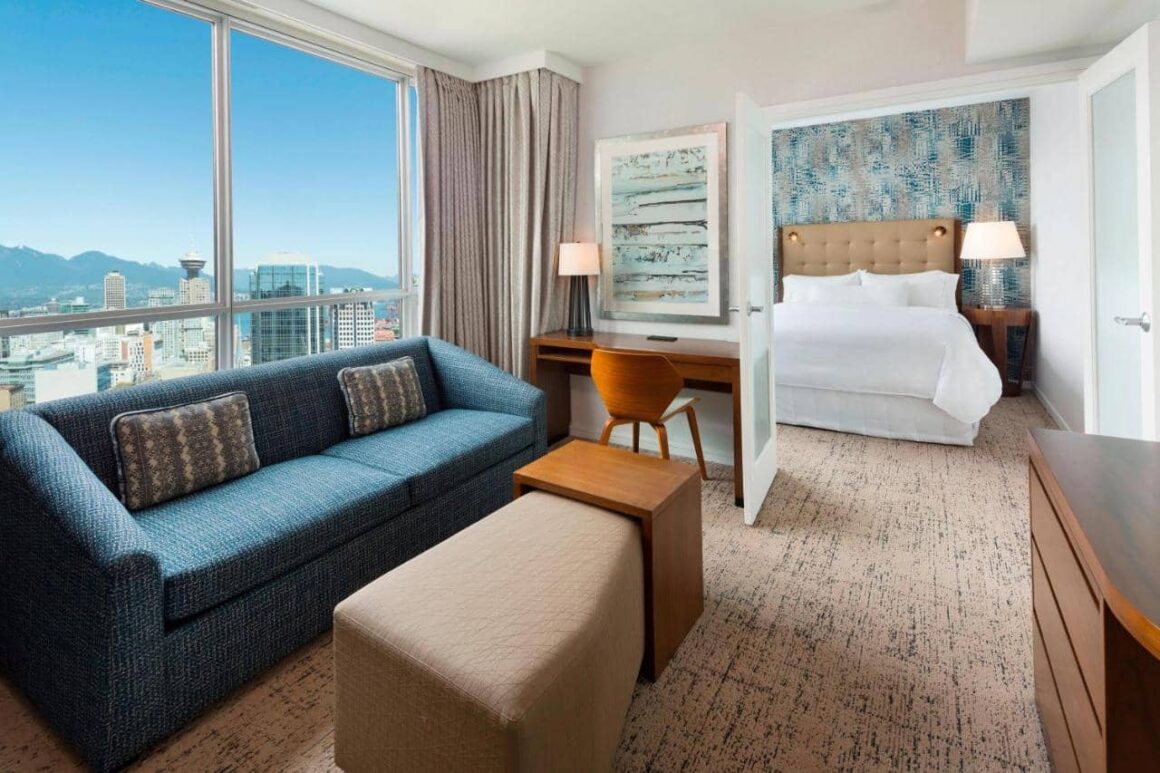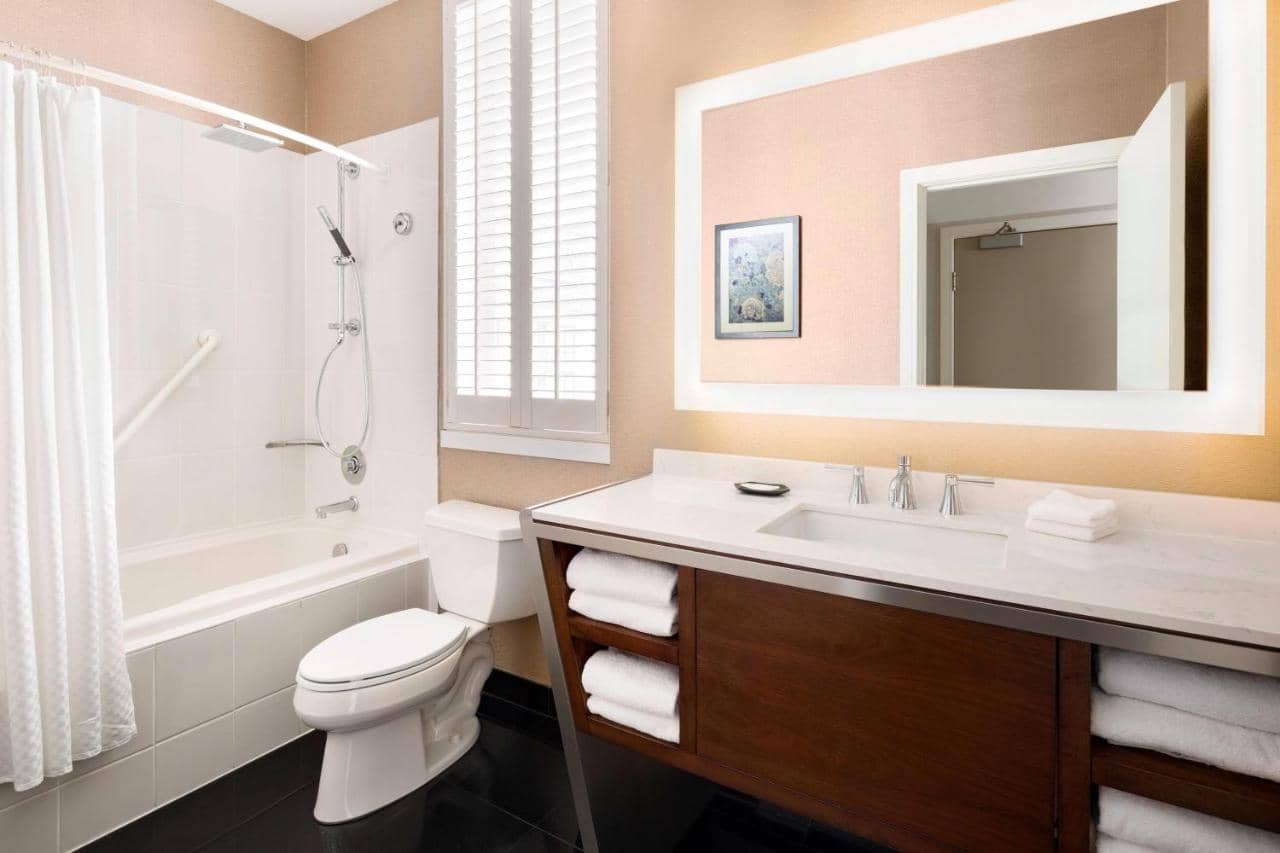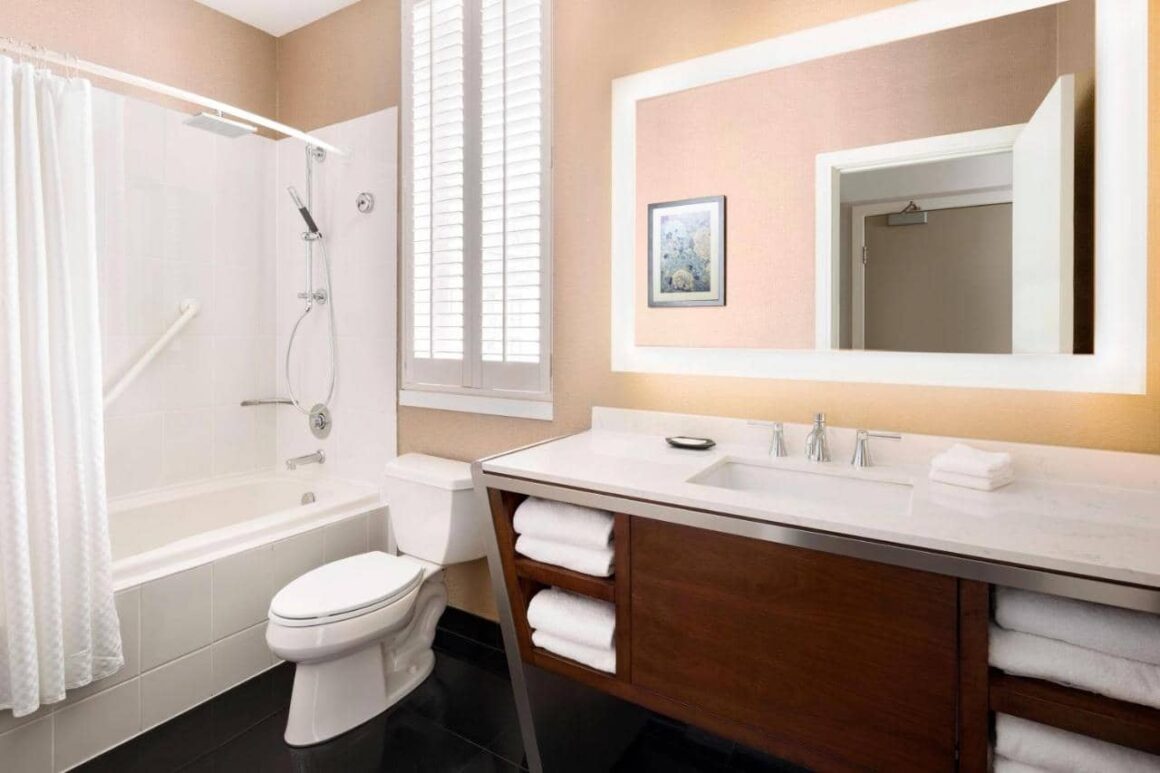 Hilton Vancouver Downtown is one of the best pet-friendly hotels in Yaletown. This inviting neighbourhood is a great place to take your pupper on a morning walk along the oceanfront seawall and keep up with the award-winning boutiques in the afternoon. The heritage feel of the neighbourhood makes your stroll a lot more exciting.
Looking to stay put? Unwind in your comfort zone on the plush bed with the pup while you two are taking in the city view over Robson Street. Don't forget that Hilton has a rooftop heated pool with steam rooms and saunas if you need to rest your tired cores.
Travelers with pets pay a humble fee of only $50 per stay as long as they come with one pet for selected rooms. We know Yaletown is too fun to stay indoor, you can leave your good boy or girl unattended in the room outside of the housekeeping services if you need a day out on your own.
Travel light and leave the pet beds and bowls at home as these are fully stocked upon request. The only downside is that no cat is taken at Hilton Downtown at the moment.
4. Loden Hotel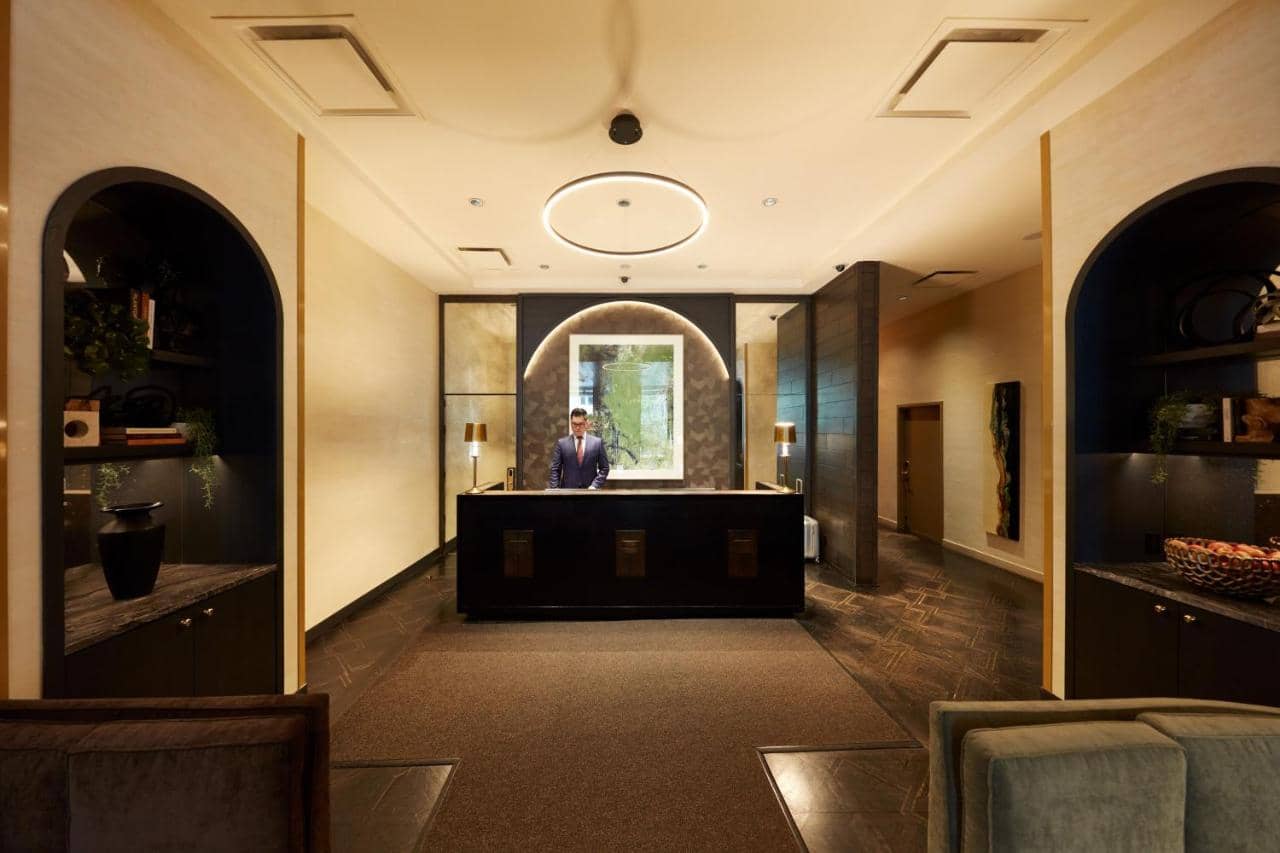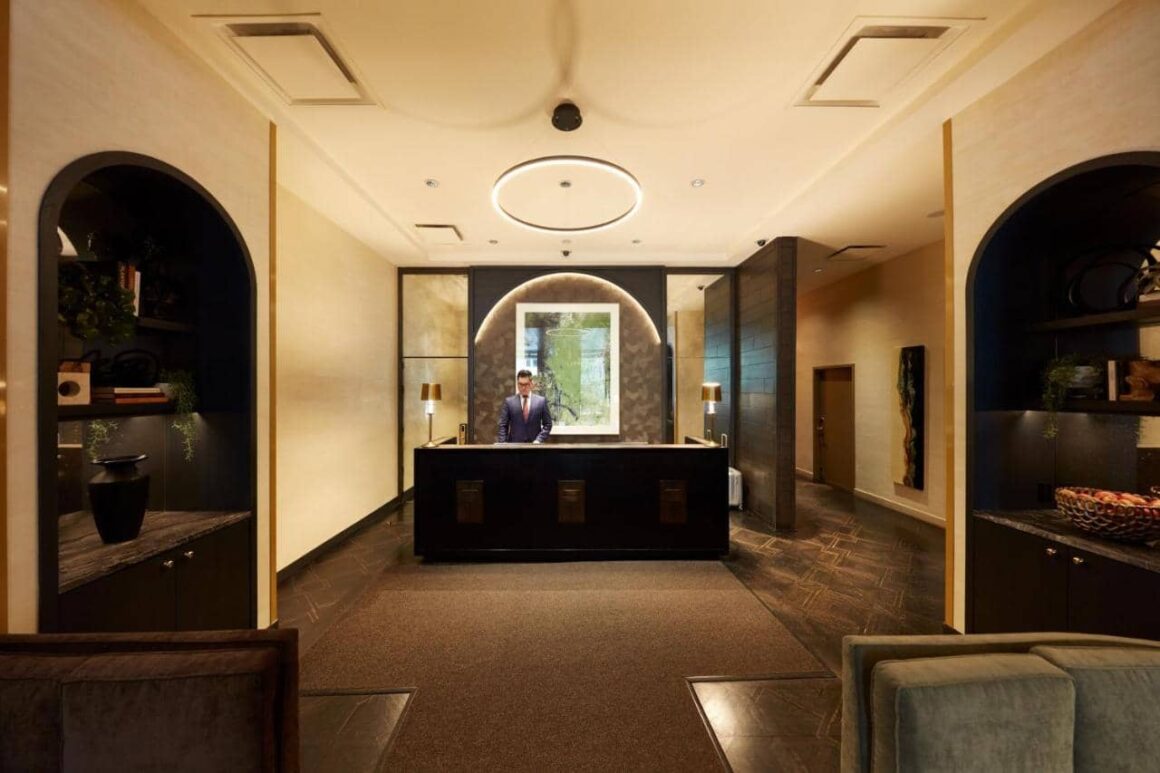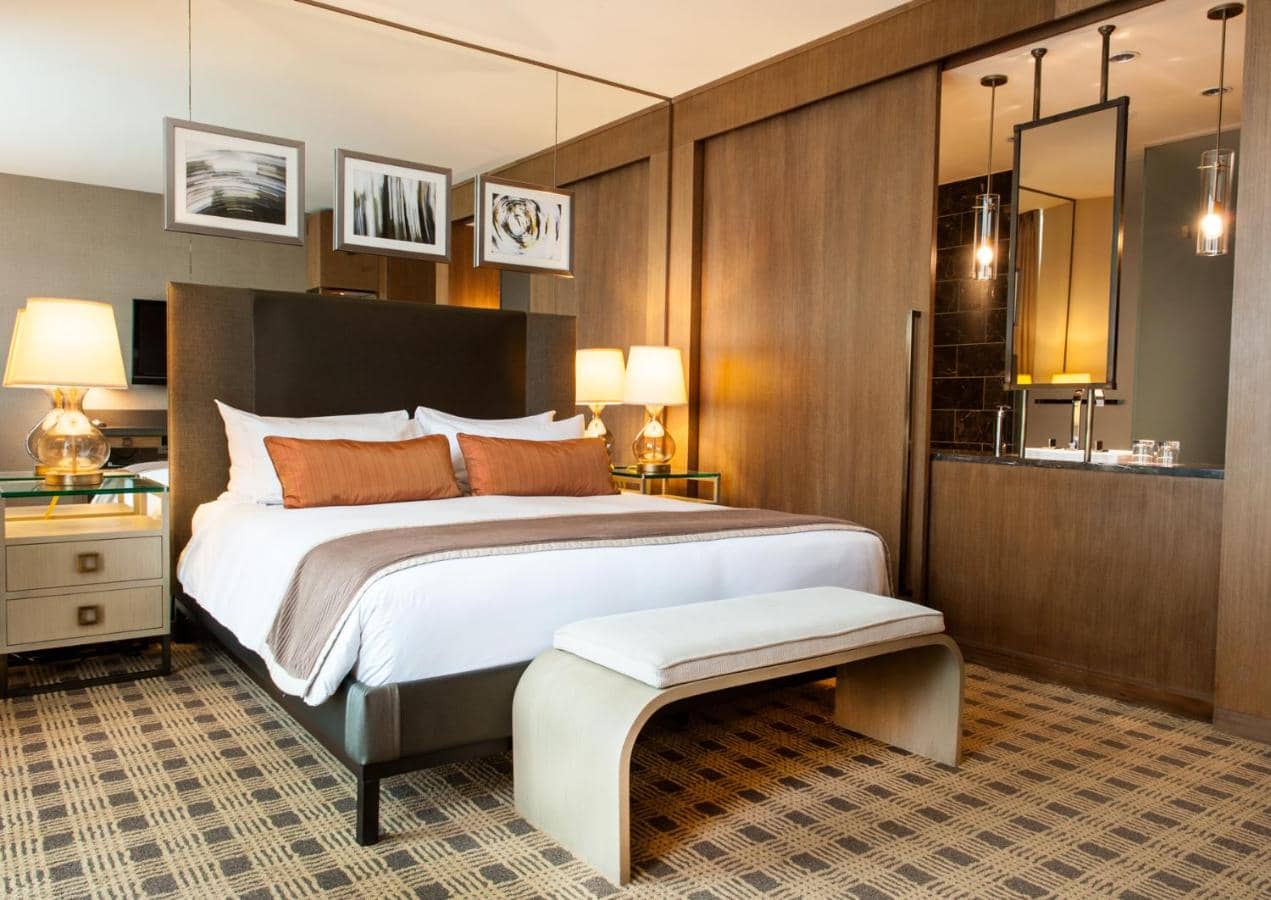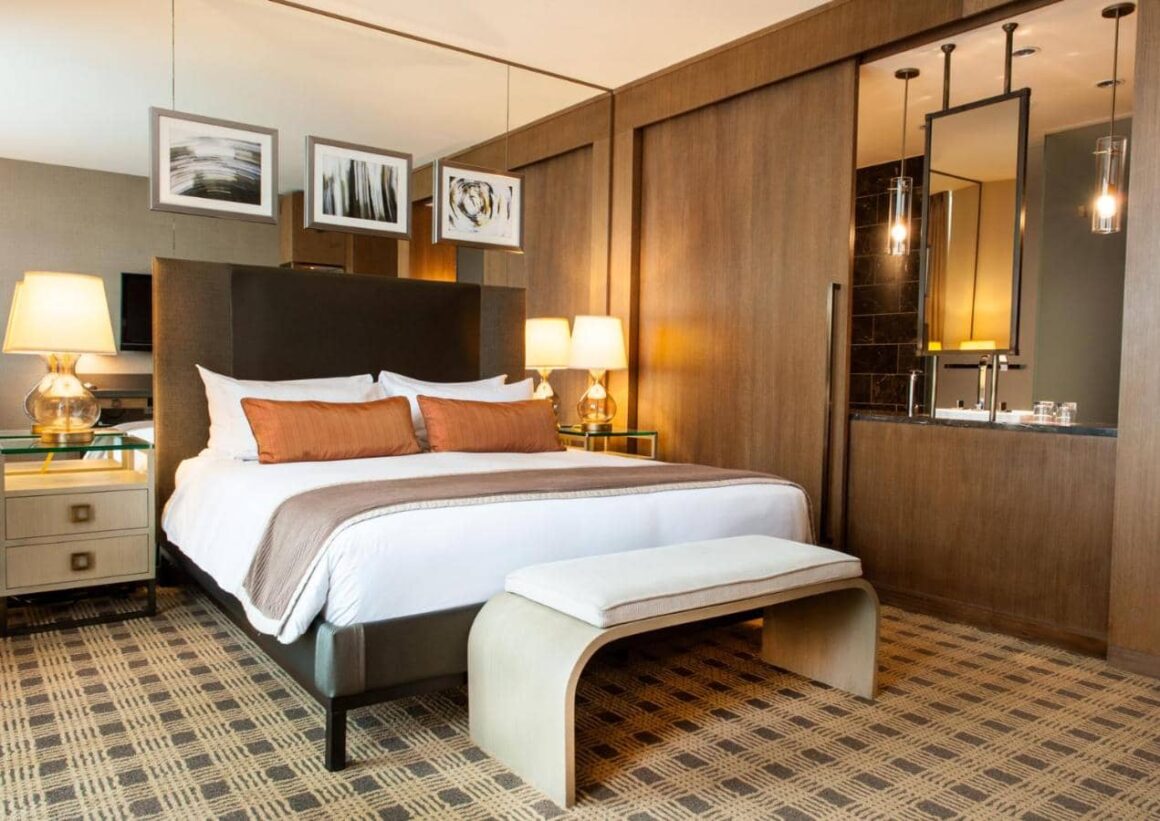 Loden, neighboured by the Bentall Tower's office complex and underground shopping mall, welcomes guests and their four-legged friends with a beautiful oasis it created. One of our favourite things about Loden is the excellent location in the historic Coal Harbour with a proximity to the lively yet casual harbourfront dining.
If you haven't been to Loden before, be prepared for surprises. Loden is a four-star hotel that received global applause after it was announced as one of the Top 500 Hotels in the World by Travel + Leisure in 2022. Rich amber colour and dark brown tones, along with designer bath amenities and yoga mats complement the luxury feel of your bedroom.
The staff at Loden loves pets as much as we do, so don't be surprised if the whole team gets to know his or her name shortly after you check-in.
To make your furry baby feel at home, there's only a fixed $50 fee per pet per stay. And the good news is that there's no limit to the size and weight interfering at all.
5. The Burrard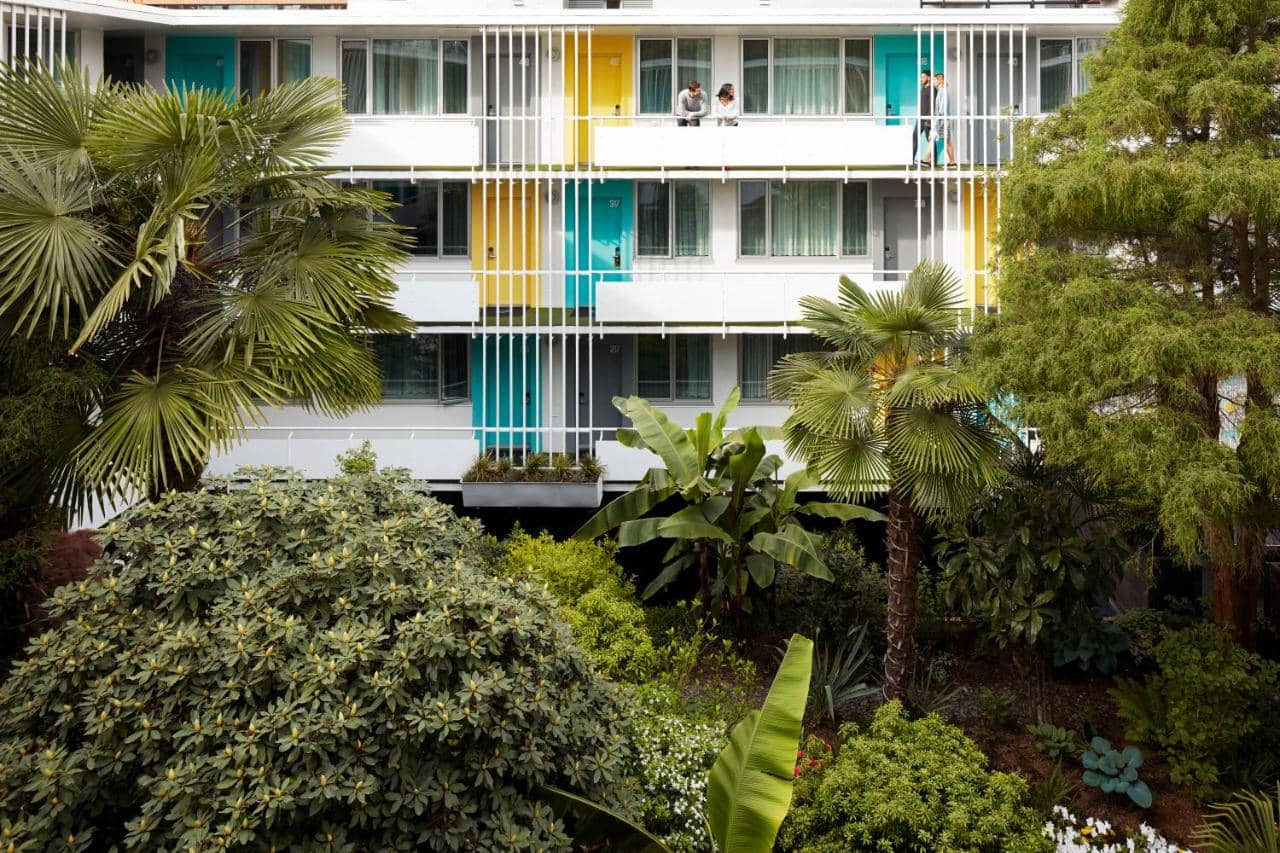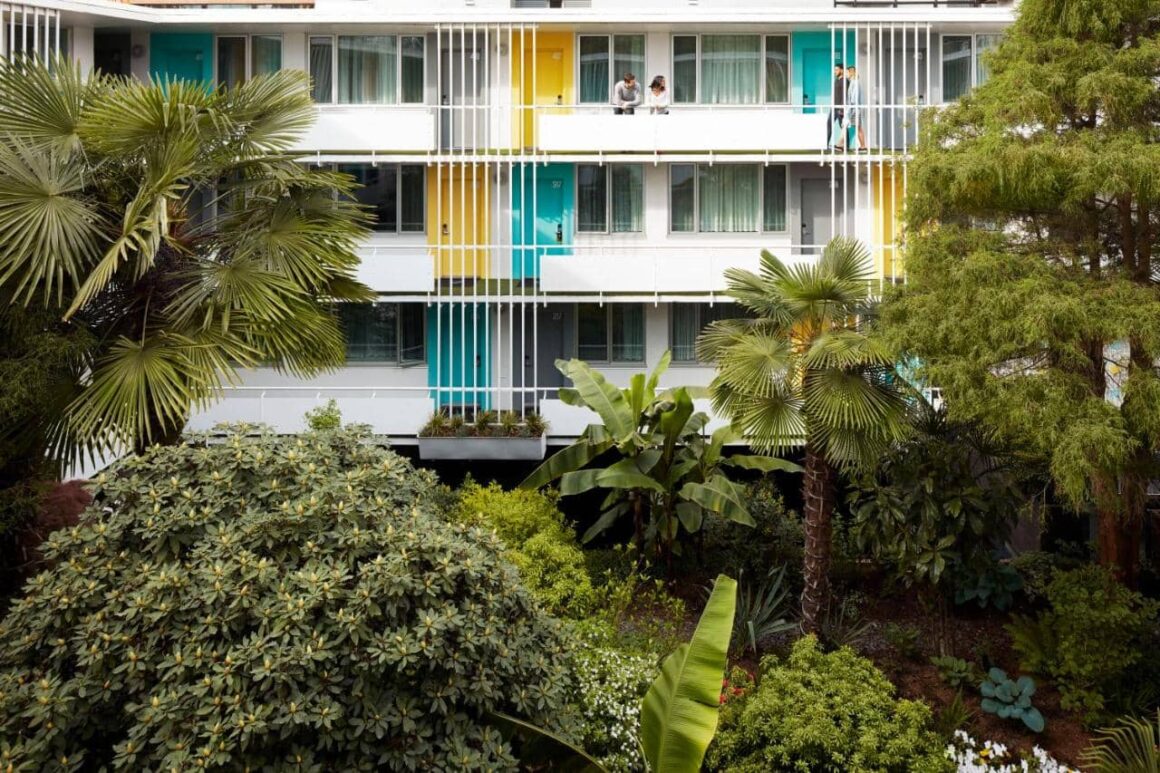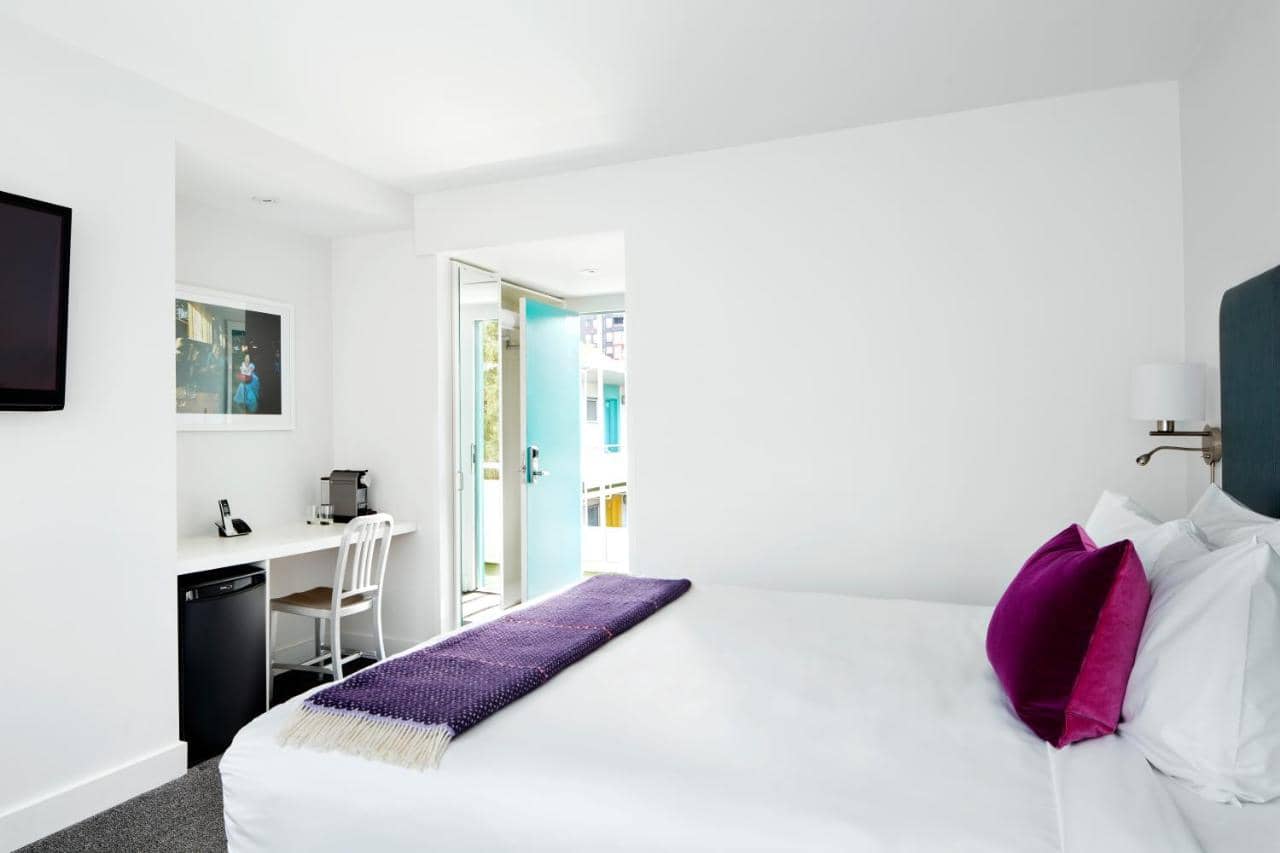 Oh The Burrard – this is one of our favourite hotels in Vancouver and also a household name for pet parents. The next time you're seeking a vibrant and unusual take on traditional mid-century design, take your furry friend to The Burrard and chill out under the sun-kissed palm trees.
The Burrard has nothing to envy the high-rated five-star heavyweights as the team ensures both you and your pet receive the sweetest feel even for a short stay. This motel model has been going strong since 1956 and went over a big transformation in 2010 from an old motor hotel.
Today, The Burrard goes by a signature palette of greens, blues, and yellows slashing on the outer wall that overlooks an inner courtyard.
Teaming up with that humble atmosphere, The Burrard only takes a $25 fee per pet a night with up to two pets at a time. Good boys and girls should also be kept on a leash or crate around public areas. Whenever they need to hit the relief area, check out the nearby Emery Barnes Park just a few blocks away from the hotel.
6. Hotel Le Soleil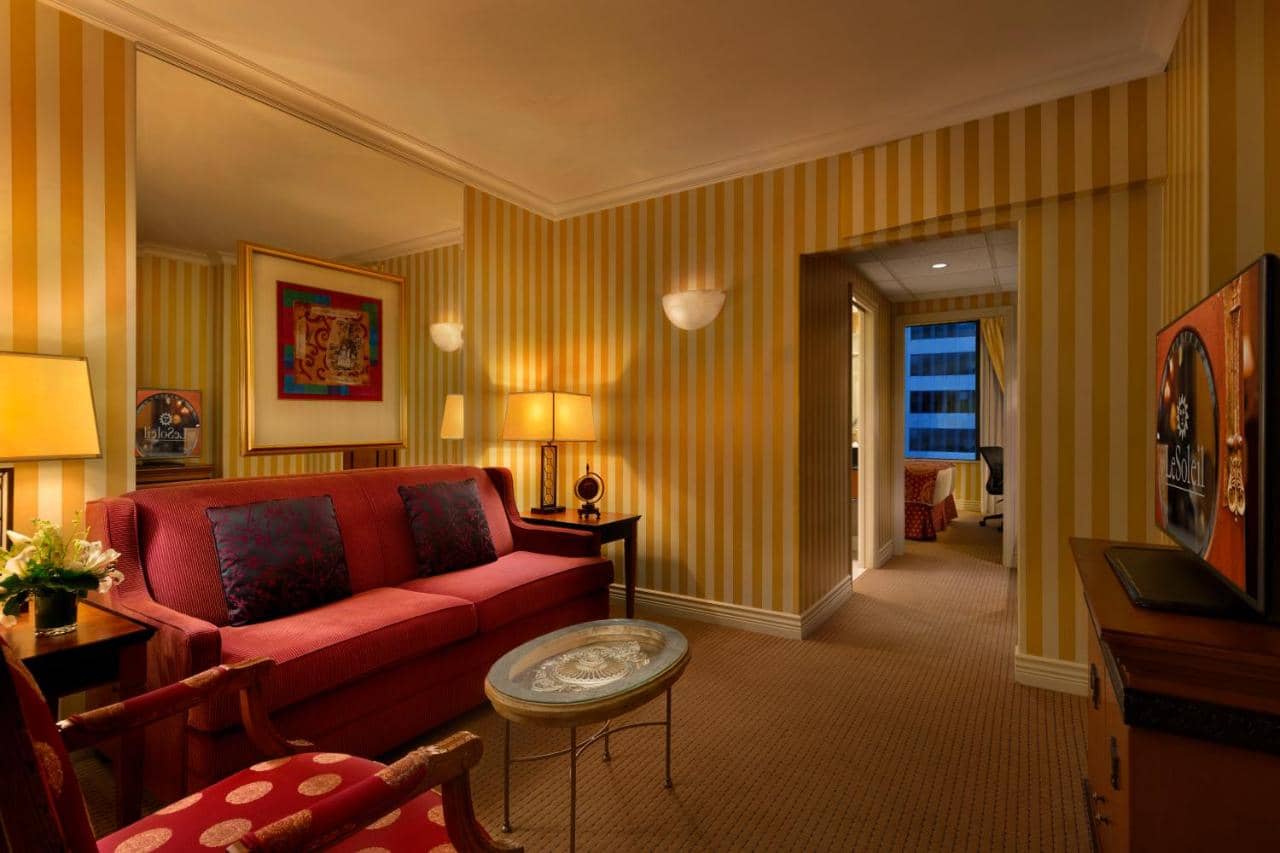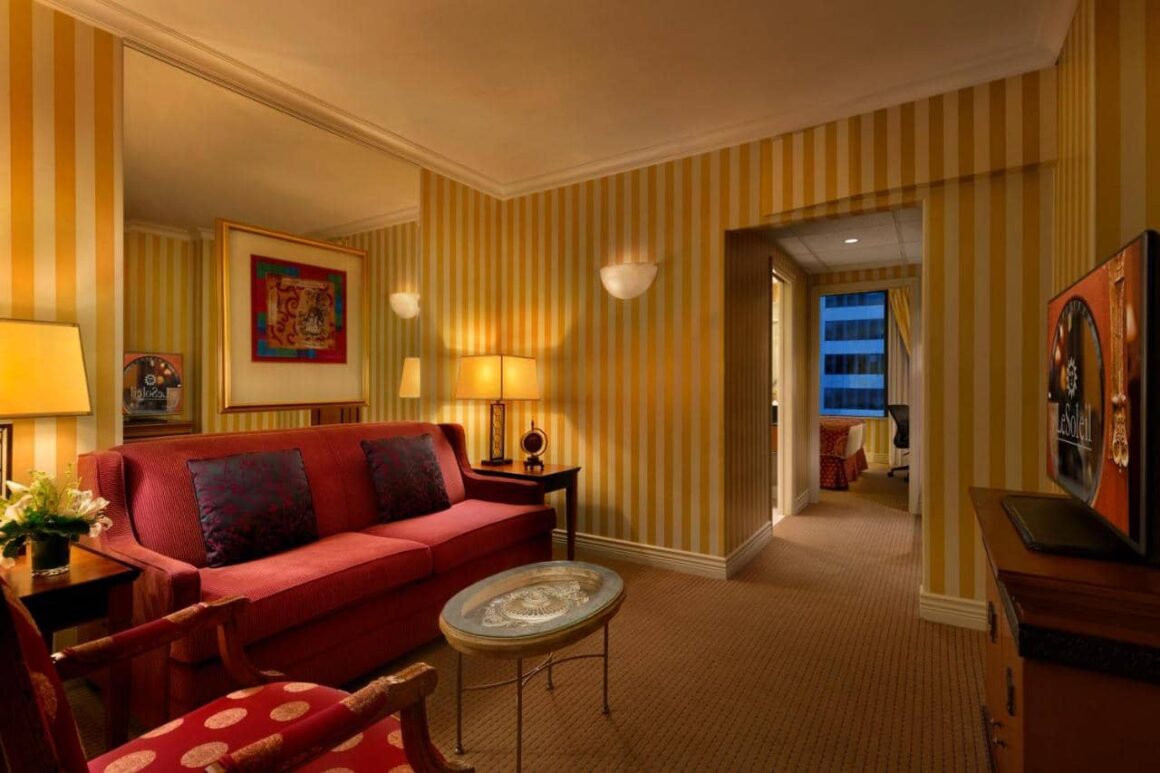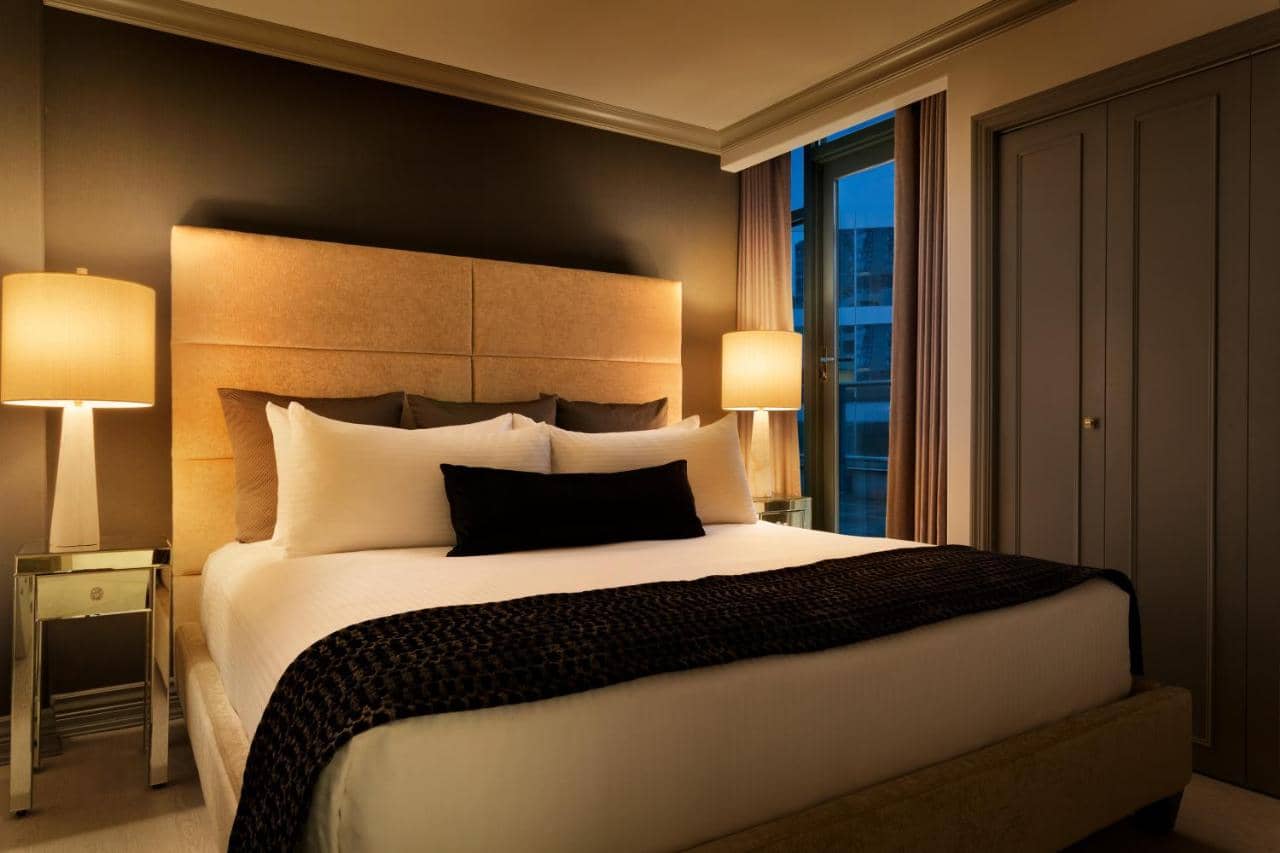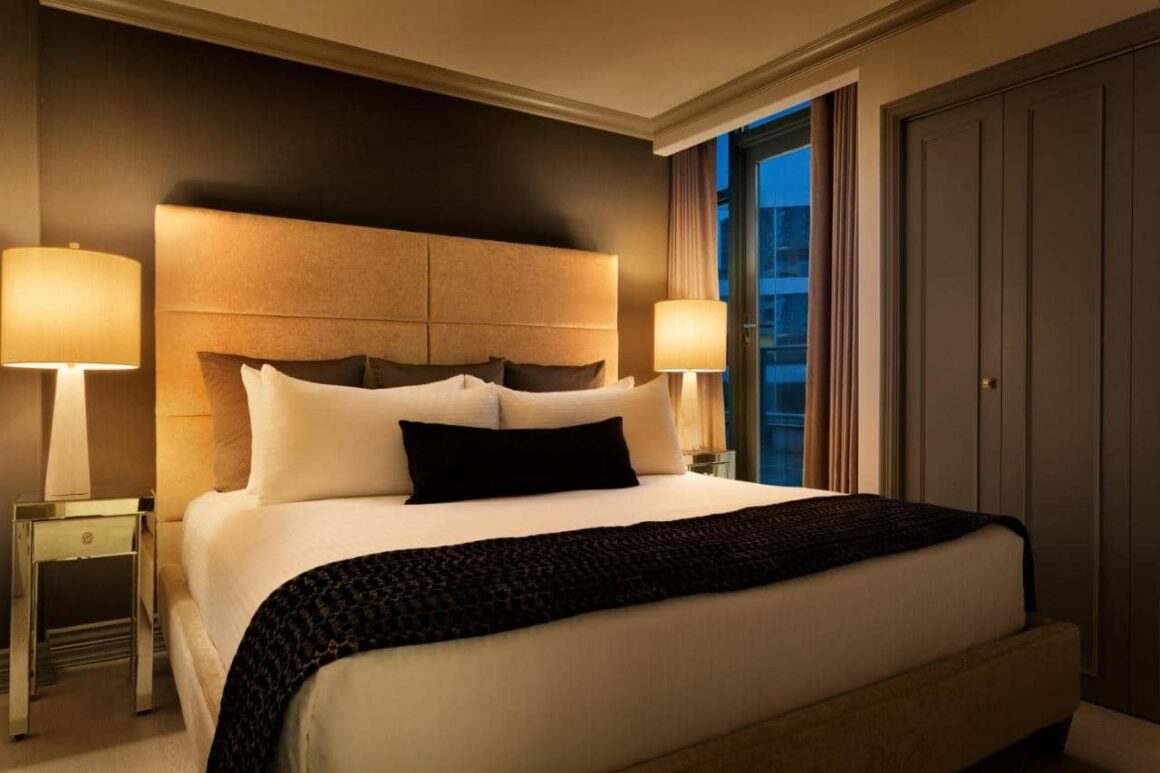 Exacting, bold, and luxurious, Hotel Le Soleil, named after "The Sun", casts its light on the designer's collection of gleaming chandeliers, polished Italian marble, and a cozy overall ambiance where gold carpets and crimson decor does the talking.
Hotel Le Soleil has nothing to envy other old-established heritage hotels in Vancouver. Though opened late in 1999, Le Soleil soon captured the attention of pets and hooman alike thanks to its excellent care and personalized touch. Shortly after, Le Soleil made its way to the Travelers' Choice Award by Trip Advisor and was ranked as one of the top luxury hotels in Canada.
One of our favourite things about Hotel Le Soleil is dining at Copper Chimney. It's an on-site restaurant where Indian fusion cuisine is served under the dazzling lights of a Tuscan dining house.
At Hotel Le Soleil, you can tag two furry friends along at only $25 away per stay. Both dogs and cats are welcomed with open arms and you can even leave them unattended inside the room.
7. Granville Island Boutique Hotel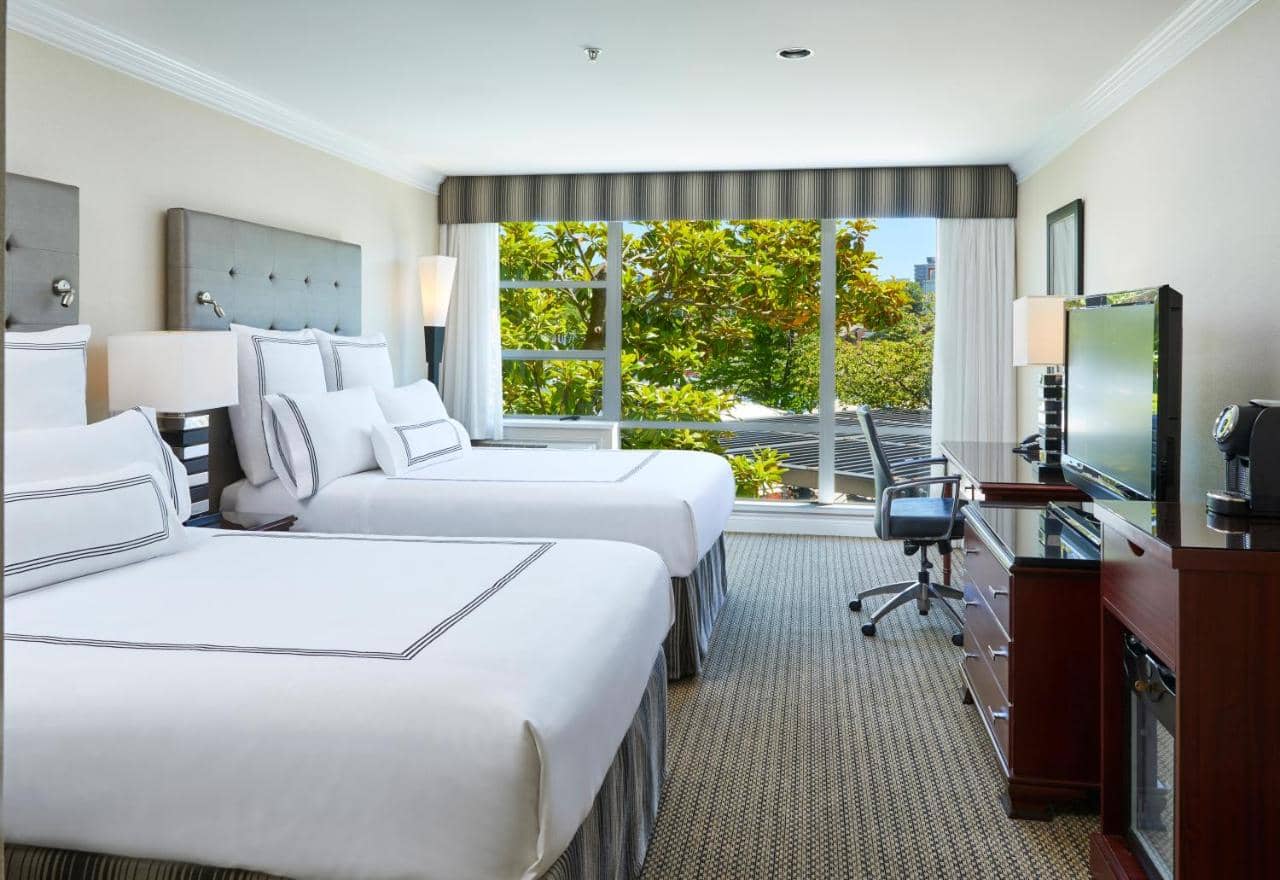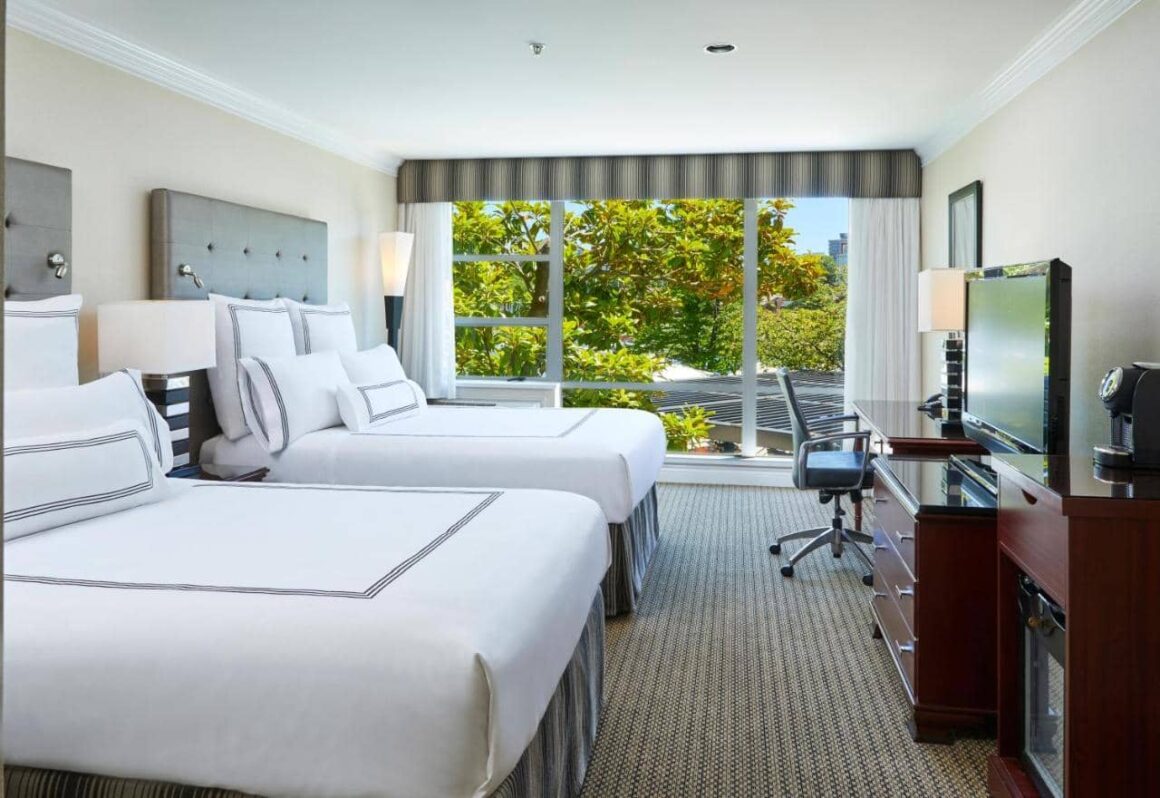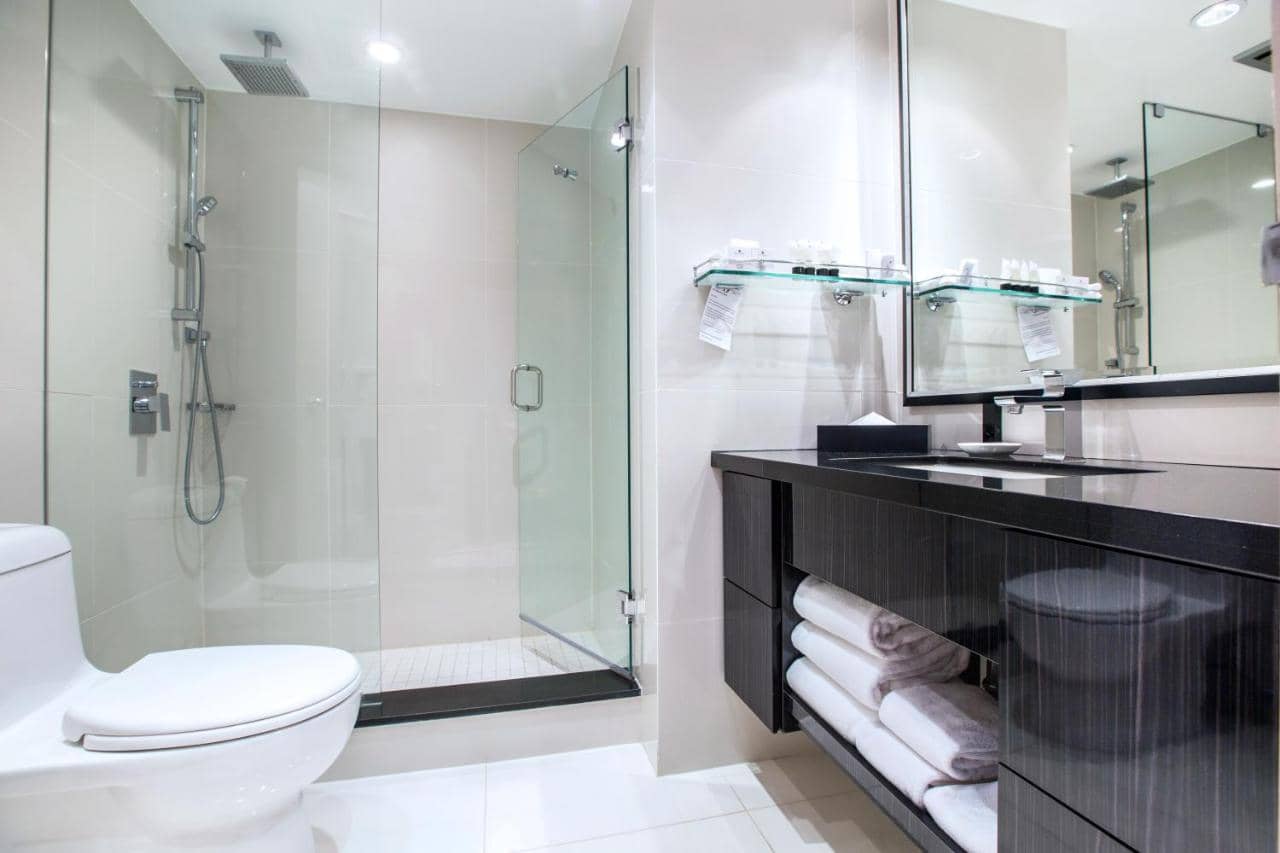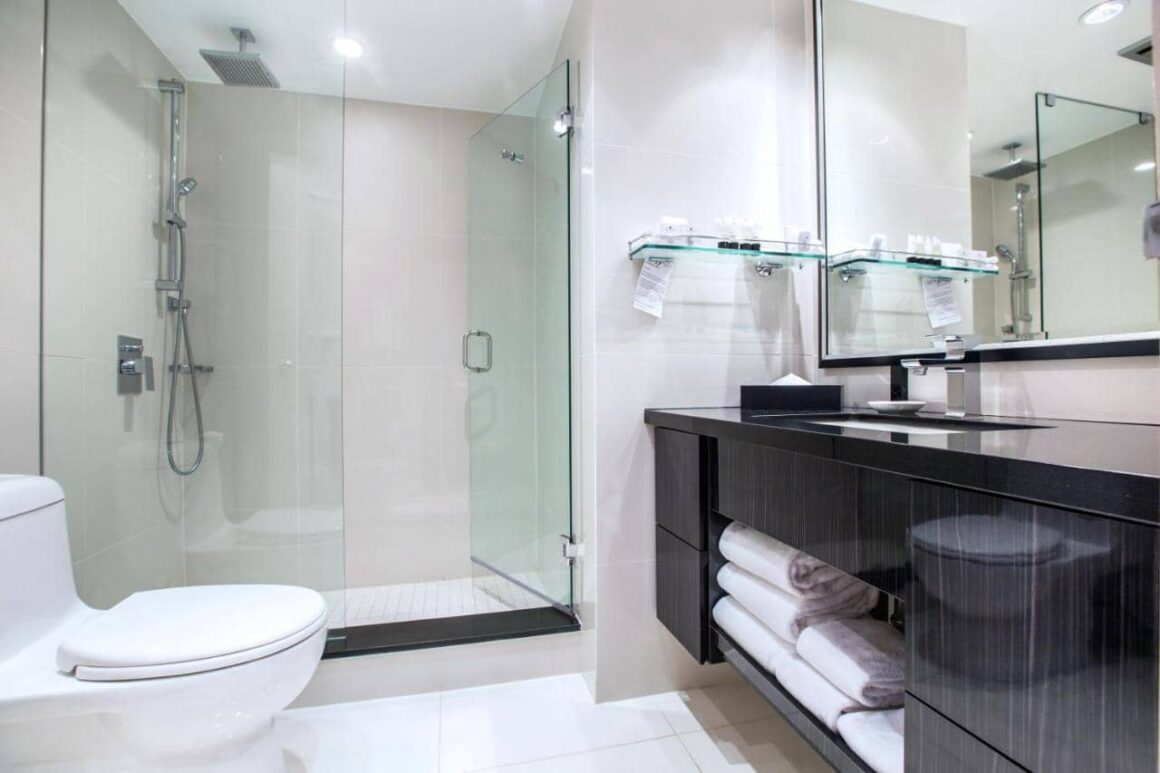 We love it when Granville Island Boutique Hotel seems like it's located on a massive playground for pets to run free. There are boardwalks, parks, and even a scenic stroll along Vancouver Seawall your pet has always dreamed of.
An affordable fee of only $30 per pet per night provides perks like bowls, waste bags, and treats courtesy, literally everything that makes your 'petaway' as feasible as possible. The only thing you should worry about is the maximum number of two pets per room and a maximum weight of 60 pounds.
Granville Island Boutique Hotel boasts a modest collection of 82 accommodations, promoting an exciting naval theme that corresponds with the historic seaport it sets foot on. As repeated visitors attest, the hotel is steps away from the most popular things to do on Granville Island such as the iconic Public Market and the Museum of Anthropology.
Even if you're too lazy to set out, the renowned Dockside restaurant with a sweeping wraparound vista of the far-flung North Shore mountains promises to bring you a romantic dining experience.
8. Georgian Court Hotel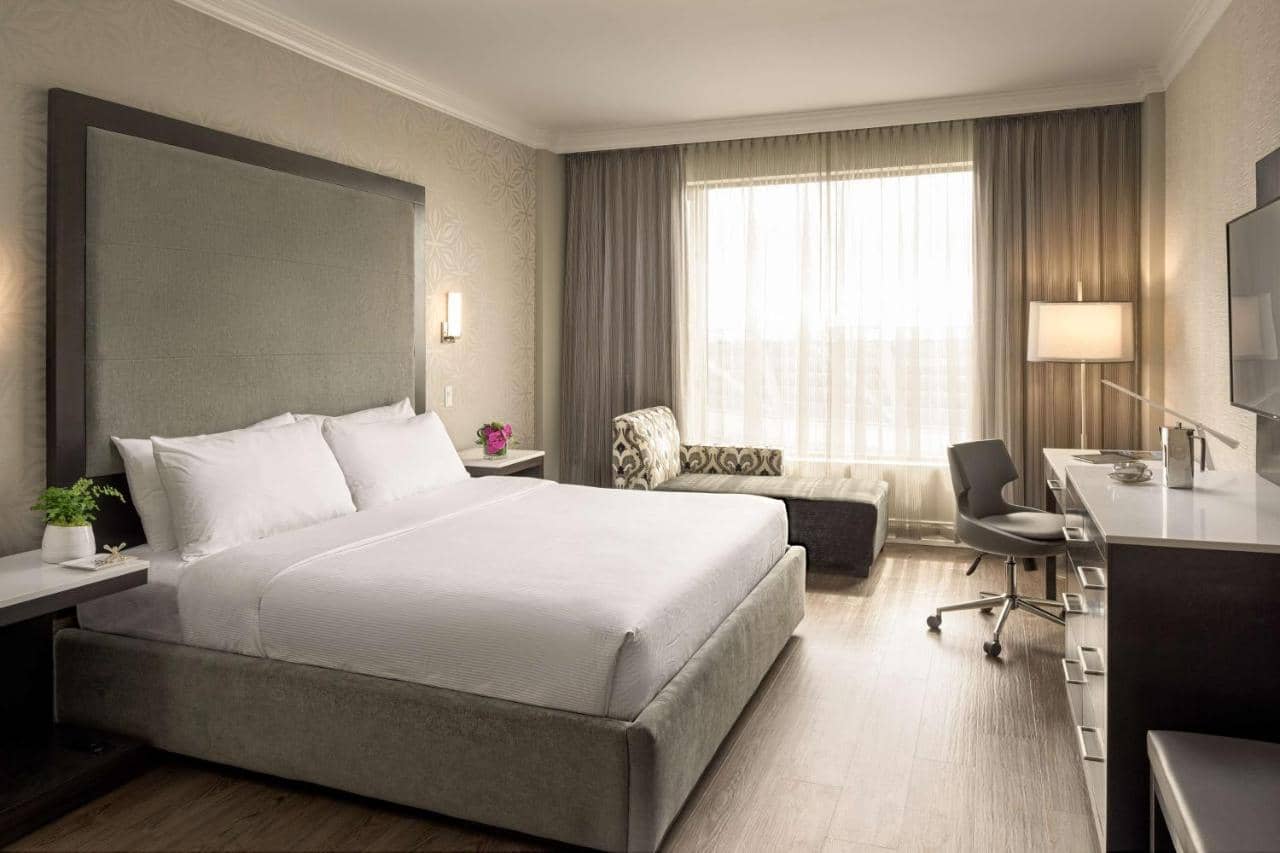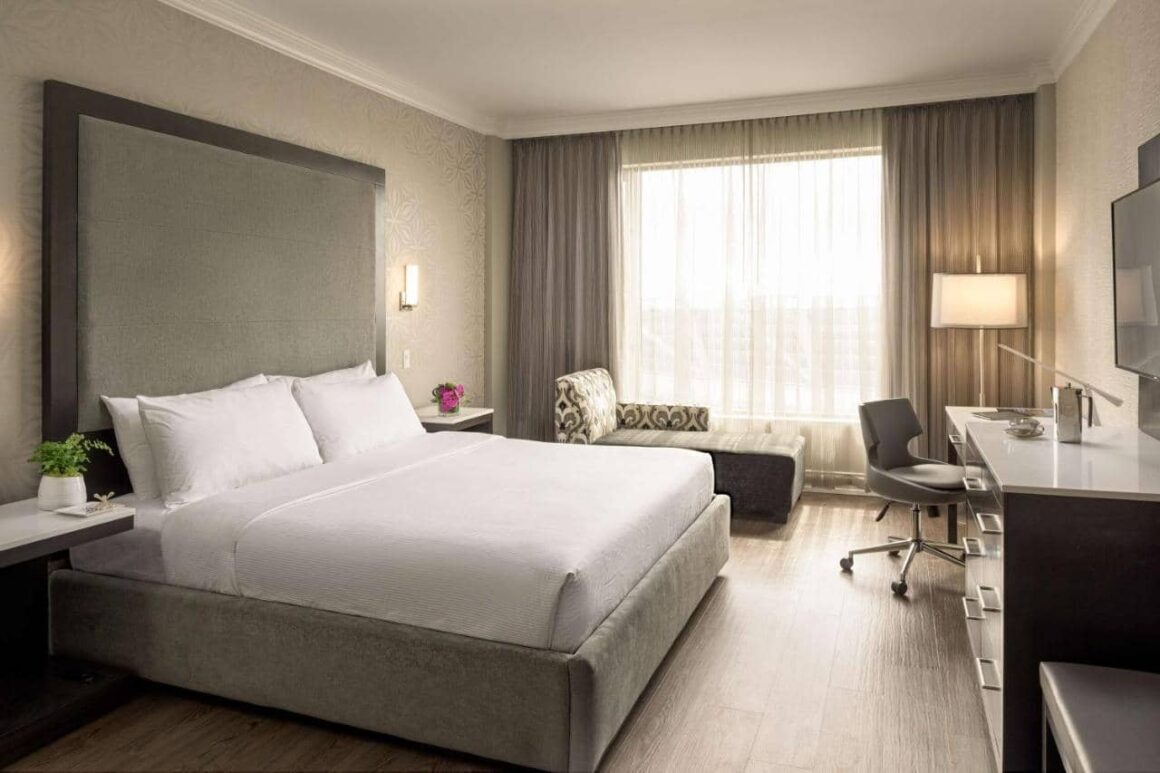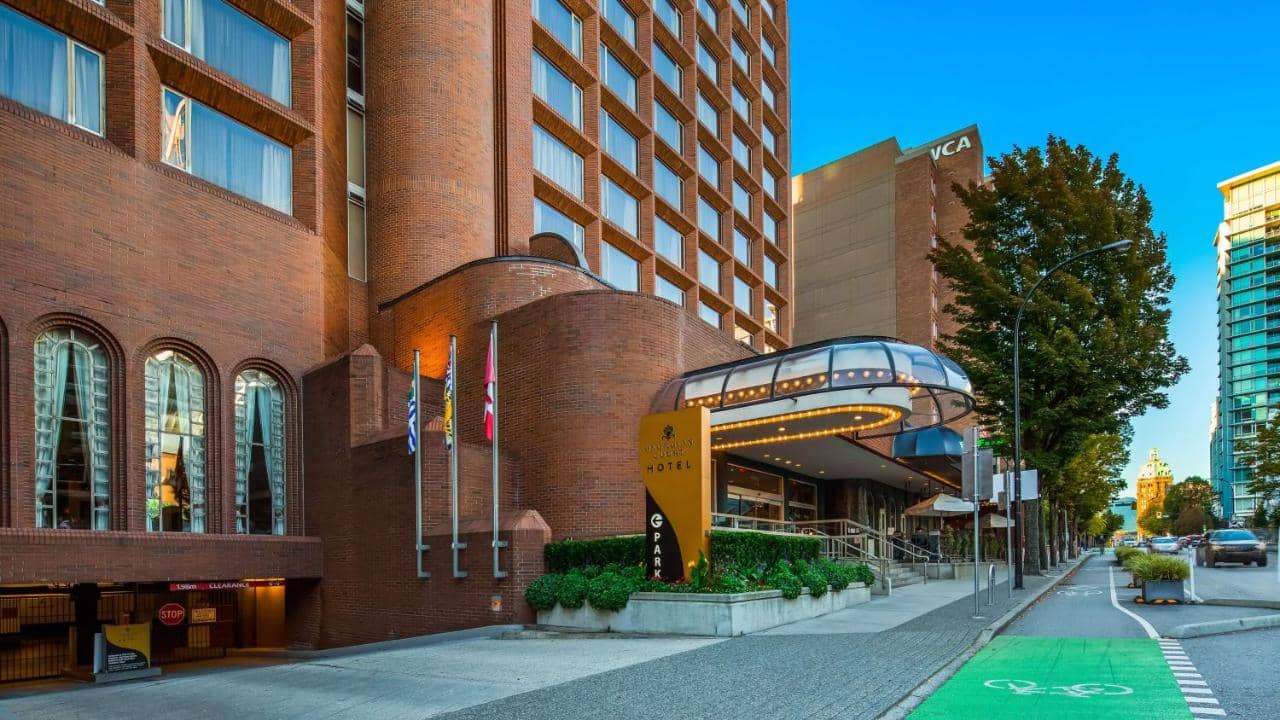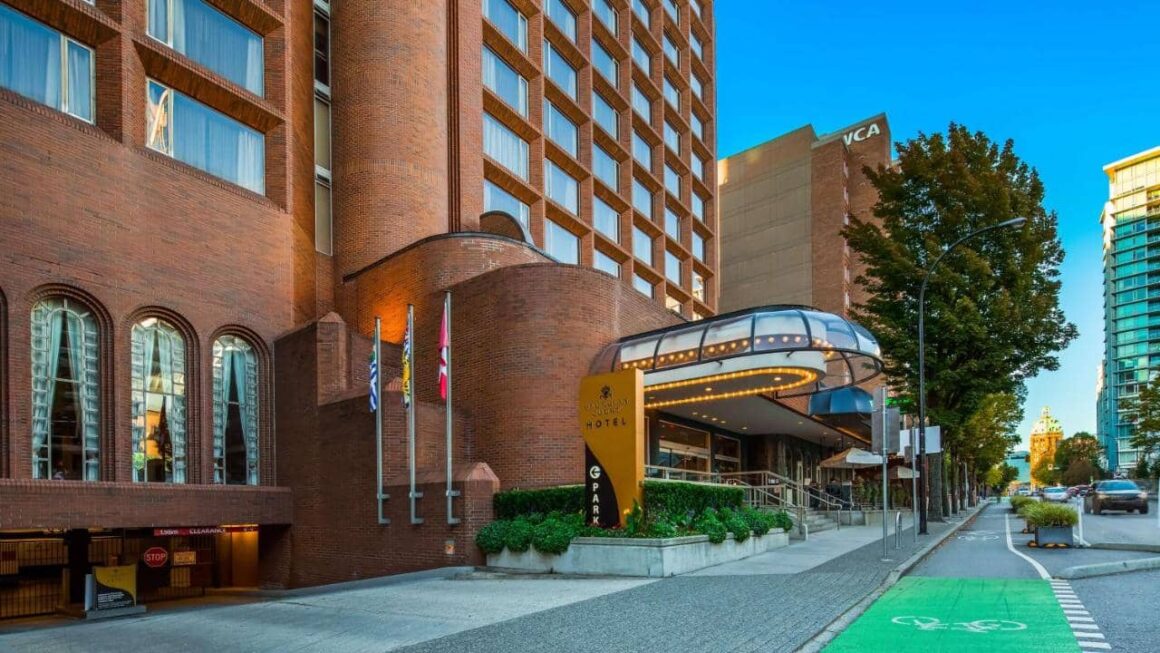 Georgian Court Hotel has been serving hardcore sports fans in Vancouver and visitors to the BC Station for years. With a short 11-minute walk south, you end up at the beachside Cooper's Park, a lush, sun-soaked green space where dogs can find new friends and relax by a scenic city view.
Georgian Court Hotel has everything it takes to be a top four-star hotel with a fair share of traditional design and luxe amenities. Instead of shining its torch on flashy furnishings and the ostentatious display of wealth, Georgian Court keeps everyone (and their furry friends) close and cozy in its jazz and blues club where local bands stop by to entertain every week.
A nightly happy hour is another household name at the property while the on-site whirlpool spa and steam room stand by to relax your tired bones after a long day exploring.
All types of pets are welcomed at Georgian Court with a daily rate of $20 in return. Special dog biscuits, bowls, and a plush bed are available for purchase if you forget one of those at home.
9. Sylvia Hotel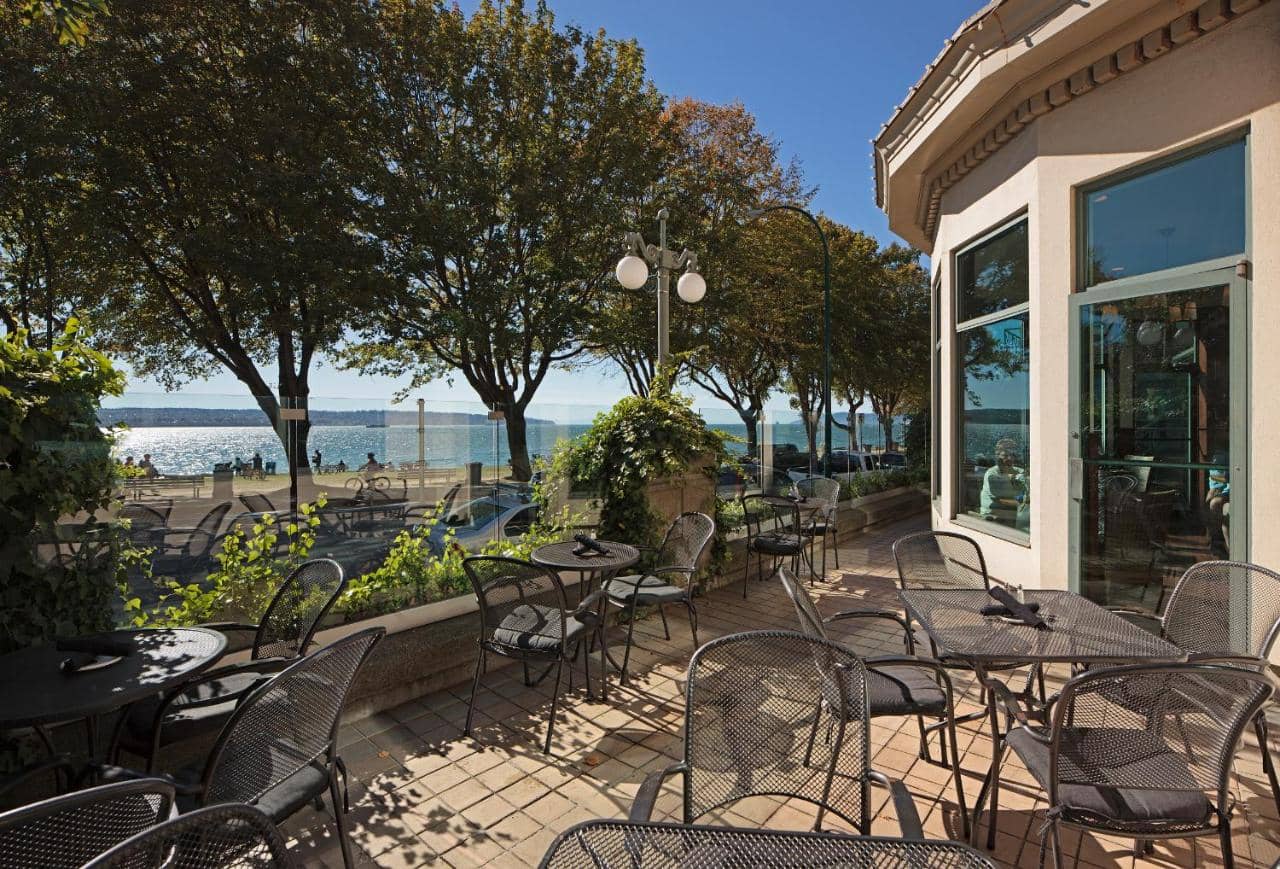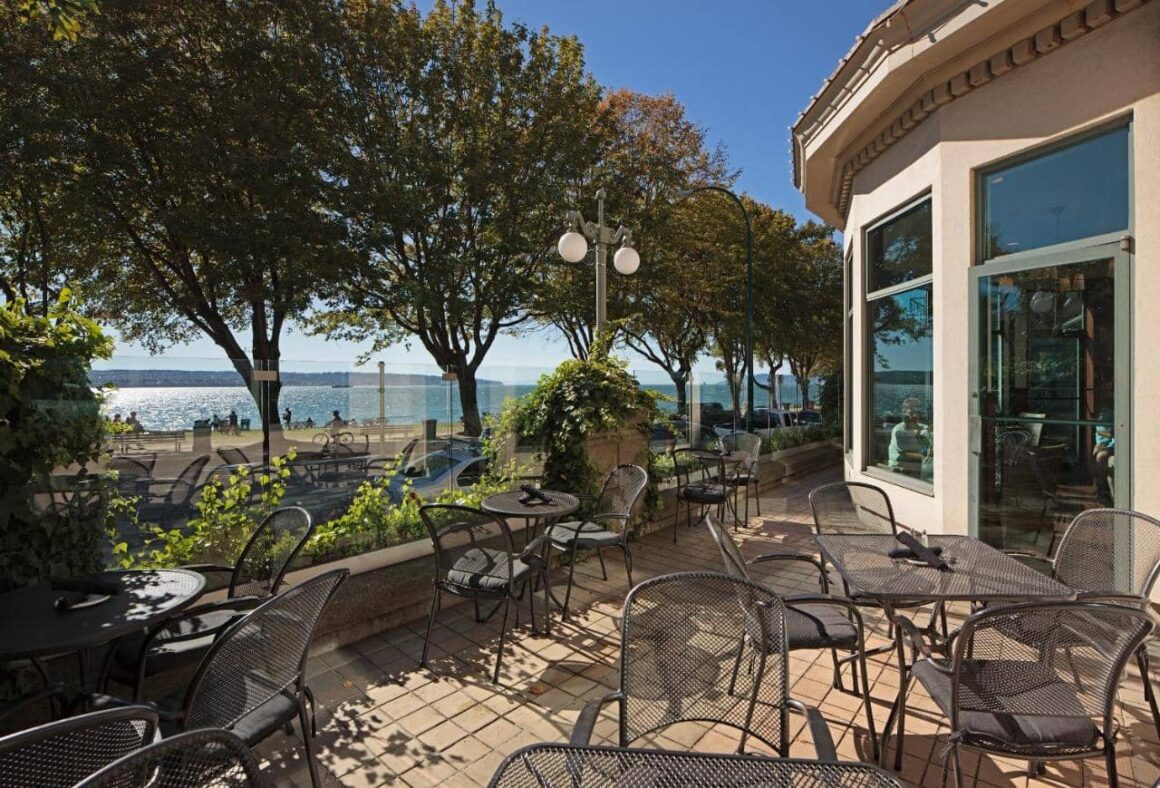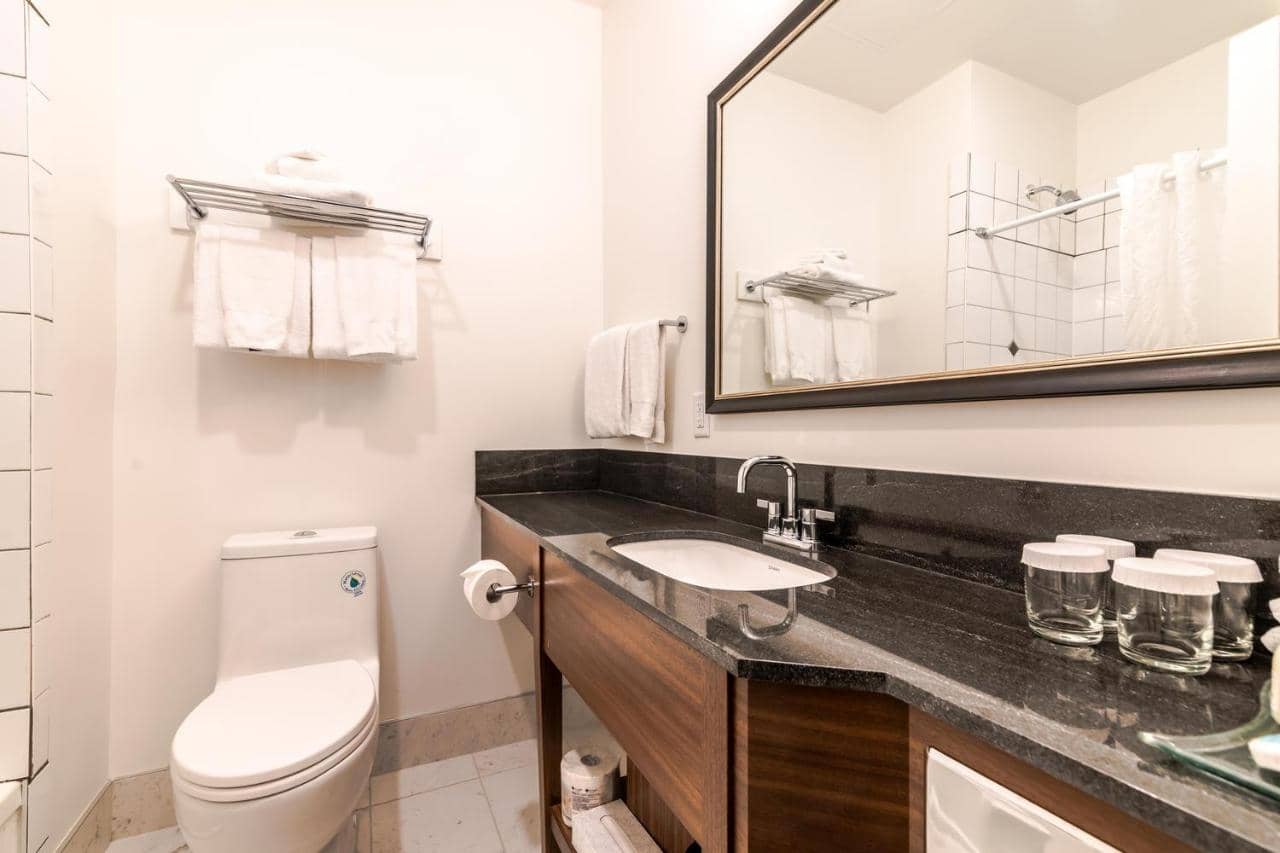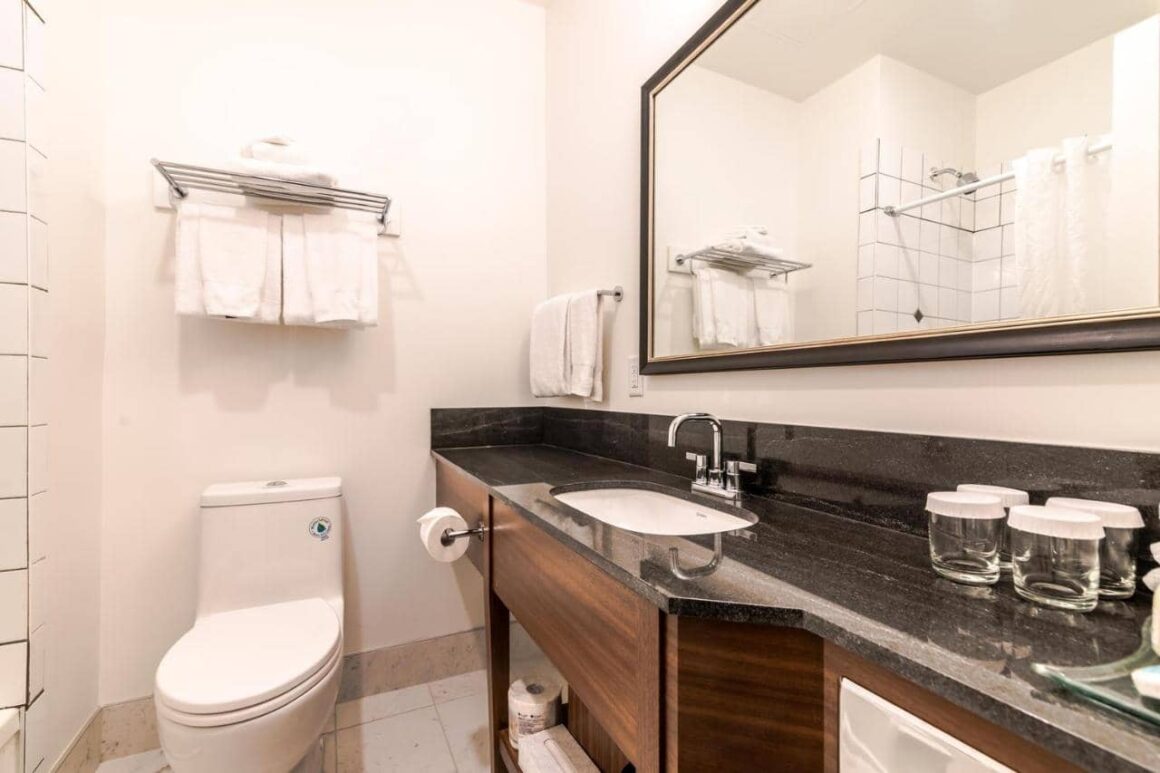 Setting foot at one of the most visited beaches in Vancouver, English Bay, Sylvia Hotel is a top call for parents with pets that love a long frisbee on the silky sand. Enveloped by an exposed brick and terracotta facade, Sylvia Hotel is a time capsule with the Virginia creeper embracing the walls.
The hotel is built on the skeleton of a heritage building dating back to 1912. It was named after the daughter of a former owner, Mr. Goldstein. After roughly a century, Sylvia Hotel still has the crowds talking as the home of the first cocktail bar and pet-friendly hotel in all of Vancouver.
Sticking to its humble beginning, Sylvia Hotel keeps it small and well-managed at 120 rooms. Each type of accommodation boasts a unique view of either the majestic Seawall, English Bay, or the nearby Sylvia Tower.
Pet parents staying at Sylvia Hotel can tag up to two furry babies at a time at no extra fee. Even better, good boys and girls can stay in the room on their own with treats, bowls, and waste bags fully provided.
When you tag your pet out on an exploration, make sure to stop by one of those on-the-go spots for a quick and filling bite. If you need some inspiration on where to take the pet, pitch a tent at one of these best campgrounds in Vancouver Island.