Hitting the beach on a sunny summer day is something that always keeps us on the edge of our seats. Vancouver, the most adventurous metropolis in Canada, is voted by National Geographic as one of the best beach destinations worldwide with an extensive collection of up to 10 beaches.
Many of these beach areas front the gigantic Pacific Ocean. Some of them view the majestic North Shore Mountains making a great getaway for couples and families, while some others are dedicated to the sporty types.
Whether you're seeking a stretch of sand to fall asleep reading or getting those 360 shuvits dialed in when skimboarding, you'll find it here in Vancouver. Without further ado, let's dive into these five best beaches in Vancouver and pick your favorite spot!
1. Kitsilano Beach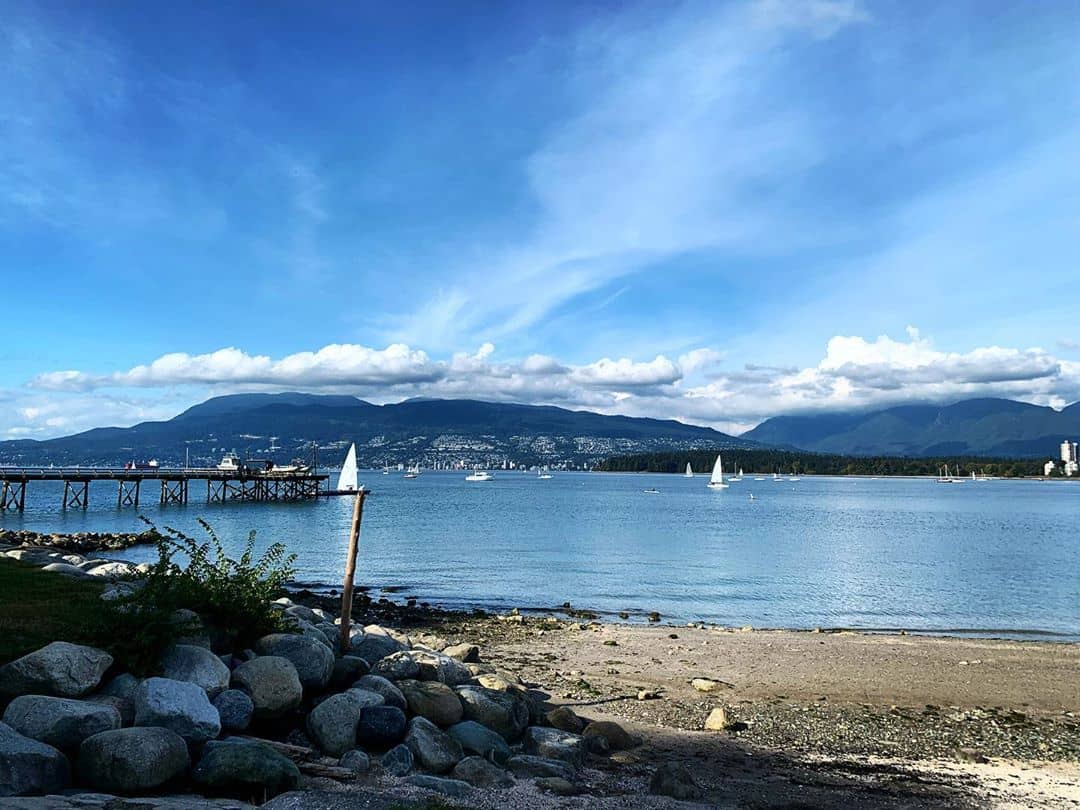 Probably the most talked-about beach in Vancouver, Kitsilano is locally referred to as "Kits Beach". This beachside has a lot of things going on every summertime. You'll find extreme athletes working out at the calisthenics park, playing volleyball on a sand court while some young adults lazing around to recover from their last night's soiree.
Given such a lively vibe, Kits Beach is an ideal place to hang out with your friends. Any out-of-towners who want to get rid of the chaotic hustle and bustle from downtown must make their way here to get a full impression of a typical Vancouver weekend life.
The most outstanding feature of the beach is a 137-meter-long Kits Pool. This is the only saltwater swimming pool in Vancouver perched between land and ocean. There's no better place to get your summer started by a fun outing day with your family at an outdoor pool.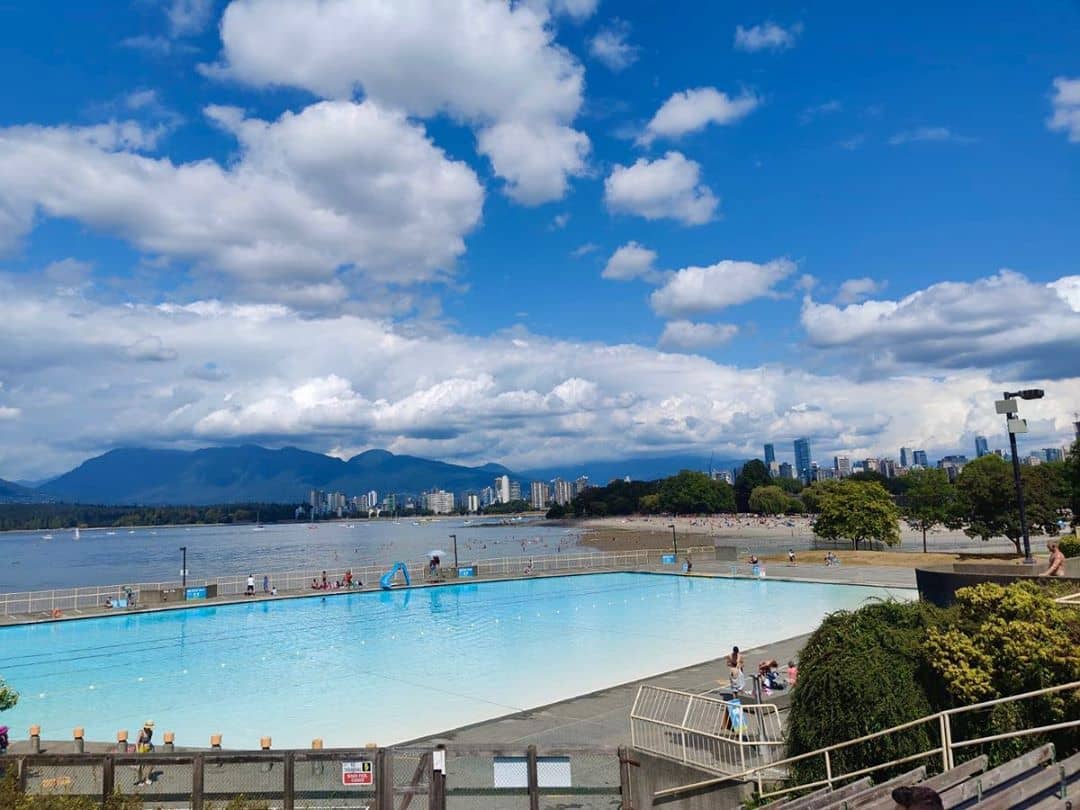 Kits Pool is there for all to see! You can hit the water with a mighty splash before visiting some famous eateries close by. The pool is there to give flavor to the beach itself as well as the whole Kitsilano neighborhood.
Walking a few steps away from Kits Pool, you'll spot a flat grassy ground where the young people revel in many different types of sports. If you're coming with a group of buddies, it's time to get tanned with some outdoor adventures. Spike ball, tennis and basketball are all available to have you mingling with your fellas.
And finally, don't forget the one and only Local Public Eatery on your bike ride back to the hotel. This amazing place is adjacent to the road in between Kits Pool and Kits Beach.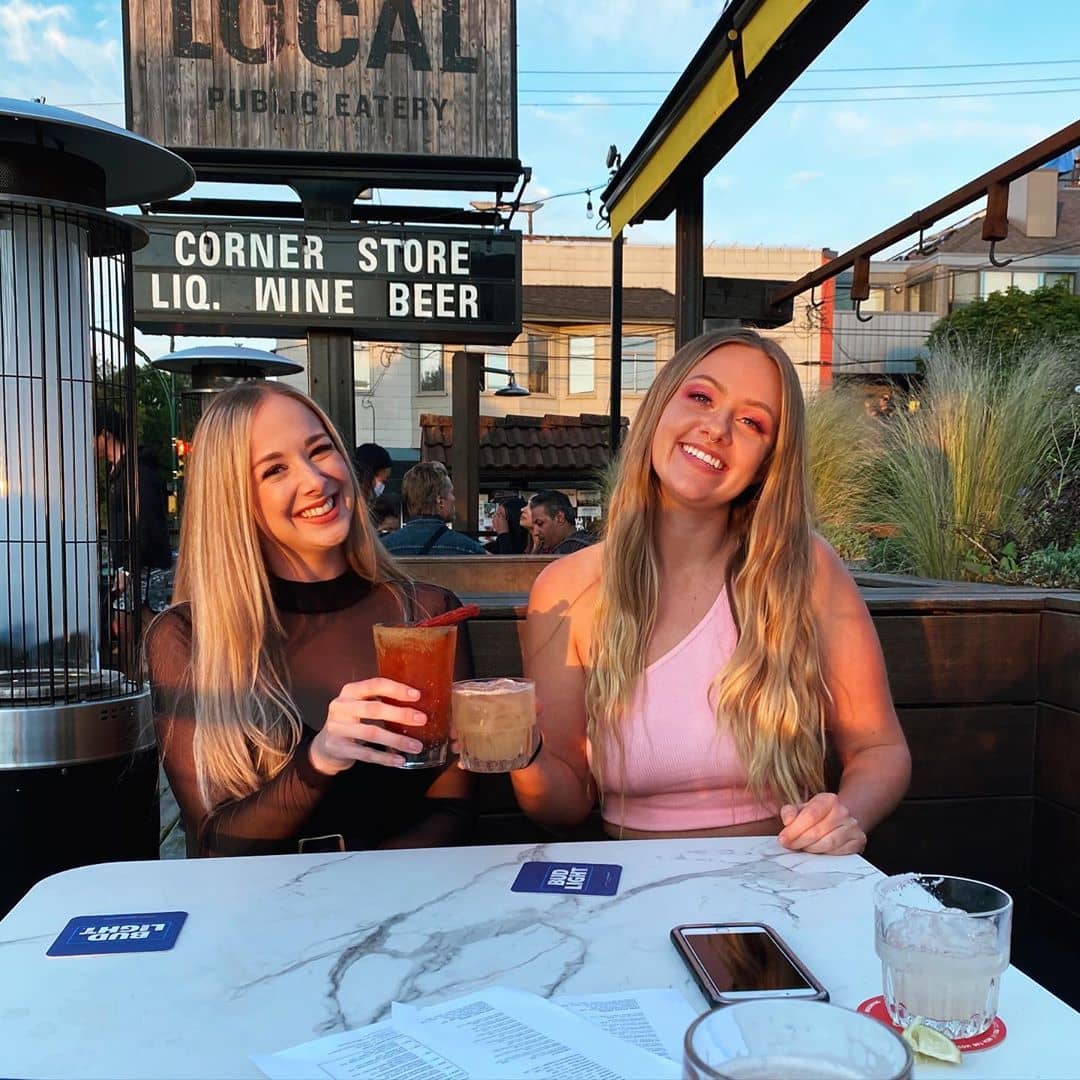 Both the food and drink menus are sublime. You will want to try The Local burger which is one of the hot sellers there. Blackened tuna and bacon club sandwich are some more mouthwatering choices we recommend!
Just one thing to remind you! Kits Beach may not be the best place if you're looking for some sort of retreat as this area is way too busy to handle relaxing activities like meditating or sandcastle building.
2. Jericho Beach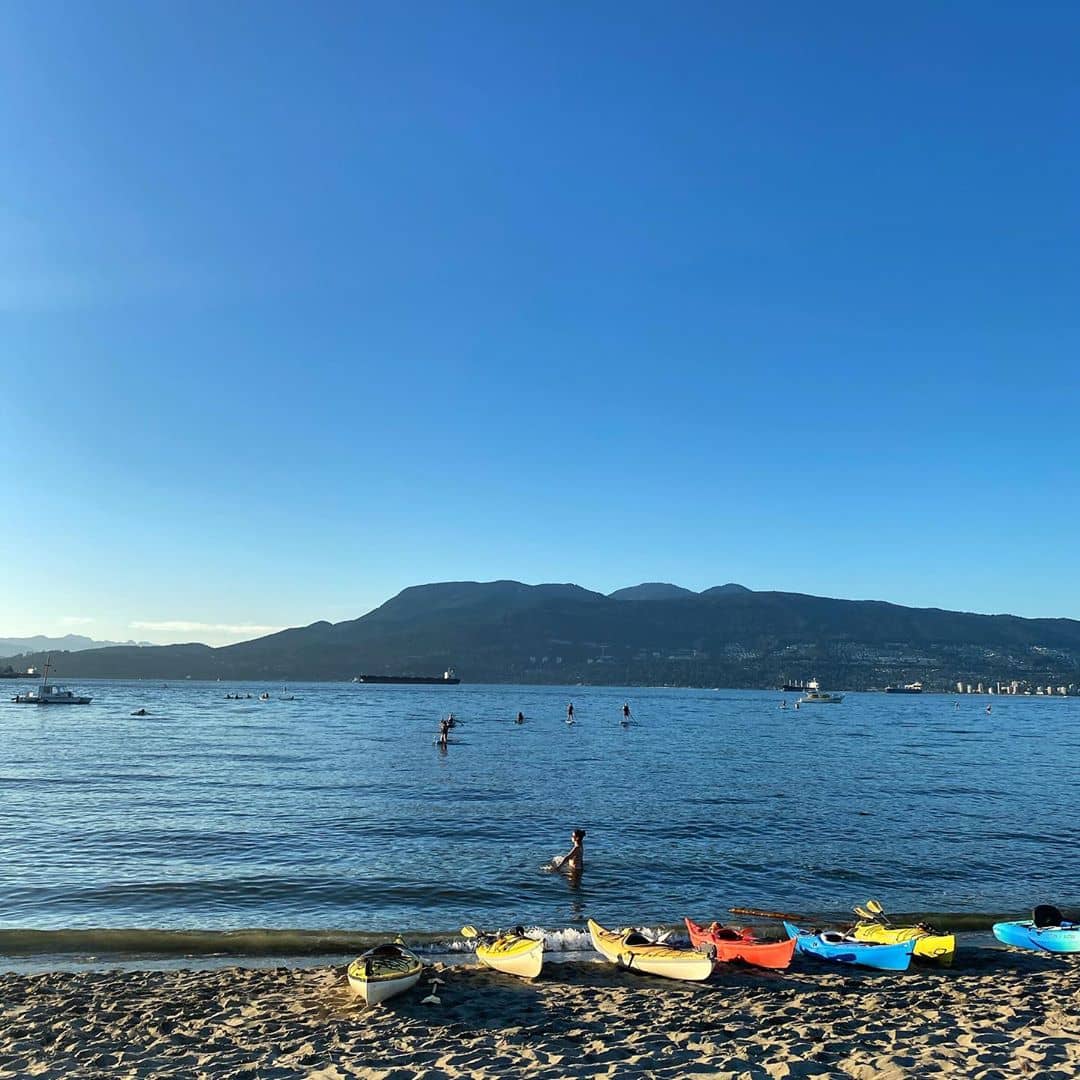 They say Jericho Beach is such a hidden gem in Vancouver that you should only visit by yourself and not tell your friends! Located on the Northern side of Jericho Park, this beach is somewhat more peaceful compared to the Kitsilano counterpart. 
You can take a long walk from downtown, past the maritime museum, and end up here just before sunset to enjoy the magnificent view of the North Shore mountains.
The repeated beachgoers to Jericho are usually swimmers, sailors and windsurfers. The swimmers will gather at the East side of the beach, while sailors and windsurfers make their way to the West side. 
If you're a first-timer to town, a fishing time followed by a picnic at the Jericho Pier will be a great outing afternoon! Kayaking and volleyball are other fun beach games to consider.
3. Spanish Banks Beach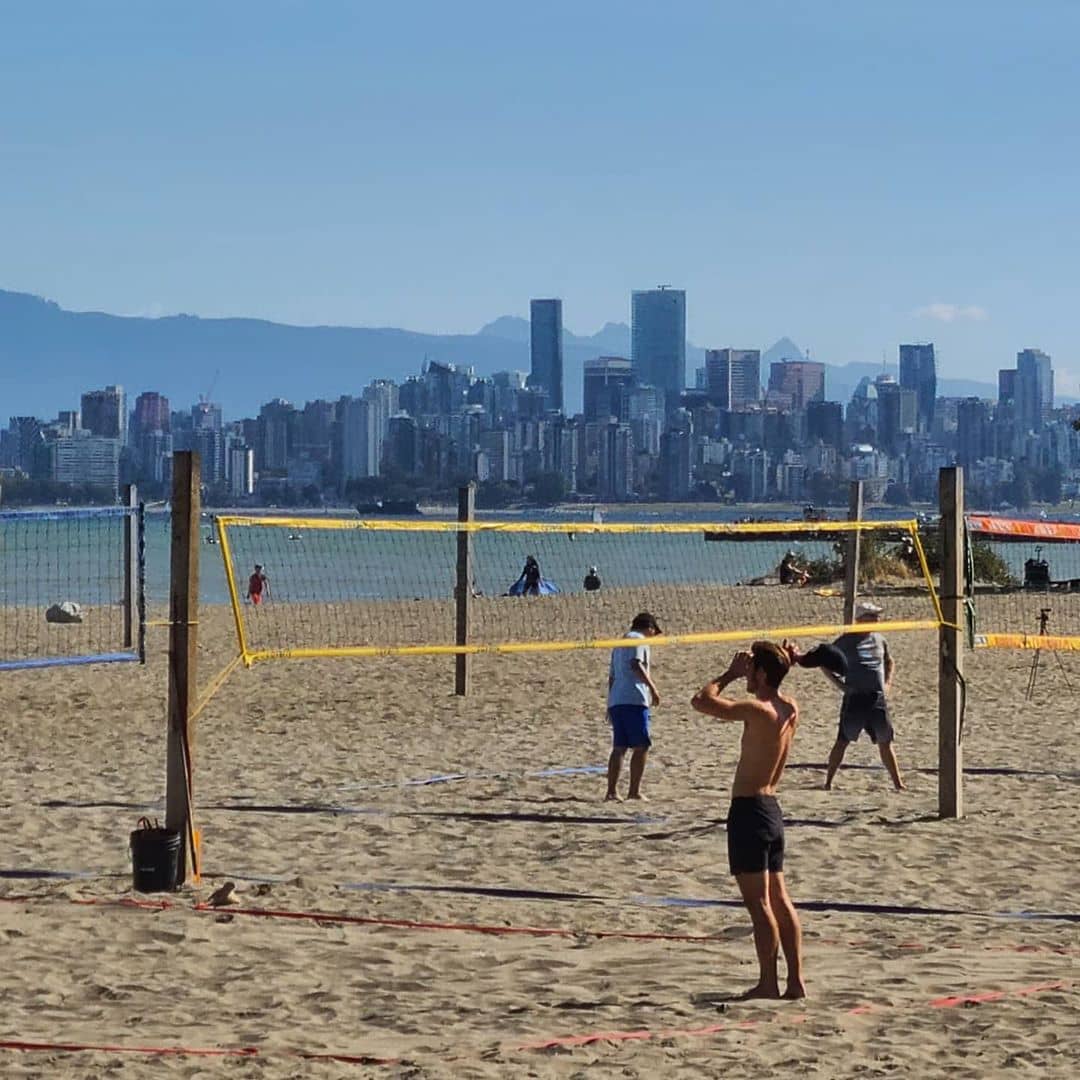 Another outstanding beach in Vancouver to put on your bucket list is the Spanish Banks. 
First off, let's take some time to review the meaning behind this intriguing name! The British named this specific shore of Canada to pay tribute to the Spanish explorers who discovered this area in 1792. After three centuries, the beach has been nourished into one of the most remarkable coastlines in town where local Vancouverites escape from the busy pace of life in downtown.
Spanish Banks is known as the only kite-boarding-approved beach in Vancouver. Thanks to the endless low tides, this beachside is a weekend getaway for families and students from the nearby University of British Columbia to go skimboarding and kitesurfing.
Groups of sandcastle builders also scatter throughout this stretch of sand to indulge in their private creative time.
Owning the best views of the English Bay and the surrounding mountains, Spanish Banks is the least crowded beach in Vancouver to keep it low-key with your besties.
4. West End Beaches
Vancouver's West End neighbourhood is home to two famous beaches in town, the English Bay and Sunset Bay. These waterfront urban settings truly come alive every summer. This is when tourists from downtown hotels, residential millennials, and international students in Vancouver flock here for some rollerblading adventures and lay down their picnic blankets and sun-lit patios. 
English Bay Beach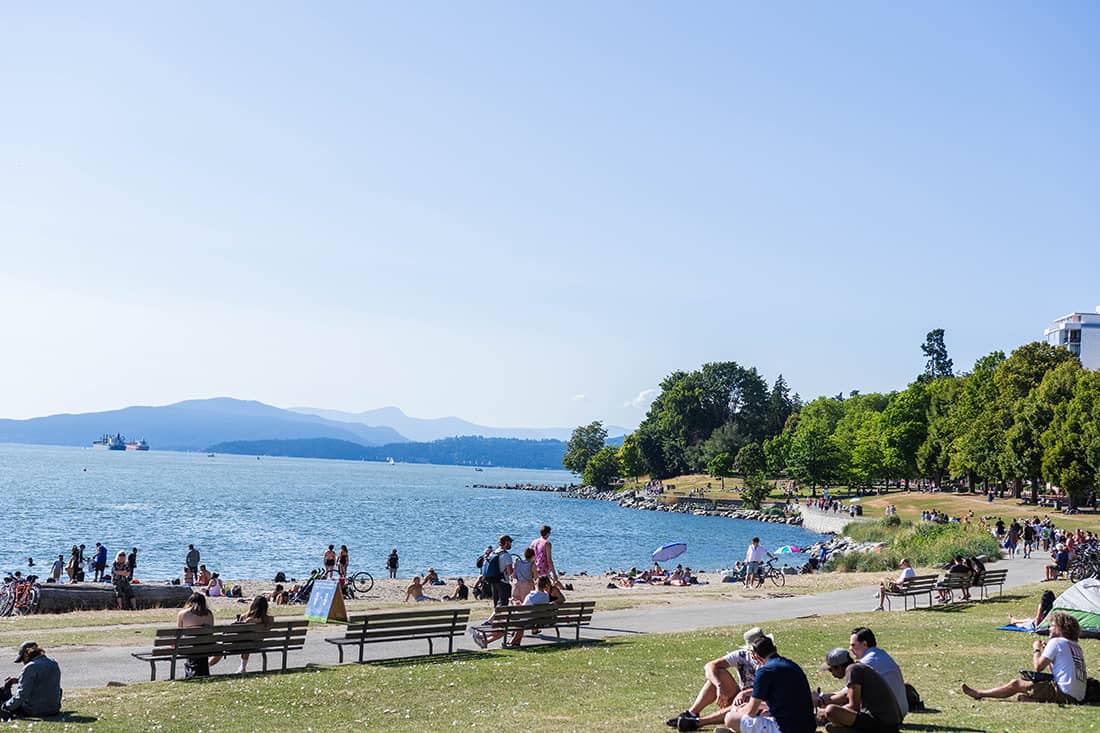 Every year, English Bay Beach welcomes thousands of people partaking in a crazy Canadian tradition, the Polar Bear Swim event. Rain or shine, everyone is dressed warmly and waiting till 2 pm to peel off their costumes, show off their swimsuits and make their way to the starting line.
If the Polar Bear Swim spices up the English Bay in wintertime, then the Light International Fireworks is the highlight of the beach when autumn comes!
Get ready to make your draw drop at some of the most mind-blowing firework displays you've ever seen! The event is a convergent point for the most talented pyrotechnicians and designers to show off their magic. This game of light happens in late July and August every year.
All in all, English Bay is a perfect companion for those seeking regular daily activities like sitting on a log and indulging your sweet tooth in some ice cream.
Sunset Beach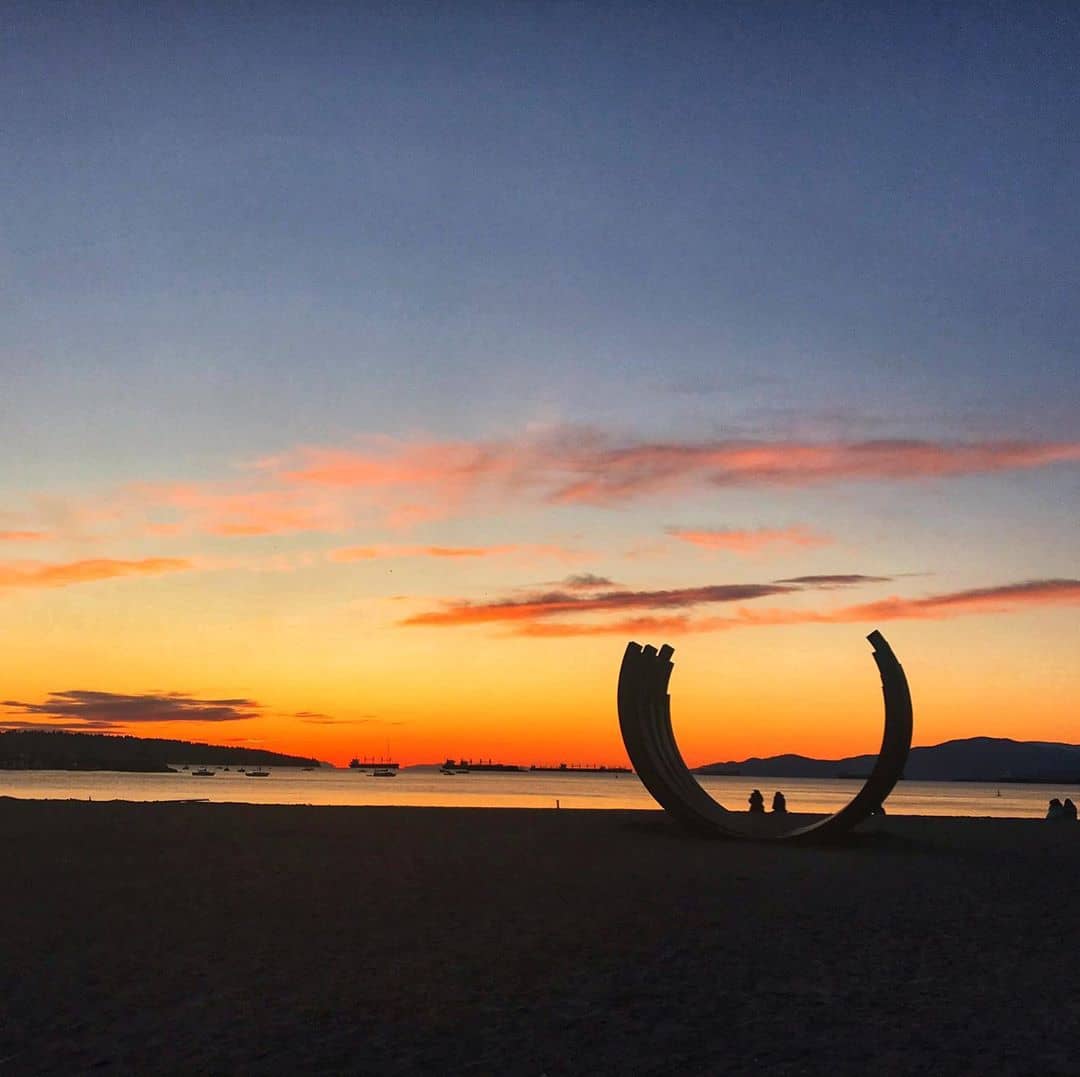 As the name itself suggests, Sunset Beach is a daily hideout for couples and West End residents to enjoy the magnificent beauty of sunset in Vancouver. You can also spot many rock workout-ers and meditators keeping themselves to themselves.
Don't forget to stroll along the grassy slope behind the beach to claim some excellent seating for the sunset view. This hidden corner seems to be a perfect getaway even if you've just resided in Vancouver and finding an outdoor setting to read a book.
One thing to keep in mind is that this quiet beach is not designated for open-water swimming. So keep yourself close to the sand as the False Creek current is just twenty meters offshore!
5. Wreck Beach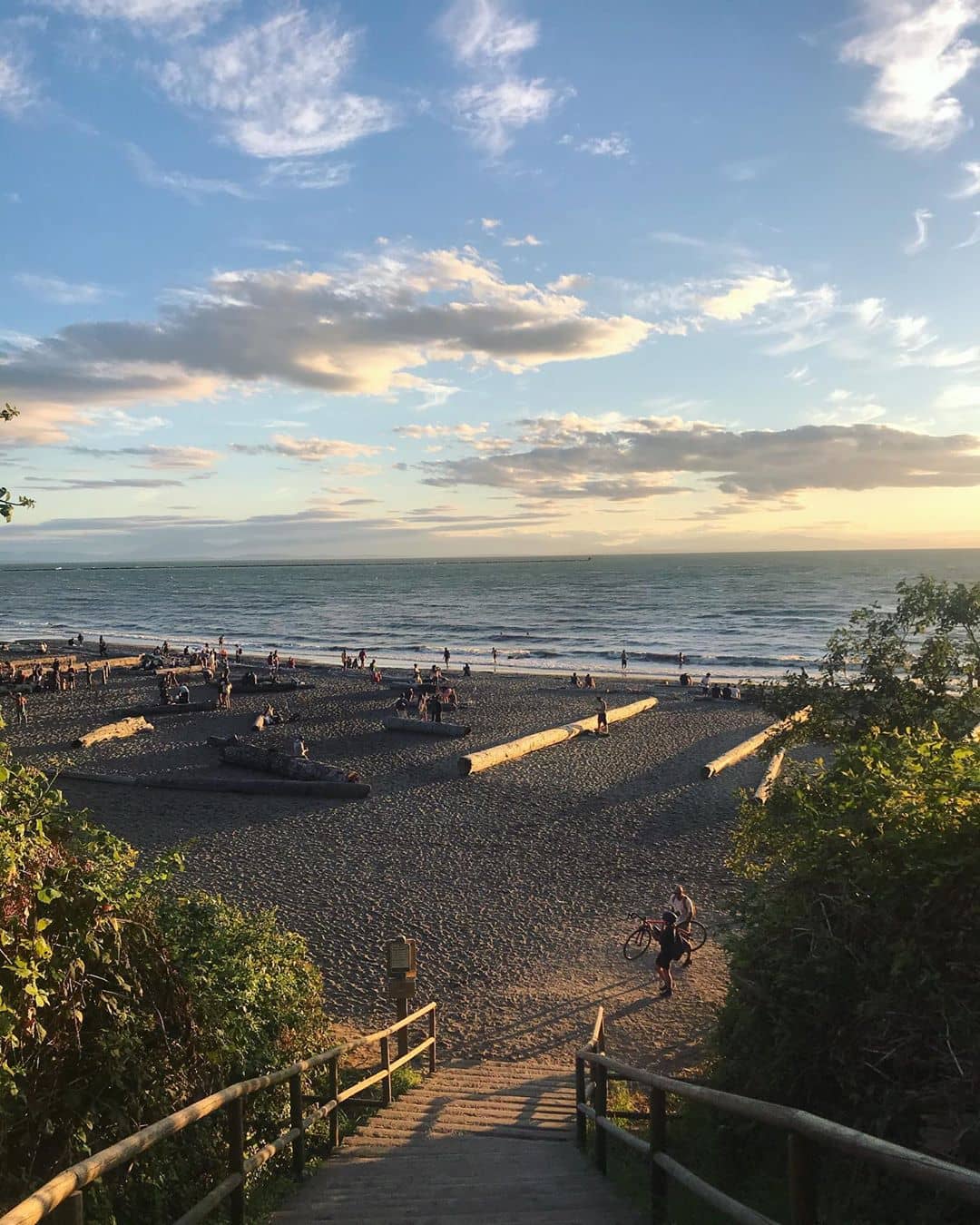 Last but not least, Wreck Beach completes our list as a significant beach in Vancouver you gotta check out. It is known as the first and largest clothing-optional beach in Canada and lasts for over 7 kilometers.
Wreck Beach is such a beloved outing destination for UBC students and tanned lifers who take the privilege of exposing their bodies quite seriously. So think again if you plan to take your little ones to this place on a sunny family outing day!
This nude beach has a lot of happenings! You will find a vendor row near the back of the main beach where you get some regular beach-friendly offerings like towels, sarongs, burgers, refreshments and healing massage.
And finally, we have Trail 6 (found at Gate 6) as one of the best-maintained trails which connect Wreck Beach to the road. It comes out as a beautiful leading path cutting through the woods through 473 steep stairs.
As the expansive beaches in Vancouver are waiting to pamper you, it's essential to note that consuming alcohol is officially illegal in every city's beach and park. Apart from the beaches, don't forget to keep yourself updated with these five most popular activities to do when vacationing in Vancouver!
This article contains links that may give us a small commission. No extra cost is added to you but will support our publication to continue to make more guides in the future.
The following two tabs change content below.
Latest posts by Noms Magazine (see all)