It's no secret that Vancouverites love food. The only thing they love more? Dessert! Anything sweet, flavorful, creamy and delicious, and you'll have foodies lining up for a taste, and then seconds, and yes, sometimes even thirds. There's nothing quite like a satisfying dessert after a hot meal, or sometimes, even before it, and Vancouver desserts are always in high demand.
So, where do you go to find the best and most delicious desserts in Vancouver? We've put together a list of 15 fabulous spots you can visit for truly delectable Vancouver desserts that will blow your mind and satisfy all your sugar cravings in a single shot.
15. The First Dessert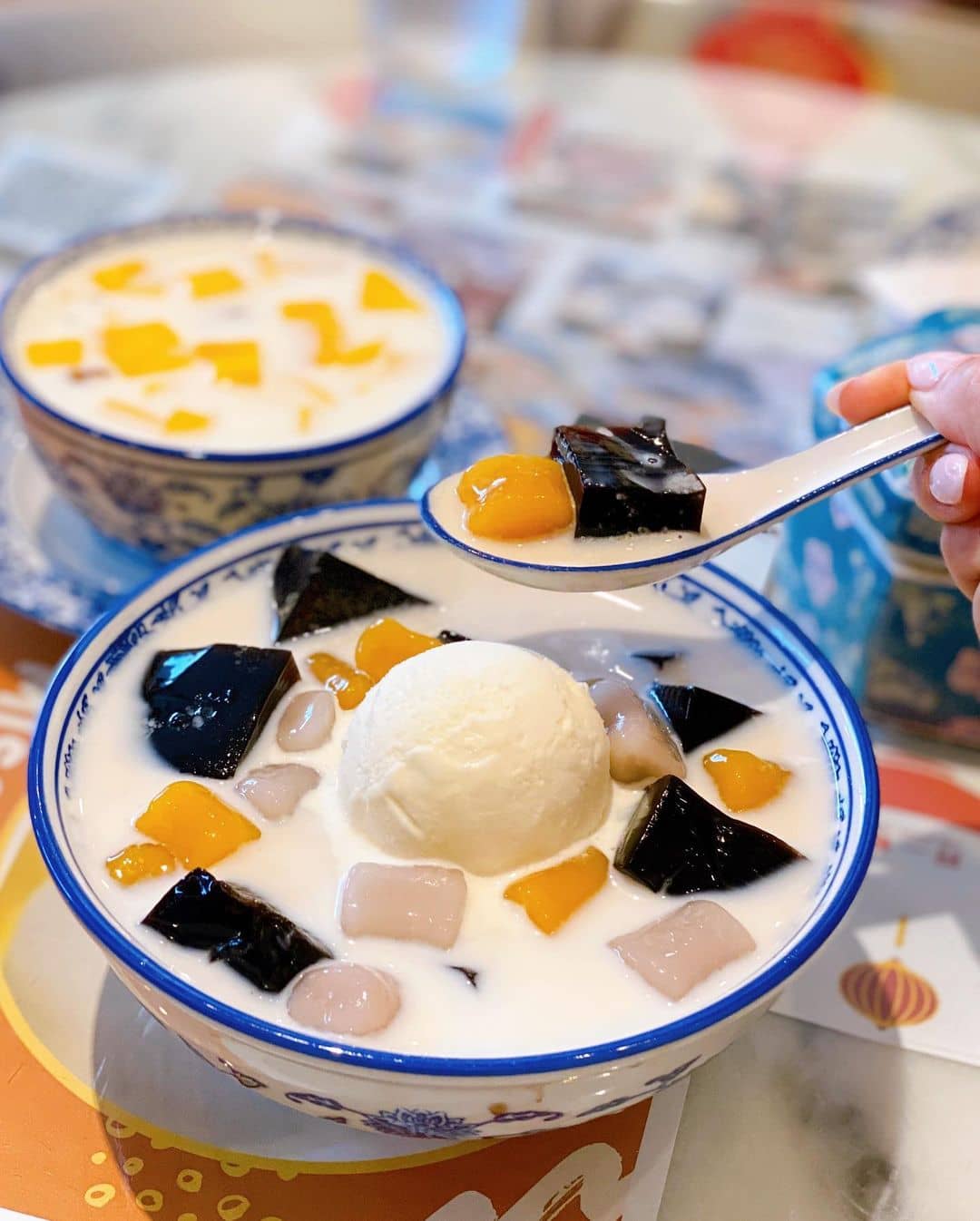 Balance is very important, and The First Dessert strikes the perfect balance between traditional and modern Cantonese desserts. The round tables and stools harken to their Asian roots and add a nice touch to the interior. There is nothing overly Cantonese about the place which can be underwhelming, but it allows for the food to shine through.
Known for their signature Ginger Milk, The First Dessert also features some fantastic desserts that you should definitely check out. Start with the Tofu Pudding with Red Bean and Ginger Syrup. Then cozy up with the ultimate Grass Jelly with Taro Balls and Ice Cream. It's an experience you don't want to miss.
What to order: Tofu Pudding with Red Bean & Ginger Syrup, Grass Jelly with Taro Balls and Ice Cream
Address: 5857 Victoria Dr, Vancouver, BC V5P 3P9
Website | Instagram | Facebook
14. Nana's Green Tea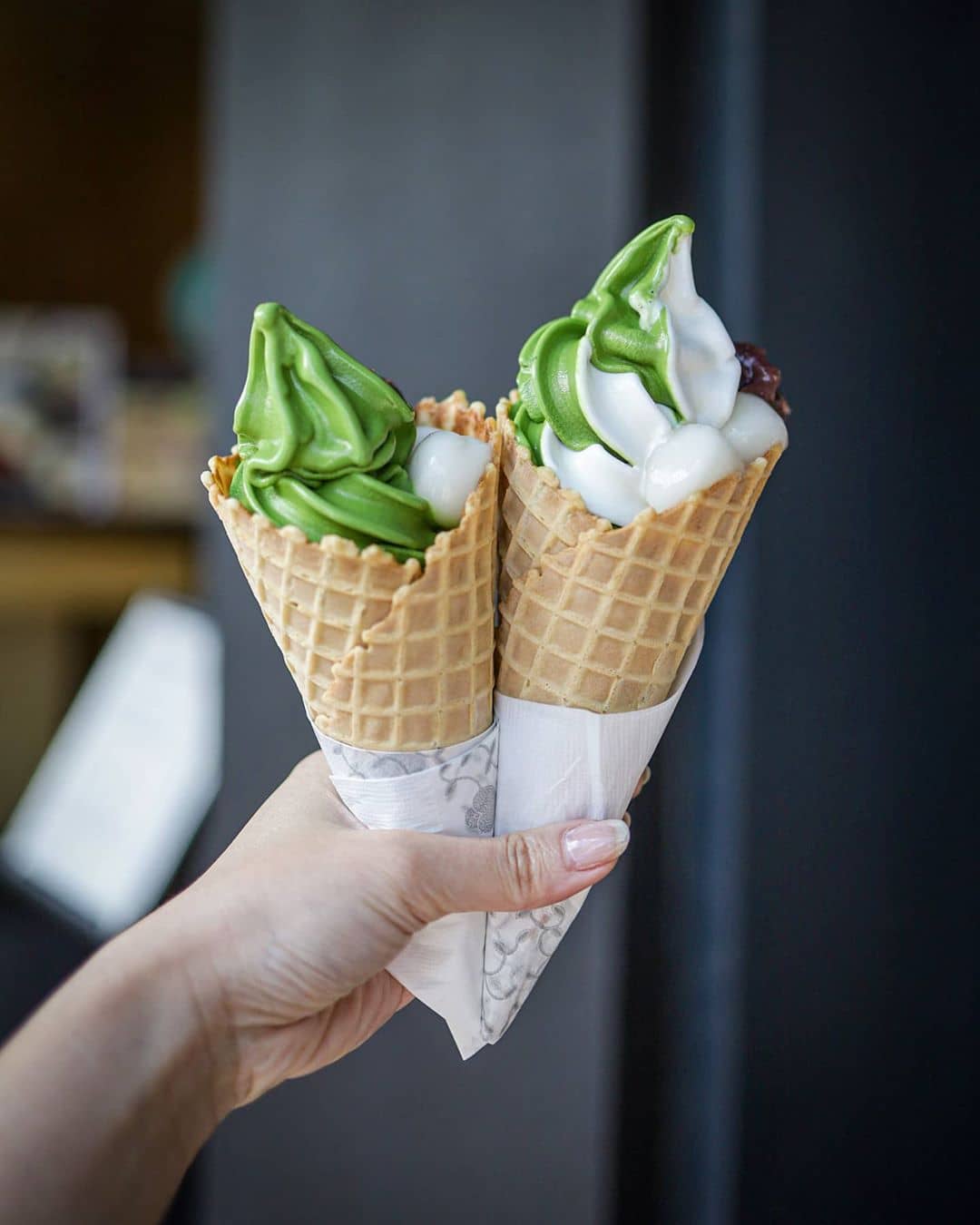 Matcha lovers unite! Nana's Green Tea takes everything matcha and turns it into a culinary masterpiece. The Japanese-inspired matcha cafe is a quaint little piece of tranquility that caters to your taste buds. Nestled in Kerrisdale, Vancouver, Nana's Green Tea is perfect to meet with friends, or to give the kids their first taste of matcha or hoji cha. The staff is friendly, patient, and more than willing to walk you through any questions or queries you might have about the ingredients.
Some of the most-loved items on the menu are the Matcha Soft Serve, the Matcha Roll Cake, and the Hoji Cha Tasting. If you're looking for some classic matcha green tea, you can get a glass full and then some. The Matcha Kuromitsu Latte is the bomb!
What to order: Matcha Soft Serve, Matcha Roll Cake, Hoji Cha Tasting
Address: Kerrisdale 2135 W41st Ave, Vancouver
Website | Instagram | Facebook
13. Thomas Haas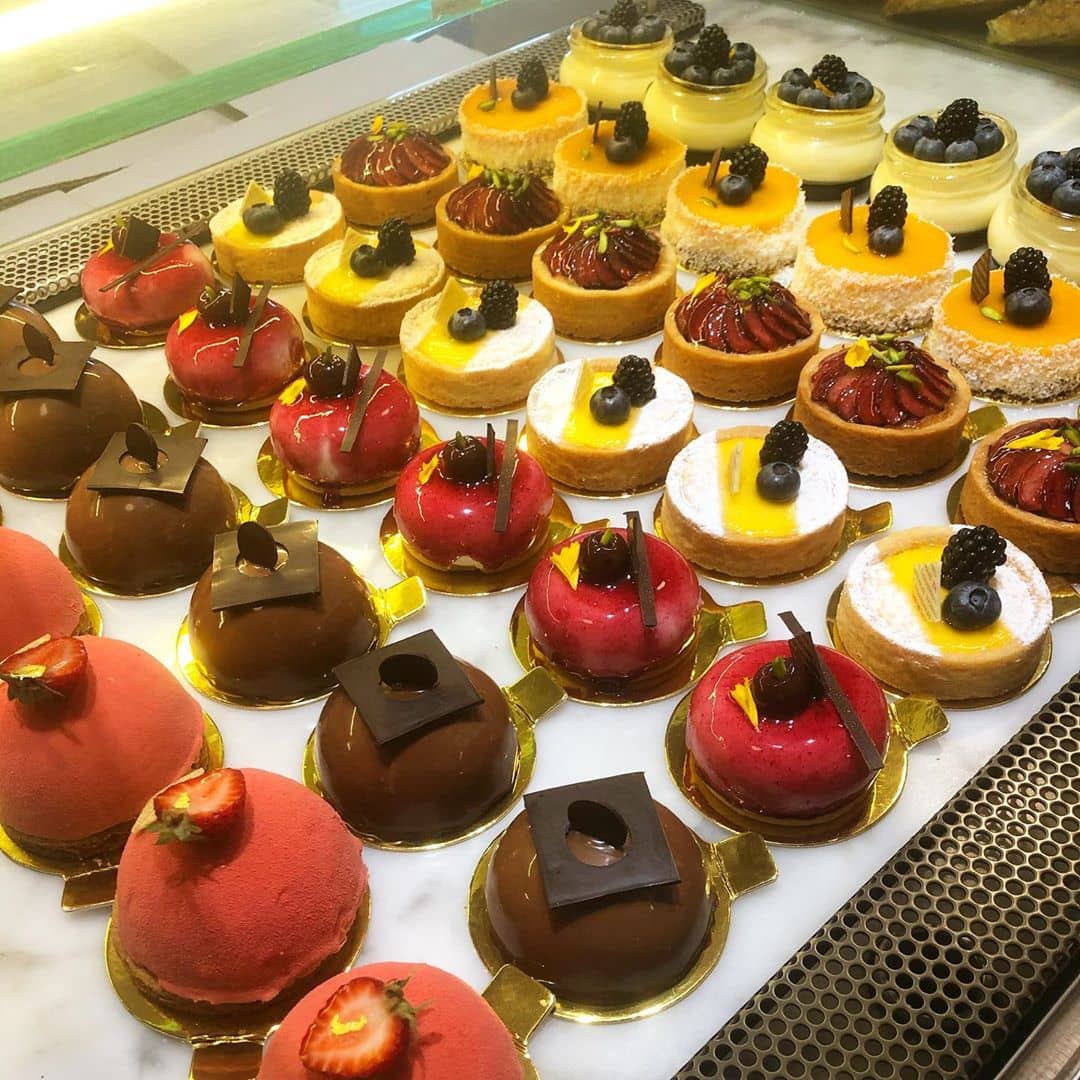 For artistically crafted chocolates and pastries, come to Thomas Haas. The desserts here are beautiful and Instagram-worthy! But, they don't only look pretty on a plate. Decadent and delicious, they satisfy every note of your sweet-tooth craving. The cafe features both inside and outside dining on the patio, and the highlight is the beehive ceiling structure with spots of illuminated light.
The cafe isn't just a place where you can grab amazing baked goods and piping hot coffee. Their handcrafted chocolates are one of their biggest sellers for a reason, and we highly recommend a box if you're looking to buy a gift for your loved one. To indulge yourself, you should definitely go for their most popular menu item – the double-baked almond croissant. Buttery, soft, and awesomely almondy, the croissant is perfect for rainy days (or any day.) The variety of galettes is also to die for!
What to order: Chocolate Sparkles cookie, Hot Chocolate, Double Baked Almond Croissant, Galettes
Address: 2539 West Broadway, Vancouver, BC V6K 2E9
Website | Instagram  | Facebook
12. Earnest Ice Cream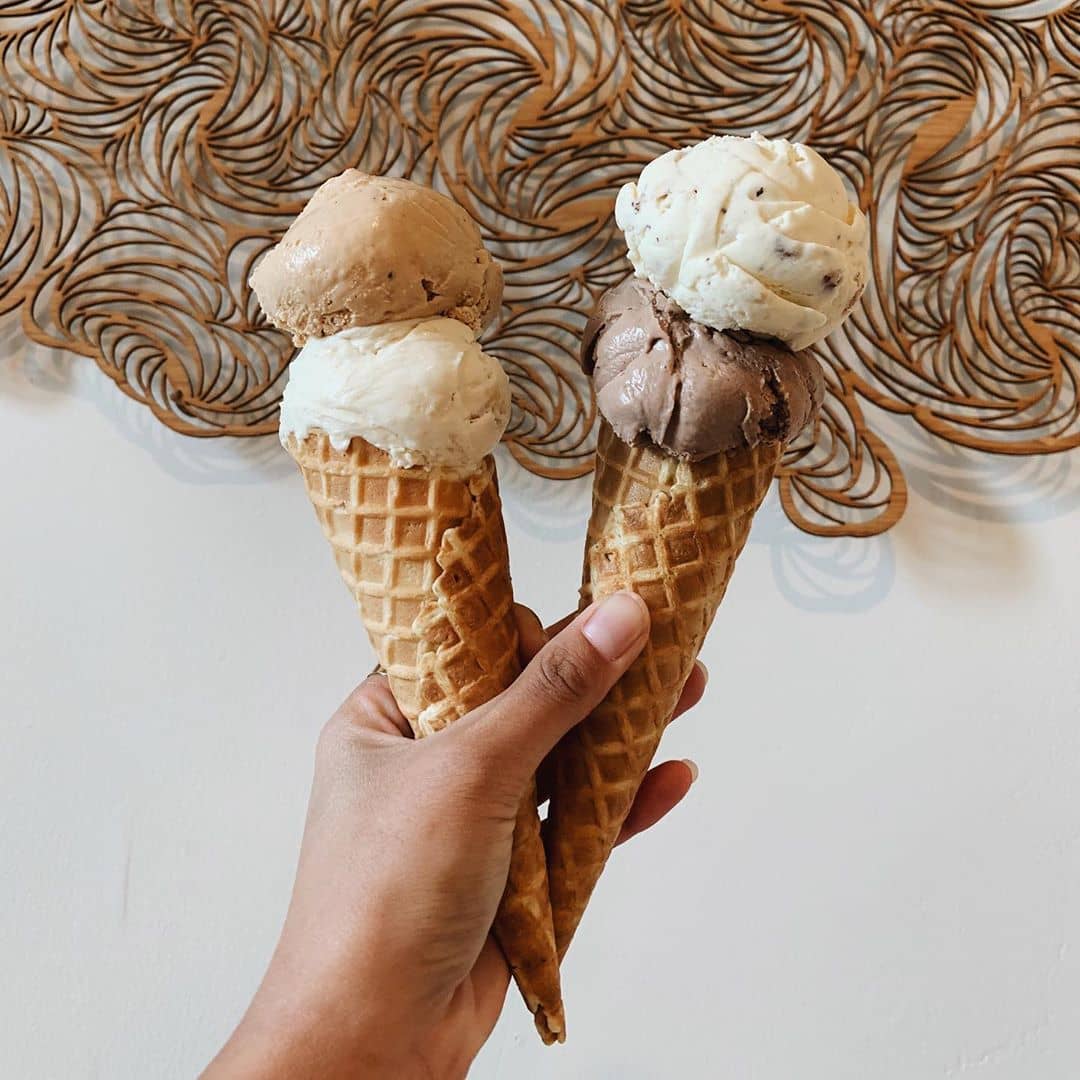 Summer or winter, there's nothing better than an ice-cold scrumptiously sweet scoop of ice cream. Earnest Ice Cream is not only the best ice cream in Vancouver, they are the most environmentally conscious. Instead of plastic tubs for a quick takeaway home, Earnest stores them in glass jars to motivate zero waste. They do ask that you return the jars once you're done, or just get more ice cream in the jars you already have!
Earnest Ice Cream is serious about inclusivity and has a wide range of vegan ice cream flavors. The Vegan Maple Walnut for a callback to fall, or Vegan Cherry Chip for an oomph of flavor. It's guilt-free goodness all the way. And, if you want to go all out and over indulge yourself (like we do) get their signature Whiskey Hazelnut or London Fog. Double scoops all the way!
What to order: Whiskey Hazelnut, London Fog
Address:
-3992 Fraser St
-1829 Quebec St
Website | Instagram | Facebook
11. Snackshot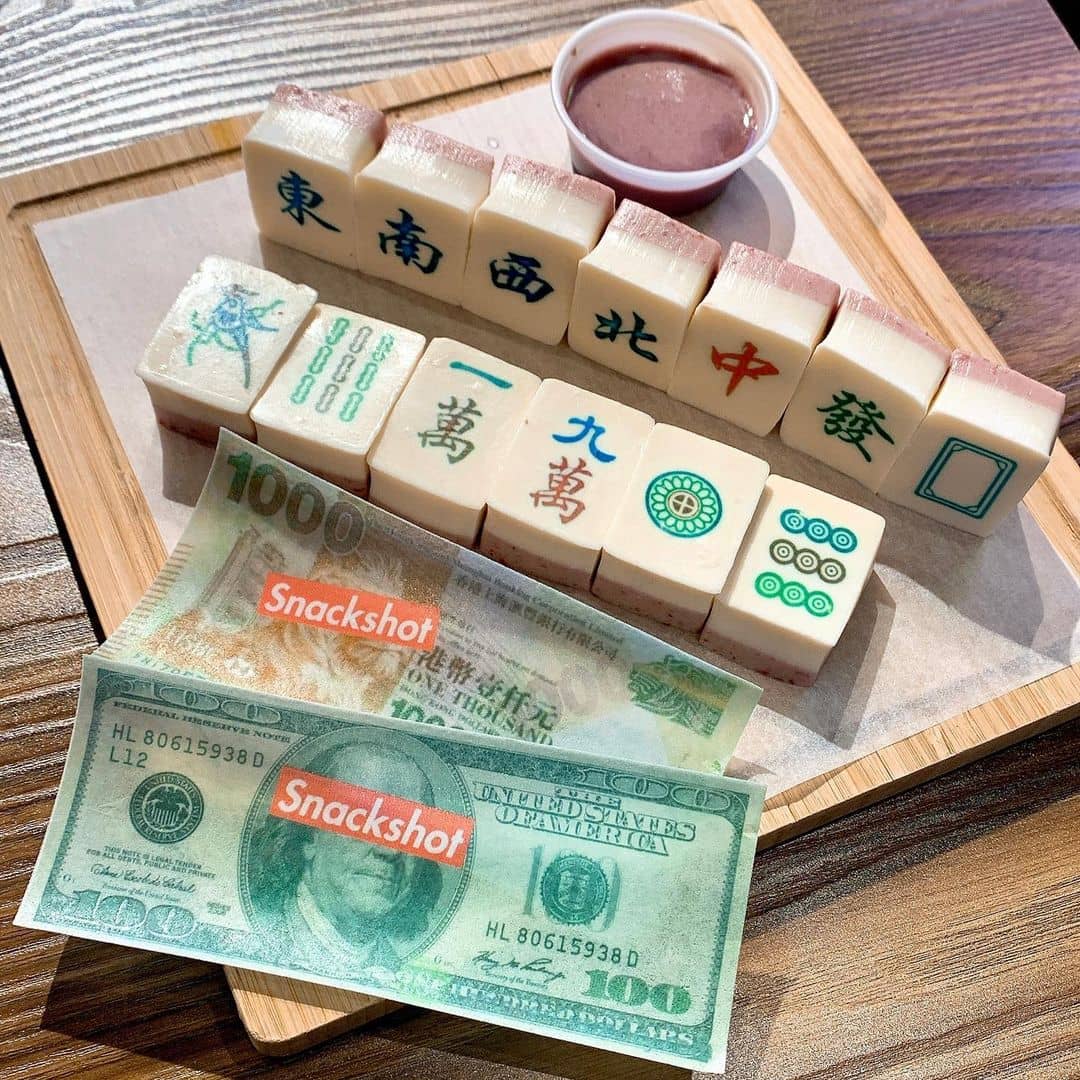 For a completely unique dessert experience come on down to Snackshot for traditional Hong Kong-style desserts and snacks. The restaurant features a backdrop of Hong Kong street signs and colorful paper lanterns hanging from the ceiling.
We've been told not to play with our food, but with Snackshot's edible mahjong you can get your game on, and if things don't go your way, eat your opponent's tiles! Each tile is lovingly crafted and tastes like taro and coconut, and the dollar bills are made from rice paper. Dip in the extra taro sauce and enjoy!
And if you're looking for something a new more standard, try their Sweet Soup Platter, which comes with a variety of desserts like tofu pudding, sesame paste, red bean soup, green bea soup and more! Add a bulldog to your order and you're set here!
What to order: Mahjong Tiles, Bulldogs
Address: 7980 Granville Street, Vancouver & 3595 Kingsway, Vancouver
Website | Instagram | Facebook 
10. Nero Waffles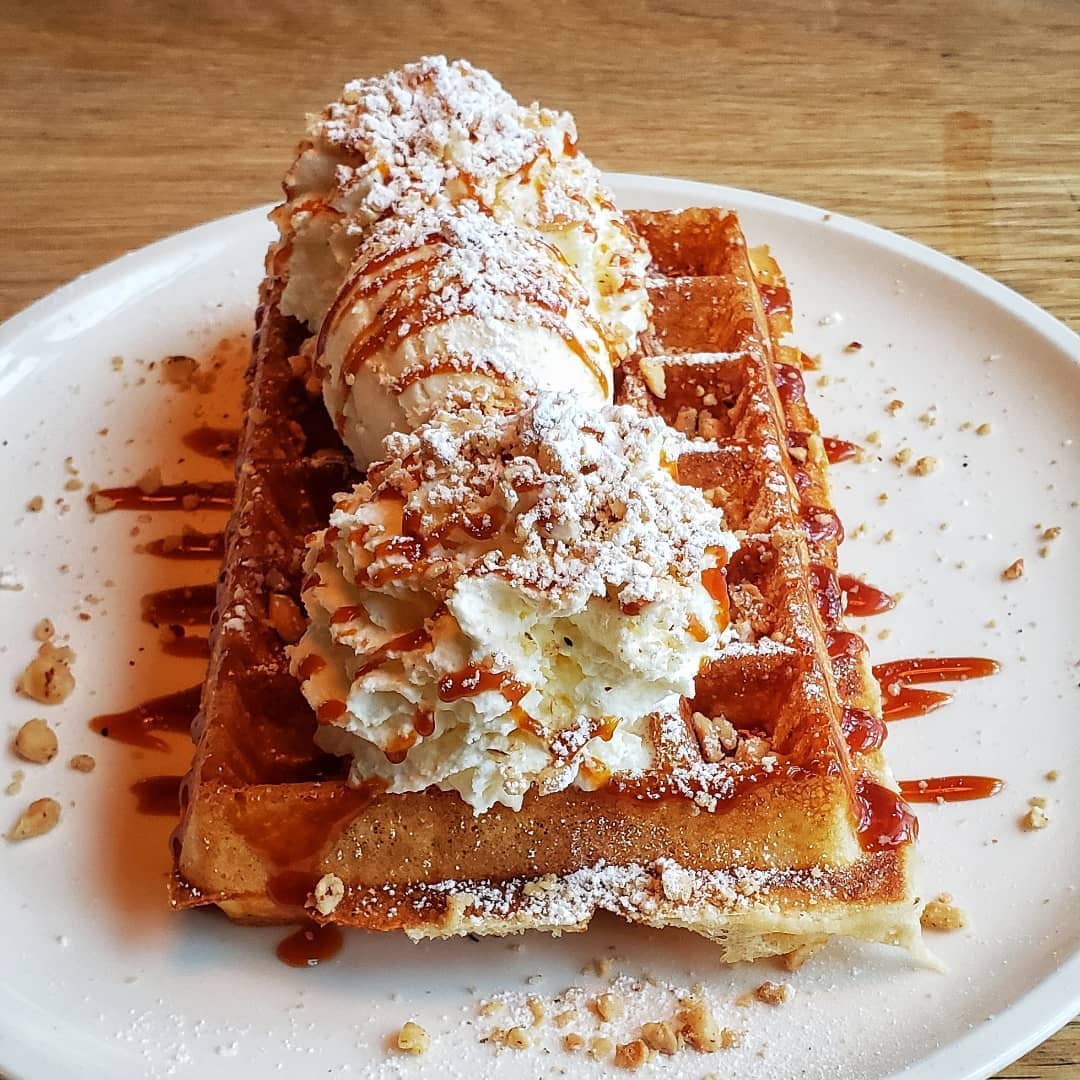 Sometimes nothing scratches a sweet itch like a warm crunchy waffle. Nero Waffle Bar is there to answer all your waffle questions with its mix of sweet and savory waffle options. It's a small place but features outdoor tables where you can chill with your gang and get some great brunch. Or, if you're on the go but don't want to pass up on delicious waffles, just walk in and grab a box of assorted waffles. One box contains seven, so you'll be spoiled for choice.
Nero Waffles make two types of waffles – the Brussels and Liège waffles. The Brussels are unsweetened and can be paired with the savory options and the Liège waffles contain sugar pearls that caramelize during their time in the cast iron waffle iron for a crispy, sweet crunch. We recommend you grab a hot espresso and a Churro Mini Waffle, or indulge in a Pina Colada Waffle for a burst of freshness on a hot day.
What to order: Churro Mini Waffle, Pina Colada Waffle
Address:
-1703 Robson St.
-1002 Seymour St, Vancouver
Website | Instagram | Facebook 
9. Thierry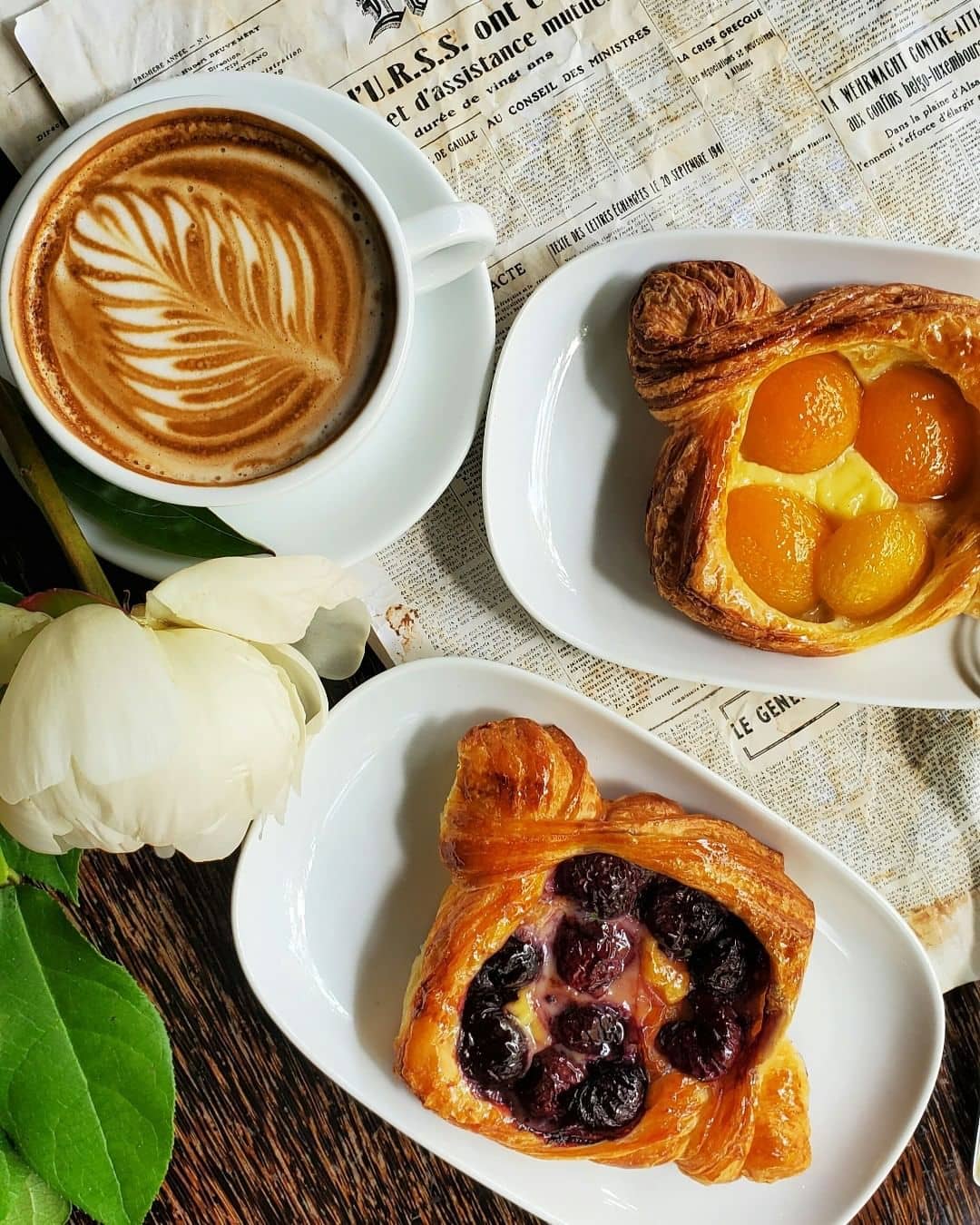 Highly recommended by anyone who visits, Thierry is the place to be if you're craving something sweet in Vancouver. The interior is reminiscent of little French cafes and patisserie shops all over Paris. The rich coffee aroma is superbly intermingled with the scent of baked pastries and tempering chocolate. Schedule your next coffee and friends catch up here for a memorable visit and you'll find every excuse in the book to keep coming back.
If you're a Thierry novice we recommend ordering a mug of Kayambe 72% hot chocolate with their super delicious tarts that come in Vanilla Bean, Raspberry, Strawberry Basil, and Blueberry, then up the game with the pear bourdaloue. The apple turnover is ever-popular and people have come from miles for their mini sweet canapes.
What to order: Hot Chocolate, Raspberry, Strawberry Basil, and Blueberry with Vanilla Bean Tars, Macrons, Apricot Danish, Soup, Quiche
Address:
-1059 Alberni Street
-265 E 10th Ave, Vancouver, BC V5T 4V1
Website | Instagram | Facebook
8. Half Baked Cookie Company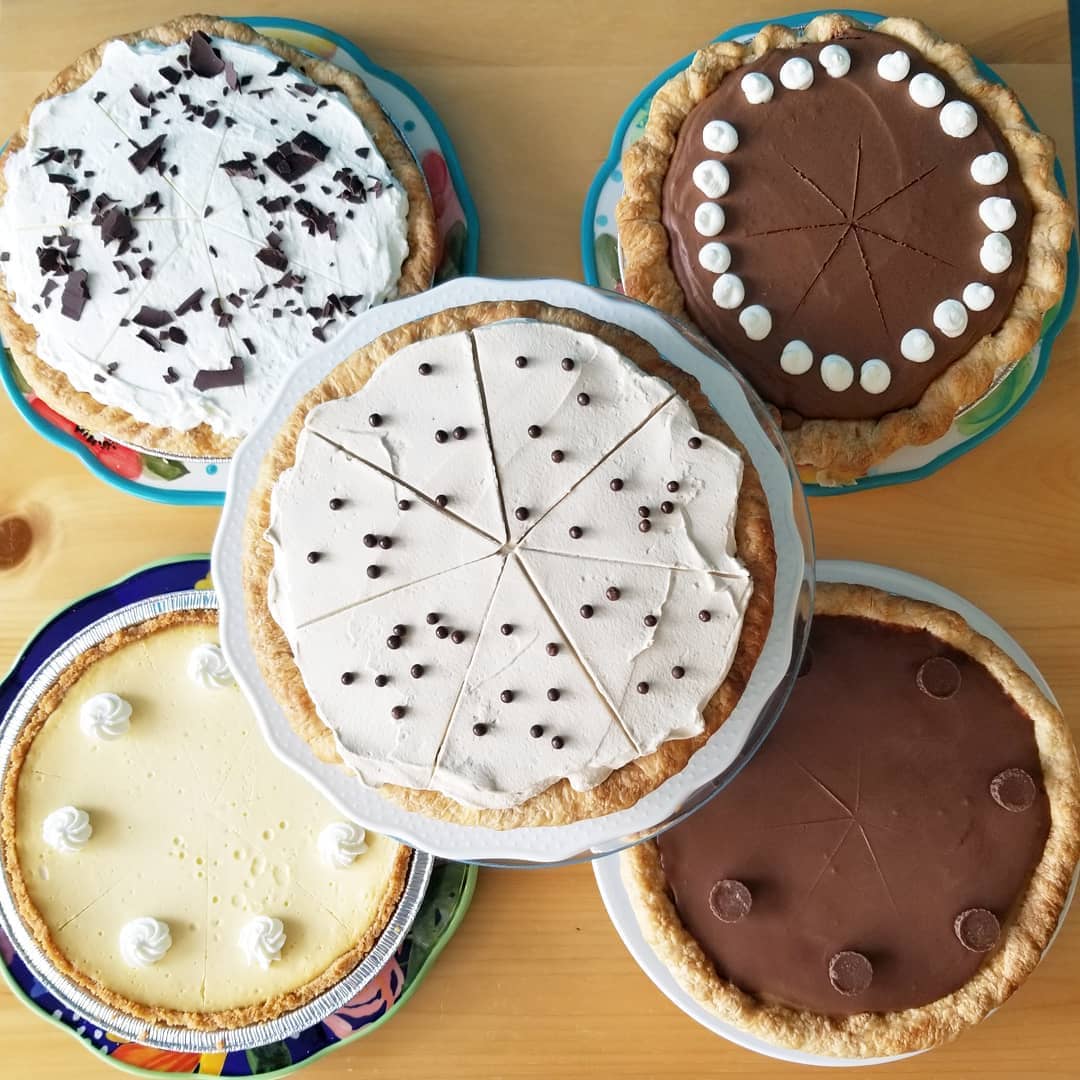 Get a taste of perfectly home-baked goodness when you bite into the creative concoctions of the Half Baked Cookie Company. There's nothing half-baked about the cute little shop on Nanaimo Street, with its signature twin ice-capped peaks logo. You can usually find a long line outside waiting to get a slice of their weekly changing pie menu. It's very exciting stuff!
Though their menu changes every week, they post the weekly pie flavors online so you know exactly when to go in for a slice of your favorite. But if you're aiming for a particular flavor, you can preorder a whole pie for yourself by emailing them ahead of time.
We recommend the Coconut Banana Cream Pie for Half Baked's take on the classic combination of flavors and the refreshingly unique Island Time Pie for a mouthful of summer.
What to order: Coconut Banana Cream Pie, Island Time Pie
Address: 1211 Nanaimo Street, Vancouver, BC V5L 4T5
Website | Instagram | Facebook 
7. Cheesecake Etc.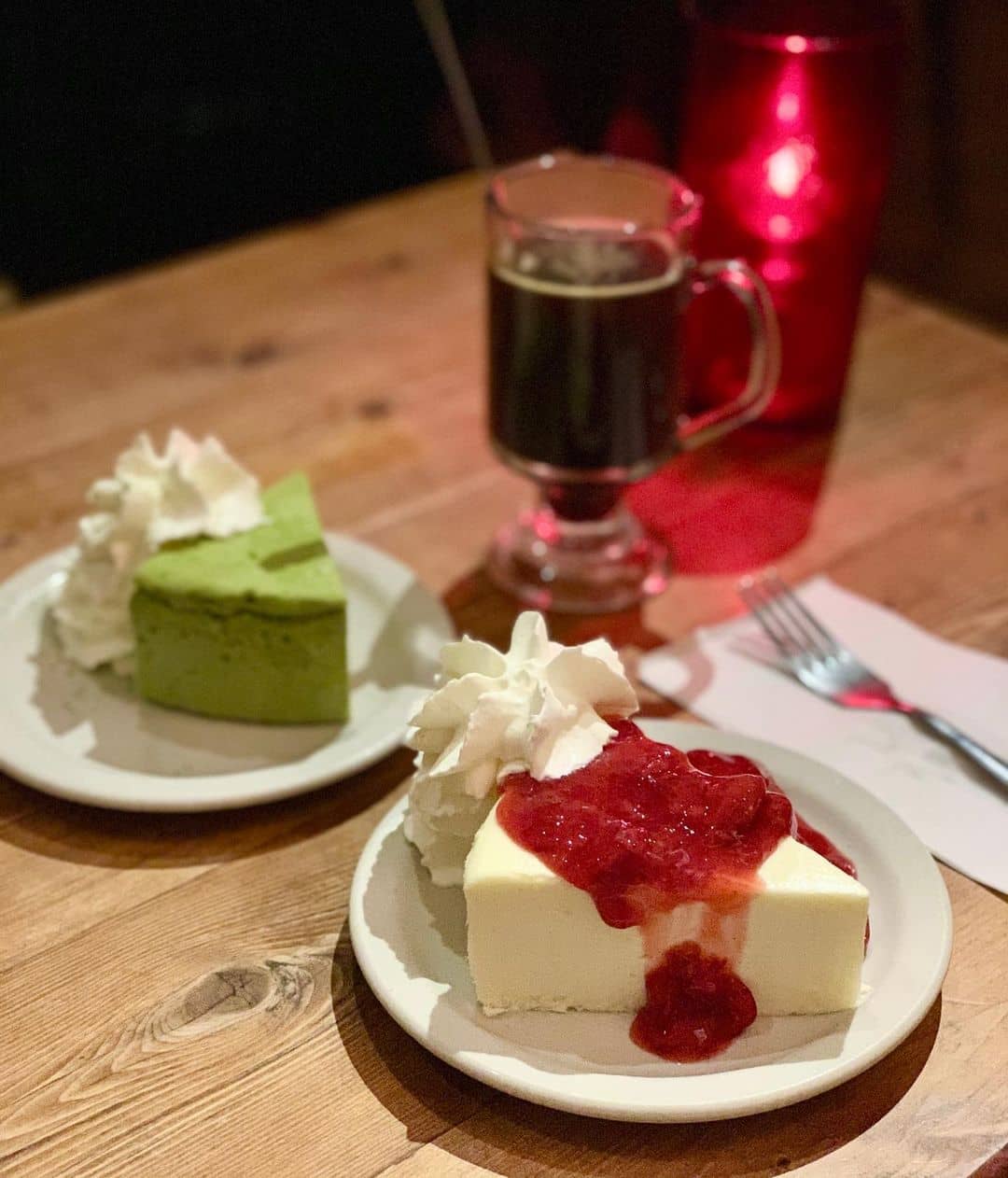 For a musical evening with sweet notes of cheesecake, make your way to one of South Granville's very best restaurants – Cheesecake Etc. On the scene since 1979, Cheesecake Etc. has been providing visitors with the best in jazz and desserts. This is a place for music and dessert connoisseurs alike, so come on in for an evening of smooth tunes, and smoother cheesecake combinations. The restaurant opens at 7 pm but we'd recommend arriving a little earlier because there is always a line outside.
Sample an Original slice with their ever-popular strawberry or blueberry sauce, or be a little adventurous and split a slice of Matcha Cheesecake with your date. The airy quality of Cheesecake Etc. cheesecakes are unique and can't be copied. This is the only place in Vancouver you can get a slice of super creamy cheesecake, so go and grab a slice!
What to order: Original Cheesecake with strawberry sauce, Matcha Cheesecake
Address: 2141 Granville St. Vancouver BC, V6H 3E9
Website | Instagram | Facebook 
6. Buttermere Patisserie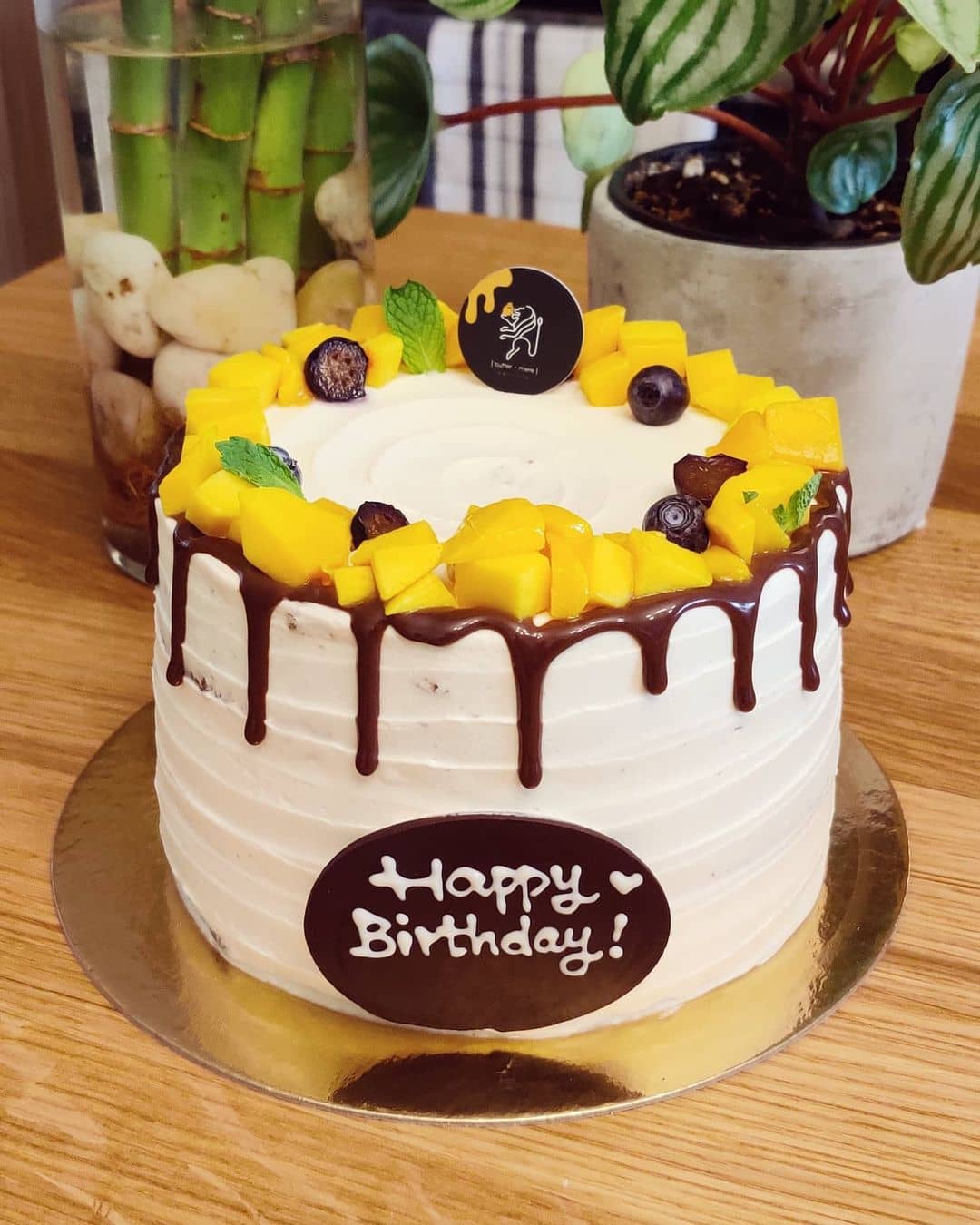 For the best birthday cakes in Vancouver turn to the heart of Chinatown. Buttermere Patisserie and Cafe is the brainchild of Jamie Tung who brings Asian influences to traditional French baking. The neat white space with a cream-yellow accent wall is the best canvas for their colorful cakes and delectable pastries. Their Chinese New Year pastries are beautiful and will be part of your celebrations for years to come.
Order a pot of coffee to enjoy with a slice of the Oolong Peach Roll, or share a slice of Canadian Woodland, a unique take on classic Canadian flavors of maple bacon, crunchy pecan, and pear compote. For a quick trip to sweet heaven, we recommend the Buttermere lava cakes. Perfectly sweetened, and oozing with gooey warm centers, they are the pick-me-up dessert.
What to order: Lava Cakes, Oolong Peach Roll
Address: 636 Main St, Vancouver, V6A 1Z6
Website | Instagram | Facebook 
5. Remi Patisserie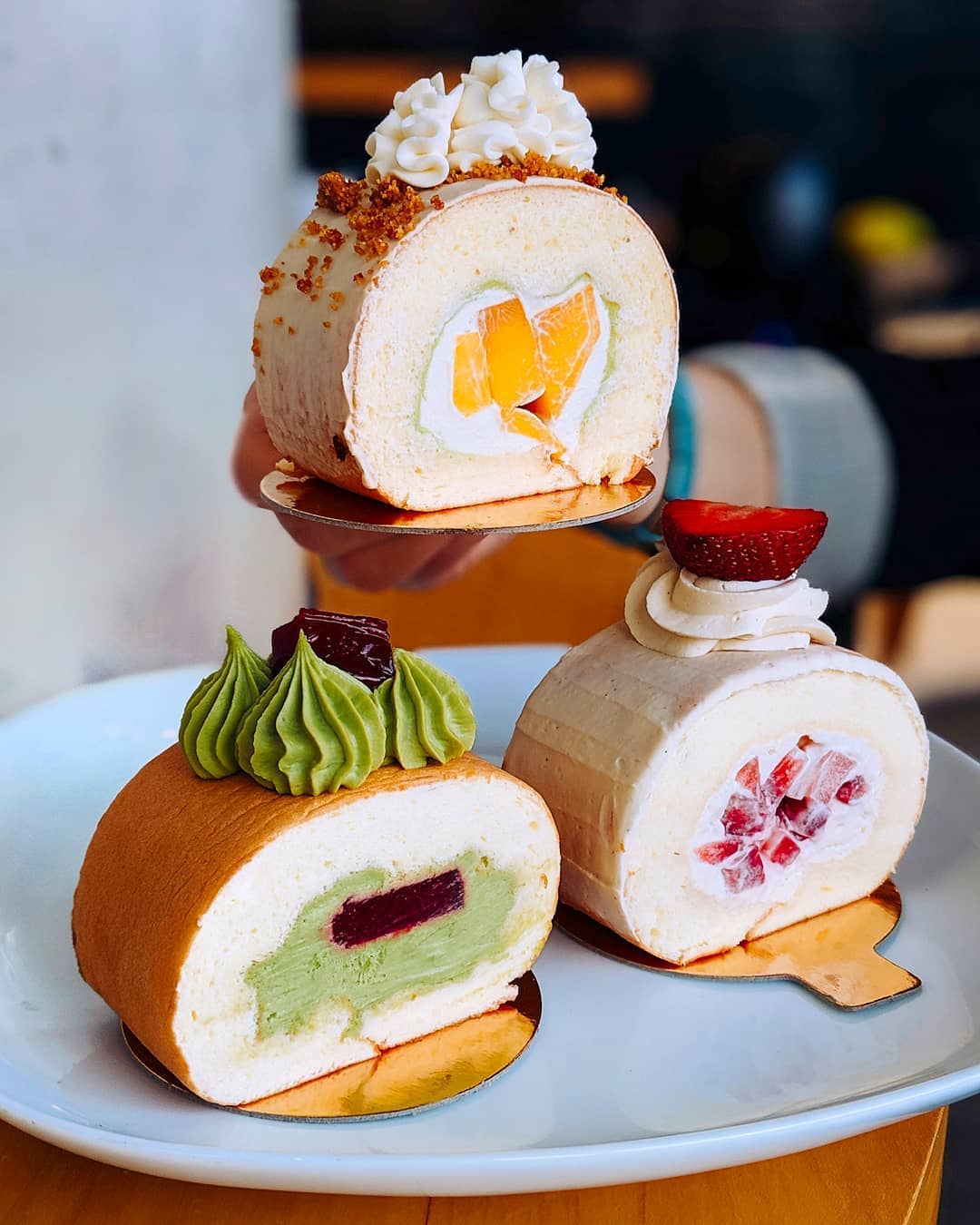 Combining all his multi-cuisine experience, Chef Remi Ho is the heart and sole of Remi Patisserie, a delightful bakery for serious connoisseurs of sublime Asian influences in pastries and desserts. From delectable eclairs to mouth watering flan and awe inspiring roll cakes, Remi's does it all. Although it's small and basically to-go, there is always a line for the goodies here.
You have to try the Hojicha Flan, and their Cloud Cake if available in any flavour. Our favourite is their traditional Thai Tea Roll, which we could seriously eat any time of the day, and every day of the week. For the more adventurous we suggest giving the Crispy Salted Yolk Financier, the Earl Grey Apple Pear Roll Cake, and the Matcha Eclair with the Mochi Chew a try.
What to order: Hojicha Flan, Cloud Cake, Thai Tea Roll
Address: 109-511W 7th Avenue W Suite W 7th Vancouver, BC V5Z 2T5
Website | Instagram | Facebook
4. Trafiq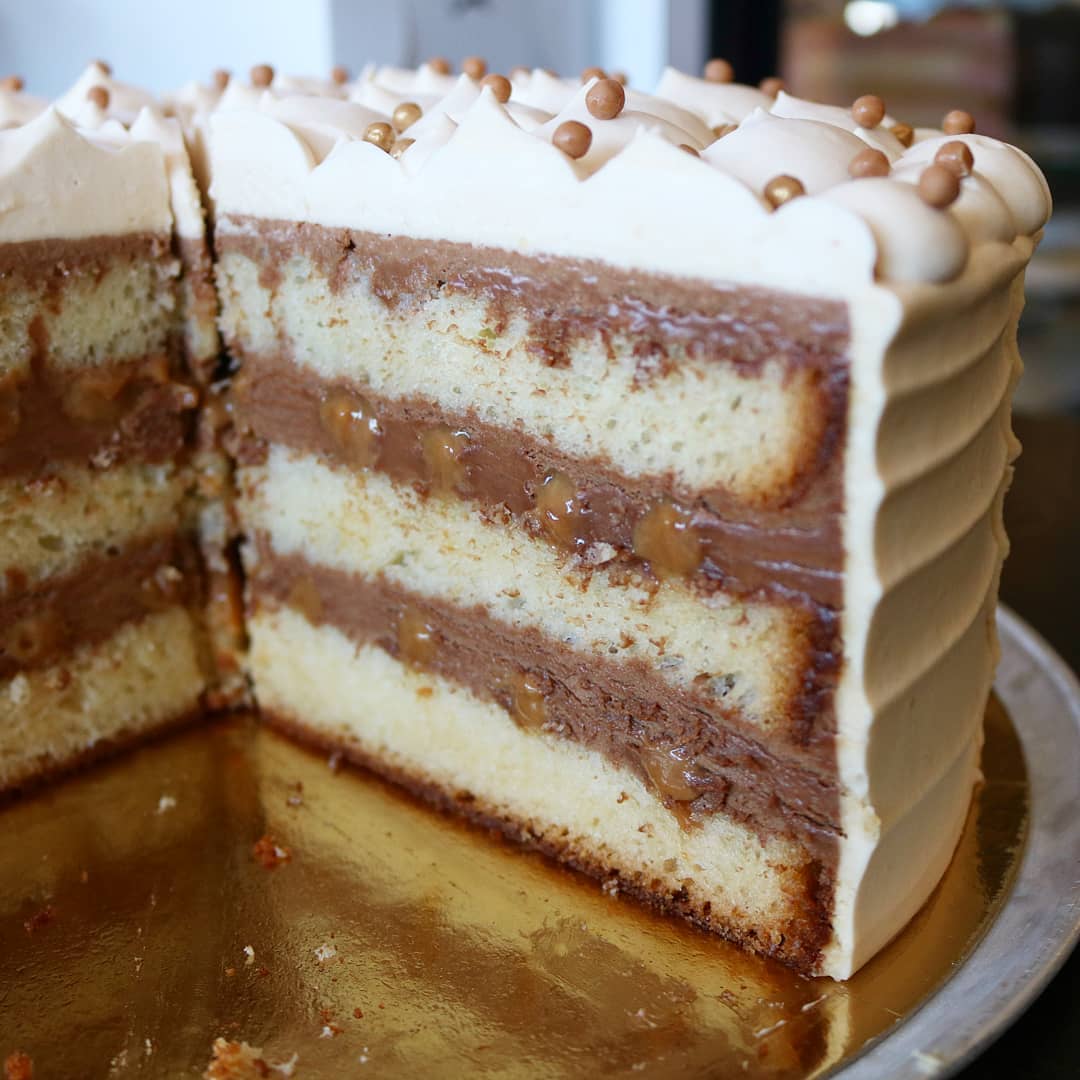 Located on Main Street, Trafiq is an artisanal cafe and bakery in typical French Bistro style. Bright and airy with a lot of spacious seating and a lively ambience, Trafiq is known for their innovation in elegant cakes, and making everything from scratch. Open for breakfast and lunch, Trafiq is the ideal spot to catch up with friends over a delicious dessert.
We highly recommend trying their cakes. Available by the slice, or whole, the Chocolate Decadent and Earl Grey are stand alone classics everyone should try. Also pretty popular here is Chunky Monkey, a banana bread pudding. The Salted Caramel is a big birthday hit, so go ahead and place an order for your next bash. All in all, an excellent place to shop for baked delicacies.
What to order: Chocolate Decadent Cake, Early Grey Cake, Chunky Monkey, Salted Caramel Cake
Address: 4216 Main Street Vancouver, BC V5V 3R1
Website | Instagram | Facebook
3. Passion8 Dessert Cafe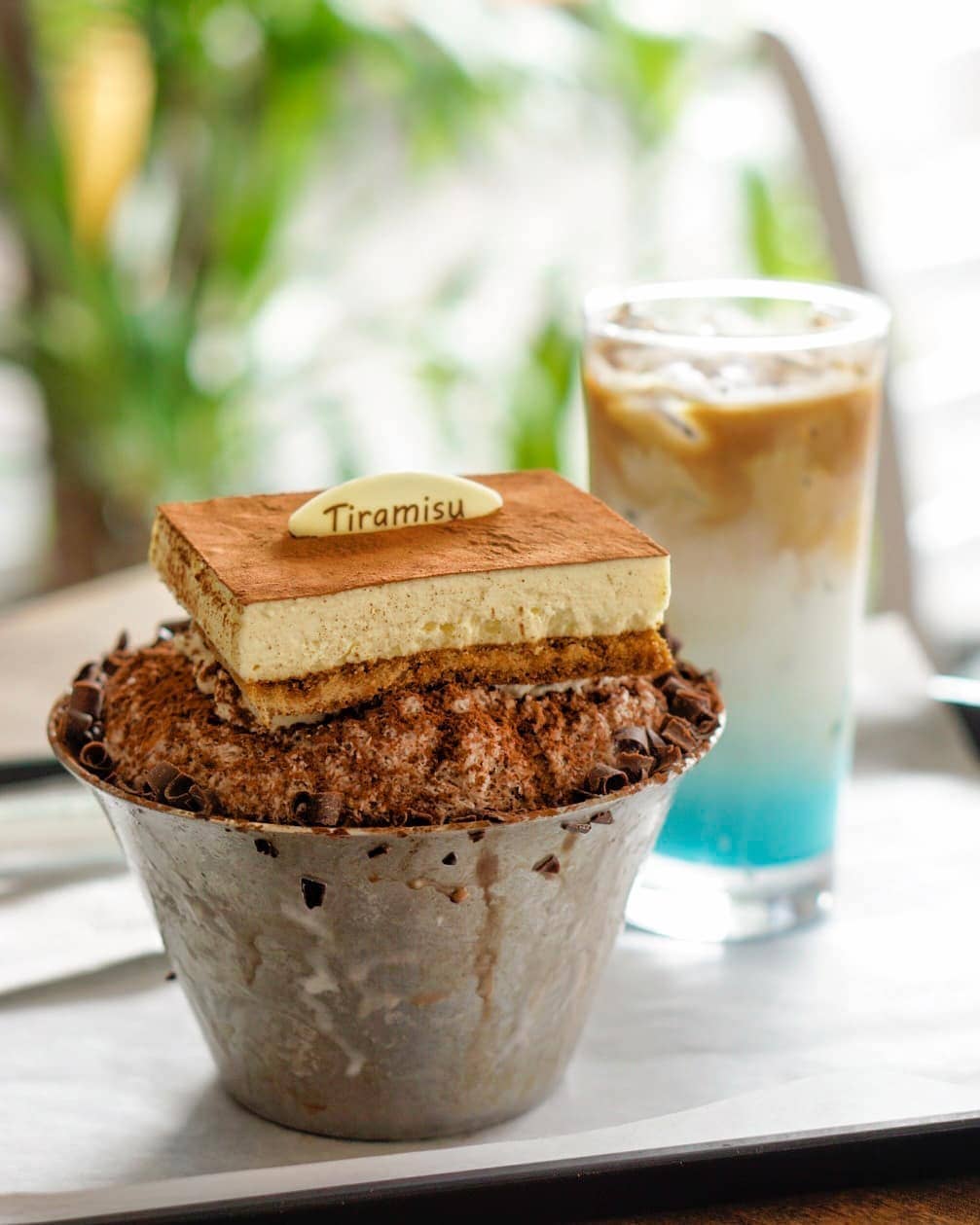 Even though Passion8 started out as a "bingsoo" (a Korean shaved ice dessert) it quickly became known for the sweet Toastery, Paninis, and Pastries. The owner is normally there to personally greet and offer some expert suggestions. All in all, an excellent ambience and top notch service. Everything offered at Passion8 Dessert Cafe is made fresh and to order.
We love their signature Tiramisu Bingsu that comes with espresso sauce on the side for a true caffeine hit, and their scrumptious Mango Bongo with freshly sliced mangos and homemade cheesecake.
But, if you want to try something amazing, go for their mouth watering Multigrain Injulmi, and thank us later.
What to order: Tiramisu Bingsu, Mango Bongo
Address: 3010 Cambie St. Vancouver BC
Website | Instagram | Facebook
2. Passione Gelato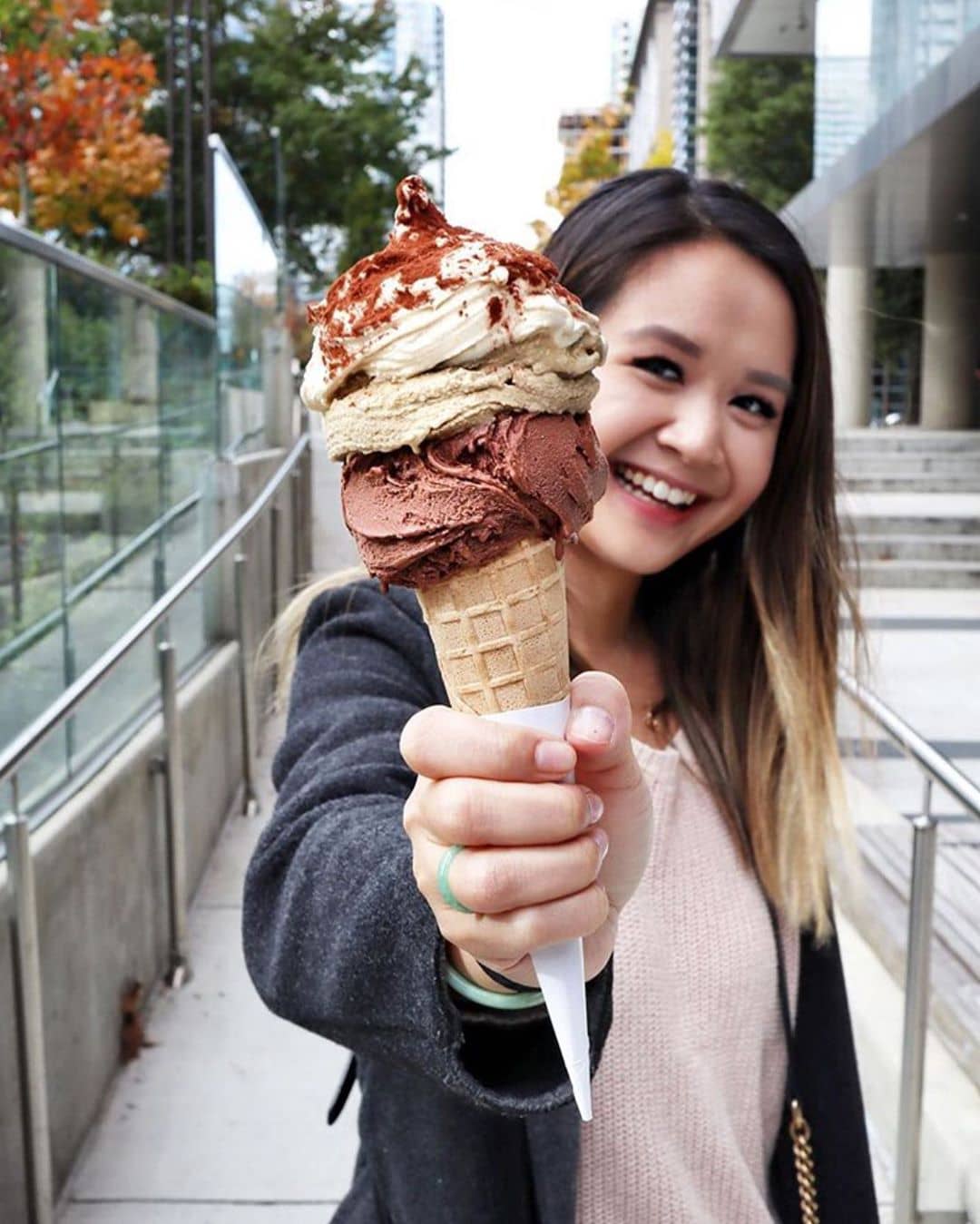 Like the name suggests, Passione Gelato is owned and managed by the passionate Salvatore Boccoarossa, a Naples born maestro of fresh flavours and gelato. Tucked away in the Parq building, the intimate Yaletown neighbourhood gelateria uses original organic ingredients and deep Italian traditions to invent delicious gelatos. With friendly staff, a bright and cheerful ambience and ice cream to die for, don't be surprised to find a line outside when you visit.
The Bblack Ssesame, Tiramisu and Matcha with Charcoal Cone are some of the best sellers here at Passione Gelato. They also have a variety of vegan gelatos and you should get yourself a scoop of the seasonal Persimmon or the Mango Vegan to really enjoy the goodness of the fruit seeping through.
The Yuzu, Thai Tea and Passion Fruit are unique additions that you should definitely taste once.
What to order: Black Sesame, Tiramisu, Matcha, Thai Tea
Address: 55 Smithe Street Vancouver, BC V6B 0R3
Website | Instagram | Facebook
1. Beta5 Chocolates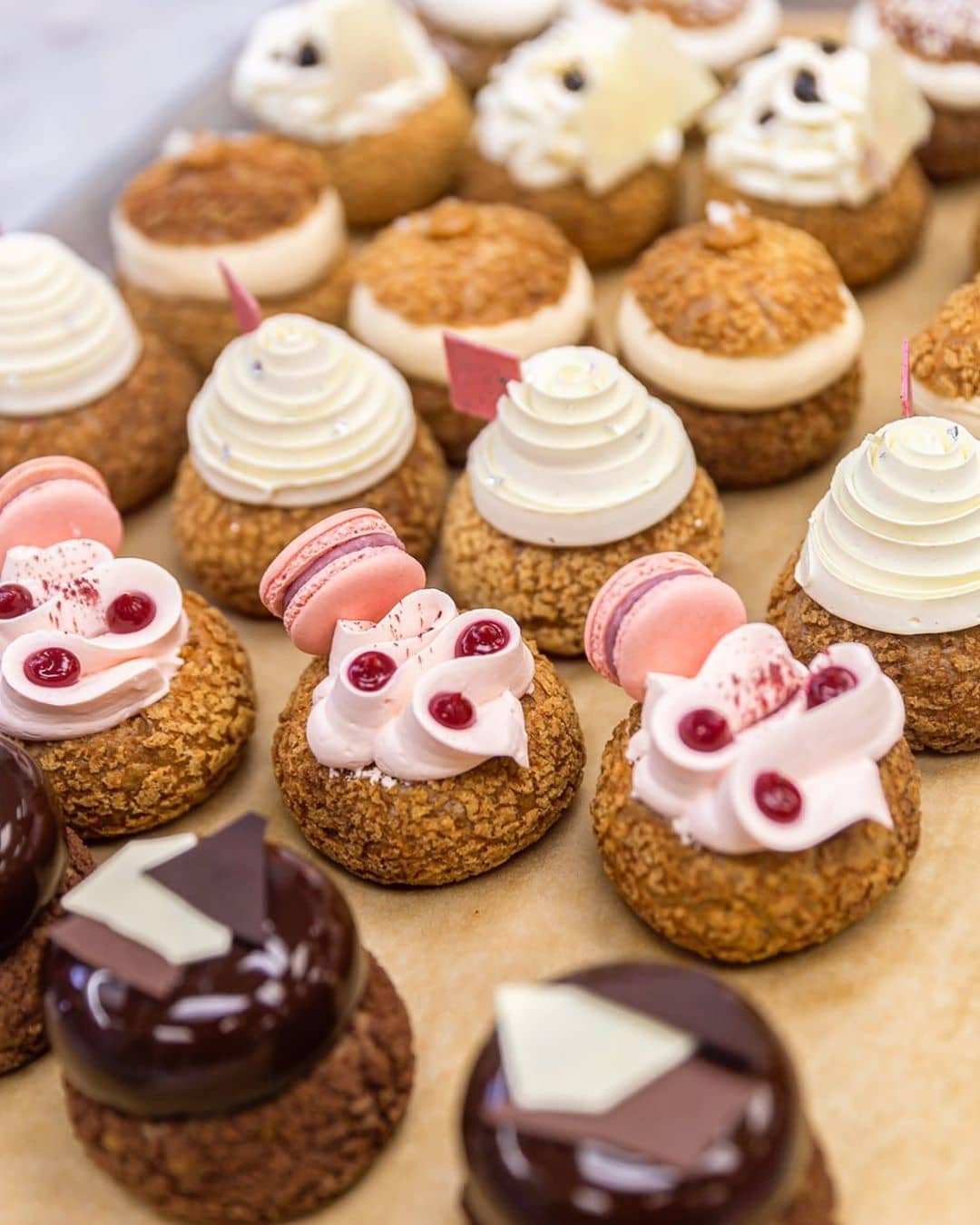 Voted as one of the Top 10 Chocolatiers in North America, Beta5 Chocolates is easily amongst the top favourites for baked treats in Vancouver. Opening their doors in 2011, Beta5 quickly became recognized for not only their artisan ingenuity with chocolate but also for their creativity in innovative cream puffs and an assortment of seasonal goodies. Located in the industrial area, Beta5 is more of a to-go kind of place but they do have a delightfully cute sitting area and attentive staff.
Although Beta5 started out as chocolatiers, they quickly became renowned for their variety of cream puffs. Relatively crispy on the outside, with delicious filling inside, each bite is a contrasting experience of texture and taste. The ice cream sandwiches are a big hit too, mainly because there is a new variety to choose from every weekend.
Even though all their puffs are beyond amazing, we highly recommend trying their Vietnamese Coffee and Mango Milk Tea cream puffs. Or, just go ahead and order anything you fancy. We know your sweet tooth will be grateful.
What to order: Vietnamese Coffee, Mango Milk Tea, Variety of Chocolate
Address: 413 Industrial Avenue Vancouver, BC V6A 2P8
Website | Instagram | Facebook
That concludes our list of the 15 Best Spots in Vancouver for yummylicious desserts. We hope you try them all and have a fantastic time while you do. And, if you're looking for equally amazing spots to grab a great cup of joe, check out our list of the 9 Best Coffee Shops in Gastown for your next caffeine fix.
The following two tabs change content below.
Latest posts by Noms Magazine (see all)