Looking for the best seafood restaurants in Vancouver? You're in the right place!
If you're short on time, go to Tom Sushi, Oddfish or Joe Fortes. You can't go wrong at either of them when it comes to seafood.
Now, Vancouver's coastal culture is a fusion of multiple cultures delivering a stunning selection of the freshest seafood around.
For you, I've cast nets far and wide to find the best seafood spots, and got quite a 'catch.'
1. Oddfish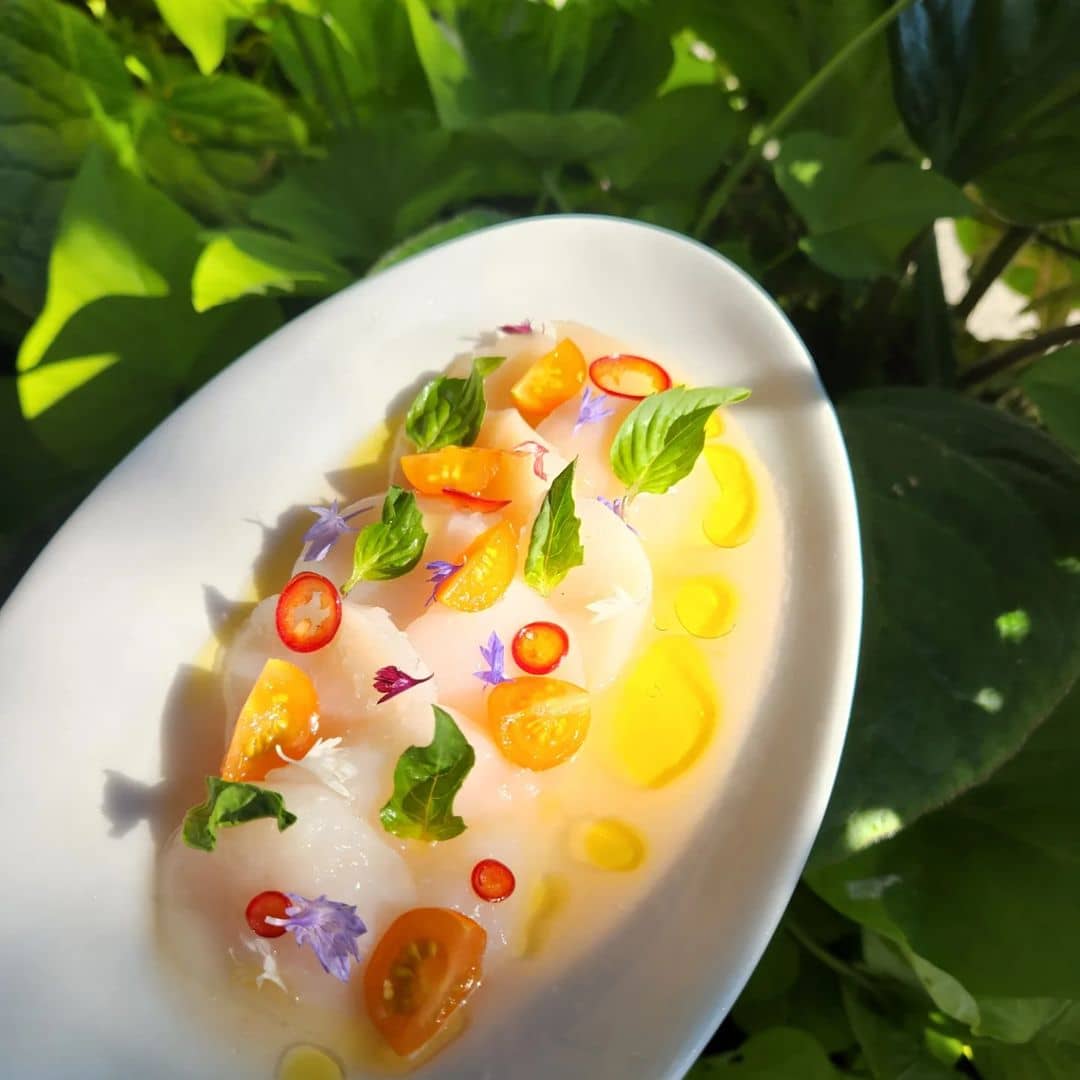 A large part of what makes Oddfish such a great spot for seafood is the restaurant's concept: an ever-changing menu that offers what farmers and the sea provides. Isn't that cool?
They mix it up, write down what's available on a cute chalkboard, and let you decide. One thing you can be sure of, is the seafood will be super fresh.
If you're confused about what to get, try their daily selection of Oysters on ice with delicious mignonette and lemon. One bite and you'll find yourself falling in love. Who knew Oysters could taste THIS good?
Served with red wine butter, the Fife Sourdough Bread is a must-try for its unique sultry flavour. If you want something simple, their Daily Ceviche with sweet potato and avocado doesn't disappoint.
Last but not least, the Spaghetti Vongole with clams, wine and garlic is unbelievably good, you absolutely mustn't miss out on it!
What to order: Oysters, Fife Sourdough Bread, Daily Ceviche, Spaghetti Vongole
Address: 1889 W 1st Ave, Vancouver, BC V6J 5B8
Website | Instagram | Facebook
2. Blue Water Cafe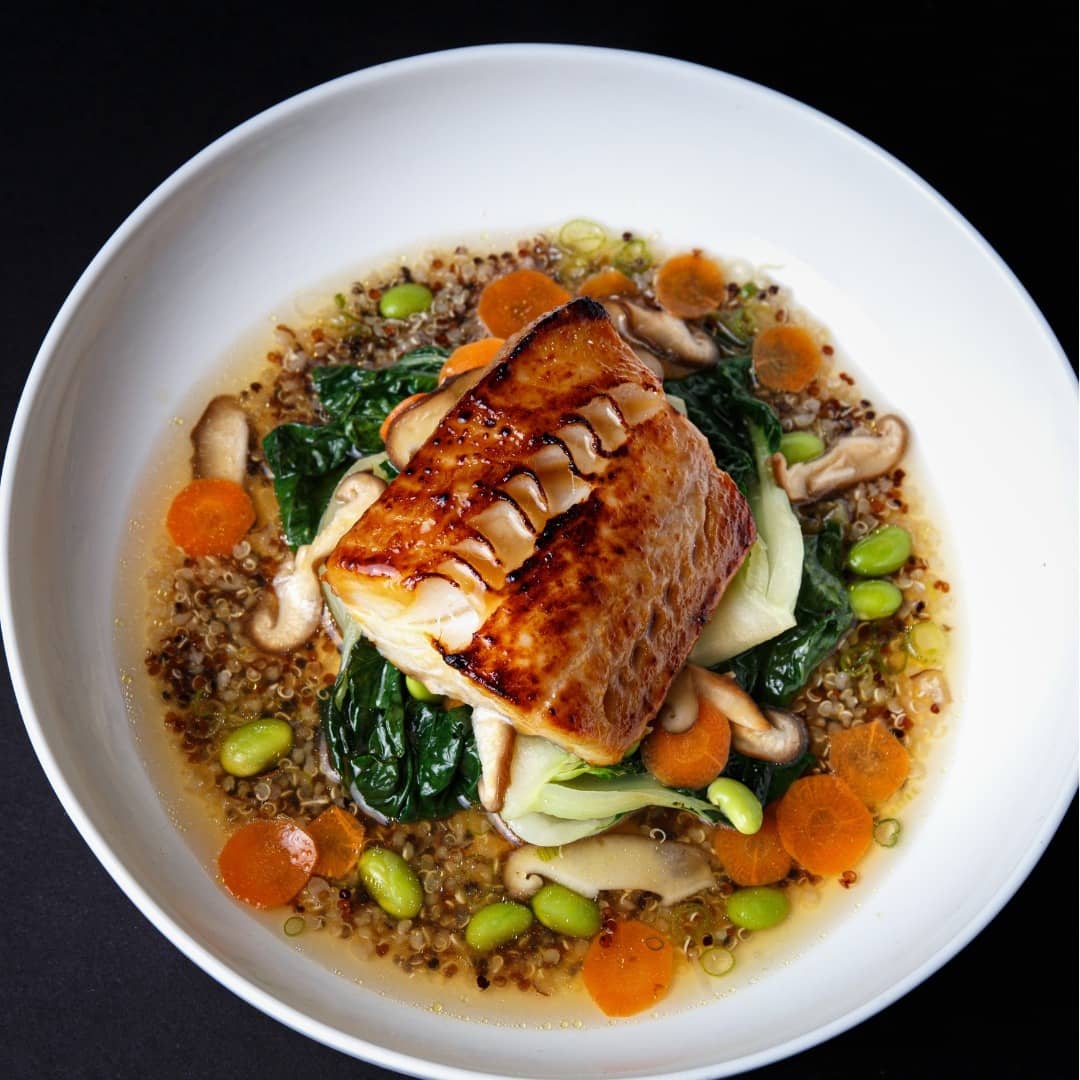 From live tanks, a raw bar, and seafood on ice, and known as one of the most prestigious seafood restaurants in the city, Blue Water Cafe is a seafood lover's dream come true, and the place to go for a fancy night out.
This premier seafood restaurant is internationally renowned, and brings you the best of the best seafood cuisine prepared with love, care and flair.
One of the best items on their menu is definitely the Ahi Tuna Tataki which is served from their raw bar. If you love sushi, you won't regret getting this.
Their Yellowfin Tuna and Sablefish are great options for those who want something fresh. The umami flavours this combo brings is outstanding.
Remember to pair off with wine from their impressive selection, or try getting something special from the Cocktail Bar.
What to order: Ahi Tuna Tataki, Yellowfin Tuna, Sablefish, Blue Water Cafe Tower
Address: 1095 Hamilton St, Vancouver, BC V6B 5T4
Website | Instagram | Facebook
3. Okeya Kyujiro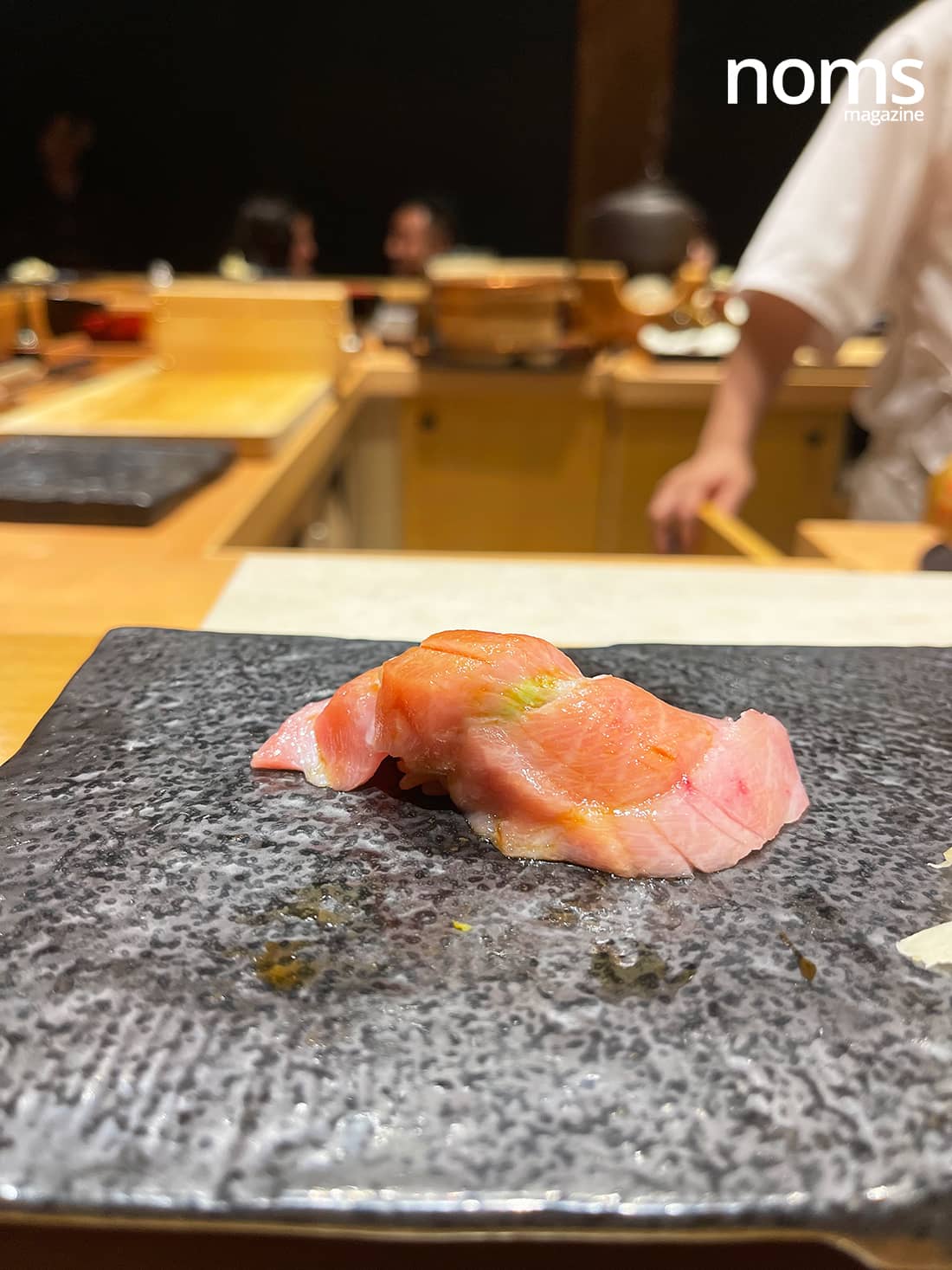 Located in Yaletown, Okeya Kyujiro is the ninth restaurant in Vancouver to receive a MICHELIN star for its excellent omakase experience! Once you're here, you'll be guided by a host wearing traditional clothing to enter a dark dining room, waiting for the show to start!
Drawing inspiration from the grandeur of Cirque du Soleil and the traditional beauty of kabuki performances, he sought to open a restaurant that was not just about food, but a celebration of art and beauty.
And when you hear the music, see the curtains rise, witness Chef Masuda brandish a humongous knife to cut tamago (egg), and the tea ceremony at the end…it all makes sense in what the team is trying to create.
Over the course of two hours, guests at Okeya Kyujiro partake in an impressive 25-course journey, each dish carefully constructed to narrate a unique culinary tale of different prefectures in Japan.
The parade of delicacies showcases a range of sushi and sashimi, including chutoro and otoro tuna.
The meals are an exhibition of craftsmanship, with chefs displaying whole fish in front you, like the eccentrically thin orange trumpet fish, slithering eel, and the Hokkaido hairy crab, that will be part of dinner.
Address: 1038 Mainland Street, Vancouver
4. Joe Fortes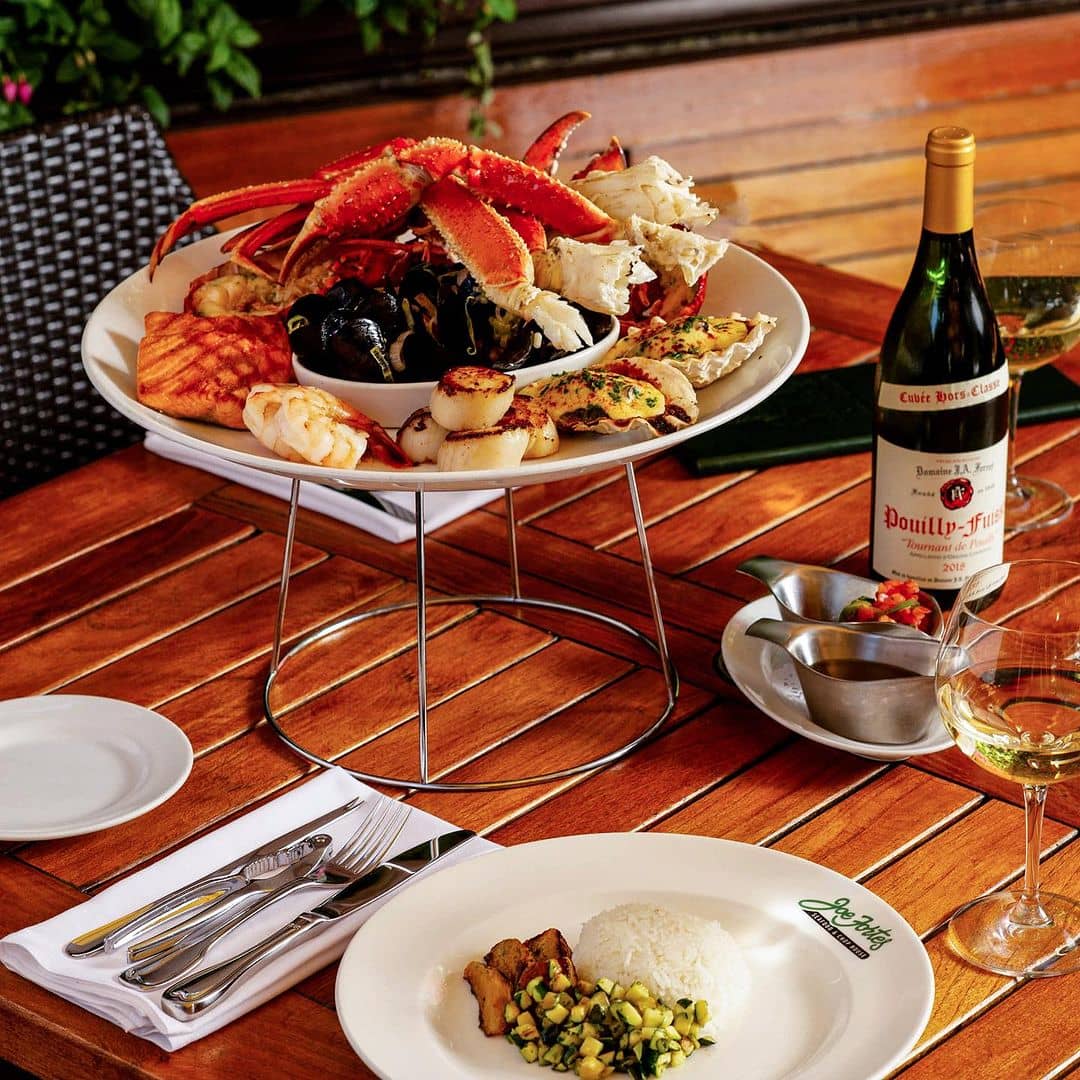 This Robson Street spot makes it to almost every foodie's list of must-go places, and they're high up on our Ultimate Bucket List as well. Why?
Because, Joe Fortes is a landmark restaurant, and an institution in itself.
Steeped in history, this restaurant serves up some of the freshest catch on the coast, and with the kind of flavour that will keep you going back for more.
If you're not sure what to get, the best way to start off your meal is to get a bowl of Joe's Classic Caesar, and Fresh icy-cold Oysters served in a half shell.
Alternatively, their Seafood Linguine comes with the freshest seared jumbo prawns and seared scallops with a white wine cream sauce.
Wanna stick to the classics? Go for gold with their famous Fish & Chips and thank me later!
What to order: Joe's Classic Caesar, Fresh Oysters, Seafood Linguine, Fish & Chips
Address: 777 Thurlow Street, Vancouver, BC
Website | Instagram | Facebook
5. Tom Sushi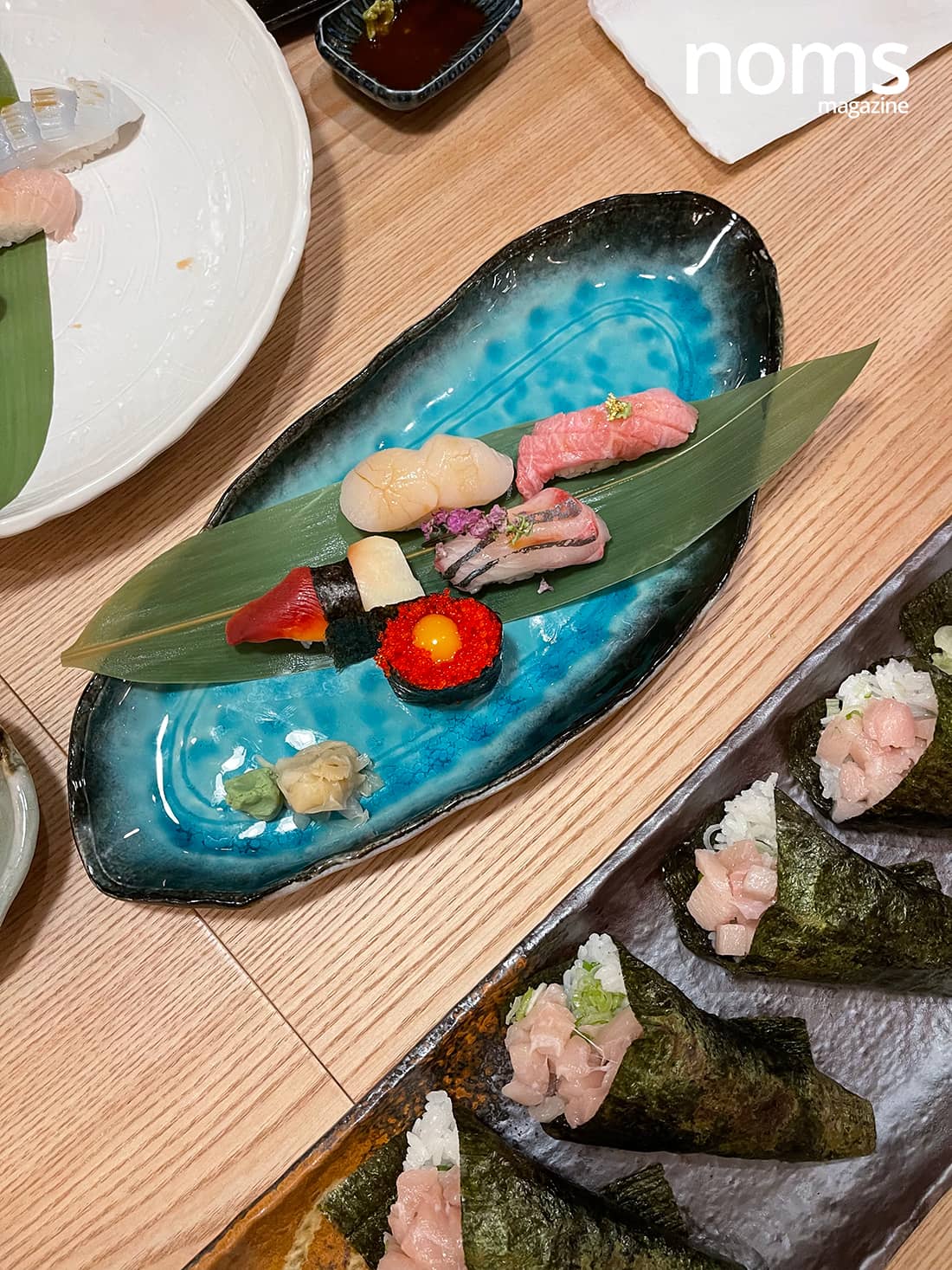 Vancouver has some incredible sushi spots, and one favourite that is also on our Best Sushi Restaurants in Vancouver list is Tom Sushi.
Having won the hearts of Vancouverites within a short period, this place is where traditional Japanese flavours meet local, west coast elements, leading to a unique dining experience.
Tom Sushi has quickly carved a name for itself as the sushi bar that carefully considers texture, nuance, and flair in fresh ingredients. And best of all – they offer it all without really breaking the bank.
If you like nigiri, my top picks are: Tobiko w/ Quail Egg, Shima-aji, Hotate, and Toro.
And if you're one of the lucky people to get your hands on their daily limited donburis— don't miss the chance and go for the Bluefin or Salmon Donburi.
What to order: Tobiko w/ Quail Egg Nigiri, Shima-aji Nigiri, Hotate Nigiri, Toro Nigiri, Bluefin Donburi, Salmon Amaebi Zuke Donburi
Address: 1175 Davie St, Vancouver, BC V6E 1N2
Order Online: Website | Uber Eats
6. Ancora Waterfront Dining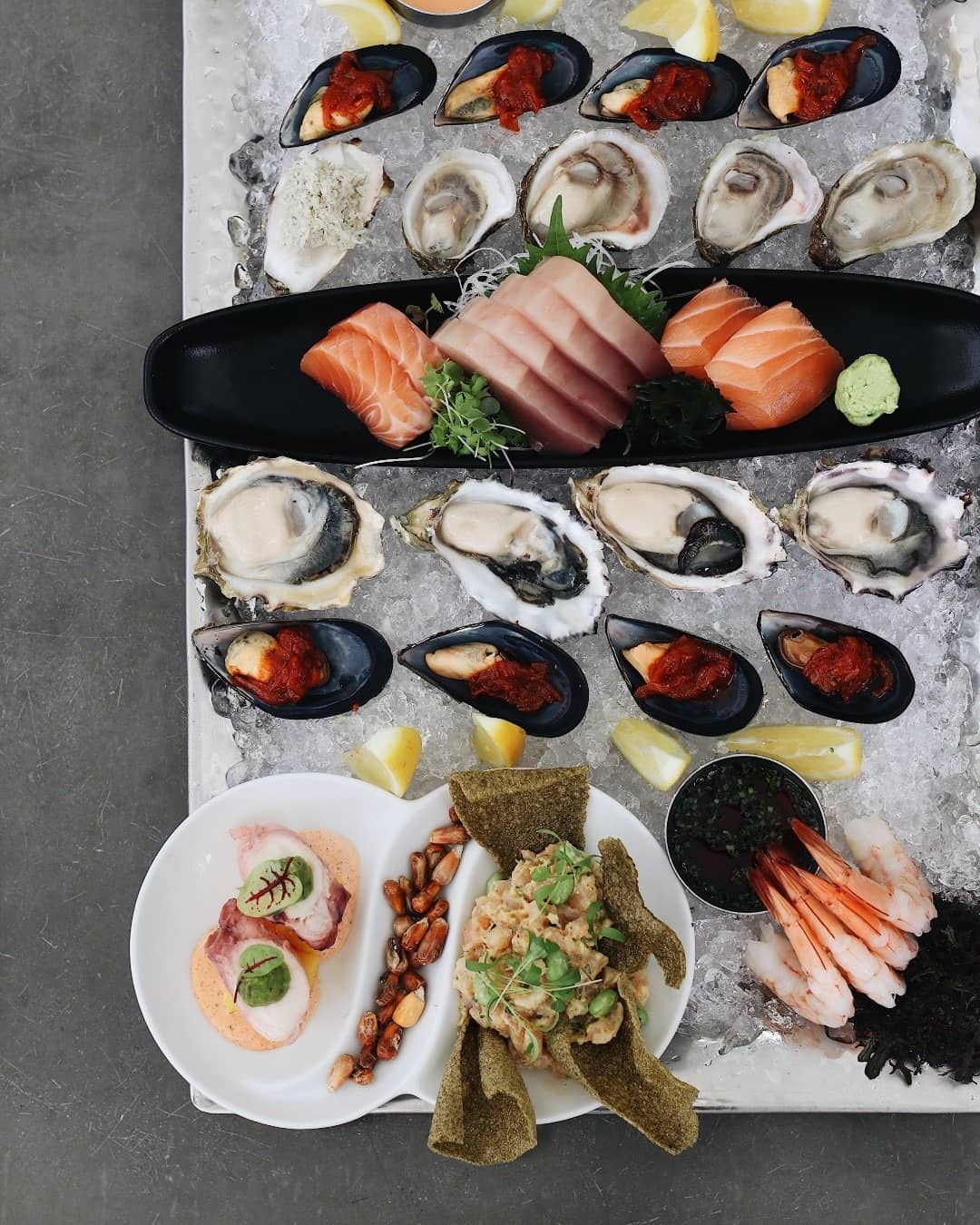 Ancora Waterfront Dining is a gem in Vancouver that everyone loves.
Nestled along the waterfront, this place blends stunning views of Granville Island with exceptional cuisine.
If you're a fan of sushi rolls, I highly recommend the Spicy Tuna Roll. The combination of fresh tuna, crisp cucumber, asparagus, rocoto aioli, and delicate chilli threads creates a spicy and savoury choice that makes the dish sing.
Going the seafood route is the best way to enjoy the waterfront views. With this in mind, consider getting their Octopus Tagliatelle which offers tender octopus and squid ink pasta, enhanced by sudado sauce and the burst of sweetness from cherry tomatoes.
At the same time, the Cauliflower Steak is an impeccable vegetarian option, boasting perfectly roasted cauliflower with a miso glaze that imparts a savoury depth of flavour.
What to order: Spicy Tuna Roll, Octopus Tagliatelle, Cauliflower Steak, Lobster and Shrimp Risotto, Sablefish
Address:
-Ambleside – ​1351 Bellevue Avenue, West Vancouver BC V7T 2P9
-False Creek – ​1600 Howe Street, Vancouver BC V6Z 2L9
Website | Instagram | Facebook
7. Sandbar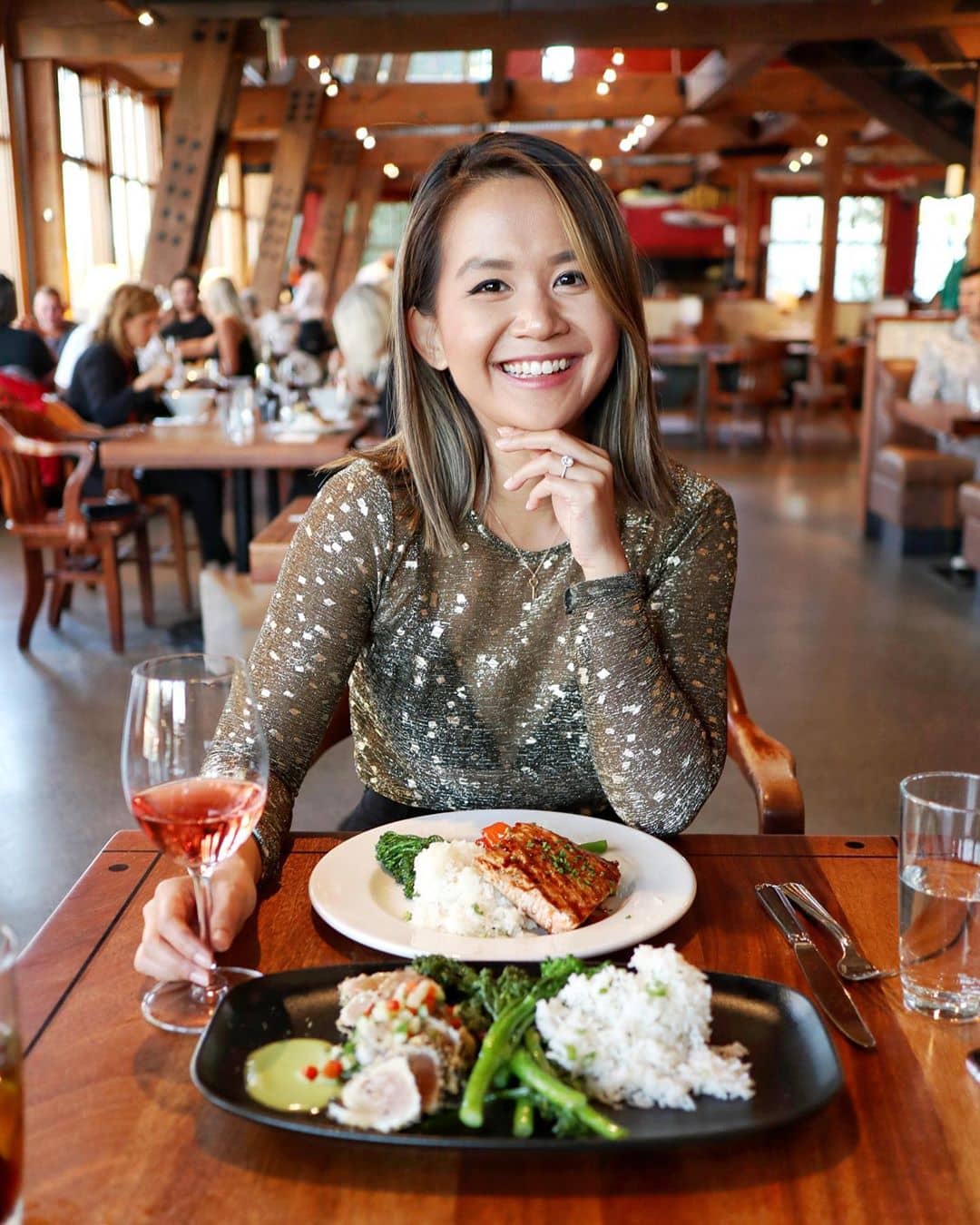 Dinner and dancing? Then, Sandbar is for you! So, put on your dancing shoes, grab your partner and go.
Enjoy your meal out on their covered and heated patio, with a beautiful view of Yaletown and False Creek, or opt for a cozier table on one of their three dining floors.
Get the most out of your Sandbar experience by getting the Ahi Tuna Poke Bowl. This dish strikes the perfect balance between healthy and appetizing, making it a must-try!
If you're here for the sushi, the Special Hoshi Roll is a true showstopper, special indeed. The light frying technique adds a crunch on the outside, contrasting with the melt-in-your-mouth goodness within.
What to order: Ahi Tuna Poke Bowl, Special Hoshi Roll, Wok Tossed Local Mussels, Seafood Hot Pot
Address: 1535 Johnston St. Creekhouse #102, Granville Island, Vancouver, BC
Website | Instagram | Facebook
8. Pink Peppercorn Seafood House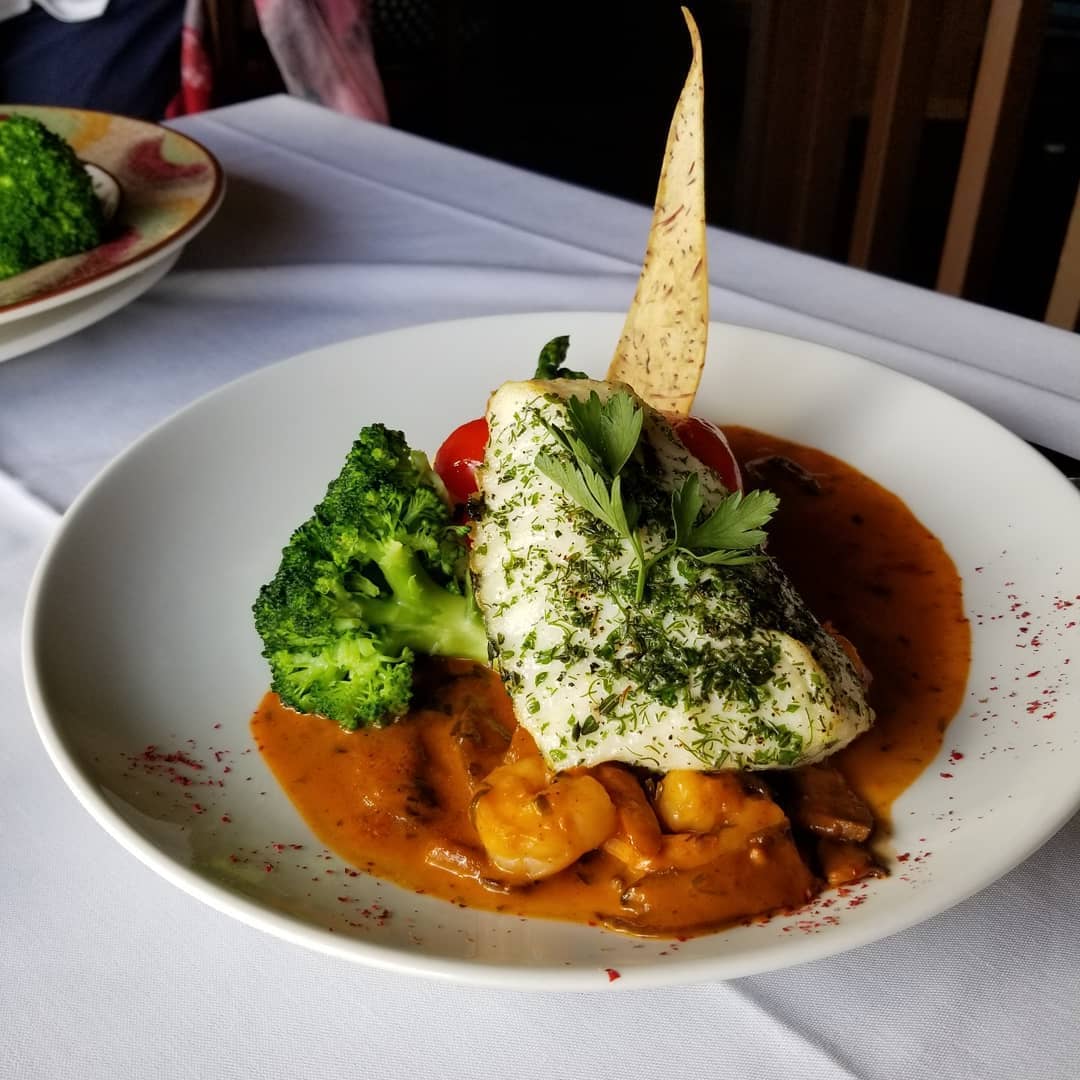 If you're looking for a no-fuss spot to enjoy a relaxing and delicious meal, look no further than Pink Peppercorn Seafood House.
This warm and cozy eatery offers diners top-notch service, great ambiance, and wonderfully prepared West Coast style seafood.
This is where you don't hesitate, and just order yourself a feast! The Calamari is excellent, and the San Francisco Style Mussels are super yummy.
Hands down, the best item on their menu is their signature Salmon Wellington that leaves anyone who has sampled it, raving about its melt-in-your-mouth goodness.
What to order: calamari, San Francisco Style Mussels, Salmon Wellington
Address: 1485 Kingsway, Vancouver, BC V5N 2R6
9. Dave's Fish & Chips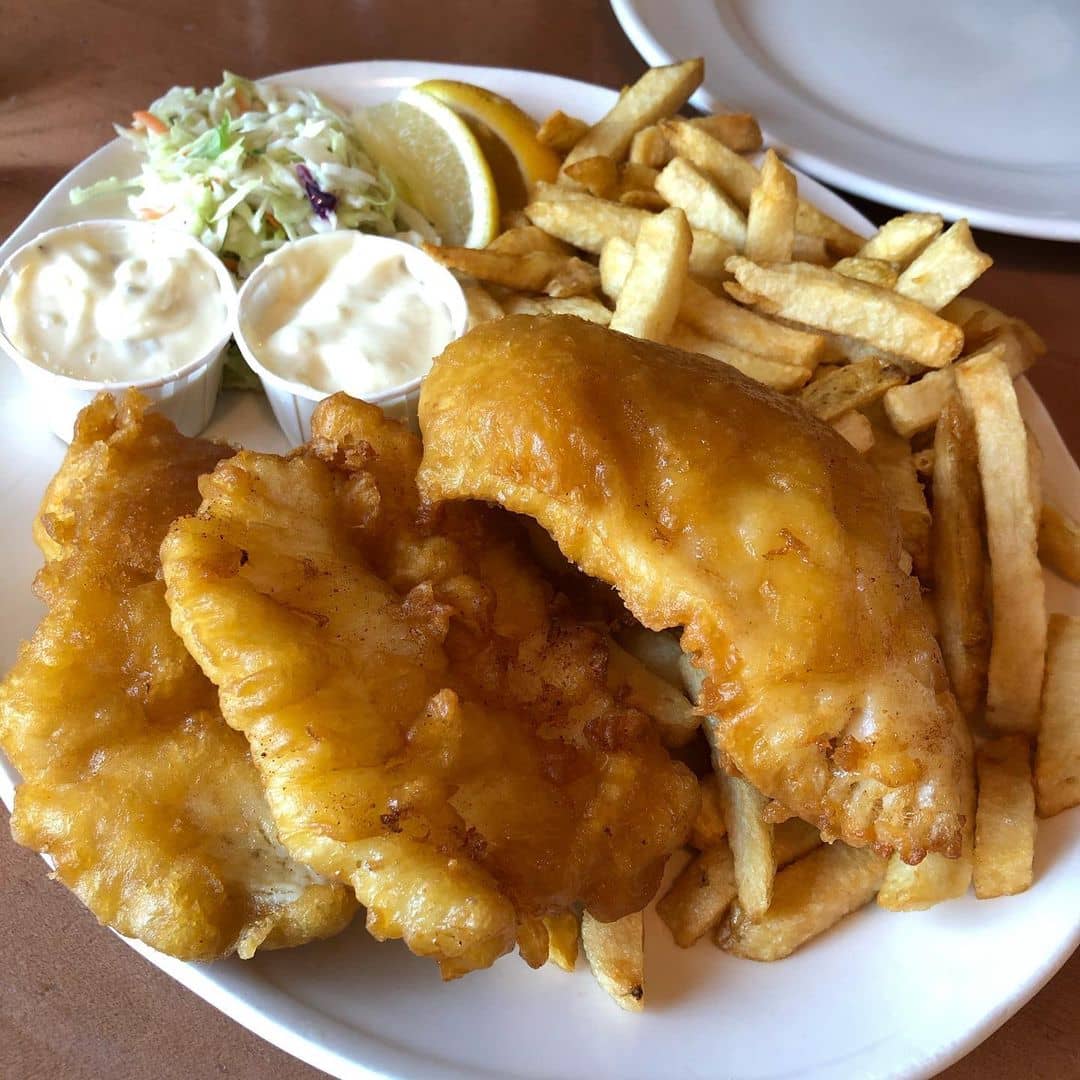 An old seafaring fishing village classic: The fish & chip.
You will find plenty of these eateries around town, and Dave's Fish & Chips is a stand-out gem among them in Steveston. Great people, great service, and great food!
Start off with some perfect popcorn shrimp for an appy, and the clam strips are super yummy too.
Need something hearty? Their Clam Chowder is amazing, and will warm you right up.
For the Fish & Chips, I highly recommend the two pieces in either Salmon, Halibut or Cod, or if you like variety their First Mate's Platter & Chips is a must-order.
What to order: Popcorn Shrimp, Clam Strips, Clam Chowder, Salmon, Halibut or Cod Fish & Chips
Address: 3460 Moncton St, Richmond, BC V7E 3A2
Website | Instagram | Facebook
10. Fanny Bay Oyster Bar & Shellfish Market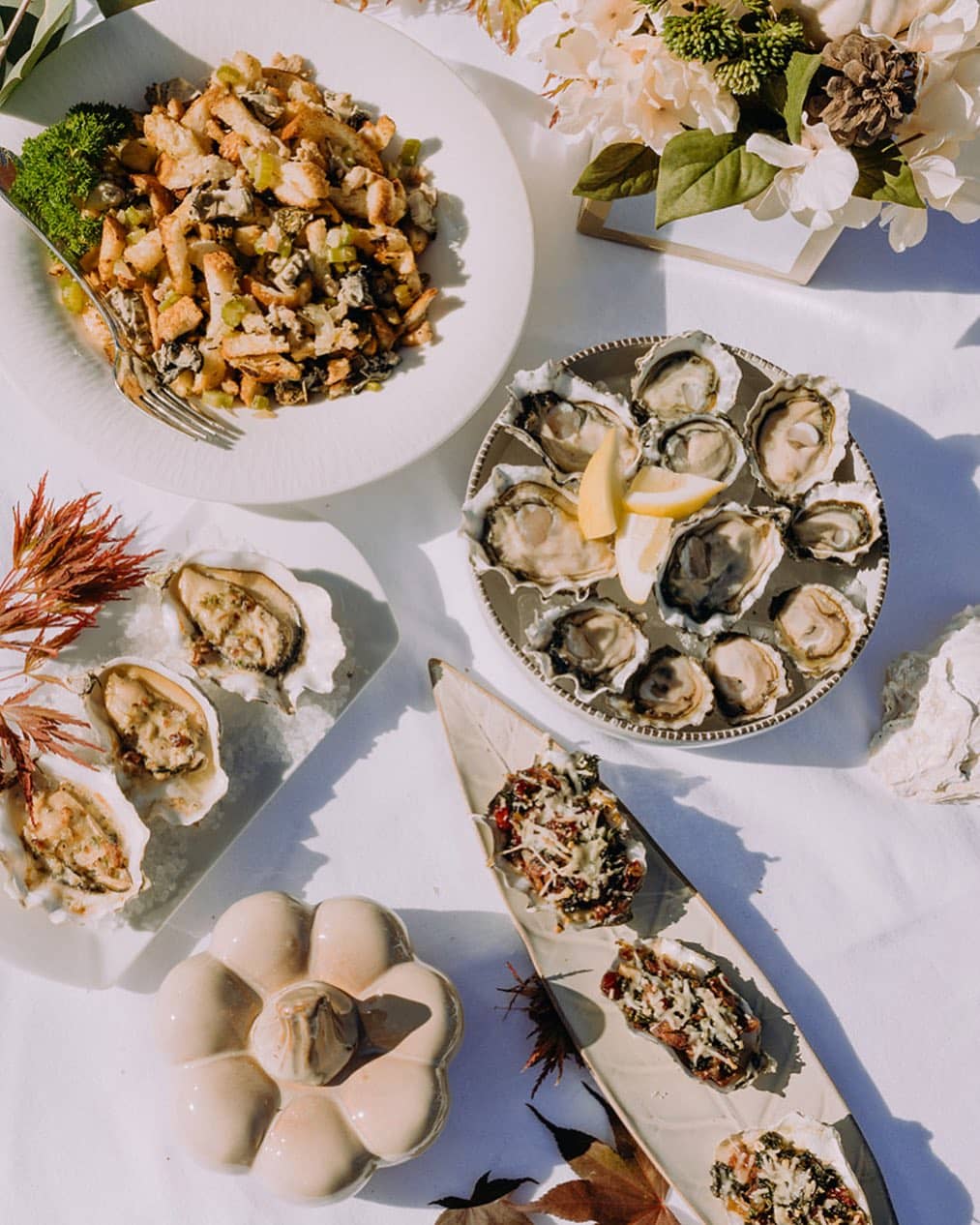 If you're looking for a place that does it all, and has it all, Fanny Bay Oyster Bar & Shellfish Market is the number one place to be!
Whether you want to enjoy a fun brunch, an on-the-go lunch, an evening out with your buddies, or even a romantic dinner with that special someone, Fanny Bay has got you covered.
Sample their Clam Chowder or the Umami Bomb fresh from the raw bar. The Mussels & Clams are pretty amazing too.
I personally recommend the Paella for 2 which is a delicious ensemble of locally sourced BC pink scallops, prawns, octopus, mussels, and clams.
Pro Tip: Grab yourself some fresh shellfish from their market, and check out their website for special seafood recipes you can try at home!
What to order: Clam Chowder, Umami Bomb, Mussels & Clams, Paella for 2
Address: 762 Cambie St, Vancouver, BC V6B 2P2
Website | Instagram | Facebook
When in Vancouver, the options of deliciously fresh seafood are plenty. These are just some of the very best in the city that you won't be disappointed in trying.
Looking for more food spots? Well, take a look at our picks of the best restaurants in Vancouver!
How We Create Our "Best" Lists
All Noms Magazine's "best" lists are created using multiple factors and signals to help readers find the best restaurants, things to do, and places to stay at. Some of these factors and signs include personal experiences, correspondence with locals, and compiling experiences from review sites.
Each list is also created to be balanced (in terms of price, cuisine type, ambiance, and more) as possible. This means that the lists are not specifically created in ranking order. You should be comfortable picking from any of the spots on the list and generally have a good time. But of course, YMMV (your mileage may vary) and everyone may have different experiences/palates.