Truly one of the most beautiful places on this earth, Tofino completely encapsulates the essence of British Columbia. Wild and rugged, throughout all the seasons, there are endless possibilities to explore and enjoy Tofino.
If you are headed to Tofino for a trip of west coast delights, mainly sea, trees and sky, be sure to make time for some other delights, too: the food, of course!
Here are the top 10 places to dine and drink when in Tofino!
1.Wolf in the Fog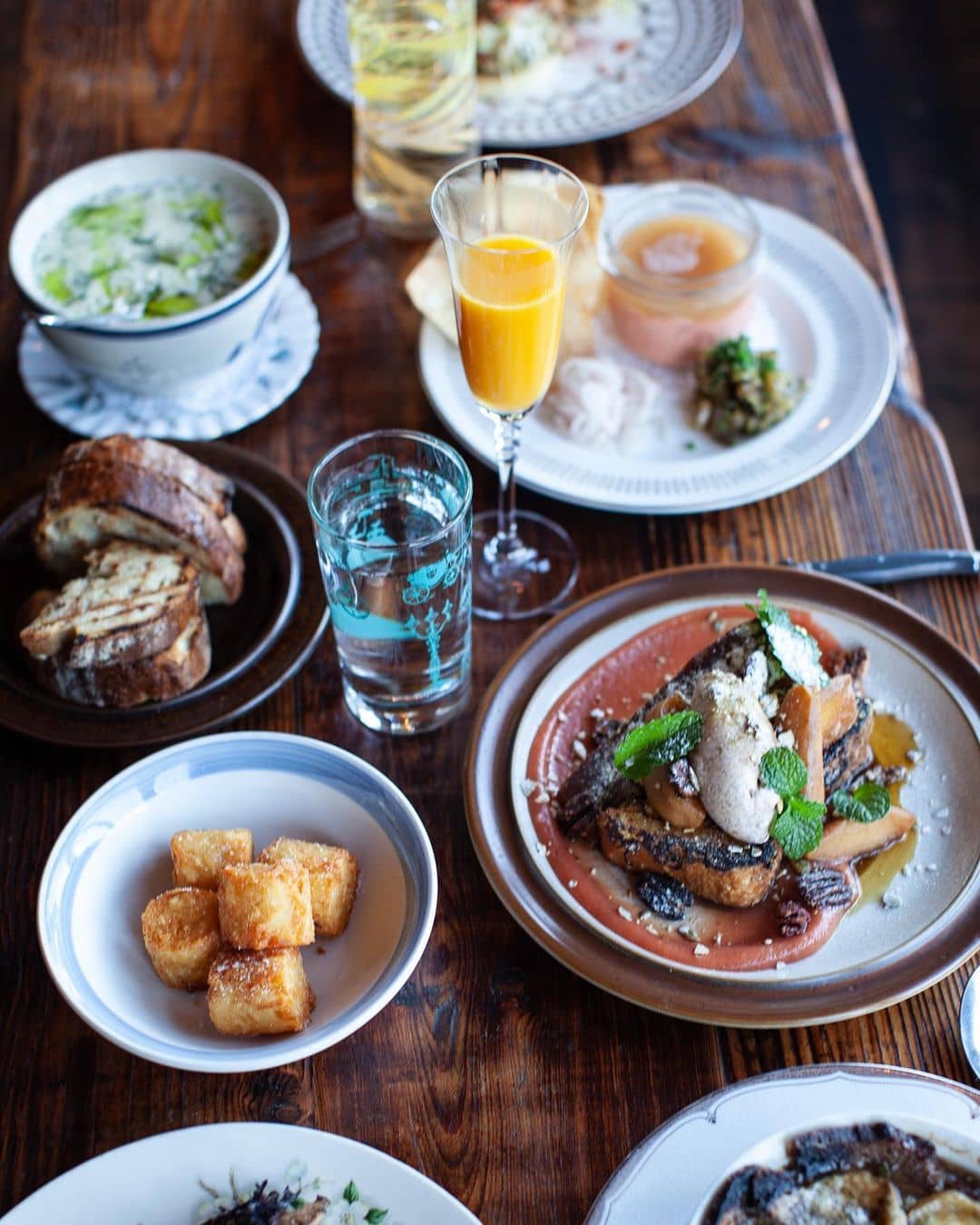 Routinely included in the Canada's 100 Best Restaurants awards, coming in at #48 on the list for 2020, Wolf in the Fog is a must for any food connoisseur. Open for brunch, lunch and dinner, Wolf in the Fog uses ingredients sourced from Tofino's back yard.
With an emphasis on local fishing and foraging, their menu sheds a spotlight on special Pacific Northwest ingredients. Both the potato crusted oysters and fried Humboldt squid are a need for any first timer; playful and delightful, these two dishes truly exemplify why Wolf in the Fog is a a well-loved Tofino classic.
What to order: potato crusted oysters, fried Humboldt squid
Address: 150 4 St, Tofino, BC V0R 2Z0
Website | Instagram | Facebook
2. Tacofino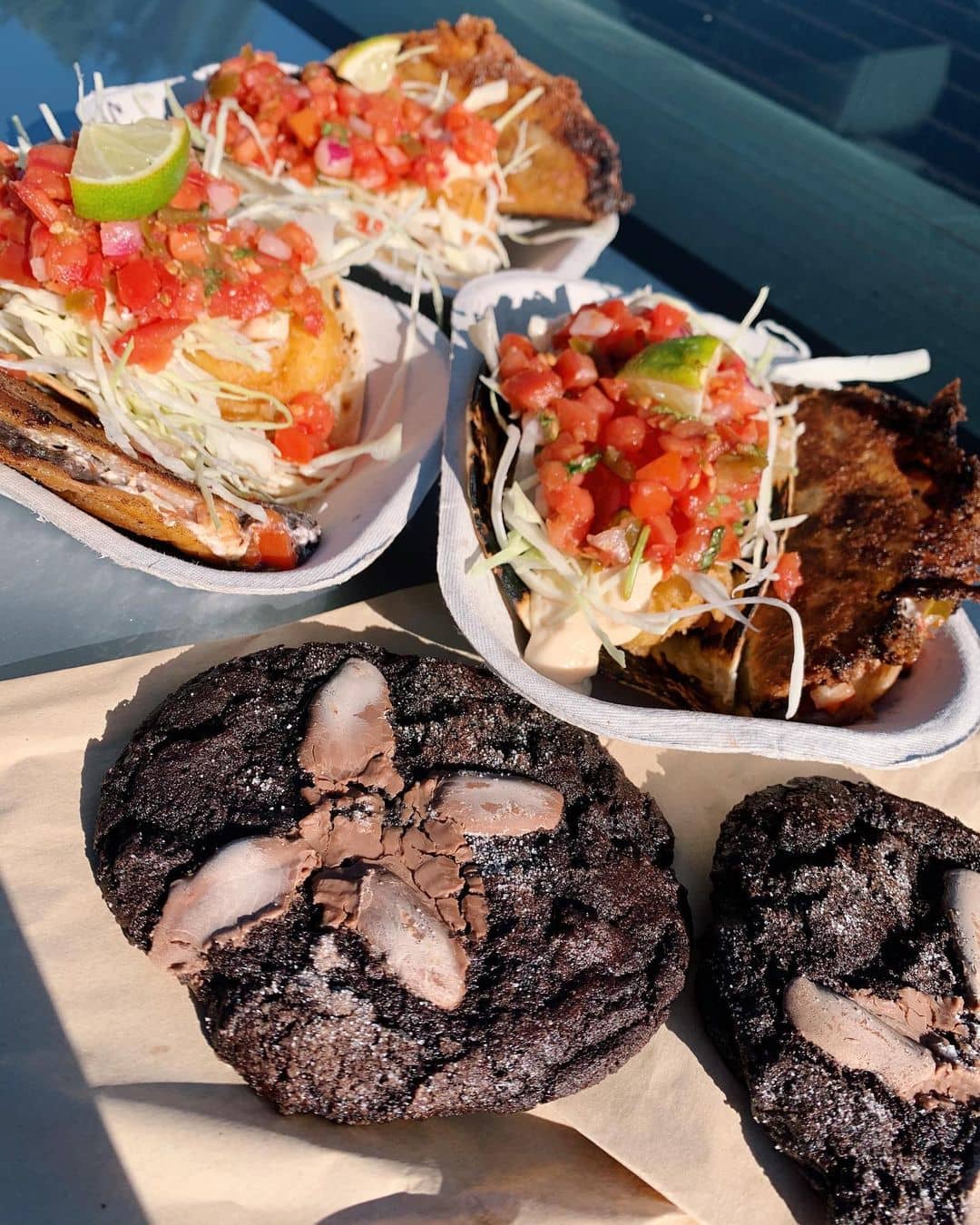 When talking about Tofino, of course Tacofino has to be on this list! While the restaurant has expanded to the mainland, with many different Tacofino outposts across Vancouver, all with a unique ambience, Tacofino began in Tofino, on a food truck, behind a surf shop.
Infusing Vancouver Island and Mexican flavours, the Tacofino truck keeps it simple with tacos and burritos, as well as some fresh slushies and smoothies. Their tempura-fried ling cod with chipotle mayo, cabbage, and salsa fresca, is served as either a taco or burrito, and will supply you with the perfect post-surf bite. Delish!
What to order: tacos, burritos, slushies, smoothies
Address:1184 Pacific Rim Hwy, Tofino, BC V0R 2Z0
Website | Instagram | Facebook
3. Picnic Charcuterie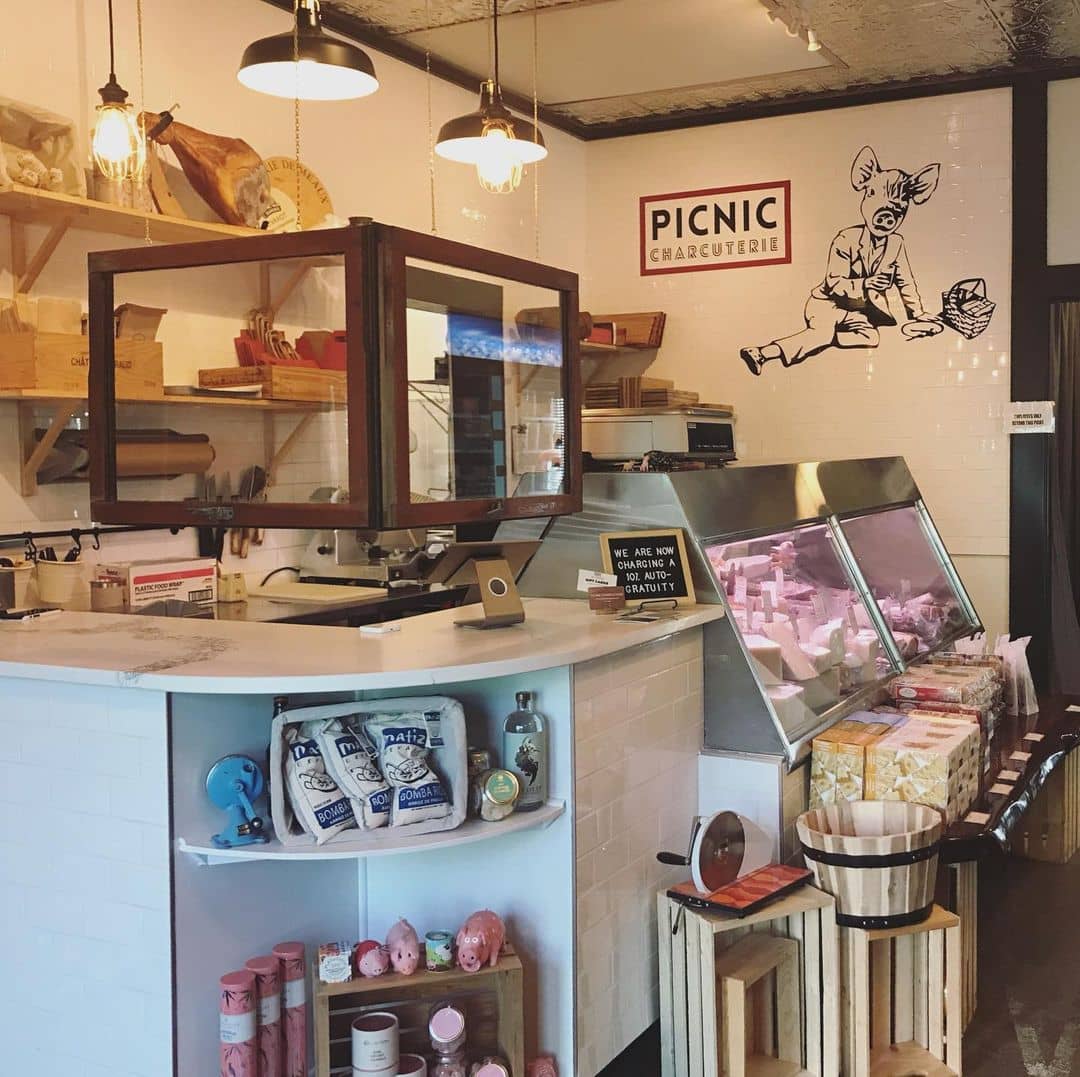 Seriously dedicated to the craft of cured meat, cheeses and preserves, Picnic Charcuterie creates gorgeous charcuterie boards, all using house-made individual ingredients. Featuring offerings that change with the seasons, there is always a new treat to try at Picnic. Their house-smoked sausages, and selection of house-cured meats are always up for grabs, but they switch it up with seasonal preserves and pickled delights.
Definitely try one of their house-cured salamis – it's their bread and butter! With many house made frozen gourmet offerings, there are even meals to take home and continue the Tofino vacay with.
What to order: house-cured salamis
Address: 700 Industrial Way, Tofino, BC V0R 2Z0
Website | Instagram | Facebook
4. The Crab Lady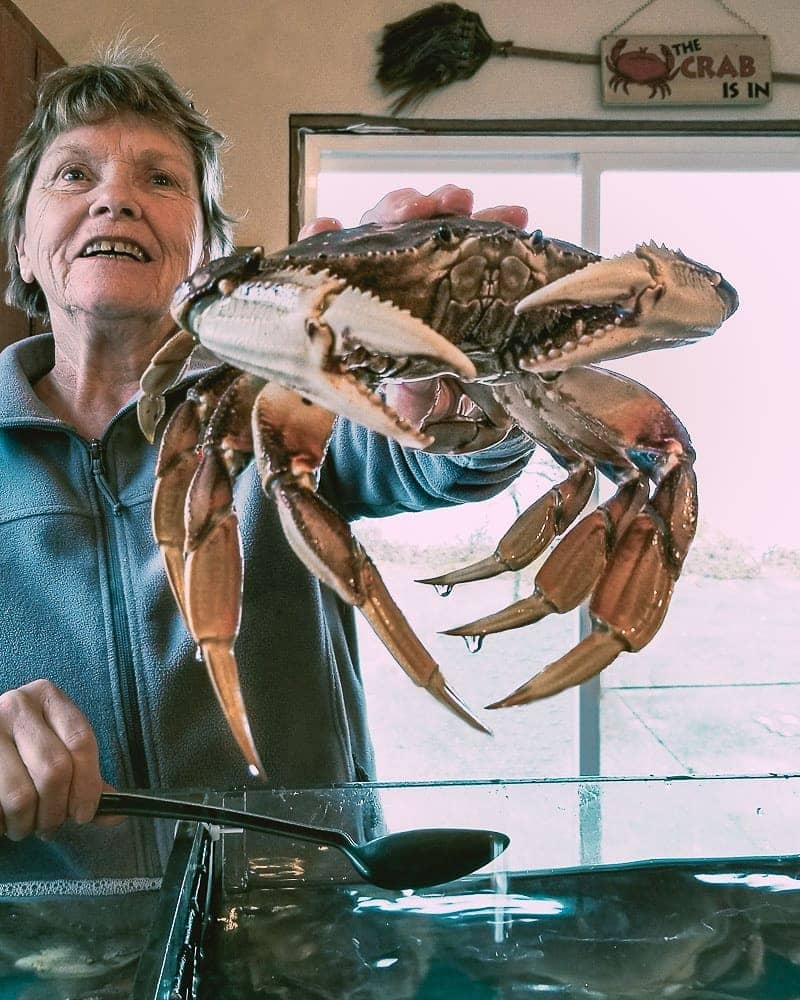 The Crab Lady has become a classic Tofino establishment. Located just off the highway, the Tofino Crab Lady offers the area's best Dungeness crabs. Having three commercial fishermen sons, the Crab Lady sells live crabs fresh off the boat (for a bargain price!), available for you to take home and cook up.
With an assortment of fresh shellfish all sold out of her home-turned-storefront, this is the authentic shellfish experience any visitor to Tofino needs. Make sure to grab a Dungeness crab, and serve it boiled with butter and lemon – it can't be beat!
What to order: Dungeness crab
Address: 900 Campbell St, Tofino, BC V0R, Canada
5. Basic Goodness Pizzeria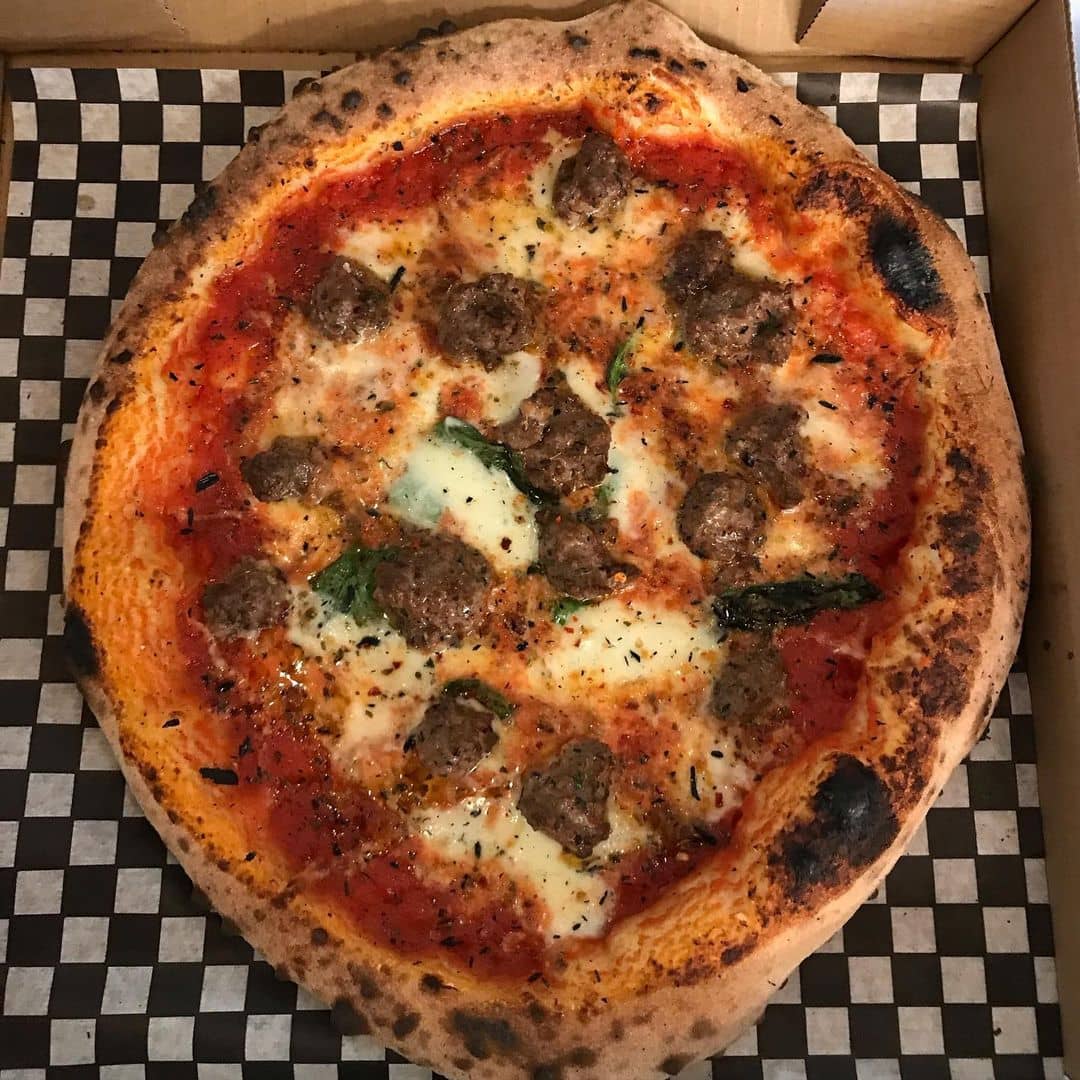 Serving up Naples-style pizza, Basic Goodness Pizzeria offers simple and delicious Italian food – full of basic goodness! With dough made every day, and pizzas being served until the dough runs out, Basic Goodness creates simple yet elegant fare.
The Polpette Pizza, topped with house-made wood-fired meatballs, is the star of the menu; with smoked provolone, fior di latte and oregano, this cheesy, peppery, smoky pizza is a delight. Their lovely selection of light and delicious Italian cocktails, in their cozy, yet bright and airy location, evokes the spirit of an Italian dinner in an open piazza, all in Tofino!
What to order: Polpette Pizza
Address: 551 Campbell St, Tofino, BC V0R 2Z0
Website | Instagram | Facebook
6. Tofino Brewing Co.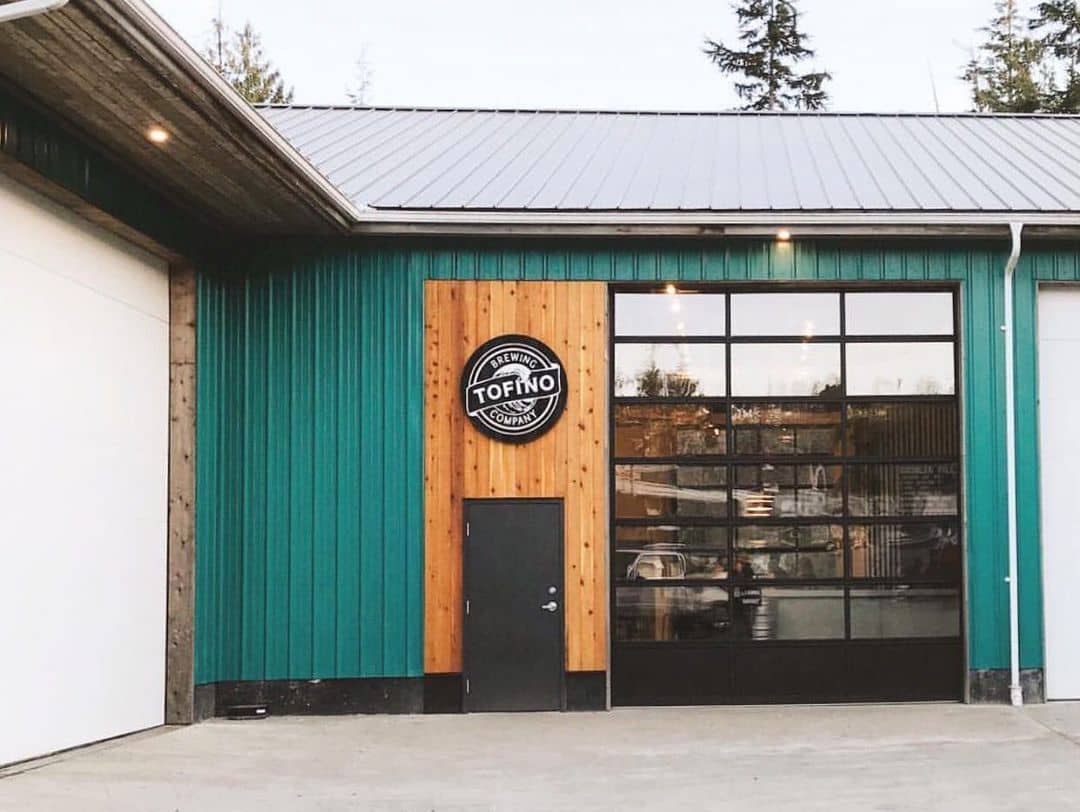 Looking for THE spot to sip a quenching ale in Tofino? Tofino Brewing Co. is THAT place! Brewing small batch beers, and using Pacific Northwest hops, Tofino Brewing Co. offers a real taste of Tofino. Their tasting room provides a selection of snacks in a cool industrial location, in addition to their uniquely Tofino beers.
Using locally sourced ingredients such as kelp and spruce tips, their beers are excitingly BC in flavour and origin. Try their classic Tofino lager for a light and crisp beer, or whatever they are seasonally brewing. An eezy-breezy way to end any Tofino day.
What to order: Tofino lager
Address: 691 Industrial Way, Tofino, BC V0R 2Z0
Website | Instagram | Facebook
7. Sobo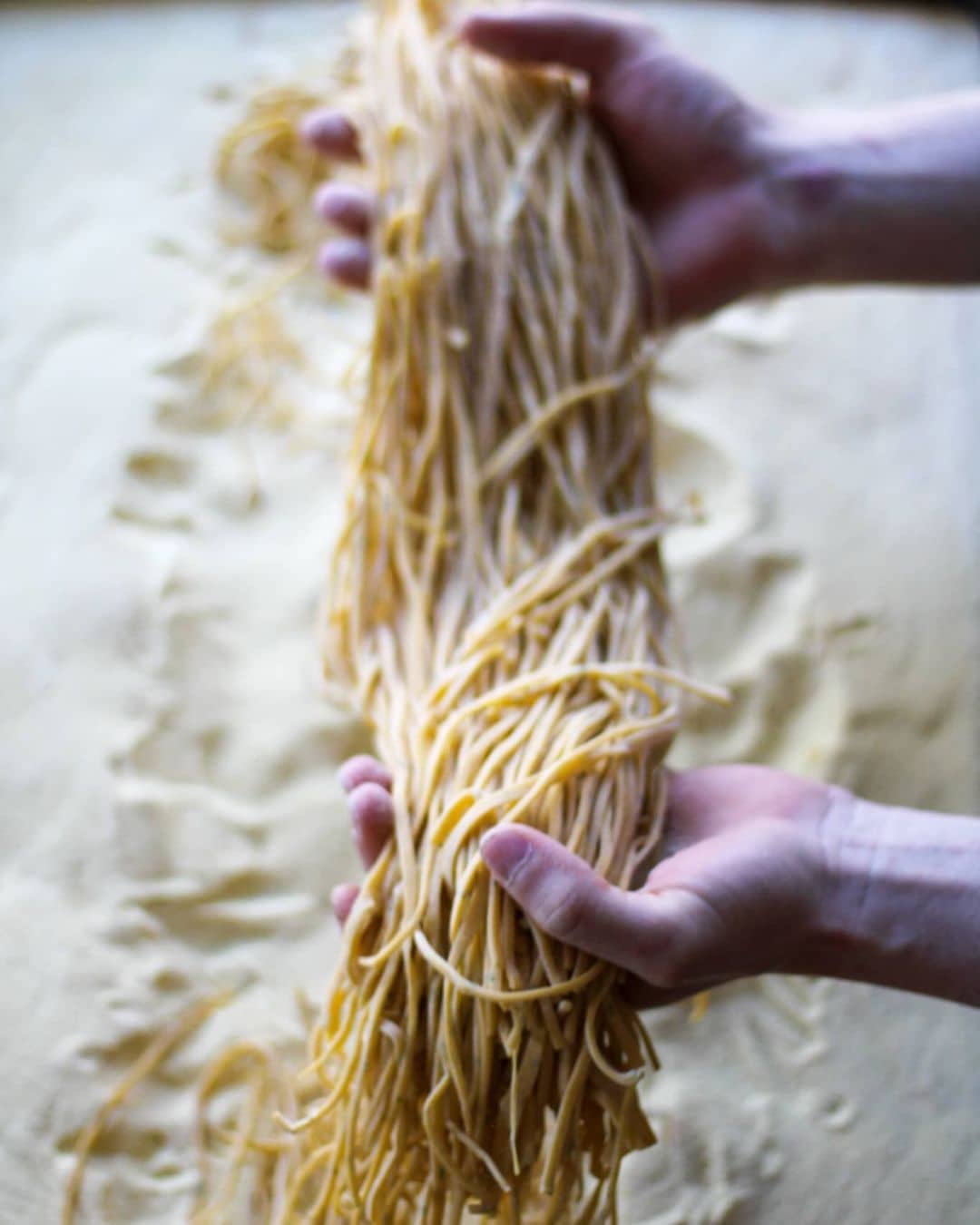 Focussing on ethical, organic, local and wild ingredients, showcasing the coast of British Columbia, Sobo is a family-run restaurant that started as a food truck in 2003. Their menu is full of international dishes, all re-created with a Tofino twist. Additionally, their drink menu uses Tofino Distillery alcohol in many of their cocktails, as well as a number of house-made ingredients, for a refreshing gulp of the West Coast.
Open for lunch and dinner, be sure to try their polenta fries, cod and shrimp cakes, and cold soba noodle salad – all famous within Tofino locals!
What to order: polenta fries, cod and shrimp cakes, cold soba noodle salad
Address: 311 Neill St, Tofino, BC V0R 2Z0
Website | Instagram | Facebook
8. Tofino Coffee Roasting Co.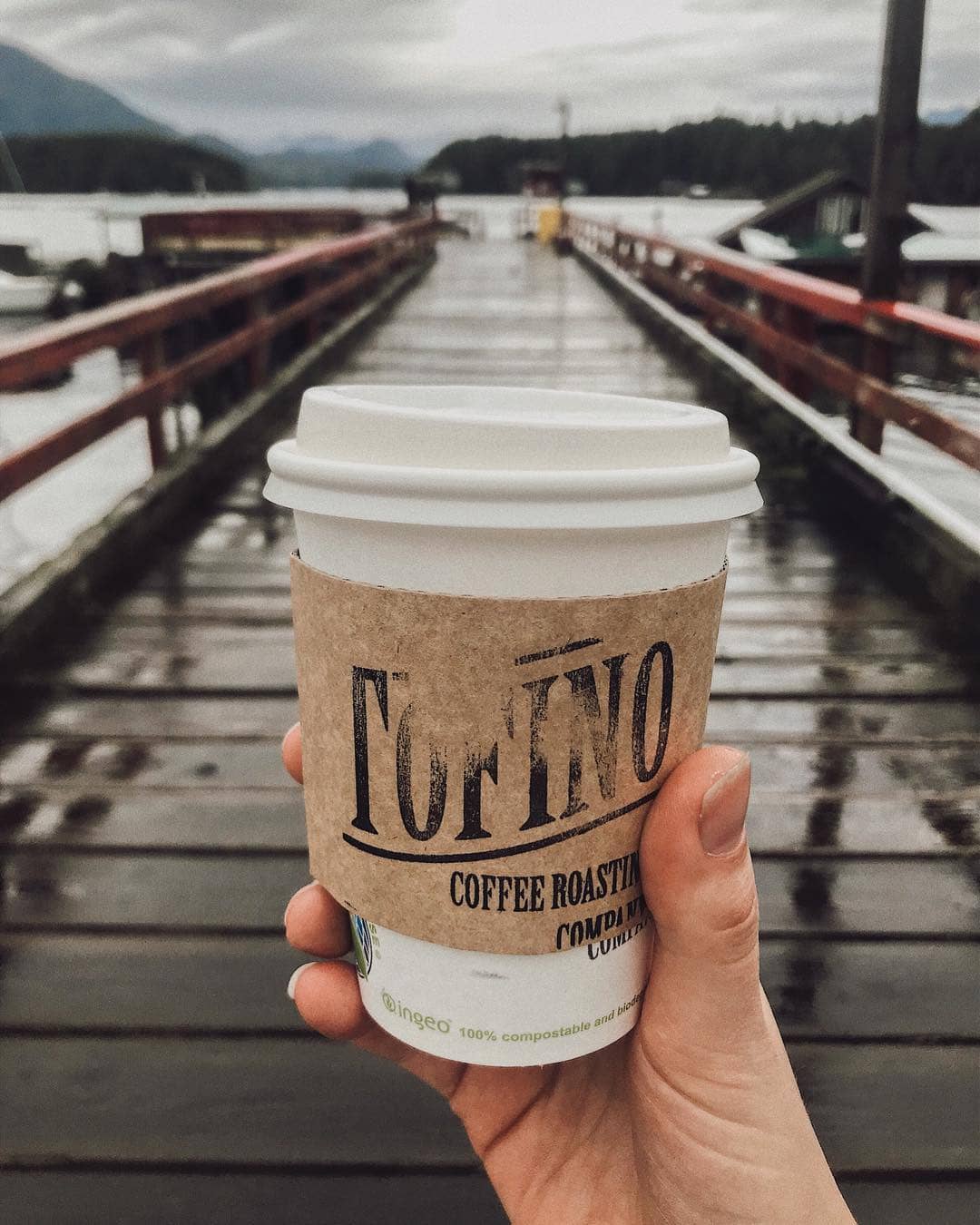 Roasting coffee beans on the daily, Tofino Coffee Roasting Co. boasts some of the best coffee in town. Serving only ethically or organically sourced beans from a number of handpicked coffee regions, Tofino Coffee Roasting Co. roasts in small batches for quality freshness and taste.
With an espresso based coffee bar as well as a selection of baked goods, Tofino Coffee Roasting Co. is the place to start your day in Tuffy!
Address: 605 Gibson St #112, Tofino, BC V0R 2Z0
Website | Instagram | Facebook
9. Shelter Restaurant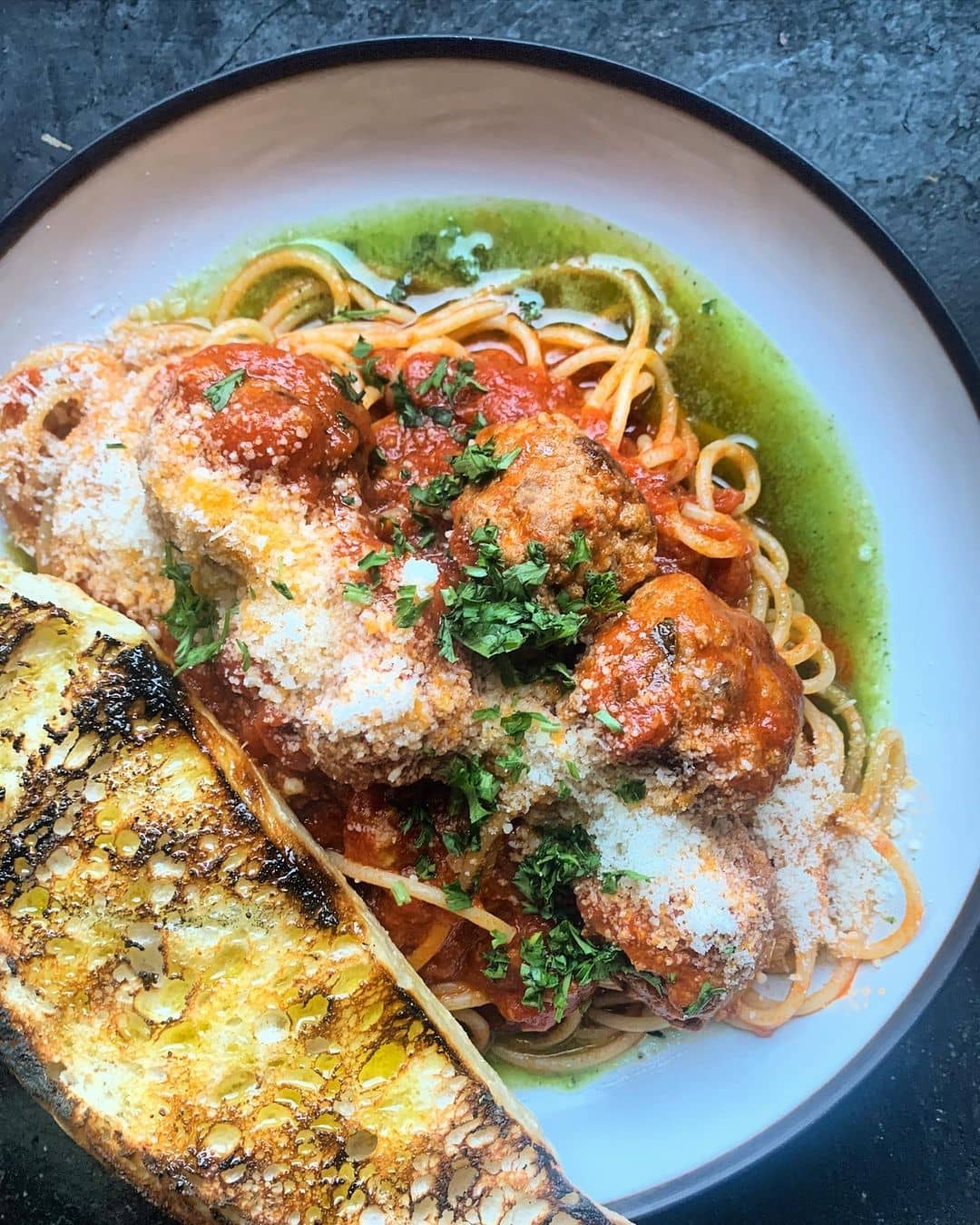 Ingredients from Tofino's local waters and farms are the star of the show on Shelter Restaurant's menu. Creating upscale comfort food that both features Tofino flavours, and represents the spirit of Tofino is the Shelter mantra.
Surf and turf are deliciously played out on the menu, with a big selection of cozy dishes. Their Meares island chowder exemplifies this beautifully (and tastily!). With a large outdoor patio, and indoor fireside dining rooms, Shelter Restaurant offers the ambience to 'seek shelter' all year long.
What to order: Meares island chowder
Address: 601 Campbell St, Tofino, BC V0R 2Z0
Website | Instagram | Facebook
10. Chocolate Tofino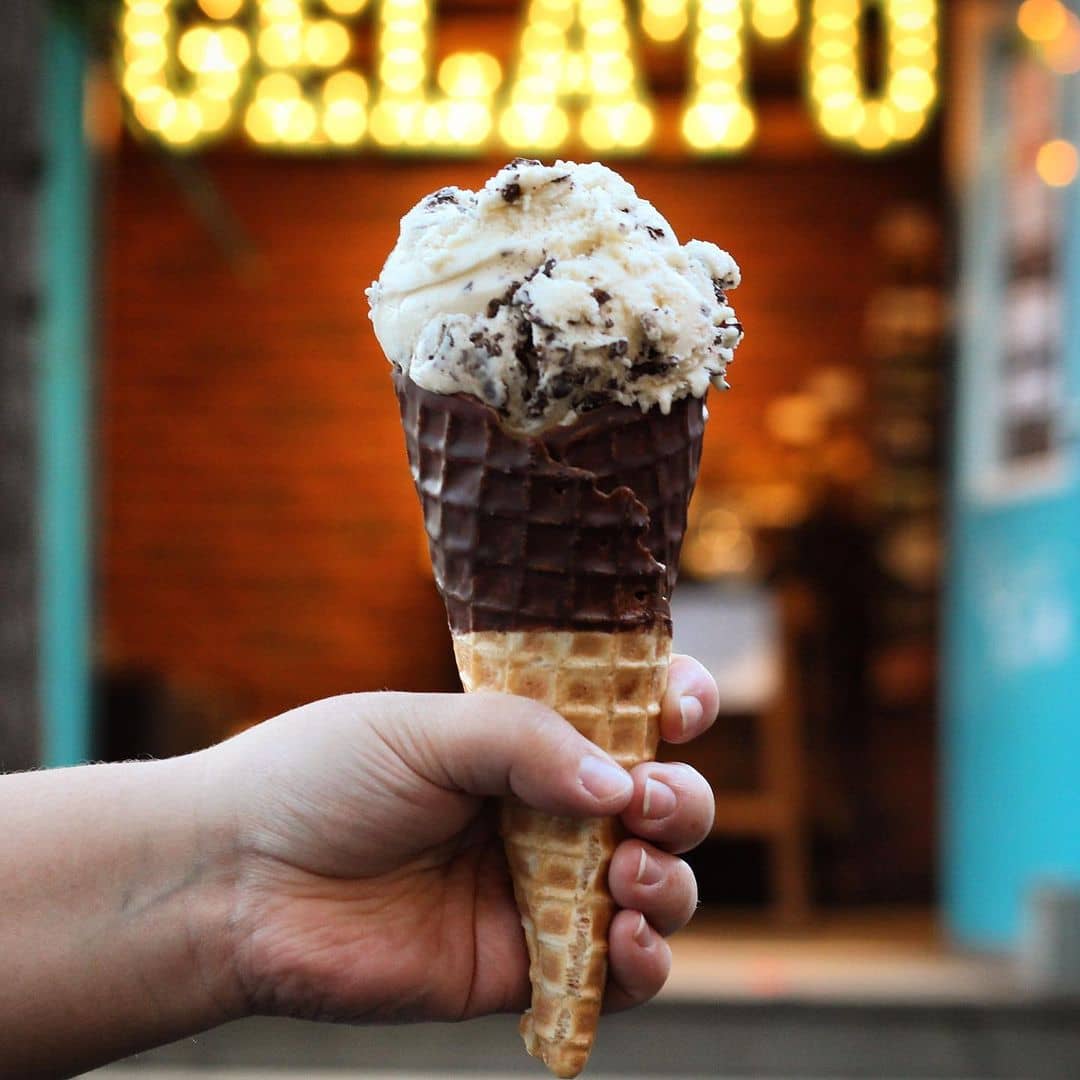 In a town known for its beaches, what sweet beach-day treat exists that is better than ice cream? Chocolate Tofino is known for fun array of gelato and sorbet flavours, all made fresh and in-house. However, perhaps the Chocolate Tofino team is more celebrated for their handmade chocolates creations, all using sustainable cocoa.
Both their chocolates and gelato display the seasonal and local flavours of Tofino for a sweet taste of the West coast. Their lavender honey gelato flavour is a must-try – using local lavender and honey, it is superbly smooth, creamy and floral.
What to order: lavender honey gelato
Address: 1180A Pacific Rim Hwy, Tofino, BC V0R 2Z0
Website | Instagram | Facebook
What better way to enjoy the landscape of Tofino than over a plate of tasty West Coast food? Tofino is a place of big Vancouver Island flavour, both in the food and in the scenery, and this list is the way to taste it all.
Wanna keep exploring the British Columbia coastline? Our guide of Vancouver to the Sunshine Coast has it all!
The following two tabs change content below.
Hannah Murray is a recent graduate of McGill University's Liberal Arts program, and a current culinary student at Vancouver Community College. An aspiring food writer and life-long food lover, she is obsessed with all things delicious.
Latest posts by Hannah Murray (see all)