Looking for the best omakase in Los Angeles? Well, you're in the right place!
Sushi is definitely a mainstay in Los Angeles, and that's why there are more and more people in the country thrilled for excellent sushi destinations. Though LA is swimming with options, including extravagant omakase experiences, we know just the right places for an unforgettable dining experience!
Jump right in to explore our best Omakase restaurants in Los Angeles! No matter what you are looking for, we have got you covered with these essential spots across the city.
1. Hayato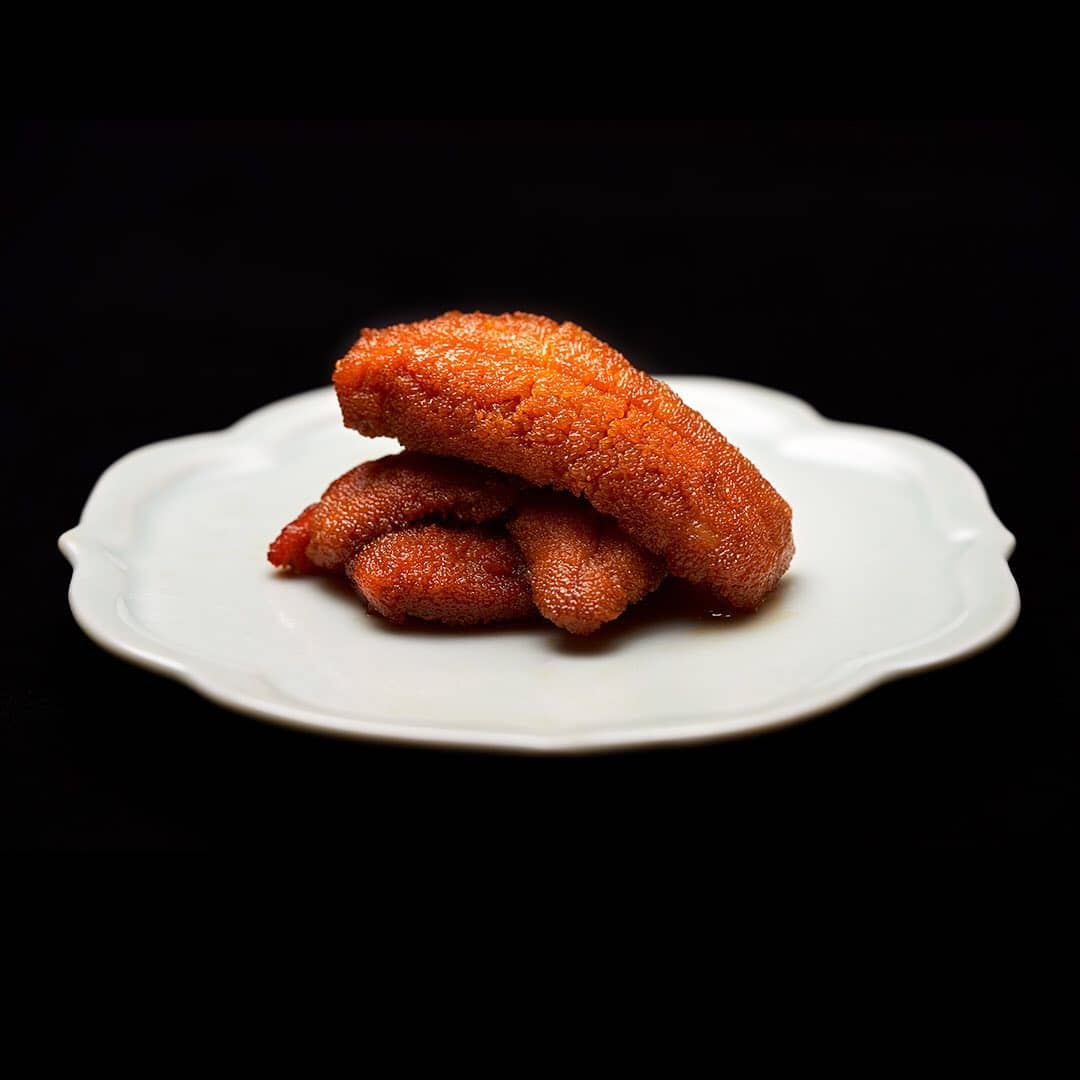 Serving exquisite kaiseki-style fine dining in a small counter setting, 2 MICHELIN Star & rated #1 of 101 Best Restaurants in Los Angeles by the Los Angeles Times in 2022 Hayato is the kind of destination where a handful of lucky diners are privy to an exemplary culinary spectacle!
Once entered, you'll be mesmerized by the intimate ambiance, along with handcrafted ceramic decorative accents. An omakase that must not be missed in Los Angeles!
With only seven guests serviced per night, Hayato is a special gem only a few get to experience. The omakase usually contains 14 courses that put traditional Japanese techniques in the spotlight. Each dish is attractively arranged, done right in front of your eyes, and presented with detailed explanations by the head chef.
You'll be serving small bites like saki zuke, like chilled, charred eggplant for starter, then move to the main dish with a focus between vegetables, fish, fruit, and meat throughout! Just to be sure, they are not able to provide vegetarian, shellfish-free, gluten-free, or other menu modifications. So consider it if needed!
What to order: Omakase Course
Address: 1320 E 7th St #126, Los Angeles, CA 90021
Website | Instagram | Facebook
2. n/naka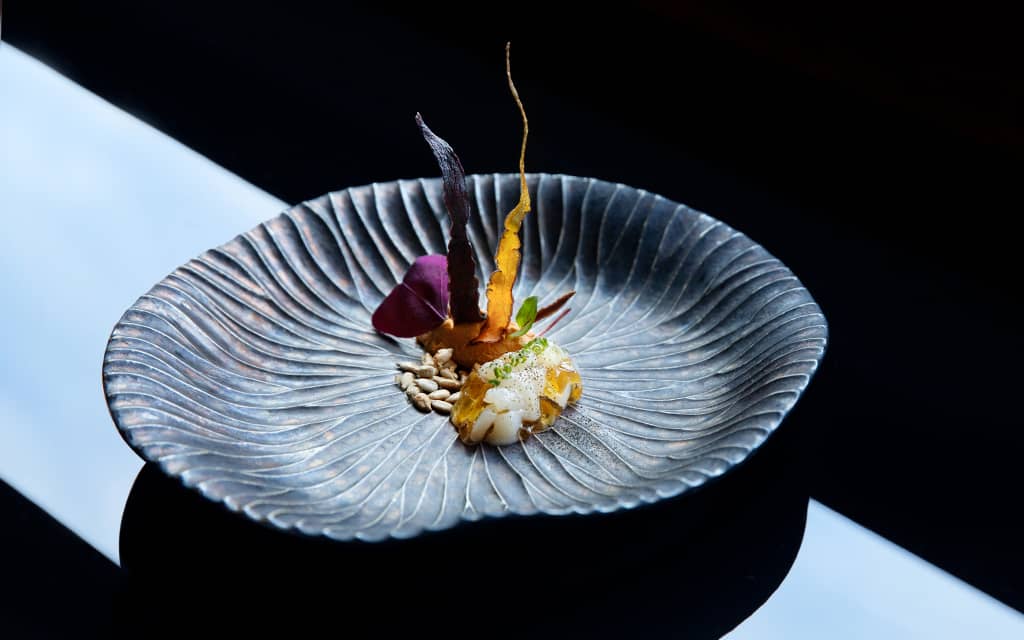 If you're a fan of Netflix, you must have known n/naka, which is featured in a documentary series about some of the top-notch restaurants around the world. This 2 MICHELIN Star spot is located in Palm Springs, with a space wrapped in neutral, cozy tones that can make you feel comfortable right away. Wait for the food, it is way more impressive!
Chef Niki Nakayama presents her interpretation of a modern Kaiseki meal, offering Omakase courses that show a uniquely Californian influence. Must-try here is absolutely the 13-course tasting menu, which usually starts with a sip of house-infused sake and small bites. Then comes the delicate aromatic broths, sashimi courses, and heartier fare, which flavors remain remarkable!
There is also a Vegetarian Tasting reinterprets a modest 13-course menu with purely vegetarian elements. To accomplish your journey, trying their Sake & Wine pairing is a must! The desserts taste no less stunning, you'll love them immediately!
What to order: Modern Kaiseki, Vegetarian Tasting, Sake & Wine Pairing
Address: 3455 Overland Ave, Los Angeles, CA 90034
Website | Instagram | Facebook
3. Sushi Ginza Onodera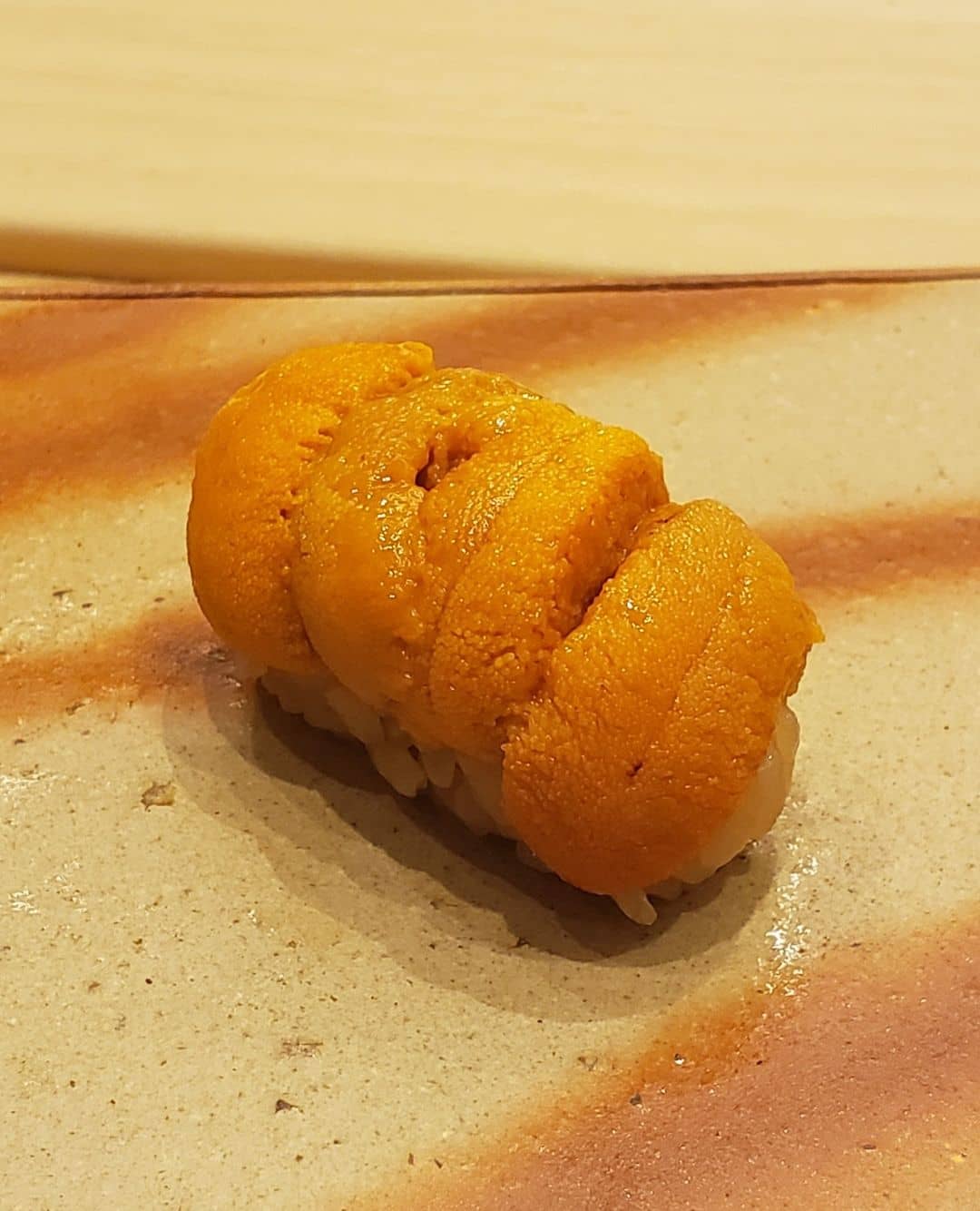 If you like ticking off bucket lists when it comes to food, Sushi Ginza Onodera is where you should dine for a 2-star Michelin Guide-worthy experience. Showcasing traditional Japanese sushi using the highest quality ingredients, the sushi you'll get here is life-changing good.
Practicing the traditional Edomae sushi style, Sushi Ginza Onodera's Seasonal Omakase utilizes the aging process to preserve the fish and develop a perfectly-balanced umami flavor.
Their fish is shipped directly from Japan, and no words can describe the freshness you taste when it enters your mouth. With this level of sushi mastery, you won't need to pay for a ticket to Japan.
What to order: Seasonal Omakase
Address: 609 La Cienega Blvd, West Hollywood, CA 90069
Website | Instagram | Facebook
4. Sushi Takeda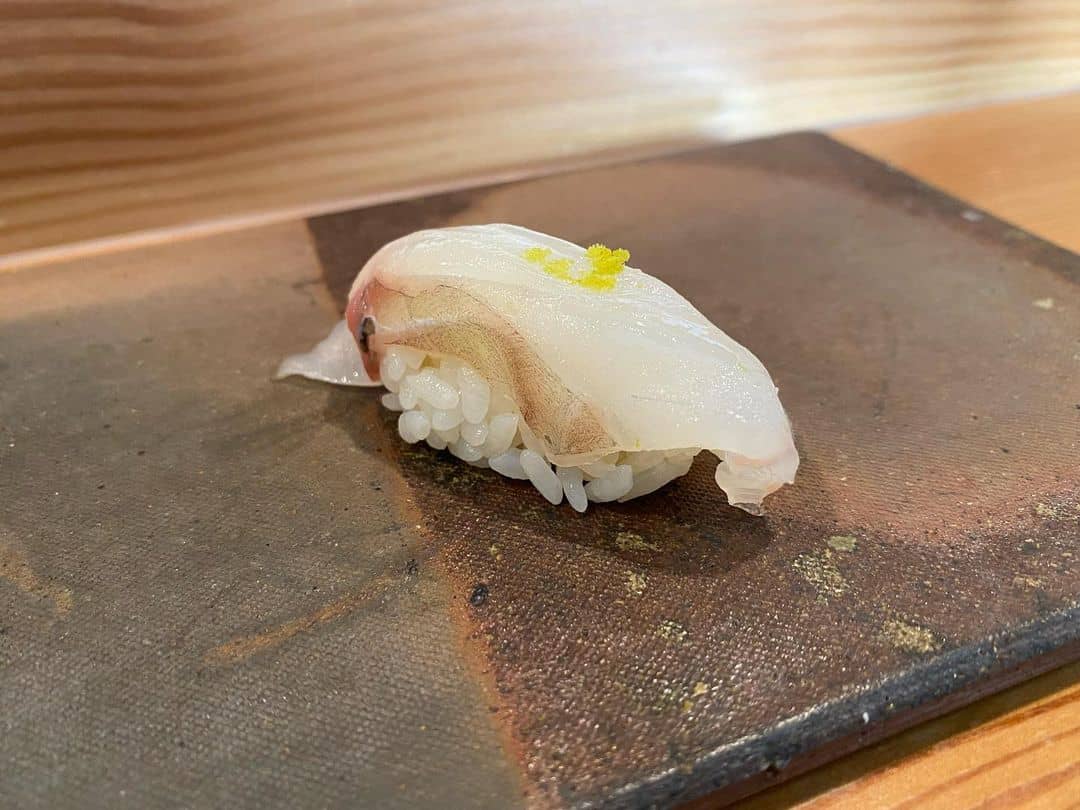 Using only the freshest ingredients from Tokyo's Toyosu Market and the abundant shores of California, Sushi Takeda offers a unique omakase experience unlike any other. Showcasing top-notch taste, flavor, and visuals of each dish, this spot will give you an Omakase experience you'll never forget.
Sushi Takeda's Nigiri Omakase comes with the finest nigiri pieces you'll ever taste in town! Each piece is cut perfectly to melt in your mouth. Each fish's seasoning, texture, and temperature are just *chef's kiss*.
If you want to be seated at the sushi bar with the head chef serving you, the Signature Omakase is a must-have. Chef Takeda's passion for the sushi craft is something you shouldn't miss out on. The signature Iwashi Maki is a star on this set.
What to order: Nigiri Omakase, Signature Omakase
Address: 123 Astronaut Ellison S Onizuka St #307, Los Angeles, CA 90012
🍰 Are you a foodie? Explore Los Angele's culinary scene with these food tours!
5. SUGARFISH by Sushi Nozawa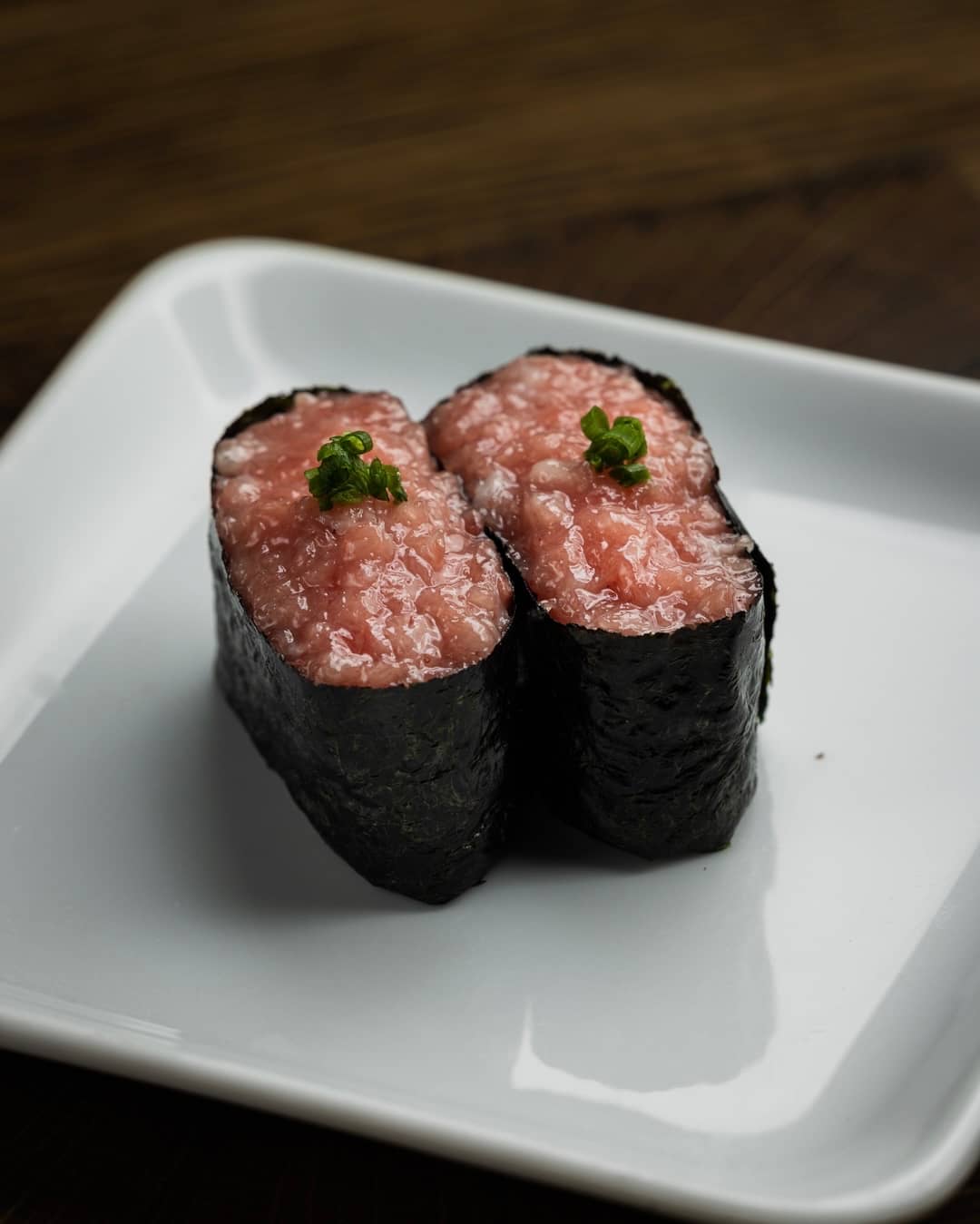 Serving traditional sushi made with the highest quality ingredients, Sugarfish is a popular local sushi chain everyone loves. The fish quality here is simply outstanding. This spot is best for romantic sushi date nights with dim and intimate lighting.
Sugarfish's Omakase menu has seven kinds of sushi, including rolls that melt in your mouth. This staple is a consistent crowd-favorite, allowing you to get a taste of a little bit of everything.
If you want something more, the Nozawa Trust Me with two additional varieties of sushi might be more to your liking. The New Zealand Sea Bream, which you can only get in this set, is a standout with its tangy and citrusy taste.
What to order: Omakase, The Nozawa Trust Me
Address: 600 W 7th St #150, Los Angeles, CA 90017
Website | Instagram | Facebook
6. Sushi Zo Downtown Los Angeles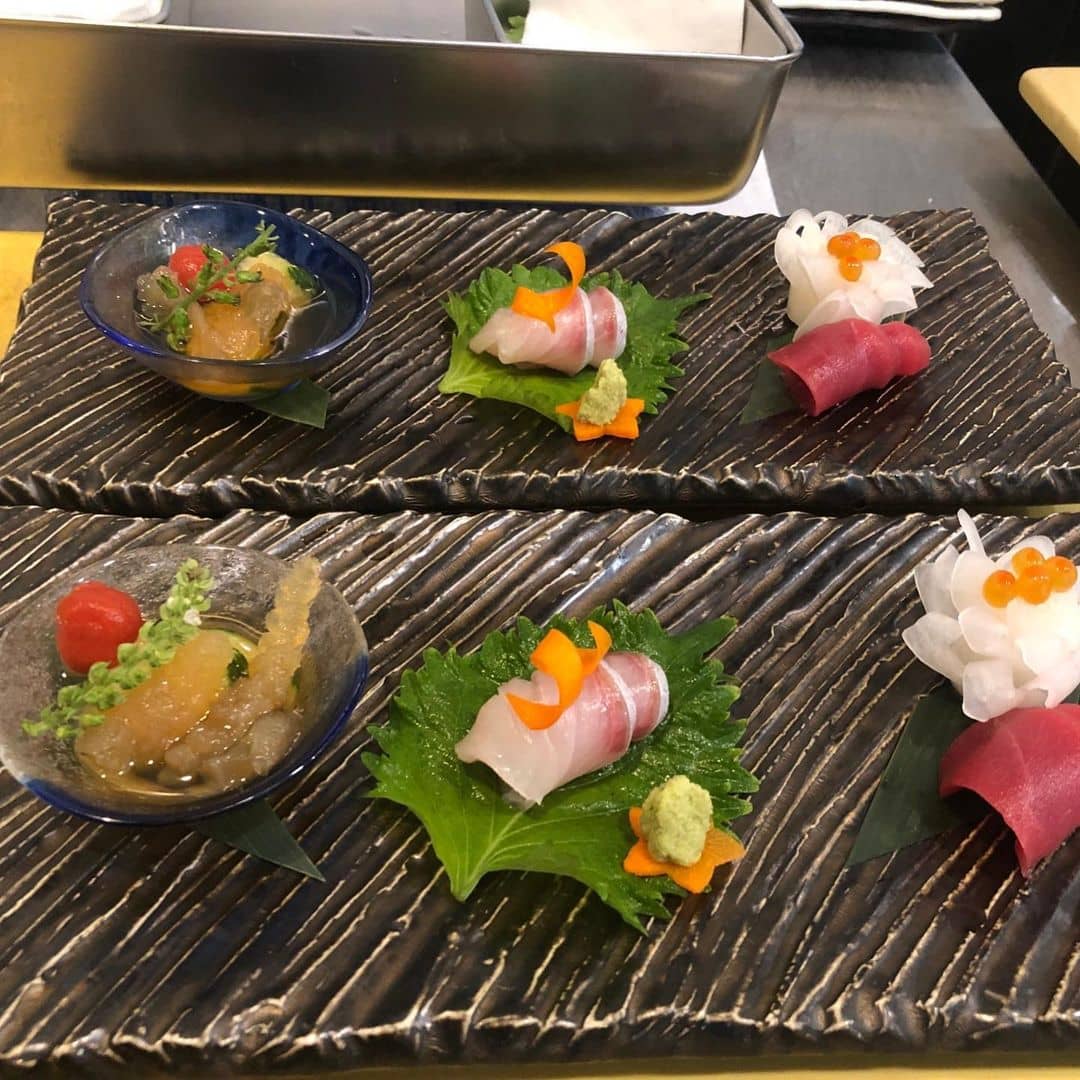 Sushi Zo offers a multi-course Omakase tasting menu that allows you to immerse yourself in the taste of traditional Ittai-kan style sushi. The spot is beaming with accolades by Zagat, praise from food critic Jonathan Gold, and a Michelin Star.
Serving only the highest quality fish that is hand-selected daily, prepared to be wowed with perfectly balanced and gorgeously presented sushi.
Sushi Zo's Omakase changes daily depending on what's available on the market. Each selection is made to represent the seasons using only the highest quality and freshest ingredients from local and worldwide sources.
What to order: Omakase
Address: 334 S Main St #1106, Los Angeles, CA 90013
Website | Instagram | Facebook
7. Q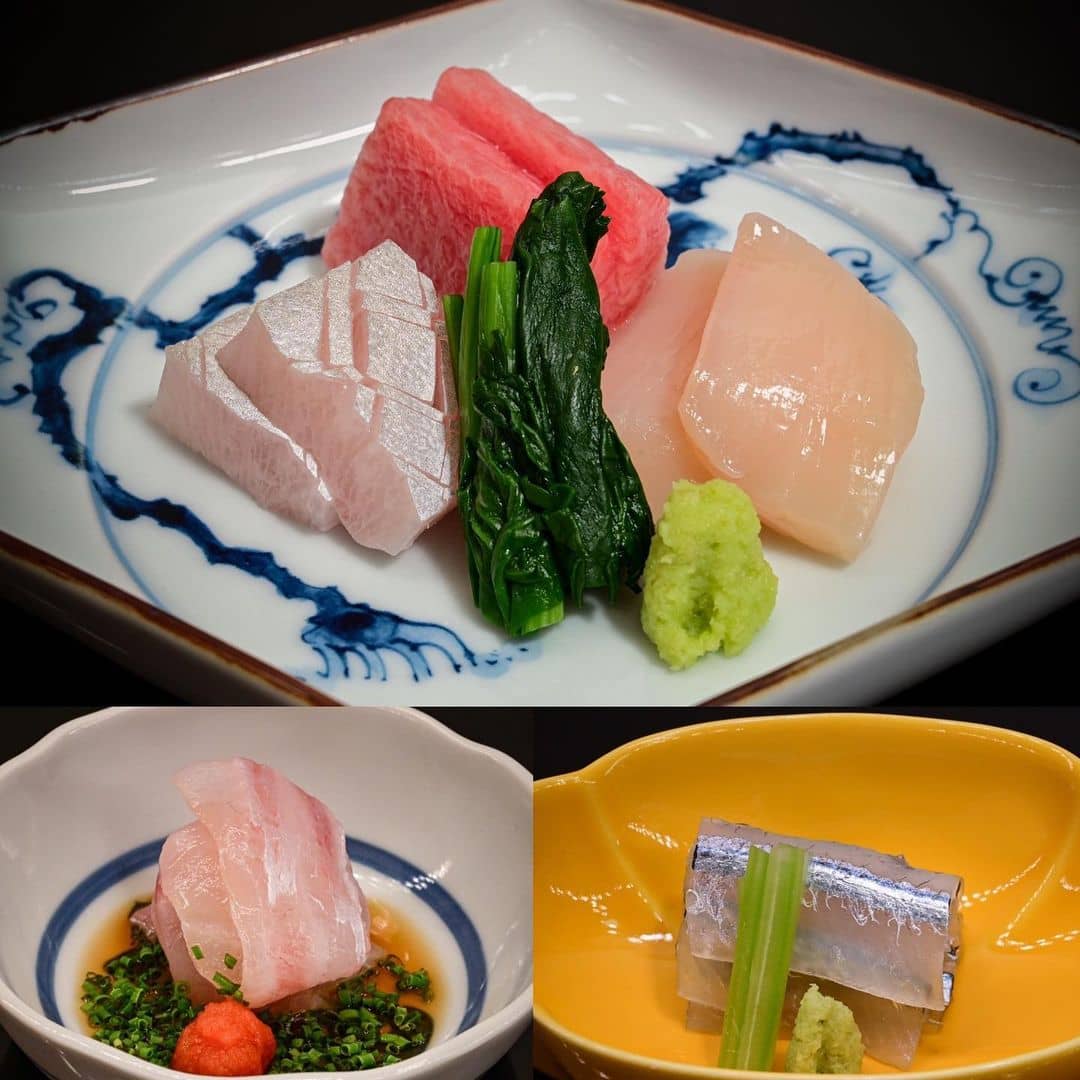 Located in the heart of Downtown's Financial District, Q Sushi is an authentic and traditional omakase spot offering melt-in-your-mouth sashimi and nigiri! The moment you walk into Q's space, everything in this dining room seems steeped in a sense of calm, so hesitate no more to enjoy your time eating at Q!
Q's Omakase menu changes daily including the Lunch Omakase and Dinner Omakase. But you're guaranteed that each dish is perfectly balanced for size, appearance, temperature, texture, and taste. Here, Chef Hiroyuki Naruke will be gracefully in charge of every dish, and you can observe the making process right in front of you too!
If you're lucky enough, you might have a chance to try the Edomae sushi as an omakase of sublime fish, or amberjack sashimi with onions and soy, sliced, seasoned, and set before your eye. Sometimes, there'll be oysters to start, which are super fresh and packed with umami taste!
What to order: Lunch Omakase, Dinner Omakase
Address: 521 W 7th St, Los Angeles, CA 90014
8. Sushi Kaneyoshi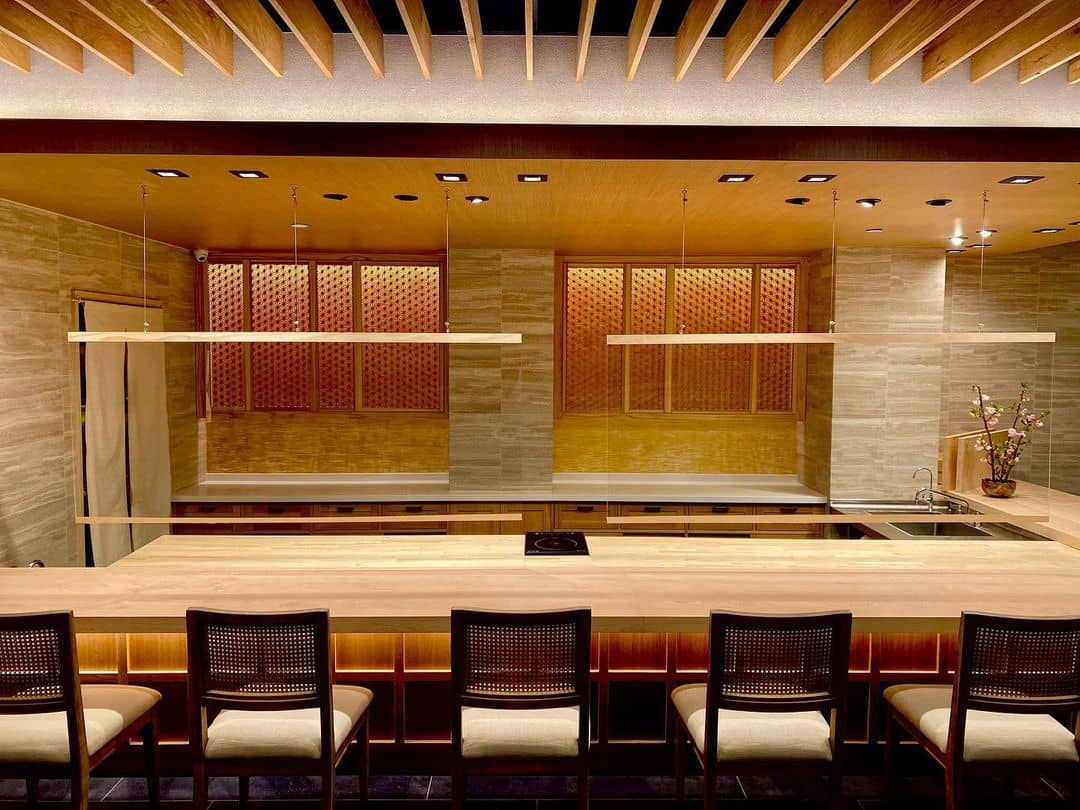 Sushi Kaneyoshi is one of the newer stars in Los Angele's high-end sushi scene, which serves a truly spectacular dinner comparable to the best around the world! Making a reservation is hard to come by as people are lining up just to try their magnificent dining experience. But trust us, all the waitings are worth it! Stepping in, you'll feel like being transferred to another magical world, along with a 12-seat bar arranged so everyone can view the chef at work.
There's nothing quite like sitting down in this intimate space to enjoy Chef Yoshiyuki Inoue's dishes, which just check all the boxes, from high-quality food to surprisingly beautiful presentations. One keyword to describe the feeling you'll have sitting at the bar: wholesome!
We've tried the stunning seared ocean perch tucked between a sheet of crisp nori, and slightly smoked prawns coated in a lush egg yolk and soy sauce. The texture and taste are perfectly balanced and still can light up your palate for the upcoming dish. If you're in luck, you'll get to try them too!
What to order: Omakase Course
Address: 250 1st St B1, Los Angeles, CA 90012
Website | Instagram | Facebook
9. Mori Sushi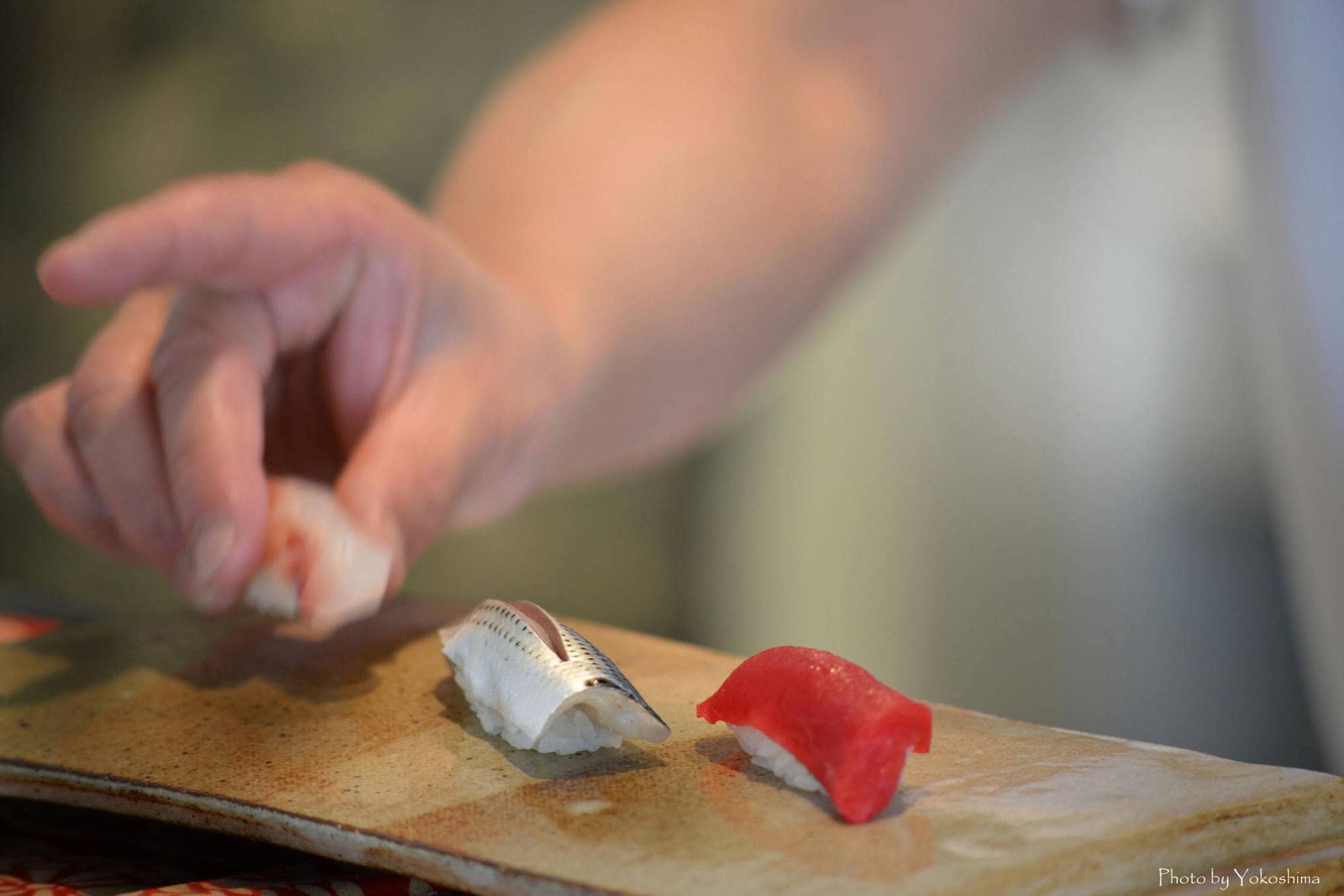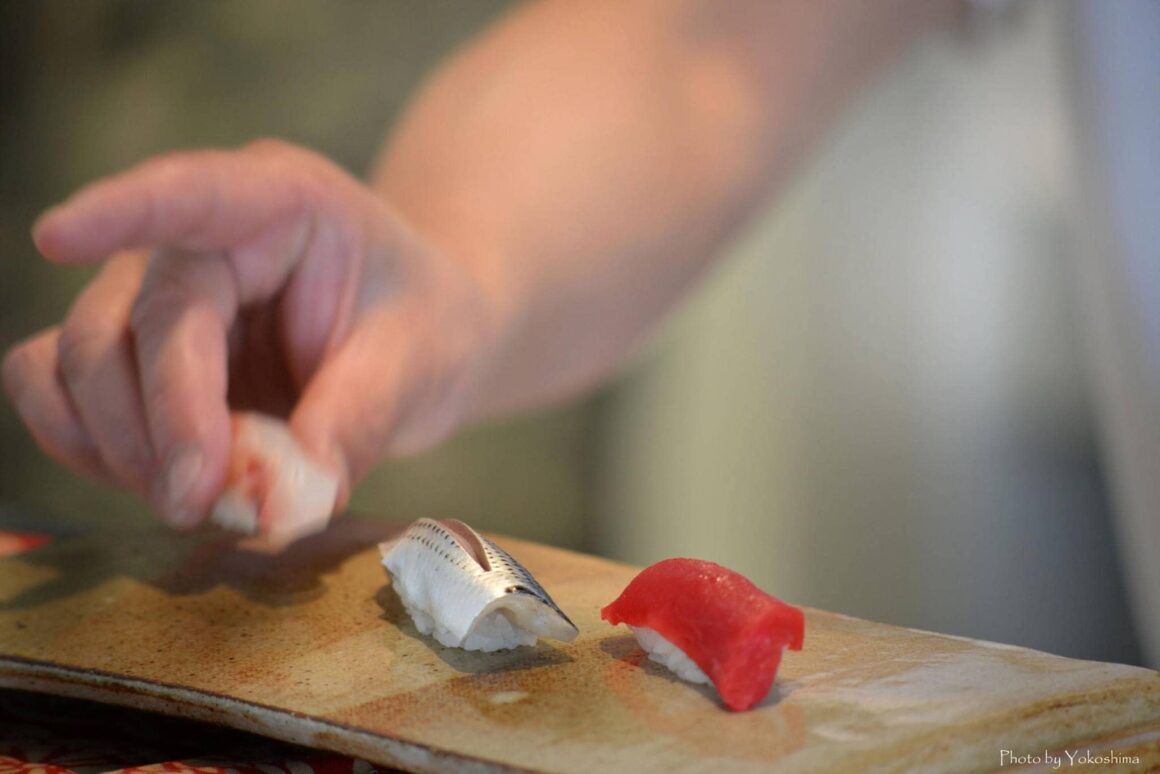 Mori Sushi opened its door in 2000 and has never stopped bringing Eastern culinary traditions to brilliant life with its selection of dishes! Here, you'll be served fresh, quality sushi daily and courses based on traditional Japanese recipes. Have a seat at the bar to watch the maestro in action as he prepares an elaborate Omakase, each dish served to perfection!
There are 4 options for you to choose from: Nigiri Omakase, Omakase, Premium Nigiri Omakase, and Premium Omakase. Whatever you're picking, Mori Sushi still features a certain simplistic confidence and variety, all of which make this establishment unique.
For details, the Nigiri Omakase comes with one appetizer and sushi selected by the chef, while the Original Omakase has three appetizers. The Premium Nigiri Omakase includes one appetizer and today's finest sushi, and the last one – Premium Omakase – can definitely satisfy both your palate and tummy with a complete meal including appetizers and their best sushi choice of the day!
What to order: Nigiri Omakase, Omakase, Premium Nigiri Omakase, Premium Omakase
Address: 11500 W Pico Blvd, Los Angeles, CA 90064
10. Sushi Tsujita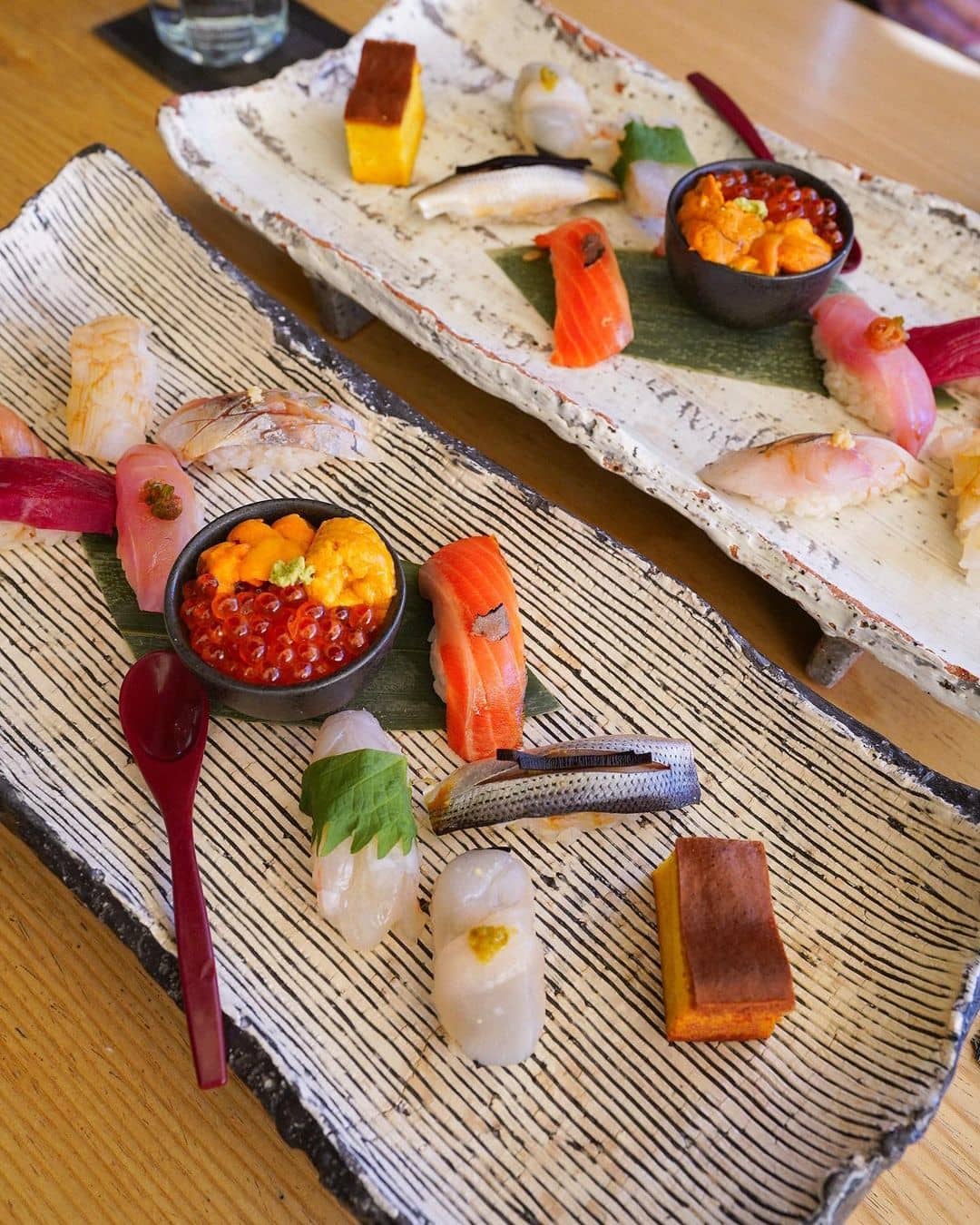 Sushi Tsujita is a classic Omakase restaurant located in the Westside's Little Tokyo, best known for its high-quality Edomae sushi and reasonably priced premium lunch specials. Inside, the settings are welcoming and elegant, and the service is impeccable with lovely servers who greet you with a smile every time they come by the table!
It is possible to order a la carte at Sushi Tsujita but the Omakase Course is what we would recommend you to try! Each dish is prepared beautifully, simple yet so attractive. There are ranges of prices for you to choose from, and whatever course you head for is surely worth the price. All you have to do is sit back and leave the rest to the chef.
You can also add supplemental items if you desire and don't hesitate to pair your pieces of snapper, tuna, mackerel, and more with beer, wine, or sake. They are definitely going to accomplish your dining experience!
What to order: Omakase Course
Address: 2006 Sawtelle Blvd, Los Angeles, CA 90025
Website | Instagram | Facebook
From affordable places that are actually great, to expensive spots that are worth the price of admission, we have them all above! Save those spots and try them later! For further exploration, check out on our picks of the best Downtown LA restaurants!