Looking for a one-day guided sightseeing tour in NYC? Well, you're in the right place!
Brace yourself for an adventure in the heart of the City that Never Sleeps! New York City, with its eclectic mix of iconic sights, pulsating culture, and wide-ranging cuisine, is a destination that features prominently in films and TV series worldwide.
From the eye-popping skyline vistas aboard a cruise to the cultural tapestry woven through the streets of Brooklyn, there's a realm of experiences awaiting you.
Whether it's your inaugural trip or you're a seasoned NYC resident, experiencing the city through a one-day guided tour adds an enriching layer to your city exploration. Let's dive in and uncover the best one day guided sightseeing tours In NYC!
This article contains affiliate links where we may get a small commission if you click on the link and purchase. No extra cost is added to you.
---
Find Cheap Flights To New York:
---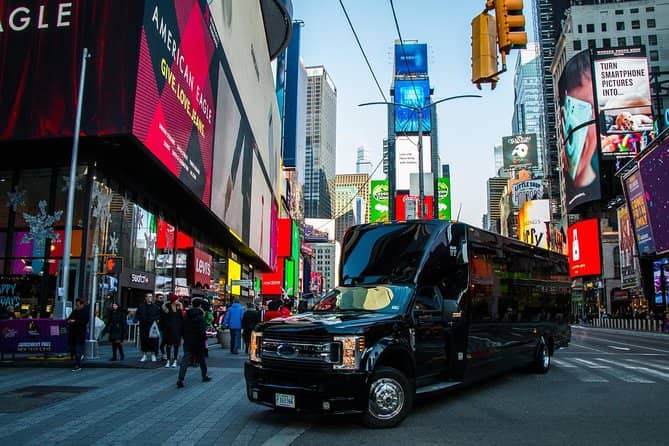 For those pressed for time, the New York in One Day Guided Sightseeing Tour offers an all-encompassing journey through the city's major sights. Traveling in a climate-controlled bus, you'll visit Times Square, the Broadway Theater District, the Statue of Liberty, Central Park, and more.
Enjoy a highly informative guided commentary and useful tips for navigating the city. The tour also includes a scenic boat cruise on the Hudson River, providing a fresh perspective of the city.
With all entrance fees covered and hotel pickup and drop-off included, this tour ensures you can enjoy New York City's highlights with ease and comfort, even in just one day!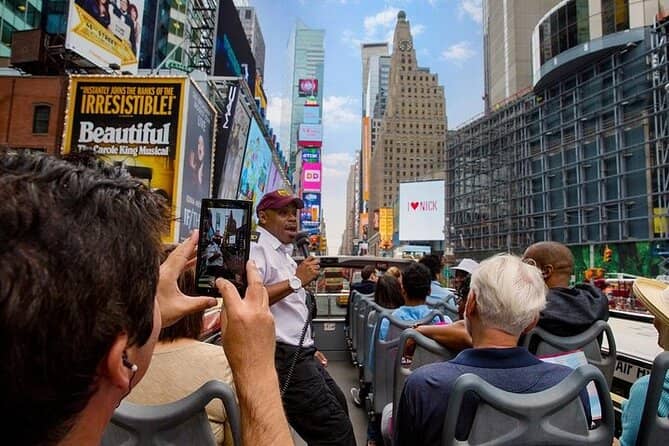 Fast-track your exploration with the Big Bus New York Hop-On Hop-Off Open Top Tour! This flexible tour lets you handpick up to 5 stops from more than 25 options, all from the comfort of an open-top bus.
Whether it's Times Square, the Empire State Building, Central Park, or the Statue of Liberty, you decide your New York adventure. The tour also offers a live guide to answer questions and share fascinating insights.
Don't forget, you can upgrade your tour to include even more sights, a night tour, and even a boat ride!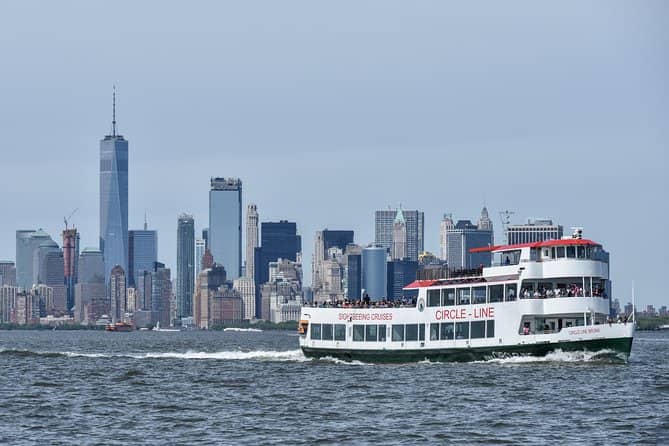 Welcome aboard the New York City Landmarks Circle Line Cruise, an incredible opportunity to view the stunning landmarks of the Big Apple from an entirely new vantage point.
This enjoyable 90-minute cruise sails past Manhattan's magnificent skyline, Ellis Island, the iconic Statue of Liberty, the striking Brooklyn Bridge, and numerous other sights. With departures from Midtown, and live commentary from Circle Line's renowned guides, your journey is both educational and enthralling.
Don't worry about connectivity; there's free WiFi onboard, along with a selection of snacks and drinks available for purchase. So sit back, soak in the captivating city views, and cherish this unique experience.
🛳️ Check out other NYC Harbor Tours here!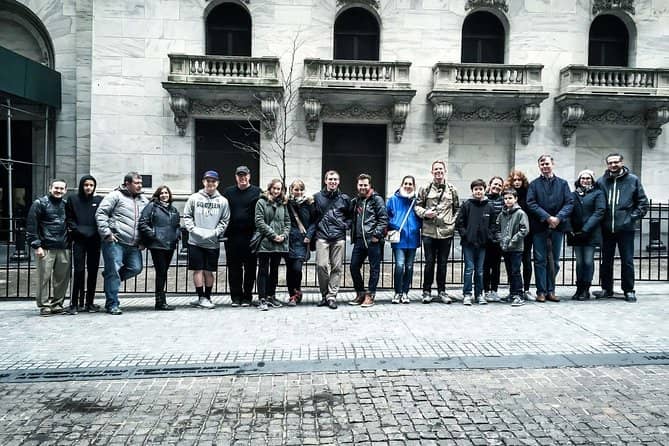 Discover the heart of New York City with the Full-Day New York "Must See" Small-Group Tour plus One World Observatory Ticket. This extensive tour encompasses the city's major highlights from the hustle-bustle of Times Square and the Broadway Theater District to the historical Statue of Liberty and tranquil Staten Island.
Aimed at optimizing your time in the city, a professional guide will offer informative commentary throughout the day. The tour also grants access to the One World Observatory, where you can marvel at panoramic city vistas.
The small group size ensures personalized attention, offering a wonderful way to experience the city and its vibrant life.
5. Boroughs of NYC: Harlem, Bronx, Queens, Brooklyn & Coney Island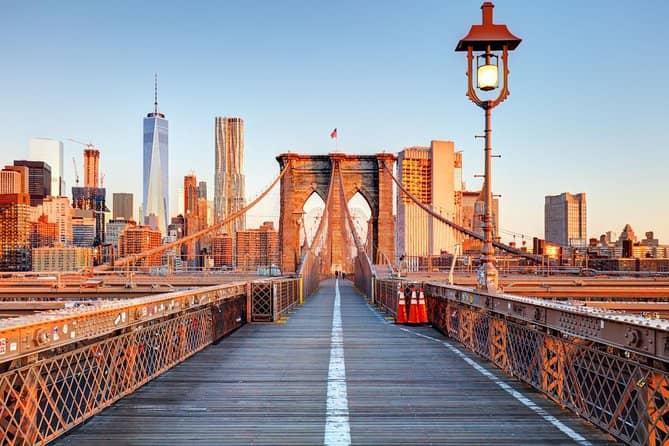 Ready for an exploration beyond the usual Manhattan sights? Consider the Boroughs of NYC: Harlem, Bronx, Queens, Brooklyn & Coney Island tour for a memorable journey through New York's diverse neighborhoods!
This tour showcases the distinct culture and history of these boroughs, from the famous Apollo Theater in Harlem to the lively Coney Island boardwalk. You'll delve into the lesser-known aspects of New York and its iconic sites, accompanied by a guide providing insightful commentary.
The tour includes transportation from a central meeting point for convenience.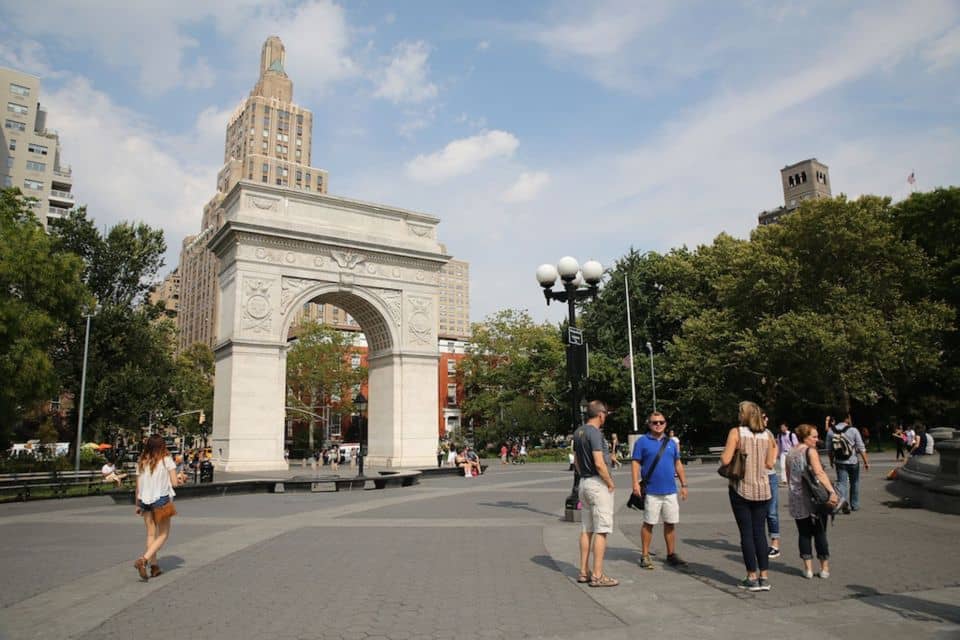 For an extraordinary and personalized adventure in the Big Apple, look no further than the New York City: Private Tour with a Local Guide! Say goodbye to cookie-cutter tours and hello to an insider's perspective as you explore this fantastic city with a passionate and knowledgeable local guide.
Discover hidden gems and off-the-beaten-path spots as the locals will guide you through the city's must-see sights and might even reveal its best-kept secrets!
Moreover, you can customize your tour, only including the sights that interest you. For instance, if you only want to see Times Square, the guide will show you what it offers passionately and informatively.
It is also a great way to feel more comfortable in the city, where you can make the most of your stay.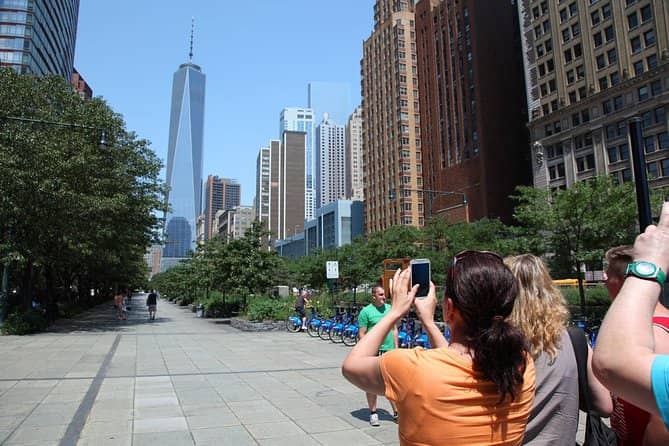 Hop on the New York City Sightseeing Tour by Coach and experience a serene city tour like no other. This tour features a comfortable coach designed to smoothly glide through New York's bustling streets, offering a relaxed and enjoyable ride through the city.
You'll journey from the grandeur of the Flatiron Building to the inspiring World Trade Center, the stylish Soho, and the charming Greenwich Village.
An engaging professional guide will provide interesting commentary, filling your journey with fascinating tales of the Big Apple's history and culture.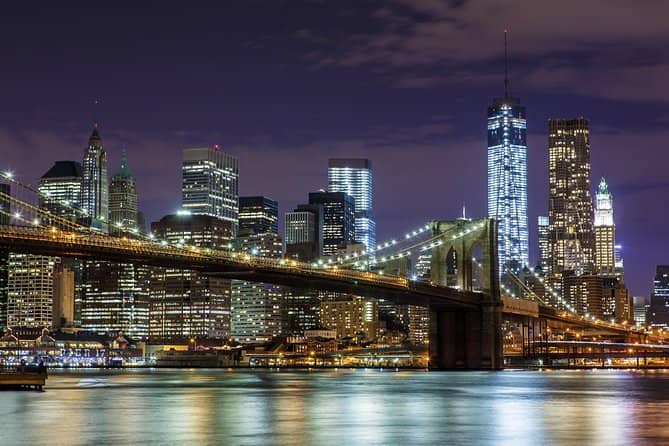 Prepare to be spellbound by the enchanting night beauty of the city on the New York City at Night Bus Tour. This mesmerizing journey takes you through the city's luminescent streets, showcasing iconic landmarks like Times Square and the Empire State Building under a starry sky.
The tour also includes intimate walking tours of the High Line and Grand Central Terminal. So, hop on and allow the city's nighttime allure to take you on an unforgettable journey through its radiant wonders!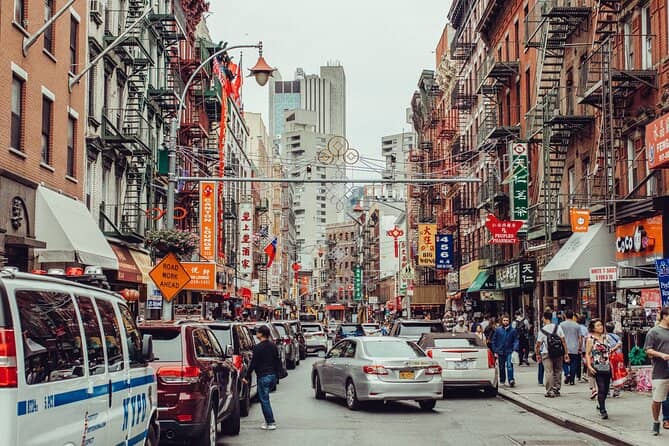 Accomplish your NYC sightseeing goals with the NYC Must-See Highlights of Manhattan Bus Tour! From the comfort of a cozy bus, you'll venture through renowned attractions and vibrant neighborhoods such as Little Italy, Soho, Times Square, and more.
Next, embark on a Ferry journey that presents you with the impressive NYC Skyline, Times Square, Central Park, and the towering Empire State Building.
Paired with a knowledgeable, accommodating, and engaging professional guide, this tour guarantees a smooth and entertaining visit to over a dozen of New York's must-visit sites!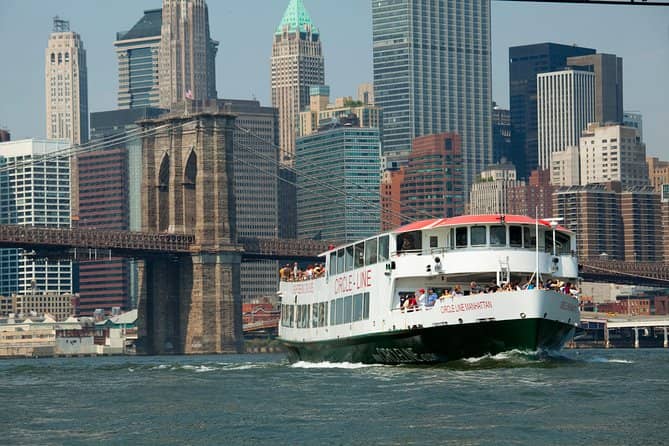 Venture on an extraordinary journey with the Circle Line: Complete Manhattan Island Cruise.
This expansive 2.5-hour cruise encircles the whole of Manhattan Island, offering spectacular views of the Statue of Liberty, the towering Empire State Building, Ellis Island, the majestic Brooklyn Bridge, among other illustrious landmarks.
Departing from Pier 83, the cruise features informative narration about the rich history of each sight. If you feel peckish, you'll find a selection of sandwiches, salads, snacks, and a full-service bar with a variety of beverages available for purchase onboard.
Prepare yourself for an unforgettable voyage around the must-visit Manhattan Island!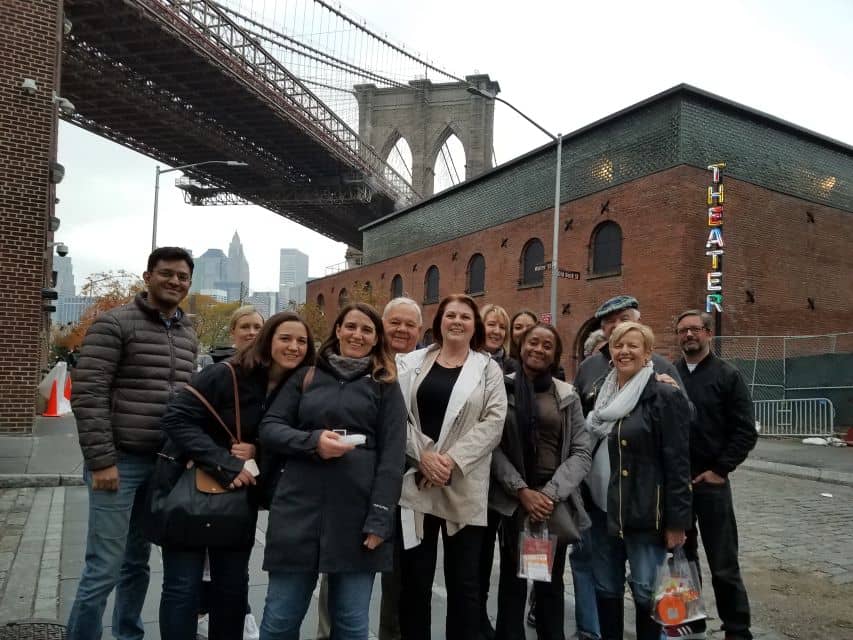 Your taste buds are in for a treat with the Half-Day Brooklyn Food and Culture Bus Tour. This culinary exploration takes you through Brooklyn's neighborhoods, introducing you to the borough's delightful food scene and multicultural charm.
Indulge in Polish kielbasa and pierogies in Greenpoint, savor Italian pizza and cannoli in Williamsburg, and treat yourself to something sweet at Jacques Torres Chocolate Factory in DUMBO.
As you feast, an enthusiastic guide will share insights into Brooklyn's history and culture. A must-do for food lovers and explorers alike!
🍕Are you a foodie? Check out these NYC food tours!
That concludes our exploration of the best one-day guided sightseeing tours in NYC. The tours we've selected provide an unparalleled, in-depth journey into New York City's intriguing layers.
If you're looking for more activities, check out our guide on the best things to do in NYC!