Are you ever unsure what to order on the wine menu? Or are you stuck ordering the same one or two wines for lack of better knowledge?
Not to worry – because with the help of Colin, the Co-Owner and Wine Director of Tuc Craft Kitchen, we compiled the basics to help you take on Vancouver's opulent wine scene!
From knowing the right glassware for each wine to understanding what makes good wine pairings, wine is about as extensive of a topic as you can find. Taking the first step to learn more about wine can often feel like you're drowning in a barrel of knowledge.
We want to ease you in to the vast amount of information on wine by introducing you to the very basics: the most popular types of red and white, followed by a quick rundown on sparkling, rose, and dessert wines, and some general tips!
Table of Content
Quick 1-2 on Sparkling, Roses, and Dessert Wine
How Wine Gets Its Colour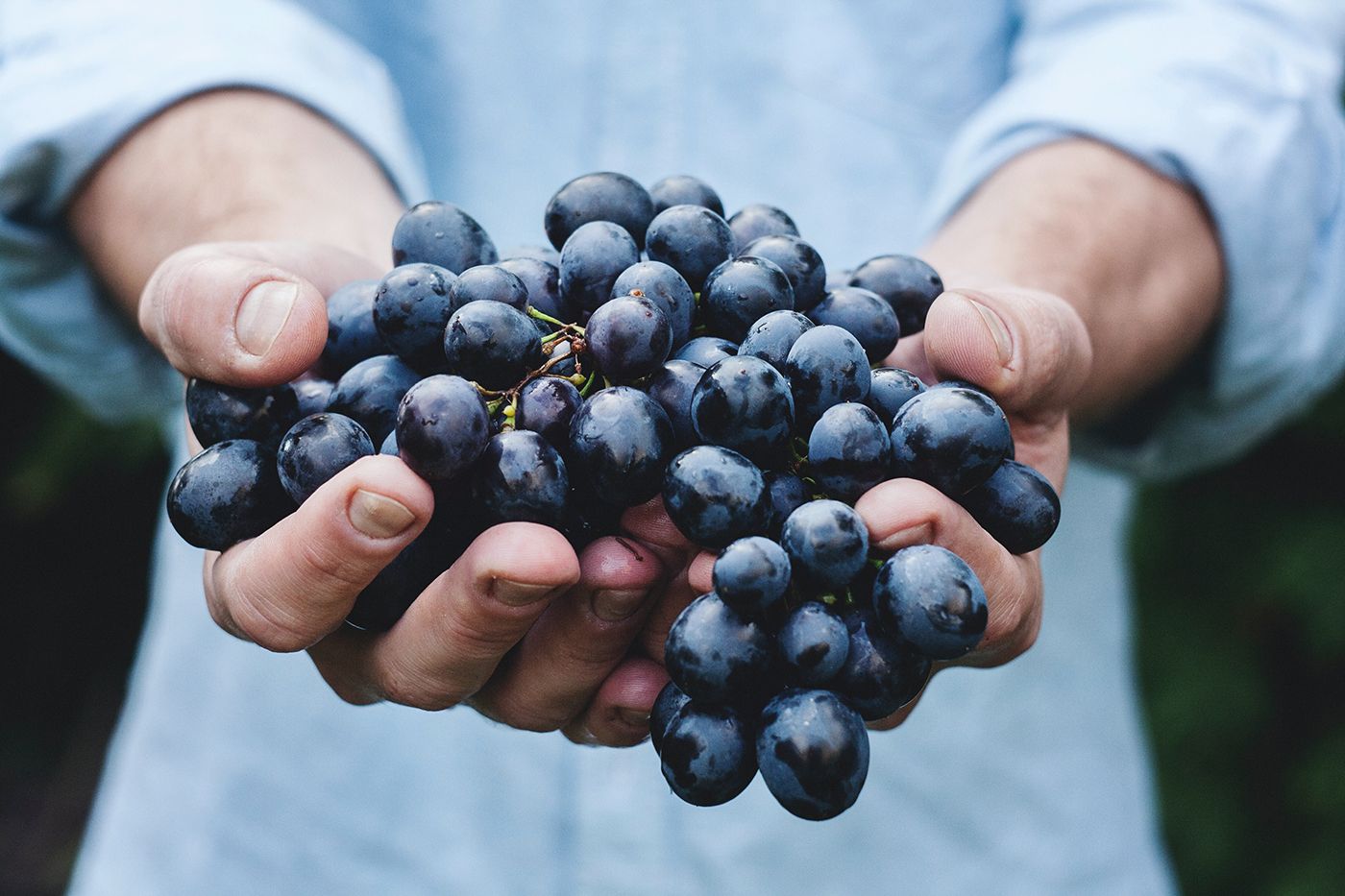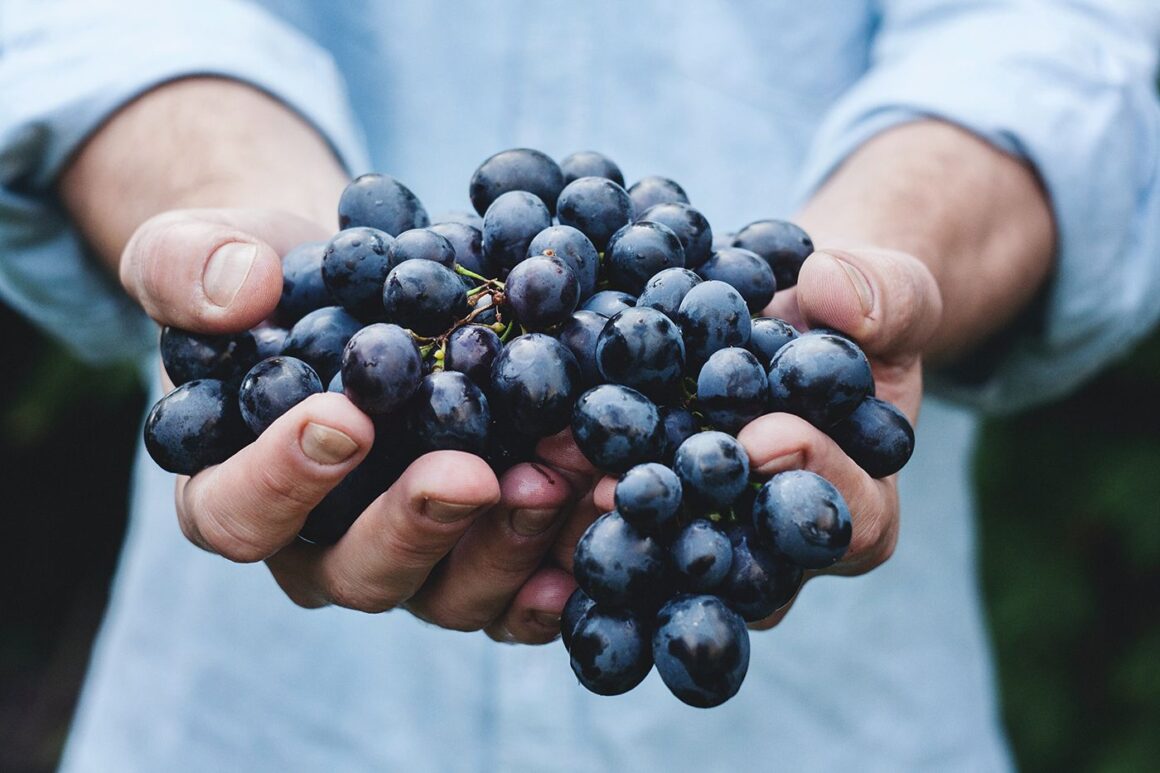 Before we dive into the flavour profiles of wines, let's start with the basics of colour.
Wine gets its colour from whether the skins of the grapes are included in the fermenting grape juice or not. No skin contact will result in a white wine; little contact (removing the skins before they stain the juice) will result in a rosé; and keeping them in will make a red.
But colour is not the only component that the skins affect!
Grape skins have tannins, compounds that add the dryness and bitterness you find more in red wines. The longer the skins are left to sit in the fermentation process, not only will a wine result darker in colour, but bolder in taste as well.
That is one of the reasons why we tend to describe red wines as medium to full-bodied, and white wines as light-bodied.
Types of Red Wines (and general flavours)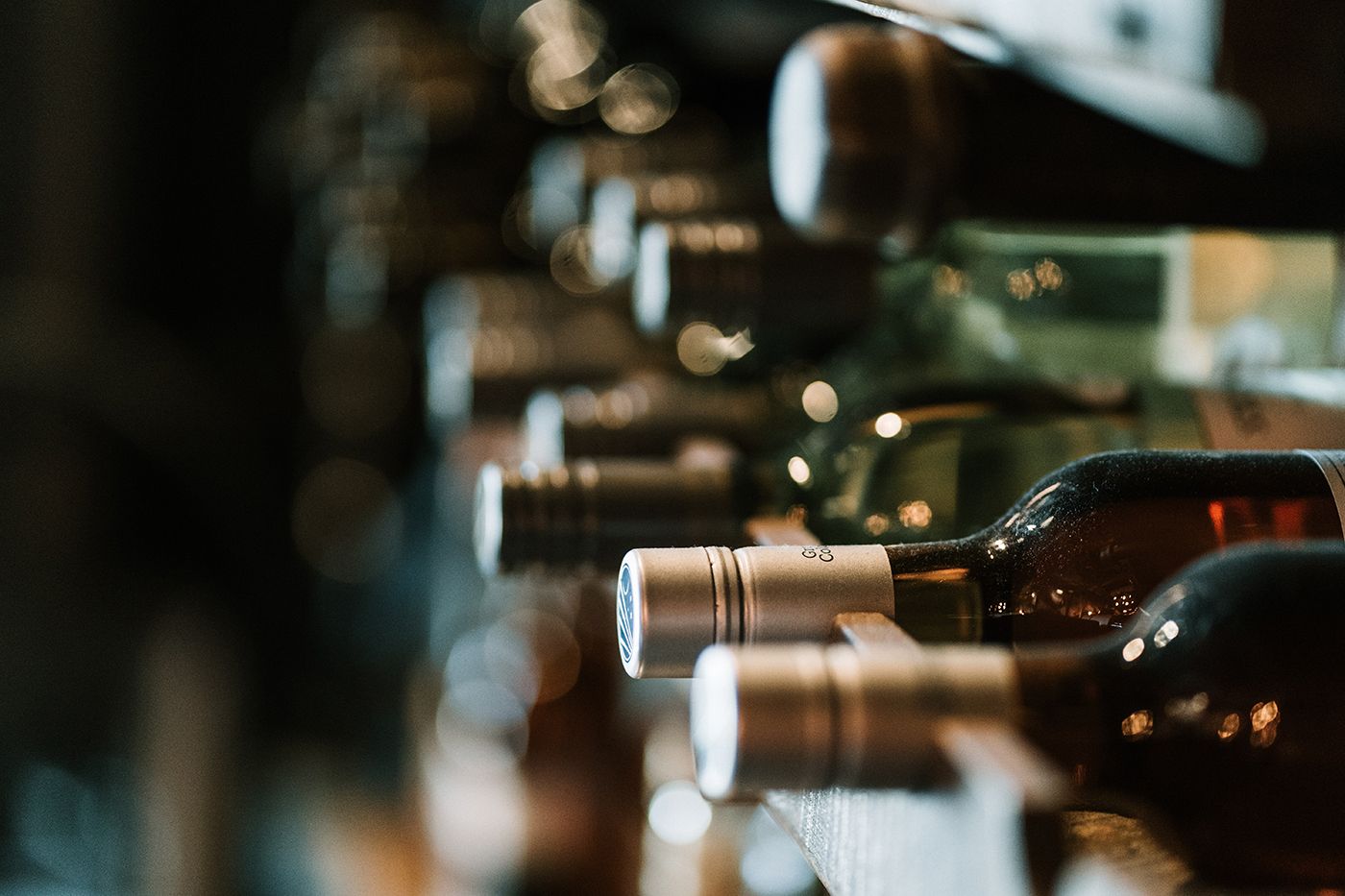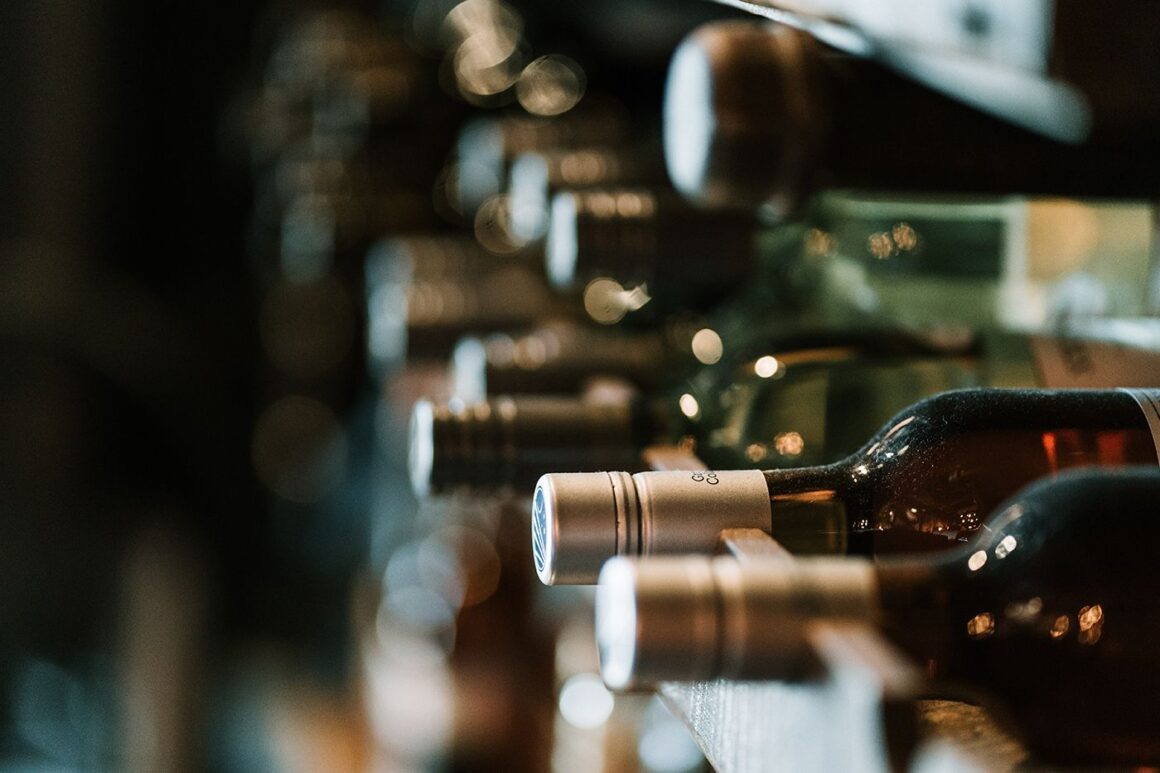 Though red wines get their colour from the skins, the sourcing of the spectrum of flavours within red wines is not such a simple matter. Notes of fruits, flowers, herbs, spices, earthy & meaty are created and affected primarily by the type of grape (varietal) or blend and then also by the fermentation process, gaining process & oxidation.
Below, we'll explain what flavour profiles are associated with the red wines you come across most, along with a couple recommendations for each wine from local sommeliers:
Cabernet Sauvignon
Flavour Profile: full-bodied, medium-high acidity, high in tannins (dry), savory.
Notes: Black cherry, blackcurrant, cedar, baking spices, (bell pepper, mint and green olive in cooler climates).
Best Paired With: fatty foods, steak, full flavoured dishes.
Fun Fact: The Cabernet Sauvignon grape is actually a cross between two other popular wine grapes – Cabernet Franc and Sauvignon Blanc.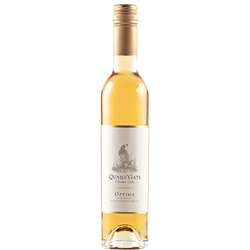 CHATEAU STE MICHELLE CABERNET SAUVIGNON (USA)
$16.99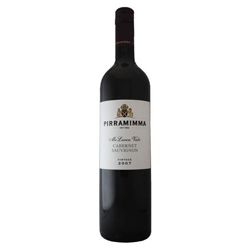 PIRRAMIMMA MCLAREN VALE CABERNET SAUVIGNON (AUS)
$29.99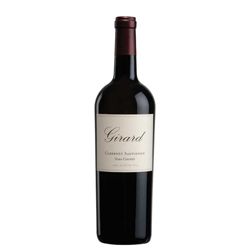 GIRARD NAPA CABERNET SAUVIGNON (USA)
$45.99
Cabernet Franc
Flavour Profile: medium-bodied, spicy, strong in acidity.
Notes: Violets, strawberry, raspberry, bell pepper, spice.
Best Paired With: Grilled meats, portobello mushrooms, tomato-based dishes, BBQ.
Fun Fact: It is most commonly used for blending, most often with Merlot.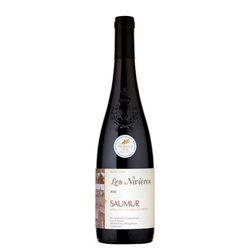 SAUMUR LES EPINATS – CAVE DE SAUMUR (FR) $20.99
Merlot
Flavour Profile: medium – full-bodied, soft, lower tannin than cab sauv.
Notes: cherry, strawberry, plum, chocolate, herbs, vanilla
Best Paired With: It's quite versatile – try it with a tomato or grilled veggie dish! Pork, roasted mushrooms, braised meats.
Fun Fact: It does not taste as "tannic" when young.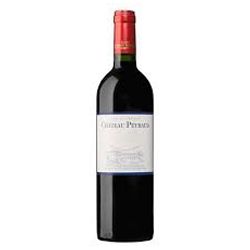 CHÂTEAU PEYRAUD MERLOT (FR)
$20.93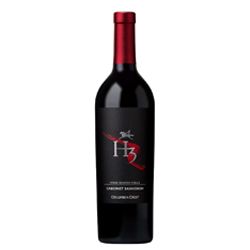 MERLOT – COLUMBIA CREST H3 HORSE HEAVEN VINEYARD (USA) $22.99
Pinot Noir
Flavour Profile: light-medium bodied, soft, smooth, relatively high acid (med +).
Notes: sweet red or black cherry, plum, cola, tomato leaf, clove, mushroom.
Best Paired With: very versatile – duck, chicken, pork or if light enough, even a meatier fish in a rich sauce.
Fun Fact: This grape is high maintenance, earning its nickname, "Princess Pinot," and is made in smaller batches in order to better control the growing conditions of it. It is also lower in tannins than other reds, and is something we make well in British Columbia!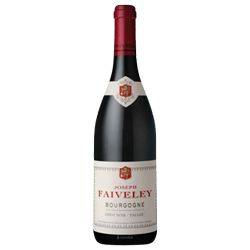 JOSEPH FAIVELEY BOURGOGNE PINOT NOIR PAULÉE (FR)
$21.99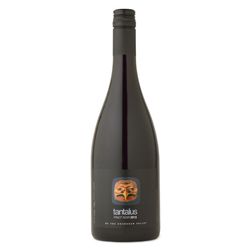 TANTALUS – PINOT NOIR (BC)
$29.99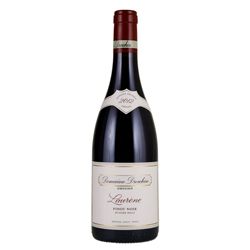 DOMAINE DROUHIN PINOT NOIR (USA)
$46
Malbec
Flavour Profile: medium-full bodied, smoky, medium acidity and tannins.
Notes: blueberry, blackberry, red plum, oak – vanilla, tobacco, cocoa.
Best Paired With: lean red meats, strong cheese (anyone a blue cheese fan?).
Fun Fact: Malbec in the Middle! If you are looking for a wine in between the richness and complexity of a Cabernet Sauvignon and the light fruity flavours of a Merlot, go for the Malbec.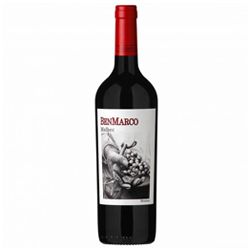 BENMARCO MALBEC (AR)
$25.49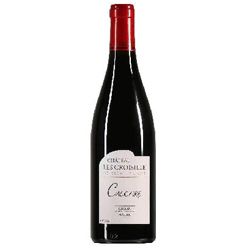 CAHORS MALBEC – CHATEAU LES CROISILLE CALCAIRE (FR)
$32.99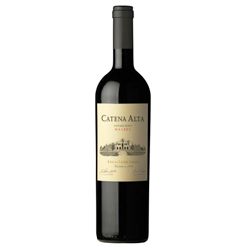 CATENA ALTA MALBEC (AR)
$55
Syrah/Shiraz
Flavour Profile: full-bodied, medium+ tannin & acidity, soft (but not always), varies widely.
Notes: blackberry, plum, dark fruits, blueberry, green peppercorn, chocolate, tobacco.
Best Paired With: spicier foods, Indian food.
Fun Fact: Syrah and Shiraz are the same grape, from France and Australia/USA respectively. Shiraz (warmer climates) tends to be more dense and complex, while Syrah may be more tart / acidic (cooler climate).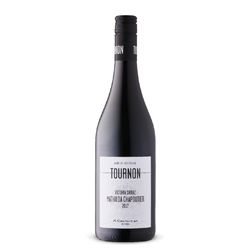 DOMAINE TOURNON VICTORIA SHIRAZ MATHILDA (AUS)
$21.99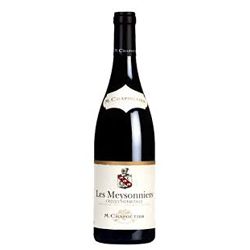 CROZES HERMITAGE – CHAPOUTIER MEYSONNIERS ORGANIC (FR)
$29.99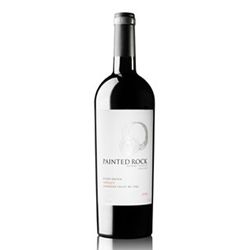 PAINTED ROCK SYRAH 2009 (BC)
$39.95
Types of White Wines (and general flavours)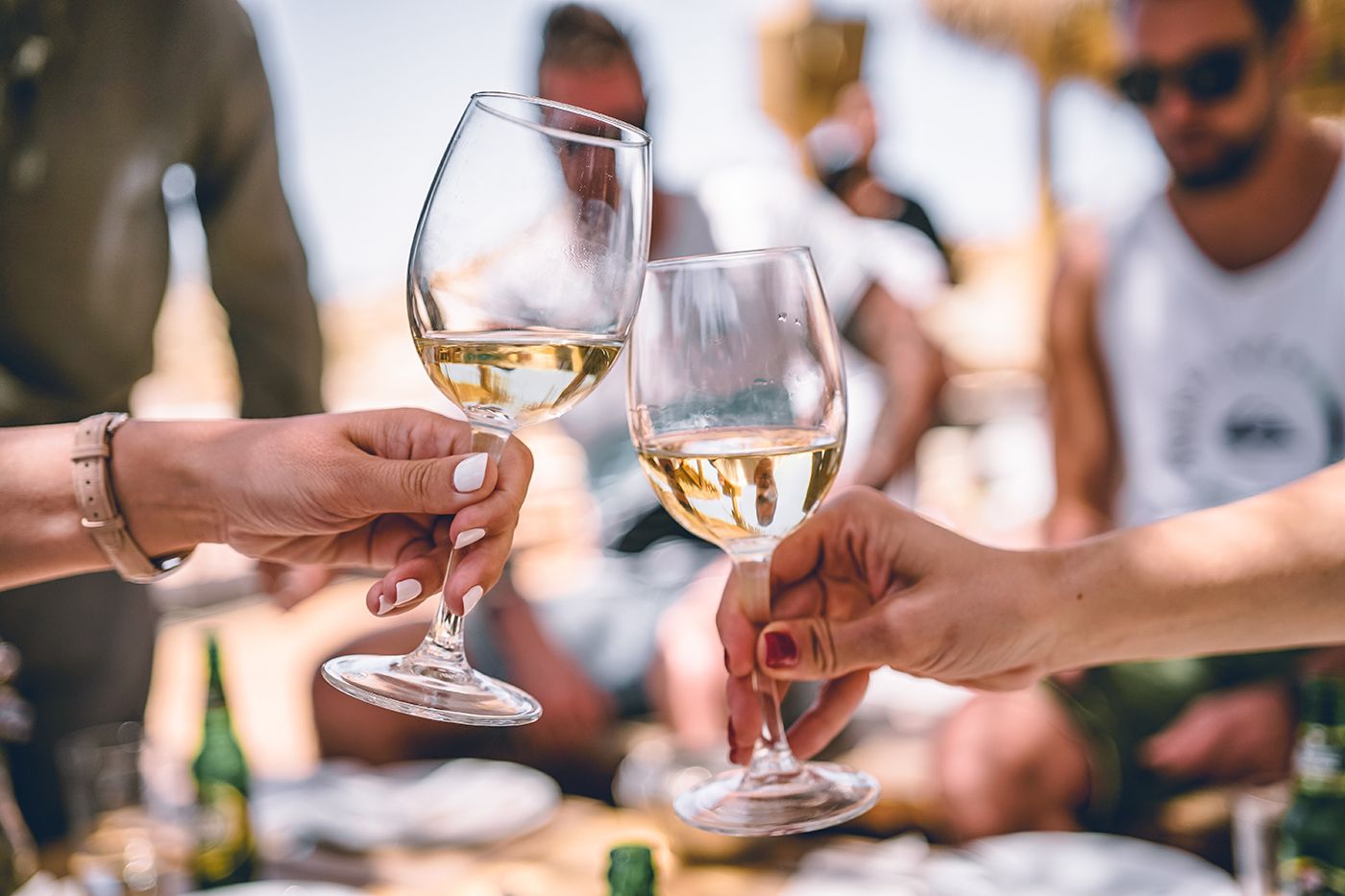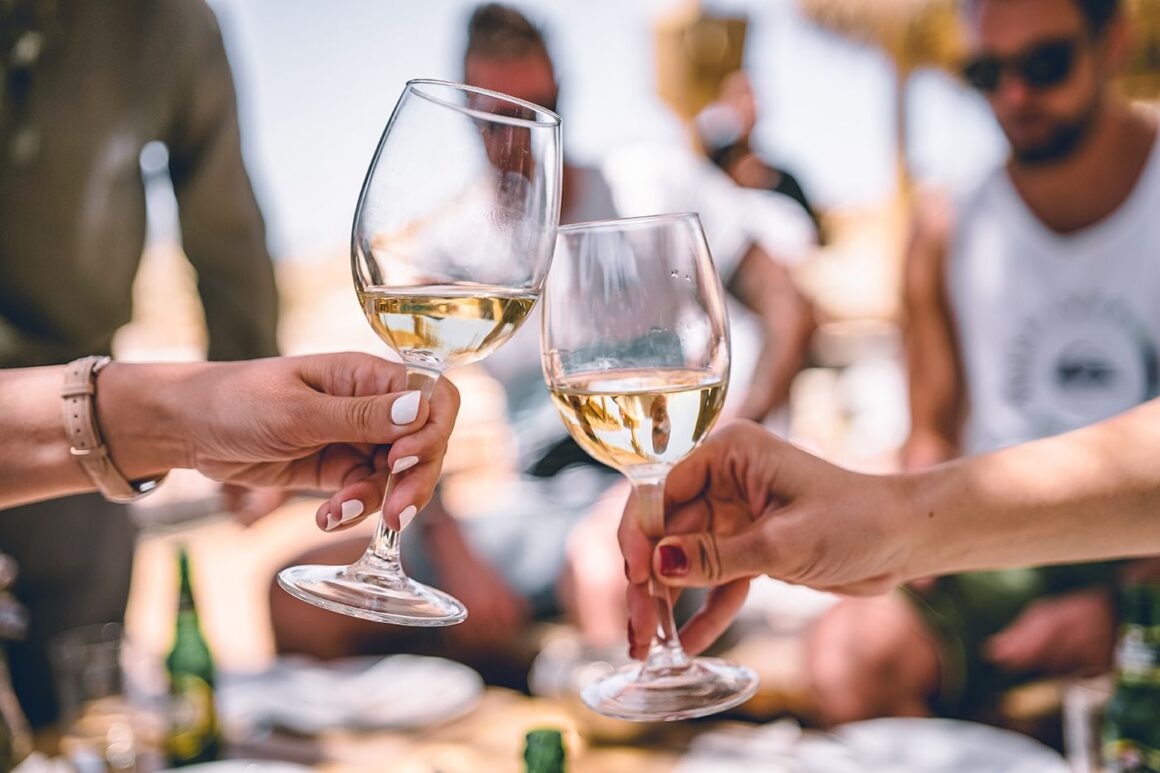 As with reds, there are dozens and dozens of white wine grapes out there.
White wines tend to taste lighter than reds, and are characterized by lighter-coloured fruits: melons, apples, citrus fruits, apricots, to name a few. White wines are usually served chilled because it brings out aromas and fruitiness in the wine.
We've picked the most popular white wines to give you a flavour summary on, and some more recommendations for each wine from local sommeliers:
Chardonnay
Flavour Profile: medium body & acidity, huge range of styles, from fruit-forward and crisp to rich and creamy, even buttery, when aged in oak – smoky (from oak barrel), acidic.
Notes: apple, citrus, pear, pineapple, vanilla, and butter.
Best Paired With: grilled poultry, cooked vegetables, shellfish, bread, creamy or buttery dishes, soft textures, and best of all POPCORN!
Fun Fact: It is the most grown white wine grape in the world, making it diverse!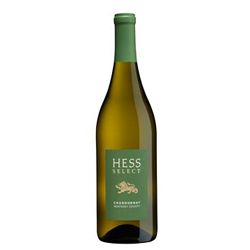 HESS SELECT CHARDONNAY (USA) $19.99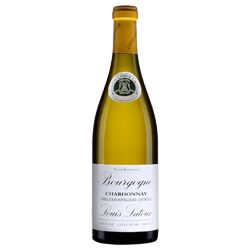 LOUIS LATOUR BOURGOGNE CHARDONNAY(FR)
$20.99
Riesling
Flavour Profile: can range from very dry to sweet and rich, fruity and aromatic, high in acidity.
Notes: lime, apple, pear, jasmine, petrol.
Best Paired With: Dry Rieslings pair well with seafood, chicken and pork, Sweet Rieslings pair well with heavy spiced foods such as Thai Curry.
Fun Fact: Riesling wines originate and are predominantly cultivated in Germany. Another string varietal originates in BC!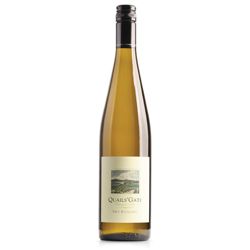 QUAIL'S GATE DRY RIESLING (BC)
$16.99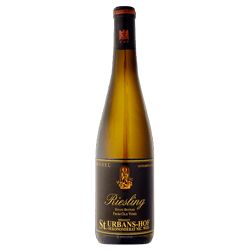 ST. URBANS-HOF RIESLING QBA 2004 (DE) $19.99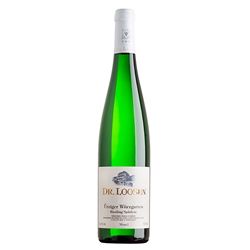 DR. LOOSEN URZIGER WÜRZGARTEN RIESLING SPÄTLESE (DE)
$38.95
Sauvignon Blanc
Flavour Profile: high acidity, dry, crisp.
Notes: gooseberry, white peach, honeydew, green pepper, grapefruit, passionfruit.
Best Paired With: foie gras, crab cakes, fish, Asian food, salty cheeses, herbed saucesFun Fact: Sauvignon Blanc gains its name from the French word "sauvage", meaning wild, because it grew wildly throughout the Bordeaux region of France.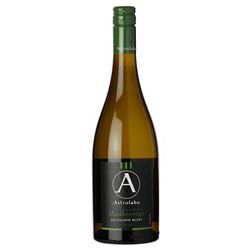 ASTROLABE SAUVIGNON BLANC (NZ)
$23.99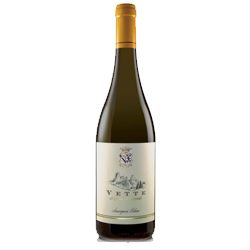 DOLOMITE SAUVIGNON BLANC – SAN LEONARDO VETTE (IT)
$29.99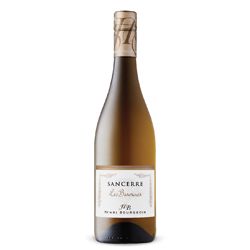 SANCERRE – HENRI BOURGEOIS LES BARONNES (FR)
$34.99
Moscato
Flavour Profile: sweet, light, slightly bubbly.
Notes: peaches, orange, orange blossom, honeysuckle, apricot, almond.
Best Paired With: honeyed pastries, fruitcake, baklava, dessert, cheese and nuts.
Fun Fact: Moscato is made from the Muscat grape which has many subvarieties – Muscats are made into sparkling, light, or dessert wines.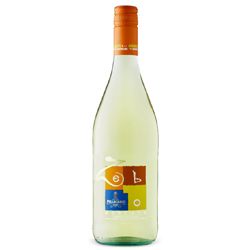 PELLEGRINO ZEBO MOSCATO (IT) DESSERT
$14.99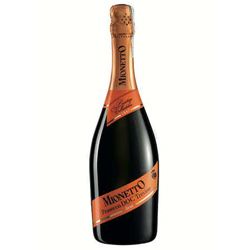 MIONETTO IL MOSCATO FRIZZANTE (IT) SPARKLING
$17.99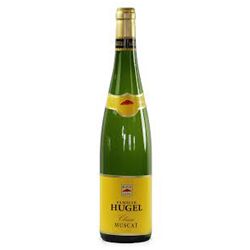 MUSCAT – HUGEL CLASSIC (FR)
$29.99
Pinot Grigio/Gris
Flavour Profile: dry, light to medium bodied, medium acidity, crisp.
Notes: melon, pear, citrus, peach, mineral.
Best Paired With: light fish dish, pork or chicken, anything with a fruit sauce.
Fun Fact: Pinot Grigio is the Italian name for the Pinot Gris grape. The Pinot Grigio tends to be made more crisp and acidic than the Pinot Gris.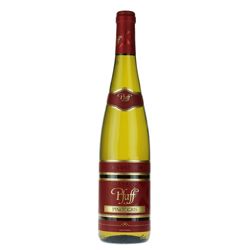 PFAFFENHEIM PINOT GRIS (FR)
$18.99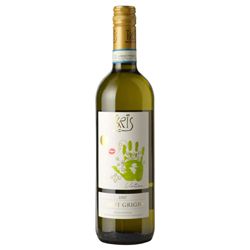 PINOT GRIGIO DELLE VENEZIE – KRIS (IT) $19.99
Quick Rundown on Sparkling, Rosé and Dessert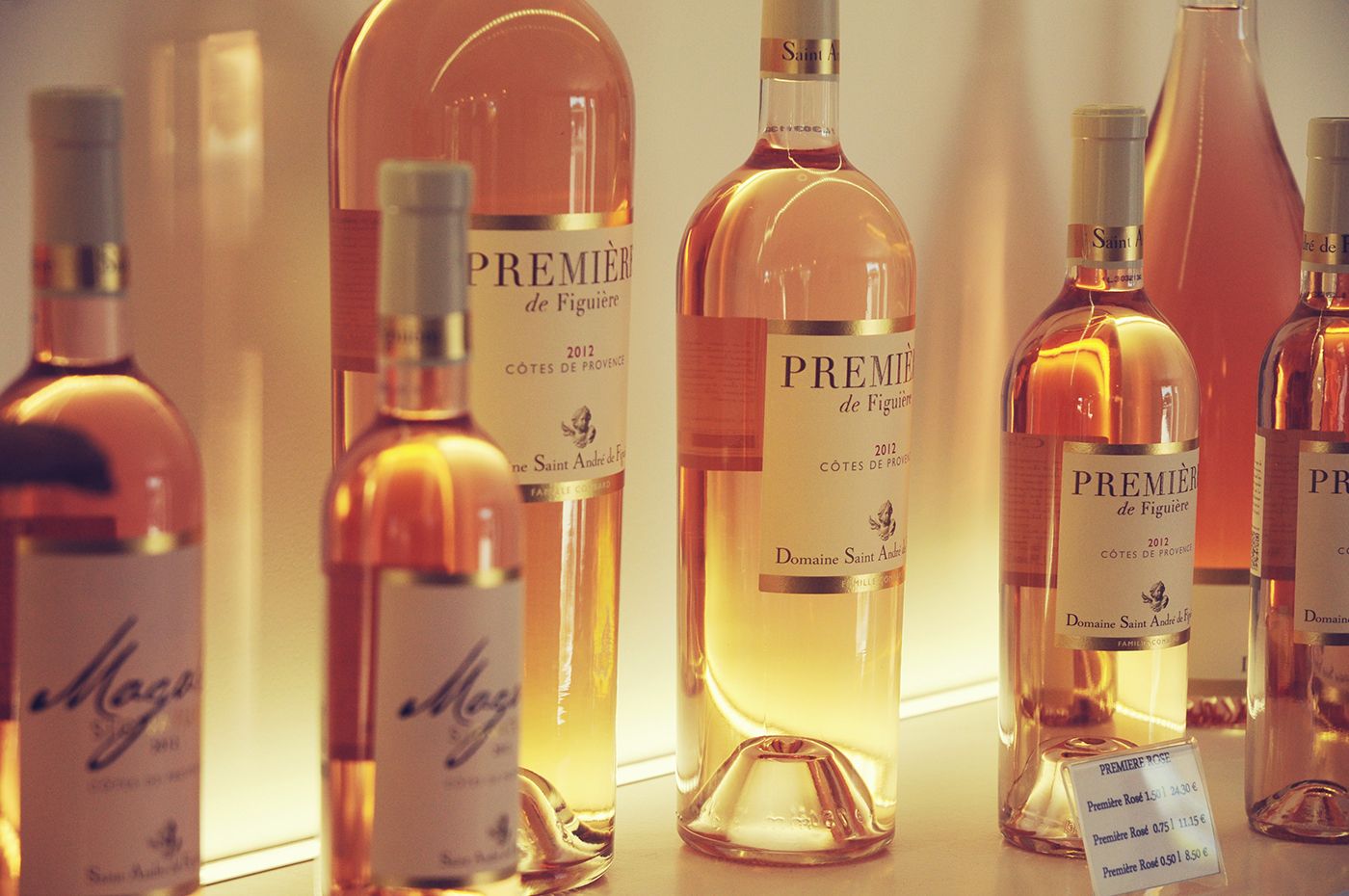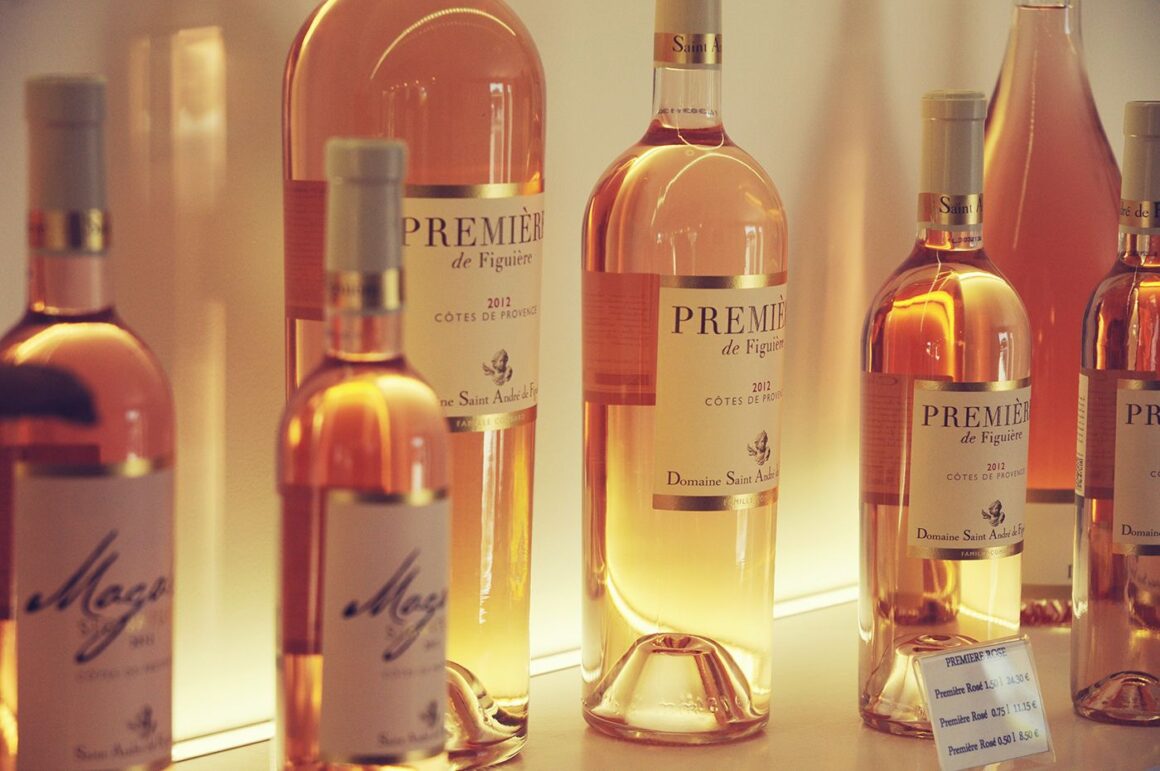 Sparkling
Sparkling wine is a complex wine to make because it requires two fermentation processes, the additional one to make bubbles.
There are three levels of bubbly: frizzante or semi-sparkling, sparkling (from least to most bubbly). Sparkling wine can be categorized into dry, light dry, rich, and sweet.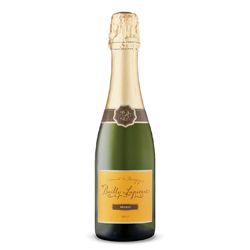 BAILLY LAPIERRE – CREMANT DE BOURGOGNE RESERVE BRUT (FR)
$27.99
Rosés
Rosés are made with red grapes, but with the skins removed before they completely taint the wine, creating the, well, rosé-coloured wine from which it gets its name.
Four popular grapes that make rosé wines are Garnacha, Sangiovese, Pinot Noir, and Syrah. Garnacha makes zesty, acidic Rosés; Sangiovese makes bold rosés; Pinot Noir Rosés are lean and dry; and Syrah Blend Rosés are rich, meaty, and oily.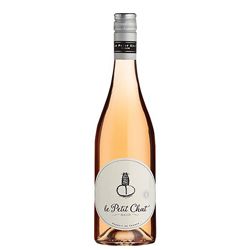 FRANCE ROSE – LE PETIT CHAT MALIN (FR) $12.99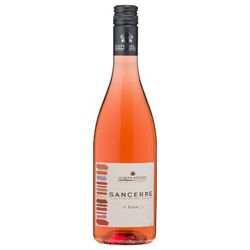 SANCERRE ROSE PINOT NOIR – JOSEPH MELLOT LE RABAULT (FR)
$32.99
Dessert Wine
Dessert wine is made through stopping fermentation before the yeast converts all the sugars in the grape to alcohol, allowing it to retain its sweetness.
Most dessert wines fall under the five categories of sparkling, lightly sweet, richly sweet, sweet red, fortified. All of these categories are straightforward, except for "fortified."
Fortified wines are ones that have grape brandy added into them during or after the fermentation process. Popular fortified wines include port and sherry.
Dessert wines are made from the same grapes as wines, but are either fermented, harvested, or processed in a way that makes the wines sweet.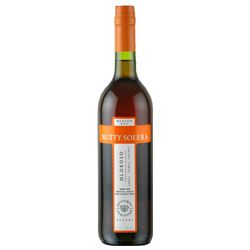 GONZALEZ BYASS – OLOROSO NUTTY SOLERA (ES)
$18.99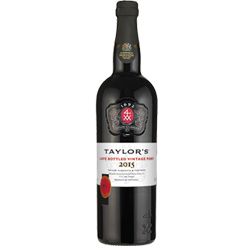 TAYLOR FLADGATE LATE BOTTLED VINTAGE PORT (PT)
$25.99
Tips on Drinking Wine
Chilling red wine is not a common practice because you can taste the bitterness from the tannins more when cold. Chilling highlights the tannins, so for tannic reds they are best drunk at room temp. Light reds like Gamay or Beaujolais are often served lightly chilled.
Always hold the stem of the glass when drinking wine. The heat from your hand can affect the taste of the wine when you hold the bowl.
After opening your wine, consume it within 3-5 days for a white wine or rose in the fridge (slightly longer for lighter whites); 3-5 days for a red. Generally reds will get stale faster than whites.
DO swirl your wine! It helps "open up" the wine by exposing it to more oxygen, allowing aromas to shine through
There are still volumes on end to learn about wine, but we hope this article helped kickstart a long and "wine"ding road to more discovery. Hit your nearest liquor store, happy hour, wine bar, or winery, and put your newfound knowledge into practice!
Wine makes every meal an occasion, every table more elegant, every day more civilized.

Andrer Simon
This piece is created with the assistance of Colin Ross, Co-Owner and Wine Director of Tuc Craft Kitchen.
Wine pricing are subject to change and are only ballpark numbers gathered at time of publish.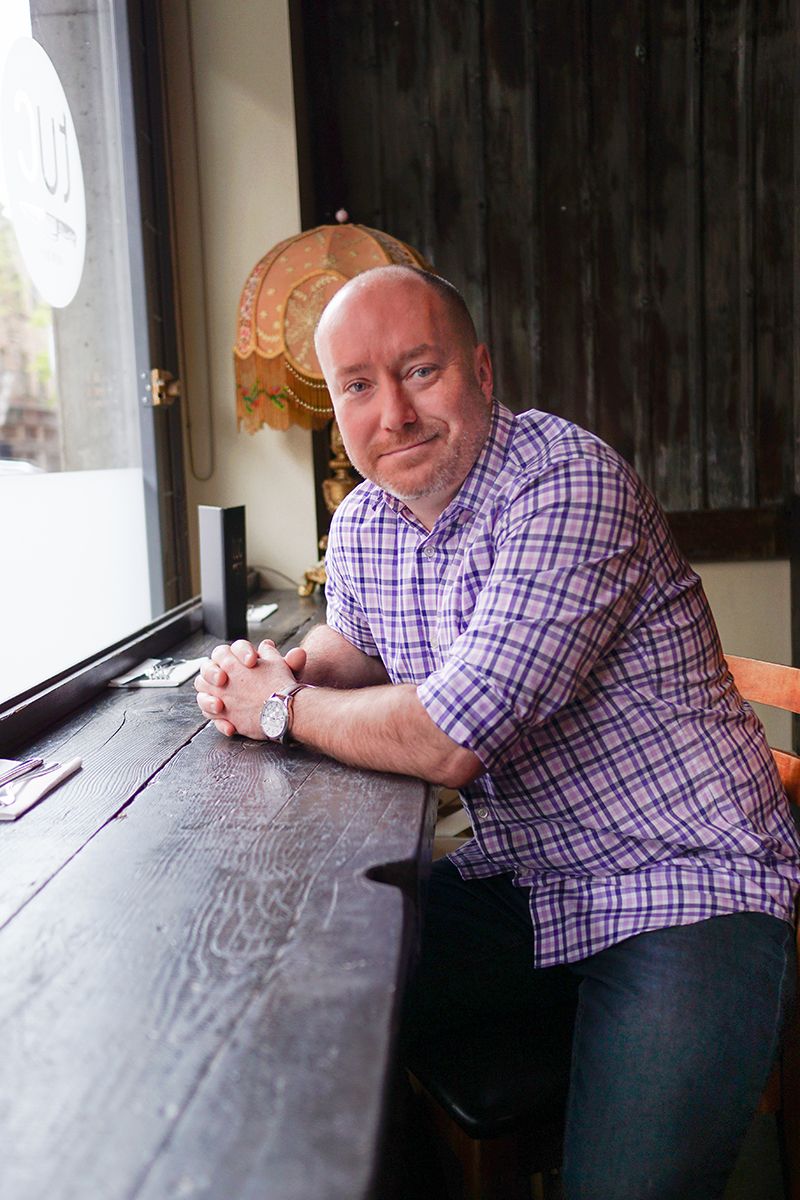 About Colin Ross
An entrepreneur at heart armed a wealth of experience in the restaurant industry, Colin counts Tuc as a career milestone where he can exercise his knack for team leadership while nurturing a business that his guests feel passionate about. Colin began his hospitality career at a popular French bistro in Vancouver while pursuing his business degree at Simon Fraser University. He moved on to sharpen his management skills while helping to oversee Starbucks' first foray into the Vancouver market when the now-global brand was just a three-unit local enterprise. Proving he is a man for all seasons, Colin went on to work in several non-hospitality roles—a ski instructor at Whistler Blackcomb, a real estate agent and a sales manager in the construction industry—before returning to his restaurant roots as part of the ownership team at Tuc. A WSETLevel 3-certified oenophile with a penchant for traveling, exploring the outdoors and savouring great food and wine, Colin credits soccer for teaching him that building and maintaining a happy and cohesive team is a critical element for success—whether in sports, business or hospitality
The following two tabs change content below.
Arlene Yang
Arlene Yang is a student of International Relations at the University of British Columbia. Growing up as a Korean-Canadian in a Beijing international school, she discovered a passion for learning about different cultures and cuisines early on. After high school, she has nurtured this passion through meeting new people, studying history, and avidly following foodie accounts on Instagram! As much as she loves the thrill of finding a new great restaurant or cuisine, she also finds excitement in the depth and familiarity of a warm and well-frequented menu. In her free time, you can find her exploring Vancouver for new cafes, restaurants, and perfect spots to watch the sunset.
Latest posts by Arlene Yang (see all)