Calling bagel buffs and foodie explorers!
Get ready as the opening of WA-BAGEL, Canada's first-ever Japanese-style bagel shop, is just around the corner!
Who is WA-BAGEL?
WA-BAGEL is another creation by one of the city's top Japanese food group, Aburi Restaurants, the group behind Miku, Minami, Aburi Hana, and WAH-Curry.
Head baker Yukiko Iikura, who is also the founder of Tokyo's Kepobagel, will bring her bagel expertise all the way from Japan.
Our team, together with head baker Yukiko Iikura, have been working hard on testing and perfecting recipes. I've had a chance to sample every flavour, and look forward to having guests try Japanese-style bagels for the first time.

Seigo Nakamura, founder and CEO of ABURI Restaurants Canada
So what's the deal with the bagels?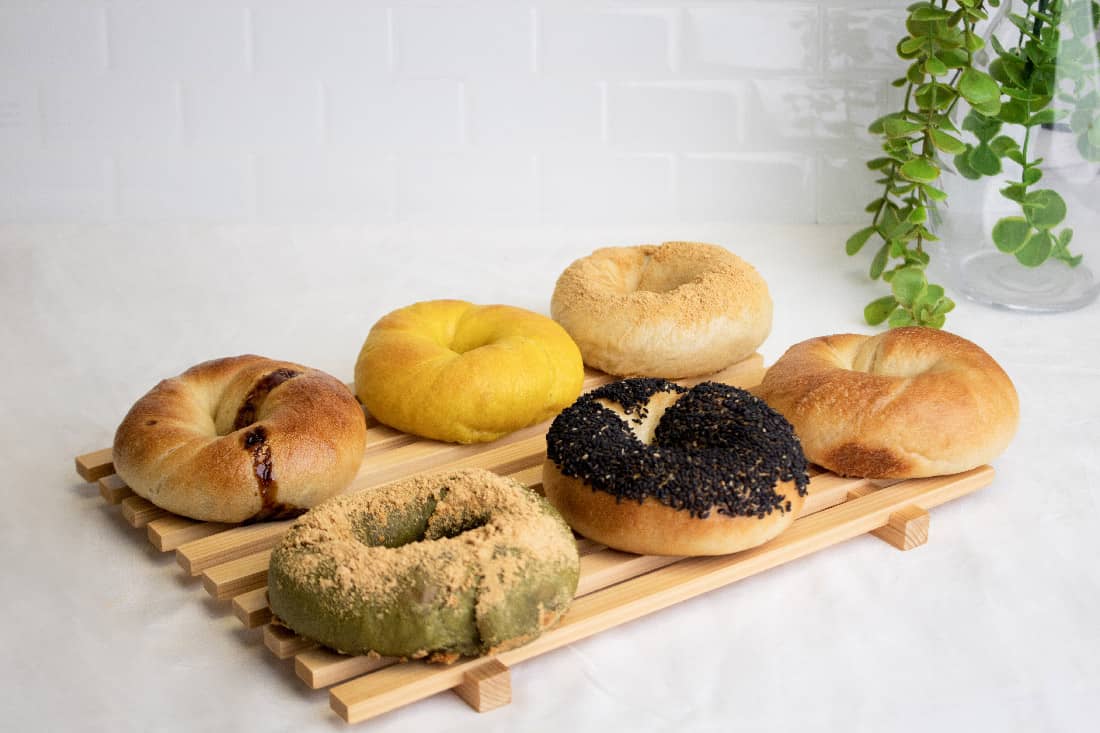 Unlike the famous New York-style bagels, Japanese-style bagels are extra chewy and inspired by mochi rice cakes. They also use Japanese flour and a natural yeast that is koji culture-based.
For WAH-BAGEL, baker Yukiko will be combining Japanese food techniques with Canadian flour.
So instead of mixing flavours into the dough, they're rolled in during the making process, giving the bagel a unique taste and that wonderful Japanese chewy bagel texture.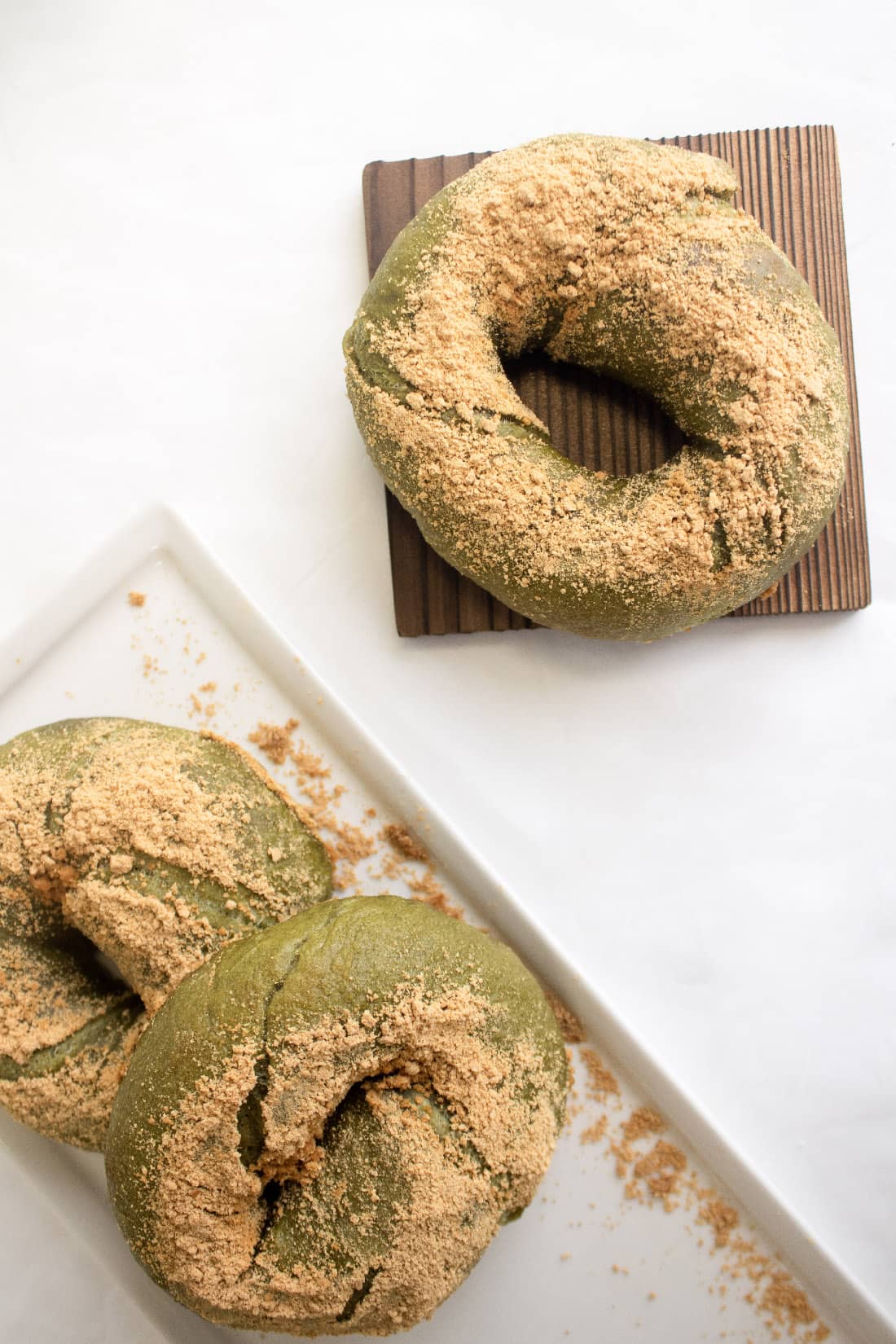 At WA-BAGEL, you won't be short on sweet, and savoury options.
Right at launch they'll feature 10 core flavours.
Some include:
The Original Wa-Bagel: made with koji-yeast and filled with Kinako (a sweet and nutty roasted soybean powder)
Mochi Matcha: made from mochi, red bean paste, and chopped walnuts
Red Bean & Cream Cheese: filled with a sweet red bean paste and cream cheese and topped with sesame seeds
If you're more of a traditional bagel fan, no worries!
You can still get a Bagel & Schmear (cream cheese flavour) or a toasted bagel with butter on their Original Wa-Bagel flavour.
Aside from bagels, you can also get your hands on their premium sandwiches. From a Pacific smoked salmon special to a Montreal smoked meat with a Japanese twist, your lunch is going to be anything but boring.
They've got plans for take-out and will roll out delivery options soon.
WA-BAGEL is planning to open its doors on September 13th.
For more new and upcoming food spots in Metro Vancouver, take a peek at our tracker here and subscribe to our weekly newsletter.
Address: 666 Burrard Street, Vancouver, BC, V6C 2X8