Commonly referred to as the Coal Harbour Seawall by the locals, Vancouver Seawall is the middle section of the Seaside Greenway, a 28-kilometer waterfront path dubbed as the world's longest uninterrupted seawall.
This scenic section wraps the promenade of Coal Harbour as well as a namesake neighborhood that's sandwiched between Canada Place and Stanley Park. 
Famous for joggers and hikers alike, the Coal Harbour Seawall marks its beginning at Canada Place, running northeast towards Stanley Park before meeting up with the Stanley Park Seawall in the east.
As locals attest, the Coal Harbour Seawall has a lot more to do than just a sweeping wraparound vista of the Vancouver Harbour or the North Shore Mountains. Read on to explore what is there to do, the best time to visit, parking, and more.
Vancouver Seawall Virtual Walking Tour
Where Is Vancouver Seawall Located?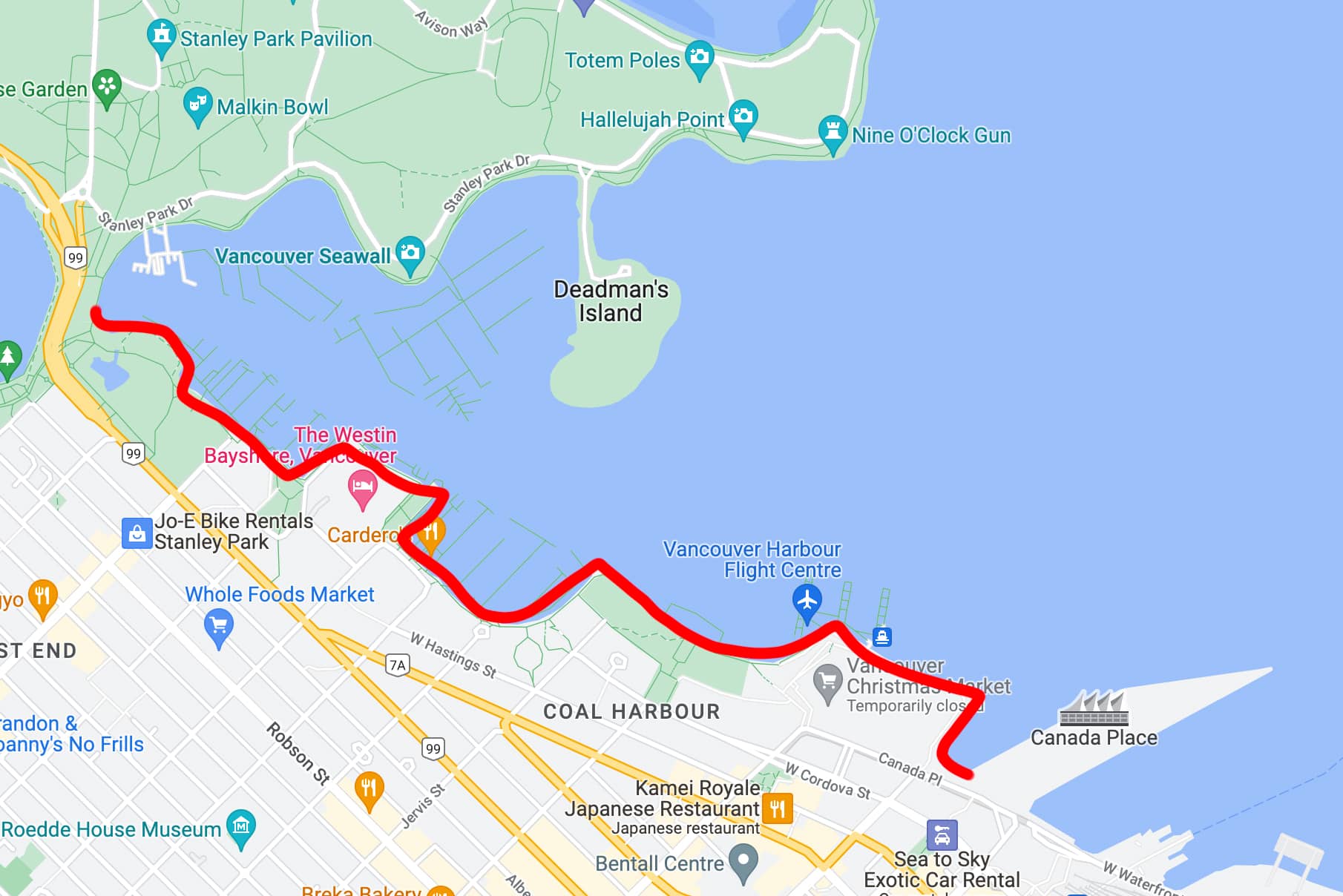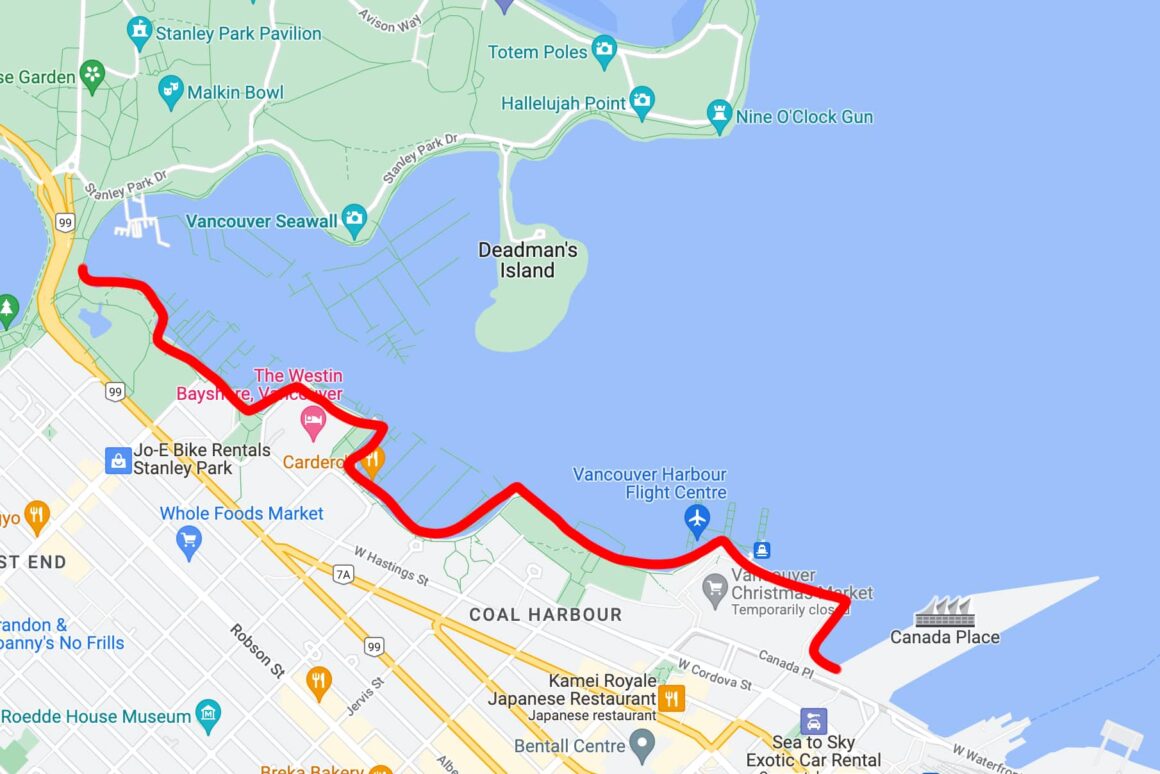 It's located on the south side of the harbour and north of the Coal Harbour neighborhood. The beginning of seawall starts at Canada Place, heading east towards The Westin Bayshore Hotel, passing the Bayshore West Marina before teaming up with the Stanley Park Seawall in the northeast.
What Is Vancouver Seawall Known for?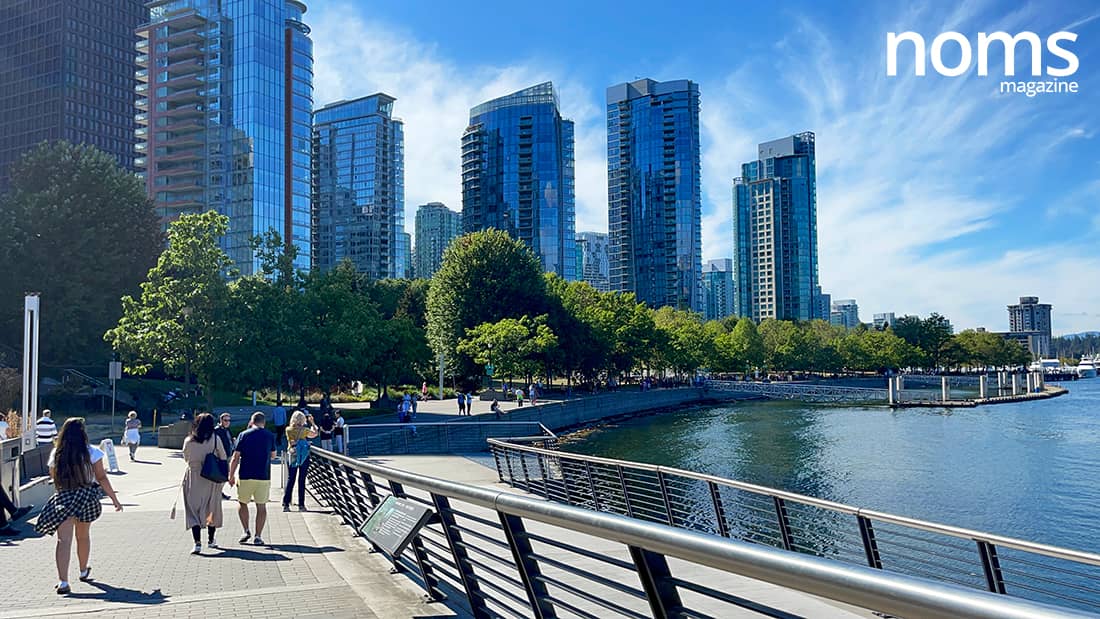 The Coal Harbour Seawall captivates the gist of what Vancouver is in a nutshell. It is a perfect hike for a Sunday workout not far from the downtown core.
Skirting along the breezy and peaceful waterfront is a chain of dramatic mountain views anyone could dream of. The mighty snow-capped mountain rises above Vancouver Harbour where boats and yachts churn up its beautiful water and seaplanes take off from afar.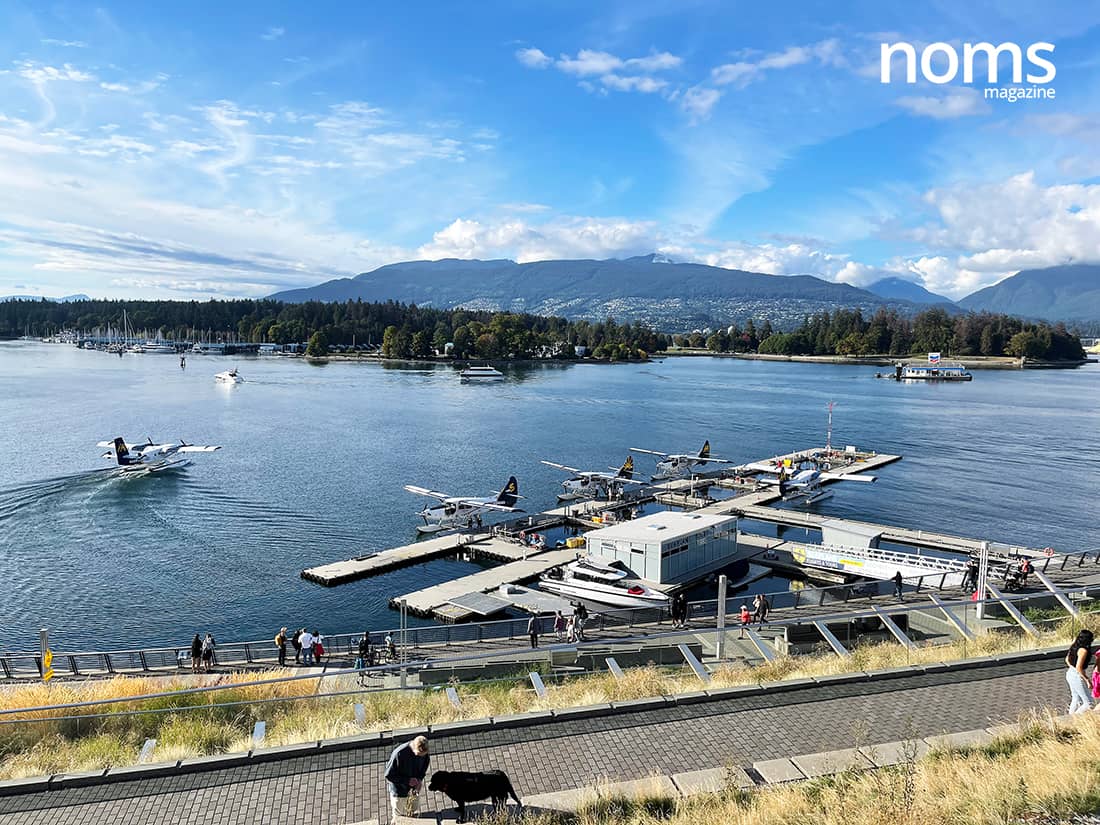 On any given day, rain or shine, you can live up to the main happenings by taking your bicycle out on a scenic bike ride or jogging with your furry friends.
Along the way, stop by one of the notable attractions Vancouver has to offer such as Canada Place and the Convention Center, admire a quirky sculpture on the shoreline, or move on further to Stanley Park for another wild ride.
Best Things to Do and See at Vancouver Seawall
Complete Coal Harbour Loop on Two Wheels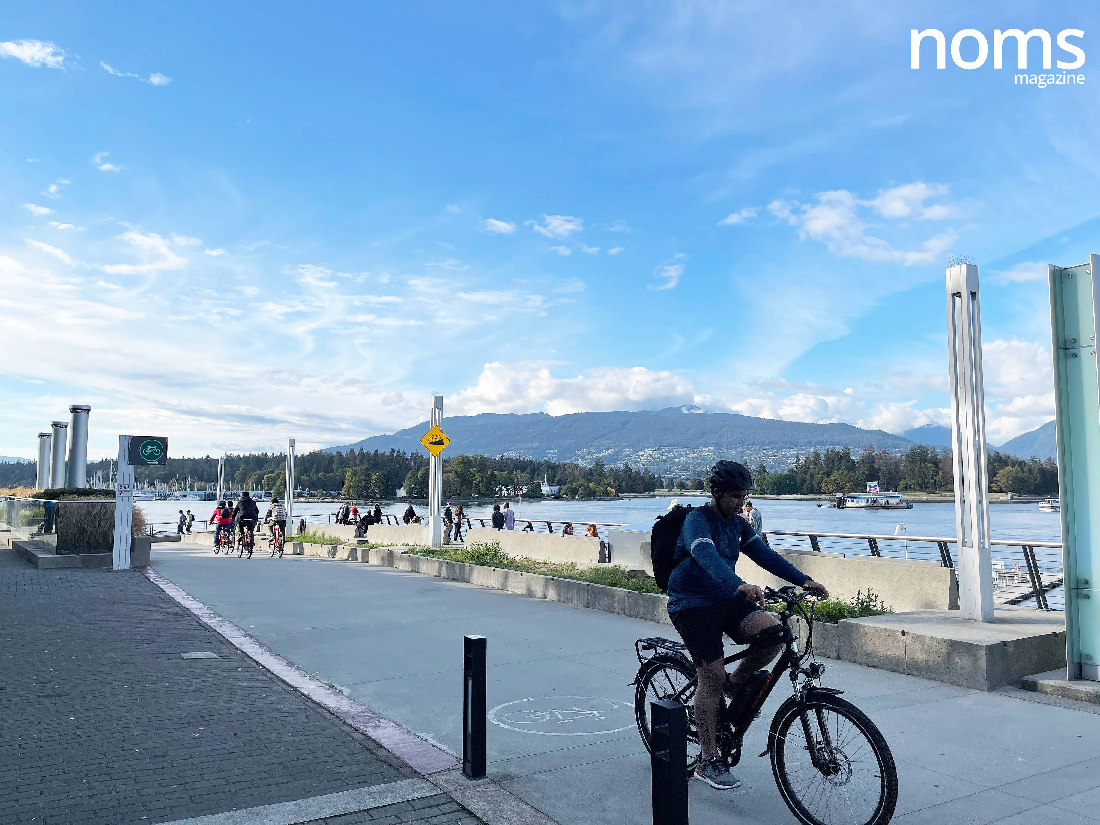 Taking over the seawall on your own wheels or by foot should be on top of mind. Start the morning jog or ride from Canada Place and soak up the mountain view along the harbour.
If need be, continue cycling further towards Stanley Park Seawall or Kits Beach, followed by the famous English Beach and Spanish Beach to end your route.
If you're not keen on doing that far, complete the 6-kilometer loop around the Coal Harbour neighborhood only and call it a day. Begin at Canada Place heading towards the northwest side of the downtown peninsula down to Denman Street until you reach Robson Street.
Take a left there into Burrard Street through the green space of Hornby Street.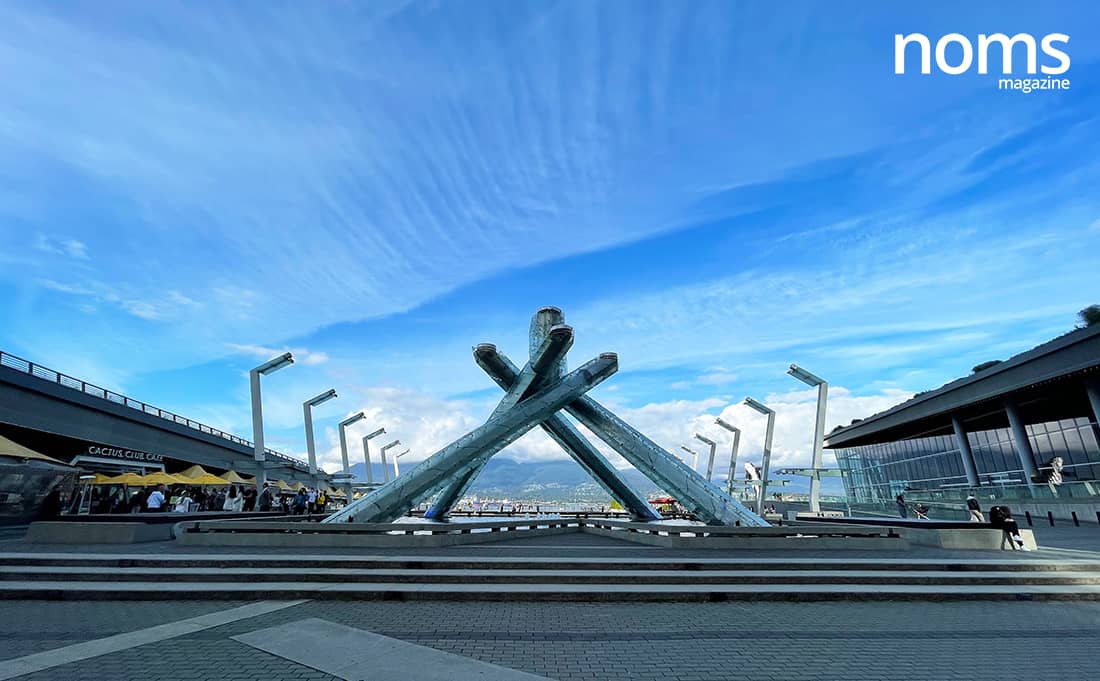 On the way back to the starting point of Canada Place, you'll pass several historical points and scenic attractions to rest your core.
Keep in mind that the seawall is split into two lanes for cyclists and joggers separately. Be careful when crossing the lanes.
Visit Canada Place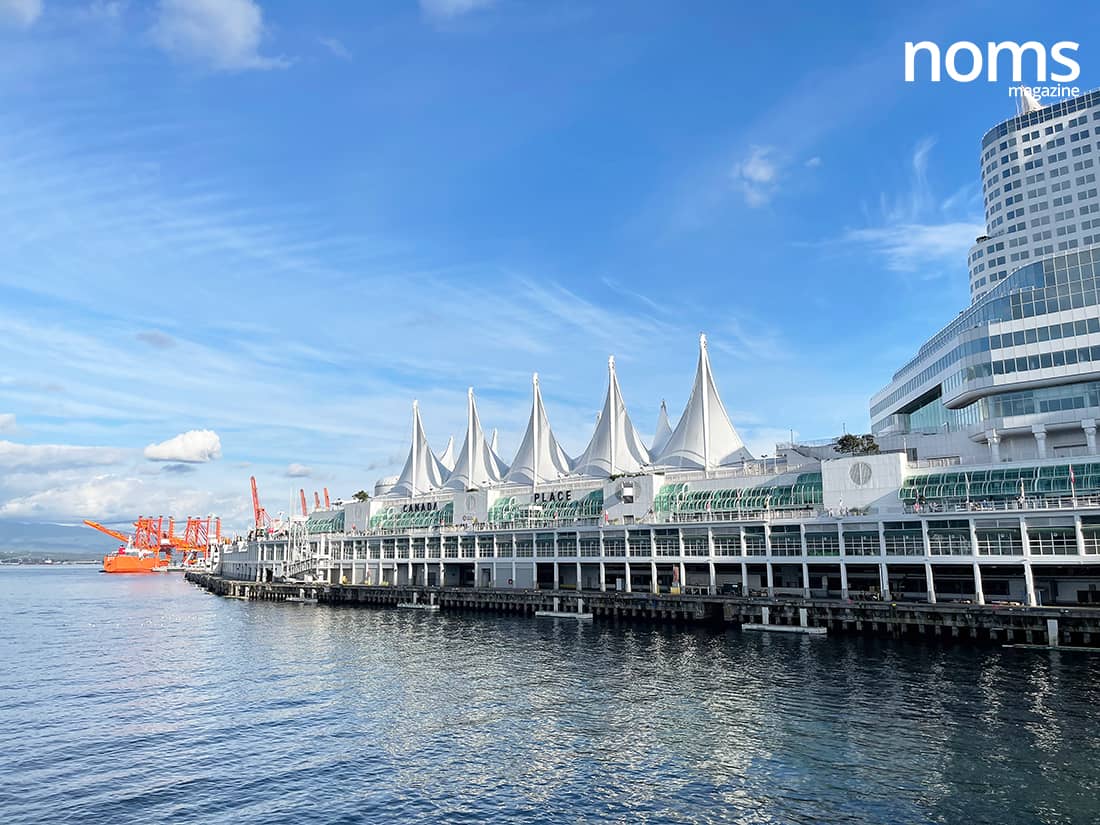 Vancouver's historical significance serves as the starting point of the Coal Harbour Seawall as well as a prominent point of interest for visitors and locals alike.
Putting on an iconic appearance as a giant sailing ship, Canada Place has been going strong for over 30 years since its first introduction as the Canadian pavilion for the Expo '86 world fair.
Today, the attraction sitting at the east end of the seawall becomes a breezy, beautiful rest stop to walk around or watch the ships traversing.
The house hosts regular events every year such as the Vancouver Fan Expo, Bike Show, or Outdoor Adventure and Travel Show.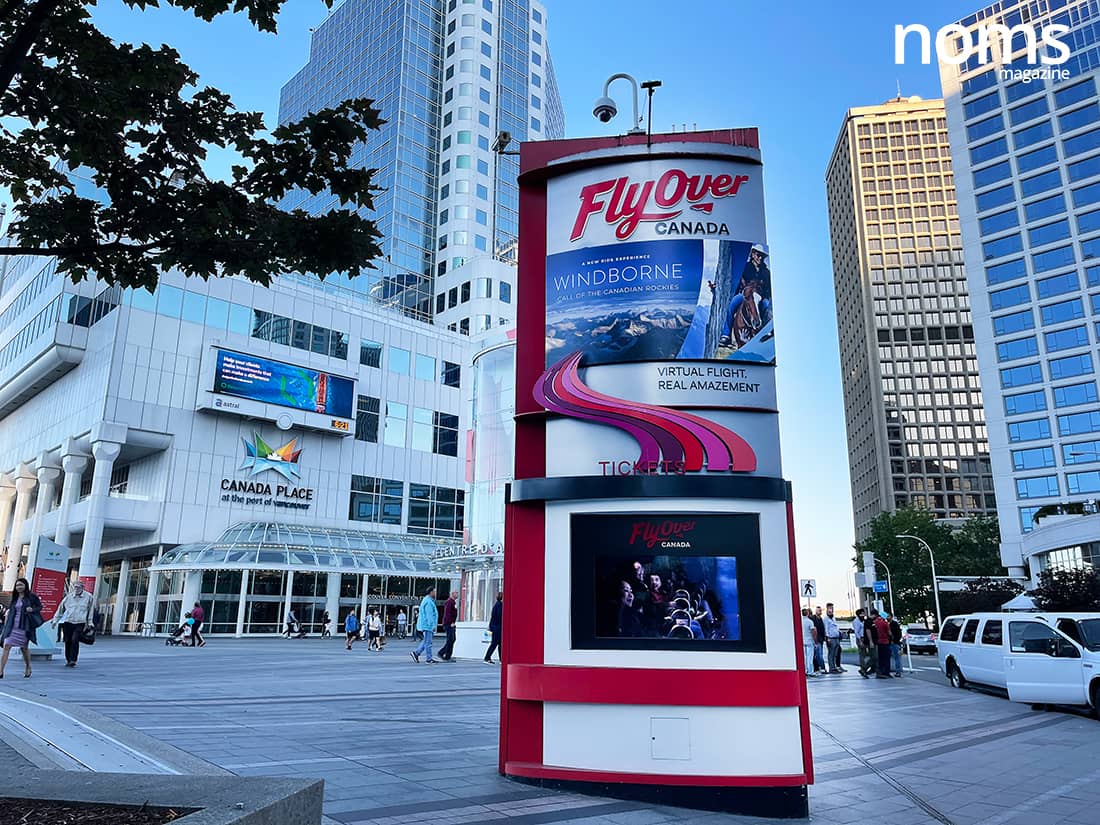 For those looking for one of the coolest things to do in Vancouver, do check out Flyover Canada, a unique multidimensional flying experience located within the Vancouver Convention Center.
Pop into Vancouver Convention Center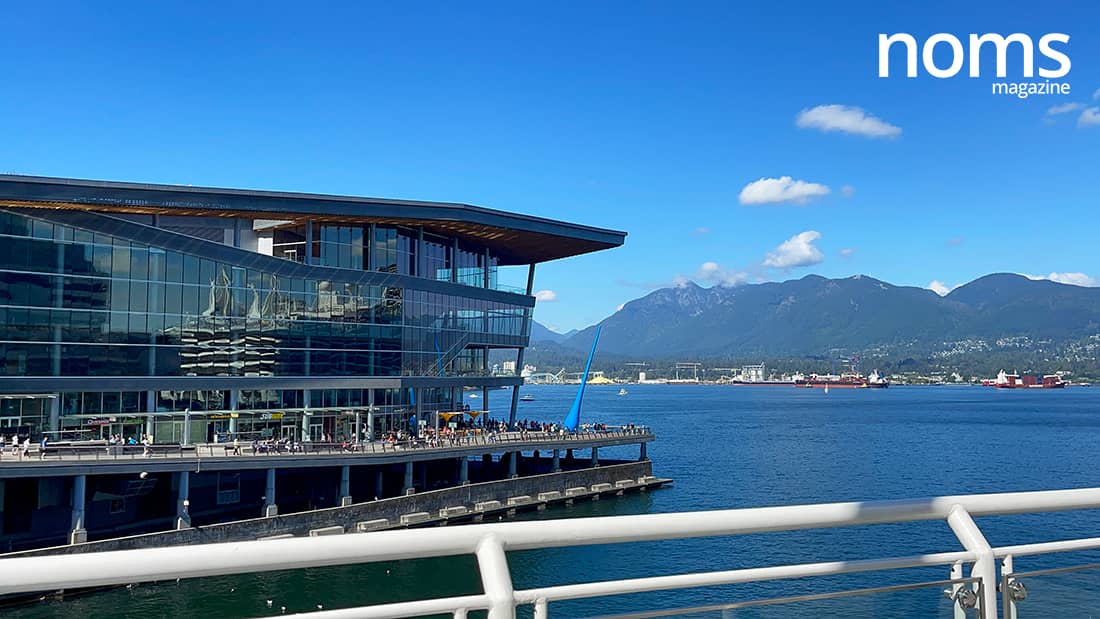 Other than FlyOver Canada, Vancouver Convention Center is a remarkable waterfront meeting and exhibition venue. The Coal Harbour Seawall also makes its way around this 66000-square-feet glass building where many bikers choose to follow the waterfront perimeter before moving further afield to Stanley Park.
Other than that, you can chill out by the Harbour Air Seaplane where seaplanes take off multiple times a day, making a bustling scene to enjoy in the sun.
Those who want to visit the inside can stop by one of its well-received restaurants including Cactus Club, Tap and Barrel, and Mahony & Sons located inside the Burrard Landing.
Linger Further to Explore Stanley Park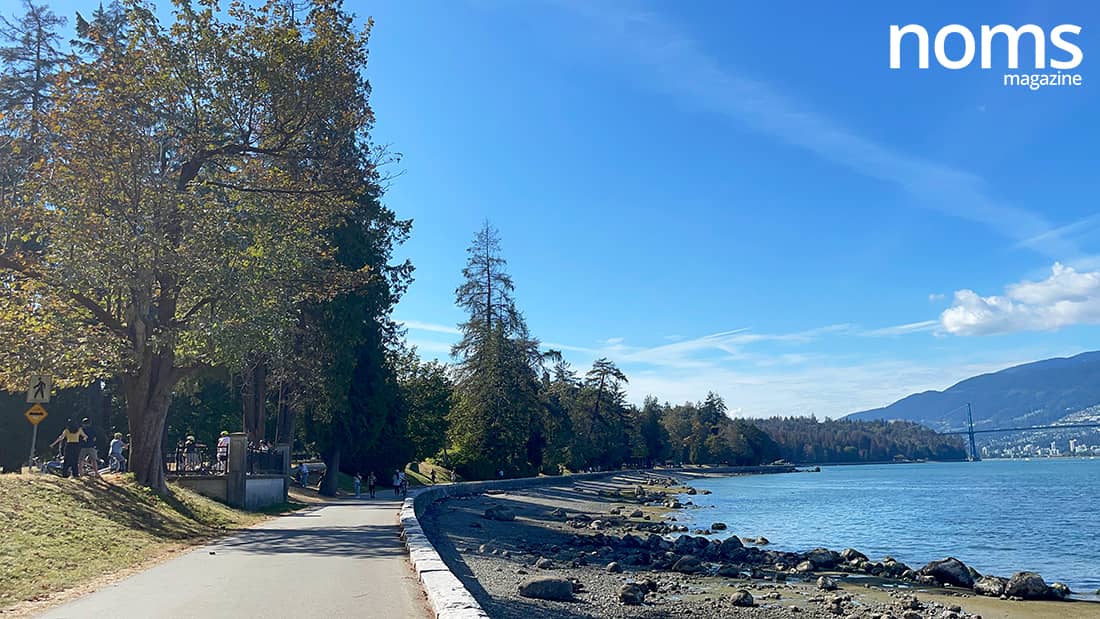 The Coal Harbour Seawall meets Stanley Park Seawall at its northwestern end. This vibrant green oasis is full of charms and activities to keep you occupied for a whole day at any time of the year.
Stanley Park is one of the must-sees for first-time visitors to Vancouver. It's known as the best natural park and garden in town that's actually larger than New York City's Central Park.
Stanley Park is fringed by its mulch-packed seawall, encompassing over 1000 acres of land, housing a multitude of fun-filled activities.
Hike Prospect Point, check out Vancouver Aquarium, or learn about the First Nations with the Totem Poles – you name it!
Enjoy a Photo-Op at the Famous LightShed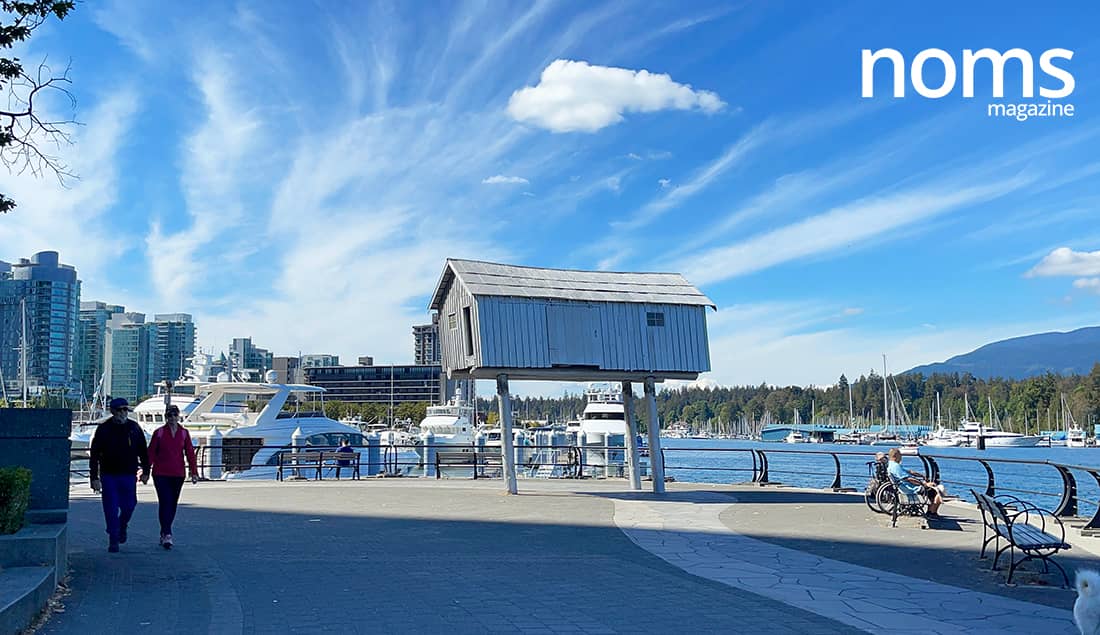 LightShed by Liz Magor is a quirky crooked sculpture standing on the shoreline northwest of Harbour Green Park. This interesting piece of art has more to offer rather than just a tiny house.
The entire sculpture is made from cast aluminum instead of cedar plank.
Don't just snap a shot and go. Spend some time taking a closer look and you'll see beautifully crafted details such as seaweed, barnacles, and mussels.
When the sun is out, the shed lights up to signal the boats into Coal Harbour.
What Is the Best Time to Visit Vancouver Seawall?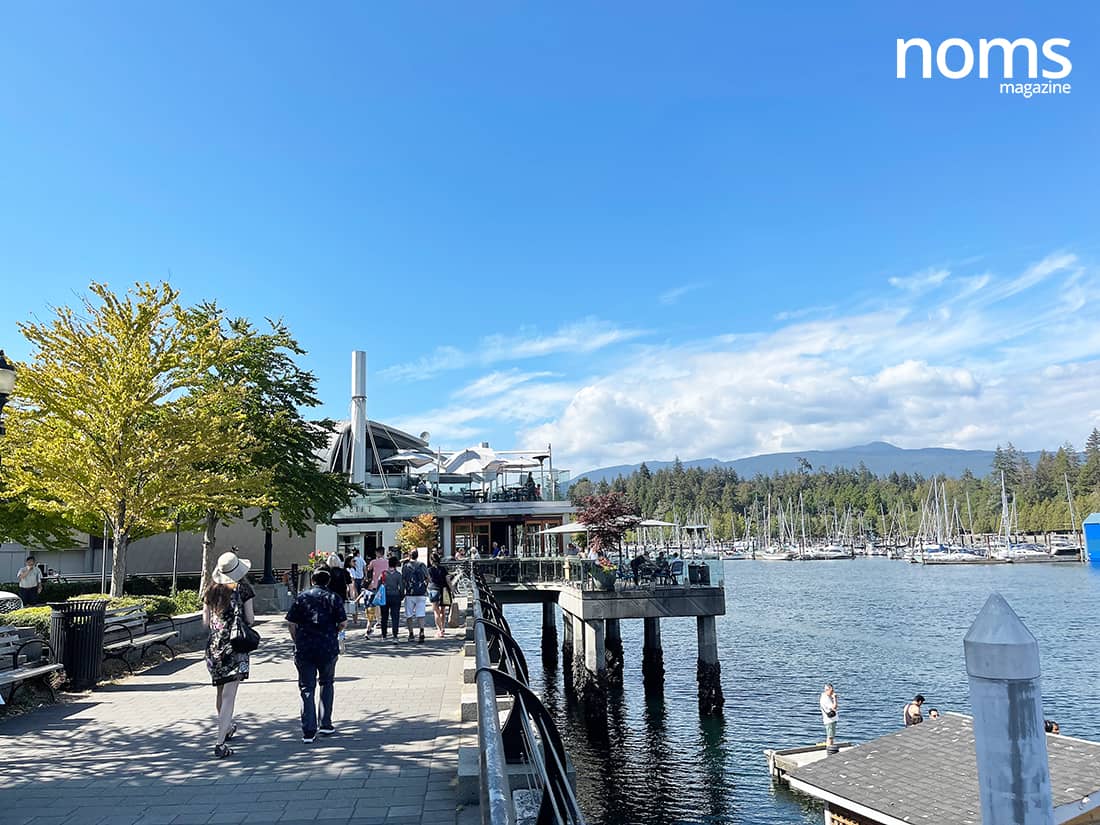 As with any other parts of the extensive seawall, this waterfront walk is open year-round. But as the locals attest, the best time to hit up the seawall is at the dawn of the day when joggers haven't hit the streets and it's not scrambled with chaos like it is during the day until 5 pm.
The long weekend is usually the busiest time, let alone summer breaks. However, if you don't mind the crowds, set out to the seawall anytime your schedule allows.
What To Know Before Visiting Vancouver Seawall?
The pathway is mostly flat with a little elevation that fits all hike and bike levels. 
Keep a close eye on which lane you belong to as the seawall is split into two paths for cyclists and hikers/ inline skaters separately.
As a highly-visited attraction in Vancouver, Coal Harbour Seawall is crammed with people in the morning and from noontime until 5 pm, particularly during summer and weekends.
Chances are you will meet some people or kids practicing cycling for the first time so it can be slow and unnecessarily frustrating sometimes.
Parking at Vancouver Seawall
Convention Center (East Building, Lot 034): 999 Canada Pl, Vancouver, BC V6C 3T4.
Per half hour: CAD 4
Daily (6 am – 6 pm): CAD 23
Evening (6 pm – 6 am): CAD 9
Convention Center (West Building): Floor 1, Burrard Landing, 1055 Canada Place, Vancouver, BC V6C 3C1.
Hourly: CAD 8
Daily: CAD 24
Waterfront Road – Lot 1292: 200 Waterfront Road, Vancouver BC V6C 1S4.
Hourly: CAD 5 per hour
Evening/Weekend: CAD 4 per hour
Seabus South Lot – Lot 1390: 601 W Waterfront Rd, Vancouver, BC V6B 1G1.
Daily: CAD 6 (6 am – 6 pm)
Check out other parts of the seawall and more things to do in Vancouver:
The following two tabs change content below.
Noms Magazine
Noms Magazine is a food lifestyle publication based in Vancouver. Our goal is to help you easily find the best food and things to do in the city!
Latest posts by Noms Magazine (see all)